Tullahoma, TN Homes for Sale
Tullahoma, TN Homes for Sale
October 2, 2023
Moving to a new city is both an exciting and daunting task, with numerous aspects to consider, from the vibe of the community to the nitty-gritty of house hunting. The city of Tullahoma, nestled in the heart of southern Tennessee, is one such place that offers a unique blend of old-world charm and modern convenience, making it an appealing destination for many. Known for its rich history, stunning landscapes, thriving arts scene, and distinctive Southern hospitality, Tullahoma is not just a place to live—it's a place to call home.
Tullahoma, located within an hour's drive of Nashville and Chattanooga, offers the advantages of a smaller town while still providing easy access to the amenities of a larger city. The town offers a diverse range of housing options to suit all preferences and budgets, from historic homes to modern apartments, and everything in between.
When considering a move to Tullahoma, TN, there are several important factors to keep in mind. Understanding the local real estate market, local schools, transportation options, and community facilities is essential to making an informed decision. But perhaps the most critical factor is ensuring that Tullahoma's overall lifestyle aligns with your own.
In this guide, we'll explore everything you need to know about moving to Tullahoma and finding your dream home in this thriving Southern city. Whether you're a young professional seeking career growth, a family wanting the perfect place for your kids to grow up, or someone looking for a peaceful retirement, Tullahoma has something to offer you. Welcome to your new beginning in Tullahoma, Tennessee.
Housing Market
Tullahoma's housing market presents an enticing blend of variety and affordability. The city has seen steady growth over the years, which is reflected in its real estate sector. Whether you're in the market for a family-friendly suburban home, a luxurious estate with sprawling grounds, or a comfortable apartment in the city center, Tullahoma has it all. The city's average home price is generally more affordable than the national average, making it an attractive destination for those seeking to get more home for their money. As of my knowledge cutoff in September 2021, the median home value in Tullahoma stood at approximately $150,000, although you'll need to check current figures as these are subject to change.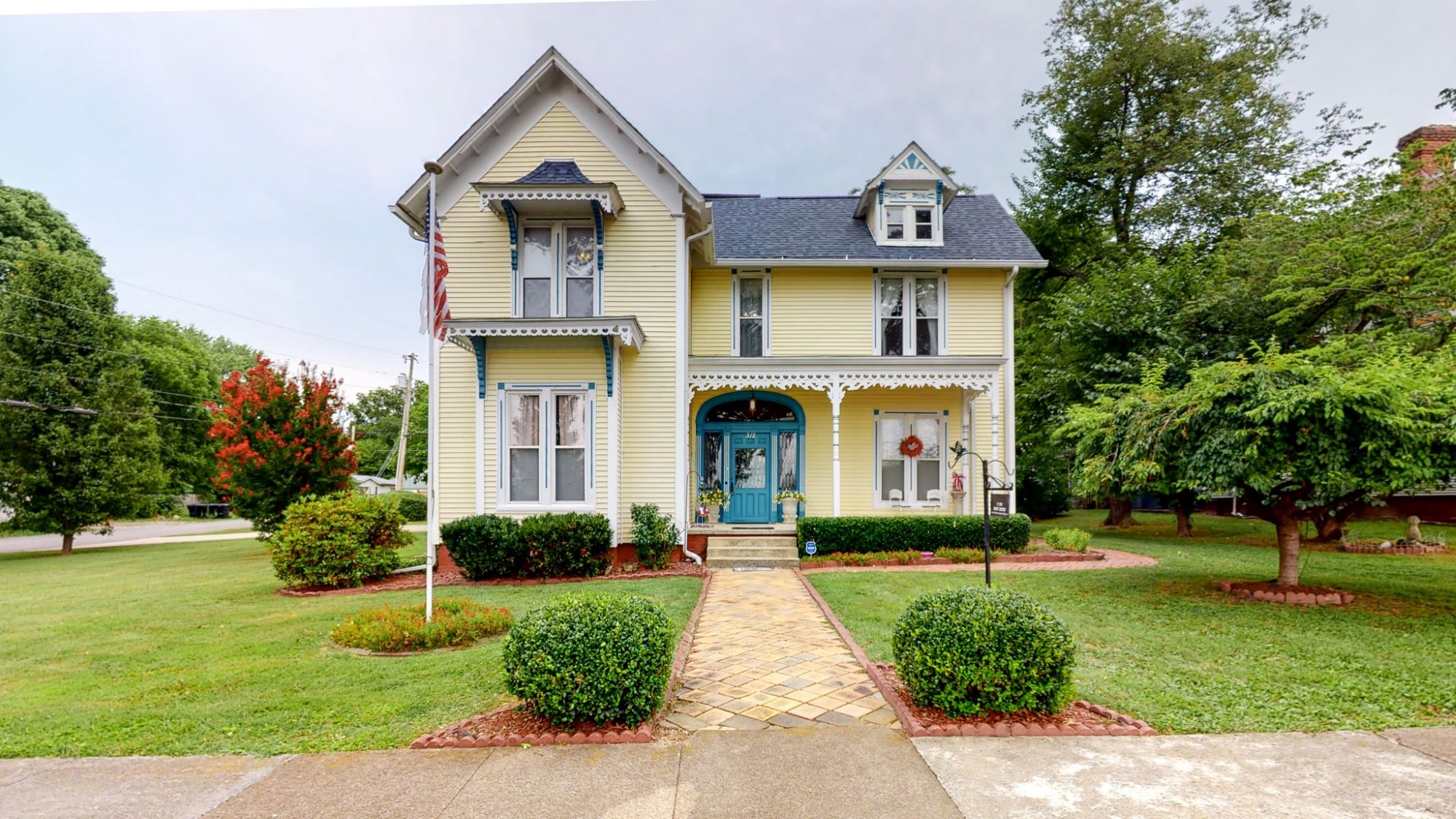 One of the significant factors to consider when delving into the Tullahoma housing market is its diversity in terms of architecture and history. There are neighborhoods filled with mid-century houses, others with Victorian-era homes, and new subdivisions with contemporary styles. This variety caters to a wide range of tastes and preferences, ensuring prospective homebuyers can find a place that truly feels like home.
It's worth noting that Tullahoma, TN has seen a surge in new construction over the past few years, providing potential buyers with more options to consider. These newly built homes often incorporate modern features and amenities, presenting a wonderful opportunity for those seeking a ready-to-move-in house that requires minimal renovations or updates.
Tullahoma also boasts an array of rental properties. Whether you're looking for an apartment, townhome, or single-family home, the rental market in this city is vibrant and varied. For those not ready to take the leap into homeownership, or those who prefer the flexibility of renting, this provides an excellent option.
Finally, location is a crucial aspect when it comes to the housing market in Tullahoma. The city offers both urban and rural living environments. If you prefer to be close to shops, restaurants, and schools, the heart of Tullahoma offers several housing options. For those who prefer a quieter, more serene environment, there are homes located in the outskirts of the city, offering a country living experience, yet within proximity to essential city services and facilities.
In short, the housing market in Tullahoma, TN is as diverse and welcoming as its community, providing various options for every prospective homeowner or renter to find their ideal home.
Nearby Cities
Beyond the city limits of Tullahoma, there are several surrounding cities that offer their own unique blend of charm, convenience, and lifestyle. These neighboring cities - including Manchester, Winchester, and Lynchburg - each possess their own distinct housing markets and community characteristics, which can provide additional options if you're considering a move to the area.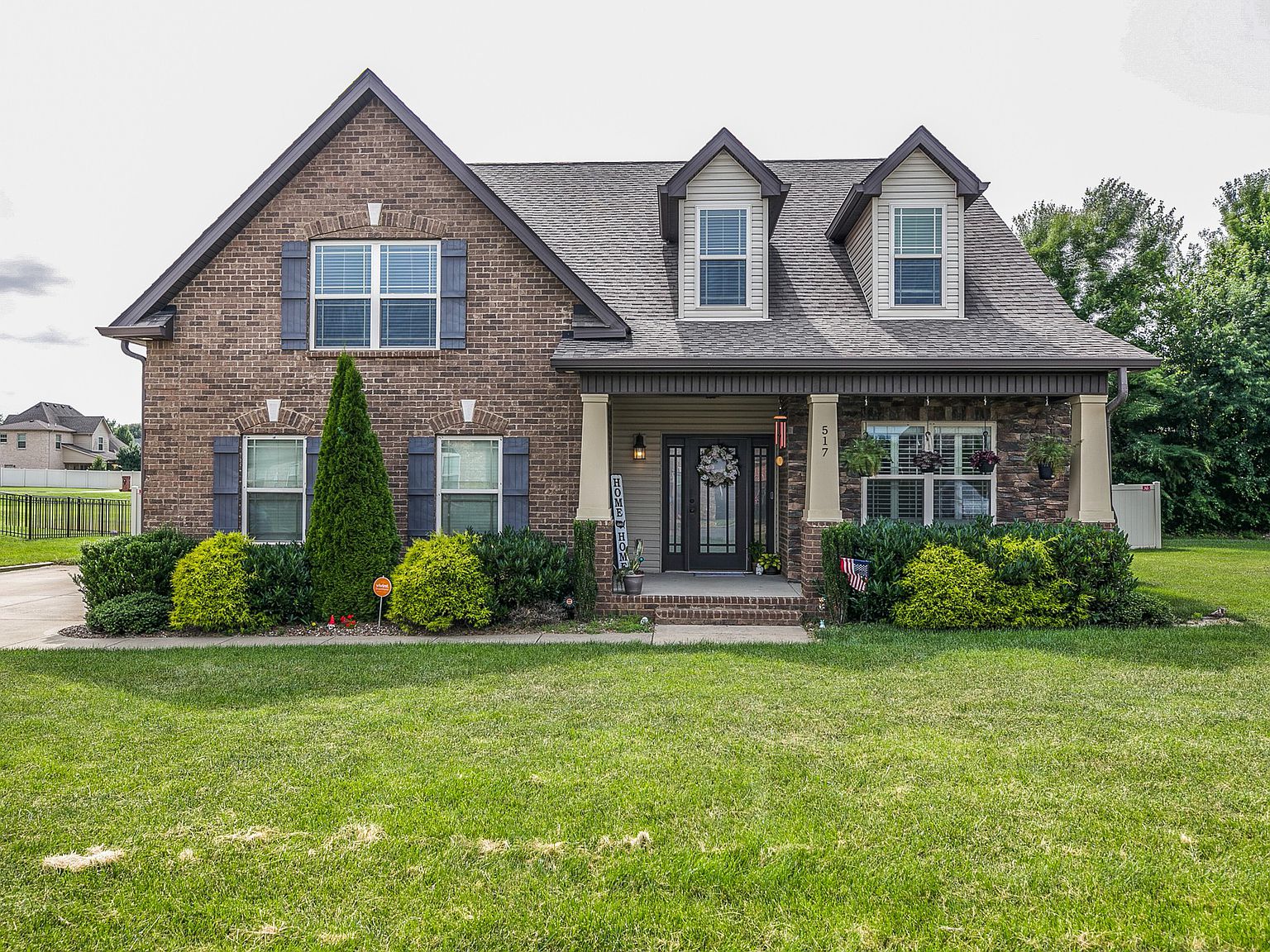 Manchester, just a short drive northeast of Tullahoma, is renowned as the home of the annual Bonnaroo Music and Arts Festival, attracting a vibrant, creative community. Its housing market is somewhat similar to Tullahoma's in terms of price range, with a mix of well-established homes and new constructions. Its close proximity to I-24 provides easy commutes to larger cities like Nashville. With numerous parks and a thriving downtown area, Manchester offers a balance of small-town charm and big-city convenience.
Winchester, situated to the southeast of Tullahoma, is a charming city known for its outdoor recreational opportunities, thanks to its location on the shores of Tims Ford Lake. The city's housing market offers a mix of single-family homes, townhouses, and lakefront properties. The lifestyle here leans towards the laid-back, with emphasis on outdoor activities such as boating, fishing, and hiking.
Lynchburg, a smaller town southwest of Tullahoma, is famously known as the home of the Jack Daniel's Distillery. Despite its smaller size, Lynchburg's real estate market is diverse, ranging from historic homes in the town center to more rural properties on the outskirts. The lifestyle in Lynchburg is steeped in tradition and history, which is deeply reflected in its vibrant community events and historic downtown area.
Murfreesboro, a larger city northwest of Tullahoma, offers a more urban experience. With a higher cost of living compared to Tullahoma, Murfreesboro boasts a robust housing market with a variety of options, from apartments and townhomes to single-family homes. The city is home to Middle Tennessee State University, one of the state's largest universities, providing a vibrant, youthful atmosphere and numerous cultural and sporting events.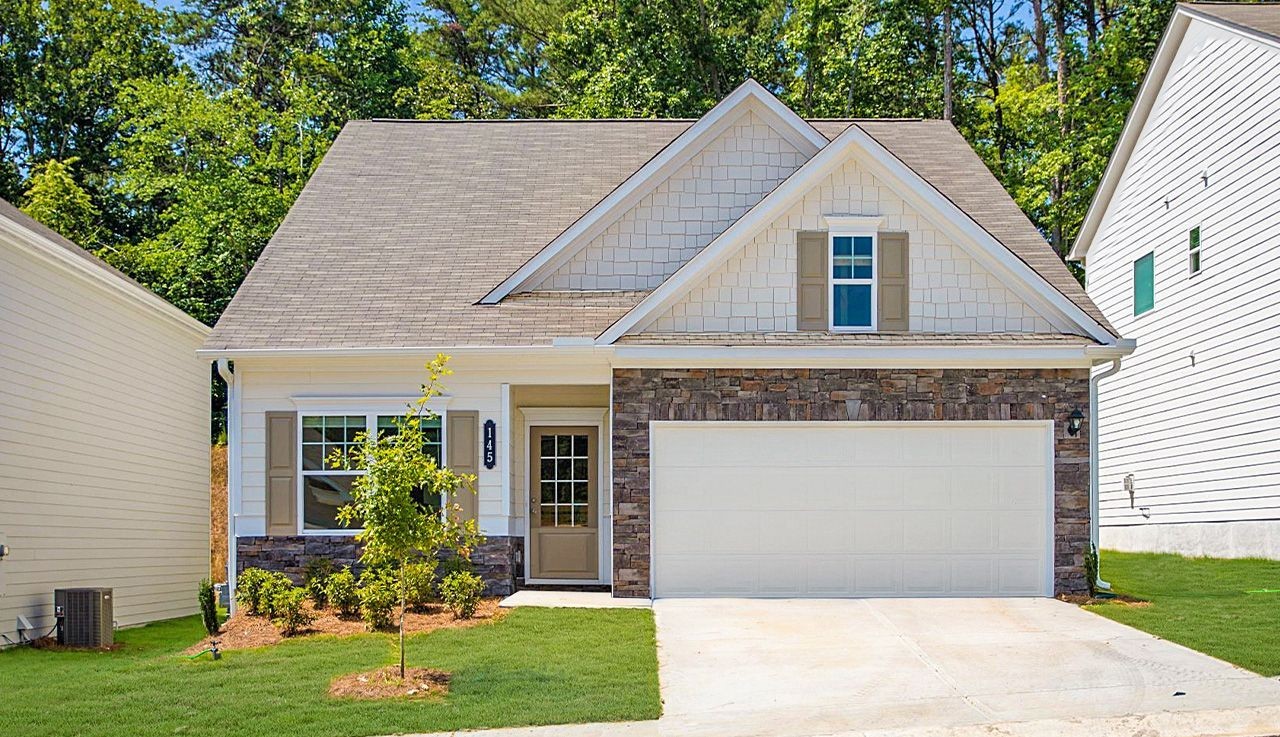 Shelbyville, located to the north of Tullahoma, is known as the "Walking Horse Capital of the World." Its real estate market offers affordable single-family homes and land lots, and the lifestyle here is a mix of rural and suburban. Shelbyville hosts the annual Tennessee Walking Horse National Celebration, attracting horse enthusiasts from around the world.
Each of these cities adjacent to Tullahoma offers a unique lifestyle, housing market, and community vibe. Whether you're looking for the quiet tranquility of a small town, the vibrancy of a college city, or the natural beauty of a lakeside community, these cities offer something for everyone.
Top Neighborhoods
When considering a move to Tullahoma, it's essential to understand the residential neighborhoods and what they each have to offer. Here are some of the top neighborhoods to consider in this charming city.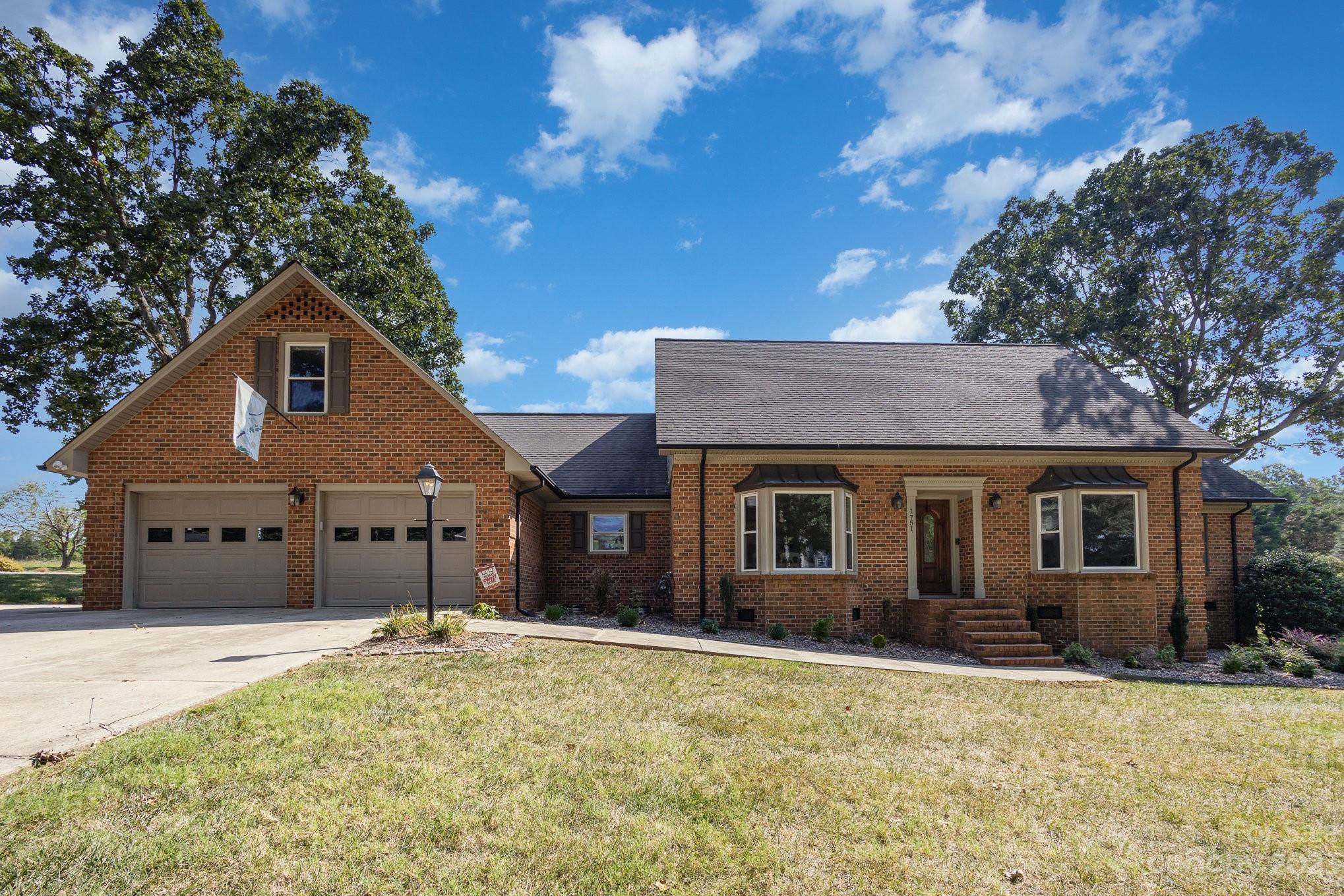 Bel-Aire is one of the most sought-after neighborhoods in Tullahoma. This established community offers spacious, well-maintained homes, many with large yards perfect for families or those who enjoy outdoor living. Bel-Aire is known for its beautiful tree-lined streets and close proximity to Bel-Aire Elementary School, making it a popular choice for families with young children.
East Lincoln Heights is another popular neighborhood due to its central location. It's within walking distance to many of Tullahoma's amenities, including shops, restaurants, and the public library. The area is characterized by its blend of historic and newer homes, providing a variety of choices for potential buyers. East Lincoln Heights also offers several parks and recreation areas, providing ample opportunities for outdoor activities.
Lake Hills is a peaceful neighborhood that appeals to those looking for serene living with easy access to city conveniences. Many homes in this area have lake access or views, offering a unique living experience in Tullahoma. The neighborhood also includes a selection of restaurants and shops, plus easy access to major roads for commuting.
Lakewood Park, situated to the west of downtown Tullahoma, offers a mix of suburban and semi-rural living. Many properties in this neighborhood are larger, with expansive yards that are ideal for those who value privacy and outdoor space. The area is close to several outdoor recreational areas, including Short Springs Natural Area and Rutledge Falls.
Westwood is a quiet residential neighborhood with a variety of housing options, including single-family homes and townhomes. Westwood is located near several top-rated schools and has a family-friendly vibe. Its location on the western edge of Tullahoma makes it an excellent choice for those working in neighboring cities but wishing to reside in Tullahoma.
Each of these neighborhoods in Tullahoma, TN offers its unique attributes and lifestyle, making it crucial to visit and get a feel for the community that most aligns with your preferences and lifestyle needs. Whether it's a vibrant, centrally located neighborhood or a peaceful, scenic one, you'll find the perfect spot in Tullahoma to call home.
Top Condos & Townhomes
When it comes to condo or townhome living in Tullahoma, TN, several communities stand out for their amenities, location, and community vibes. These options provide alternatives to traditional single-family homes, often offering added conveniences such as maintenance-free living, community amenities, and close proximity to city centers.
One of the top townhome communities in Tullahoma is the Colonial Village. This community is prized for its central location, close to the city center's shopping, dining, and entertainment options. These townhomes are spacious and well-maintained, offering a comfortable and convenient living experience. Colonial Village also has a strong sense of community, making it an ideal choice for those seeking a connected neighborhood environment.
Parkside at Eastwood is a newer condo community that offers modern, upscale living options. Units in this community are known for their high-quality finishes and spacious layouts. Parkside at Eastwood also offers numerous amenities, including a community pool, fitness center, and well-maintained common areas. Its location near Eastwood Park and proximity to several top-rated schools make it an attractive choice for both families and young professionals.
Belle Meade Condos is another well-regarded community, known for its peaceful surroundings and well-designed units. Many condos in this community have private patios and spacious interiors, and the community itself is beautifully landscaped and well-maintained. Belle Meade is also conveniently located close to several shopping and dining options, offering residents an excellent balance of convenience and tranquility.
Westwood Townhomes is a family-friendly community with spacious, multi-level townhomes. These homes often feature private garages and outdoor spaces, and the community itself is located near several parks and recreational areas. Westwood Townhomes is also within easy commuting distance to several major employment centers, making it an excellent option for working professionals.
Each of these communities offers something unique for condo and townhome buyers in Tullahoma. Whether you're drawn to the modern, upscale units of Parkside at Eastwood, the central location of Colonial Village, or the peaceful surroundings of Belle Meade Condos, Tullahoma offers a range of options to suit your lifestyle and housing preferences.
Cost of Living
One of the most attractive features of life in Tullahoma is its relatively low cost of living, particularly when compared to larger metropolitan areas in the U.S. As of my knowledge cutoff in September 2021, the cost of living in Tullahoma was significantly lower than the national average. However, it's always recommended to check for updated figures as economic conditions can change.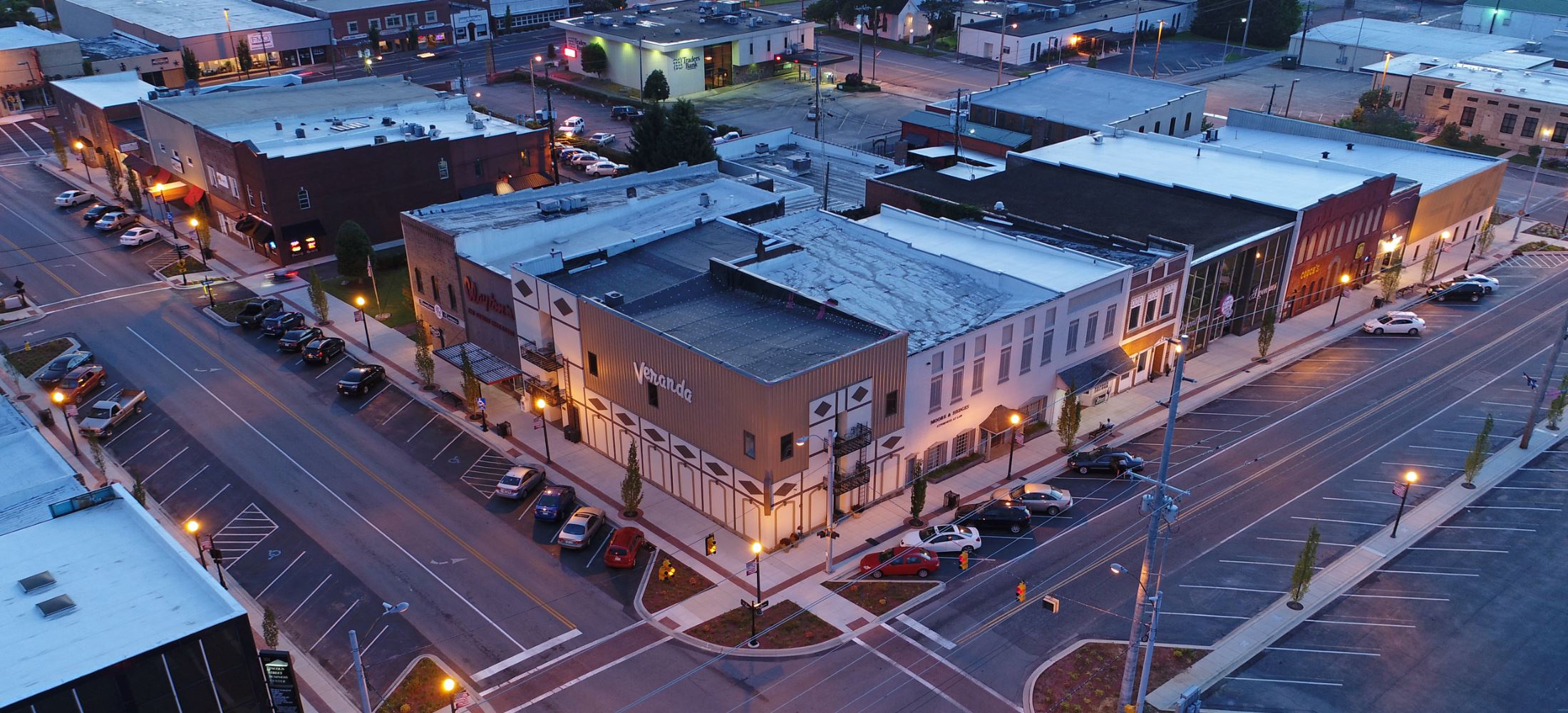 Housing costs are typically the largest component of the cost of living, and in Tullahoma, these costs are much lower than in larger cities. The median home price in Tullahoma is considerably less than the national average and significantly lower than in major metropolitan areas like New York, Los Angeles, or San Francisco. This means that you can often afford a larger or more luxurious home in Tullahoma for the same price as a modest home in these larger cities.
Similarly, the costs for other key living expenses, such as groceries, healthcare, and transportation, are also generally lower in Tullahoma than the national average. For example, healthcare costs in Tullahoma are lower than in many parts of the country, which can be a significant advantage, particularly for retirees or those with ongoing health needs.
When it comes to taxes, Tennessee has some advantages that can contribute to a lower cost of living. The state of Tennessee has no income tax on wages or salaries, which can mean significant savings, especially for higher earners. However, the state's sales tax is higher than the national average, which is something to consider when evaluating the overall cost of living.
Finally, it's worth considering the intangible aspects of Tullahoma's cost of living. The city offers a high quality of life with access to excellent outdoor recreation, arts and culture, and a strong sense of community, which can be harder to quantify but are nonetheless an essential part of the living experience.
In conclusion, Tullahoma's lower cost of living, coupled with its high quality of life, makes it an attractive option for individuals, families, and retirees looking for an affordable place to call home. As with any potential move, it's important to research and consider the full range of costs and benefits to ensure that it's the right fit for your lifestyle and financial situation.
Restaurants and Dining
In Tullahoma, TN, you'll find a delightful assortment of dining options that cater to every taste bud. From Southern comfort food to international cuisine, the city offers a culinary scene that is as vibrant and diverse as its community.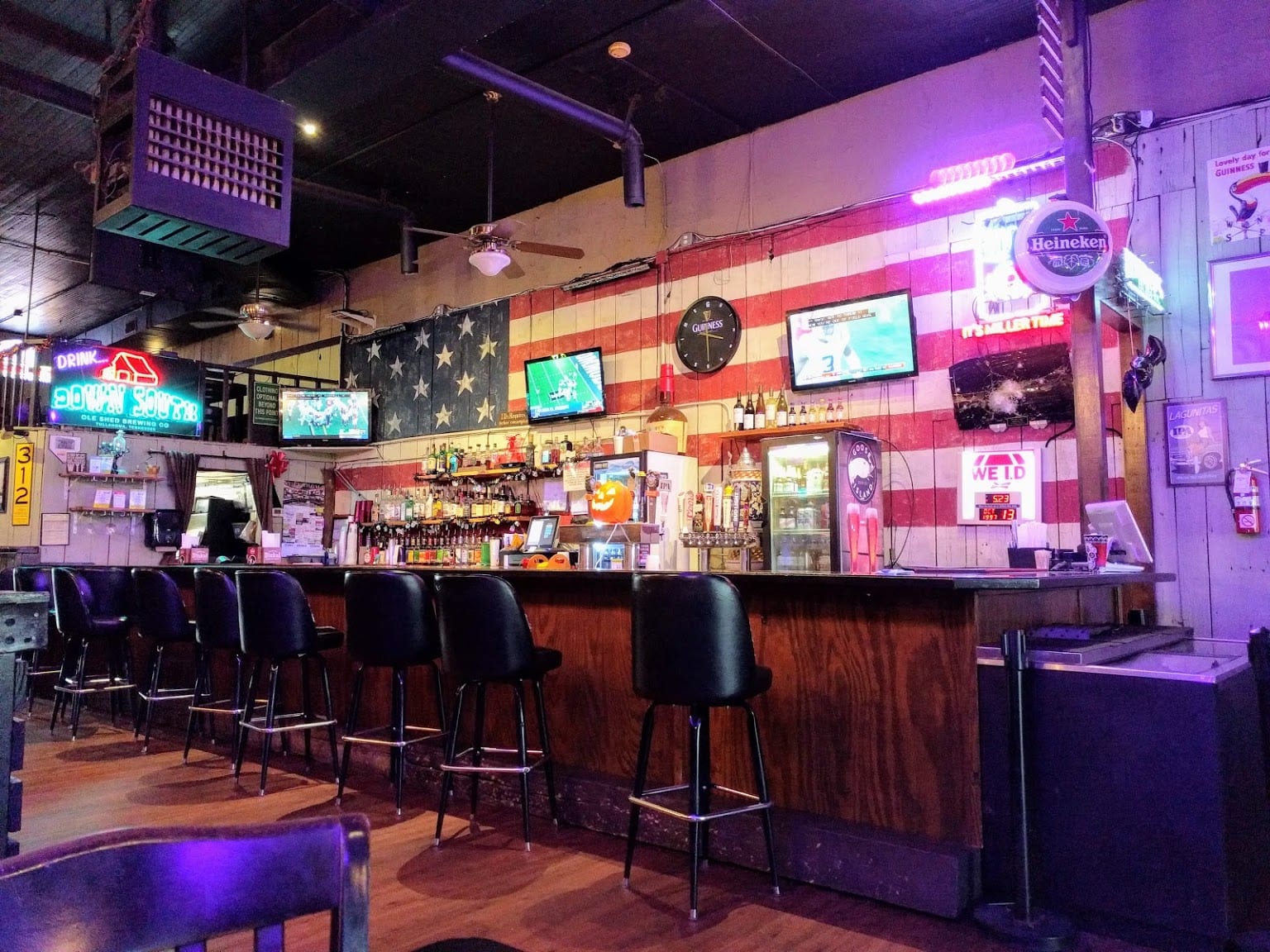 For those in search of classic Southern fare, check out Daddy Billy's. This homey, downtown eatery serves up comfort food classics like barbecued ribs, pulled pork, and homemade sides. If you're there in the evening, you might also catch some live music to accompany your meal. It's an experience that's about as Southern as it gets!
When you're in the mood for a casual, family-friendly spot, consider going to London's. Known for their burgers and fries, this restaurant also offers a selection of sandwiches, salads, and specialty dishes. It's the kind of place where you can feel comfortable taking the kids, meeting up with friends, or enjoying a laid-back dinner after a busy day.
Looking for a more upscale dining experience? Try the Westwood Bistro. They offer a contemporary American menu with a focus on locally sourced ingredients. The dishes are thoughtfully prepared, and the ambiance is perfect for a date night or a special occasion.
If you're a fan of Mexican cuisine, Las Trojas Cantina is a local favorite. Known for their generous portions, vibrant atmosphere, and delicious margaritas, this restaurant offers a variety of dishes ranging from enchiladas to sizzling fajitas.
For a taste of Asia, Fuji Japanese Steakhouse and Sushi Bar is a must-visit. Whether you're a sushi lover or a fan of hibachi-grilled meals, this restaurant offers an entertaining dining experience as the chefs prepare your meal right in front of you.
And let's not forget about breakfast. Those who enjoy starting their day with a hearty meal should head over to Scallywags Uptown Grill. Known for their delicious pancakes, eggs Benedict, and other breakfast classics, this is a great spot to fuel up before a day of exploring Tullahoma.
Tullahoma's dining scene has something for everyone, making it easy to find your new favorite eatery. Each restaurant adds its own unique flavor to the city, so why not make a culinary adventure out of discovering them all?
Shopping and Entertainment
In addition to its welcoming neighborhoods and vibrant culinary scene, Tullahoma also boasts a variety of entertainment and shopping options that cater to all interests and ages.
When it comes to shopping, Northgate Mall is the go-to destination for residents of Tullahoma. The mall features an array of stores, from clothing and electronics to home goods and more. If you're looking for unique local goods, downtown Tullahoma offers a variety of independent boutiques and specialty stores where you can find everything from handcrafted gifts to vintage clothing.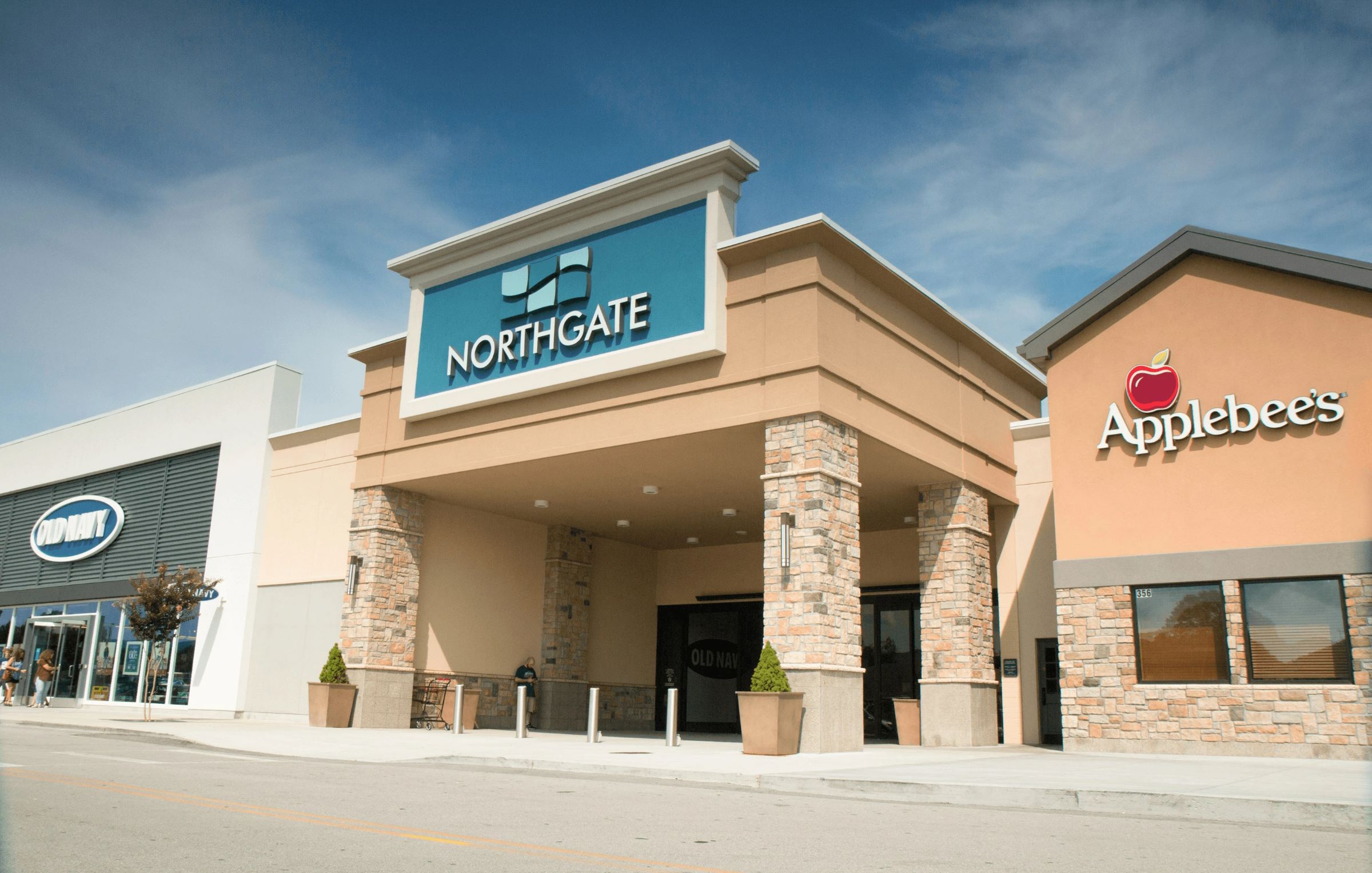 For those who enjoy outdoor shopping experiences, the Tullahoma Farmers Market is a must-visit. Held on Saturdays, the market brings together local farmers, artisans, and craftspeople offering fresh produce, homemade foods, and unique crafts. It's not just shopping – it's a community experience!
When it comes to entertainment, Tullahoma has a variety of options. The Tullahoma Fine Arts Center is a local hub for creativity, hosting art exhibitions, performances, and classes for all ages. For movie lovers, the Regal Tullahoma cinema features the latest blockbusters in a comfortable and modern setting.
For music enthusiasts, the South Jackson Civic Center is the heart of the local music scene, hosting a range of performances from classical concerts to contemporary music acts. And don't forget about Frazier McEwen Park during the summer months – the park's bandshell is home to the city's Music in the Park series, featuring live performances in a beautiful outdoor setting.
If you're into history, the Beechcraft Heritage Museum is a must-visit. It showcases the history of Beechcraft airplanes with an impressive collection of aircraft and related artifacts. It's not just for aviation enthusiasts; the museum offers a fascinating glimpse into the past that can be appreciated by all.
Whether you're a shopper at heart, a culture vulture, or just looking for a fun way to spend your leisure time, Tullahoma's range of shopping and entertainment options ensures there's always something new and exciting to discover.
Parks and Nature
If you're a nature enthusiast, you're in for a treat when you visit Tullahoma, TN. The city is rich with beautiful parks and natural sites that offer plenty of opportunities to enjoy the outdoors.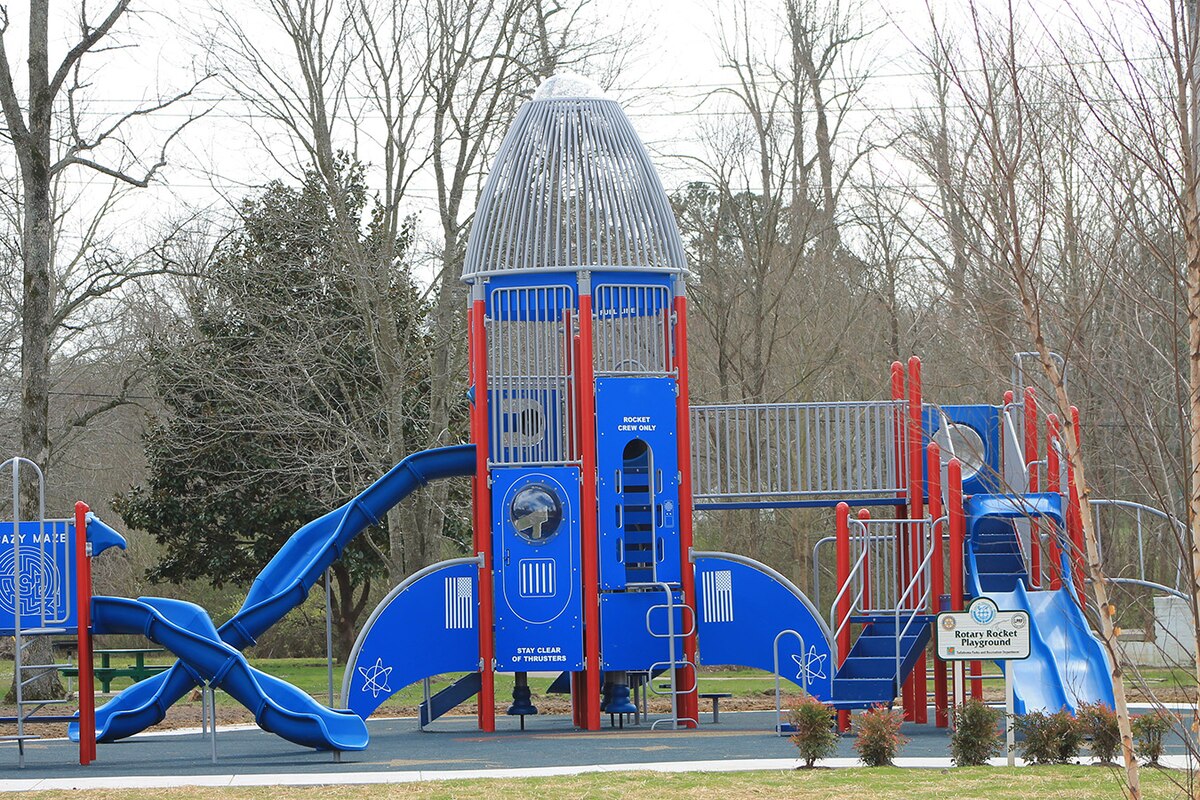 A favorite among locals and visitors alike is Frazier McEwen Park, which offers more than just your typical park experience. Besides its open spaces and picnic areas, it's home to the Wetland's Water Park – a perfect spot to cool off during the hot summer months. The park also has a variety of trails, making it a great place for walking or jogging.
Then there's the Short Springs Natural Area, a true gem for nature lovers. This area boasts about 420 acres of stunning natural beauty, including a beautiful waterfall and several trails ranging from easy to moderate. It's the perfect place to go hiking, bird-watching, or simply enjoy a peaceful picnic amidst the beautiful scenery.
Another must-visit is Rutledge Falls, a private property open to the public that offers an exquisite waterfall to admire and cool off during the hot summer days. Whether you want to take a dip or just enjoy the sight of the cascading water, Rutledge Falls makes for a delightful day trip.
Arnold Air Force Base is not just a military installation; it also offers a variety of recreational activities. The base is surrounded by woods and lakes, making it an excellent location for fishing, hunting, and hiking. However, access is subject to certain restrictions, so it's important to check the rules before visiting.
And let's not forget about the golf enthusiasts! The Lakewood Golf & Country Club, nestled in a serene setting, offers a fantastic golfing experience with its beautifully maintained 18-hole golf course. The club also has a swimming pool and tennis courts, providing varied recreational options.
Tullahoma's parks and natural offerings create a beautiful backdrop for the city, offering respite from urban life and endless opportunities for outdoor recreation. Whether you enjoy leisurely strolls, adventurous hikes, or water activities, Tullahoma, TN, provides a verdant playground waiting to be explored.
Business and Industry
Tullahoma, TN, has a dynamic and diverse economy that is home to a mix of industries. The city is a hub for both established businesses and growing sectors, making it an exciting place for professionals and job seekers.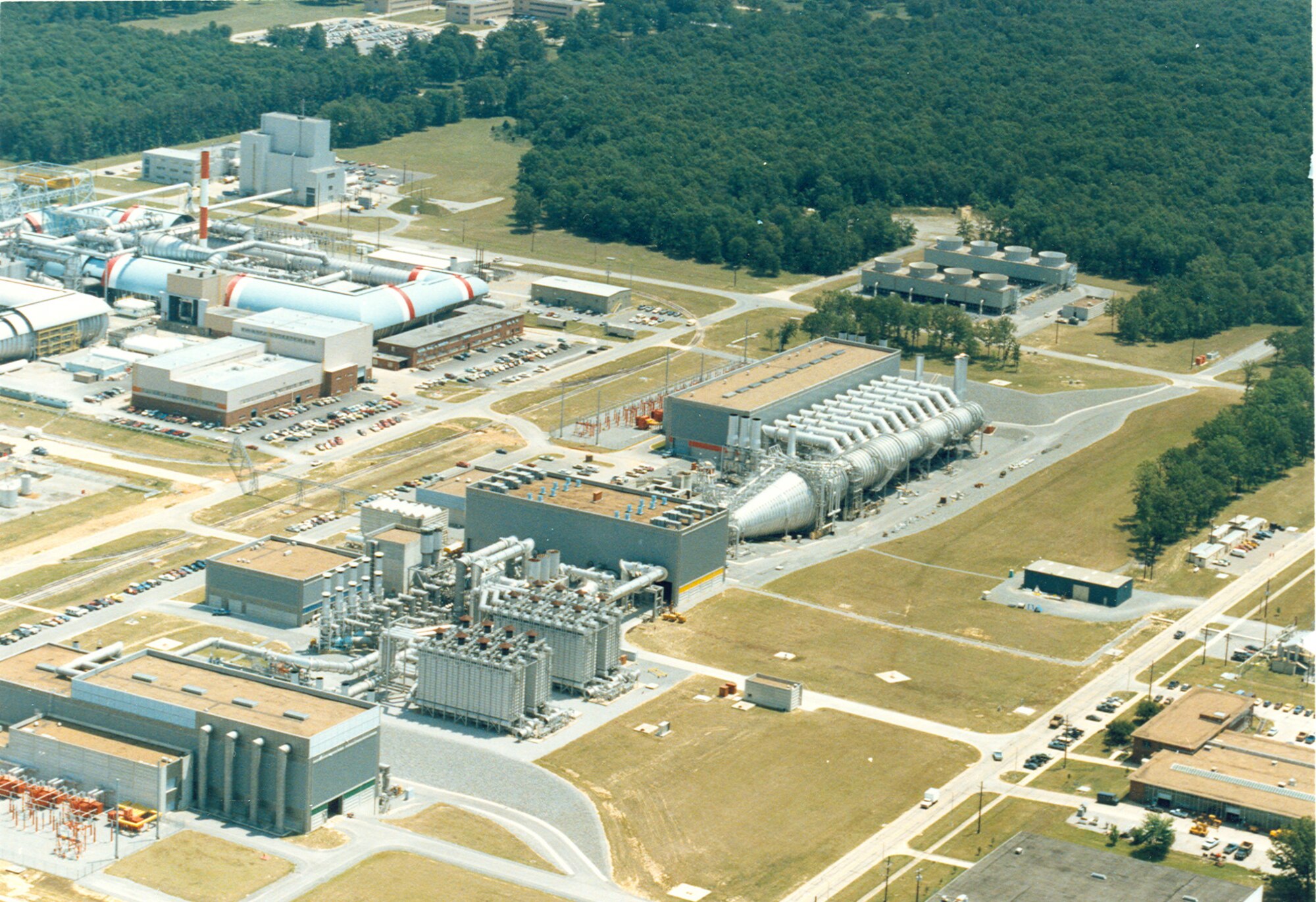 A key player in the Tullahoma economy is the aerospace industry, primarily due to the presence of Arnold Engineering Development Complex (AEDC). The AEDC is one of the largest employers in the area and plays a significant role in the national aerospace and defense industry. It's a place where cutting-edge research and development happen, contributing not just to the local economy but to the field of aerospace engineering as a whole.
Manufacturing is another significant industry in Tullahoma. Companies such as MicroCraft, an internationally known provider of aircraft testing systems, and Cubic Transportation, a global provider of transportation systems and services, have operations in Tullahoma. These manufacturing entities provide jobs and contribute to the city's economic growth.
Tullahoma is also making its mark in the technology sector, thanks to the University of Tennessee Space Institute. The Institute conducts advanced research in engineering and physics, which attracts tech companies and startups to the region. The presence of these innovative businesses adds to the city's reputation as a place of technological advancement.
In addition, healthcare is a vital industry in Tullahoma, with Tennova Healthcare - Harton being a major provider. This hospital offers a broad range of services and employs numerous professionals, contributing to both the health of the community and the local economy.
Finally, there's a robust retail sector in Tullahoma, serving the daily needs of residents and offering employment opportunities. From large national chains to unique local boutiques, the retail sector is a vibrant part of Tullahoma's economic landscape.
Overall, Tullahoma's economy is diverse and growing, with a range of industries that offer exciting opportunities for professionals, entrepreneurs, and businesses. It's a city that values innovation and growth, making it an attractive location for those looking to start or advance their careers.
Airport and Transportation
When it comes to accessibility and transportation, Tullahoma, TN has convenient options for both local and long-distance travel. Whether you're a frequent flyer or rely on public transport for day-to-day travel, Tullahoma is well-connected and easy to navigate.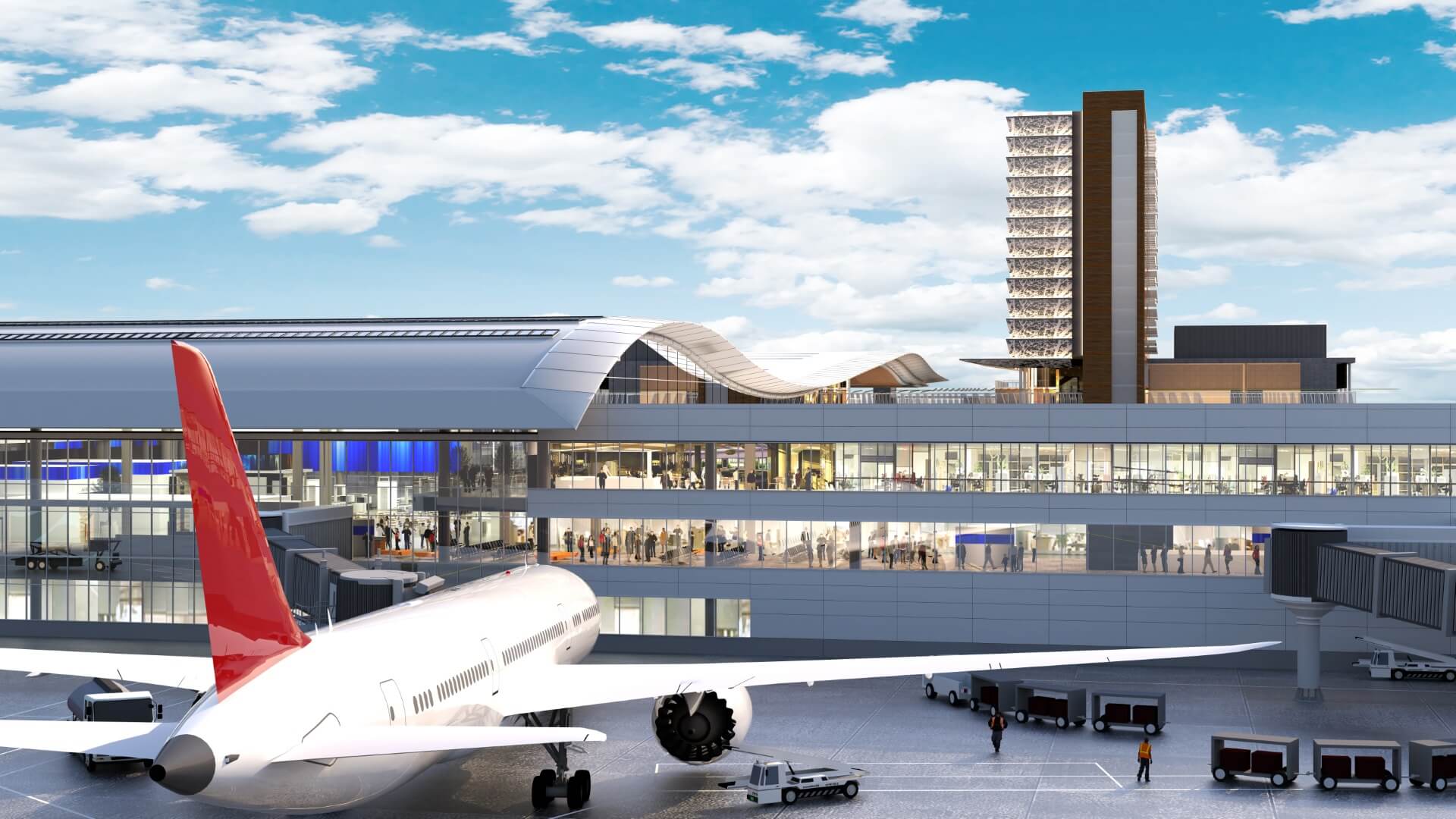 Tullahoma is home to Tullahoma Regional Airport (THA), which primarily serves general aviation. While it's not a commercial airport, it's an excellent resource for private pilots or those chartering private flights.
For commercial flights, the nearest major airport is Nashville International Airport (BNA), located approximately 75 miles north of Tullahoma. BNA serves as a hub for several major airlines, offering direct flights to many cities across the United States and international destinations as well. The drive from Tullahoma to BNA is generally straightforward and takes about an hour and a half, making it quite convenient for travel.
As for local public transportation, Tullahoma is served by South Central Area Transit Services (SCATS). This service provides a community transit system that operates within the city and to surrounding areas. It offers an affordable and eco-friendly alternative to driving, especially for those who do not own a car or prefer not to drive.
Additionally, Tullahoma benefits from being along the route of the Music City Star, a commuter rail service that connects Nashville and several of its outlying communities. While the train does not directly serve Tullahoma, it can be accessed from nearby stations, offering another option for those commuting to Nashville for work or pleasure.
And, of course, for more personalized transport, ride-sharing services such as Uber and Lyft operate in Tullahoma, providing another easy way to get around the city or travel to neighboring areas.
So, whether you're heading out for a business trip, commuting to work, or exploring the local area, Tullahoma offers a range of transportation options that make getting where you need to go a breeze.
Weather
Living in Tullahoma, TN, you'll experience a range of weather conditions and all four seasons, each with its own unique charm. The city enjoys a temperate climate, which means you can expect mild winters and warm summers.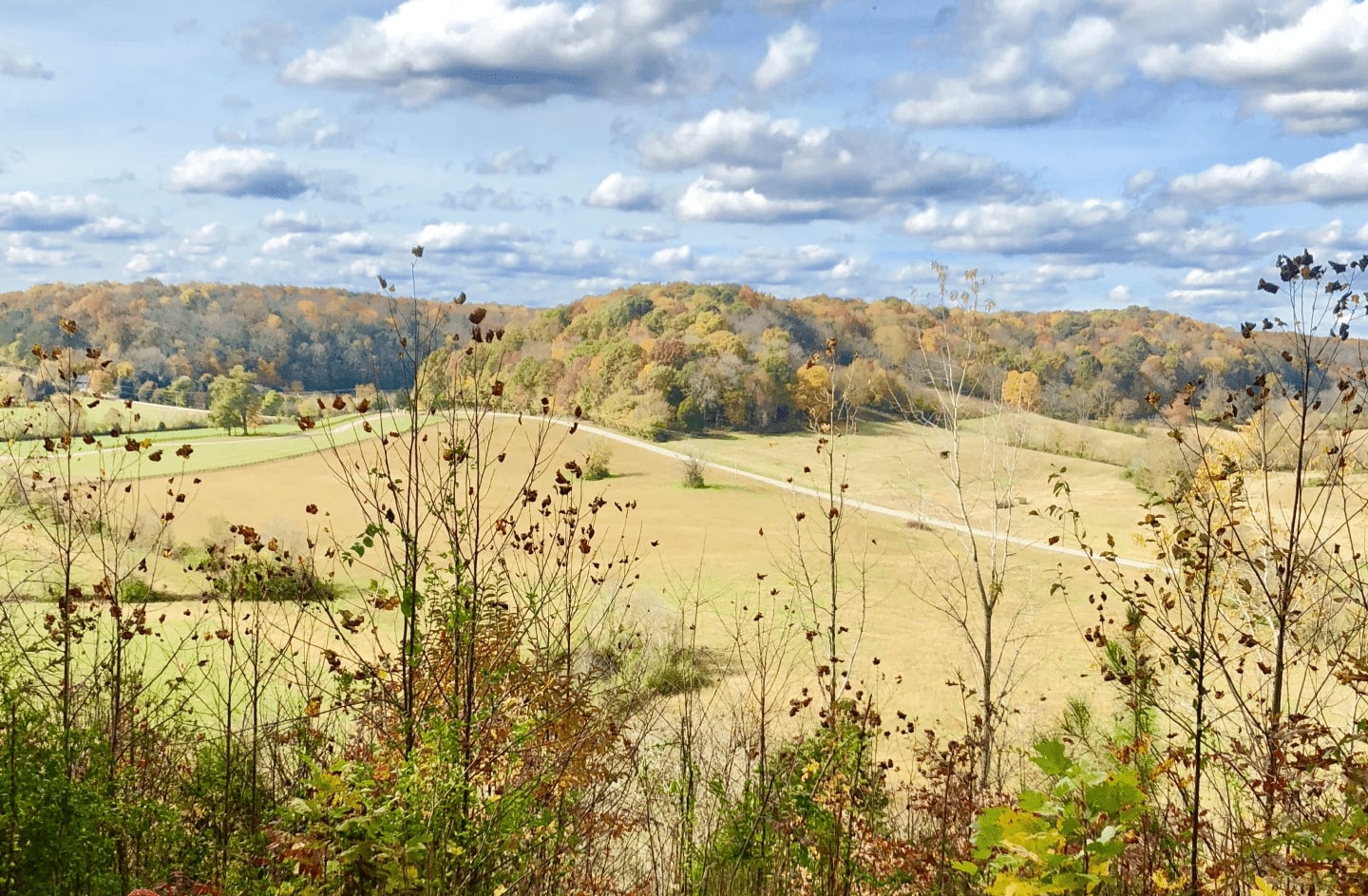 The winter months, which run from December to February, tend to be quite mild compared to many other parts of the country. Snow is rare, though not unheard of, and the temperatures generally stay above freezing, averaging in the 40s. While it can get chilly, heavy coats and snow boots aren't a regular necessity here.
As spring rolls around, usually starting in March, the city comes to life with blooming flowers and trees. The temperatures start to rise, with averages in the 60s and 70s. It's a perfect time to take advantage of the numerous outdoor activities Tullahoma has to offer.
Summers in Tullahoma, typically from June to August, can get quite warm, with temperatures often in the 80s and 90s. However, the many parks and waterfalls around the city provide plenty of opportunities to cool down. And let's not forget about the Wetland's Water Park – it's a fantastic spot to beat the summer heat!
Finally, autumn in Tullahoma is a sight to behold. The fall foliage, which usually peaks in October, is stunning, painting the city with vibrant hues of orange, yellow, and red. The temperatures start to dip, making for comfortable sweater weather.
Rainfall in Tullahoma is fairly evenly distributed throughout the year, although it can be slightly heavier in winter and spring. It's always a good idea to have an umbrella handy just in case.
So, whether you're a fan of warm sunny days, cool crisp air, or the sight of leaves changing colors, Tullahoma's climate offers something for everyone. It's a city that lets you experience the beauty of all four seasons.
Private and Public Schools
Tullahoma, TN, has a reputation for quality education, with a selection of both public and private schools catering to students from kindergarten through high school.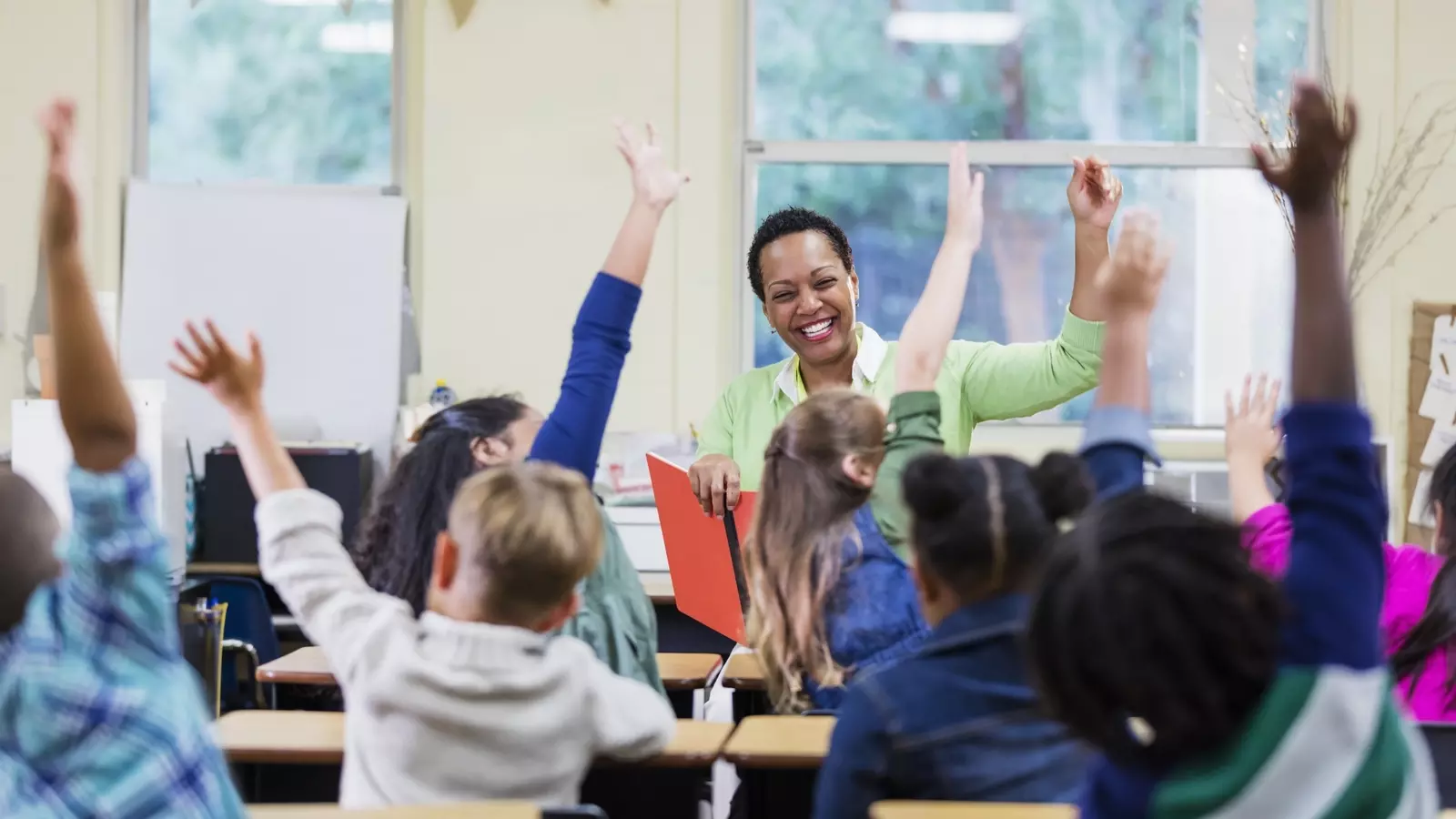 The Tullahoma City Schools system operates the public schools in the city. These include several elementary schools, two middle schools, and Tullahoma High School. These schools are known for their commitment to providing a comprehensive education, integrating academics, arts, and athletics. Tullahoma High School, in particular, is recognized for its strong science, technology, engineering, and mathematics (STEM) program. The school system also prioritizes character development and community engagement, equipping students with skills that go beyond the classroom.
Additionally, the Tullahoma City Schools system offers special education services and gifted programs, ensuring that all students' needs are met and that they are given the opportunity to excel.
For those who prefer a private school education, there are several options in and around Tullahoma. One notable institution is The Webb School, located in nearby Bell Buckle. This college preparatory day and boarding school serves grades 6-12 and is known for its rigorous academic program and a distinctive honor code.
Another option is Tullahoma Christian Academy, which offers a Christian-based curriculum for students in kindergarten through grade 12. The academy emphasizes character development and spiritual growth alongside academic excellence.
Moreover, the proximity to the University of Tennessee Space Institute and Motlow State Community College offers unique opportunities for advanced high school students to participate in dual-enrollment programs.
Whether you choose public or private education, Tullahoma schools are committed to nurturing a love for learning, fostering individual growth, and preparing students for future success. The city's educational offerings, coupled with a supportive community, create an environment where students can thrive.
History
Tullahoma, TN, has a rich history that stretches back to the mid-19th century. The city's past is steeped in the Civil War era, industry growth, and scientific advancements, contributing to the unique character it holds today.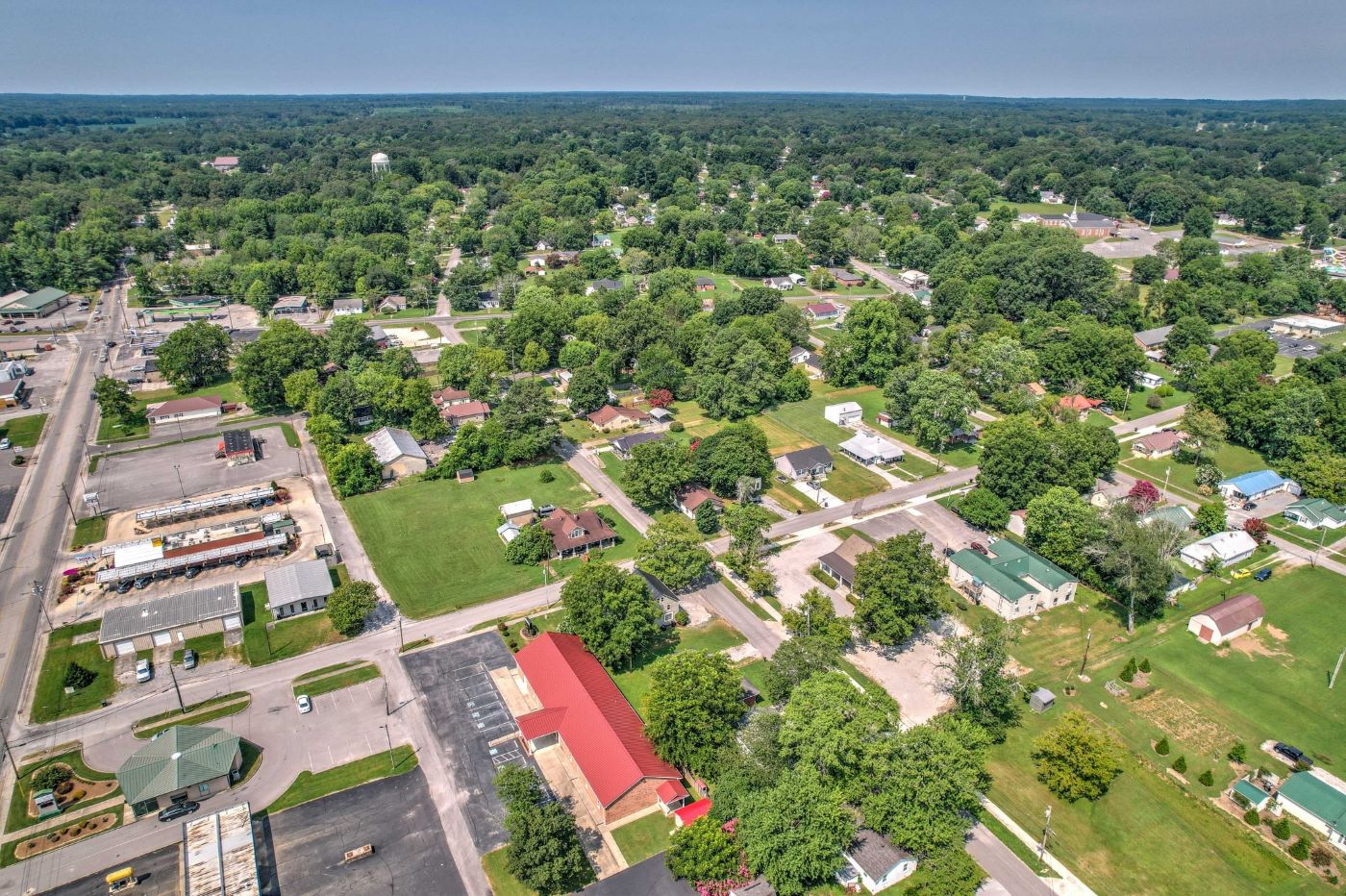 The city's name, Tullahoma, is believed to have been derived from the Choctaw language, with some sources suggesting it means "red rock." However, its story truly began when it was founded in 1852 as a railroad work camp during the construction of the Nashville and Chattanooga Railroad. The location was strategic for the railroad, leading to rapid growth and its incorporation as a city in 1852.
The Civil War played a significant role in shaping Tullahoma. In the summer of 1863, the city served as the headquarters for the Confederate Army of Tennessee, and the area became a significant battleground during the Tullahoma Campaign. This period left a lasting imprint on the city, and today, history enthusiasts can explore this rich heritage through various historical sites and Civil War trails.
In the 20th century, Tullahoma became known for its advancements in aviation and aerospace industries. This was primarily due to the establishment of Camp Forrest, which later became Arnold Engineering Development Complex (AEDC). This center has been at the forefront of aerospace testing since its inception in the 1950s, contributing significantly to the United States' endeavors in space and aviation.
Another defining moment in the city's history was the opening of the George Dickel Distillery in nearby Cascade Hollow. George Dickel Tennessee Whisky has been produced here for over a century, playing a significant role in the area's economic development.
Today, Tullahoma is a vibrant city that combines a small-town charm with a progressive outlook. The city's rich history is evident in its beautiful historic downtown, Civil War sites, and the continued significance of the AEDC. This blend of history and modernity makes Tullahoma a unique and fascinating place to call home.