Thompsons Station, TN Homes for Sale
Thompsons Station, TN Homes for Sale
October 2, 2023
As you prepare to embark on your exciting journey to Thompsons, Tennessee, it's crucial to arm yourself with useful knowledge and information about the area. Thompsons, affectionately known as a hidden gem of Tennessee, is a quiet town nestled in the lush rolling hills of Williamson County, just a stone's throw away from the vibrant city of Nashville. This captivating blend of tranquility and proximity to metropolitan conveniences makes Thompsons a coveted destination for many homebuyers.
In Thompsons, you'll experience the serenity of rural living without sacrificing access to modern amenities. Here, you'll find a tight-knit community where neighbors know one another, and traditions are held dear. The town is blessed with scenic landscapes, historical sites, quaint shopping centers, local eateries, and excellent school systems - all adding up to an idyllic place for settling down.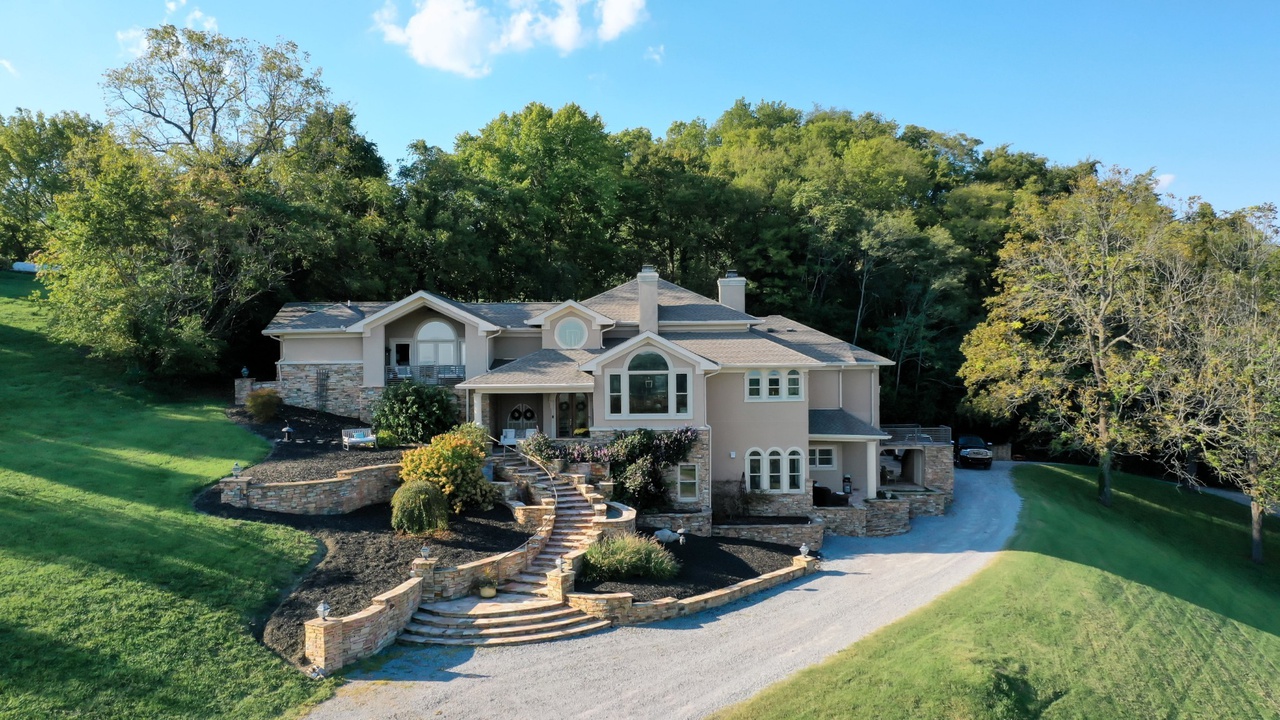 Searching for a home in Thompsons will open doors to a variety of housing styles, from charming single-family homes to expansive farmhouses, each echoing the Southern charm and elegance that is Tennessee's trademark. As Thompsons is still somewhat under the radar, you might find that your housing budget goes further here than in more bustling areas of the state.
Whether you are moving for a change of pace, relocating for work, or looking for a peaceful retirement spot, Thompsons, TN, has something to offer everyone. The town embodies the perfect balance of seclusion and connectivity, offering residents the calm, laid-back lifestyle they crave while keeping them connected to the vibrant cultural hub of Nashville.
Moving to a new town can be a challenging task, filled with uncertainties and seemingly endless checklists. This guide aims to ease your transition by providing valuable information about the real estate landscape, community vibes, amenities, and essential factors to consider when moving to Thompsons, Tennessee. Let's start your journey home.
Housing Market
The housing market in Thompsons, Tennessee, is as unique and inviting as the town itself. Predominantly residential, the real estate landscape here is a tasteful blend of historical and modern homes. One of the defining features of Thompsons' housing market is the spaciousness of properties. Many homes are situated on large lots, ensuring an ample amount of private outdoor space that is often lacking in more urban environments. This contributes to the rural, relaxed atmosphere that defines Thompsons and allows residents to fully enjoy the natural beauty that surrounds them.
One thing prospective homeowners will notice is the diversity of architectural styles. From quintessential Southern farmhouses to modern craftsman homes, each property carries its own charm and character. Whether you prefer wrap-around porches, traditional brick facades, or contemporary designs with open floor plans, the Thompsons housing market can accommodate your preferences.
The town of Thompsons also has an attractive price-per-square-foot ratio when compared to Nashville and other cities in Williamson County. Its status as a more secluded town allows buyers to get more home for their money, offering a compelling incentive for those willing to trade a short commute for more space and a slower pace of life.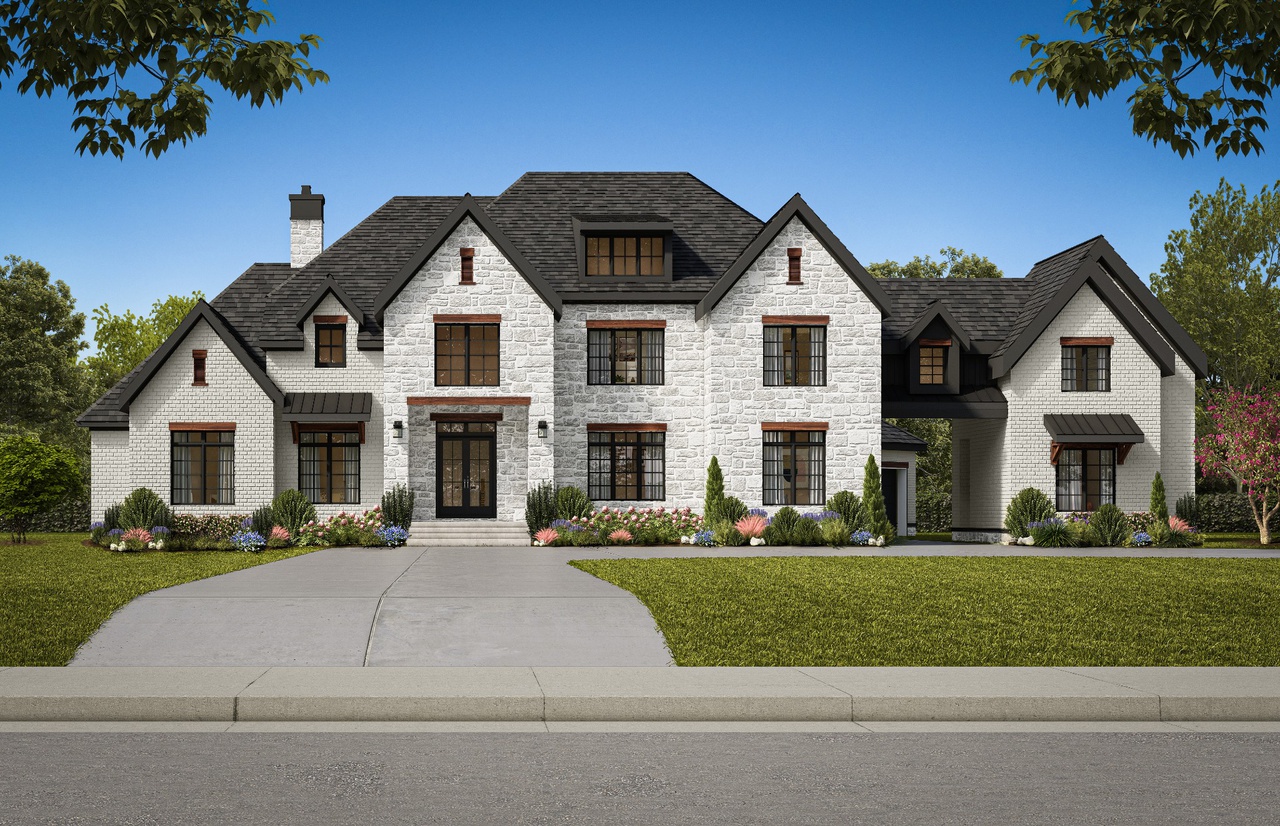 In terms of amenities, many homes in Thompsons come equipped with modern features like renovated kitchens, master suites, and outdoor entertaining spaces. Given the town's rural setting, it's also common for properties to have features tailored towards nature and outdoors enthusiasts, such as horse stables, garden spaces, and panoramic views of the rolling Tennessee landscape.
Additionally, the Thompsons housing market is known for its stability. It has shown steady growth over the years, with a promising future trend. This makes purchasing a home in Thompsons not just a good choice for lifestyle reasons, but also a sound financial decision. The town's increasing popularity, combined with its limited size, means that housing demand will likely remain strong, potentially leading to appreciating property values in the future.
Lastly, for those interested in new construction, there are several reputable local builders who are experienced in creating homes that blend seamlessly with the town's aesthetic. They work with homebuyers to design and build homes to their exact specifications, offering a route for those who want a brand-new home that matches their vision down to the last detail.
Nearby Cities
Brentwood, a city located to the north of Thompsons, is renowned for its upscale, suburban vibe. The housing market here is characterized by luxurious homes situated in well-maintained, spacious lots. These properties often come with high-end amenities such as home gyms, theaters, and expansive outdoor living spaces. Brentwood's highly rated schools, vibrant community, and diverse recreational opportunities make it a top choice for families.
Just west of Thompsons is the city of Franklin. Known for its rich history, Franklin's housing market showcases a myriad of architectural styles, from Victorian and Colonial homes to modern condos and townhouses. The city's bustling downtown area, filled with unique shops, local restaurants, and historic sites, offers a walkable urban lifestyle without the hustle and bustle of a larger city. Franklin is also renowned for its music and arts scene, hosting several festivals and events throughout the year that cater to various interests.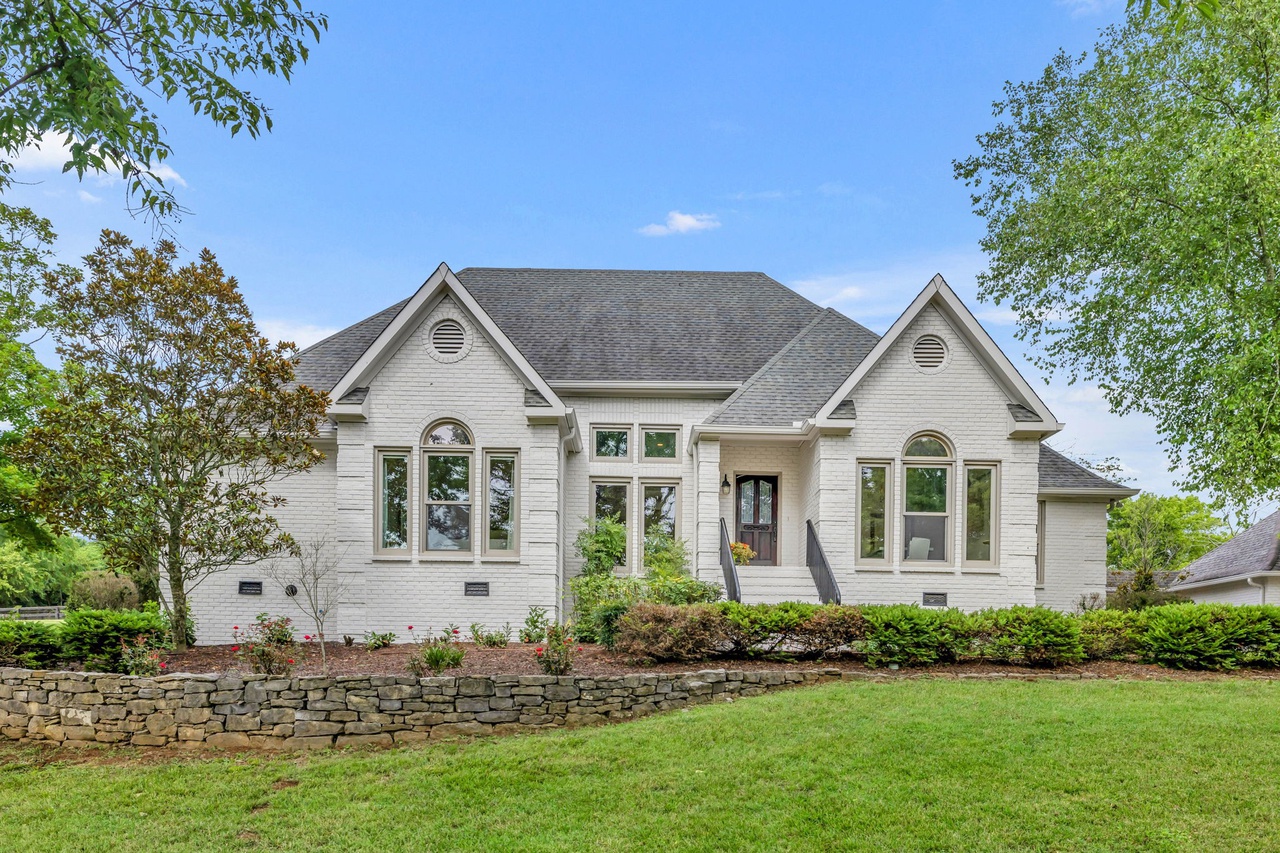 To the east, you'll find Spring Hill, a rapidly growing city that offers a mix of suburban and rural living. The housing market in Spring Hill is diverse, ranging from affordable starter homes to more luxurious estates. The city is known for its attractive cost of living, strong school system, and abundance of parks and recreational facilities. Its growth has brought in new businesses and amenities, making it an increasingly popular choice among young professionals and families.
In the south, the city of Columbia awaits. Also known as "Muletown" for its annual Mule Day festival, Columbia's housing market offers excellent value for money. From historic homes in the city center to newer builds in suburban neighborhoods, the choices are plentiful. The city has a small-town feel with a growing arts scene, distinctive shopping experiences, and dining options that feature local Southern cuisine.
Each of these cities offers a distinct lifestyle and housing market, adding to the diverse options available to homebuyers in and around Thompsons, TN. Whether you prefer the upscale suburbia of Brentwood, the historical charm of Franklin, the growth and energy of Spring Hill, or the traditional Southern appeal of Columbia, you're sure to find a place that feels like home.
Top Neighborhoods
Thompsons, TN is home to several beautiful residential neighborhoods that offer a variety of living experiences. Each has its unique attributes, catering to different lifestyle preferences and needs.
The Fairview Downs neighborhood is one of the most sought after. It features spacious properties with a mix of modern and classic Southern architecture. Homes here are well-appointed with a focus on comfort and style. The neighborhood is dotted with mature trees, and the community places a significant emphasis on green spaces and well-maintained landscapes. Fairview Downs is a peaceful neighborhood with a warm community atmosphere, making it perfect for families or those seeking a tranquil living environment.
For those interested in a more rural lifestyle, the Cross Country Estates offers a slice of the countryside with all the conveniences of town living. This neighborhood features large, sprawling properties, many of which are equipped with barns, horse stables, and wide-open pastures. Homes in Cross Country Estates lean towards traditional and ranch-style architecture, fitting seamlessly into the surrounding pastoral landscapes. It's an ideal neighborhood for those with a love for equestrian activities or simply a desire for ample outdoor space.
The Pleasant Valley community, located near the town center, is another attractive option. The homes in Pleasant Valley are known for their charm and character, with a range of architectural styles from quaint cottages to larger, more modern homes. Residents love this neighborhood for its walkability and its proximity to local schools, shops, and restaurants.
If you're seeking a newer neighborhood with contemporary homes, Rose Hill Park may be the perfect fit. With its well-planned streets and modern amenities, Rose Hill Park offers a fresh and vibrant living environment. Homes here are built with the latest features and designs, incorporating open-concept living spaces, energy-efficient technologies, and sophisticated finishes. The neighborhood also features a community park, offering a fantastic space for residents to connect and enjoy outdoor activities.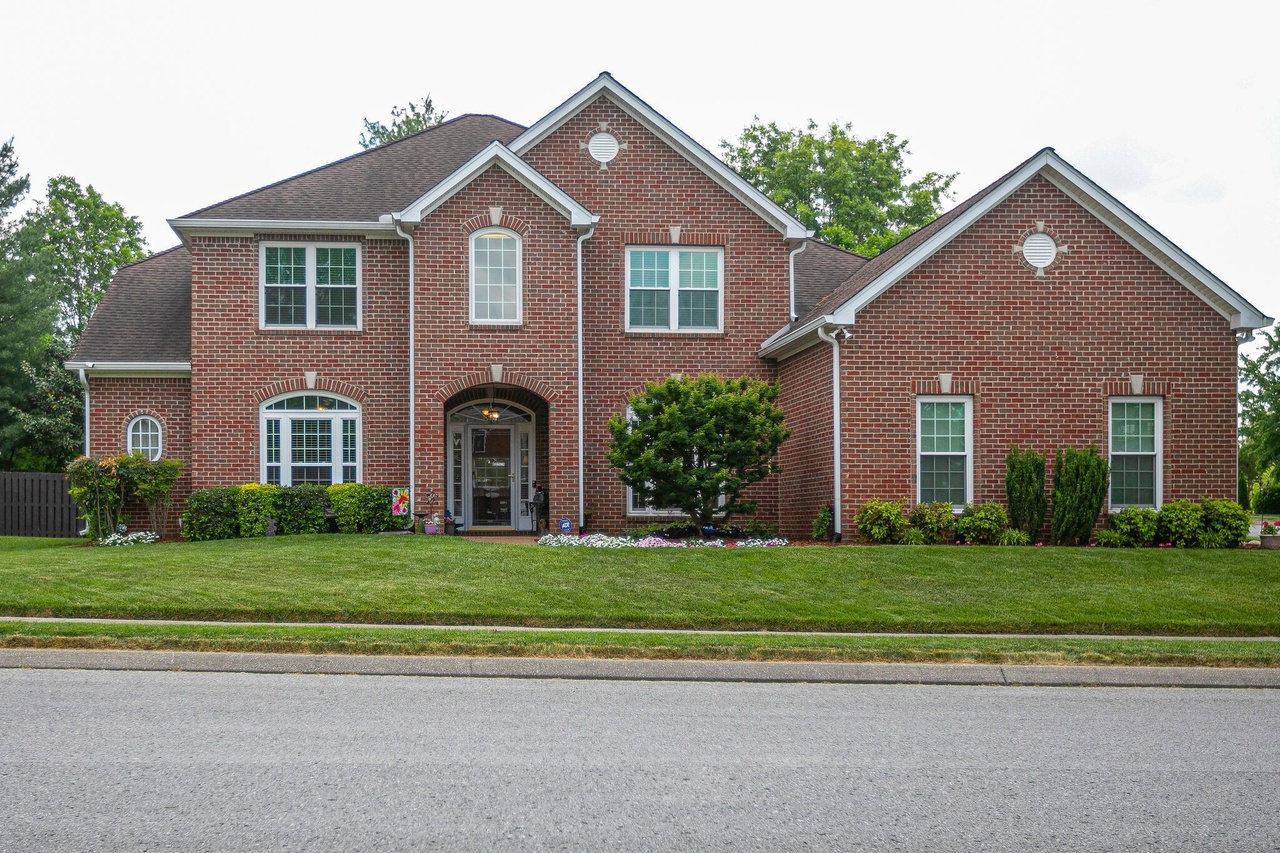 Finally, the Twin Oaks neighborhood is worth considering for its stunning views and luxury homes. Perched on a hill overlooking the town, Twin Oaks offers some of the best scenery in Thompsons. Homes in this neighborhood range from grand Southern-style estates to more modern, luxury builds, each situated on large, well-manicured lots. For those looking for a touch of elegance and luxury in their living environment, Twin Oaks is a prime choice.
Each neighborhood in Thompsons, TN has a unique charm and lifestyle, offering a range of choices to potential homebuyers. Regardless of where you choose to settle, the welcoming community spirit and serene, natural beauty of Thompsons remain consistent throughout.
Top Condos & Townhomes
While Thompsons, TN is primarily known for its single-family homes and rural properties, the town also hosts several notable condo and townhome communities, offering lower-maintenance living options that are perfect for young professionals, retirees, or anyone who prefers a more lock-and-leave lifestyle.
Maple Grove is one of the top communities in this regard. It features modern, well-designed townhomes that efficiently utilize space without compromising on comfort. The homes in Maple Grove come with a range of up-to-date amenities such as open-concept kitchens, en-suite master bedrooms, and private patios. The community also offers shared amenities like a fitness center and a clubhouse, providing residents with ample opportunities for recreation and socializing.
Another excellent community is the Lakeside Villas. Nestled next to a beautiful natural lake, Lakeside Villas offers a serene, picturesque living environment. The condo units in this community are known for their elegant design, spacious floor plans, and high-quality finishes. The waterfront setting adds an extra charm, with many units offering balconies or patios with lake views. Community features include walking trails around the lake, a swimming pool, and a picnic area.
The Hillcrest Condominiums is a newer condo community in Thompsons that attracts a mix of residents, from young professionals to retirees. The condos in Hillcrest offer modern amenities, high ceilings, and open floor plans, creating a comfortable and stylish living environment. The community features a well-equipped fitness center, a pool, and beautifully landscaped grounds. Plus, its location close to the town center allows residents easy access to shops, restaurants, and other amenities.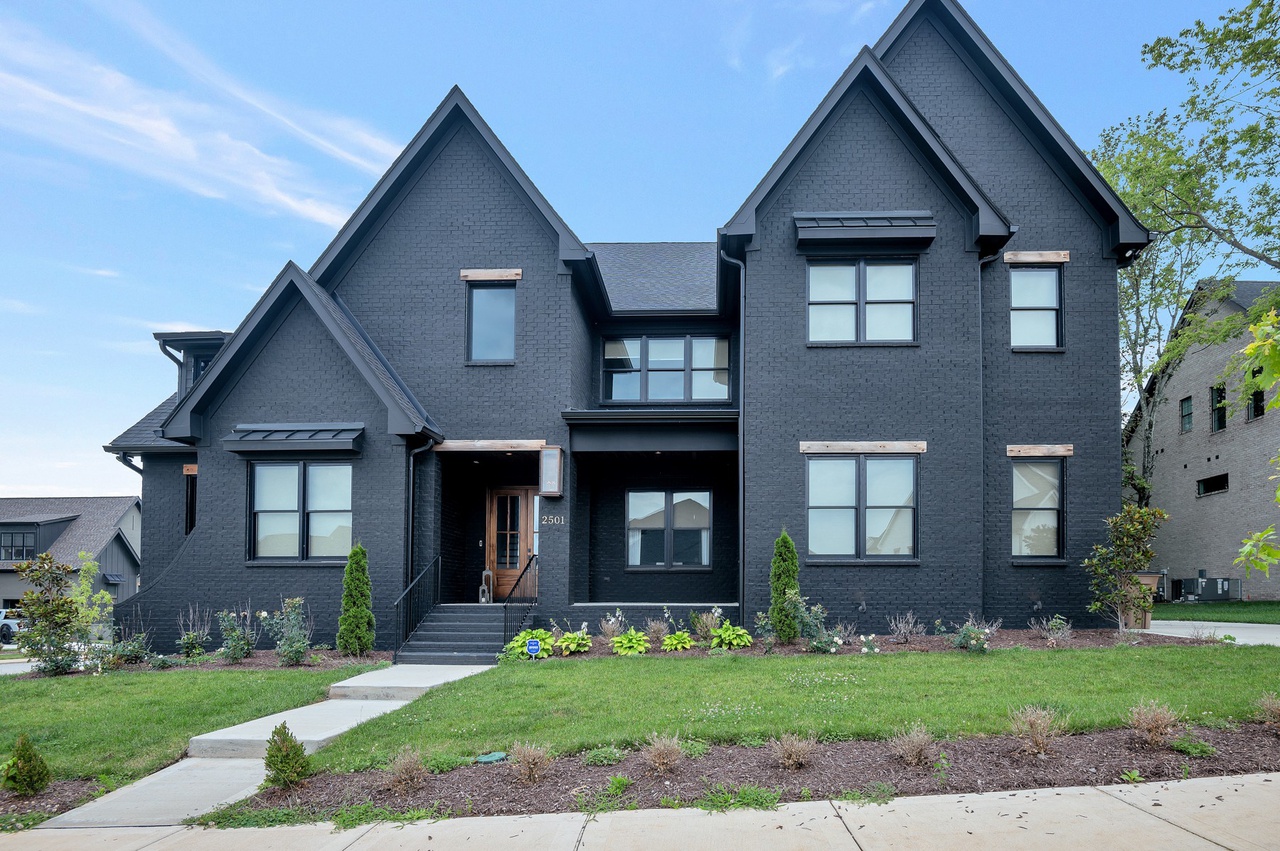 Then there's the Thompsons Station Townhomes, a community that combines the best of small-town charm and modern living. These townhomes offer spacious interiors, private outdoor spaces, and an attached garage. The community is family-friendly, with a playground and green spaces for kids to play. Its proximity to local schools and parks adds to its appeal for families and those who enjoy outdoor activities.
Lastly, the Orchard Park Condos offer a peaceful, community-oriented living experience. Units in this community range from one to three bedrooms, accommodating a variety of living situations. The condos feature updated kitchens, spacious living areas, and ample storage space. The community itself boasts well-maintained landscaping, a swimming pool, and a community clubhouse.
Each of these condo and townhome communities in Thompsons, TN provides a unique lifestyle with their own set of advantages. They cater to a range of needs, from the modern design of Maple Grove to the waterfront living of Lakeside Villas, offering an alternative to traditional single-family homes.
Cost of Living
The cost of living in Thompsons, TN can be quite appealing, particularly when compared to larger metropolitan areas and other parts of the USA. While Williamson County as a whole is considered one of the more affluent regions in Tennessee, Thompsons, with its smaller size and more rural setting, offers a more cost-effective option without sacrificing the high quality of life that the county is known for.
The housing costs in Thompsons are generally lower than those in bigger cities. For instance, when compared to the Nashville-Davidson metropolitan area, Thompsons' median home price is more affordable, which can make it an attractive option for those seeking to stretch their housing budget further. The rent prices also tend to be lower in Thompsons compared to other parts of the state and country, offering cost-saving opportunities for renters.
Grocery costs in Thompsons, like much of Tennessee, are lower than the national average, contributing to the town's affordable cost of living. The state's relatively low sales tax on groceries further reduces the day-to-day costs for residents.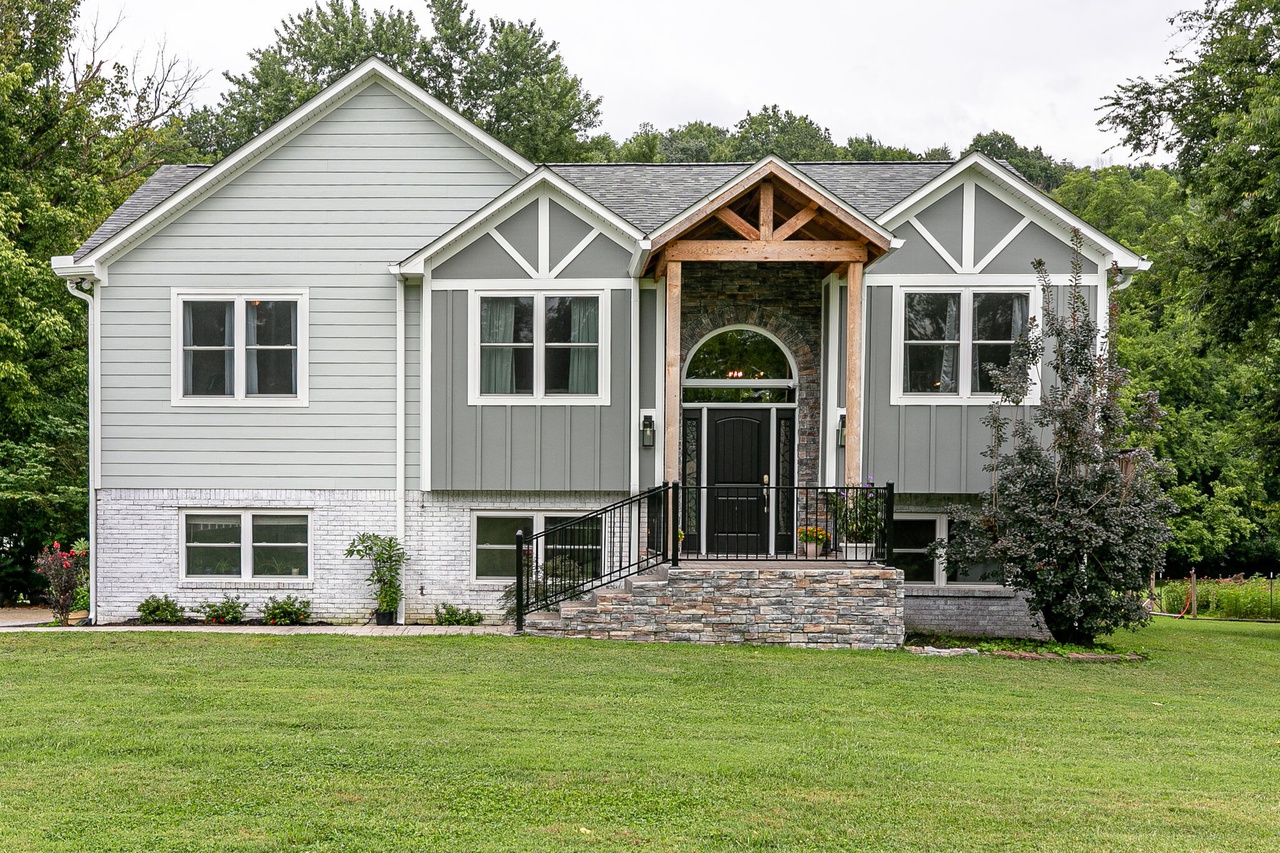 Healthcare costs in Thompsons are also competitive, being slightly lower than the national average. The presence of quality local healthcare facilities ensures residents can access good healthcare services without enduring high costs.
In terms of transportation, Thompsons, with its proximity to Nashville, offers economical commuting options. Gas prices tend to be below the national average, and the cost of auto maintenance and insurance is also competitive. For those who prefer public transportation, the county offers affordable bus services to and from Nashville and other major towns in the area.
However, it's worth noting that while the cost of living in Thompsons is relatively affordable compared to bigger cities and other parts of the country, it's slightly higher than the Tennessee state average due to its desirability and the high quality of services provided. Overall, though, the cost-effectiveness combined with the high quality of life makes Thompsons an excellent choice for those seeking a balance of affordability and comfort.
Restaurants and Dining
Thompsons, TN, is a delightful surprise! Despite its small size, Thompsons offers a variety of eateries that promise to tantalize your taste buds. For starters, you have to check out Thompsons Station Grill. It's a charming local diner known for its hearty American comfort food. Their burgers are a crowd favorite and the home-style breakfast is a great way to start the day. This spot is beloved by locals for its warm, welcoming atmosphere and scrumptious cuisine.
For an upscale dining experience, make a reservation at the Homestead Manor. This beautiful, historic manor house offers a sophisticated dining experience with a menu focused on farm-to-table and locally sourced ingredients. The menu changes seasonally, keeping the dining experience fresh and exciting.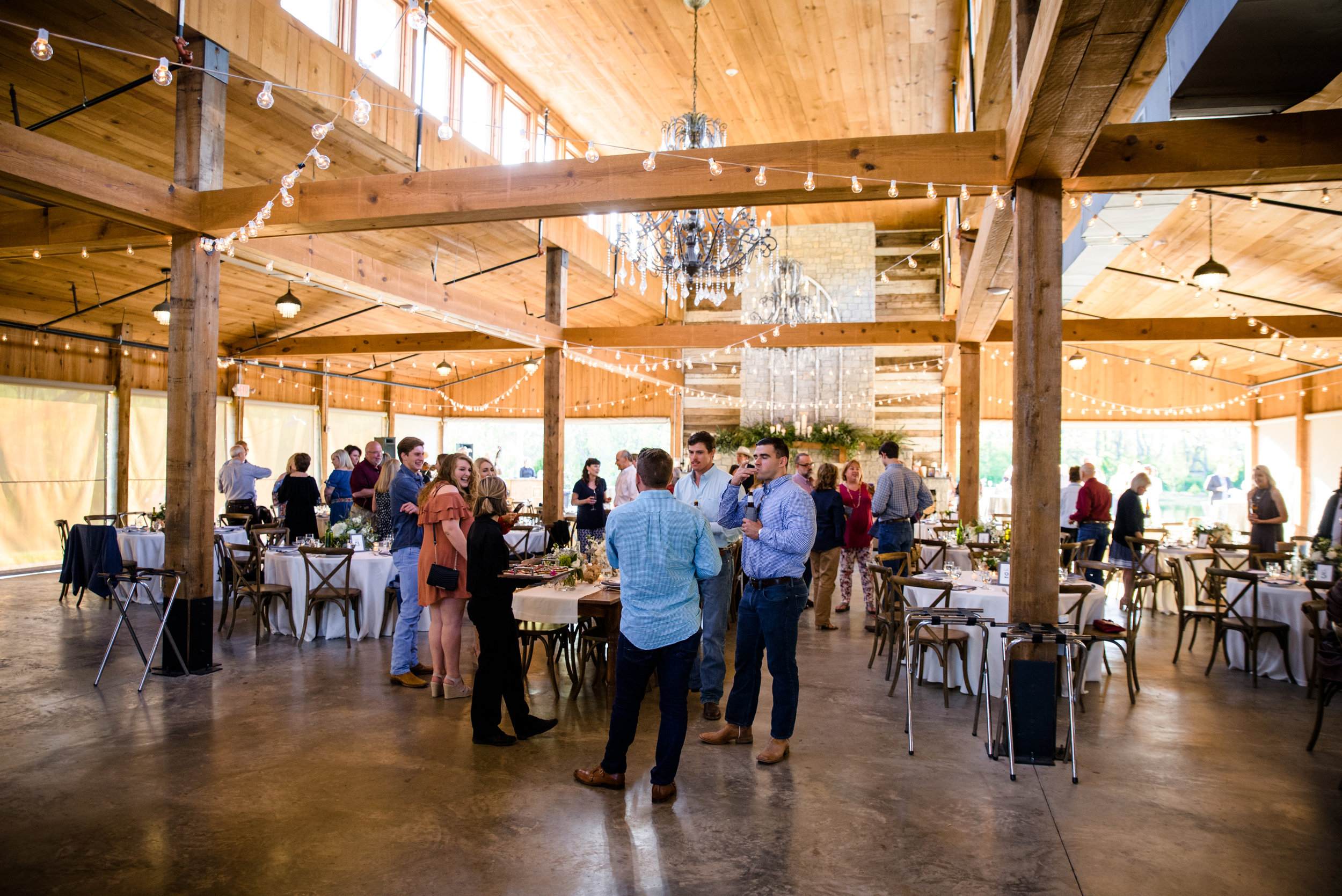 If you're in the mood for Asian cuisine, Little Tokyo will not disappoint. This Japanese restaurant is highly praised for its authentic sushi and ramen dishes. The cozy atmosphere and friendly service make it a popular choice for both lunch and dinner.
For a casual dining experience, head over to the Circa Grill. This place is all about modern takes on Southern comfort food. Their fried chicken is crispy and succulent, and the cornbread is simply to die for. The relaxed, stylish setting makes it a great spot for a laid-back lunch or dinner.
And, don't miss the Thompsons Station Farmer's Market! Open on the weekends, this market is a foodie's dream, offering a wide array of local produce, baked goods, artisanal cheeses, and other homemade treats. It's a great opportunity to savor the local flavors and support the local farming community.
In Thompsons, TN, dining out is not just about eating, but an opportunity to connect with the community and its culinary traditions. The emphasis on locally sourced ingredients ensures that you're always getting a fresh, flavorful meal that's deeply rooted in the region's agriculture. So get ready to embark on a gastronomic adventure in this charming Tennessee town!
Shopping and Entertainment
You'd be surprised at the entertainment and shopping opportunities that the quaint town of Thompsons, TN has to offer!
For live music and local entertainment, Thompsons Station Park often hosts community events, including outdoor concerts and festivals, especially during the warmer months. There's always something happening at the park, providing a fun and lively atmosphere for all ages.
If you're looking to explore the local arts scene, the town hall often features exhibits from local artists. There are also occasional art fairs and craft shows in the community where you can discover the creativity of the local artisans.
For movie buffs, the nearby city of Franklin houses a number of theaters, including the AMC Classic, which is just a short drive away from Thompsons. Whether you want to catch the latest Hollywood blockbuster or a classic film, these theaters have you covered.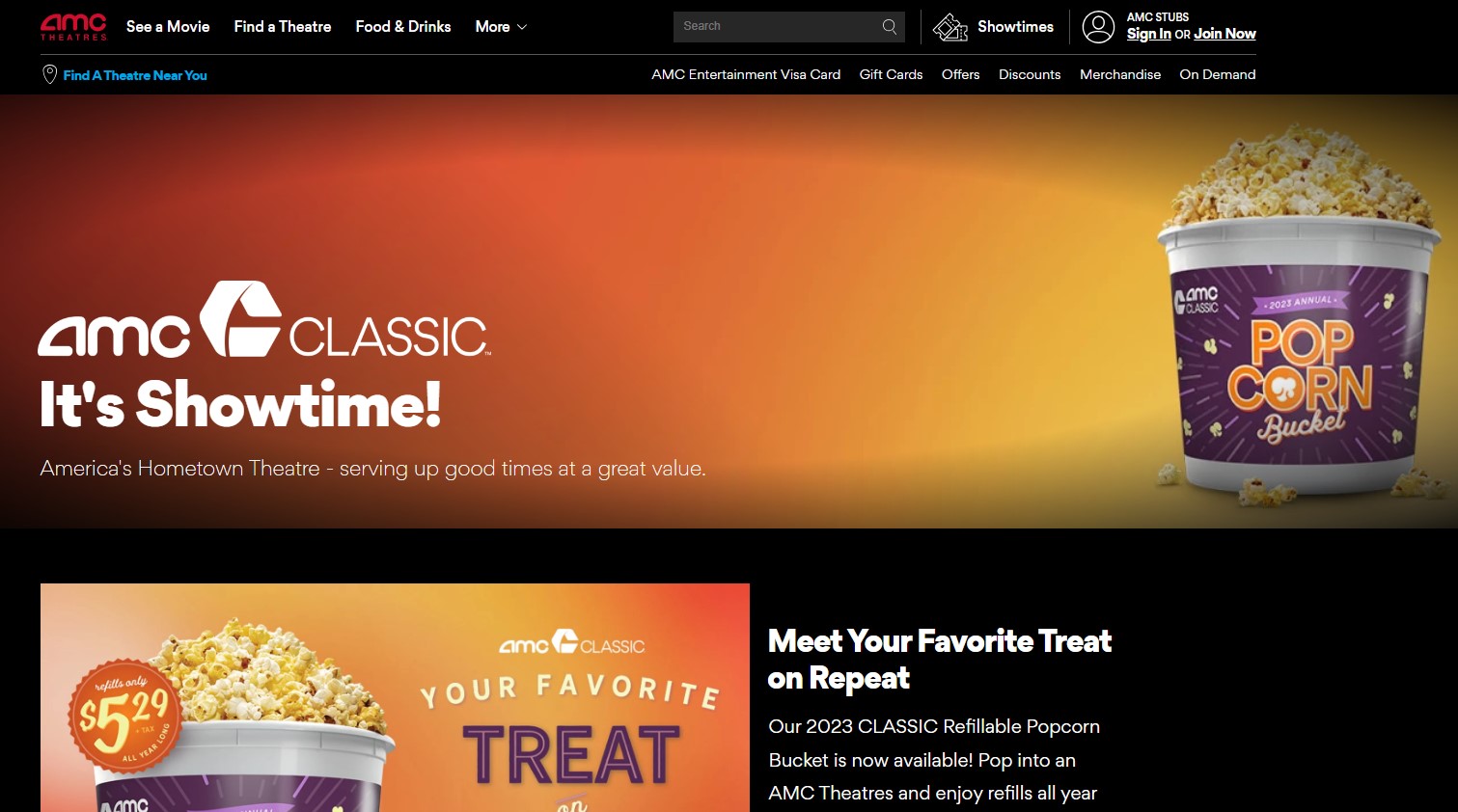 Shopping in Thompsons is a unique experience, especially if you love supporting local businesses. The town's downtown area is home to a variety of local boutiques offering everything from handmade crafts to antiques. The Thompsons Station Market is a must-visit. This weekly farmers market features not just local produce, but also handmade crafts, baked goods, and artisanal products. It's the perfect place to find a unique gift or a tasty treat.
Just a short drive away, the Spring Hill Marketplace offers more shopping options. It's a larger commercial center featuring a range of stores, from clothing to home goods, electronics, and more. With its diverse array of shops, you're sure to find what you're looking for.
Thompsons, TN, might be a small town, but it's packed with entertainment and shopping options that cater to diverse interests. Whether you love music, arts, films, or shopping, you'll find a lot to enjoy in this charming southern town.
Parks and Nature
If you're a nature lover, Thompsons, TN is going to feel like paradise. The town and the surrounding areas are blessed with an abundance of natural beauty and outdoor recreational opportunities.
One of the prime destinations for outdoor enthusiasts in the area is Preservation Park. This expansive green space covers over 200 acres, providing ample room for jogging, walking, or cycling. The park is teeming with local wildlife and plants, making it perfect for bird-watching and nature photography. And, yes, it's dog-friendly, so your four-legged family members can join in the fun!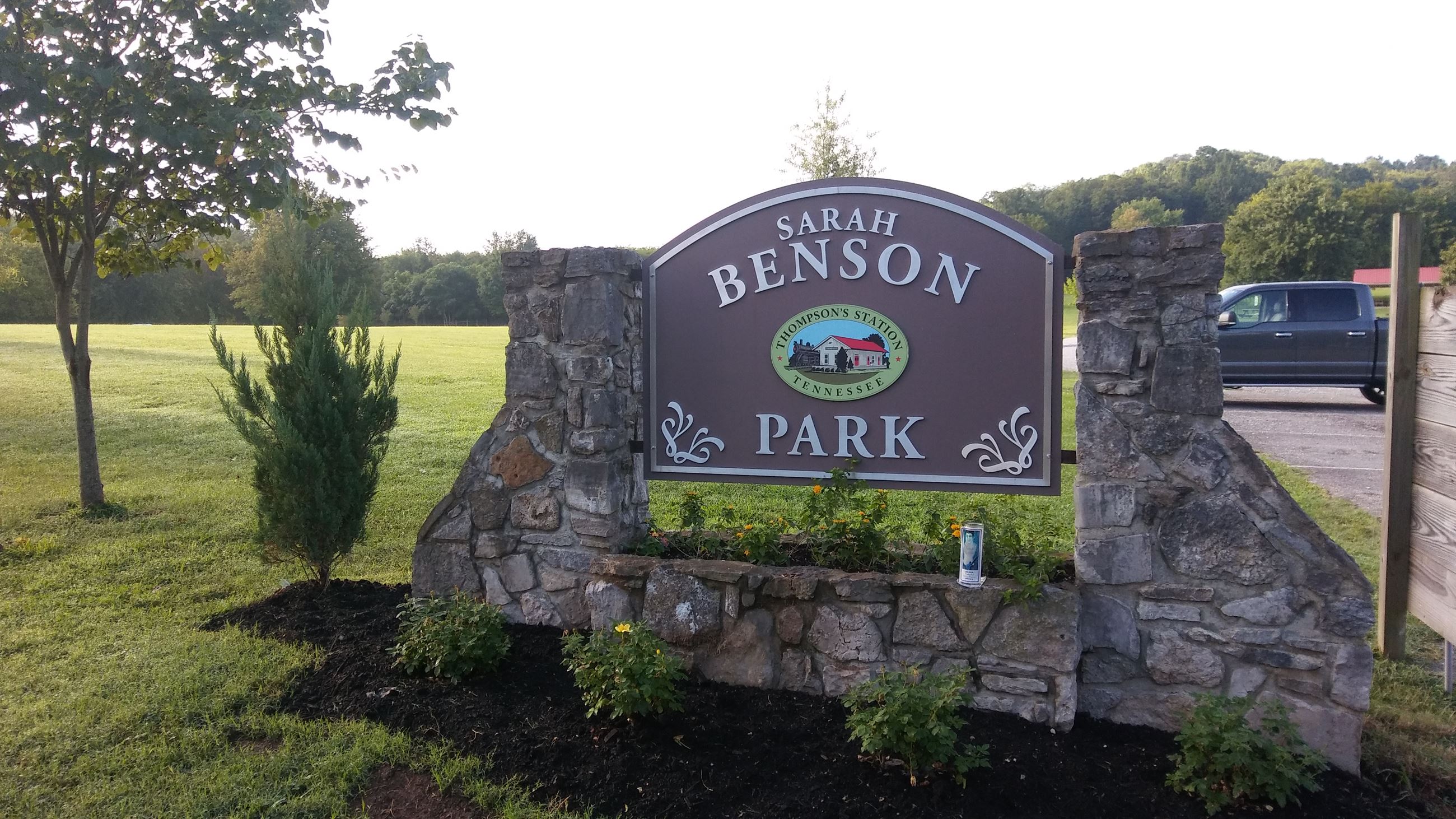 Another popular spot is Sarah Benson Park, a community gathering place featuring sports fields, walking trails, picnic areas, and playgrounds. It's the perfect setting for a weekend family outing or a friendly game of softball. The tranquil environment and open spaces make it a beloved locale for relaxation.
Just a stone's throw away from Thompsons is the Natchez Trace Parkway. This scenic drive, stretching over 444 miles, offers stunning views of the Tennessee landscape. It's interspersed with trailheads for hiking or biking and picnic spots. Especially during the fall, the parkway turns into a painter's palette of vibrant colors, making it an unmissable sight.
Then there's Thompsons Station Park, a compact but well-utilized space featuring a playground, community garden, and even a skate park. It's a hub for community events and a great place to meet fellow residents.
Finally, you have the Heritage Wildlife Management Area. This conservation space, managed by the state, is home to diverse wildlife species and is a favorite among hunters, fishers, and birdwatchers.
Thompsons, TN, offers an array of options for those who appreciate the great outdoors. From sprawling parks to scenic drives and wildlife reserves, it truly is a haven for anyone who loves to stay active and explore nature's splendors.
Business and Industry
A significant sector in Thompsons is agriculture. The area's fertile lands and rural setting make it a hotspot for various farming operations. From crops to livestock, the agricultural sector in Thompsons is vibrant and forms a crucial part of the local economy. This not only supplies fresh produce to local restaurants and markets but also fosters a strong sense of community spirit and connection to the land.
Another substantial industry in Thompsons is healthcare. Being within the sphere of Nashville's influence, which is renowned for its healthcare sector, Thompsons has a fair share of healthcare providers. These range from small clinics to specialist healthcare services, providing an important service for local residents while also contributing to the economy.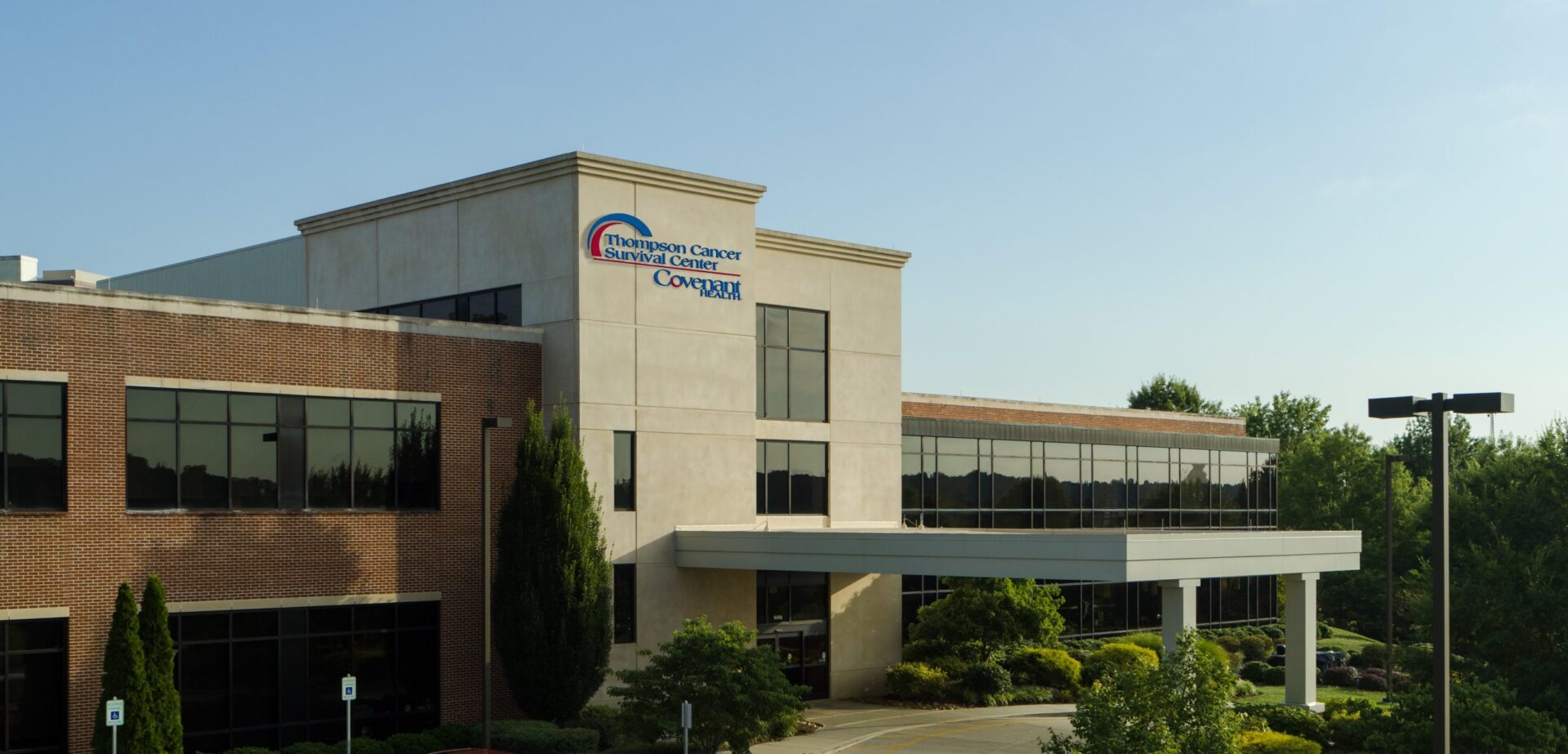 Real estate and construction also play a prominent role in Thompsons' economy, fueled by the area's appeal and growth. New housing developments are popping up to accommodate the town's increasing popularity, and commercial properties are also on the rise. This robust real estate activity has stimulated the local construction industry, creating jobs and contributing to the local economy.
Additionally, the presence of a wide array of small businesses enhances the town's charm and economic vitality. From unique retail stores to local eateries and service providers, these small enterprises are vital to Thompsons' character and prosperity.
Finally, education forms a key part of the local industry. Thompsons' schools not only provide quality education for its younger residents but also offer employment opportunities for locals.
In a nutshell, Thompsons, TN has a dynamic and diverse economic landscape. Its mix of traditional and emerging industries, underpinned by a strong entrepreneurial spirit, contributes to the town's development and vibrant character. Whether it's farming, healthcare, real estate, or education, each industry brings something unique to Thompsons.
Airport and Transportation
When it comes to accessibility and connectivity in Thompsons, TN, you'll find the town is conveniently located. Let's first talk about your air travel options.
The nearest major airport to Thompsons is Nashville International Airport (BNA), located about 30 miles north of the town. While it may seem like a bit of a distance, the route is direct and the roads are generally clear, ensuring a smooth journey. The airport services a variety of domestic and international flights, providing a wide range of travel options for residents.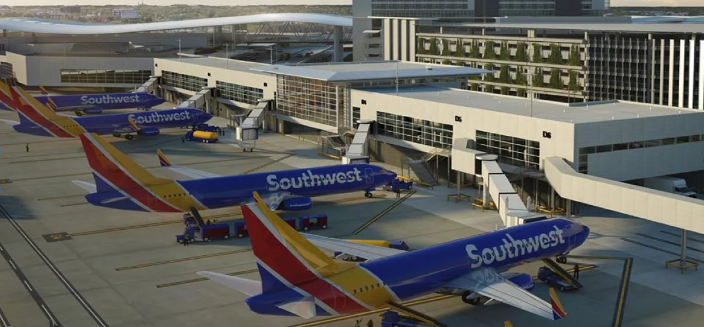 As for local commuting and public transportation within the area, Thompsons is covered by the Williamson County Public Transportation system. This offers several services including fixed bus routes that connect Thompsons to larger cities like Franklin and Nashville, making it quite convenient for daily commuting or occasional city visits without the need for a personal vehicle.
For more localized travel within the county, there's also a door-to-door transit service available on demand. This is a flexible option for those who prefer not to drive or who are unable to, allowing them to book a ride from their home to wherever they need to go within the service area.
For those who prefer pedal power, Thompsons is increasingly becoming bike-friendly with ongoing expansions to the town's network of bike lanes and paths. These connect different parts of the town and offer an eco-friendly mode of transport.
So, despite being a small town, Thompsons, TN is well-connected, with easy access to the airport and a range of public transportation options for both local and regional travel. Whether you're flying out for a vacation, commuting to the city, or simply getting around town, you have plenty of options to choose from.
Weather
Winters in Thompsons are relatively mild, with temperatures typically ranging from the mid-30s to the low 50s (in Fahrenheit). Snowfall does occur but it's usually light and infrequent. However, the occasional dusting of snow adds a serene beauty to the town's landscapes.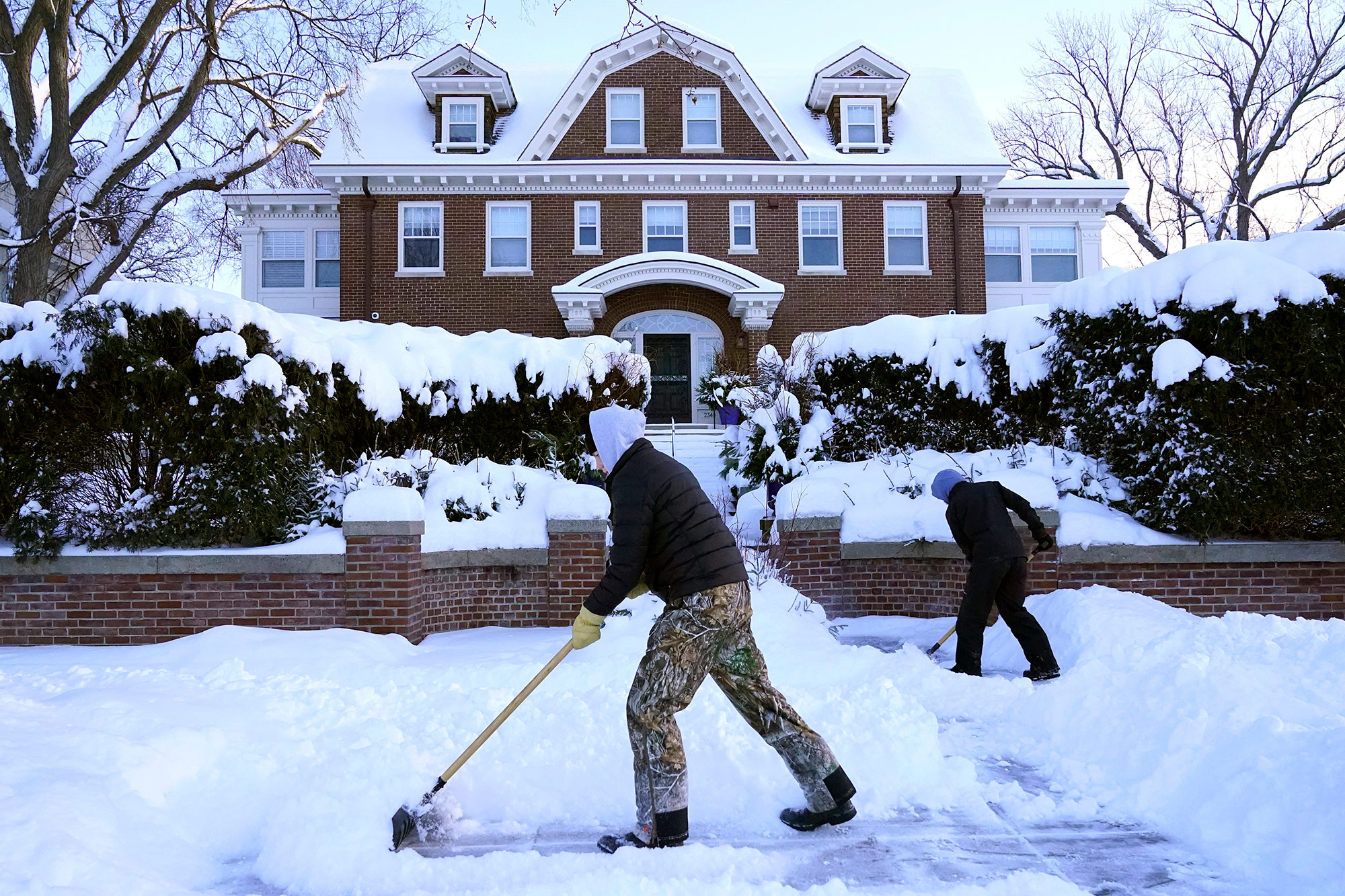 Spring arrives with blooming dogwoods and azaleas, painting the town with a splash of colors. Temperatures gradually warm up from the 60s to the 70s, making it a perfect time for outdoor activities. You'll also find the local farmers markets brimming with fresh produce during this time, making it a delight for food lovers.
Summers can be quite warm, with highs typically in the 80s and 90s. But fear not, the abundant greenery of Thompsons offers plenty of shade, and the local parks and recreational areas are ideal places to cool off. Summer evenings can be quite pleasant, perfect for strolls around town or backyard barbecues.
Autumn is possibly the most beautiful time of the year in Thompsons. The fall foliage is truly spectacular, with hues of gold, orange, and red adorning the landscapes. The temperature cools down, ranging from the 50s to the 70s, and the air has a crispness to it.
One thing to note about the weather in Thompsons is the occasional rain showers throughout the year. So, a handy umbrella or raincoat might be a good addition to your wardrobe.
Overall, the weather in Thompsons, TN is quite agreeable, with each season bringing its unique charm and beauty. Whether you enjoy the warmth of summer, the colors of spring and fall, or the cool tranquility of winter, Thompsons has a season for everyone.
Private and Public Schools
Thompsons, TN, takes pride in the quality of its education, both in its public and private school offerings.
When it comes to public education, Thompsons is part of the Williamson County School District, one of the top-rated school districts in the state of Tennessee. The district is lauded for its strong academics, experienced teaching staff, and a broad range of extracurricular activities. A few of the highly ranked public schools in the area include Heritage Elementary School, Independence High School, and Thompsons Station Elementary. Each of these schools offers a solid curriculum and an engaging learning environment, equipping students for their future educational and career endeavors.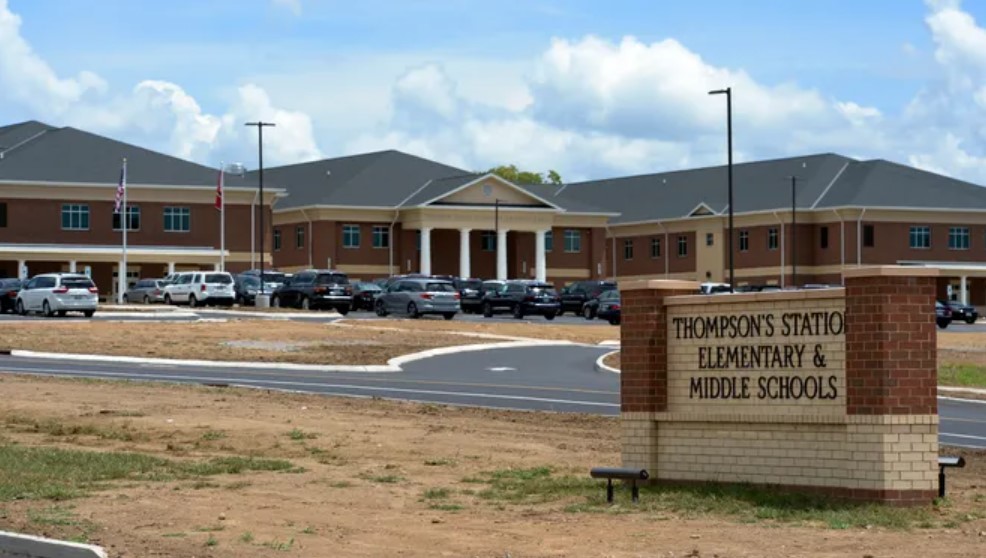 The district is also known for investing in state-of-the-art facilities and innovative education technology. This enhances the learning experience for students, and the strong emphasis on science, technology, engineering, and math (STEM) education prepares them well for the demands of the 21st-century workforce.
If you're more interested in private education, Thompsons doesn't disappoint. The area offers several respected private schools, catering to diverse learning styles and educational philosophies. A notable mention is Battle Ground Academy, an independent college preparatory school located in nearby Franklin. This school is known for its rigorous academic programs and high college acceptance rates. Another well-regarded institution is Montessori School of Franklin, offering an alternative education approach that fosters independence and a love of learning in students.
In addition, there are several parochial schools in and around Thompsons, offering faith-based education. This includes schools like Grace Christian Academy and New Hope Academy, which integrate strong academic curriculum with spiritual development.
In conclusion, Thompsons, TN offers a wide variety of educational options, ensuring that families have the choice to select the best fit for their children's needs and goals. Whether you're leaning towards public or private education, you can be confident that Thompsons provides quality education opportunities.
History
The town of Thompsons Station, originally Thompson's Station, has a rich history that dates back to the late 18th century. The town was named after Dr. Elijah Thompson, a prominent local figure who donated land for a railway station in 1855. With the introduction of the railway station, Thompsons saw an increase in economic activity, particularly in farming and agriculture, and the town began to grow.
Interestingly, the first post office was established in 1848, even before the railway station, and it was named after another local figure, John B Thompson. Over time, the name of the post office and the railway station were aligned, and the town became known as Thompsons Station.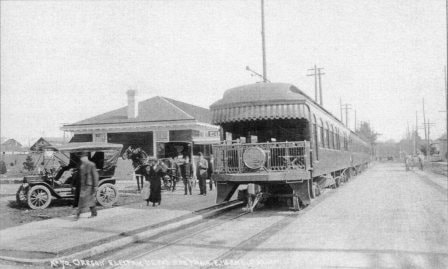 Much of the town's historical charm comes from its preserved 19th-century architecture. Many of the original buildings and homes have been carefully maintained, reflecting the styles of the late Victorian era and early 20th century. When you walk around Thompsons, you'll see Queen Anne style homes, Colonial Revivals, and even some well-preserved log cabins, providing a window into the town's past.
Thompsons is also known for the historic "Dilaura," a dwelling dating back to the 1830s that's listed on the National Register of Historic Places. The property is a treasure trove of local history and a testament to the region's heritage.
The town experienced a decline in the early 20th century when the importance of rail travel diminished. However, Thompsons experienced a revival in the late 20th century when people began to appreciate its historical charm and close-knit community. Today, Thompsons continues to maintain its rich heritage while also growing and developing as a sought-after residential location.
Overall, the history of Thompsons, TN is one of resilience, growth, and preservation. The town's historical roots are deeply intertwined with its present, making it a fascinating place to call home.