Chapmans Retreat, Spring Hill, TN Homes for Sale
Chapmans Retreat, Spring Hill, TN Property Listings
December 5, 2023
Rather speak with a local Chapmans Retreat, Spring Hill real estate agent on the phone instead? Give us a call at
(615) 257-8317
for a free consultation. We look forward to helping you find the perfect home!
Chapmans Retreat Homes
Nestled in the scenic town of Spring Hill, Tennessee, homes in Chapmans Retreat offer a blend of Southern charm and modern convenience. Architecturally, you'll find an attractive mix of traditional and contemporary styles. Most homes boast spacious, open floor plans, featuring anywhere from three to five bedrooms, which makes them well-suited for families of all sizes. The attention to detail is immediately evident, with many houses offering hardwood floors, granite countertops, and stainless steel appliances. For those who value outdoor space, the generous lots, well-manicured lawns, and beautiful landscaping often include features like private patios, decks, and even swimming pools in some cases.
The community vibe in Chapmans Retreat is undeniably inviting. It's a place where neighbors know each other and community engagement is the norm rather than the exception. Families will appreciate the highly-rated local schools, both public and private, which provide excellent educational opportunities in close proximity. Moreover, the homeowners association is active in organizing events, maintaining the communal areas, and ensuring a high standard of living for all residents.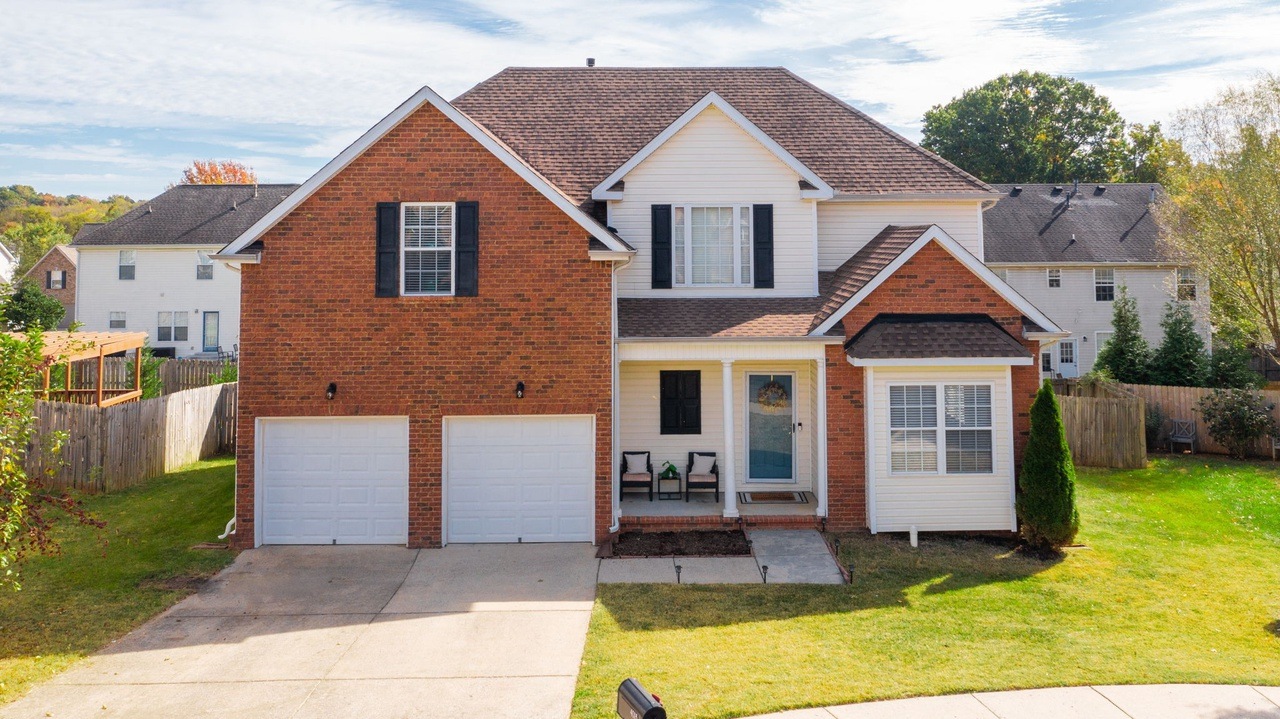 Chapmans Retreat doesn't skimp on amenities. Residents enjoy access to a community swimming pool, a well-equipped fitness center, and walking trails that meander through the beautifully landscaped grounds. These amenities not only provide convenient recreation but also foster a sense of community, as they become natural gathering spots for friends and families.
When it comes to location, Chapmans Retreat offers a perfect blend of small-town tranquility and big-city accessibility. The community is just a short drive from downtown Spring Hill, where you'll find a variety of dining, shopping, and entertainment options. For those who commute, the proximity to major highways and thoroughfares is a significant advantage, making it easier to access the broader Nashville metropolitan area. Yet despite its convenient location, the community itself feels like a peaceful retreat, far removed from the hustle and bustle of city life. The surrounding area is rich in natural beauty, from rolling hills to mature trees, offering residents plenty of opportunities for outdoor activities such as hiking, biking, and picnicking.
Safety is another feather in the cap for Chapmans Retreat. The low crime rate and the visible presence of community patrols provide a sense of security that is invaluable in today's world. Many residents even opt for evening strolls and kids often play outside until dusk, indicative of the safe and nurturing environment that this community has successfully cultivated. With this unique blend of architectural beauty, community spirit, and modern conveniences, Chapmans Retreat in Spring Hill, TN has a lot to offer those looking for a comfortable, safe, and engaging place to call home.
Similar Communities
If you find the appeal of Chapmans Retreat undeniable but are interested in exploring similar neighborhoods in the vicinity, you're in luck. Spring Hill and the surrounding areas offer several communities that share many of the same desirable characteristics. One such community is Autumn Ridge, which, like Chapmans Retreat, showcases homes with a blend of traditional and contemporary architectural elements. Here, you'll find generous square footage and luxurious amenities like hardwood floors, chef's kitchens, and walk-in closets. The neighborhood also takes great pride in its communal areas, which include walking trails, ponds, and even a clubhouse where residents can gather for special occasions.
Not too far from Autumn Ridge is the community of Wyngate Estates. Similar in price point, this neighborhood also features homes with spacious interiors, three to five-bedroom configurations, and premium finishes. Wyngate Estates goes the extra mile when it comes to outdoor living, with many homes offering sprawling backyards and intricate landscaping. The community vibe is welcoming, and the neighborhood is filled with families, young professionals, and retirees alike, creating a diverse but cohesive social tapestry.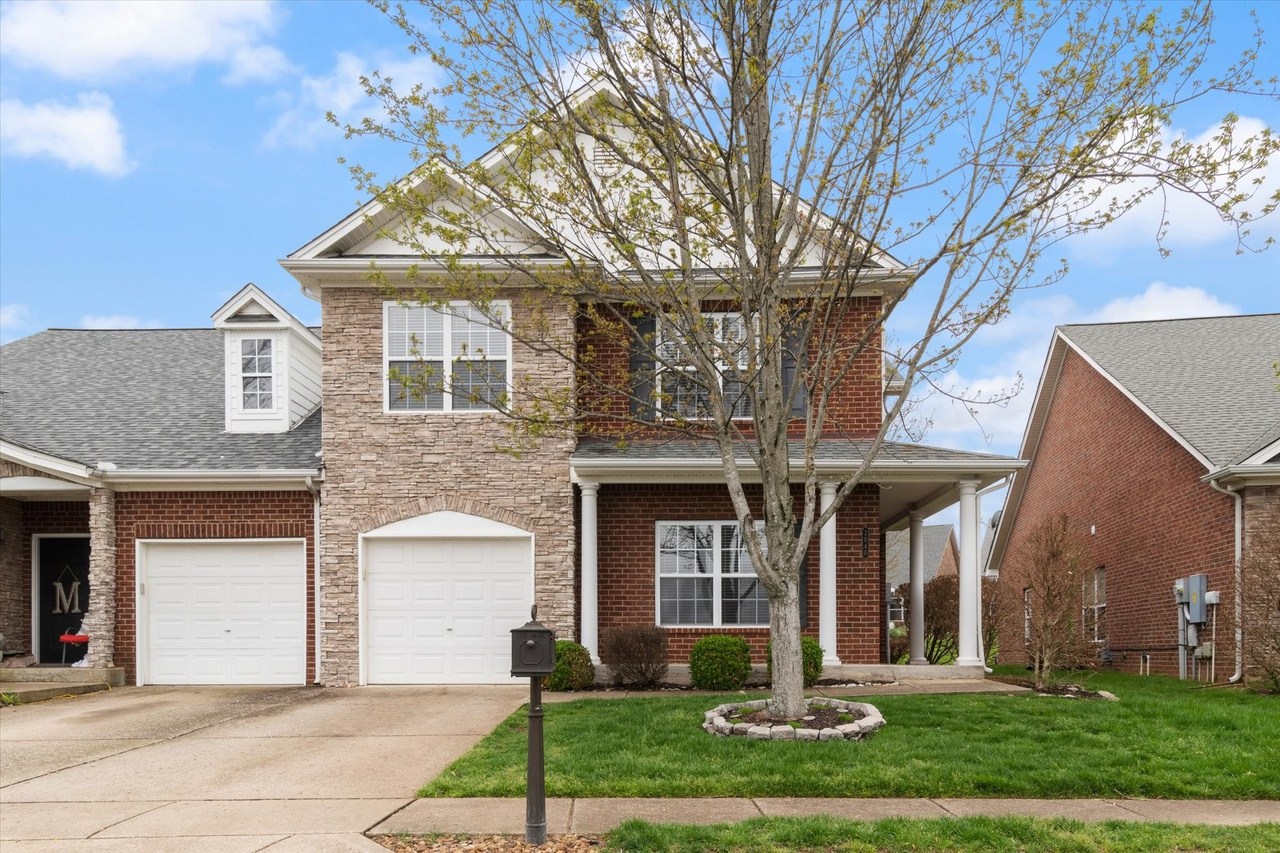 Another community worth mentioning is Campbell Station, offering homes with a similar price range and construction quality to Chapmans Retreat. The homes in Campbell Station often feature brick exteriors, which add a timeless elegance to the streetscape. The inside is just as impressive, with amenities like granite countertops, hardwood floors, and energy-efficient appliances. The neighborhood is designed with family in mind, with numerous parks, playgrounds, and open spaces where children can play and adults can relax. Just like Chapmans Retreat, it boasts a convenient location close to major thoroughfares, making commuting and access to nearby amenities a breeze.
For those who prioritize an active lifestyle, Benevento East may be a good fit. It has a similar price point and architectural style, and it adds its unique flavor by focusing on outdoor activities. This community is full of jogging paths, bike trails, and natural spaces. Many homes back onto preserved natural land, offering residents a view that can't be beaten. Fitness-minded families will find the amenities especially appealing, as there's no shortage of ways to engage in physical activity without even leaving the community.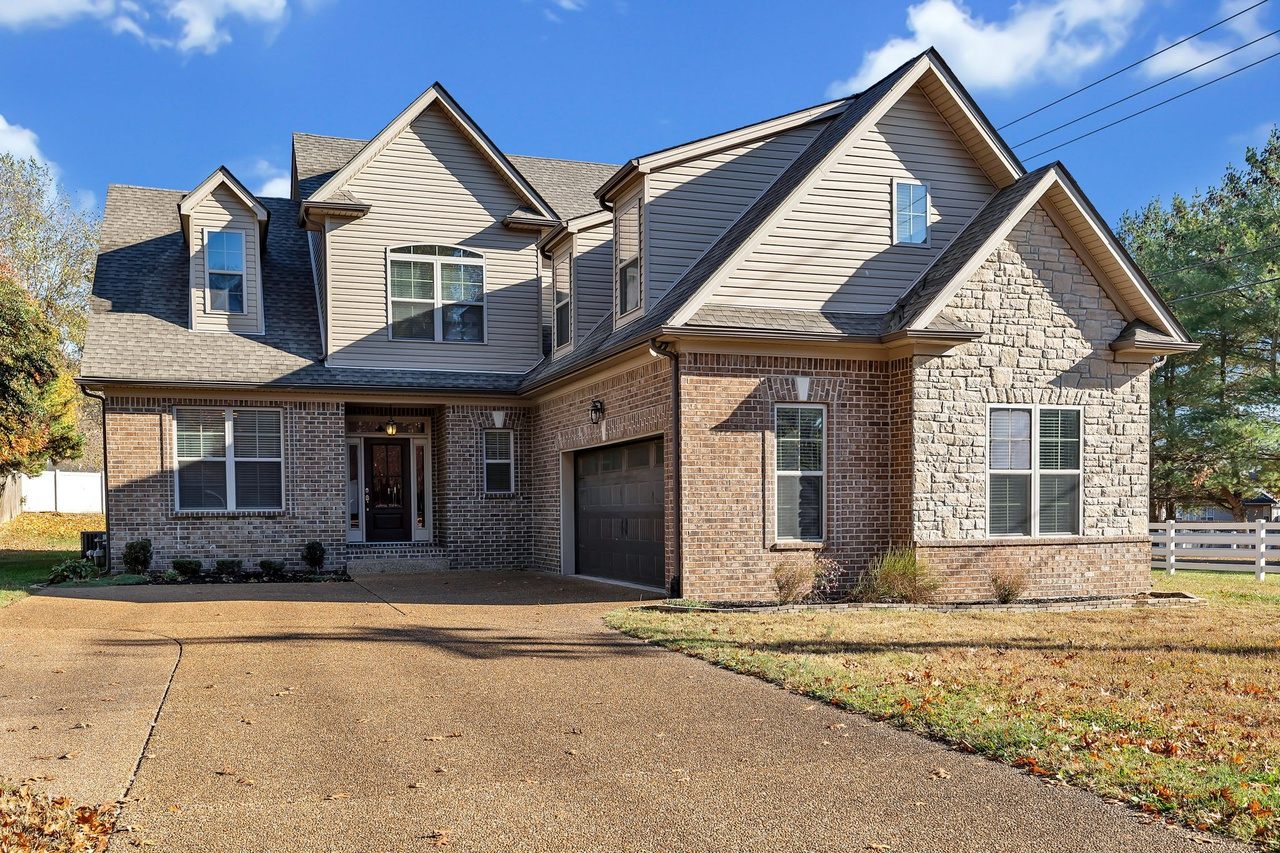 Finally, there's the Williamson County area's Cherry Grove, which is just a short drive from Spring Hill. This community has gained attention for its award-winning school district and well-built homes. Much like Chapmans Retreat, Cherry Grove offers a blend of small-town charm and modern amenities. The houses are elegantly designed, often featuring open floor plans and high-end finishes that make them comparable in both price and lifestyle to Chapmans Retreat.
These communities are worth considering if you're in the market for a home that combines beauty, convenience, and a welcoming community spirit. They offer a lifestyle that is both comfortable and engaging, much like what you'd find in Chapmans Retreat.
Food Scene
When it comes to dining options near Chapmans Retreat, residents certainly won't find themselves lacking in choices. One of the perks of living in Spring Hill is that the culinary scene is a delightful blend of local favorites and international cuisines. Just a short drive away, you can find Martin's Bar-B-Que Joint, a place that's practically a pilgrimage site for barbecue enthusiasts. They serve up classic Southern barbecue that's been slow-cooked to perfection. The atmosphere is casual and relaxed, making it a go-to spot for families looking to unwind over a hearty meal.
If you're in the mood for something a bit more refined, there's Vintage Steakhouse, an upscale establishment that specializes in high-quality steaks and seafood. The ambiance is one of elegance and sophistication, making it a popular choice for romantic dinners or special occasions. While the menu is upscale, the welcoming atmosphere ensures that it never feels pretentious, keeping in line with Spring Hill's overall friendly vibe.
For those who crave international flavors, there are plenty of options too. Fulin's Asian Cuisine offers a menu that's a fusion of Chinese and Japanese dishes. Sushi rolls and sashimi sit alongside staples like General Tso's Chicken and Mongolian Beef. It's the kind of place where everyone, from the adventurous eater to the picky one, can find something to enjoy. Another spot that brings international cuisine to Spring Hill is Tito's Mexican Restaurant, which serves authentic Mexican dishes like enchiladas, tacos, and a killer guacamole. It's casual and colorful, making it perfect for a laid-back dinner with friends or family.
But let's not forget about breakfast and brunch, which have their own special spots near Chapmans Retreat. Delta Bound, for instance, specializes in Southern comfort food and does a fantastic brunch spread on the weekends. It's a local favorite and always packed, so you know they're doing something right. From shrimp and grits to homemade biscuits, it's comfort food at its finest.
You also can't discuss dining in Spring Hill without mentioning the wealth of fast-food and casual dining chains for those nights when you're too busy to sit down for a meal. Whether it's a quick sandwich, a pizza, or a burger you're after, there are plenty of convenient options nearby. And for coffee aficionados, there are numerous cafes and coffee shops where you can grab a quick cup to go or settle in with a book for a more leisurely experience.
So, whether you're a foodie looking to explore different cuisines or someone who simply enjoys a good meal in a comfortable setting, the dining options near Chapmans Retreat offer a taste of the diverse and growing culinary landscape of Spring Hill.
Entertainment
For those who enjoy a night out at the movies, the AMC Classic Spring Hill 12 theater is just a quick drive away and offers all the latest blockbusters. It's a great way to unwind over the weekend or enjoy an impromptu movie night with family and friends. For the theatre enthusiasts, Spring Hill is also home to a couple of community theaters like the Springhouse Theatre Company. They put on everything from classic plays to modern productions, offering a taste of the arts close to home.
If you're a sports fan, you'll be pleased to know that the options are varied. For youth sports, the area is rich with soccer fields, baseball diamonds, and other facilities. The Williamson County Soccer Complex is one popular venue, hosting leagues and tournaments that attract local and visiting teams alike. It's a hub of activity over the weekends, and the sense of community spirit is palpable. Then you have the King's Creek Golf Club, a beautiful course designed by Arnold Palmer, providing a challenge for golfers of all levels. It's a fantastic place to spend a sunny afternoon, whether you're serious about your golf game or just looking for some leisurely fun.
And let's not forget that Nashville, the Music City itself, is just a short drive away. You can easily make the trip to catch a live music performance, a Predators hockey game, or even a Titans football game. The city is also home to legendary venues like the Grand Ole Opry and the Ryman Auditorium, making it an exciting day or night out for those interested in a musical experience that's a cut above the ordinary.
Closer to home, the Rippavilla Plantation hosts a variety of seasonal events, from corn mazes in the fall to haunted tours around Halloween, offering a slice of local history along with entertainment. Whether you're a resident or a visitor, the options for entertainment and sporting events near Chapmans Retreat make it easy to stay active and engaged without having to venture too far from the comfort of your home.
Health and Wellness
The area near Chapmans Retreat in Spring Hill, Tennessee, offers a delightful range of health and wellness options for residents and visitors keen on maintaining a healthy and balanced lifestyle. Within the serene landscapes of Spring Hill, one finds a harmonious blend of facilities dedicated to physical, mental, and spiritual well-being.
For fitness enthusiasts, various gyms and fitness centers are accessible, providing state-of-the-art equipment and personalized training programs. These establishments cater to individuals with diverse fitness goals and levels, from beginners to seasoned athletes. Yoga studios are also plentiful, providing a tranquil environment where practitioners can cultivate flexibility, strength, and inner peace through different yoga styles. For those who prefer engaging in physical activity outdoors, the many parks and trails in the vicinity offer ample opportunities for jogging, biking, and hiking amidst the soothing embrace of nature.
For nourishment that supports a vigorous lifestyle, numerous eateries specializing in healthy and organic cuisine are available. These establishments prioritize offering meals that are not only delicious but also nutritiously dense, made from locally sourced and organic ingredients when possible. Options for vegetarians, vegans, and those with specific dietary requirements are also available, ensuring that every individual can find something suited to their nutritional needs and preferences.
Moreover, residents have access to wellness centers and spas designed to promote relaxation and rejuvenation. These havens of tranquility offer a range of services, including massages, facials, and other skin treatments, all conducted in an atmosphere that encourages relaxation and healing. For individuals interested in alternative and holistic health, there are also establishments offering acupuncture, chiropractic care, and naturopathy, providing a holistic approach to health and well-being.
In addition, the community hosts events and workshops focusing on health and wellness. These gatherings serve as platforms where like-minded individuals can connect, learn, and share knowledge and experiences related to health, nutrition, fitness, and overall well-being. Through these events, residents can deepen their understanding of a healthy lifestyle and gain support from the local community dedicated to promoting health and wellness for all.
Outdoor Lifestyle
Nestled in the captivating area of Spring Hill, Tennessee, near Chapmans Retreat, residents and visitors alike can indulge in the enchanting embrace of nature through an array of parks and outdoor spaces. These verdant havens provide the perfect escape from the hustle and bustle, offering a tranquil setting where individuals can immerse themselves in the soothing atmosphere of the great outdoors.
Harvey Park is one notable spot in the community, drawing families, friends, and solo adventurers with its open spaces and welcoming ambiance. It's a fantastic location for a leisurely stroll, an invigorating jog, or a picnic under the sky's expansive canopy. Children can delight in the playground, while adults may find the walking trails to be the ideal space for reflection and exercise.
For those seeking a bit of adventure and exploration, the nearby Longview Recreation Center offers extensive outdoor facilities and green spaces. Here, the active individuals can engage in sports, as there are fields and courts available for public use. The trails beckoning the avid hiker or casual walker weave through scenic areas, providing picturesque views and the opportunity to observe local wildlife in their natural habitat.
A true jewel of the area is the King's Creek Golf Club, which, while known for its immaculate golf course, also boasts lush landscapes and breathtaking views. This space is not just for golf enthusiasts but also serves as a delightful backdrop for people desiring a serene environment to unwind and revel in the beauty of meticulously maintained greenery and tranquil ponds.
Moreover, the broader Spring Hill area offers an abundance of opportunities for outdoor lifestyle enthusiasts. Whether it's cycling down the meandering paths, participating in organized outdoor fitness classes, or simply finding a quiet spot to meditate and breathe in the fresh Tennessee air, there is something for everyone. With the seasons painting the scenery with a palette of varying colors, each visit to these parks and outdoor spaces near Chapmans Retreat unveils a new and mesmerizing facet of nature's timeless beauty.
Education
Public schools in the area are part of the Williamson County School District, which is highly regarded for its academic achievements and extracurricular offerings. For example, Chapman's Retreat Elementary School is conveniently located within the neighborhood itself, making morning drop-offs a breeze. And as students move up, they often attend Spring Station Middle School and Summit High School, both of which are known for their strong academic programs and sports teams.
For those interested in a more specialized education, the Williamson County area also has some top-notch private schools. Columbia Academy is one such institution, offering a Christian-based education and a wide range of extracurricular activities. Another is Battle Ground Academy, an independent college preparatory school that has been part of the community for over 130 years. These schools often offer smaller class sizes, specialized programs, and personalized attention, which can be particularly appealing for families looking for an alternative to public schooling.
In addition to traditional educational settings, the area also offers plenty of options for preschools and daycare facilities, making it easier for working parents to find a place that suits their needs. Places like The Goddard School and Primrose School come highly recommended and offer a balanced approach to early childhood education. They focus not just on academics but also on social and emotional development, laying a well-rounded foundation for kids before they enter the formal schooling system.
The availability of such diverse educational options near Chapmans Retreat allows parents to make choices that best fit their child's needs, whether that be a public school with strong community engagement or a private institution with specialized programs. Overall, it's clear that the community places a strong emphasis on education, making it a great place for families to grow and thrive.
Shopping and Retail
The area around Chapmans Retreat in Spring Hill offers a convenient and varied selection of retail options. The Crossings of Spring Hill is one of the go-to shopping centers in the area, and it's filled with a range of stores that cover pretty much all your basic needs. From big-box retailers like Target and Kohl's to specialty stores and smaller boutiques, it's a one-stop-shop for most people. You'll also find a range of restaurants there, so you can easily make a day of it—shopping, dining, and maybe even catching a movie.
If you're looking for more unique finds, there are several charming boutiques and specialty shops in Spring Hill and the surrounding areas. Places like Vintage 615 and The Faded Farmhouse offer an eclectic range of home decor, vintage items, and gifts. They're perfect spots to find something distinctive, whether you're shopping for yourself or looking for the perfect present. And let's not forget the Spring Hill Antique Mall, where you can spend hours hunting for treasures from the past. It's an experience that makes shopping feel more like an adventure.
For the more practical side of shopping, like groceries and home essentials, the area doesn't lack in options either. Major grocery chains like Kroger and Publix are easily accessible, and you'll also find a Walmart Supercenter for those times when you need to grab a bit of everything. These places offer the convenience of having everyday items just a short drive away from home, which is always a plus in a busy life.
If you're looking for a more upscale shopping experience, the city of Franklin is not too far away. The CoolSprings Galleria in Franklin is a shopping mecca, with more than 150 stores ranging from high-end brands to popular retailers. It's the kind of place where you can shop till you drop and still not see everything. So, whether you're a dedicated shopper or someone who just needs to run errands, the retail environment near Chapmans Retreat has something for everyone.
Business and Economy
In the vicinity of Chapmans Retreat in Spring Hill, Tennessee, a variety of businesses and industries flourish, serving as the backbone of the local economy while providing services and employment opportunities to residents. A notable presence in the area is the automotive industry, with General Motors operating a significant manufacturing plant in Spring Hill. This facility not only produces various automobile models but also contributes substantially to the employment and economic development in the region.
Additionally, the healthcare sector plays a pivotal role in supporting the local economy. Numerous medical facilities, clinics, and wellness centers are scattered around Spring Hill, offering a range of healthcare services to the community. These establishments not only cater to the health needs of residents but also provide stable employment for healthcare professionals and administrative staff.
Retail businesses also hold a crucial position in the area's economic tapestry. From large department stores to small, family-owned shops, these entities offer a broad spectrum of products, catering to the daily needs and lifestyles of the local population. Shopping centers and retail parks host a mix of national chains and independent stores, creating a vibrant shopping environment and generating sales tax revenue that supports public services.
The hospitality and food services industry further enriches the economic landscape near Chapmans Retreat. A multitude of restaurants, cafes, and eateries are nestled in Spring Hill, ranging from fast food to fine dining, and representing various global cuisines. Hotels and other accommodation options are available to serve tourists and travelers, and these establishments collectively enhance the area's appeal as a destination for both business and leisure.
Education and the public sector also play a significant role in the economy. With a number of schools and educational institutions in and around Spring Hill, these establishments not only educate the future workforce but also offer employment opportunities for teachers, administrators, and support staff, fostering a community that values learning and development. The city's public administration and services contribute to employment while facilitating the smooth functioning and enhancement of life in the community for all residents.
Hotels and Lodging
There's a nice selection of lodging options that range from familiar chain hotels to quaint bed and breakfasts. One of the more well-known hotels in the area is the Hampton Inn, which offers all the conveniences you'd expect, like free Wi-Fi, a fitness center, and a complimentary breakfast. It's a favorite among business travelers and families visiting the area, thanks to its comfortable rooms and dependable service.
If you're interested in something a bit more boutique, the Inn at Bigby Creek offers a more personalized experience. Located in a charming old house that's been converted into a B&B, this inn provides a cozy, home-like atmosphere. The rooms are individually decorated, and the service is very attentive, making it a lovely choice for romantic getaways or a relaxing weekend escape.
Of course, being in such a picturesque region, you'll also find some more rustic options like campgrounds and cabins, particularly if you're willing to venture a little further out. These can offer a wonderful retreat into nature, giving visitors a chance to disconnect and enjoy the beautiful Tennessee countryside. And let's not forget the Airbnb listings, where you can find everything from a room in a shared home to an entire property all to yourself. It's an option that's gained popularity for offering unique stays that let you live like a local, often at a more affordable price point.
Whether you're coming for a short visit or have family and friends looking for a place to stay, there are plenty of lodging options around Chapmans Retreat to suit a variety of tastes and budgets. From the no-frills convenience of chain hotels to the intimate setting of a bed and breakfast, the area offers a little something for everyone.
Travel and Transportation
For residents or visitors near Chapmans Retreat in Spring Hill, Tennessee, the Nashville International Airport is the closest and most convenient airport option. Positioned approximately 45 miles north of Spring Hill, it provides a broad spectrum of services, including numerous domestic and international flights, thereby connecting the region to destinations across the globe. This bustling hub is accessible via a straightforward drive along the I-65 N, making it a convenient option for travelers, whether they are embarking on business trips, vacations, or welcoming guests from afar.
When it comes to public transportation options in the vicinity of Chapmans Retreat, there are limited but practical choices available. The region is primarily car-dependent, and many residents and visitors rely on personal vehicles to navigate through the area. However, for those who prefer or require public transit, there are options provided by the South Central Transit, which offers reliable and affordable bus services connecting Spring Hill to nearby cities and towns. These services are particularly beneficial for commuters and individuals who wish to travel without the hassle of driving and parking, offering a more environmentally friendly and stress-free alternative.
For shorter, on-demand trips, ridesharing services like Uber and Lyft operate in the area. These services offer convenient and timely transportation, with the ease of booking through a smartphone app. Whether one is planning a night out, needs a ride to work, or is looking for a hassle-free way to explore the region, these ridesharing options provide flexibility and ease, catering to the diverse and dynamic needs of the Spring Hill community. This array of transportation options, combined with the proximity of the Nashville International Airport, ensures that residents and visitors near Chapmans Retreat have access to a variety of transit services to suit their travel needs and preferences.