Chapmans Crossing, Spring Hill, TN Homes for Sale
Chapmans Crossing, Spring Hill, TN Property Listings
December 5, 2023
Rather speak with a local Chapmans Crossing, Spring Hill real estate agent on the phone instead? Give us a call at
(615) 257-8317
for a free consultation. We look forward to helping you find the perfect home!
Chapmans Crossing Homes
Chapmans Crossing, located in the picturesque town of Spring Hill, Tennessee, is a distinctive residential area boasting homes that embody a harmonious blend of style, comfort, and functionality. The homes in this tranquil neighborhood primarily feature traditional and craftsman architectural styles, providing a timeless aesthetic appeal. With spacious interiors, these residences typically offer between three to five bedrooms, making them ideal for families of various sizes. Large windows are a common feature, inviting abundant natural light into the homes, which highlights the quality materials and fine craftsmanship evident in the interior finishes.
Notably, the kitchens in the homes of Chapmans Crossing are designed to cater to both the casual cook and the culinary enthusiast. These spaces are outfitted with modern appliances, elegant countertops, and ample storage, creating an environment that is as practical as it is visually engaging. The open-concept layouts prevalent in many homes facilitate a seamless flow from the kitchen to the living areas, fostering a sense of connection and openness within the household.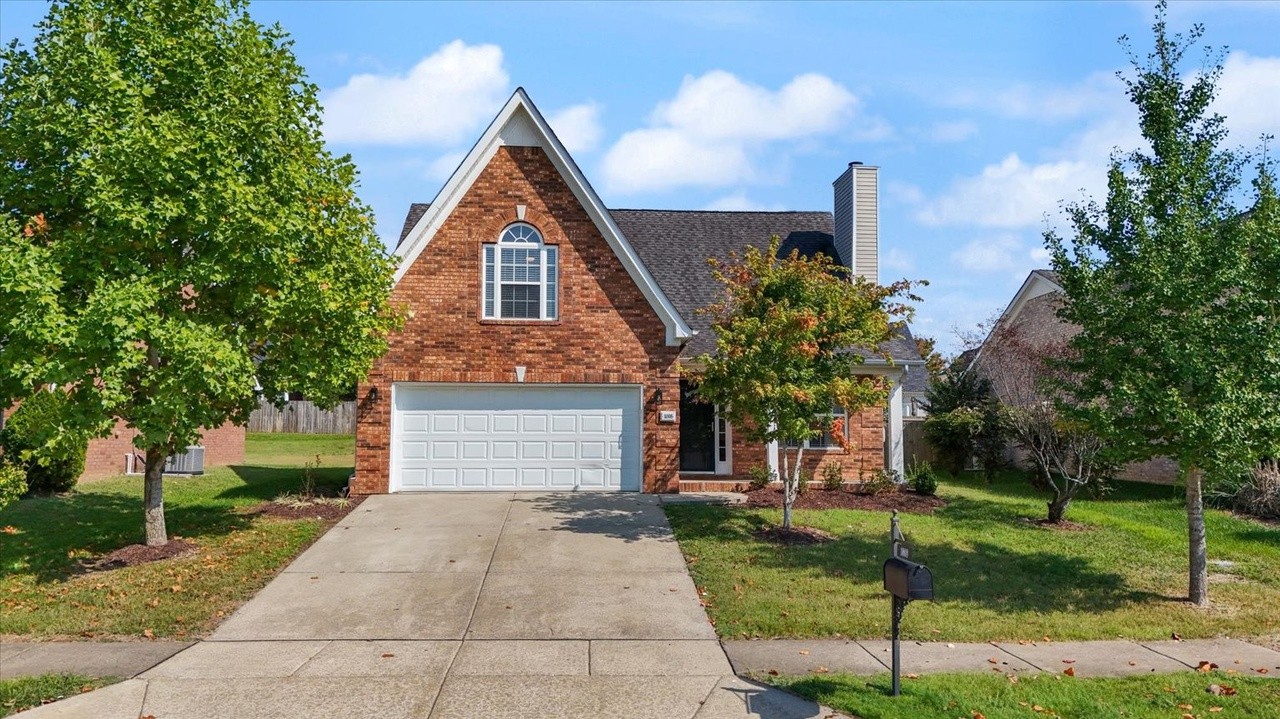 Chapmans Crossing's appeal extends beyond its beautiful homes, enveloping a welcoming and tight-knit community spirit. The residents enjoy access to a variety of amenities designed to promote an active and engaged lifestyle.
Well-maintained parks and green spaces are scattered throughout the neighborhood, providing peaceful retreats for relaxation and recreation. The community also actively organizes events and activities, offering opportunities for neighbors to come together and forge lasting friendships.
Moreover, the location of Chapmans Crossing in Spring Hill is particularly advantageous for residents. Nestled in a region known for its rolling hills and scenic landscapes, the town itself offers a delightful mix of small-town charm and modern conveniences. Residents have easy access to an array of shopping centers, dining establishments, and cultural venues that contribute to a vibrant and enjoyable living experience. Furthermore, the area's reputable schools are conveniently situated near the community, making it a favorable location for families with school-aged children.
The infrastructure supporting Chapmans Crossing is robust, with well-paved roads and efficient public services that ensure the neighborhood remains safe and accessible. The proximity to major highways also facilitates relatively hassle-free commutes for those working in nearby cities, allowing residents to enjoy the best of suburban living without being too far removed from the dynamic pace of urban life. This balance of serene residential living with accessibility to urban conveniences makes Chapmans Crossing a desirable place to call home.
Similar Communities
Wades Grove is another enchanting neighborhood in close proximity to Chapmans Crossing in Spring Hill, presenting homes that are strikingly similar in price point and construction style. Like Chapmans Crossing, homes in Wades Grove display traditional and craftsman architectural influences that exude timeless elegance. The houses, primarily built with bricks, are renowned for their durability and low maintenance. With three to five bedrooms on average, these homes are spacious, catering effectively to the needs of growing families, while their meticulously designed interiors offer comfort and aesthetic pleasure to the residents.
Burtonwood is another neighborhood that parallels the characteristics of Chapmans Crossing, providing homes that are not only similar in pricing but also reflective of a lifestyle that values community, tranquility, and convenience. Homes in Burtonwood are well-crafted with attention to detail, featuring open floor plans, modern kitchens, and expansive master suites. The neighborhood ambiance is tranquil and family-friendly, with quiet streets and well-kept lawns contributing to its overall allure. Residents in Burtonwood enjoy access to several parks and recreational areas, fostering an active and healthy lifestyle.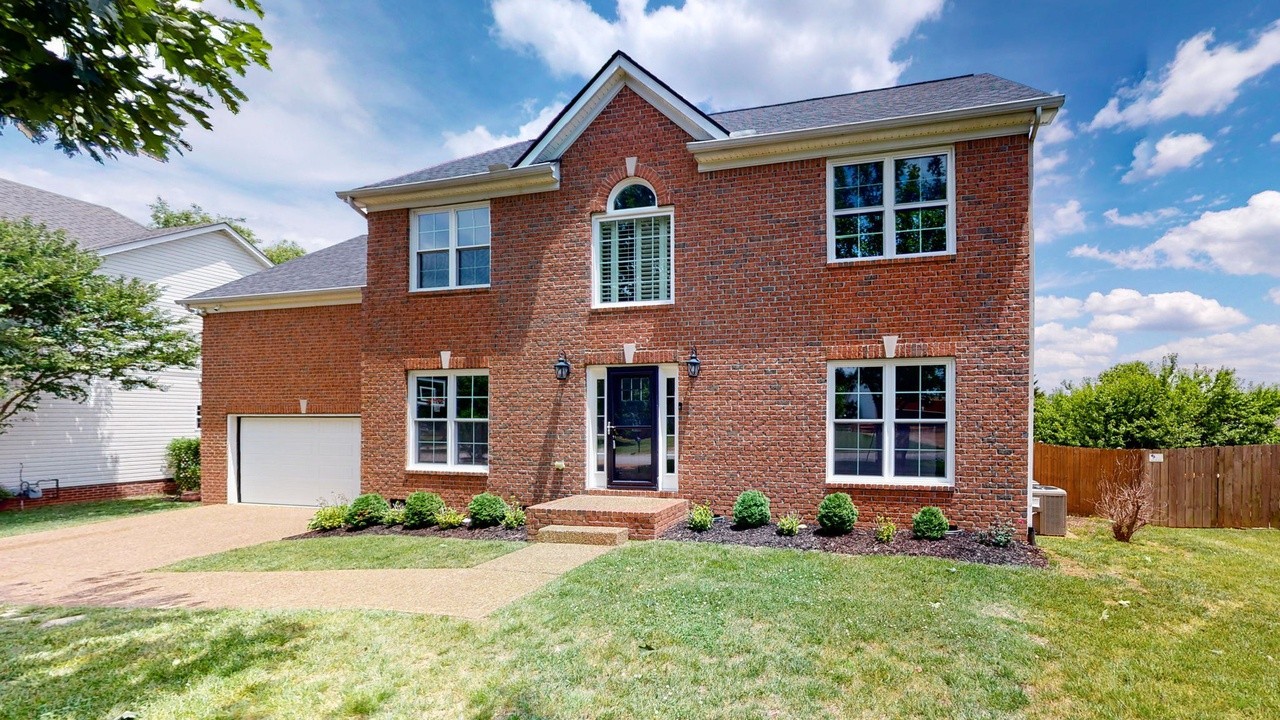 Autumn Ridge is yet another neighborhood that shares similarities with Chapmans Crossing. This delightful community boasts homes that are comparable in price and design, with the traditional and craftsman styles predominantly featured. Each home in Autumn Ridge is distinctively designed with an emphasis on luxury and functionality, incorporating features like hardwood floors, granite countertops, and stainless steel appliances. Beyond the stunning homes, Autumn Ridge offers a sense of close-knit community where neighbors know each other, and children play together in the safe and inviting common areas.
Within the realms of these neighborhoods, residents experience a lifestyle that is at once comfortable, active, and connected. The schools serving these communities are highly rated, providing excellent educational opportunities for children. Moreover, with shopping centers, restaurants, and cultural venues only a short drive away, families have plenty of options for entertainment and leisure. Accessibility is also a noteworthy feature, with major highways and roads nearby, making commuting to work or planning a trip to the city straightforward and convenient. Each of these communities, while maintaining their unique charms, offer a lifestyle and home style remarkably similar to those found in Chapmans Crossing.
Food Scene
The area surrounding Chapmans Crossing in Spring Hill, Tennessee, is quite the delight for food enthusiasts, offering a variety of dining options that cater to different tastes and preferences. Whether residents crave traditional American fare, exotic international cuisine, or simply want to enjoy a relaxed evening with pizza and beer, there's something for everyone in this vibrant community.
For those in the mood for some hearty American classics, there are several restaurants that offer a menu brimming with succulent steaks, burgers, and various comfort foods. These establishments not only pride themselves on using high-quality ingredients but also create a cozy atmosphere where families, friends, and couples can enjoy a pleasant dining experience. The service is generally friendly and attentive, adding to the overall welcoming environment.
In addition to American cuisine, the vicinity of Chapmans Crossing boasts a rich tapestry of international flavors. For example, those with a penchant for Mexican food would be thrilled to find establishments serving authentic dishes, from tantalizing tacos to exquisite enchiladas, all bursting with flavors and prepared using traditional recipes. Fans of Asian cuisine won't be left out either, with several spots offering delightful sushi, savory noodle dishes, and other Asian specialties that promise to take your taste buds on an exciting journey.
Italian cuisine is also well-represented in the area, with some restaurants specializing in providing a truly Italian dining experience. These places typically offer an extensive menu with a variety of pastas, pizzas, and seafood dishes, each prepared with a unique twist. The ambiance in these Italian restaurants is often romantic and cozy, making them perfect spots for date nights or special celebrations.
For those who prefer a more casual and quick dining experience, Spring Hill has a range of cafes and bistros that offer light meals, sandwiches, salads, and an assortment of beverages. These establishments are ideal for grabbing a quick bite during lunch breaks or enjoying a laid-back brunch during weekends. Furthermore, there are also several pizzerias and fast-food chains conveniently located for residents who are looking for a quick and familiar meal option.
With this diverse selection, dining out near Chapmans Crossing can be a different culinary adventure every time, providing an array of options that are sure to satisfy the palates of all residents, irrespective of their dietary preferences or cravings. The broad range of restaurants and eateries ensures that everyone can find something they love, making dining out in the area a delightful experience to look forward to.
Entertainment
For residents of Chapmans Crossing in Spring Hill, there's a delightful variety of entertainment and sporting events nearby to keep life lively and engaging. If you're a fan of live performances, several venues close to the area host a range of events, including concerts, live theater productions, and comedy shows. Local theaters offer a stage to both budding and established artists, providing a delightful mix of amateur and professional performances. These spaces often have a vibrant and intimate atmosphere, providing an ideal setting for enjoying a night out with family and friends.
For the sports enthusiasts, the vicinity boasts facilities that host local sports tournaments and events, from little league baseball games to high school football matches. These events draw in the community, fostering a spirit of camaraderie and support for local teams. Participating or simply cheering from the stands, residents find themselves immersed in the exciting atmosphere of these sporting events.
In addition to organized sports, there are also several golf courses and parks in and around Spring Hill. Golf aficionados can spend their weekends at beautifully maintained courses, enjoying the game while soaking in the scenic views that these spaces offer. The parks in the area provide not just playgrounds for children but also organize various community events and festivals throughout the year. From food festivals to craft fairs, these events offer a fantastic opportunity for community members to come together and celebrate the vibrant culture and lifestyle of Spring Hill.
For those who prefer their entertainment on the screen, the local cinemas offer the latest blockbuster movies and classic films. With comfortable seating and top-notch audiovisual equipment, movie nights are always an enjoyable experience. These cinemas often host special screenings and film festivals as well, catering to the varied tastes of the audience in the community.
The entertainment and sporting events near Chapmans Crossing provide something for everyone, with a calendar full of events to cater to various interests and hobbies. Whether you're interested in arts, sports, or simply looking to have a good time, the area surrounding Chapmans Crossing offers a plethora of options for residents to choose from.
Health and Wellness
For starters, there are multiple fitness centers and gyms in the area, each equipped with state-of-the-art exercise machines and fitness equipment. These facilities often offer group classes ranging from yoga and Pilates to high-intensity interval training and spinning, providing options for individuals at all fitness levels. Personal trainers are also typically available for those seeking guided, personalized workout plans.
For outdoor enthusiasts, the surrounding area is dotted with parks and recreational spaces. These provide an ideal setting for jogging, biking, or simply taking a refreshing walk amidst nature. With well-maintained trails and open spaces, residents can enjoy the fresh air while engaging in physical activity. These parks also serve as venues for various outdoor fitness classes and wellness events, promoting community-wide health initiatives and fostering a sense of camaraderie among health-conscious neighbors.
In addition, there are wellness spas and massage therapy centers close by for those looking to unwind and rejuvenate. These establishments offer a range of services including massages, facials, and other holistic treatments designed to relieve stress and promote relaxation. With skilled practitioners and serene environments, these wellness centers provide a refuge for residents seeking a respite from their busy lives.
For individuals keen on maintaining a nutritious diet, several grocery stores and farmers markets in the area offer a variety of fresh, organic produce and health foods. These markets often feature locally sourced fruits, vegetables, and artisanal products, supporting not only the health of the residents but also the local economy. Furthermore, many cafes and restaurants in the vicinity also provide healthy dining options, including vegetarian, vegan, and gluten-free dishes, catering to various dietary preferences and needs.
Healthcare facilities near Chapmans Crossing are also noteworthy, with a number of clinics, dental practices, and wellness centers providing comprehensive healthcare services. These facilities have qualified and experienced medical professionals dedicated to ensuring the health and well-being of the community. From routine check-ups and preventive care to specialized medical services, residents have access to quality healthcare close to home.
With these diverse health and wellness options readily accessible, residents of Chapmans Crossing can easily adopt and maintain a healthy, balanced lifestyle, supported by the community and facilities available in the Spring Hill area.
Outdoor Lifestyle
These parks boast of wide, open areas sprinkled with shady trees, well-paved walking and biking trails, and playgrounds for children, creating a perfect setting for family picnics, leisurely walks, or vigorous runs.
One of the popular spaces is Harvey Park, a delightful destination for families and individuals alike. This space offers sports fields, where locals often engage in soccer, baseball, and other recreational sports. Play areas are designed with children in mind, ensuring a safe and fun environment for the younger residents to play and socialize. The walking trails within the park provide a serene pathway for those looking to enjoy a peaceful stroll amidst the soothing greenery.
Then there's the Port Royal Park, known for its state-of-the-art facilities and beautifully landscaped areas. It serves as a host for various community events and activities, encouraging residents to participate and immerse themselves in the local culture and lifestyle. The park is equipped with tennis courts, basketball courts, and skate parks catering to enthusiasts of all ages, providing a wide array of options for physical activity and recreation.
Spring Hill also encourages an active lifestyle through its multiple golf courses available for those who enjoy spending their weekends hitting the links. These courses offer spectacular views of the Tennessee landscape, with well-maintained greens and fairways that promise a satisfying game for golfers at any skill level.
Additionally, with the Rippavilla Plantation located nearby, residents have access to not only historical tours but also to the extensive grounds surrounding the plantation, which are ideal for exploring and enjoying the outdoors. The plantation often hosts various outdoor events, including fairs and markets, further serving as a significant locale for community gathering and engagement.
For those seeking a more adventure-filled experience, there are hiking and biking trails in the vicinity that provide more challenging terrain for the avid adventurer. These trails wind through scenic landscapes, offering breathtaking views and the opportunity to observe local wildlife in their natural habitat. Whether you're a seasoned hiker or a casual walker, these trails offer something for everyone, with paths of varying lengths and difficulties to suit different fitness levels.
With such an array of outdoor options available, the Chapmans Crossing area truly supports and enhances the lifestyle of those who cherish nature and outdoor activities, providing myriad ways for residents to stay active, healthy, and connected with their beautiful surroundings and community.
Education
The public schools serving the Chapmans Crossing area are part of the Maury County Public Schools and Williamson County Schools, both of which are well-regarded for their commitment to providing quality education. These schools offer a comprehensive curriculum, designed to cater to the diverse learning needs of students. With a staff of dedicated and experienced teachers, students are encouraged to explore their potential, engage in meaningful learning experiences, and develop critical thinking and problem-solving skills. In addition, these public schools offer a variety of extracurricular activities ranging from sports and arts to clubs and organizations, facilitating the all-around development of students.
For families considering private education, there are also several esteemed private schools in the vicinity of Chapmans Crossing. These institutions often provide smaller class sizes, allowing for more individualized attention and tailored learning experiences for each student. The private schools in the area are known for their rigorous academic programs, nurturing learning environments, and a wide array of extracurricular offerings. These schools often emphasize values-based education, fostering not only intellectual growth but also moral and ethical development in students.
The area also hosts several preschools and childcare centers, providing options for families with younger children. These centers offer early childhood education programs designed to prepare little ones for their future academic journey, focusing on developing basic literacy, numeracy, and social skills in a supportive and engaging setting.
With a multitude of educational options available, families residing in Chapmans Crossing can select the institution that best aligns with their educational philosophy and their children's unique learning needs, assured that each school in the vicinity is dedicated to nurturing the next generation of learners and leaders. Whether opting for public or private schooling, parents can be confident in the quality of education available, providing a strong foundation for their children's future success.
Shopping and Retail
The area's retail landscape is a mix of charming local boutiques, well-stocked department stores, and convenient shopping centers, providing a comprehensive shopping experience for locals.
For those who appreciate the uniqueness of small businesses, Spring Hill hosts a number of independent shops and boutiques offering a wide array of products from fashionable clothing and accessories to handmade crafts and art pieces. These local establishments often provide a personalized shopping experience, with store owners who are passionate about their wares and attentive to the needs of their customers.
If you're looking for more extensive shopping, the town offers several larger retail centers and department stores where residents can find well-known brands and a vast selection of goods. Whether you're on the hunt for the latest fashion trends, seeking home improvement supplies, or in need of new electronics, these stores provide a one-stop solution for various shopping requirements.
For daily necessities, there are numerous grocery stores and supermarkets within easy reach of Chapmans Crossing. These stores provide a range of products from fresh produce and pantry staples to organic and international food items, catering to the diverse culinary preferences of the community. Many of these stores also offer online shopping and delivery services, adding convenience to the daily lives of residents.
Moreover, Spring Hill is home to several specialty stores. Whether you're a book lover looking for the next great read, a fitness enthusiast in need of new gear, or a parent seeking educational toys for your children, there's a specialty store that meets your specific shopping needs. These stores often carry a carefully curated selection of products and are staffed by knowledgeable and friendly professionals who are ready to assist.
With this delightful blend of small businesses and larger retail establishments, the shopping options near Chapmans Crossing offer something for everyone, making shopping not just a necessity but also a pleasurable experience for the residents of this vibrant community.
Business and Economy
Spring Hill has a history of automotive manufacturing, with major plants in the vicinity that not only produce vehicles but also provide employment opportunities for residents. These facilities have helped spur the growth of ancillary businesses, including suppliers and service providers, creating an ecosystem that supports and sustains the larger industry.
Retail is another significant sector contributing to the economic vibrancy of Spring Hill. The area boasts a wide range of shopping centers, department stores, boutiques, and specialty shops, meeting the varied needs of locals and visitors alike. This retail environment not only offers diverse products and services but also generates jobs and stimulates economic activity in the town. Small businesses, in particular, play a crucial role, adding character to the community while meeting niche demands and fostering a spirit of entrepreneurship.
Healthcare services are also integral to the local economy. With various medical facilities, clinics, and wellness centers distributed throughout the area, the healthcare sector not only ensures the well-being of residents but also provides stable employment opportunities for healthcare professionals and administrative staff. These institutions offer a range of services from primary care and dental services to specialized medical treatments, making essential healthcare accessible to the community.
Moreover, the education sector, with a mix of public and private schools as well as childcare centers, is another pivotal component of Spring Hill's economy. These educational institutions not only focus on nurturing the intellectual growth of students but also employ teaching and non-teaching staff, contributing to the area's employment rate.
In addition, the hospitality and food service industry is thriving in Spring Hill, with an array of restaurants, cafes, and hotels serving the community. These establishments offer a variety of dining and lodging options for both residents and visitors, supporting tourism and local events that take place throughout the year.
These primary businesses and industries create a balanced and resilient economic foundation for the area around Chapmans Crossing, fostering a community where businesses can thrive and residents can enjoy a high quality of life with ample employment and service opportunities at their doorstep.
Hotels and Lodging
Travelers and guests visiting the area near Chapmans Crossing in Spring Hill have a pleasant array of accommodations to choose from, ranging from hotels and lodges to cozy bed and breakfast establishments. These lodging options are designed to suit various preferences and budgets, providing a comfortable stay for all visitors.
For those who prefer the convenience and familiarity of hotels, there are several reputable chains in the vicinity. These hotels offer a host of amenities, including Wi-Fi, business centers, and fitness facilities, catering to both leisure and business travelers. Rooms are typically equipped with comfortable beds, modern bathrooms, and sometimes even kitchenettes for extended stays. Friendly staff, clean facilities, and easy access to the major attractions and business centers in Spring Hill make these hotels popular choices among travelers.
Alternatively, for guests seeking a more intimate and personalized experience, the area boasts charming bed and breakfast establishments. These facilities provide a unique and homely atmosphere, often located in beautifully restored historic homes or picturesque settings. Bed and breakfast options in Spring Hill offer guests the chance to enjoy a tranquil retreat with delightful rooms, attentive service, and, of course, delicious homemade breakfasts. Staying in a bed and breakfast allows visitors to immerse themselves in the local culture and history while enjoying the comforts of home.
For travelers who need extended stay options, there are lodgings available that offer more spacious accommodations with additional living spaces and kitchen facilities. These establishments are perfect for families or business travelers who plan to stay in the area for a more extended period and require the conveniences of home.
Regardless of the type of accommodation chosen, guests in the Chapmans Crossing area can expect warm hospitality and convenient access to the myriad of attractions, dining options, and shopping destinations that Spring Hill has to offer. With a range of options at their disposal, visitors can select lodgings that not only meet their needs but also provide a comfortable base from which to explore and enjoy the vibrant community and scenic beauty of Spring Hill.
Travel and Transportation
For residents and visitors near Chapmans Crossing in Spring Hill, Tennessee, accessibility is made straightforward with the proximity to Nashville International Airport and a range of local public transportation options. Nashville International Airport, situated about an hour's drive away, provides a convenient gateway for both domestic and international travel. This bustling hub supports a multitude of airlines that offer flights to a wide array of destinations, efficiently connecting Spring Hill to the rest of the country and the world. With modern amenities, various dining and shopping outlets, and rental car services, the airport facilitates a smooth and pleasant travel experience.
As for local transit within Spring Hill and its surrounding areas, residents and visitors have access to several public transportation options designed to simplify commuting and travel within the region. Public buses run through the main arteries of the town, offering an economical and environmentally friendly mode of transport. These services are particularly useful for daily commuting, providing reliable and scheduled services to key destinations, including shopping centers, business districts, and medical facilities.
Furthermore, the availability of ride-sharing services like Uber and Lyft adds another layer of convenience for those who prefer not to drive. These services provide door-to-door transportation at the tap of a button, making it easier for residents and visitors alike to navigate the area without the need for personal vehicles. Whether you're planning a night out, need a ride to work, or simply want to explore the town, these ride-sharing options offer a flexible and straightforward solution.
Additionally, for those who enjoy a more active lifestyle or are looking for alternative transportation options, Spring Hill is increasingly becoming more bicycle-friendly with the development of bike lanes and trails. These pathways not only facilitate safe cycling but also encourage a healthy and active lifestyle among residents while contributing to the reduction of traffic congestion and carbon emissions.
With these transportation options at their disposal, individuals in the Chapmans Crossing area can efficiently plan their local and long-distance travel, making the community not only a delightful place to reside but also an accessible one for both everyday and adventurous journeys.