Buckner Crossing, Spring Hill, TN Homes for Sale
Buckner Crossing, Spring Hill, TN Property Listings
December 1, 2023
Rather speak with a local Buckner Crossing, Spring Hill real estate agent on the phone instead? Give us a call at
(615) 257-8317
for a free consultation. We look forward to helping you find the perfect home!
Buckner Crossing Homes
Buckner Crossing in Spring Hill, Tennessee is an exemplar of southern suburban charm, encapsulating a unique blend of modern amenities and timeless designs. One of the most distinctive characteristics of homes in this neighborhood is their spaciousness and attention to detail. These residences commonly showcase floor plans that range from 2,500 to over 4,000 square feet, with three to five bedrooms, and often include two to three bathrooms. These large, airy spaces, in tandem with vaulted ceilings, large windows, and open concept designs, provide a sense of expansiveness and comfort. High-quality finishes, such as hardwood floors, granite countertops, stainless steel appliances, and custom cabinetry, are standard features that accentuate the luxurious feel of these homes.
Beyond the houses themselves, the community of Buckner Crossing is built with an emphasis on lifestyle and leisure. The neighborhood has a variety of amenities that cater to residents of all ages. Families can take advantage of the community swimming pool during warm summer months, or visit the well-equipped playground with their children. Fitness enthusiasts will appreciate the walking trails that weave through the community, while those seeking relaxation can enjoy the beautifully landscaped common areas, perfect for picnics or tranquil walks.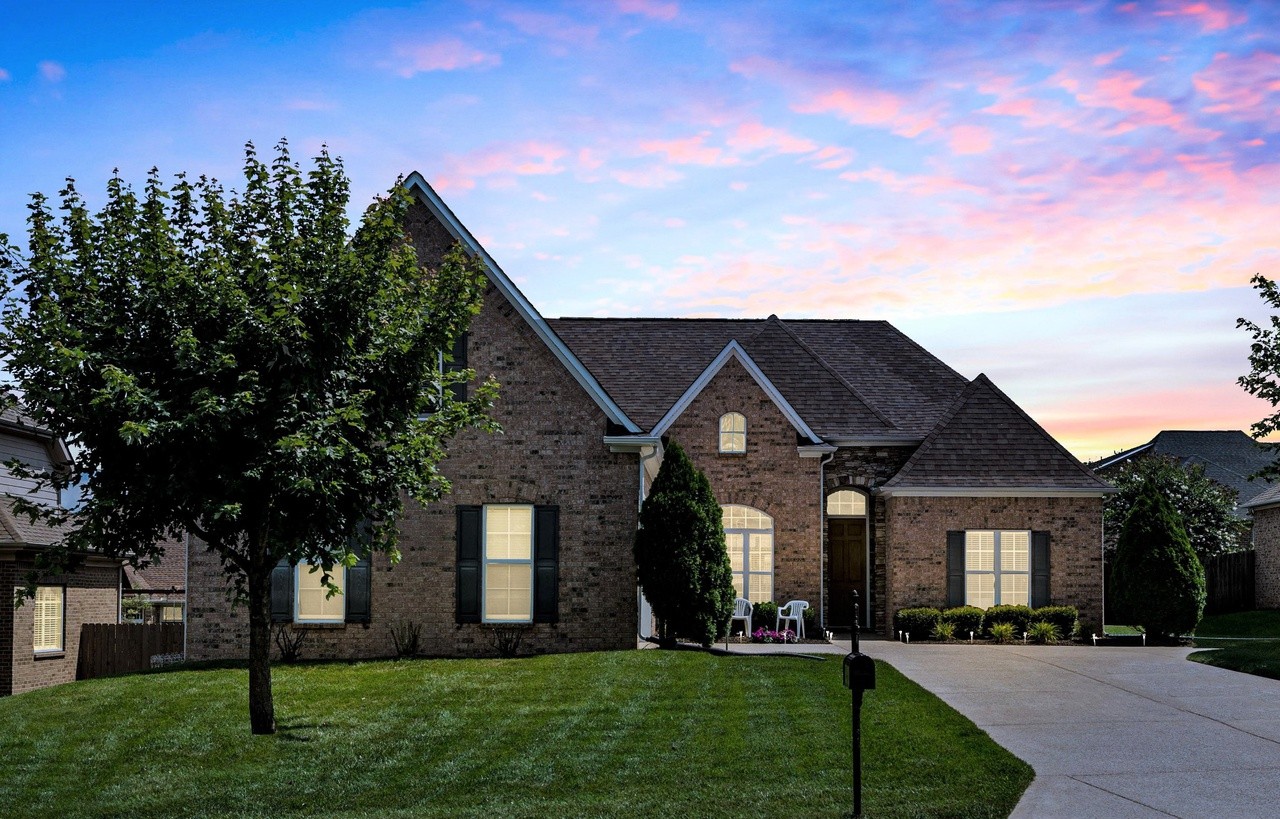 The Buckner Crossing community is not just about its homes and amenities, but also its prime location in Spring Hill. The town of Spring Hill itself is a rapidly growing area that offers a blend of tranquility and convenience. Proximity to several major highways makes commuting to nearby cities, such as Nashville and Franklin, an easy task. At the same time, Spring Hill has its own array of shopping centers, restaurants, and entertainment venues, minimizing the need for long-distance travel. The local school district is highly rated, offering excellent educational opportunities to children in the neighborhood.
Lastly, the sense of community in Buckner Crossing is another distinguishing characteristic. Residents often describe the neighborhood as friendly and safe, with regular community events fostering a sense of belonging and connection amongst neighbors. Whether it's a summer barbecue, a Halloween parade, or a holiday lights competition, these activities add a layer of warmth and camaraderie to life in Buckner Crossing.
Buckner Crossing offers a mix of modern comforts, beautiful surroundings, and a welcoming community. From its luxurious homes to the active lifestyle it promotes, it stands as a charming and attractive neighborhood in the heart of Spring Hill, Tennessee.
Similar Communities
Several neighborhoods in the Spring Hill area offer similarities in price point, construction, and lifestyle to Buckner Crossing. Among these is Wakefield, an attractive subdivision that is known for its elegantly designed homes and strong community spirit. Homes in Wakefield are comparable in both size and price, featuring generous square footage and fine details such as hardwood floors, gourmet kitchens, and spa-like master bathrooms. Like Buckner Crossing, Wakefield has a vibrant community life with a neighborhood pool and clubhouse, along with well-kept green spaces and walking trails.
Another similar neighborhood is Wyngate Estates, which offers homes with spacious open-concept layouts and high-quality finishes. With its rolling landscapes and wooded lots, Wyngate Estates offers residents a sense of seclusion and serenity that is akin to the tranquility found in Buckner Crossing. Moreover, the Wyngate Estates community promotes an active lifestyle with amenities such as a community pool, a playground for children, and a network of walking trails. Homes here are competitively priced, aligning well with those in Buckner Crossing.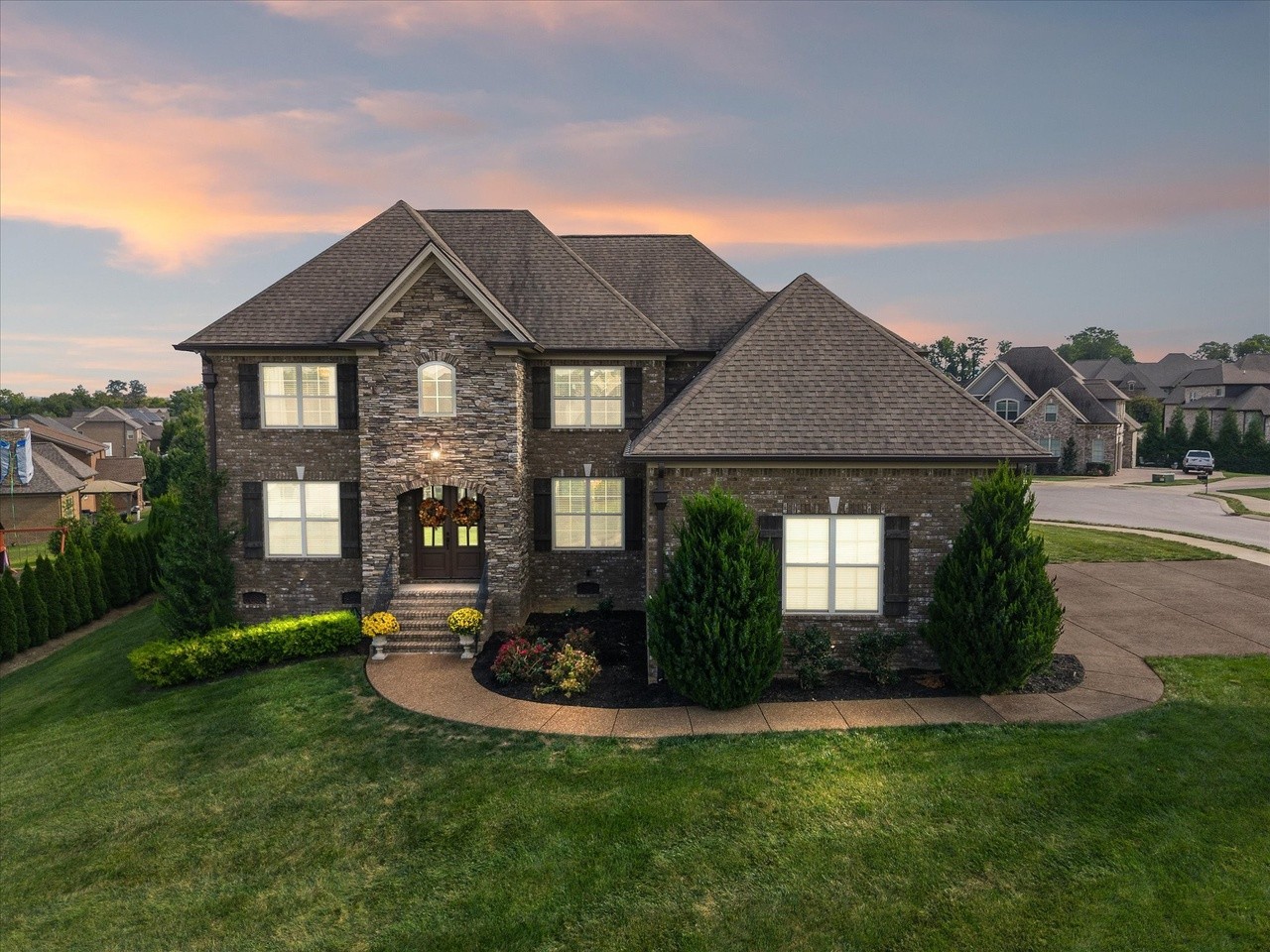 Just south of Spring Hill is the Cherry Grove neighborhood in Thompson's Station. Although slightly further away, Cherry Grove shares a comparable price point and home design with Buckner Crossing. Here, homes feature expansive floor plans, luxurious interiors, and landscaped yards. Cherry Grove also emphasizes a family-friendly atmosphere, with a range of amenities including a swimming pool, a playground, and a network of sidewalks for safe and leisurely walks.
Campbell Station, another neighborhood in Spring Hill, offers homes with a similar construction style and price range as Buckner Crossing. Properties in Campbell Station showcase spacious interiors, professional landscaping, and intricate architectural details. Community amenities such as a swimming pool, clubhouse, and walking trails add to the neighborhood's charm. The strong sense of community in Campbell Station, fostered by regular neighborhood events, mirrors the friendly and inclusive atmosphere of Buckner Crossing.
Whether it's Wakefield, Wyngate Estates, Cherry Grove, or Campbell Station, there are several neighborhoods near Buckner Crossing that offer similar homes in terms of price point, construction, and lifestyle. Each provides a unique blend of comfortable living, engaging community life, and access to the conveniences and charm of Spring Hill and the surrounding areas.
Food Scene
When it comes to dining near Buckner Crossing, residents are spoiled for choice with a diverse range of restaurants, cafés, and eateries within a short drive. For those who enjoy homestyle Southern cooking, you have the delightful option of Martin's Bar-B-Que Joint. Their pit-smoked barbecue, featuring signature dishes like slow-smoked pulled pork and ribs, is known to locals as a taste of true Tennessee tradition.
For those in the mood for Mexican, there's the vibrant and family-friendly Garcia's Mexican Restaurant. The relaxed atmosphere is perfect for a casual night out, and their broad menu features everything from classic enchiladas and fajitas to unique house specialties. Not to mention, their chips and salsa are said to be among the best in town.
Sushi aficionados can head over to Fulin's Asian Cuisine, a fine-dining establishment serving a variety of Asian dishes but especially known for its extensive sushi offerings. Whether you're a fan of the traditional California roll or the more adventurous Dragon roll, Fulin's has something for every sushi lover's palate.
If it's a cozy café atmosphere you're after, The Fainting Goat Coffee offers a unique coffeehouse experience. This local favorite is famous for its high-quality, artisanal coffees, freshly baked pastries, and welcoming atmosphere - perfect for a leisurely morning or a casual meet-up with friends.
For pizza lovers, 312 Pizza Company is a must-try. This Chicago-style pizzeria has made quite a name for itself with its deep-dish pizzas, reminiscent of the Windy City's signature dish. They also offer a variety of appetizers, salads, and sandwiches, providing options for every member of the family.
The dining scene near Buckner Crossing offers something for everyone, from traditional Southern cuisine and Mexican fare to Asian delicacies and artisanal coffee. These options ensure that residents can always find something to satisfy their culinary cravings right around the corner.
Entertainment
Living in Buckner Crossing, Spring Hill offers a host of entertainment and sporting events to keep everyone engaged and entertained. The nearby AMC Classic Spring Hill 12, a well-maintained cinema complex, is a popular destination for movie lovers. It offers the latest Hollywood blockbusters, as well as a selection of independent films and special screenings.
For sports enthusiasts, the King's Creek Golf Club is just a stone's throw away. Known for its scenic and challenging 18-hole course designed by golf legend Arnold Palmer, it's the perfect place for both amateur and experienced golfers. In addition to golfing, the club regularly hosts tournaments and social events, providing a vibrant community atmosphere.
The Rippavilla Plantation is a significant local attraction for history buffs. This historic site often hosts reenactments and tours, offering insight into Tennessee's rich Civil War history. Meanwhile, if you're into hiking and outdoor adventure, the nearby Harvey Park and Port Royal State Park provide beautiful trails and picnic spots, with the latter also offering historical and educational tours.
Music lovers can head over to Puckett's Grocery & Restaurant in nearby Leiper's Fork. While it might seem like just a grocery store and restaurant at first glance, Puckett's is also a renowned live music venue, featuring local musicians and artists from various genres, adding a touch of Tennessee's famous music scene to Spring Hill.
For families with children, the Soar Adventure Tower in Franklin is an exhilarating experience. This unique adventure park offers 110 different climbing elements spread over four levels, providing fun and challenge for all age groups.
The Spring Hill community also hosts various seasonal festivals and events, such as the popular Country Ham Festival in autumn and the Spring Hill Pay It Forward Festival in summer. These local events provide a fun-filled atmosphere with live music, food stalls, arts and crafts, and games.
Whether it's catching a movie, teeing off on a golf course, exploring historical sites, enjoying live music, or attending a local festival, Buckner Crossing's proximity to a variety of entertainment and sporting options ensures there's always something to do and explore.
Health and Wellness
For those who enjoy staying fit, the neighborhood offers easy access to several fitness centers. Snap Fitness is a popular choice for many, providing 24/7 access to the gym and a variety of fitness classes that cater to different fitness levels. Meanwhile, CrossFit Spring Hill offers a community-focused workout environment for those interested in high-intensity, functional workouts.
In terms of outdoor exercise, the local parks offer excellent opportunities. Evans Park, for example, features walking trails, soccer fields, and tennis courts, allowing for a variety of activities to keep residents active. Furthermore, the Maury County Park, a short drive away, offers an expansive network of trails for hiking, jogging, and cycling, as well as several sports fields.
For those who enjoy the tranquility and mental balance that yoga and meditation bring, the Ignite Yoga Studio offers a variety of classes for all ages and levels. Whether it's a rigorous Vinyasa flow or a relaxing Yin Yoga session, Ignite caters to a diverse range of preferences.
When it comes to nutrition, Spring Hill also has several options. The Fresh Market on Main Street offers a selection of fresh, organic produce, specialty foods, and high-quality meats and seafood. Similarly, Earth Fare provides a wide range of natural and organic food options, supporting those who prefer a clean, sustainable diet.
Moreover, for holistic wellness needs, the Wellness Emporium of Spring Hill offers a variety of services including massage therapy, reflexology, and nutritional counseling. They also carry a selection of natural health products and supplements to support overall wellbeing.
Buckner Crossing's proximity to fitness centers, outdoor recreation, yoga studios, fresh markets, and wellness centers ensures residents can easily maintain a balanced lifestyle that promotes physical, mental, and nutritional health.
Outdoor Lifestyle
Buckner Crossing in Spring Hill, Tennessee, provides residents with an array of parks, nature, and outdoor lifestyle options that make embracing an outdoor lifestyle effortless and enjoyable. Harvey Park, which is just a short stroll away from the neighborhood, is a local favorite. It's an excellent spot for a family picnic, a morning jog, or a leisurely walk with your dog. The park's amenities include a playground, walking trails, and sports fields - the perfect setting for a weekend game of soccer or baseball with friends.
If you're into hiking and exploring, the Port Royal State Park, located a short drive away, is a must-visit. This historic park features beautiful, well-marked trails that meander along the banks of the scenic Sulphur Fork Creek. It's a great place to spend an afternoon hiking, bird watching, or simply enjoying the tranquil beauty of nature.
For water enthusiasts, the nearby Marcella Vivrette Smith Park offers access to Brentwood's largest and most historic park. With hiking trails leading to beautiful scenic overlooks and a historic mansion to tour, it provides a variety of activities. Additionally, the Duck River, located not too far away, offers opportunities for canoeing and kayaking, providing an adventurous day out in nature.
If you're a golf enthusiast, you're in luck. The King's Creek Golf Club, designed by golf legend Arnold Palmer, is just around the corner. The beautiful and challenging 18-hole course is set in the rolling Tennessee countryside, offering a great outdoor activity that combines sport and nature.
For those who love to garden, the Spring Hill community also supports a local farmers market where residents can purchase fresh produce, local honey, and artisanal goods. This not only promotes a healthy lifestyle but also encourages interaction with local farmers and artisans.
Living in Buckner Crossing means having abundant opportunities to enjoy the outdoors, whether that means playing sports in local parks, exploring historical trails, spending a day on the river, or enjoying a round of golf in the serene countryside. The neighborhood truly offers a well-rounded outdoor lifestyle for its residents.
Education
On the public school front, Spring Hill is part of the Maury County Public School district. This district is home to several well-regarded schools such as Marvin Wright Elementary School, known for its strong academics and caring community. Spring Hill Middle School is also highly rated and offers a diverse range of extracurricular activities including sports, clubs, and arts programs. For high school, students typically attend Spring Hill High School, recognized for its comprehensive curriculum and excellent sports programs.
In addition to the public schools, there are also several private school options in and around the Spring Hill area. One notable institution is The Classical Academy of Franklin, a short drive away, which offers a classical approach to education in a Christian environment for students in grades K-12. Another popular choice is Battle Ground Academy, located in nearby Franklin, which provides a rigorous college-preparatory curriculum for students in kindergarten through high school.
For parents seeking a faith-based education for their children, Spring Hill also hosts several parochial schools. Notably, the Spring Hill Academy Preschool is highly regarded for its Christian-based early education program, and Agathos Classical School offers a Christian, classical education for students in Kindergarten through grade 12.
There are also several specialty and alternative schools in the area. The Montessori School of Franklin offers a child-centered educational approach that encourages curiosity and independence, while Columbia Academy offers a college preparatory curriculum with Christian values at its core.
Whether you're looking for a strong public school system, a private education, or a faith-based or alternative approach, the area surrounding Buckner Crossing, Spring Hill, TN, provides a wide range of quality educational opportunities.
Shopping and Retail
For day-to-day necessities and convenience, the Spring Hill Market Center is just a short drive away. This bustling shopping hub features a variety of stores like Target, PetSmart, and Bed Bath & Beyond. Also, Spring Hill's Main Street is home to a Kroger for grocery needs, along with several other smaller shops and boutiques.
If you're after a unique find or a gift, there are a number of charming boutiques in and around Spring Hill. Vintage House, for instance, is a beloved local store offering a range of unique home décor, furniture, and gift items, perfect for those who love hunting for one-of-a-kind pieces.
For clothing and fashion, The Crossings of Spring Hill is a go-to shopping destination. It houses popular apparel stores like Kohl's and Maurice's, along with several other retailers such as Ulta Beauty and Rack Room Shoes, making it a one-stop shopping spot for fashion, beauty, and more.
When it comes to home improvement and DIY projects, both Lowe's and Home Depot have locations in Spring Hill, so everything you need is within a short drive. And, for outdoor enthusiasts, the nearby Columbia has a Tractor Supply Co., which carries all kinds of outdoor and farming supplies.
For a more extensive shopping spree, the Cool Springs Galleria in Franklin is just a half-hour drive away. This expansive mall features a wide range of stores, from high-end fashion boutiques to large department stores, as well as several dining options.
The shopping scene near Buckner Crossing offers a balance of convenience and variety. With everything from daily necessities and fashion to unique local finds, residents have a wide range of retail options at their fingertips.
Business and Economy
Buckner Crossing, Spring Hill is located in an area with a vibrant and diverse local economy, supported by a range of industries and businesses. The automotive industry plays a significant role, with the General Motors Spring Hill Manufacturing complex being one of the largest employers in the area. This facility not only produces a variety of GM vehicles but also serves as a significant contributor to the local economy and offers ample employment opportunities for residents.
Healthcare is another crucial sector in the area. Maury Regional Medical Center, located in nearby Columbia, is one of the region's premier healthcare facilities. The center provides a wide range of medical services and is one of the largest employers in the area, providing jobs in healthcare and related fields.
The area also thrives on a strong retail sector, anchored by shopping centers such as The Crossings of Spring Hill and Spring Hill Market Center. These retail hubs not only provide a wide range of shopping and dining options for residents but also create a significant number of retail jobs.
In addition to these sectors, Spring Hill and the surrounding areas have a robust education sector. The Maury County Public Schools, along with several private and charter schools, employ a substantial number of education professionals and support staff.
Furthermore, the region has seen a growth in small businesses and entrepreneurship, particularly in the hospitality sector. Spring Hill's burgeoning dining scene features a number of locally owned restaurants, cafes, and breweries that contribute to the local economy. The city is also home to a variety of small businesses ranging from boutiques to professional services, adding to its economic diversity.
The area also benefits from its proximity to Nashville, allowing residents to commute to jobs in the city's thriving music, healthcare, and tech industries. Overall, the Buckner Crossing area is surrounded by a dynamic mix of industries that support a strong and thriving local economy.
Hotels and Lodging
Hampton Inn Spring Hill is a reliable choice, offering comfortable rooms and modern amenities such as a fitness center, an indoor pool, and complimentary breakfast. For those looking for a budget-friendly option, the Best Western Spring Hill Inn and Suites provides clean, comfortable lodging with the added convenience of an outdoor pool and a fitness center.
For a more unique and local experience, the area boasts a few charming bed and breakfast options. Butterfly Hollow Bed and Breakfast, nestled in a secluded valley approximately 30 minutes from Spring Hill, offers three beautifully furnished rooms and a peaceful, romantic getaway. The hosts offer a delightful breakfast each morning and the picturesque 82-acre property is perfect for quiet strolls or simply relaxing on the porch with a good book.
Closer to the city of Nashville, there's also the Inn at Fontanel, which is part of the Southern Living Hotel Collection. It's an upscale boutique option that offers six unique suites, each with its own charm, and includes a Southern-style breakfast.
For longer stays or a home-away-from-home experience, the Homewood Suites by Hilton in nearby Franklin is an excellent option. It offers spacious one- and two-bedroom suites with full kitchens, making it an ideal choice for extended stays. The hotel also provides amenities such as a fitness center, an outdoor pool, and a daily hot breakfast.
Whether visitors are looking for a traditional hotel stay, a charming bed and breakfast experience, or an extended stay option with all the comforts of home, the area near Buckner Crossing in Spring Hill, TN, offers a variety of accommodations to fit different needs and preferences.
Travel and Transportation
Buckner Crossing in Spring Hill, Tennessee, is approximately 38 miles away from Nashville International Airport (BNA), the nearest major airport. This distance can be covered in about 45-60 minutes by car, depending on traffic conditions. The easiest way to get there is via I-65 N, which is a direct and mostly freeway route.
Regarding public transportation options in the area, it's worth noting that Spring Hill is a bit more suburban, and it may not offer the same level of public transportation as you might find in a larger city. That said, there are still some options available. The South Central Transit Authority (SCTA) provides public bus service in the area, including a route that goes through Spring Hill and other nearby communities. These buses can be a viable option for local travel within the region.
For reaching the Nashville International Airport specifically, the Gray Line Airport Express offers shuttle service from various locations in the Nashville area. Although they don't have a direct pickup from Spring Hill, one could potentially drive or take a taxi to one of their pickup points, such as the downtown Nashville station.
Uber and Lyft are also available in Spring Hill, and these ride-sharing services can be an efficient option for both local travel and for reaching the Nashville International Airport. While these are not traditional public transportation, they can be a convenient alternative, especially for those without access to a personal vehicle.