Brixworth, Spring Hill, TN Homes for Sale
Brixworth, Spring Hill, TN Property Listings
December 5, 2023
Rather speak with a local Brixworth, Spring Hill real estate agent on the phone instead? Give us a call at
(615) 257-8317
for a free consultation. We look forward to helping you find the perfect home!
Brixworth
Home
s
Brixworth, located in the scenic city of Spring Hill, Tennessee, is known for its exquisite variety of homes that showcase beautiful architectural designs. Homes in this neighborhood often feature an elegant blend of classic and modern styles, with spacious layouts, custom finishes, and the latest home appliances. These properties are known for their generous square footage, ranging from approximately 2,000 to over 3,000 square feet, typically including three to five bedrooms. Many of these homes feature expansive master suites, open-concept kitchens, high ceilings, hardwood floors, and granite countertops, making them epitomes of luxury and comfort.
In addition, homes in Brixworth are often accompanied by well-maintained, expansive yards, allowing residents to enjoy the verdant outdoor space that complements the neighborhood's natural surroundings. Many homes have outdoor living spaces, including patios and decks, where families can gather for meals, games, or simply to relax and enjoy Tennessee's pleasant climate. Moreover, a number of these properties also boast of private pools, play areas, and manicured landscapes, adding to their charm and appeal.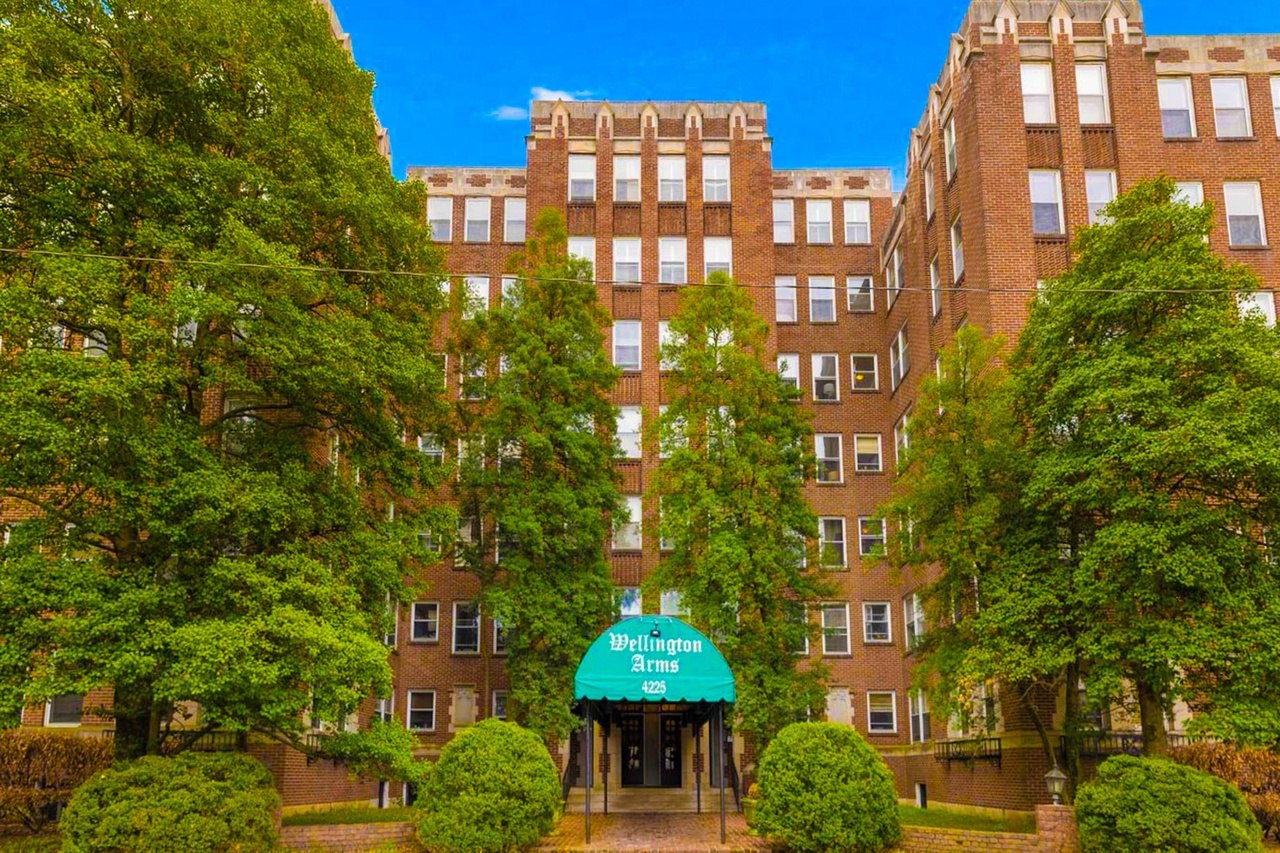 As for the Brixworth community, it is a vibrant, family-friendly neighborhood known for its strong sense of community and host of amenities. Residents have access to recreational facilities such as a community pool, walking trails, and playgrounds, promoting a healthy and active lifestyle. The community is not just home-centered but offers an engaging environment with regular neighborhood events and activities fostering a warm, welcoming community spirit.
The surrounding area of Brixworth is equally enchanting. Spring Hill itself is a city that seamlessly blends the serenity of suburban living with the convenience of nearby urban amenities. The city offers an array of dining, shopping, and entertainment options. Just minutes away from the Brixworth community are grocery stores, local boutiques, well-regarded restaurants, and high-rated schools. Furthermore, the location's strategic proximity to the I-65 and I-840 highways offers easy access to the larger metropolitan areas of Nashville and Franklin, making Brixworth an ideal location for those seeking a balanced lifestyle.
Another standout feature of Brixworth's locale is its rich historical backdrop. Spring Hill is a city steeped in history, with Civil War battlefields, historic homes, and museums serving as unique points of interest. These factors make Brixworth, Spring Hill, a place where the charm of the past seamlessly meets the conveniences of the present, creating an attractive residential choice for many.
Similar Communities
In the vicinity of Brixworth, Spring Hill, several neighborhoods match its attractive qualities in terms of price point, construction, and lifestyle. One such neighborhood is Cherry Grove. Much like Brixworth, Cherry Grove presents a range of beautiful homes with a blend of traditional and modern design elements. These houses often boast spacious floor plans, high-end finishes, and well-maintained outdoor spaces. Residents of Cherry Grove also enjoy an array of amenities, including a community pool and clubhouse, walking trails, and a playground. The neighborhood's location offers convenient access to local shopping centers, restaurants, and top-rated schools, mirroring the appealing lifestyle found in Brixworth.
Another comparable neighborhood in the area is the Autumn Ridge community. Homes in Autumn Ridge are similarly priced and offer luxuriously built interiors, including large kitchens, custom cabinetry, and spacious master suites. These homes, like those in Brixworth, are designed with family living in mind, and they often feature beautiful outdoor spaces for relaxation and play. The community amenities, including a pool, playground, and recreational facilities, echo the active, community-focused lifestyle embraced in Brixworth. In addition, Autumn Ridge is also conveniently located, providing residents with easy access to grocery stores, entertainment venues, and well-regarded schools.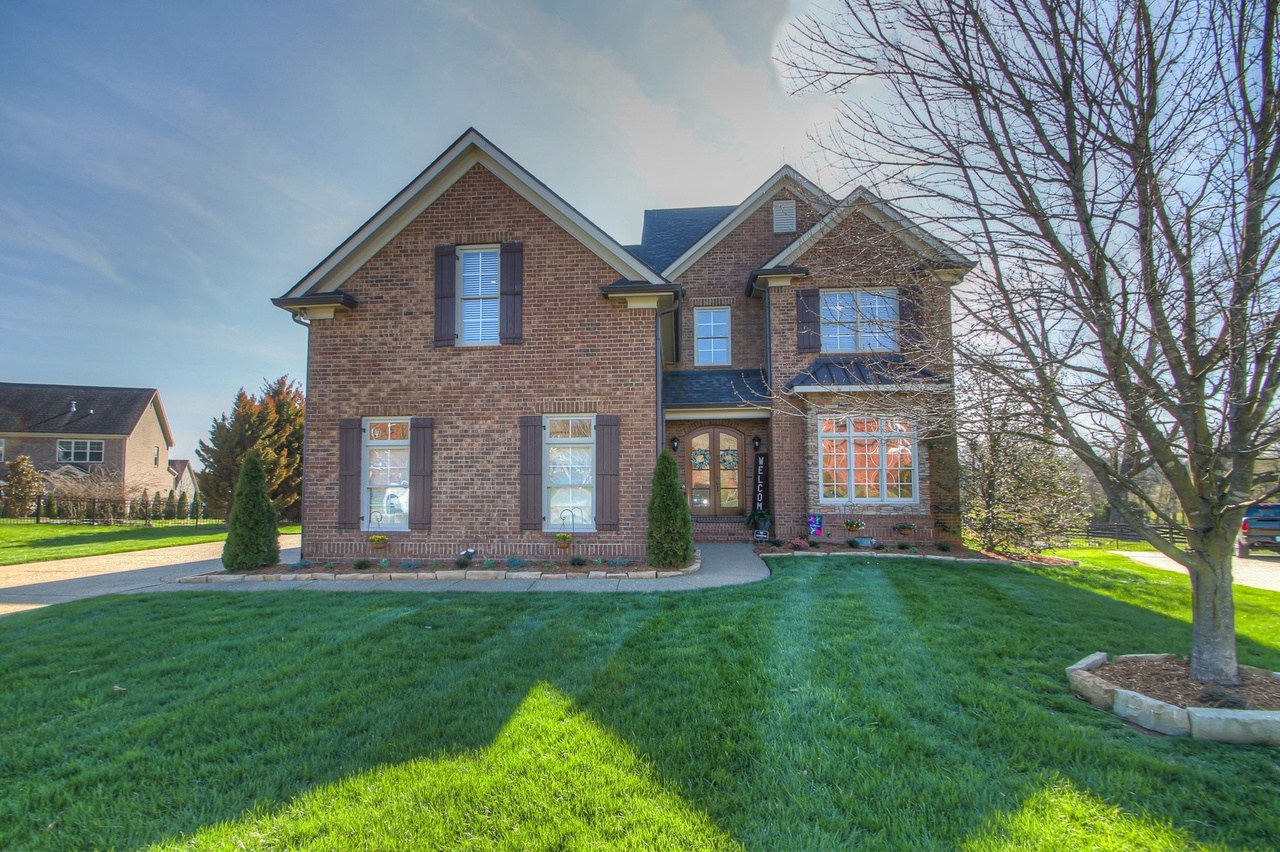 A few miles to the south of Brixworth, the Benevento East neighborhood in Thompson's Station provides another worthy comparison. It also offers homes with similar price points and construction features, including gourmet kitchens, large family rooms, and outdoor living spaces. Additionally, the community is known for its serene environment, friendly neighbors, and recreational facilities such as walking trails and green spaces. The neighborhood's strategic location allows for easy access to shopping and dining options, excellent schools, and outdoor recreational venues, offering a lifestyle parallel to that found in Brixworth.
Campbell Station, another neighborhood within Spring Hill, offers homes that match the construction and price point of those in Brixworth. Homes here feature contemporary design elements, spacious layouts, and well-maintained yards. The neighborhood is known for its friendly community atmosphere and the excellent recreational facilities it provides, including a community pool, playground, and green spaces. Located conveniently close to shopping, dining, and highly-rated schools, Campbell Station mirrors the balanced lifestyle found in Brixworth.
Finally, the Wades Grove community in Spring Hill is also similar to Brixworth in terms of price point and lifestyle. Homes in Wades Grove are constructed with a modern aesthetic, similar to Brixworth, and include open floor plans, luxury kitchens, and spacious master suites. The neighborhood also offers a variety of amenities, including a community pool, walking trails, and a playground. Its location provides easy access to the amenities of Spring Hill, such as shopping, dining, and recreational venues, similar to the convenience and lifestyle offered by Brixworth.
Food Scene
The area surrounding Brixworth, Spring Hill is a veritable hub for food lovers, offering an eclectic mix of dining options sure to tantalize any taste bud. Just minutes away from the neighborhood, you'll find a diverse range of eateries that cater to a wide variety of culinary preferences.
One local favorite is Martin's Bar-B-Que Joint, a must-visit spot for those with a penchant for authentic Southern BBQ. They are especially renowned for their slow-cooked brisket and pulled pork, which are smoked to perfection over hickory wood. Their laid-back, friendly ambiance is just a bonus to the mouth-watering feast that awaits you.
If you're in the mood for Italian, Amico's New York Pizza and Italian Restaurant brings a taste of the Big Apple to Spring Hill. Known for their classic New York-style pizzas, this family-owned establishment also offers a variety of pastas, calzones, and subs. The warm and inviting atmosphere makes this place an excellent choice for family dinners or casual meet-ups with friends.
For those who love Asian cuisine, there's Fulin's Asian Cuisine, which offers an array of Chinese and Japanese dishes. From their succulent Orange Chicken to their delicate sushi rolls, Fulin's dishes are a testament to the flavors of the East. It's the ideal spot for a relaxed lunch or a delightful dinner.
Another gem in the vicinity is Delta Bound, a Southern food truck turned restaurant known for its unique take on Southern comfort food. The eatery's popular dishes include the Nashville Hot Chicken sandwich, Shrimp and Grits, and the tempting Peach Cobbler dessert. Their innovative menu keeps locals coming back for more.
If you fancy Mexican food, visit the family-owned and operated Camino Real Mexican Restaurant. They serve traditional Mexican dishes like Enchiladas, Tacos, and Fajitas, with each plate bursting with flavors. The festive atmosphere and friendly service make it a neighborhood favorite.
For health-conscious diners, there's the Daily Dish Cafe & Catering. They serve up locally sourced, healthy meals that don't skimp on taste. The café's extensive menu includes a range of salads, wraps, and sandwiches, as well as an assortment of gluten-free and vegan options.
Lastly, there's the Froggy & Jeffro's Burger and Brew. This fun, retro-style diner offers a range of hearty burgers, hot dogs, and hand-cut fries. Paired with their selection of local brews, it's a fantastic spot for a casual, laid-back meal.
The dining scene around Brixworth, Spring Hill truly offers something for everyone, whether you're craving a gourmet meal or a quick, delicious bite.
Entertainment
Just a short drive away, the Rippavilla Plantation is a must-visit. It's a remarkable historical site that offers regular guided tours of the well-preserved antebellum mansion, and frequently hosts events like summer concerts, festivals, and other community gatherings. It's a perfect blend of entertainment and education, all wrapped up in a rich historical setting.
Spring Hill also has several beautiful parks such as the Harvey Park and the Evans Park. They're great for picnics, walks, or simply enjoying the beauty of nature. These parks also have sports fields, offering youth and adult league play in sports like soccer, baseball, and softball. For those who enjoy more leisurely sports, the King's Creek Golf Club is nearby. This Arnold Palmer designed golf course is both challenging and beautiful, making it a local favorite.
In nearby Franklin, the Williamson County Performing Arts Center at Academy Park is a premier venue for live performances. It regularly hosts concerts, plays, and special movie screenings, providing residents of Spring Hill with a taste of high-quality, cultural entertainment.
Nashville, often called the 'Music City', is just a short drive away and has plenty of entertainment to offer. You can catch live music any night of the week at numerous venues. For sports fans, Nashville is home to the Tennessee Titans NFL team, the Nashville Predators NHL team, and Nashville SC in the MLS. The energy of a live game is something that needs to be experienced firsthand!
If you're a fan of motor sports, the Nashville Fairgrounds Speedway, a historic motor racing track, hosts various auto-racing events throughout the year. Not to mention, Spring Hill is also home to the GM manufacturing plant, which occasionally offers tours, which car enthusiasts might find particularly interesting.
So whether you're a history buff, sports enthusiast, nature lover, or theatre goer, the areas around Brixworth, Spring Hill cater to all tastes and preferences when it comes to entertainment and sporting events.
Health and Wellness
One notable establishment is the Well Health & Chiropractic center located at 4920 Port Royal Rd., Suite C, in Spring Hill. Dr. Ellen, a Doctorate of Chiropractic from Life University, leads the center. Her expertise includes a wide range of chiropractic techniques like Diversified, Thompson, Activator, Toggle, and Extremity, complemented with muscle work and soft tissue therapy. She focuses on removing spinal fixations and nerve interference to promote optimal health for patients of all ages, from infants to seniors​​.
For fitness enthusiasts, the Workout Anytime Spring Hill gym, situated at 4886 Port Royal Rd, Ste 200, offers a comprehensive fitness experience. This 24/7 facility prides itself on affordable fitness solutions with high-quality equipment, making exercise convenient at any time. Their offerings include top-of-the-line Matrix Circuit Training equipment for full-body workouts, a range of cardio machines, and personal training services by certified coaches. The gym also provides unique amenities like TRX Suspension Training, HydroMassage, a variety of strength training equipment, and monthly fitness evaluations. This makes it a versatile choice for those looking to maintain or improve their physical fitness​​.
Moreover, Lotus Rising Yoga provides a tranquil and supportive environment for those interested in yoga and meditation. Located at 9315054100, this center offers a range of yoga classes suited for different skill levels and preferences. They have Gentle Yoga for beginners, Yin Yoga for a meditative experience, Slow Flow for a relaxed approach to vinyasa, and All Levels class that focuses on foundational yoga practices. These classes emphasize various aspects like breath, movement, mind-body connection, strength, balance, and flexibility, catering to both beginners and advanced practitioners​​​​.
These health and wellness options near Brixworth in Spring Hill, TN, cater to a wide range of preferences and needs, offering a holistic approach to maintaining a healthy and balanced lifestyle.
Outdoor Lifestyle
The area surrounding Brixworth, Spring Hill, is a haven for nature lovers and outdoor enthusiasts. With numerous parks, green spaces, and trails, residents have plenty of opportunities to enjoy the beauty of Tennessee's landscape while leading an active lifestyle.
Harvey Park, situated in the heart of Spring Hill, is a local favorite. The park features an extensive playground, walking trails, and sports fields, making it a great spot for families and sports lovers. The walking trails are particularly popular with joggers and dog walkers, offering scenic routes for a leisurely stroll or an invigorating run.
Port Royal Park, another nearby park, is a recreational hub. With amenities such as picnic pavilions, a splash pad, a skate park, and a disc golf course, this park ensures a fun-filled day for people of all ages. Its well-maintained paths and trails make it an excellent choice for biking or walking.
For those who enjoy fishing or paddling, the Duck River offers an opportunity for tranquil water-based recreation. Its crystal-clear water and lush surrounding vegetation make it a delightful spot for relaxation and nature appreciation.
King's Creek Golf Club, designed by the legendary Arnold Palmer, is another key highlight for outdoor enthusiasts. Its beautifully manicured 18-hole course provides a challenging game for golfers of all skill levels, coupled with stunning views of rolling hills and pristine creeks.
Those with an interest in gardening will appreciate the Spring Hill Community Garden. It's a wonderful space for local residents to grow their own vegetables, herbs, and flowers, fostering a sense of community and connection with the earth.
The broader region of Williamson County offers even more opportunities for outdoor exploration. The Natchez Trace Parkway is a short drive away and is a perfect spot for hiking, biking, and wildlife viewing. With over 444 miles of scenic roadway, the parkway offers breathtaking views and access to numerous historical and cultural sites.
Not far from Spring Hill, the Bowie Nature Park in Fairview is another gem. With over 700 acres of forest, lakes, and 17 miles of trails, it's a nature lover's paradise.
With so many ways to enjoy the outdoors, Brixworth, Spring Hill, truly caters to those who love an active, nature-centered lifestyle. It's a place where you can enjoy the beauty of each season and feel connected to the world around you.
Brixworth
Education
Public schools in Spring Hill are part of the Maury County Public Schools and Williamson County Schools, both highly regarded school districts. Elementary-aged children in the Brixworth area typically attend either Allendale Elementary School or Marvin Wright Elementary School, both of which have a strong reputation for their nurturing environments and high academic standards.
Spring Hill Middle School is the primary public middle school serving the area, known for its dedicated faculty and broad curriculum that includes an array of both academic and extracurricular options. For high school, most students attend Spring Hill High School, which offers a wide range of AP courses and sports programs.
If private education is preferred, there are several options within a reasonable driving distance. The Battle Ground Academy, a college-preparatory school located in Franklin, serves students from Kindergarten to 12th grade and is known for its rigorous academics and strong arts and athletics programs. Similarly, the Columbia Academy is a Christian-based private school that offers classes from Pre-K through 12th grade and emphasizes a well-rounded curriculum that includes spiritual development.
Just a bit further out, Brentwood is home to notable private institutions like the Brentwood Academy, a co-educational, college-preparatory school for grades 6-12, and the Montessori Academy, which provides an alternative educational approach for children from Pre-K to 8th grade.
For families considering homeschooling, there are active homeschooling communities in and around Spring Hill, offering support, resources, and group activities.
On the higher education front, Columbia State Community College has a campus in Spring Hill offering a wide variety of associate degree programs. And, of course, Nashville's plethora of colleges and universities is just a short drive away.
Brixworth, Spring Hill, offers an array of educational options that cater to different learning styles and preferences, ensuring that families have access to an education that best suits their child's needs and aspirations.
Shopping and Retail
Residents of Brixworth, Spring Hill, enjoy a range of shopping and retail options that cater to a variety of needs and preferences. From everyday essentials to unique finds, the area provides an eclectic mix of stores and shopping centers.
The Crossings of Spring Hill is a key retail hub in the area. This large shopping center is home to a variety of stores, including popular chains like Target, Kohl's, and Bed Bath & Beyond. It's a one-stop-shop location for clothing, home goods, electronics, and more.
For grocery shopping, there's a range of options. Publix and Kroger are the primary supermarkets in the area, offering a wide assortment of products to stock your pantry. Aldi is another convenient option, particularly for those looking for budget-friendly groceries. If you're after fresh, locally-sourced produce, the Spring Hill Farmers Market is a must-visit during the warmer months.
For unique finds and boutique shopping, a quick drive to nearby Franklin or Nashville opens up a wealth of possibilities. In Franklin's charming downtown, you'll find an array of independent boutiques selling everything from stylish clothing and accessories to handcrafted home decor and local artwork. Nashville, renowned for its fashion scene, offers an array of high-end boutiques, vintage stores, and trendy retail spots.
If you're in need of home improvement supplies or are embarking on a DIY project, both Lowe's and Home Depot are easily accessible. And for bibliophiles, a visit to the well-stocked Barnes & Noble will be a treat, with its vast selection of books and cozy reading nooks.
Let's not forget the various small businesses scattered throughout Spring Hill. From florists like A Petal For Your Thoughts to specialty shops like the Legacy Wine & Spirits, these local businesses add a unique flavor to the shopping scene in the area.
The shopping and retail options near Brixworth, Spring Hill, provide residents with the convenience of having a variety of stores close to home, as well as the pleasure of boutique shopping just a short drive away. Whether it's a quick errand run or a leisurely shopping spree, the area has got you covered.
Business and Economy
One of the primary contributors to the local economy is the automotive industry. The General Motors Spring Hill Manufacturing complex is one of the most prominent employers in the region. This state-of-the-art facility, which produces a variety of GM's vehicles and engines, has played a significant role in driving economic growth and providing stable, well-paying jobs.
Another notable business sector in the area is healthcare. Maury Regional Medical Center, with its network of hospitals and clinics, is a major employer. This sector not only provides vital healthcare services to the community but also offers a variety of careers, from medical practitioners to administrative roles.
Retail and service industries are also essential to the local economy. The Crossings of Spring Hill, with its myriad of shops, restaurants, and businesses, is a primary local hub for commerce. This complex offers employment opportunities in retail, food service, and other customer-facing roles.
Education, too, is a vital sector, with both the Maury County Public Schools and Williamson County Schools employing many local residents. There are also opportunities in the private education sector, including positions at private schools and childcare centers.
The area is also home to several smaller, local businesses – from boutique shops to independent restaurants. These businesses, while smaller in scale, contribute to the local economy and add to the unique character of the community.
In nearby Franklin and Nashville, additional sectors like finance, music and entertainment, technology, and higher education further expand the range of career opportunities for residents of Spring Hill.
The robust mix of industries near Brixworth, Spring Hill, contributes to a stable economy, diverse job market, and a thriving local community. The area's economy strikes a balance between large corporations and smaller local businesses, creating an economic environment that caters to a wide range of skills and interests.
Hotels and Lodging
In the heart of Spring Hill, there are several reliable hotel chains that offer comfortable and convenient accommodation. Hampton Inn Spring Hill is a popular choice, known for its clean rooms, complimentary breakfast, and friendly service. Similarly, the Holiday Inn Express in Spring Hill offers a modern stay with a pool, fitness center, and breakfast included.
A little bit of a drive north to Franklin opens up even more options. For those who prefer a boutique hotel experience, the Harpeth Hotel in downtown Franklin is a must-consider. This charming hotel boasts an elegant design, local art, and a location that puts guests right in the middle of Franklin's vibrant downtown area.
If you're looking for a more home-like atmosphere, Franklin is also home to several bed and breakfasts. The Magnolia House Bed & Breakfast is a favorite among visitors. This Victorian home turned B&B offers uniquely decorated rooms and a delightful breakfast that guests rave about.
For those seeking a luxury resort experience, the Hilton's Tru and Home2 Suites in nearby Brentwood offer stylish rooms and suites with fully equipped kitchens, living areas, and high-end amenities. These are excellent options for extended stays or for those who simply like to have all the comforts of home while they're traveling.
Nearby Nashville offers an even wider array of accommodations, from luxury hotels to cozy bed and breakfast spots. The city is also known for its vibrant short-term rental scene, with many homes available through services like Airbnb and Vrbo, offering a unique and often more personal lodging experience.
Whether you're a visitor to the Brixworth, Spring Hill area, or a resident with incoming guests, the diverse range of hotels, bed and breakfasts, and other lodging options ensure everyone can find a comfortable place to rest and recharge during their stay.
Travel and Transportation
If you're looking to catch a flight, the nearest major airport is the Nashville International Airport (BNA), which is approximately 45 miles north or about a 50-minute drive away, depending on traffic. This airport offers a wide range of domestic and international flights, so whether you're planning a trip across the country or across the globe, you're well-connected.
For general aviation needs, the Maury County Airport is closer, just over 20 minutes away. It doesn't provide commercial flights, but it's an excellent facility for private pilots and small aircraft operations.
When it comes to daily commuting or getting around locally, private vehicles are the most common mode of transportation. Spring Hill's location along U.S. Route 31, also known as Columbia Pike, makes it easy for residents to navigate the local area or make the drive to nearby cities like Columbia or Franklin.
For public transportation, the South Central Tennessee Development District provides demand-responsive bus service through its South Central Area Transit Service (SCATS). It's not a traditional bus route service; instead, residents can schedule rides in advance.
Spring Hill also has ride-sharing services such as Uber and Lyft. These can be a convenient way to get around locally or for transportation to Nashville if you'd prefer not to drive.
However, it's worth noting that while the local area has some public transportation options, like many suburban areas, the options are somewhat limited compared to a major city. A private vehicle is often the most efficient way to get around.
While Spring Hill doesn't have its own train station, the nearby city of Franklin is part of the Music City Star's proposed westward expansion. This commuter train currently connects several communities to downtown Nashville, and future expansion could provide another valuable transportation option for Spring Hill residents.
Brixworth, Spring Hill, provides residents with a range of transportation options, offering easy access to the wider region and beyond. Whether by car, bus, or plane, residents and visitors can navigate the area with relative ease.