Baker Springs, Spring Hill, TN Homes for Sale
Baker Springs, Spring Hill, TN Property Listings
December 5, 2023
Rather speak with a local Baker Springs, Spring Hill real estate agent on the phone instead? Give us a call at
(615) 257-8317
for a free consultation. We look forward to helping you find the perfect home!
Baker Springs Homes
Baker Springs, situated in the scenic locale of Spring Hill, Tennessee, offers homes that seamlessly blend traditional architecture with modern functionality. Homes in Baker Springs are primarily characterized by their spacious layouts and meticulously crafted designs, catering to the various lifestyle needs of residents. Each residence is thoughtfully planned, with open floor plans, expansive living areas, and generously sized bedrooms, providing ample space for families of all sizes. The use of high-quality materials in construction ensures longevity and durability, while the beautifully landscaped exteriors enhance the visual appeal of each home, making Baker Springs a coveted residential destination.
A strong sense of community envelops Baker Springs, where neighbors are more like extended family members, always ready to extend a helping hand. The community frequently organizes social gatherings, cultural events, and recreational activities that foster camaraderie and deepen the bonds among residents. The community's commitment to safety and security is evident through its well-lit streets and vigilant neighborhood watch programs, creating an environment where families can thrive without undue worry about their well-being.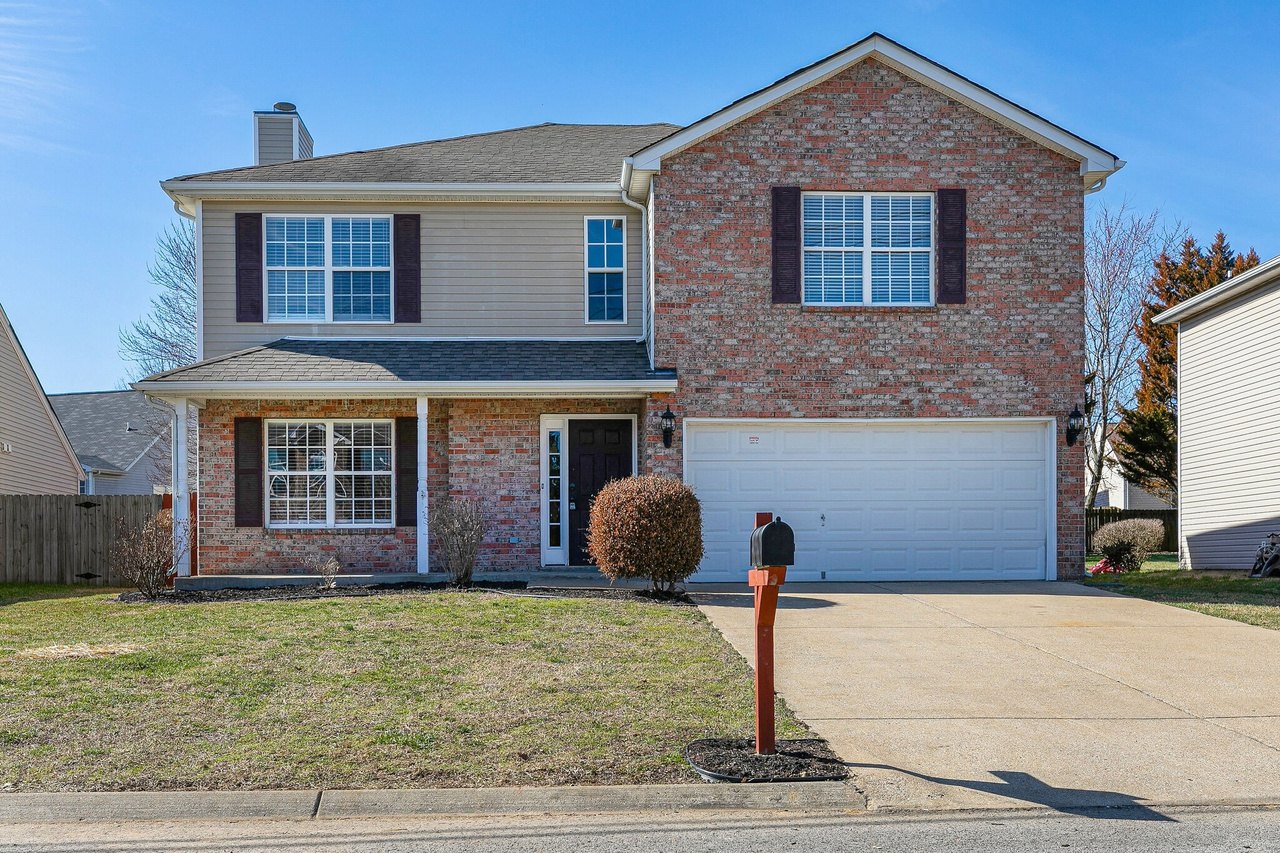 In the broader Spring Hill area, Baker Springs residents enjoy access to a myriad of amenities and conveniences. High-quality educational institutions in close proximity cater to the academic needs of young residents, while numerous parks and recreational facilities offer spaces for outdoor activities and sports. The array of shopping centers, dining options, and entertainment venues within easy reach further contributes to the comfortable and enjoyable lifestyle experienced by those calling Baker Springs home.
Nestled in a region steeped in history, Baker Springs also allows residents to connect with the past through various historical sites and museums nearby. Spring Hill itself is a community that values its cultural and historical heritage, and living in Baker Springs offers families the unique opportunity to engage with and explore these valuable resources on a regular basis.
The transportation infrastructure surrounding Baker Springs is robust, with well-maintained roads and highways facilitating easy commutes to nearby cities and attractions. For those who work in or wish to visit Nashville, the city is easily accessible, making Baker Springs an ideal residential option for both local and commuting professionals. The public transportation options available are reliable and efficiently connect residents to important destinations within and outside Spring Hill, thereby ensuring that living in Baker Springs is as convenient as it is delightful.
Baker Springs in Spring Hill, Tennessee, epitomizes the charm of southern living with its exquisite homes and vibrant community life. The neighborhood not only offers aesthetically pleasing and comfortable homes but also provides residents with a supportive and engaging community atmosphere, complemented by the abundant amenities and rich cultural heritage of the surrounding Spring Hill area.
Similar Communities
Neighborhoods near Baker Springs in Spring Hill, Tennessee, offer comparable price points, construction quality, and lifestyle, making the area a desirable destination for diverse residents. For instance, the community in Autumn Ridge is one such neighborhood that mirrors the appeal of Baker Springs. Homes in Autumn Ridge exhibit similar architectural sophistication, featuring a blend of traditional and contemporary designs that are both visually pleasing and functional. The homes boast open floor plans, high-quality construction materials, and detailed landscaping. These attributes provide a sense of luxury and comfort to residents while ensuring the properties maintain their value over time.
Cameron Farms is another neighborhood that parallels the characteristics of Baker Springs closely. The houses in this community are designed with family living in mind, offering ample space, natural light, and modern amenities. With similar price points to Baker Springs, Cameron Farms provides an alternative for potential buyers seeking the same quality of life and housing features but in a different setting. The community is known for its friendly atmosphere and regular social events that foster a close-knit and supportive environment among residents.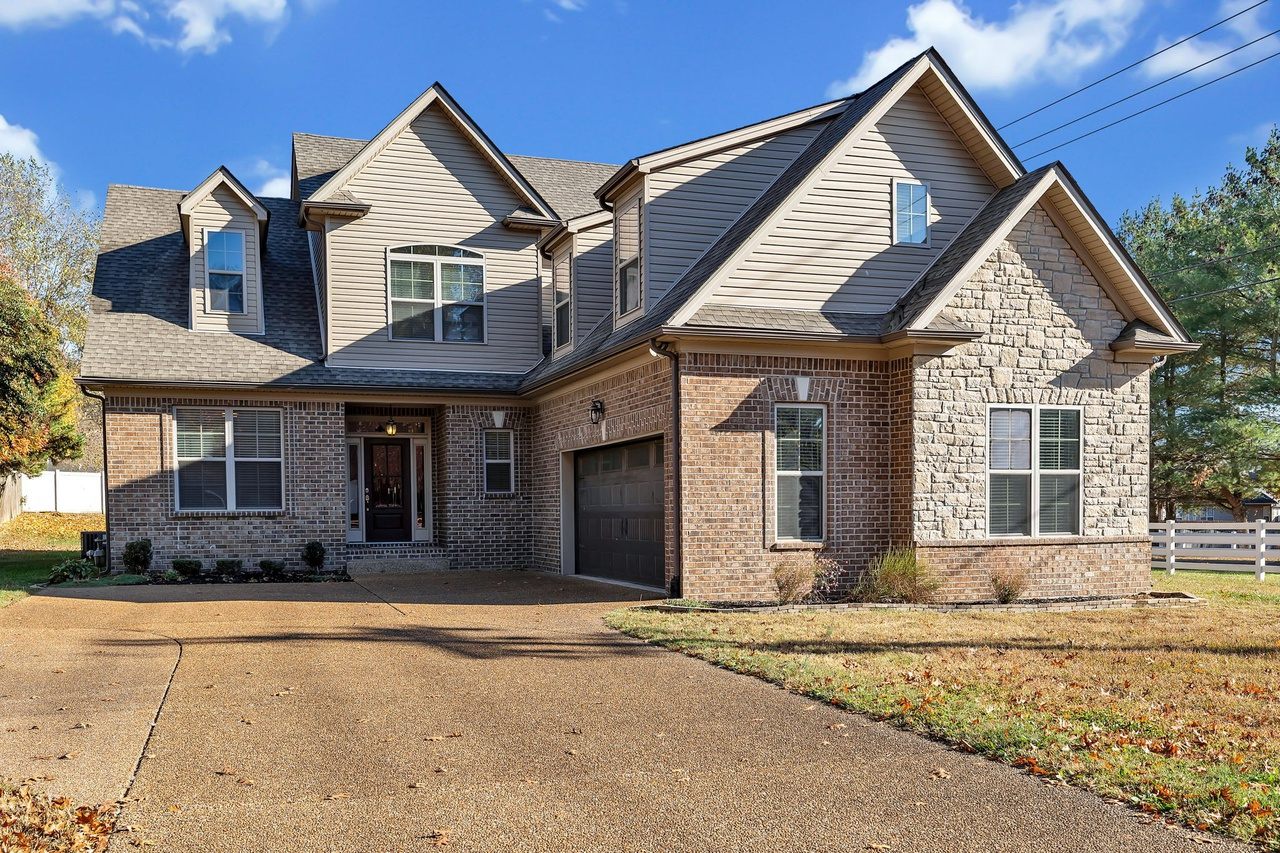 Additionally, Wakefield offers homes that are constructed with meticulous attention to detail, much like those in Baker Springs. With properties that cater to various family sizes and lifestyles, Wakefield ensures there is something for everyone. The community lifestyle is active and engaging, with various clubs, groups, and organized events that keep residents connected and involved. The neighborhood is situated close to schools, parks, and shopping centers, similar to Baker Springs, making it a convenient place for families to settle and grow.
The Wyngate Estates is another community worthy of consideration. Like Baker Springs, Wyngate Estates offers homes that are not only spacious and well-designed but also placed within a landscape that promotes outdoor living and community interaction. The neighborhood has a strong sense of community, with active participation from residents in various events and initiatives designed to foster neighborly bonds and collective security.
Each of these neighborhoods, while maintaining their unique charms, reflects the architectural style, price range, and community lifestyle found in Baker Springs. Prospective homeowners searching in the Spring Hill area would be wise to explore these communities, each offering a distinctive living experience while embodying the broader characteristics of life in this picturesque part of Tennessee. The inviting ambiance, high-quality homes, and active, supportive communities make these neighborhoods standout options for those seeking residence in Spring Hill, TN.
Food Scene
If you find yourself living in or visiting Baker Springs in Spring Hill, TN, you will surely delight in the assortment of dining options available in the vicinity. A variety of eateries, ranging from casual to upscale, provide a multitude of flavors to satisfy diverse palates.
One local favorite is a charming Italian restaurant that brings the taste of the Mediterranean right to Spring Hill. Known for its cozy ambiance and an extensive menu of authentic Italian dishes, this establishment is perfect for both family dinners and romantic date nights. The freshly baked bread, exquisite pasta dishes, and decadent desserts are just a few reasons why residents find themselves returning to this culinary gem.
For those who prefer a laid-back atmosphere and classic American fare, there's a popular grill and bar in town. This spot is ideal for gathering with friends or family to enjoy burgers, steaks, and an array of appetizers. With multiple TVs showcasing various sports, it's also a preferred destination for sports enthusiasts looking to catch a game while savoring a hearty meal.
Fans of Asian cuisine will also find a delightful spot serving Chinese and Japanese dishes. Offering a menu with everything from sushi to General Tso's chicken, the restaurant provides a quiet and comfortable setting to enjoy a flavorful, satisfying meal. Whether for a quick lunch or a leisurely dinner, diners can expect friendly service and a tasty selection of Asian classics.
Spring Hill also houses several fast-casual restaurants for those in need of a quick and convenient meal without sacrificing quality. Whether you crave Mexican, Italian, or simply a good sandwich, you'll find a spot that serves it fresh and fast. These establishments are popular among residents who are looking for a place where they can grab a bite on the go or enjoy a casual meal with family and friends.
For individuals with a sweet tooth, don't overlook the local bakeries and dessert shops. Whether you're in the mood for a cupcake, ice cream, or a pastry, these shops offer delightful treats that are sure to brighten your day. Each dessert spot boasts its unique specialties and atmosphere, making them beloved by both young and old in the community.
Whatever your culinary preferences might be, the Baker Springs vicinity in Spring Hill, TN offers a variety of dining options to cater to different tastes and occasions. From casual eateries to more refined dining establishments, residents and visitors alike can explore and enjoy the delightful flavors found in this vibrant community.
Entertainment
Living in Baker Springs, Spring Hill, TN, provides residents with various entertainment and sporting events within and around the community, making it a lively place to reside. For those who enjoy the arts and cultural events, there are theaters nearby that offer a range of performances. You might catch a local community theater production that showcases the talents of residents, or perhaps a touring show or concert that stops in the area. These venues often have schedules packed with exciting events, so there's always something interesting on the horizon.
If you're a film enthusiast, the local cinemas are sure to delight you. Not only do they screen the latest blockbusters, but they often feature independent and classic films as well. With comfortable seating and top-notch visual and sound systems, movie nights are a popular leisure activity for families, couples, and groups of friends in the area.
For the sports aficionados, the nearby parks and recreation centers host various sporting events and leagues for both youth and adults. Whether you enjoy playing or just watching, there's a sport for every season, including baseball, soccer, and basketball. These events foster community spirit and offer a fantastic way to spend your weekend afternoons, cheering on local teams and perhaps even participating yourself.
Golf enthusiasts will be thrilled with the pristine golf courses located in the vicinity. These courses not only offer challenging play for golfers at all levels but also boast stunning landscapes that make the golfing experience even more enjoyable. It's not uncommon for these golf courses to host tournaments and events, providing an excellent opportunity for golfers to test their skills and mingle with fellow enthusiasts.
For those who are more inclined towards a lively night scene, there are several bars and clubs where locals and visitors alike gather for a night of music, dance, and socializing. These venues often host live bands, DJs, and themed nights, providing diverse entertainment options for those looking to unwind and have a good time.
Residents of Baker Springs have the luxury of choosing from this rich array of entertainment and sporting events, making life in Spring Hill vibrant and engaging. Whether you are a sports fan, a movie buff, or someone who enjoys live performances and nightlife, there is always something happening in the area to keep you entertained.
Health and Wellness
Those residing in Baker Springs, Spring Hill, TN, can easily embrace a healthy and balanced lifestyle thanks to the assortment of health and wellness options available in the vicinity. For starters, there are several fitness centers and gyms close by, each catering to different exercise preferences and fitness levels. Whether you are into weightlifting, cardio workouts, yoga, or group fitness classes, there is a facility ready to meet your needs. These centers often come equipped with professional trainers and staff to assist and guide you on your fitness journey.
If you're someone who prefers the soothing ambiance of yoga studios, you're in luck. The local yoga spots offer various classes, from energizing vinyasa flows to calming restorative sessions. With experienced instructors leading each class, participants can confidently practice their poses and breathwork, enhancing both their physical and mental wellness.
Outdoor enthusiasts will appreciate the numerous parks and trails scattered around Spring Hill. These green spaces are perfect for jogging, walking, cycling, or simply soaking in the beauty of nature. Many residents take advantage of these outdoor areas to stay active, enjoy recreational sports, or participate in organized runs and fitness events that occur throughout the year.
Those looking for personalized health and wellness support can turn to the area's wellness clinics and health coaches. These professionals offer individualized guidance and resources to help you achieve your health goals, whether it's weight loss, nutrition, stress management, or overall wellness. With their expertise, you can navigate your health journey with confidence and support.
Nutrition plays a crucial role in health and wellness, and the Spring Hill area acknowledges this through various farmers' markets and health food stores. These establishments provide access to fresh, locally sourced produce, organic goods, and nutritional supplements, making it easier for residents to incorporate healthy eating habits into their daily lives.
For moments of relaxation and self-care, don't forget about the local spas and wellness centers. These sanctuaries offer a range of services including massages, facials, and other therapeutic treatments designed to promote relaxation and improve overall well-being. It's the perfect way to unwind after a hectic week.
The myriad of health and wellness options near Baker Springs supports residents in leading a balanced and healthy lifestyle. With facilities and services that cater to physical fitness, mental health, nutrition, and relaxation, every individual can find something that aligns with their health goals and preferences in Spring Hill, TN.
Outdoor Lifestyle
One park that many locals frequent is a sprawling green haven where residents can engage in a host of activities. Its extensive trail system is a magnet for jogging enthusiasts, cyclists, and individuals who simply enjoy a leisurely walk amidst nature. Playgrounds within the park are bustling with children, and the open spaces are ideal for picnics or a game of frisbee. With ample seating areas and pavilions, it's a popular spot for family gatherings and celebrations.
If you're a dog owner, you'd be thrilled to know there's a dog park where your furry friend can run and play off-leash in a safe, enclosed environment. It's also a wonderful space for pet owners to socialize and share in the joy of watching their pets have a fantastic time. The park is well-maintained, ensuring a clean and enjoyable experience for both pets and owners alike.
For those who are enthusiastic about water activities, there's a nearby lake that beckons. The lake area is perfect for individuals who enjoy fishing, kayaking, or simply observing the tranquil waters and the wildlife that inhabits the surroundings. The view by the lake, especially during sunrise and sunset, is nothing short of breathtaking, providing a peaceful escape from the hustle and bustle of daily life.
Cycling enthusiasts will appreciate the bike trails that meander through scenic areas, offering a delightful combination of exercise and exploration. These trails are suitable for riders of different skill levels, from beginners to seasoned cyclists, ensuring an enjoyable experience for all.
Gardening enthusiasts aren't left out either. There's a community garden where residents can rent plots to grow their own vegetables, herbs, and flowers. It's not only a sustainable practice but also a therapeutic hobby that allows individuals to connect with the earth and with fellow gardeners in the community.
The outdoor lifestyle in and around Baker Springs is vibrant and diverse. With parks and natural spaces providing opportunities for exercise, relaxation, and connection with nature, residents have various options to choose from when it comes to spending time outdoors. Whether you're into active pursuits or prefer tranquil enjoyment of nature's beauty, the area offers something to cater to every preference and age group.
Education
Residents of Baker Springs, Spring Hill, TN have access to a range of reputable public and private educational institutions, facilitating choices for families based on their specific preferences and needs. The public schools in the area are part of a school district renowned for its commitment to academic excellence, comprehensive curriculum, and well-qualified staff. These schools offer a robust learning environment where students are encouraged to explore their potentials, engage in diverse extracurricular activities, and develop crucial life skills.
In the realm of public education, the elementary, middle, and high schools serve as pillars of learning and development for the youth in the community. The schools consistently receive positive accolades for their nurturing environments, dedicated teachers, and inclusive educational programs. Many families are drawn to the area specifically because of the high-quality education provided by these public schools.
For parents considering private education, Spring Hill also hosts a variety of private schools that cater to different educational philosophies and religious affiliations. These institutions offer smaller class sizes, allowing for personalized attention and tailored learning experiences for students. Parents can choose from schools that provide a traditional education foundation or those that adopt innovative and alternative teaching approaches.
There are also several preschools and daycare centers, both private and public, that offer programs aimed at the social, intellectual, and emotional development of younger children. These centers provide a safe and stimulating environment where kids can learn, play, and grow under the care of experienced and compassionate educators.
Additionally, for families with special educational needs, there are institutions in Spring Hill equipped with resources and staff committed to supporting students who require specialized assistance. These schools work diligently to create inclusive spaces where every child has the opportunity to thrive academically and socially.
Given the array of schooling options available, families residing in Baker Springs can confidently select educational pathways that align with their children's needs and aspirations. The presence of these various educational institutions underscores the community's dedication to fostering a supportive and enriching environment for student growth and achievement. Whether through public or private means, education in the vicinity of Baker Springs is characterized by a commitment to nurturing the next generation of learners and leaders.
Shopping and Retail
If you're in need of everyday essentials or are on the lookout for the latest fashion trends, the local malls and department stores have you covered. These spaces house a variety of retailers offering clothing, electronics, home goods, and more. With stores that cater to different tastes and budgets, shoppers can enjoy a comprehensive and satisfying retail experience without having to travel far from home.
For individuals who appreciate the charm and uniqueness of small businesses, Spring Hill's shopping landscape includes quaint boutiques and specialty shops. These establishments often carry one-of-a-kind items, handcrafted goods, and artisanal products, making them ideal for finding special gifts or treating yourself to something distinctive.
Grocery shopping in the vicinity is also a breeze with multiple supermarkets and grocery stores sprinkled throughout the area. Whether you're looking for fresh produce, organic food options, or international cuisine ingredients, the local grocery outlets offer a wide range of products to suit diverse dietary needs and culinary adventures.
Not to forget, if you're on the hunt for home improvement supplies, gardening tools, or décor items, home centers and hardware stores in the area stand ready to assist. With knowledgeable staff and a broad selection of products, these stores support residents in their home maintenance and beautification projects.
The presence of coffee shops, eateries, and casual dining spots within the shopping centers makes for a delightful break in between shopping excursions. Whether you're indulging in a day of retail therapy or quickly picking up a needed item, the convenient and varied shopping environment near Baker Springs, Spring Hill, TN is designed to provide a pleasant and efficient experience for all residents.
Business and Economy
The economy near Baker Springs, Spring Hill, TN, is buoyed by a dynamic mix of businesses and industries, contributing to the area's vibrant and stable economic landscape. One of the standout sectors is the automotive industry. The region is home to prominent automotive manufacturing plants, providing employment opportunities to many residents and supporting ancillary businesses in the process. These facilities not only produce vehicles but also contribute to research and development initiatives within the automotive sector.
Another significant contributor to the local economy is the healthcare industry. With various medical centers, clinics, and healthcare facilities in and around Spring Hill, this sector offers a wide range of employment opportunities for professionals in different healthcare fields. The presence of these facilities is vital, not only for ensuring the health and well-being of the community but also for driving economic activity through the provision of services and the creation of jobs.
Retail is another thriving industry in the area. The numerous shopping centers, malls, and stores require a substantial workforce, ranging from customer service representatives to management professionals. This sector not only caters to the daily needs and lifestyle preferences of the residents but also attracts shoppers from neighboring areas, thereby stimulating the local economy.
Education and public services also play a pivotal role in employment and economic stability in the Spring Hill area. With various public and private schools, as well as colleges and educational institutions nearby, there are ample opportunities for educators, administrative staff, and support personnel. The area's focus on providing quality education also indirectly supports the economy by preparing the future workforce for diverse career paths.
Real estate and construction sectors are noteworthy as well, particularly with the area experiencing growth and development. The demand for new residential and commercial spaces has led to increased activity in real estate transactions and construction projects, providing jobs for professionals within these industries.
These sectors create a robust and diversified economic environment near Baker Springs, Spring Hill, TN. This economic vitality not only offers residents a wide array of employment opportunities but also fosters a community that is economically resilient and poised for future growth. With each industry contributing uniquely to the tapestry of the local economy, the area continues to be an attractive destination for both businesses and individuals looking for opportunities and a high quality of life.
Hotels and Lodging
In the welcoming vicinity of Baker Springs, Spring Hill, TN, visitors have a variety of comfortable and inviting lodging options to choose from, catering to different tastes and needs. For those preferring a hotel stay, there are establishments offering well-furnished rooms and suites, equipped with all the modern amenities that travelers expect. These hotels range from budget-friendly options to more upscale choices, ensuring that every traveler can find accommodation that suits their budget and preferences. With services like free Wi-Fi, breakfast options, fitness centers, and business facilities, guests can enjoy a comfortable and convenient stay.
For visitors looking for a more personalized and homey experience, there are charming bed and breakfast establishments scattered around the Spring Hill area. These B&Bs provide a cozy, intimate atmosphere, often set in beautifully preserved historic homes or scenic locales. Guests at these accommodations can look forward to experiencing the warmth and hospitality of their hosts, who often go the extra mile to make the stay memorable. The delightful breakfasts, often homemade and featuring local produce, are highlights that many guests cherish.
In addition, there are also vacation rentals available, perfect for families or groups who require more space and wish to have facilities like full kitchens and laundry at their disposal. These rentals vary widely, from apartments and condos to cottages and homes, providing the flexibility for travelers to select a place that feels just like home.
For travelers who are passing through and looking for a quick, no-fuss place to rest, there are also well-known motel chains. These offer clean, straightforward accommodation with the basic necessities covered, often at very reasonable rates.
With this array of lodging options, visitors near Baker Springs, Spring Hill, TN, can find a place to stay that not only meets their requirements but also provides a base to explore and enjoy the myriad attractions and delights that the area has to offer. Whether it's a short business trip, a family vacation, or a romantic getaway, the range of hotels, B&Bs, and other accommodations ensure that every traveler can find their ideal home away from home.
Travel and Transportation
Travelers and residents in Baker Springs, Spring Hill, TN, have the convenience of being situated relatively close to major transportation hubs, ensuring that moving in and out of the area is hassle-free. The closest major airport to Baker Springs is the Nashville International Airport (BNA). Located approximately 45 miles north of Spring Hill, the airport is accessible via a straightforward drive on the I-65, which typically takes around an hour under normal traffic conditions. Nashville International Airport is well-connected, serving numerous airlines that offer flights to a wide range of domestic and international destinations. The airport's facilities are designed to provide travelers with a comfortable and efficient experience, complete with various services, dining options, and shops.
When it comes to public transportation within and around Spring Hill, residents and visitors can make use of the services provided by the Regional Transportation Authority (RTA). The RTA operates bus routes that connect Spring Hill to neighboring areas, including downtown Nashville. These buses are a viable option for commuters and those looking to travel to Nashville without the stress of driving and parking. The schedules and routes are designed to accommodate the needs of the workforce and general public, providing a dependable means of transit for daily commuters and occasional riders alike.
For more localized trips within Spring Hill, residents often rely on private vehicles, rideshare services, or bicycles. The town is equipped with a network of roads and bicycle lanes that facilitate smooth travel within its limits. Rideshare apps are also popular and provide an efficient way to travel to destinations within and outside Spring Hill without needing a personal vehicle.
With the blend of airport accessibility, public bus services, and rideshare options, people in Baker Springs enjoy a variety of transportation choices. These options support the needs of a growing community, making travel for work, leisure, or daily errands both simple and convenient. Whether flying in or out, commuting to nearby cities, or just getting around town, residents and visitors in Baker Springs, Spring Hill, TN, have reliable transportation options at their disposal.