April Springs, Spring Hill, TN Homes for Sale
April Springs, Spring Hill, TN Property Listings
December 5, 2023
Rather speak with a local April Springs, Spring Hill real estate agent on the phone instead? Give us a call at
(615) 257-8317
for a free consultation. We look forward to helping you find the perfect home!
April Springs Homes
Nestled in the serene hills of Tennessee, the homes in April Springs, Spring Hill, offer residents a harmonious blend of comfort, style, and convenience. These dwellings echo the charm and tranquility of the American South with their sophisticated designs and thoughtful architecture. The majority of homes in this neighborhood flaunt expansive layouts and open floor plans, allowing for a seamless flow between living spaces, making them ideal for both entertaining and daily family life.
Attention to detail is evident in each residence in April Springs. Homes feature a delightful array of amenities, such as spacious kitchens equipped with modern appliances, elegant master suites, and ample storage space. High ceilings and large windows are common architectural features, imbuing the homes with a bright and airy feel. Quality materials, including hardwood floors and granite countertops, are used throughout, providing a sense of luxury and durability.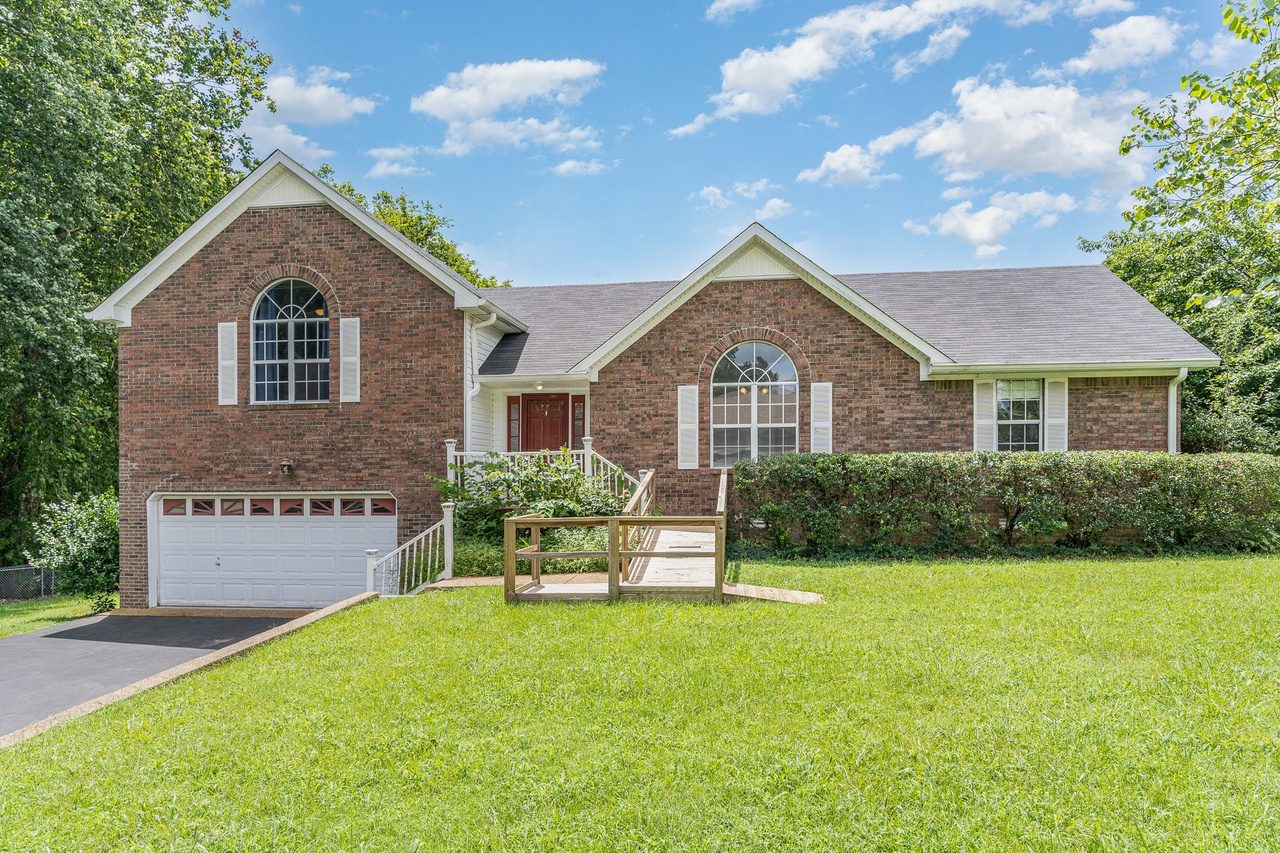 The homes in April Springs are equally matched by their picturesque surroundings. The community itself is meticulously maintained, with well-manicured lawns and pristine landscaping contributing to its overall aesthetic appeal. Wide sidewalks and quiet streets encourage residents to enjoy leisurely strolls, fostering a friendly and welcoming atmosphere. Moreover, many homes boast generous yards, offering private outdoor spaces for relaxation and recreation.
In addition to the delightful residential features, the wider Spring Hill community provides a variety of amenities and services to April Springs residents. There is a plethora of shopping centers, restaurants, and entertainment venues just a short drive away, catering to a diverse range of tastes and preferences. The area is also home to highly-rated schools, making it an attractive location for families with children.
Health and wellness are prioritized in this vibrant community. Residents have access to numerous parks and recreational facilities, promoting an active and healthy lifestyle. The local parks offer playgrounds, walking trails, and sports fields, providing a recreational haven for individuals of all ages. Furthermore, Spring Hill is known for its safety and low crime rate, making April Springs a secure and peaceful place to call home.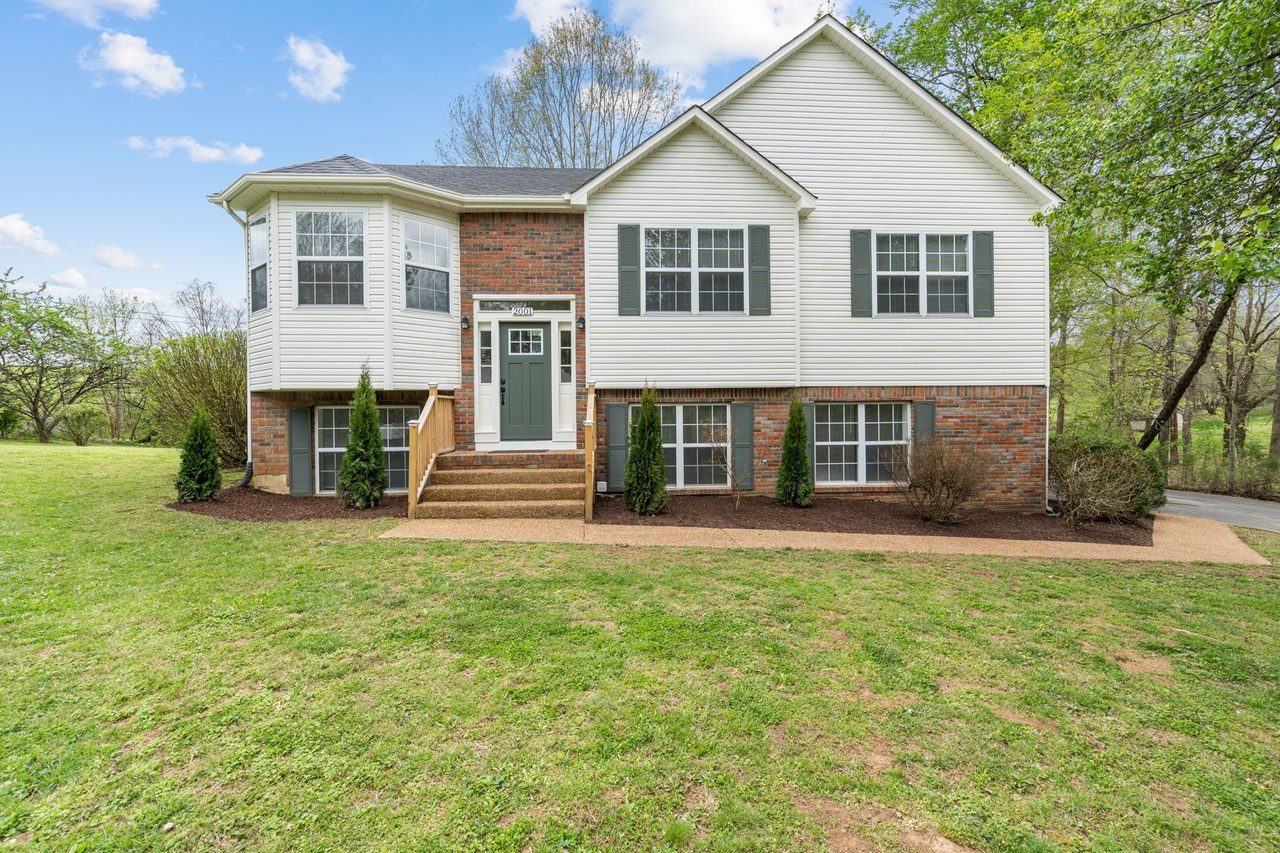 Connectivity is another admirable characteristic of the April Springs enclave. The neighborhood enjoys easy access to major highways and thoroughfares, making commuting to nearby cities and towns a breeze. For those who work in Nashville, the city is conveniently accessible, allowing residents to experience the dynamic urban environment while retreating to their tranquil homes at the end of the day.
The homes in April Springs, Spring Hill, Tennessee, are characterized by their luxurious features, spacious designs, and the inviting community that surrounds them. The combination of quality residential offerings and a supportive, engaging community make this neighborhood a coveted location for prospective homeowners seeking a balanced and enriching living experience.
Similar Communities
Near the delightful enclave of April Springs in Spring Hill, Tennessee, there are several neighborhoods that offer homes at similar price points, boasting comparable construction quality and promoting a lifestyle that residents deeply cherish.
Autumn Ridge is one such noteworthy neighborhood, where the homes exude elegance and sophistication akin to those in April Springs. In Autumn Ridge, each residence is meticulously designed with open floor plans and a keen eye for contemporary aesthetic, reflecting a perfect balance of functionality and style. High-quality materials, including hardwood flooring and stone countertops, are a staple in these homes, ensuring longevity and a timeless appeal. These homes are ideal for those who seek a life of comfort without compromising on elegance.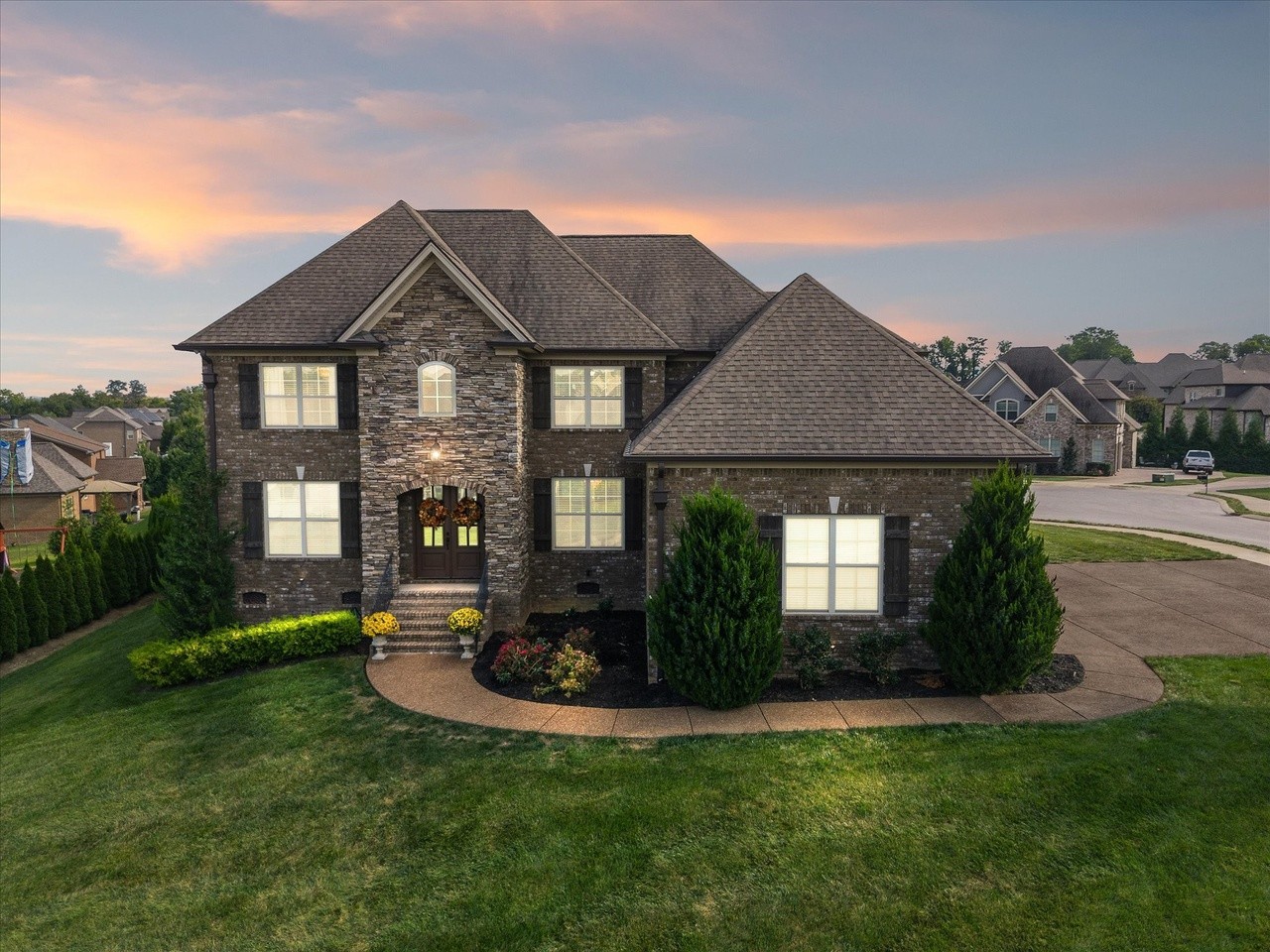 Then there is the enticing community of Cherry Grove. Homes in Cherry Grove are not only comparable in price but also mirror the architectural grace and modern features observed in April Springs. With spacious interiors, state-of-the-art kitchen appliances, and well-appointed rooms, the residences here provide a comfortable and luxurious living experience. The neighborhood landscape is dotted with mature trees, providing a canopy of greenery that enhances the sense of privacy and connection to nature for the residents.
In the vicinity, you'll also find the splendid Wakefield. Much like its counterparts, Wakefield offers homes that are designed to facilitate a smooth and enjoyable daily living experience. These homes often feature expansive master suites, open living areas, and gourmet kitchens that are perfect for entertaining. The community is well-planned with sidewalks and green spaces that encourage outdoor activities and social interactions among the residents. Additionally, Wakefield enjoys proximity to various essential services and entertainment options, much like April Springs.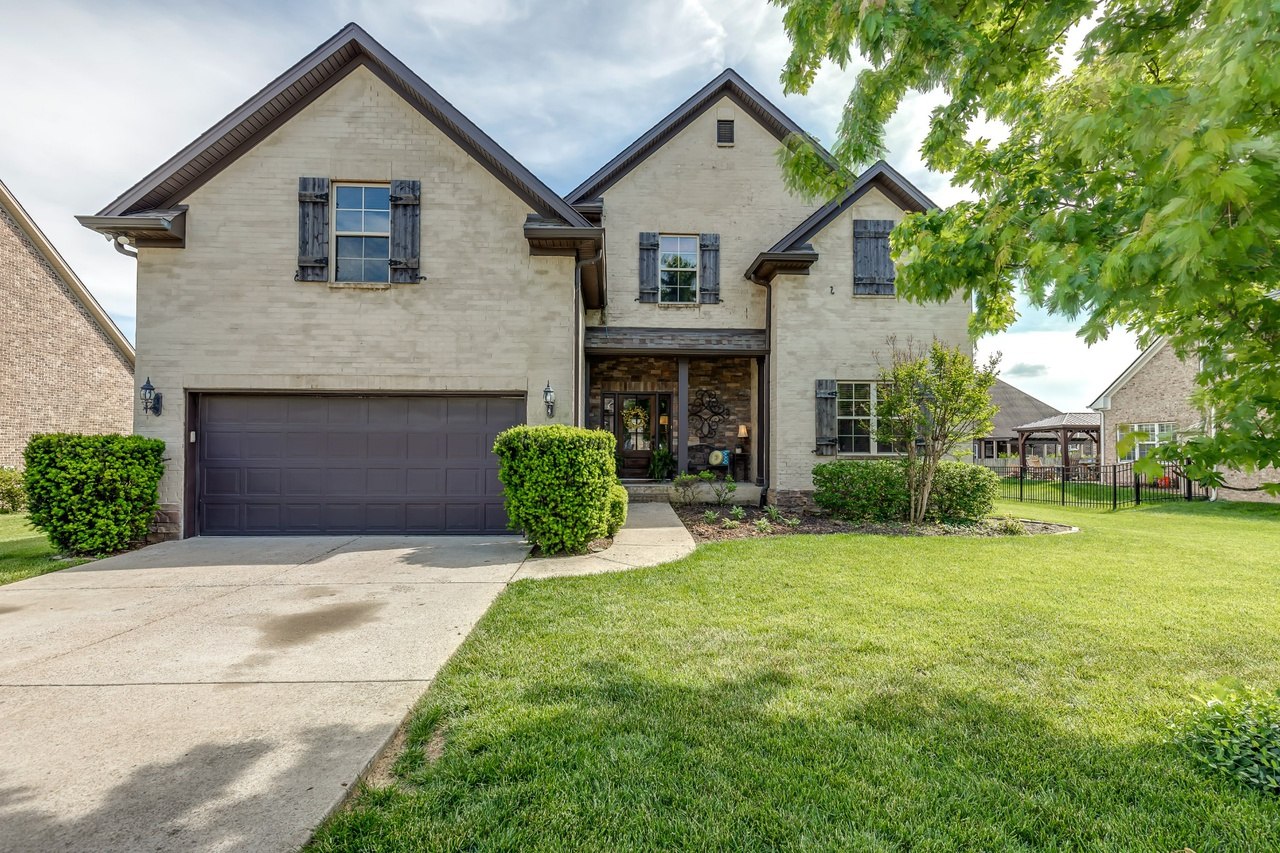 Dakota Pointe is another neighborhood that aligns with the charm and lifestyle found in April Springs. The homes in Dakota Pointe boast modern designs with attention to detail evident in every corner. From the coffered ceilings to the custom cabinetry, each element is selected and crafted to meet the expectations of discerning homeowners. The lots are spacious, providing ample outdoor space for families to enjoy, and the community is known for its friendly atmosphere and cohesive spirit.
Situated not far from the rest is Campbell Station, offering homes that are beautifully designed and crafted with precision. This neighborhood provides residences that are endowed with features like large windows, inviting living spaces, and well-equipped kitchens. Each home in Campbell Station is a testament to quality construction and thoughtful design, creating an environment where comfort meets elegance. With its well-maintained parks and recreational facilities, it offers a lifestyle that is active, engaging, and fulfilling for its residents.
Each of these communities—Autumn Ridge, Cherry Grove, Wakefield, Dakota Pointe, and Campbell Station—offers a unique yet comparable living experience to April Springs. The similarity in price, construction quality, and lifestyle make these neighborhoods attractive options for potential homeowners looking to settle in the enchanting town of Spring Hill, Tennessee.
Food Scene
If you find yourself in or near April Springs, Spring Hill, TN, you'll be delighted to discover a variety of restaurants and dining options that cater to a spectrum of tastes and preferences. The local dining scene is a delightful blend of traditional and contemporary, offering something for everyone.
For those who appreciate the comforting flavors of Southern cuisine, there are establishments serving up dishes that are both hearty and soul-soothing. Fried chicken, creamy mashed potatoes, and savory collard greens are just a few of the items that you'll find on the menus. These restaurants often have a cozy and welcoming atmosphere, making diners feel right at home as they indulge in the delicious offerings.
On the other hand, if you're in the mood for something international, there are also several options to choose from. The area boasts a number of Mexican, Italian, and Asian eateries, each providing a unique twist on their respective cuisines. From spicy tacos and enchiladas to flavorful pizzas and pastas to delectable sushi and stir-fries, the diversity in the dining scene near April Springs is truly impressive.
For individuals who prefer a quick and casual dining experience, numerous bistros and cafes dot the landscape. These spots offer the perfect environment for a laid-back lunch or a relaxed dinner. With menus featuring sandwiches, salads, and an array of coffee options, these establishments are favored by those seeking a tasty meal without the formal dining setup.
And let's not forget about the vibrant bar and grill scene in the vicinity. These venues provide a lively atmosphere where residents and visitors alike can enjoy grilled specialties accompanied by a selection of beers and cocktails. Whether you're watching a game or catching up with friends, these places offer a fun and engaging environment for social dining.
For the health-conscious diners, several restaurants specialize in providing nutritious and delicious options. These establishments focus on using fresh, locally sourced ingredients to prepare dishes that are not only satisfying but also good for the body. From smoothie bowls and vegan entrees to gluten-free options, these restaurants make it easy for everyone to enjoy a meal that aligns with their dietary needs and preferences.
The area surrounding April Springs, Spring Hill, offers a culinary tapestry that reflects the community's diversity and appreciation for good food. With so many restaurants and dining options to choose from, residents and visitors are sure to find something that tantalizes their taste buds while providing a dining experience to remember.
Entertainment
The area around April Springs, Spring Hill, Tennessee is buzzing with a variety of entertainment and sporting events that cater to people of all ages and interests. If you're residing in or visiting the neighborhood, you're in for a treat with the myriad of activities available to keep you engaged and entertained.
For the lovers of the arts, there are several venues nearby that host a myriad of events, ranging from live music and theater productions to art exhibitions. Local theaters and performing arts centers offer a platform for talented artists, musicians, and actors to showcase their skills. These spaces often have a calendar chock-full of events, ensuring that there's almost always something exciting happening for the community to enjoy.
Film enthusiasts can take delight in the local cinemas that not only screen the latest blockbuster hits but also occasionally feature independent films and classics. These movie theaters offer a comfortable and modern viewing experience, making for a perfect leisurely outing with friends and family.
Sports aficionados won't feel left out either. The vicinity of April Springs is home to various sports complexes and recreational centers where local sports events are frequently held. From youth baseball and soccer tournaments to adult recreational leagues, there's a range of sporting activities to either participate in or cheer for. These venues serve as community hubs where residents gather to celebrate and support local athletes and teams.
For those looking for a more interactive experience, there are also several golf courses and parks in the area. Golf enthusiasts can spend their days at beautifully maintained courses, enjoying the challenging layouts while soaking in the scenic views. Meanwhile, the parks often host outdoor fitness classes, running events, and other recreational activities that promote health and wellness among the community members.
If you're more inclined towards a lively night scene, there are a handful of establishments that offer just that. Local bars and clubs provide the perfect setting for a night of dancing and fun. With live bands and DJs playing a variety of music, these places create an energetic atmosphere where guests can unwind and enjoy themselves.
Whether you are an art connoisseur, a sports fanatic, a movie buff, or someone who simply enjoys a night out in the town, the area surrounding April Springs offers an array of entertainment and sporting events to keep you occupied and entertained. The diversity of options ensures that there's something for everyone to enjoy in this vibrant and active community.
Health and Wellness
Residents and visitors near April Springs in Spring Hill, Tennessee can enjoy a variety of health and wellness options designed to support a healthy and balanced lifestyle. The area promotes active living and well-being through various facilities and programs that cater to different fitness levels and wellness needs.
For fitness enthusiasts, there are multiple gyms and fitness centers located within the vicinity. These facilities offer state-of-the-art exercise equipment, group classes, and personal training services to help individuals achieve their fitness goals. Whether you prefer yoga, spinning, weightlifting, or Pilates, there's a class or a space available for everyone to break a sweat and stay in shape.
Outdoor lovers will appreciate the plethora of parks and green spaces scattered around the area. These public areas provide a breath of fresh air and a chance to engage in recreational activities, like jogging, walking, cycling, or playing sports. With well-maintained trails and open fields, residents can easily incorporate physical activity into their daily routines while enjoying the beautiful Tennessee scenery.
Nutrition plays a crucial role in health and wellness, and the community around April Springs understands this well. Several local farmers' markets and organic grocery stores supply fresh, locally-sourced produce, dairy, and meat. These establishments not only support local farmers and the economy but also provide access to nutritious and wholesome food options for the community.
Healthcare facilities, including clinics, hospitals, and wellness centers, are conveniently situated near April Springs. These institutions offer various medical services, health screenings, and wellness programs. With a team of qualified and experienced healthcare professionals, residents have access to top-notch medical care and advice to maintain their health.
For those seeking holistic and alternative wellness options, the area does not disappoint. There are acupuncture clinics, chiropractic centers, massage therapy practices, and wellness spas that offer services aimed at improving mental and physical well-being. These establishments provide a range of therapies and treatments designed to alleviate stress, improve mobility, and promote overall wellness.
Mindfulness and mental health are also given due importance in the community, with various centers and groups offering meditation classes, counseling, and support groups. These services provide residents with the necessary tools and support to navigate through life's challenges while fostering a sense of inner peace and balance.
The community near April Springs truly provides a supportive environment for a healthy and balanced lifestyle, with a myriad of options available to keep residents physically active, mentally sharp, and nutritionally well-balanced. With such a focus on health and wellness, it's easy to lead a life of vitality and well-being in this thriving Tennessee community.
Outdoor Lifestyle
One cannot talk about outdoor lifestyle in the area without mentioning the delightful community parks dotted around Spring Hill. These well-maintained spaces are not merely expanses of green but are equipped with walking trails, picnic areas, playgrounds for children, and sports fields. Families can spend quality time participating in games, enjoying a leisurely walk, or simply relaxing under the shade of mature trees.
If you're a trail enthusiast or someone who loves a scenic jog, there are numerous trails winding through the natural landscape, providing the perfect setting for a run, hike, or bike ride. These trails vary in length and difficulty, accommodating everyone from the casual walker to the seasoned hiker. Along the way, you might even spot some local wildlife, making each outdoor adventure a unique experience.
For those who fancy a more laid-back interaction with nature, there are also several serene lakes and ponds scattered throughout the area. These bodies of water offer tranquil spots for fishing, reflecting, or perhaps engaging in water sports. The quietude by the water, accompanied by the gentle rustling of leaves and chirping of birds, offers a peaceful retreat from the hustle and bustle of daily life.
Golf aficionados will be pleased with the presence of exquisite golf courses in the vicinity of April Springs. These sprawling greens not only offer challenging play but also boast breathtaking views of the Tennessee landscape. Whether you are a beginner or an experienced golfer, these courses provide a fantastic way to enjoy the outdoors while engaging in a beloved sport.
If you're a fitness enthusiast who loves to exercise in the open air, various outdoor fitness stations and open spaces for yoga and tai chi can be found. These spots allow for invigorating workouts amidst nature, offering a refreshing alternative to the enclosed environment of traditional gyms.
Those with green thumbs will appreciate community gardens available in the area. These spaces allow residents to cultivate their own small patches of flowers, herbs, or vegetables. Participating in a community garden is not only therapeutic but also fosters a sense of camaraderie among like-minded individuals who share a love for gardening.
With such a diverse array of outdoor and recreational offerings, the area around April Springs is indeed a haven for individuals who cherish an active and nature-centric lifestyle. The access to parks, trails, lakes, and other outdoor spaces means that there's always an opportunity to breathe in the fresh air and engage with the enchanting environment that Spring Hill, TN, provides.
Education
The public schools serving the area are part of a highly-rated school district known for its commitment to academic excellence and a holistic approach to education. These schools offer a comprehensive curriculum that not only covers the foundational subjects but also incorporates arts, physical education, and technology. With experienced and dedicated teaching staff at the helm, students in these institutions receive support and guidance necessary to foster intellectual curiosity and personal growth.
Within the network of public schools, parents can find elementary, middle, and high schools equipped with modern facilities and resources to facilitate learning. These schools are deeply integrated into the community, often serving as hubs for various communal activities and events. They also offer various extracurricular programs, clubs, and sports, providing students with plenty of opportunities to explore their interests and talents beyond the classroom.
For families considering private education, there are private schools in and around Spring Hill that cater to different educational philosophies and religious affiliations. These schools often have smaller class sizes, allowing for personalized attention and tailored learning experiences for each student. Parents will find institutions that not only focus on rigorous academic instruction but also emphasize moral and ethical development, community service, and leadership skills.
Several of the private institutions in the area also offer advanced placement courses and international baccalaureate programs, providing additional opportunities for academic enrichment and college preparation. With a strong emphasis on creating a nurturing and inclusive learning environment, these schools are dedicated to helping students realize their potential and prepare for future challenges and opportunities.
In addition to the conventional schooling options, there are also opportunities for alternative and special education to support students with different learning needs and styles. Whether it's a school offering Montessori or Waldorf education, or institutions that provide support for students with learning differences, the Spring Hill area is equipped to accommodate the diverse educational requirements of its resident families.
With such a wide spectrum of educational choices available, parents residing in April Springs can confidently select a learning environment that best fits the needs and aspirations of their children, ensuring a fruitful and enriching academic journey ahead.
Shopping and Retail
Residents and visitors near April Springs in Spring Hill, Tennessee, have access to a delightful range of shopping and retail options that cater to various needs and preferences. The area boasts a wonderful mix of local boutiques, large retailers, and everything in between.
For those who enjoy a unique and personalized shopping experience, local boutiques and specialty stores are scattered throughout the vicinity. These small businesses offer a curated selection of goods, ranging from handcrafted jewelry and apparel to unique home decor and artisanal products. Shopping at these establishments not only supports local entrepreneurs but also ensures that you'll find one-of-a-kind items that stand out.
For your day-to-day needs, several well-stocked supermarkets and grocery stores are easily accessible. These stores offer a wide assortment of products, from fresh produce and pantry staples to household supplies and personal care items. With spacious aisles and well-organized shelves, shoppers can swiftly navigate through the stores and find everything on their shopping list.
Fashion enthusiasts will appreciate the clothing and accessory stores available in the area, offering a variety of styles to suit different tastes and occasions. Whether you're looking for casual wear, formal attire, or athletic gear, the retail landscape around April Springs provides diverse options. Shoppers can find popular brands and the latest fashion trends, ensuring that they can step out in style.
If you're in the mood for some window shopping or need to pick up a gift, several shopping centers and malls are within a short drive. These commercial hubs host a variety of retail stores, providing a convenient one-stop destination for shopping. With ample parking and a variety of dining options, these shopping centers make for an enjoyable and stress-free shopping excursion.
Tech-savvy residents and electronics enthusiasts will also find stores that carry the latest gadgets, appliances, and electronic devices. These retailers offer a broad selection of products, accompanied by knowledgeable staff ready to assist with any questions or recommendations.
And let's not forget those who are always on the hunt for a good deal. Discount stores and outlet shops are also part of the retail mix, offering quality products at more affordable prices. These stores are ideal for budget-conscious shoppers looking to make smart and economical purchases without sacrificing quality.
With the myriad of shopping and retail options near April Springs, residents and visitors can enjoy a fulfilling and varied shopping experience, with establishments that cater to different needs, styles, and budgets. Whether running errands or indulging in some retail therapy, the area has something to offer to every type of shopper.
Business and Economy
Within and around the vicinity of April Springs, Spring Hill, Tennessee, a dynamic mix of businesses and industries can be found, each playing a significant role in supporting and driving the local economy.
Automotive manufacturing is a cornerstone of the local industrial landscape. Notably, the area is home to major automotive plants that not only produce vehicles but also engage in research and development. These facilities provide employment to a significant number of residents, infusing the local economy with stability and growth opportunities. The presence of these automotive giants also attracts a network of suppliers and support services, further bolstering economic activity in the region.
Healthcare is another pivotal sector in the vicinity of April Springs. With various medical centers, clinics, and specialized healthcare facilities, the region offers a range of health services to the local community. These institutions not only serve the health needs of residents but also generate numerous employment opportunities for healthcare professionals and administrative staff. The healthcare sector's steady expansion reflects the growing and aging population in the area, ensuring continuous demand for medical services and employment.
Retail and service-oriented businesses are also thriving in and around Spring Hill. From shopping centers and grocery stores to restaurants and fitness centers, these enterprises cater to the daily needs and lifestyles of residents. The retail sector is diverse, comprising both locally-owned shops and national chains, providing a balance between small business entrepreneurship and the convenience offered by larger retailers.
Education and public services are vital contributors to the local economy as well. With various public and private schools, colleges, and educational support services, the education sector is a significant employer in the region. Additionally, public service jobs in local government, law enforcement, and community services play a crucial role in maintaining the area's quality of life and overall functioning.
Real estate and construction industries have seen noticeable growth, reflecting the area's residential and commercial development. The real estate market is active, with various agencies and professionals engaged in selling, buying, and renting properties. At the same time, the construction industry supports the area's expansion and development, providing jobs and business opportunities for contractors, builders, and related trades.
Lastly, agriculture and farming continue to have a presence in the area, preserving the region's rich agricultural tradition. Local farms contribute to the community by providing fresh produce and other products, promoting sustainable living and supporting farm-to-table initiatives in local restaurants and markets.
These diverse sectors create a robust and resilient economic tapestry around April Springs, ensuring a thriving and sustainable community for residents and businesses alike. The interplay of manufacturing, healthcare, retail, education, real estate, and agriculture provides a stable foundation for economic growth and prosperity in the region.
Hotels and Lodging
Hotels in the vicinity range from well-known chains to independent establishments, providing accommodations that combine comfort with modern conveniences. These hotels offer a range of amenities, including complimentary Wi-Fi, fitness centers, and in some cases, swimming pools and conference rooms. Whether you're in town for business, visiting family, or simply exploring the region, the area's hotels provide a convenient and comfortable base for your stay.
For travelers seeking a more intimate and personalized lodging experience, bed and breakfast options abound. These smaller establishments often nestle within charming, historic homes, offering guests a unique and cozy atmosphere. Bed and breakfasts in the area are renowned for their warm hospitality, delightful decor, and delicious homemade breakfasts that guests can savor each morning. Staying at a local bed and breakfast allows visitors to immerse themselves in the authentic charm of Spring Hill, often with the advantage of attentive hosts who provide invaluable insights and recommendations about the local area.
In addition to hotels and bed and breakfasts, visitors can also explore various short-term rental options, including vacation homes and apartments. These rentals often appeal to travelers seeking the comforts of home during their stay, providing more space and amenities like fully-equipped kitchens, living rooms, and in some cases, private yards or patios. Short-term rentals can be found throughout the area, catering to solo travelers, couples, and larger groups or families alike.
Visitors planning extended stays might consider the area's suite hotels or extended stay lodgings. These facilities typically offer more spacious accommodations with amenities designed for longer visits, such as kitchenettes and laundry facilities. Such options are particularly handy for business travelers or families relocating to the area who require a temporary home-like setting while they settle in.
With a variety of options from hotels with ample amenities, charming bed and breakfasts, versatile short-term rentals to suite hotels designed for extended stays, the area around April Springs, Spring Hill, TN provides lodging solutions for every type of traveler. Whether you're planning a short visit or a longer sojourn, you're sure to find a place that suits your needs and allows you to enjoy the southern hospitality and charm that the region has to offer.
Travel and Transportation
Nashville International Airport (BNA) is the closest major airport to April Springs, located approximately 40 miles north. The drive between the airport and April Springs typically takes around 45 minutes to an hour, depending on traffic conditions. Nashville International Airport is a bustling hub that offers numerous domestic and international flights daily, making it a convenient option for travelers coming in and out of the Spring Hill area. The airport's facilities are user-friendly, with a variety of services including car rental agencies, ride-sharing services, and taxis readily available.
Regarding public transportation in the vicinity of April Springs, options are somewhat limited, reflecting the suburban nature of Spring Hill. The area is primarily car-dependent, meaning having access to a personal vehicle is usually the most convenient way to navigate the community and surrounding areas. However, there are options for those who prefer not to drive.
For residents and visitors without personal vehicles, ride-sharing services like Uber and Lyft operate in the area. These services offer a handy and efficient means of transport for individuals looking to travel to specific destinations within or outside of Spring Hill. With a few taps on a smartphone, passengers can request a ride that suits their schedule and destination preferences.
If you're looking to connect to nearby cities and towns, there are regional bus services available. These buses offer a cost-effective means of travel and typically have routes that connect major residential and commercial areas in the region. It's advised to check the specific schedules and routes in advance, as services may vary based on the time of day and week.
For those living in April Springs who are commuting to Nashville for work or leisure, there are also options for vanpooling and carpooling services. These shared transportation options are not only economical but also environmentally friendly, reducing the number of vehicles on the road and lowering individual carbon footprints.
While public transportation options in Spring Hill are not as extensive as in larger metropolitan areas, residents and visitors still have access to a range of services to assist them in moving around the local area and connecting to nearby regions. Whether utilizing ride-sharing, regional buses, or shared commuting services, individuals in April Springs can find transportation solutions that fit their needs.