Spring Hill, TN Homes for Sale
Spring Hill TN Homes for Sale
December 5, 2023
Discover the charm of southern hospitality in Spring Hill, Tennessee - a community that effortlessly blends small-town atmosphere with the sophistication and amenities you'd expect from a big city. Nestled in the rolling landscapes of Tennessee, this city is a harmonious blend of history, natural beauty, and modern living. If you're considering relocating to this thriving community, you're about to embark on an exciting journey of finding a home in an area that's marked by its family-friendly atmosphere, top-rated schools, excellent recreational facilities, and blossoming local economy.
This guide is designed to provide you with the most valuable insights into what you can expect from life in Spring Hill and how to navigate the housing market here. Whether you're looking for a charming, historic home, a comfortable condo within a stone's throw of the city's amenities, or a spacious family home surrounded by lush greenery, Spring Hill's diverse real estate market has something for everyone.
Spring Hill, Tennessee, combines the best of both worlds, maintaining a peaceful, close-knit community vibe, while being conveniently situated near Nashville, offering easy access to the hustle and bustle of city life. It's a city that welcomes with open arms, where every street, every park, and every smiley local tells a tale of the southern charm that's hard to resist. Join us in exploring all that Spring Hill has to offer and allow us to help guide you through the exciting process of finding your perfect home in this vibrant Tennessee city.
Housing Market
Spring Hill's housing market is renowned for its diversity and growth, making it an appealing choice for a broad range of homebuyers. There is a wide variety of property types available, ranging from contemporary, newly built residences to charming, century-old homes. You will find upscale subdivisions, as well as more rural properties offering a feeling of escape without sacrificing convenience. In terms of architectural styles, expect a blend of traditional and modern, reflecting the city's rich history and its progressive spirit.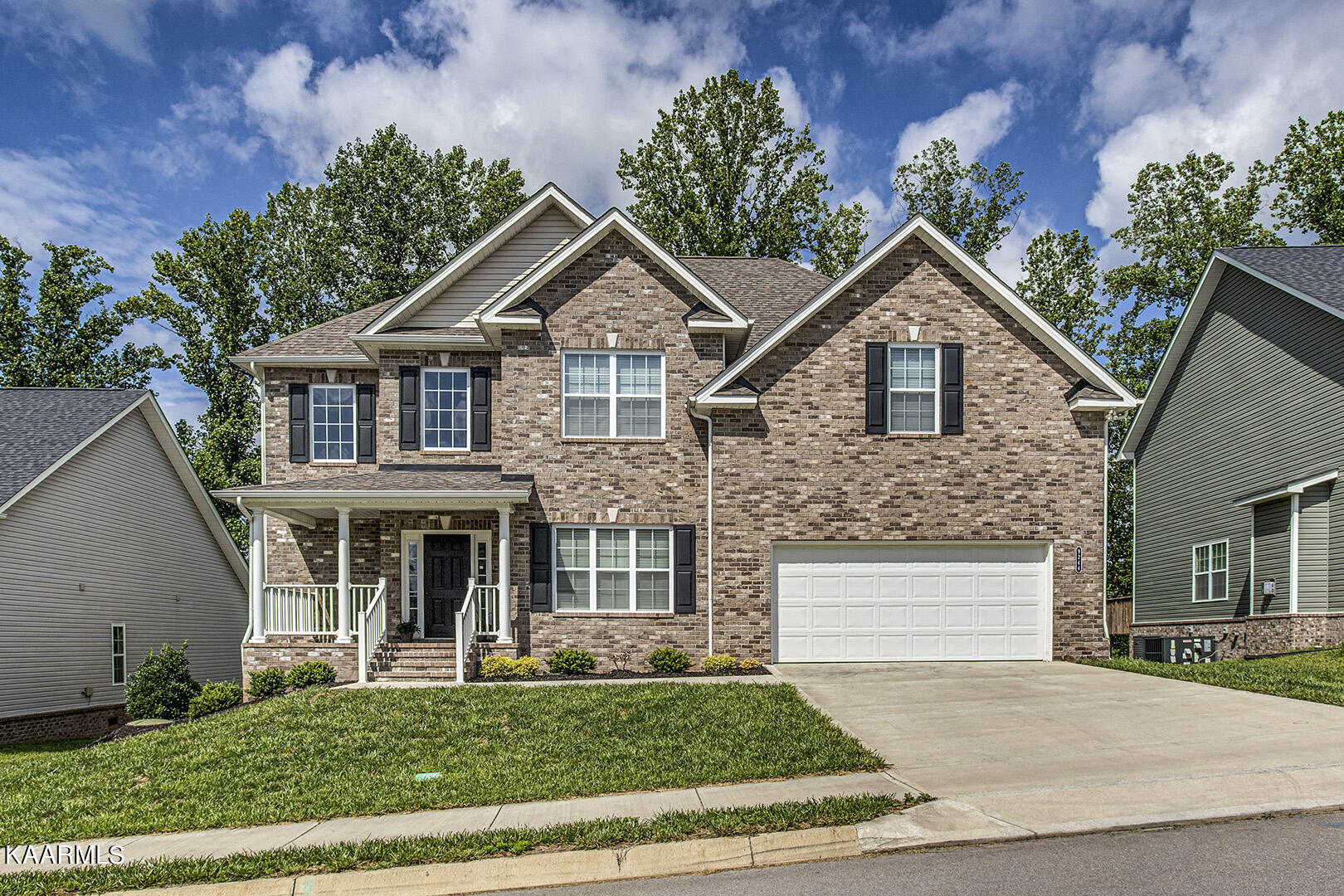 The real estate market in Spring Hill has been experiencing a steady upward trend over the years. It's fueled by the city's excellent quality of life, sound economic development, and the allure of its serene, yet well-connected location. As a result, property values in the area have consistently appreciated, making home purchases a solid investment. Nevertheless, despite its growing popularity, the city still offers relatively affordable housing compared to the national average, particularly when considering the size and quality of homes.
Another defining characteristic of the Spring Hill housing market is the prevalence of planned communities. These communities often come with their own array of amenities such as swimming pools, fitness centers, and clubhouses. They also offer the chance to be part of a close-knit neighborhood where social activities and community events are common.
The city of Spring Hill is committed to planned growth, which bodes well for future homeowners. There are numerous new developments underway, including a range of both residential and mixed-use projects. These initiatives are designed to meet the increasing demand for homes, as well as to further enhance the city's infrastructure, services, and facilities. They reflect the city's commitment to maintaining a high standard of living for its residents and add a forward-looking dynamism to the housing market.
The buying process in Spring Hill is known for being relatively buyer-friendly. Many homeowners are attracted by the professional yet warm approach of local real estate agents, who understand the nuances of the local market and can help navigate the homebuying journey. From the initial property search to closing the deal, potential homeowners will find support and guidance at every step.
Moreover, those looking for family-friendly environments will appreciate Spring Hill's focus on education and community safety. The city is home to several top-rated schools, making it a popular choice among families with school-age children. Additionally, Spring Hill's crime rates are notably lower than both the state and national averages, adding an extra layer of appeal for those seeking a secure and peaceful place to call home.
All of these characteristics, combined with Spring Hill's unmistakable southern charm, make it a city that many are proud to call home. Regardless of where you come from, Spring Hill, Tennessee, offers a housing market that welcomes everyone with open arms and the promise of a rich, fulfilling lifestyle.
Nearby Cities
Among the cities adjacent to Spring Hill, you'll find several that stand out for their housing market, lifestyle, and unique attributes, including Franklin, Columbia, and Thompson's Station.
Franklin, located just north of Spring Hill, is known for its historic charm and vibrant community. The housing market here is dynamic and diverse, offering a mix of beautiful historic homes, modern townhouses, and upscale single-family residences. The downtown area is a designated "Great American Main Street," filled with antique shops, trendy boutiques, and top-rated restaurants, contributing to an exceptional quality of life. Furthermore, Franklin has excellent public and private schools, which is a significant factor for families moving to the area.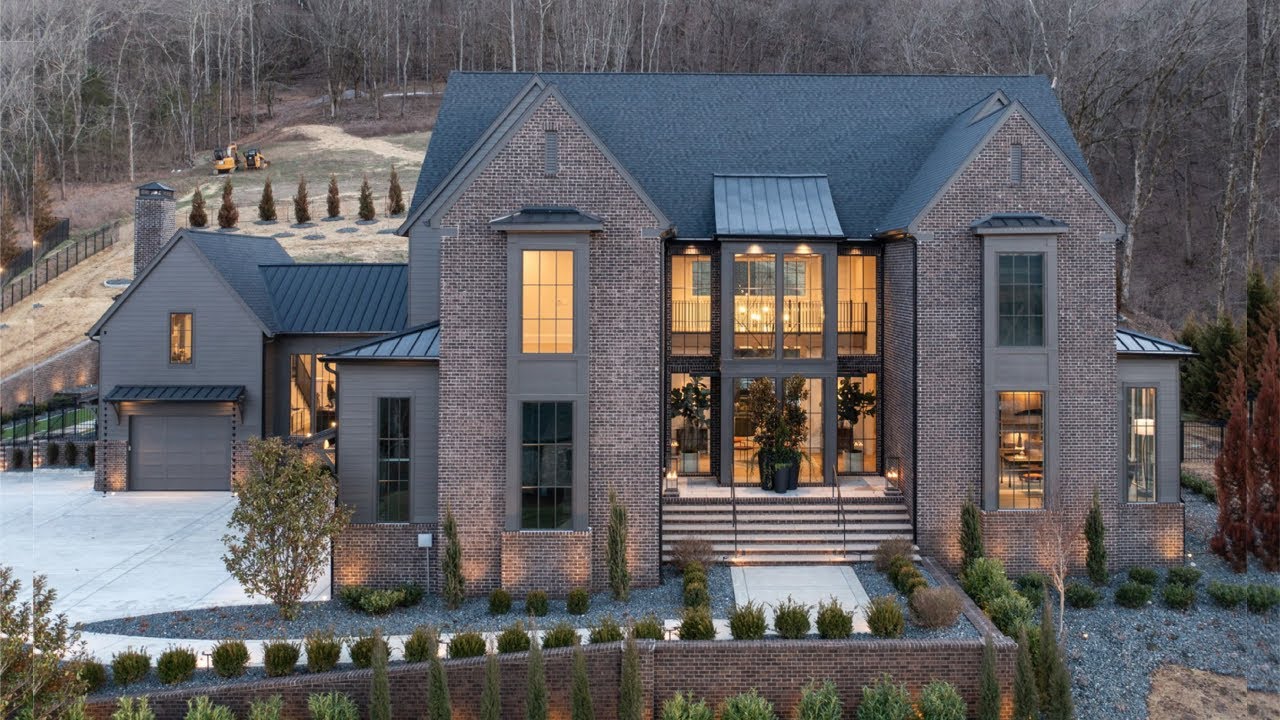 A short drive south of Spring Hill lies Columbia, a city marked by its historic roots and booming arts scene. Columbia's housing market is quite affordable, making it an appealing choice for first-time homebuyers and those seeking more house for their money. The city is home to several annual festivals, like Mule Day, that celebrate its rich history. Moreover, Columbia is known as the "Antebellum Homes Capital," with beautifully preserved historic homes that are a testament to its Southern heritage.
Thompson's Station, on the eastern side of Spring Hill, is a small but growing community with a robust housing market. Homes here are a mix of large, new builds and older, more established properties, all surrounded by the stunning natural beauty of Tennessee. The town is defined by its commitment to maintaining a rural atmosphere and preserving its green spaces, with numerous parks, trails, and open spaces for residents to enjoy. Additionally, Thompson's Station is known for its community initiatives such as its farmer's market and unique community events.
Brentwood, to the northeast of Spring Hill, is an affluent community with a strong emphasis on luxury living. The housing market here is known for its high-end homes, set in sprawling lots with immaculate landscaping. Despite its upscale reputation, Brentwood maintains a welcoming, small-town feel, with top-notch schools and a wealth of recreational facilities. It's also home to an array of parks and nature trails, making it a haven for outdoor enthusiasts.
Each of these neighboring cities brings its own unique charm and appeal to the broader housing market in and around Spring Hill. Their proximity allows residents to enjoy a broad spectrum of lifestyle offerings, adding to the attractiveness of this region of Tennessee.
Top Neighborhoods
When considering a move to Spring Hill, there are several neighborhoods that stand out for their unique attributes, appealing to a wide range of potential residents.
The Autumn Ridge neighborhood is one of Spring Hill's most sought-after areas. This upscale community boasts spacious homes with high-end finishes and extensive amenities, including walking trails and a community clubhouse. The neighborhood is notable for its well-manicured lawns and quiet streets, making it a tranquil retreat for families and professionals alike.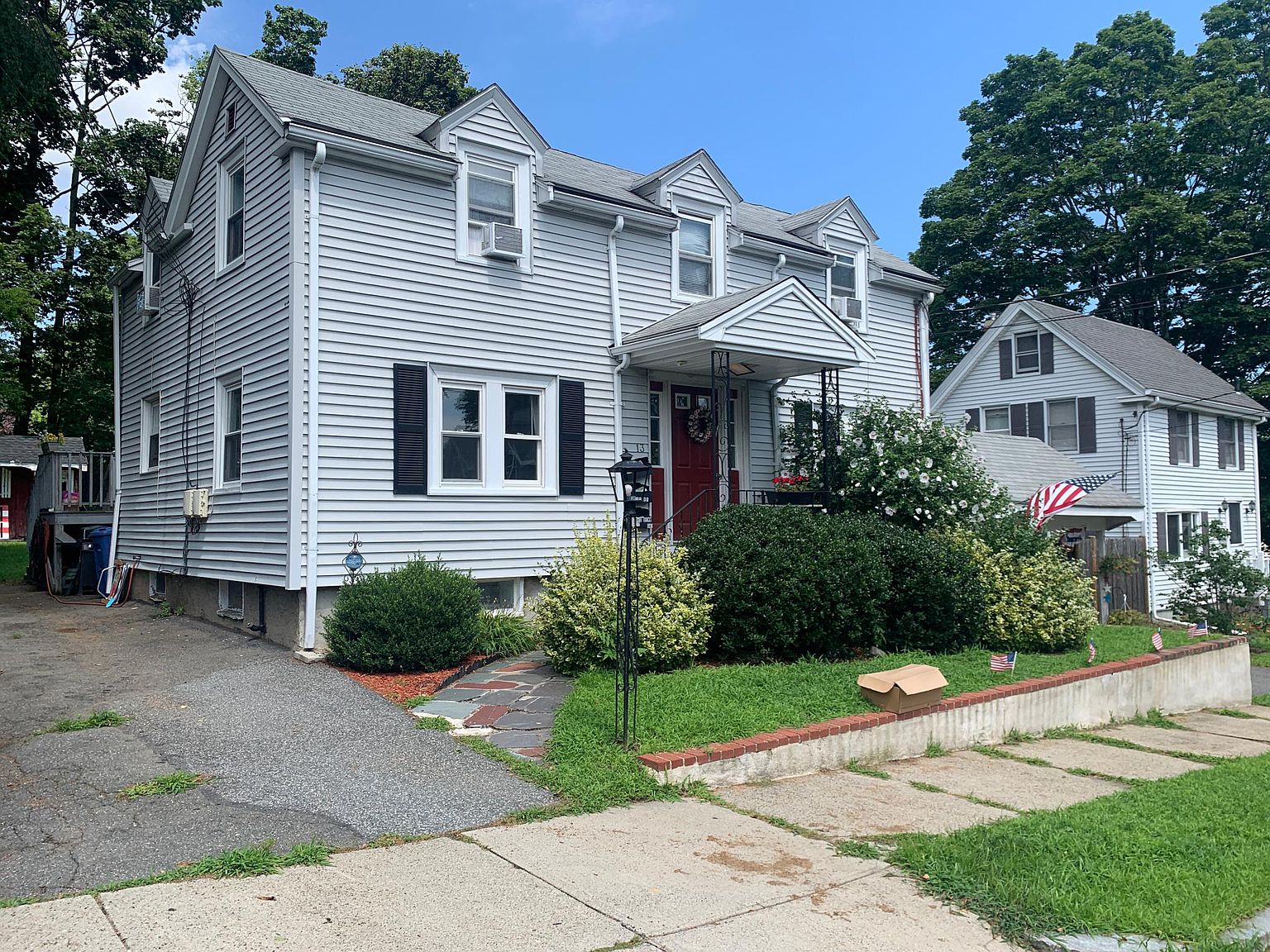 For those seeking a more active community, the Cherry Grove neighborhood offers a wonderful blend of comfortable living and outdoor amenities. The homes here are diverse, ranging from cozy single-family homes to larger properties, all with access to a network of trails, playgrounds, and common areas. The neighborhood also features a large pond and a community swimming pool, providing plenty of recreational opportunities.
Wakefield is another excellent neighborhood that offers a great mix of affordability and lifestyle. Known for its community feel and family-friendly environment, Wakefield has a variety of home styles that appeal to a range of budgets. The neighborhood is also home to a number of green spaces, and its location provides easy access to Spring Hill's shopping, dining, and entertainment options.
The Wyngate Estates neighborhood stands out for its beautiful landscape and larger lot sizes. Here, you'll find expansive homes with generous yards, perfect for those who appreciate a bit more privacy and space. Wyngate Estates also offers a close-knit community vibe, with regular neighborhood events fostering a sense of camaraderie among residents.
Campbell Station is a popular choice for those seeking a community that combines the charm of southern living with modern conveniences. Homes in Campbell Station are built in a traditional style, but with contemporary interiors, providing the best of both worlds. The neighborhood is close to Spring Hill's top-rated schools, making it a favored choice for families.
Finally, the Benevento East neighborhood is known for its luxurious homes and well-planned layout. This community is particularly appealing to those seeking a high-end living experience, with a number of homes featuring bespoke architectural details and upscale amenities. Benevento East is also centrally located, providing easy access to the amenities of both Spring Hill and nearby Nashville.
Each of these neighborhoods offers a distinct experience, showcasing the diversity of residential life in Spring Hill. They embody the city's commitment to creating thriving, welcoming communities that offer a high quality of life for all residents.
Top Condos & Townhomes
In addition to its array of beautiful single-family neighborhoods, Spring Hill also offers a selection of attractive condo and townhome communities, each with their unique benefits and charms.
One of the most desirable condo communities in Spring Hill is the Hardin's Landing neighborhood. These two and three-story townhomes offer residents a low-maintenance lifestyle with an upscale touch. The community is enhanced by a wealth of amenities, including a clubhouse, pool, and playground. Plus, its central location provides easy access to schools, shopping, and dining options, making it a top choice for those seeking a more compact, convenient lifestyle.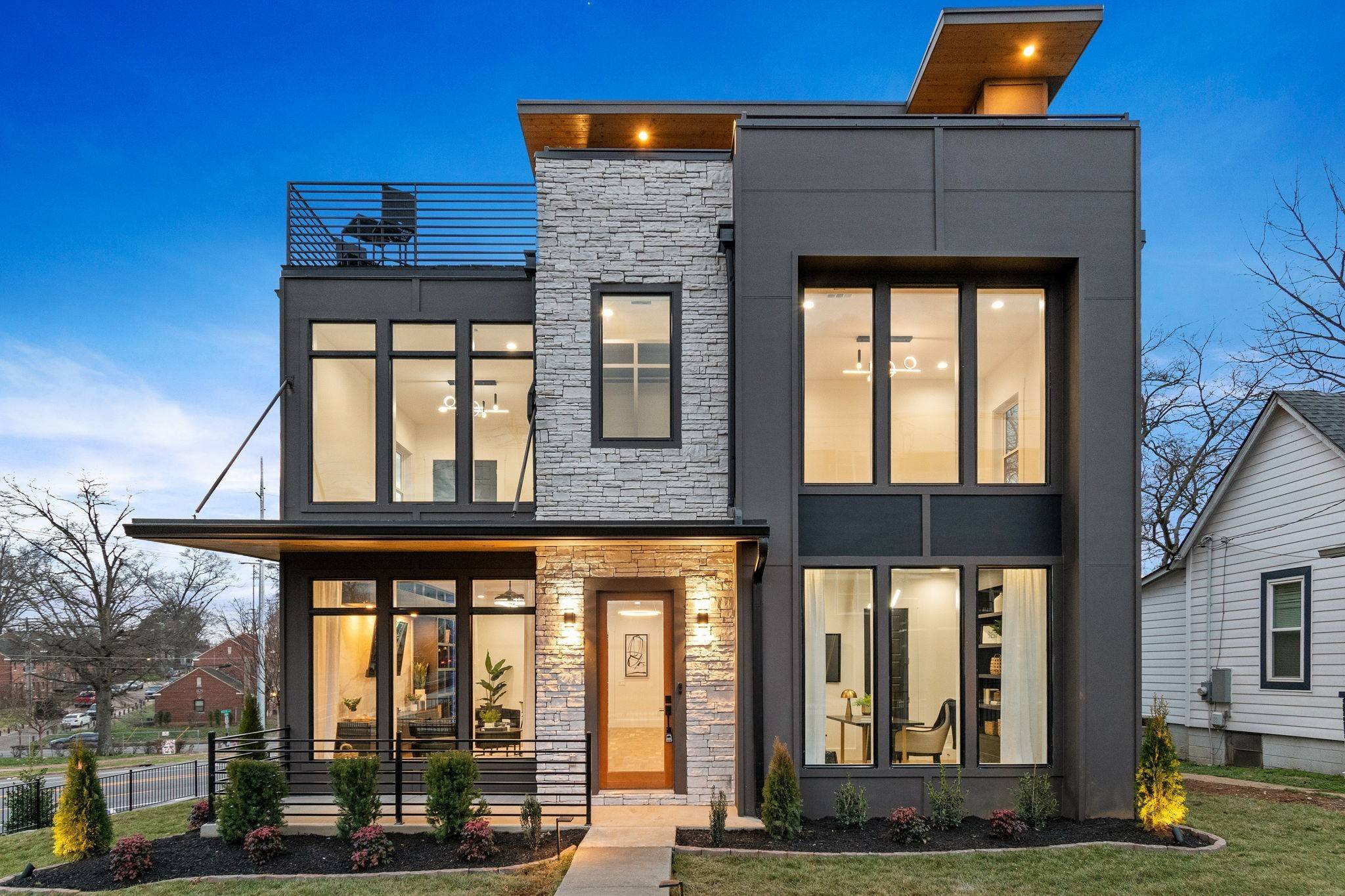 Another popular choice is the Shirebrook community, which is known for its stylish townhomes and proximity to local conveniences. Each residence boasts spacious floor plans, modern appliances, and outdoor spaces. The community also features a park and walking trails for residents to enjoy. With an emphasis on community living, Shirebrook offers a lifestyle that's both convenient and relaxed.
The Woodland Trace Villas offer a unique blend of townhome living with the feel of a single-family home. Each villa features open concept designs, modern finishes, and plenty of outdoor space. The community is surrounded by lush greenery and offers a peaceful retreat from the bustle of city life. With a location close to the General Motors plant, it's a popular choice among the plant's employees and those seeking a quiet, yet convenient place to live.
The townhomes at Harvest Point are also worth considering. This new community is designed around a lifestyle of comfort and convenience, offering amenities like a community pool, dog park, and garden. The townhomes themselves feature modern designs, spacious interiors, and energy-efficient appliances. Its location near Saturn Parkway provides easy access to downtown Spring Hill and Nashville.
Last but not least, the Petra Commons community offers a mix of single-family and townhome living. The townhomes here are characterized by luxury finishes, private courtyards, and spacious layouts. The community is conveniently located near shopping centers and top-rated schools, making it an appealing option for families and professionals alike.
Each of these condo and townhome communities provides a unique living experience and is designed to cater to diverse lifestyle needs. They offer the convenience of lock-and-leave living combined with the benefits of being part of a close-knit community, all within the charming environment of Spring Hill.
Cost of Living
When compared to other metro cities and parts of the USA, the cost of living in Spring Hill, Tennessee, offers a relatively affordable alternative. As per the latest data, the cost of living in Spring Hill is below the national average, making it a budget-friendly option, particularly for families, young professionals, and retirees.
Housing, which is often the most significant factor in the cost of living, is notably affordable in Spring Hill. Although the prices have seen an upward trend due to increasing demand and the growing popularity of the city, they still remain considerably lower compared to cities like Nashville, Atlanta, or Dallas. Homeowners in Spring Hill enjoy spacious properties, quality construction, and attractive neighborhoods without the steep price tags often associated with larger cities.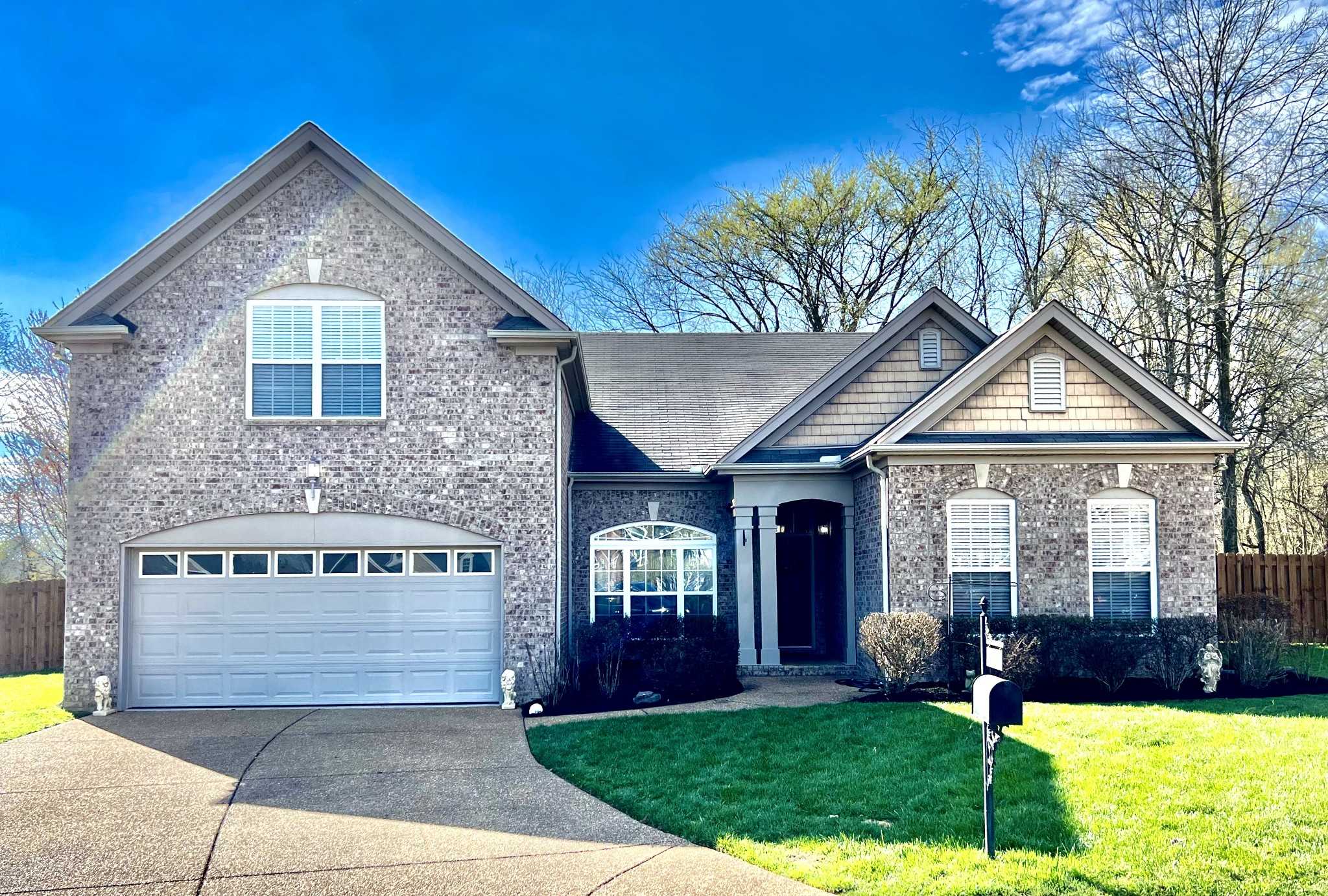 In terms of everyday expenses like groceries, healthcare, and utilities, Spring Hill also offers competitive costs. For instance, grocery prices tend to be on par with or slightly below the national average. Similarly, healthcare costs, which can be a significant expense, especially for retirees, are also generally lower than the national average.
Furthermore, Spring Hill residents can enjoy a variety of entertainment, dining, and recreational opportunities without breaking the bank. There are numerous free or low-cost activities available, including outdoor concerts, nature trails, and community events. Dining out in Spring Hill also tends to be less expensive compared to larger metro areas, without compromising on variety or quality.
While transportation costs can be higher due to the city's spread-out nature, it's important to note that Spring Hill has less traffic congestion than bigger cities. This translates into less time on the road and more time enjoying the city's amenities.
Lastly, it's worth noting that Tennessee as a whole has one of the lowest state and local tax burdens in the country. The state has no income tax on wages and salaries, which can lead to significant savings for Spring Hill residents, especially when compared to high-tax states like California or New York.
In conclusion, the cost of living in Spring Hill offers an affordable, yet high-quality lifestyle. While the city is not the cheapest in the country, when compared to other metro cities, it provides excellent value for money, making it an attractive option for a wide range of individuals and families.
Restaurants and Dining
When it comes to dining, Spring Hill, TN, has a wonderful selection of restaurants that cater to all types of foodies. The city has an enticing mix of local eateries, classic chains, and international cuisine, ensuring a delightful culinary adventure for everyone.
If you're a fan of Southern comfort food, then you absolutely must try out Delta Bound Southern Food Joint. This popular spot is all about serving up authentic Southern dishes with a modern twist. From their mouthwatering shrimp and grits to their famous hot chicken, the flavors are as heartwarming as the hospitality.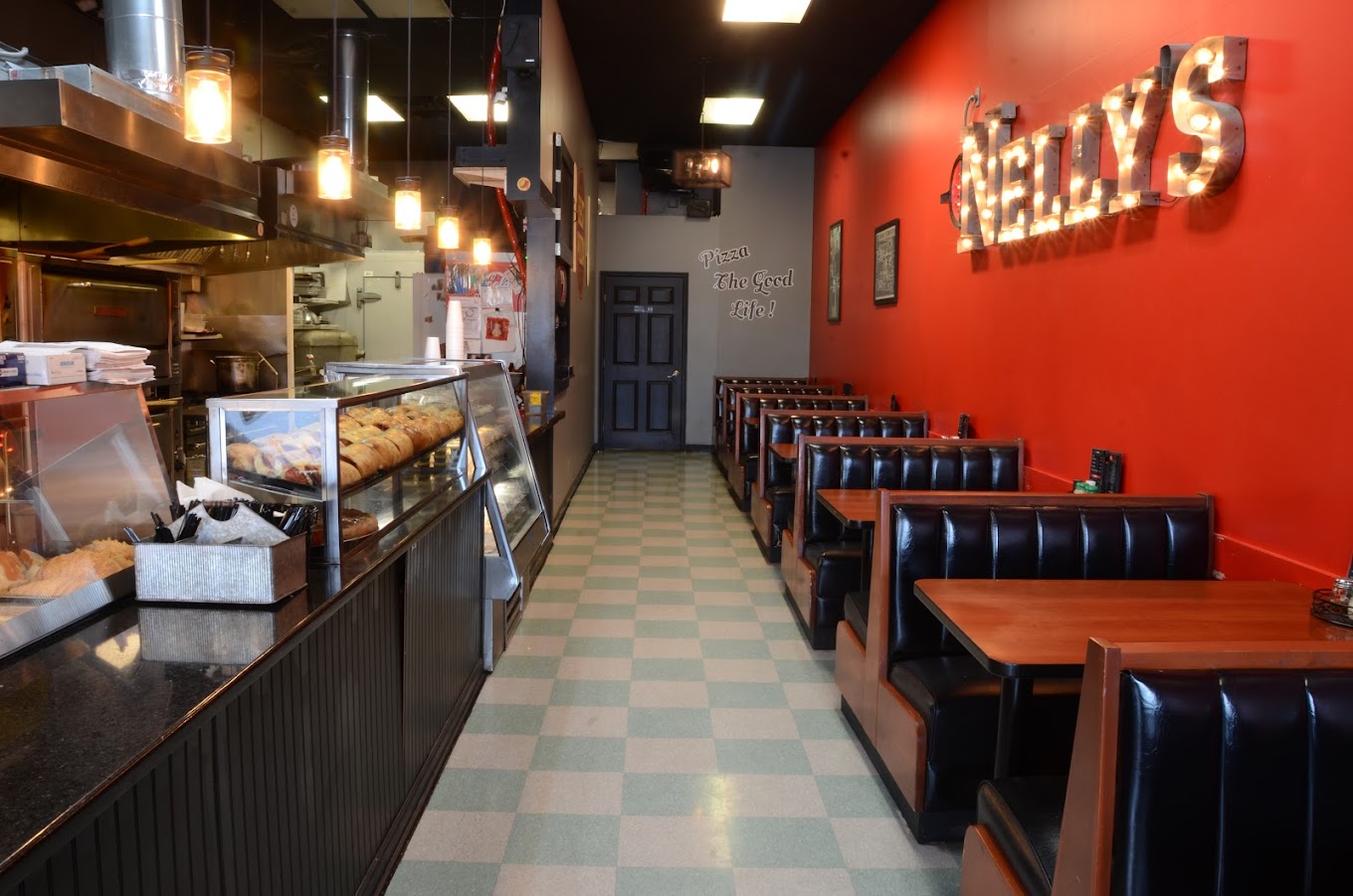 For those who love Italian cuisine, Nelly's Italian Cafe is the place to go. They serve a range of Italian classics, from a variety of pizzas to delectable pastas, and their cannoli is truly something special. It's a great spot for both a casual lunch and a romantic dinner, thanks to its cozy ambiance and friendly staff.
If you're in the mood for Asian cuisine, don't miss out on Fulin's Asian Cuisine. Offering a mix of Chinese and Japanese dishes, Fulin's is known for their high-quality sushi and their General Tso's Chicken. With their modern interior and excellent service, it's a go-to for many locals.
Fans of Mexican food will feel right at home at Pancho's Place. Serving up a delicious array of tacos, enchiladas, and their famous margaritas, Pancho's is the perfect place for a laid-back meal or a fun night out with friends.
In terms of casual dining, Spring Hill has plenty to offer as well. Jack of Hearts BBQ is a local favorite, known for their slow-smoked meats and delectable side dishes. For a great cup of coffee and a relaxed brunch, The Fainting Goat Coffee is an excellent choice. And of course, Martin's BBQ Joint is a must-visit for anyone who loves authentic, pit-smoked BBQ.
And these are just a few of the options! Spring Hill's dining scene is always evolving, with new restaurants and eateries opening regularly. Whether you're craving a gourmet meal or a quick bite, you're sure to find something to satisfy your taste buds in Spring Hill, TN.
Shopping and Entertainment
If you're searching for ways to spend your downtime, Spring Hill, TN, has a great variety of entertainment and shopping options that cater to all tastes and interests. Whether you're a movie buff, an outdoor enthusiast, or a dedicated shopper, you'll find plenty to keep you busy in Spring Hill.
Film lovers can catch the latest releases at the Regal Cinemas in Spring Hill. This modern theater boasts multiple screens, comfortable seating, and a great selection of snacks. It's a popular spot for a relaxed evening out or a family movie night.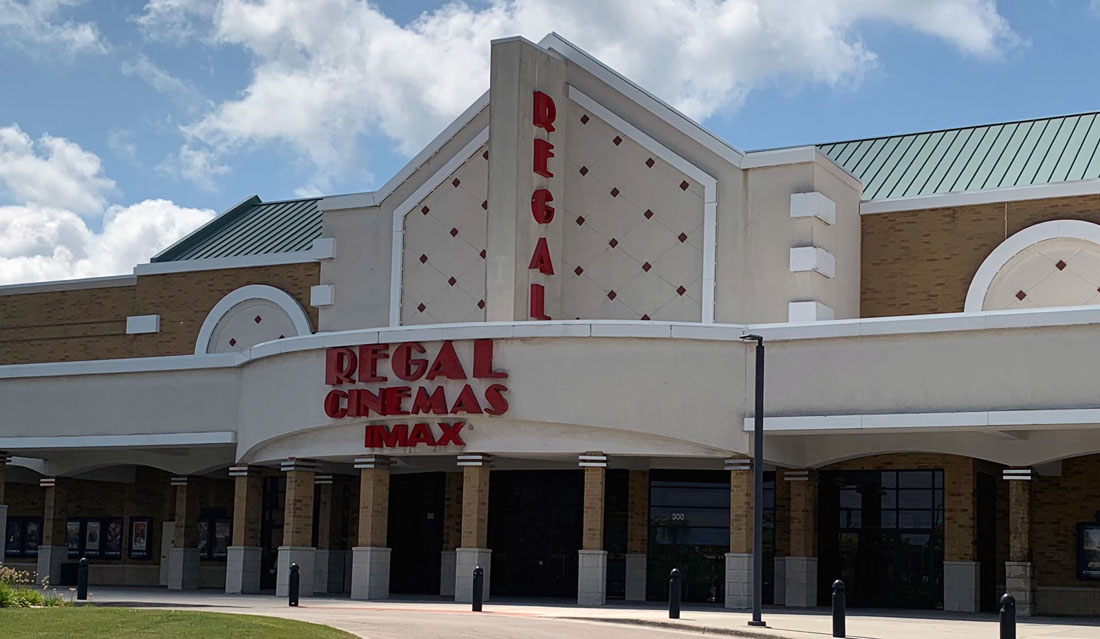 Outdoor enthusiasts won't want to miss Harvey Park, a wonderful green space right in the heart of the city. The park features walking trails, picnic areas, and a playground. Plus, it hosts a variety of community events throughout the year, including the popular Spring Hill Country Ham Festival.
For those who enjoy hitting the links, King's Creek Golf Club is a must-visit. This Arnold Palmer-designed course offers a challenging but enjoyable experience for golfers of all levels. With its well-maintained fairways and picturesque setting, it's a favorite among local golf enthusiasts.
When it comes to shopping, you'll find plenty to explore in Spring Hill. The Crossings of Spring Hill is a large shopping complex home to a variety of major retailers, including Target, Kohl's, and Bed Bath & Beyond. If you're on the hunt for unique items, Spring Hill Antique Mall offers a treasure trove of vintage goods and collectibles.
For local produce and handmade goods, be sure to check out the Spring Hill Farmers Market. Held every Thursday during the summer months, the market features an array of vendors selling fresh fruits and vegetables, baked goods, and artisanal products.
If you're up for a short drive, the nearby city of Franklin offers even more shopping options. The CoolSprings Galleria is a large mall featuring over 150 stores, ranging from high-end retailers to popular chains. Downtown Franklin is also known for its unique boutiques and antiques stores.
In Spring Hill, there's never a shortage of things to do or see. From its recreational facilities to its shopping centers, the city offers a wide range of entertainment options that add to its appeal as a wonderful place to live.
Parks and Nature
For those who love spending time outdoors, Spring Hill, TN, offers a wealth of parks and nature options. Whether you're a fan of hiking, bird watching, or simply enjoying a sunny day in the park, Spring Hill has something for everyone.
One of the standout parks in the area is Harvey Park. This beautiful green space in the center of town features a range of amenities including a skate park, several sports courts, and a playground. The park also has walking trails that weave through lush scenery, providing a lovely spot for a jog or a leisurely stroll. Plus, Harvey Park hosts numerous events throughout the year, like music concerts and food festivals.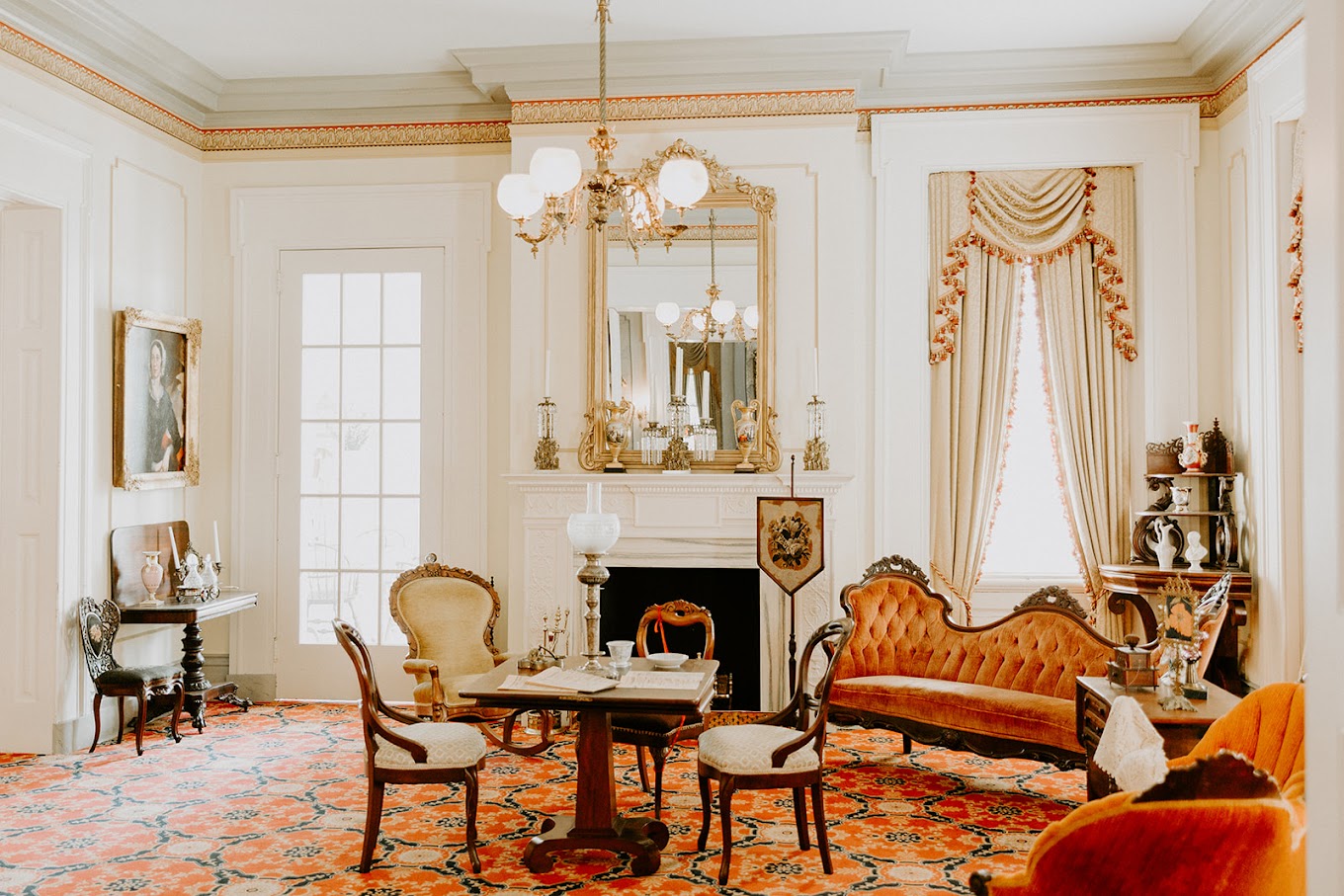 Rippavilla Plantation is another must-visit spot for nature lovers. Though it's primarily known for its historic antebellum mansion, the grounds surrounding the mansion offer plenty to explore. With sprawling lawns, a historic corn maze, and picturesque landscapes, it's a great place for a family picnic or an afternoon walk.
Eva Gilbert Park is a favorite among families with young children, thanks to its well-maintained playground and open spaces. The park also has a picnic pavilion, making it a great spot for outdoor gatherings or birthday parties.
Port Royal State Park, located just a short drive from Spring Hill, is a popular destination for history buffs and nature enthusiasts alike. This historic park was the site of one of the earliest colonial communities in Tennessee and offers a unique blend of natural beauty and historic significance. Visitors can enjoy hiking, fishing, or simply taking in the serene, woodland views.
For those who enjoy fishing, Campbell Station Park offers a beautiful pond stocked with fish. It's also home to a walking trail, soccer fields, and a splash pad for the little ones, making it a popular spot for families.
Then there's the Spring Hill Walkway, a two-mile trail that winds through the city, connecting several parks and residential areas. It's a great path for walkers, runners, and cyclists, offering a safe and scenic route for outdoor exercise.
These parks and natural spaces truly enrich the lifestyle in Spring Hill, offering residents plenty of options for outdoor recreation, relaxation, and community events. There's something incredibly satisfying about having access to such beautiful outdoor spaces right in your own backyard.
Business and Industry
The economic landscape of Spring Hill, TN, is diverse, with a mix of large corporations, small businesses, and everything in between contributing to its robust economy.
One of the key players in Spring Hill's economy is the automotive industry. General Motors has a significant presence in the city with its Spring Hill Manufacturing plant. Originally the home of GM's Saturn brand, the plant now produces a variety of GM vehicles and engines, and it remains a significant source of employment in the region.
Healthcare also plays a crucial role in the local economy, with several top-rated hospitals and medical centers in the area. Maury Regional Health, for instance, operates a number of facilities in Spring Hill, providing a range of services and adding to the city's healthcare industry.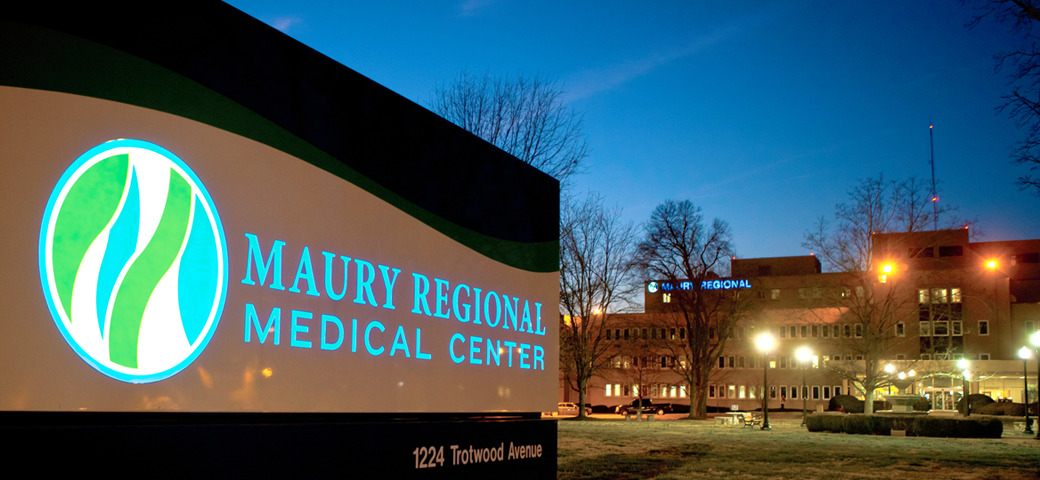 Spring Hill is also home to a growing retail sector, with both large shopping centers and small independent shops contributing to its development. The Crossings of Spring Hill is one of the major retail hubs in the city, housing many national and regional chains.
In addition to these, there's a vibrant small business community in Spring Hill, with a variety of locally owned shops, restaurants, and service businesses. This entrepreneurial spirit not only contributes to the economy but also adds to the charm and unique character of the city.
Education and public administration are other significant sectors in Spring Hill. The city is part of the Maury County Public Schools and Williamson County Schools districts, both of which are major employers.
In recent years, Spring Hill has also seen growth in the technology sector, with several tech companies choosing to establish their operations in the city, attracted by the skilled workforce and supportive business environment.
This diverse mix of industries creates a dynamic and stable economic environment in Spring Hill, making it an attractive place for both businesses and residents. Whether you're looking for job opportunities, thinking of starting your own business, or just want to enjoy the services and amenities offered by a diverse economy, you'll find it in Spring Hill.
Airport and Transportation
When it comes to transportation, Spring Hill, TN, is well-connected with several convenient options for residents and visitors. Whether you're commuting for work, taking a day trip, or planning a longer journey, you'll find multiple ways to get where you need to go.
The closest major airport to Spring Hill is Nashville International Airport, which is approximately 45 miles away. Depending on traffic, it typically takes around an hour to drive between Spring Hill and the airport. Nashville International Airport is served by a multitude of airlines, offering flights to destinations around the country and across the globe. It makes long-distance travel relatively straightforward for residents of Spring Hill.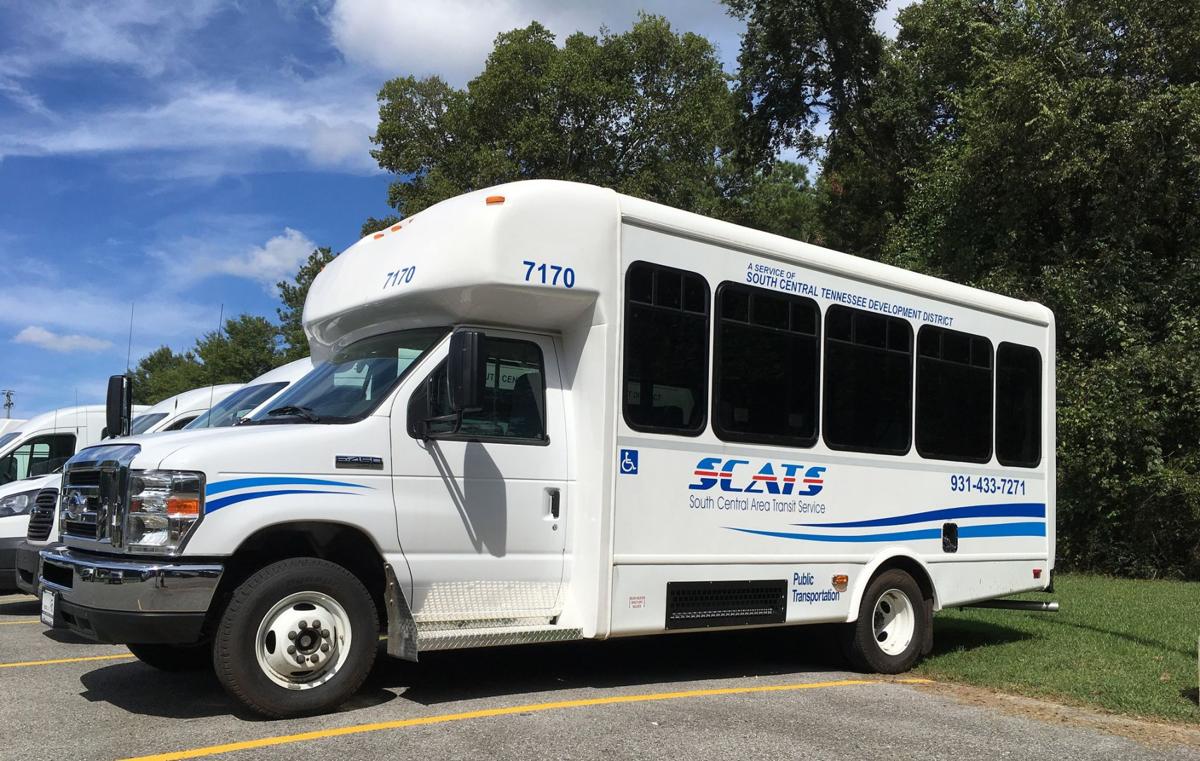 For local transportation, many residents rely on private vehicles, but there are some public transportation options as well. The South Central Area Transit Services (SCATS) operates a demand-response bus service throughout Maury County, including Spring Hill. Riders must schedule rides in advance, but the service provides a helpful option for those who don't drive.
For those commuting to Nashville for work or leisure, the Tennessee Regional Transportation Authority (RTA) operates a bus service from Spring Hill to downtown Nashville. The service runs Monday through Friday, making several trips each day. It's an excellent option for commuters looking to avoid the hassles of driving and parking in the city.
In terms of local transportation within Spring Hill, the city is fairly spread out, so having access to a car can be beneficial. However, the city is also very bike-friendly, with a growing network of bike lanes and trails. Walking is also possible in certain areas, especially around the city center.
While Spring Hill isn't a hub of public transportation, it does offer options for those who need them. The proximity to Nashville International Airport also ensures that residents have easy access to national and international flights, adding to the city's appeal for frequent travelers.
Weather
Spring Hill, TN, like much of the Southern United States, enjoys a relatively mild climate that provides a distinct experience for each season of the year.
Spring is a beautiful time in Spring Hill. The temperatures range from the mid-50s to the mid-70s, and the landscape comes alive with blossoming trees and flowers. It's the perfect weather for enjoying the many outdoor activities that the city has to offer. However, it's worth noting that spring can also bring rain, so a good umbrella can be a useful accessory!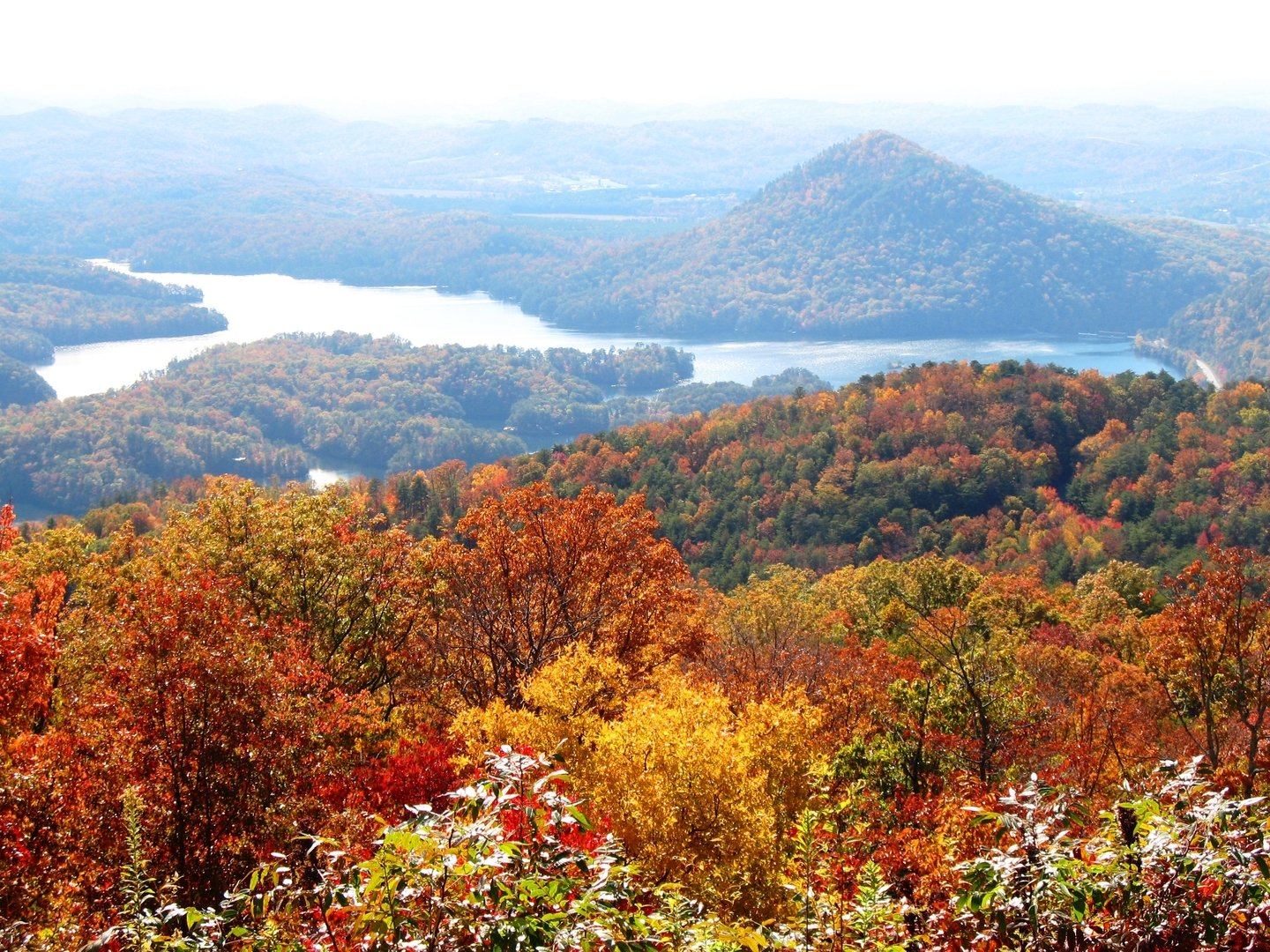 Summers in Spring Hill are typically warm and humid, with temperatures often climbing into the upper 80s and even low 90s. It's a great time to take advantage of the city's many parks or to cool off in one of the local swimming pools. The evenings, though still warm, often bring a welcome break from the heat of the day.
Autumn is a favorite season for many in Spring Hill. Temperatures cool down to a comfortable range in the 60s and 70s, and the changing colors of the leaves create a beautiful backdrop for outdoor activities. It's a wonderful time to visit local pumpkin patches or explore the scenic hiking trails in and around the city.
Winters in Spring Hill are relatively mild compared to many parts of the country. Temperatures usually hover in the 40s and 50s during the day, dropping down to the 30s at night. While snow is not common, the city does see occasional snowfall, typically a few inches at a time.
Despite the occasional bout of severe weather - thunderstorms in the summer or icy conditions in the winter - the overall climate in Spring Hill is quite pleasant. The city's four distinct seasons each bring their own beauty, making Spring Hill a wonderful place to call home year-round.
Private and Public Schools
The city of Spring Hill, TN, prides itself on offering high-quality education options, with a mix of public and private schools for families to choose from.
Public schools in Spring Hill are split between two districts: Maury County Public Schools and Williamson County Schools. Both districts are known for their strong academic programs and dedication to student achievement. Schools such as Spring Station Middle School, Marvin Wright Elementary School, and Independence High School are well-regarded and offer a variety of extracurricular activities to enrich student learning.
Within the Williamson County district, there are top-rated schools like Allendale Elementary School and Summit High School. The district is known for its commitment to academic excellence, offering advanced placement courses and programs tailored to gifted students.
In terms of private education, Spring Hill has several excellent options. Spring Hill Academy is a notable private institution that provides an enriching educational environment for children from preschool through fifth grade. This school emphasizes a curriculum that balances academic, physical, and spiritual growth.
Heritage Covenant Schools is another private option in Spring Hill, offering a unique, classical Christian education for students from kindergarten through 12th grade. The school is known for its small class sizes, experienced teachers, and commitment to integrating faith and learning.
Another unique aspect of education in Spring Hill is the city's strong support for homeschooling. The area has an active homeschool community, with a number of resources and cooperative programs available to assist families who choose this education path.
No matter your family's educational preferences, Spring Hill offers a wide array of options to choose from. The city's commitment to providing quality education makes it an appealing place for families with children of all ages.
History
Spring Hill, TN, has a rich history that adds depth and character to this modern, bustling city. Established in 1809, the city has played a part in some of the pivotal moments in America's past.
One of the most significant events in Spring Hill's history is its role in the American Civil War. The city was the site of the Battle of Spring Hill, which took place on November 29, 1864. This battle was a prelude to the Battle of Franklin, which was one of the bloodiest encounters of the war. The Confederate Army attempted to block the Union Army in Spring Hill but failed, leading to the Union's retreat to Franklin. Today, the Rippavilla Plantation, which served as the Confederate Headquarters during the battle, stands as a museum and testament to this historic event.
Beyond its Civil War history, Spring Hill has experienced significant growth and development over the years. The establishment of the Saturn Corporation by General Motors in 1985 marked a major turning point for the city. While the brand was discontinued in 2010, the plant remains active, producing other General Motors vehicles and providing a significant boost to the local economy.
Many historic homes and sites dot the landscape of Spring Hill, a reminder of its storied past. For instance, the Spring Hill Cemetery, dating back to the 19th century, is the final resting place of several Civil War soldiers and early settlers of the city.
Additionally, the city's Main Street is a nod to its history, with numerous buildings and shops preserving their original, historic architecture. Each structure adds to the city's charm and serves as a tangible link to its rich heritage.
From its pivotal role in the Civil War to its growth as a modern industrial city, Spring Hill's history is woven into the fabric of everyday life, giving the city a unique sense of place and a distinct character that sets it apart. Whether you're a history buff or just appreciate living in a place with a story, you'll find plenty to appreciate about Spring Hill's historic past.