Nolensville, TN Homes for Sale
Nolensville
December 1, 2023
Nolensville is a small town in Williamson County, Tennessee. It's located about 20 miles south of Nashville, and it's known for its beautiful rolling hills and friendly community. The town has a rich history dating back to the early 1800s, and it's home to several historic buildings and sites. Today, Nolensville is a thriving community with a growing population. The town offers a variety of amenities and activities for residents and visitors alike.
Nolensville, TN Real Estate
This quaint community is located just minutes from Nashville, making it the perfect place to enjoy all the best that Music City has to offer. Nolensville is more than just a suburb of Nashville; it's a thriving community in its own right, with plenty of shopping, dining, and entertainment options.
Nolensville is a popular destination for home buyers, as it offers a variety of homes for sale. The homes range from houses from historic properties to new construction. Among these homes for sale are many different options that will fit any taste and budget. There are larger properties available as well as smaller starter homes. Some of the homes have been recently updated while others still retain their original charm. The homes in this neighborhood come in a wide range of prices. You can find starter homes for as low as $200,000, or if you're looking for something more luxurious, there are homes for sale for over $2.5 million.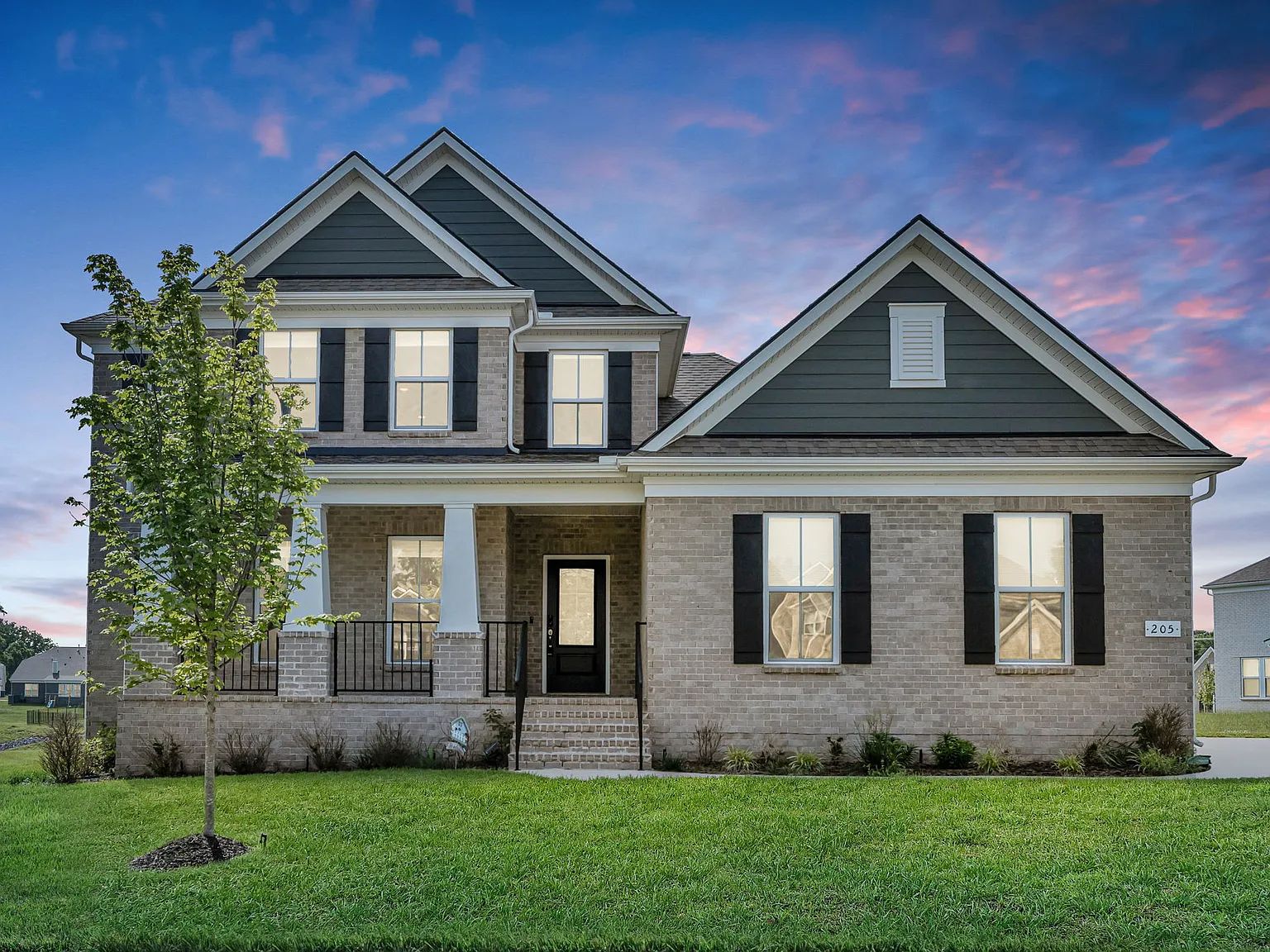 Nolensville, TN Community Amenities
Golfers in Nolensville have plenty of golf courses that are close to the community, whether they are looking for a challenging course or one that's more forgiving. There are many popular courses for golfers to enjoy and some of them include:
Some of the restaurants that can be found in the community are: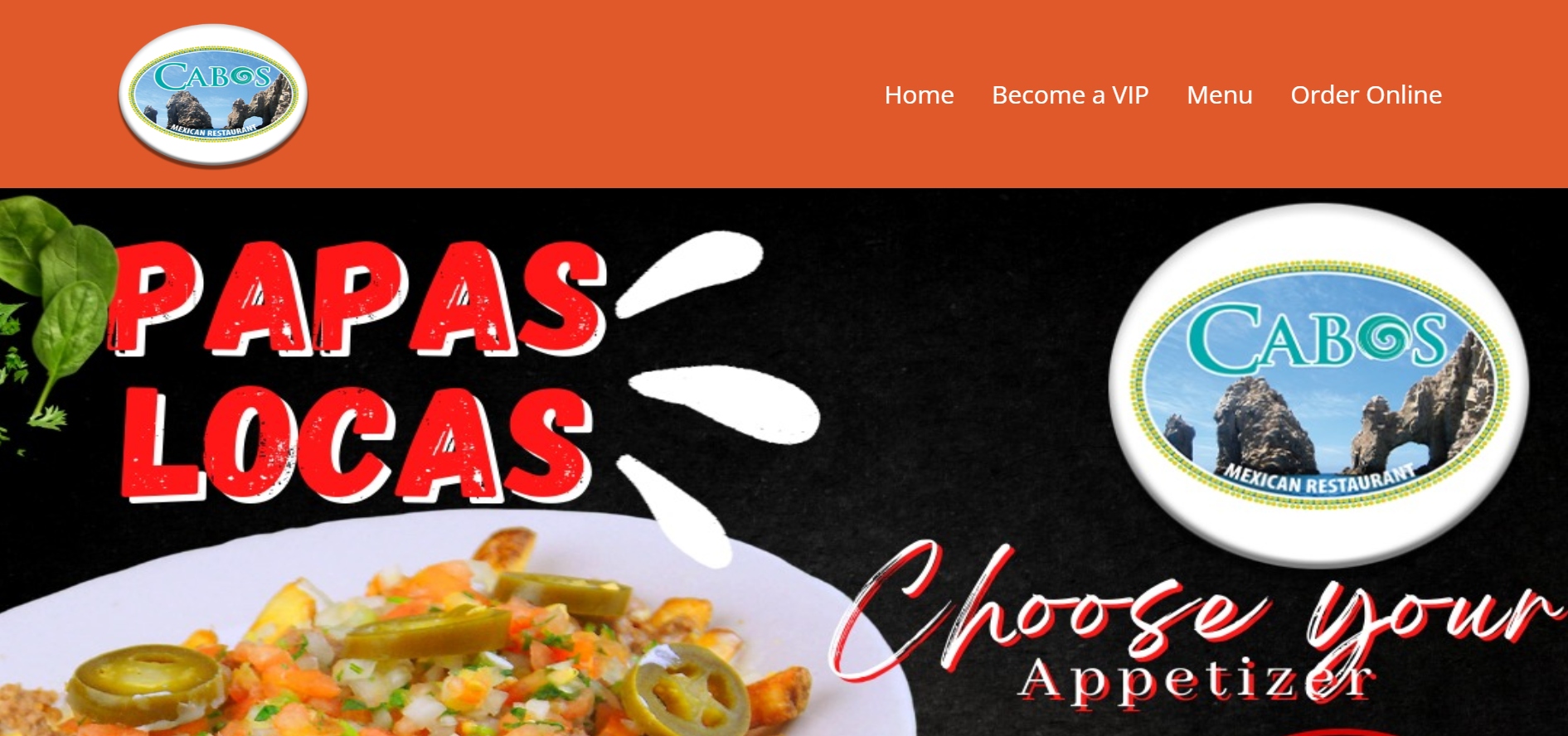 There is a large variety of retailers nearby, which include:
Nolensville, TN School Information
Nolensville falls under the Williamson County Schools District. The District is a highly rated, public school district located in Franklin, TN. The district has 28 elementary schools, 12 middle schools, and 11 high schools. Williamson County Schools serves more than 40,000 students and employs over 2,246 teachers. The district has a student-teacher ratio of 16:1. Williamson County Schools is a diverse community that values excellence in education. The district offers a variety of academic and extracurricular programs to meet the needs of all students. Williamson County Schools is committed to preparing students for success in college and careers. The district offers various courses, including Advanced Placement and International Baccalaureate programs. In addition, the district provides support for students with special needs. Williamson County Schools is a special school district that provides an excellent education for all students. Some of the schools in the district include: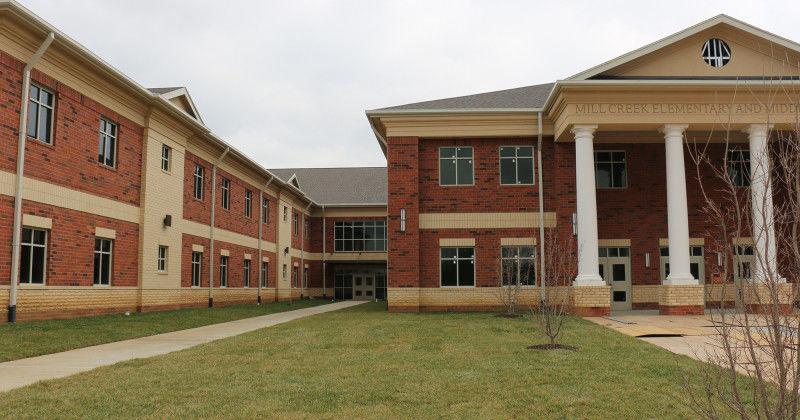 Mill Creek Elementary School | 100 York Rd, Nolensville, TN
Kindergarten - Grade 5 | Student Enrollment: 770
View on Google Maps
Mill Creek Middle School | 200 York Trl, Nolensville, TN
Grades 6 - Grade 8 | Student Enrollment: 702
View on Google Maps
Nolensville High School | 1600 Summerlyn Dr, Nolensville, TN
Grades 9 - Grade 12 | Student Enrollment: 1,169
View on Google Maps
Along with excellent public schooling options available in Nolensville, TN there are private education options located just outside the community. Private schools in the area include:
Thales Academy Franklin | 3835 Carothers Pkwy, Franklin, TN
Kindergarten - Grades 6 | Private, non-religious
View on Google Maps

Montessori Academy | 100 Montessori Dr, Brentwood, TN
Kindergarten - Grade 12 | Private, Catholic
View on Google Maps

Lancaster Christian Academy | 50 Soccer Way, Smyrna, TN
Kindergarten - Grade 12 | Private, Christian
View on Google Maps
For those students who wish to continue their education post-high school, there are many wonderful universities and colleges that are located near Nolensville, TN. They include:
Surrounding Neighborhood
Arrington, Tennessee is a beautiful town located in the heart of wine country. The town is home to several vineyards and wineries, and its rolling hills and scenic views make it a popular destination for tourists. Visitors to Arrington can enjoy wine tastings, tours of the vineyards, and picnics in a picturesque setting. The town is full of lovely homes that sit atop rolling hills, giving residents stunning views of the surrounding countryside. In addition to the wineries, Arrington is also home to several parks and trails, perfect for enjoying the outdoors. With Nashville just a short drive away, residents can easily enjoy all the city has to offer while still living in a quiet and idyllic setting.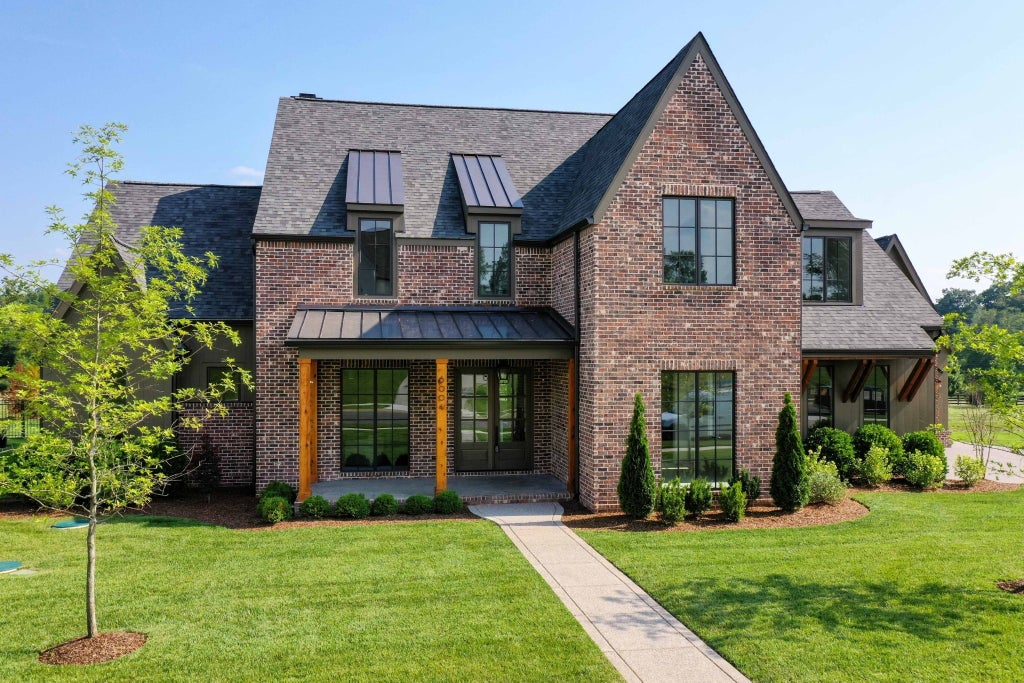 Living in Tennessee
Tennessee is a state located in the southeastern United States. It is bordered by eight other states, including Kentucky, Virginia, and North Carolina. Tennessee is known for its beautiful landscapes, including the Great Smoky Mountains and the Appalachian Mountains. The state also has numerous rivers and lakes, making it a popular destination for outdoor enthusiasts. In addition to its natural beauty, Tennessee is home to several major cities, including Memphis, Nashville, and Chattanooga. Each city offers its own unique culture and attractions. The state also has a rich cultural heritage, being the birthplace of country music and home to many historical sites. If you're looking for a place to call home, Tennessee is a great option.
Housing Market
The housing market in Nolensville, TN, boasts a diverse range of property types, catering to all kinds of prospective homeowners. You'll find an array of architectural styles that reflect the town's historical roots, alongside contemporary designs that are synonymous with modern comfort. The town's properties range from picturesque single-family homes nestled within inviting neighborhoods, to spacious luxury estates overlooking stunning views of the Tennessee hills.
A unique aspect of the Nolensville housing market is the blend of old and new, which is mirrored in the community's housing styles. Historic properties echo the town's past, many retaining their original architectural features with carefully curated updates to ensure comfort and functionality. On the other hand, newer homes, particularly in recently developed communities, display modern aesthetics with open floor plans, energy-efficient technologies, and up-to-date amenities. These options provide homeowners with the freedom to choose a home that matches their personal style and lifestyle needs.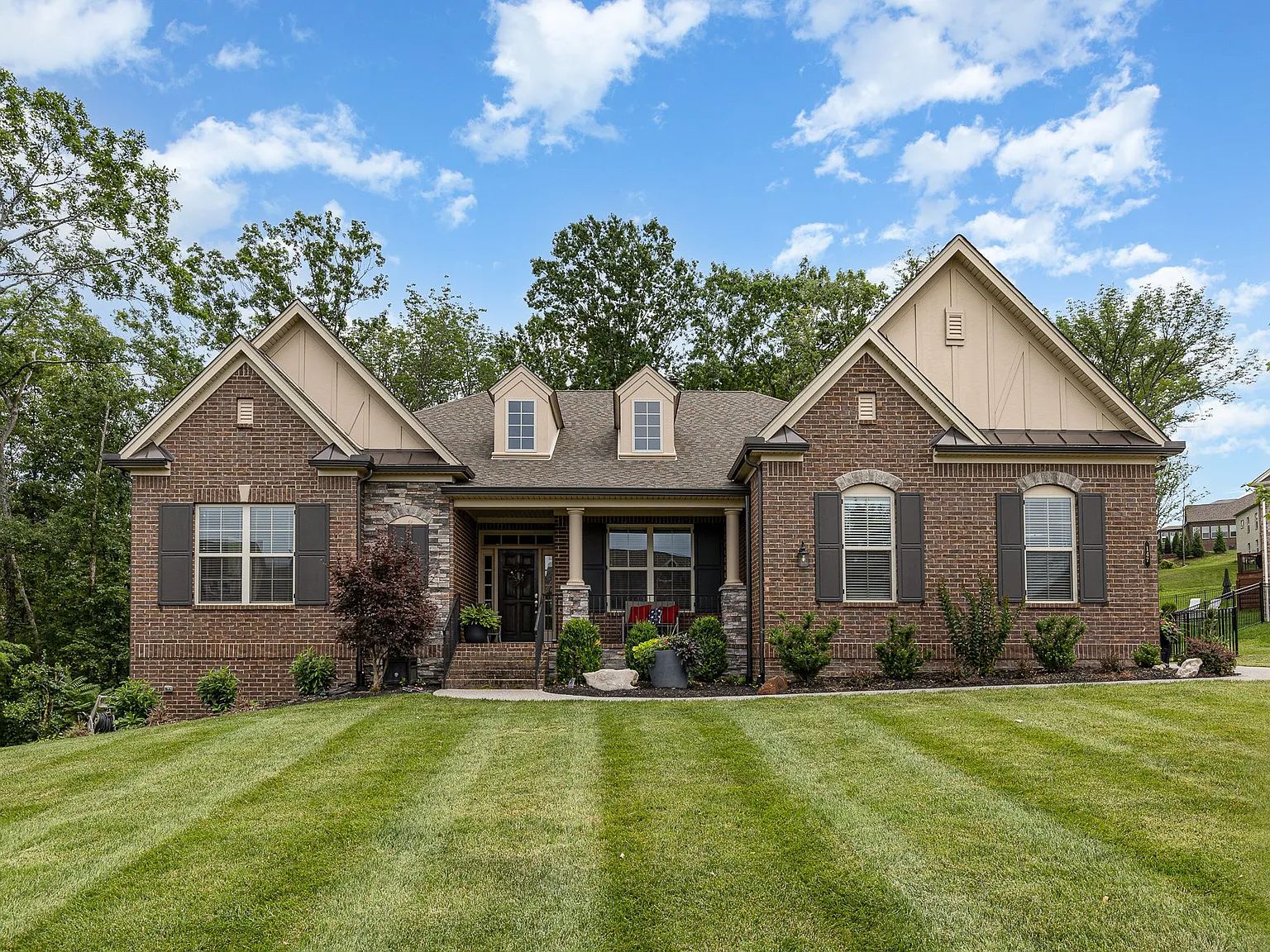 Nolensville's housing market is relatively affordable compared to national averages, which makes it an attractive destination for many. While property values have seen steady growth due to the town's growing popularity, they remain accessible to a wide range of potential buyers, including young professionals, families, and retirees.
Another noteworthy characteristic of Nolensville's housing market is its robust resale value. The town's strategic location, excellent school district, and the high quality of life it offers have continuously driven up demand, ensuring a healthy return on investment for homeowners. Whether you're looking for an investment property or a forever home, the stability and potential for growth in the Nolensville housing market make it a worthwhile consideration.
In addition to a vibrant housing market, Nolensville offers an attractive package of amenities and community resources. Proximity to quality schools is a major draw for families, with the local school district often ranked among the best in the state. Parks, walking trails, and green spaces offer opportunities for outdoor recreation, while the town's historic downtown area, with its unique shops and restaurants, add a layer of charm that makes Nolensville a desirable place to call home.
When you're exploring the Nolensville housing market, it's also important to note that the town's commitment to community development and planning means that it's continually investing in infrastructure and services to support its growth. This proactive approach helps preserve the town's unique character while ensuring it can accommodate new residents comfortably and sustainably. This makes investing in a Nolensville home not just a decision for today, but a sound investment in your future.
Nearby Cities
Adjacent to Nolensville, you'll find several other dynamic cities each with its unique attributes, contributing to a diverse and vibrant region. Some of the notable ones include Brentwood, Franklin, and Murfreesboro, all of which present their own distinctive housing markets, lifestyles, and unique features.
Brentwood, located north of Nolensville, is one of the wealthiest cities in America relative to its population size. The housing market here is robust, with many homes sitting on acre-plus lots, providing residents with plenty of privacy and green spaces. The city is known for its high-quality schools, beautiful parks, and an array of amenities. Residents enjoy a lifestyle that combines tranquility with the convenience of a major metropolitan area, given its proximity to Nashville.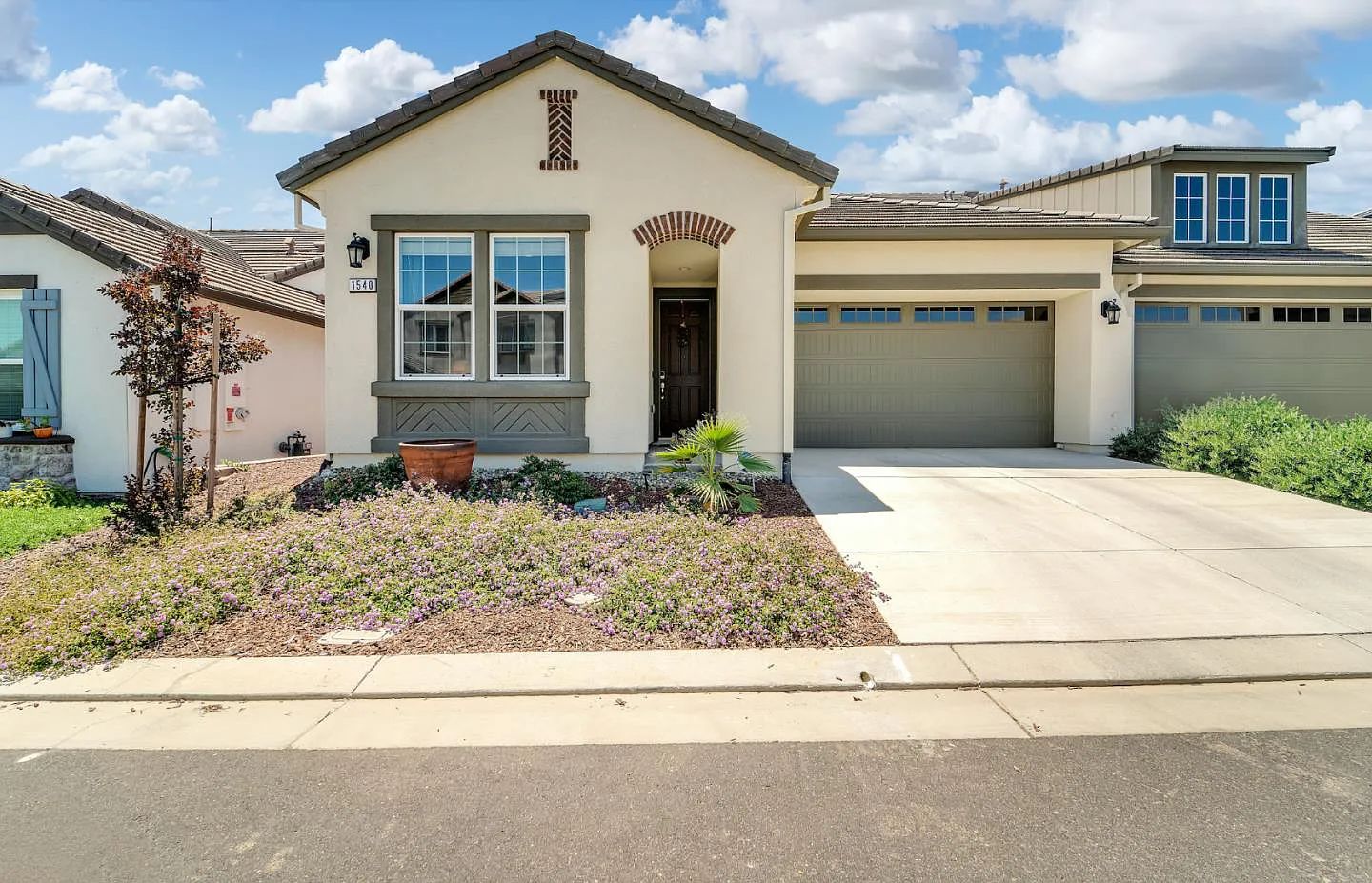 Franklin, located to the west of Nolensville, is another highly desirable area in Williamson County. The city is steeped in history, with many Civil War sites and historic homes that are beautifully preserved. Its housing market is diverse, offering everything from modern condos in the downtown area to large single-family homes in its suburbs. Franklin has a lively downtown area, packed with unique shops, excellent restaurants, and frequent community events, offering a blend of history and modernity that is truly captivating. The city's dedication to the arts, its top-rated schools, and an active community life make it an attractive place to live.
Murfreesboro, situated southeast of Nolensville, is one of the fastest-growing cities in the state. It's home to Middle Tennessee State University, which contributes to the city's vibrant, youthful energy. The housing market in Murfreesboro is notably affordable, making it a popular choice for first-time homebuyers and families. The city offers a suburban lifestyle with a balance of city amenities and an abundance of outdoor activities. You'll find everything from shopping centers and dining options to parks and hiking trails.
These cities surrounding Nolensville each offer unique lifestyle choices and housing market characteristics. Whether it's Brentwood's luxury, Franklin's rich history, or Murfreesboro's energetic vibe, these cities enrich the region's attractiveness and provide prospective homeowners with a variety of options to consider. The close proximity of these cities to Nolensville also makes it possible to enjoy the amenities and unique attributes they offer, further enhancing the appeal of living in this charming Tennessee town.
Top Neighborhoods
When moving to Nolensville, you'll find a variety of neighborhoods to consider, each offering unique qualities that make this town such a desirable place to live. Some of the top residential neighborhoods include Bent Creek, Silver Stream Farm, and Burkitt Village.
Bent Creek is one of Nolensville's most sought-after communities. A large, master-planned subdivision, Bent Creek offers a mix of single-family homes and townhouses with varying sizes and styles. The neighborhood is family-friendly, with amenities that include a community pool, playgrounds, and walking trails. Homes here often feature spacious yards and open floor plans, catering to modern family living. Proximity to local schools, parks, and Nolensville's town center make Bent Creek a convenient and appealing choice for families of all sizes.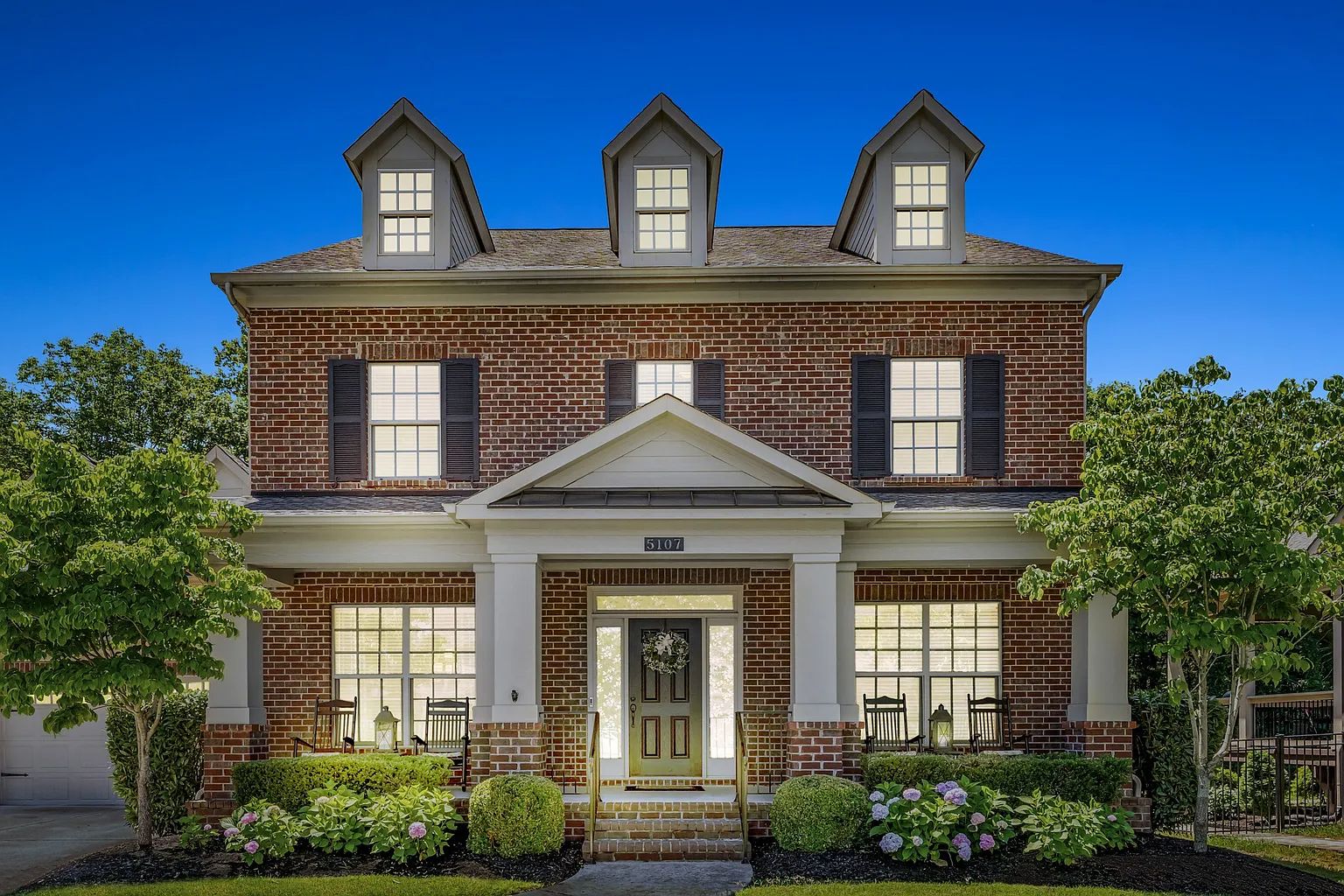 Silver Stream Farm, another popular Nolensville neighborhood, is known for its beautiful homes and well-planned layout. The neighborhood boasts a tranquil setting with homes backing onto green spaces, adding to its appeal for those seeking a peaceful living environment. Silver Stream Farm offers a range of home sizes, most of which are traditional-style properties with spacious interiors. The neighborhood features a community playground and walking trails, with excellent schools and amenities within a short distance.
Burkitt Village is a newer neighborhood in Nolensville that is gaining popularity for its convenient location and wide range of home options. The neighborhood is situated on the border of Davidson and Williamson Counties, offering easy access to both Brentwood and Nashville. Homes in Burkitt Village are contemporary in style, with open floor plans, modern fixtures, and energy-efficient designs. The neighborhood has a community feel, with a variety of amenities within walking distance, including shops, restaurants, and parks.
Each of these neighborhoods offers a distinct slice of Nolensville's charming lifestyle. With an array of housing options, convenient amenities, and access to excellent schools, these neighborhoods exemplify why so many people are drawn to call Nolensville home. No matter your lifestyle or family size, you're sure to find a neighborhood that feels like the perfect fit for you in Nolensville, Tennessee.
Top Condos & Townhomes
If you're looking for the convenience and community vibe offered by condo or townhome living, Nolensville, TN offers several excellent options. Communities such as Carothers Farms, Burkitt Springs, and Bent Creek are worth considering for their variety of offerings and unique attributes.
Carothers Farms, located on the edge of Nolensville, offers a range of living options, including townhomes and condos. The community is designed with a traditional neighborhood feel in mind, featuring a town center with retail and dining options. The homes in Carothers Farms are beautifully crafted with modern designs and upscale finishes. Residents enjoy amenities like a neighborhood pool, a dog park, and walking trails, making it an appealing choice for those seeking an active, community-oriented lifestyle.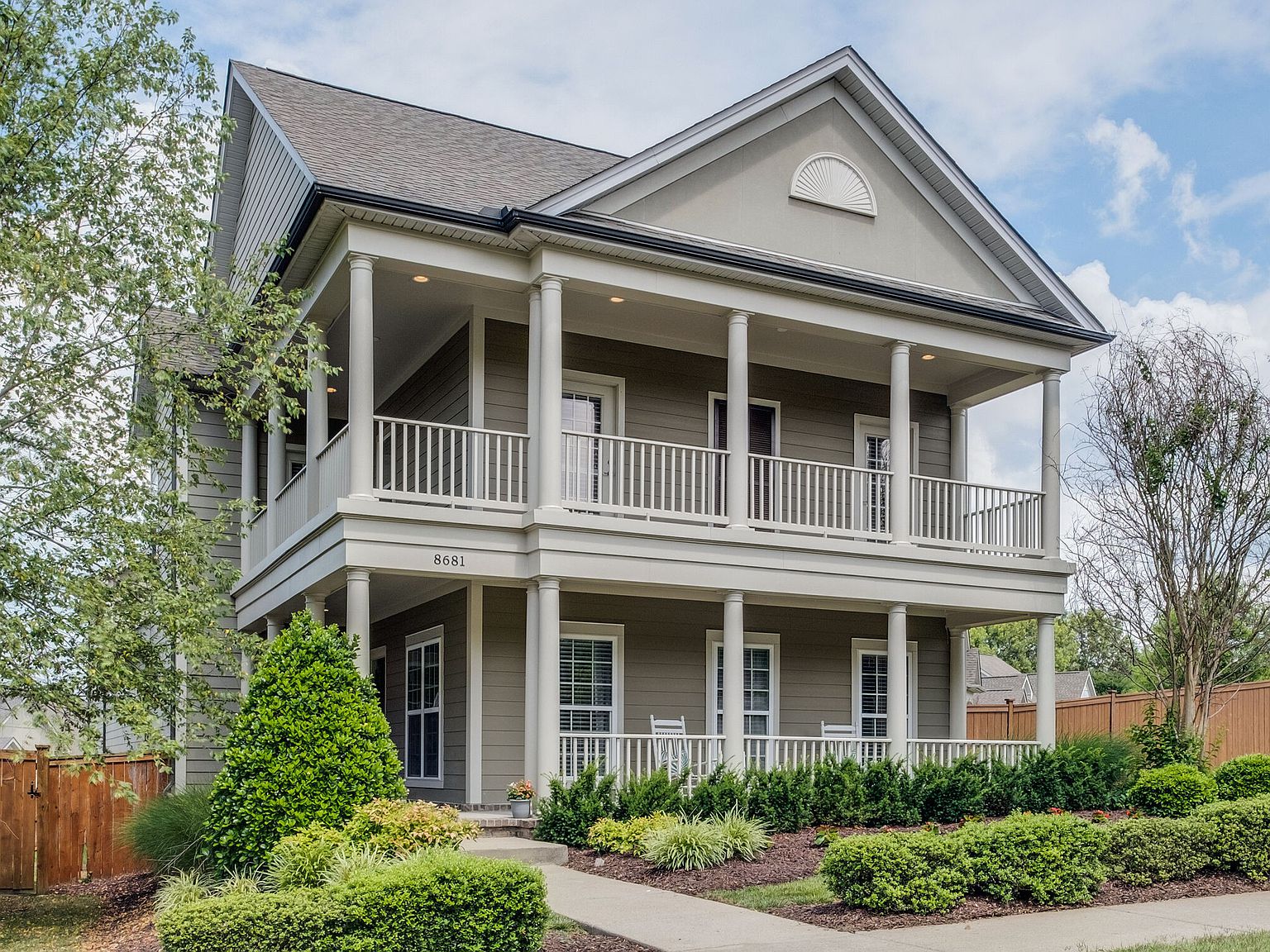 Burkitt Springs is another noteworthy community offering townhomes in Nolensville. This neighborhood stands out for its excellent location on the border of Williamson and Davidson Counties, providing easy access to the amenities of both Nolensville and Brentwood. The townhomes in Burkitt Springs are designed with a contemporary aesthetic, featuring open floor plans and high-quality finishes. The community is well-planned, with green spaces and a central pond that adds to its charm and tranquility.
The Bent Creek community, although mainly known for its single-family homes, also offers townhomes. These properties are ideal for those looking for a lower-maintenance lifestyle without compromising on the amenities or the sense of community that Bent Creek provides. The townhomes in Bent Creek feature multi-level living, garages, and access to all the community's amenities, including the pool, playgrounds, and walking trails. The neighborhood's location near schools, parks, and the town center makes it a convenient choice for many.
These condo and townhome communities in Nolensville, TN offer a blend of comfort, convenience, and community. They are designed to suit the lifestyles of a variety of residents, from young professionals and first-time homebuyers to downsizers and retirees. With the town's excellent amenities, friendly atmosphere, and the appeal of low-maintenance living, these communities truly showcase the best of Nolensville living.
Cost of Living
When considering a move to Nolensville, TN, it's important to factor in the cost of living. Compared to other metropolitan cities and parts of the United States, Nolensville offers a cost of living that is relatively affordable, particularly when considering the quality of life, amenities, and community attributes that the town provides.
Generally, the cost of housing in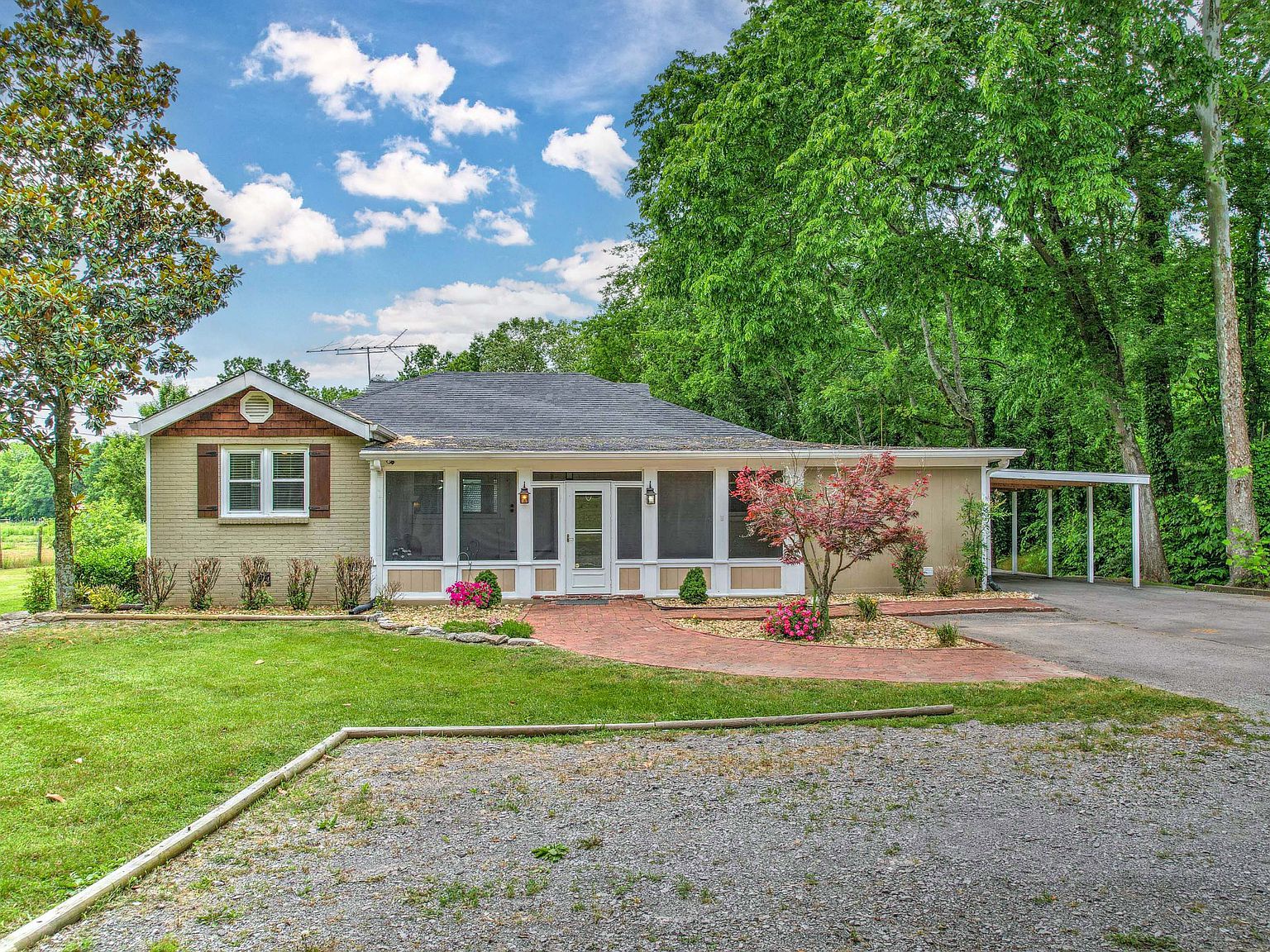 is somewhat higher than the national average, reflecting the town's desirability and the quality of its homes. However, when compared to larger metropolitan areas such as Nashville, Los Angeles, or New York, housing in Nolensville is significantly more affordable. This affordability extends to a range of housing options, from single-family homes to condos and townhomes, making Nolensville accessible to a diverse array of homebuyers.
Outside of housing, other factors that contribute to the cost of living, such as groceries, healthcare, and transportation, tend to be close to or slightly below the national average in Nolensville. This is particularly the case when compared to major metropolitan areas, where the cost of these necessities can be significantly higher.
For example, healthcare costs in Nolensville, and in Tennessee more broadly, are generally lower than the national average. This is a significant factor for many individuals and families when considering relocation and contributes to Nolensville's appeal.
Similarly, transportation costs in Nolensville are relatively low, with the town's compact size and community layout often reducing the need for extensive commuting. While the town is part of the greater Nashville Metropolitan Area, its relative independence from the city center allows for a lower cost of living, as residents often have less need for daily, long-distance commuting.
One more important factor to consider is the state of Tennessee's tax structure. Tennessee is one of the few states in the U.S. that does not levy a personal state income tax, which can result in significant savings for residents and effectively lower the overall cost of living.
Taken together, these factors make Nolensville an attractive choice for those looking for a high quality of life at a more affordable cost than many other metropolitan areas in the United States. It's a town that offers the charm and community feel of small-town living, the convenience and amenities of a larger city, and a cost of living that is competitive and often advantageous compared to other regions.
Restaurants and Dining
When you're living in Nolensville, TN, you'll quickly discover that the town's dining scene is a delightful mix of comfort food, international flavors, and creative cuisine. Whether you're craving a down-home Southern meal or looking to experiment with diverse culinary delights, Nolensville's restaurants have something to offer everyone.
For a start, you wouldn't want to miss out on the local favorite, Martin's Bar-B-Que Joint. The team here takes barbeque very seriously. You can watch as they cook the meat low and slow over a real pit fire, creating that authentic, smoky flavor that's signature to Southern BBQ. And don't forget to try their tangy coleslaw and creamy mac and cheese for the full experience.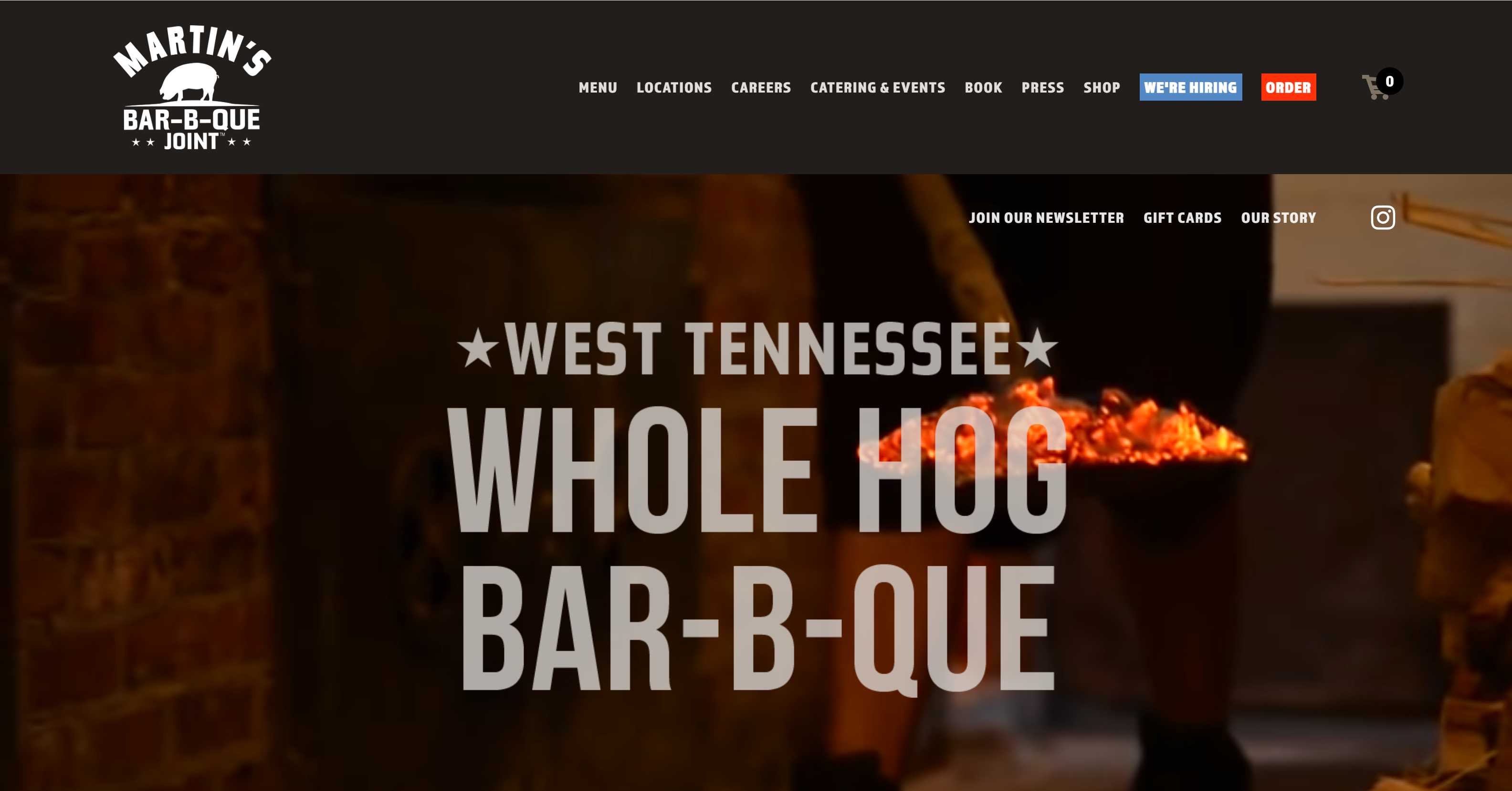 If you're in the mood for some homestyle Mexican cuisine, then head over to Oscar's Taco Shop. From burritos to tacos, everything here is delicious and served up with generous portions. Plus, their freshly made salsa and guacamole really add an extra kick to your meal.
Pizza lovers will be delighted to discover Mama's Java Cafe. It's not just a coffee shop, it's a community hub that serves up delicious artisanal pizzas on Friday nights. Their thin, crispy crust and fresh toppings have made their pizza nights a beloved Nolensville tradition.
Looking for something a bit different? Try out Outlanders Southern Chicken. They've put a twist on traditional Southern fare with their delicious chicken sandwiches, with options for unique toppings and sauces. Their crispy chicken is the perfect combination of juicy and crunchy.
For those with a sweet tooth, a trip to Tasty Table & Olive Branch Bakery is a must. Their homemade pastries, cakes, and cookies are not only visually stunning but taste divine. They also serve a wonderful lunch menu, making it a perfect stop at any time of the day.
Nolensville's dining scene truly punches above its weight for a small town. The array of flavors, the emphasis on fresh and locally-sourced ingredients, and the welcoming atmosphere at each of these local eateries make dining in Nolensville a delightful culinary adventure.
Shopping and Entertainment
In Nolensville, TN, you'll discover a variety of entertainment and shopping options that add to the charm of this small town. Despite its size, Nolensville offers a vibrant mix of local businesses, antique shops, and outdoor activities that keep both residents and visitors entertained.
When it comes to shopping, Nolensville's historic district is home to an array of unique local businesses. Take a stroll down Nolensville Pike and you'll find charming antique shops like the Nolensville Feed Mill, a rustic shopping hub that offers an array of vintage goods, locally made crafts, and even locally sourced honey. Just down the street is Three French Hens, a stylish boutique with a mix of home decor, fashion, and unique gifts.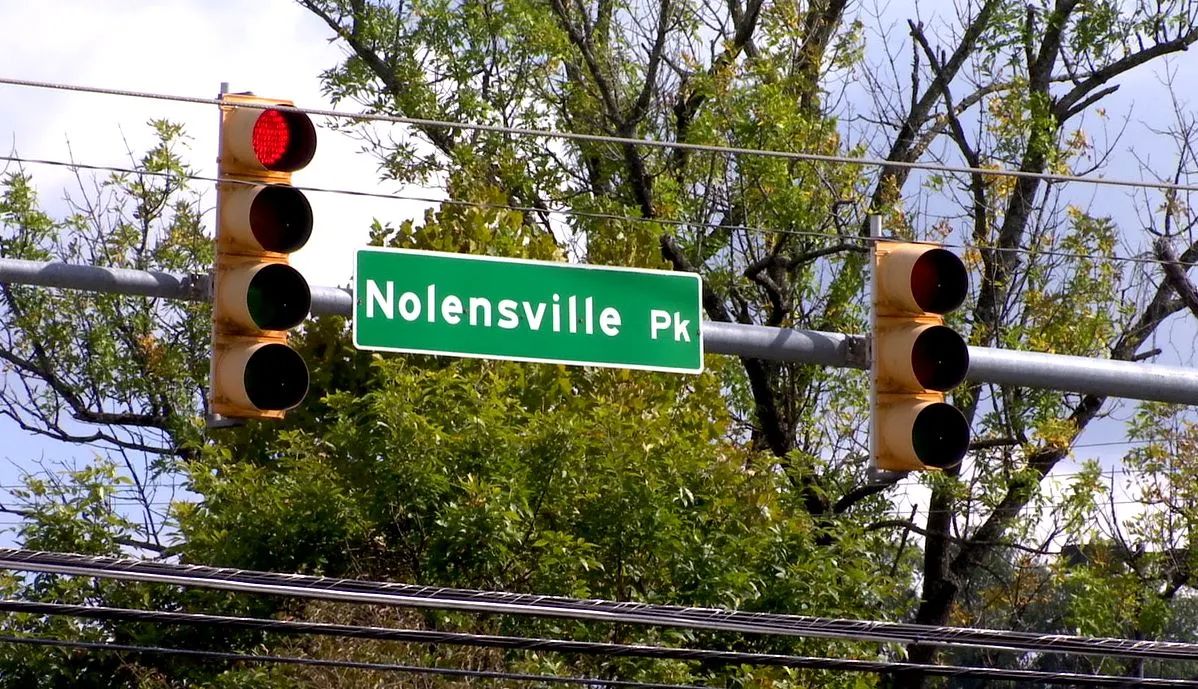 Entertainment in Nolensville leans toward the laid-back and family-friendly. The Nolensville Park and Recreational Center offers various sports facilities and a beautiful park that hosts community events throughout the year. For those who enjoy the outdoors, the town is surrounded by natural beauty and hiking trails. The Nolensville Historic Trail is a popular choice, winding through historic sites and offering a lovely way to spend an afternoon.
Nolensville also holds several festivals and community events throughout the year, such as the annual Buttercup Festival in April. This beloved event features local vendors, live music, and family-friendly activities that bring the whole community together. And let's not forget the weekly Nolensville Farmer's Market, where you can pick up fresh produce, artisanal foods, and handcrafted items while enjoying live music and community spirit.
For a change of pace, the town's close proximity to Nashville means that bigger city entertainment options are only a short drive away. But many residents find that between the local shops, community events, and beautiful natural surroundings, Nolensville offers plenty of its own charm and entertainment right at home. Whether you're a fan of shopping, love to explore the great outdoors, or simply enjoy soaking in the local community vibe, there's always something to do in Nolensville, TN.
Parks and Nature
If you're someone who loves spending time outdoors, you'll be thrilled with the parks and natural offerings of Nolensville, TN. The town is surrounded by beautiful rolling hills and offers several parks, trails, and outdoor spaces where you can soak in the serenity of nature.
One of the town's standout outdoor areas is the Nolensville Park and Recreation Center. This expansive space offers something for everyone. There's a walking trail for those who enjoy a leisurely stroll or a morning run, ball fields and sports facilities for the athletically inclined, and playgrounds that are a hit with the younger crowd. The park also hosts various community events and festivals throughout the year, making it a lively hub of activity.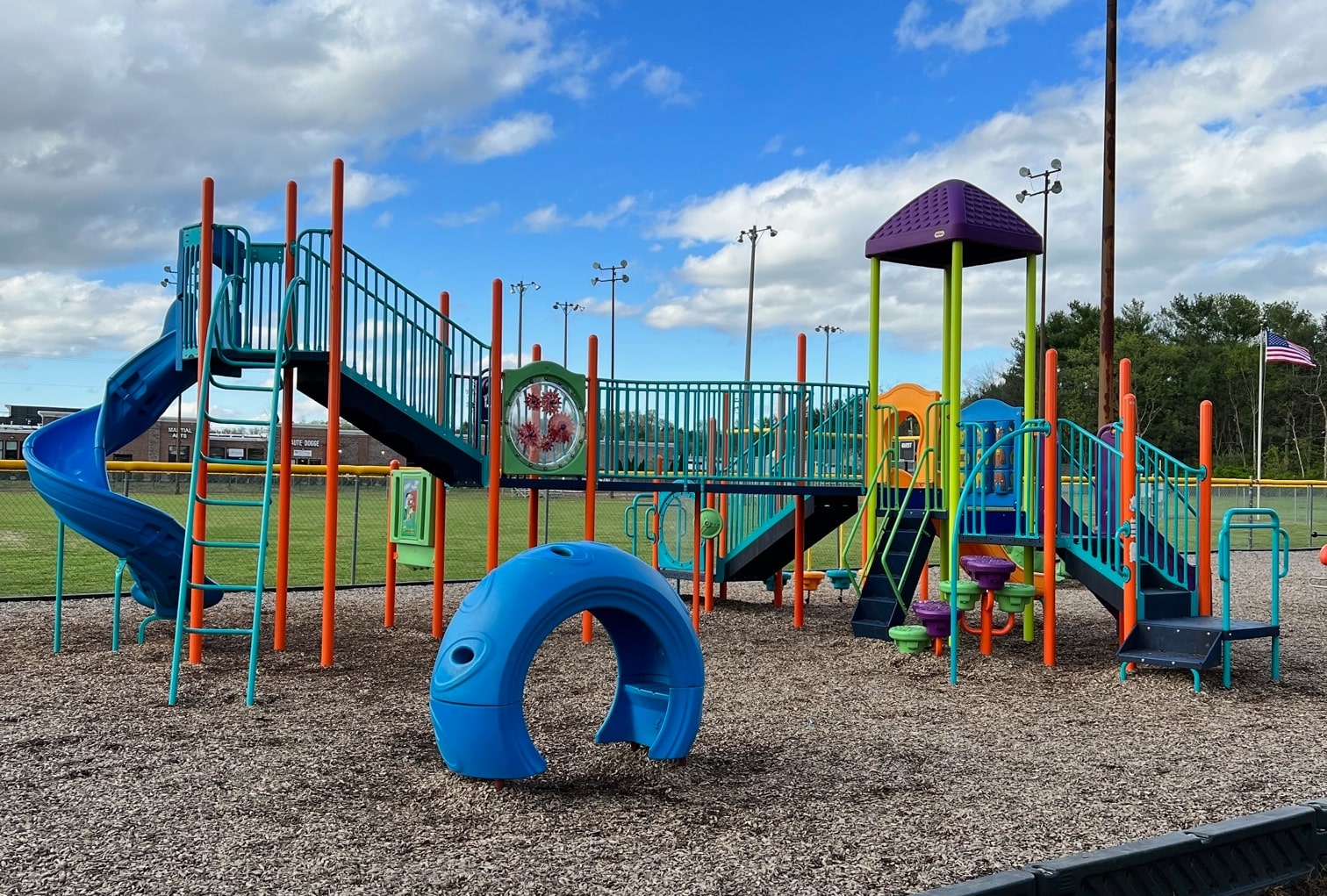 For those who enjoy hiking and exploring, the Nolensville Historic Trail offers a lovely adventure. The trail winds its way through the town, allowing hikers to explore local landmarks and soak in the town's rich history. You can enjoy the lush greenery, spot local wildlife, and learn about the town's past all at the same time.
Williamson County Recreation Complex at Nolensville is another fantastic place to indulge your love for the outdoors. This complex features a greenway trail perfect for walking, running or biking, a pond, and a disc golf course. There's also an indoor recreation area with a gymnasium and a wellness center.
If you're up for a short drive, you'll find even more outdoor adventures just outside of Nolensville. Nearby, the beautiful Radnor Lake State Park in Nashville offers incredible hiking trails, a peaceful lake, and ample opportunities to spot wildlife like deer and birds.
The outdoor spaces in Nolensville offer not just beauty and leisure but are a testament to the town's commitment to community and nature. They're places where families picnic, friends gather, sports teams compete, and residents come to relax and rejuvenate amidst the greenery. So, whether you're a seasoned outdoor enthusiast or someone who simply enjoys a quiet stroll amidst nature, Nolensville, TN offers a slice of the great outdoors to suit everyone's taste.
Business and Industry
Nolensville, TN, while known for its small-town charm and residential appeal, also hosts a variety of businesses and industries that contribute to the local economy and provide employment opportunities for residents.
One of the primary sectors contributing to Nolensville's economy is retail, with a particular emphasis on small, local businesses. You'll find an eclectic mix of shops in the town's historic district, from antiques and home decor to local artisans selling handmade crafts and jewelry. These businesses not only support the local economy but also add a unique charm to the town.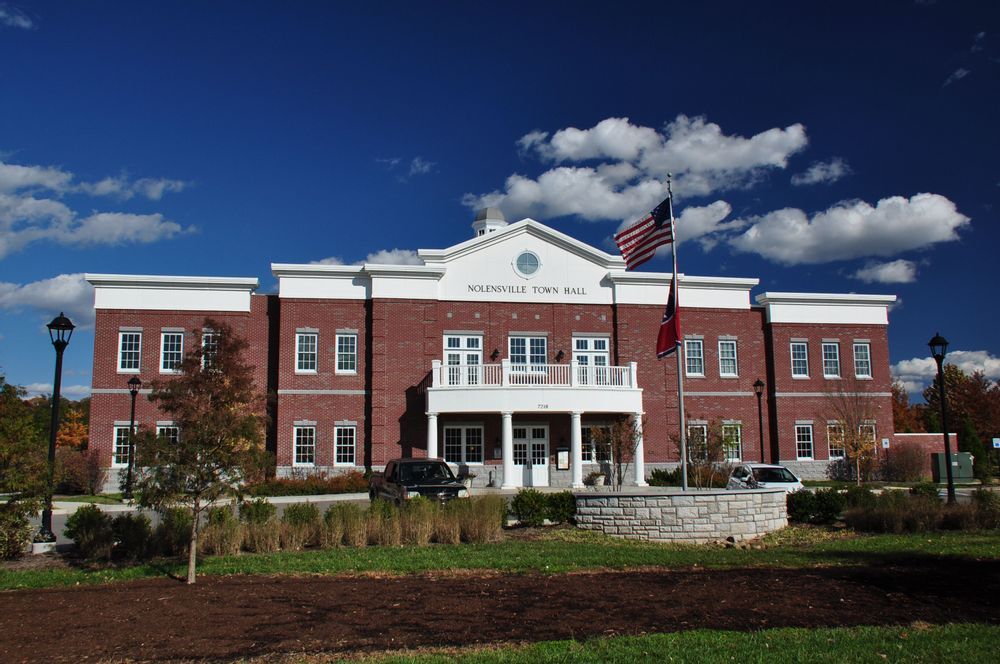 Another significant industry in Nolensville is food service and hospitality. The town is home to a wide array of restaurants, cafes, and bakeries that serve both the local population and attract visitors from the surrounding areas. Many of these establishments source locally, contributing to a cycle of community support and sustainability.
Furthermore, Nolensville's close proximity to Nashville means that it benefits from the larger city's thriving industries. Many residents commute to Nashville and work in fields like healthcare, education, and entertainment, which are among the top industries in the Nashville metropolitan area.
Additionally, with the growing trend of remote work, Nolensville has seen an influx of professionals in various fields who choose to make this charming town their home while working for companies based in other cities or states. This trend has spurred growth in home office setups and increased demand for local services and amenities.
Lastly, agriculture remains a part of Nolensville's industry. The surrounding area is dotted with farms, and local farmers markets provide a venue for these farms to sell their produce directly to consumers, strengthening the connection between local residents and their food sources.
In essence, Nolensville's economy is a blend of local entrepreneurship, service and hospitality sectors, a connection to Nashville's vibrant economy, and an enduring tie to the region's agricultural roots. The town offers a supportive environment for small businesses while also providing residents with opportunities in a broad range of sectors.
Airport and Transportation
For those who frequently travel for work or pleasure, or who simply appreciate easy access to wider transportation options, Nolensville's proximity to major transportation hubs is a significant benefit.
Nashville International Airport (BNA) is the closest major airport to Nolensville, located approximately 20 miles away. Depending on traffic, it usually takes about 30 minutes to drive from Nolensville to the airport, which offers a wide range of domestic and international flights. BNA is one of the fastest-growing airports in North America and serves as a hub for several major airlines, so you can easily catch a flight to almost anywhere in the world.

As for public transportation, while Nolensville is a relatively small town, it benefits from being part of the greater Nashville metropolitan area. The Metropolitan Transit Authority (MTA) operates bus services throughout the region, including routes that reach the outskirts of Nolensville. For those who work in Nashville or simply want to visit for a day of shopping or an evening of entertainment, the bus can be a convenient, stress-free option.
However, it's worth noting that Nolensville is best navigated by car due to its suburban layout and expansive nature. The town is served by several major roads, including Nolensville Pike (US-31A), which runs through the heart of the town and connects it to the surrounding areas.
For a more personalized mode of transport, ride-sharing services like Uber and Lyft are also readily available in Nolensville. Whether you need a quick lift to the local grocery store or a comfortable ride to the airport, these services offer a convenient solution.
In a nutshell, Nolensville offers a range of transportation options that provide connectivity to the surrounding regions and beyond. So whether you're looking for a leisurely day out in the city, or needing to catch a last-minute business flight, you'll find getting there from Nolensville is pretty straightforward.
Weather
Living in Nolensville, TN, you'll get to experience all four seasons, each bringing its own distinct beauty and charm to the town. The weather in Nolensville reflects a typical southern climate, with warm summers, mild winters, and beautiful transitions during spring and fall.
Let's start with summer, which can be quite warm in Nolensville. Temperatures often reach into the upper 80s and even low 90s (Fahrenheit) during the day, perfect for enjoying a picnic in the park or a walk through the town's historic district. Summer evenings often bring the relief of a cool breeze, making it a lovely time for a backyard barbecue or a leisurely bike ride.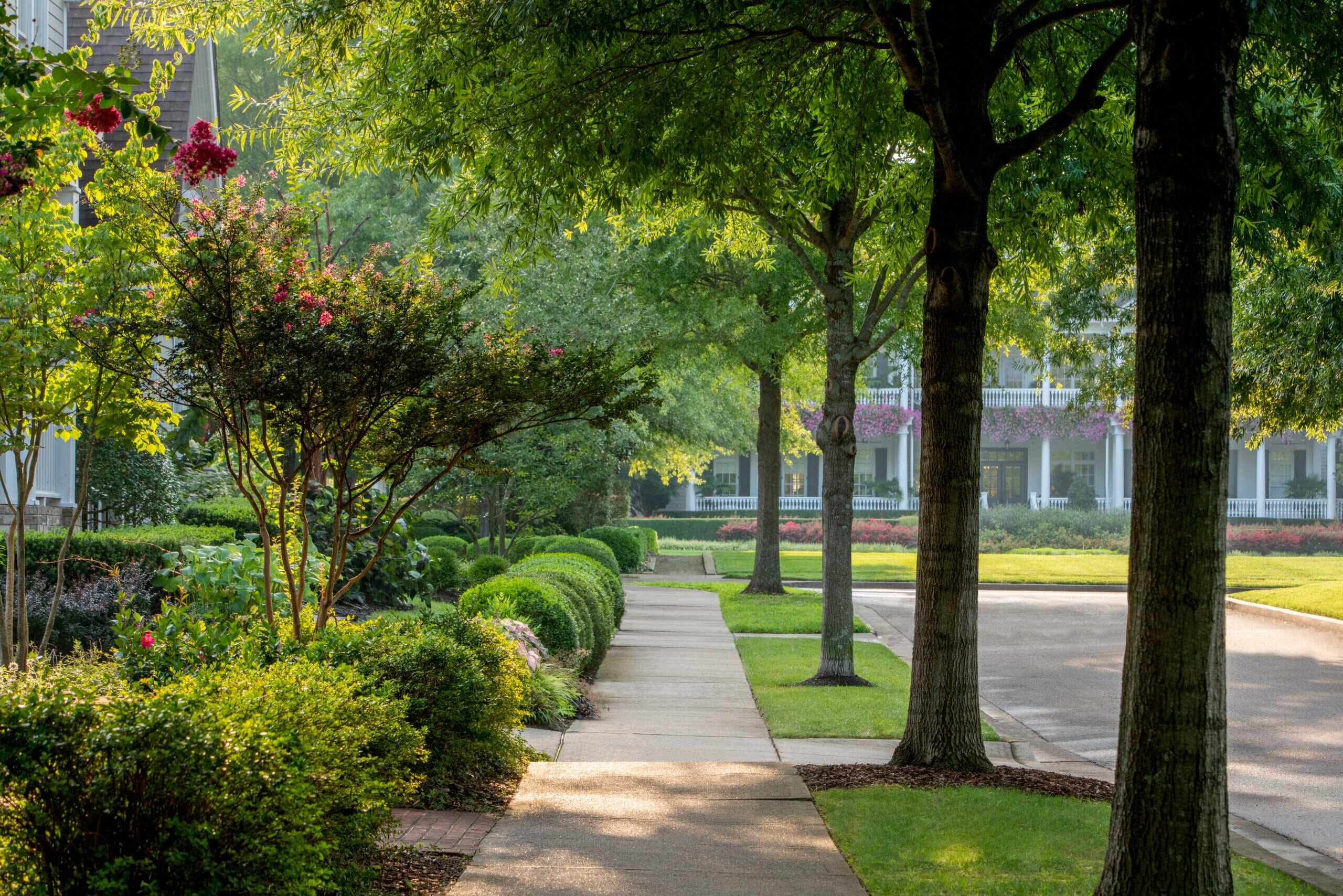 Autumn in Nolensville is simply breathtaking. As the heat of summer subsides, the town is transformed with vibrant hues of orange, red, and gold. Temperatures typically range from the mid-50s to the upper 70s, offering comfortable weather to explore the local parks and hiking trails, or simply take a stroll and enjoy the fall foliage.
When winter rolls in, Nolensville experiences milder temperatures compared to many parts of the country. It's rare to see heavy snowfall here, but occasional flurries add a touch of winter wonder to the town's picturesque landscape. Temperatures can dip down to the 30s but often hover in the 40s and 50s during the day. It's a great season for cozying up with a good book in one of the town's local cafes, or taking a brisk walk in the crisp air.
Spring is a truly delightful time in Nolensville. As the town begins to thaw from winter, it bursts into life with flowering trees and lush green landscapes. Temperatures usually range from the mid-50s to mid-70s, offering perfect conditions for outdoor activities. Whether you're visiting the farmer's market or hiking the local trails, spring is a wonderful time to enjoy all the outdoor offerings of Nolensville.
Overall, Nolensville's distinct seasons offer a variety of ways to enjoy the town and its natural surroundings throughout the year. Each season brings its own unique beauty, making Nolensville a great place to experience the changing rhythms of the year.
Private and Public Schools
Nolensville, TN is home to a selection of both public and private schools, offering high-quality education to children of all ages. The town is part of Williamson County Schools, one of the top-rated school districts in Tennessee, ensuring that students receive an excellent foundation for their academic journeys.
For elementary education, Nolensville has several great options including Nolensville Elementary School and Mill Creek Elementary School, both renowned for their dedicated teachers and supportive learning environments. These schools also emphasize community involvement and offer numerous extracurricular activities to foster students' interests beyond the classroom.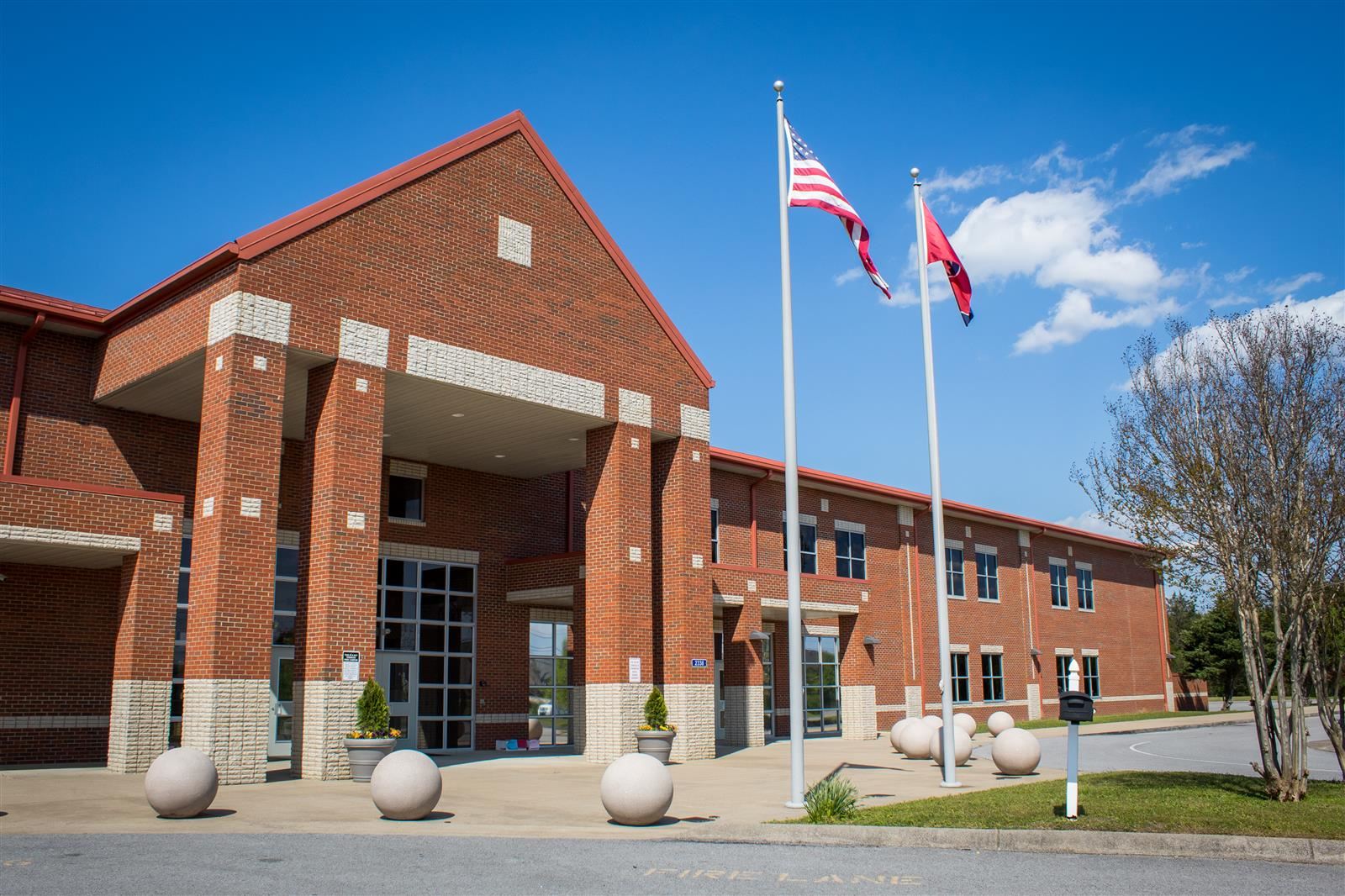 Moving on to middle school, you'll find Mill Creek Middle School and Sunset Middle School offering a robust curriculum to prepare students for high school and beyond. They feature a range of extracurricular activities, including athletics, arts, and clubs that encourage students to explore their passions and develop new skills.
Nolensville High School, which opened its doors in 2016, has quickly gained a reputation for academic excellence, offering a comprehensive curriculum along with advanced placement courses and a range of athletic and arts programs. Students here are encouraged to think critically, challenge themselves acadically, and contribute to their community.
For parents considering private education, there are several esteemed private schools within a short drive of Nolensville. This includes Brentwood Academy, Battle Ground Academy, and Franklin Road Academy, each offering a unique, rigorous educational experience.
Another interesting educational institution in the area is the Montessori Academy, which provides an alternative teaching method for children aged 18 months to middle school. This school offers a child-centered approach to learning, emphasizing creativity, independence, and social development.
While each school has its unique strengths, the common thread is a commitment to nurturing students' intellectual, social, and emotional growth. Nolensville, with its high-quality public and private school options, truly provides a supportive environment for students to flourish academically and personally.
History
Nolensville, TN has a history that is steeped in southern charm and character. The town's origins trace back to the early 19th century, a time when the area was a prime spot for settlers making their way along the wagon trails.
The town itself was established in 1797 by William Nolen, a veteran of the Revolutionary War. While traveling through Middle Tennessee, a broken wagon wheel forced Nolen to stop, and he was struck by the beauty of the land and its potential. He purchased a tract of land, upon which the town of Nolensville was eventually founded. The area was primarily agricultural in its early years, with lush farms and plantations dotting the landscape.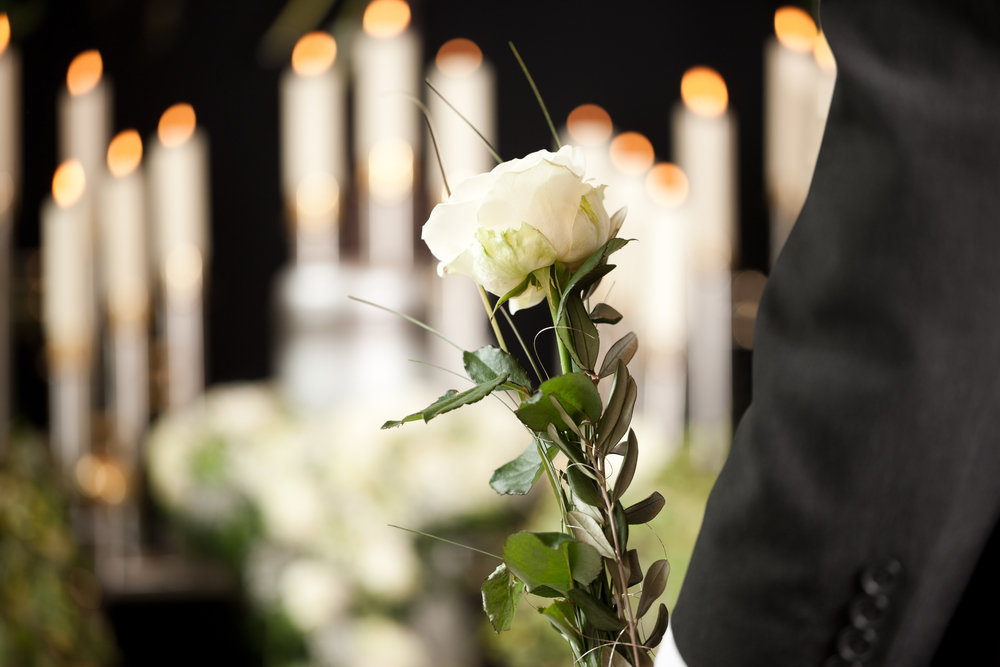 By the 19th century, Nolensville had grown into a thriving community. It was a busy stagecoach route, and many businesses sprouted up to serve the travelers passing through. The town's historic district is a testament to this period, with several buildings dating back to the mid-1800s.
Among the historic structures in Nolensville is the Nolen House, built by William Nolen's son in 1820. This house has been restored and serves as a reminder of the town's rich past. Another landmark is the Waller Funeral Home, which has been serving the community since 1876, and is still operational.
Nolensville also played a role during the Civil War, with troops from both the Union and Confederate sides passing through the town. The skirmish of the Cedars, a notable Civil War conflict, occurred not far from Nolensville.
Despite facing several challenges throughout its history, including fires and economic hardships, Nolensville has endured and grown, transforming from a small farming community to a thriving suburb. Today, it's a wonderful blend of old and new, where residents appreciate the modern amenities while still cherishing the town's rich history and traditions. From its historic buildings to its annual Buttercup Festival, the spirit of Nolensville's past is beautifully interwoven with its present, adding to the unique charm of this Tennessee town.