Woodmont Estates, Nashville, TN Homes for Sale
Woodmont Estates, Nashville, TN Property Listings
December 1, 2023
$2,050,000
Med. List Price
Rather speak with a local Woodmont Estates, Nashville real estate agent on the phone instead? Give us a call at
(615) 257-8317
for a free consultation. We look forward to helping you find the perfect home!
Woodmont Estates Homes
Woodmont Estates, Nashville, TN is a beautiful neighborhood that features a stunning selection of homes. The houses here are largely single-family residences that are distinct in their design, with architectural styles ranging from contemporary, traditional, to colonial, showcasing the diversity in home designs. Many of these homes are characterized by their spacious interiors, often with multiple bedrooms and bathrooms, making them ideal for larger families or those who enjoy having plenty of space. Modern amenities such as gourmet kitchens, hardwood flooring, and large, picturesque windows are standard in these homes, making them a blend of comfort, functionality, and aesthetic appeal.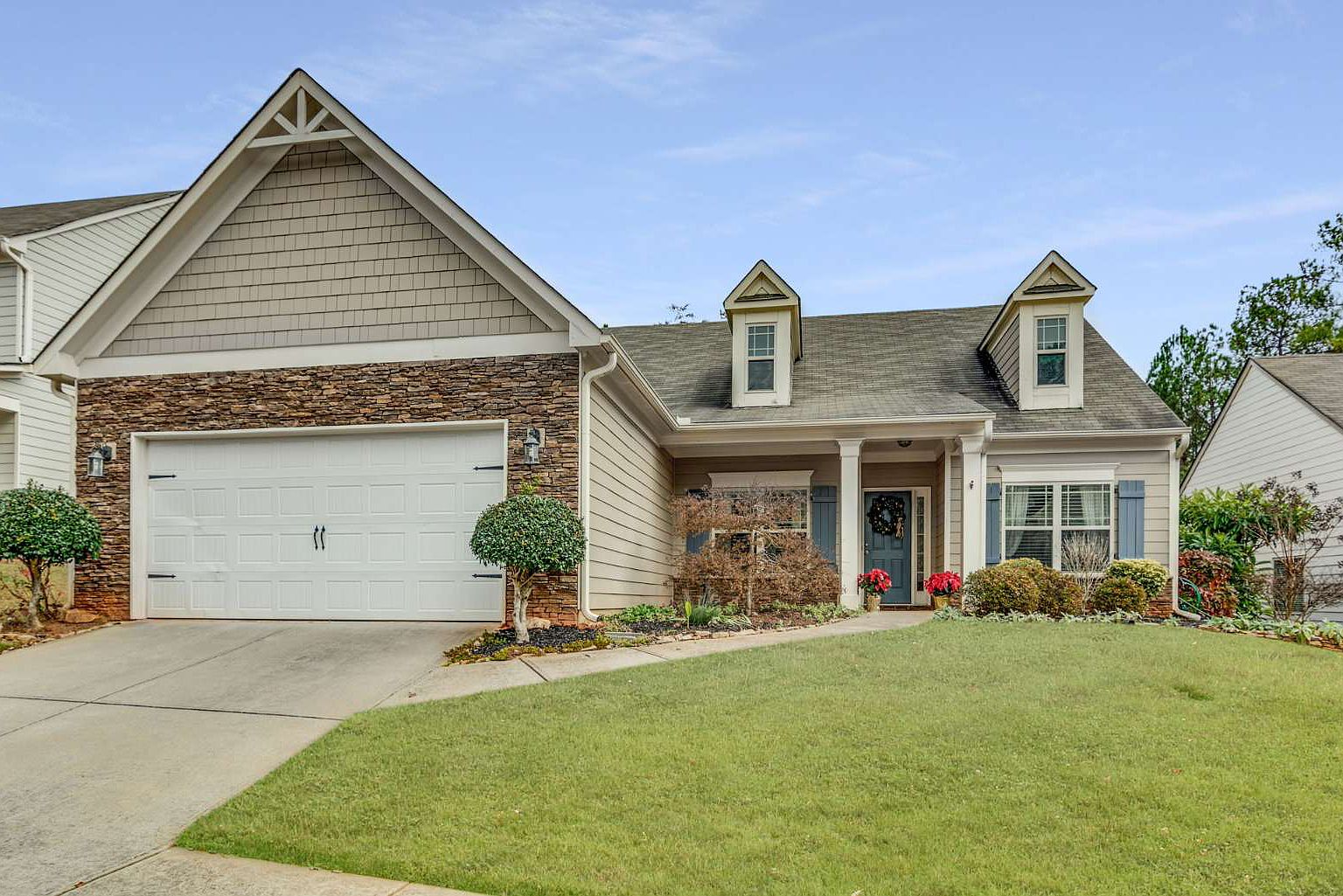 In terms of exterior features, the homes in Woodmont Estates often have large, meticulously landscaped yards, many of which include features like private gardens, outdoor seating areas, and sometimes even swimming pools. The lots in this neighborhood tend to be sizeable, offering a sense of privacy and tranquility that many homeowners value. The community is also notable for its tree-lined streets, providing an aesthetically pleasing environment that changes beautifully with the seasons.
Moreover, the location of Woodmont Estates is strategic. The community enjoys close proximity to essential facilities and services. There are well-regarded schools nearby, making the area popular among families with school-age children. Moreover, several healthcare centers and hospitals are conveniently accessible, ensuring residents' health and wellness needs are adequately catered to.
The area is also known for its vibrant community life. There are various recreational and social activities to engage in. Green spaces and parks are scattered throughout the neighborhood, offering excellent opportunities for outdoor activities, sports, and leisurely walks. Additionally, local restaurants, shops, and entertainment venues are a short distance away, making it easy for residents to enjoy all the conveniences and pleasures of city life without venturing too far from home.
The community spirit in Woodmont Estates is highly regarded. Community events, neighborhood gatherings, and the engagement of local associations foster a strong sense of belonging and cooperation among the residents. Overall, Woodmont Estates is not only a place of beautiful homes but also a community that offers a high quality of life, comfort, and convenience.
Similar Communities
Just northeast of Woodmont Estates, the upscale neighborhood of Green Hills also stands out with its sophisticated home designs and amenities. Green Hills homes, much like those in Woodmont Estates, range from modern to traditional architectural styles. With a similar price point, these houses offer spacious rooms, gourmet kitchens, and luxurious master suites. A unique aspect of this neighborhood is its large, private lots, much like Woodmont Estates, giving residents the privacy they crave while being within city limits. Known for its highly-rated schools and safe environment, Green Hills makes an attractive choice for families.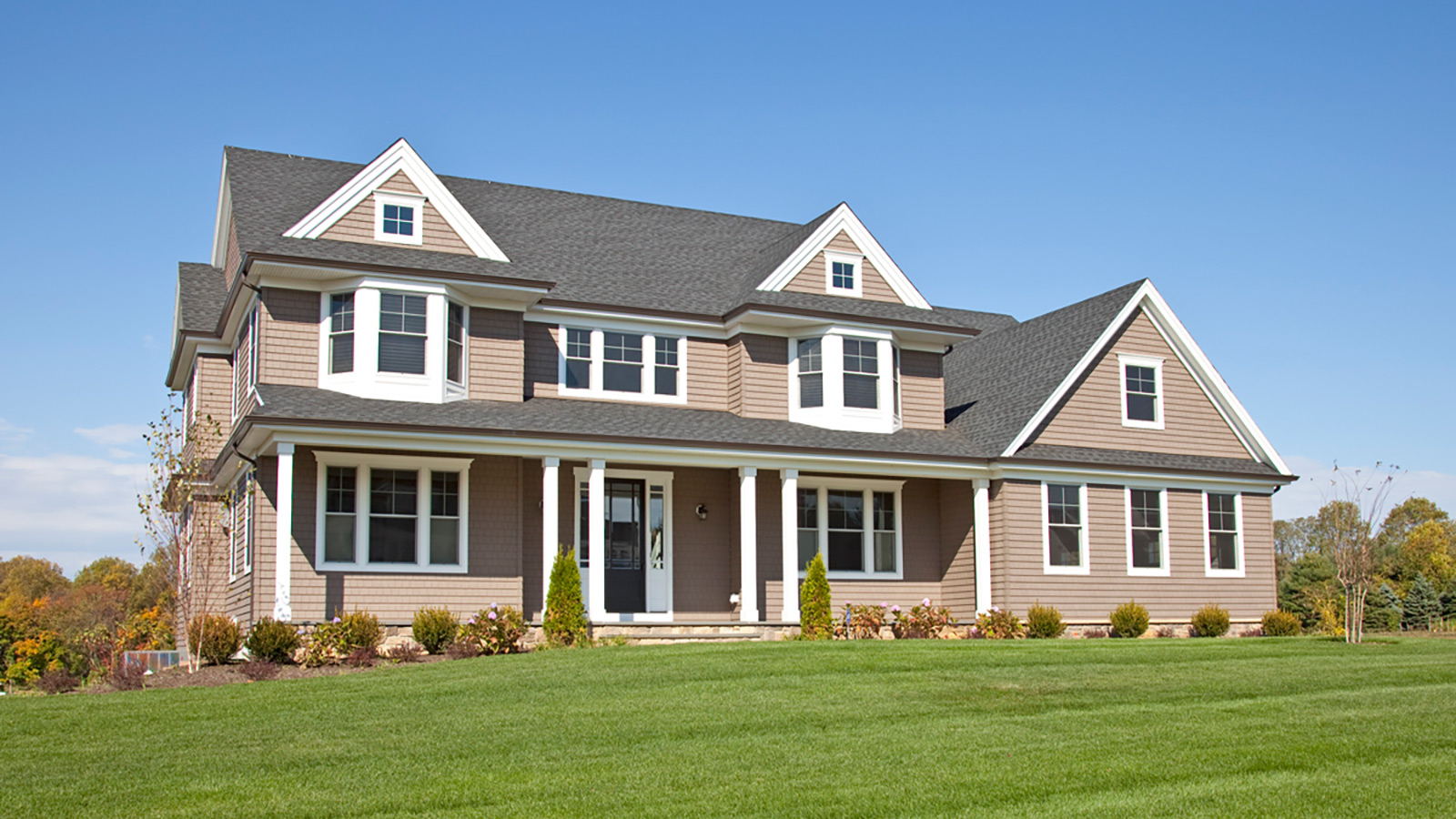 Oak Hill is another nearby neighborhood that matches Woodmont Estates in terms of price, home features, and lifestyle. The residences in Oak Hill are known for their spaciousness, style, and attention to detail in their design, echoing the characteristics found in Woodmont Estates. Homes often come with large yards, outdoor living spaces, and beautiful landscaping, making it an appealing neighborhood for those who value both indoor and outdoor aesthetics. Oak Hill is also close to several schools, parks, and shopping destinations, offering a blend of suburban living with city conveniences.
Just southwest of Woodmont Estates is the neighborhood of Belle Meade, renowned for its stately homes and mature tree-lined streets. Here, you'll find homes of a similar price range, with a blend of architectural styles from Tudor and Colonial to Contemporary. Belle Meade homes also offer the generous square footage, modern amenities, and landscaped yards found in Woodmont Estates. The area is home to the Belle Meade Country Club, appealing to those who enjoy golf, tennis, and social events. It also prides itself on having a strong sense of community, with many events held throughout the year.
Further south of Woodmont Estates, Brentwood is another neighborhood that offers comparable properties. Homes in Brentwood often feature large lots, mature trees, and varied architectural styles. Residents enjoy a relaxed lifestyle with a multitude of parks and green spaces for outdoor activities. Brentwood also boasts highly-rated schools, making it attractive for families. This neighborhood provides a balanced lifestyle with its tranquil residential atmosphere while being close to city amenities.
All these neighborhoods around Woodmont Estates provide a variety of options for those seeking a similar standard of living, price point, and home construction. Their respective characteristics and amenities offer residents a unique blend of luxury, convenience, and community spirit.
Food Scene
When it comes to dining options near Woodmont Estates, Nashville, TN, residents and visitors have an impressive selection to choose from. One of the must-visit places is Etc Restaurant, located just a short drive away from the neighborhood. This intimate, stylish eatery is the brainchild of Chef Deb Paquette and offers a menu that merges global flavors with traditional Southern fare. Whether you're there for brunch or dinner, the array of options is sure to delight any foodie.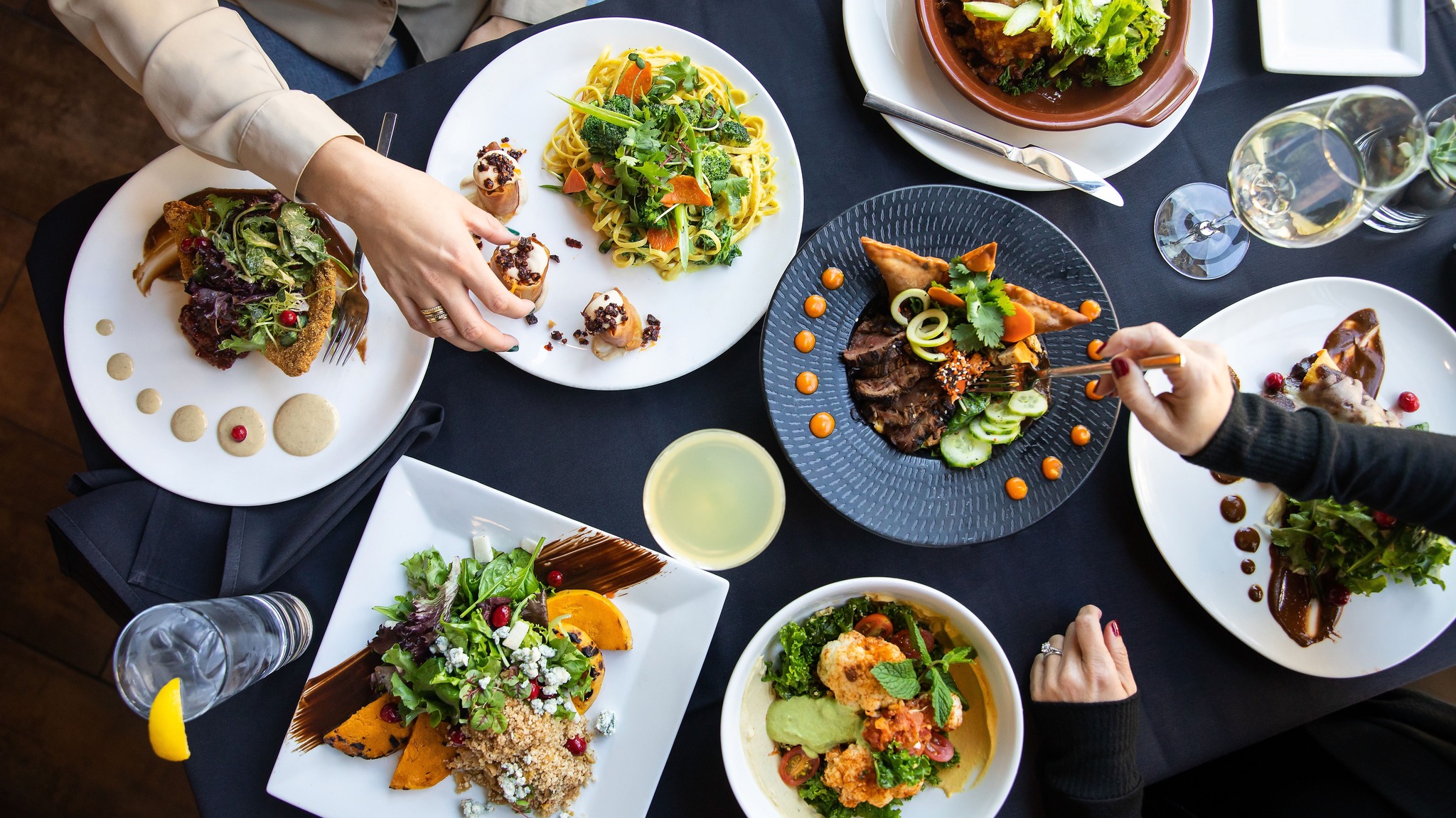 For those who have a taste for Italian cuisine, Coco's Italian Market is the place to go. Known for its authentic Italian dishes, the restaurant offers a menu packed with classic pasta dishes, pizza, and Italian desserts. There's also a small Italian grocery market attached where you can find a selection of imported Italian goods to bring a piece of Italy home with you.
When the craving for Asian food hits, you might want to check out The Eastern Peak. Offering a fusion of Thai, Japanese, and other Asian cuisines, it's an excellent place for sushi rolls, noodles, and other Asian delights. Its sleek and modern decor make it a great spot for a casual dinner or a weekend lunch.
For the burger lovers, Burger Up in 12 South is a fantastic option. This restaurant is dedicated to serving creative gourmet burgers, each made from locally sourced ingredients. The truffle fries are a must-try side and their craft beer menu is an added bonus for those who enjoy a good brew.
For something sweet, residents and visitors can head over to Five Daughters Bakery, also in 12 South. Known for their 100-layer doughnuts, this family-owned bakery is a favorite among locals and tourists alike. They also offer paleo and vegan options, ensuring there's something for everyone.
Indeed, the dining scene near Woodmont Estates caters to a wide range of tastes and preferences. Whether you're looking for a sophisticated dining experience or a casual meal, you'll find it here.
Entertainment
When it comes to entertainment and sporting events, there's always something happening near Woodmont Estates, Nashville, TN. The proximity to downtown Nashville gives residents easy access to an array of cultural experiences and entertainment venues.
For music lovers, the legendary Grand Ole Opry is a must-visit. Known as the "Home of American Music," it hosts live performances of country music's biggest stars, and new talent every week. There's also the Ryman Auditorium, famously known as the "Mother Church of Country Music," where you can catch a show or take a historic tour.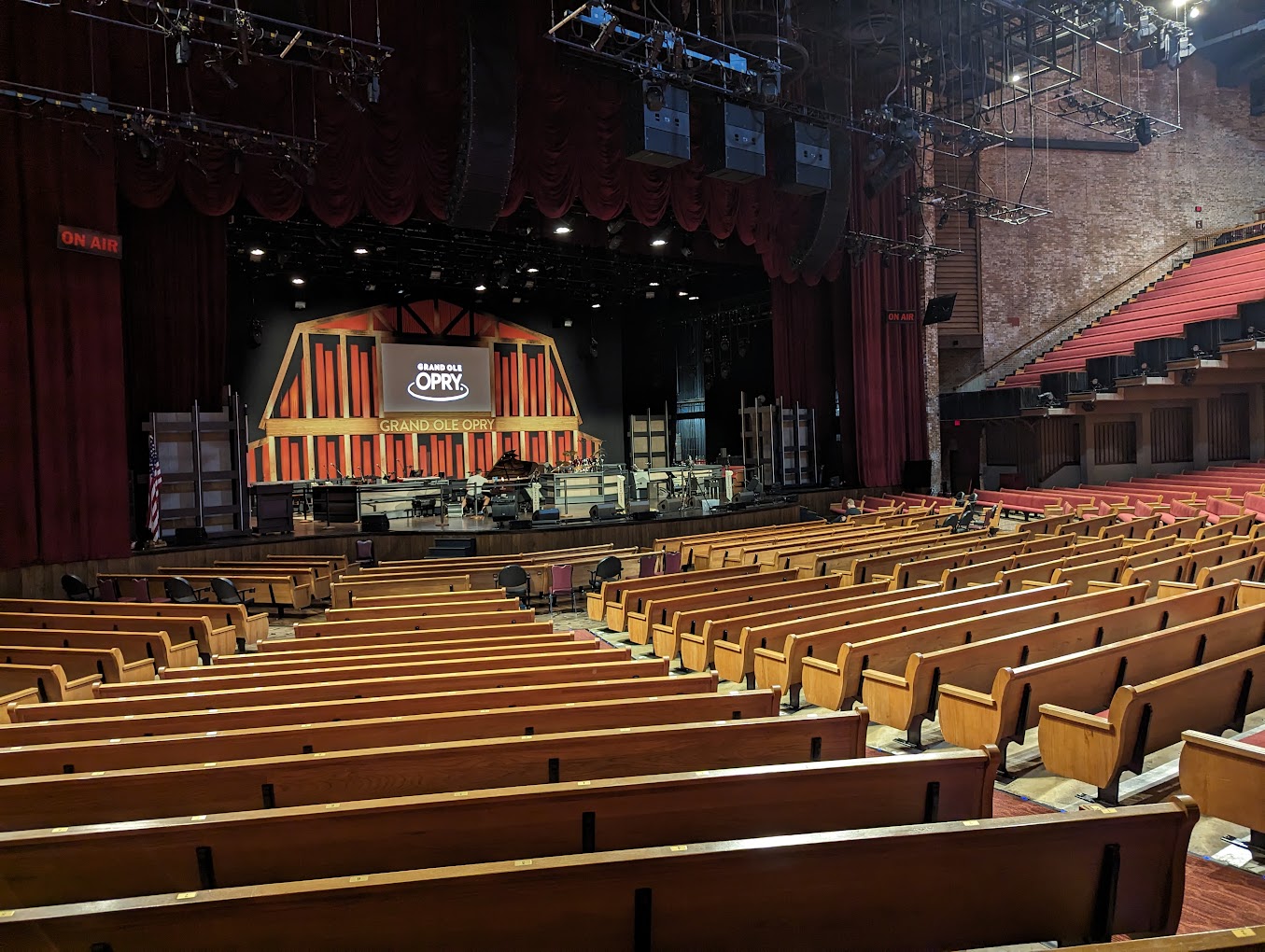 Just a short drive away, you'll find the Bridgestone Arena, home to the Nashville Predators, the city's professional NHL team. Hockey fans will love the energy of a Predators' game, and when hockey season is over, the arena doubles as a concert venue, hosting numerous high-profile musicians throughout the year.
Baseball fans can head over to First Horizon Park to catch a Nashville Sounds game. As the AAA affiliate of the Milwaukee Brewers, the Sounds provide some of the best baseball action in the region. The ballpark also offers a range of dining options and a fun-filled family area, making it a great outing for the whole family.
For live performances and plays, the Tennessee Performing Arts Center (TPAC) is a hub for the performing arts, including Broadway shows, ballet, and other live performances. TPAC is known for its vibrant arts scene, making it a cultural beacon in the city.
And let's not forget the Parthenon in Centennial Park. Although it's a museum, it deserves a mention because of its full-scale replica of the ancient Parthenon in Athens. It's a unique opportunity to experience a piece of ancient Greece right in the heart of Nashville.
In and around Woodmont Estates, there's no shortage of entertainment and sporting events. From catching a live performance to cheering on your favorite sports team, there's always something exciting to do.
Health and Wellness
Woodmont Estates, Nashville, TN is an area that encourages a healthy and balanced lifestyle, with plenty of health and wellness options available for residents.
For those who enjoy staying fit, there are numerous fitness centers and gyms in the vicinity. For example, the Green Hills YMCA is a favorite among locals. It offers an array of classes from yoga to high-intensity interval training, as well as a well-equipped gym, swimming pool, and even a rock climbing wall. The local community center also provides various fitness programs, from Zumba to Pilates, allowing residents to stay active and connect with their neighbors.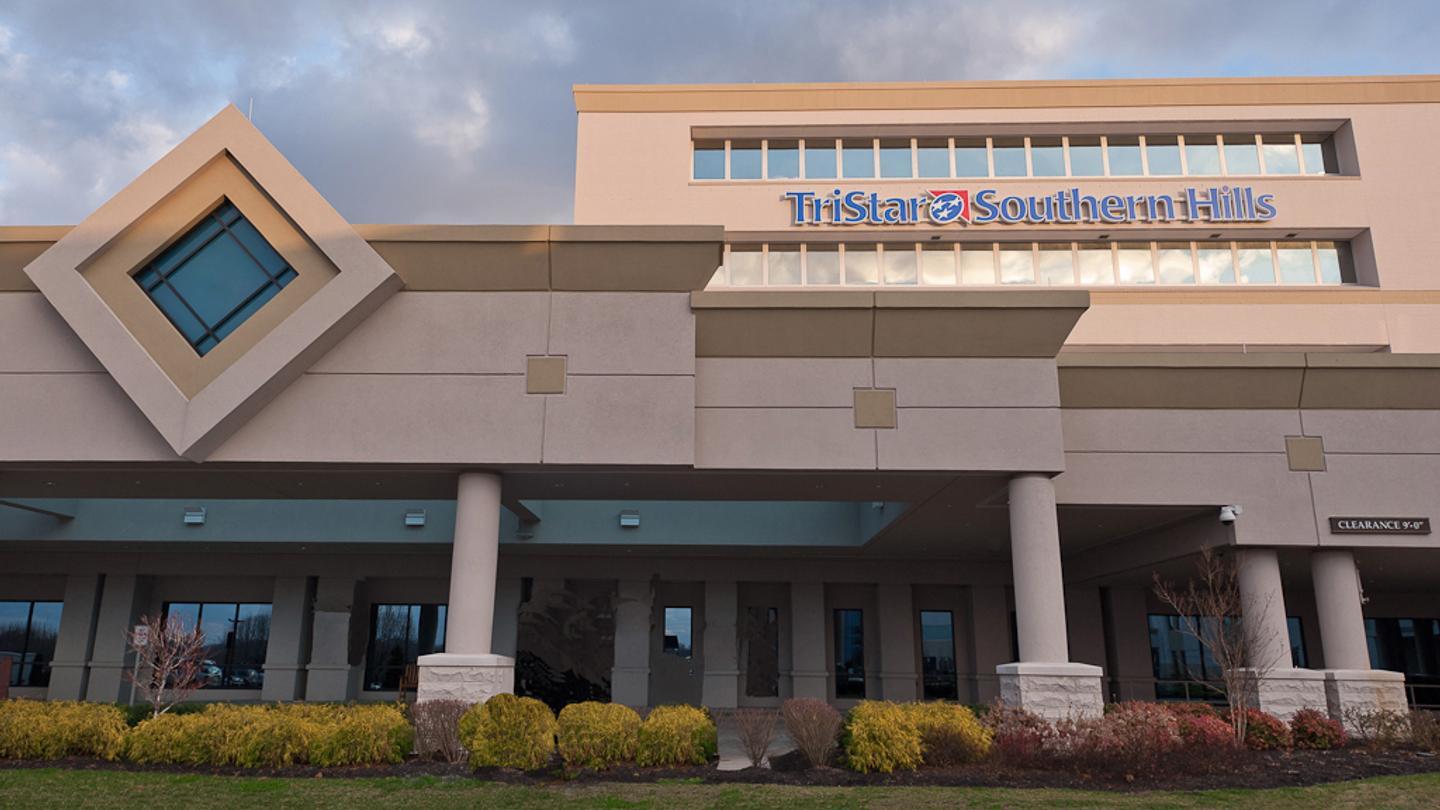 For residents who prefer outdoor activities, the nearby Radnor Lake State Park provides ample opportunities for hiking, bird watching, and immersing oneself in nature. The park is a natural area filled with diverse wildlife and offers over six miles of trails, making it a great location for a relaxing jog or a weekend hike.
The area is also served by several health care facilities, such as the TriStar Southern Hills Medical Center, a full-service hospital known for its excellence in emergency care, and the Vanderbilt University Medical Center, one of the top healthcare institutions in the country. Numerous private practices, clinics, and specialized health centers are also within a short drive, ensuring a comprehensive range of healthcare services are readily available to the residents.
When it comes to nutrition, the local Whole Foods Market is a popular spot, offering a wide selection of organic produce, specialty goods, and healthy prepared meals. Plus, the Nashville Farmers' Market, which operates year-round, allows residents to buy fresh, local produce, artisanal cheese, homemade bread, and more.
For mental wellness, there are several yoga and meditation centers, such as the Sanctuary for Yoga, Body and Spirit, which offer classes designed to promote relaxation and reduce stress.
Overall, the health and wellness options near Woodmont Estates support a lifestyle that is balanced and full of vitality, offering a variety of ways for residents to stay active, nourished, and well-taken care of. Whether it's through physical activities, wholesome eating, or the availability of high-quality healthcare, the community encourages a lifestyle of wellness and health.
Outdoor Lifestyle
When it comes to parks, nature, and outdoor lifestyle options, the area around Woodmont Estates, Nashville, TN, provides residents with ample opportunities to explore and enjoy the great outdoors.
First and foremost, there's the expansive Radnor Lake State Park, located just a short drive from the neighborhood. This natural area is perfect for hiking, birdwatching, or simply taking in the breathtaking natural beauty of its surroundings. There are several trails that cater to different fitness levels, and the park is home to a variety of wildlife, offering an immersive nature experience right in the city.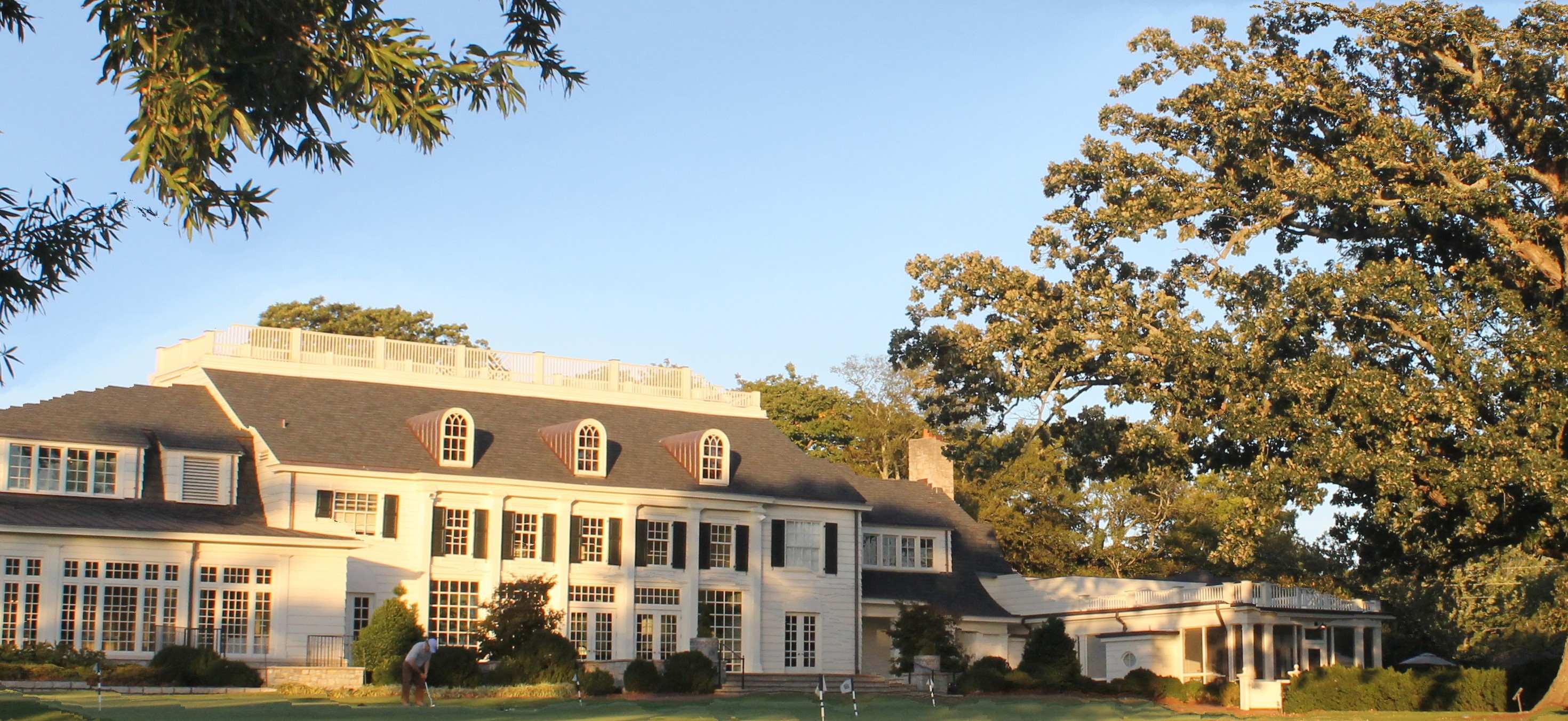 Just a bit further out is the Warner Parks system, which includes Edwin Warner Park and Percy Warner Park. These parks span over 3,000 acres and include hiking and biking trails, equestrian paths, athletic fields, and golf courses. The parks also host community events throughout the year, from outdoor concerts to environmental education programs.
For those who enjoy a good round of golf, the nearby Belle Meade Country Club offers a well-manicured course that's sure to challenge and entertain golf enthusiasts. If tennis is more your speed, the Centennial Sportsplex has excellent facilities and offers classes and leagues for all ages.
Within the Woodmont Estates neighborhood itself, you'll find tree-lined streets and wide sidewalks, perfect for a leisurely stroll or a morning jog. Many homes also have sizeable yards, offering a private green space for gardening, play, or outdoor relaxation.
Another gem is the Sevier Park, located in the neighboring 12 South district. It's a great place for families, featuring playgrounds, a community center with fitness classes, and plenty of open spaces for picnics or pick-up games.
Farmers Market enthusiasts will appreciate the Nashville Farmers' Market, where they can buy local produce, flowers, and artisanal products while enjoying the outdoor shopping experience. The market also hosts events and cooking classes, promoting local food and sustainable living.
So, whether you're an avid hiker, a sports enthusiast, or someone who enjoys a relaxing walk amidst beautiful scenery, there are countless ways to enjoy the outdoors near Woodmont Estates. From lush parks and sports facilities to scenic natural areas, the opportunities for outdoor recreation are abundant and diverse.
Education
Residents of Woodmont Estates, Nashville, TN, have access to a wide range of educational options, from highly-rated public schools to reputable private institutions.
In terms of public schools, the Metro Nashville Public Schools (MNPS) serves the area. Julia Green Elementary School, known for its strong community involvement and high academic standards, is an option for families with young children. For middle school, John T. Moore Middle School is nearby and offers a rigorous curriculum with an emphasis on science and Spanish. Hillsboro High School, which serves grades 9 through 12, is also accessible to Woodmont Estates residents. Hillsboro is an International Baccalaureate World School, providing students with a challenging, globally-focused curriculum.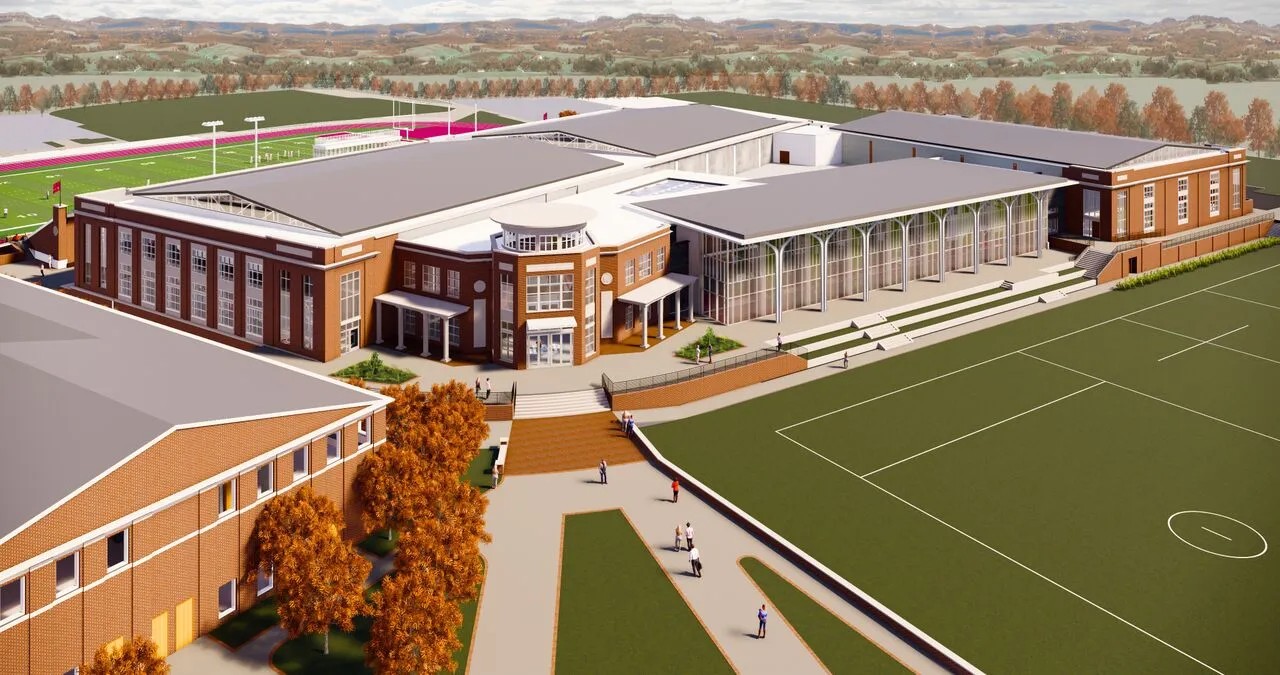 For parents seeking private education, there are several top-rated private schools in and around Woodmont Estates. The Ensworth School, offering classes from kindergarten through high school, is known for its rigorous academic program and emphasis on character education. The Harpeth Hall School, an all-girls college preparatory school, offers small class sizes and a wide array of advanced courses. For families looking for faith-based education, the Christ Presbyterian Academy serves students from kindergarten through high school, offering a Christian-based curriculum and an extensive range of extracurricular activities.
Montgomery Bell Academy, another well-known private institution in the area, offers a strong academic program for boys from grades 7-12. The school is noted for its emphasis on character development, leadership, and commitment to service.
Families with younger children can also find excellent preschools in the area, such as the Woodmont Christian Church Preschool and the First Presbyterian Church Preschool.
Additionally, there are several institutions for higher learning close to Woodmont Estates. Vanderbilt University, a renowned private research university, and Belmont University, known for its music and nursing programs, are both within a short drive.
In sum, residents of Woodmont Estates have a wealth of educational options to choose from, catering to different needs, interests, and philosophies. These options ensure that every child in the area can receive a high-quality education that best suits their individual learning style.
Shopping and Retail
For those who enjoy shopping, the area surrounding Woodmont Estates, Nashville, TN, provides a rich array of retail options, catering to a wide range of tastes and styles.
One of the most popular shopping destinations near Woodmont Estates is the Mall at Green Hills. This upscale shopping center offers a mix of high-end designer stores like Louis Vuitton and Tiffany & Co., alongside popular retail chains such as Apple, Nordstrom, and Anthropologie. The mall also houses several dining options and a movie theater, making it a go-to spot for a day of shopping and entertainment.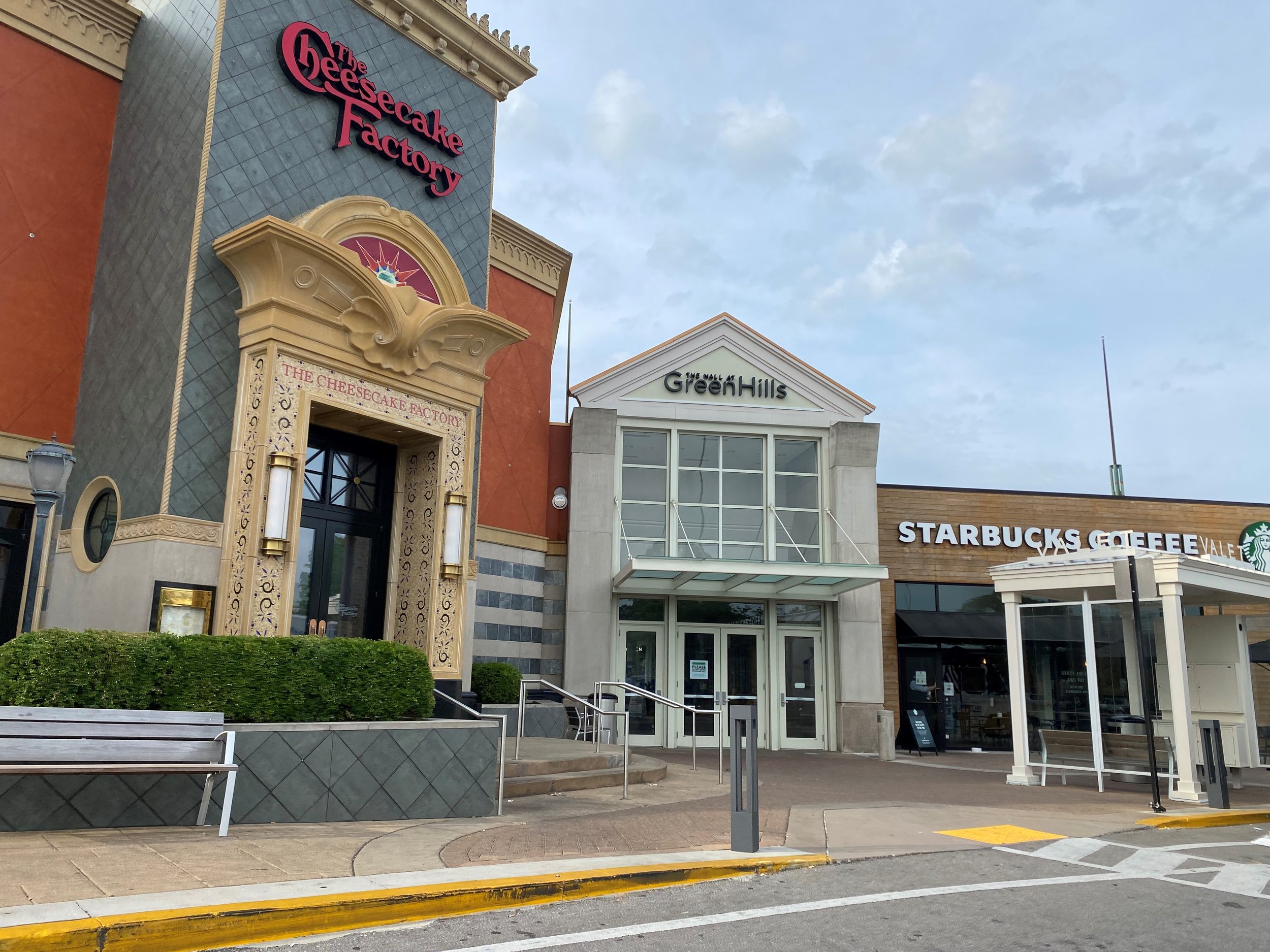 Just a short drive away is the vibrant 12 South neighborhood, known for its unique local boutiques. Stores like White's Mercantile offer a variety of goods, from home decor to local food products, all curated with a Southern flair. Imogene + Willie is a must-visit for denim lovers, known for their custom jeans and laid-back, chic clothing.
Hillsboro Village, another nearby neighborhood, is a great place for a relaxed shopping outing. With several locally owned boutiques such as Pangaea and Posh, it's an excellent area for finding one-of-a-kind clothing, jewelry, and gifts. The area is also home to BookManBookWoman, a treasure trove for book lovers with new, used, and rare books.
For everyday needs, the area offers several convenient options. There's a nearby Whole Foods Market for groceries, and home goods can be found at the local Bed Bath & Beyond or the nearby HomeGoods. The Green Hills area also features a Trader Joe's, providing another option for fresh produce and specialty items.
And for those who love antiquing or searching for unique home goods, the nearby GasLamp Antiques & Decorating Mall and GasLamp Too offer a combined 60,000 square feet of antiques, fine furniture, and home decor.
In essence, whether you're looking for high-end fashion, unique local products, or convenient options for everyday needs, the area around Woodmont Estates has a shopping experience to offer everyone. The diverse array of retail options ensures a convenient and enjoyable shopping experience for all residents.
Business and Economy
Woodmont Estates, Nashville, TN, is located in a city known for its diverse economy, with a number of key industries and businesses contributing to the region's economic vitality.
Of course, when you think of Nashville, the first industry that comes to mind is music. The city is often referred to as "Music City, USA" and is home to several major record labels, music production companies, and recording studios. Businesses like Sony Music Entertainment, Warner Music Nashville, and Big Machine Label Group have offices in Nashville, and they contribute significantly to the city's economy. This industry doesn't just include musicians and singers, but also songwriters, producers, and sound engineers, making Nashville a hub for all things music-related.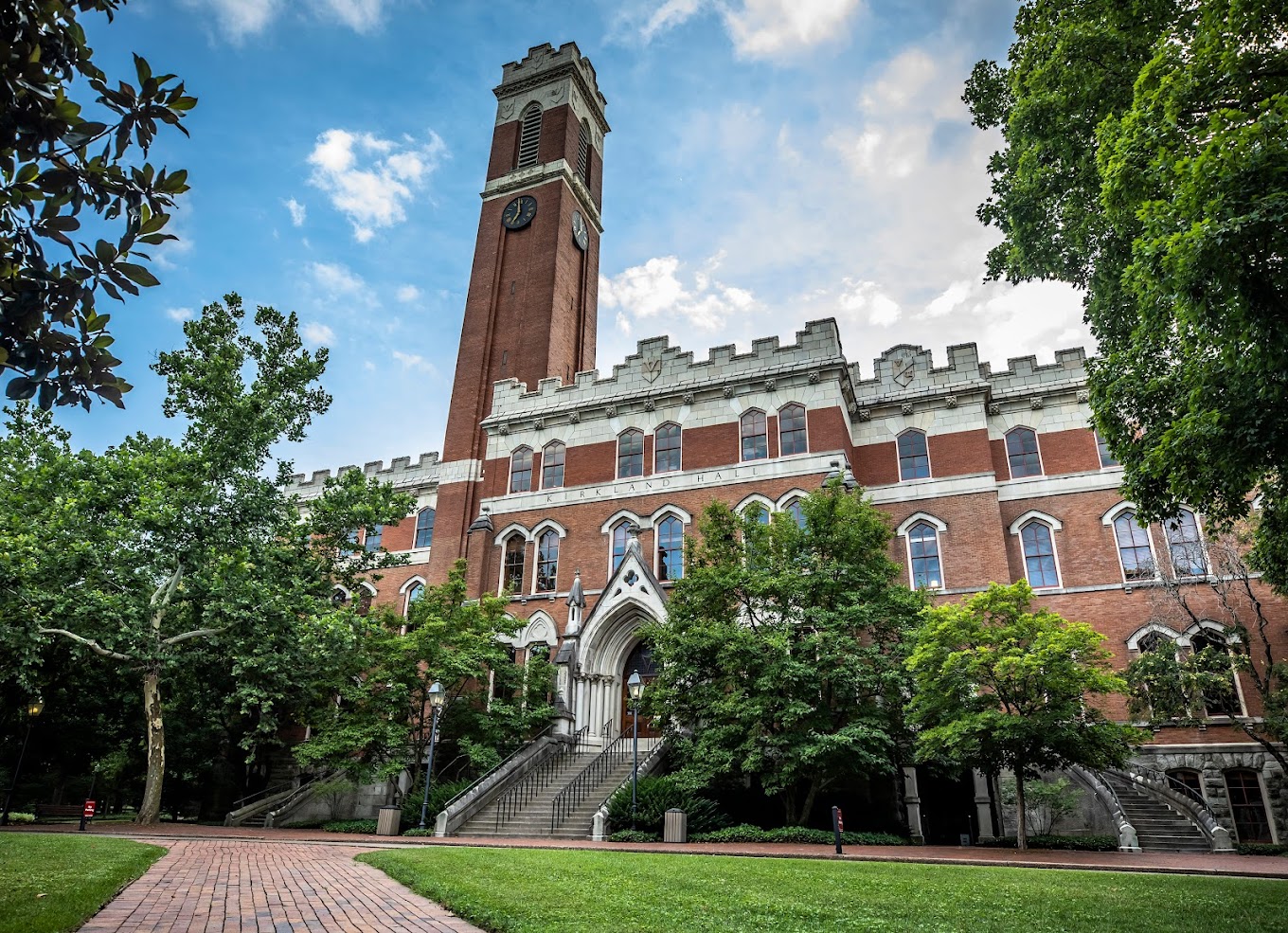 Healthcare is another significant industry in the Nashville area. The city is home to more than 500 health care companies, including Hospital Corporation of America (HCA), one of the leading providers of healthcare services in the U.S. Vanderbilt University Medical Center, a top-rated hospital and research institution, is also a major employer in the region.
Nashville is also becoming known as a hub for tech and entrepreneurship. The city's tech sector has seen significant growth in recent years, with an increase in software development, health tech, and digital media companies. Moreover, the Nashville Entrepreneur Center serves as a resource for start-ups, offering mentorship and support to new businesses.
Higher education also plays a key role in the local economy, with institutions like Vanderbilt University, Belmont University, and Tennessee State University employing thousands of people and attracting students from around the world. These institutions also contribute to the local economy through research initiatives and partnerships with local businesses.
In terms of the retail sector, the Mall at Green Hills and the retail establishments in the 12 South and Hillsboro Village neighborhoods provide a range of shopping options, from high-end fashion to unique local products. These businesses not only serve local residents but also attract shoppers from across the region, contributing to the local economy.
Overall, the diverse range of industries and businesses near Woodmont Estates underscores the area's economic vibrancy. This variety not only creates a strong local economy but also provides a wide range of employment opportunities for residents.
Hotels and Lodging
If you're in need of accommodation near Woodmont Estates, Nashville, TN, there are a plethora of options, ranging from high-end hotels to cozy bed and breakfasts, ready to offer a warm Southern welcome.
For those looking for a luxury stay, the Kimpton Aertson Hotel in nearby Midtown offers chic, contemporary rooms and an on-site spa, perfect for a pampering retreat. Just a short drive away, in the heart of Nashville's downtown, the Hermitage Hotel offers grand, historic accommodations and has been a staple of luxury in Nashville for over a century.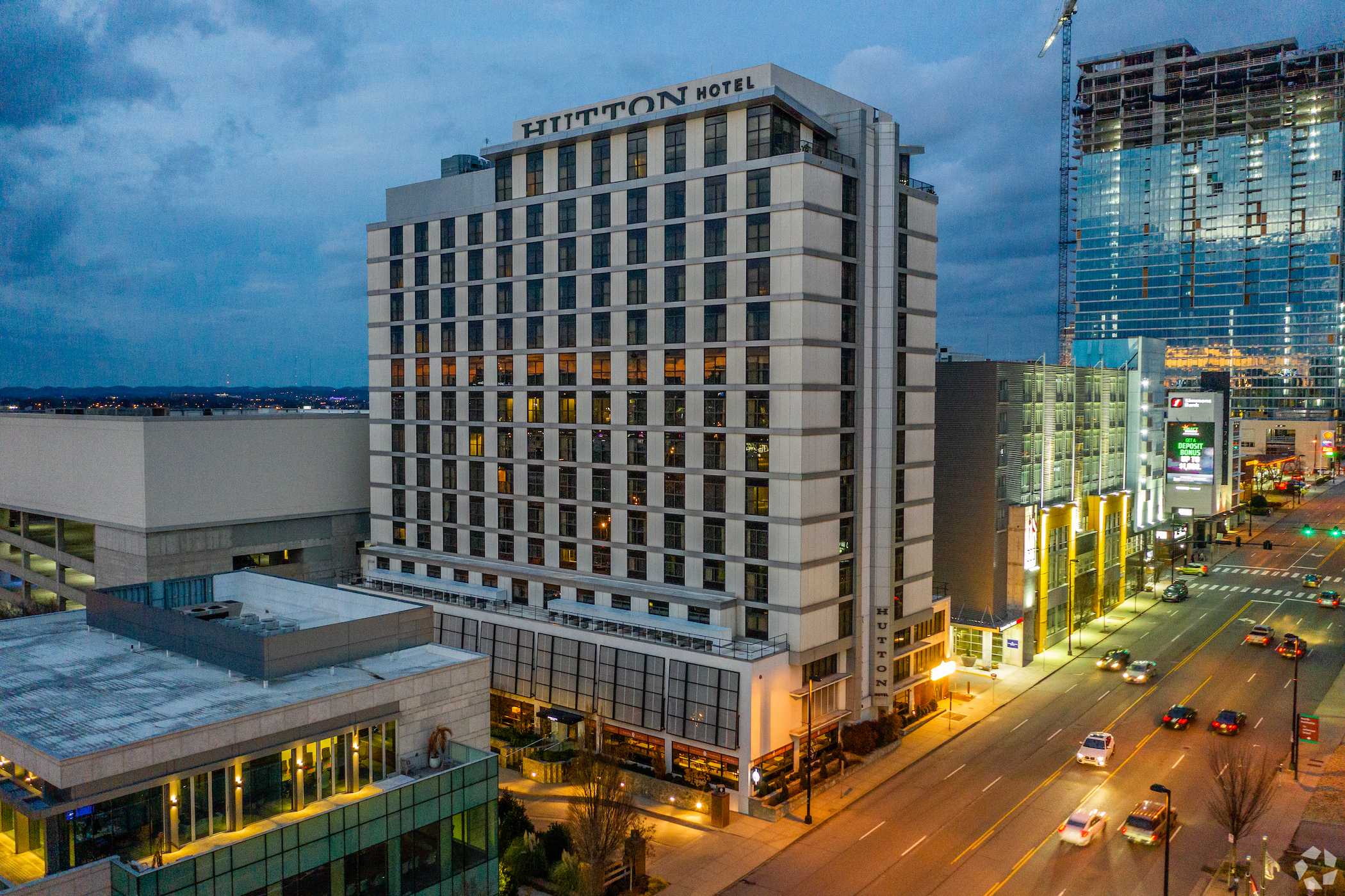 For a more boutique experience, the Hutton Hotel, located on West End Avenue, delivers an eco-friendly stay with modern, sleek rooms. Notably, it also offers a creative suite and writer's studios for musicians, reflecting the city's deep musical roots. Another boutique option is the 21c Museum Hotel located downtown, which pairs luxury accommodation with contemporary art installations, creating a unique experience for visitors.
Bed and Breakfast options provide a more intimate and homey stay. The Big Bungalow Bed & Breakfast, located in the historic East Nashville neighborhood, offers three comfortable rooms and the bonus of in-house massage services. For a B&B stay closer to the city center, the Germantown Inn, set in a historic, beautifully renovated two-century-old building, offers individually designed suites and a charming private courtyard.
Visitors who want a taste of Nashville's famous music scene can consider staying at the Opryland Hotel, located near the iconic Grand Ole Opry House. This large resort-style hotel features lush, indoor gardens and waterfalls, numerous dining options, and even hosts regular country music performances.
Another unique option is the Urban Cowboy Bed & Breakfast, located in East Nashville. This accommodation is known for its distinct, eclectic decor and communal parlor, where guests can enjoy cocktails, music, and a fire pit.
In summary, whether you're looking for a lavish resort-style hotel, a chic boutique experience, or the comfort of a cozy bed and breakfast, you can find an array of lodging options around Woodmont Estates, Nashville, TN, each offering a unique taste of Southern hospitality.
Travel and Transportation
When it comes to getting around or traveling beyond the city, residents of Woodmont Estates, Nashville, TN, will find several convenient options close to home.
The Nashville International Airport (BNA) is the nearest major airport and is located approximately 10 miles east of Woodmont Estates. This makes it a relatively short and easy drive for residents who need to catch a flight. The airport offers a wide range of domestic flights and several international services, making both national and global travel accessible.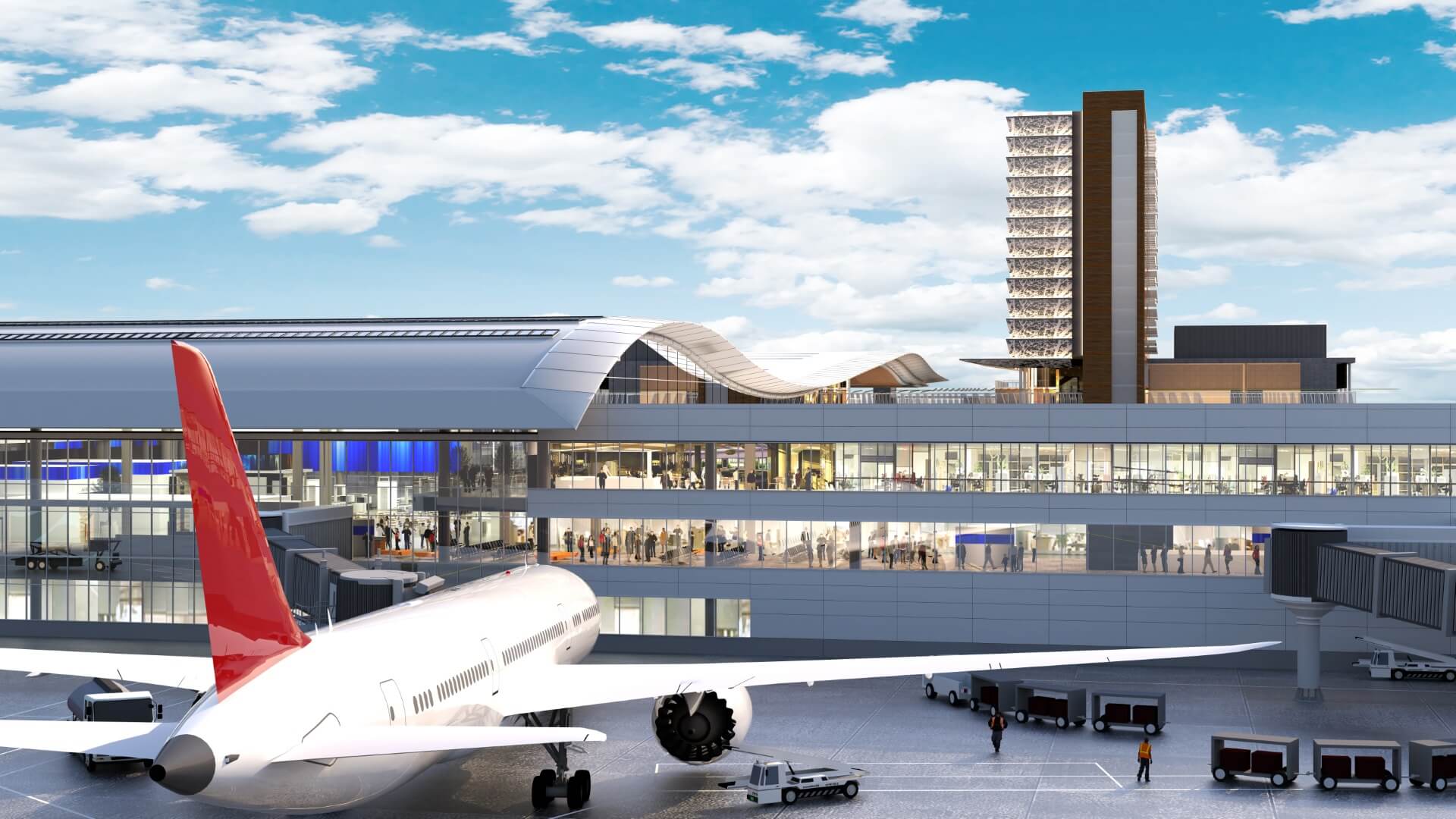 For those who prefer to use public transportation, the Metropolitan Transit Authority (MTA) provides bus services throughout Nashville. There are several bus stops located near Woodmont Estates, with routes that connect to downtown Nashville and other parts of the city. The MTA offers an affordable and environmentally friendly way to navigate the city.
Additionally, the Music City Star Commuter Rail has a station not too far away, in downtown Nashville. While not in immediate proximity to Woodmont Estates, it provides another option for those who frequently commute to parts of the city like East Nashville, or outlying towns like Lebanon and Mt. Juliet.
For shorter journeys, residents can also make use of Nashville's B-cycle program. This bike-share program allows you to pick up a bicycle at any of the dozens of stations across the city, including one at nearby Vanderbilt University. It's a great option for quick trips around town or for a leisurely ride through one of Nashville's many beautiful parks.
Of course, for those who prefer a private ride, ride-hailing services like Uber and Lyft are widely available in Nashville and can be a convenient way to get around the city.
In all, whether you're looking to catch a flight, hop on a bus, or take a bike ride, Woodmont Estates is well-situated for a variety of transportation needs. Its proximity to major transportation routes and services makes it a convenient home base for both local commuting and broader travel.