West Nashville, Nashville, TN Homes for Sale
West Nashville, Nashville, TN Property Listings
December 1, 2023
Rather speak with a local West Nashville, Nashville real estate agent on the phone instead? Give us a call at
(615) 257-8317
for a free consultation. We look forward to helping you find the perfect home!
West Nashville Homes
West Nashville, Nashville, TN, is an area characterized by a diverse mix of home styles that beautifully reflect its rich cultural and architectural heritage. The homes in this area are primarily single-family residences, with a few multi-family dwellings mixed in, representing a blend of architectural styles, from charming cottages and bungalows to more modern, upscale residences. Many homes feature brick or stone exteriors, large front yards, and ample outdoor living spaces. These homes often boast a mix of traditional and contemporary design elements, reflecting the area's unique history and ongoing growth.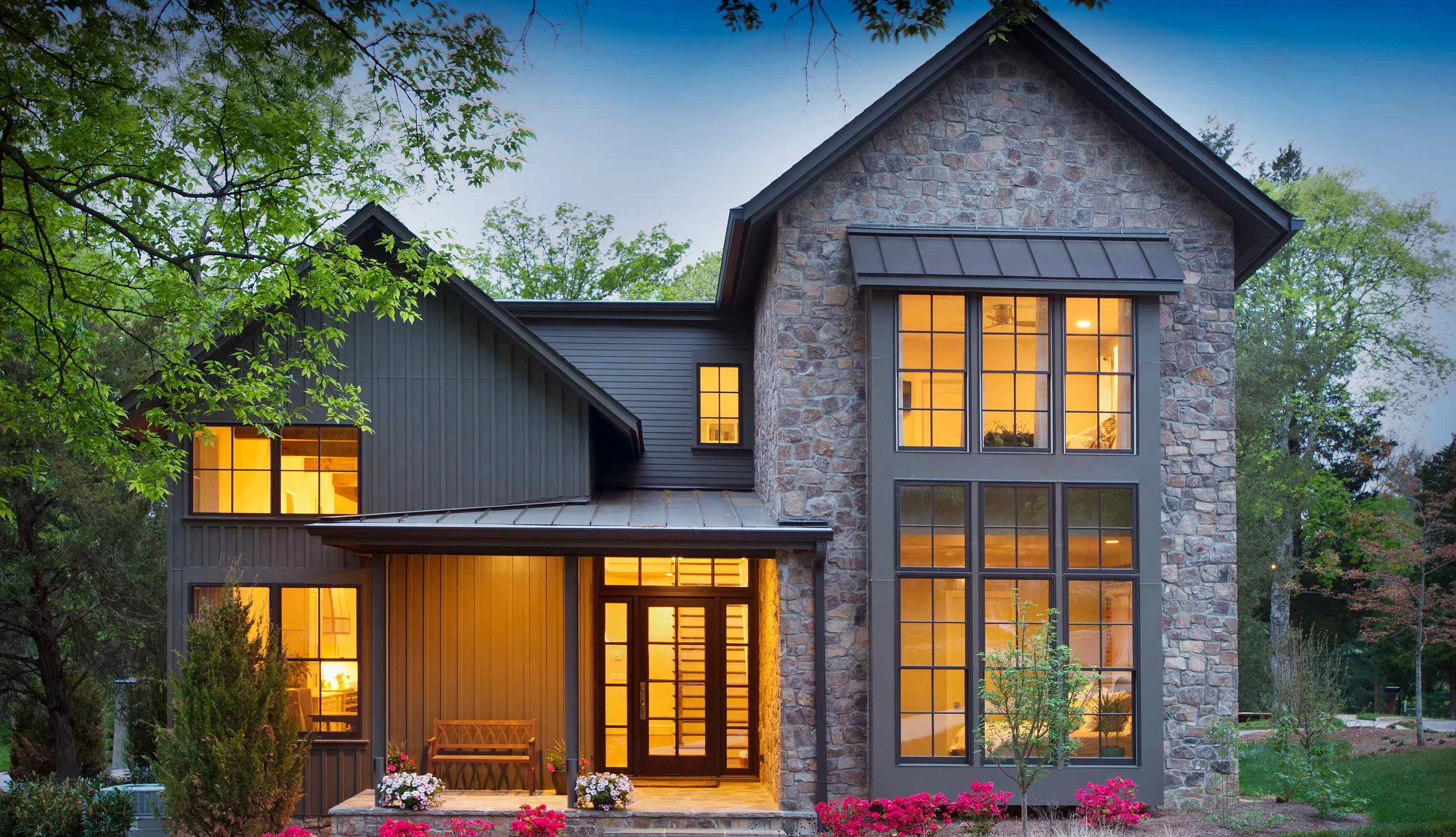 One of the most defining characteristics of West Nashville homes is their attention to detail, particularly in the preservation and restoration of historic architectural elements. Many older homes in the area have been thoughtfully updated to maintain their historical charm while accommodating modern conveniences. Inside these homes, one can often find original hardwood flooring, beautiful crown molding, and large, airy rooms that echo a bygone era. Conversely, newer properties often have open floor plans, chef's kitchens, and modern amenities, showcasing the evolution of home design in the area.
The neighborhoods of West Nashville are as diverse as the homes themselves. Areas like Sylvan Park and The Nations have a strong community feel, bolstered by the presence of locally owned businesses, restaurants, and shops. Green spaces are a common sight in these neighborhoods, contributing to the sense of community and providing a welcome respite from city life. Bellevue, on the other hand, provides a suburban feel, with larger lots, more spacious homes, and a slower pace of life. The well-maintained parks, hiking trails, and beautiful greenways make Bellevue an outdoor enthusiast's dream.
Schools in West Nashville are some of the best in the district, contributing to the area's appeal for families. Many of these schools have a rich history, with several dating back to the early 20th century, reflecting the area's commitment to quality education. In addition, the area's proximity to several of Nashville's colleges and universities also enhances its educational atmosphere.
Lastly, the sense of community in West Nashville cannot be overstated. This is an area where neighbors know each other, often gather for community events, and work together to maintain and improve their neighborhoods. This strong community bond, combined with the area's rich history, unique architecture, and amenities, makes West Nashville a desirable place to call home.
Similar Communities
East Nashville, across the Cumberland River, shares many similarities with West Nashville. The residential areas of this neighborhood feature a myriad of home styles, from Victorian-style houses to craftsman bungalows and modern townhouses. A strong emphasis is placed on retaining the historic charm, as can be observed in the carefully preserved architectural details and the thoughtful restorations. Similar to West Nashville, East Nashville showcases a blend of vintage charisma coupled with modern amenities.
Lockeland Springs, a neighborhood within East Nashville, offers a range of homes from quaint cottages to larger historic homes, many of which have been renovated to add modern conveniences while preserving the architectural integrity. The price points in this area are comparable to those in West Nashville, making it an attractive alternative for home buyers. This neighborhood also fosters a close-knit community, hosting regular events such as the annual home tour and the tomato art festival.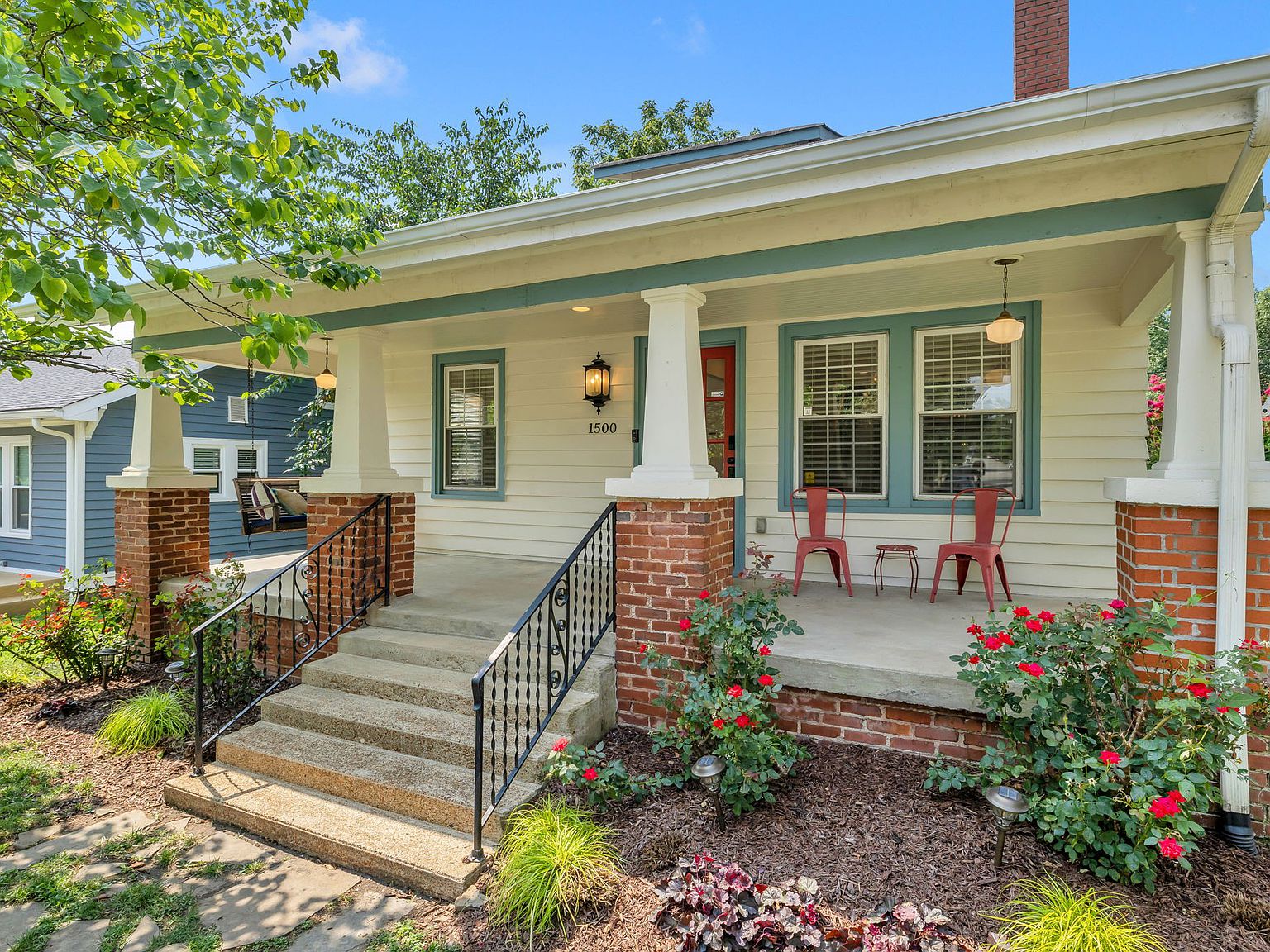 Similar in lifestyle to West Nashville, 12 South has quickly become one of Nashville's most sought-after neighborhoods. It's known for its stunning historic homes, as well as its new constructions that are designed to blend seamlessly with the area's existing architectural style. These homes often feature brick exteriors, front porches, and mature trees, similar to those in West Nashville. With a mix of quaint shops, restaurants, and parks, 12 South offers a vibrant community lifestyle, fostering an atmosphere that promotes both leisure and social engagement.
Germantown, located just north of downtown Nashville, is another neighborhood with similarities to West Nashville. It offers a mix of historic townhouses, renovated lofts, and modern condominiums. Many of these homes have a blend of historical and contemporary design elements, just like West Nashville. As Nashville's oldest suburb, Germantown shares a similar historical charm with its diverse architecture. The neighborhood's tree-lined streets and brick sidewalks add to its character. Besides, Germantown is famous for its lively community, with a plethora of restaurants, shops, and entertainment venues, much akin to the vibrant community lifestyle in West Nashville.
Lastly, Green Hills, located just south of West Nashville, shares similar home styles and price points. Homes here range from classic ranch-style homes to larger, newly constructed residences. Many homes feature large lots, mature trees, and outdoor living spaces, comparable to those found in West Nashville's Bellevue area. Green Hills is also known for its high-quality school district, upscale shopping, and dining options, paralleling the lifestyle in West Nashville. The sense of community is strong in Green Hills, with regular neighborhood events and community activities, echoing the neighborly atmosphere found in West Nashville.
Food Scene
If there's one thing West Nashville knows how to do well, it's food. This neighborhood is teeming with a diverse array of dining options that cater to all kinds of tastes and preferences. One local favorite is Miel, an establishment nestled in Sylvan Park that's known for its farm-to-table approach and innovative French-inspired dishes. From succulent roasted chicken to mouthwatering desserts, it's a must-visit for food enthusiasts who appreciate fresh, locally sourced ingredients.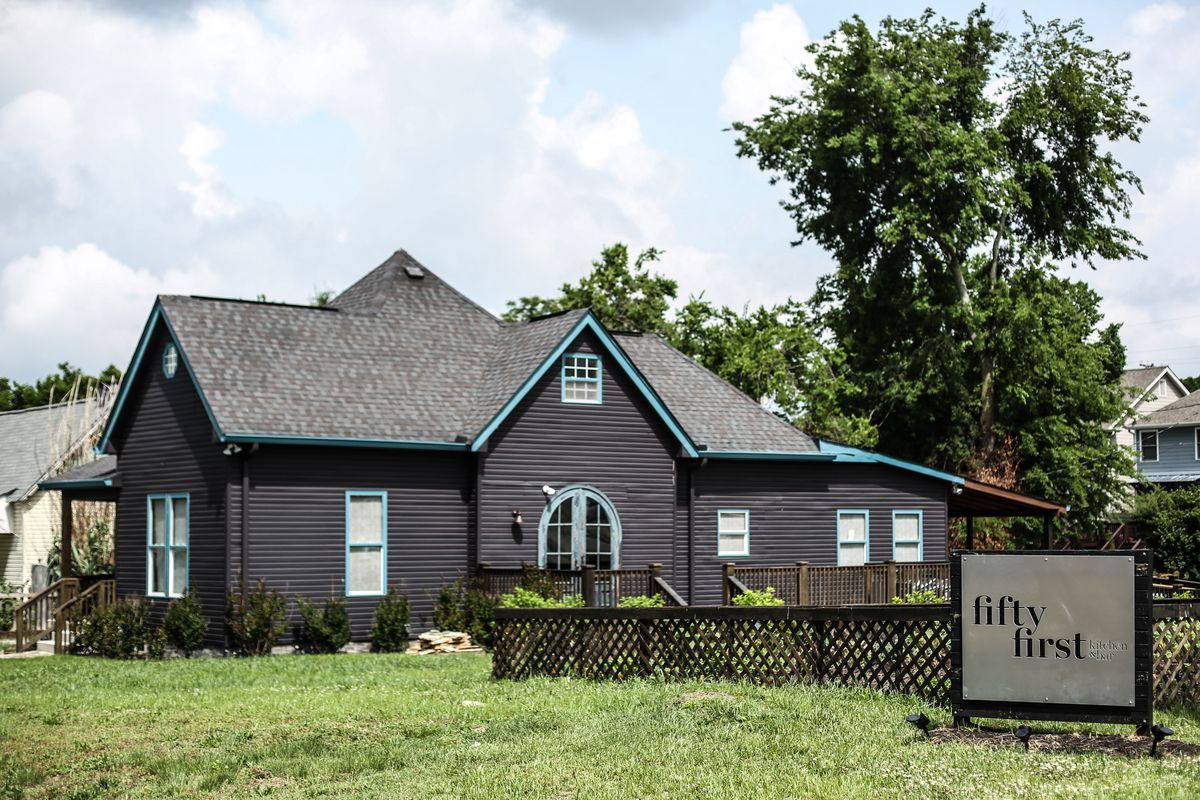 Venture into The Nations, and you'll find the popular restaurant, Fifty First Kitchen & Bar. Offering a mix of Italian and American cuisine, it's well-loved for its delicious homemade pasta, wood-fired pizzas, and a well-curated wine list. Their outdoor dining area, which includes a dog park, adds to the charm and makes it an excellent spot for a relaxed evening with friends, family, or furry companions.
For those craving Mexican food, there's no better place in West Nashville than Taqueria Del Sol on Charlotte Avenue. They serve up an array of hearty tacos, enchiladas, and chiles, along with refreshing margaritas. It's a casual dining spot that's perfect for a quick bite or a laid-back meal.
Nestled in Bellevue, the Loveless Cafe is another local favorite that's been serving up southern comfort food since the 1950s. From their famous biscuits and preserves to the smoked barbecue meats, it's a spot that will remind you of grandma's cooking in the best way possible.
If you're looking for a dining experience that's a little off the beaten path, House of Cards is just the ticket. Located downtown, it's not quite West Nashville, but it's an experience you won't want to miss. This magic-themed restaurant serves up sumptuous American cuisine amid a unique, enchanting atmosphere where patrons can enjoy magic performances while they dine.
Finally, if you're looking for a dining experience with a view, look no further than The Blue Moon Waterfront Grille. Located on the Cumberland River, this relaxed spot offers seafood and classic American fare, complemented by beautiful river views. Whether you're there for brunch, lunch, or dinner, the delicious food, coupled with the picturesque setting, makes for a truly enjoyable dining experience.
Entertainment
West Nashville is a vibrant part of the city where entertainment and sporting events are a staple. No matter what time of the year, there's always something happening.
If you're a sports fan, you're in luck! Nashville is home to some fantastic sports teams. For football enthusiasts, there's nothing quite like a Titans game at the Nissan Stadium. The atmosphere is electric, and it's a great way to spend an afternoon or evening. If you're more into hockey, the Predators at the Bridgestone Arena put on a spectacular show. The arena also hosts numerous concerts and events, so there's always something exciting on the calendar.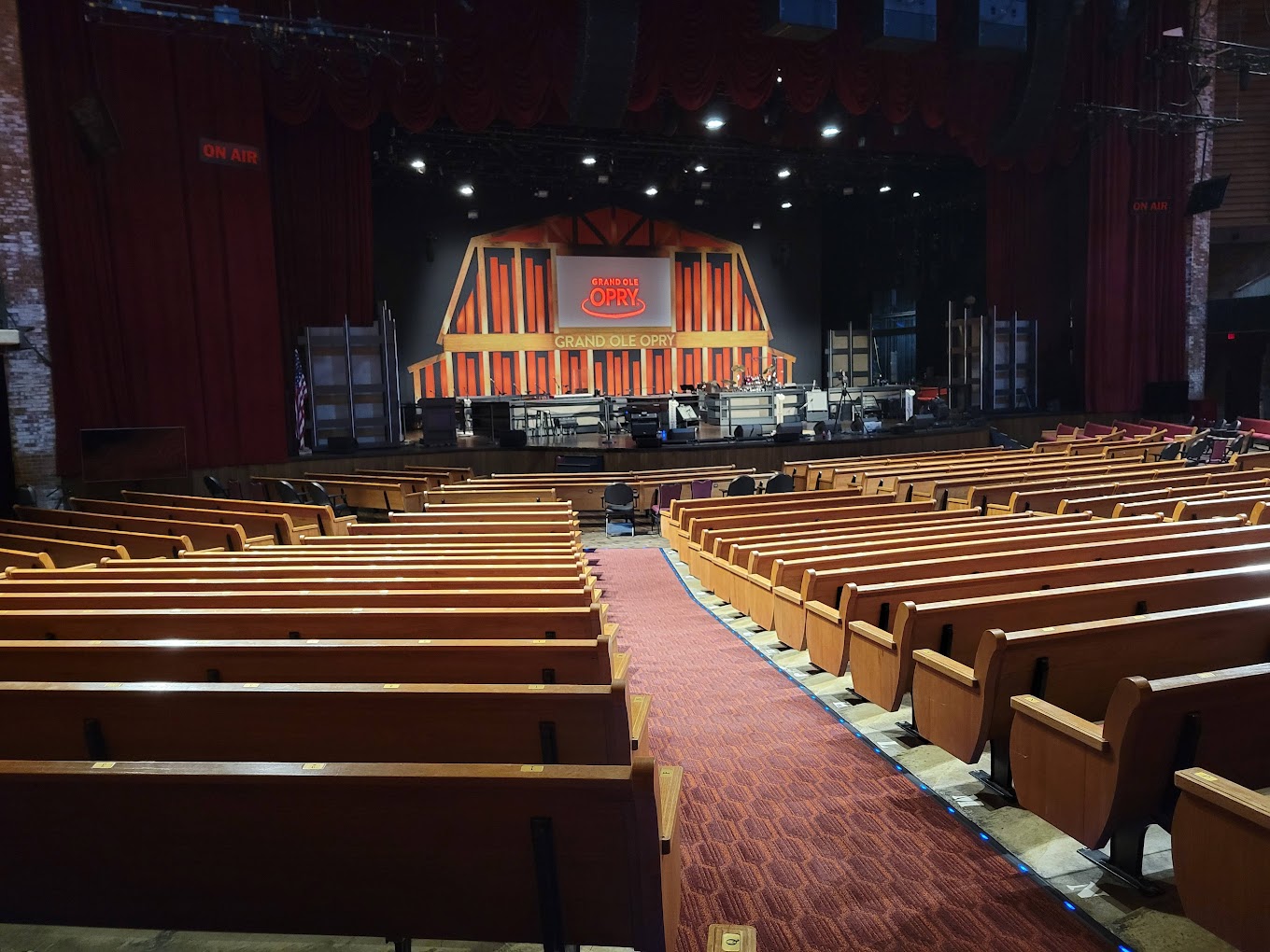 As for music, which is the heart and soul of Nashville, the nearby downtown area houses the world-famous Ryman Auditorium and the Grand Ole Opry, both iconic venues hosting incredible country music performances. There's also Ascend Amphitheater for those who enjoy outdoor concerts.
In West Nashville itself, the music scene is thriving at spots like the Bluebird Cafe, renowned for its intimate acoustic music performances, and 3rd & Lindsley, which showcases both local and touring bands.
For those looking for a cultural experience, the nearby Centennial Park houses the Parthenon, a full-scale replica of the original Parthenon in Athens. It serves as an art museum and is a great spot to soak in some culture and history. There are also numerous art galleries in the area, such as the LeQuire Gallery and the Zeitgeist Gallery, featuring works from local and international artists.
If you're a fan of film, the Belcourt Theatre in Hillsboro Village, just a short drive from West Nashville, is a historic movie theater that shows an array of independent and classic films. They even host discussions and filmmaker Q&A sessions for the more artistically inclined patrons.
And let's not forget about the abundance of festivals in the area. From the annual Tomato Art Festival in East Nashville to the Music City Food and Wine Festival, these events offer a fantastic blend of local culture, music, food, and fun.
Whether it's sports, music, culture, or film, the entertainment options in and around West Nashville are bound to keep you entertained, no matter your preference.
Health and Wellness
One of the best things about living in West Nashville is the abundance of health and wellness options that support a balanced lifestyle. Whether you're an outdoor enthusiast, a fitness guru, or someone looking for holistic wellness services, there's something for everyone in and around this neighborhood.
Outdoor enthusiasts will enjoy the many parks and green spaces in West Nashville. The expansive Warner Parks, which include Edwin Warner Park and Percy Warner Park, are fantastic for hiking, running, biking, or simply soaking in the beautiful natural surroundings. Additionally, the nearby Centennial Park, home to the iconic Parthenon replica, is a great spot for a relaxed picnic or a casual game of frisbee.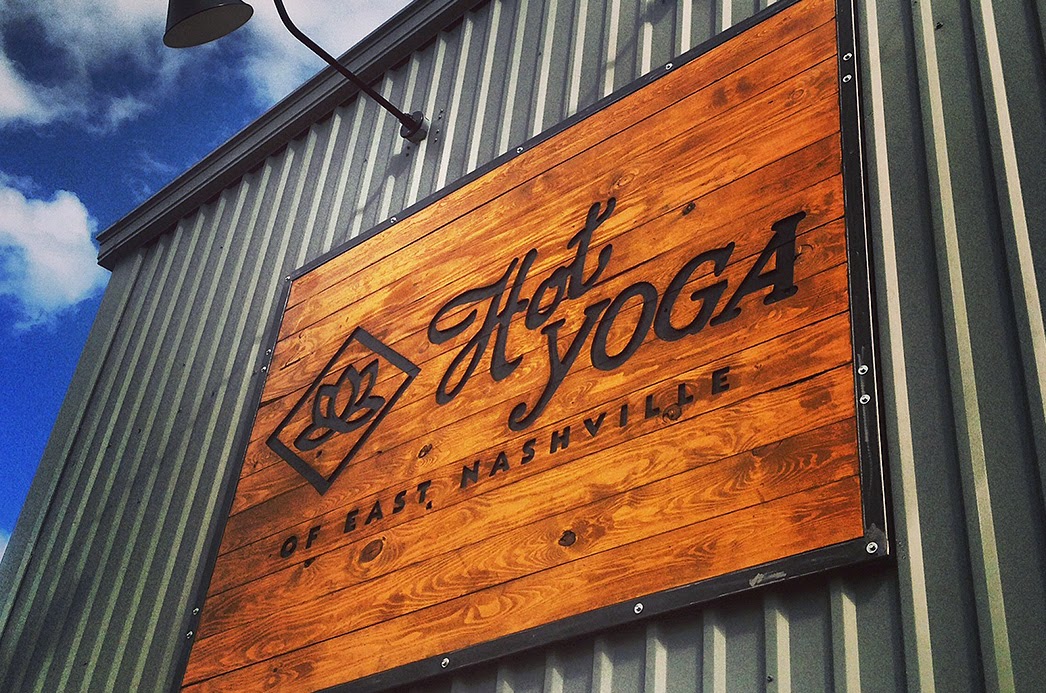 For those who prefer a gym environment, there are plenty of fitness centers with a range of exercise options. Neighborhood Barre offers fun and effective ballet-inspired workouts, while Climb Nashville is a top-notch climbing gym for those seeking an adrenaline rush. If yoga is more your speed, there are several studios, such as Hot Yoga of East Nashville and Shakti Power Yoga, which offer classes for all levels.
West Nashville is also home to several health food stores and farmers markets that make eating healthy easier. The Turnip Truck is a popular spot for fresh, organic groceries, and the weekly Richland Park Farmers Market is a fantastic place to get locally-sourced produce, artisanal bread, and homemade products.
In addition to physical health, West Nashville also prioritizes mental wellbeing. Numerous wellness centers, like the Lotus Room, offer services like massage therapy, acupuncture, and wellness counseling. For those seeking mindfulness practices, there are several meditation centers, such as the Nashville Shambhala Meditation Group, offering classes and retreats to help locals find peace and balance in their busy lives.
West Nashville also boasts excellent healthcare facilities. St. Thomas West Hospital is a notable healthcare institution in the area, offering a wide range of services and known for its quality care.
It's clear that West Nashville supports a balanced lifestyle, providing a diverse array of health and wellness options. With easy access to parks, fitness facilities, wholesome food, and wellness services, residents can enjoy a healthy, active lifestyle.
Outdoor Lifestyle
For those who love the outdoors, West Nashville is an absolute paradise. The area is rich with parks, nature trails, and opportunities for outdoor recreation, making it an ideal spot for anyone looking to maintain an active and outdoor-oriented lifestyle.
You can't talk about parks in West Nashville without mentioning the iconic Warner Parks. This sprawling natural area, which includes Edwin and Percy Warner Parks, is a favorite among locals. Here, you'll find miles and miles of hiking trails, scenic picnic spots, horseback riding paths, and even a golf course. It's the perfect place to spend a sunny day, whether you're in the mood for a vigorous hike or a leisurely picnic.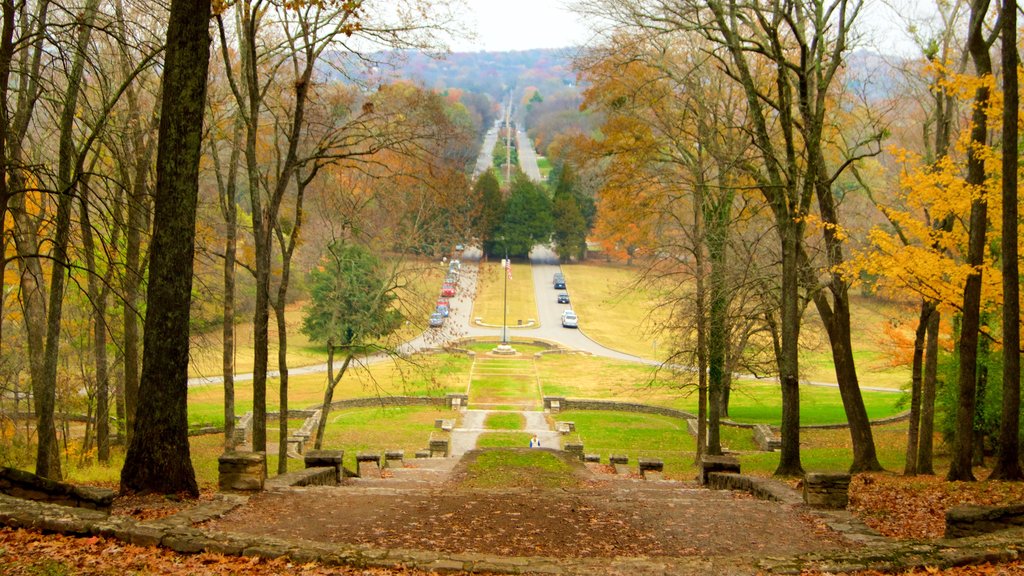 Centennial Park is another fantastic outdoor spot near West Nashville. As one of Nashville's premier parks, it's home to the only full-scale replica of the Parthenon in the world. Besides being a popular place for running, picnicking, and playing games, it's also a great place to soak up a bit of history and culture.
Bellevue Park, tucked away in the Bellevue neighborhood of West Nashville, offers a lovely retreat from city life. It features a beautiful lake, a walking trail, and a play area for children. Whether you're up for a jog, a picnic, or a playful afternoon with the kids, Bellevue Park provides a serene backdrop.
Just a short drive from West Nashville, you'll find Radnor Lake State Park. This park is known for its extensive hiking trails and abundant wildlife, making it a haven for nature lovers. Here, you can enjoy bird watching, photography, or simply walking in the tranquil woodland setting.
Aside from parks, West Nashville also offers a host of outdoor lifestyle options. You'll find several well-maintained biking and running paths, such as the Harpeth River Greenway, which winds its way through the city and along the river. For water enthusiasts, the nearby Cumberland River provides opportunities for kayaking, canoeing, and fishing.
Whether you're a seasoned outdoor adventurer or just someone who appreciates the beauty of nature, West Nashville is a wonderful place to connect with the great outdoors. From its well-maintained parks to the numerous opportunities for outdoor recreation, it truly is a nature lover's dream.
Education
The West Nashville area is well-served by a range of both private and public education options, offering a strong educational foundation for the young residents of the community.
On the public school side, the Metro Nashville Public Schools system operates several well-regarded schools in and around West Nashville. Elementary schools such as Sylvan Park Paideia Design Center and Eakin Elementary School are well-regarded for their committed staff and strong parent involvement. West End Middle School and H.G. Hill Middle School offer robust academic and extracurricular programs for students in grades 5-8. High school students often attend Hillsboro High School, known for its International Baccalaureate program and strong emphasis on college preparation.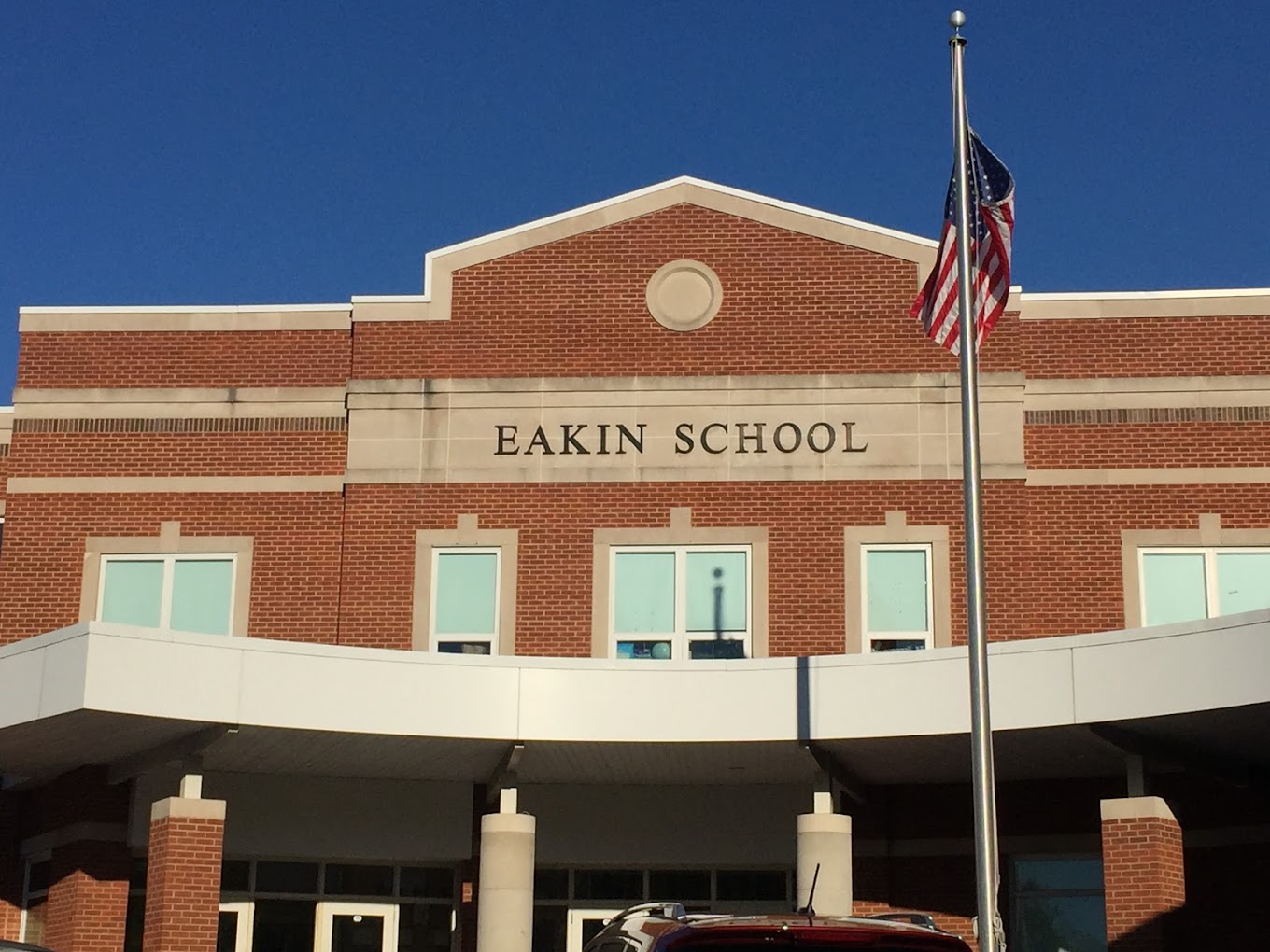 There are also several charter schools in the area, like the LEAD Public Schools, a network of schools that aims to prepare students for a four-year college course.
On the private side, West Nashville is home to a number of prestigious institutions. Montgomery Bell Academy, a boys' school, and Harpeth Hall School, a girls' school, are both nationally recognized for their rigorous academics and emphasis on leadership. Harding Academy is a co-educational private school offering classes from pre-kindergarten through 8th grade, well-known for its commitment to the holistic development of students. St. Cecilia Academy is a Catholic girls' school with a rich history and a broad liberal arts curriculum.
For families seeking a private religious education, there are several excellent options, including Christ Presbyterian Academy, which serves students from pre-K to 12th grade, and St. Henry Elementary School, a Catholic school serving grades K-8.
Furthermore, West Nashville boasts a number of highly-regarded preschools, both public and private, to provide the youngest residents a great start to their education journey.
All in all, West Nashville offers a plethora of education options for students of all ages and preferences. The variety of school options ensures that every family can find a learning environment that fits their child's needs, making it a great place for families with school-aged children.
Shopping and Retail
If shopping is your thing, then West Nashville has you covered. From upscale boutiques to vintage thrift shops, and from charming local businesses to bustling shopping centers, you'll find a wealth of retail options right at your fingertips.
Let's start with the Nations, a rapidly growing neighborhood in West Nashville. Known for its mix of old and new, it's a shopping destination with a unique charm. Here you'll find a number of local boutiques like ABLE, a lifestyle brand focused on ending generational poverty through providing economic opportunities for women.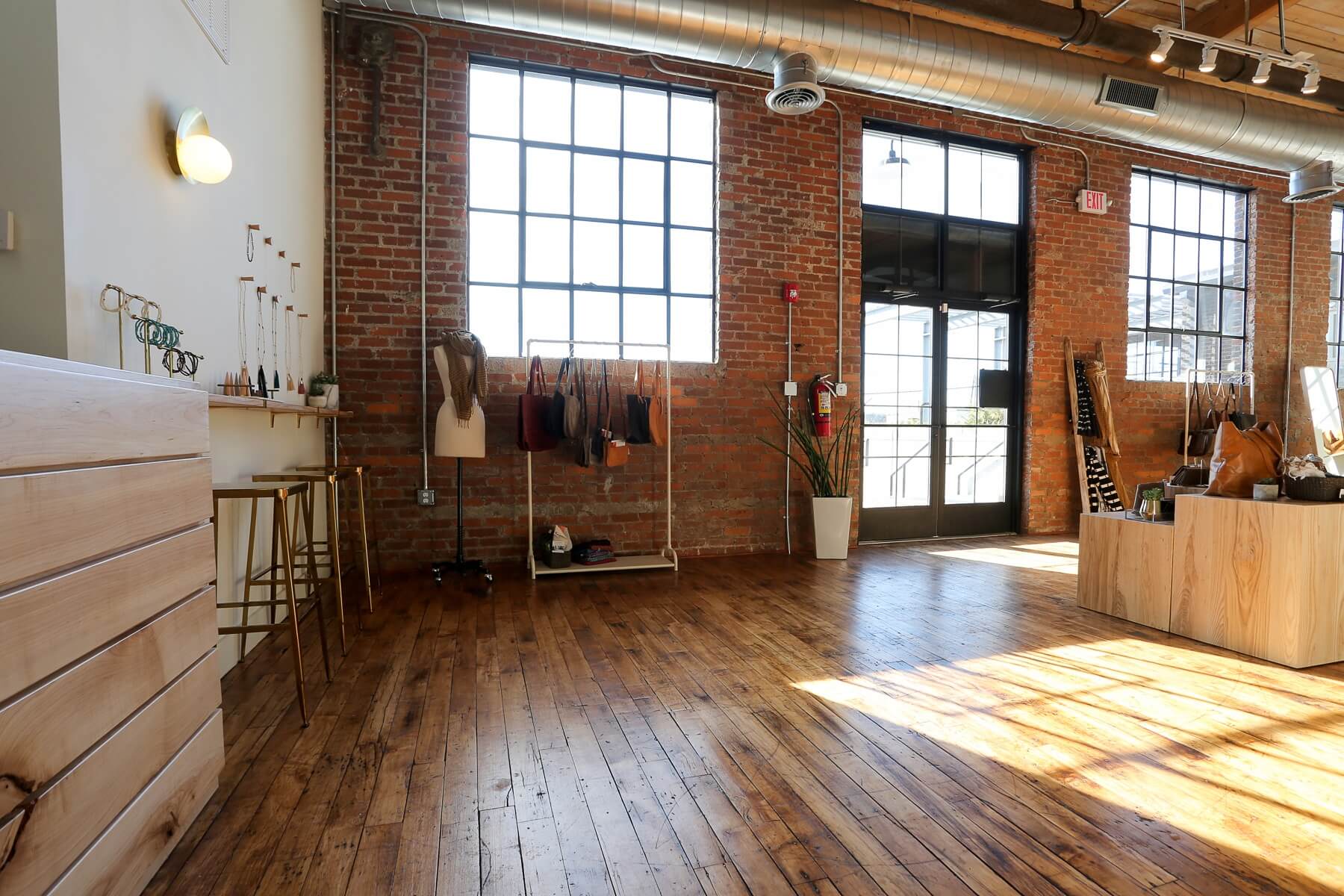 Head over to the Sylvan Park neighborhood, and you'll stumble upon some great local businesses. Stores like the upscale boutique, Fabu, offer a carefully curated selection of jewelry, home goods, and unique gifts. There's also the Produce Place, a natural foods store known for their local and organic products.
Then there's Charlotte Avenue, a main thoroughfare in West Nashville that's a hub for international shopping. From Mexican to Kurdish, Ethiopian to Indian, the variety of international markets lining this street is impressive. Each store offers a wide selection of authentic foods and goods, making it a cultural shopping experience like no other.
For a more traditional shopping experience, the nearby Mall at Green Hills is just a short drive away. This upscale mall features a variety of high-end retailers, including Nordstrom, Tiffany & Co., and Louis Vuitton. There's also a great selection of dining options for when you need to take a shopping break.
Hill Center in the nearby Belle Meade neighborhood is another shopping destination worth visiting. This mixed-use development offers an array of both local and national retailers, including Anthropologie, Whole Foods Market, and West Elm.
And of course, we can't forget about the numerous vintage and thrift shops scattered throughout the area. Stores like the hip Black Shag Vintage offer a plethora of vintage clothing, accessories, and vinyl records, making it a treasure trove for vintage lovers.
No matter what you're in the market for, West Nashville's diverse shopping and retail scene is sure to have something that catches your eye. Whether you're looking for high-end fashion, unique gifts, or international goods, you'll find it all in this vibrant area.
Business and Economy
In and around West Nashville, you'll find a robust blend of businesses and industries that contribute to the vibrant local economy. It's this diversity that gives the area its dynamic and eclectic feel, and that supports a broad range of job opportunities for residents.
As the capital of Tennessee, Nashville is a hub for several major industries. The city is known as the "Music City" for good reason, as the music industry is a significant economic driver. Many recording labels, including Big Machine Label Group and Universal Music Group, have offices in Nashville. In addition, numerous songwriters, musicians, and production professionals make their home here, contributing to the city's rich music scene.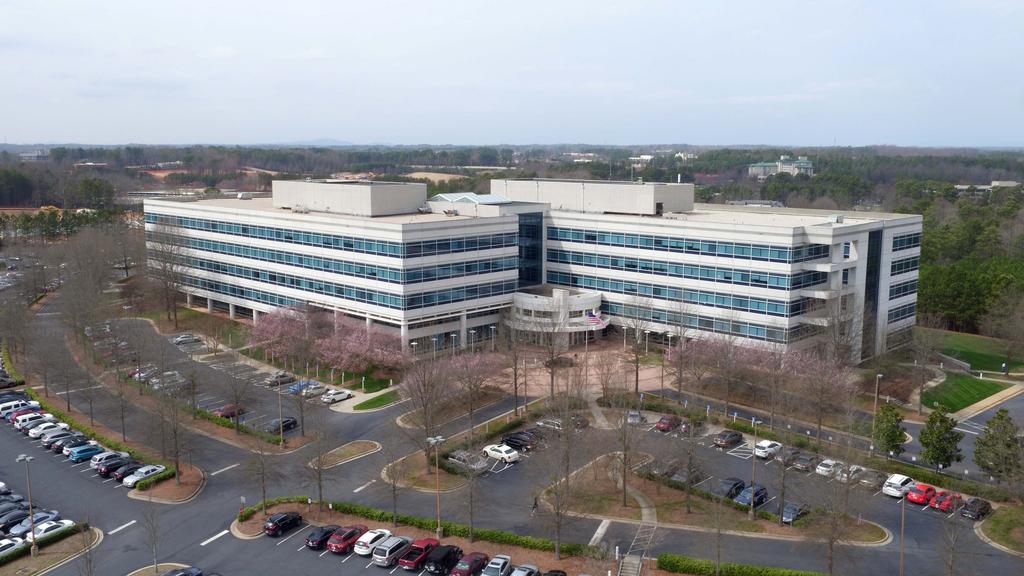 Healthcare is another key sector in Nashville's economy. Renowned hospitals such as Vanderbilt University Medical Center and St. Thomas West Hospital are major employers in the region. Moreover, numerous healthcare companies, including HCA Healthcare and Change Healthcare, have their headquarters in the city.
Education is a significant contributor to the local economy as well, with institutions like Vanderbilt University, Belmont University, and Tennessee State University providing a wealth of employment opportunities. Not to mention, these institutions contribute to the area's intellectual capital, fostering innovation and development.
Nashville also has a thriving tourism and hospitality sector, buoyed by the city's rich history, music scene, and diverse culinary offerings. This sector encompasses a broad range of businesses, from hotels and restaurants to tour companies and event spaces.
Further bolstering the economy is a growing tech scene. Over the past few years, Nashville has become a hotspot for tech startups, drawing in entrepreneurs and innovators with its friendly business environment and high quality of life.
Lastly, the city has a robust retail sector, with a mix of national chains, locally-owned boutiques, and artisanal shops. Areas like the Nations neighborhood and Charlotte Avenue are popular shopping destinations, supporting a multitude of retail jobs.
In short, the West Nashville area is supported by a vibrant mix of industries — from music and healthcare to education, tourism, tech, and retail. These sectors not only contribute to a diverse and robust local economy but also offer a wealth of opportunities for those looking to grow their careers.
Hotels and Lodging
If you're looking for a place to stay near West Nashville, you'll be pleased to find a variety of accommodations that cater to different tastes and budgets. From sleek hotels to charming bed and breakfasts, this area offers something for every kind of traveler.
For a luxurious stay, check out the Hutton Hotel. Located in Nashville's West End, close to West Nashville, it's an upscale boutique hotel that exudes a modern, chic vibe. The rooms are elegantly furnished, and there's even a 5,000-square-foot cocktail bar and entertainment venue onsite, perfect for those looking for a vibrant nightlife scene.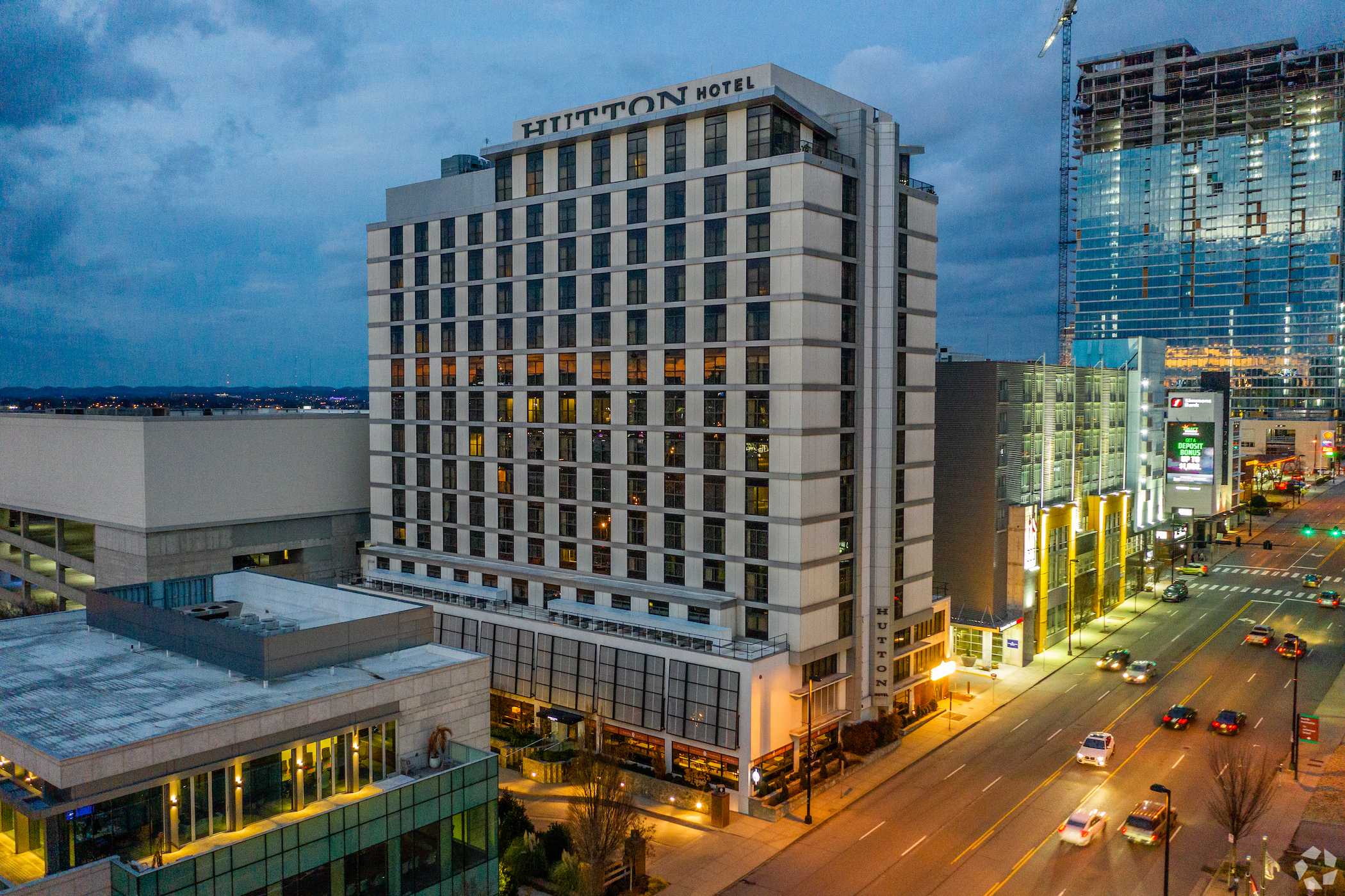 For those who prefer a more personalized and cozy atmosphere, there are several charming bed and breakfast options. The Timothy Demonbreun House, just a short drive away, is a historic bed and breakfast known for its southern charm and hospitality. This beautifully restored 19th-century mansion offers luxurious accommodations and a gourmet breakfast, providing a unique and intimate lodging experience.
Another intriguing choice is the Urban Cowboy, located in East Nashville but well worth the short commute. This B&B is a blend of eclectic design and southern comfort, making for an unforgettable stay. Each suite is uniquely decorated, providing a distinct experience for every guest.
There are also plenty of mainstream hotel options for those who prefer familiar brands. The Holiday Inn Express Nashville W-I40/Whitebridge Rd, for instance, is a comfortable and budget-friendly option with all the reliable amenities you'd expect from the brand.
For travelers looking for a longer stay or the comforts of home, there are numerous vacation rentals available in the area. Sites like Airbnb and Vrbo offer a range of options, from studio apartments to spacious family homes.
And let's not forget the nearby Opryland Hotel, a destination in its own right. This massive resort features nine acres of indoor gardens, an indoor river, and a variety of restaurants and entertainment options. While it's a bit of a drive from West Nashville, it's well worth a visit.
In short, whether you're a luxury seeker, a budget traveler, or someone looking for a home-away-from-home, you'll find an array of lodging options near West Nashville to suit your needs. From boutique hotels and cozy B&Bs to familiar chains and vacation rentals, there's a perfect place for everyone to rest their head.
Travel and Transportation
For travelers and commuters, West Nashville offers convenient access to both air travel and a variety of public transportation options. Its strategic location near major routes and transportation hubs is one of the many reasons people choose to settle in this vibrant part of Nashville.
For those with air travel needs, Nashville International Airport (BNA) is the primary airport serving the region. It's located southeast of West Nashville, and depending on traffic, it's typically a 20 to 30-minute drive. BNA offers a wide array of both domestic and international flights, so whether you're flying in from across the state or across the world, it's a convenient option.

As for public transportation, the Metropolitan Transit Authority (MTA), known locally as WeGo Public Transit, operates the bus system throughout Nashville. Several bus lines run through West Nashville, providing easy access to other parts of the city. The #10 Charlotte route, for instance, connects West Nashville with downtown, making it a breeze to commute to the city center for work or leisure.
For those preferring a ride-share, services like Uber and Lyft are readily available in the area. These services provide a convenient and often cost-effective way to navigate the city, especially if you're headed to areas less served by public transit.
For active commuters, West Nashville's bike-friendly roads and paths are a boon. Several streets have dedicated bike lanes, and the city's greenways offer scenic routes for both commuting and recreation. B-cycle, Nashville's bike-share program, has several stations in the area, making it easy to hop on a bike whenever you need one.
All in all, West Nashville is well-connected when it comes to transportation options. Whether you need to catch a flight, hop on a bus, call a rideshare, or pedal a bike, you'll find that getting around is straightforward and convenient in this part of the city.