Weakley & Dodd, Nashville, TN Homes for Sale
Weakley & Dodd, Nashville, TN Property Listings
December 1, 2023
Rather speak with a local Weakley & Dodd, Nashville real estate agent on the phone instead? Give us a call at
(615) 257-8317
for a free consultation. We look forward to helping you find the perfect home!
Weakley & Dodd Homes
Weakley & Dodd, Nashville, TN is home to a diverse range of architectural styles that embody the unique and charming spirit of this vibrant neighborhood. These homes are known for their Southern charm, with a mix of classic and contemporary designs. Many homes in the area are characterized by spacious single-family dwellings that feature large yards, often adorned with a beautiful array of local flora. The homes exhibit a variety of architectural styles, from classic ranch and bungalow designs to the more modern craftsman and contemporary homes. Distinctive elements such as wide porches, ornate molding, and high ceilings offer a sense of elegance and comfort to the residents.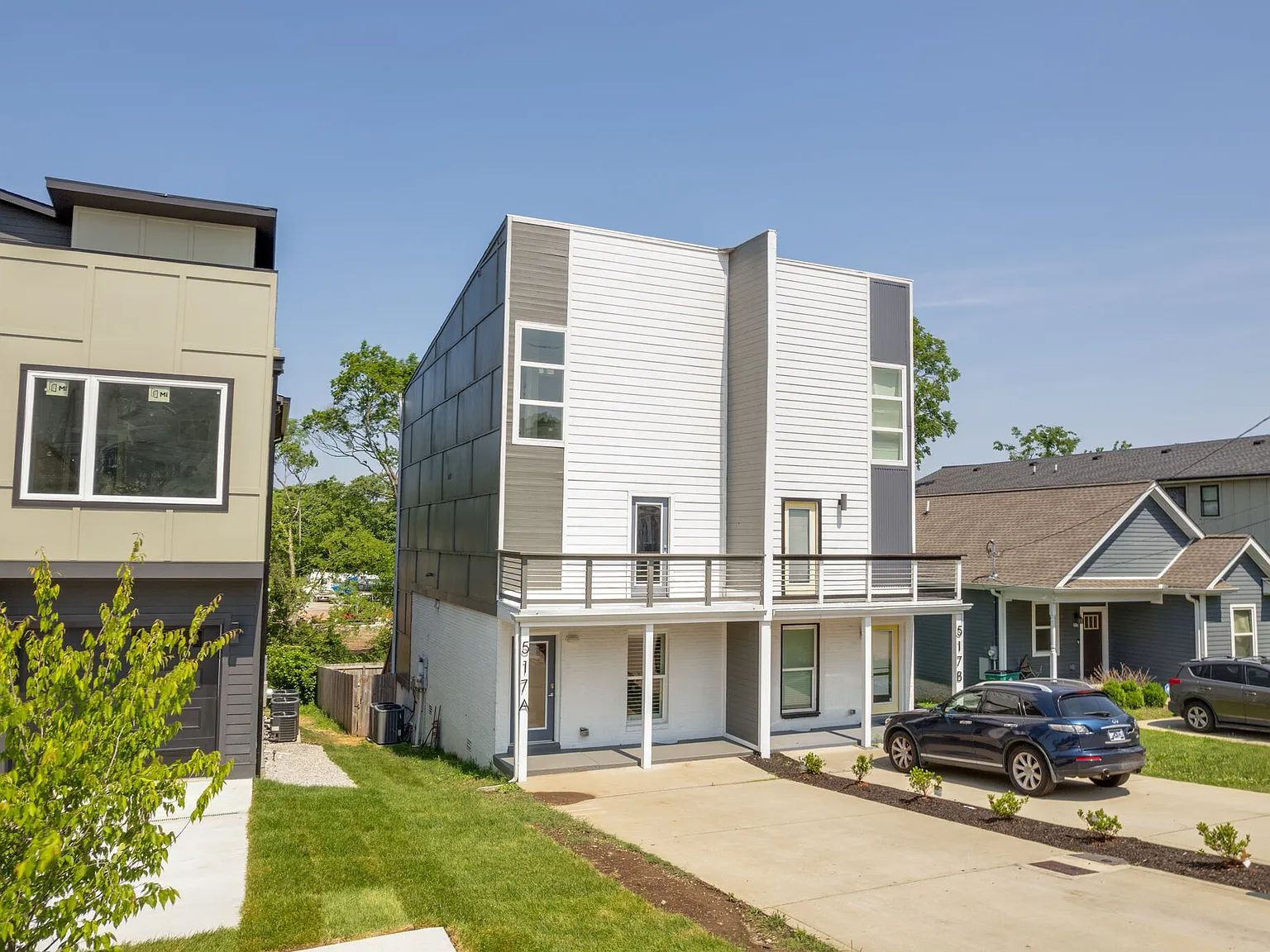 The community's mature tree-lined streets and well-kept gardens further enhance the picturesque setting of the neighborhood. Residents have taken pride in their properties, which is evident in the well-maintained exteriors and immaculate landscaping. Throughout the year, these landscapes bloom with color, providing a beautiful backdrop to the charming homes. The community's commitment to preservation and aesthetics fosters an environment that not only showcases the historical roots of Nashville but also embraces the beauty of nature.
The residential areas in Weakley & Dodd are complemented by nearby amenities, which enhance the appeal of living in this community. Residents have convenient access to a variety of local eateries, boutique shops, and public parks. Schools in the area are highly rated, and the local school district is known for its commitment to quality education. Furthermore, the area's low crime rate and active community organizations contribute to a strong sense of safety and community.
A notable aspect of Weakley & Dodd is the sense of community engagement and the lifestyle it affords its residents. Local events, such as farmer's markets and art fairs, are regular occurrences, fostering a close-knit, inclusive community. Neighborhood associations work tirelessly to ensure a clean, safe, and vibrant environment, contributing to the quality of life in the area. Recreational amenities, such as community parks and biking trails, provide a multitude of opportunities for outdoor activities, creating a balanced lifestyle for residents.
In terms of connectivity, Weakley & Dodd benefits from excellent transport links. The neighborhood is well-served by major highways and public transportation, offering easy access to the downtown area and other parts of Nashville. This ease of commute, coupled with the tranquil, family-friendly environment, has made Weakley & Dodd an attractive destination for both families and professionals. Despite the proximity to the bustling city, the neighborhood maintains its serene and peaceful atmosphere, providing an ideal setting for individuals seeking a balanced urban-suburban lifestyle.
Similar Communities
Bellevue, located in the southwestern part of Nashville, shares many similarities with Weakley & Dodd. Known for its family-friendly environment, Bellevue offers a variety of homes that balance suburban charm with modern convenience. Like Weakley & Dodd, Bellevue features a mix of architectural styles, including classic ranch, bungalow, and contemporary designs. Large, well-kept yards and mature, tree-lined streets contribute to the neighborhood's scenic beauty, creating a serene environment that is hard to find in more urban areas.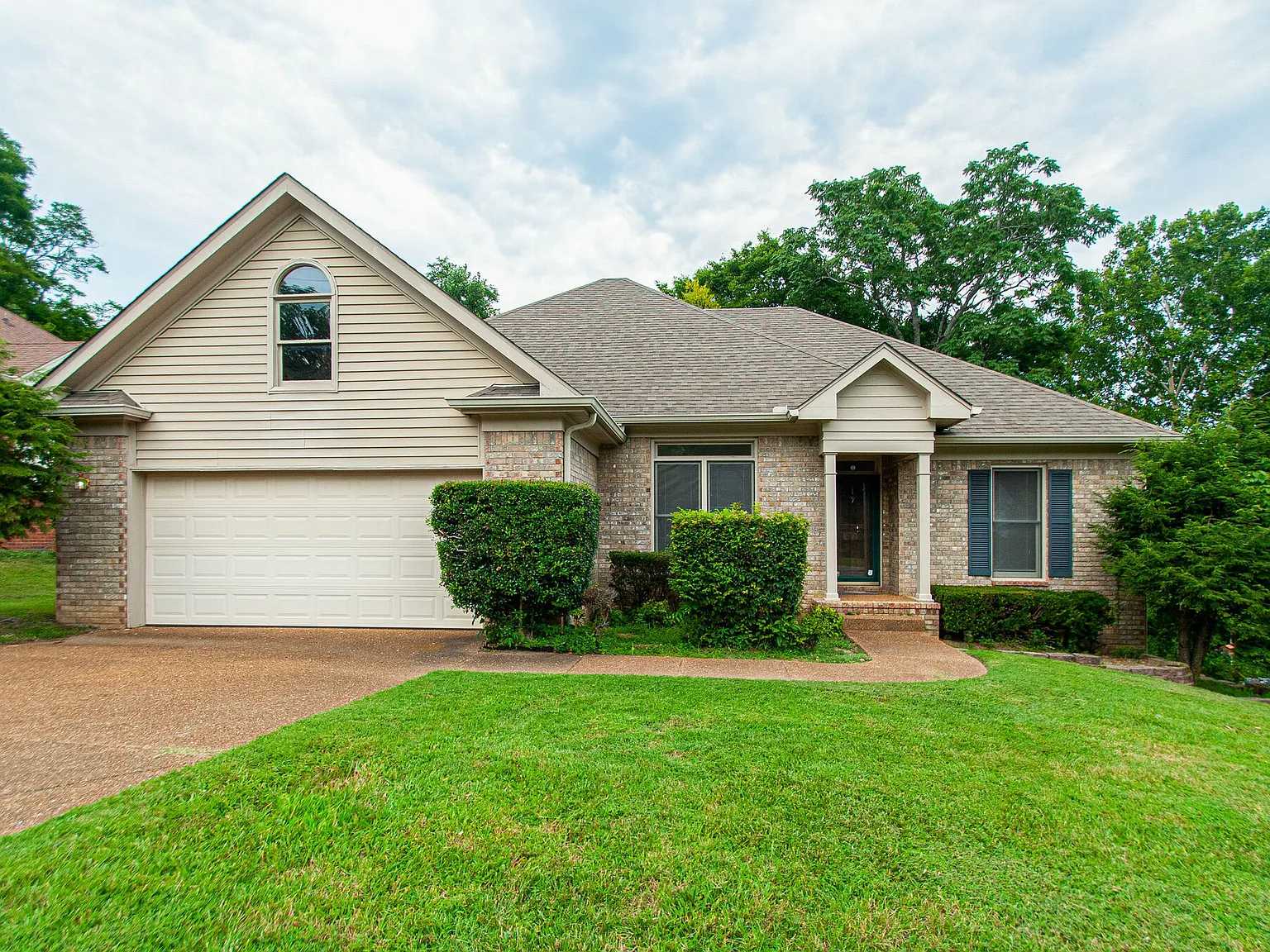 Another neighborhood worth considering is Crieve Hall. Similar to Weakley & Dodd, Crieve Hall is a residential community that boasts a variety of single-family homes characterized by large yards and diverse architectural styles. Predominantly constructed in the mid-20th century, the homes in Crieve Hall are known for their solid construction and classic charm. The neighborhood also offers a highly-rated school district, several public parks, and a friendly, close-knit community, much like that of Weakley & Dodd.
For those seeking a more urban vibe while retaining the homey and community-driven aspects similar to Weakley & Dodd, East Nashville could be an ideal choice. Known for its vibrant arts scene, East Nashville offers a range of housing options, including charming bungalows, ranch-style homes, and modern townhouses. Despite its urban location, East Nashville maintains a strong sense of community, with many local businesses and events that promote engagement among residents.
Last but not least, the Sylvan Park neighborhood offers a lifestyle comparable to Weakley & Dodd. Much like its counterpart, Sylvan Park is a well-established neighborhood, featuring a mix of historic and modern homes. It is known for its wide, tree-lined streets, large lots, and well-kept homes, all contributing to a welcoming suburban atmosphere. The neighborhood also boasts a bustling commercial district, with numerous restaurants, coffee shops, and boutiques that add to the vibrant community life.
All these neighborhoods offer excellent connectivity to the rest of Nashville, with easy access to major highways and public transportation options. Additionally, these communities emphasize the importance of outdoor activities, with numerous parks, biking trails, and recreational facilities, promoting a balanced and healthy lifestyle for residents. These neighborhoods, with their similar price points, home styles, and lifestyles, offer alternatives to those considering the charm and convenience of Weakley & Dodd.
Food Scene
One of the fantastic perks of living in or near the Weakley & Dodd neighborhood is the wide array of dining options. Whether you're a fan of classic Southern cuisine or love to explore international flavors, there's something for everyone.
For fans of comfort food, Arnold's Country Kitchen is a must-visit. This classic meat-and-three restaurant has been serving up soul-warming dishes for years. Think tender roast beef, creamy mac and cheese, and their famous fried green tomatoes. It's a local institution, embodying the charm and hospitality of Southern culture.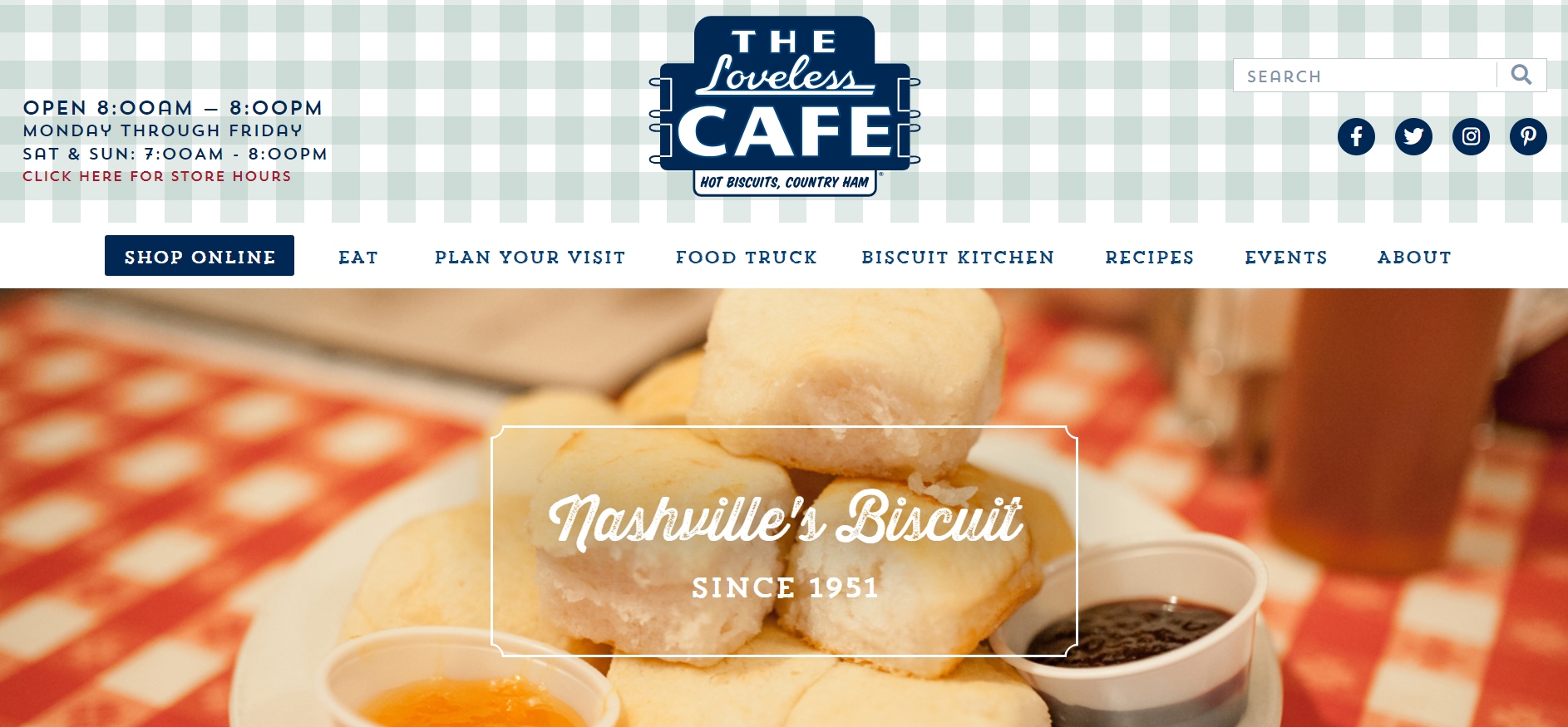 Another local favorite is the Loveless Cafe, famous for its made-from-scratch biscuits and preserves, country ham, and Southern-style breakfasts. The cozy, homely atmosphere makes for a perfect weekend brunch spot. Its long history and devoted following make it a true Nashville icon.
For those who enjoy international cuisine, the Siam Cafe offers a delicious array of authentic Thai and Chinese dishes. From Pad Thai to Kung Pao Chicken, the extensive menu ensures there's a dish to suit all taste buds. The restaurant's casual setting is ideal for relaxed dinners or quick takeaways.
If you fancy fresh seafood and stunning views, head to Blue Moon Waterfront Grille. Overlooking the Cumberland River, it provides a tranquil dining experience. Known for its fresh seafood dishes and signature cocktails, it's a great place to wind down after a busy week.
For casual and fast-food options, the neighborhood offers a variety of options like Five Guys, Panera Bread, and Chick-fil-A. These are great choices for quick bites or takeaway meals when you're on the go.
On the more upscale end, restaurants like Bricktop's cater to more formal dining experiences. With its varied menu, including everything from prime steaks to sushi, Bricktop's has become a favorite among residents for celebratory dinners or business lunches.
Those with a sweet tooth will enjoy the Goo Goo Shop and Dessert Bar, famous for its Goo Goo Clusters, Nashville's own confectionery delight. They also offer a wide range of other desserts, such as milkshakes, sundaes, and a range of creative sweets.
The diversity of the dining scene near Weakley & Dodd not only reflects the rich culinary tradition of Nashville but also the vibrant, inclusive community it serves. It's one of the many reasons why residents cherish this part of town.
Entertainment
There's never a dull moment when you're in and around Weakley & Dodd, Nashville, especially if you're into entertainment and sports. There's a variety of exciting events, from live music performances to thrilling sports matches.
Music lovers are in for a treat. After all, Nashville is nicknamed "Music City" for good reason. The nearby Ryman Auditorium, fondly known as the "Mother Church of Country Music," hosts a multitude of shows ranging from country to rock and blues. It's truly a bucket-list venue for music enthusiasts.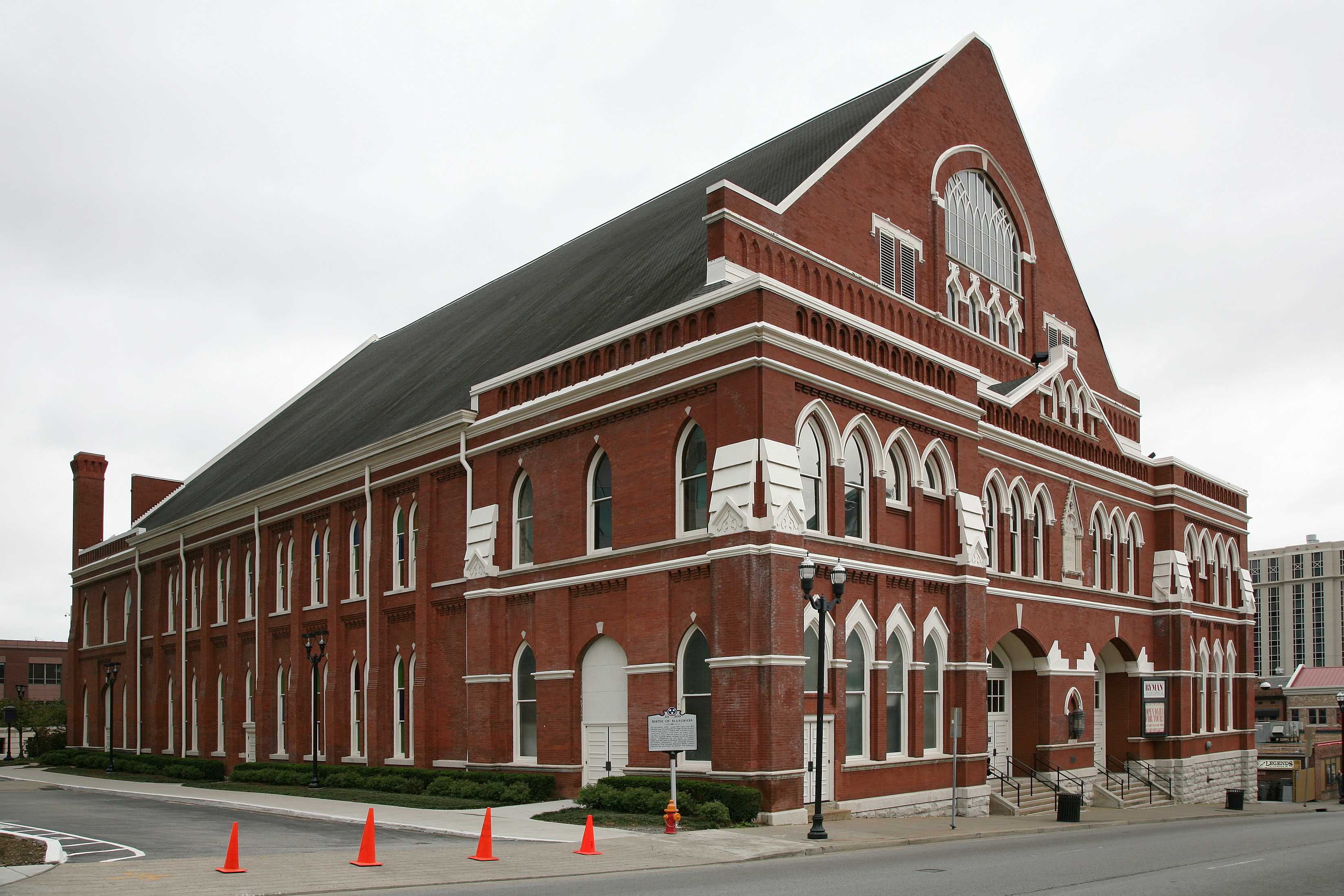 On a similar note, the Grand Ole Opry, just a short drive away, offers unforgettable live country music performances. This historic venue has seen performances from many of the biggest names in country music, and attending a show here is a quintessential Nashville experience.
The local sports scene is equally engaging. If you're a fan of football, you can catch the Tennessee Titans in action at the Nissan Stadium. It's a fantastic atmosphere with thousands of enthusiastic fans, and there's nothing quite like a live NFL game.
For hockey aficionados, the Bridgestone Arena is home to the Nashville Predators. The Preds' games are always a fun experience, from the thrilling on-ice action to the passionate fans who pack the arena every game night.
For soccer fans, the Nashville SC plays their matches at the newly built Nashville Fairgrounds Stadium. Their matches are full of energy, and it's a fantastic way to engage with the local community and meet other soccer enthusiasts.
Aside from music and sports, Nashville hosts a variety of festivals and events throughout the year. The Nashville Film Festival is a great way to catch independent and international films. Additionally, events like the Tennessee State Fair and the Tomato Art Fest provide family-friendly fun with food, music, and arts and crafts.
In short, whether your idea of entertainment is a music concert, a sports game, or a cultural event, you'll find plenty of options in and around the Weakley & Dodd neighborhood. The vibrant city of Nashville is full of opportunities for entertainment, ensuring that there's always something exciting happening nearby.
Health and Wellness
Living in the Weakley & Dodd neighborhood of Nashville gives residents access to an array of health and wellness options that cater to various lifestyle needs, from fitness enthusiasts to those seeking holistic wellness or medical facilities.
For those who enjoy staying active, there are plenty of fitness centers in the vicinity. The Downtown Nashville YMCA, for instance, offers a fully-equipped gym, swimming pool, group fitness classes, and wellness programs. Similarly, the local Orangetheory Fitness provides high-intensity workout classes, perfect for those who love a challenging, full-body workout.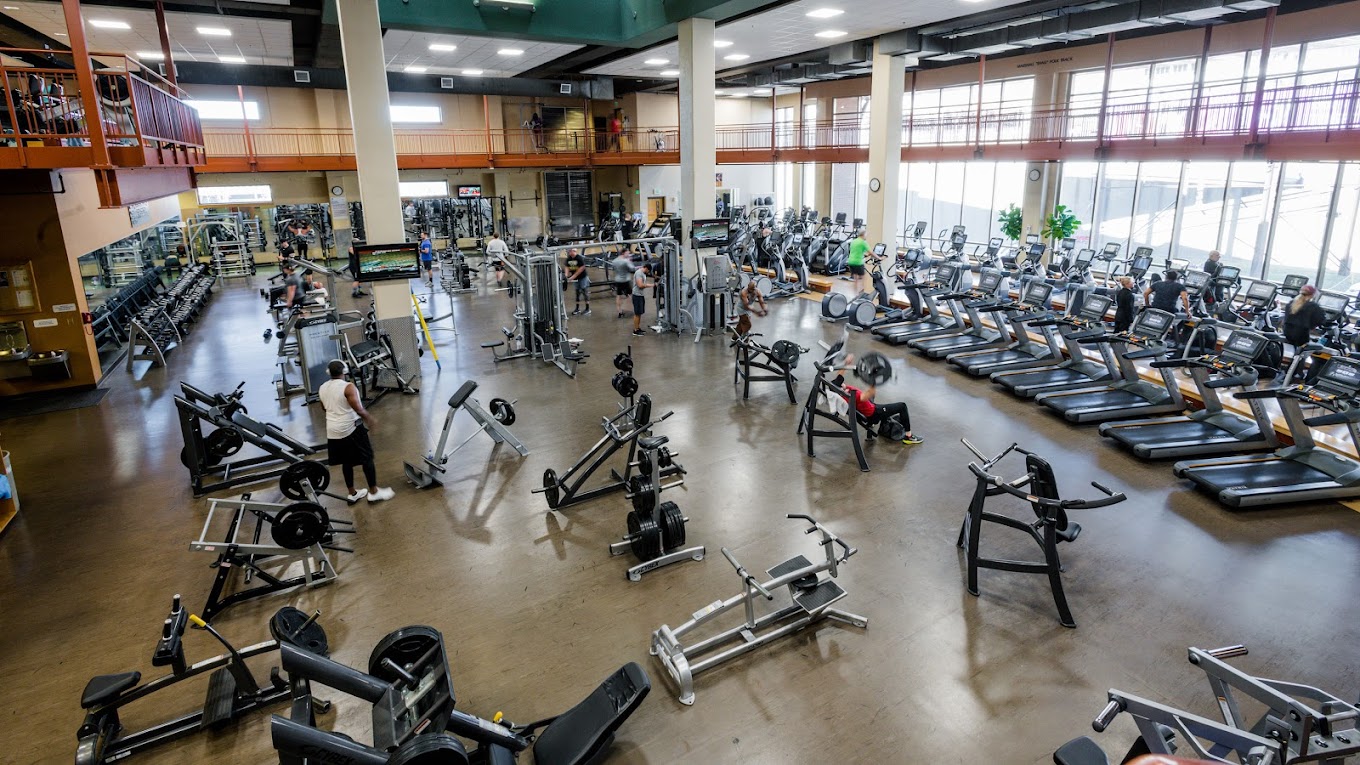 Nature lovers have access to several local parks for outdoor activities. Centennial Park, with its walking trails and expansive green spaces, is ideal for jogging, yoga, or simply enjoying a picnic with family. The park's lake is perfect for kayaking or paddleboarding, providing a fun, active way to enjoy the outdoors.
If you're into cycling, the nearby Nashville GreenBike program is an eco-friendly option that promotes fitness. You can rent a bike for a day and explore the city at your own pace, getting a good workout in the process.
Health-conscious residents will appreciate the variety of healthy dining options in the area. Restaurants like Avo, offering vegan and raw food, and The Wild Cow, specializing in vegetarian and vegan fare, make it easy to maintain a balanced diet without sacrificing flavor.
When it comes to wellness, yoga and meditation centers, such as Hot Yoga Plus and Shakti Power Yoga, offer classes for various skill levels, providing a serene environment to relax and rejuvenate. Massage and spa services are also plentiful, with places like Escape Day Spa and Salon offering a range of treatments designed to promote relaxation and well-being.
In terms of medical facilities, Vanderbilt University Medical Center, one of the leading hospitals in the region, is nearby. The center offers a comprehensive range of medical services, ensuring residents have access to high-quality healthcare when they need it.
The plethora of health and wellness options around Weakley & Dodd is part of what makes it such an appealing neighborhood for those leading an active, health-conscious lifestyle. There's something to cater to everyone's needs, whether you're looking for a high-energy workout, a serene spot for yoga, or healthy dining options. It's all about balance, and this area provides a perfect blend for a holistic approach to wellness.
Outdoor Lifestyle
The Weakley & Dodd neighborhood in Nashville is surrounded by a wealth of natural beauty, providing residents with numerous opportunities to explore and enjoy the outdoors. If you're someone who cherishes fresh air, green spaces, and engaging in outdoor activities, you'll find this area quite appealing.
For starters, Centennial Park, one of Nashville's premier parks, is just a short drive away. This expansive park is home to the iconic Parthenon replica, a lake, and numerous walking trails. Whether you're into jogging, picnicking, or simply enjoying the natural beauty, Centennial Park is a gem.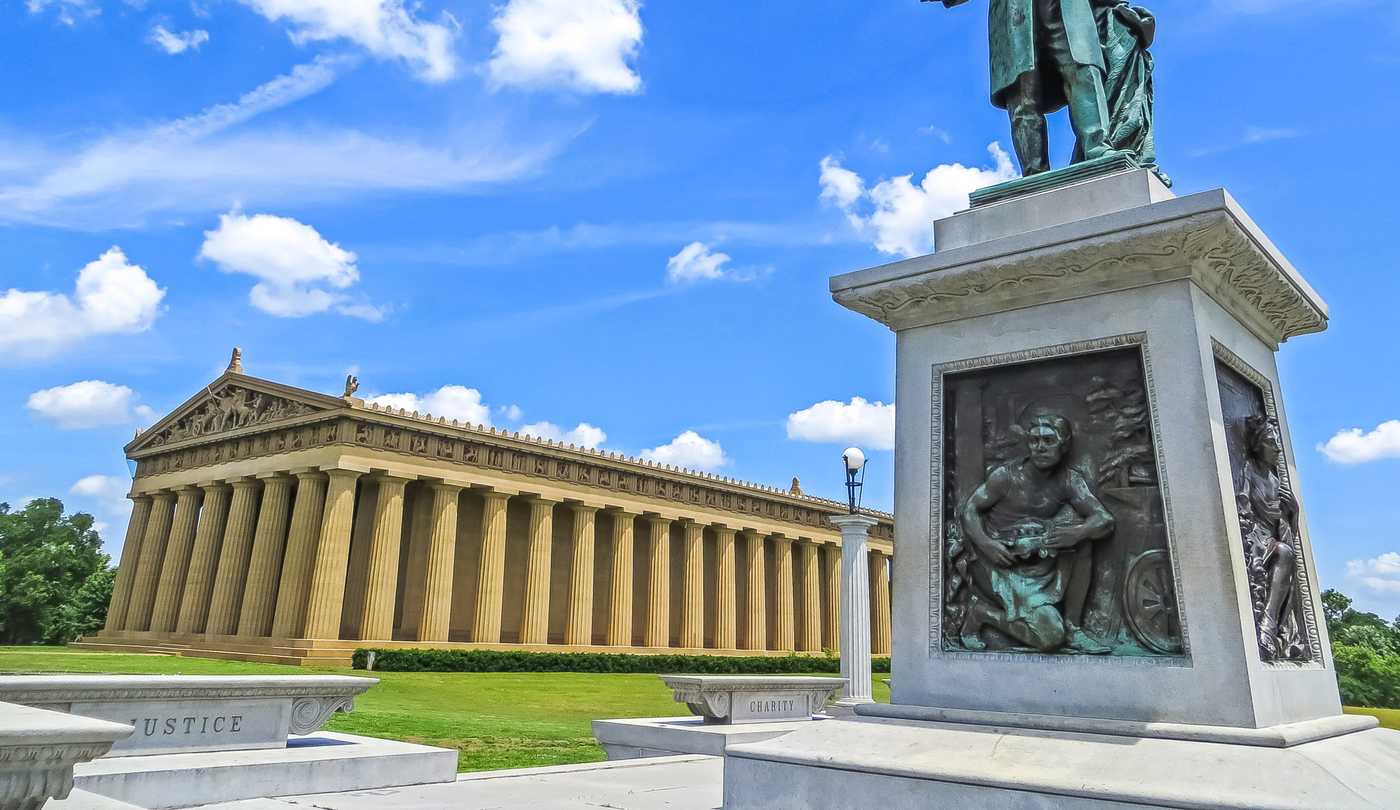 Another local favorite is the Shelby Bottoms Greenway and Nature Park. Covering 820 acres, it includes a nature center and miles of paved and primitive trails that wind along the Cumberland River. It's perfect for hiking, cycling, bird-watching, or just a leisurely stroll in the woods.
Percy Warner Park and Edwin Warner Park, collectively known as 'The Warner Parks,' are also easily accessible. These parks offer a range of hiking and equestrian trails with varying levels of difficulty, picnic areas, and breathtaking scenic views. These parks are a haven for outdoor enthusiasts and are particularly beautiful in the fall when the leaves change color.
If you're into water activities, you can explore the Cumberland River via kayak or canoe. There are several spots along the river where you can launch your boat, and it's a great way to explore the natural landscapes of Nashville from a different perspective.
The Nashville GreenBike program promotes an active and eco-friendly lifestyle. With this service, residents and visitors can rent bikes and explore the city at their own pace. It's a fun, healthy, and environmentally conscious way to get around.
Community gardens, like the one in Fannie Mae Dees Park, provide an opportunity for residents to grow their own vegetables, engage with neighbors, and contribute to a sustainable lifestyle. It's a great way to spend time outdoors and learn about gardening.
In addition to all these, Nashville's calendar is full of outdoor events and festivals, from music festivals to farmer's markets. These events not only provide entertainment but also encourage community engagement in outdoor settings.
In essence, the outdoor lifestyle near Weakley & Dodd is rich and varied. Whether you're a nature lover, a fitness enthusiast, or someone who enjoys peaceful walks in beautiful settings, there's something for everyone. This access to diverse outdoor experiences contributes to the neighborhood's appeal and provides a valuable counterbalance to the hustle and bustle of city life.
Education
Residents of Weakley & Dodd, Nashville, TN, have access to a robust selection of both public and private education options, providing a wide range of choices to meet diverse educational needs and preferences.
On the public school side, there's a solid array of options within the Metro Nashville Public Schools (MNPS) district. One standout is Hume-Fogg Academic Magnet High School, renowned for its rigorous curriculum and high academic standards. For middle schoolers, Meigs Academic Magnet Middle School is a popular choice, recognized for its strong emphasis on academics and a robust arts program.
There's also a network of charter schools in the area offering an alternative within the public school system. For instance, KIPP Nashville has campuses serving elementary through high school students and is known for its college-preparatory focus.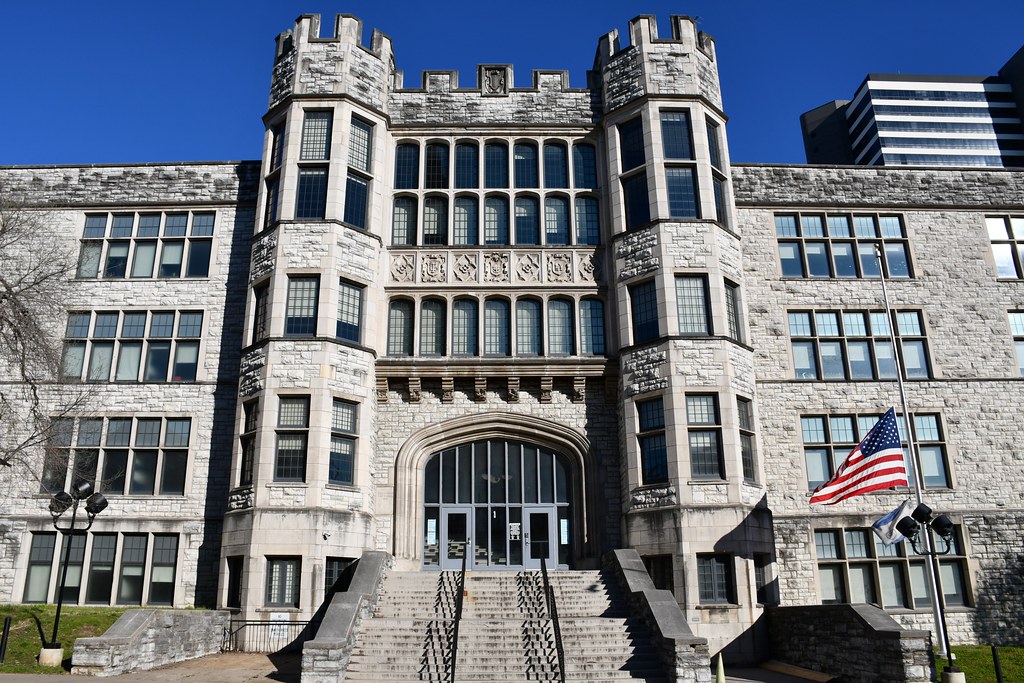 For those interested in private education, the area is home to a number of esteemed institutions. Montgomery Bell Academy, an independent all-boys school, has a long-standing tradition of academic excellence and an expansive range of extracurriculars. Harpeth Hall School, its all-girls counterpart, is highly regarded for its college preparatory curriculum and focus on leadership development.
Another noteworthy private institution is University School of Nashville, a K-12 school known for its challenging academics and strong emphasis on arts and athletics. For younger children, the Lipscomb Academy offers a Christian-based curriculum for students from Pre-K through high school.
When it comes to early education, the area hosts an array of excellent preschools and daycare centers. For instance, the Gardner School of Midtown offers an academically-focused curriculum for preschoolers, while Vanderbilt's child care program is noted for its research-based approach to early education.
It's not just about K-12 education, though. The area is within proximity to higher education institutions like Vanderbilt University, Belmont University, and Tennessee State University, providing ample opportunities for undergraduate and postgraduate studies.
In summary, the Weakley & Dodd neighborhood offers an excellent educational landscape catering to diverse needs. Whether it's public or private, mainstream or alternative, the area is well-equipped to support a range of educational journeys, setting the stage for lifelong learning.
Shopping and Retail
Residents near Weakley & Dodd, Nashville, have access to a wide variety of shopping and retail options, from high-end boutiques to unique local shops and convenient retail centers. The area embodies Nashville's blend of Southern charm and urban sophistication, reflected in its diverse shopping landscape.
For an upscale shopping experience, the nearby Green Hills neighborhood houses The Mall at Green Hills. This shopping center is home to a collection of high-end retailers such as Tiffany & Co., Louis Vuitton, and Nordstrom. In addition to these luxury brands, the mall also includes a variety of popular retailers like Apple and Zara.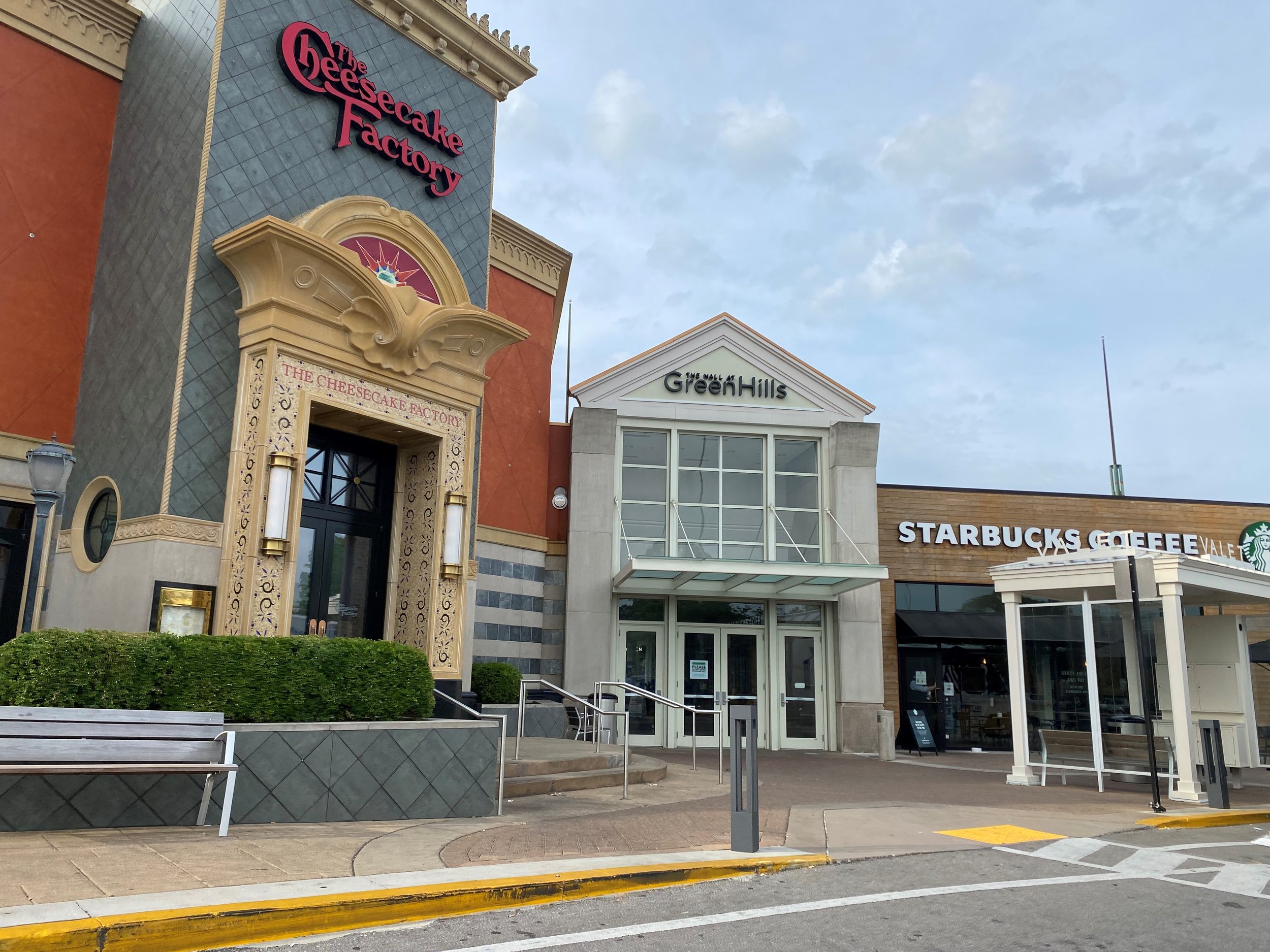 Just a short drive away, you'll find the 12 South district, known for its unique, locally-owned boutiques. Shops like Emerson Grace and White's Mercantile offer a range of fashionable clothing and home goods, while Imogene + Willie is renowned for its custom-made denim.
East Nashville, another neighboring area, offers a vibrant and eclectic shopping scene. You can browse through record shops like Vinyl Tap, explore the vintage and antique finds at Fanny's House of Music, or pick up unique art and handmade crafts at Art and Invention Gallery.
If you're looking for a more traditional retail experience, Opry Mills, Tennessee's largest outlet mall, is just a short trip away. It offers a broad range of stores, including popular brands like Nike, Gap, and Tommy Hilfiger at discounted prices.
When it comes to groceries, residents have plenty of options. There are several large supermarkets in the vicinity, such as Kroger and Publix. Plus, for those who prefer organic or local produce, the Turnip Truck, a locally owned natural grocery store, provides a range of healthy and organic food options.
Let's not forget the vibrant farmers markets, like the Nashville Farmers' Market. It's a year-round market featuring a variety of vendors selling fresh produce, artisan foods, and handcrafted items. It's a fantastic place to connect with local farmers and artists while shopping for quality goods.
In essence, the area around Weakley & Dodd provides a shopping experience that caters to a variety of tastes and budgets. Whether you're on the hunt for luxury goods, unique finds, or everyday essentials, the retail options are as diverse as they are convenient.
Business and Economy
The area around Weakley & Dodd in Nashville, TN, boasts a vibrant business and industry landscape that plays a significant role in driving the local economy. Nashville, known as "Music City," is synonymous with the music industry, but it's also a hub for healthcare, education, and a rapidly growing tech scene.
The music industry, without a doubt, is one of the cornerstones of Nashville's economy. Major record labels like Universal Music Group, Warner Music Group, and Sony Music Entertainment have significant operations here. The area is also home to the Country Music Association and several recording studios. These institutions not only bring business to the area but also attract tourists, contributing to the vitality of the local hospitality and entertainment sectors.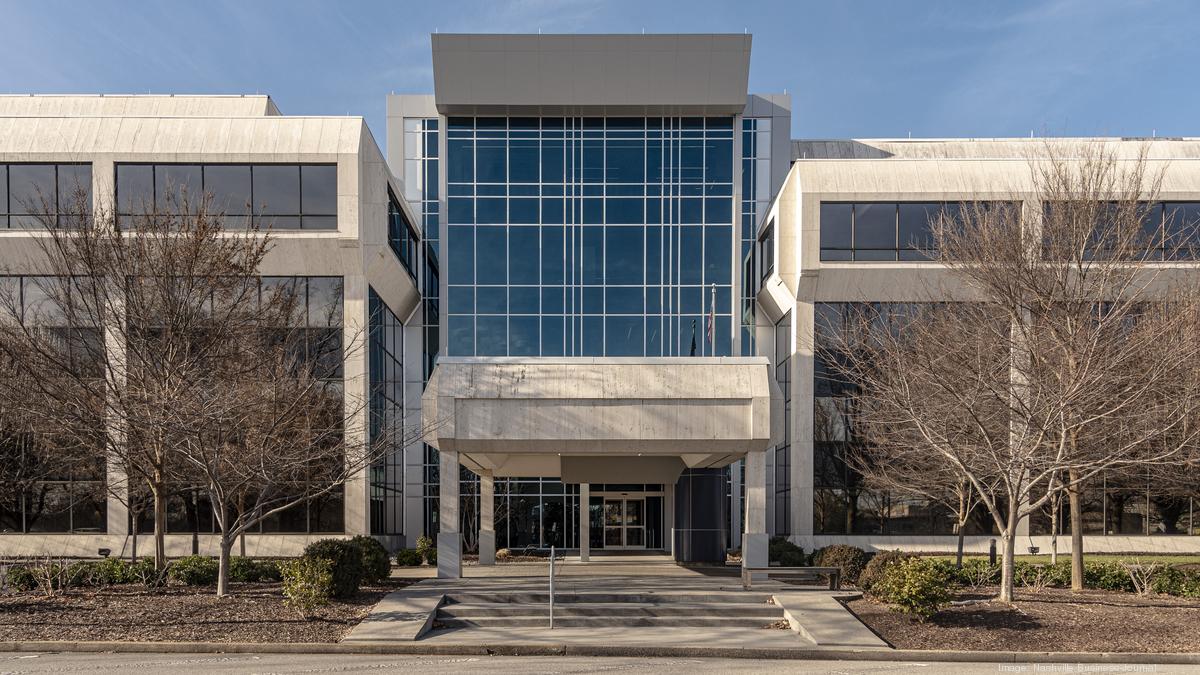 Healthcare is another major industry in Nashville. The city is often referred to as the healthcare capital of the U.S., with over 500 healthcare companies having operations here. Key players include HCA Healthcare, one of the largest private hospital organizations globally, and Vanderbilt University Medical Center, a leading research institution. These healthcare giants provide thousands of jobs, fueling the local economy.
Nashville is also becoming known for its tech scene. Tech companies are increasingly choosing Nashville for their operations, attracted by its business-friendly environment and growing pool of tech talent. Major tech companies like Amazon have established operations centers in Nashville, providing a significant boost to the local economy.
Education is another pillar of Nashville's economy. The city is home to several higher education institutions, including Vanderbilt University, Belmont University, and Tennessee State University. These institutions not only educate the next generation of workforce but also contribute to the local economy through employment and research initiatives.
The local food and beverage industry also supports the Nashville economy, with a plethora of restaurants, bars, and breweries throughout the city. Nashville's food scene is nationally recognized, and this sector supports a host of jobs, from chefs and waitstaff to local farmers and distributors.
In essence, the business and industry landscape around Weakley & Dodd, Nashville, is diverse and dynamic. The presence of major players in sectors like music, healthcare, tech, education, and food and beverage contributes significantly to the area's economy, offering a wide range of employment opportunities and supporting the growth and development of the city.
Hotels and Lodging
For visitors to the Weakley & Dodd neighborhood in Nashville, TN, a variety of lodging options is available, ranging from luxury hotels to charming bed and breakfasts. Whether you're a business traveler looking for convenient amenities or a tourist seeking a unique stay experience, you'll find an array of options that cater to different tastes and budgets.
For an upscale stay, the Omni Nashville Hotel is a fantastic choice. Located in downtown Nashville, this hotel provides a luxurious experience with its well-appointed rooms, full-service spa, and several on-site dining options. Plus, it's adjacent to the Country Music Hall of Fame and Museum, making it a great choice for music lovers.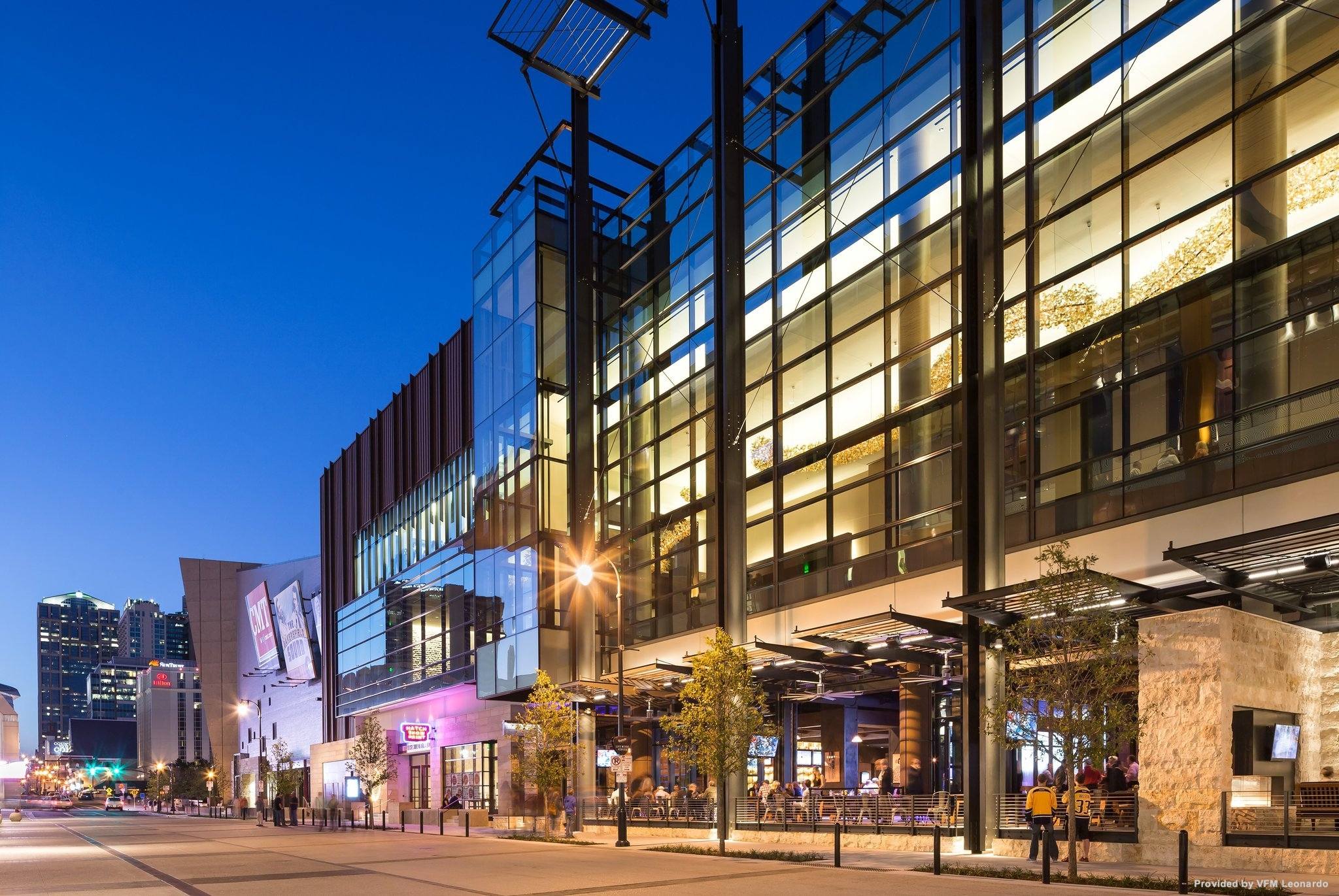 The Hermitage Hotel, another luxury choice, is steeped in history. Known for its grand architecture and exquisite interior design, this hotel offers high-end dining, a fitness center, and a spa. Its location in the heart of downtown makes it convenient for exploring the city's sights and sounds.
If you prefer boutique hotels, consider the Thompson Nashville in the trendy Gulch neighborhood. The hotel is noted for its stylish, modern decor and the L.A. Jackson, its rooftop bar, offers stunning views of the Nashville skyline.
For those who enjoy a more homely, intimate setting, Nashville boasts a variety of bed and breakfast establishments. The 1501 Linden Manor Bed and Breakfast, located in a historic neighborhood, offers charming rooms, homemade breakfast, and warm hospitality. Similarly, the Timothy Demonbreun House is an elegant B&B offering beautifully furnished rooms and a wine cellar.
Airbnb and vacation rental options are abundant in Nashville too, providing an opportunity for visitors to stay in residential neighborhoods and experience Nashville like a local. From modern condos in downtown to charming homes in East Nashville, there's something for every preference.
Additionally, for travelers on a budget, there are numerous affordable hotels and motels in and around Nashville, like the Comfort Inn Downtown and the Best Western Plus.
In essence, the area around Weakley & Dodd offers a wide range of accommodations to cater to different visitor needs. Whether you're seeking luxury, convenience, uniqueness, or affordability, you're sure to find a lodging option that enhances your Nashville experience.
Travel and Transportation
The Weakley & Dodd area in Nashville, TN, is conveniently located in relation to key transportation hubs, making it easy to get around both locally and beyond.
Nashville International Airport (BNA), the closest major airport, is just a short drive away. This airport offers a multitude of flights to destinations across the United States and around the world. Its convenient location and ample amenities make traveling in and out of the city a breeze for both residents and visitors.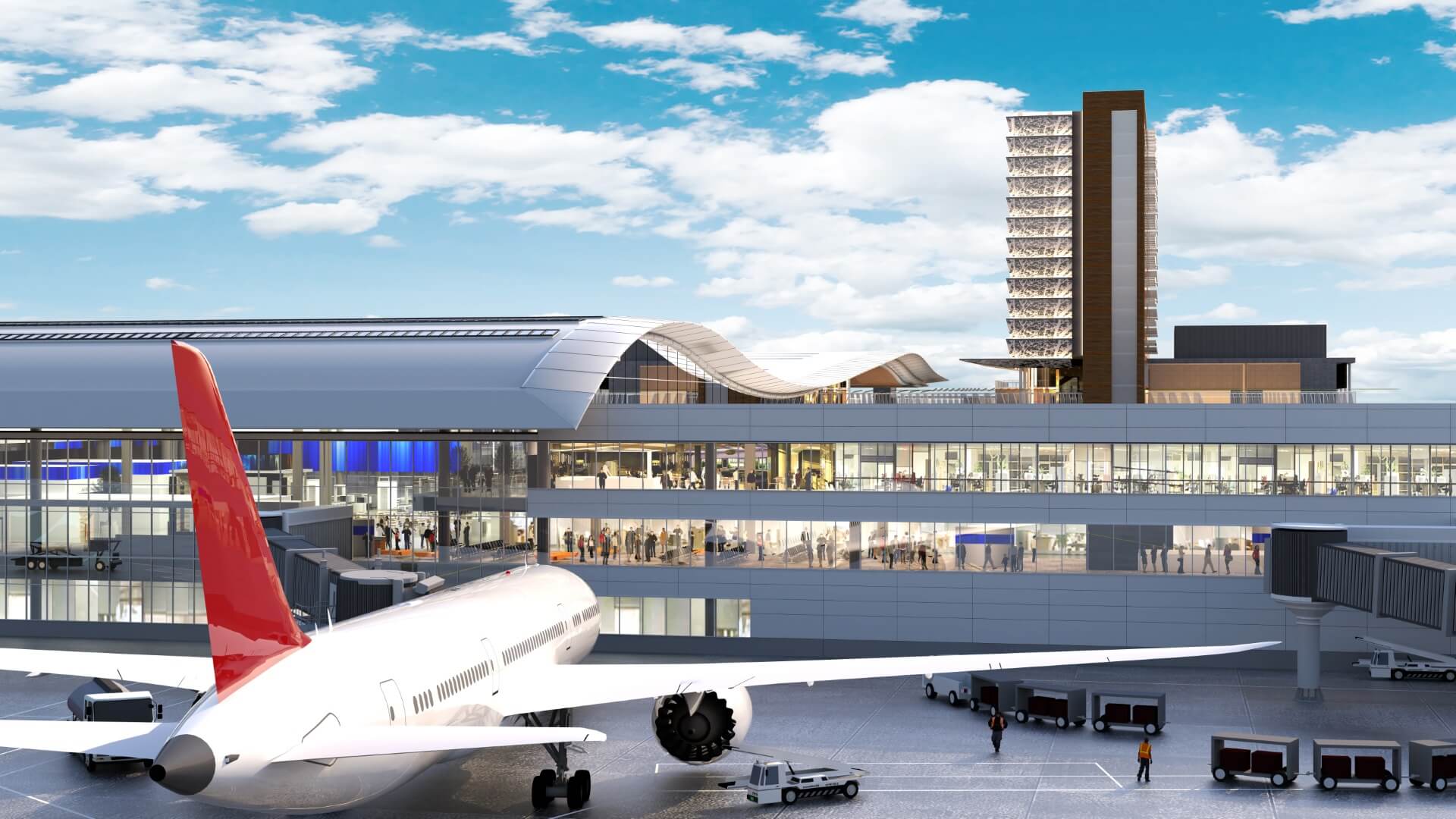 In terms of public transportation, Nashville Metropolitan Transit Authority (MTA) operates a comprehensive network of bus routes that connect various parts of the city. The #55 route, for example, conveniently serves the Weakley & Dodd area and can quickly transport residents to downtown Nashville. The buses are comfortable and equipped with Wi-Fi, making commuting or exploring the city by bus a viable option.
If you're heading to downtown Nashville, Music City Circuit is a free bus service that operates in the downtown area and can take you to popular destinations like the State Capitol, Nashville Public Library, and the Country Music Hall of Fame. It's a convenient and cost-effective way to get around in the city center.
For those looking to reduce their carbon footprint, the Nashville B-cycle program could be a great option. With numerous stations across the city, residents and visitors can rent a bike and ride it to their destination, then return it to any B-cycle station. It's not only a green option but also a great way to enjoy Nashville's scenic views while commuting.
For residents and visitors who prefer to use rideshare services, both Uber and Lyft operate extensively in Nashville. These services provide a convenient and flexible way to get around the city.
In essence, whether you're commuting locally, planning a trip out of town, or simply exploring Nashville, the area around Weakley & Dodd offers a range of convenient transportation options. The accessibility of these services adds to the livability of the neighborhood, making it easy for residents and visitors to navigate the city.