Thornton Grove Townhomes, Nashville TN New Community Homes for Sale
Thornton Grove Townhomes, Nashville TN Property Listings
December 5, 2023
Rather speak with a local Thornton Grove Townhomes, Nashville real estate agent on the phone instead? Give us a call at
(615) 257-8317
for a free consultation. We look forward to helping you find the perfect home!
Thornton Grove Townhomes
The homes in Thornton Grove Townhomes, Nashville, TN, exemplify the best of modern residential architecture and offer a harmonious blend of comfort, style, and convenience. Each townhome is designed to maximize natural light and space, with open-plan interiors and large windows providing an airy, welcoming atmosphere. High-quality fixtures and fittings throughout each property demonstrate a commitment to luxury, while sustainable materials and energy-efficient appliances underline a dedication to environmentally friendly living. Most of these homes boast three bedrooms, with spacious master suites, and elegant bathrooms fitted with the latest fixtures.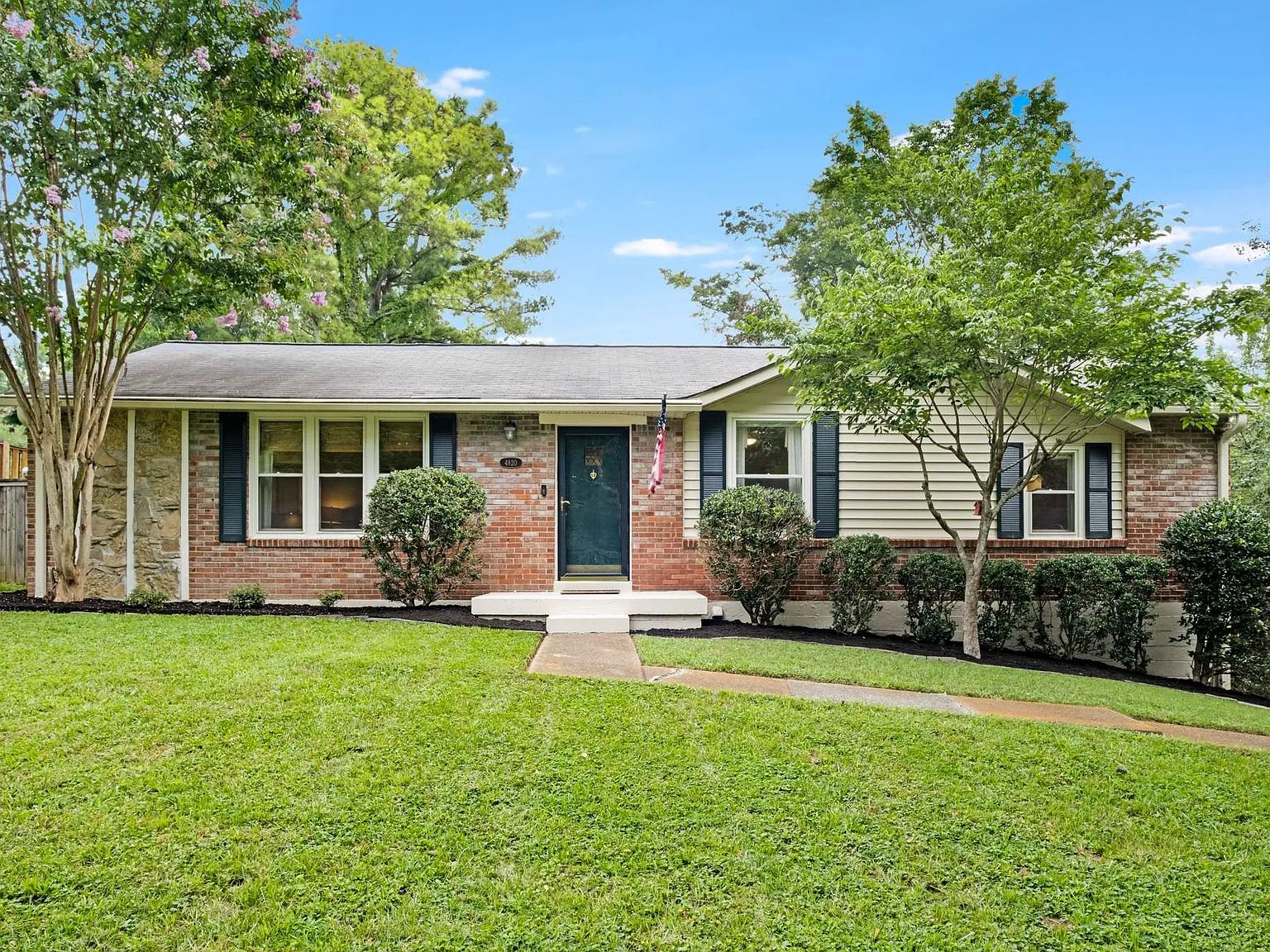 Kitchens in Thornton Grove Townhomes are often a highlight, offering a premium cooking experience with their state-of-the-art appliances, large quartz countertops, and ample storage space. With features such as island layouts and open-plan designs, these kitchens become more than just functional spaces - they transform into the heart of the home, ideal for both everyday living and entertaining guests.
Outdoors, each townhome usually includes a private patio or balcony, a perfect spot for unwinding in the warmer months. Several units also offer the added bonus of garage parking and additional storage spaces. The community landscaping beautifully complements these private outdoor spaces, with mature trees and manicured lawns providing a sense of tranquility.
The community of Thornton Grove Townhomes is not just about the homes themselves, but also about the rich, supportive neighborhood that surrounds them. It's a vibrant, active community with a welcoming spirit. The community's location within Nashville, TN, ensures a variety of amenities and activities for residents. Conveniently positioned, it offers easy access to local shops, restaurants, and entertainment venues. For nature lovers, the community is a stone's throw away from several parks and outdoor spaces, providing opportunities for walking, jogging, and picnics.
Education is a priority in this community, with a selection of highly regarded schools nearby. Families can choose from several top-performing public and private institutions for their children's education. Furthermore, the area is known for its safety, with active neighborhood watch programs and community policing efforts contributing to the low crime rate.
Thornton Grove Townhomes residents enjoy a wealth of communal amenities designed to foster a sense of community and improve quality of life. These include a community swimming pool, a fitness center, and various open spaces where residents can gather for events and casual socializing. There's even a pet-friendly policy, which ensures that furry friends are welcomed members of this dynamic community.
In terms of transportation, the location of Thornton Grove Townhomes is highly strategic. With major highways just a short drive away, it's easy for residents to commute to downtown Nashville or make weekend trips to the countryside. Public transportation options are plentiful and reliable, further adding to the convenience of living in this well-placed community.
Similar Communities
Similar to Thornton Grove Townhomes, the townhomes in Sylvan Park, Nashville, TN, provide a balance of modern, eco-friendly designs and comfortable living. Homes here offer ample space and are appointed with quality fixtures and features that match those of Thornton Grove. Kitchens are decked out with high-end appliances and marble countertops, while bathrooms boast modern, sleek designs. The community is known for its well-landscaped exteriors and charming streets. Sylvan Park's location is also a key attraction, with a range of local shops, restaurants, and popular music venues nearby.
In the heart of Nashville, you'll find the East End district, which has a collection of townhomes similar to Thornton Grove in price and construction. The homes are designed with an urban lifestyle in mind, providing spacious interiors, high-end appliances, and tasteful decor. The community is known for its eclectic mix of shopping and dining options, as well as its close proximity to East End's historic district and parks.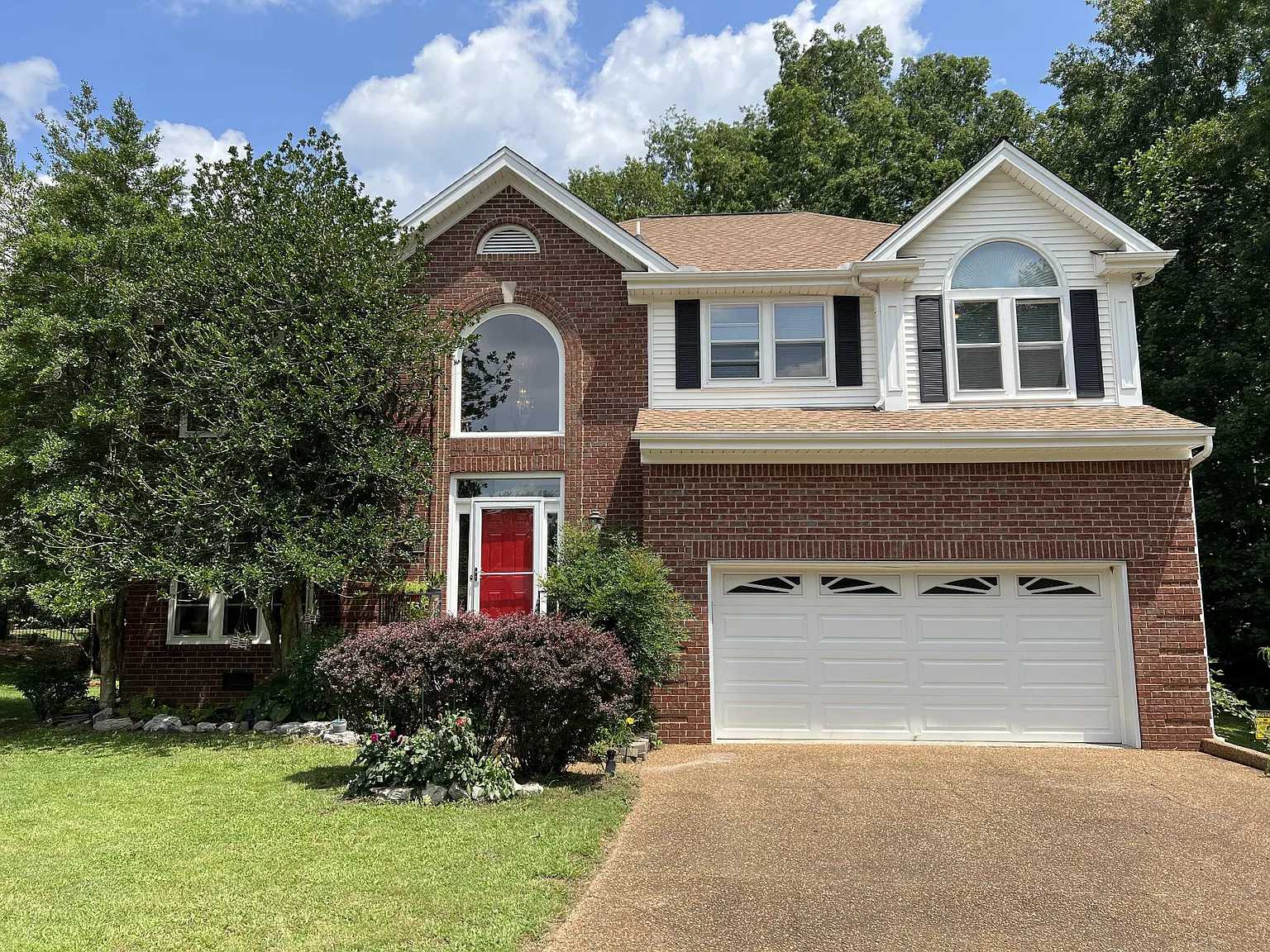 The Donelson Hermitage neighborhood is another community that offers a lifestyle and price point that aligns with Thornton Grove Townhomes. It's a more suburban area with plenty of green spaces, including the Two Rivers Park and the Stones River Greenway. Homes here provide a range of styles, but newer construction often mirrors the open concept and energy-efficient designs of Thornton Grove. The area is family-friendly with highly rated schools, making it an attractive option for families.
In Brentwood, just south of Nashville, you'll find another collection of luxury townhomes similar to Thornton Grove in terms of price point, construction, and lifestyle. These homes are spacious and offer similar upscale amenities, such as chef-inspired kitchens and high-end fixtures. Residents can take advantage of the neighborhood's private fitness centers and swimming pools, comparable to the communal amenities offered in Thornton Grove. Brentwood is known for its high-performing schools, diverse dining options, and convenient access to both urban amenities and rural tranquility.
Finally, the Bellevue neighborhood, located southwest of downtown Nashville, offers modern townhomes with price points and designs that mirror those in Thornton Grove. Bellevue has seen significant growth and development in recent years, resulting in an influx of new constructions. Bellevue townhomes often feature open floor plans, energy-efficient appliances, and private outdoor spaces. The neighborhood offers a variety of dining and shopping options and has an array of outdoor recreation opportunities, including several parks and the Harpeth River Greenway.
Food Scene
Residents of Thornton Grove Townhomes are spoilt for choice when it comes to dining out. Nashville's reputation as a gastronomic hub extends to the neighborhood surrounding Thornton Grove, offering a rich selection of restaurants and eateries that cater to all tastes and occasions.
Just a short drive away, you'll find the famed Loveless Cafe, a beloved institution in Nashville. Renowned for its home-style southern cooking, it serves up delicious breakfast, lunch, and dinner options. From their world-famous biscuits to their classic fried chicken and hearty country ham, a meal here is always a treat.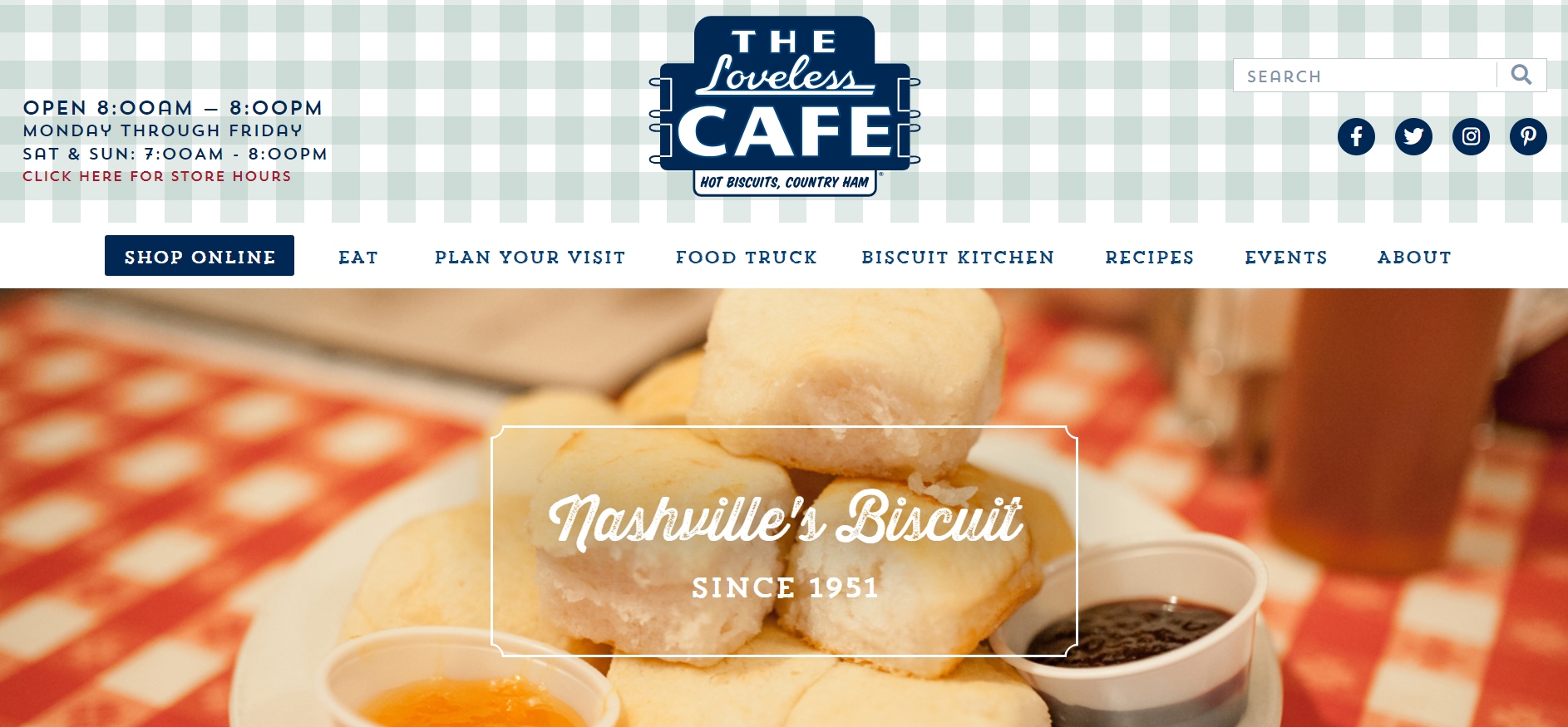 For lovers of Italian cuisine, Amerigo Italian Restaurant is a must-visit. This local favorite has been serving traditional pasta, seafood, and meat dishes for over three decades. Their warm, rustic decor and impressive wine list create the perfect atmosphere for a romantic dinner or a casual gathering with friends.
When craving Asian flavors, Sukho Thai is a great pick. Known for their authentic Thai dishes, they offer a variety of flavorful and aromatic options, including pad Thai, green curry, and tom yum soup. Their vegetarian options are also noteworthy, making it an excellent choice for diverse dietary preferences.
For a quick bite, residents often head to Mitchell's Deli, a local deli famous for its fresh sandwiches and artisanal breads. Offering a diverse menu with locally sourced ingredients, Mitchell's has earned a reputation as one of the best delis in Nashville.
Nashville's famous barbecue culture is also well-represented in the area. Peg Leg Porker, a highly-rated BBQ joint, is nearby and offers a variety of smoked meats, classic sides, and craft beers. Its casual, friendly atmosphere makes it an ideal spot for a relaxed weekend meal.
And for those who are fans of seafood, there's the Saltine restaurant. This modern eatery serves fresh seafood dishes inspired by coastal cuisine. The oyster bar is a standout, offering a range of locally sourced oysters alongside other seafood favorites. Their Sunday brunch is also highly recommended.
These are just a few examples of the vibrant dining scene near Thornton Grove Townhomes. With an array of cuisines, atmospheres, and price points to choose from, residents can enjoy a different culinary experience almost every night of the week.
Entertainment
Living in Thornton Grove Townhomes places residents in the heart of Music City, giving them a plethora of entertainment and sporting options. There's never a dull moment in Nashville, and the same is true for the surrounding areas of Thornton Grove.
Music enthusiasts will appreciate the proximity to the Grand Ole Opry, an iconic country music venue. Hosting weekly country music stage concerts, it's a landmark not just in Nashville but in the global music scene. Residents can catch performances from both legendary country music stars and the latest up-and-comers.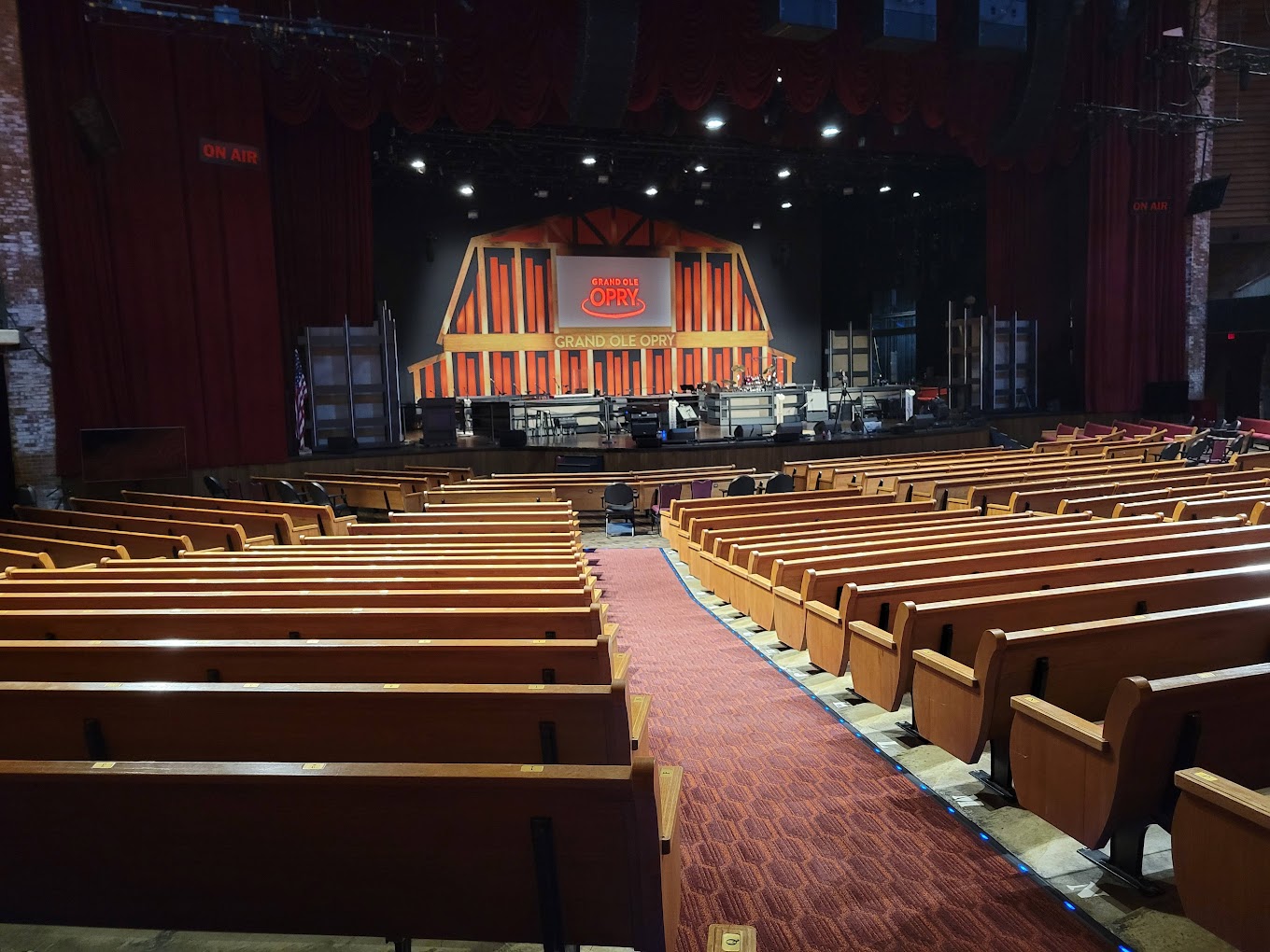 The nearby Ryman Auditorium, another legendary music venue, is also worth mentioning. Often referred to as the "Mother Church of Country Music," the Ryman is a must-visit for any music lover. It hosts a variety of music genres, not limited to country, so there's likely to be something for everyone.
When it comes to sporting events, Nashville is home to several professional teams. NFL fans can cheer on the Tennessee Titans at the Nissan Stadium, which is a quick drive from Thornton Grove. The stadium also hosts a variety of concerts and other large events throughout the year. Meanwhile, hockey fans can watch the Nashville Predators at the Bridgestone Arena, which also serves as a venue for large concerts and shows.
For those who prefer more local sports, the First Horizon Park is the home of the Nashville Sounds minor league baseball team. Going to a Sounds game is a favorite local pastime, with the park's modern amenities and friendly atmosphere making it a fantastic experience for families.
Film lovers are not left out either, as the neighborhood is near the Belcourt Theatre. This historic theater showcases independent and world cinema, and it's the perfect spot for those who enjoy more alternative and artful cinematic experiences.
Additionally, the neighborhood offers numerous opportunities for outdoor entertainment. Parks such as the Bicentennial Capitol Mall State Park and Centennial Park provide space for picnics, walks, and community events. The Nashville Zoo, a short drive away, is a favorite among families for a fun-filled day out. With so much to do and see around Thornton Grove Townhomes, residents are always a stone's throw away from an entertaining day or evening.
Health and Wellness
Health and wellness are easy to prioritize when living in the Thornton Grove Townhomes, given the wide array of options in and around the Nashville area. Whether it's fitness centers, parks, or health-focused eateries, residents have plenty of choices to support a balanced and healthy lifestyle.
Fitness enthusiasts will appreciate the local gyms and wellness centers located near Thornton Grove. For example, the YMCA of Middle Tennessee offers a wide array of fitness classes, swimming pools, and workout equipment. Their extensive programming includes group exercise classes, personal training, and even community-building events that bring together health-minded individuals.
In addition, Orange Theory Fitness, a nationally recognized fitness brand, has a branch nearby. Known for their high-intensity interval training (HIIT) workouts, they offer classes suitable for all fitness levels. For those who prefer a calmer approach to fitness, there are several yoga studios in the vicinity. One popular spot is the Hot Yoga Plus Nashville, offering heated and non-heated classes for all levels.
Outdoor recreational activities are also plentiful. The Shelby Bottoms Greenway and Natural Area is a local favorite for running, biking, or leisurely walks. With over 960 acres of green space and miles of paved trails, it's the perfect place to enjoy nature and stay active. Centennial Park, with its full-scale replica of the Parthenon, is another great spot for outdoor workouts, picnics, or peaceful strolls.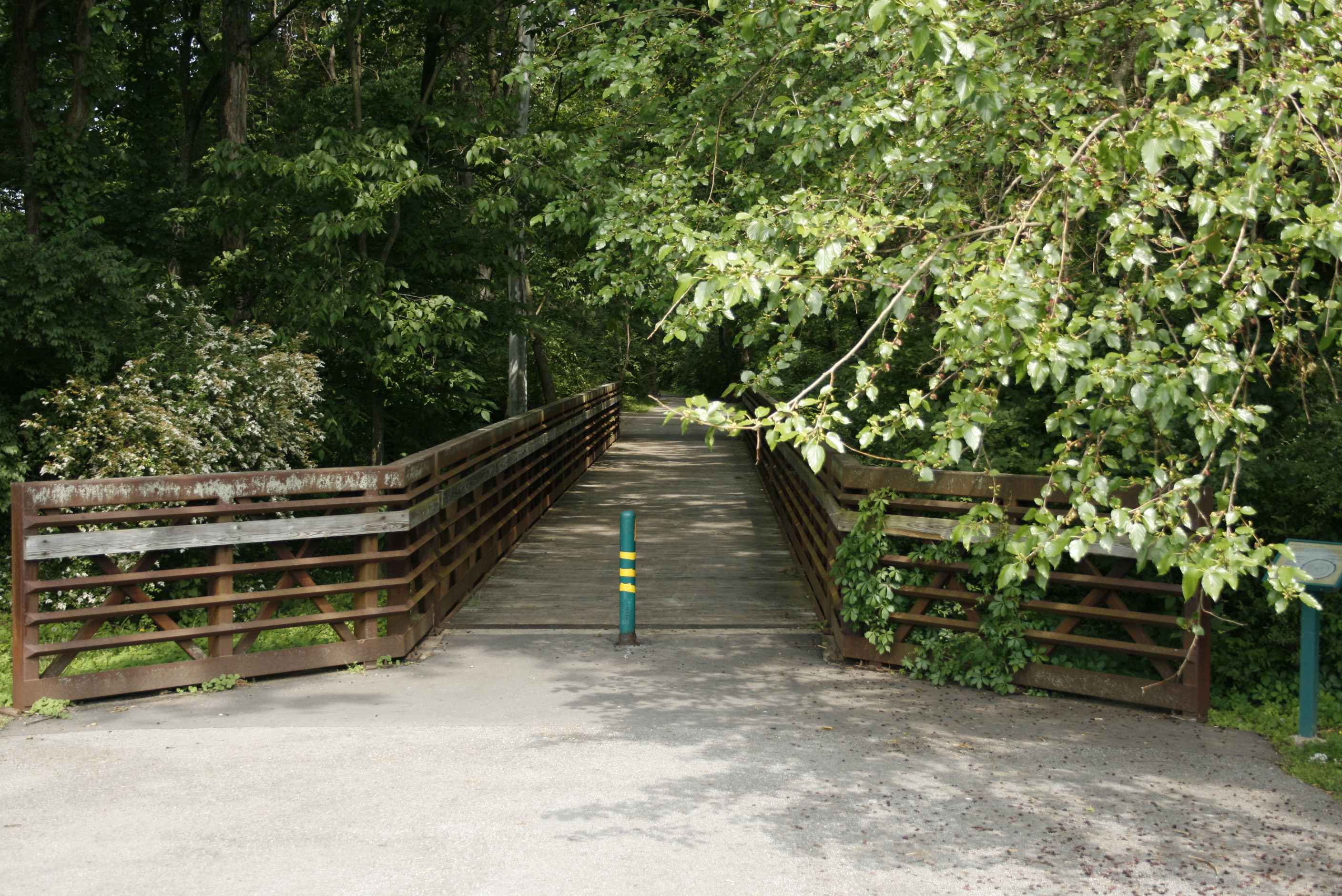 For the nutrition-conscious, there are several healthy dining options around. A local favorite is The Turnip Truck, a natural foods grocer offering fresh organic produce, locally sourced meats, and a variety of vegan and gluten-free options. For quick, healthy bites, residents can head to Calypso Cafe, known for their affordable and health-conscious Caribbean-inspired menu.
Healthcare facilities are also easily accessible from Thornton Grove Townhomes. Several top-rated hospitals, including the Vanderbilt University Medical Center and the TriStar Centennial Medical Center, are within a short drive. These healthcare institutions provide comprehensive medical services, ensuring peace of mind for residents.
With all these resources for physical activity, balanced eating, and medical care, residents of Thornton Grove Townhomes have everything they need to maintain a healthy and balanced lifestyle right on their doorstep.
Outdoor Lifestyle
Nature enthusiasts and those who enjoy an active outdoor lifestyle will find much to love about the area surrounding Thornton Grove Townhomes in Nashville, TN. The neighborhood's location offers easy access to some of the city's best parks, green spaces, and outdoor recreational facilities.
For starters, let's mention Centennial Park, one of Nashville's premier parks. This expansive green space is home to the iconic Parthenon replica and also features a beautiful sunken garden, an arts activity center, and a lovely one-mile walking trail. The park hosts a variety of community events, such as concerts and festivals, throughout the year.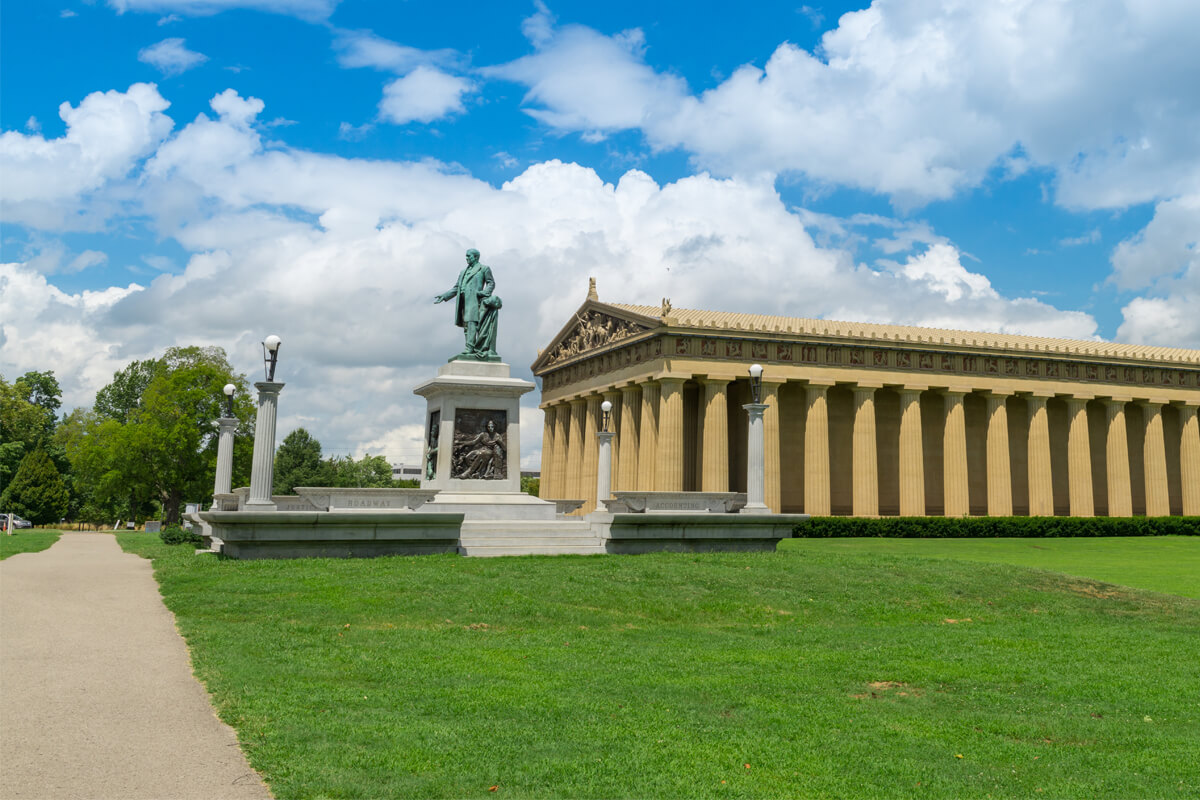 Just a short drive from Thornton Grove, you'll find Percy Warner Park, which is part of the larger Warner Parks system. Offering over 3,000 acres of forest and fields, it's an outdoor lover's paradise. The park's extensive trail system is perfect for hiking, horseback riding, or mountain biking. There's also a beautiful golf course for those who enjoy hitting the greens.
Radnor Lake State Park is another nearby gem. This 1,300-acre park is a favorite among bird watchers, photographers, and wildlife enthusiasts. Visitors can hike along the tranquil trails, enjoy a peaceful picnic, or simply bask in the natural beauty of the park. The serene environment makes it easy to forget you're so close to a bustling city.
For those who enjoy water-based activities, the Cumberland River provides opportunities for canoeing and fishing. You can rent a canoe or kayak from a local outfitter and spend a relaxing day exploring the waterway. Several local companies also offer guided fishing trips, ensuring both novice and experienced anglers can enjoy a day out on the river.
The local community also caters to the active lifestyle with various bike paths and outdoor sports facilities. The Music City Bikeway is a notable feature, offering over 26 miles of scenic bike routes throughout Nashville, while local sports fields cater to soccer, baseball, and other outdoor sports.
Local community gardens and farmers markets, like the Nashville Farmers Market, foster a connection to the environment and promote a healthy lifestyle. With a year-round marketplace featuring farmers, artisans, and other vendors, it's a great place to pick up fresh, locally sourced produce or unique crafts.
With such a rich assortment of parks, trails, and outdoor amenities, residents of the Thornton Grove Townhomes have an array of choices to enjoy the natural beauty of Nashville and maintain an active, outdoor lifestyle.
Education
For families residing in Thornton Grove Townhomes, the education options are extensive, with a variety of both public and private schools nearby, serving all grade levels.
Among public schools, the Metro Nashville Public Schools (MNPS) serves the area. MNPS offers a diverse array of educational programs and is known for its focus on academic achievement and personal development. Notably, MNPS includes Hume-Fogg Academic Magnet High School, which is consistently ranked among the best public high schools in the nation. Nearby middle schools include the Rose Park Math and Science Magnet Middle School, and elementary school options include Lockeland Elementary Design Center, both highly regarded in the district.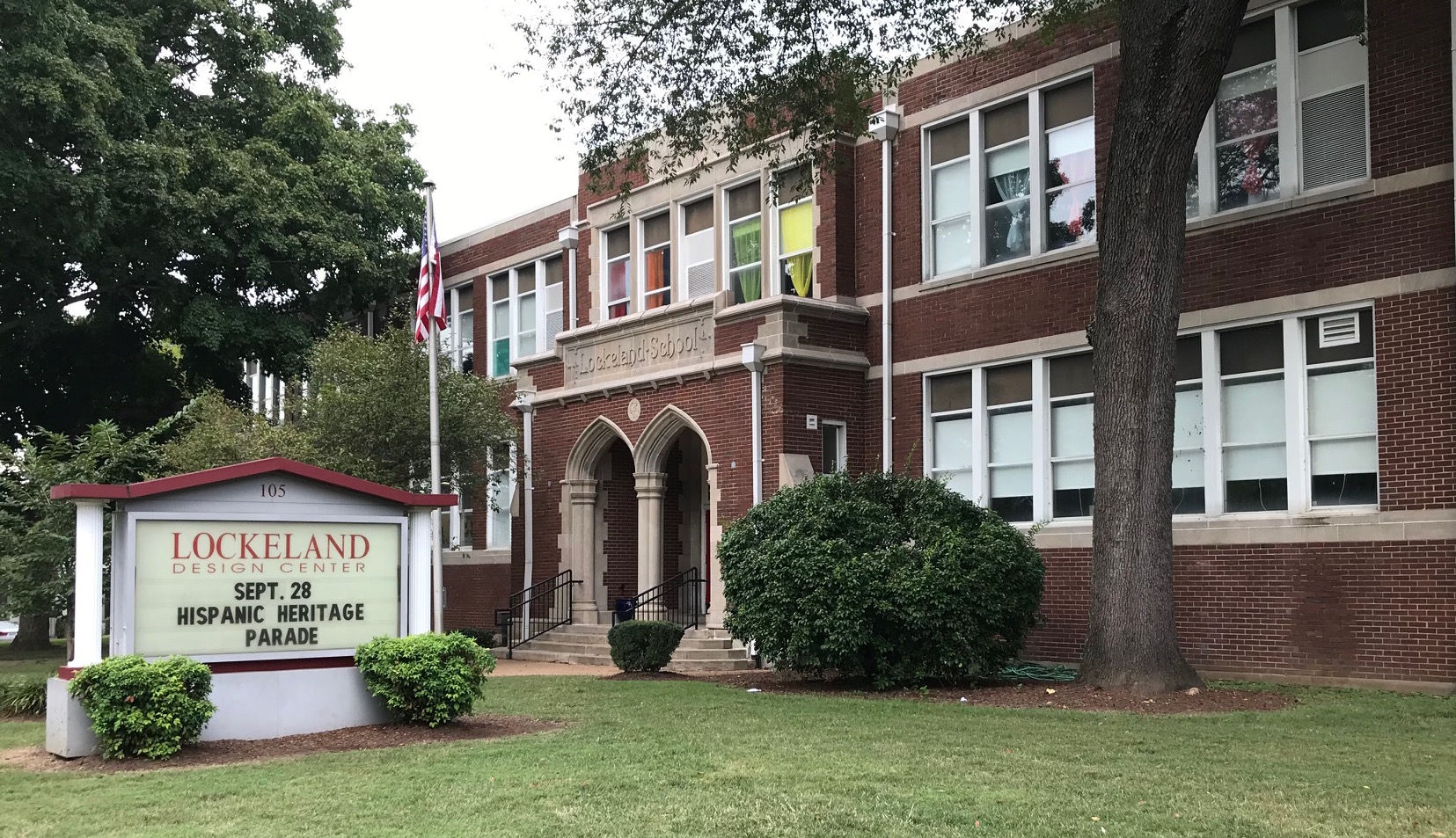 In terms of private education, Nashville is home to some highly respected institutions. University School of Nashville, a K-12 college preparatory school, is renowned for its challenging curriculum and nurturing environment. For families looking for a faith-based education, there are several options like the Christ the King School and St. Bernard Academy, both of which are known for their commitment to academic excellence and moral education.
There are also a number of independent schools that offer unique educational philosophies. For instance, Nashville's Montessori schools, such as the Montessori East School, provide an education that emphasizes independence and respect for a child's natural psychological, physical, and social development.
For families seeking special needs education, there are schools like the Currey Ingram Academy. This K-12 school offers a personalized education for students with learning differences and unique learning styles. They boast a low student-teacher ratio and offer strong support services to cater to individual student needs.
In addition to the regular schools, Nashville also hosts several prestigious universities and colleges, like Vanderbilt University and Belmont University. These institutions are just a drive away, offering opportunities for continuing education and community events.
With a strong commitment to education at all levels, from pre-K to higher education, the Thornton Grove Townhomes area provides ample opportunities for families to find an educational environment that suits their child's unique needs and learning style.
Shopping and Retail
If shopping is your thing, living at Thornton Grove Townhomes will place you in the heart of a thriving retail scene. The Nashville area offers an exciting mix of shopping experiences, ranging from high-end boutiques to unique local shops and expansive shopping malls.
The nearby Opry Mills, Tennessee's largest outlet and value retail destination, is a shopper's paradise. With over 200 stores, including famous names like Saks OFF 5TH, Nike Factory Store, and Bass Pro Shops, it offers an extensive selection of goods. The mall also includes a variety of dining options and an IMAX theater for when you need a break from shopping.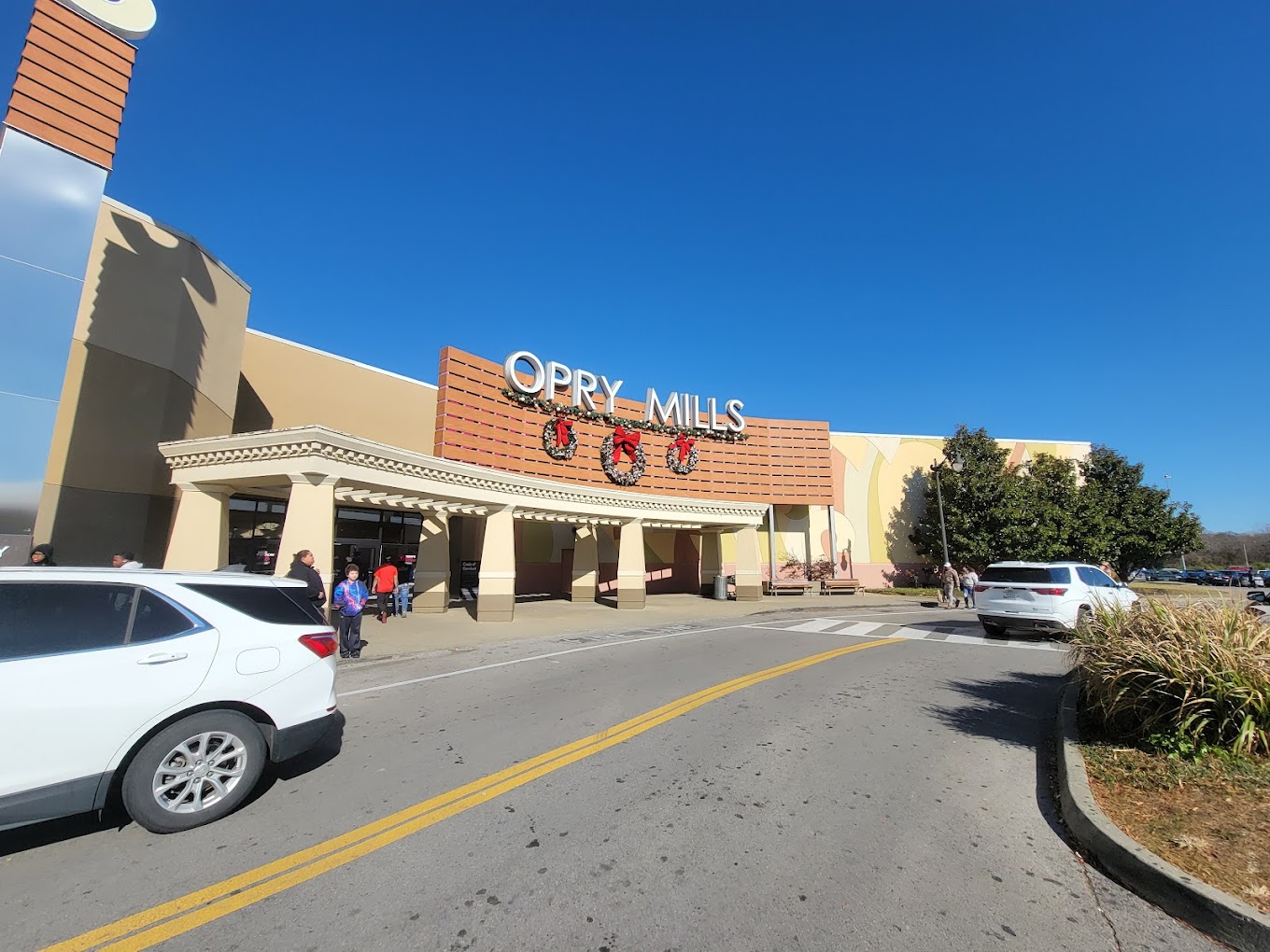 For a more upscale shopping experience, you can visit The Mall at Green Hills. This premier shopping mall features a wide range of high-end retailers such as Louis Vuitton, Tiffany & Co., and Nordstrom. It also offers several fine dining restaurants and a state-of-the-art cinema.
If you prefer a more unique and local shopping experience, the East Nashville area is home to a variety of charming boutiques and antique stores. Shops like Fanny's House of Music, an iconic local music store, or the eclectic finds at the Hip Zipper Vintage Clothing are just a few examples of the unique retail offerings you'll find.
Farmers markets are also a staple in Nashville, with the Nashville Farmers Market being one of the largest. It's open year-round and features a variety of vendors selling everything from fresh produce to artisanal goods. This lively market also hosts food trucks and special events, making it more than just a shopping destination.
Grocery shopping is convenient with several supermarkets and grocery stores in the area, including the Kroger on Gallatin Pike and the Turnip Truck Urban Fare, known for its organic and locally-sourced goods.
From vintage clothing to fresh produce and high-end designer labels, the shopping options around Thornton Grove Townhomes cater to a variety of tastes and budgets. It's another way this area makes life not just comfortable, but enjoyable and fun for its residents.
Business and Economy
When it comes to the economic landscape near the Thornton Grove Townhomes, it's as diverse as the Nashville city itself. A variety of businesses and industries thrive here, fueling the local economy and providing a wealth of employment opportunities for residents.
The most notable industry, without a doubt, is the music business. Known as "Music City," Nashville is home to major record labels, recording studios, and music production companies. Firms such as Universal Music Group, Sony Music Nashville, and Warner Music Nashville all have a significant presence in the city. This industry not only directly employs many local residents but also bolsters related sectors such as hospitality, tourism, and event planning.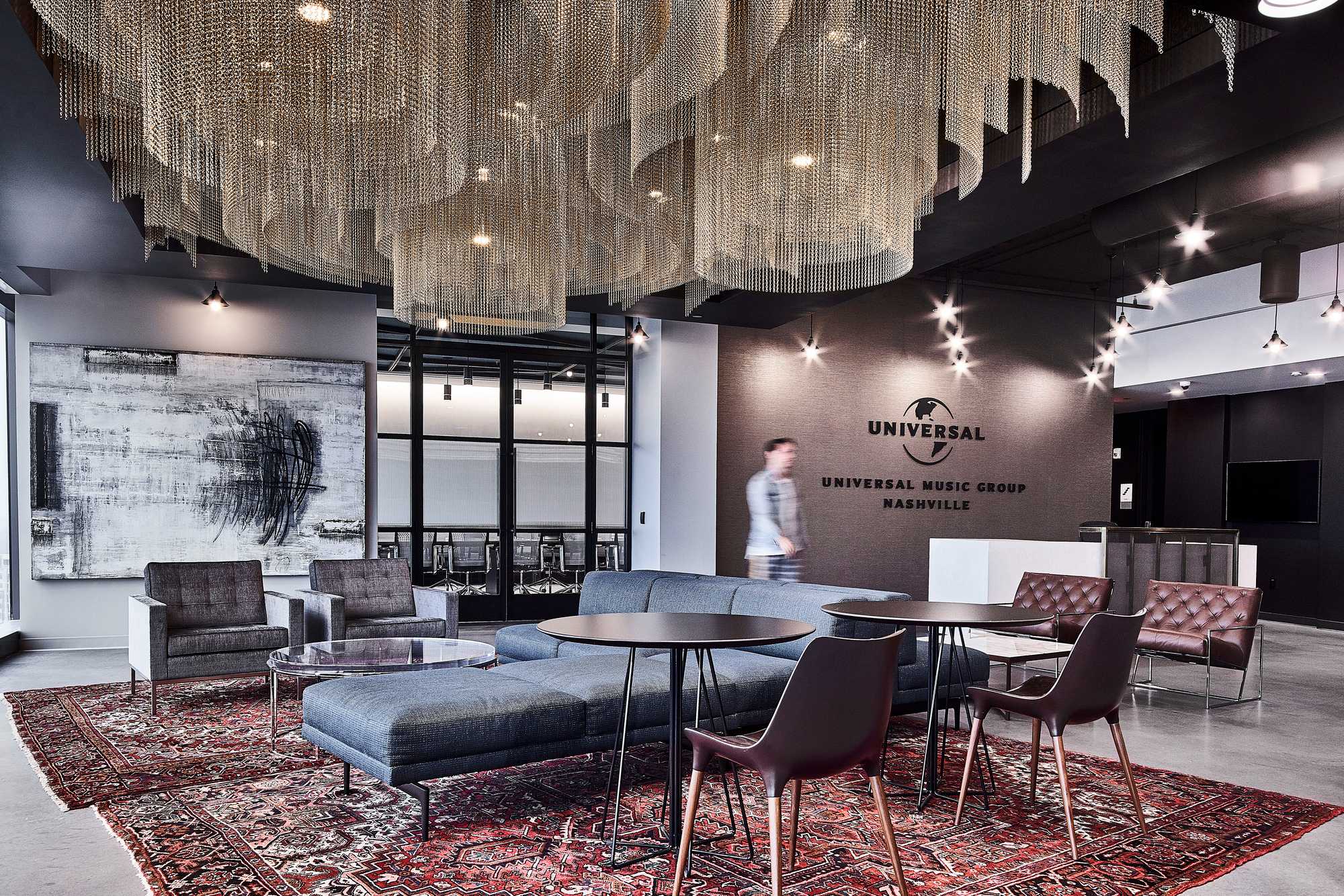 Healthcare is another dominant sector in Nashville. The city is a hub for healthcare providers and companies, including the world-renowned Vanderbilt University Medical Center. Other significant players include HCA Healthcare, a Fortune 500 company, and Community Health Systems, one of the largest publicly-traded hospital companies in the U.S. The strength of this industry makes it a major contributor to job growth in the region.
Education is also a substantial part of Nashville's economy, with numerous public and private educational institutions in the city. These include notable names like Vanderbilt University, Belmont University, and Tennessee State University. These institutions not only educate the next generation but also provide significant employment and attract a range of businesses to the area.
Tourism is another key driver of Nashville's economy. The city's rich musical heritage, culinary scene, and vibrant nightlife attract millions of visitors each year. This in turn supports a thriving hospitality industry, with numerous hotels, restaurants, and entertainment venues throughout the city.
The technology and start-up scene in Nashville is growing too. The city is home to a rising number of tech start-ups, and companies like Lyft and Postmates have significant operations in the city. This growing tech presence adds another layer of diversity to the local economy.
With such a dynamic mix of industries, the area around the Thornton Grove Townhomes is economically vibrant and diverse. The strong local economy not only provides a broad range of job opportunities for residents but also supports a thriving community with a wide array of services and amenities.
Hotels and Lodging
For visitors or residents with out-of-town guests, the area surrounding the Thornton Grove Townhomes offers a variety of accommodations to suit different tastes and budgets. From luxury hotels to charming bed-and-breakfasts, Nashville has a place for everyone to rest their head.
For those seeking a touch of luxury, the JW Marriott Nashville is a great choice. This upscale hotel offers sleek, modern rooms with spectacular city views, a rooftop bar, an outdoor pool, and several dining options. It's a fantastic option for those who want to enjoy the finer things in life.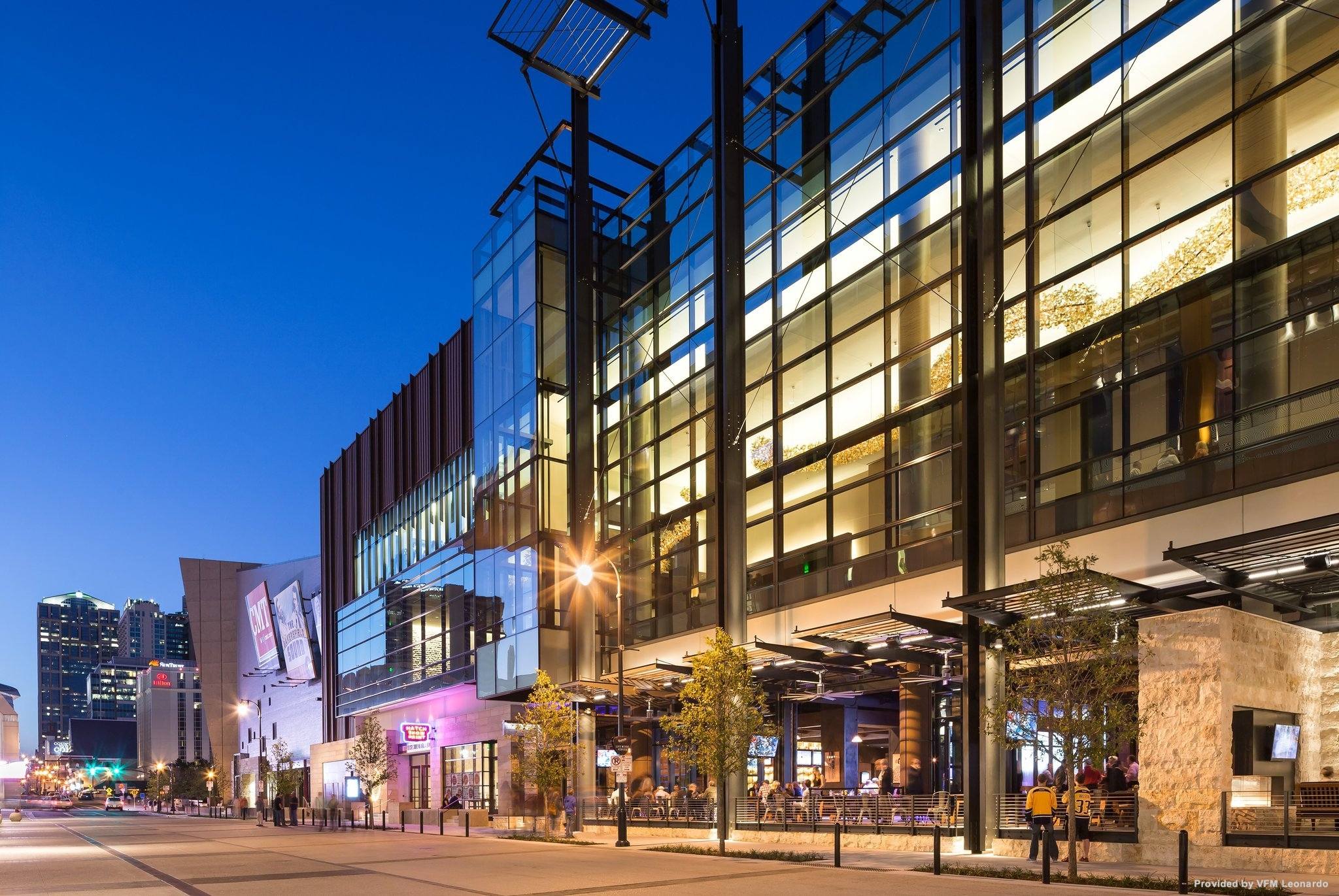 The Omni Nashville Hotel is another top-rated choice among travelers. This modern, music-themed hotel offers comfortable rooms, a rooftop pool, and even a fully-equipped fitness center. It's conveniently located downtown, providing easy access to the Music City Center and other attractions.
For a more boutique experience, the 21c Museum Hotel Nashville offers uniquely decorated rooms filled with contemporary art. This hotel is part museum, featuring rotating exhibits of contemporary art, and is located in downtown Nashville, offering guests easy access to the city's vibrant cultural scene.
Nashville is also home to a variety of charming bed and breakfasts that offer a more intimate, homey atmosphere. The Big Bungalow Bed & Breakfast, for instance, is a delightful option. Housed in a historic home and offering just three guest rooms, this B&B provides a peaceful retreat with a personal touch. It's renowned for its homemade breakfasts and its friendly, knowledgeable host.
Another popular B&B is the Daisy Hill Bed & Breakfast, located in the trendy Hillsboro Village neighborhood. This historic home offers charming rooms, a delightful breakfast, and personalized service in a cozy, relaxed atmosphere.
For those who prefer chain hotels, the area boasts options like the Hampton Inn & Suites and the Holiday Inn Express, both offering comfortable rooms and reliable service.
So, whether your visitors prefer a hotel with all the bells and whistles or the quaint charm of a bed and breakfast, they'll find a warm welcome and a comfortable stay in the vicinity of Thornton Grove Townhomes.
Travel and Transportation
Residents of Thornton Grove Townhomes enjoy the convenience of being near both Nashville International Airport (BNA) and an array of public transportation options. Whether you're a frequent flier, rely on public transit for daily commuting, or simply enjoy the convenience of nearby travel connections, you'll find the location quite favorable.
Nashville International Airport is less than a 30-minute drive from Thornton Grove, making it quite convenient for those who travel frequently for business or pleasure. BNA offers a multitude of flights daily, servicing major cities across the country and some international destinations. It's a bustling hub that also includes shops, dining options, and even live music performances, truly embodying the spirit of "Music City."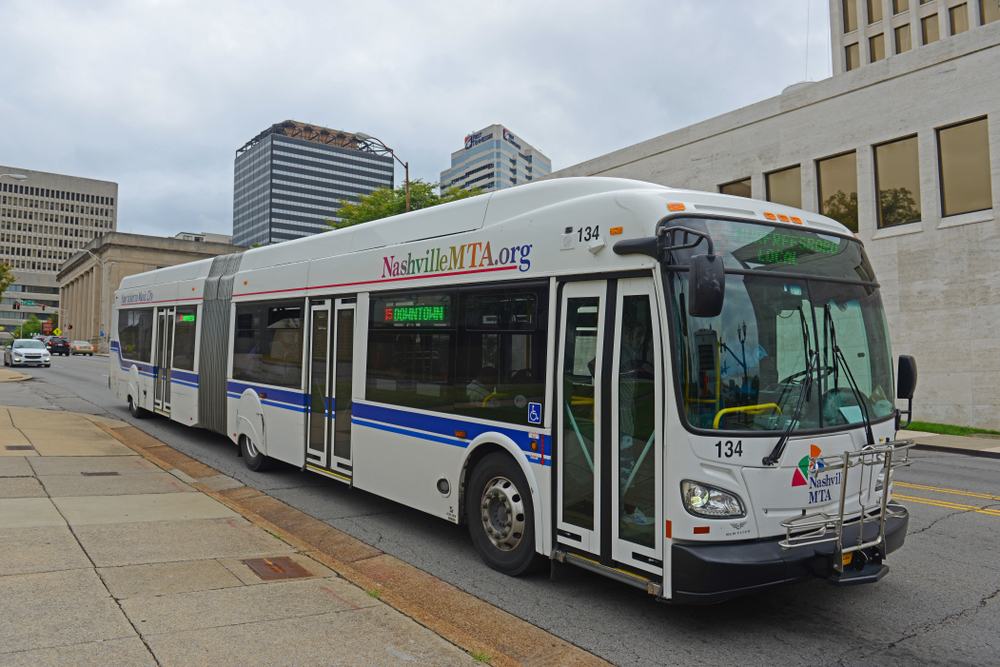 When it comes to local public transportation, Nashville's Metropolitan Transit Authority (MTA) operates an extensive bus network throughout the city. There are multiple bus stops located conveniently near Thornton Grove Townhomes, ensuring residents have easy access to public transit for commuting, shopping, or leisure activities.
For more localized transportation, the Music City Circuit provides free bus service in the downtown Nashville area, connecting key destinations including the State Capitol, Nashville Farmer's Market, and the Country Music Hall of Fame. It's a great way to explore the city's attractions without the need for a car.
For longer-distance commuting or simply a unique way to explore the city, Nashville also has a commuter rail system, the Music City Star. Although the nearest station is a bit of a drive from Thornton Grove, it offers an alternative way to access downtown Nashville and eastward to Lebanon.
Finally, Nashville is a bike-friendly city, with many designated bike lanes and paths throughout the city, and B-Cycle, a city-wide bike sharing program, for easy short-term bike rentals. Plus, ride-sharing services like Uber and Lyft are readily available for quick and convenient transportation around the city.
The proximity to major transportation hubs and multiple options for public transit contribute to the ease of living at Thornton Grove Townhomes, making it easy to connect with the larger Nashville area and beyond.