The Nations, Nashville, TN Homes for Sale
The Nations, Nashville, TN Property Listings
December 1, 2023
Rather speak with a local The Nations, Nashville real estate agent on the phone instead? Give us a call at
(615) 257-8317
for a free consultation. We look forward to helping you find the perfect home!
The Nations Homes
Located in the heart of West Nashville, The Nations neighborhood showcases a unique blend of new constructions and older, more traditional homes that pay homage to the rich history of the area. The homes in The Nations are a varied mix of architectural styles, with many embodying a modern, updated version of the classic cottage or craftsman design. These homes often feature open floor plans, high ceilings, and energy-efficient designs that align with modern lifestyle demands. In addition to the growing number of newly-built properties, there are also refurbished older homes that retain their original charm and unique architectural features while benefiting from contemporary interior updates.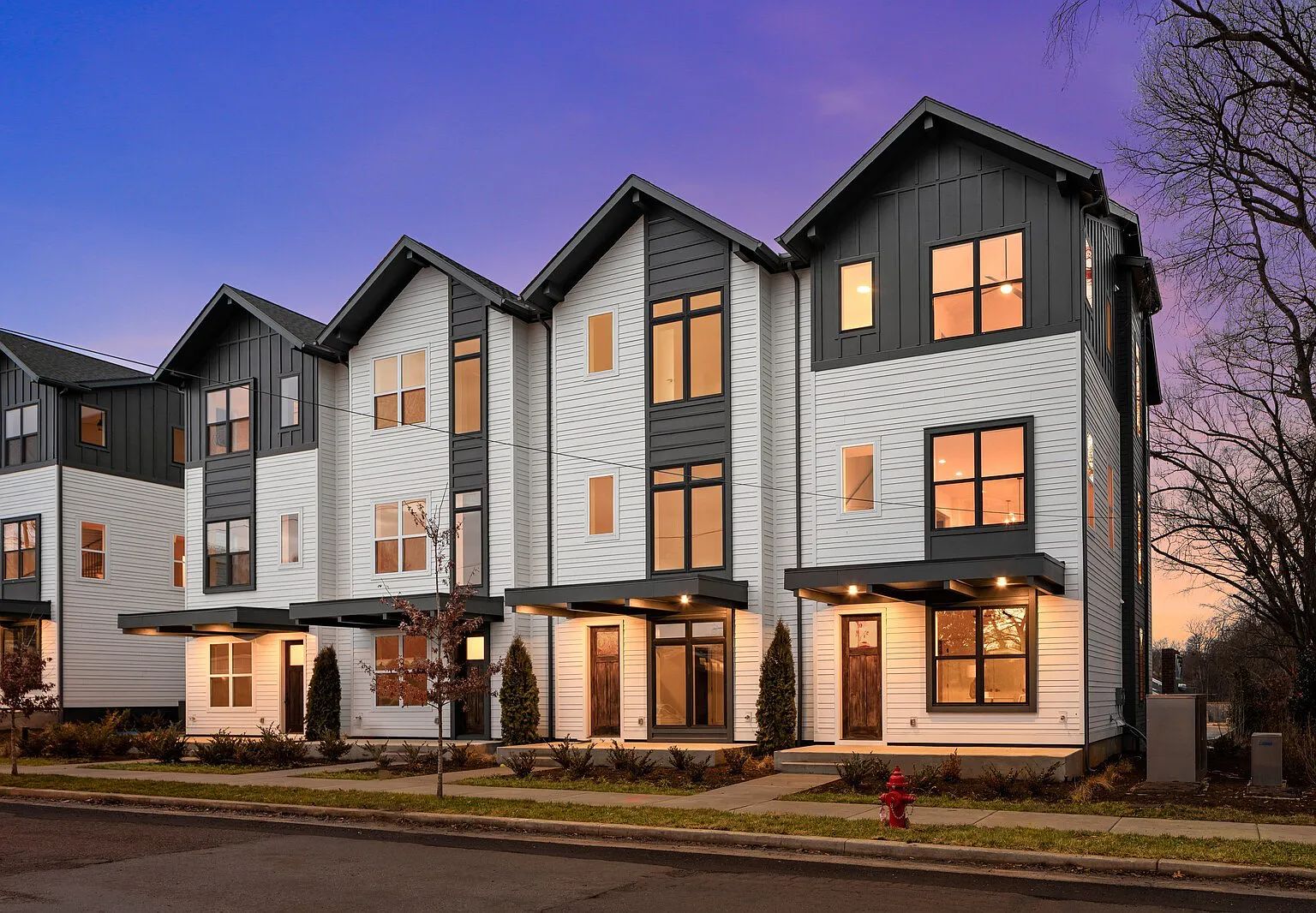 These homes, while unique in their architecture, are united by the neighborhood's emphasis on community. They are laid out on residential streets lined with sidewalks, often punctuated by vibrant local businesses and green spaces, encouraging interaction and engagement among neighbors. Front porches, often a characteristic feature of these homes, echo the community's welcoming spirit and facilitate social interaction.
The Nations neighborhood also boasts an active community lifestyle, providing the residents a balanced mix of suburban calmness and urban vibrancy. It hosts an array of local businesses including boutiques, restaurants, and coffee shops that create a vibrant local economy and serve as community gathering spots. The neighborhood, while undergoing significant changes, still retains a distinctive small-town feel that distinguishes it from other parts of the city. Local community events like street festivals and farmers markets are popular, enhancing the sense of community and neighborhood camaraderie.
In addition to its local amenities, The Nations also offers convenient access to Nashville's larger metro area. Well-connected with efficient public transportation and an extensive network of roads, commuting to other parts of Nashville is easy. The neighborhood's strategic location makes it an ideal choice for professionals who work in the city but prefer a close-knit, community-oriented residential area.
Furthermore, the neighborhood is known for its emphasis on outdoor activities, with numerous parks and green spaces that provide a break from city life. England Park, one of the popular local parks, offers trails, playgrounds, and sports fields, underscoring the neighborhood's commitment to maintaining a healthy, active lifestyle. The green spaces, besides serving as recreational areas, also contribute to the neighborhood's overall aesthetics, enhancing the appeal of homes in The Nations.
In essence, the homes in The Nations, Nashville, reflect a synthesis of tradition and modernity, nestled within a thriving, active community. Their architectural diversity, coupled with a strong sense of community, makes this neighborhood a unique, inviting place to live.
Similar Communities
East Nashville, located just across the Cumberland River, offers a similar mix of older, character-filled homes and newer, modern constructions as The Nations. Known for its vibrant arts scene, East Nashville also features a diverse array of architectural styles. From renovated Victorian homes to new builds that mirror a more modern aesthetic, the neighborhood is a melting pot of designs and layouts. The homes in East Nashville are generally reasonably priced, similar to The Nations, making it an attractive place for young professionals and families.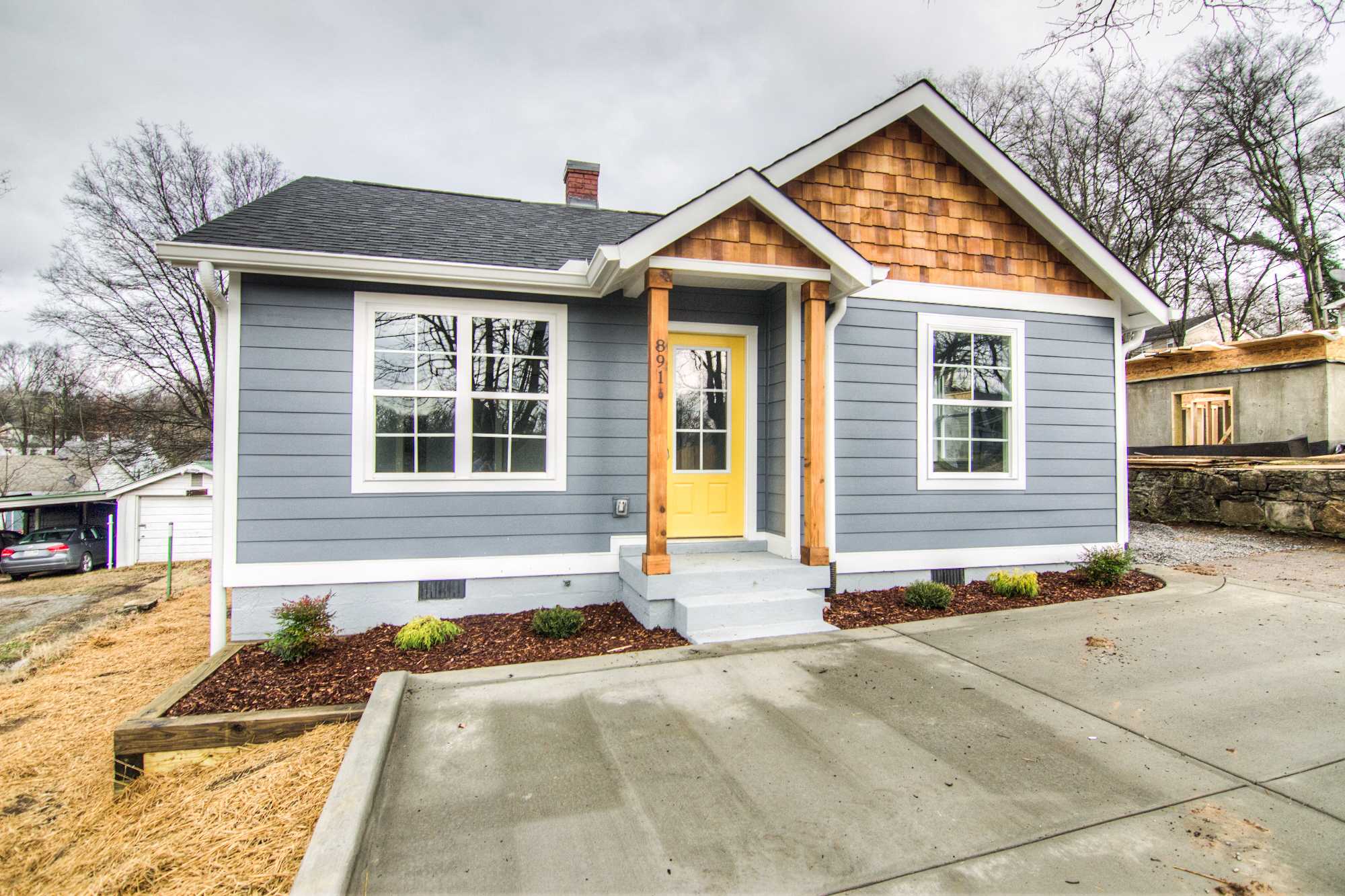 Much like The Nations, East Nashville possesses a strong sense of community. The neighborhood is dotted with local businesses, restaurants, and music venues that contribute to its cultural richness. The area's lush green spaces and parks are much-loved, encouraging residents to live active lifestyles while also providing places to gather. Accessibility is another advantage; the neighborhood's prime location offers easy commutes to downtown Nashville.
Another neighborhood that shares similarities with The Nations is Sylvan Park. It is characterized by charming, older homes that boast of classic craftsman and cottage styles, which have been beautifully preserved or sensitively renovated to combine historical charm with modern comfort. It also sees new constructions reflecting the same aesthetic, mirroring the mixture of old and new seen in The Nations.
Sylvan Park mirrors the strong sense of community that defines The Nations. The neighborhood, known for its leafy, pedestrian-friendly streets, is perfect for those who enjoy an active, outdoor lifestyle. The nearby McCabe Community Center and Golf Course offer opportunities for recreational activities, and the local shops, eateries, and coffee houses ensure the residents don't have to travel far for their needs.
Inglewood, another neighborhood in East Nashville, also provides a similar lifestyle to The Nations. Known for its spacious, well-constructed homes that feature a blend of historical and contemporary designs, Inglewood has been attracting those seeking the charm of traditional architecture with the conveniences of modern living.
Like The Nations, Inglewood is a community-oriented neighborhood with a laid-back vibe. The local parks, particularly the expansive Shelby Park, make it a haven for outdoor enthusiasts. The neighborhood also hosts an eclectic mix of locally owned businesses and eateries that enhance its cultural appeal. The overall vibe of Inglewood is quiet and residential, but with a creative and vibrant undertone, much like The Nations.
Each of these neighborhoods - East Nashville, Sylvan Park, and Inglewood - present viable alternatives to The Nations. They offer homes of a similar price point and construction, along with a comparable emphasis on community and lifestyle. These areas, like The Nations, have managed to balance the energy of urban life with the tranquility and familiarity of smaller, close-knit communities.
Food Scene
Dining in and around The Nations, Nashville is nothing short of an adventure. You can explore a world of flavors without ever leaving the neighborhood. For starters, there's the nationally recognized Fifty-First Kitchen & Bar, a favorite among locals and visitors alike. It offers a menu full of innovative takes on classic American fare, served in an inviting, dog-friendly atmosphere. They even have a dedicated dog park, so it's a fantastic spot for pet parents!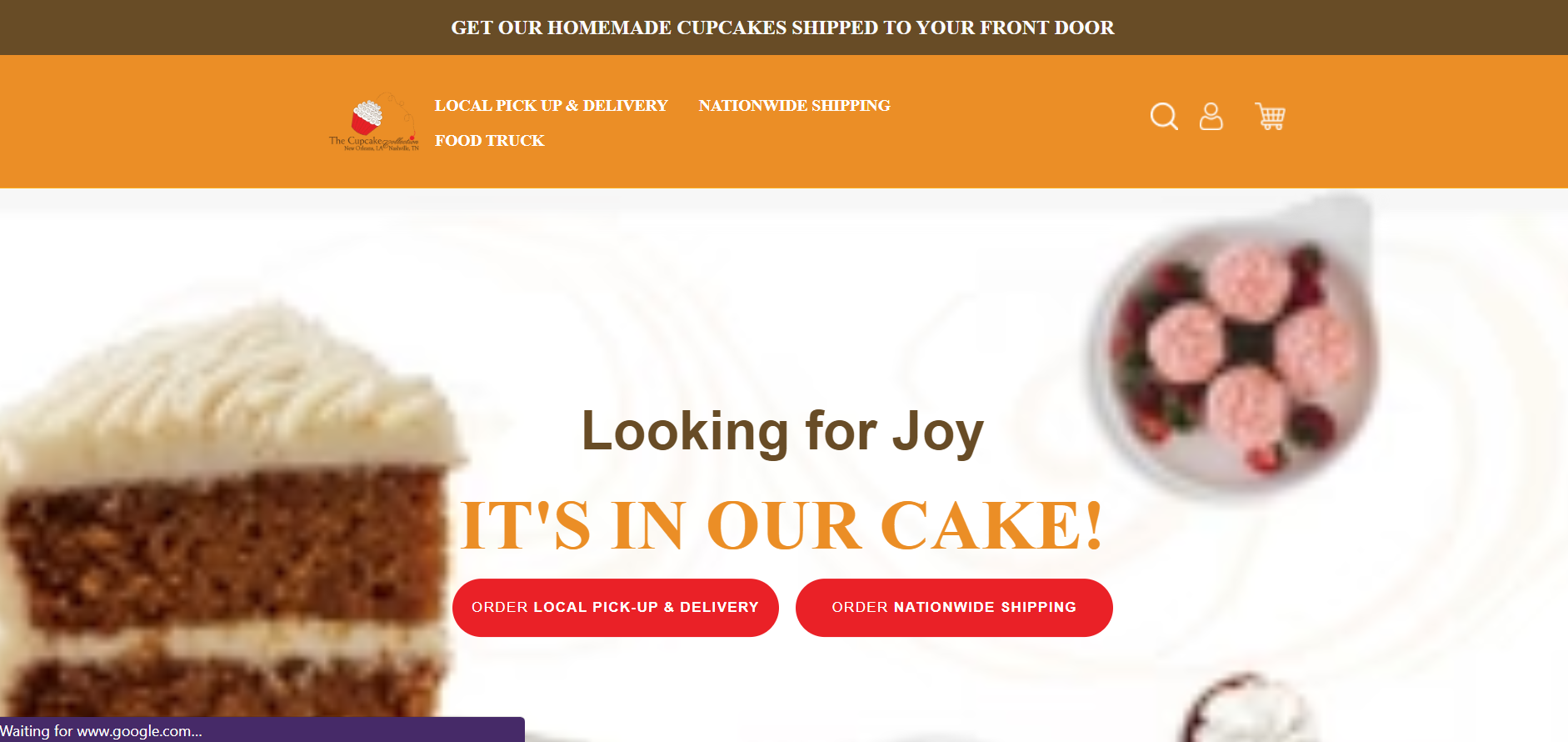 If you're in the mood for some southern comfort food, you must give The Cupcake Collection a try. This isn't your typical bakery; they serve up hearty, home-style meals alongside their famous gourmet cupcakes. From mouthwatering red velvet to refreshing strawberry lemonade cupcakes, they've got every craving covered.
For a taste of authentic Mexican cuisine, head over to Taqueria Del Sol on Charlotte Avenue. The chile-lime tacos and the cheese dip have a loyal following, and their weekly specials are always worth checking out. Pair their food with a margarita, and you have yourself a perfect mid-week pick-me-up.
Fans of barbecue won't want to miss Martin's Bar-B-Que Joint. The smell of smoky, slow-cooked meats can be detected from blocks away. Martin's is known for its West Tennessee-style whole hog barbecue, but their menu offers an extensive selection of Southern favorites. It's a great place for a hearty meal with friends or family.
Pizza lovers should check out Nicky's Coal Fired. Beyond their outstanding coal-fired pizzas, Nicky's is also beloved for their house-made pasta and Italian small plates. The 'Tony Pepperoni' pizza and the Coal Fired Lemon are some of the local favorites.
Nashville Sweets is another standout in the neighborhood, specializing in custom cakes and gourmet sweets. This charming dessert shop also has a variety of cupcakes, cookies, and macarons that are just as pleasing to the eye as they are to the taste buds.
These are just a handful of the dining options near The Nations. Each of these eateries offers a unique menu and atmosphere, reflecting the culinary diversity and creativity of the neighborhood. Whether you're a foodie in search of the next gastronomic delight or someone looking for a comfortable place to enjoy a good meal, The Nations has a dining experience to suit every palate and occasion.
Entertainment
Just a stone's throw away from The Nations, you'll find a host of entertainment and sporting events that cater to a wide range of interests. If you're a music lover, Nashville's legendary Music Row is a must-visit. It's not just about country music; venues like the Bluebird Cafe and the historic Ryman Auditorium host an array of artists spanning genres from rock to pop, blues, and more. You're sure to find something that strikes the right chord!
For sports enthusiasts, Nashville is home to both professional football and hockey. The Tennessee Titans, Nashville's NFL team, play at the Nissan Stadium just across the Cumberland River from The Nations. A game day here is an experience like no other, with an electric atmosphere that thrills whether you're a hardcore football fan or just looking for a fun day out.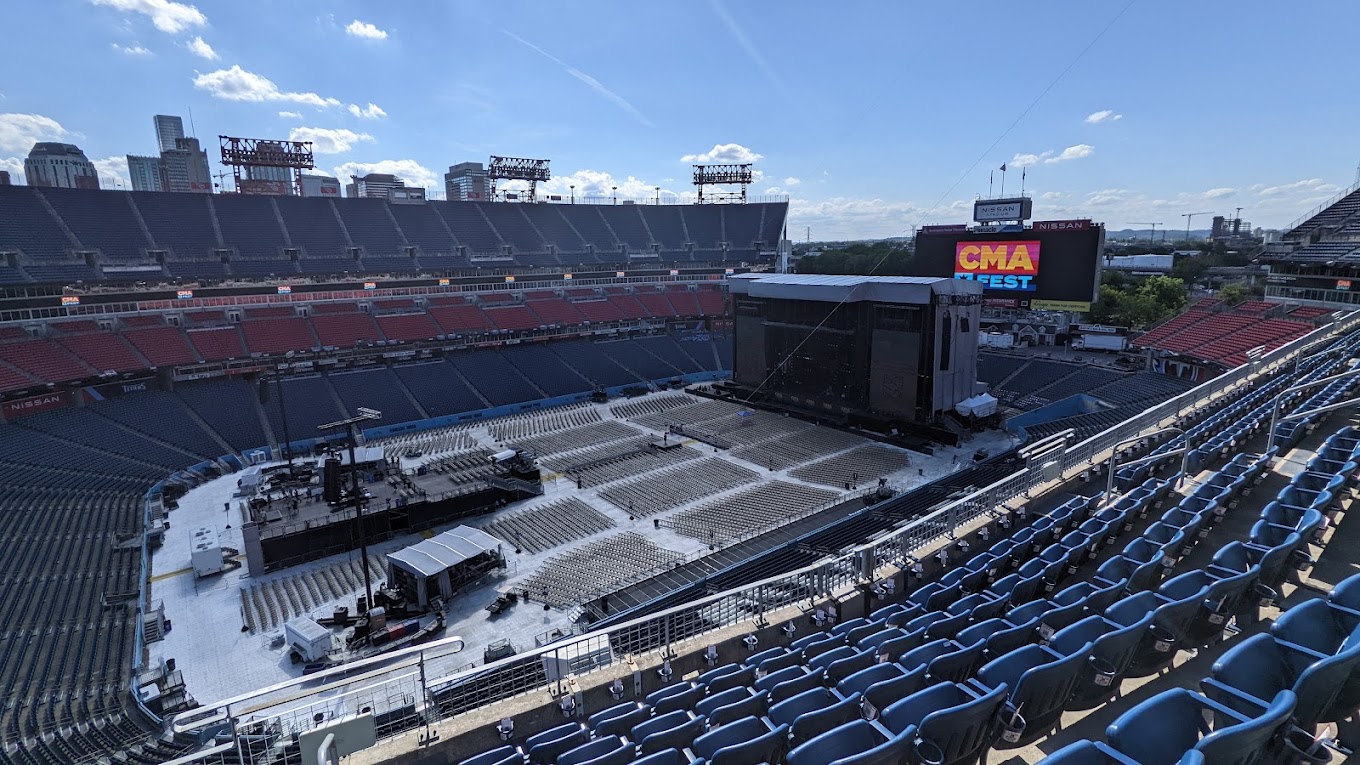 Not far from Nissan Stadium is the Bridgestone Arena, home of the Nashville Predators, the city's NHL team. Regardless of your knowledge of hockey, attending a Predators game is a rousing experience. The speed and skill on display are impressive, and the fans' energy is infectious.
On top of professional sports, Nashville has a thriving minor league baseball scene. The Nashville Sounds play at First Horizon Park, which is an experience unto itself. It's a fantastic family-friendly event, with beautiful views of the city skyline and an atmosphere that celebrates the love of the game.
If live performances are more your speed, then you're in for a treat with the Tennessee Performing Arts Center (TPAC). It hosts a variety of shows, from Broadway productions and ballet to stand-up comedy and live concerts. There's always something exciting on their calendar!
For those who prefer their entertainment a bit more interactive, you can find numerous game nights, trivia events, and live music performances in the bars and breweries in and around The Nations. Each place offers its unique brand of fun, providing plenty of opportunities for a memorable night out.
Whether you're a sports fan, a music lover, or someone who enjoys a great performance, there's no shortage of entertainment near The Nations. It's this vibrant mix of options that adds to the appeal of this neighborhood, ensuring you're never far from your next fun outing.
Health and Wellness
When it comes to health and wellness, residents of The Nations have a wealth of options right at their doorstep. For fitness enthusiasts, there's a fantastic selection of gyms and fitness centers that cater to a variety of interests and skill levels. You'll find facilities like Climb Nashville West, a premier rock-climbing and fitness facility with bouldering and climbing walls that provide a fun, full-body workout. It's a unique way to stay in shape, and the friendly staff are always ready to help, whether you're a novice or a seasoned climber.
For those who enjoy group fitness classes, TITLE Boxing Club offers a variety of classes that pack a punch. From boxing to kickboxing and MMA, these high-intensity workouts are great for stress relief and overall physical fitness. Trainers here work with you on technique and form, so you'll not only get a great workout but also learn some self-defense skills.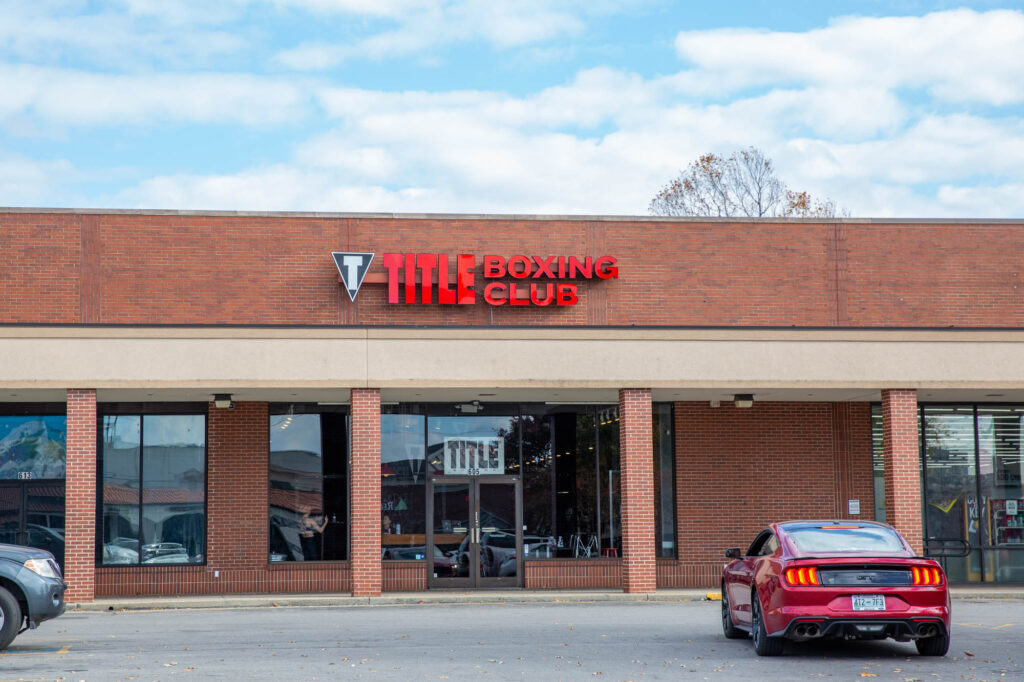 The Nations is also home to several yoga studios like Hot Yoga Plus on Charlotte Avenue. It's an inclusive space that welcomes practitioners of all levels. They offer a range of classes, including hot yoga, restorative yoga, and even classes for beginners, all within a supportive and peaceful environment.
When it comes to nutritional needs, The Nations has several health-focused eateries and stores. The Turnip Truck, a local natural food grocer, is a popular spot to grab organic produce, gluten-free products, and other healthful foods. Also, juice bars like The Urban Juicer offer fresh-pressed juices, smoothies, and healthful snacks to keep you nourished and energized.
Healthcare is also well catered to in the area, with several medical facilities nearby. The Saint Thomas Medical Partners facility offers primary care services, while the Nashville Healthcare Center provides a range of medical services including preventative care, mental health services, and chronic disease management.
Living in The Nations also means easy access to green spaces for outdoor activities. England Park, for example, offers trails for walking and biking, playgrounds for kids, and sports fields. These parks not only provide a great place for exercise but also a tranquil setting for mindfulness and relaxation.
In The Nations, Nashville, maintaining a balanced lifestyle is made easier by the numerous health and wellness amenities available in and around the neighborhood. There are countless opportunities for residents to keep active, eat healthily, and take care of their wellbeing, making it a great choice for those prioritizing a healthy lifestyle.
Outdoor Lifestyle
For those who love the outdoors, The Nations neighborhood in Nashville offers a beautiful blend of urban living with accessible green spaces. It's the kind of place where you can enjoy a morning jog, an afternoon bike ride, or a leisurely picnic without straying far from home.
England Park is one of the jewels of The Nations. This neighborhood park offers a range of amenities such as a walking track, sports fields, and a playground for the little ones. It's the perfect spot for everything from a friendly game of soccer to a peaceful afternoon reading under a tree.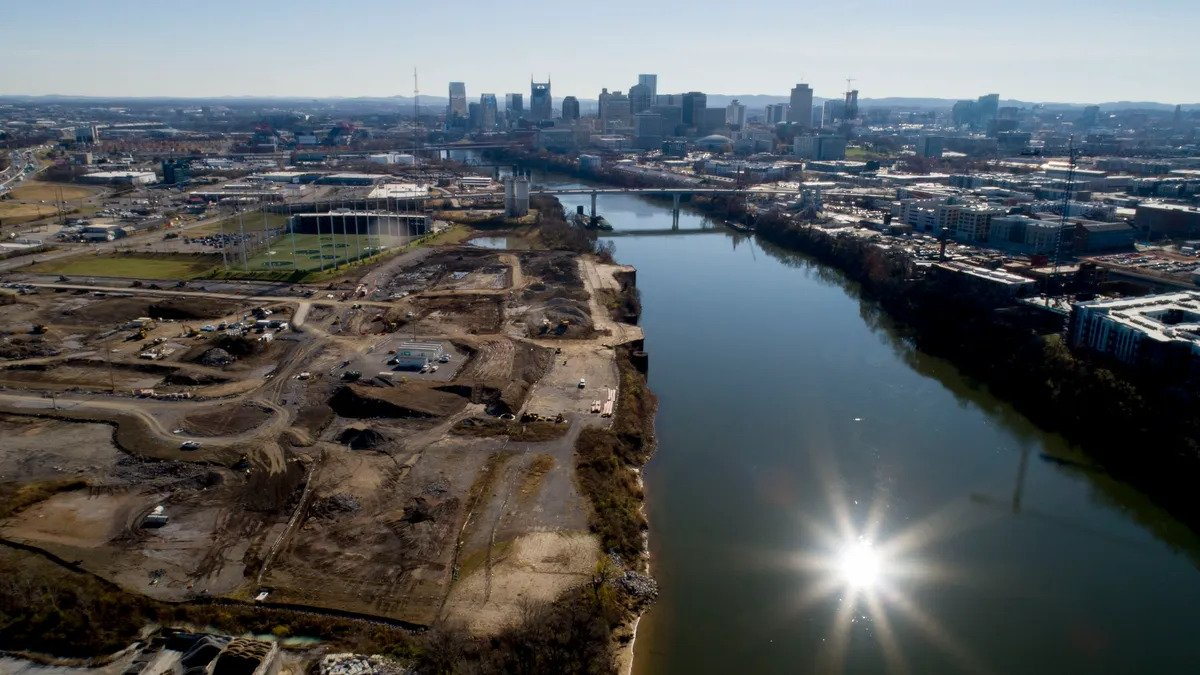 Cumberland Park is another nearby gem, located just across the river. This innovative park is known for its unique play structures, climbing wall, and splash pad, which are a hit with kids. But it's not just for the young ones – it also features peaceful walking trails and stunning views of the downtown skyline.
Richland Park is also within easy reach, offering a welcoming space for outdoor activities. In addition to its lush green space, it hosts a popular farmers' market where locals gather to buy fresh produce, homemade goods, and artisanal crafts. It's a wonderful way to support local farmers and enjoy the outdoors.
For residents who enjoy biking or long walks, The Nations is also close to the Bicentennial Capitol Mall State Park and the Centennial Park, both of which have extensive networks of trails. These parks provide plenty of opportunities to engage in outdoor exercise while taking in the sights of some of Nashville's most iconic landmarks.
Water enthusiasts will appreciate the close proximity to the Cumberland River. You can enjoy boating, paddleboarding, or simply take in the beautiful river views. The river, along with several nearby lakes and ponds, also offers excellent fishing spots.
Golfers aren't left out either. McCabe Golf Course is just a short drive away and offers a great course for golfers of all skill levels. It also features a clubhouse and a driving range.
The Nations truly offers an outdoor lifestyle to suit any interest. With numerous parks, trails, and water activities, residents can easily enjoy nature and stay active. This neighborhood shows that you don't have to choose between the conveniences of city living and the enjoyment of the great outdoors.
Education
Residents of The Nations, Nashville have a multitude of choices when it comes to education, thanks to the variety of public and private schools in and around the area. The neighborhood's commitment to quality education is evident in its offerings.
Among the public schools in the area, Cockrill Elementary and West End Middle School stand out. They're part of the Metro Nashville Public School system and have strong reputations for providing students with a well-rounded education, emphasizing not only academics but also personal growth and social skills. Pearl-Cohn Entertainment Magnet High School, with its unique focus on music and entertainment industry education, is also part of this district.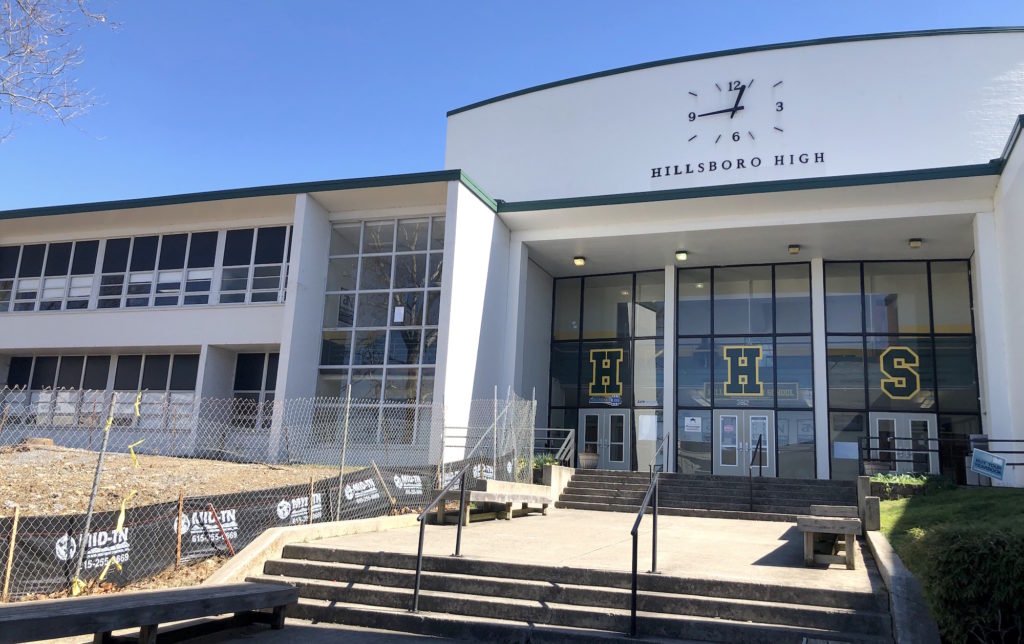 In terms of high school education, nearby Hillsboro High School is well-regarded for its International Baccalaureate (IB) program, which offers rigorous academics and prepares students well for college and beyond. This public school provides an enriching educational environment, fostering creativity, critical thinking, and global-mindedness.
For parents considering private education, The Nations is conveniently close to several respected institutions. St. Cecilia Academy, a private all-girls Catholic high school, is known for its strong academic program, and the inclusive community environment it fosters. Another great option is Harding Academy, a private co-ed school that serves students from pre-kindergarten through 8th grade. It has a reputation for academic excellence, as well as emphasis on character development and community service.
Montgomery Bell Academy, a private boys' school known for its rigorous academics and emphasis on character formation, is also a viable option. The school's strong sports program and extensive extracurricular activities are a major draw for many families.
For younger children, there's the West End Community Church Preschool, which provides a nurturing and creative environment for preschoolers, emphasizing play-based learning and social development.
And it's not just about school education. The Nations is near to Vanderbilt University and Belmont University, offering residents easy access to higher education institutions known for their excellence.
The array of education options reflects the diversity and inclusivity of The Nations, providing residents with a wide choice to meet their educational needs. This commitment to education makes The Nations an attractive neighborhood for families with school-aged children or those planning for their future family's education.
Shopping and Retail
Shopping near The Nations, Nashville, is a delightful experience with a wonderful mix of boutique shops, retail chains, and local markets. Whether you're looking for a unique gift, the latest fashions, or simply need to restock your pantry, you'll find what you need in and around this vibrant neighborhood.
Just a short distance from The Nations is Nashville West Shopping Center, a large outdoor shopping complex that houses many popular retailers such as Target, Best Buy, and Dick's Sporting Goods. It's an ideal place to knock out most of your shopping list in one go, whether you're looking for electronics, sporting goods, or household essentials.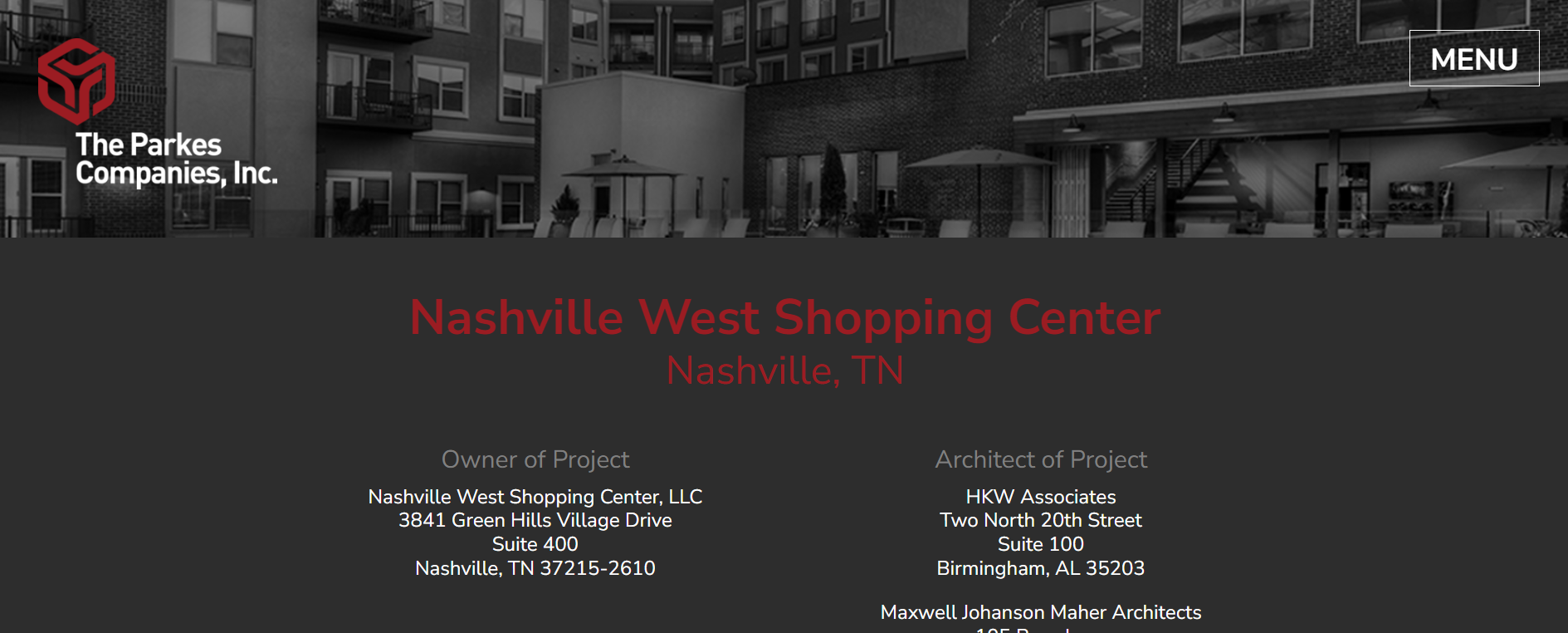 If you're in search of unique, locally-made goods, then you'll want to head to The Mill, a boutique shop located right in The Nations. This charming store features an array of items from Nashville artisans, including handcrafted jewelry, art, and home decor. It's the perfect place to find a unique gift or a special treat for yourself.
For fashion enthusiasts, Able is a must-visit. This ethical fashion brand, headquartered in The Nations, offers beautiful clothing, footwear, and accessories, with a focus on empowering women through sustainable employment and business practices.
Project 615, another neighborhood favorite, is known for their locally printed apparel, with designs that celebrate Nashville and its community spirit. Their stylish t-shirts, hoodies, and hats are a hit with both locals and visitors.
When it comes to grocery shopping, The Nations residents have plenty of options. Turnip Truck is a locally-owned grocer that offers a wide selection of organic and locally-sourced products. There's also a Kroger nearby for those who prefer a more conventional supermarket experience.
And don't forget the neighborhood's proximity to the famous Nashville Farmers' Market. Here, you can find fresh produce, locally-produced dairy products, and artisanal goods. It's not just a great place to shop for fresh food – it's also a fantastic way to connect with the local community and support local farmers and producers.
From boutique shopping to large retail outlets, The Nations offers a shopping experience that combines convenience, variety, and a sense of local flavor. It's just another reason why living in The Nations, Nashville is such a delightful experience.
Business and Economy
When it comes to businesses and industries, The Nations, Nashville, is truly diverse. Its economy is supported by a broad range of sectors, from healthcare and education to music, retail, and food services, reflecting the vibrant and multifaceted nature of this thriving neighborhood.
Healthcare is one of the key industries in Nashville, and The Nations is no exception. Saint Thomas Health, a part of Ascension, is a significant employer in the area, providing a range of healthcare services to residents. Nearby, you also have the renowned Vanderbilt University Medical Center, which is not only a leading healthcare provider but also a significant contributor to medical research and education.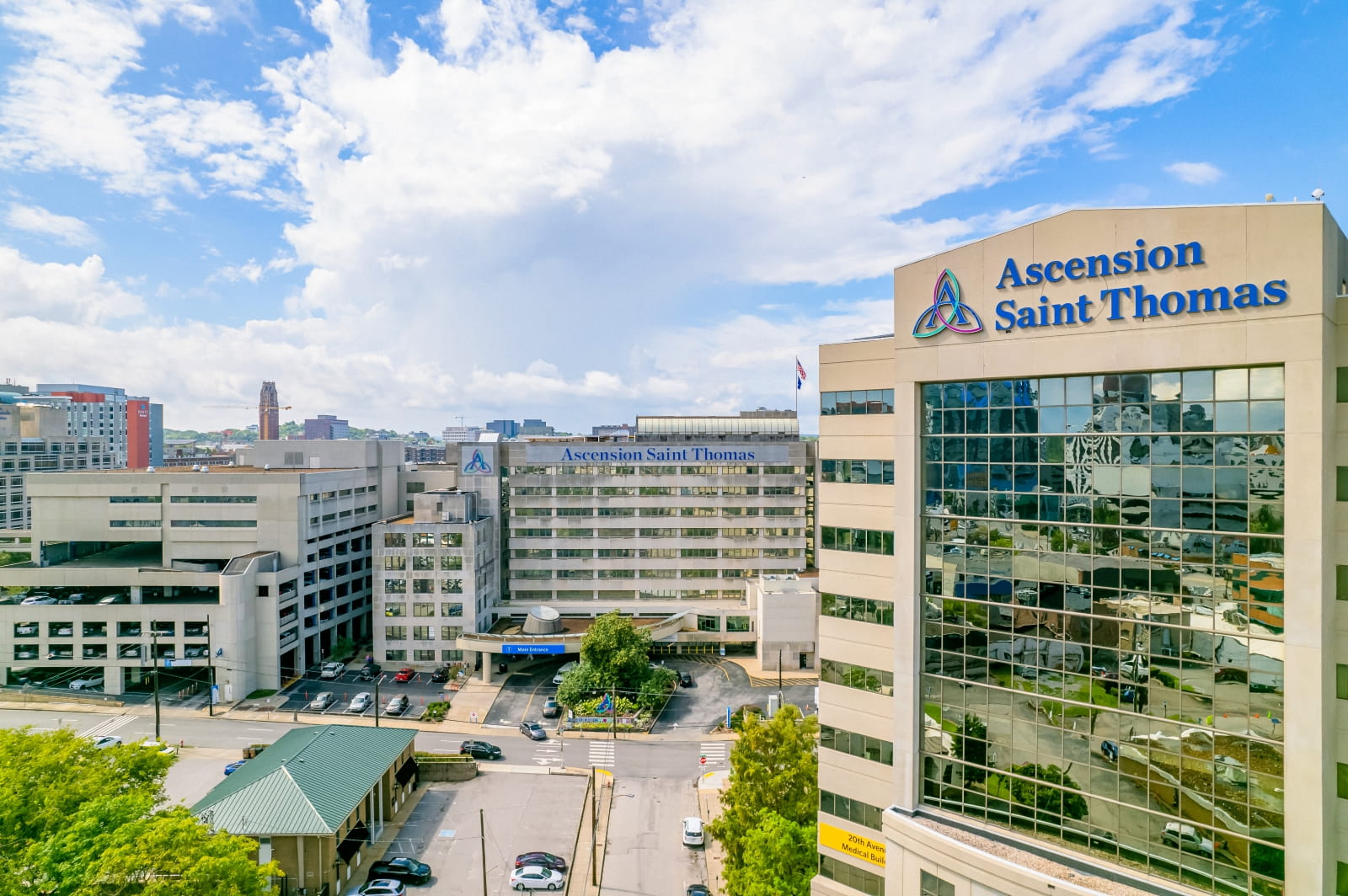 The education sector also plays a significant role in supporting the local economy, with several public and private schools, as well as higher education institutions like Vanderbilt University and Belmont University, providing employment opportunities in the area.
Of course, being in Nashville, the music and entertainment industry is also a significant player. The neighborhood's proximity to Music Row means that many residents work in related fields, from musicians and producers to marketing and tech roles supporting the industry. There are also numerous music venues and event spaces in and around The Nations that host concerts and events, contributing to the local economy.
Retail and hospitality businesses thrive in The Nations. The area boasts an array of shops, restaurants, and bars, from independent boutiques to national chains, that not only serve the local community but also attract visitors. Local breweries, like the popular Fat Bottom Brewing, and trendy restaurants, like the stylishly rustic Fifty First Kitchen & Bar, contribute to the vibrant food and drink scene, creating jobs and bringing in revenue.
In recent years, The Nations has also seen a rise in creative and tech startups, adding to the dynamic business environment. Co-working spaces like WeWork provide a supportive base for freelancers and startups, fostering a community of innovation and collaboration.
The diverse mix of businesses and industries in The Nations is reflective of the area's energetic, forward-thinking spirit. The strength of these sectors contributes significantly to the local economy, making The Nations not just a great place to live, but also a vibrant place to work and do business.
Hotels and Lodging
Whether you're visiting family, exploring Nashville, or just passing through, you'll find a variety of inviting places to stay near The Nations, Nashville. The area boasts a range of accommodation options, from chic boutique hotels to cozy bed and breakfasts, ensuring that every traveler can find a place that feels like a home away from home.
For visitors seeking a touch of luxury, Hutton Hotel is a prime choice. Located just a short drive from The Nations, this boutique hotel offers stylish rooms, an on-site spa, and even a state-of-the-art music venue, making it a vibrant spot for visitors looking to immerse themselves in Nashville's music scene.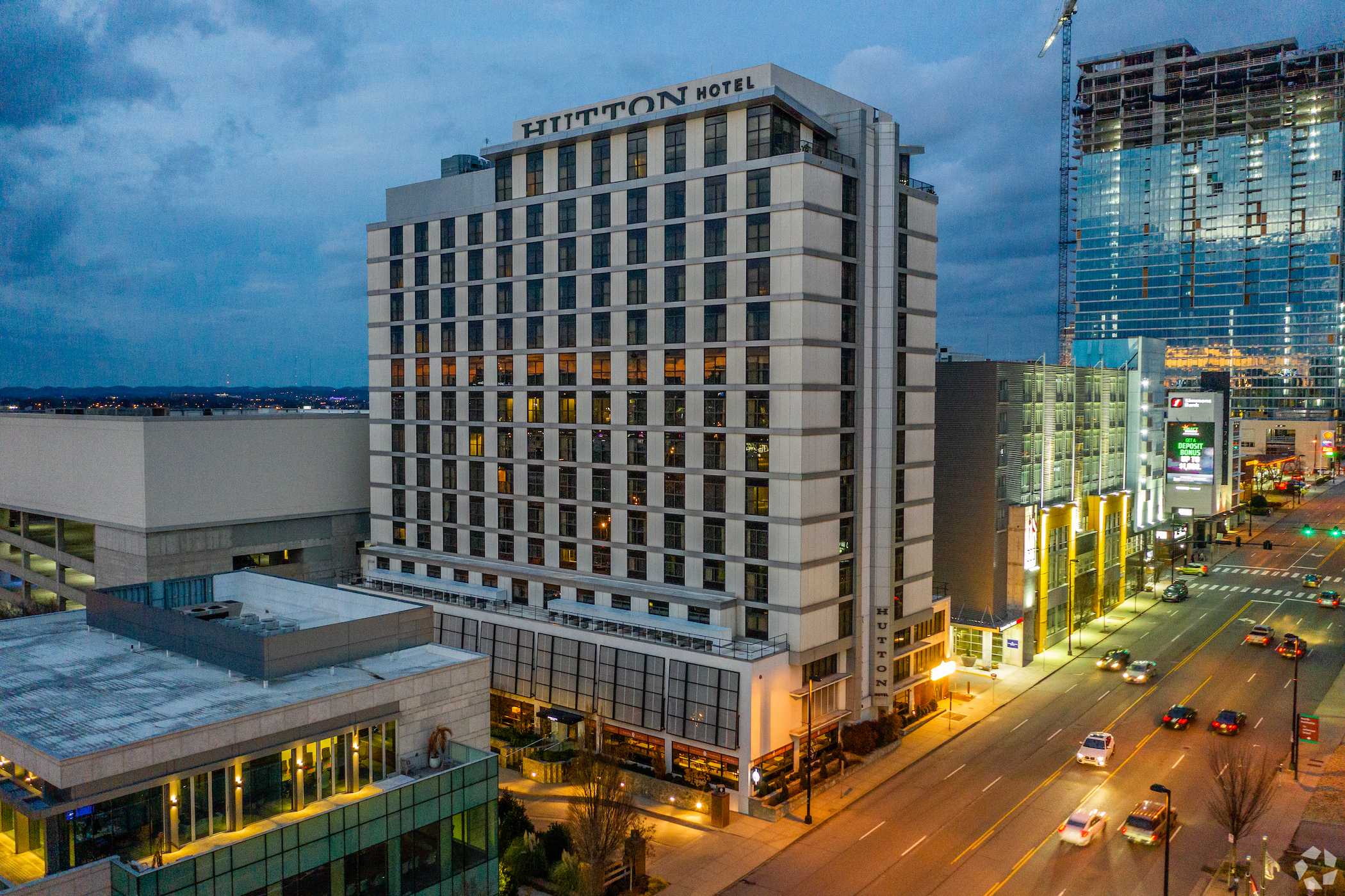 The Hampton Inn & Suites Nashville Downtown is another great choice for travelers seeking modern amenities and a central location. It's within easy reach of The Nations, and it offers comfortable rooms, a fitness center, and complimentary breakfast, all just a stone's throw from the city's iconic attractions.
If a bed and breakfast is more your style, you're in luck. Nashville has several to choose from, each with its own unique charm. The Big Bungalow Bed & Breakfast, for example, is a delightful spot offering comfortable rooms in a beautiful, historic home. Guests rave about the homemade breakfast and the warm, friendly hospitality.
Airbnb also has a strong presence in the area, with options ranging from private rooms to entire homes. It's a great way to live like a local during your stay, with many listings located in residential areas of The Nations. Whether you're after a modern loft apartment or a quaint historic home, you'll find plenty of options to suit your taste and budget.
For longer stays, consider booking a serviced apartment. Stay Alfred at The James offers modern apartments equipped with full kitchens, laundry facilities, and even a fitness center, giving you all the conveniences of home while you're on the road.
With such a wide variety of accommodations available, visitors to The Nations, Nashville can easily find the perfect place to rest, relax, and recharge during their stay. No matter where you choose to lay your head, you'll be ideally positioned to enjoy all the wonderful amenities and attractions this vibrant neighborhood has to offer.
Travel and Transportation
For residents and visitors in The Nations, Nashville, both local and international transportation is quite accessible. The area's location offers convenient access to a variety of public transportation options, making it an ideal spot for those who prefer to leave the car at home, or for travelers looking to explore the wider area.
The Nashville International Airport, or BNA, is less than a 20-minute drive from The Nations, depending on traffic. This bustling airport offers numerous daily flights to destinations across the country and around the globe. It's a major hub for several airlines, so whether you're planning a vacation or expecting out-of-town guests, you'll find the airport's proximity incredibly convenient.

In terms of public transportation, The Nations residents are well-served by the Metropolitan Transit Authority (MTA), Nashville's public transit system. Several bus routes run through the area, offering easy access to downtown Nashville and other parts of the city. The MTA's bus service is an affordable and environmentally friendly way to get around, with buses running regularly throughout the day.
Additionally, for those commuting to downtown Nashville or wanting to explore the city's other neighborhoods, the WeGo Public Transit operates a bus service with numerous stops throughout the area. It's a convenient option for commuting to work or school, or for simply getting around town without the hassle of driving and parking.
Rideshare services like Uber and Lyft are also prevalent in The Nations, providing another option for convenient travel. Whether you're headed to the airport, downtown, or just down the street, you can arrange a ride quickly and easily through the apps.
And for those who prefer to travel on two wheels, Nashville's bike share program, B-cycle, has several stations in and around The Nations. It's an enjoyable way to get around locally, especially when the weather is nice.
With the variety of public transportation options, plus the close proximity to Nashville International Airport, residents and visitors of The Nations have easy access to both local and international destinations. It's just another one of the conveniences that makes living or visiting here so appealing.