SoBro, Nashville, TN Homes for Sale
SoBro, Nashville, TN Property Listings
December 1, 2023
$1,111.02
Avg. $ / Sq.Ft.
Rather speak with a local SoBro, Nashville real estate agent on the phone instead? Give us a call at
(615) 257-8317
for a free consultation. We look forward to helping you find the perfect home!
SoBro Homes
Nestled in the vibrant heart of Nashville, Tennessee, SoBro, short for South of Broadway, is a dynamic neighborhood brimming with creativity and charisma. One of the most prominent characteristics of homes in this lively district is their modern architectural designs and luxurious features. Many properties here are a hybrid of sleek condominiums and contemporary loft-style apartments, a testament to the neighborhood's urban and youthful spirit. An increasing number of high-rise residential towers offer breathtaking views of the cityscape, while their interiors boast state-of-the-art appliances, spacious floor plans, and sophisticated finishing touches. Some residences even pay homage to Nashville's musical heritage with bespoke detailing or artistically themed aesthetics.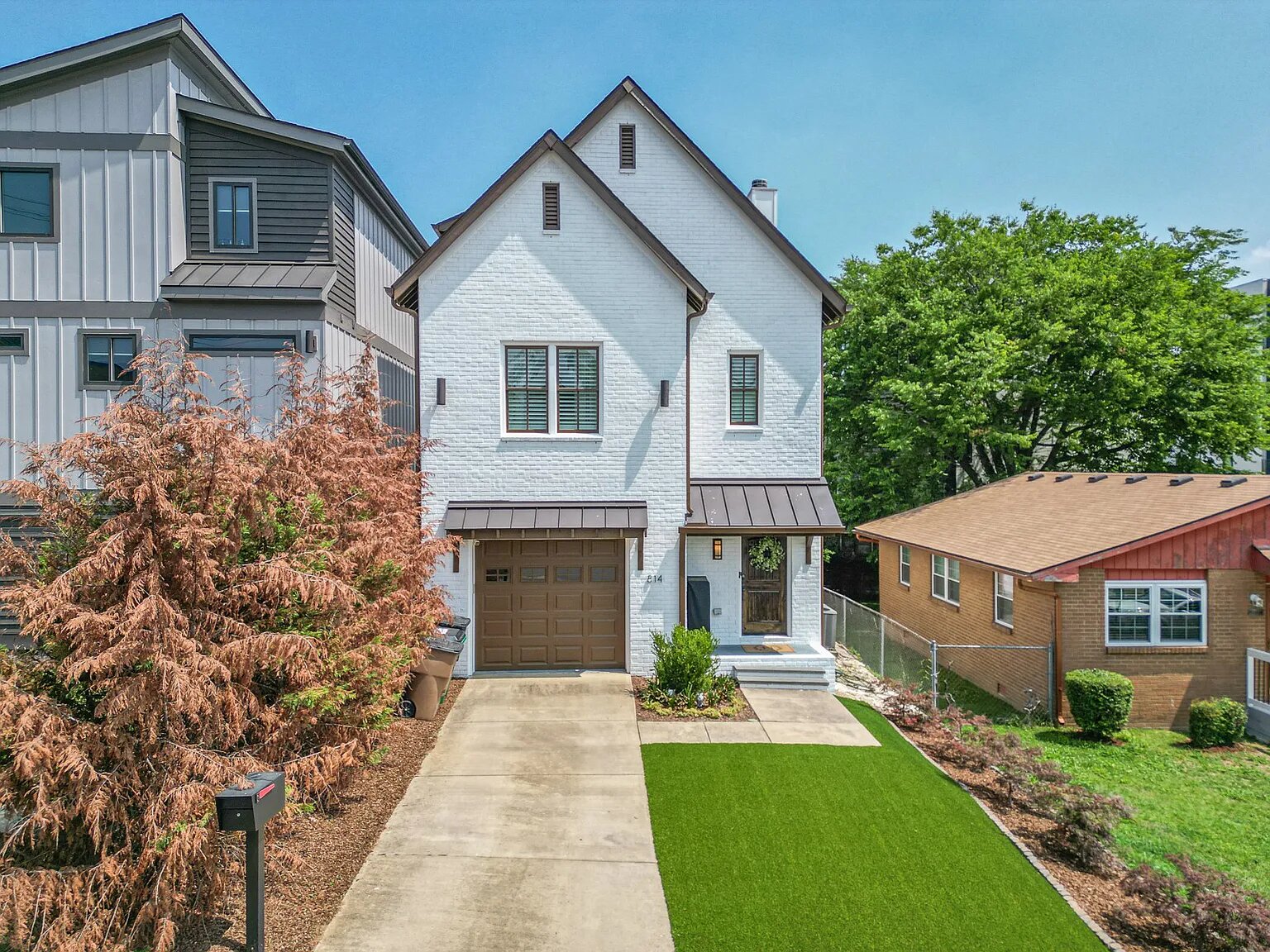 Beyond the individual homes, the SoBro community is tightly knit, creating an atmosphere of camaraderie among residents. Even in the midst of urban hustle and bustle, local block parties, neighborhood gatherings, and community events are commonplace, nurturing a strong sense of belonging. The neighborhood has an inviting mix of both young professionals and families, further contributing to its diverse and vibrant culture.
The neighborhood's convenient location cannot be overstated. It lies adjacent to Nashville's central business district, making it a sought-after location for individuals seeking a short commute to the city's economic hub. Many of Nashville's major attractions such as the Country Music Hall of Fame, Music City Center, and the Frist Art Museum are just a stone's throw away, meaning cultural experiences and entertainment options are literally on residents' doorsteps.
SoBro's surroundings also underscore its appeal. There is an abundance of restaurants, bars, and music venues in the area, further cementing Nashville's reputation as the Music City. Culinary offerings range from gourmet dining to local food trucks, providing a diverse selection to please any palate. Meanwhile, the ever-present hum of live music from nearby venues imbues the neighborhood with an irresistible energy and rhythm. In terms of green spaces, Riverfront Park is a favorite among locals, offering a respite from urban living with its well-maintained trails, picnic areas, and stunning river views.
Education and healthcare facilities in and around SoBro are top-notch. A number of highly-rated public and private schools serve the area, providing quality education options for families. Renowned healthcare facilities, including the Vanderbilt University Medical Center, are also readily accessible, offering residents peace of mind in knowing that high-quality medical care is always close at hand.
The homes and community in SoBro, Nashville, truly embody a perfect blend of urban living, cultural richness, and southern charm. This makes it not only an attractive place to live, but also a remarkable testament to Nashville's evolution as a city.
Similar Communities
Just a few miles north of SoBro, you'll find The Gulch, another bustling neighborhood that shares similar price points and modern construction styles. The Gulch is synonymous with luxury high-rise condominiums and lofts, offering an upscale living experience that complements SoBro's. These residences are furnished with state-of-the-art amenities and stylish interiors, reflecting a commitment to modern design and comfort. Additionally, the Gulch is known for its vibrant nightlife and robust dining scene, mirroring SoBro's energetic lifestyle. The area is also home to high-end shopping boutiques and art galleries, adding to its charm and appeal for those who appreciate an eclectic mix of culture and entertainment.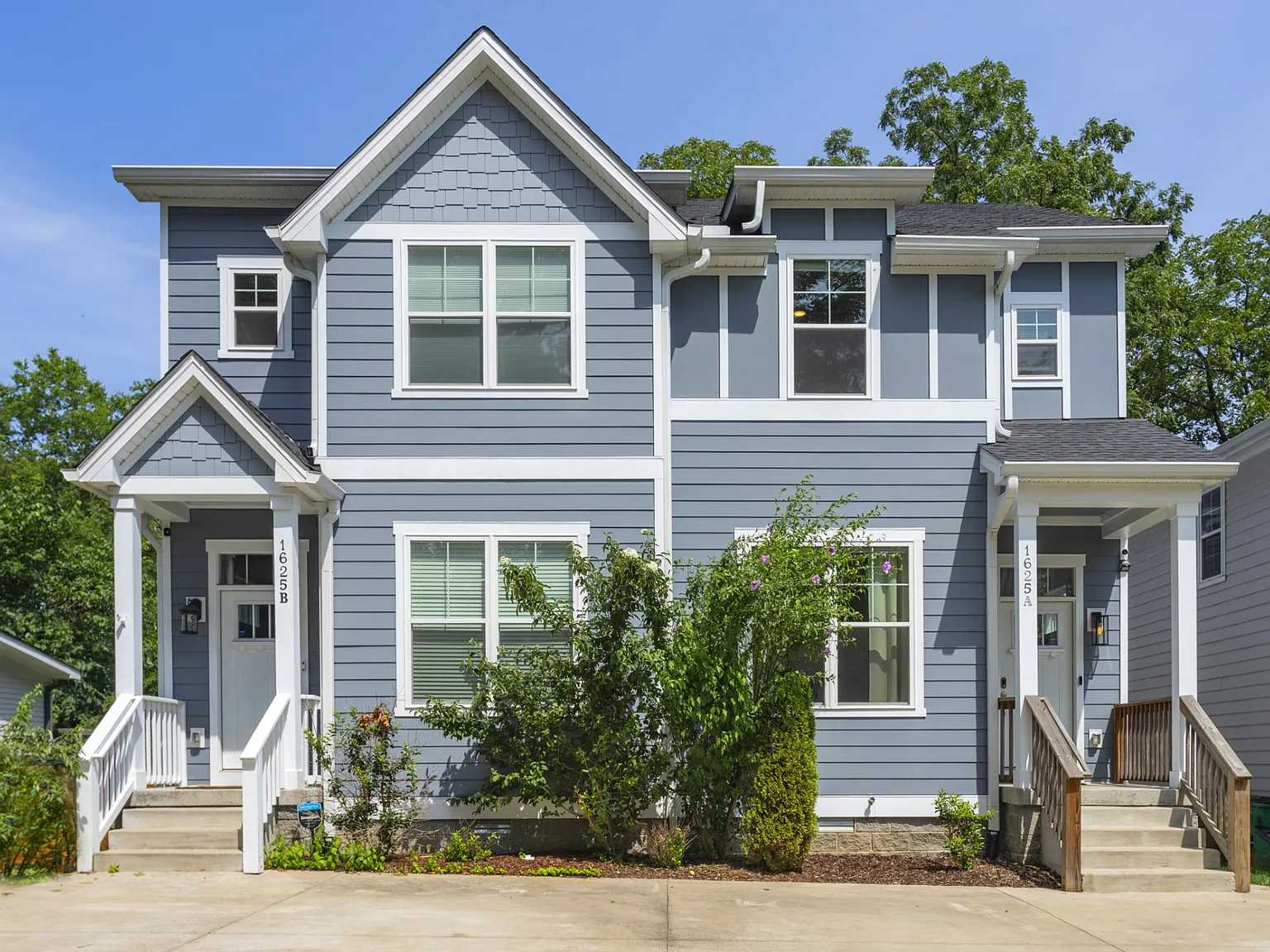 East Nashville, located across the Cumberland River, is another neighborhood that offers a comparable living experience to SoBro, albeit with a more historic feel. While some home prices may be slightly lower than SoBro, there are many areas within East Nashville that match its price point, particularly in the Lockeland Springs and Historic Edgefield districts. Here, you can find a mix of newly renovated bungalows and Victorian homes alongside modern infill construction, providing a blend of the old and the new. East Nashville's lifestyle mirrors SoBro's diverse and creative spirit, with a vibrant music scene, numerous art studios, and a range of unique, locally-owned restaurants and shops.
A little further west, you'll find the neighborhood of Sylvan Park. This area offers an intriguing mix of charming older homes, renovated bungalows, and new construction single-family homes and townhouses. The price points in Sylvan Park are similar to SoBro, making it another viable option for those drawn to the downtown lifestyle but seeking a more residential feel. Known for its walkability, Sylvan Park boasts a number of locally-owned businesses, restaurants, and coffee shops, and is in close proximity to the McCabe Community Center, adding a dimension of outdoor activity that is highly appreciated by its residents.
In the heart of downtown Nashville, the Central Business District (CBD) is also a compelling option. Like SoBro, the CBD is dominated by modern high-rise apartments and condominiums, appealing to those looking for urban, up-scale living. With amenities like rooftop pools, fitness centers, and resident lounges, the CBD's residences offer a lifestyle of convenience and luxury. The neighborhood is also a cultural and entertainment hub, home to Ryman Auditorium and the Tennessee Performing Arts Center, as well as a plethora of dining and shopping options.
These neighborhoods each offer their own unique take on Nashville living, but they all share common traits with SoBro in terms of price point, construction, and lifestyle. Whether it's the luxury urban living of The Gulch and CBD, the historic charm of East Nashville, or the friendly, residential atmosphere of Sylvan Park, these neighborhoods provide compelling alternatives for those interested in the SoBro lifestyle.
Food Scene
If we're talking about dining options near SoBro, Nashville, TN, one can't help but start with the famous Husk. This renowned restaurant is a celebration of Southern cuisine, with a menu that changes daily based on what's available from local purveyors and artisans. It's truly a food lover's haven. And let's not forget their Sunday brunch; it's like a culinary journey through the South. Can you just imagine biting into their mouthwatering pimento cheese or savoring their shrimp and grits?
Just around the corner, you'll find The Farm House, another fantastic spot to enjoy some Southern comfort food with a modern twist. This is the place to go if you're into farm-to-table dining. They serve classics like fried chicken and waffles, but they're also known for their delicious house-cured meats and home-made pickles. Plus, the cozy rustic decor makes it feel like you're dining in an old-fashioned country kitchen, right in the heart of the city!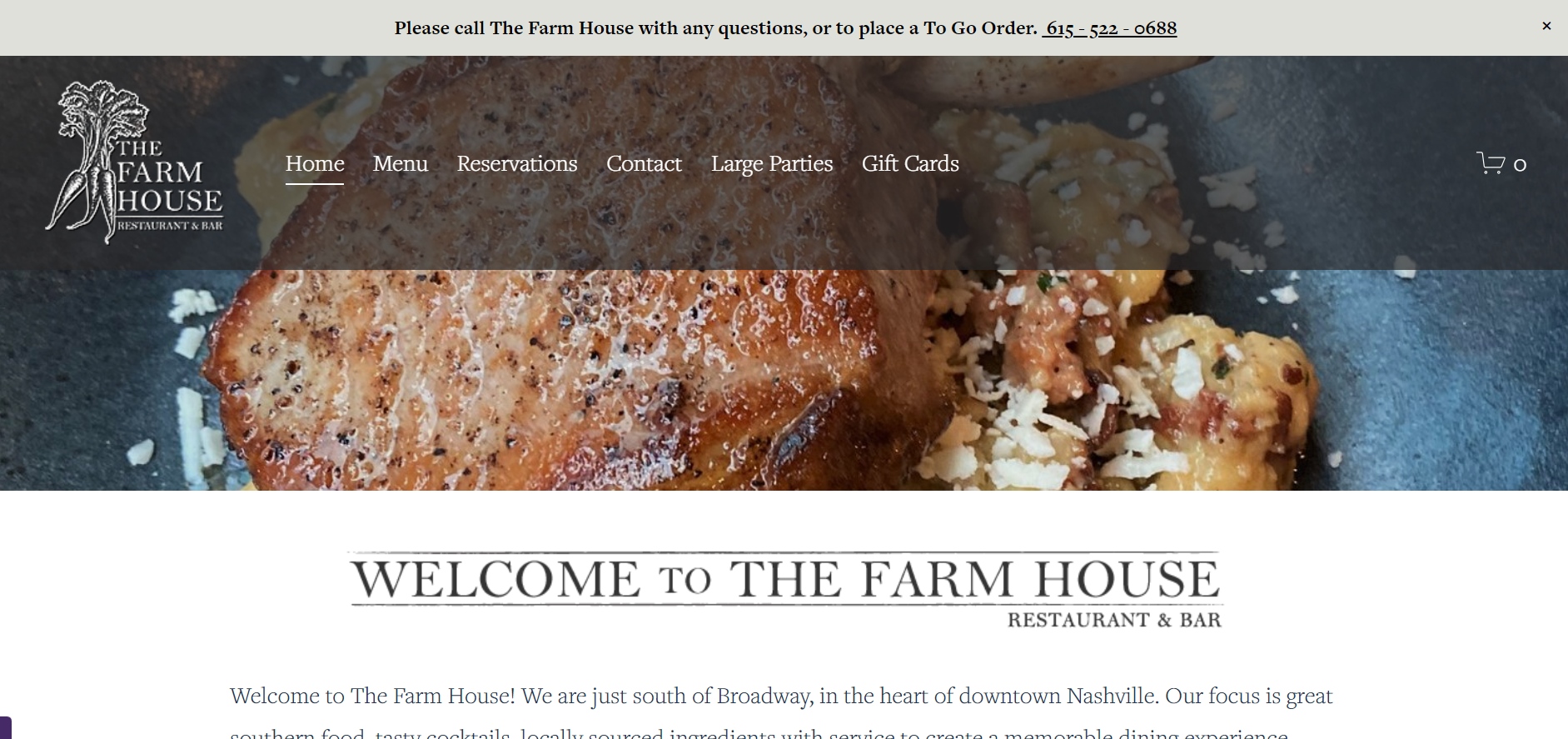 For those of you who love a good steak, there's Kayne Prime. This upscale, boutique steakhouse offers an array of prime cuts, along with inventive sides and a wine list that's sure to impress any oenophile. It's the perfect spot for a special occasion, or just a treat-yourself kind of night.
Of course, SoBro is not just about American cuisine. If you're craving a taste of Italy, there's Trattoria Il Mulino, an offshoot of the famous NYC restaurant. From handmade pastas to delicious pizzas, their dishes never disappoint. And the tiramisu? Absolutely to die for!
Looking for a more casual setting? Bajo Sexto Taco Lounge has got you covered. Located in the Country Music Hall of Fame and Museum, this spot serves up authentic Mexican cuisine with Nashville flair. Their tacos are legendary, especially when paired with one of their craft cocktails.
Oh, and let's not forget about the seafood lovers out there. Sea Salt, a farm-to-table restaurant, prides itself on serving fresh, local seafood. Their menu changes seasonally, but always includes an array of locally sourced seafood dishes. The atmosphere is both rustic and chic, making it a great spot for a casual dinner or a romantic date night.
For Asian fusion, head over to SoBro's own Virago. Known for their sushi and creative Asian-inspired dishes, it's a spot that both satisfies and surprises your palate. The vibe is modern and trendy, complete with a stellar cocktail program.
And this is just the tip of the iceberg. SoBro's dining scene is a melting pot of cuisines, flavors, and experiences, truly reflective of the city's vibrant and diverse culture.
Entertainment
When it comes to entertainment near SoBro, Nashville, there's really no shortage of options. You've got the iconic Ryman Auditorium, also known as the "Mother Church of Country Music." The acoustics here are phenomenal, and the history - it's been hosting performances since 1892! If you're a fan of country music, or really any music for that matter, catching a show here is a must-do.
Speaking of music, there's also the Ascend Amphitheater. This open-air event venue is right on the riverfront and hosts some incredible concerts. Can you imagine listening to your favorite band as the sun sets over the city? It's just an amazing experience.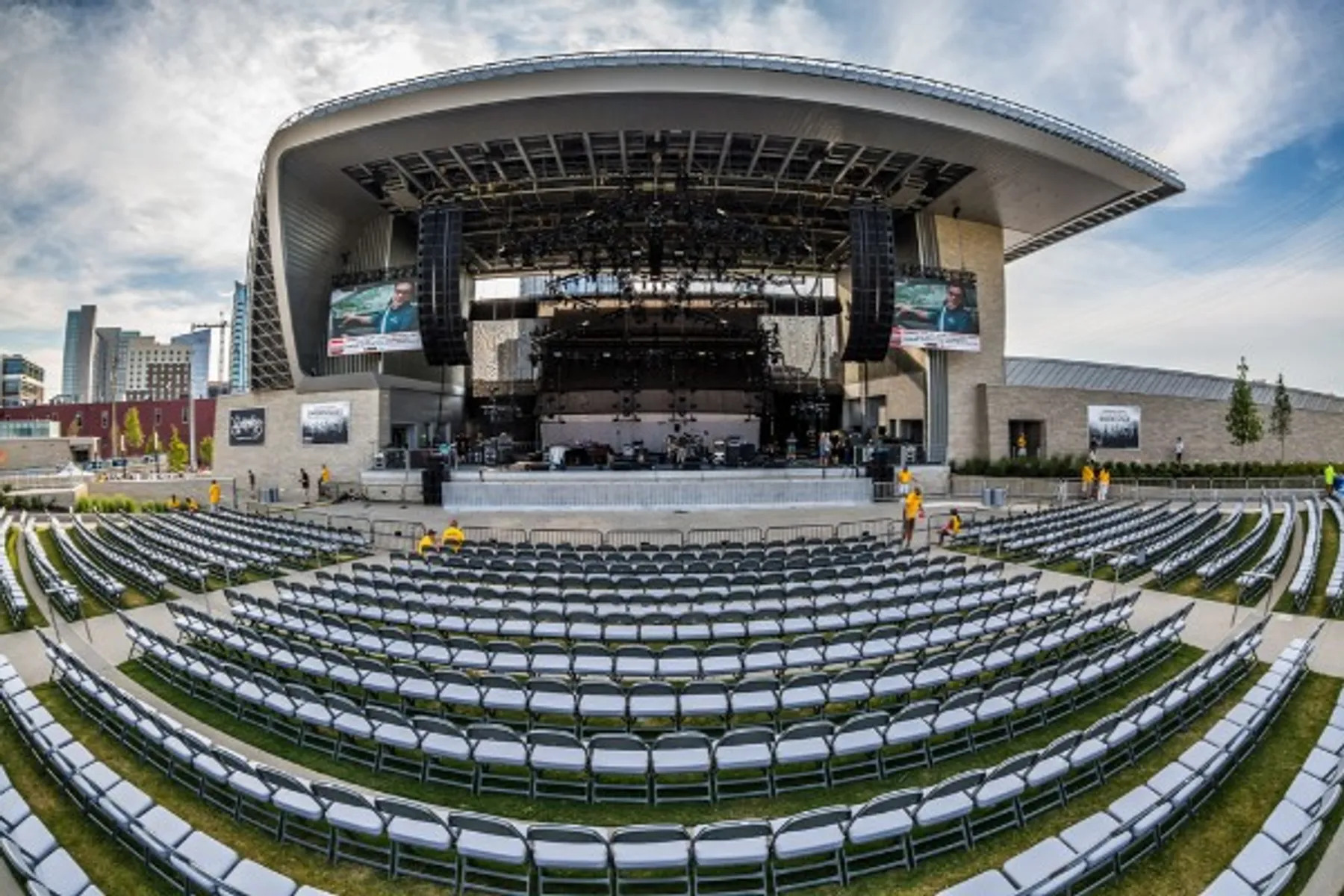 Now, for all the sports fans out there, SoBro doesn't disappoint either. Bridgestone Arena is right in the neighborhood and home to the Nashville Predators. Even if you're not a big hockey fan, the energy at these games is infectious. Plus, the arena hosts a wide variety of other events, from concerts to ice shows, and even some basketball games.
If you're more into football, the Tennessee Titans' Nissan Stadium is just a stone's throw away across the Cumberland River. There's nothing like the thrill of a live NFL game, and with the passionate Titans fans around, you're guaranteed a memorable time.
And let's not forget about First Horizon Park, home of the Nashville Sounds, our minor league baseball team. There's something incredibly nostalgic about a baseball game on a warm summer evening. You don't have to be a sports fanatic to enjoy the atmosphere - the crack of the bat, the cheer of the crowd, and, of course, the classic ballpark food!
When it comes to cultural events, the Frist Art Museum is right in SoBro. Their exhibitions range from contemporary art to historic pieces, and they host a variety of events and educational programs. It's a great spot for a day of cultural exploration.
Lastly, SoBro is host to a number of festivals throughout the year. CMA Fest, for example, brings country music's biggest stars to the area for a weekend of live music, fan interactions, and parties. The cherry on top is that the festival benefits music education programs, so you can have fun and support a good cause at the same time!
In SoBro, whether your idea of entertainment is a lively hockey game, a riveting concert, or a serene art exhibition, you'll find something to suit your tastes. It's a neighborhood where the rhythm of music, the excitement of sports, and the vibrancy of cultural events all come together in perfect harmony.
Health and Wellness
Health and wellness are an integral part of life in SoBro, Nashville. The neighborhood is chock-full of options that promote a balanced and healthy lifestyle. If you're a fitness enthusiast, for instance, you're going to love the array of gyms and fitness centers in and around SoBro.
YMCA Downtown is a fantastic spot, boasting a full suite of workout equipment, fitness classes, and even a pool. Whether you're into cardio, strength training, or group classes like yoga and Zumba, they've got something to keep you on track with your fitness goals.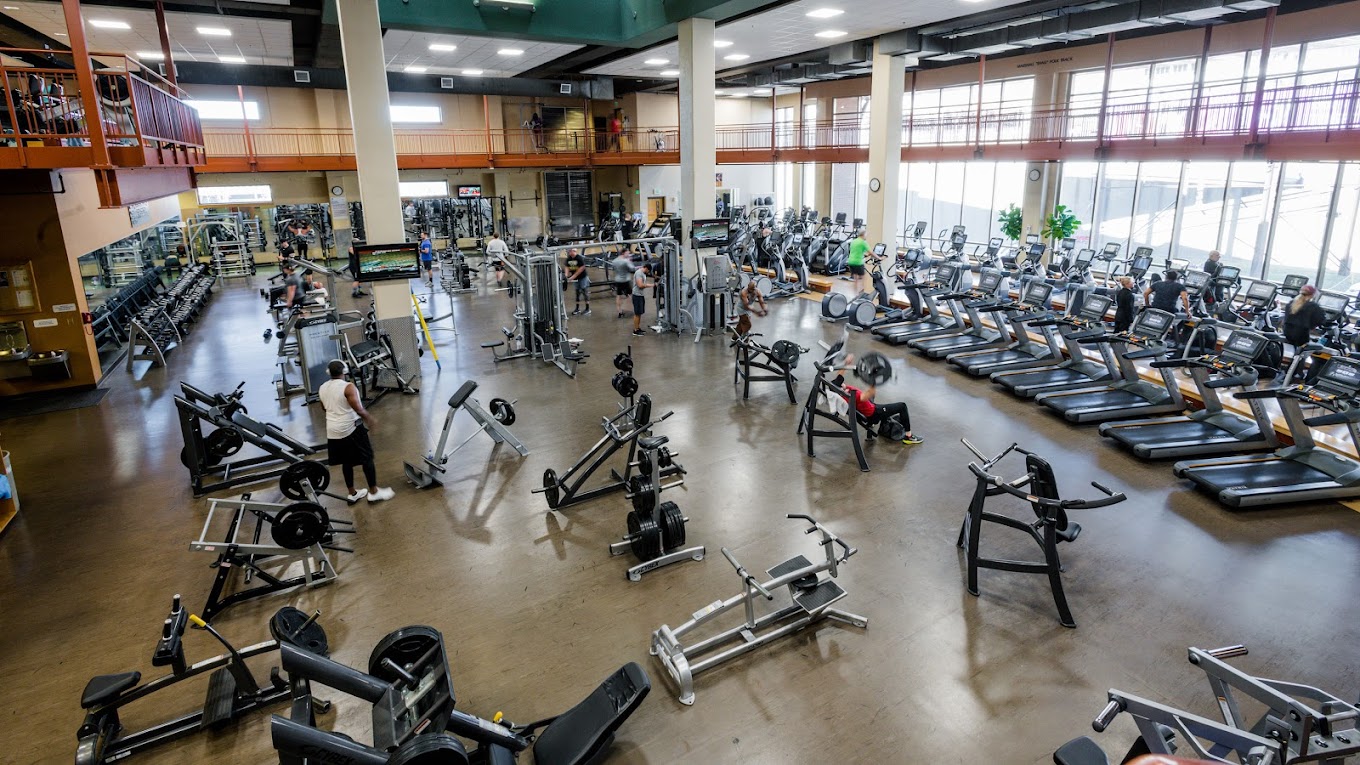 Then there's Shakti Power Yoga for those who prefer a mind-body workout. This yoga studio has a real community feel and offers classes suitable for all levels. It's the perfect place to find your zen after a busy day in the city.
For the outdoor fitness lovers, there's Riverfront Park. It has beautiful trails for running or walking, plus plenty of open space for yoga or other outdoor workouts. And the view of the Cumberland River? It's just the cherry on top!
When it comes to nutrition, SoBro doesn't disappoint either. The Turnip Truck is a local favorite, offering a wide selection of organic and locally sourced produce, health foods, and supplements. It's a one-stop-shop for all your health food needs.
In terms of healthcare, SoBro is near some of the top medical facilities in the country. Vanderbilt University Medical Center, renowned for its research and patient care, is only a few minutes away. There are also several wellness clinics and holistic health centers in the area, catering to a range of healthcare needs and preferences.
If you're into holistic wellness, Avo is a must-visit. This plant-based restaurant not only serves delicious and nutritious meals, but also promotes sustainability. Whether you're vegan or just interested in eating more healthfully, this place has got you covered.
SoBro is also home to Float Nashville, a sensory deprivation float center that offers a unique form of relaxation therapy. Floating in a sensory deprivation tank can help reduce stress, promote deep relaxation, and improve sleep quality. It's a must-try for anyone seeking a new wellness experience.
Whether you're a fitness junkie, a health food devotee, or someone just looking to stay active and well, SoBro has a variety of options to help you lead a healthy, balanced lifestyle. It's a neighborhood where wellness is woven into the fabric of daily life.
Outdoor Lifestyle
One of the wonderful things about SoBro, Nashville is how seamlessly it combines the hustle and bustle of city life with beautiful outdoor spaces. It's fantastic for folks who love to embrace nature and outdoor activities without straying too far from the urban vibe.
First up, we have to talk about Riverfront Park. This park is an absolute gem, offering gorgeous views of the Cumberland River and downtown Nashville. It's the perfect spot for a leisurely walk, a morning run, or even just lounging on the grass with a good book. The park also hosts a range of events throughout the year, from outdoor concerts to food festivals, making it a hub of activity in the neighborhood.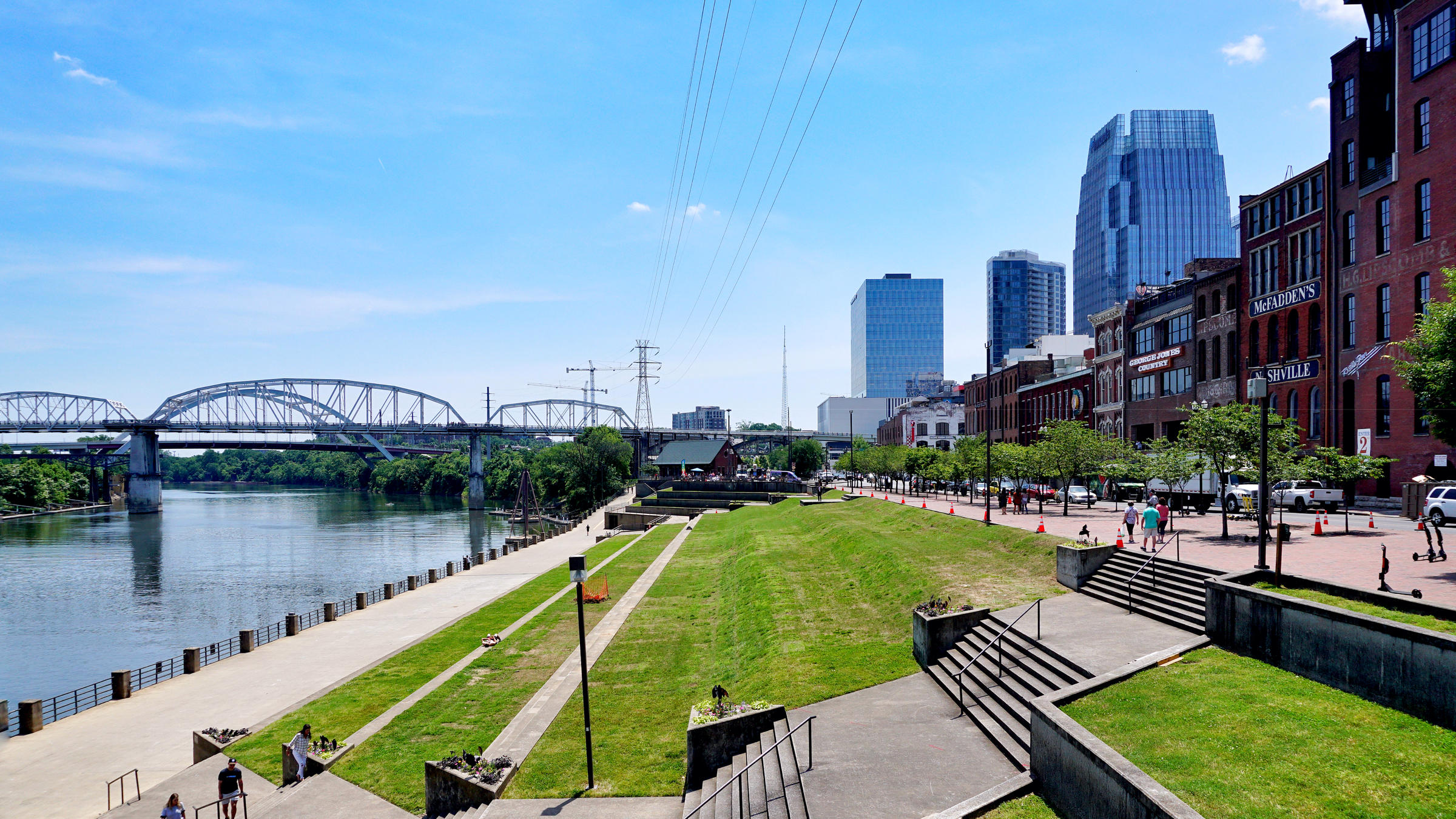 Right next to Riverfront Park is Ascend Amphitheater, an open-air venue where you can catch a concert under the stars with the city skyline as your backdrop. What a dreamy experience!
If you're a fan of long walks or bike rides, the Cumberland River Greenway is a must-visit. This multi-use trail meanders along the river, offering beautiful views and plenty of opportunities for birdwatching. It's also a great way to explore the city and discover some of its hidden gems.
Bicentennial Capitol Mall State Park, though a little north of SoBro, is well worth the short trip. This urban state park boasts stunning views of the Tennessee State Capitol building and has a range of outdoor activities available, including walking trails, picnic areas, and a splash pad that's a hit with kids in the summer months.
A short drive from SoBro, you'll find Shelby Bottoms Nature Center and Greenway, another excellent option for nature lovers. It has over 5 miles of paved trails and an additional 5 miles of primitive trails, perfect for hiking, biking, or just enjoying the natural beauty of the area. There's also a nature center that hosts educational programs and exhibits.
For the water-sports enthusiasts, there's Cumberland Kayak Urban Adventure Company, where you can rent a kayak and paddle down the Cumberland River. It's an excellent way to see the city from a new perspective and get a little exercise at the same time.
And let's not forget the Nashville Farmer's Market, where you can enjoy the outdoors while shopping for fresh, locally sourced produce, artisanal foods, and handcrafted items. It's a vibrant spot that's always buzzing with activity.
SoBro, Nashville offers a fantastic mix of parks, trails, and outdoor spaces that cater to a variety of lifestyles and interests. It's truly a neighborhood where you can immerse yourself in the outdoors, all while enjoying the convenience and excitement of city living.
Education
When it comes to education, residents of SoBro, Nashville have access to a variety of both public and private schools, making it an appealing neighborhood for families with children.
On the public side, SoBro is part of the Metropolitan Nashville Public Schools (MNPS) district, one of the largest school districts in Tennessee. There are several MNPS schools close to SoBro, including Buena Vista Elementary, Jones Paideia Magnet School, and John Early Museum Magnet Middle School. The district is known for its focus on diverse learning experiences and strong community involvement.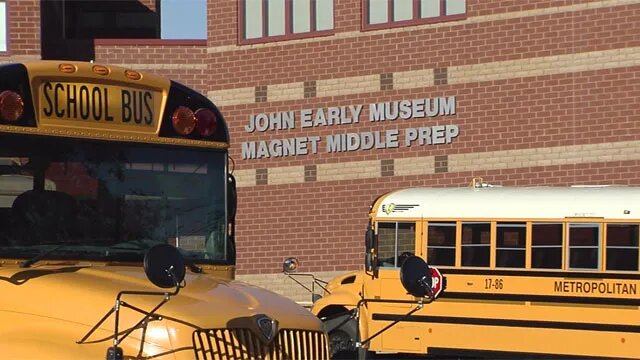 MNPS also offers a number of magnet schools, which can be great options for families seeking a specialized curriculum. For example, the Martin Luther King Jr. Magnet School is a highly regarded school that offers a rigorous curriculum emphasizing science, technology, engineering, and math (STEM), as well as the humanities.
The district is also home to the prestigious Hume-Fogg Academic Magnet High School, which is recognized as one of the top public high schools in the country. It offers an advanced academic program and boasts strong arts and athletics programs, making it an excellent option for high-achieving students.
In terms of private education, there are a number of highly respected private schools within a short drive of SoBro. University School of Nashville is an independent, college-preparatory school that serves students from kindergarten through high school. It has a strong reputation for academic excellence and places a heavy emphasis on arts and athletics.
Another excellent private school option is Montgomery Bell Academy, a boys-only school known for its rigorous academics and strong athletics programs. Harpeth Hall, an all-girls school, is also nearby and offers a challenging curriculum in a supportive, student-centered environment.
For families seeking a faith-based education, there are several Catholic schools in the area, including Saint Bernard Academy and Father Ryan High School. Both schools have strong academic programs and emphasize community service and spiritual growth.
Whether you're looking for public or private education, SoBro offers a variety of quality options for families, ensuring that students have access to the resources and opportunities they need to thrive. It's a neighborhood that truly values education and offers an environment conducive to learning and growth.
Shopping and Retail
Shopping enthusiasts living in SoBro, Nashville, TN are in for a treat! The neighborhood and its surroundings are home to a wealth of retail options that cater to a variety of tastes and budgets.
Just a few minutes' walk from SoBro, you'll find the heart of downtown Nashville, which hosts a wide array of retail offerings. From trendy boutiques to well-known department stores, you'll find it all. The area around Broadway is particularly known for its souvenir and western wear shops, where you can snag a pair of cowboy boots or a cowboy hat to really fit into the local scene.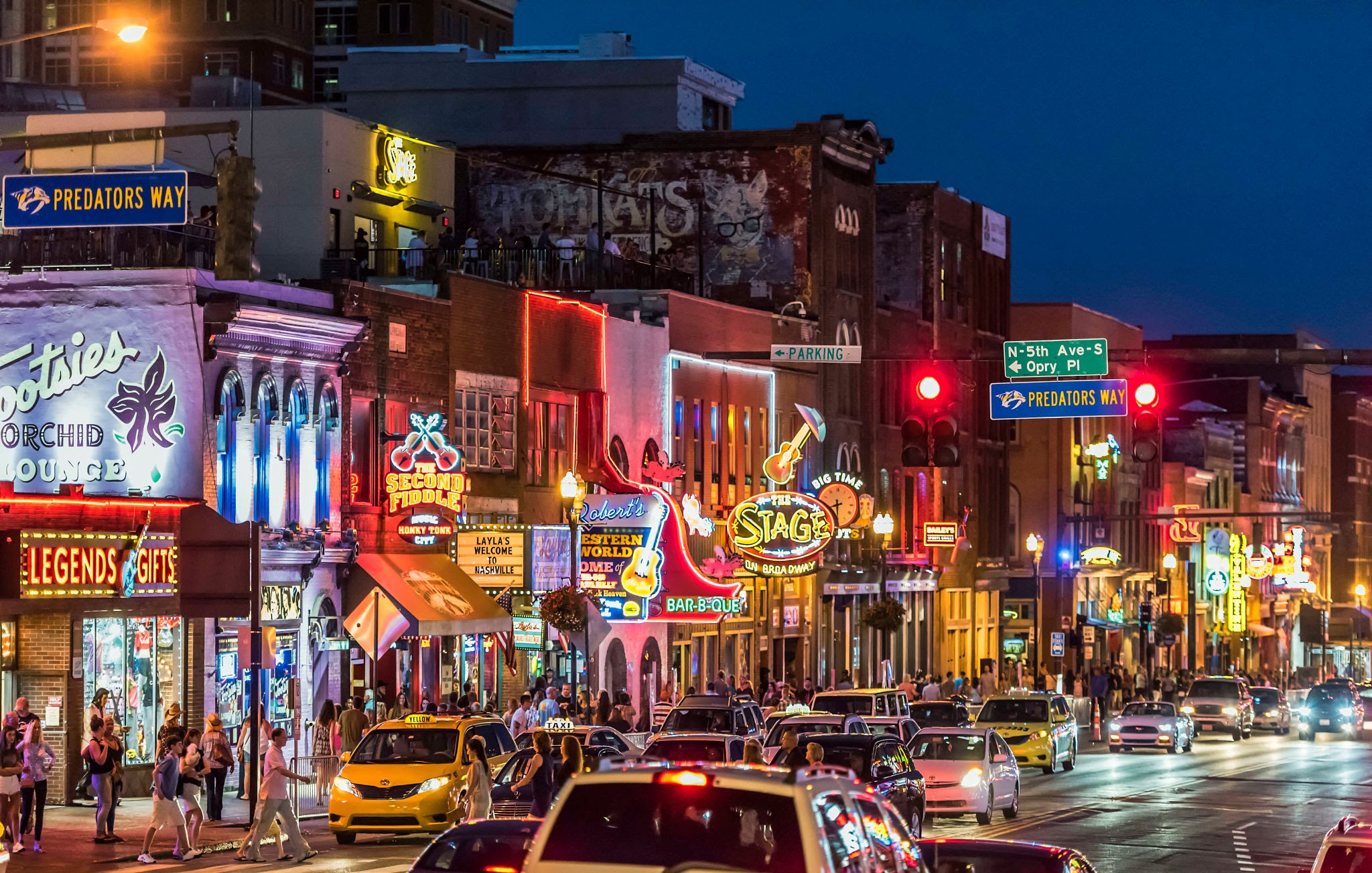 The Gulch, located adjacent to SoBro, is another shopping hotspot. This upscale, mixed-use neighborhood is known for its chic boutiques and designer stores. You'll find shops like Two Old Hippies, which offers an eclectic mix of clothing, accessories, and guitars, and Lucchese, where you can get custom cowboy boots that are works of art.
Over in the nearby 12 South neighborhood, there are even more unique retail options. This area is known for its independent boutiques that offer everything from stylish clothing to home goods. Be sure to stop by White's Mercantile, a modern general store with a wide array of items, and Reese Witherspoon's Southern-inspired brand, Draper James.
For those who prefer shopping malls, the Mall at Green Hills is just a short drive from SoBro. This mall has a mix of high-end retailers like Louis Vuitton and Tiffany & Co., as well as more budget-friendly stores like H&M. Plus, there's a great selection of restaurants for when you need a shopping break.
Of course, one can't talk about shopping in Nashville without mentioning the iconic Opry Mills. While it's a bit further from SoBro, this outlet mall is worth the trip, offering savings on brands like Nike, Gap, and Saks Fifth Avenue OFF 5TH.
And let's not forget the Nashville Farmer's Market, where you can shop for fresh, local produce, artisanal goods, and unique crafts. It's the perfect place to find a one-of-a-kind gift or treat yourself to something special.
From high-end boutiques to unique local shops and large shopping malls, the shopping scene near SoBro, Nashville has something to offer for everyone. It's truly a shopper's paradise, right in the heart of Music City.
Business and Economy
SoBro, Nashville is a bustling neighborhood that's home to a number of industries and businesses, each playing a crucial role in supporting the local economy.
Music, without a doubt, is one of the biggest industries in this part of Nashville. Known as Music City, Nashville is home to many music labels, recording studios, and entertainment companies. Notably, SoBro houses the Country Music Hall of Fame and Museum, the Music City Center, and the Nashville Symphony, amongst other renowned music-related establishments. Music tourism also contributes significantly to the local economy, with visitors flocking to the area for concerts, music festivals, and tours of historic music venues.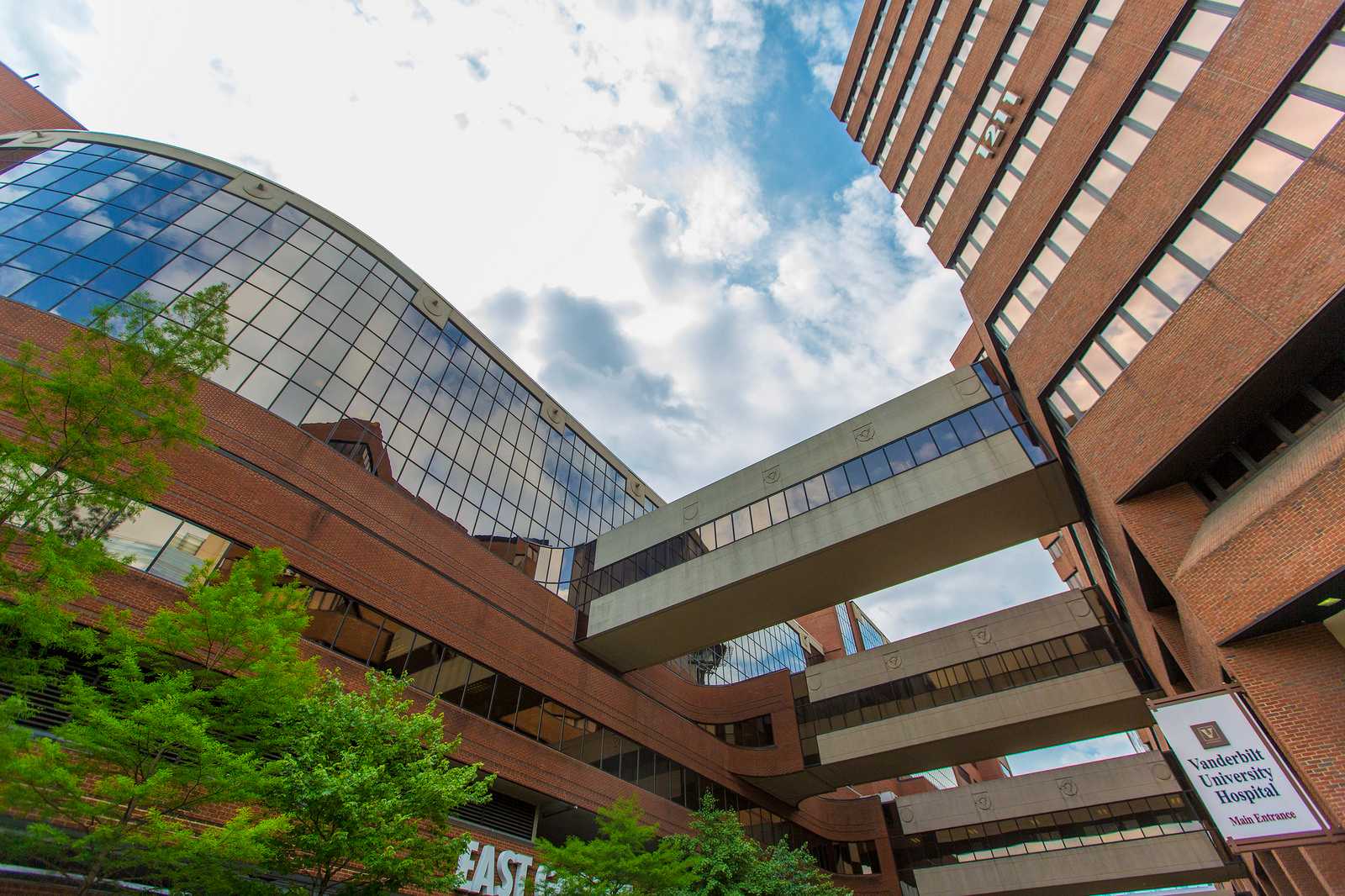 Healthcare is another major industry in Nashville, and its influence is felt in SoBro as well. The city is home to many healthcare companies, including Hospital Corporation of America (HCA), one of the nation's largest hospital companies. Vanderbilt University Medical Center, one of the top hospitals in the country, is just a short distance from SoBro. These healthcare institutions not only provide quality healthcare services but also employ a significant number of residents, contributing to the local economy.
The hospitality industry is also a significant part of SoBro's economic landscape, with numerous hotels, restaurants, and bars in the area catering to both locals and tourists. From boutique hotels like the SoBro Guest House to upscale restaurants and vibrant bars, the hospitality industry plays a key role in the local economy.
Education, too, is a significant sector in the local economy. With Vanderbilt University and Belmont University nearby, and a number of other educational institutions within the greater Nashville area, education and research are significant contributors to the city's economy.
Lastly, Nashville has also been growing as a tech hub, with a number of tech startups and established tech companies setting up shop in the city. This has brought a new wave of economic growth and job opportunities to the area.
All in all, SoBro, Nashville, is supported by a diverse mix of industries — from music and healthcare to hospitality, education, and technology. This mix has helped create a robust and resilient local economy, providing a wealth of job opportunities and supporting a high quality of life for residents.
Hotels and Lodging
When it comes to accommodation options in SoBro, Nashville, the range is as diverse as the music that fills the city's streets. Whether you're seeking a swanky hotel, a comfortable bed and breakfast, or a unique boutique experience, SoBro's got it all.
In terms of upscale hotels, the Omni Nashville Hotel is a standout. Located in the heart of SoBro, it offers luxury accommodation with stunning views of the Nashville skyline. The hotel's amenities, which include a rooftop pool, a full-service spa, and several on-site dining options, ensure guests enjoy a comfortable and relaxing stay.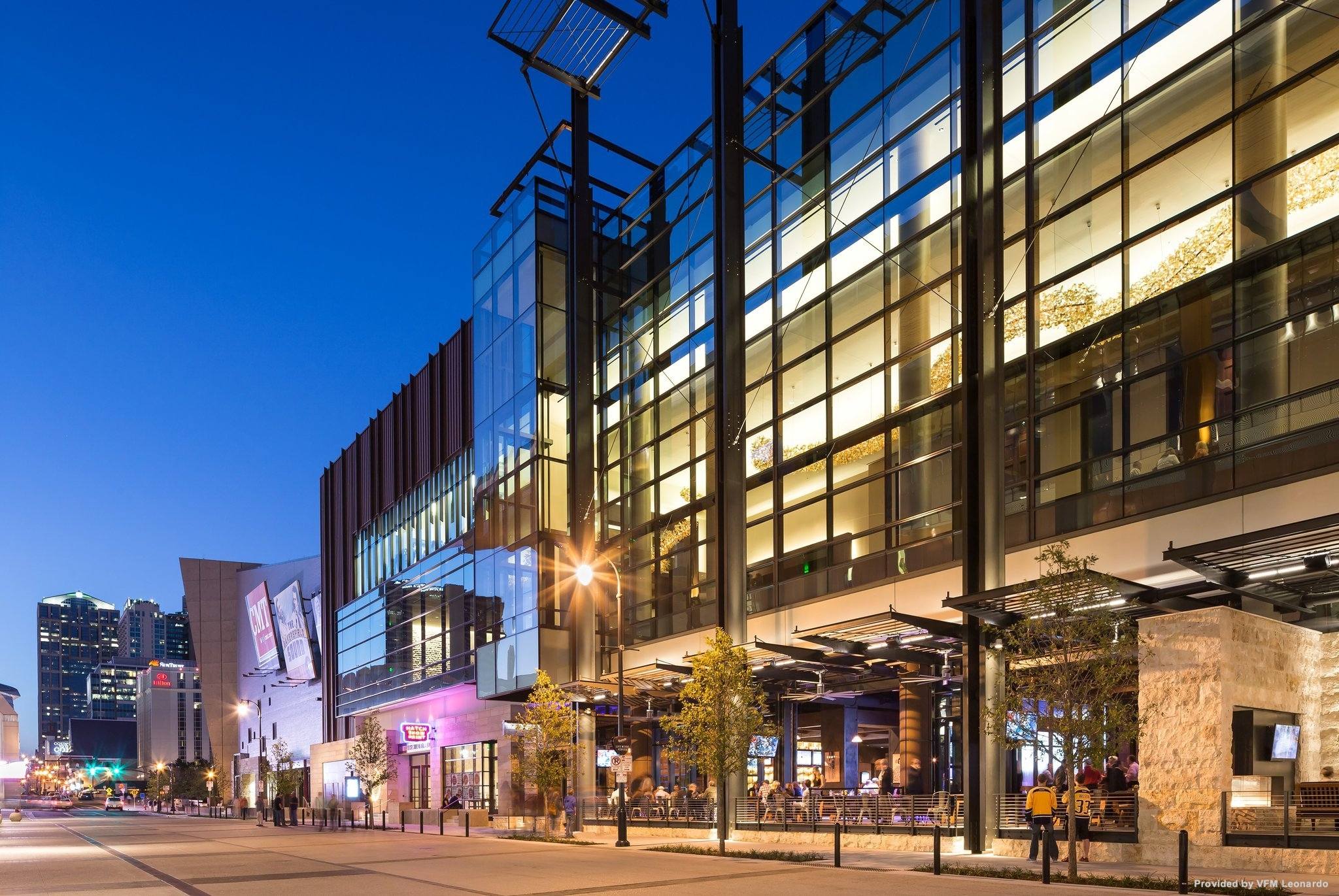 If boutique hotels are more your style, then the 21c Museum Hotel should be on your radar. This unique hotel doubles as a contemporary art museum, providing guests with a truly unique lodging experience. The hotel's rooms blend comfort with modern art and design, and the on-site restaurant, Gray & Dudley, is known for its delicious, locally sourced fare.
For those seeking a more homey feel, there are also several bed and breakfast options nearby. The Big Bungalow Bed & Breakfast, although a little outside of SoBro, is a charming choice that's known for its cozy rooms and warm hospitality. The innkeeper, Ellen, also offers massage services and yoga classes, adding to the overall welcoming and relaxing atmosphere.
The Hermitage Hotel, although not a bed and breakfast, deserves mention for its historic charm. Listed as a National Historic Landmark, this hotel has been providing luxury accommodations since 1910. The rooms boast a classic elegance, and the hotel's Capitol Grille is one of the finest dining establishments in the city.
Lastly, for those who like the familiar comforts of chain hotels, SoBro has several options such as the Hilton Garden Inn Nashville Downtown, Hampton Inn & Suites Nashville-Downtown, and the Hyatt Place Nashville Downtown. These hotels offer reliable comfort with the added advantage of prime downtown locations.
Each of these hotels and bed & breakfasts offer their own unique charms and comforts, making for a vibrant array of lodging options. Visitors to SoBro, Nashville, can rest easy knowing they'll find a place to stay that fits their needs and provides a warm, Tennessee welcome.
Travel and Transportation
When it comes to transportation, residents and visitors to SoBro, Nashville are quite fortunate. The area is conveniently located and well-connected, offering easy access to both the airport and a variety of public transportation options.
The Nashville International Airport (BNA) is the closest airport to SoBro, located approximately 9 miles east of the neighborhood. Depending on traffic, the drive typically takes around 15 to 20 minutes. The airport serves numerous domestic and international airlines, making SoBro a convenient base for frequent flyers. Additionally, ride-share services like Uber and Lyft, as well as traditional taxis, are readily available for airport transportation.
As for public transportation, SoBro is served by the Metropolitan Transit Authority (MTA), which offers bus service throughout Nashville. Several bus routes run through or near SoBro, making it easy to get around the city without a car. The central bus station, Music City Central, is located in nearby downtown Nashville, making it a convenient hub for public transportation.
One of the highlights of Nashville's public transportation system is the Music City Star, a commuter rail service that connects downtown Nashville with several outlying communities. While the closest station to SoBro is a short drive away, it's a fantastic option for commuters or those looking to explore the greater Nashville area.
For those who prefer to get around on two wheels, Nashville's B-cycle program is worth checking out. This bike-sharing program has several stations in and around SoBro, making it a convenient and environmentally friendly way to explore the neighborhood and beyond.
Additionally, downtown Nashville, which is within walking distance from SoBro, is quite pedestrian-friendly. Many residents and visitors choose to walk or bike, particularly when the weather is nice.
In sum, whether you're flying in from out of town, commuting for work, or just exploring the city, SoBro's location and the availability of various transportation options make it a convenient home base.