Skyridge, Nashville TN New Community Homes for Sale
Skyridge, Nashville TN Property Listings
October 2, 2023
Rather speak with a local Skyridge, Nashville real estate agent on the phone instead? Give us a call at
(615) 257-8317
for a free consultation. We look forward to helping you find the perfect home!
Skyridge Homes
Skyridge, Nashville, TN, features a stunning array of architectural diversity in its home selection, serving as a testament to the evolution of American residential construction throughout the decades. Traditional styles blend harmoniously with more contemporary structures, creating a uniquely eclectic landscape.
Predominant styles seen in Skyridge range from Craftsman bungalows to mid-century modern ranches, and even some newly constructed contemporary homes. This variety of housing options creates an aesthetic palette that is both varied and charming. The Craftsman bungalows, known for their wide porches, low-pitched roofs, and handmade quality, evoke a nostalgia for the early 20th century. The mid-century modern ranches, on the other hand, with their open floor plans and large windows, emphasize the post-war movement towards simplicity and connection with nature.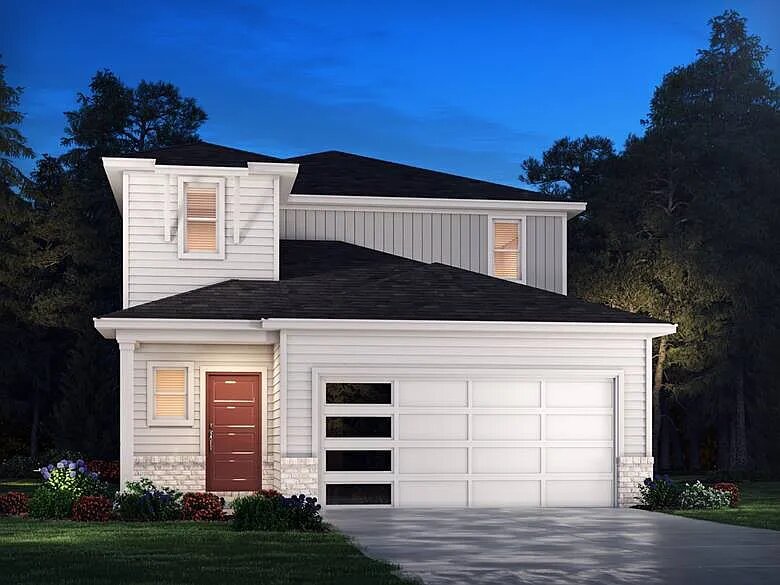 The new construction homes present in Skyridge also contribute significantly to the community's architectural tapestry. These homes, built in the 21st century, boast energy-efficient design and smart home features. They often display open-concept layouts, high ceilings, and expansive windows to maximize natural light. These contemporary styles reflect the community's embrace of sustainability and modern convenience, without sacrificing the charming aesthetic that defines the neighborhood.
Surrounding these homes, Skyridge offers an inviting community atmosphere. Its extensive network of sidewalks and bike lanes encourages active lifestyles and supports safe, enjoyable travel throughout the neighborhood. Tree-lined streets and well-kept public spaces, such as parks and community gardens, emphasize a collective commitment to environmental stewardship. Additionally, the neighborhood is dotted with local businesses that cater to residents' needs, from quaint coffee shops and boutiques to larger grocery stores and amenities, further enhancing the sense of community.
The schools serving the Skyridge community are another point of pride. The local school district is known for its high academic standards and range of extracurricular offerings. These institutions are deeply rooted in the community, and it's not uncommon to see local sports games or school events drawing crowds of supportive neighbors.
In terms of access, Skyridge benefits from its proximity to downtown Nashville, allowing residents to enjoy the vibrancy of the city while residing in a more peaceful and residential atmosphere. The community is well-served by local transportation links, making it both a convenient and desirable location. In short, the homes and surrounding community in Skyridge, Nashville, TN, offer a balanced blend of architectural charm, natural beauty, convenience, and a warm sense of community.
Similar Communities
In and around Nashville, there are several neighborhoods similar to Skyridge in terms of price point, construction style, and overall lifestyle. Communities like Eastwood, Sylvan Park, and Green Hills come to mind, each offering their own distinct characteristics while matching the affluence and charm of Skyridge.
Eastwood, located in East Nashville, has a similar array of homes ranging from historic bungalows to new contemporary builds, reflecting the neighborhood's rich history and its embrace of modern trends. Eastwood is highly walkable with local restaurants, boutiques, and entertainment venues just a stroll away, offering a lifestyle that is both convenient and engaging. It is also similar to Skyridge in terms of price point, with housing options accommodating a variety of budgets.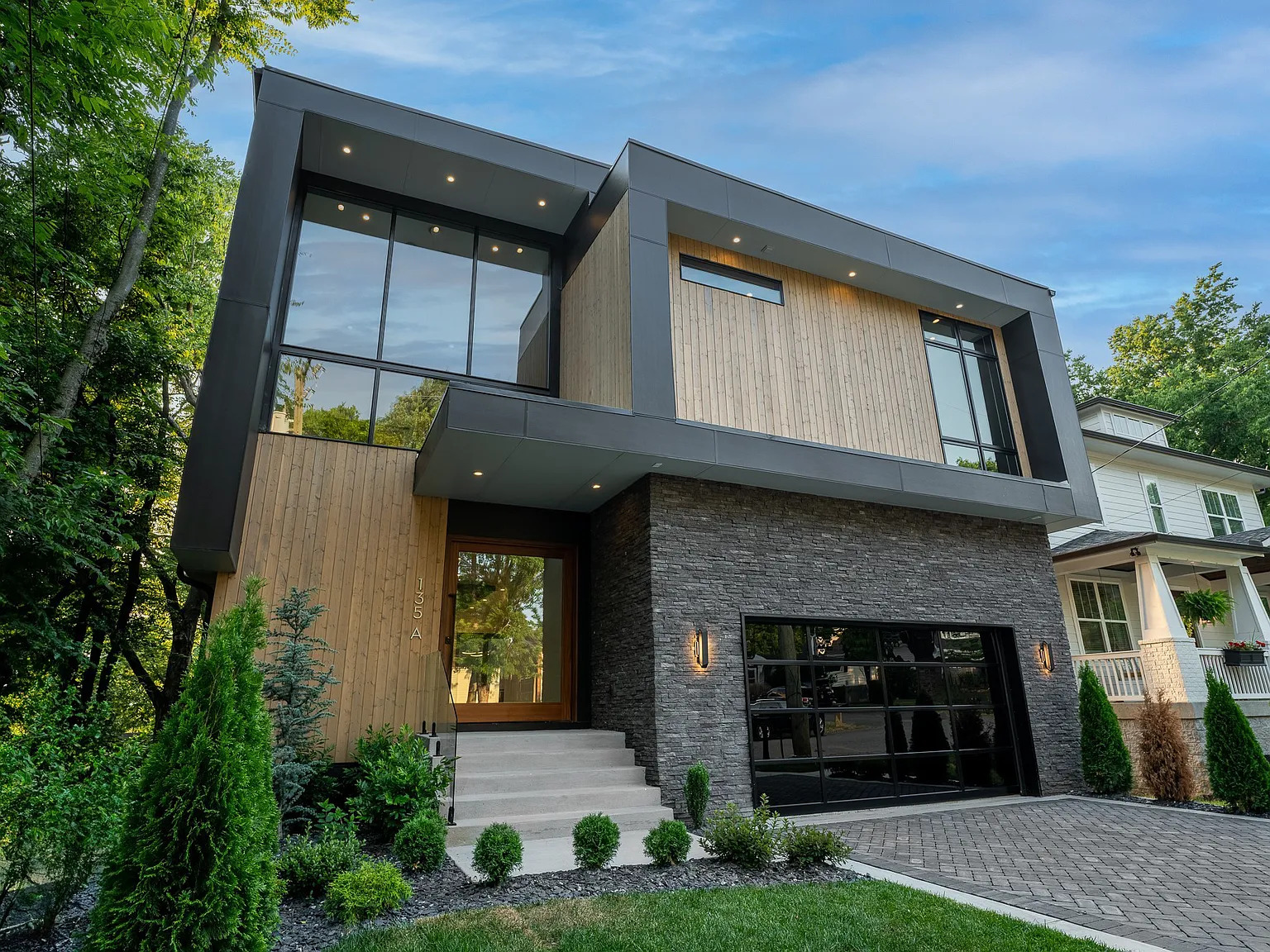 Over in West Nashville, Sylvan Park exhibits a quaint, small-town feel despite its proximity to downtown. Here, you can find a mix of older Victorian-style homes, Craftsman bungalows, and some newer builds. The neighborhood is well-known for its lush green spaces, making it a popular choice for outdoor enthusiasts. Similar to Skyridge, Sylvan Park promotes an active, community-oriented lifestyle and has comparable housing costs.
Green Hills, meanwhile, is a more upscale neighborhood known for its beautiful and often large homes, many of which are new constructions or renovated older houses. The area has a strong sense of community, bolstered by an array of local businesses, high-end shopping, and dining options. Although the average price point in Green Hills can be higher than in Skyridge, there's a range of options that also cater to mid-range budgets.
Hillsboro Village, located near Vanderbilt and Belmont University, is a vibrant neighborhood offering a blend of historic and contemporary homes. The neighborhood has a lively, youthful energy thanks to the university crowd, with a walkable district of coffee shops, boutiques, and music venues. Hillsboro Village mirrors Skyridge in offering a rich community life and similarly priced homes.
Belle Meade, although more affluent overall, offers pockets of homes similar in price point to those in Skyridge. Known for its stately homes, Belle Meade also features areas with smaller, more modest houses, often of the mid-century modern or Craftsman style. With its tree-lined streets, exclusive golf courses, and close-knit community, Belle Meade presents an upscale lifestyle with a down-to-earth spirit.
In conclusion, whether it's the artsy vibe of Eastwood, the serene parks of Sylvan Park, the luxurious feel of Green Hills, the youthful energy of Hillsboro Village, or the upscale tranquility of Belle Meade, there are several neighborhoods near Skyridge, Nashville, TN, that offer similar price points, construction styles, and lifestyle options. Each of these communities offers its own unique charm and amenities, providing plentiful options for prospective homeowners seeking the distinct appeal of Nashville living.
Food Scene
In Skyridge and the surrounding neighborhoods of Nashville, residents are spoiled for choice when it comes to dining options. The area boasts a delightful mix of classic Southern fare, eclectic international cuisine, and innovative fusion restaurants that make dining out a culinary adventure.
One local favorite is Monell's, a charming eatery serving traditional Southern comfort food. At Monell's, everyone feels like family as they pass around heaping plates of fried chicken, cornbread, and collard greens at communal tables. The brunch, in particular, is not to be missed, with its array of biscuits, gravy, and country ham.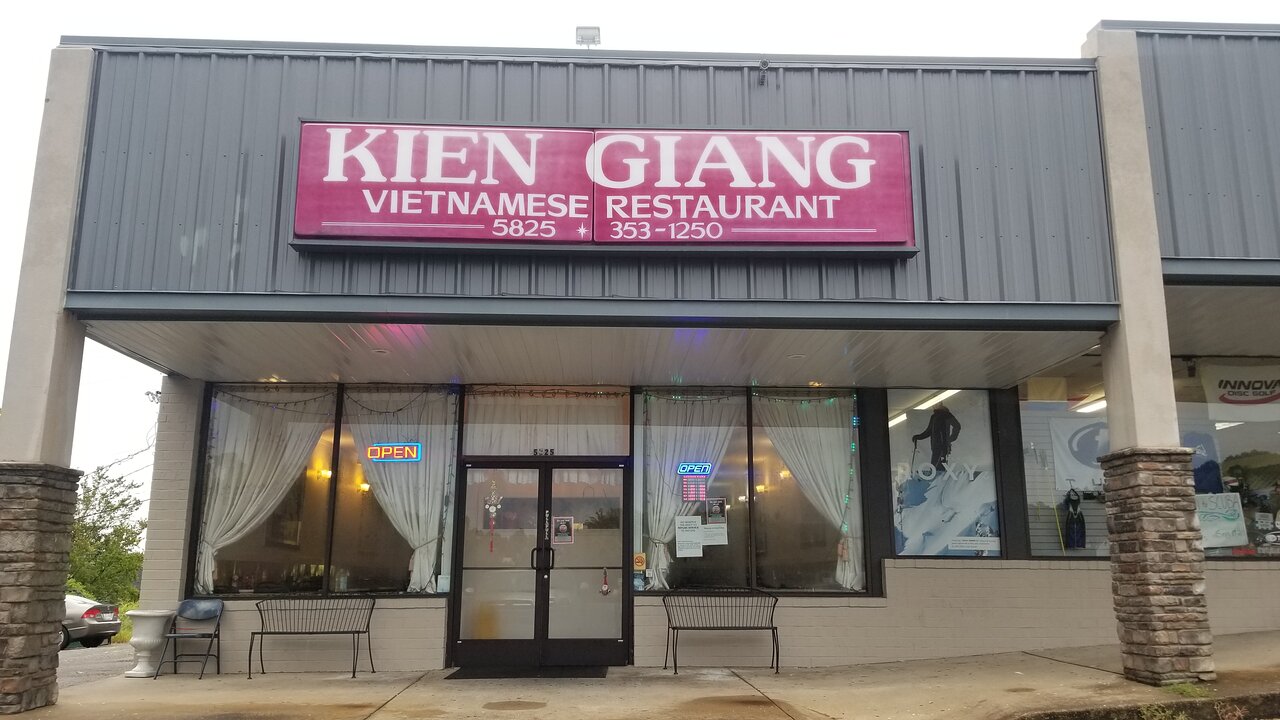 For those seeking something a bit more exotic, the Kien Giang Restaurant provides a taste of Vietnam right in the heart of Nashville. Known for its pho, a traditional Vietnamese noodle soup, and other authentic dishes like Bánh mì and Bún chả, Kien Giang is a must-visit for lovers of Asian cuisine.
BBQ fans, on the other hand, will want to head over to Edley's Bar-B-Que, where the scent of slow-cooked meat fills the air. With a menu filled with smoked meats, hearty sandwiches, and sides like mac 'n cheese and baked beans, Edley's is a haven for those seeking the true Nashville BBQ experience.
For a special occasion, Margot Café & Bar offers an elevated dining experience. The menu changes daily and features a French and Italian inspired selection of dishes made with locally sourced ingredients. Whether you're there for brunch or dinner, the elegant atmosphere and delicious food at Margot Café & Bar make every meal feel like a celebration.
Vegetarians and health-conscious eaters will find plenty of options at The Wild Cow, a locally-owned, vegetarian, and vegan restaurant. The eatery offers a variety of salads, sandwiches, bowls, and more, all prepared with fresh, locally-sourced ingredients. Their vegan nachos are a crowd favorite, proving that plant-based dishes can be just as hearty and satisfying.
For those seeking a taste of the sea, Eastland Café serves up dishes featuring fresh seafood with a Southern twist. From their bourbon-cured salmon to their scallop risotto, seafood lovers are sure to find something to enjoy.
In addition, a thriving food truck scene provides a quick and diverse array of grab-and-go options. You never know what delights you might stumble upon while exploring the streets of Skyridge and nearby neighborhoods. Whether you're in the mood for tacos, crepes, or gourmet grilled cheese, there's likely a food truck nearby ready to serve up something delicious.
These dining options, and many more, make the area near Skyridge a food lover's paradise. Regardless of your culinary preferences, there's always something new and delicious to try in this vibrant Nashville neighborhood.
Entertainment
When it comes to entertainment and sporting events, Skyridge and the nearby areas of Nashville offer a diverse array of options that cater to a wide variety of interests. Given Nashville's reputation as the "Music City," live music, of course, plays a central role in the local entertainment scene.
The iconic Grand Ole Opry, just a short drive from Skyridge, is a must-visit for anyone with a love for country music. Known as the home of American country music, this famed venue hosts concerts featuring both legendary artists and emerging talents. Similarly, the Ryman Auditorium downtown, often referred to as the "Mother Church of Country Music," offers a unique and intimate concert experience.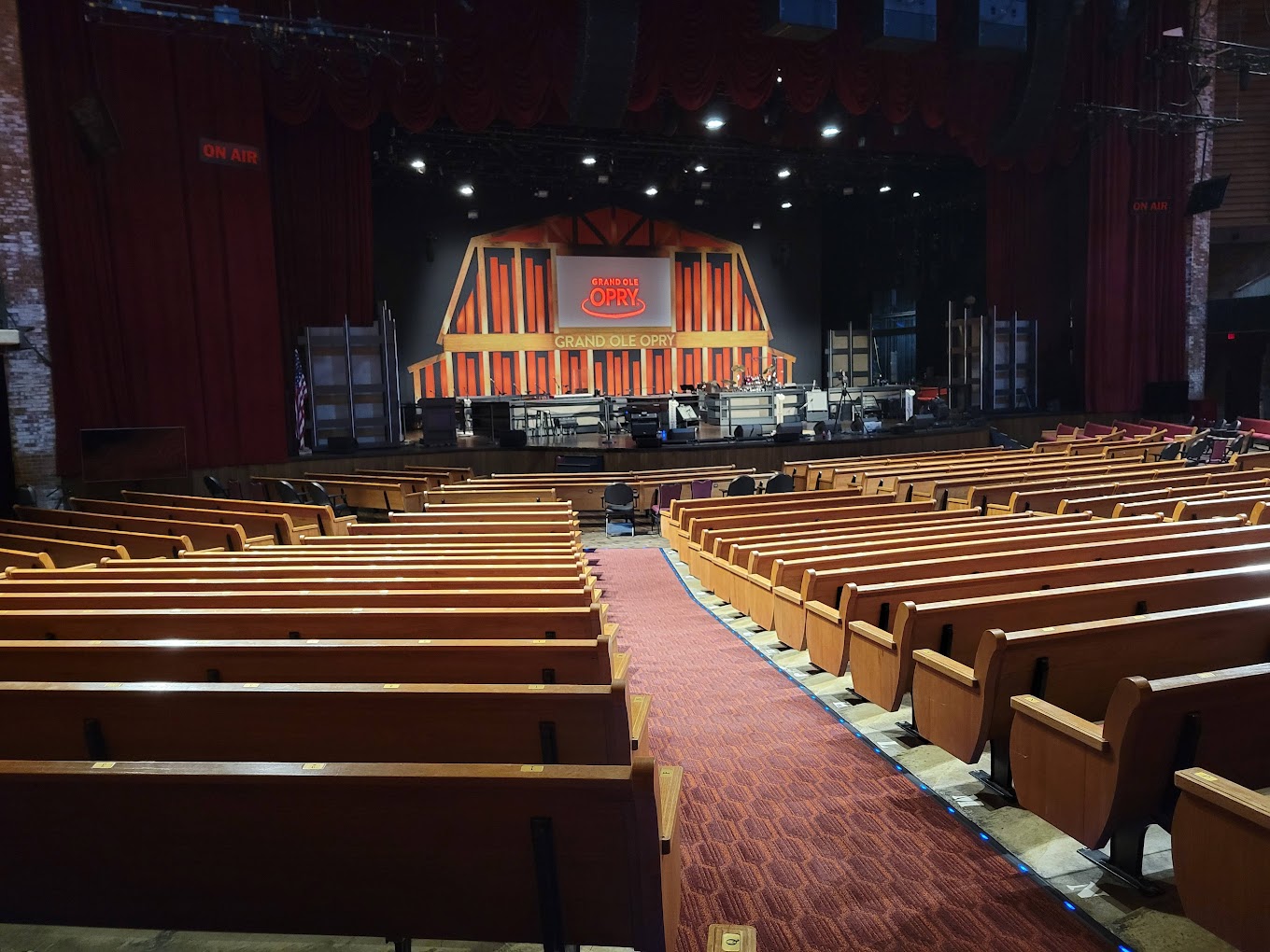 For a more eclectic mix of music, venues like Exit/In and The Bluebird Cafe showcase a variety of genres from rock to pop and indie. The Bluebird Cafe, in particular, is renowned for its "in the round" performances, where songwriters perform their own songs and share the stories behind them.
Beyond music, the Nashville area is home to a thriving arts scene with a variety of museums and galleries. The Frist Art Museum is known for its diverse exhibitions and engaging public programs. The Parthenon, a full-scale replica of the original Parthenon in Athens, is not just a marvel to look at from the outside but also houses an art museum within its walls.
When it comes to sports, Nashville doesn't disappoint. Football fans can catch the Tennessee Titans at the Nissan Stadium for an NFL game, while hockey enthusiasts can cheer on the Nashville Predators at Bridgestone Arena. For soccer lovers, the Nashville SC plays exciting matches at the new Nashville Fairgrounds Stadium. Minor league baseball games featuring the Nashville Sounds at First Horizon Park also offer family-friendly fun.
And for those who enjoy outdoor recreational activities, the area's numerous parks and green spaces offer opportunities for hiking, biking, and kayaking. The nearby Percy Priest Lake is a popular spot for boating, fishing, and picnicking. The Shelby Bottoms Greenway and Nature Park also offer scenic trails for walking and biking.
All in all, the area around Skyridge, Nashville, TN offers a wealth of entertainment and sporting events to keep residents and visitors engaged and entertained year-round. The thriving music scene, rich cultural attractions, and exciting sporting events truly make this area a vibrant place to live and visit.
Health and Wellness
In and around the Skyridge neighborhood of Nashville, TN, a variety of health and wellness options are available to those seeking to lead a balanced lifestyle. From fitness centers to outdoor activities, farmer's markets, and wellness-focused eateries, the area offers numerous opportunities for residents to take care of their physical and mental health.
For those interested in more specialized workouts, there are yoga studios like Hot Yoga Plus, spin studios like CycleBar, and CrossFit gyms like CrossFit East Nashville. Whether you prefer a tranquil yoga session, a high-energy spin class, or an intense CrossFit workout, there's a fitness option for you.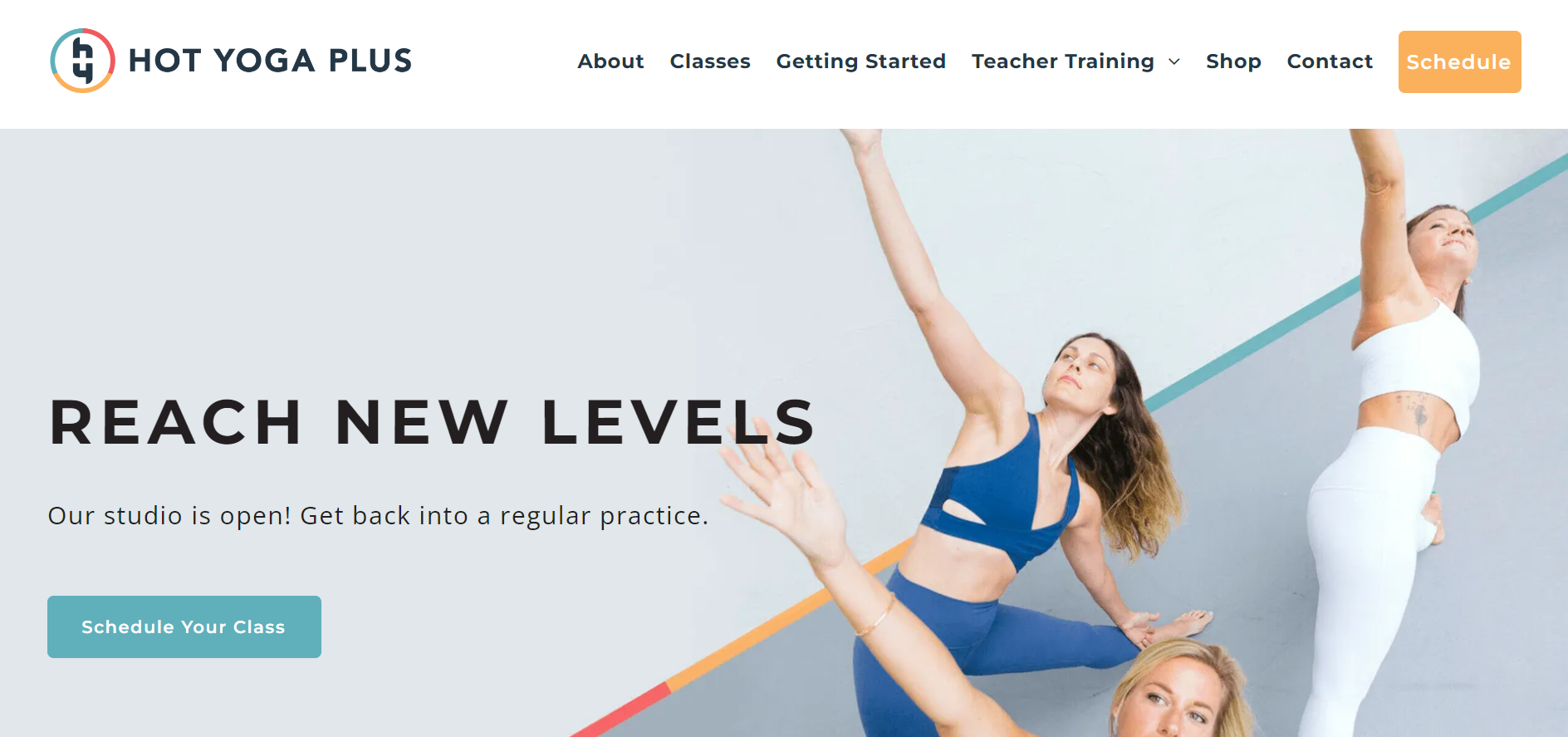 The surrounding area also offers a wealth of opportunities to exercise outdoors. The Shelby Bottoms Greenway and Nature Park, for instance, features over five miles of paved trails for biking, running, or leisurely walks. Centennial Park, home to the Parthenon replica, is another beautiful spot to walk or jog while enjoying the scenery. Meanwhile, the nearby Cumberland River offers opportunities for kayaking and paddleboarding for those who enjoy water activities.
For fresh, local produce, the Nashville Farmers' Market is a must-visit. Here, you can find a variety of vendors selling fresh fruits and vegetables, local honey, and artisanal cheeses, among other goods. Regularly sourcing your food from the farmers' market not only supports local agriculture but also ensures you're eating seasonal and nutrient-dense foods. Many neighborhood grocery stores also prioritize organic and locally-sourced options.
Complementing this, a number of eateries around Skyridge are dedicated to serving nutritious, wholesome food. Places like The Wild Cow and Avo serve vegetarian and vegan dishes made with locally-sourced ingredients, offering tasty options for those following plant-based diets. Juice bars like The Urban Juicer and I Love Juice Bar offer cold-pressed juices, smoothies, and acai bowls for a quick and healthy pick-me-up.
In terms of mental health and relaxation, there are several spas and wellness centers in the area. Float Nashville, for example, offers sensory deprivation tanks for floatation therapy, a practice shown to reduce stress and improve sleep. Numerous massage therapy studios, acupuncture clinics, and centers offering yoga and meditation classes further support the pursuit of a balanced, holistic lifestyle in the Skyridge community.
Overall, whether it's through engaging in physical activity, consuming nutritious foods, or taking time for relaxation and mental well-being, the Skyridge area of Nashville offers numerous ways for residents to lead a healthy and balanced lifestyle.
Outdoor Lifestyle
Skyridge and its surrounding areas in Nashville, TN, are rich with parks, natural beauty, and outdoor lifestyle options. These features provide residents with countless opportunities to embrace the outdoors, whether it's through recreational activities, family outings, or simply appreciating the area's natural beauty.
Starting with parks, the Centennial Park is a popular destination for locals and tourists alike. Home to the full-scale replica of the Parthenon, the park also features beautiful walking paths, picnic areas, and a picturesque lake. It's a great spot for a leisurely stroll, a picnic with friends, or a relaxing afternoon of reading by the water.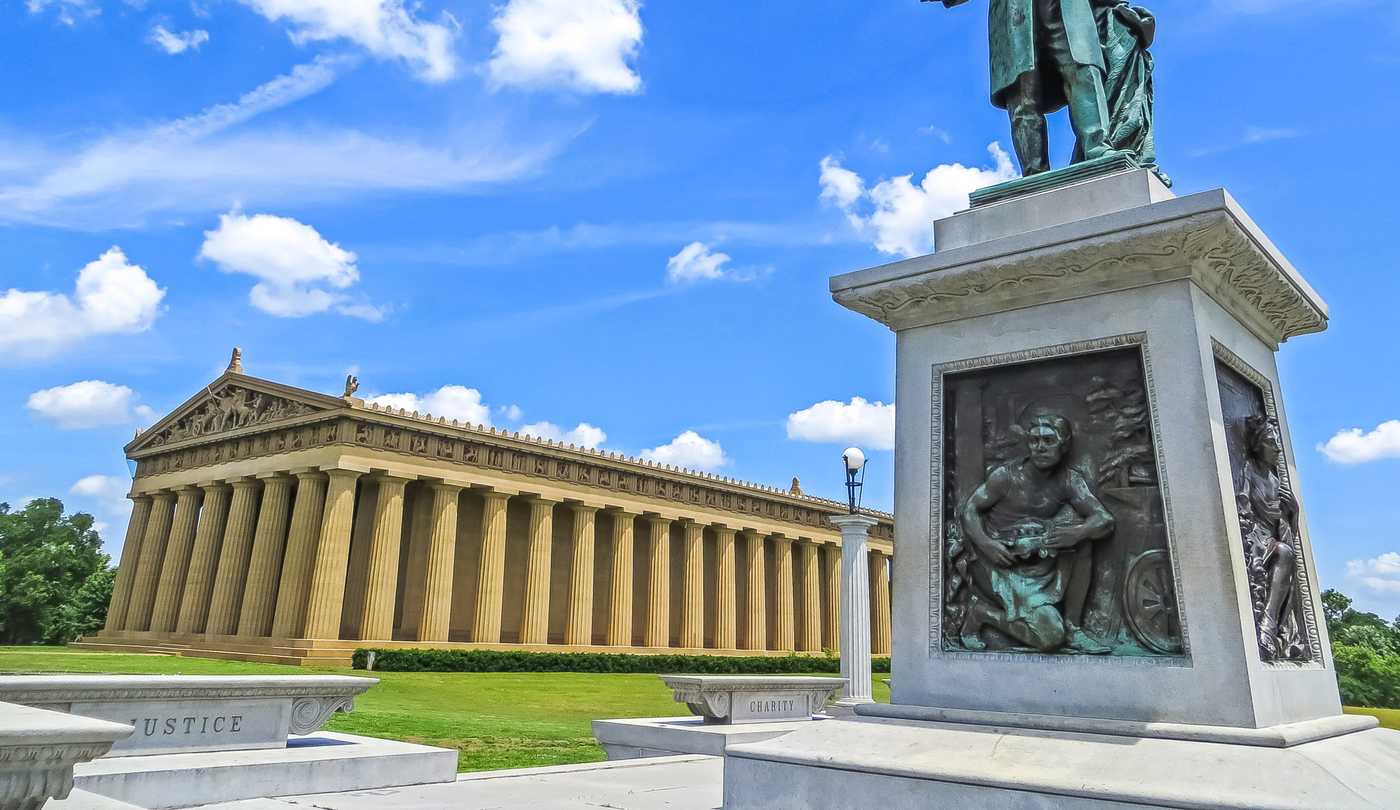 Just a few miles away is the Shelby Bottoms Greenway and Nature Park, a beloved spot for outdoor enthusiasts. This expansive park features over 800 acres of lush greenery and includes five miles of paved trails that wind along the Cumberland River, offering ideal routes for biking, jogging, or a peaceful walk. There's also a nature center with educational exhibits about the local ecosystem.
If you're looking for water-based outdoor activities, the nearby Percy Priest Lake is a must-visit. This massive reservoir is a popular location for boating, fishing, and swimming during the warmer months. There are also several well-equipped campgrounds around the lake, perfect for those who love to immerse themselves in nature overnight.
For those who enjoy gardening or simply love plants, the Cheekwood Estate and Gardens offers 55 acres of cultivated gardens and untouched woodlands. Each section of the garden has a unique theme, from the colorful tulips of the Robertson Ellis Color Garden to the tranquility of the Japanese Garden. Visitors can stroll through the grounds, participate in educational programs, or simply enjoy the beauty of the diverse plant life.
There are also several excellent golf courses in the vicinity of Skyridge for those who enjoy this outdoor sport. The VinnyLinks Golf Course, for instance, is a 9-hole course perfect for a quick round of golf, while the more challenging Ted Rhodes Golf Course offers a full 18-hole experience along the Cumberland River.
Beyond organized spaces, the general area around Skyridge promotes an active lifestyle with its walkable neighborhoods and bike-friendly streets. Many residents opt for biking or walking as their mode of transportation, benefiting both their health and the environment.
In the Skyridge area of Nashville, there are abundant opportunities to appreciate nature and stay active. Whether you're a passionate athlete, a weekend walker, or someone who simply enjoys a peaceful picnic amidst beautiful scenery, the outdoor lifestyle options are plentiful and varied.
Education
When it comes to education, the Skyridge area of Nashville, TN, offers a variety of options for families, ranging from public to private institutions, and encompassing all levels from primary through to high school.
For public school education, families in Skyridge are part of the Metropolitan Nashville Public Schools district, one of the largest in the state. There are numerous elementary, middle, and high schools within the district, offering a diverse curriculum that caters to a wide range of student interests and abilities. Schools like Hattie Cotton STEM Magnet Elementary School, Isaac Litton Middle School, and Stratford STEM Magnet School are known for their strong focus on science, technology, engineering, and mathematics education.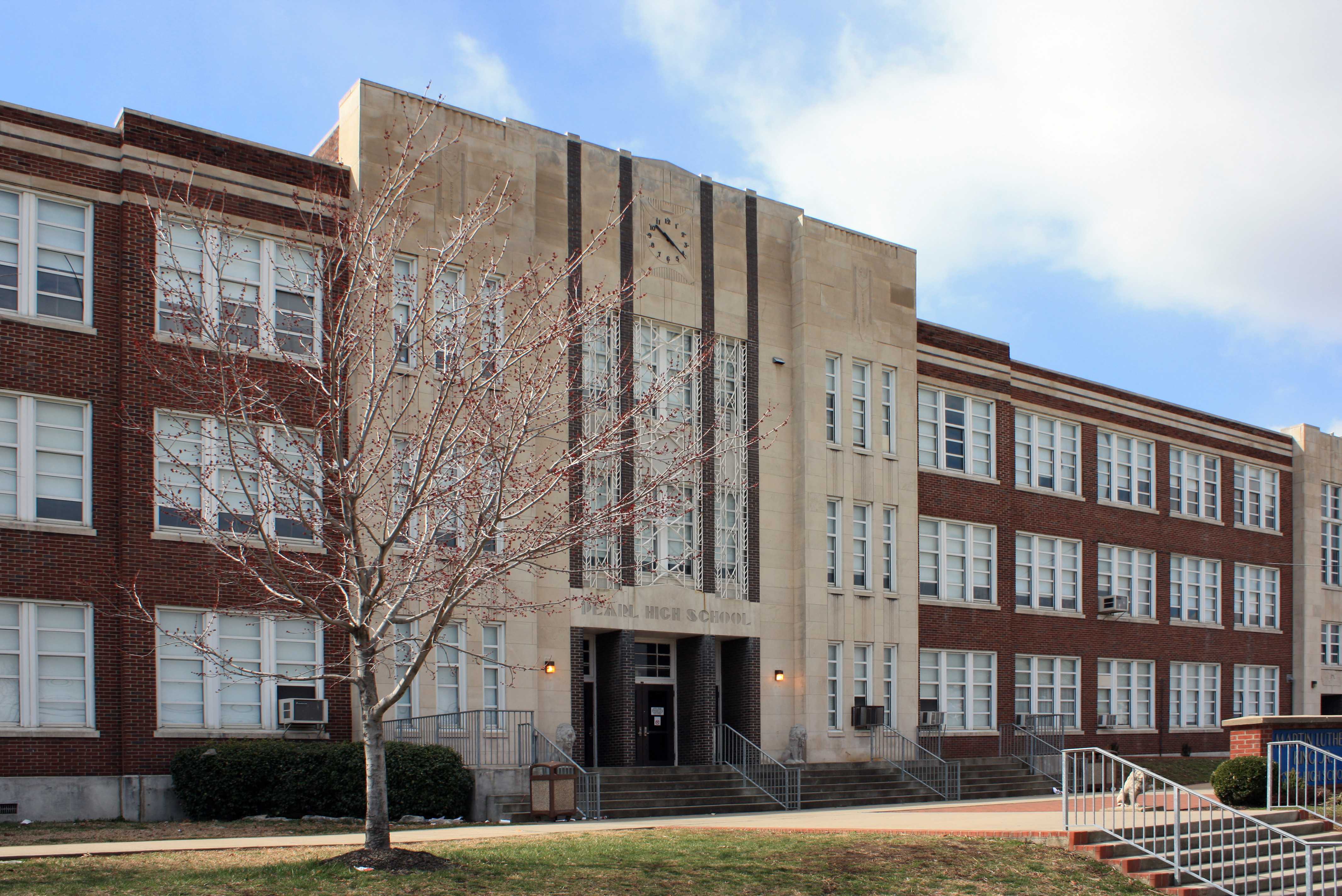 Additionally, Metro Nashville Public Schools offers a variety of magnet schools with specialized programs in areas such as the arts, foreign languages, and advanced academics. Schools like Nashville School of the Arts and Martin Luther King Jr. Academic Magnet School are highly sought-after for their rigorous and specialized curriculum.
When it comes to private education, Skyridge is near several highly respected schools. Schools like St. Ann Catholic School and University School of Nashville offer alternative education options for families who prefer a private school environment. St. Ann Catholic School provides a faith-based education for students from pre-K through 8th grade, while the University School of Nashville is an independent, college-preparatory school serving students from kindergarten through 12th grade.
High school students seeking a private education might consider Montgomery Bell Academy, an all-boys school known for its academic rigor, or Harpeth Hall School, an independent college-preparatory school for girls. Both of these institutions have long-standing reputations for academic excellence and a commitment to character development.
Furthermore, for families interested in an alternative approach to education, there are Montessori and Waldorf schools available within a reasonable driving distance. These schools, like the Montessori Centre or Linden Waldorf School, offer a child-centered educational approach which can be a beneficial choice for certain learners.
Ultimately, Skyridge and the surrounding Nashville area provide an array of educational opportunities to fit the diverse needs and preferences of its residents. Whether it's a public school with a specialized program, a faith-based private school, or an alternative approach to learning, families can find a school that fits their child's educational needs.
Shopping and Retail
Residents of Skyridge, Nashville, TN, enjoy a variety of shopping and retail options, ranging from locally-owned boutiques to large shopping centers, covering everything from everyday needs to unique finds.
One of the most notable shopping destinations near Skyridge is Opry Mills. As the largest outlet and value retail shopping destination in Tennessee, Opry Mills features a great mix of more than 200 designer fashion and brand outlet stores. Shoppers can find everything from clothing and shoes to home goods and electronics.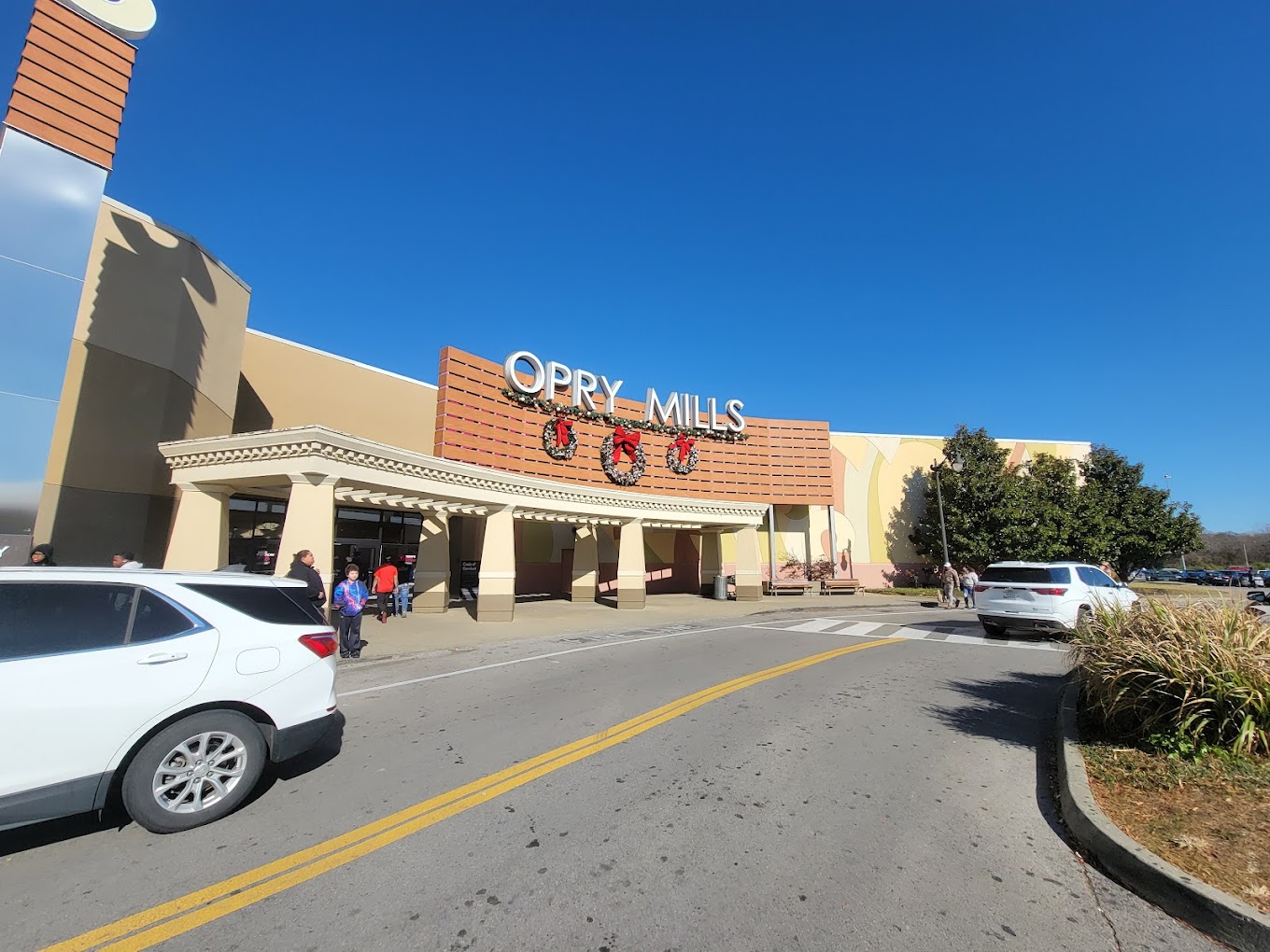 For a more upscale shopping experience, The Mall at Green Hills is just a short drive away. Here, you'll find luxury brands like Louis Vuitton, Tiffany & Co., and Nordstrom, alongside high-end retailers like Anthropologie and Apple. It's the perfect place for those looking to splurge on high-quality items or simply enjoy a day of window shopping.
If you're looking for unique, locally-sourced items, East Nashville's Five Points area is a hub for vintage and independent shops. Places like Goodbuy Girls offer an impressive selection of vintage boots and clothing, while Fond Object Records is a go-to for vinyl enthusiasts. With its diverse range of stores and artsy vibe, this shopping district offers a different and vibrant shopping experience.
Another must-visit is the 12 South neighborhood, home to a number of boutiques that specialize in everything from fashion and home goods to gourmet treats. Shops like White's Mercantile, a modern-day general store filled with an eclectic mix of home decor, gifts, and more, and Imogene + Willie, known for their custom jeans, give this area a distinctive shopping flair.
For everyday needs, there are several grocery stores, including Kroger and Publix, within easy reach of Skyridge. In addition, the Nashville Farmers' Market operates year-round and offers a wide range of fresh local produce, artisanal foods, and unique handcrafted items.
Shopping enthusiasts who love hunting for antiques and unique items will find a number of antique stores and flea markets around the area. The Nashville Flea Market, one of the largest in the state, is particularly popular and offers an extensive selection of antiques, collectibles, and vintage items.
All in all, whether you're on the hunt for the latest fashion trends, looking to decorate your home, or simply need to pick up your weekly groceries, the shopping and retail options around Skyridge, Nashville, TN, offer something for everyone.
Business and Economy
The Skyridge area, and Nashville as a whole, is supported by a diverse mix of industries and businesses. The city's vibrant economy is driven by sectors such as healthcare, education, music and entertainment, tourism, and a burgeoning tech scene.
A significant pillar of Nashville's economy is the healthcare industry. The city is often referred to as the "healthcare capital" due to the presence of numerous hospitals, clinics, and healthcare companies. Renowned institutions like the Vanderbilt University Medical Center and HCA Healthcare are major employers in the area, contributing not only to the local economy but also offering world-class healthcare services.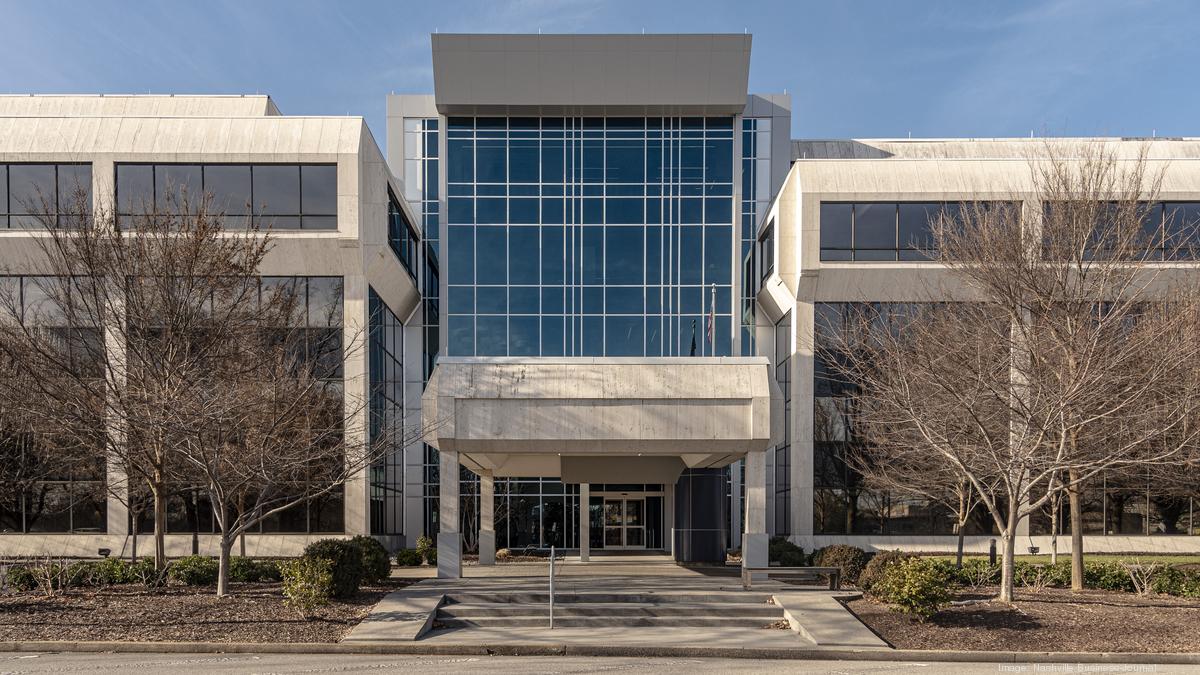 Education is another major sector, with institutions like Vanderbilt University, Belmont University, and Tennessee State University located within Nashville. These universities not only educate thousands of students but also contribute to the local economy through employment and research initiatives.
Music and entertainment, given Nashville's reputation as "Music City," plays a significant role in the city's economy. The presence of major record labels, recording studios, and music venues contribute to the vibrancy of the local economy. The Grand Ole Opry, Ryman Auditorium, and numerous music festivals attract tourists from all over the world, bolstering the local tourism industry.
Speaking of tourism, it's a major economic driver for Nashville, with visitors drawn to the city's rich cultural heritage, music scene, food, and outdoor activities. The hospitality industry, including hotels, restaurants, and event venues, generates significant revenue and provides numerous employment opportunities in the area.
In recent years, Nashville has also emerged as a growing tech hub. Several tech companies, including Postmates, Lyft, and Amazon, have set up operations or regional hubs in the city, creating a thriving tech scene. This growth has led to an increase in job opportunities in tech-related fields, contributing to the city's economic development.
The diversity of industries in Nashville provides a solid economic base for the Skyridge area. From healthcare to education, music and entertainment, tourism, and technology, the city's thriving industries offer a multitude of employment opportunities and stimulate the local economy.
Hotels and Lodging
When it comes to accommodations near Skyridge, Nashville, TN, there are a multitude of options to suit different tastes and budgets. Whether you're looking for a luxury hotel, a cozy bed and breakfast, or a family-friendly lodge, the area has plenty to offer.
For a luxurious stay, the Hermitage Hotel, located in downtown Nashville, offers elegance and world-class service. Known for its beautiful architecture and refined accommodations, it's an iconic hotel that promises a memorable stay. Likewise, the Omni Nashville Hotel, situated next to the Country Music Hall of Fame and Museum, combines modern comfort with a touch of Nashville's music heritage.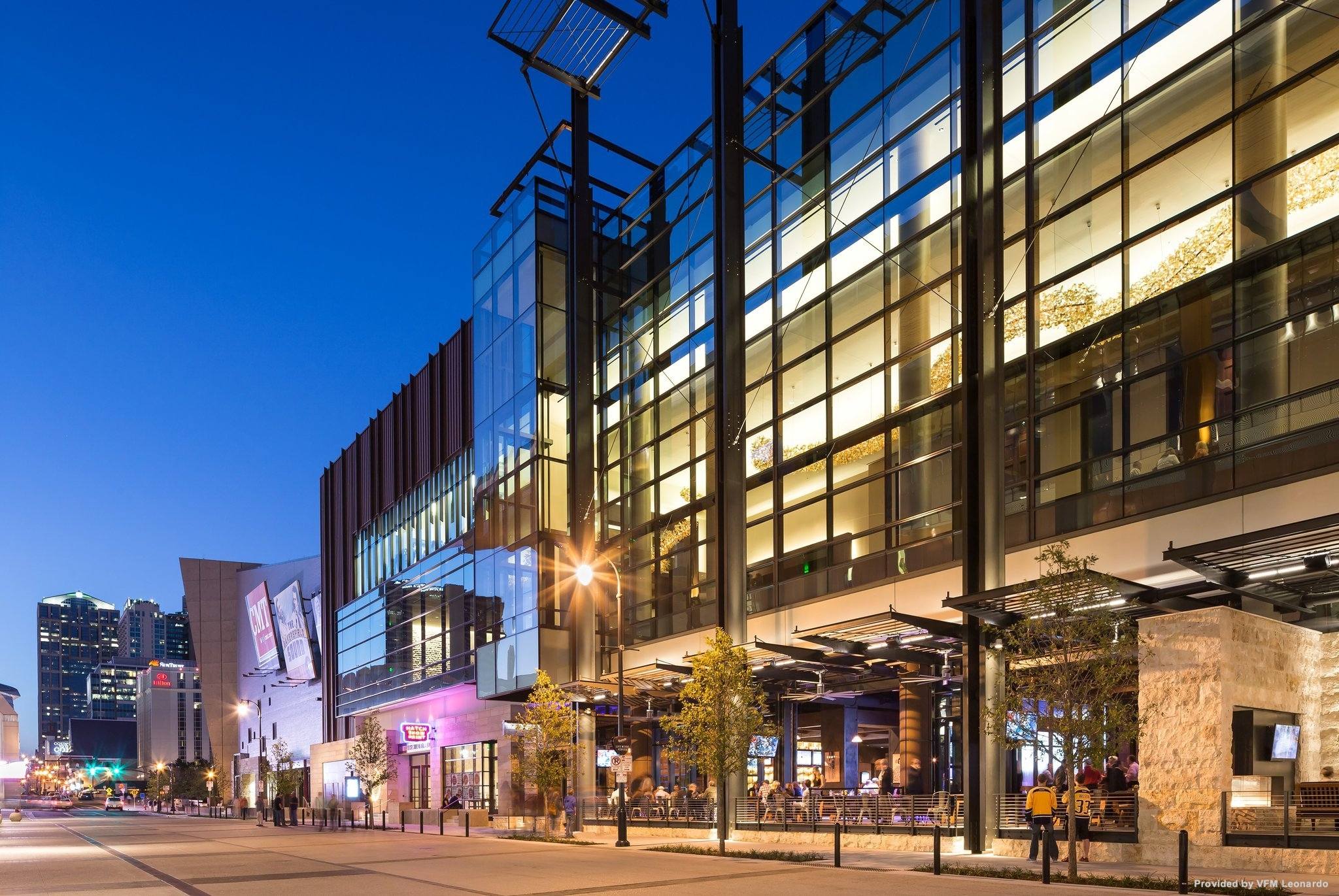 In contrast to the larger hotels, there are several charming bed and breakfasts in the area for a more intimate experience. The 1501 Linden Manor Bed and Breakfast, located in the historic Belmont/Hillsboro area, offers guests a delightful stay in a beautifully restored Victorian home. Each room is uniquely decorated, and the home-cooked breakfast is a hit among visitors. Similarly, The Big Bungalow Bed & Breakfast provides a cozy and home-like atmosphere, offering a serene getaway within the city.
If you're looking for accommodations with a quirky twist, the Vandyke Bed + Beverage might just be the place. Located in the vibrant Five Points neighborhood of East Nashville, it's a unique hotel concept that combines comfortable lodging with an on-site bar. Each suite is themed after a different type of alcohol, creating a unique and enjoyable experience for guests.
For visitors seeking family-friendly lodging, the Gaylord Opryland Resort & Convention Center is a popular choice. The resort offers a variety of rooms and suites, a number of restaurants, indoor and outdoor water attractions, and is just a short distance away from the Grand Ole Opry.
The nearby area also offers several well-known chain hotels, like the Marriott, Hyatt, and Hilton, providing familiar comfort for travelers. Additionally, with Nashville being a popular tourist destination, there's an abundance of vacation rental properties available, ranging from downtown lofts to quaint suburban homes.
In essence, whether it's for a special occasion, a family trip, or a quick weekend getaway, there's a lodging option near Skyridge that can cater to virtually every need and preference.
Travel and Transportation
When it comes to connectivity and ease of access, residents of Skyridge in Nashville, TN, are well-positioned. The area is within a convenient distance from Nashville International Airport and has good public transportation options.
Nashville International Airport (BNA) is the closest major airport, located about 12-15 miles away, depending on the specific location within Skyridge. This typically translates to a drive time of about 20-30 minutes under normal traffic conditions. BNA is a significant transport hub, offering numerous domestic flights and several international connections as well. The airport also provides a range of services, including dining and shopping options, to make the travel experience more comfortable.

In terms of public transportation, Skyridge residents have access to the services provided by the Metropolitan Transit Authority (MTA), known as WeGo Public Transit. Multiple bus routes serve the area, providing connections to downtown Nashville and other parts of the city. Buses run regularly, making it a reliable option for daily commuting or occasional use.
Additionally, WeGo also operates the Music City Star, a commuter rail service that connects the eastern suburbs of Nashville with the city center. While the stations may not be in immediate proximity to Skyridge, they can be easily reached by bus or car and may provide a convenient commuting option for those who work in downtown Nashville.
For residents or visitors who prefer cycling or walking, Nashville has invested in developing pedestrian-friendly streets and bike lanes, making these viable options for getting around locally. The city also has several bike-sharing and scooter-sharing services, offering a fun and eco-friendly mode of transportation.
Rideshare services like Uber and Lyft are also readily available in Nashville. These services provide a convenient option for those who prefer private transportation but want to avoid the hassle of parking in busier parts of the city.
Overall, whether it's by plane, bus, train, car, bike, or on foot, the Skyridge area offers a range of transportation options that cater to different needs and preferences, making it a convenient and accessible place to live or visit.