Seven Hills, Nashville, TN Homes for Sale
Seven Hills, Nashville, TN Property Listings
December 1, 2023
$1,909,500
Med. List Price
Rather speak with a local Seven Hills, Nashville real estate agent on the phone instead? Give us a call at
(615) 257-8317
for a free consultation. We look forward to helping you find the perfect home!
Seven Hills Homes
Homes in Seven Hills, Nashville, Tennessee, are well-known for their distinct characteristics, ranging from charming mid-century designs to modern, high-end builds. Predominantly single-family residences, these homes often feature hardwood flooring, open floor plans, and sprawling outdoor spaces. They carry an air of Southern charm, with many boasting brick or stonework, large porches, and white picket fences, reflecting the traditional aesthetics of the region.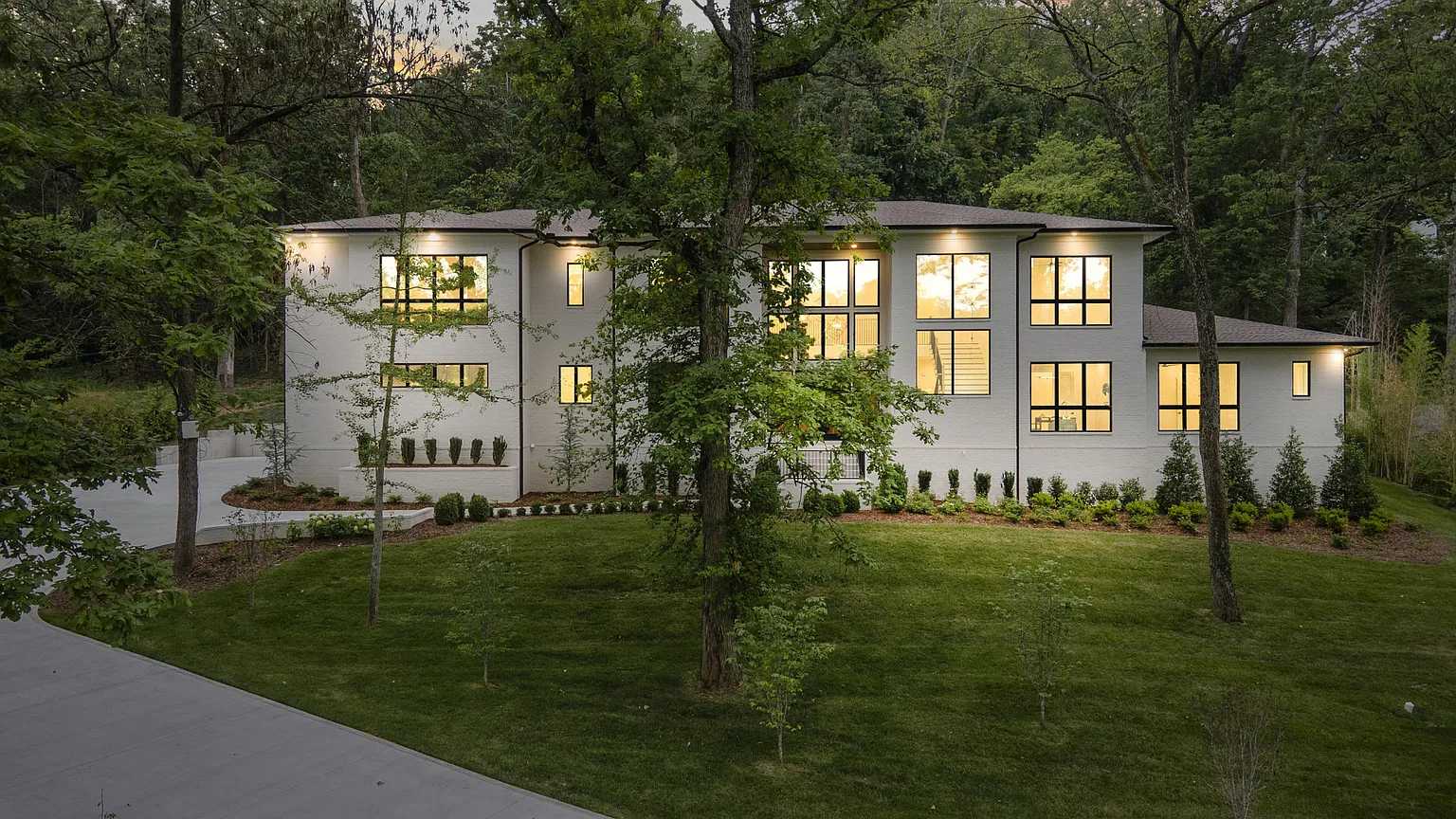 While these houses capture the essence of Nashville's residential architecture, they're also outfitted with modern amenities to cater to today's lifestyle needs. A lot of the homes in Seven Hills have been updated with contemporary finishes, like chef's kitchens, spa-like bathrooms, and energy-efficient features. Some homes also include add-on luxuries, such as in-ground pools and extensive entertainment spaces, ideal for those who love to host gatherings. The average home size in this area ranges from three to five bedrooms, making it a suitable choice for families of all sizes.
The real estate in Seven Hills sits comfortably within verdant surroundings, further enhancing the appeal of the area. Manicured lawns, mature trees, and beautifully curated landscapes are a common sight, adding an aura of tranquillity and serenity to the neighborhood. Moreover, the hilly terrain offers some properties an elevated perspective, with vistas overlooking the city skyline or the lush rolling hills.
The surrounding community of Seven Hills is a blend of Southern charm and urban convenience. Despite its residential serenity, it's just a short drive away from downtown Nashville, making it perfect for those who enjoy a quieter home life but still want to be near the city's vibrant scene. The neighborhood has easy access to a plethora of amenities, including local shops, farmers markets, and restaurants offering everything from comfort food to gourmet dining. There's also a variety of recreational spaces nearby, like public parks and golf courses, providing residents with plenty of opportunities for outdoor activities.
Seven Hills is also a tight-knit community, with a strong sense of camaraderie among its residents. Throughout the year, various community events and local festivals take place, which not only bring neighbors together but also highlight the cultural richness of the area. Safety is another major highlight, with community initiatives and a responsive local police department ensuring a secure living environment.
Furthermore, education is a priority in Seven Hills, as evidenced by the number of highly rated schools that serve the community. From elementary schools to high schools, the educational institutions here are known for their strong curriculum, dedicated staff, and extracurricular opportunities. This commitment to education makes Seven Hills a particularly desirable location for families with school-aged children.
Similar Communities
Near Seven Hills, Nashville, Tennessee, there are several neighborhoods that offer similar home values, construction characteristics, and lifestyles. One such area is Sylvan Park, which is an established neighborhood known for its distinctive blend of traditional and modern single-family homes. Homes here mirror the mid-century design that is prevalent in Seven Hills, with many properties featuring brick exteriors, hardwood floors, and spacious yards. As in Seven Hills, a lot of the residences have been updated with modern finishes and amenities. Sylvan Park is also a lively community with several local eateries, boutiques, and parks, making it a hit among those who value convenience and outdoor activities.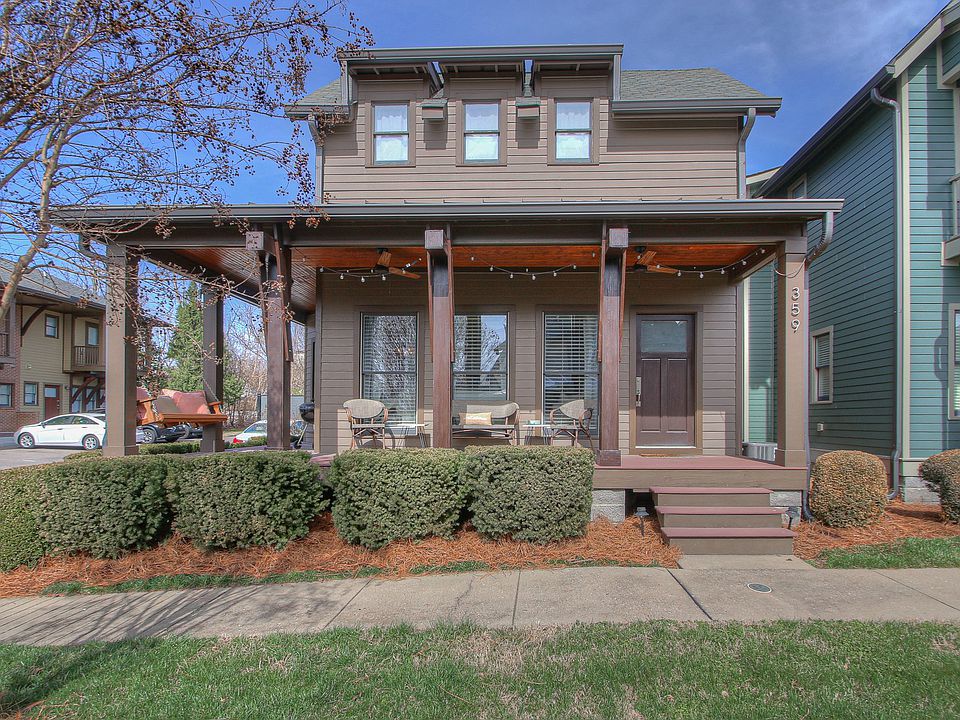 Another neighborhood that aligns with Seven Hills in terms of price point and construction style is Green Hills. This area features a mix of charming older homes and newer, upscale builds. Similar to Seven Hills, homes in Green Hills often come with spacious floor plans, modern updates, and ample outdoor spaces. This area is particularly appealing due to its prime location, nestled near high-end shopping centers like the Mall at Green Hills, a variety of dining options, and esteemed educational institutions such as Lipscomb University.
Belle Meade, though a bit more upscale, also carries similarities to Seven Hills. This area is known for its grand, historic homes, many of which have been meticulously maintained or updated to include modern conveniences. While the price point may be slightly higher, Belle Meade offers a comparable suburban feel, with tree-lined streets and substantial lot sizes. The neighborhood is well-served with community amenities, including the Warner Parks system – a sprawling set of parks perfect for hiking, picnicking, and enjoying nature.
Inglewood, located in East Nashville, is another neighborhood offering similar characteristics to Seven Hills. Here, homes are predominantly single-family residences with a mix of traditional and contemporary styles. Inglewood homes often showcase renovated interiors that blend the old-world charm with the conveniences of modern living. Its laid-back, community-oriented lifestyle, coupled with a rich local music scene and a variety of dining options, make Inglewood an appealing alternative to Seven Hills.
Lastly, Donelson, situated along the Cumberland River, is an excellent match for those who appreciate the charm and price point of Seven Hills. Donelson offers a mix of mid-century and new construction homes, all within a tranquil, family-friendly atmosphere. This neighborhood is home to numerous parks and green spaces, and is known for its close-knit community feel and ease of access to downtown Nashville.
Food Scene
In and around Seven Hills, Nashville, TN, the culinary scene is vibrant and varied, reflecting the city's dynamic food culture. Just a short drive away is East Nashville, an area celebrated for its eclectic mix of restaurants. For a memorable farm-to-table dining experience, Margot Cafe & Bar is a must-try. With a daily-changing menu that reflects the season's best produce, it's a haven for foodies who appreciate local, sustainable dining.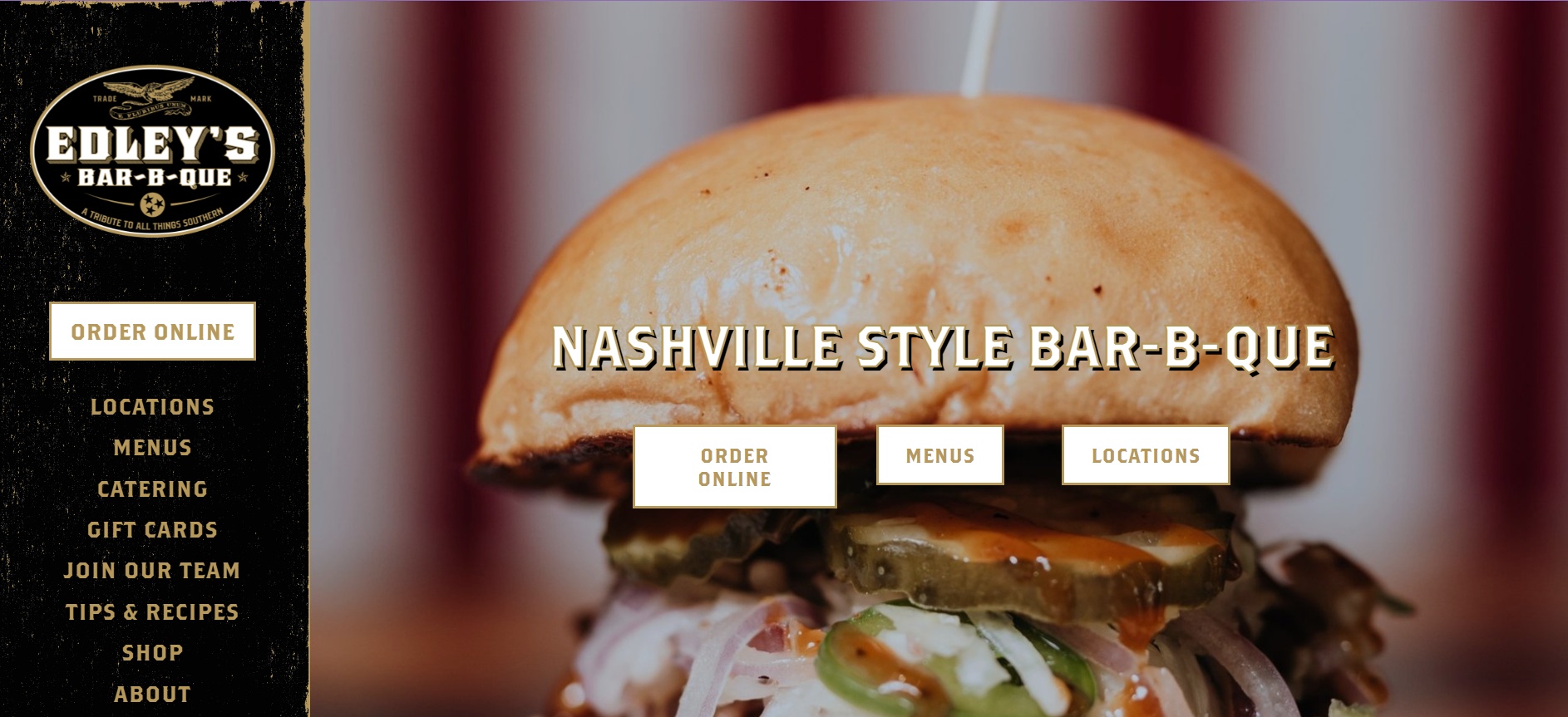 Barbecue enthusiasts won't want to miss out on a trip to Edley's Bar-B-Que. Known for their succulent smoked meats and Southern sides, Edley's provides a true taste of Tennessee's beloved barbecue traditions. Their brisket sandwich and banana pudding have garnered a loyal fanbase among locals and visitors alike.
If you're in the mood for some international flavors, you'll find a number of choices. Among them is Mas Tacos Por Favor, a once food truck turned brick-and-mortar establishment that serves up some of the most authentic tacos in town. Their tortilla soup and pulled pork tacos are not to be missed. For those with a penchant for Italian cuisine, Nicoletto's Italian Kitchen offers hearty pastas and hand-rolled meatballs that are bound to satisfy your cravings.
Speaking of Italian, you might want to consider a visit to Lockeland Table, which serves an excellent wood-fired pizza in addition to an array of Southern dishes. This community kitchen and bar prides itself on using locally sourced ingredients to create their innovative menu.
Fans of craft beers will find a home at the Southern Grist Brewing Company. This local brewery offers an ever-changing lineup of beers, many of which incorporate unique ingredients for a one-of-a-kind tasting experience. It's the perfect place to wind down after a long day, particularly if you're looking to pair your drink with a delicious bite from the rotating selection of food trucks that park outside.
For those who prefer a more upscale dining experience, nearby Five Points offers options like the Treehouse. Known for its rustic decor and creative dishes, Treehouse is a favorite for celebrations and special occasions. They also feature a late-night menu that's a hit among night owls.
In addition to these eateries, there's a whole host of coffee shops, bakeries, and casual food joints to explore, ensuring that no matter what your palate prefers, there's always a delicious discovery awaiting around the corner.
Entertainment
In the heart of Nashville, you'll find an array of entertainment and sporting events that are easily accessible from the neighborhood of Seven Hills. The city is widely known as "Music City" for good reason, with venues like the legendary Ryman Auditorium and Grand Ole Opry that regularly feature live music performances from both legendary artists and rising stars in the country and rock music scenes. And let's not forget the vibrant Lower Broadway area, teeming with honky-tonk bars offering live music that reverberates through the streets, making for a delightful musical journey just a short ride from Seven Hills.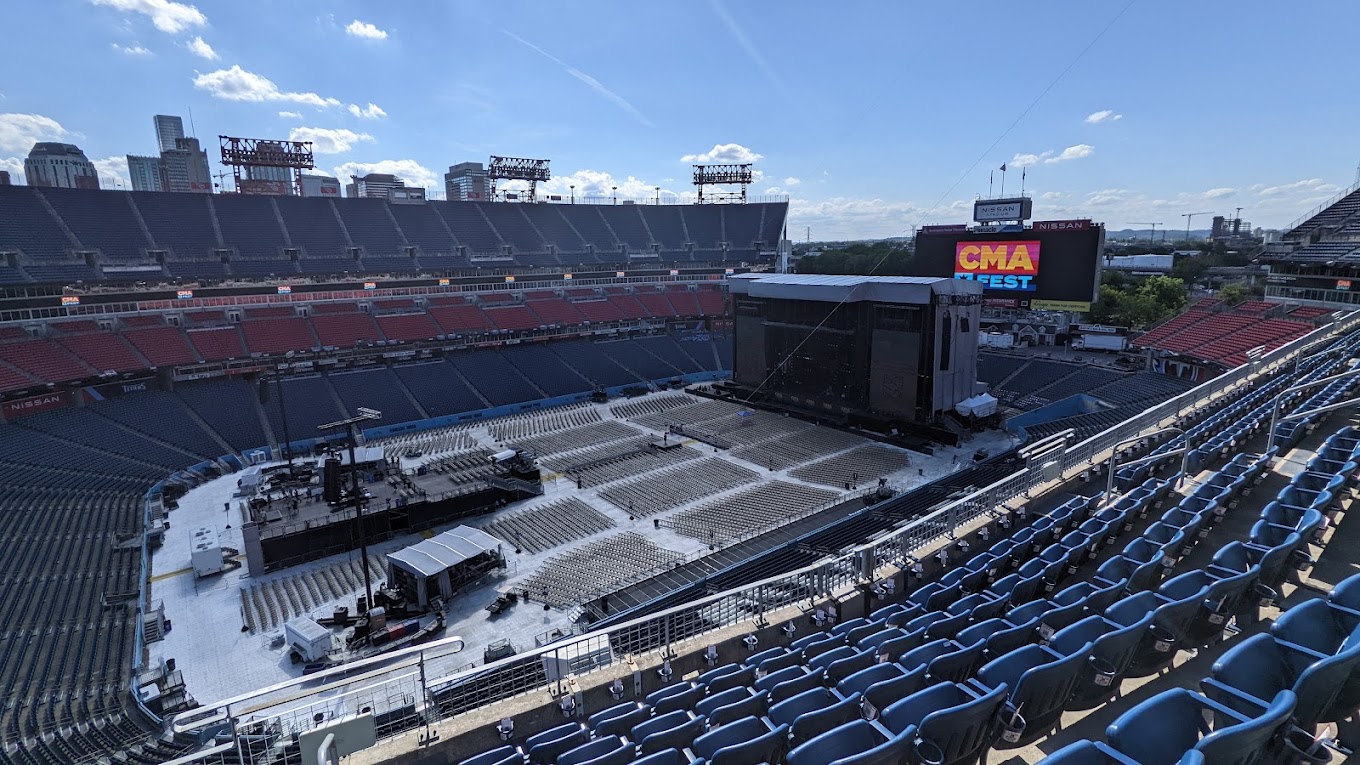 The city isn't just about music, though. If you're a sports enthusiast, you can catch a Titans game at Nissan Stadium, or if hockey is your sport of choice, the Nashville Predators play at the Bridgestone Arena. Both of these major venues frequently host other large events like concerts and touring shows as well. There's also First Horizon Park, home to the Nashville Sounds, the city's Minor League Baseball team. This gem of a ballpark is known for its friendly atmosphere and downtown skyline views.
Those with an inclination towards the arts can visit the Tennessee Performing Arts Center, commonly known as TPAC, where you can enjoy Broadway shows, ballet, opera, and other live performances. There are also numerous art galleries and museums within the city, including the Frist Art Museum and the Country Music Hall of Fame and Museum, which both offer unique and immersive experiences into visual art and music history respectively.
For outdoor events, Centennial Park is a must-visit. This urban park often hosts festivals, food truck events, and free concerts, all set against the backdrop of a full-scale replica of the Parthenon. Regardless of where your interests lie, there's a little something for everyone in and around Seven Hills, Nashville.
Health and Wellness
The Seven Hills neighborhood in Nashville, Tennessee, offers an assortment of health and wellness options for those pursuing a balanced lifestyle. Fitness enthusiasts have a myriad of choices ranging from traditional gyms to more specialized fitness studios. For instance, the area houses numerous yoga studios like Sanctuary for Yoga and Hot Yoga East Nashville, offering a variety of classes for all skill levels. You can also find unique workout experiences such as indoor rock climbing at Climb Nashville or rowing classes at weRow Fitness Boutique.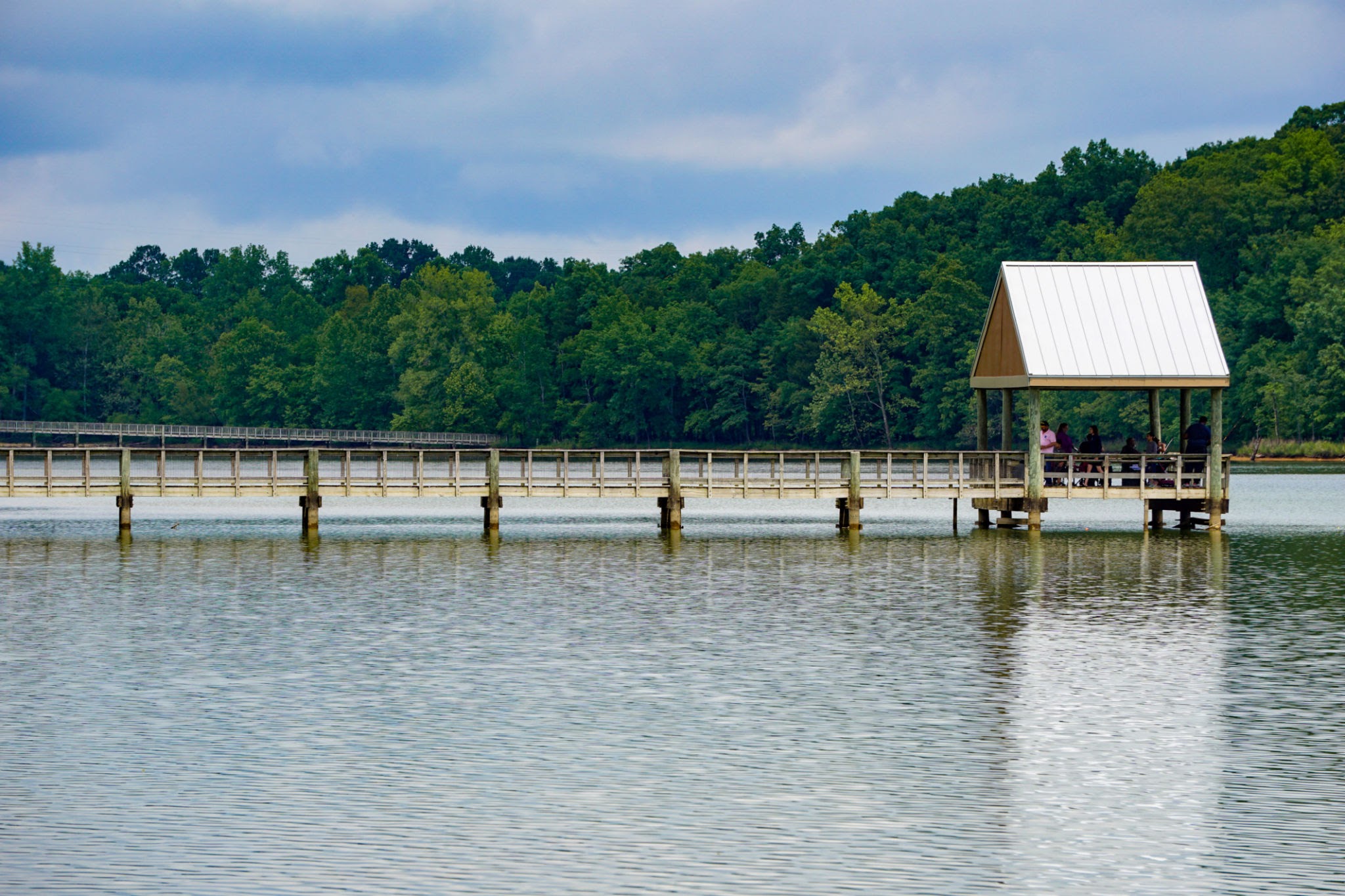 Nashville's green spaces are another draw for those looking to maintain an active lifestyle. A great example is Shelby Bottoms Greenway and Nature Park, a 960-acre park with multiple trails for walking, running, and biking. And not far away is Percy Priest Lake, which is a perfect place for those who enjoy water sports such as kayaking, paddleboarding, or sailing.
For individuals interested in holistic health and wellness, Seven Hills is also surrounded by a variety of health food stores, juice bars, and organic markets. The Turnip Truck Natural Market, for example, is a favorite among locals for its wide range of organic produce, natural supplements, and wellness products. And for freshly pressed juices, The Urban Juicer and Juice Nashville have you covered with their nutrient-packed, vibrant blends.
In terms of healthcare facilities, Vanderbilt Health and Ascension Saint Thomas are two major healthcare systems servicing the Nashville area, providing access to top-tier medical care. The area is also home to several wellness clinics, chiropractors, acupuncturists, and mental health centers, all supporting the well-being of the local community.
Eating healthy is made simple in this area as well, with a number of restaurants serving nutritious and delicious food. Avo, a popular plant-based restaurant, serves creative dishes that are both appealing and health-conscious. Another spot, The Wild Cow, offers vegetarian and vegan fare in a casual, welcoming setting.
Whether you're looking for an invigorating workout, a quiet place to meditate, nutritious food options, or excellent healthcare providers, Seven Hills and the greater Nashville area offer an array of options to support a healthy and balanced lifestyle.
Outdoor Lifestyle
If you're a nature enthusiast residing in or visiting the Seven Hills neighborhood of Nashville, Tennessee, you'll find an abundance of outdoor lifestyle options nearby. Perhaps one of the best-known outdoor spaces in the city is Centennial Park. This 132-acre urban park not only houses the iconic full-scale replica of the Parthenon, but also offers walking and biking trails, a sunken garden, and a lovely lake where you can feed the ducks or simply sit by and enjoy the view.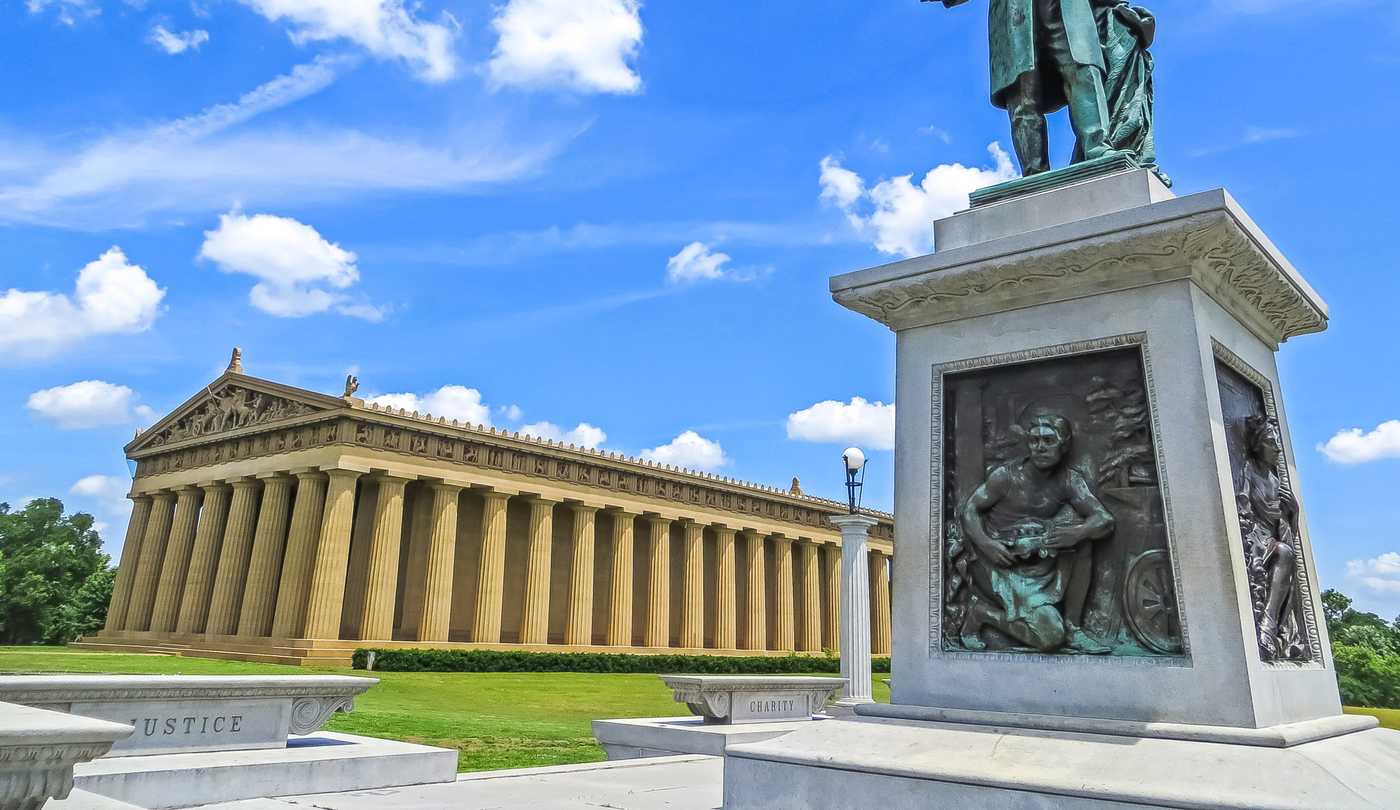 A short distance away is the beautiful Radnor Lake State Park. Covering over 1,300 acres, it's a nature lover's dream with its wide variety of flora and fauna. The park offers several trails for hiking and bird watching, and often hosts ranger-led programs that are both informative and engaging.
Another nearby nature retreat is Percy Priest Lake, a man-made reservoir where locals enjoy boating, fishing, and picnicking along the shoreline. There are also several marinas around the lake where you can rent a variety of watercraft for a day of fun on the water.
For those who enjoy a game of disc golf, the Seven Oaks Disc Golf Course, located in Seven Oaks Park, provides an 18-hole course with a picturesque, wooded backdrop that's a challenge for players of all levels. The park also has traditional sports fields, a playground, and picnic areas.
The Shelby Bottoms Greenway and Nature Park, situated along the Cumberland River, is another great outdoor space. It offers over five miles of paved trails for walking, biking, or rollerblading, and unpaved trails for those who prefer a more rustic experience. The nature center at Shelby Bottoms also provides a wealth of information about the local ecosystem, making it a fun and educational outing for families.
If you're a fan of farmers' markets and local produce, check out the East Nashville Farmers' Market. Not only can you find a wide array of fresh fruits, vegetables, and artisanal foods, but it also has a lovely community atmosphere that makes shopping there a real pleasure.
In short, for residents of Seven Hills and nearby neighborhoods, the outdoor lifestyle options are plentiful, ranging from tranquil nature parks to active water sports, all nestled within the vibrant and bustling city of Nashville.
Education
For families residing in the Seven Hills area of Nashville, TN, there are a multitude of both public and private educational institutions to consider. Nashville's public school system, Metro Nashville Public Schools (MNPS), serves the area with numerous elementary, middle, and high schools. The district is known for its commitment to academic excellence and the personal growth of students. MNPS also offers a variety of specialty programs and magnet schools, which are intended to cater to students with specific interests such as the arts, science, or technology.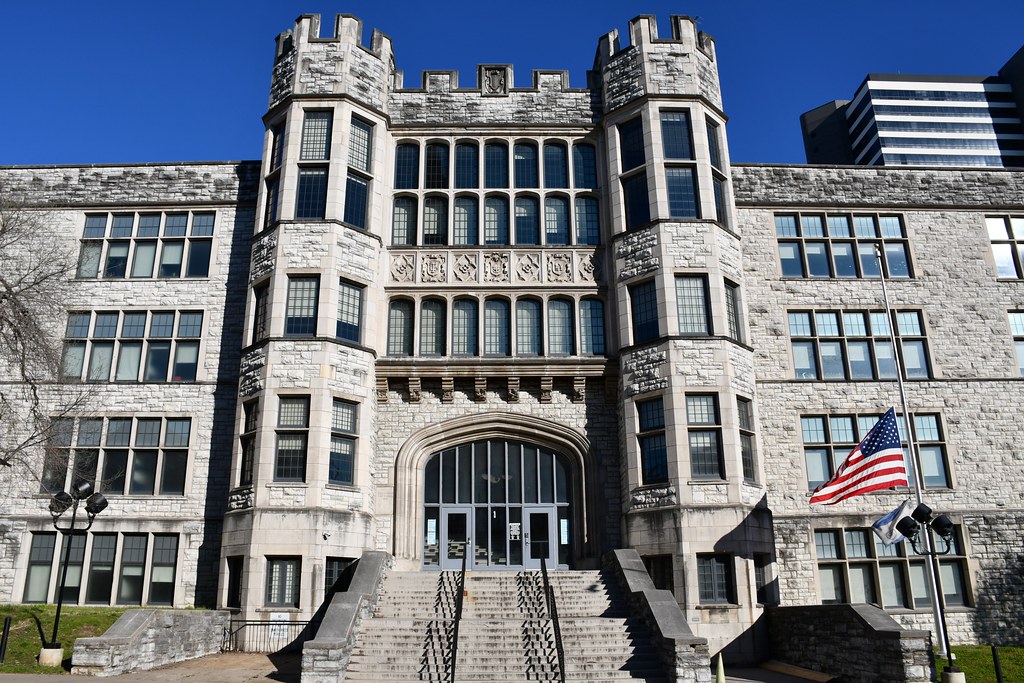 One example of a notable public school in the area is Hume-Fogg Academic High School, a magnet school that emphasizes a rigorous curriculum and has been recognized nationally for its academic performance. Similarly, Martin Luther King Jr. Academic Magnet School is well-regarded for its strong emphasis on academic achievement and preparation for college.
When it comes to private schools, Nashville offers a wide range of options as well. For instance, University School of Nashville is a highly respected independent day school that serves students from kindergarten through high school. Its curriculum is known for fostering critical thinking and encouraging a love for learning. Other well-known private institutions include the Montgomery Bell Academy, a boys' school with a long history in Nashville, and Harpeth Hall School, an all-girls school focused on encouraging leadership and intellectual curiosity.
Moreover, there are several parochial schools in Nashville such as Christ the King School and St. Bernard Academy, which combine academic instruction with faith-based learning. These schools offer an alternative for those seeking an education rooted in religious values.
Lastly, there are specialized schools such as the Linden Waldorf School, which provides a unique, holistic education approach based on the philosophy of Rudolf Steiner.
For those seeking higher education opportunities, prestigious Vanderbilt University, Belmont University, and Lipscomb University are all located within the city, offering a variety of undergraduate and graduate programs.
In essence, whether you're looking for public or private education, Nashville's Seven Hills area provides access to a range of educational environments that cater to diverse learning styles and preferences.
Shopping and Retail
When it comes to shopping and retail options, residents of Seven Hills, Nashville, are certainly not short on choices. The city boasts a mix of popular chain stores, high-end boutiques, independent retailers, and eclectic vintage shops that cater to a variety of tastes and budgets.
A favorite local shopping destination is The Mall at Green Hills, located just a short drive from Seven Hills. Here, you can find luxury retailers such as Louis Vuitton, Tiffany & Co., and Nordstrom, along with a host of other popular brands. The mall also houses a number of dining options for when you need a shopping break, and a cinema for catching the latest releases.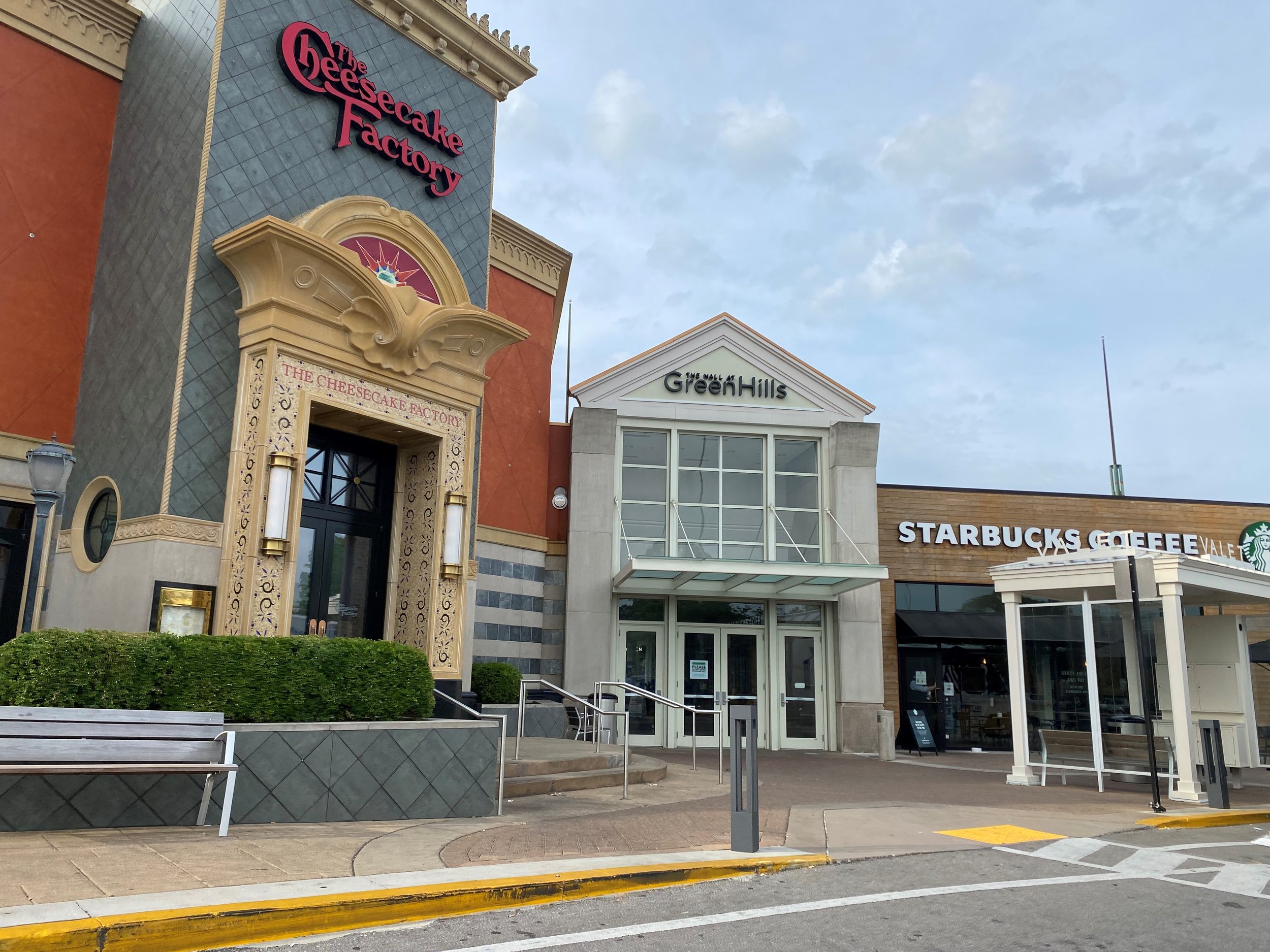 If you're on the hunt for unique items, head over to the 12 South neighborhood. Shops like White's Mercantile and Draper James (founded by actress Reese Witherspoon) offer a curated selection of clothing, home goods, and southern charm. Not far away, you'll find the Gulch district with its upscale boutiques and trendy homeware stores.
For the music enthusiasts, Nashville offers a multitude of places to buy instruments, sheet music, and of course, records. Stores like Grimey's New & Preloved Music offer an extensive selection of vinyl records and CDs, while Carter Vintage Guitars caters to professional musicians and enthusiasts with its collection of rare and vintage guitars.
Nashville's Farmers' Market is another must-visit shopping destination. It operates year-round and hosts vendors selling fresh produce, locally made food, and artisanal products. It's a great place to shop for organic and locally-sourced items, and it's located in a bustling area that also includes the Bicentennial Capitol Mall State Park and the Tennessee State Museum.
In short, from high-end fashion to vintage finds, and from musical treasures to fresh local produce, the shopping scene near Seven Hills, Nashville, offers something for everyone.
Business and Economy
The economy near Seven Hills, Nashville, is driven by a diverse range of businesses and industries. One of the key sectors supporting Nashville's economy is the healthcare industry. Nashville is often referred to as the healthcare capital of the United States due to the presence of major healthcare corporations such as HCA Healthcare, Community Health Systems, and LifePoint Health. In addition to these, the city is home to the world-renowned Vanderbilt University Medical Center, which is both a top healthcare provider and a major employer in the area.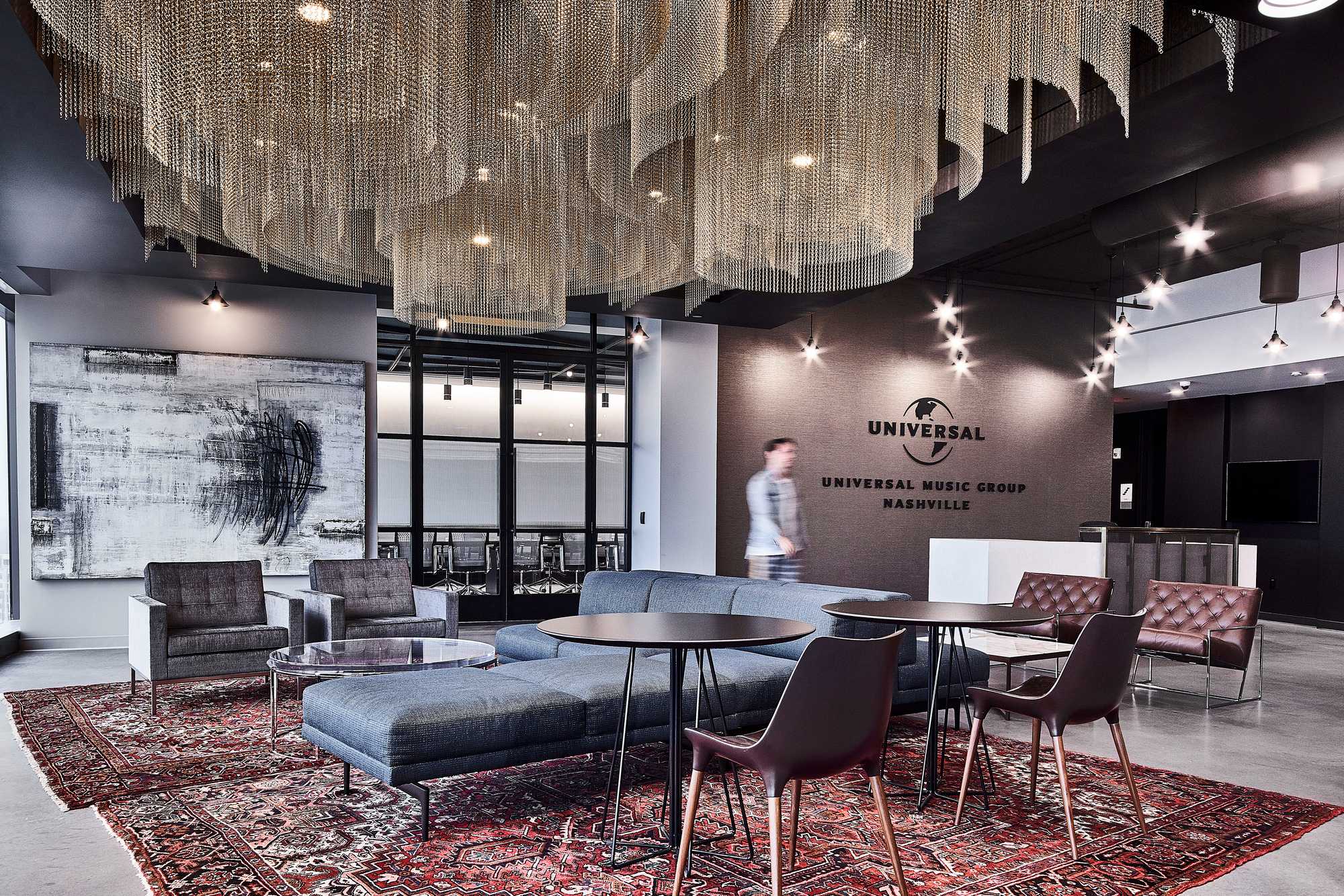 Music and entertainment, as expected, also play a pivotal role in Nashville's economy. It's the epicenter of the country music industry, housing major record labels like Sony Music Nashville, Universal Music Group Nashville, and Warner Music Nashville. Numerous music production and publishing companies are also based here. The city's vibrant music scene also drives tourism, which is another crucial aspect of the local economy.
Education, too, is a significant sector, with prestigious institutions like Vanderbilt University, Belmont University, and Lipscomb University not only educating the future workforce but also employing thousands of people.
In recent years, Nashville has also become a hub for the technology and startup scene. The city's tech industry has seen significant growth, with companies like Postmates choosing Nashville for their operations centers. The Nashville Entrepreneur Center serves as a resource for startups, offering networking, mentorship, and funding opportunities.
Additionally, the auto industry has a strong presence in the wider Middle Tennessee area, with Nissan North America headquartered in nearby Franklin and having a large manufacturing plant in Smyrna.
From healthcare and education to music, tech, and auto, the business landscape near Seven Hills, Nashville, is as dynamic and diverse as the city itself. It's an area where traditional industries mix with new innovations, creating a vibrant economy that continues to thrive and grow.
Hotels and Lodging
If you're planning a visit to the Seven Hills area of Nashville, TN, you'll be delighted by the wide range of hotels, lodgings, and bed and breakfast options available to suit every taste and budget.
For those seeking a luxurious experience, downtown Nashville is home to several high-end hotels such as the Omni Nashville Hotel, which boasts a rooftop pool, a full-service spa, and a prime location near the Country Music Hall of Fame. The Hermitage Hotel, a historic and elegantly restored property, offers a five-star experience with a renowned dining scene.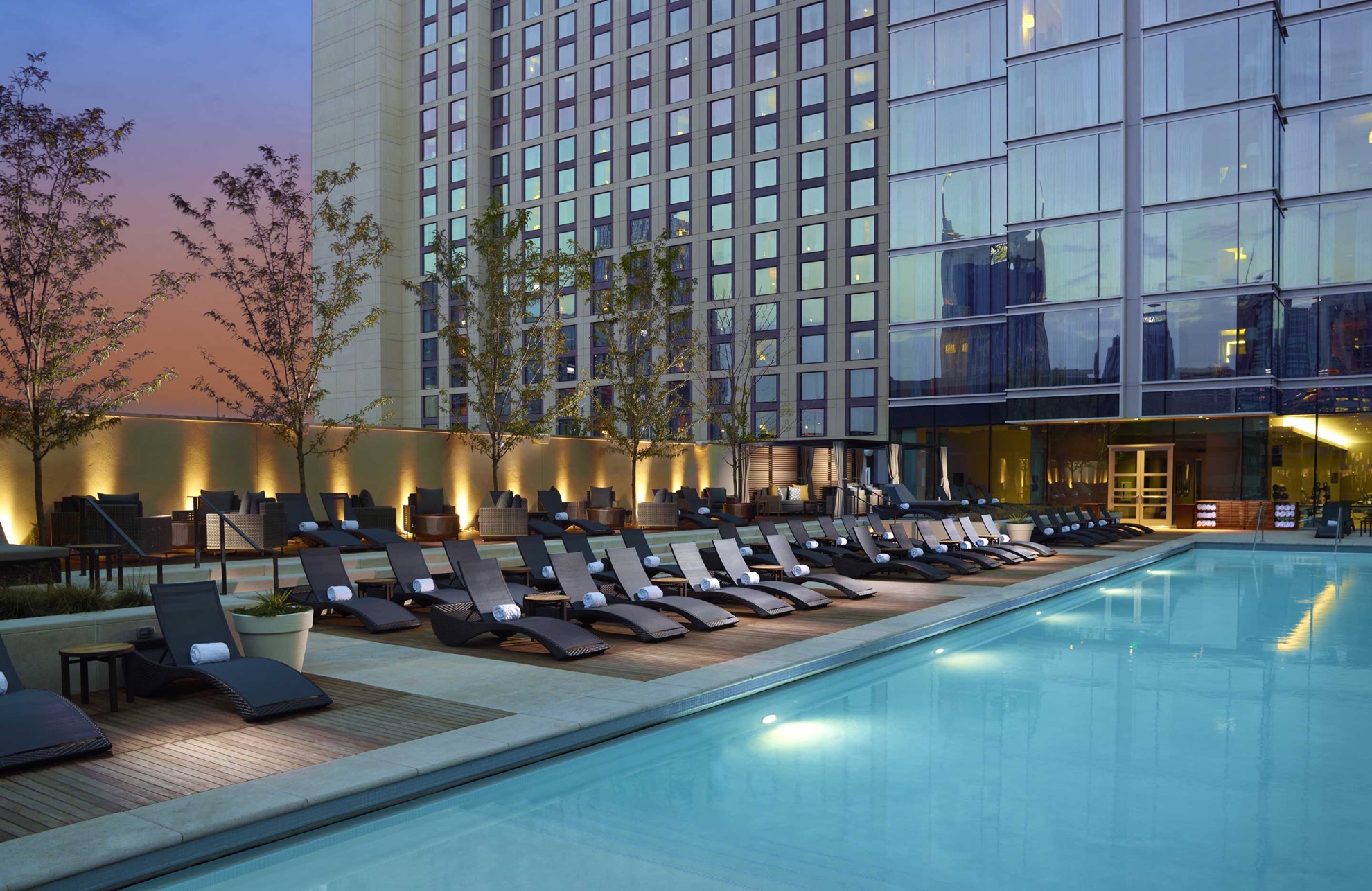 For something a little more boutique, there's the 21c Museum Hotel, a unique combination of a contemporary art museum and a hotel, offering an unforgettable and culturally immersive stay. Hutton Hotel in the West End is another boutique option that's eco-friendly and has a chic, modern vibe.
If you prefer a more homely and intimate setting, Nashville has a host of charming bed and breakfasts. The Timothy Demonbreun House is a highly rated B&B located just outside of downtown. This historic home offers a comfortable stay and gourmet breakfasts that are a hit with guests. Another option is the Big Bungalow Bed & Breakfast, which provides a homey atmosphere and even offers in-house massages.
Budget-conscious travelers also have numerous options in and around Seven Hills. Brands like Holiday Inn Express, Best Western, and Hampton Inn have several locations in the Nashville area, offering comfortable accommodations with affordable price tags.
In addition to traditional lodgings, Nashville has a wide variety of vacation rental properties available through services like Airbnb and Vrbo. From cozy downtown lofts to quaint historic homes, these options often provide a more personal touch to your stay.
Whether you're looking for luxury, a boutique experience, budget-friendly choices, or a home away from home, there's a place for everyone in and around Seven Hills, Nashville.
Travel and Transportation
For residents and visitors in Seven Hills, Nashville, TN, transportation and accessibility to various places is pretty convenient. The closest major airport to Seven Hills is the Nashville International Airport (BNA), which is approximately 10 miles away, depending on your exact starting point in the neighborhood. This means that under typical conditions, it's about a 15-20 minute drive. BNA is a well-connected airport, offering numerous domestic flights and several international flights, making both national and international travel relatively easy.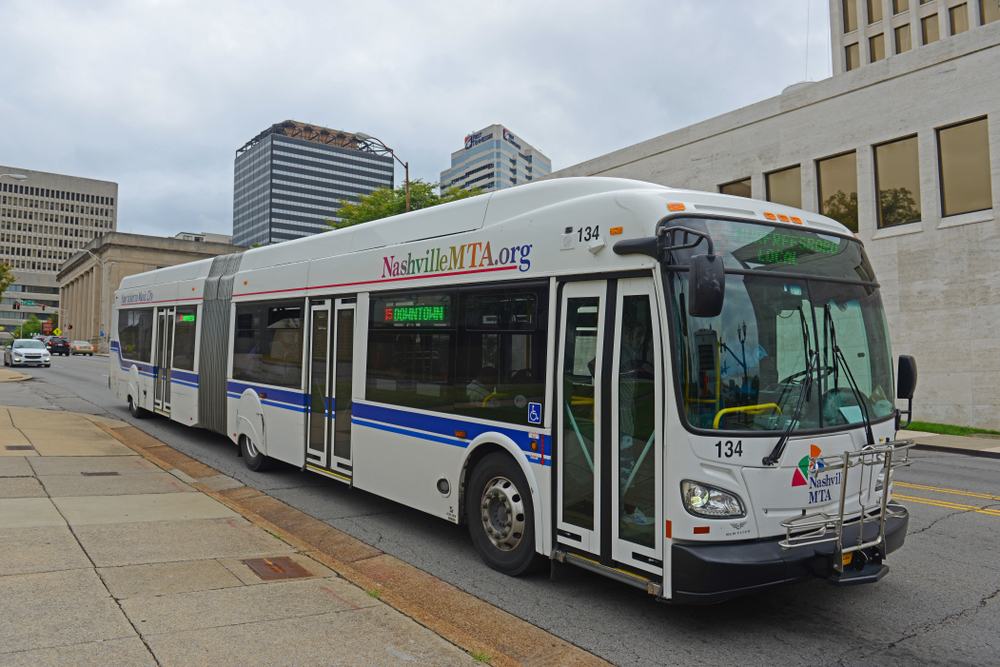 When it comes to public transportation, the Metropolitan Transit Authority (MTA), known as WeGo Public Transit, services Nashville and the surrounding areas. WeGo offers a variety of bus services throughout the city, including the frequent bus routes of WeGo Star, which provide reliable transportation to key destinations within the city. Route schedules and fare information can be accessed online or through the WeGo app. For the tech-savvy commuter, real-time bus tracking can also be accessed via smartphone, helping to plan commutes more effectively.
In addition to the bus system, Nashville also has the WeGo Star commuter rail service, which runs from downtown Nashville to the outlying suburb of Lebanon, though it doesn't pass directly through Seven Hills.
Another public transportation option is the Music City Circuit, a free bus service that provides access to key downtown destinations. It's especially convenient for getting around the city center, making it a good choice for both locals and tourists.
For shorter, more flexible trips, ride-sharing services such as Uber and Lyft are widely available in Nashville. There's also a range of bike-sharing options like Nashville B-cycle for those who prefer a more active commute or a leisurely ride around town.
In a nutshell, Seven Hills, Nashville offers an array of public transportation options, ensuring residents and visitors have convenient ways to navigate around the city and beyond.