Mill Creek, Nashville, TN Homes for Sale
Mill Creek, Nashville, TN Property Listings
December 1, 2023
Rather speak with a local Mill Creek, Nashville real estate agent on the phone instead? Give us a call at
(615) 257-8317
for a free consultation. We look forward to helping you find the perfect home!
Mill Creek Homes
Mill Creek in Nashville, Tennessee, is characterized by a blend of residential styles that capture the city's history, its Southern charm, and its evolving modern aesthetic. Typically, the homes here echo the wider architectural trends of Nashville, which span from traditional to contemporary styles. Predominantly, the homes in Mill Creek boast designs rooted in Southern tradition. Craftsman, Ranch, and Colonial styles are common, adorned with inviting front porches that underline the warm community spirit. These homes are characterized by a comfortable blend of formality and functionality, often featuring hardwood floors, large fireplaces, and a cozy, hospitable ambiance.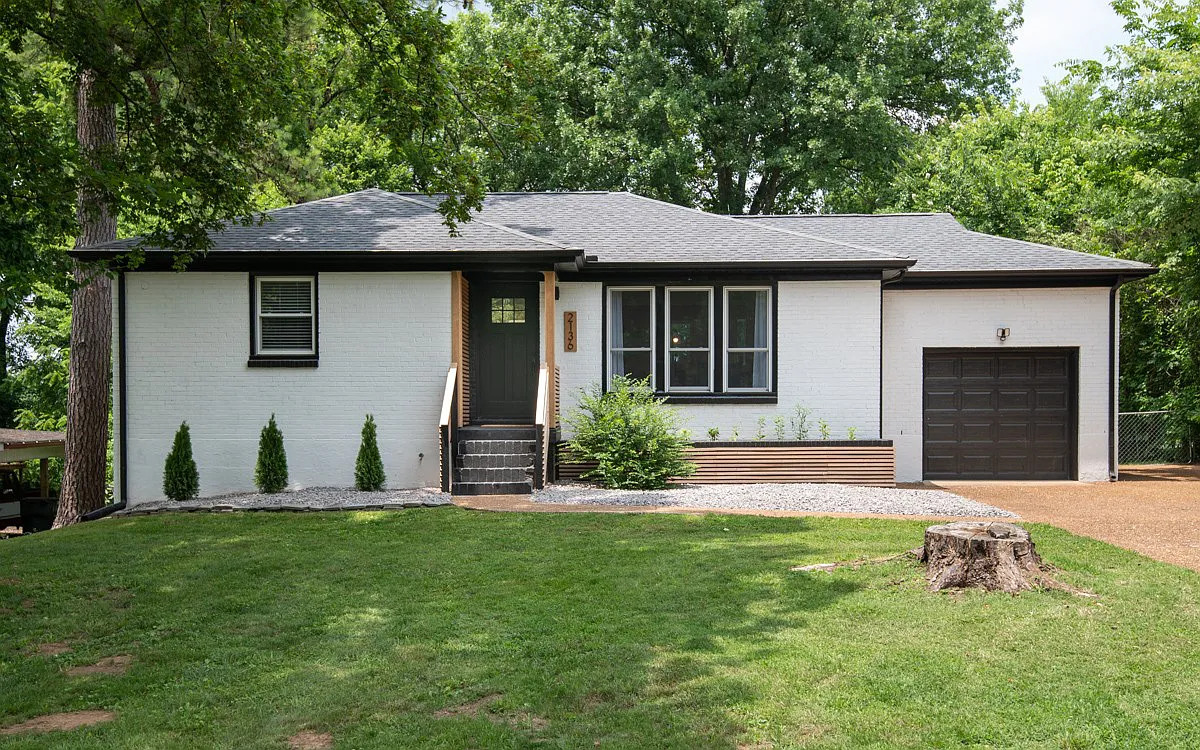 The homes are generally spacious, aligning with the preference for larger living spaces common in many Southern communities. These properties often come with well-maintained lawns, backyards, and, occasionally, a pool - all features that make these homes ideal for families and outdoor enthusiasts. While each home carries its unique charm, the prevalent trees, flowers, and green spaces throughout the community unify the neighborhood in a shared aesthetic of natural beauty.
Mill Creek's homes are complemented by the vibrancy of the surrounding community. The neighborhood showcases the quintessential charm of Nashville, famed as 'Music City.' Mill Creek residents are privy to an array of cultural experiences, with the local music scene playing a central role. The proximity to downtown Nashville, which is a short drive away, gives the residents easy access to its rich cultural history, live music, and eclectic dining scene. This access combines with the tranquility of suburban living to provide a balanced lifestyle.
Moreover, the Mill Creek community is well-served by public facilities and amenities. The neighborhood is dotted with local schools, parks, and retail outlets, enhancing the quality of life. A notable feature is the Mill Creek Greenway, a local favorite for walking, running, and biking, which beautifully encapsulates the community's blend of urban convenience and natural beauty.
Overall, the homes in Mill Creek reflect more than just architectural styles; they embody the Nashville spirit. The welcoming front porches, spacious interiors, and the community-centric environment they exist within are a testament to Nashville's reputation as a city of Southern hospitality.
Similar Communities
In the vicinity of Mill Creek, Nashville, TN, there are several neighborhoods that exhibit similarities in terms of price point, construction style, and lifestyle. One such neighborhood is Crieve Hall, located south of downtown Nashville. The homes here largely mirror the traditional Southern architecture that is prevalent in Mill Creek. Ranch-style homes with spacious yards and mature trees are the norm in this neighborhood. From a price standpoint, Crieve Hall aligns with Mill Creek, offering value for money with its combination of suburban tranquility and proximity to the heart of Nashville.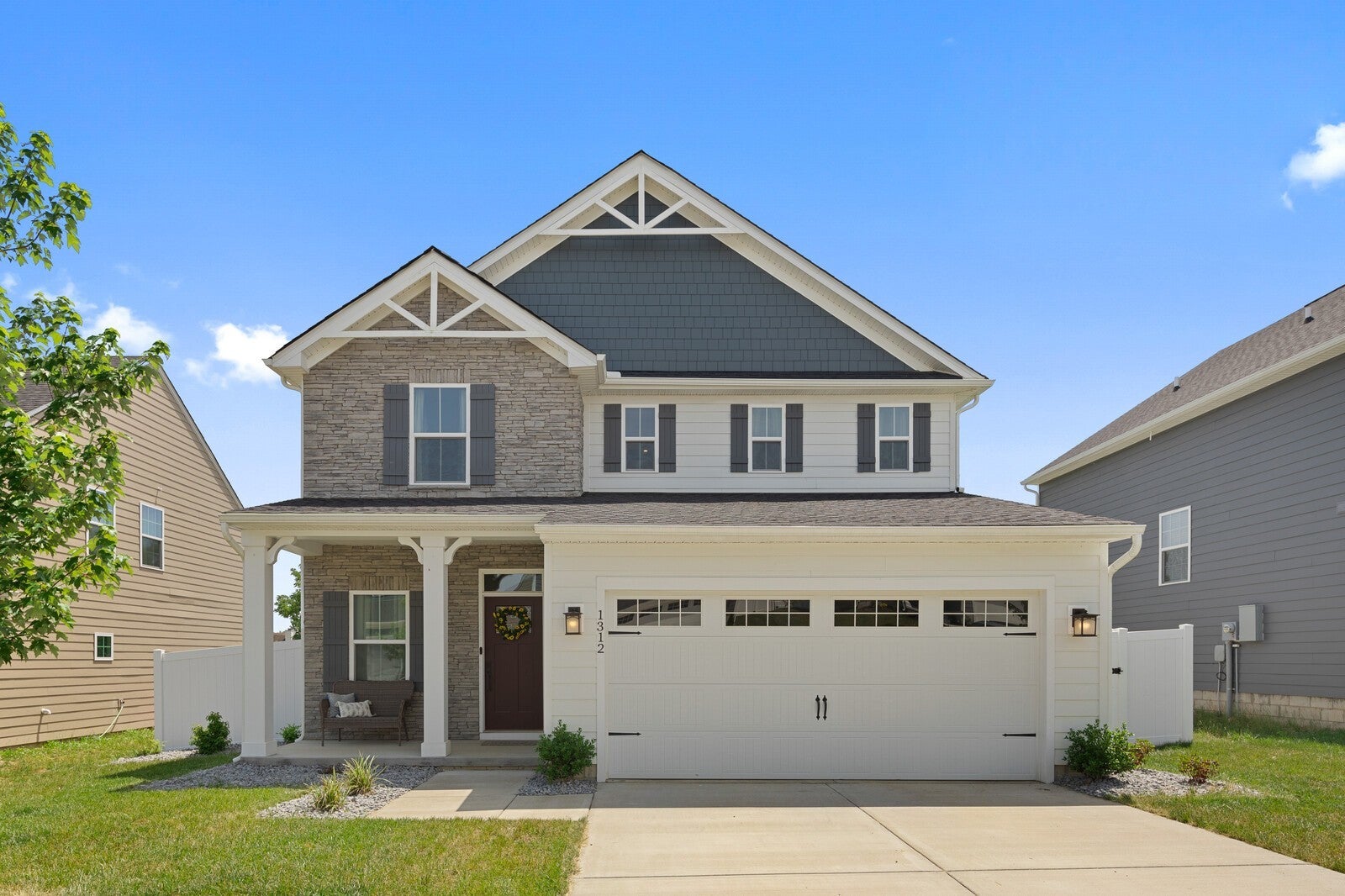 Just east of Mill Creek, you'll find the neighborhood of Antioch. With a variety of single-family homes, townhouses, and condos, Antioch offers a range of options for homebuyers. In terms of architectural styles, Antioch features a similar blend of traditional and modern as Mill Creek. The area has seen extensive development in recent years, so there's a good mix of newly built homes along with older, well-maintained properties. The price point in Antioch is generally comparable to Mill Creek, making it another viable option for potential homeowners considering this area.
Another neighborhood similar to Mill Creek is Donelson, situated northeast of downtown Nashville. Donelson boasts an array of mid-century homes, many of which have been updated or renovated, alongside newer constructions. The architectural designs here vary, but the prevailing styles include Ranch, Cape Cod, and Contemporary. Like Mill Creek, Donelson offers a blend of urban amenities and suburban comforts, with an array of shopping centers, restaurants, and parks, not to mention its proximity to the Cumberland River. Prices in Donelson can be similar to those in Mill Creek, depending on the size and condition of the property.
Last but not least, Hermitage, named after the historic home of President Andrew Jackson, is another neighborhood comparable to Mill Creek. It offers a wide range of housing styles, from charming historic homes to newer townhouses and condos. Hermitage's price point, like the aforementioned neighborhoods, aligns with Mill Creek's, contributing to its appeal for many homebuyers. Its combination of historical charm, modern amenities, and green spaces make Hermitage a similar lifestyle choice to Mill Creek.
In essence, Crieve Hall, Antioch, Donelson, and Hermitage all embody aspects of the Mill Creek lifestyle, with similar home styles, price points, and suburban appeal. Each of these neighborhoods brings its unique charm and character to the diverse tapestry of Nashville's residential communities.
Food Scene
When it comes to dining in and around Mill Creek, Nashville, the options truly are as varied as they are delicious. Just down the road in Lenox Village, you'll find M.L. Rose, a local craft burger and beer joint that's a favorite among Nashville locals. They boast a casual, friendly atmosphere, and their burgers are a must-try, especially when paired with one of their carefully curated local beers.
For those with a taste for international cuisine, Gojo Ethiopian Cafe & Restaurant is a gem located in the nearby Antioch neighborhood. Offering an authentic Ethiopian dining experience, the menu is a festival of flavors and textures, with vegetarian and meat options. Many locals rave about their Injera, a traditional Ethiopian flatbread, and Doro Wot, a spicy chicken stew.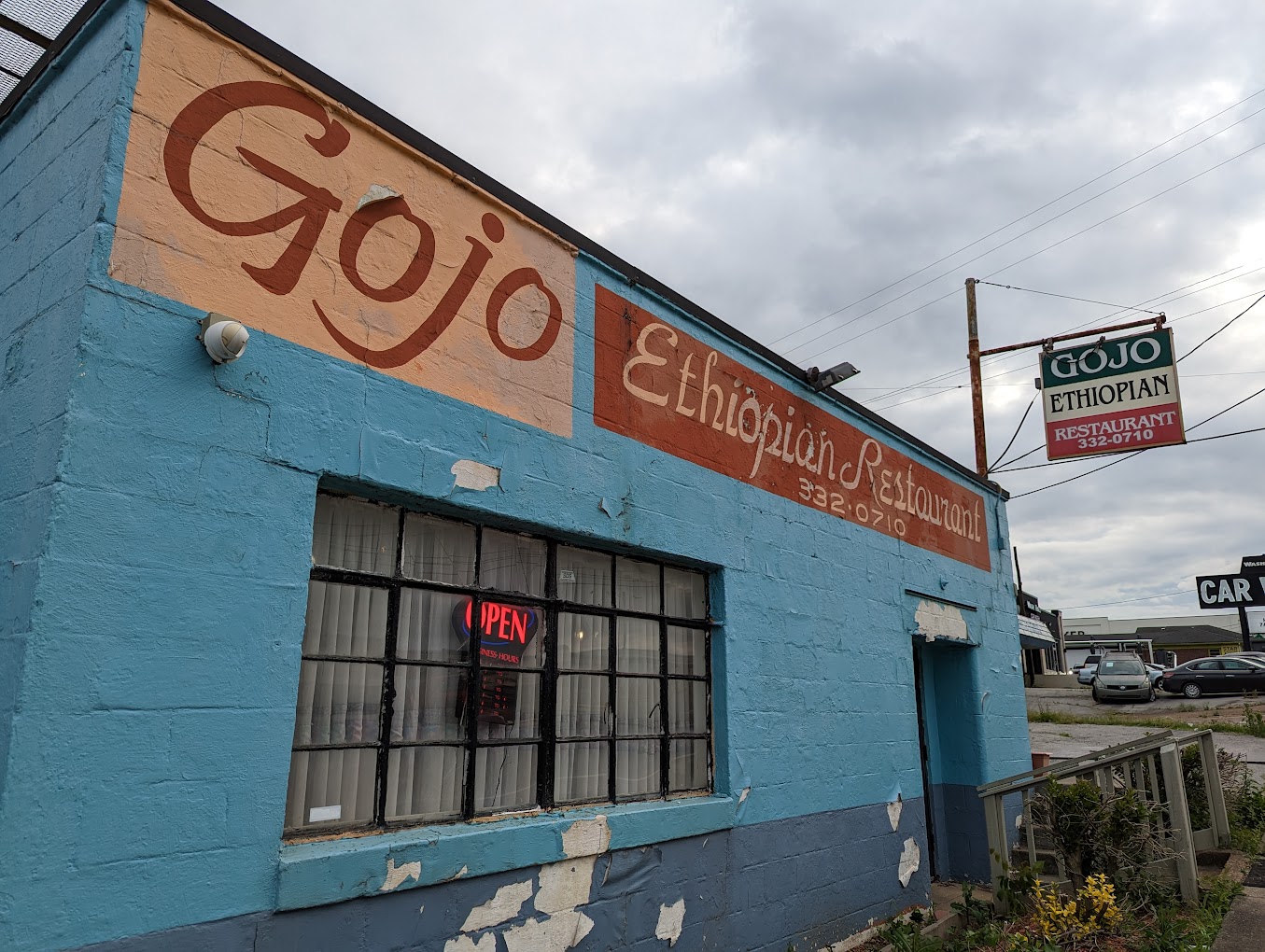 In the heart of Nolensville Pike, one of Nashville's most diverse food corridors, there's a plethora of unique, authentic international eateries. You'll find cuisines from all over the world, including Mexican, Kurdish, Thai, and Salvadoran. A standout here is La Hacienda Taqueria, which serves up some of the best tacos in Nashville.
For those craving Italian, Bella Napoli Pizzeria, located in the vibrant Edgehill neighborhood, serves authentic Neapolitan pizza baked in a wood-fired oven imported from Italy. The intimate, rustic ambiance is reminiscent of a traditional Italian trattoria, and their Tiramisu is regarded as a dessert not to be missed.
For the quintessential Southern comfort food experience, Monell's in nearby Germantown is a top pick. Serving traditional Southern fare in a communal dining setting, it's a place where strangers quickly become friends over dishes like fried chicken, cornbread, and banana pudding.
Whether you're after a quick bite or a leisurely meal, the diverse range of dining options in and around Mill Creek ensures you won't be short of choices. The area embodies the rich culinary spirit of Nashville, blending traditional Southern fare with a global palette of flavors.
Entertainment
Mill Creek's location in Nashville makes it a fantastic hub for entertainment and sporting events. As a city, Nashville is renowned for its vibrant music scene, and that lively spirit extends to the areas surrounding Mill Creek. If you're a music fan, the downtown area offers a rich lineup of live performances across a plethora of venues. The legendary Ryman Auditorium and the Grand Ole Opry are not to be missed, offering a combination of new artists and country music legends almost every night.
For sports enthusiasts, there's a lot to cheer about in Nashville. The city is home to the Tennessee Titans (NFL) and the Nashville Predators (NHL). Watching a Titans' game at the Nissan Stadium is a thrilling experience. Likewise, catching a Predators' match at the Bridgestone Arena is a great way to spend an evening. Both venues are just a short drive from Mill Creek, making it easy to get your sports fix.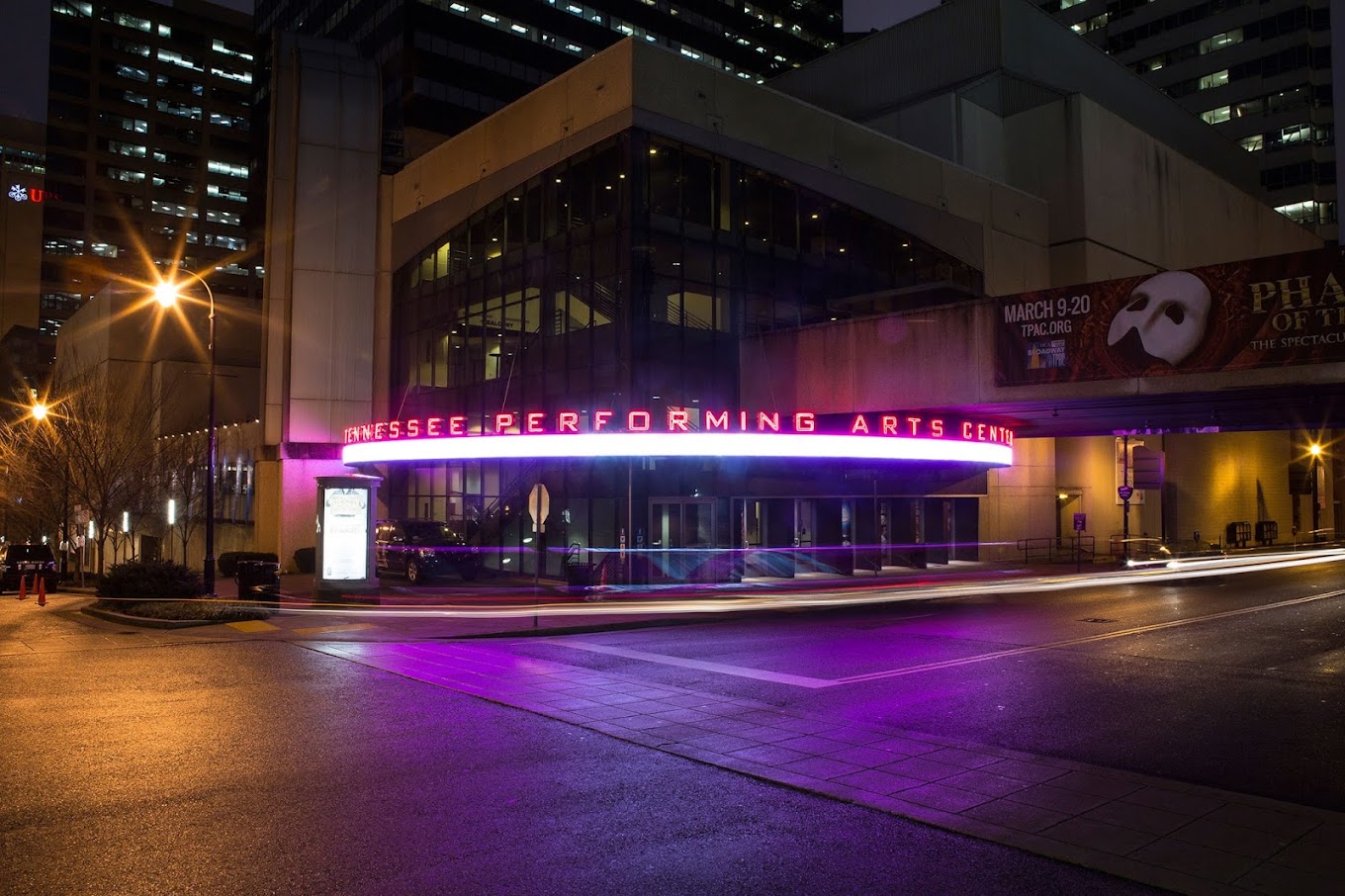 Nearby, you also have the Nashville Sounds, the city's Triple-A baseball team, who play at the First Horizon Park. The park itself is a fantastic place for a family outing with its fun atmosphere and regular firework displays.
For those who enjoy more culturally inclined entertainment, the Nashville Ballet, Tennessee Performing Arts Center, and Schermerhorn Symphony Center host a range of performances, including ballet, Broadway shows, and symphony concerts.
And let's not forget the wealth of festivals that Nashville hosts throughout the year. The CMA Music Festival, Bonnaroo, and the Tomato Art Fest are just a few examples of the kind of diverse, inclusive, and vibrant events that take place in and around the city.
Ultimately, whether it's sports, music, theater, or festivals, there's always something happening near Mill Creek, catering to a variety of tastes and interests. The area embodies Nashville's energetic spirit, offering residents a range of entertainment options to enjoy.
Health and Wellness
In the Mill Creek area of Nashville, TN, you'll find an impressive variety of health and wellness options that cater to those looking to lead a healthy, balanced lifestyle. One such establishment is Mill Creek Greenway, a nature preserve with miles of well-maintained hiking and biking trails. This green space provides the perfect opportunity to engage in physical activity while enjoying the beautiful, scenic outdoors. Plus, its accessibility to all ages and fitness levels makes it an excellent choice for both beginners and fitness enthusiasts.

If you prefer more structured workouts, Mill Creek also has a good selection of fitness studios. CrossFit Mill Creek, for instance, offers high-intensity interval training workouts that are constantly varied to keep your body guessing and improving. For those who lean towards mindfulness practices, the nearby Blossom Yoga studio offers a range of yoga classes from calming Yin Yoga to the more physically demanding Ashtanga. These venues cater to a wide range of fitness levels and preferences, helping locals stay active and engaged.
Healthy eating is another key component of a balanced lifestyle, and Mill Creek doesn't disappoint. There are a handful of restaurants and cafes that offer fresh, wholesome, and nutritious meals. Grabbagreen, for example, is a popular health-focused restaurant that prides itself on using whole, organic, and locally-sourced ingredients in their dishes. Their menu includes an array of nutrient-packed bowls, fresh-pressed juices, and smoothies. In addition, the local Mill Creek Farmer's Market is an excellent spot to source fresh, locally-grown fruits and vegetables, artisanal bread, and organic dairy and meat products.
Holistic wellness isn't left out in Mill Creek either. In the heart of the community, you can find wellness centers like Mind Body Institute, which offer various therapies and services like massage therapy, acupuncture, and mindfulness training. These services can help alleviate stress, manage pain, and promote general wellness. Moreover, Mill Creek is home to several mental health practices providing counseling, psychotherapy, and other mental health services, emphasizing the importance of mental well-being in a holistic healthy lifestyle.
Outdoor Lifestyle
Mill Creek, located in Nashville, TN, offers residents and visitors a wealth of opportunities to engage with nature and enjoy outdoor activities. One of the area's most significant natural attractions is the Mill Creek Greenway, a network of trails stretching along the banks of Mill Creek. This greenway is perfect for jogging, cycling, or simply taking a leisurely stroll. It's not uncommon to see local birdwatchers here, as the greenway is home to an array of bird species.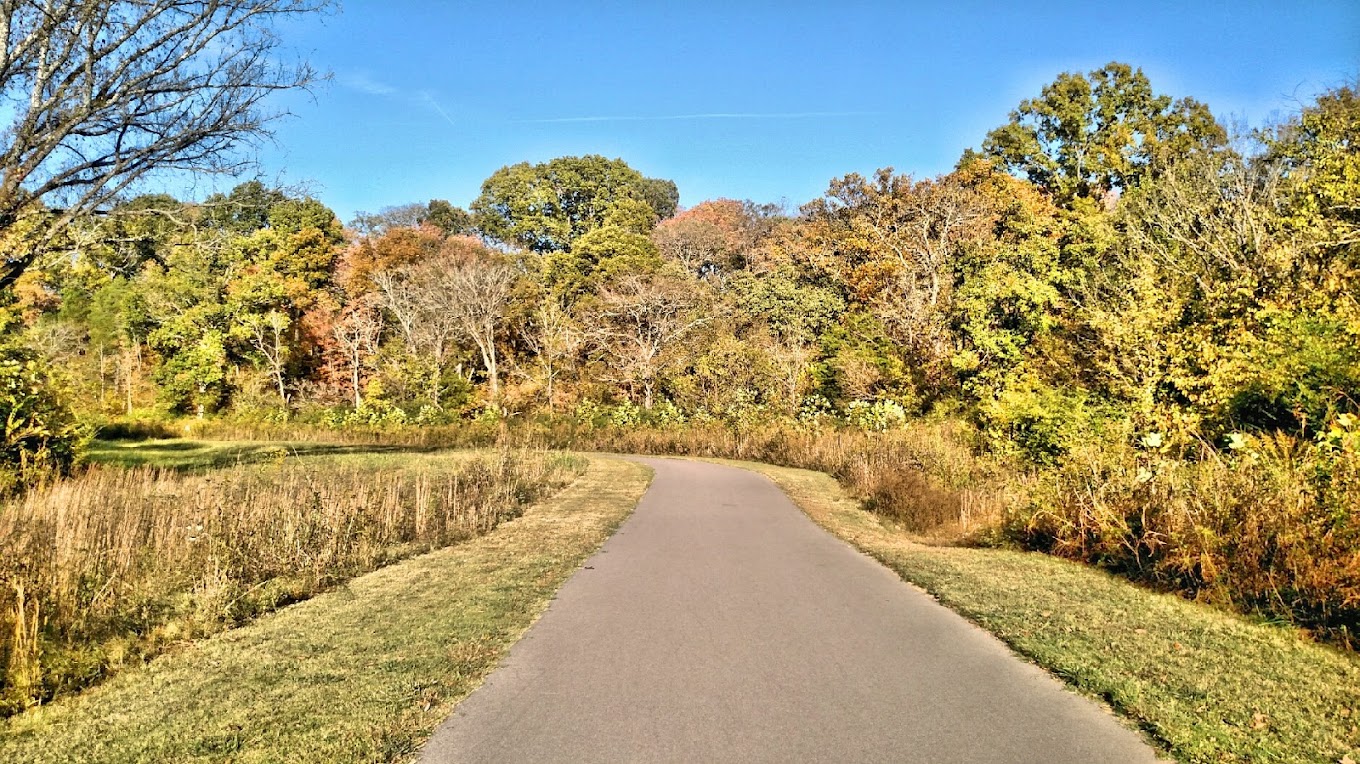 In addition to the greenway, the Mill Creek area boasts several beautiful parks. Mill Creek Park, with its spacious fields, playground, and picnic areas, is a favorite among families. On a sunny day, it's a fantastic place for a picnic or a friendly game of soccer or frisbee. The nearby Lenox Village Park, while smaller, offers a quiet retreat for relaxation or reading a book under the shade of its trees.
For those who enjoy water activities, the nearby J. Percy Priest Lake is a must-visit. This man-made lake is popular for boating, fishing, and swimming. Its surrounding area also offers camping sites, picnic areas, and hiking trails, adding to the outdoor adventures one can enjoy.
A short drive from Mill Creek will take you to Radnor Lake State Park, a natural area right in the heart of Nashville. This park is a haven for wildlife enthusiasts as it teems with wildlife like deer, otters, and a variety of birds. The park offers numerous trails for hiking, ranging from easy walks to more challenging treks.
For the golf enthusiasts, the Nashboro Golf Club is located nearby, offering an 18-hole course set in a beautiful landscape, perfect for all skill levels.
From trails to parks to water activities, the Mill Creek area certainly embraces an outdoor lifestyle, offering a variety of options to get outside and enjoy the beautiful Tennessee nature.
Education
In Mill Creek, Nashville, TN, residents are fortunate to have access to an array of high-quality public and private educational options. The public school system in this area is administered by Metropolitan Nashville Public Schools, one of the largest school districts in Tennessee. The local public elementary school, Mill Creek Elementary, is well-regarded for its strong academic program and dedicated staff. Moreover, the nearby Oliver Middle School and John Overton High School have been recognized for their comprehensive curricular offerings, diverse student populations, and a wide range of extracurricular activities.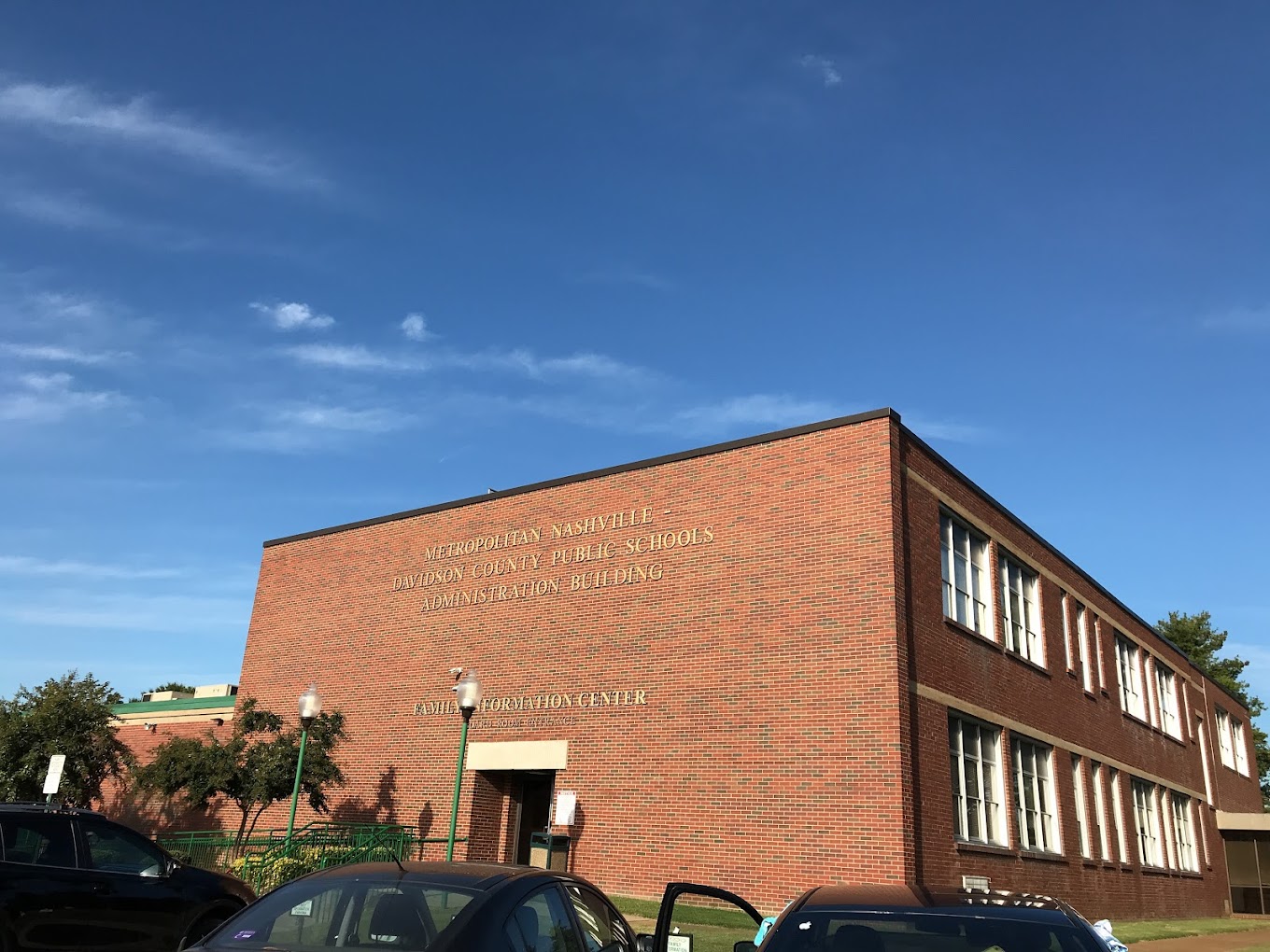 Mill Creek residents also have the choice of enrolling their children in a public charter school. Charter schools, like KIPP Nashville College Prep, offer an alternative to traditional public schooling with a distinct educational approach and ethos. These schools often have more flexibility in their curriculum design and school governance, providing a unique environment that might better suit certain students' needs and learning styles.
In terms of private education, Mill Creek is in close proximity to a number of esteemed institutions. Among these, Nashville Christian School stands out. Serving students from PreK through 12th grade, Nashville Christian provides a comprehensive education that integrates a faith-based perspective with rigorous academic standards. Similarly, Brentwood Academy, located just south of Mill Creek, is a prestigious private school known for its academic excellence, athletic programs, and commitment to character development.
For families seeking a Montessori-style education, the Montessori Academy in nearby Brentwood is an excellent option. Their curriculum emphasizes independence, self-directed learning, and respect for a child's natural psychological development, aligning with Dr. Maria Montessori's philosophy.
On the whole, whether families are seeking traditional public education, charter school innovation, or private schooling with various philosophical underpinnings, they can find it in or near the Mill Creek area of Nashville, TN.
Shopping and Retail
For those who enjoy shopping, the Mill Creek area of Nashville, TN, offers a plethora of options to explore. If you're after a more traditional shopping experience, the CoolSprings Galleria, located a short drive away in Franklin, houses a mix of high-end retailers and popular chain stores. It's a one-stop-shop for everything from fashion and home goods to electronics and beauty products. With its food court and cinema, it's more than just a shopping destination; it's a place for entertainment and dining as well.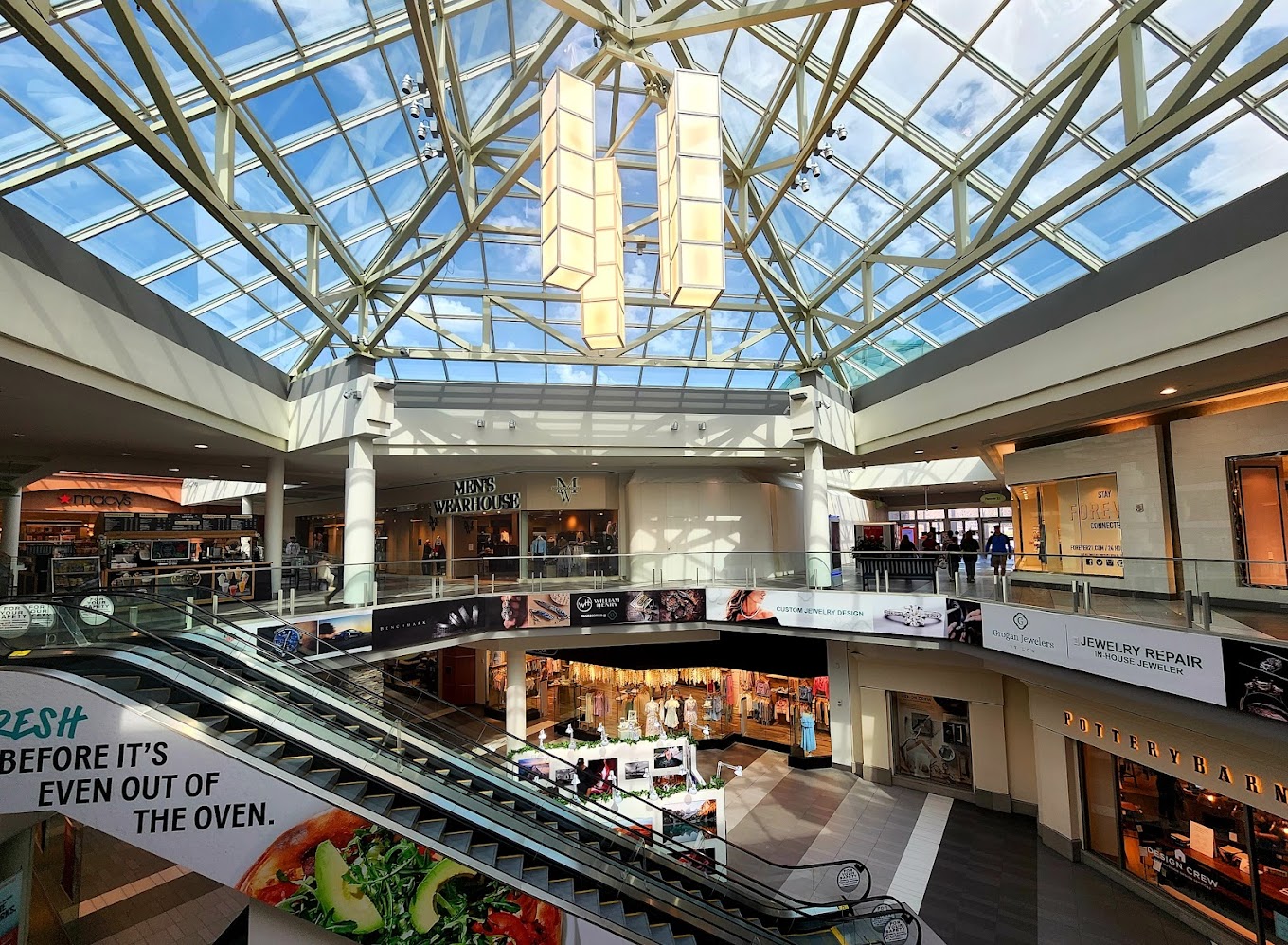 In contrast to the mall environment, the historic Nolensville Road is home to an eclectic mix of local boutiques and shops. Antique lovers will be in heaven with spots like Nolensville Feed Mill, an amiable country store featuring antiques, handcrafted items, and local produce. If you're searching for unique home decor, the Peacock Lane boutique offers a curated collection of furniture and home accessories, giving your home that desired rustic chic vibe.
For groceries, Mill Creek has plenty of options. Besides the typical Kroger and Walmart, there's also the Fresh Market, which provides a wide array of organic and specialty food items. For a more locally-sourced selection, the weekly Nolensville Farmer's Market is a must-visit. Here, you can find locally-grown fruits and vegetables, homemade baked goods, and artisanal products that support the local economy and promote sustainable living.
If you're into DIY projects or need supplies for home improvements, Mill Creek is in proximity to both a Home Depot and a Lowe's. These stores carry a comprehensive selection of tools, materials, and appliances. Finally, the sprawling retail park at Nashville West Shopping Center, a short drive away, further extends the range of retail options with stores like Target, Best Buy, and Dick's Sporting Goods. Whether you're looking for daily necessities or specialty items, Mill Creek and its surrounding areas certainly have something to offer.
Business and Economy
Mill Creek, located in the outskirts of Nashville, TN, benefits from a diverse economic landscape thanks to the wide array of businesses and industries that thrive in and around the area. Nashville, often referred to as "Music City," is renowned for its vibrant music and entertainment industry. Several recording studios, talent agencies, and music labels have set up shop in the city, providing a robust economic impetus and job opportunities for Mill Creek residents.
Healthcare is another pivotal sector for the local economy. Nashville is home to a dense concentration of healthcare companies, including the headquarters of Hospital Corporation of America (HCA), one of the largest private operators of healthcare facilities in the U.S. This sector provides a myriad of jobs, from clinical roles such as nurses and doctors to administrative and support positions.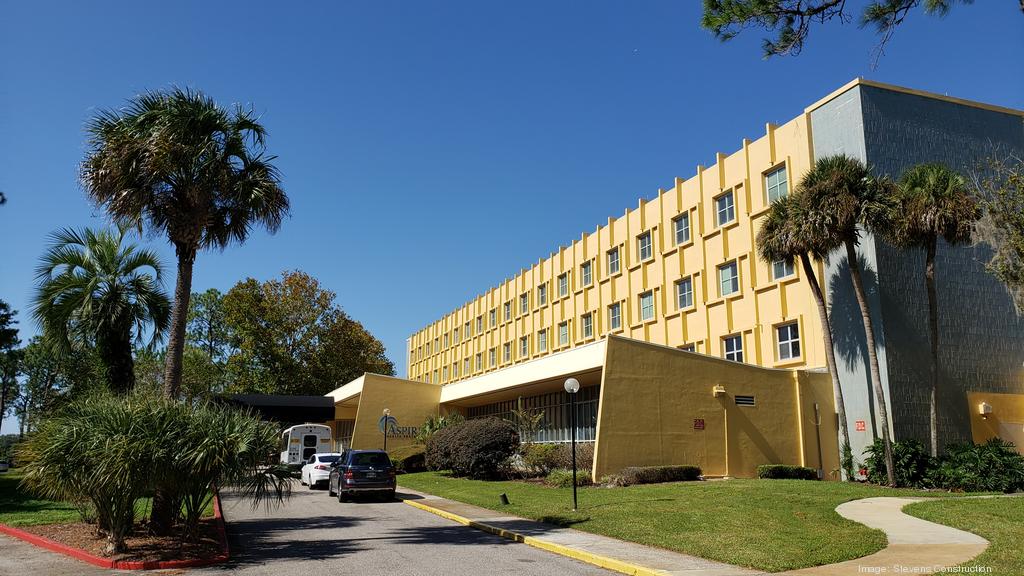 Moreover, the city has become a hub for the tech industry, particularly health tech, fostering a dynamic startup scene. Startups like Aspire Health, InQuicker, and Stratasan are fueling innovation in healthcare delivery and data management, contributing significantly to Nashville's reputation as the "Silicon Valley of Health Tech."
The education sector is also noteworthy, given the number of universities and colleges in Nashville, including Vanderbilt University and Belmont University. These institutions not only employ a large number of educators and support staff, but also contribute to the economy through research and development initiatives.
In terms of local businesses, Mill Creek and the neighboring Nolensville area are known for their small businesses, ranging from local retail shops, restaurants, and service providers. These businesses give the area a distinct charm, while also supporting the local economy and providing essential services to the community. Whether in the creative industries, healthcare, education, or local commerce, the businesses and industries in and around Mill Creek offer a vibrant economic ecosystem.
Hotels and Lodging
Visitors to the Mill Creek area of Nashville, TN, will find a wide array of accommodation options catering to different needs and preferences. From brand-name hotels to charming bed and breakfasts, there's something for every kind of traveler.
If you prefer the reliability and familiarity of established hotel chains, the nearby Brentwood area is home to a host of them. The Hilton Suites Brentwood, for instance, offers spacious rooms and a range of amenities, including an indoor pool, fitness center, and an on-site restaurant. Similarly, the Courtyard by Marriott Nashville Brentwood offers a blend of comfort and convenience, ideal for both business and leisure travelers.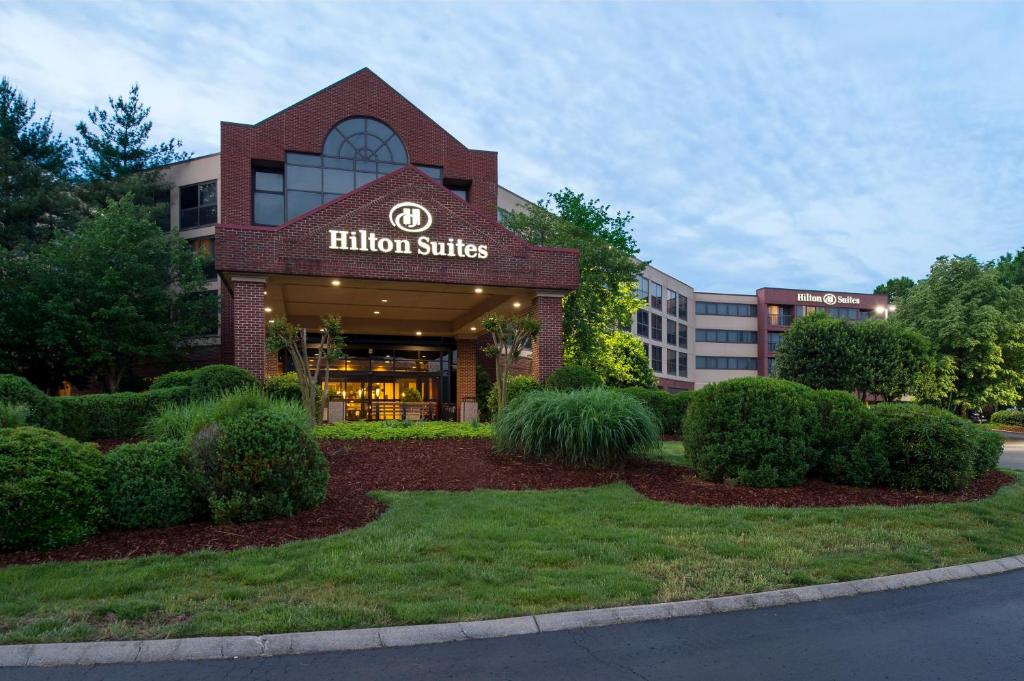 For those who enjoy a more boutique experience, the Candlewood Suites Nashville - Brentwood is a noteworthy option. This all-suite hotel features rooms with full kitchens and separate living areas, making it a perfect choice for extended stays. Their outdoor gazebo grill and complimentary laundry facilities add to the home-away-from-home feel.
In the heart of Nashville, a short drive from Mill Creek, are more upscale and boutique options. The Hermitage Hotel, with its opulent, early 20th-century design, offers a lavish and unique lodging experience. In contrast, the 21c Museum Hotel combines contemporary art, cultural programming, and a boutique hotel experience into one.
For a more intimate and personalized experience, consider one of the several bed and breakfast options in the area. The Big Bungalow Bed & Breakfast, located in East Nashville, offers a cozy atmosphere with its three spacious rooms and a private garden where guests can relax. The owner also provides healing arts services, including massages and yoga classes, for a truly restful stay.
Regardless of where you choose to stay, you'll find that the Mill Creek area and its surroundings provide a range of accommodations to make your visit to Nashville comfortable and memorable.
Travel and Transportation
Travelers and residents in the Mill Creek area of Nashville, TN, will find the region well-connected by both air and ground transportation options. The nearest airport, Nashville International Airport (BNA), is conveniently located about 16 miles away, roughly a 20-minute drive from Mill Creek. This bustling airport provides numerous flights daily, connecting Nashville to various destinations across the country and around the world. It serves multiple airlines, including Delta, Southwest, and American Airlines, ensuring flexibility and options for travelers.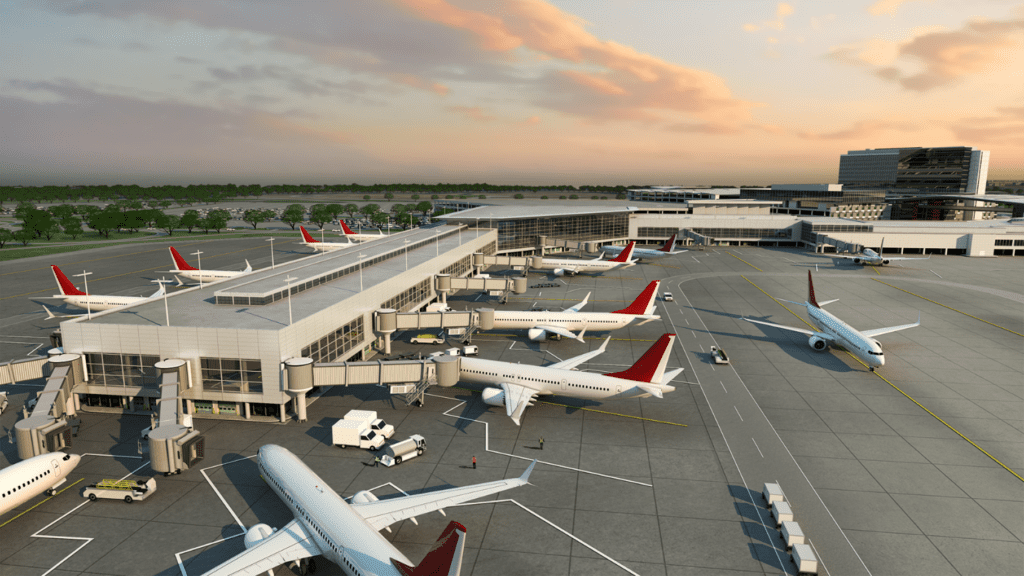 As for public transportation, Mill Creek is serviced by the Metropolitan Transit Authority (MTA), known locally as WeGo Public Transit. A number of bus routes pass through the area, providing connections to Downtown Nashville and other parts of the city. This offers an affordable and environmentally-friendly alternative to driving for residents commuting to work or visitors exploring the city.
WeGo also operates the Music City Star, a commuter rail service with a route running from Lebanon, TN, through Downtown Nashville. While the rail service doesn't pass directly through Mill Creek, it's easily accessible via bus connections, providing yet another option for commuting or traveling around the region.
For those who prefer cycling or walking, Mill Creek is quite friendly for these modes of transport as well, with a good network of sidewalks and bike lanes in many areas. Moreover, Nashville's B-cycle program, a citywide bike-share service, has several stations around the city and offers an active and fun way to get around.
In terms of ride-sharing, both Uber and Lyft operate in the Nashville area, offering convenient and usually quick transportation at the tap of a screen. They can be particularly useful for getting to locations not directly serviced by public transit or for traveling at times when public transit services are less frequent. All in all, Mill Creek's location offers a range of transportation options, making getting around quite convenient.