Illume, Nashville, TN Condos for Sale
Illume, Nashville, TN Property Listings
October 1, 2023
Rather speak with a local Illume, Nashville real estate agent on the phone instead? Give us a call at
(615) 257-8317
for a free consultation. We look forward to helping you find the perfect condo!
Illume
Condo
s
Condos are a popular choice in urban environments, especially in locations like Nashville, TN. The average year built for condominiums can span from the 1970s to new constructions completed just this year, depending on the area. Many of these buildings are constructed by reputable builders and developers with a keen interest in urban planning and architectural design. These companies often have a long track record of producing high-quality residences and use their expertise to create living spaces that combine functionality with aesthetic appeal.
In terms of size, the average square footage of condos can vary widely depending on the type of condominium and its location. For instance, a one-bedroom condo in the city center might measure anywhere from 600 to 800 square feet, whereas a two-bedroom unit could range from 900 to 1200 square feet or more. In luxury buildings, there may also be much larger units available, with multiple bedrooms and expansive living areas.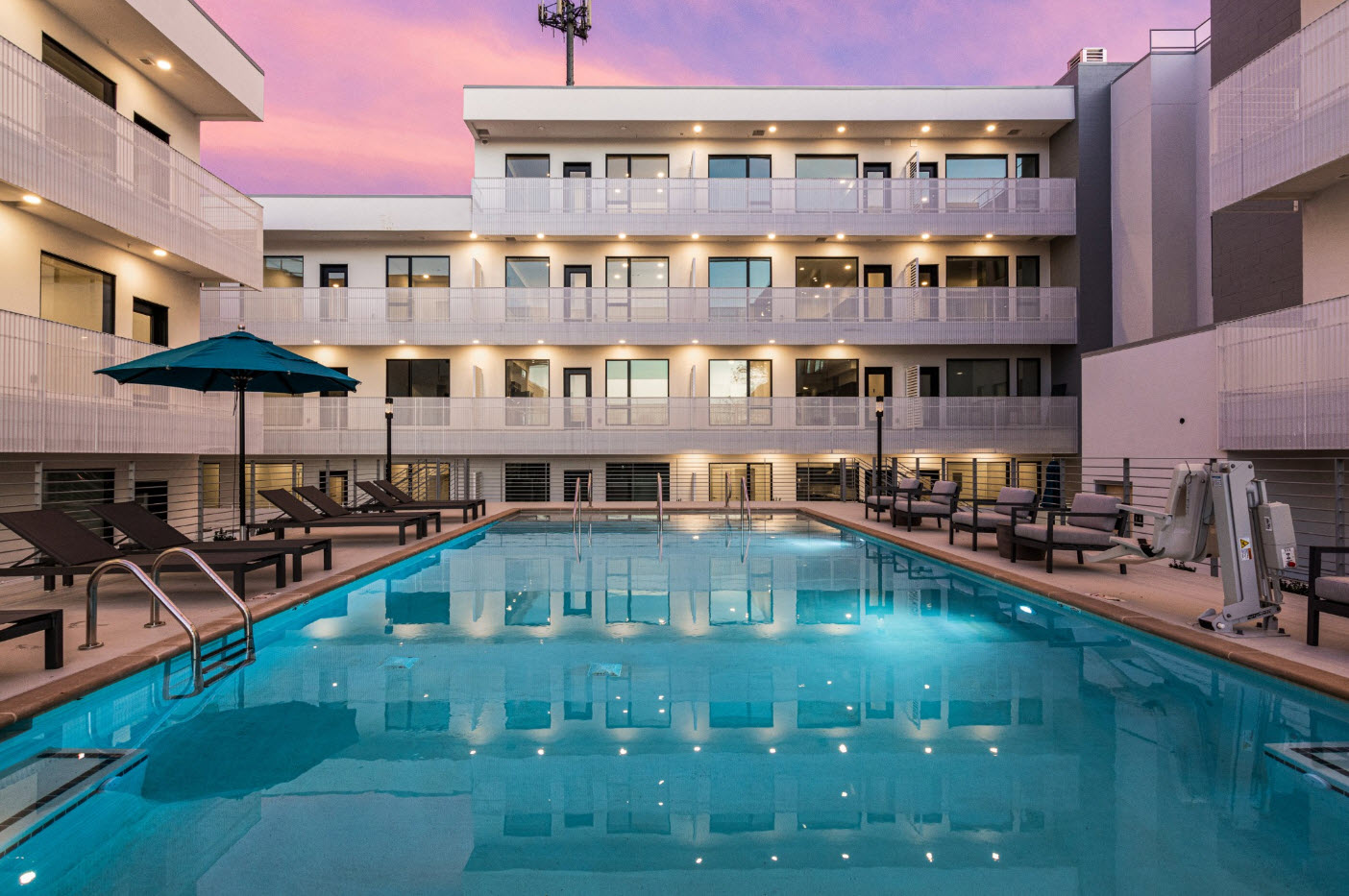 There is a wide variety of condo types available to suit different buyers' needs and preferences. Some buildings consist entirely of residential units, while others may be mixed-use, incorporating retail or office spaces on the lower floors. Additionally, condos can range from affordable units targeted at first-time homebuyers to luxury residences with high-end finishes and amenities. Some condos are part of larger communities, with shared amenities such as swimming pools, fitness centers, and concierge services.
The number of condos within a building or complex also varies widely. Some smaller buildings might only house a few units, while larger developments could have hundreds of condos spread across multiple buildings. It's also not uncommon for large urban areas to have several thousand condos within a single zip code. This diversity in condo availability allows for a wide range of housing options, accommodating a variety of lifestyles and budget ranges.
Similar Communities
In Nashville, there are several neighborhoods that could offer a similar lifestyle, construction, and price point to the Illume. The Gulch is one such neighborhood. As one of Nashville's upscale, urban neighborhoods, The Gulch offers a mix of high-end residential, retail, and commercial spaces. Buildings in this area feature modern construction styles similar to the Illume, with luxury condo and apartment buildings offering a host of amenities. The Gulch is known for its vibrant lifestyle with a rich selection of restaurants, shopping boutiques, and nightlife destinations.
Another neighborhood worth considering is East Nashville. While it has a slightly more eclectic and bohemian vibe, it offers a variety of housing styles, including newer condo and townhouse developments. The price point in East Nashville can be similar to that of Illume, with many units featuring modern construction and design. East Nashville is known for its vibrant music scene, popular restaurants, and bustling shopping districts.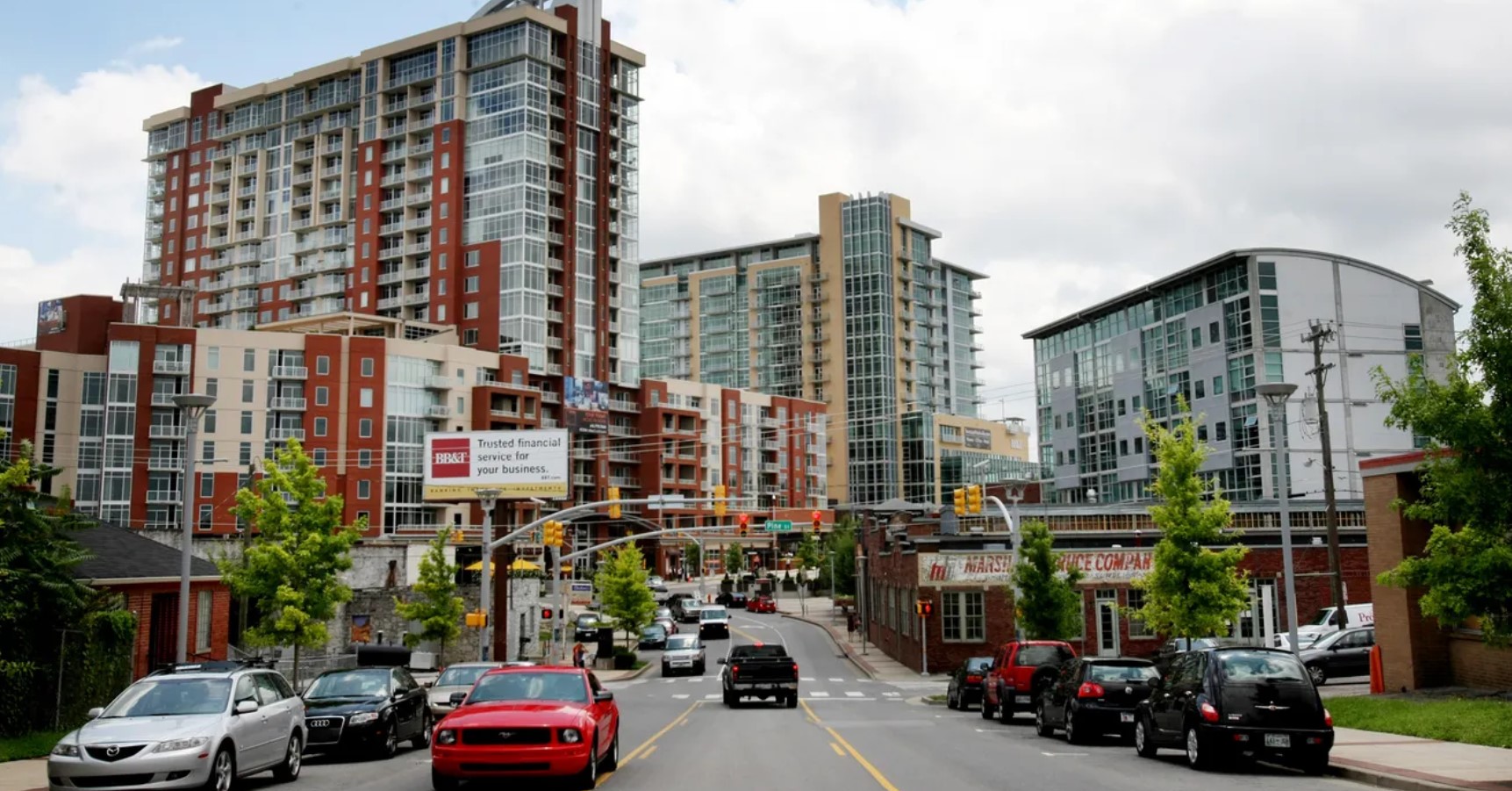 Downtown Nashville also presents a parallel to Illume with its array of modern condo developments. The heart of the city, downtown Nashville is home to a number of residential buildings that match Illume's contemporary aesthetic and price point. The lifestyle here is urban and fast-paced, with a multitude of entertainment options, such as live music venues, professional sports stadiums, museums, and a diverse food scene.
Lastly, the neighborhood of Sobro (South of Broadway) features a blend of modern luxury apartment buildings and condos, similar in construction to Illume. It is a rapidly developing area with a comparable price point. Sobro provides an urban lifestyle with close proximity to the downtown area and easy access to parks, cultural destinations, and a range of dining and entertainment options.
Food Scene
The dining scene near a property like Illume in Nashville, TN is sure to be as diverse and vibrant as the city itself. Nashville, known for its unique blend of southern charm and urban chic, offers a culinary scene that reflects the same spirit.
Right around the corner, you'd likely find a hearty Southern eatery serving classics like hot chicken, barbeque ribs, and biscuits with gravy, all staples of Nashville's food scene. These establishments often pride themselves on their generations-old recipes and commitment to local ingredients. There are also a variety of soul food restaurants and steakhouses in the area, offering a touch of elegance and a taste of Southern hospitality.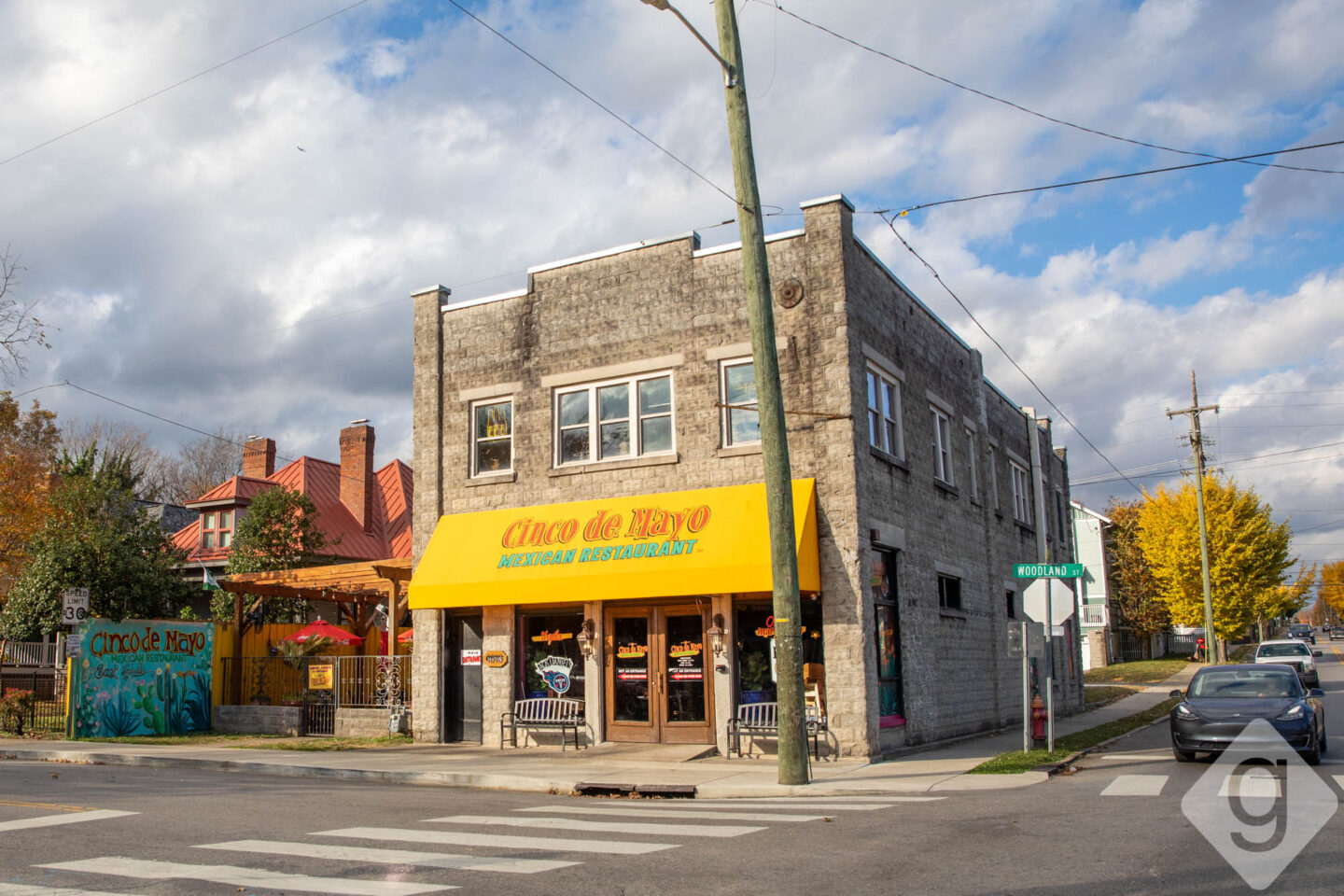 Of course, Nashville's culinary landscape goes far beyond traditional Southern cuisine. The city is known for its innovative chefs and growing number of sophisticated, farm-to-table establishments. Here, one can enjoy a range of contemporary dishes, prepared with an emphasis on fresh, locally sourced ingredients. These restaurants often provide a sleek, modern atmosphere that matches the aesthetic of the Illume and similar properties.
Given Nashville's status as a global city, the area would likely host a variety of international cuisines as well. You might discover authentic Mexican taquerias, Italian trattorias, Asian fusion restaurants, and much more. And let's not forget about the local coffee shops, bakeries, and dessert bars for those sweet-tooth cravings or just a place to hang out with friends.
As with any thriving city, Nashville's food scene continues to evolve and grow, bringing new flavors and dining experiences to the residents of properties like the Illume. The close proximity to these eateries, ranging from casual to fine dining, enhances the appeal of living in such an urban setting.
Entertainment
Living in Nashville, particularly near a development like Illume, gives you a front-row seat to some of the best entertainment and sporting events in the region. Nashville is known as Music City for a good reason – it's home to some of the most iconic music venues in the country. For example, the legendary Ryman Auditorium and the Grand Ole Opry House, known for their country music performances, are venues that any music enthusiast would be thrilled to frequent.
In addition to these classic venues, a myriad of bars, clubs, and smaller performance spaces likely dot the surrounding area, offering live music of all genres on any given night. The city's vibrant music scene extends beyond country to include rock, blues, jazz, and more. You'd also find plenty of festivals and outdoor concerts taking place throughout the year, providing additional opportunities for entertainment.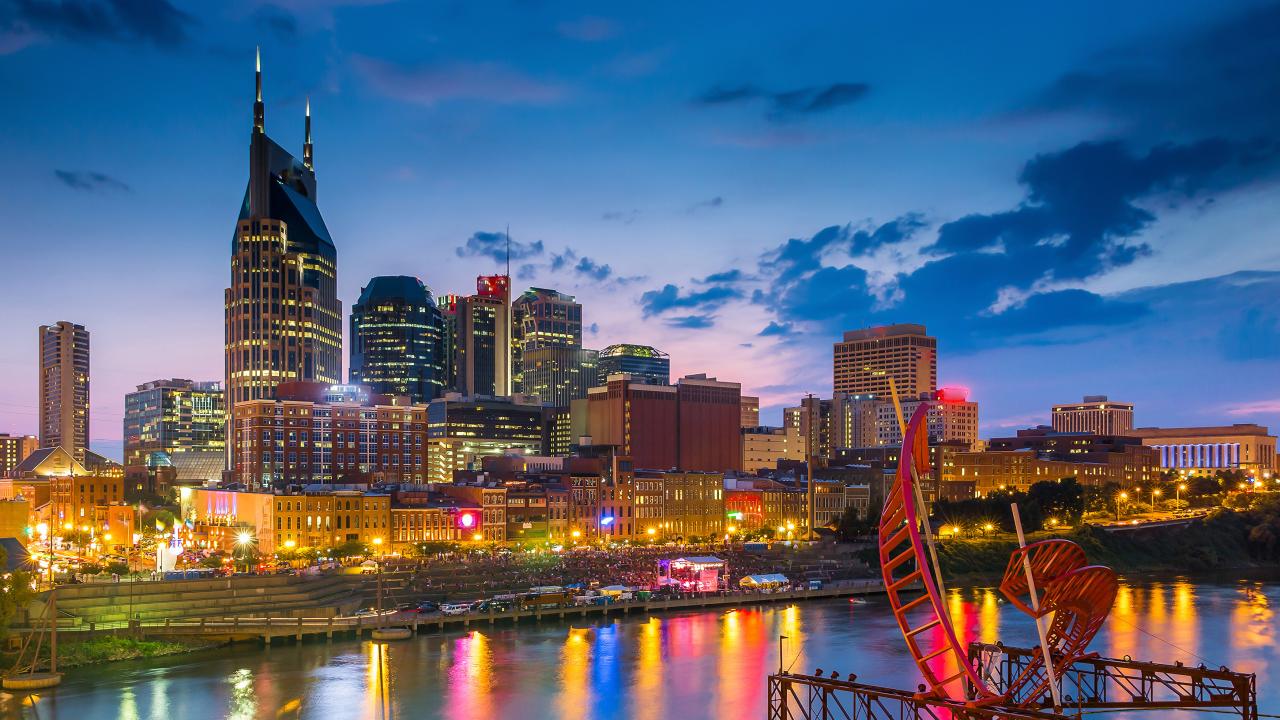 On the sporting side, Nashville is home to several professional sports teams. You've got the Nashville Predators of the NHL, whose games are a thrilling spectacle of hockey action. The Bridgestone Arena, where the Predators play, would likely be just a short commute from a central location like Illume.
For NFL fans, the Tennessee Titans play at Nissan Stadium, situated right across the Cumberland River from downtown Nashville. The energy on game day is palpable, as fans from all over come to support the Titans. Additionally, the city hosts minor league baseball and soccer teams, offering sports fans a variety of events to enjoy throughout the year.
But entertainment in Nashville isn't limited to music and sports. The city boasts a lively arts scene, with an array of galleries, theaters, and cultural festivals. Local theaters likely offer a range of performances from Broadway-style shows to innovative contemporary plays and musicals. Plus, the city's many museums and historical sites provide further entertainment for history and art enthusiasts.
Health and Wellness
Living near a development like Illume in Nashville, you'd likely have an abundance of health and wellness options at your fingertips. This area of the city, known for its dynamism and diversity, caters to a wide range of lifestyles, including those focused on maintaining a balanced and healthy lifestyle.
First and foremost, you'd probably find a variety of fitness centers and gyms in the area, ranging from large chains to boutique studios. Whether you're into weightlifting, cardio, or group fitness classes, these facilities offer a myriad of options to keep fit. Specialty fitness studios likely offer classes like yoga, Pilates, barre, and spin, allowing you to vary your workouts and find something that truly resonates with you.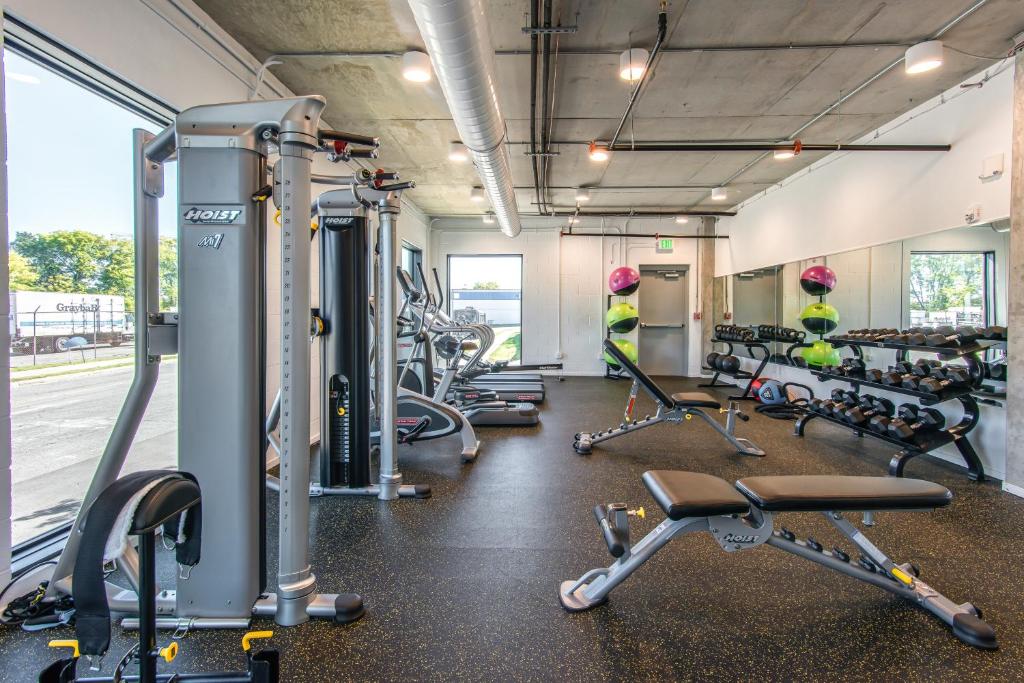 For outdoor enthusiasts, Nashville's park system is second to none. The city is sprinkled with green spaces, providing a breath of fresh air amidst the urban environment. These parks offer walking and biking trails, sports facilities, and areas for outdoor workouts or yoga sessions. Not to mention, being outside in nature is a great stress reliever, contributing to mental as well as physical wellness.
In terms of nutrition, you'd have access to an array of healthy eating options. From grocery stores stocked with organic and locally-sourced products to farmers' markets selling fresh produce, the choices are plentiful. Nashville's food scene also includes a number of restaurants and cafes serving health-conscious meals, including vegan, vegetarian, and gluten-free options.
Lastly, for holistic wellness, you'd likely find wellness centers offering services like massage therapy, acupuncture, and mindfulness training. These centers often focus on the whole person, promoting mental, emotional, and physical wellbeing. In addition, there are likely several meditation centers or yoga studios offering classes that focus on mindfulness and stress relief, rounding out the range of options for those seeking a balanced lifestyle.
Outdoor Lifestyle
Nashville is not just about music and nightlife. For outdoor enthusiasts living near a development like Illume, the city also offers a rich array of parks, green spaces, and outdoor activities. These spaces provide an oasis of calm amidst the urban environment, allowing residents to enjoy a little nature without straying far from the city.
Centennial Park, for instance, is one of Nashville's premier parks. Although I don't have the exact location details of Illume, this 132-acre park features the iconic Parthenon, a one-mile walking trail, Lake Watauga, and the Centennial Art Center. It's a popular spot for picnics, walking, cycling, and simply soaking up the sun on a beautiful day.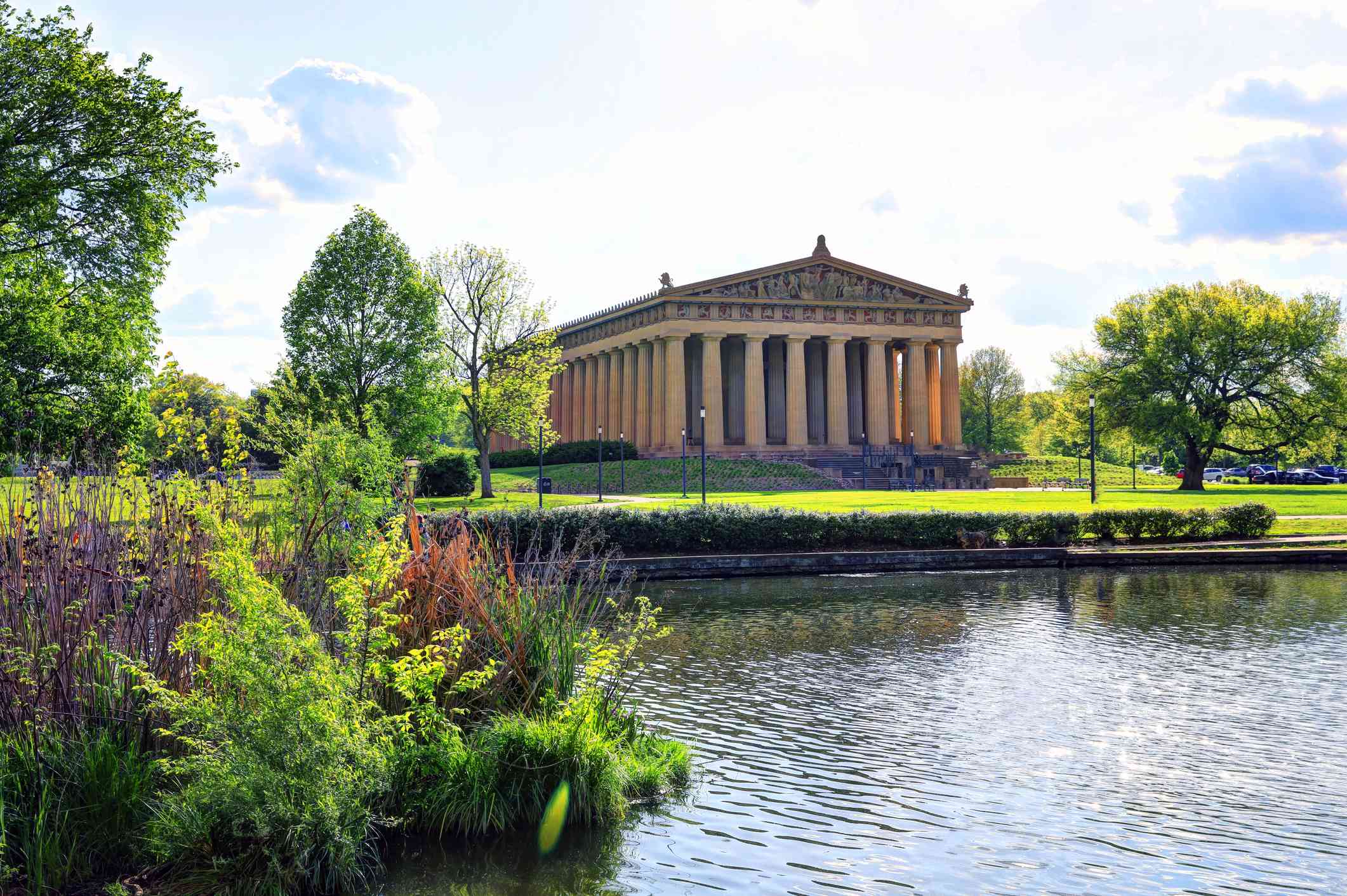 In the heart of the city, you'd find the Riverfront Park, a scenic area along the Cumberland River that hosts various concerts and festivals throughout the year. There are trails for walking and biking, as well as picnic areas and dog parks. The park also provides access to the river for those who enjoy kayaking or paddleboarding.
Aside from parks, Nashville offers other outdoor activities. You'd likely find opportunities for hiking and trail running in the nearby hills and forests. For instance, the Warner Parks, located a short drive from the city center, offer miles of hiking and equestrian trails, as well as an excellent nature center.
Biking enthusiasts would enjoy Nashville's greenways, which are linear parks and trails that connect several neighborhoods. These greenways are perfect for biking, walking, or jogging while enjoying the city's natural beauty.
Golfers, too, would find several golf courses around Nashville offering a range of challenges for all skill levels. From public courses to high-end country clubs, the city caters to all golfing preferences.
In short, even amidst Nashville's urban bustle, you'd likely find plenty of opportunities to connect with nature and maintain an active, outdoor lifestyle near a location like Illume.
Education
For families living near a development like Illume in Nashville, there are numerous options when it comes to both public and private education. The city prides itself on offering a variety of educational opportunities that cater to a range of interests and needs.
In terms of public schools, Nashville falls under the jurisdiction of the Metro Nashville Public Schools district, one of the largest school systems in Tennessee. The district includes a variety of schools, from elementary through high school, many of which have achieved recognition for their academic programs. The public schools often have strong curricula with a balanced emphasis on academics, arts, and sports.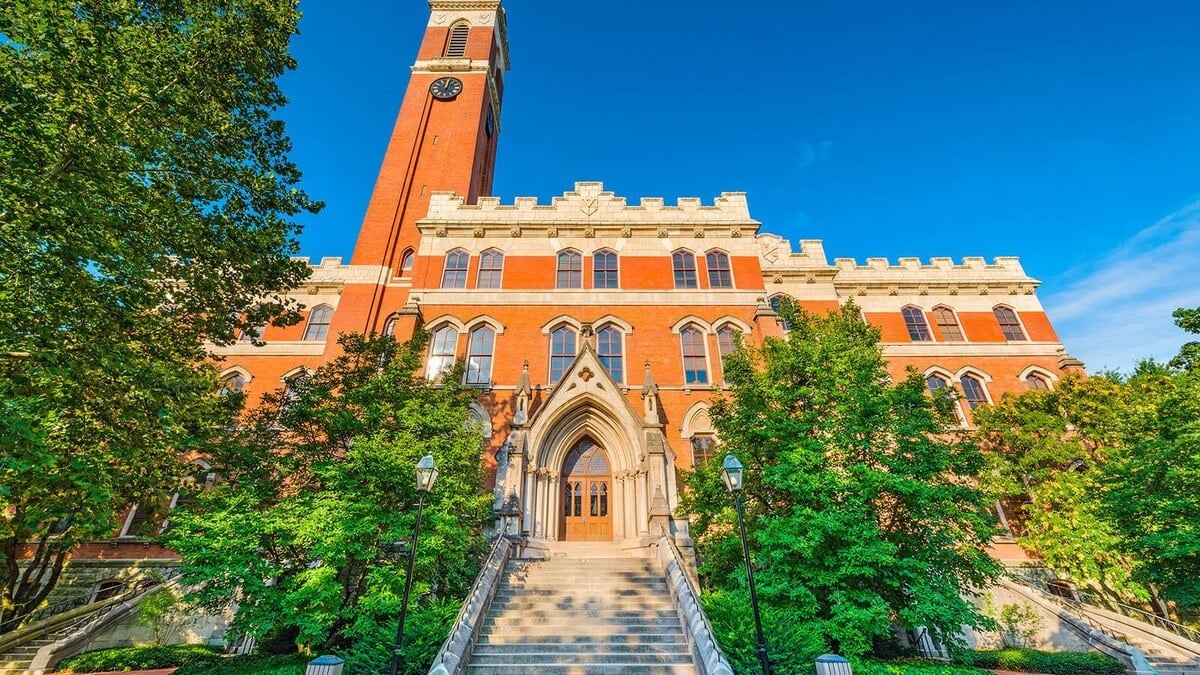 The district also offers a selection of magnet schools. These public schools provide specialized programs and typically accept students from across the district, often via a lottery system. Some magnet schools in Nashville focus on specific areas of study, such as science, technology, engineering, and math (STEM), performing arts, or International Baccalaureate programs.
For parents interested in private education, Nashville is home to a number of highly respected private schools. These range from religious-affiliated schools to independent institutions, and they span the entire spectrum of grade levels. These schools often offer a unique curriculum and smaller class sizes for more individualized attention. Some are college-preparatory schools with rigorous academic programs, while others might focus on specific learning styles or pedagogical philosophies.
Moreover, for post-secondary education, Nashville is home to a number of renowned universities and colleges. Notably, Vanderbilt University, Belmont University, and Tennessee State University all call Nashville home, offering a range of undergraduate and graduate programs.
In short, the Nashville area, including the potential surroundings of a place like Illume, offers a plethora of choices for quality education at all levels.
Shopping and Retail
If you're residing in a place like Illume in Nashville, you'd likely have a host of shopping and retail options to choose from. Nashville's reputation as a fashion and retail hub ensures a variety of establishments to suit every taste and budget.
One of the prime shopping destinations in the city is the Green Hills neighborhood. Though it's not downtown, it's a short drive away and features a range of retail outlets from high-end boutiques to well-known national chains. The Mall at Green Hills, in particular, is home to luxury brands such as Louis Vuitton, Tiffany & Co., and Nordstrom, making it a go-to spot for fashion-forward shoppers.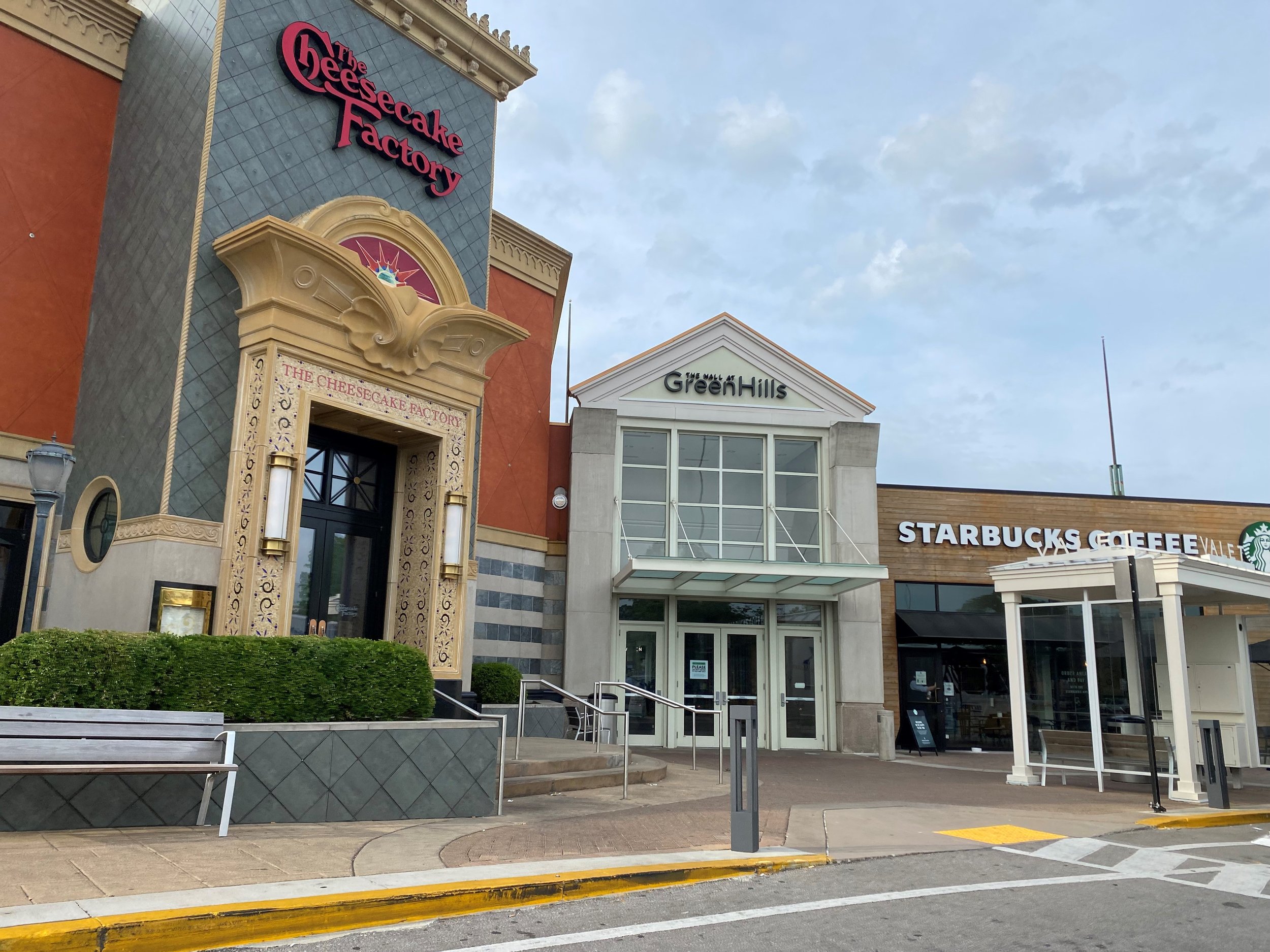 For those who prefer a more eclectic shopping experience, areas like East Nashville and 12 South offer a mix of vintage stores, local boutiques, and artisan shops. These neighborhoods are known for their creative vibe, and that extends to their retail offerings. Whether it's one-of-a-kind clothing, handcrafted jewelry, or locally made home goods, you're sure to find unique items that can't be found anywhere else.
The Gulch is another hotspot for shopping in Nashville. This upscale, urban neighborhood is known for its chic boutiques offering everything from contemporary fashion to home decor. And with new stores opening frequently, there's always something new to discover.
Furthermore, Nashville's retail scene isn't limited to clothing and accessories. The city also boasts a variety of specialty stores, from record shops for the music enthusiast, to bookstores for the avid reader, to gourmet food markets for the home cook. Plus, with the city's focus on local goods, many stores highlight products made right in Nashville or the surrounding region.
In essence, living in a place like Illume in Nashville would mean being at the heart of a vibrant shopping scene, with a wide array of options to cater to different styles, tastes, and needs.
Business and Economy
If you were to be located near a place like Illume in Nashville, you'd find yourself surrounded by a dynamic mix of industries and businesses that fuel the local economy. Known as Music City, Nashville is, understandably, synonymous with the music and entertainment industry. From recording studios to music management agencies, this sector has a major presence in Nashville, employing a significant number of people and contributing greatly to the city's vibrant culture.
Healthcare is another key industry in Nashville. The city is considered a healthcare hub, hosting the headquarters of major healthcare providers and hospital operators like HCA Healthcare and Community Health Systems. Along with these giants, a plethora of other health services, biotech firms, and health-tech startups also thrive in the region.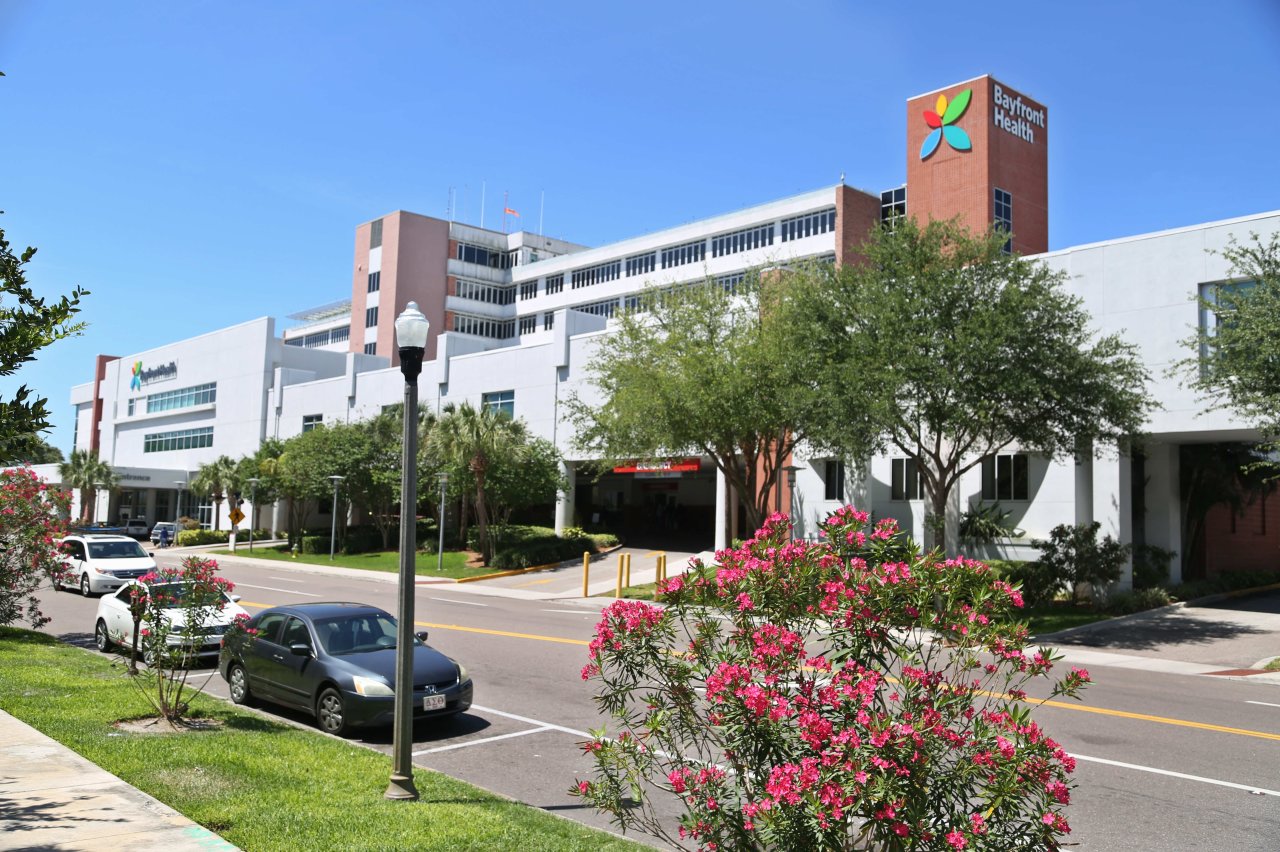 Education also plays a substantial role in Nashville's economy. With numerous universities and colleges, including the esteemed Vanderbilt University, the education sector provides a considerable number of jobs. It also feeds into the area's strong reputation for research and development.
The auto industry, specifically Nissan North America, also has a significant presence in the greater Nashville area. Their operations contribute to a diverse range of roles, from manufacturing to corporate jobs.
In the last decade, Nashville has become an increasingly attractive location for tech companies and startups. The combination of a skilled workforce, attractive living conditions, and supportive business climate has led to a growing number of tech-related firms setting up shop in the city.
Tourism, of course, remains a significant contributor to Nashville's economy. The city's rich musical heritage, food scene, and vibrant nightlife attract millions of tourists each year, supporting a myriad of businesses, from hotels and restaurants to retail stores and tour companies.
In essence, living near a place like Illume in Nashville means being in the midst of a thriving, diverse economy with a variety of industries and businesses.
Hotels and Lodging
Should you have guests visiting while you're residing in a place like Illume in Nashville, they'd have a wide range of lodging options to choose from, ranging from upscale hotels to charming bed and breakfasts. Nashville, being a popular tourist destination, is well-equipped to accommodate visitors with diverse preferences and budgets.
In the heart of the city, visitors would find several upscale hotels offering luxurious amenities. For instance, the Hermitage Hotel, a historic and iconic establishment, provides a taste of Southern grandeur. Similarly, the Omni Nashville Hotel, located in downtown, offers modern luxury with a touch of Nashville's vibrant music culture.
For those looking for a more boutique experience, Nashville doesn't disappoint. Hotels like the 21c Museum Hotel in downtown or the Hutton Hotel in West End offer a unique blend of hospitality and art, creating an atmosphere that's both chic and inviting.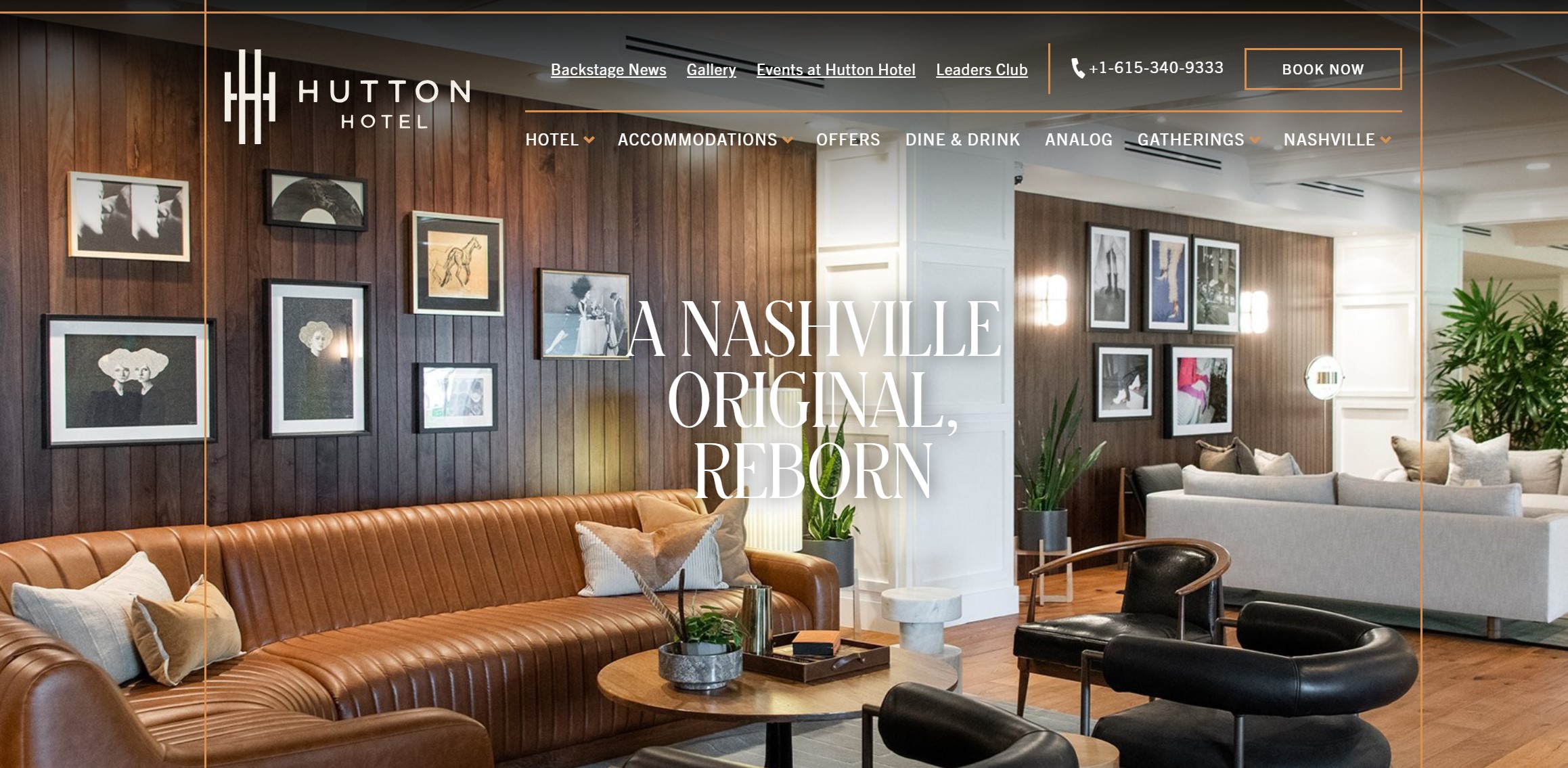 If your visitors prefer a home-away-from-home experience, the city has a variety of bed and breakfasts and guesthouses. These establishments, often located in historic homes or charming neighborhoods, offer a more personalized touch. From the urban sophistication of the Germantown Inn to the historic charm of The Big Bungalow B&B in East Nashville, there's something to suit every taste.
In recent years, vacation rental properties have also become a popular choice. Platforms like Airbnb and Vrbo offer a plethora of options, from downtown apartments to quaint homes in Nashville's diverse neighborhoods. This option can be particularly appealing for those looking for a more local or long-term stay experience.
In short, Nashville offers a broad array of accommodations to suit all preferences and budgets. So, no matter who's coming to visit you while you're living near a place like Illume, they're sure to find the perfect place to stay.
Travel and Transportation
If you're living in a development like Illume in Nashville, you'd likely find yourself in relatively close proximity to the Nashville International Airport (BNA). While I don't have the exact distance, BNA is located in the southeastern section of the city and serves as a major hub for travel in and out of Nashville. It hosts a variety of airlines, both domestic and international, making it a convenient choice for both personal and business travel.
When it comes to public transportation, the Nashville Metropolitan Transit Authority (MTA) operates an extensive network of bus routes throughout the city. MTA's buses are a cost-effective way of getting around the city, and depending on where Illume is located, there should be a bus stop within walking distance.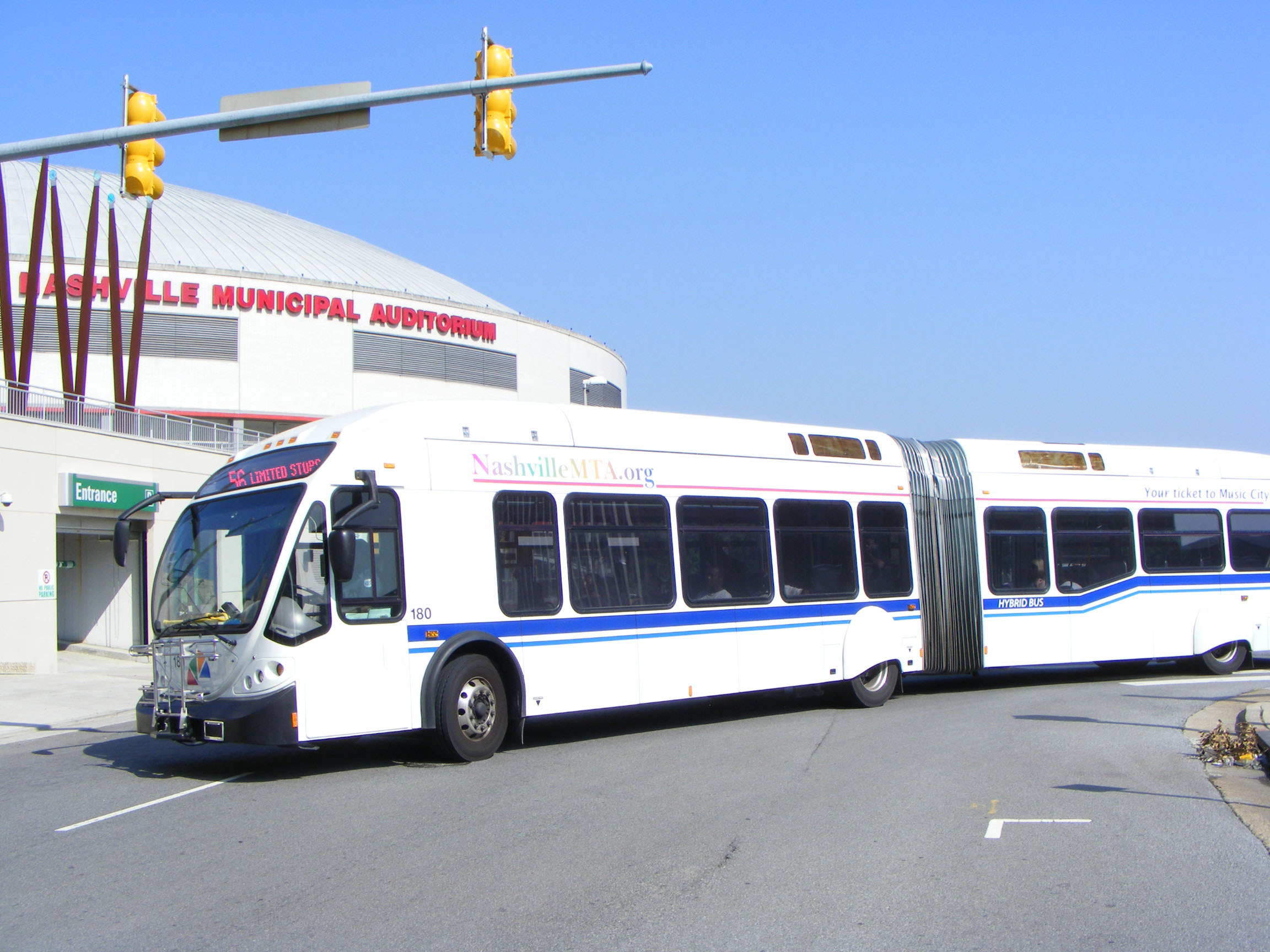 Another public transportation option in Nashville is the Music City Star, a commuter rail service with a number of stations in the metropolitan area. If you're working outside of the city center or planning a day trip, the Music City Star could be a convenient option.
For shorter distances, the city also has a bike share program, Nashville B-cycle, which operates numerous bike rental stations around the city. This can be a great way to get some exercise while commuting or exploring the city's many bike-friendly routes.
In recent years, ride-sharing services like Uber and Lyft have become increasingly popular in Nashville. These services offer a convenient and often cost-effective alternative to traditional taxis, and can be especially handy for trips to and from the airport, or when public transit isn't available.
So, whether you're traveling across the country or just across town, you'd likely find a variety of options to get you where you need to go if you were located near a development like Illume in Nashville.