Hume, Nashville TN New Community Homes for Sale
Hume, Nashville TN Property Listings
October 1, 2023
Rather speak with a local Hume, Nashville real estate agent on the phone instead? Give us a call at
(615) 257-8317
for a free consultation. We look forward to helping you find the perfect home!
Hume Homes
Nestled in the bustling city of Nashville, Tennessee, Hume is a neighborhood that boasts a diverse range of homes that truly embody the charm and character of the South. The residential properties in this area range from traditional to modern, with some classic ranch-style houses, bungalows, and even luxury condominiums sprinkled in-between. Architectural styles also vary, with common themes including Victorian, Craftsman, and Contemporary.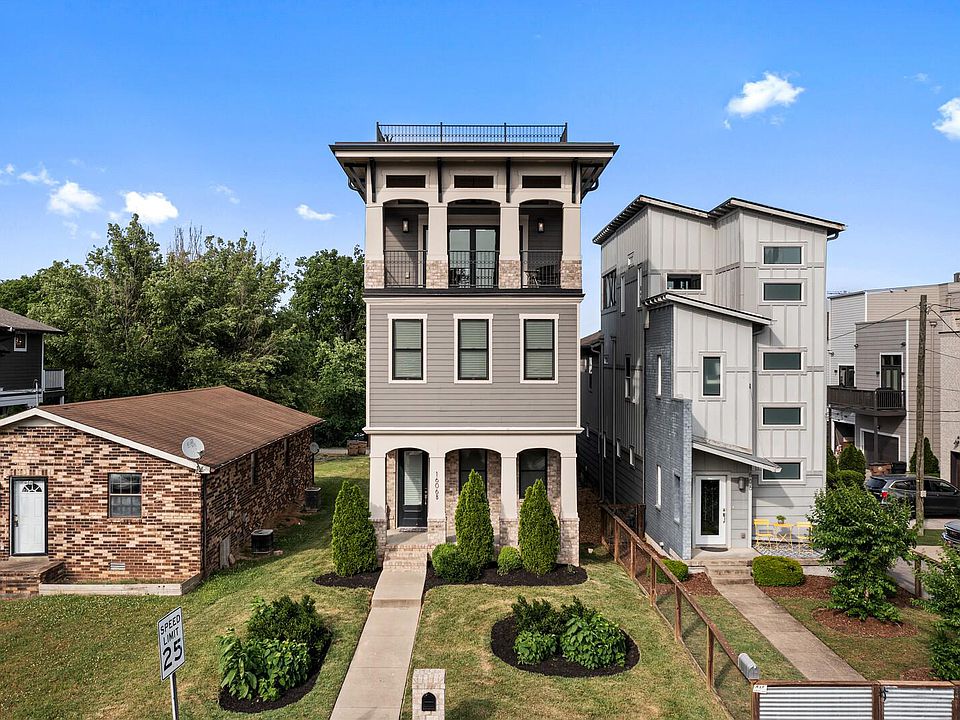 Hume's homes often reflect the evolution of Nashville itself. Many of the older homes were built in the early 20th century, with the area experiencing a major development boom in the 1920s and 1930s. These older properties often exude a rich historical ambiance, featuring distinct design elements like hardwood floors, crown moldings, and brick exteriors. Conversely, the newer residences, typically built from the 2000s onwards, showcase modern design sensibilities with open floor plans, large windows for natural light, and environmentally friendly features.
In terms of square footage, homes in Hume vary significantly due to the range of property types. On average, you can expect to find properties from modest 1,200 square feet single-family homes to expansive 3,000+ square feet luxury residences. It's not uncommon to find homes with 3 to 5 bedrooms, accommodating families of different sizes.
The community surrounding these homes is as vibrant and diverse as the homes themselves. Residents of Hume enjoy a friendly and warm neighborhood atmosphere, with plentiful green spaces and local parks ideal for family activities or outdoor relaxation. The area also benefits from its close proximity to downtown Nashville, giving residents easy access to a multitude of restaurants, shopping centers, and entertainment venues. This prime location, combined with the area's top-notch school system, makes Hume a highly sought-after neighborhood for families, professionals, and retirees alike.
Hume is also a community that places great emphasis on preserving its historical charm while encouraging growth and modernization. This is evident in the architectural harmony seen within the neighborhood, where historic homes coexist seamlessly with newer constructions. The blend of old and new, the sense of community, and the convenient location make Hume, Nashville a unique and desirable place to call home.
Similar Communities
Adjacent to Hume in the heart of Nashville is the vibrant neighborhood of Eastwood. Like Hume, Eastwood offers a variety of homes that span across different periods, showcasing architectural styles from the early 20th century to the present day. Craftsman bungalows and Victorian houses stand next to modern new-builds, providing home buyers with a diverse range of choices. The square footage and pricing of homes in Eastwood is quite comparable to Hume, making it an excellent alternative for those considering the area.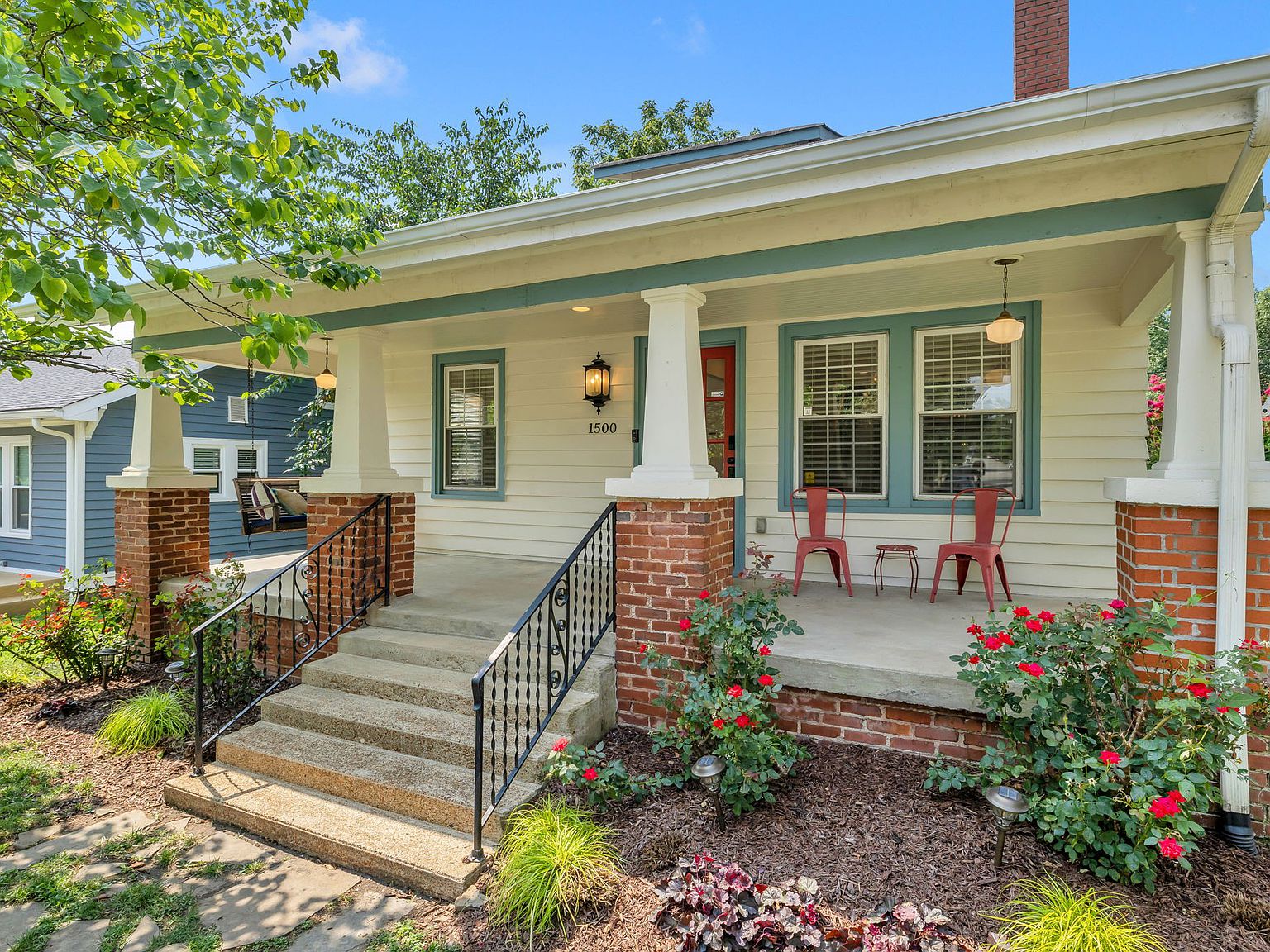 Another nearby neighborhood echoing the characteristics of Hume is Lockeland Springs. The residential properties here are predominantly historic homes, many of which have been carefully preserved or tastefully renovated. Lockeland Springs, much like Hume, has experienced a surge of new construction projects over the past two decades, adding a modern flair to its primarily historic streetscape. The average home prices and sizes in Lockeland Springs are generally in line with those in Hume, as is the welcoming, family-friendly atmosphere that pervades the community.
Salemtown, located to the west of Hume, is another neighborhood that shares similarities with Hume. The area has undergone a renaissance in recent years, with many of its older homes being renovated and a significant number of new, modern homes being built. This mix of old and new, much like in Hume, gives Salemtown a unique character. The price point of homes in Salemtown is slightly higher than in Hume, but still within a comparable range, making it a viable option for those seeking a similar lifestyle to that in Hume but with a slightly more urban feel.
All three of these neighborhoods - Eastwood, Lockeland Springs, and Salemtown - share a close proximity to the amenities and attractions of downtown Nashville. They each offer a mix of historic charm and modern living, similar to Hume. Their communities are active and engaged, hosting local events, supporting local businesses, and promoting a strong sense of neighborhood camaraderie. For those drawn to the unique blend of history, modernity, and community spirit found in Hume, these neighborhoods offer similar benefits and lifestyle opportunities.
Food Scene
When it comes to dining options near Hume, Nashville, TN, there's a wonderful array of restaurants and eateries that are sure to satiate any foodie's palate. You'll find everything from traditional Southern comfort food to exotic international fare.
Just around the corner, there's the renowned Margot Cafe & Bar, a charming converted filling station that has become an institution in East Nashville. Its daily changing menu showcases the freshest local and seasonal ingredients. Inspired by the cuisines of various European regions like France and Italy, you can enjoy a delightful brunch here or a sumptuous dinner.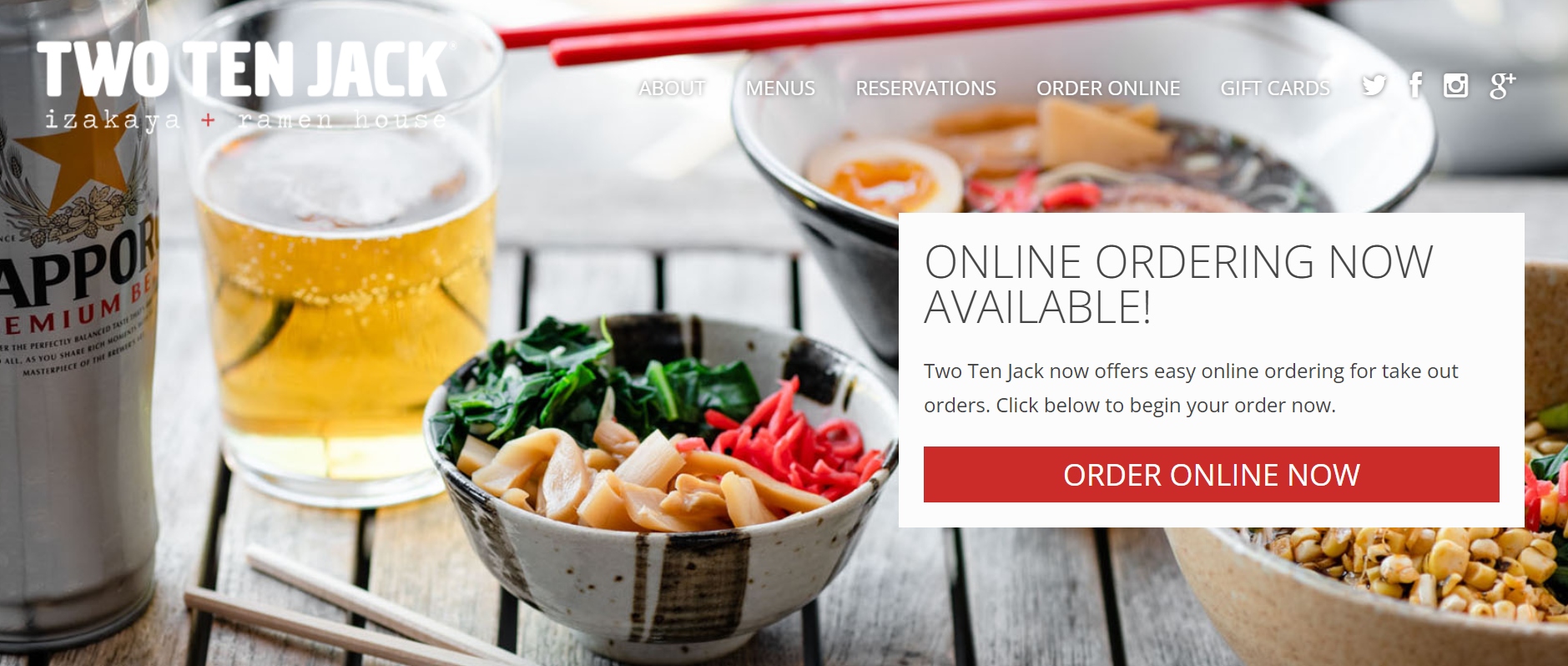 For those who love Asian cuisine, Two Ten Jack is a must-visit. It's a Japanese-inspired pub, or 'izakaya', that offers a unique dining experience. You can enjoy mouthwatering ramen, yakitori, and small plate dishes, all paired with a thoughtful selection of sakes, whiskies, and local beers. It's perfect for a fun and informal dinner with friends or family.
If you're in the mood for pizza, Five Points Pizza is just a short stroll away. Known for its hand-tossed, New York-style slices and pies, it's a favorite among locals. From classic margherita to more creative options like the 'garlic knots', there's something for every pizza lover at this bustling spot.
Let's not forget the variety of food trucks that are often found in the area, serving everything from gourmet grilled cheese sandwiches to Korean BBQ. They offer quick and delicious meals that are perfect for a picnic in the park or a casual lunch on the go.
And if you're after some Southern barbecue, you can't go past Martin's Bar-B-Que Joint. Renowned for their slow-smoked meats and home-style sides, it's a beloved spot for a casual, hearty meal. Martin's not only offers amazing food, but also a great atmosphere, often featuring live music performances to complete the Nashville dining experience.
With such a diverse and vibrant food scene, residents of Hume are truly spoiled for choice when it comes to dining options. The neighborhood and its surroundings offer a culinary journey that caters to a wide range of tastes and preferences.
Entertainment
Living in Hume, Nashville, TN puts you right at the heart of a city bursting with music, culture, and sports. From local events to national spectacles, there's always something happening nearby to keep residents entertained.
For music lovers, the neighborhood's proximity to downtown Nashville is a dream come true. The city, often referred to as "Music City," is home to legendary venues like the Ryman Auditorium and the Grand Ole Opry, where you can enjoy performances from some of the biggest names in country music. Also nearby is the Ascend Amphitheater, which hosts a variety of concerts featuring a wide range of musical genres, from rock to pop, and even classical.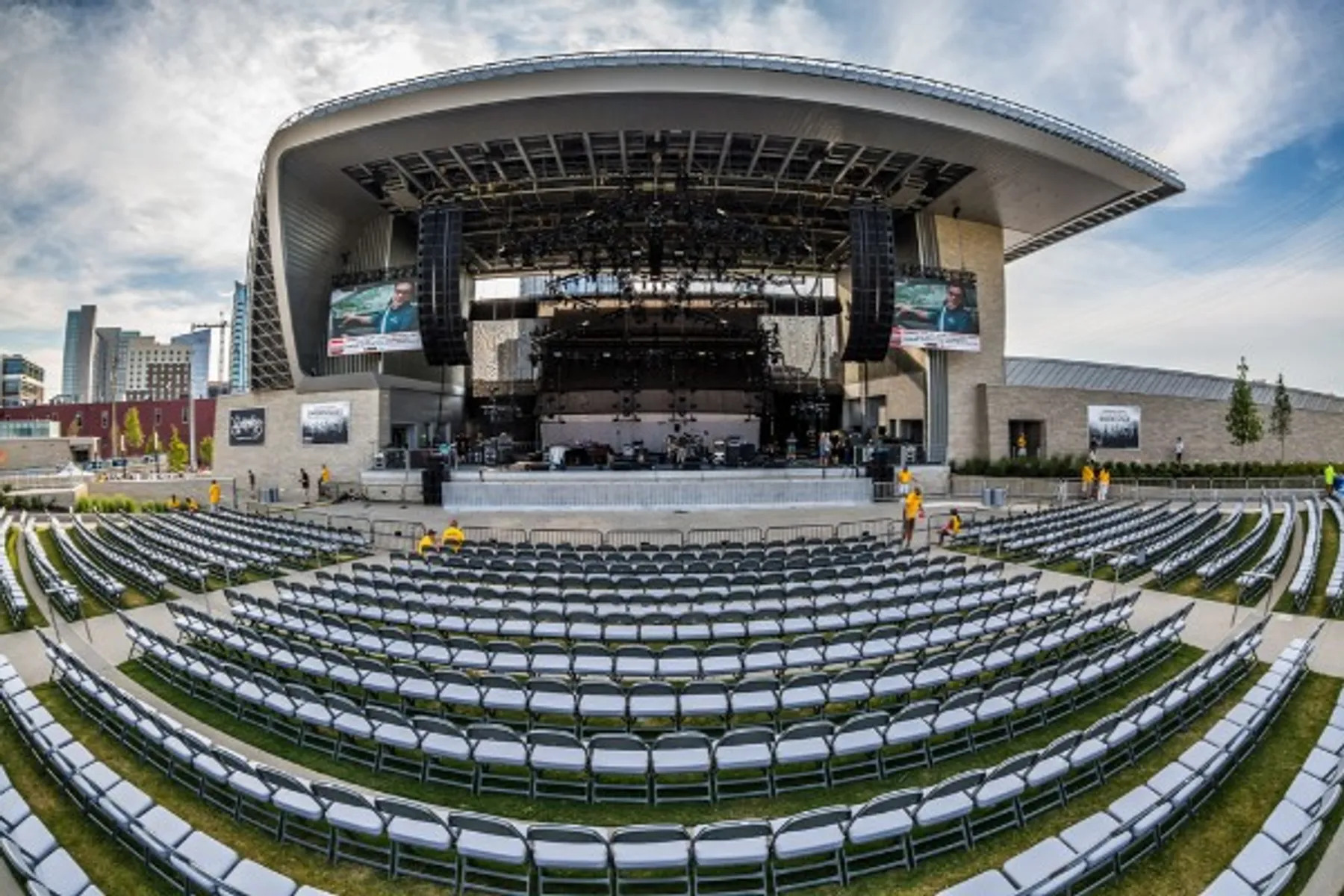 Local festivals are also a significant part of Nashville's vibrant entertainment scene. The annual East Nashville Tomato Art Fest is a neighborhood favorite, celebrating the tomato with a day full of music, art, food, and fun. It's a uniquely charming event that draws crowds from across the city.
For sports enthusiasts, Nashville doesn't disappoint. The Nissan Stadium, home to the Tennessee Titans NFL team, is a short drive away, making it easy to catch a thrilling game of football. Bridgestone Arena, which hosts the Nashville Predators NHL games, also offers a thrilling experience for hockey fans. Additionally, this versatile venue hosts a plethora of other events, including major concerts, circuses, and ice shows.
Slightly further afield, but still easily accessible, is the First Horizon Park, home of the Nashville Sounds minor league baseball team. There's nothing quite like enjoying America's favorite pastime on a warm summer evening, the stadium alive with the sound of cheering fans.
For those who prefer more culturally inclined entertainment, the Frist Art Museum is a hub for visual arts. It offers a constant rotation of exhibitions featuring art from the local, state, and international stages.
In and around Hume, the options for entertainment and sporting events are almost limitless, contributing to the vibrant, dynamic lifestyle that residents can enjoy in this corner of Nashville.
Health and Wellness
For those seeking to maintain a healthy and balanced lifestyle, the Hume area of Nashville, TN offers an array of health and wellness options. From fitness centers to wellness spas, organic food stores, and beautiful parks, it's an ideal place to stay fit, eat well, and relax.
For fitness enthusiasts, the nearby Downtown YMCA is an excellent option. Offering a variety of fitness classes, a state-of-the-art gym, a swimming pool, and personal training options, it caters to all fitness levels and interests. Hot Yoga of East Nashville, also nearby, is a popular studio for those seeking a calming yet challenging workout. They offer a range of classes suitable for both beginners and advanced practitioners.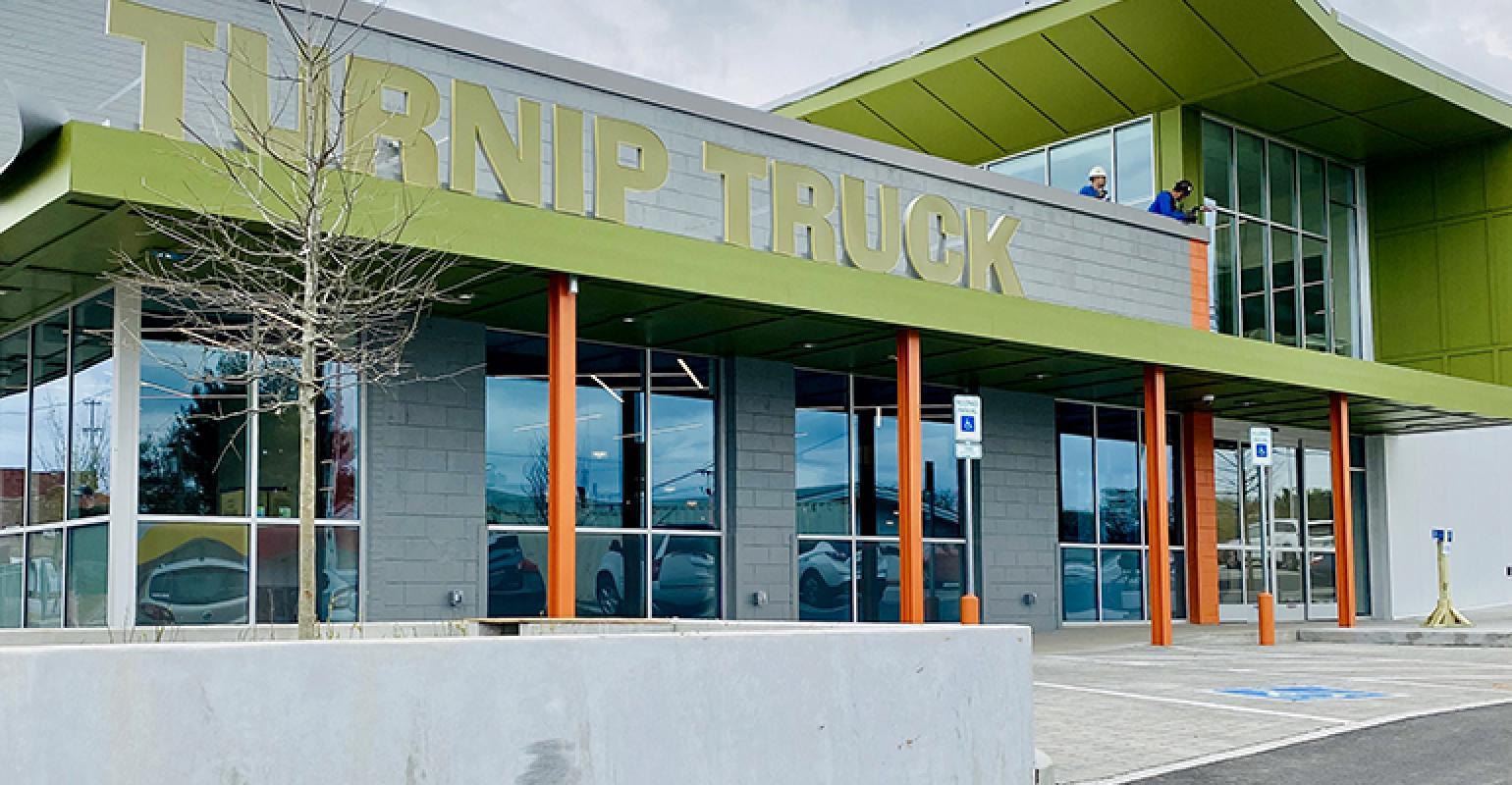 Shelby Bottoms Greenway and Nature Park is a local gem where you can enjoy the outdoors while getting some exercise. This 960-acre park is perfect for running, walking, biking, or even bird watching. With its beautiful views of the Cumberland River and a wide variety of flora and fauna, it's a fantastic place to enjoy nature and unwind.
If you're into organic and locally-sourced food, the Turnip Truck Natural Market is a favorite among locals. This health food store offers a wide variety of organic produce, natural groceries, and health supplements. It's an excellent place to stock up on nutritious food to support a balanced diet.
For holistic wellness, The Lotus Room, a local wellness spa, offers services such as massage therapy, acupuncture, and aromatherapy to help you relax and rejuvenate. Another local favorite is Float Nashville, where you can experience the restorative effects of sensory deprivation tanks.
Lastly, healthcare in the area is top-notch, with several excellent medical facilities nearby. The Vanderbilt University Medical Center, one of the top-rated hospitals in the country, offers a full spectrum of care in virtually all areas of medicine.
With these and many other health and wellness resources in the vicinity, residents of Hume, Nashville have a multitude of options to help them maintain a healthy and balanced lifestyle.
Write a few conversational paragraphs about the entertainment and sporting events near Hume, Nashville, TN. Don't write a conclusion or summary paragraph at the end.
Outdoor Lifestyle
Living in Hume, Nashville, TN, residents have easy access to a wealth of parks and outdoor spaces, providing ample opportunities for enjoying nature and leading an active outdoor lifestyle.
Just a short distance from Hume is the beautiful Shelby Bottoms Greenway and Nature Park. This 960-acre park provides a lush, green sanctuary right in the city. Here, you'll find a network of trails perfect for walking, running, or cycling. There's also a Nature Center offering educational programs and exhibits about local ecology.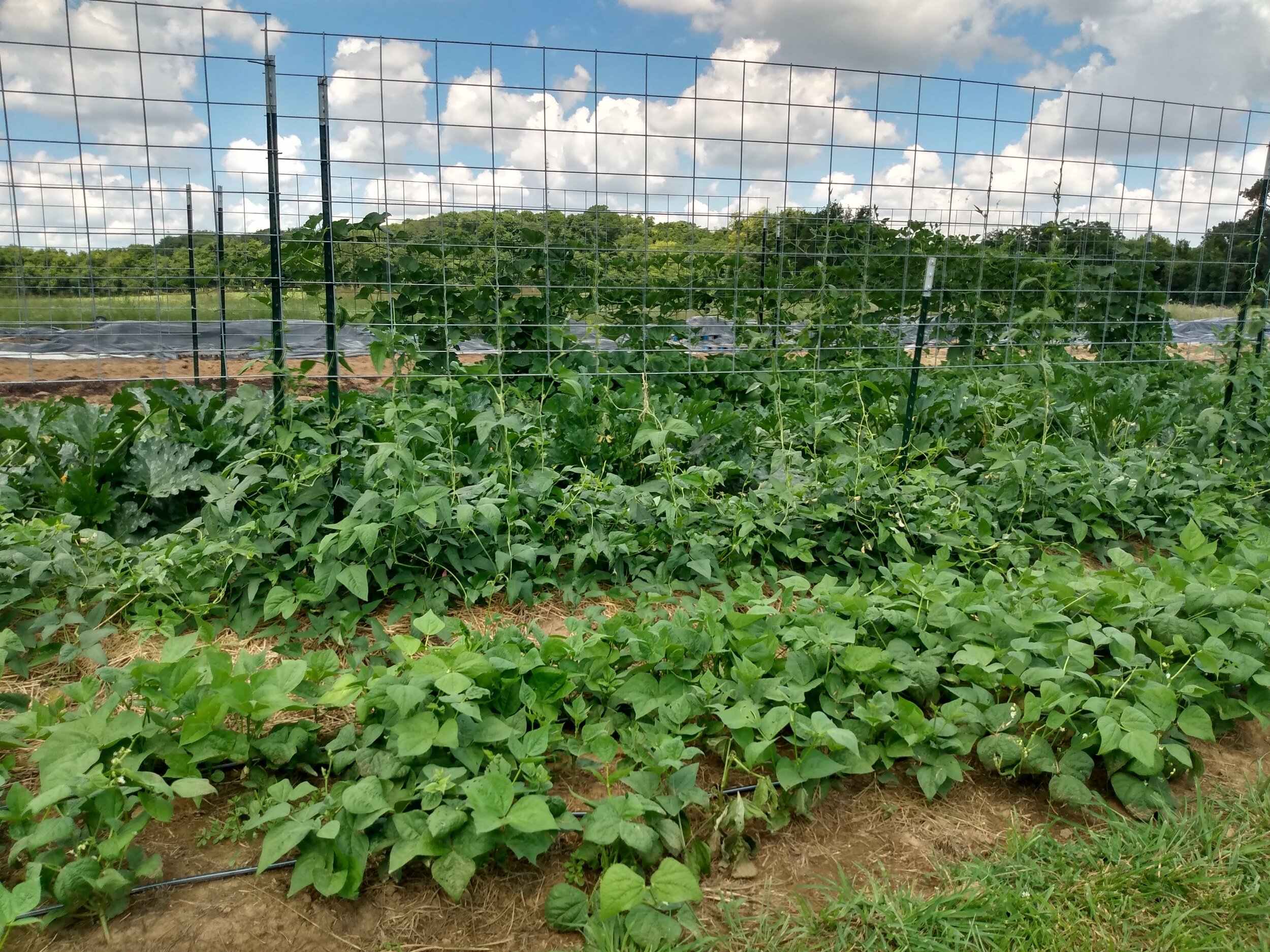 Cumberland Park is another great outdoor space in the area. Located on the riverfront, it offers stunning views of downtown Nashville. It's a unique play park, with rock climbing, an outdoor amphitheater, and interactive splash pads during the summer months. There are also plenty of picnic spots for those looking for a tranquil spot to relax and enjoy the scenery.
For water enthusiasts, the nearby Cumberland River provides opportunities for various water sports. You can rent a kayak or a stand-up paddleboard and enjoy a fun workout while taking in the city from a unique perspective. It's also a popular spot for fishing enthusiasts, with a variety of fish species to catch.
Nashville's B-cycle program, a city-wide bike share, has stations in and around Hume, making it easy to hop on a bike and explore the city's many bike trails. The Stones River Greenway is a particular favorite, offering a 10-mile trail that winds along the river, through parks, and across pedestrian bridges.
The community gardening scene is also thriving in the area. The East Nashville Community Garden, for example, offers local residents a space to grow their own vegetables and herbs. It's a fantastic way to connect with neighbors, enjoy the outdoors, and cultivate fresh, local produce.
In terms of wildlife, there are plenty of opportunities for bird watching, particularly in the Shelby Bottoms park where a myriad of bird species can be spotted. For those interested in local flora, the nearby Cheekwood Botanical Gardens boasts an impressive collection of plant species and beautifully landscaped gardens.
In Hume, Nashville, residents can enjoy an array of outdoor lifestyle options amidst a backdrop of stunning natural beauty, contributing to a balanced and vibrant urban lifestyle.
Education
Residents of Hume, Nashville, TN have access to a range of quality education options, with a strong network of both public and private schools catering to students from preschool to high school.
On the public school front, Hume is served by Metropolitan Nashville Public Schools (MNPS), one of the largest school districts in Tennessee. Some notable schools in this district include East Nashville Magnet School, which offers middle and high school programs, and Lockeland Design Center Elementary School, which is particularly renowned for its high-quality education and commitment to creativity and design thinking. The district also offers a variety of specialty programs and academies to cater to different interests and learning needs.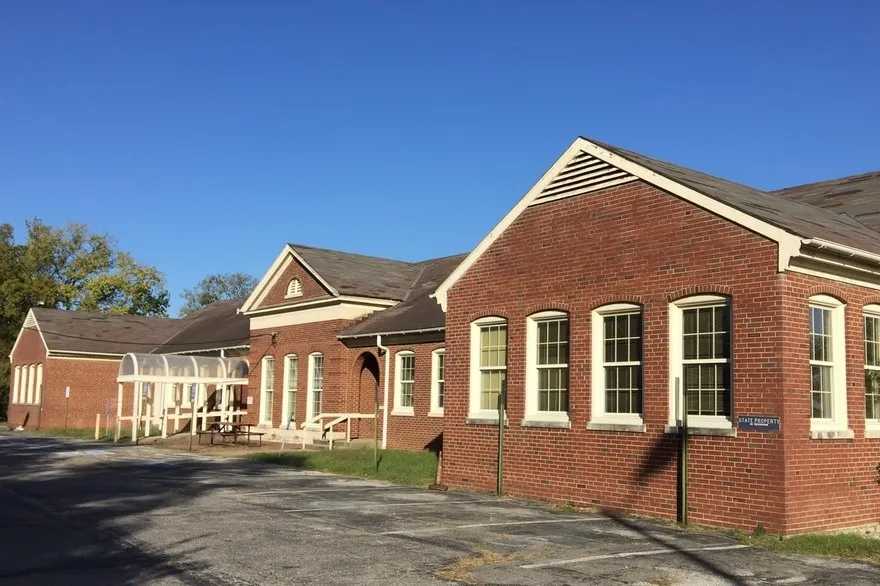 The Nashville School of the Arts, a public magnet high school, is also accessible to Hume residents. This school integrates a rigorous academic curriculum with intensive, pre-professional arts training, making it an excellent option for students who have a passion for the arts.
For families considering private education, there are several esteemed private schools in and around Hume. One such school is the University School of Nashville, a K-12 independent day school that fosters intellectual and personal growth. Another is Montgomery Bell Academy, a boys' college preparatory school known for its strong academic programs and athletic achievements.
For younger children, there are a number of private preschools in the area as well, such as the St. Ann's Episcopal School and the East End Preparatory School, both known for providing nurturing environments and high-quality early education.
There are also several parochial schools in the vicinity, like the Christ the King School and the Cathedral of the Incarnation School, which combine faith-based education with rigorous academics.
Whether public or private, the educational institutions near Hume, Nashville provide a rich learning environment and diverse opportunities, ensuring students receive a well-rounded education. The variety of options means that families can choose a school that best suits their child's needs and aspirations, setting them up for future success.
Shopping and Retail
Residents of Hume, Nashville, TN have access to a host of shopping and retail options right on their doorstep, offering everything from everyday essentials to unique local finds.
For everyday necessities, there are several large supermarkets and grocery stores nearby. The Kroger on Monroe Street, for example, is a convenient one-stop-shop for all grocery needs. For health-conscious shoppers, the Turnip Truck Natural Market offers a variety of organic and locally-sourced products.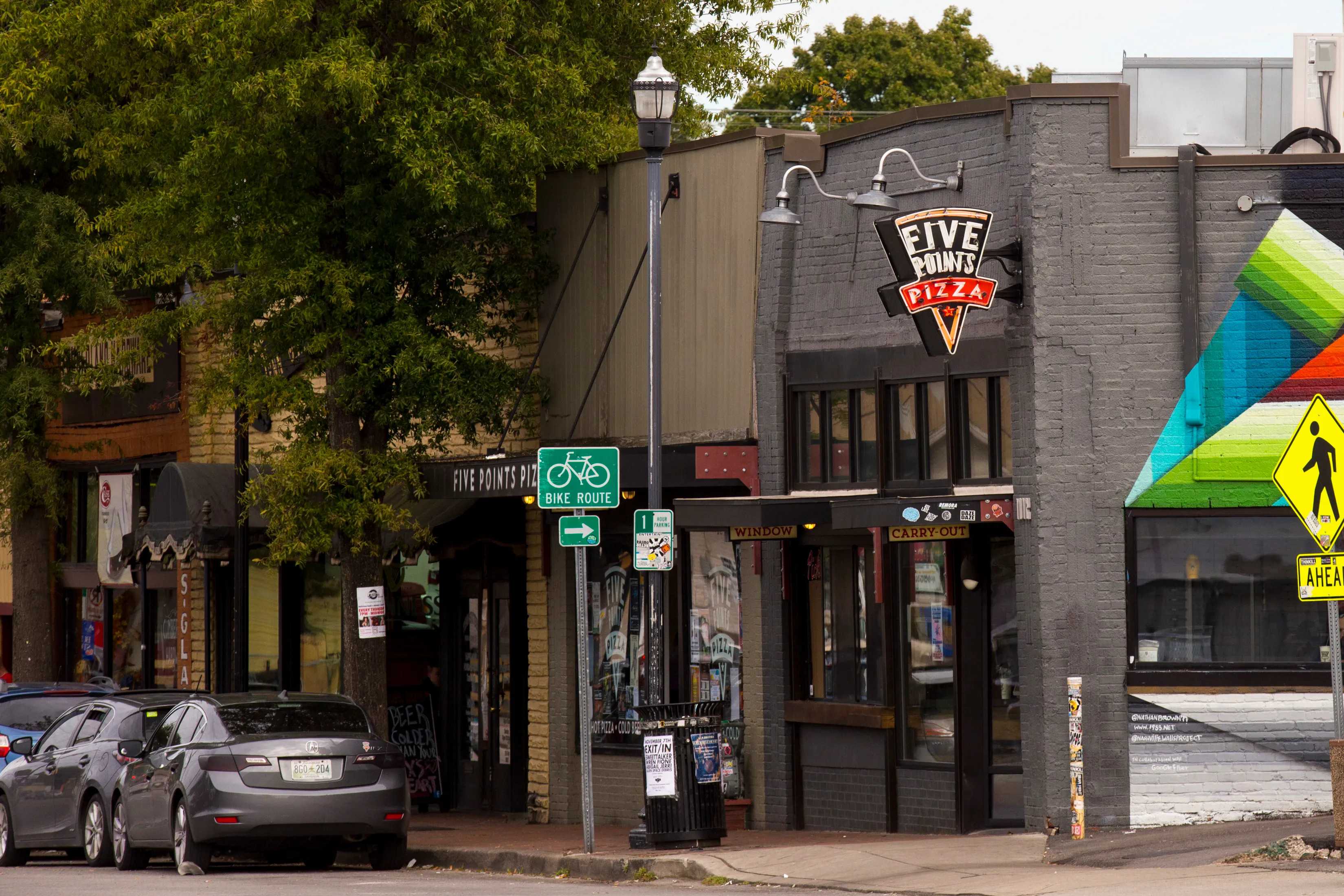 If you're looking for a unique shopping experience, the Five Points area in East Nashville is just a short drive away. This vibrant district is home to a number of locally-owned shops, boutiques, and art galleries. Whether you're in search of vintage clothing, handmade jewelry, or unique home decor, you're sure to find something special here. Shops like Fanny's House of Music, a woman-owned music store, and Art and Invention Gallery, a hub for local artists, give the area its unique character.
For fashion enthusiasts, The Shoppes on Fatherland is a must-visit. This shopping village is home to a variety of small, independent businesses offering a diverse range of products, including clothing, accessories, beauty products, and more. It's a great place to find unique and stylish pieces that you won't find anywhere else.
Nashville's renowned 12 South district is also easily accessible from Hume. This trendy neighborhood is a hub for fashion and design, with a host of boutiques offering everything from high-end fashion to unique vintage finds. Shops like Imogene + Willie, known for its custom denim, and White's Mercantile, a modern general store, are worth a visit.
For a more traditional shopping experience, the nearby Opry Mills Mall houses a plethora of brands and retailers under one roof. With over 200 stores, including major brands like Nike, Gap, and Coach, shoppers can find almost anything they're looking for.
Whether residents of Hume, Nashville are on the hunt for everyday essentials, unique gifts, or the latest fashion trends, they have a multitude of shopping and retail options to choose from, all within easy reach.
Business and Economy
The Hume neighborhood in Nashville, TN benefits from a thriving local economy, driven by a number of diverse businesses and industries that contribute to the area's economic vibrancy and vitality.
One of the key industries in Nashville, and indeed for Hume's residents, is the music industry. Known as "Music City", Nashville is the home of country music, and it also has a strong presence in rock, pop, blues, and classical. Record labels, recording studios, music publishing companies, and music venues abound, offering a range of employment opportunities in a variety of roles, from performing and producing to marketing and management.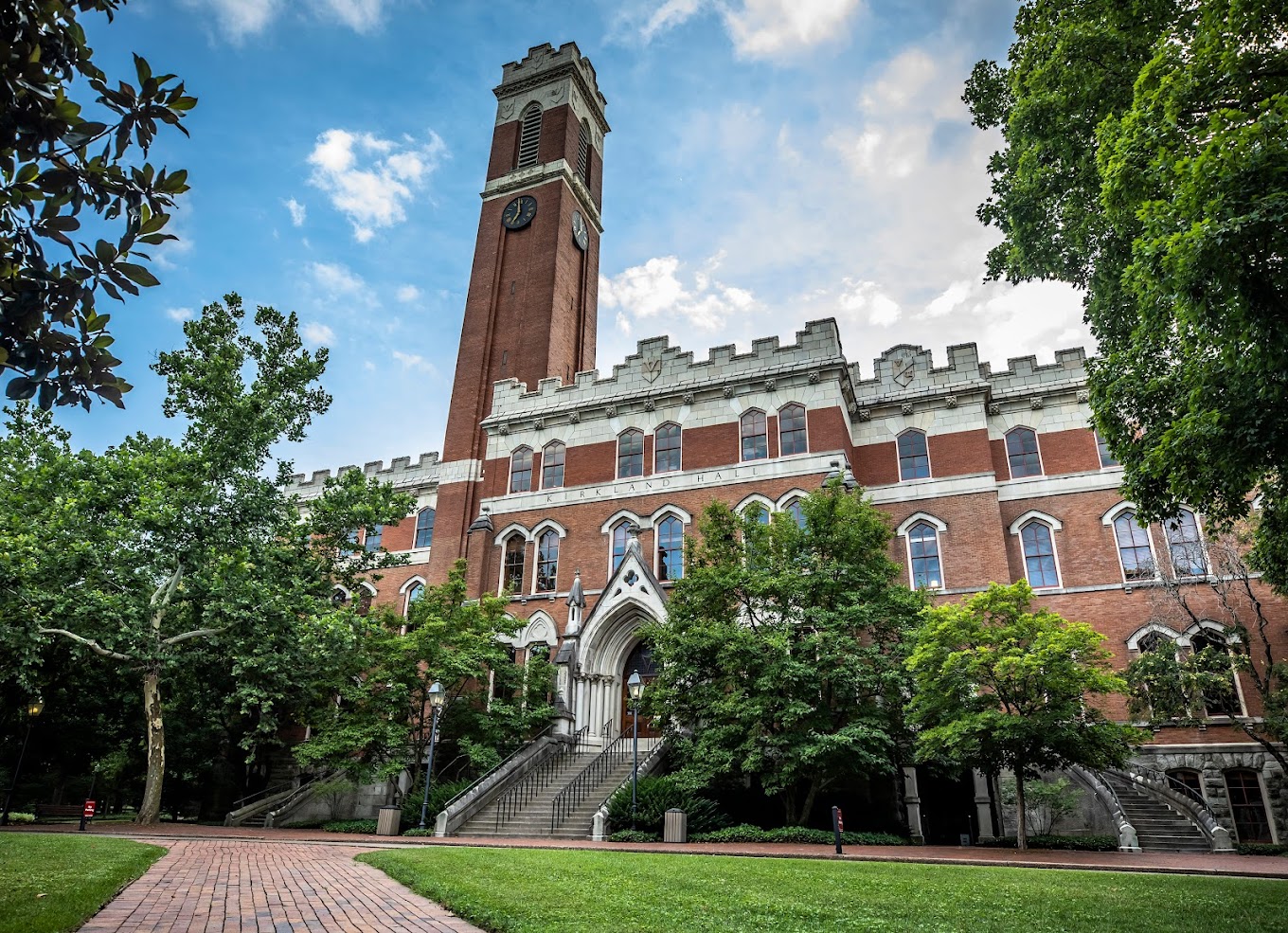 Healthcare is another major industry in Nashville. The city is known as the healthcare capital of the U.S., with more than 500 healthcare companies in the region, including Hospital Corporation of America (HCA), one of the nation's leading providers of healthcare services. These organizations provide a wide range of jobs and contribute significantly to the local economy.
The city is also a hub for higher education, with prestigious institutions such as Vanderbilt University and Belmont University nearby. These universities not only provide direct employment opportunities but also contribute to the economy by attracting students from around the world, fostering research and innovation, and producing a highly educated workforce.
Tourism also plays a substantial role in Nashville's economy. The city's rich musical heritage, vibrant food scene, and many cultural attractions draw millions of visitors each year, supporting a wide range of businesses including hotels, restaurants, bars, and retail stores.
Lastly, Nashville has a growing tech industry, with a focus on healthcare technology, digital media and entertainment, and education technology. Tech companies are attracted by the city's lower cost of living compared to other tech hubs, its skilled workforce, and the support provided by the local government and business community.
Overall, the economic landscape in and around Hume, Nashville is diverse and robust, offering a range of opportunities for employment and entrepreneurship, and contributing to a thriving and dynamic local community.
Hotels and Lodging
For those visiting Hume, Nashville, TN, there is an impressive selection of hotels, lodgings, and bed and breakfast establishments to choose from, each offering a unique stay experience.
Right in the heart of downtown Nashville is the Omni Nashville Hotel, a luxurious property that's just a short drive from Hume. With its sleek rooms, a rooftop pool offering city views, and a range of dining options, it's a popular choice for those seeking comfort and convenience.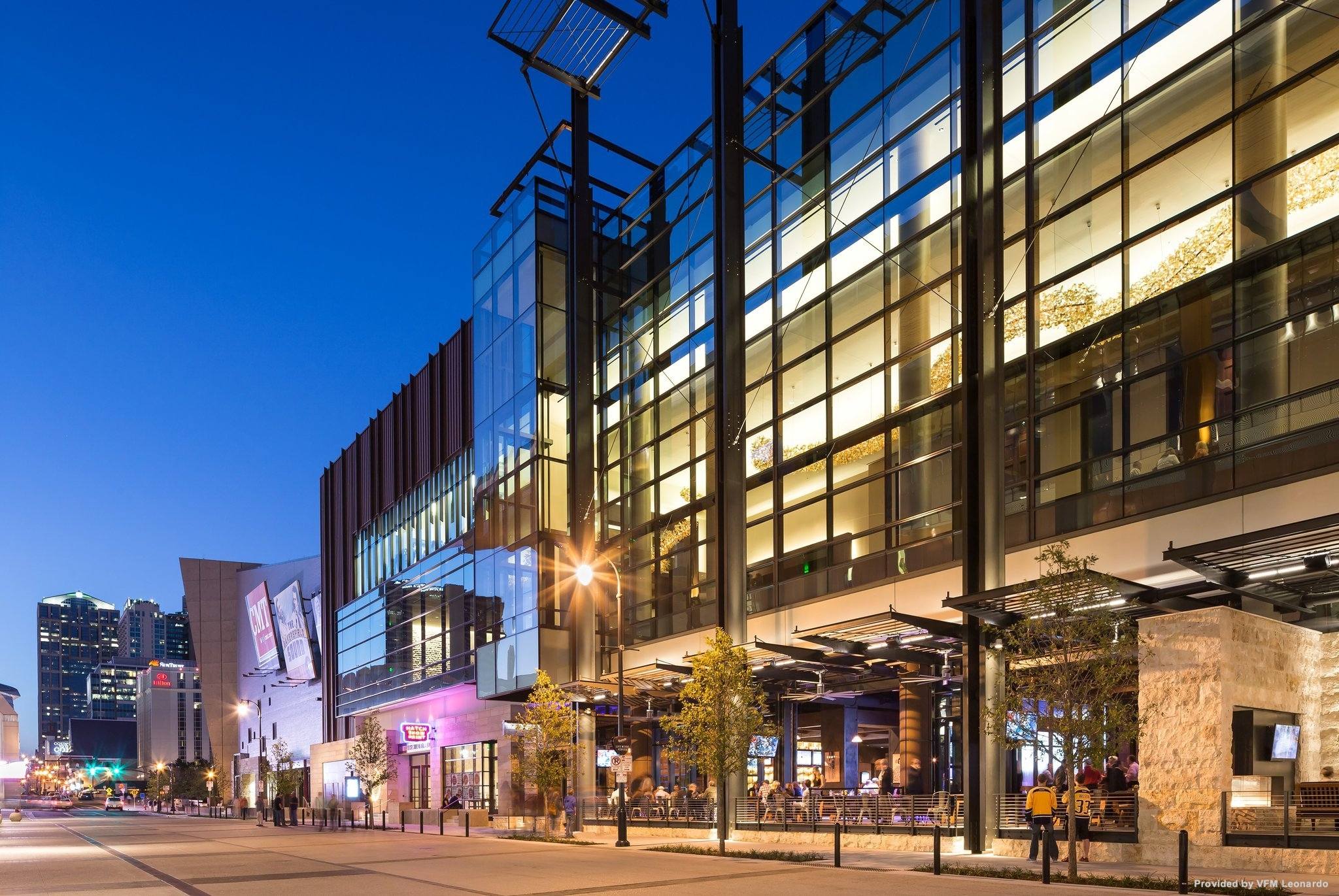 If you're looking for something a little more unique, there's the 21c Museum Hotel located in downtown Nashville. This boutique hotel combines a free contemporary art museum with chic rooms and a highly acclaimed restaurant, making it a stylish and culturally enriching place to stay.
For those who prefer a more personal touch, there are several charming bed and breakfast establishments near Hume. The Big Bungalow B&B, located in nearby East Nashville, offers a home-away-from-home experience with its welcoming hosts, cozy rooms, and homemade breakfast. Similarly, the Urban Cowboy B&B, also in East Nashville, provides a unique blend of the rustic and the refined with its themed rooms and communal parlor.
The Fairlane Hotel is another great option, offering mid-century modern design in a former bank building. It's known for its top-tier service, chic rooms, and its convenient location near some of Nashville's top attractions.
On the budget-friendly side, there are several comfortable and affordable chain hotels near Hume like the Hampton Inn & Suites and Holiday Inn Express. These offer a reliable and familiar experience, with comfortable rooms and amenities like free Wi-Fi and breakfast.
In terms of vacation rentals, platforms like Airbnb and Vrbo offer a range of options in and around Hume, from stylish city apartments to quaint cottages. This can be a great option for those seeking a homey feel, more space, or the ability to cook their own meals.
In Hume, Nashville and the surrounding areas, there's an accommodation option to suit every traveler's needs and preferences, ensuring a comfortable and enjoyable stay while exploring all the delights the city has to offer.
Travel and Transportation
Getting around Hume, Nashville, TN and traveling beyond is quite straightforward due to its proximity to major transportation hubs and a variety of public transportation options.
One of the primary assets for residents and visitors to Hume is its proximity to the Nashville International Airport. Located about 8 miles east of Hume, this major airport serves a variety of airlines with connections to cities across the U.S. and around the world. Depending on traffic, the drive to the airport typically takes about 15 to 20 minutes, making it incredibly convenient for both frequent fliers and occasional travelers.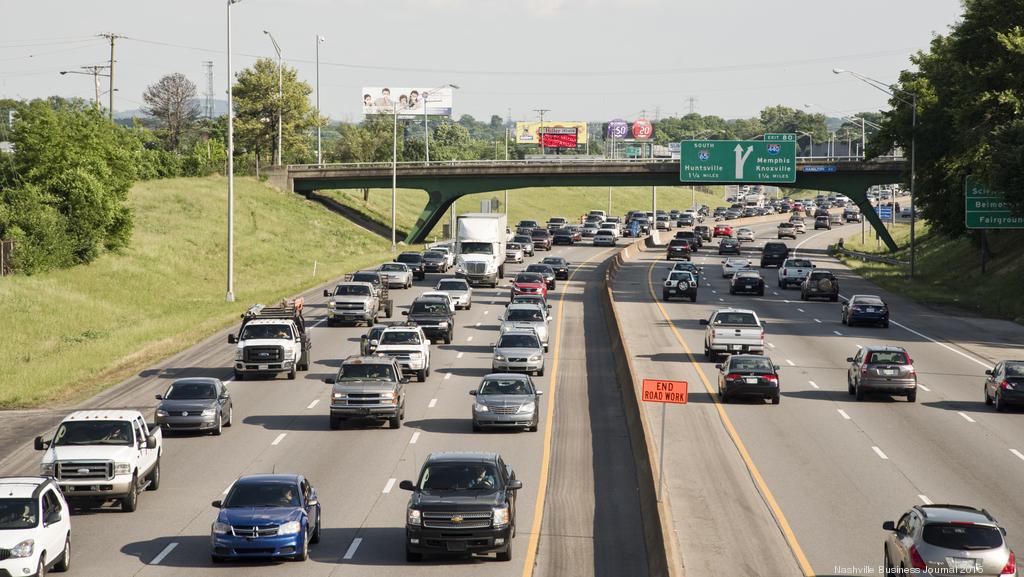 Within the neighborhood and the wider Nashville area, public transportation is primarily provided by the Metropolitan Transit Authority (MTA), which operates a network of bus routes throughout the city. There are several bus stops in and around Hume, providing easy access to downtown Nashville, major shopping areas, hospitals, and other neighborhoods. The buses are equipped with free Wi-Fi and bike racks, adding to their convenience.
Another notable transportation option is the Music City Star Commuter Rail, which has a station not too far from Hume. This train service links downtown Nashville with the eastern suburbs, and while it currently operates only on weekdays, it's a valuable resource for commuters looking to avoid rush-hour traffic.
If you prefer to bike around the city, Nashville's B-cycle program offers a network of bike rental stations across the city, including in and around Hume. This is an environmentally friendly and healthy way to get around, and with Nashville's ongoing commitment to expanding its network of bike lanes and greenways, it's becoming an increasingly convenient option.
Rideshare services like Uber and Lyft are also widely used in Nashville, providing another flexible transportation option. For those with their own vehicles, Hume's central location provides easy access to major thoroughfares like Interstate 24 and Interstate 65.
In Hume, Nashville, residents and visitors have a host of options to conveniently navigate the neighborhood and the wider city, as well as to travel beyond, making it an excellently connected locale.