Crossings At Drakes Branch, Nashville TN New Community Homes for Sale
Crossings At Drakes Branch, Nashville TN Property Listings
October 1, 2023
Rather speak with a local Crossings At Drakes Branch, Nashville real estate agent on the phone instead? Give us a call at
(615) 257-8317
for a free consultation. We look forward to helping you find the perfect home!
Crossings at Drakes Branch
Home
s
The homes in Crossings at Drakes Branch are indicative of a distinctive architectural style that blends modern luxury with Southern charm, reflecting Nashville's vibrant character. These dwellings are noted for their spacious interiors that range from three to five bedrooms, accommodating both growing families and those seeking ample room for comfort and entertainment. Open-concept layouts, high ceilings, and floor-to-ceiling windows are common traits, creating an airy, light-filled living environment that harmonizes with the neighborhood's serene atmosphere. Sustainability is also emphasized, with many residences featuring energy-efficient appliances, solar panels, and other green technologies.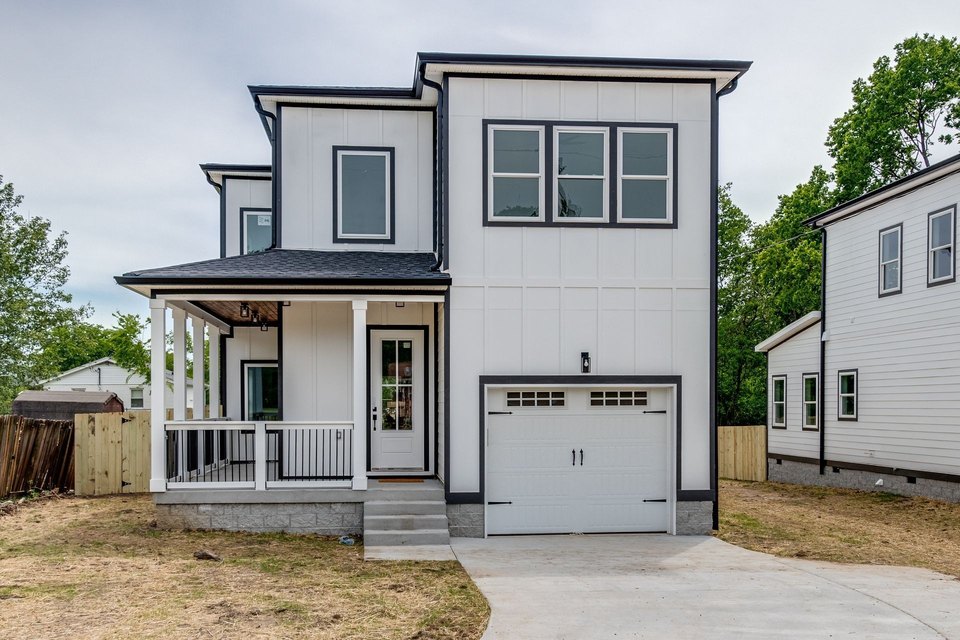 On the exterior, these homes showcase a striking visual aesthetic marked by a combination of brick, stone, and contemporary siding. Well-landscaped yards with mature trees and verdant green spaces blend seamlessly with the neighborhood's natural surroundings. Many homes boast spacious outdoor living areas, with features such as patios, pools, and fire pits, fostering a deep connection with the outdoors and offering idyllic spaces for social gatherings or tranquil relaxation.
Beyond the individual residences, the community of Crossings at Drakes Branch presents an equally attractive environment. Nestled amidst the greenery and rolling hills, the community features a collection of amenities designed to foster an active and engaged lifestyle. A state-of-the-art community center serves as a hub for social and recreational activities, including a fitness center, a swimming pool, and various sport courts. Extensive walking and biking trails wind through the neighborhood, encouraging outdoor exploration and physical activity, while well-equipped playgrounds provide safe, fun areas for children to play.
The Crossings at Drakes Branch community also benefits from its prime location in Nashville, TN. Its proximity to the city center offers residents the luxury of peace and quiet without compromising on access to urban conveniences. Just a short drive away are a plethora of restaurants, shopping centers, and entertainment venues, reflecting Nashville's rich cultural diversity and vibrant music scene. Similarly, excellent schools, healthcare facilities, and public transportation options are within easy reach, enhancing the community's appeal for families and professionals alike.
Furthermore, the community actively encourages neighborly interaction and fosters a strong sense of belonging among residents. Regular social events like cookouts, concerts, and holiday celebrations are organized, providing opportunities for neighbors to connect and foster lasting relationships. This, coupled with the tranquil setting and quality homes, makes Crossings at Drakes Branch a truly distinctive place to call home in Nashville.
Similar Communities
The Sylvan Park neighborhood, just a short drive from Crossings at Drakes Branch, shares a comparable price point and offers a similar lifestyle. Renowned for its historic charm coupled with modern comfort, homes in Sylvan Park showcase a blend of beautifully renovated historic homes and newly built properties, echoing the blend of old and new that characterizes much of Nashville. The houses are well spaced and come with lush green yards that provide ample privacy and opportunities for outdoor enjoyment. With boutique shopping, local restaurants, and coffee shops in abundance, Sylvan Park cultivates a sense of close-knit community living while also providing access to urban amenities.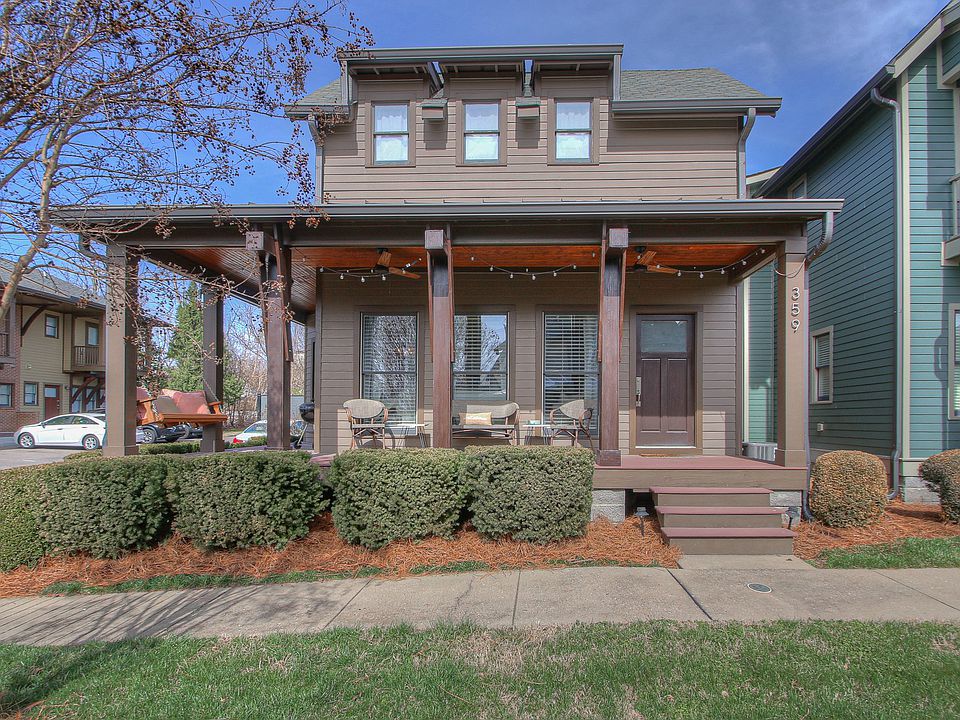 Another community that mirrors the price point and lifestyle of Crossings at Drakes Branch is Green Hills. This upscale neighborhood is famed for its luxury homes, each exuding distinctive architectural charm. Like Drakes Branch, the homes in Green Hills often feature large floor plans with high ceilings, open-concept layouts, and sustainable technologies. Many homes offer private swimming pools and expansive outdoor living spaces, similar to those found in Crossings at Drakes Branch. Additionally, the Green Hills community is home to some of Nashville's most exclusive shopping and dining options, as well as top-rated schools, making it an attractive choice for families and professionals.
Bellevue is another neighborhood worth mentioning for its similarities with Crossings at Drakes Branch. Offering a mix of single-family homes, townhomes, and condos, Bellevue appeals to a wide range of buyers. Properties here often feature spacious interiors, well-appointed kitchens, and energy-efficient design, echoing the emphasis on comfort and sustainability found in Drakes Branch. Bellevue is also home to several parks and outdoor spaces, encouraging an active, outdoor lifestyle akin to that of Crossings at Drakes Branch. With its combination of natural beauty and convenient urban access, Bellevue offers a lifestyle and housing style similar to Crossings at Drakes Branch.
Lastly, East Nashville, known for its vibrant arts scene and eclectic spirit, also shares similar attributes with Crossings at Drakes Branch in terms of price point and home styles. The homes here feature a mix of historic charm and contemporary design, with spacious interiors and modern amenities. East Nashville's community vibe is highly social and creative, with a bustling music scene, numerous local eateries, and unique shops, reflecting a lifestyle that's both lively and relaxed. Its access to good schools, healthcare facilities, and other amenities make it a comparable choice for those considering a home in Crossings at Drakes Branch.
Food Scene
One of the key highlights of living near Crossings at Drakes Branch is certainly the delightful range of dining options at your disposal. If you're a fan of traditional Southern cuisine, you're in for a treat. Martin's Bar-B-Que Joint, just a short drive away, serves up some of the best barbecue in Nashville, with mouthwatering pulled pork, ribs, and brisket that locals rave about. The restaurant's casual, rustic atmosphere complements its hearty fare, making it a go-to spot for both locals and visitors.
For those who prefer a more global palate, Epice, located in nearby 12 South, offers a unique culinary experience. This Lebanese bistro serves up a wide array of flavorful, authentic Middle Eastern dishes. The warm pita bread, savory kebabs, and delicate pastries are favorites among regulars. Epice's minimalist, chic ambiance is also a draw, making it a great spot for both a relaxed lunch and a romantic dinner.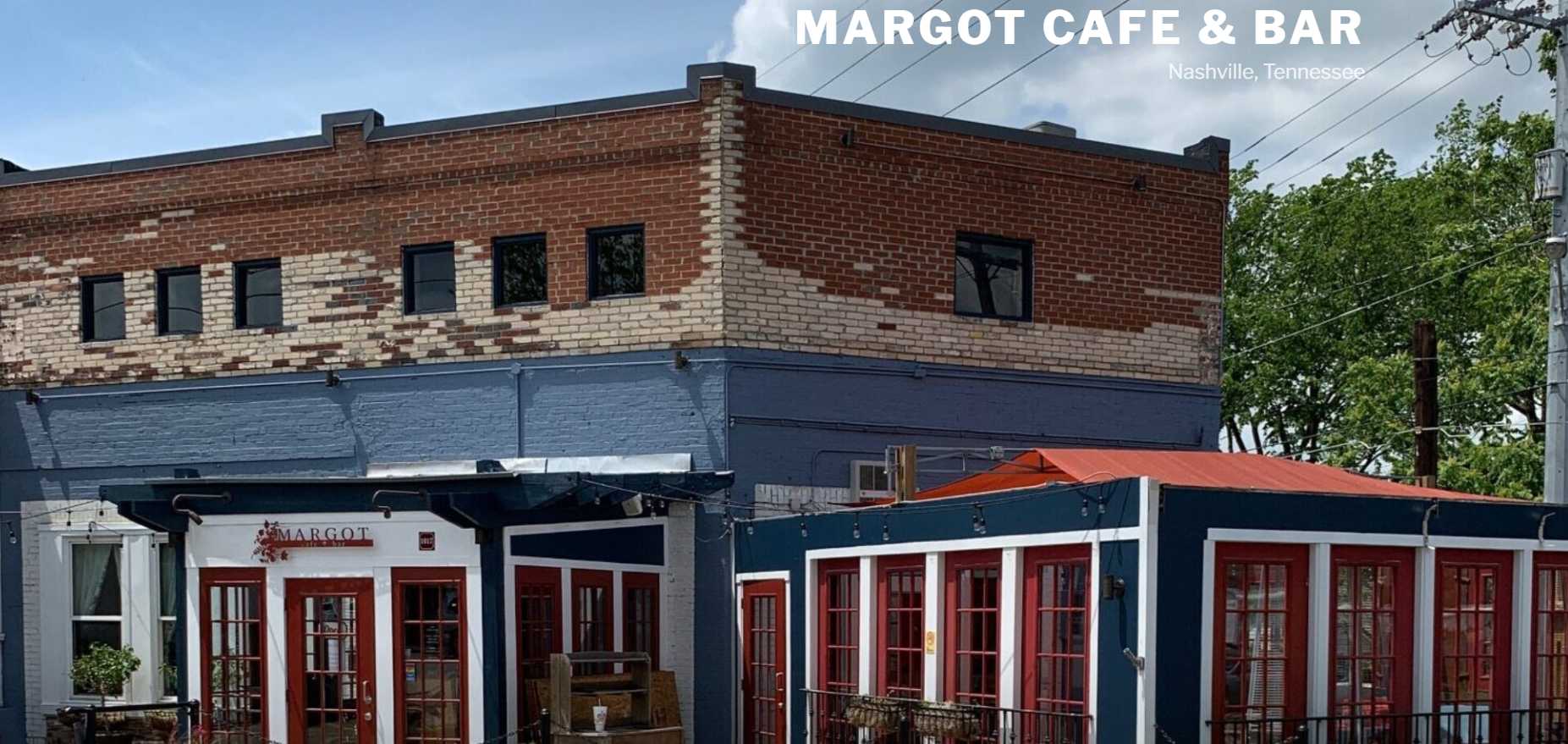 Speaking of romantic spots, Margot Cafe & Bar in East Nashville is a must-visit. This converted gas station turned French and Italian inspired bistro exudes charm with its exposed brick walls and cozy decor. With a daily changing menu that features locally sourced ingredients, it's a culinary adventure each time you visit. From delectable pastas to perfectly cooked fish, each dish at Margot is a testament to the chef's skill and creativity.
And let's not forget about Nashville's famous music scene that spills over into the dining experience. The Listening Room Cafe, a local favorite, combines good food with live music. As you enjoy their fresh, Southern-inspired menu, you can listen to some of Nashville's emerging and established songwriters. It's a truly Nashville experience, pairing great food with the city's vibrant music scene.
Of course, this just scratches the surface of Nashville's dynamic culinary landscape. From food trucks serving global cuisine on Music Row to upscale dining in The Gulch, there's a plethora of dining experiences waiting to be discovered near Crossings at Drakes Branch.
Entertainment
Residents of Crossings at Drakes Branch are indeed spoilt for choice when it comes to entertainment and sporting events, with Nashville being a city known for its vibrant music scene and passion for sports.
In terms of music, one can't talk about Nashville without mentioning the legendary Grand Ole Opry. A staple of the city's entertainment scene, the Opry is just a short drive from Drakes Branch and hosts live music performances ranging from country legends to contemporary chart-toppers. For a more intimate musical experience, the nearby Bluebird Cafe is a must-visit. Known as a songwriter's venue, it's the place where many country and acoustic musicians got their start, and you never know when a famous face might pop in for a surprise performance.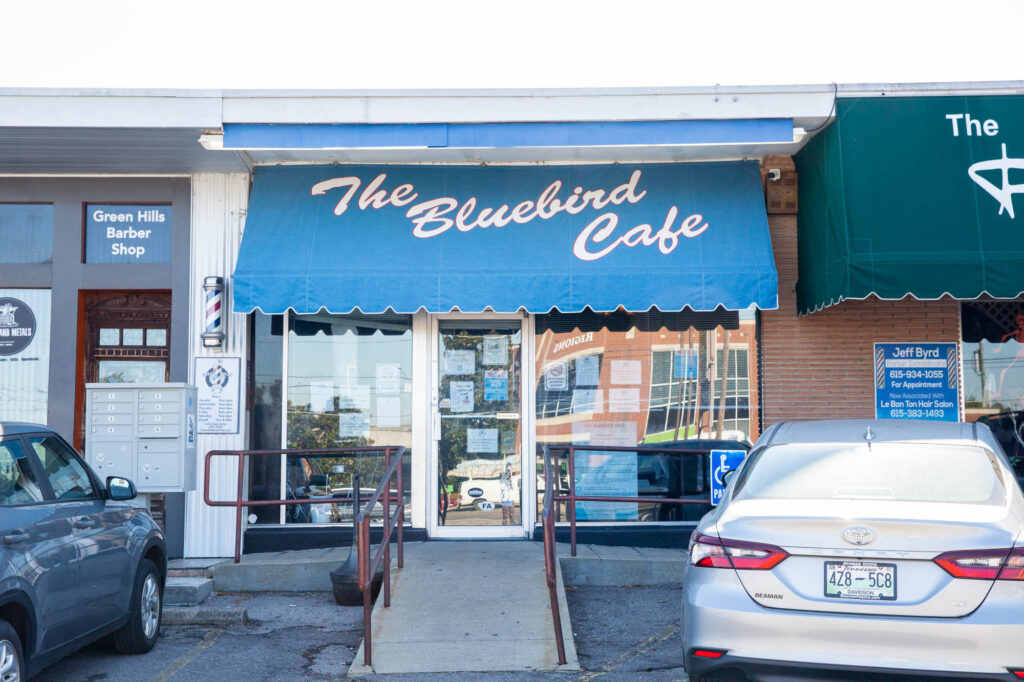 Broadway Street, also within easy reach, is a hub of live music venues, bars, and honky-tonks. Whether you prefer to sit back and enjoy a live band or dance the night away, there's a venue on Broadway to suit your mood.
For sports enthusiasts, the city has much to offer. The Tennessee Titans' Nissan Stadium is not far away, offering exciting NFL action during the fall and winter months. Meanwhile, the Nashville Predators call the Bridgestone Arena home, delivering thrilling hockey matches that keep fans on the edge of their seats. For baseball fans, the Nashville Sounds play at the First Horizon Park, which is known for its festive atmosphere and fun promotional events.
And let's not forget about the multitude of racing events at the Nashville Fairgrounds Speedway. Whether you're a hardcore NASCAR fan or just enjoy the rush of a good race, the Speedway provides a unique and exhilarating experience.
For a dose of culture, the Tennessee Performing Arts Center, located in the James K. Polk Cultural Center, hosts a variety of performances throughout the year, including Broadway shows, ballet, opera, and more. The Schermerhorn Symphony Center is another premier destination for live performances, known for its breathtaking architecture and world-class acoustics.
Clearly, the area surrounding Crossings at Drakes Branch provides a wide array of entertainment options for every taste, from music and sports to theater and beyond.
Health and Wellness
Crossings at Drakes Branch benefits from a rich array of health and wellness options in and around the Nashville area, supporting residents in leading balanced and healthy lifestyles. Starting with fitness, there's a great selection of gyms and fitness centers nearby. For instance, the YMCA of Middle Tennessee has several branches throughout the city, each offering a wide array of fitness classes, swimming pools, and well-equipped workout spaces. For a more specialized workout, the nearby TITLE Boxing Club offers intensive boxing and kickboxing classes that pack a punch in both physical and mental wellness.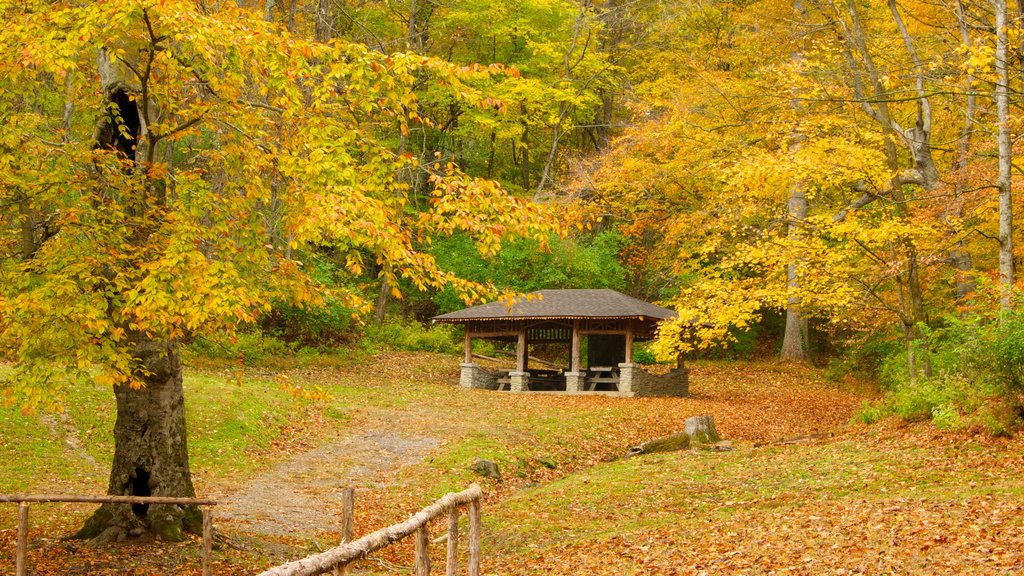 Outdoor enthusiasts will appreciate the multitude of parks and green spaces in the vicinity. Edwin and Percy Warner Parks, collectively known as "The Warner Parks," offer miles of walking, hiking, and biking trails for all levels. The parks' verdant landscapes also provide an ideal setting for yoga, tai chi, or simply enjoying a peaceful picnic amidst nature.
The local Farmer's Market, located in downtown Nashville, provides an excellent source of fresh, locally-sourced produce and is a fun way to support local farmers. Regular trips can become a delightful part of your routine, promoting a diet full of wholesome, nutrient-rich foods. For more specific dietary needs, is a local gem that offers a comprehensive range of organic and health-focused foods.
Wellness extends beyond physical health, and Nashville is home to numerous spas and wellness centers. Escape Day Spa and Salon, for instance, offers a variety of services from massages to facials, creating a tranquil environment for relaxation and rejuvenation. Similarly, FLOAT Nashville provides sensory-deprivation experiences, encouraging deep relaxation and promoting mental well-being.
Healthcare in the area is top-notch, with renowned facilities such as Vanderbilt University Medical Center and TriStar Centennial Medical Center easily accessible. These medical centers provide a wide range of services, from routine check-ups to specialized care, ensuring residents have access to high-quality healthcare.
In terms of mental health resources, there are numerous counselors and therapists in the area offering a variety of services. Organizations like the Mental Health Cooperative provide crisis services, counseling, and more to residents of all ages, supporting the mental and emotional wellness of the community.
With such a variety of health and wellness resources at their disposal, residents of Crossings at Drakes Branch can easily embrace a lifestyle that balances physical fitness, nutritious eating, relaxation, and holistic wellness.
Outdoor Lifestyle
For those who relish the outdoors and the tranquility of nature, living near Crossings at Drakes Branch in Nashville provides an abundance of opportunities. The area boasts a number of parks and green spaces, each offering a unique chance to connect with the natural world.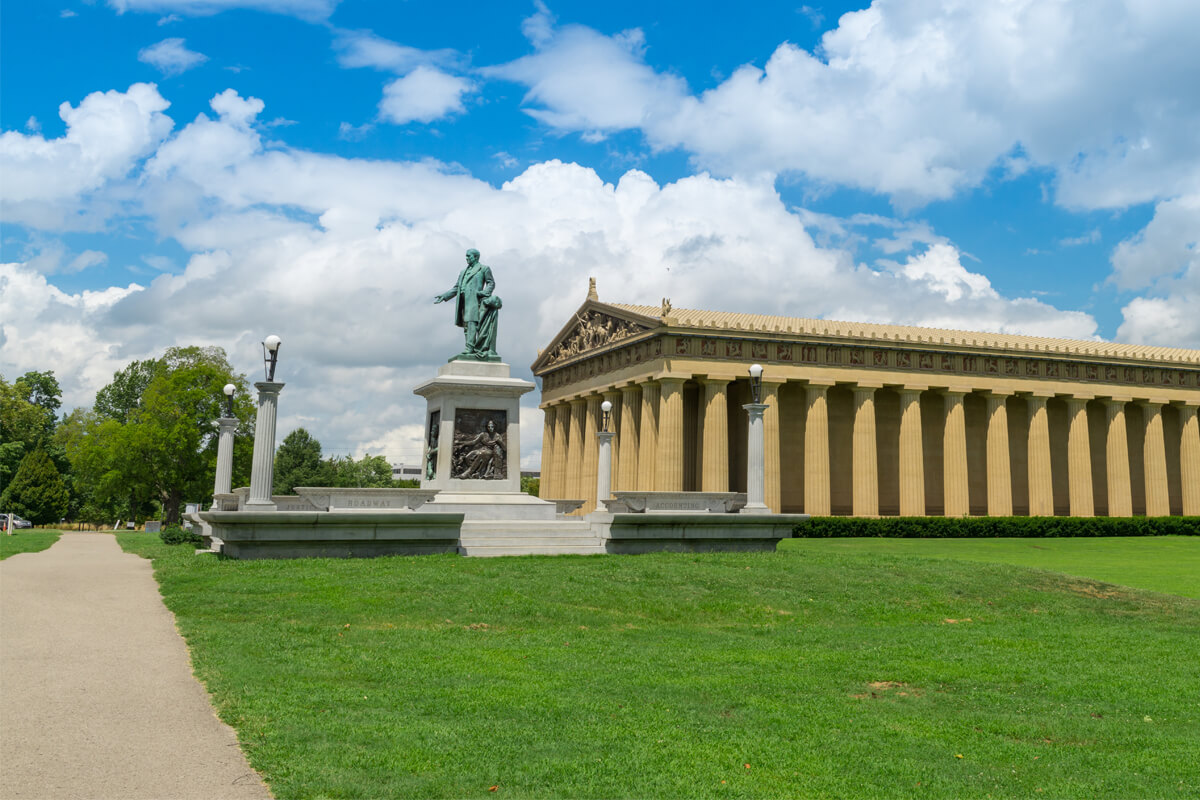 Centennial Park, one of the city's premier parks, is not far from the community. This expansive urban park is home to the iconic Parthenon replica, and features a beautiful lake, well-maintained walking and jogging paths, and several open spaces perfect for picnics or tossing a frisbee. The park also hosts various events throughout the year, including arts and crafts fairs and music festivals, offering a great blend of nature, culture, and community.
Just a stone's throw away from the hustle and bustle of the city are the Edwin and Percy Warner Parks. Often referred to as "the lungs of Nashville," these parks span over 3,000 acres of forest and fields, providing a refuge for wildlife and people alike. The parks are laced with miles of trails for walking, hiking, and horseback riding, accommodating all levels of outdoor enthusiasts. The parks also offer scenic picnic areas and nature centers, making them a delightful escape for families and nature lovers.
The nearby Cumberland River also presents numerous opportunities for outdoor adventures. Rent a kayak or stand-up paddleboard and explore the calm waters of the river, or if you're an angler, cast a line and see what you can catch. The river is also lined with several greenways and parks, offering beautiful spots for walking, jogging, or simply enjoying the river views.
Shelby Bottoms Greenway and Natural Area, situated along the Cumberland River, is another haven for nature lovers. This expansive park is home to a diverse range of wildlife and habitats. Its paved and unpaved trails are popular with runners, walkers, and cyclists, while the Nature Center provides educational programs for visitors of all ages.
Golfers will appreciate the proximity to several quality golf courses. The Gaylord Springs Golf Links, for example, offers a challenging and scenic 18-hole course that makes for a delightful way to spend an afternoon outdoors.
From hiking and biking to fishing and boating, the areas around Crossings at Drakes Branch cater to a wide range of interests and skill levels. Living here means being part of a community that not only values nature, but has ready access to the outdoor pursuits that Tennessee is famous for.
Education
Families residing in the Crossings at Drakes Branch community have access to a multitude of both public and private educational options in and around Nashville. The area is served by Metropolitan Nashville Public Schools, one of the largest school districts in Tennessee. Among them, Julia Green Elementary School, John T. Moore Middle School, and Hillsboro High School are often lauded for their strong academic and extracurricular programs.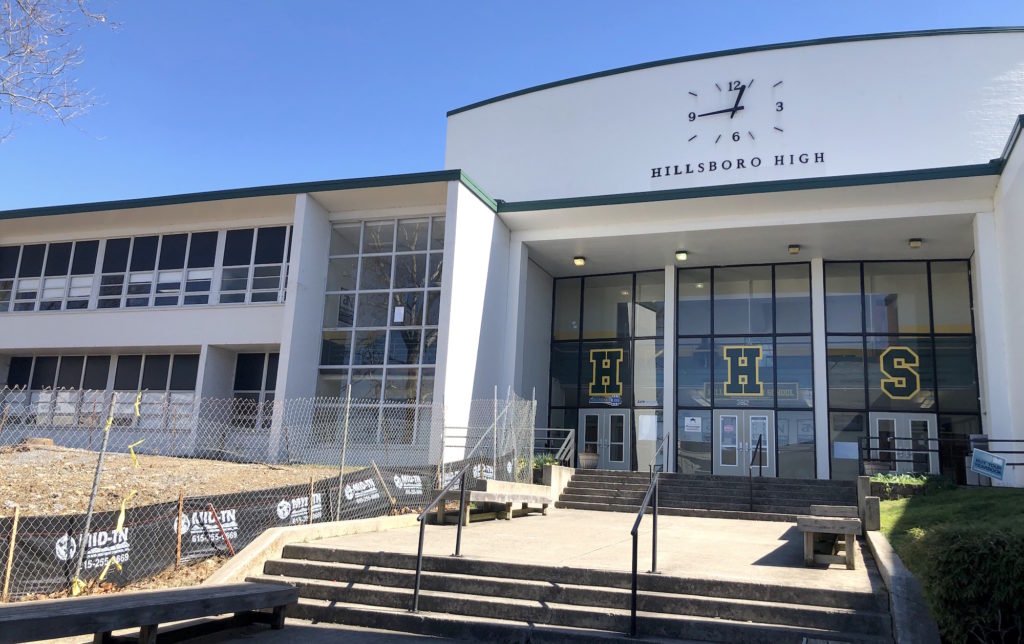 For those seeking a magnet school experience, Hume-Fogg Academic High School, located in downtown Nashville, is a nationally recognized school offering a rigorous curriculum in a diverse and inclusive setting. Another notable public school is the Martin Luther King Jr. Magnet School, which provides an enriched academic program from 7th through 12th grade with an emphasis on health sciences, engineering, and the humanities.
In terms of private education, there are numerous prestigious institutions in the vicinity. Montgomery Bell Academy is a well-respected all-boys school known for its rigorous academics and comprehensive sports program. Similarly, Harpeth Hall School is an all-girls college preparatory school with a reputation for fostering leadership, integrity, and a lifelong love of learning in its students.
University School of Nashville offers a coeducational independent K-12 education. The school is widely recognized for its robust academic program, dedicated faculty, and a vibrant arts scene. For parents seeking faith-based education, Lipscomb Academy, a K-12 institution affiliated with the Churches of Christ, provides a well-rounded, Christian-centered education.
The area is also home to several Montessori schools, like Abintra Montessori School, that cater to families who prefer an educational approach characterized by self-directed activity, hands-on learning, and collaborative play.
For higher education, the proximity to renowned Vanderbilt University and Belmont University offers incredible educational opportunities and brings a lively collegiate atmosphere to the city. Nashville State Community College and Tennessee State University are also nearby, providing a variety of undergraduate and graduate programs.
With a range of highly-rated public, private, and higher education institutions, Crossings at Drakes Branch offers families diverse and quality educational opportunities to suit their specific needs and aspirations.
Shopping and Retail
Living in the Crossings at Drakes Branch area of Nashville, you'll be perfectly positioned to enjoy a wide array of shopping and retail options. Whether you're seeking everyday necessities, boutique shopping experiences, or luxury items, the city's retail scene is diverse and plentiful.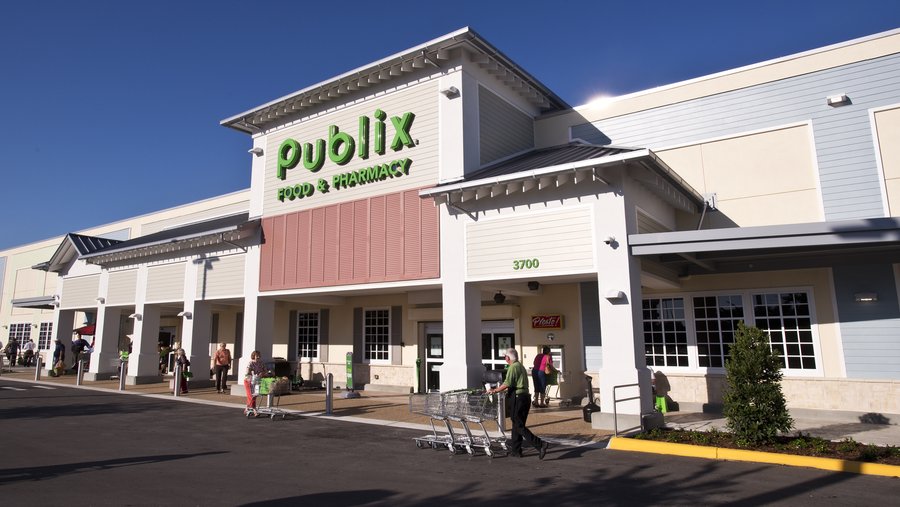 For your everyday shopping needs, the area is served by several well-stocked supermarkets like Kroger and Publix. These stores offer a broad selection of groceries, household essentials, and more. In addition, local markets such as the Turnip Truck Natural Market provide a fantastic range of organic and health-focused products.
If you enjoy boutique shopping, the nearby 12 South neighborhood offers an eclectic mix of shops. From Reese Witherspoon's Draper James store with its southern charm to White's Mercantile, a modern day general store, you're sure to find something unique in this vibrant area.
Nashville's downtown district, just a short drive away, offers an interesting blend of retail options. From souvenir shops offering music-themed memorabilia to upscale boutiques with the latest fashions, there's something for everyone. The Shops at Printer's Alley is a distinctive shopping destination in the heart of downtown, housing a mix of boutique stores, artisanal shops, and eateries.
For those who prefer a traditional mall experience, the Green Hills Mall offers a mix of upscale and mainstream retail stores. Here, you can find luxury brands such as Tiffany & Co. and Louis Vuitton, alongside popular stores like Apple, Macy's, and Nordstrom.
The nearby neighborhood of The Gulch is another retail hotspot. With a blend of locally owned boutiques and national retailers, shopping in The Gulch offers a unique experience with a wide variety of clothing, home goods, and specialty items. Be sure to check out Two Old Hippies, a whimsical shop offering bohemian clothing, music-themed items, and even guitars.
East Nashville, known for its hip vibe and artsy scene, also houses an array of vintage shops, record stores, and unique boutiques that cater to its creative and eclectic community.
With such a variety of shopping options, from chic boutiques to sprawling shopping centers, residents of Crossings at Drakes Branch are well-catered to for all their retail needs.
Business and Economy
Nashville, home to Crossings at Drakes Branch, has a robust economy with diverse industries contributing significantly to its growth and vibrancy. This provides residents with ample employment opportunities across a broad spectrum of sectors.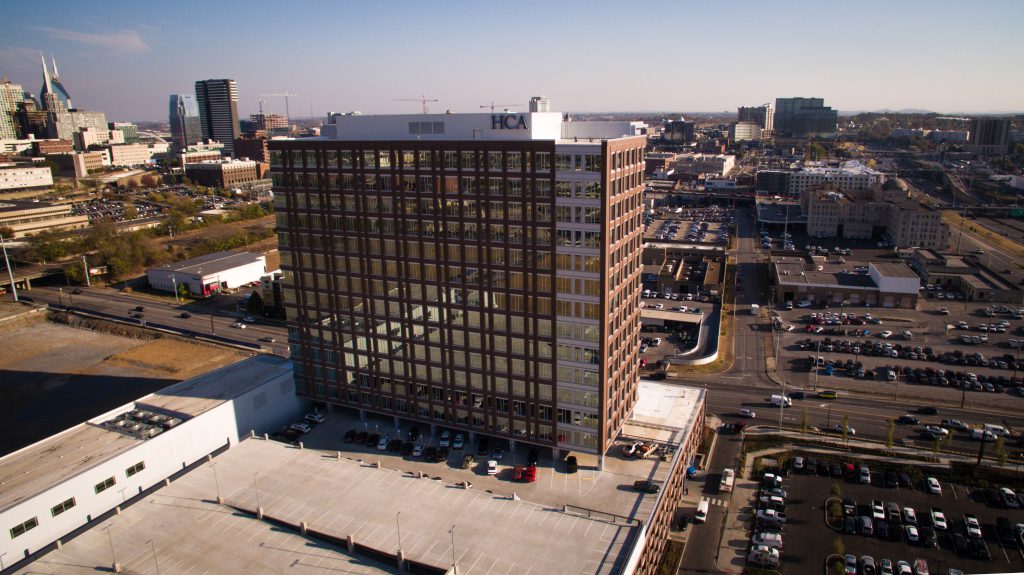 One of the most significant industries in Nashville is healthcare. The city is known as the healthcare capital of the U.S., with over 500 health care companies based here, including giants like HCA Healthcare, Vanderbilt University Medical Center, and Change Healthcare. These organizations not only provide a wealth of job opportunities but also contribute significantly to advancements in patient care and medical technology.
The music and entertainment industry is also integral to Nashville's identity and economy. Known as "Music City," Nashville is home to numerous record labels, publishing houses, and recording studios. Big-name companies like Universal Music Group and Sony Music have a significant presence here, and the industry contributes to a myriad of supporting sectors like entertainment law, PR, and artist development.
Education is another key sector, with several prestigious higher education institutions, including Vanderbilt University and Belmont University, serving as major employers. These institutions contribute to the local economy and foster a vibrant academic community that feeds innovation and progress in various fields.
In recent years, Nashville has also seen significant growth in the tech industry. The city has attracted a number of tech companies and startups due to its business-friendly environment and burgeoning tech talent pool. Companies like Lyft and Postmates have set up major operations in the city, boosting the local economy and creating numerous job opportunities.
The hospitality and tourism sector plays a crucial role too. From the famous Grand Ole Opry and the Country Music Hall of Fame to professional sports teams like the Tennessee Titans and Nashville Predators, Nashville's rich array of attractions brings in millions of tourists each year. This supports a vibrant ecosystem of hotels, restaurants, and retail businesses.
Furthermore, the city has a strong financial sector, with companies such as AllianceBernstein and UBS having sizable operations in the city. Nashville is also a hub for the automotive industry, with Nissan North America headquartered in nearby Franklin.
With such a diverse mix of industries, the areas surrounding Crossings at Drakes Branch offer residents a dynamic and healthy job market, contributing to a robust and vibrant local economy.
Hotels and Lodging
When it comes to accommodations near Crossings at Drakes Branch in Nashville, visitors are spoilt for choice. The city boasts a diverse range of hotels, lodgings, and bed and breakfast establishments that cater to various tastes and budgets.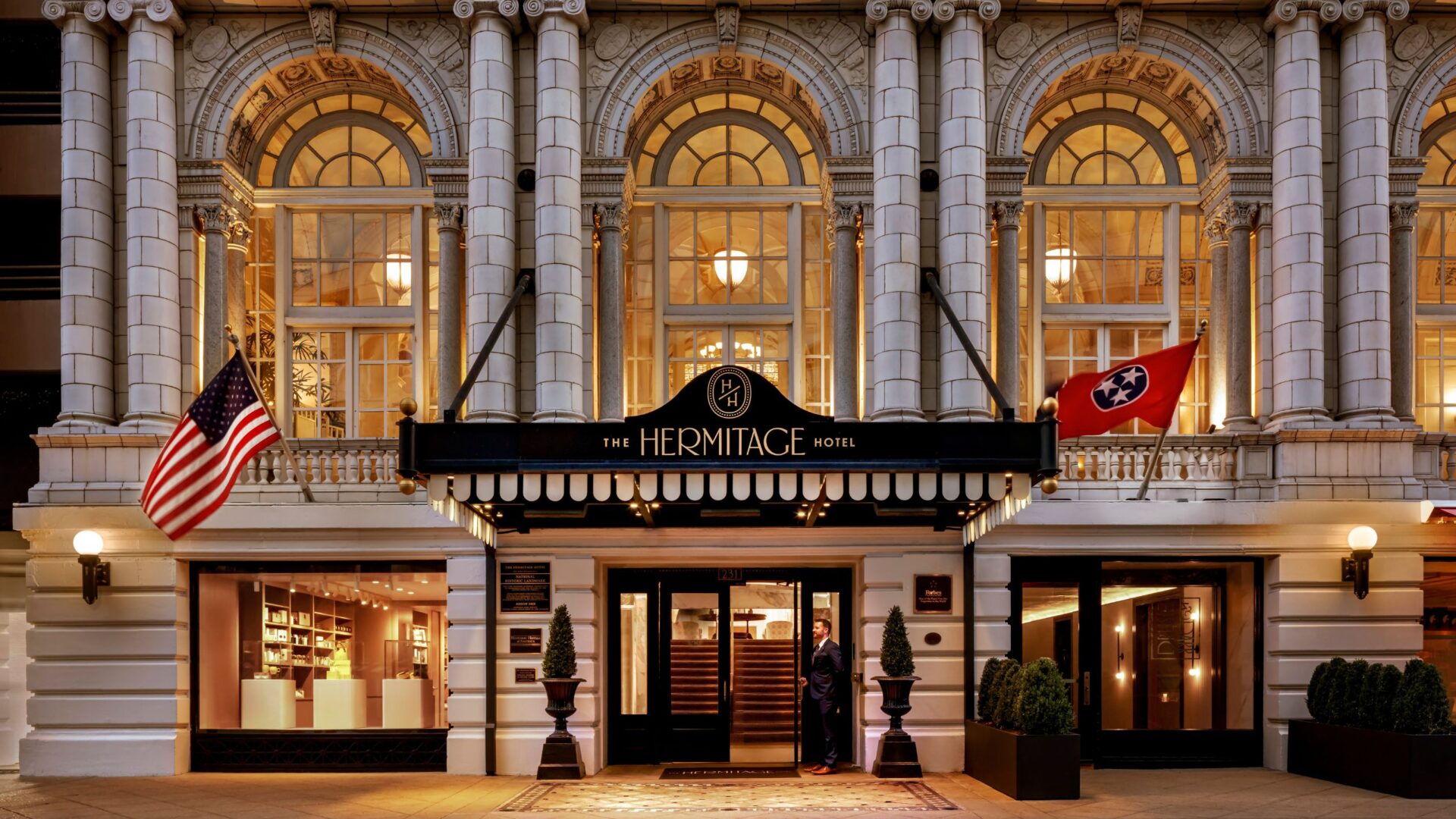 Starting with luxury accommodations, the iconic Hermitage Hotel, situated downtown, offers a mix of southern charm and modern amenities. With its exquisite architecture, world-class service, and renowned Capitol Grille restaurant, the hotel provides a lavish stay that encapsulates the spirit of Nashville.
On the modern end of the spectrum, the JW Marriott Nashville is a sleek, high-rise hotel that offers panoramic views of the city from its rooms and the rooftop bar. The hotel also features a luxurious spa, an outdoor pool, and a state-of-the-art fitness center, making it a popular choice for those seeking contemporary luxury.
For a boutique hotel experience, the 21c Museum Hotel Nashville combines a contemporary art museum with a 124-room boutique hotel. This unique accommodation experience in the heart of downtown offers culturally inclined guests a different flavor of stay.
Visitors seeking a homier atmosphere might opt for a bed and breakfast. The Big Bungalow Bed & Breakfast, located in the vibrant East Nashville area, is an inviting B&B that offers a relaxing stay in a historic setting. With its homemade breakfast and music-themed rooms, it captures a quintessential Nashville experience.
Another charming B&B is the Timothy Demonbreun House, reputedly the best Bed and Breakfast in Nashville. This grand historic home offers luxury rooms, gourmet dining, and even boasts an in-ground pool.
For those looking for a balance of comfort and affordability, there are numerous well-rated chain hotels, such as the Hampton Inn & Suites Nashville Downtown Capitol View and the Hyatt House Nashville Downtown SoBro. These hotels offer comfortable rooms, free breakfast, and central locations, making them a great base to explore the city.
There are also several extended-stay options in the area, such as the Residence Inn by Marriott Nashville Downtown/Convention Center, which offers spacious suites with full kitchens, perfect for longer visits.
With the wide range of accommodations available, whether you're a luxury seeker, a budget traveler, or a visitor craving the personal touch of a B&B, the areas around Crossings at Drakes Branch are well-equipped to make any stay in Nashville a comfortable and enjoyable one.
Travel and Transportation
For residents of Crossings at Drakes Branch in Nashville, transportation is quite convenient, with a range of options available for both local and long-distance travel.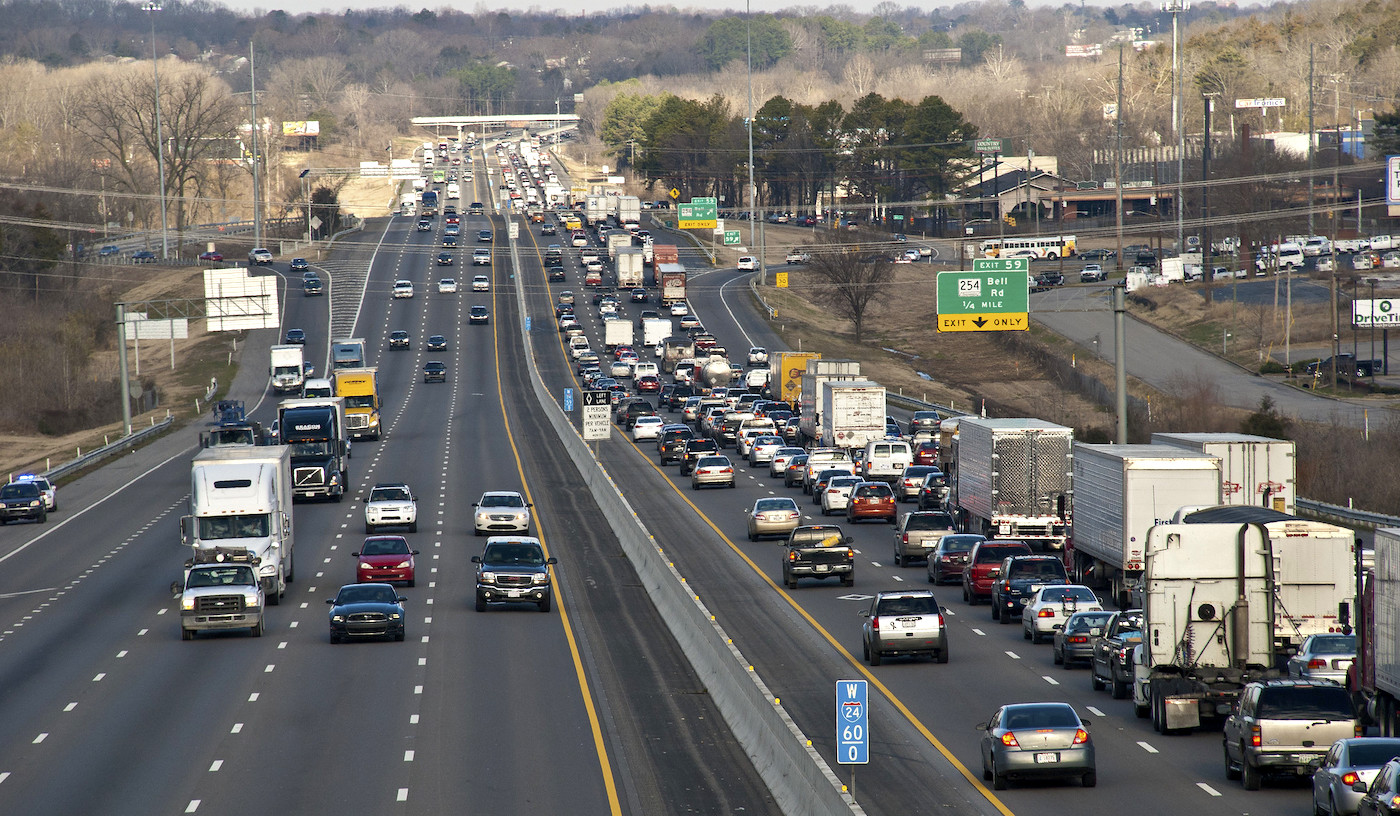 Nashville International Airport (BNA), the closest major airport, is located just a short drive away. As the primary airport serving Middle Tennessee, BNA offers a vast array of flights to destinations all over the country and around the world. Major airlines like Southwest, American Airlines, and Delta all have regular flights out of BNA. The airport also offers various amenities, such as dining options, shops, and car rental services, making travel a breeze.
When it comes to local public transportation, the Nashville Metropolitan Transit Authority (MTA) provides bus service throughout the city. The MTA operates over 50 bus routes, some of which are likely convenient to the Crossings at Drakes Branch area. The bus system can take passengers to most major points in the city, including downtown Nashville, shopping areas, and other neighborhoods.
For those who prefer rail travel, the Music City Star commuter train is a great option. The train has six stations, running from downtown Nashville to as far east as Lebanon. While it currently only runs on weekdays, it's an excellent option for commuters who work in downtown Nashville and want to avoid the stress of rush hour traffic.
Ride-sharing services like Uber and Lyft are also very active in Nashville, providing another convenient option for getting around the city without a personal vehicle. Whether you're headed to a restaurant in the heart of the city or to a concert at the Grand Ole Opry, these services offer an easy and often affordable way to travel.
Bike sharing is another popular mode of transportation in Nashville. The city's B-cycle program allows you to rent bikes from dozens of stations around the city. This is not only a fun way to explore Nashville, but it's also a greener alternative to driving.
No matter where you need to go, living in the Crossings at Drakes Branch area means having a variety of convenient transportation options at your disposal.