Chestnut Hill, Nashville, TN Homes for Sale
Chestnut Hill, Nashville, TN Homes for Sale
December 5, 2023
Chestnut Hill Homes
Nestled amidst the urban charm of Nashville, the homes in Chestnut Hill offer a delightful blend of history and modernity. Many of the residences here are lovingly restored Victorian and Craftsman-style houses that bring an air of timelessness, complete with intricate details and ornate woodworking. It's as if these homes have countless stories to tell, much like the generations of families who have lived within their walls. In addition to these classic gems, you'll also find newly built modern homes and condos that cater to today's lifestyles, boasting open floor plans, energy-efficient features, and high-end finishes.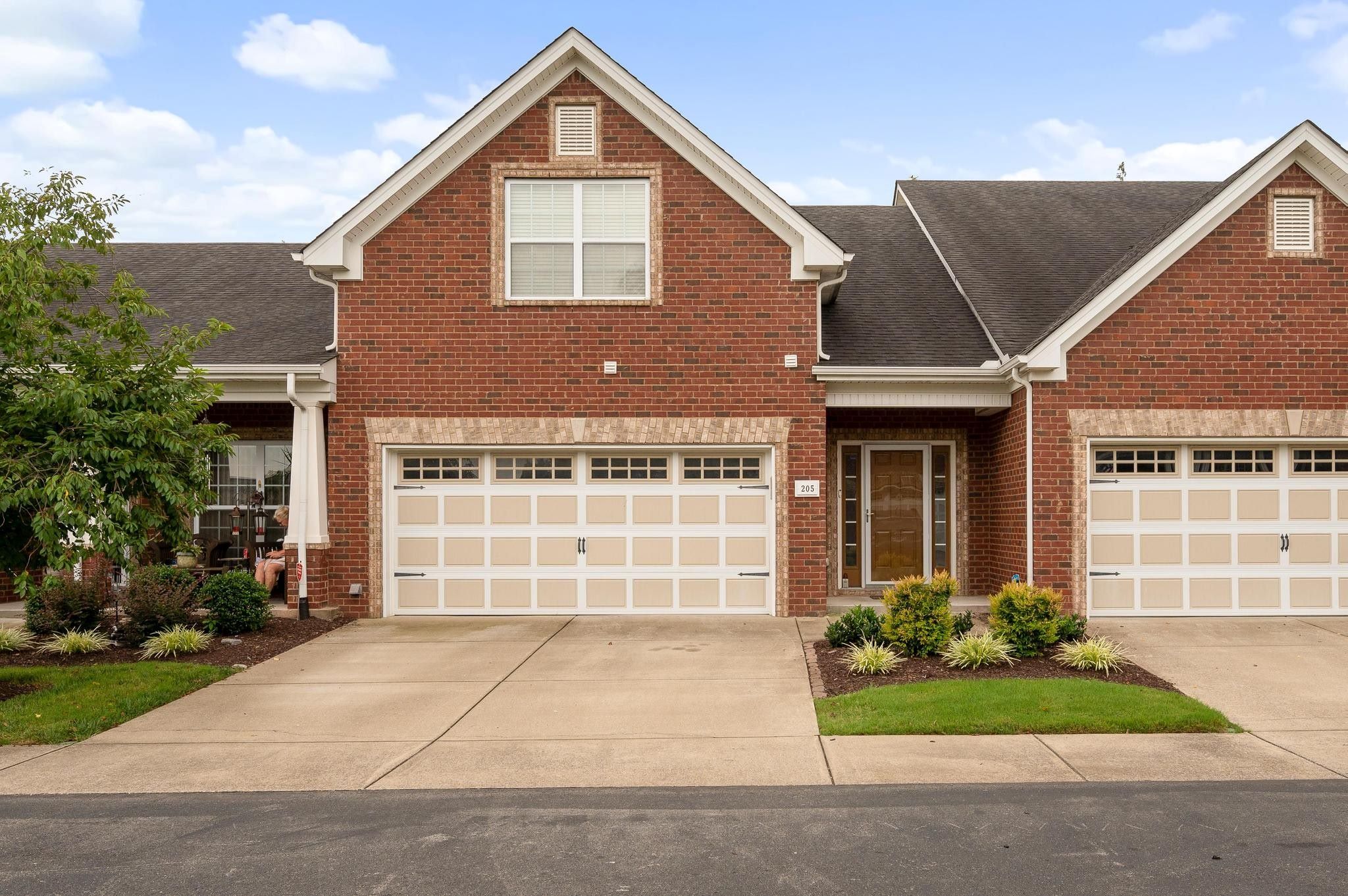 The area offers more than just architectural beauty; there's a real sense of community here. It's common to see neighbors chatting on front porches or gathering for block parties and neighborhood clean-up events. This close-knit atmosphere is further fostered by the local establishments, where restaurant and shop owners often know their patrons by name. With tree-lined streets that invite residents to take a leisurely stroll, Chestnut Hill encourages a slower pace of life where it's easy to connect with those around you.
Yet, despite its residential and laid-back atmosphere, Chestnut Hill is anything but isolated. The neighborhood is strategically located near downtown Nashville, providing convenient access to a plethora of amenities, music venues, and cultural attractions. From the trendy shops of SoBro to the iconic honky-tonks on Broadway, entertainment is never far away. A range of public transport options, including buses and bike-share programs, adds to the location's convenience, making it simple for residents to explore Nashville's many offerings.
When it comes to outdoor activities, the neighborhood doesn't disappoint. Nearby parks offer a breath of fresh air and are usually bustling with people enjoying picnics, walking their dogs, or playing sports. These green spaces act as the neighborhood's communal backyard, adding another layer to the close community bonds. Residents also enjoy proximity to the Cumberland River, a beautiful natural resource perfect for fishing, boating, or simply taking in the views.
Education is another cornerstone of the Chestnut Hill community. The area is served by a selection of schools that are well-regarded for their commitment to academic excellence and extracurricular activities. These educational institutions offer programs that cater to diverse learning needs, adding to the area's family-friendly vibe. Parents are actively involved in school activities and often collaborate with teachers, creating an enriching educational environment that benefits not just the students but the community as a whole.
Similar Communities
Wedgewood-Houston, affectionately known as WeHo, is another Nashville neighborhood that closely mirrors Chestnut Hill in terms of price point, construction, and lifestyle. Similar to Chestnut Hill, WeHo offers an eclectic mix of housing options, from renovated bungalows to contemporary new builds. The artistic flair of the area is evident everywhere, from the murals that adorn its buildings to its indie galleries and workshops. The vibe here is distinctly creative, fostering a community of artists, musicians, and entrepreneurs. It's a place where tradition meets trend, not unlike Chestnut Hill, with its seamless blend of the old and the new.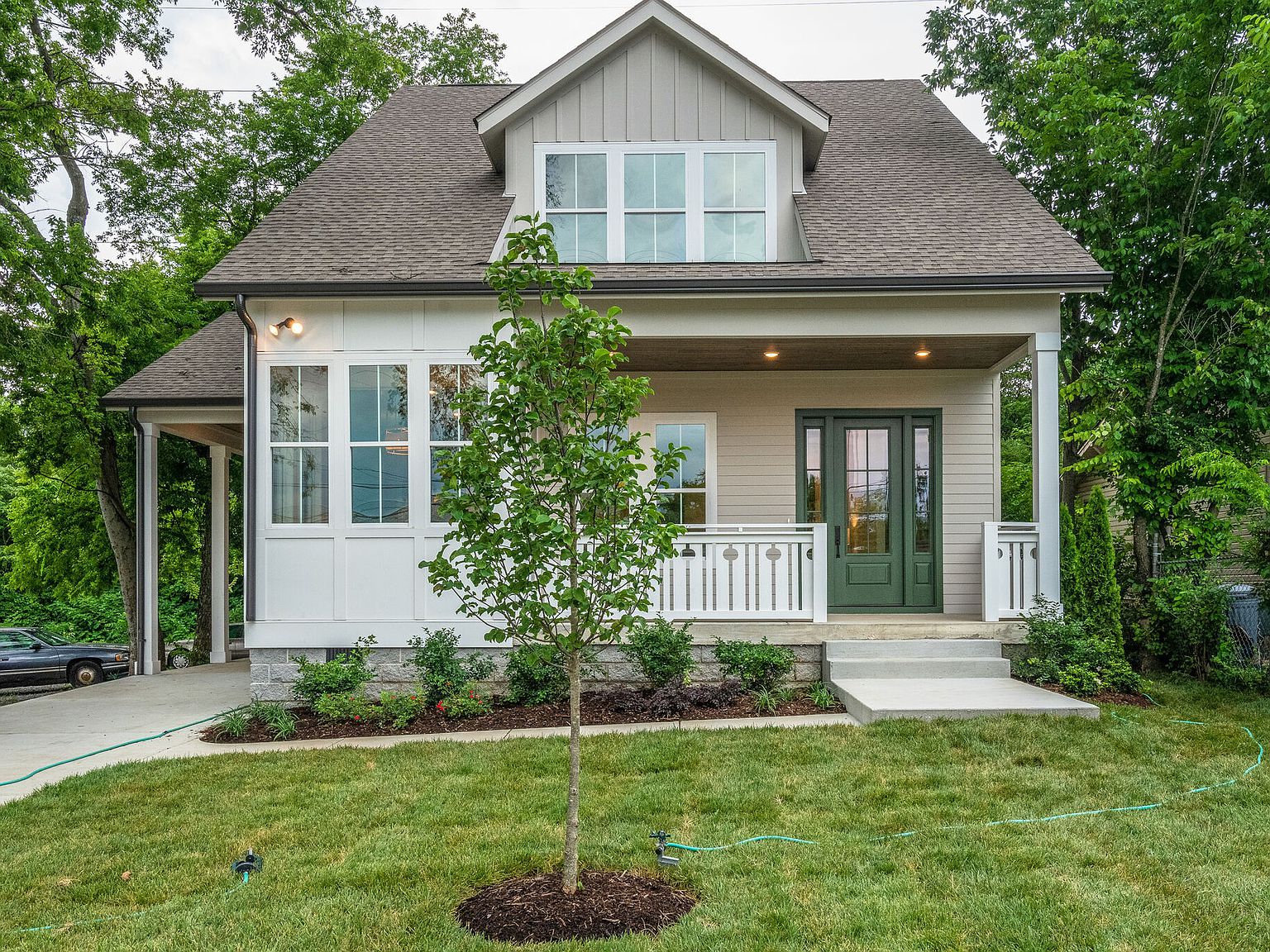 Just a little further east, you'll find East Nashville, a neighborhood that has long been a haven for musicians, artists, and young professionals. Its diverse array of homes range from quaint cottages to Tudor-style residences, many of which are priced similarly to those in Chestnut Hill. East Nashville has cultivated a bohemian atmosphere characterized by its unique boutiques, coffee shops, and vibrant arts scene. Life here is laid-back, and the community places a high value on local businesses and sustainability. It's an area that invites exploration, whether you're looking for vintage vinyl records or locally sourced produce.
Another area that shares similarities with Chestnut Hill is Germantown, known for its rich history and beautiful architecture. Named after the European immigrants who originally settled here, Germantown offers an architectural feast of well-preserved 19th-century brick buildings alongside modern, stylish condos. The housing prices are relatively in line with those in Chestnut Hill, making it an appealing choice for people seeking the allure of history without sacrificing modern conveniences. Residents in Germantown enjoy a wealth of dining options, including some of Nashville's top-rated restaurants, and its proximity to the city's farmers market is another big draw.
12 South, another neighbor to Chestnut Hill, exudes a youthful and energetic vibe. Much like Chestnut Hill, 12 South attracts a diverse range of residents, from young families to retirees. Here, restored early-20th-century homes sit beside newer construction, often within the same block. The neighborhood is famous for its shopping district, populated with trendy boutiques and artisanal eateries. On weekends, 12 South becomes a hotspot for locals and tourists alike, who come for the food trucks, live music, and community events. Despite its bustling streets, 12 South maintains a tight-knit community atmosphere, where neighbors are more like friends, and life unfolds at a relaxed pace.
In terms of lifestyle and community atmosphere, Sylvan Park is also comparable to Chestnut Hill. It's a residential area filled with charming cottages and bungalows, many of which have been lovingly restored or expanded. The active neighborhood association here ensures plenty of social events, from porch parties to yard sales, that make it easy for residents to connect. A multitude of green spaces and the presence of the McCabe Community Center provide abundant recreational opportunities. Just like Chestnut Hill, Sylvan Park offers a cozy, small-town feel while being minutes away from the bustling center of Nashville.
Food Scene
If you're a foodie, the dining scene around Chestnut Hill will certainly impress you. Whether you're in the mood for some soulful Southern cooking or looking to explore international flavors, the area's got you covered. One of the local favorites is a cozy BBQ joint where you can enjoy some of the city's best smoked ribs and pulled pork. The tangy barbecue sauce and slow-cooked meats have a way of drawing in locals and visitors alike, and you'll often find people sitting on the outdoor patio, savoring their meals and the relaxed atmosphere.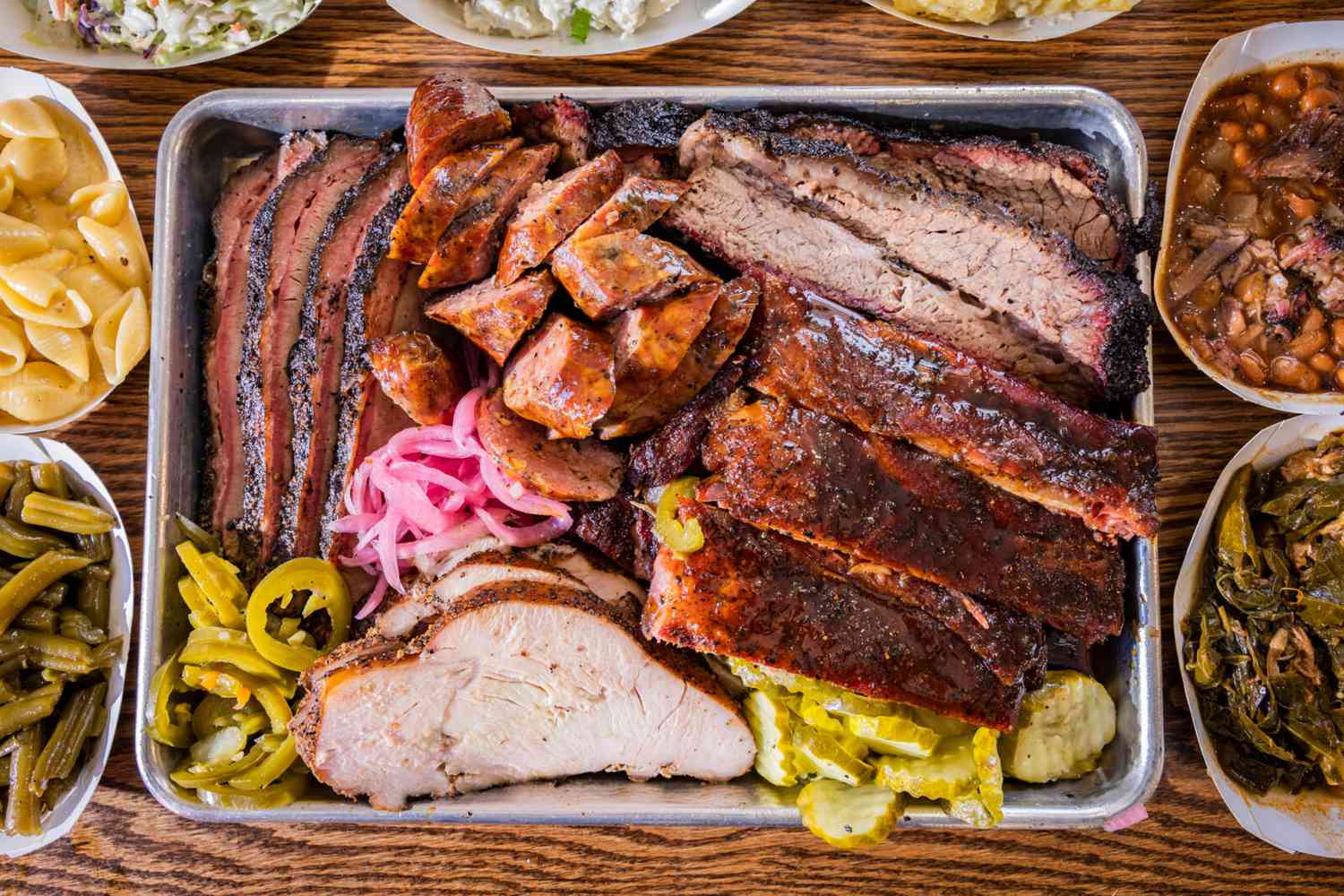 For those who have a penchant for Italian cuisine, there's this charming bistro that makes you feel like you've stepped right into a Roman trattoria. Their homemade pasta dishes are simply divine, especially when paired with a glass of wine from their carefully curated selection. And then there's the dessert—let's just say that their tiramisu is talked about all over the neighborhood, and for good reason.
Venturing a bit into global flavors, there's an Asian fusion restaurant that's a must-visit. The chefs there are wizards with spices and sauces, crafting dishes that are both innovative and comforting. Think classics like Pad Thai and sushi rolls, but with a unique twist that keeps your palate intrigued. They also have some great vegan and gluten-free options, making it a dining spot that caters to various dietary needs.
If you're looking for a more laid-back vibe, you can head to one of the local breweries that also serve a variety of pub grub. Picture enjoying a freshly brewed IPA while digging into a gourmet burger or fish tacos. It's a perfect spot to hang out with friends on a weekend or catch a live sports game. The communal tables encourage conversations among strangers, who often end up becoming friends by the end of the night.
And let's not forget about breakfast. There's this adorable little cafe that serves a mean cup of coffee along with breakfast classics like pancakes, eggs Benedict, and avocado toast. On weekends, the place is buzzing with people enjoying leisurely brunches, reading newspapers, or just chatting away as they sip on their lattes. It's one of those places that remind you why Chestnut Hill is such a welcoming community; everyone seems to know everyone, and if they don't, they soon will.
Entertainment
When it comes to entertainment and sporting events, the area around Chestnut Hill is a treasure trove of options. Let's talk about music first, because, hey, this is Music City after all. Just a short drive away is the iconic Broadway strip, filled with honky-tonks and live music venues that provide endless opportunities to experience Nashville's rich musical heritage. Whether you're into country, blues, or rock, there's something for every musical taste. Some of these venues have history stretching back decades and have been the launching pad for many famous artists. It's not uncommon to find yourself listening to up-and-coming musicians who might just be the next big thing.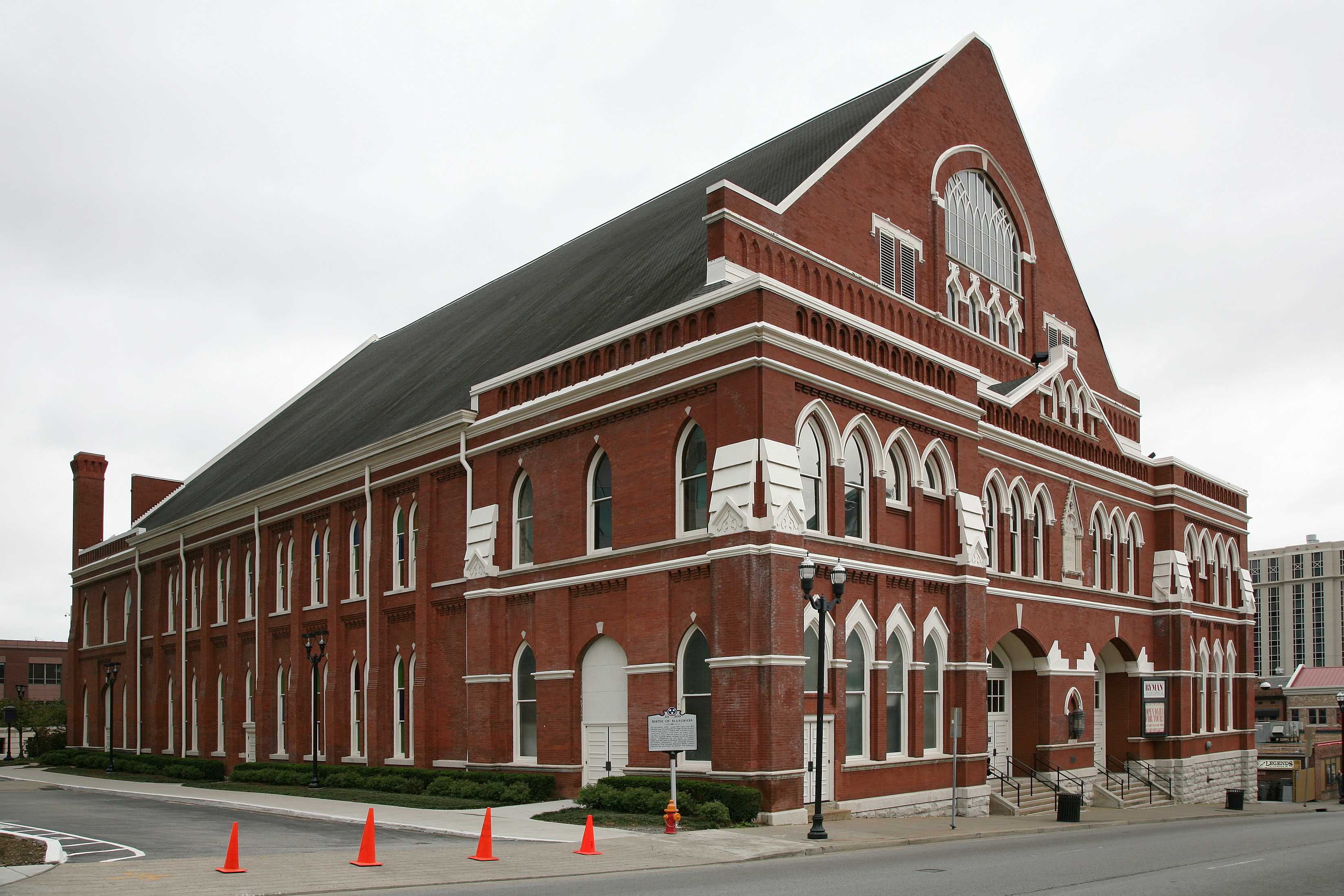 Then there's the sports scene, and trust me, it's vibrant. You're not far from the Nissan Stadium, home of the NFL's Tennessee Titans. Whether you're a football fan or not, attending a game is an electrifying experience, complete with the fervor of fans tailgating before the game and the roar of the crowd inside the stadium. And let's not forget about the NHL's Nashville Predators, whose games at Bridgestone Arena offer another kind of adrenaline rush. The arena itself is a multipurpose venue that hosts not just hockey games, but also major concerts, so it's always worth checking out what's on the schedule.
If you're more into cultural activities, the options are equally enticing. Nearby theaters offer a wide range of performances, from off-Broadway shows to local productions. These smaller, more intimate settings offer an excellent way to enjoy an evening out, with the added benefit of supporting local talent. And for those interested in visual arts, numerous galleries and art spaces showcase both local and international artists. These galleries often host opening receptions and special events, making for an enriching night out where you can appreciate art and perhaps even meet the artists.
So, you see, living in or near Chestnut Hill means you're perfectly positioned to take advantage of Nashville's rich tapestry of entertainment and sporting events. There's always something happening, and the best part is that most of these venues are just a short drive or even a walk away, making it incredibly easy to plan a spontaneous night out.
Health and Wellness
Living near Chestnut Hill, you'll find that maintaining a healthy and balanced lifestyle is quite convenient, thanks to the range of health and wellness options available in the area. For starters, there are several well-equipped gyms and fitness centers that cater to different workout preferences. Whether you're into traditional weightlifting, high-intensity interval training, or even specialized classes like yoga or Pilates, there's something for everyone. Plus, many of these places offer flexible hours, making it easier for people with busy schedules to squeeze in a workout.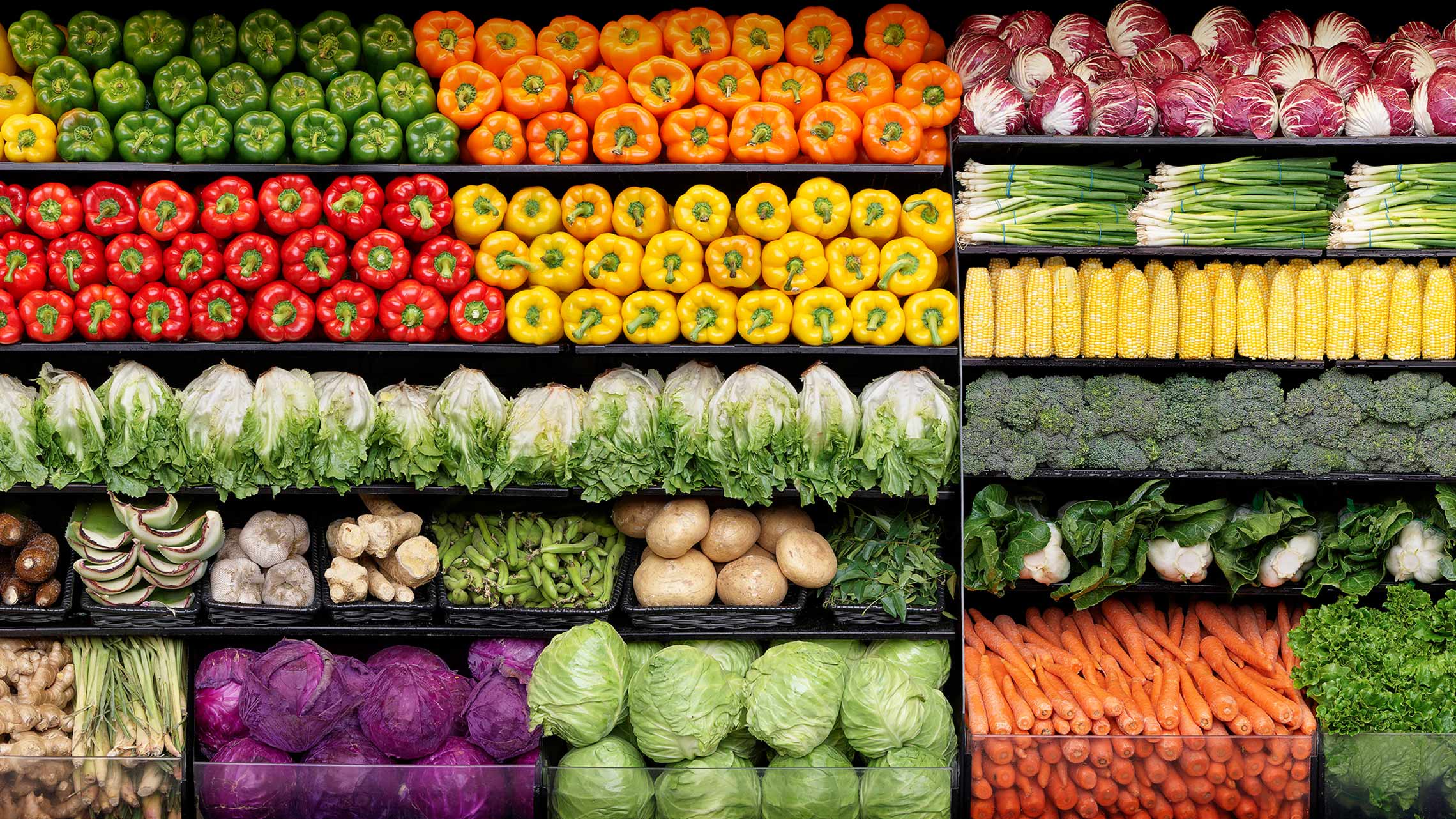 If you prefer outdoor activities, the nearby parks offer a refreshing change of scenery for your exercise routine. From jogging trails to dedicated exercise stations, these green spaces provide an inviting setting for a variety of physical activities. You'll often see community yoga classes being held in the park, and they're a great way to start your day with some stretching and mindfulness. Plus, these parks are dog-friendly, so if you have a four-legged friend, it's a win-win situation; you get to stay active, and so does your pup!
For those who prioritize mental wellness, there are several meditation and mindfulness centers in the area that offer guided sessions. It's becoming more common to see professionals and students alike taking advantage of these resources to manage stress and achieve a sense of balance in their lives. Some centers even combine physical and mental wellness by offering classes that blend yoga and meditation, which can be a fantastic way to recharge and refocus.
When it comes to healthy eating, you're in luck. Nearby farmers' markets are an excellent source for fresh, locally-sourced produce. These markets are more than just a place to shop; they're a community event where you can learn about sustainable farming practices, enjoy live music, and even partake in cooking demonstrations. Additionally, a number of local restaurants prioritize organic and health-conscious menu options, so you can dine out without ditching your dietary goals.
For more specialized healthcare needs, the area is home to several medical centers and holistic health clinics. Whether you're looking for a primary care physician, a specialist, or even alternative treatments like acupuncture, you won't have to go far. These facilities are well-regarded for their quality of care and often work in conjunction with local fitness and wellness centers to promote community health initiatives. So, all in all, the health and wellness landscape around Chestnut Hill really does offer a well-rounded approach to keeping you fit, both physically and mentally.
Outdoor Lifestyle
If you're someone who loves the outdoors, living near Chestnut Hill in Nashville provides you with a myriad of options to get your nature fix. Close to home, you'll find parks that act as the community's green lungs. These are not just patches of grass but rather well-maintained spaces where you can have a picnic, throw a Frisbee, or simply lie down with a good book under the shade of a tree. The playgrounds are a hit with families, and it's common to see children gleefully running around, making the most of the outdoors.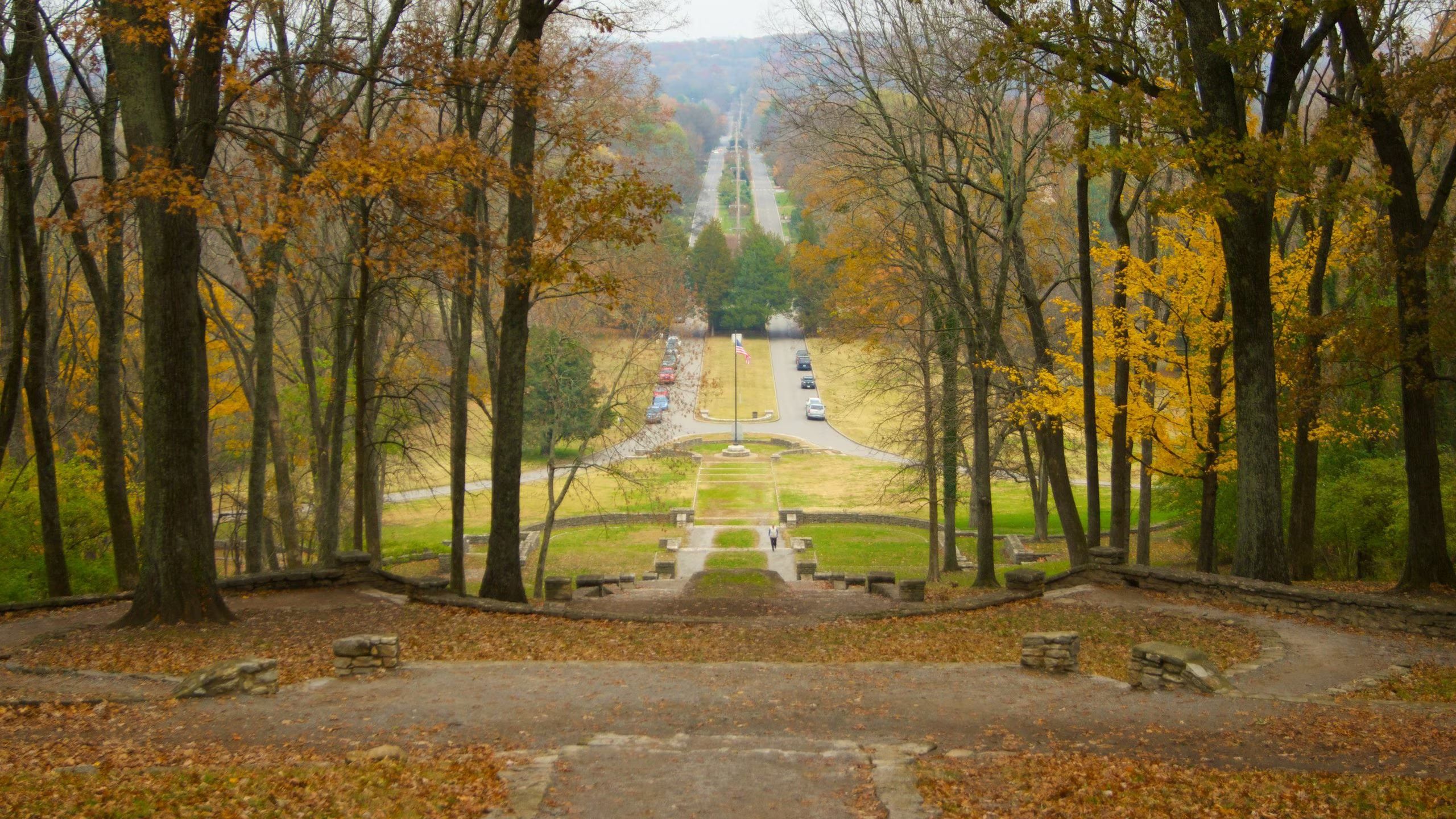 For fitness enthusiasts, many of these parks offer walking and biking trails that are scenic and well-marked. On weekends, these trails bustle with joggers, cyclists, and people out for a leisurely stroll. It's not uncommon for the community to organize fun runs or bike rides that start or end in one of these parks. What's great is that these spaces often feature exercise stations or even outdoor gyms, making it easy to mix up your fitness routine while enjoying some fresh air.
Water lovers are also in for a treat, thanks to the nearby Cumberland River. Whether you're into kayaking, paddleboarding, or simply sitting by the water's edge and casting a fishing line, the river offers a tranquil backdrop for a range of activities. The waterfront areas often host events and festivals, adding an extra layer of entertainment to your outdoor experience.
For those interested in horticulture or simply looking for a peaceful spot, there are also botanical gardens and community gardens in the vicinity. These spaces offer a chance to connect with nature at a slower pace, where you can literally stop and smell the flowers. The community gardens are particularly interesting because they offer locals a chance to get their hands dirty and learn about gardening. It's a fantastic way to grow your own herbs or vegetables while also getting to know your neighbors who share similar interests.
And let's not forget about our four-legged friends. Many of the parks are dog-friendly, complete with designated off-leash areas where your pup can run free and socialize with other dogs. There's something incredibly heartwarming about seeing dogs frolic freely, and it's a testament to the community's commitment to an outdoor lifestyle that's inclusive for everyone.
So whether you're an avid athlete, a nature enthusiast, or simply someone who enjoys a bit of fresh air and sunshine, the area around Chestnut Hill makes it easy to embrace an active, outdoor lifestyle. From community events to solitary moments of peace in nature, there's something here for everyone.
Education
When it comes to education, residents of Chestnut Hill have access to a good mix of both public and private schools, offering families flexibility in choosing the right fit for their kids. The public schools in the area are part of the Metro Nashville Public Schools district, which offers a range of programs from elementary to high school. These schools are known for having a solid curriculum and various extracurricular activities, from sports to arts and sciences. Many of them have invested in advanced technology for the classrooms and have strong parent-teacher associations that actively participate in fundraising and school events.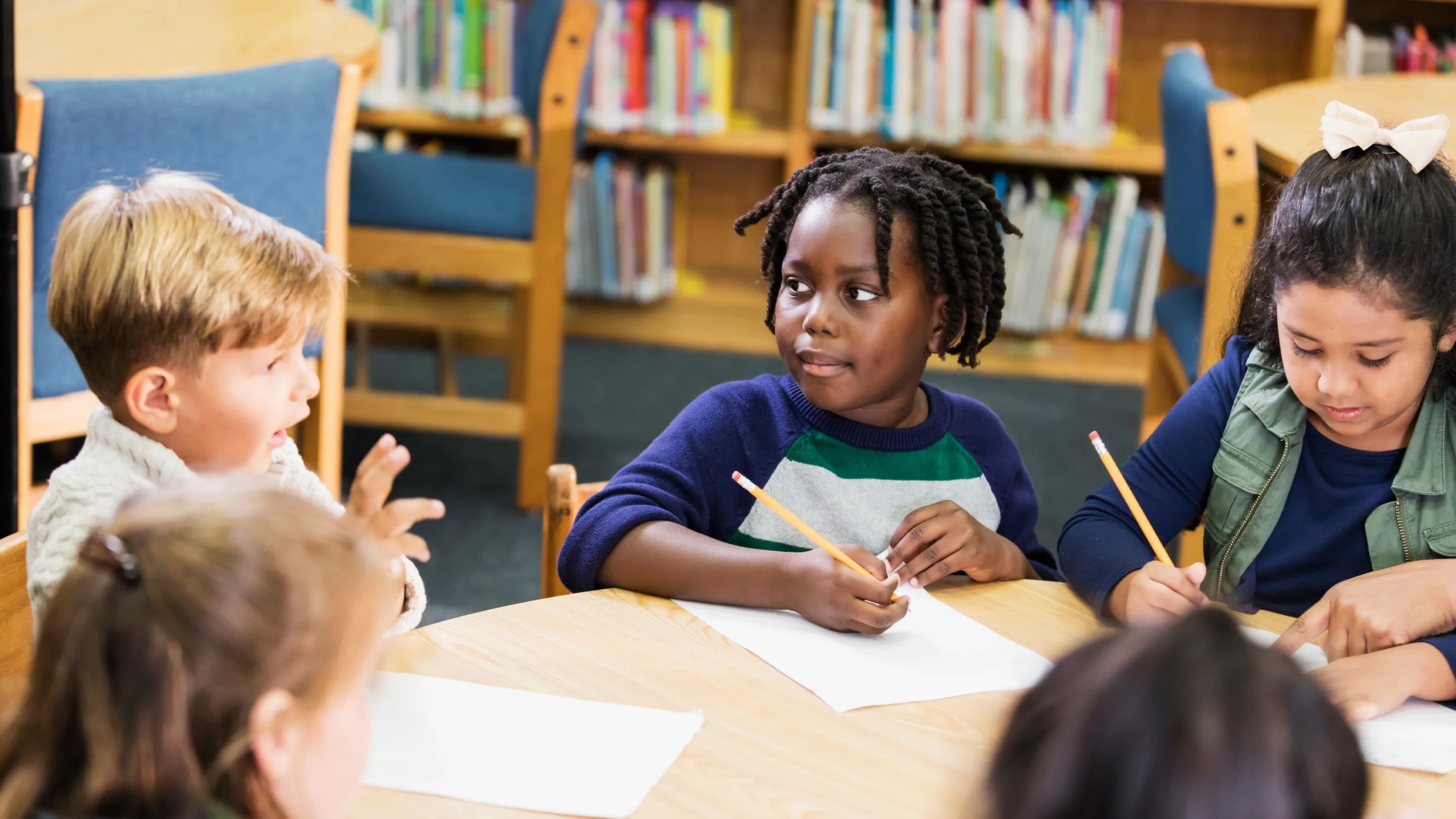 Now, if you're leaning more towards private education, you're in luck. There are several private schools in and around the Chestnut Hill area that offer a more specialized curriculum, smaller class sizes, and various educational philosophies, from Montessori to religious-based teachings. The reputation of these schools often precedes them; many have long histories of academic excellence and boast impressive lists of alumni. But what families particularly appreciate is the attention to each student's individual needs and talents, thanks to the lower student-to-teacher ratios.
Don't forget about the preschool options, too. There are several high-quality early learning centers near Chestnut Hill, both public and private. These centers focus on a holistic approach to education, emphasizing not just academics but also social and emotional learning. Many families in the area find that enrolling their youngsters in these programs gives them a solid foundation and a head start in their educational journey.
For those considering higher education or adult learning, the vicinity to downtown Nashville means easy access to some well-respected universities and colleges. Whether you're looking to go back to school to finish a degree or considering postgraduate studies, the options are conveniently close by.
So when it comes to education, the Chestnut Hill area genuinely offers a plethora of choices to fit various needs and preferences. From public to private, from elementary to higher education, residents find that they don't have to compromise on quality or convenience.
Shopping and Retail
If you're the kind of person who enjoys a good shopping spree or even just casual window shopping, the area around Chestnut Hill has got something for everyone. Let's start with the basics: there are several well-stocked grocery stores where you can pick up everything you need for daily living, from fresh produce to household supplies. These stores are easily accessible, making routine shopping trips a breeze.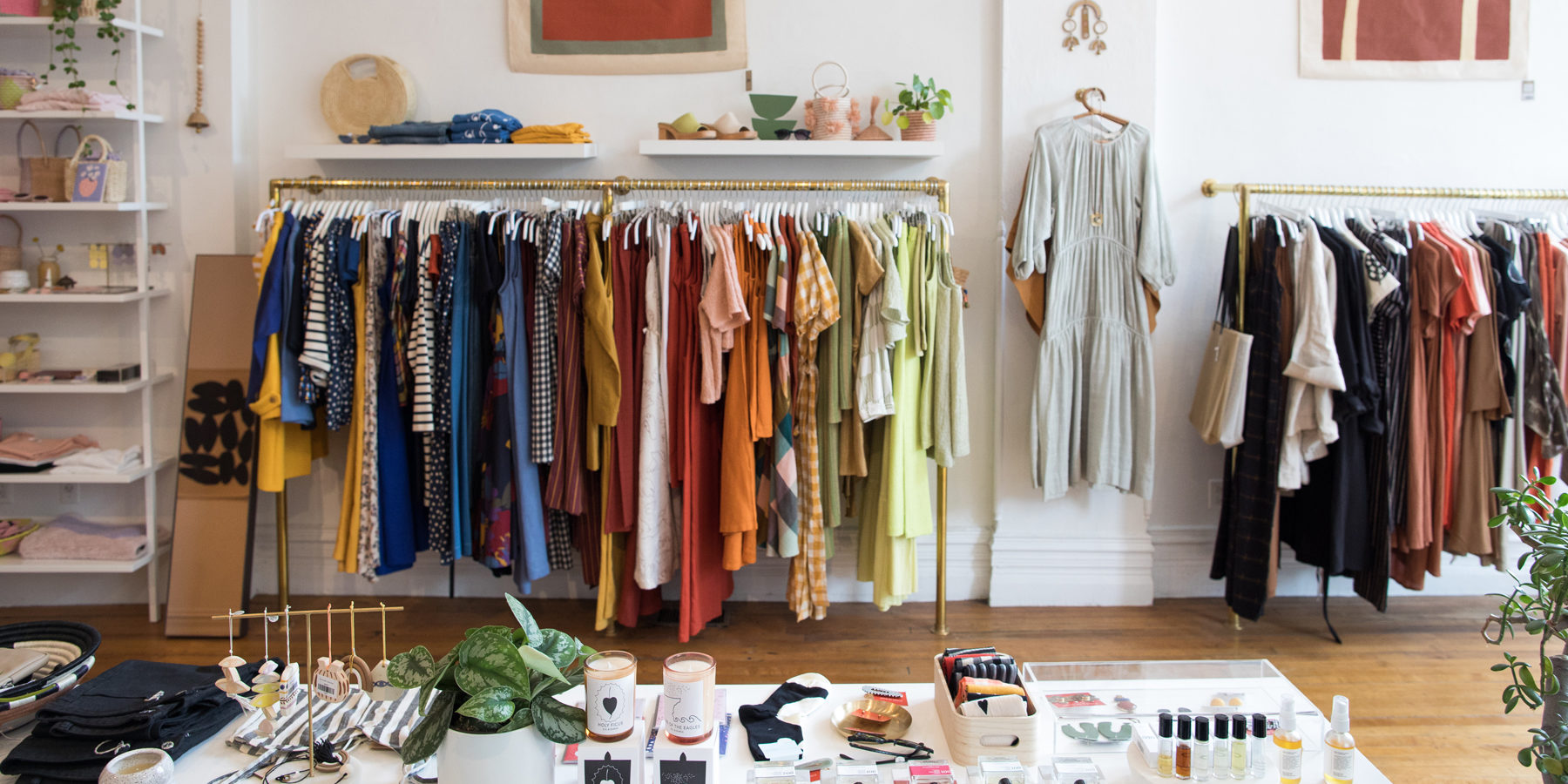 But what really makes the shopping scene around here stand out is the variety. For those who are into fashion, there are boutiques that offer an eclectic mix of styles, from trendy to vintage. These stores often carry unique pieces that you won't find in your standard retail chains, making them ideal for when you're looking to add something special to your wardrobe. Plus, they're great places to discover local designers and artisans who are making a name for themselves in the Nashville fashion scene.
Now, if you're into antiques or enjoy hunting for hidden gems, there are a couple of thrift stores and vintage shops that are absolutely worth exploring. It's like a treasure hunt every time you walk in, with an array of items from different eras. Whether you're looking for retro furniture, classic vinyl records, or unique trinkets, these shops offer an experience that's both nostalgic and exciting.
But it's not all clothes and antiques; the area also has several specialty shops that cater to more specific interests. Think along the lines of independent bookstores filled with rare editions, or hobby shops that carry everything from model trains to craft supplies. And let's not forget the local artisans who sell handmade goods like jewelry, candles, and skincare products. You'll often find pop-up markets and fairs where these artists display their work, making it a great opportunity to support local talent while picking up something truly one-of-a-kind.
The icing on the cake? Most of these shopping options are just a walk or a short drive away, making it incredibly convenient no matter where you're coming from in Chestnut Hill. It's this mix of convenience and variety that makes shopping near Chestnut Hill such a pleasant experience, whether you're ticking things off a list or leisurely exploring what the local retail scene has to offer.
Business and Economy
When it comes to the primary businesses and industries near Chestnut Hill, you'll find a dynamic mix that serves as the backbone of the local economy. Of course, the music industry is a major player here, given that Nashville is known as Music City. Record labels, management agencies, and a myriad of other businesses related to the music world have set up shop in and around the area. The influence of this industry isn't just in the form of office buildings and studios; you'll also see it manifest in the form of smaller businesses like music stores, instrument repair shops, and even rehearsal spaces available for rent.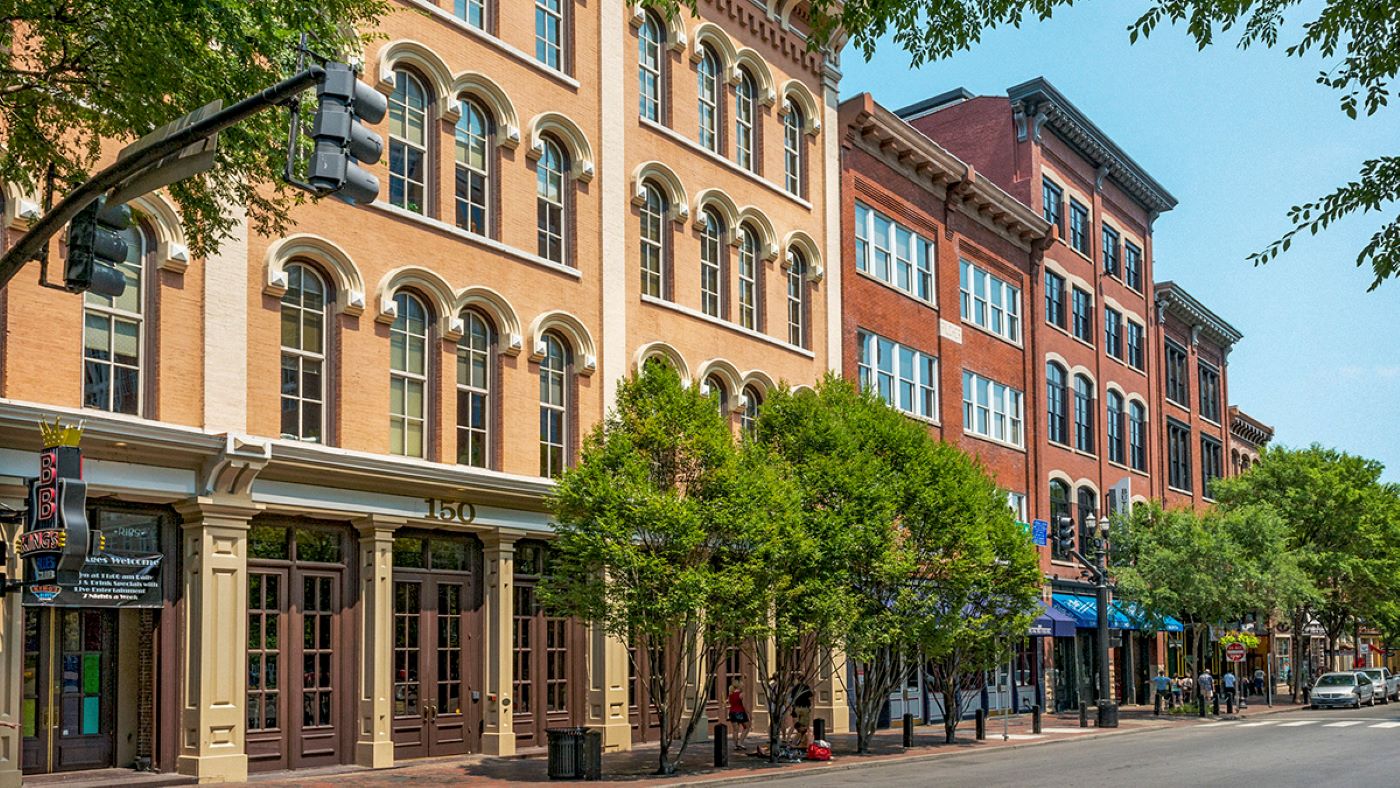 But it's not all about the music. Healthcare is another significant sector that employs a large number of people in the area. Hospitals, clinics, and specialized medical facilities dot the landscape, often collaborating with educational institutions for research and training programs. This strong healthcare presence ensures not only a wealth of job opportunities but also easy access to high-quality medical care for residents.
The tech industry is also on the rise in this part of Nashville. From startups focused on software development to more established companies dealing in IT services, the tech scene is growing steadily. This has attracted a younger, tech-savvy workforce, giving a fresh, innovative vibe to the community. Co-working spaces are sprouting up to accommodate freelancers and smaller businesses, providing a flexible work environment that caters to modern needs.
Last but not least, let's talk about tourism and hospitality. With Nashville being a hotspot for tourists, businesses related to this industry, like hotels, restaurants, and guided tour services, are thriving. The growth in tourism has a ripple effect on local shops and artisans as well, who benefit from the increased foot traffic.
So, whether you're looking to start a career, switch industries, or even start a business of your own, the area around Chestnut Hill offers a diverse and robust economic landscape. From the glamour of the music industry to the life-saving healthcare sector, from innovative tech startups to bustling tourism, the multifaceted business environment here contributes to a stable and thriving local economy.
Hotels and Lodging
If you've got friends or family planning to visit, or maybe you're just interested in a local "staycation," you'll be pleased to know that the Chestnut Hill area offers a variety of lodging options to suit every taste and budget. Naturally, you'll find some of the big-name hotel chains, which are always a reliable option. These hotels offer all the standard amenities, from comfy beds and room service to fitness centers and swimming pools. They're great for those who want a predictable, hassle-free stay.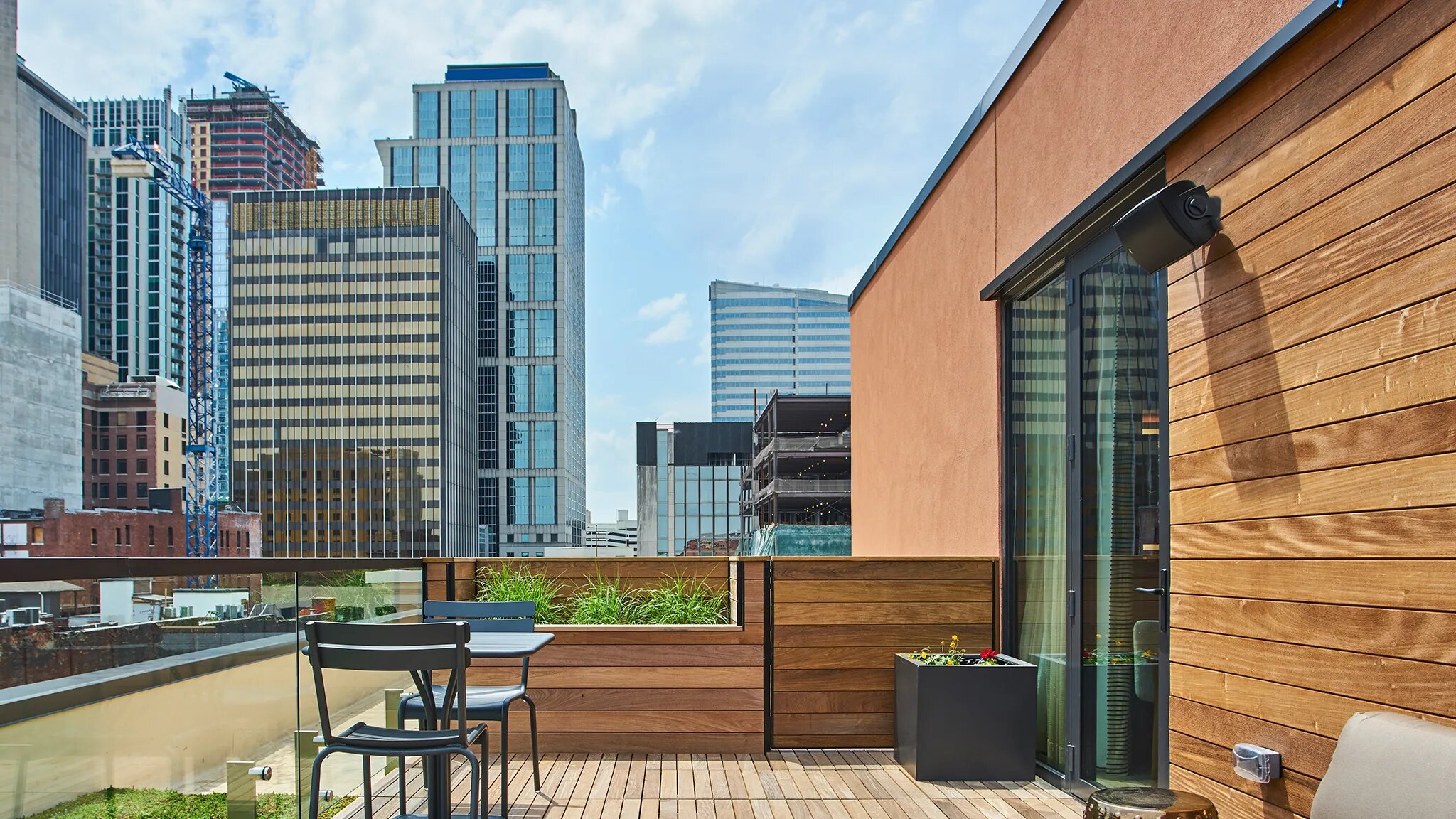 But where the area really shines is in its more unique accommodations. Take the charming bed and breakfast spots, for instance. These places offer a more personalized experience, complete with home-cooked meals and the kind of cozy, welcoming atmosphere that you just can't find in a larger hotel. Many of these B&Bs are situated in historic homes, adding an extra layer of local flavor to your stay. It's the perfect setting for a romantic weekend or a peaceful solo retreat.
And let's not forget the boutique hotels that have been popping up around the area. These establishments aim to offer guests a luxury experience with a twist. Expect chic, well-designed interiors, top-of-the-line amenities, and often a bit of local art to give you a sense of place. Some even have rooftop bars or small cinemas, turning the hotel itself into a destination worth exploring.
For the more budget-conscious traveler, there are also plenty of hostels and motels that offer clean, basic amenities at a lower price point. These are especially popular among younger tourists or those who plan to spend most of their time exploring the city rather than lounging in a hotel room.
So whether your visitors are looking for the full luxury experience or just a comfortable place to rest their heads, the hotels and lodging options around Chestnut Hill have got it all covered. The variety ensures that everyone can find something that fits their needs, making it easier than ever to enjoy everything the area has to offer.
Travel and Transportation
Getting around from Chestnut Hill is pretty convenient, especially if you're someone who travels frequently or simply likes to have various transportation options at your fingertips. Let's start with air travel. Nashville International Airport is the closest major airport, and it's just a short drive away. If you're someone who has to catch frequent flights for work or loves to jet off for weekend getaways, you'll appreciate how quickly you can get from your front door to your boarding gate. The proximity to the airport is truly a boon for people with a busy travel schedule.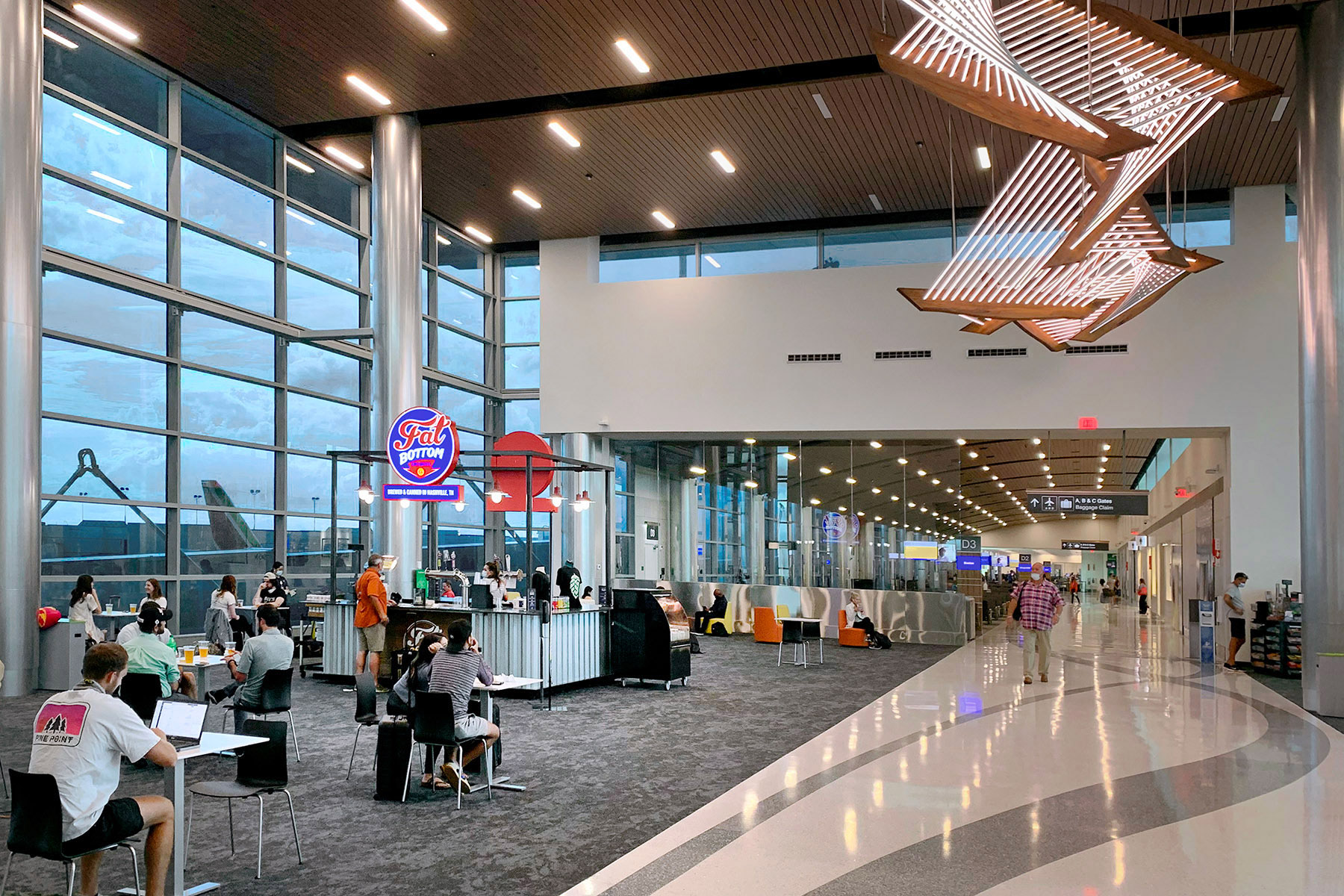 But you don't have to take to the skies to benefit from Chestnut Hill's strategic location. When it comes to public transportation, the area is served by several bus routes that make it easy to get to downtown Nashville, nearby neighborhoods, and even outlying areas. The buses are a reliable and cost-effective way to get around, especially during peak hours when you'd rather leave your car at home than battle traffic. Plus, with Nashville's efforts to make public transportation more efficient and eco-friendly, you can expect improvements in this service over time.
And for those who prefer a more active mode of transport, many parts of the area are very walkable and bike-friendly. It's a great way to incorporate some light exercise into your daily routine while also reducing your carbon footprint. Nashville's bike-share program is another option if you don't own a bike but want to take advantage of the area's cycling infrastructure.
Of course, ride-sharing services like Uber and Lyft are widely available for those times when you need a quick and convenient way to get somewhere. Whether you're heading out for a night on the town or need a lift to an early morning meeting, a car is just a few taps away on your smartphone.
So, when it comes to mobility, living near Chestnut Hill offers a range of options that make it easy to get where you need to go, whether you're flying across the country or just heading a few blocks over. From planes and buses to bikes and ride-shares, you're well-connected here.