Chesapeake Homes, Nashville, TN Homes for Sale
Chesapeake Homes, Nashville, TN Homes for Sale
December 5, 2023
Chesapeake Homes
In the heart of Tennessee's iconic capital, the homes in Chesapeake, Nashville, TN stand as a testament to thoughtful design and community planning. These residences are marked by a blend of modern aesthetics and classic Southern charm, resulting in a seamless fusion that resonates with Nashville's evolving architectural landscape. With expansive front porches, gabled rooftops, and ornate detailing, the homes evoke a sense of warmth and hospitality that is intrinsic to the region's heritage.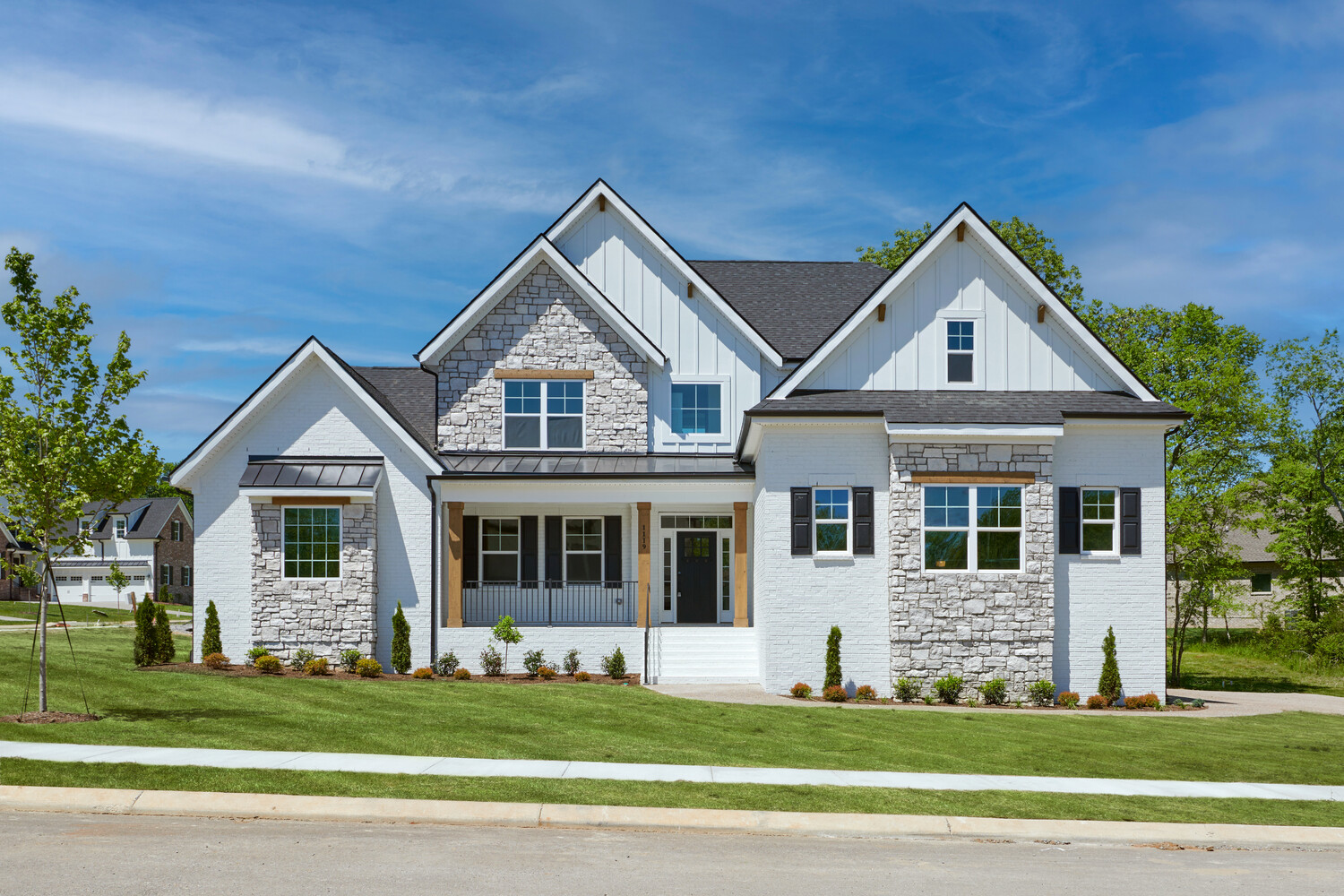 Inside the homes of Chesapeake, one is met with spacious interiors and meticulously crafted features. Hardwood floors, high ceilings, and large windows are commonplace, allowing ample natural light to flood the living spaces. These homes often showcase open-concept designs, ensuring fluidity and easy movement between rooms, making them perfect for both family living and entertaining guests. The kitchens are furnished with state-of-the-art appliances, granite countertops, and often include central islands or breakfast nooks, emphasizing both functionality and style.
Beyond the individual homes, the broader community of Chesapeake presents an equally compelling narrative. The tree-lined streets and well-maintained sidewalks underscore the neighborhood's commitment to environmental aesthetics and pedestrian-friendly environments. For families, the proximity of reputable schools, parks, and recreational facilities ensures that children have a nurturing environment to grow and thrive.
Additionally, Chesapeake's location in Nashville means that residents are never too far from the city's vibrant arts and music scene. The world-renowned honky-tonks, the Ryman Auditorium, and other iconic venues are just a short drive away, offering a rich tapestry of entertainment options. However, the community itself is peaceful and insulated from the bustling city noise, providing a perfect balance of convenience and tranquility.
Furthermore, local businesses, eateries, and boutiques surround Chesapeake, echoing Nashville's burgeoning entrepreneurial spirit. These establishments, often owned and operated by locals, add a unique flavor to the community, fostering a sense of camaraderie among residents. Regular community events, farmers' markets, and local festivals further enhance the neighborhood's tight-knit feel, making Chesapeake not just a place to live, but a place to truly belong.
Similar Communities
One of the neighborhoods that resonates closely with the attributes of Chesapeake in terms of price point, construction, and lifestyle is Eastwood Neighbors. Nestled just east of the Cumberland River, Eastwood Neighbors boasts homes that reflect a harmonious blend of historic charm and contemporary elements. Like Chesapeake, the homes here have spacious interiors, with a strong emphasis on maintaining the architectural integrity that speaks to Nashville's storied past. The streets are adorned with mature trees and lush landscaping, offering a picturesque setting that is both serene and inviting. Locally owned cafes, boutiques, and eateries are sprinkled throughout, encouraging residents to explore and support their community.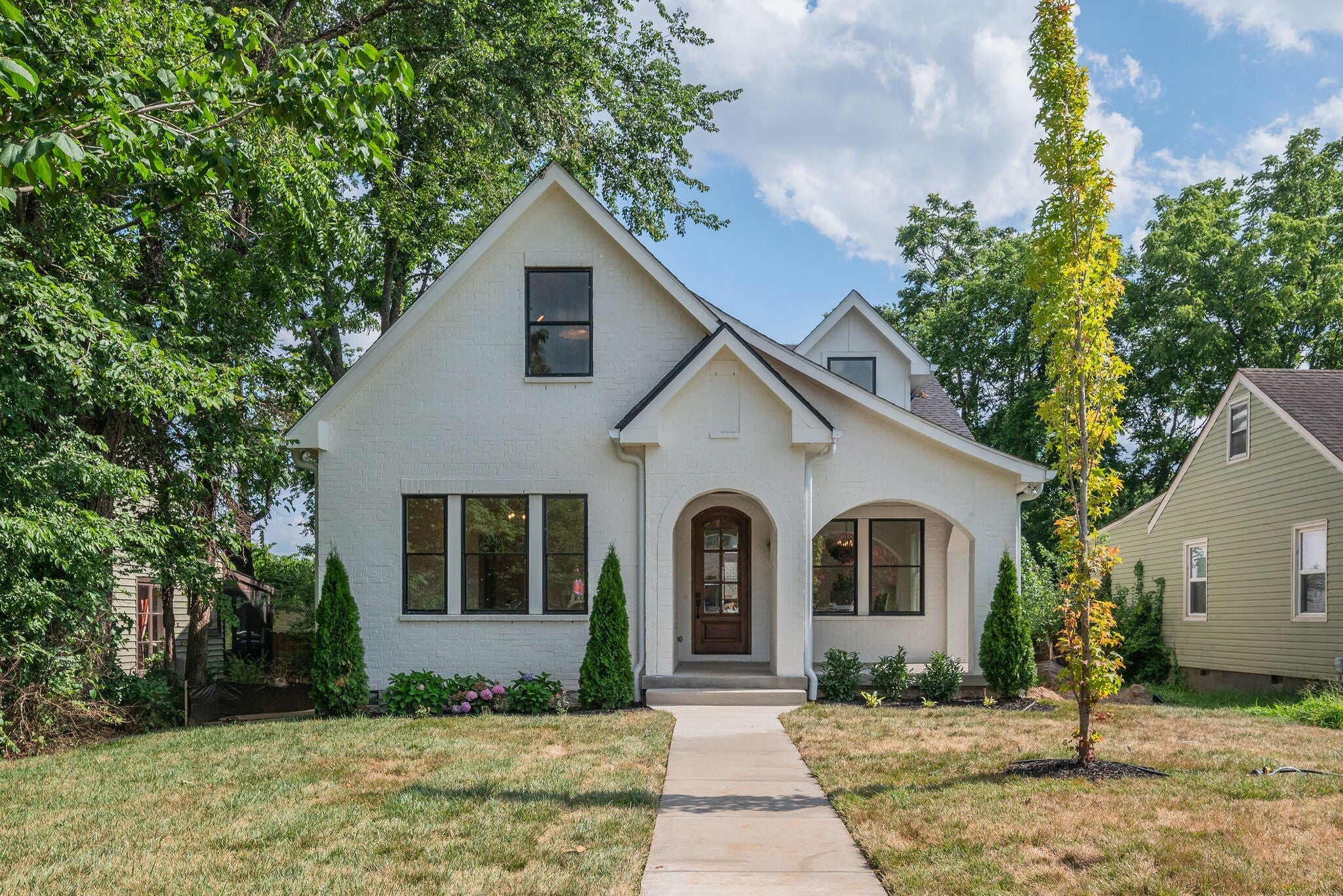 Another comparable neighborhood is Sylvan Park. Located to the southwest of downtown Nashville, this area has seen a resurgence in recent years, attracting those who appreciate a mix of the old and new. The homes, primarily built in the early 20th century, have been meticulously preserved or renovated to include modern amenities without sacrificing their original character. The lifestyle in Sylvan Park is active and community-oriented, with residents often gathering at the local green spaces, community centers, or the golf course that graces its boundaries. Moreover, the neighborhood's dining scene is burgeoning, with a myriad of new establishments offering a taste of Nashville's culinary diversity.
Lockeland Springs, a stone's throw from East Nashville's bustling Five Points, shares a kinship with Chesapeake in terms of its residential architecture and neighborhood vibe. With many homes dating back to the early 1900s, the region exudes a timeless beauty. Much like Chesapeake, the area is pedestrian-friendly, and the presence of charming boutiques, art galleries, and coffee shops infuses it with a youthful and energetic spirit. The schools and parks in Lockeland Springs, coupled with its regular neighborhood events, make it a prime spot for families and those seeking an engaged community life.
Lastly, the Belmont-Hillsboro area stands out as a reflection of Nashville's continued commitment to blending its deep-rooted history with the demands of modern urban living. Located near Belmont University, the homes in this neighborhood are both grand and well-appointed, echoing the aesthetic values of Chesapeake. The proximity to the university infuses the area with a unique vibrancy, where academia meets arts and culture. Residents enjoy easy access to some of Nashville's most renowned music venues, eateries, and boutique shopping, all while savoring the quietude and elegance that the neighborhood's residential streets offer.
Food Scene
In the vicinity of Chesapeake, Nashville, TN, the culinary scene is as vibrant and diverse as the city's rich musical heritage. Food lovers are in for a delightful experience, as the area is peppered with a myriad of dining options, each bringing its own unique flair and flavor.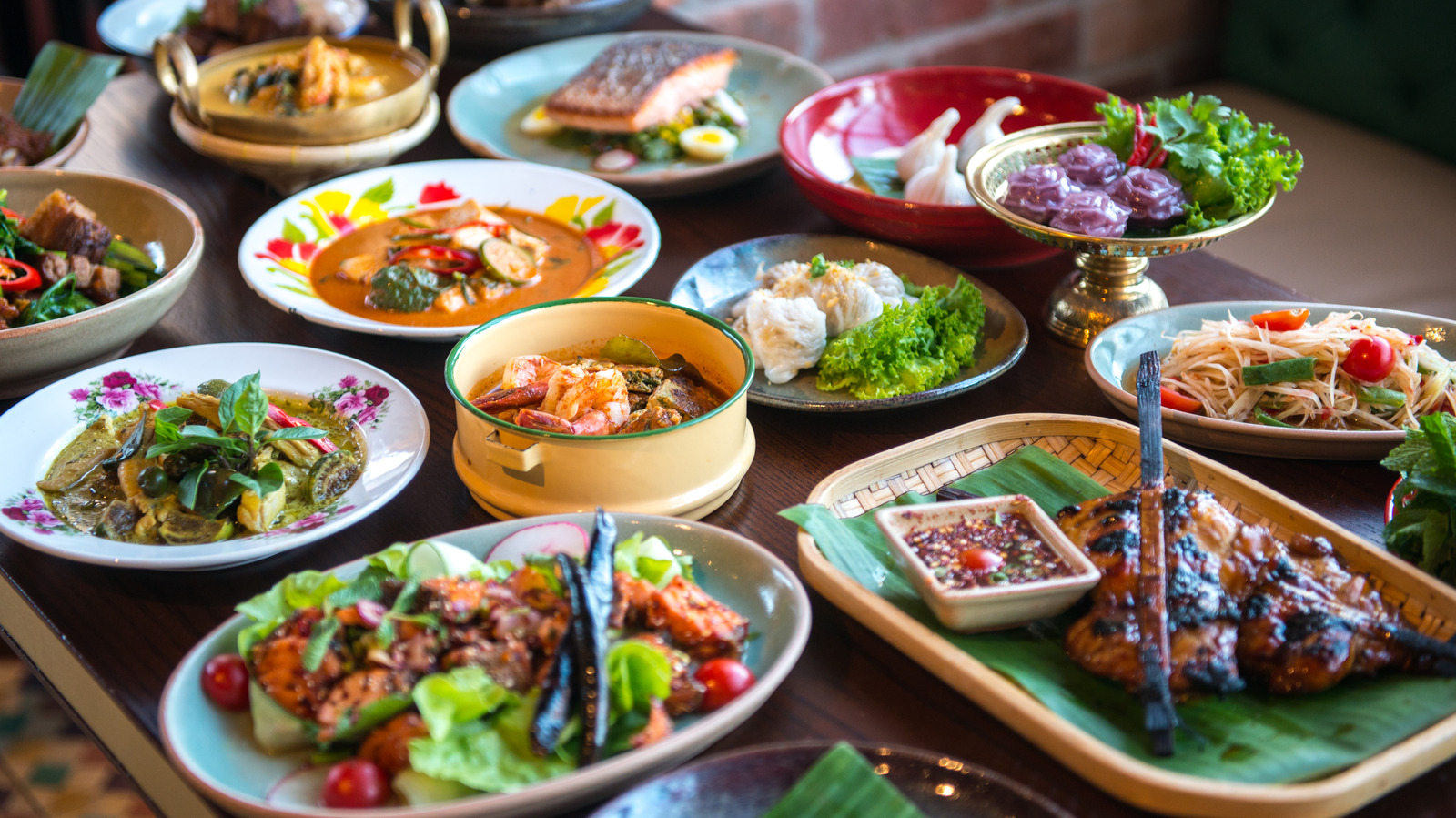 Just a short drive from Chesapeake is the ever-popular Farmer's Market, a veritable treasure trove for those who love fresh and local produce. But beyond the stalls of ripe fruits and aromatic spices, you'll find a diverse array of eateries. There's everything from Southern comfort food joints to international cuisine. On a breezy afternoon, you might find yourself savoring the flavors of authentic Neapolitan pizza or digging into a plate of spicy Thai curry.
For those who have a penchant for upscale dining, there are several gourmet restaurants in the area that promise an unforgettable culinary journey. These establishments often marry the best of Tennessee's local ingredients with global culinary techniques. Think slow-cooked ribs with a side of truffle-infused mashed potatoes or catfish tacos with a zesty lime crema. It's this inventive spirit that keeps locals and visitors alike coming back for more.
Of course, it wouldn't be Nashville without a touch of music with your meal. Several restaurants near Chesapeake offer live performances, where one can enjoy country tunes or soulful blues with their dinner. It's this blend of food and music that gives dining in Nashville its unique character.
Casual diners will also feel right at home here. Quaint cafes with artisanal coffee, bakeries with the fluffiest pastries, and vibrant food trucks serving everything from gourmet burgers to vegan delights dot the landscape. Whether you're grabbing a quick brunch or planning a leisurely evening out with friends, the dining options near Chesapeake offer something to satisfy every palate and occasion.
Entertainment
Nestled in the heart of Music City, the area around Chesapeake, Nashville, TN, naturally brims with a wealth of entertainment options. If you're in the mood for music, and let's face it, who isn't when in Nashville, the renowned honky-tonks and live music venues are just a stone's throw away. On any given night, you can wander into a local bar and find an emerging artist pouring their heart out on stage, or maybe even catch a surprise performance from one of the city's many established musicians.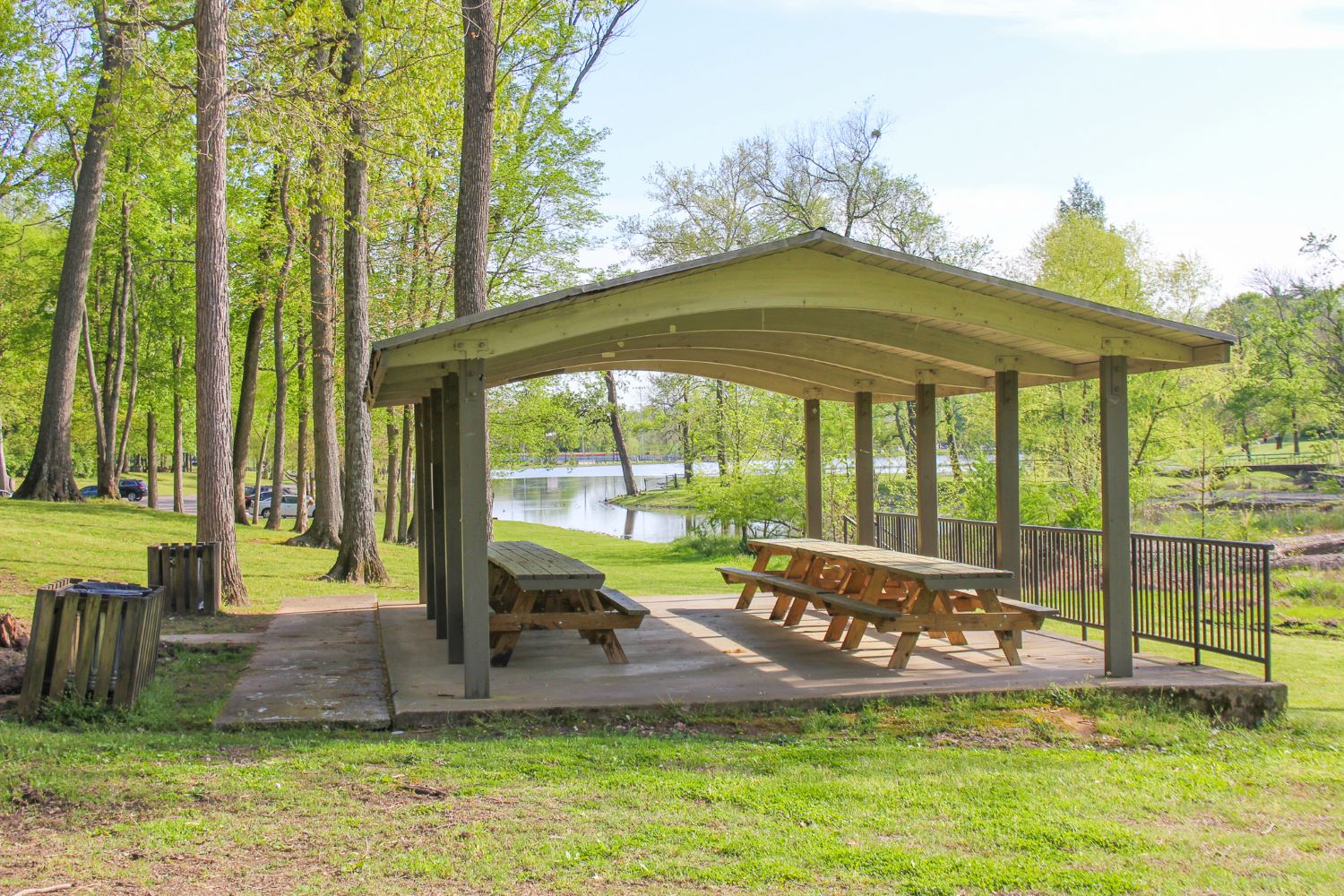 Now, if theater is more your scene, you're in for a treat. Nearby performing arts centers regularly host Broadway touring productions, local theater troupes, and avant-garde performances that push the boundaries of conventional storytelling. There's always something happening on the stage that can entice both the casual theatergoer and the ardent drama enthusiast.
Of course, Nashville isn't just about music and theater; sports enthusiasts have plenty to cheer about too. A quick jaunt from Chesapeake will take you to the city's major sports arenas, where you can catch a high-octane hockey match or feel the exhilaration of a nail-biting football game. The local fandom is passionate, and even if you're not a die-hard fan, the electric atmosphere at these games is contagious, making for an exhilarating experience.
For those looking for a more relaxed form of entertainment, the nearby parks often host outdoor movie nights, where families and friends come together with picnic blankets under the starry Nashville sky. Add to that the regular festivals, art exhibitions, and pop-up events that the community organizes, and there's seldom a dull moment around Chesapeake. Whether you're a lifelong resident or a first-time visitor, the blend of traditional and contemporary entertainment options ensures that there's always something to look forward to in this vibrant pocket of Nashville.
Health and Wellness
In and around Chesapeake, Nashville, TN, the focus on health and wellness is evident, catering to those who prioritize a balanced and wholesome lifestyle. The neighborhood and its surroundings are a haven for those who believe in nurturing both the body and the mind.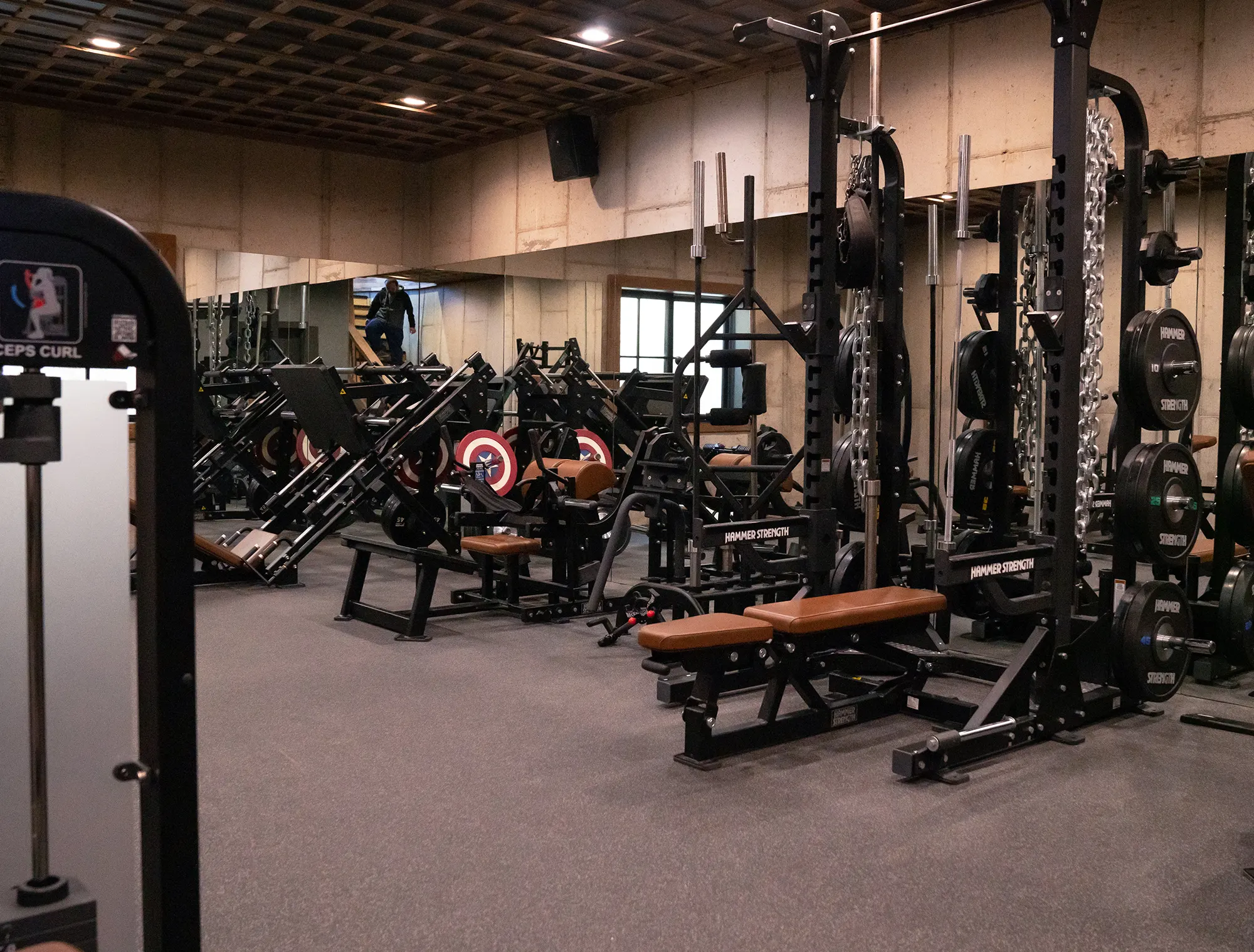 For starters, there's a generous sprinkle of yoga studios and meditation centers in the vicinity. Whether you're an early riser looking to greet the sun with a calming session of sun salutations or someone who wants to unwind with an evening meditation class, there's a space that fits the bill. The instructors in these studios are often seasoned practitioners who bring a depth of experience, ensuring that everyone from beginners to advanced students finds their center.
If you're more into dynamic workouts, the local fitness centers are top-notch. These gyms and health clubs offer a myriad of classes, from high-intensity interval training to dance-based aerobics. Many of them are equipped with state-of-the-art machines, swimming pools, and even saunas, making sure the fitness enthusiasts get a comprehensive workout experience. Personal trainers are also readily available, providing tailored regimens for those with specific goals in mind.
Outdoor enthusiasts aren't left behind either. The nearby parks and green spaces offer well-maintained jogging and biking trails. On any given day, you'll find residents lacing up their running shoes or hopping on their bikes, taking in the fresh Nashville air as they sweat it out. These parks also often host community-driven fitness events, like group runs or tai chi sessions, fostering a sense of communal well-being.
For those who believe in holistic healing, the area boasts several wellness spas and massage therapy centers. These places provide a sanctuary for those seeking to rejuvenate and heal through traditional and contemporary therapies. And let's not forget the nutrition side of things. The local farmers' markets and health food stores ensure that residents have access to fresh, organic produce and natural supplements, allowing them to make informed and healthy choices for their meals.
All in all, Chesapeake and its neighboring areas in Nashville offer a holistic approach to health and wellness. The infrastructure and community-driven initiatives work in tandem, making it easier for residents to lead a life that's harmonious, balanced, and full of vitality.
Outdoor Lifestyle
Nestled amidst the urban charm of Nashville, the Chesapeake area offers a surprising and delightful array of parks, nature spots, and outdoor opportunities that appeal to both casual strollers and ardent nature lovers. One of the fantastic aspects of this region is how seamlessly the green spaces blend into the city's vibrant tapestry.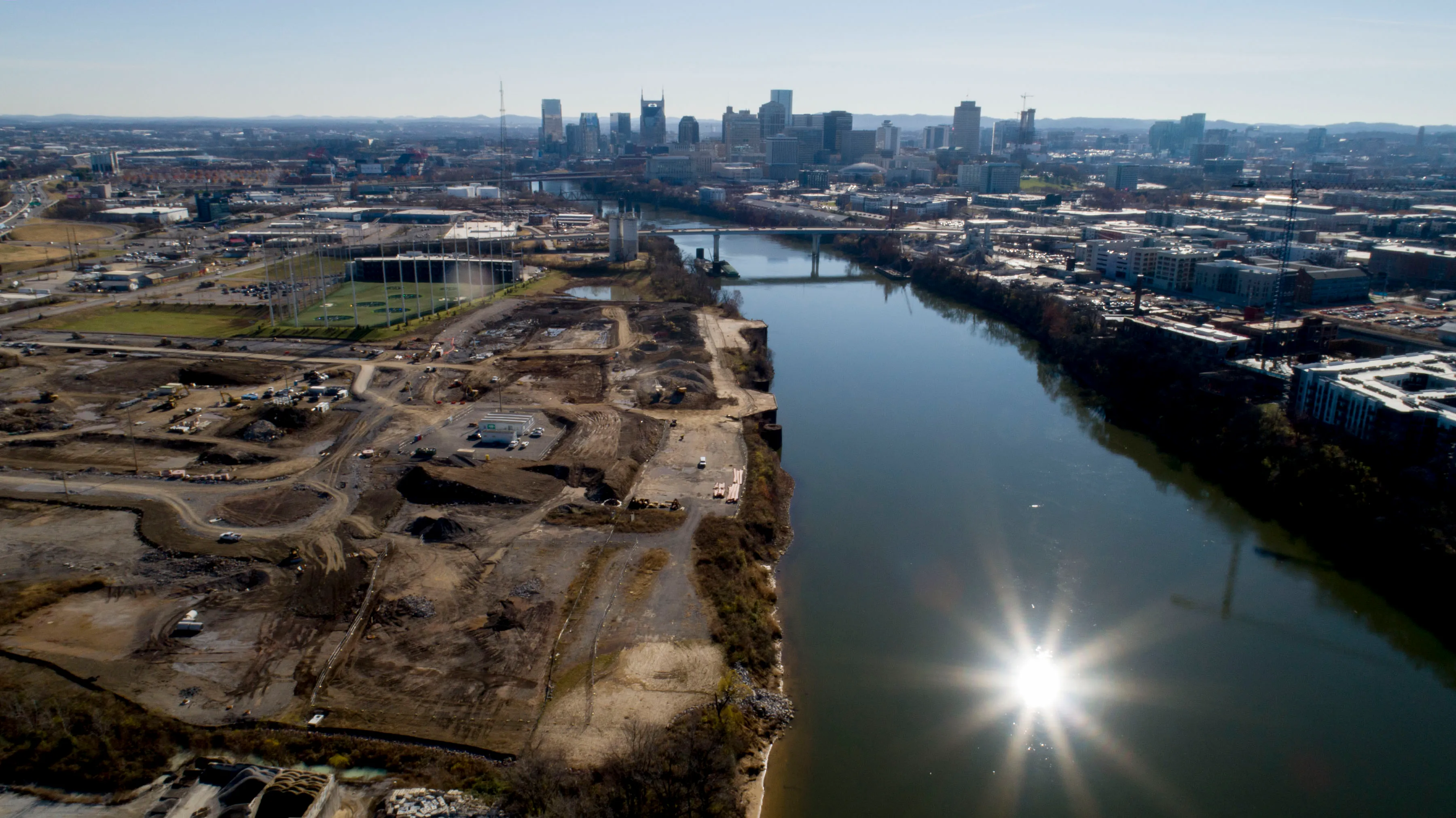 One of the most frequented spots near Chesapeake is Centennial Park. Spread over an expansive area, this park is more than just a patch of green. With its meandering trails, calm lake, and the iconic replica of the Parthenon, it's a favorite for joggers, picnickers, and history buffs alike. The park becomes especially lively during weekends, with families enjoying boat rides, flying kites, or simply soaking in the natural beauty.
For those who are birdwatchers or enjoy a serene environment, the nearby Radnor Lake State Park is a haven. A short drive from Chesapeake, this park offers lush woodlands, quiet hiking trails, and the eponymous Radnor Lake. The tranquility here is palpable, making it a perfect escape from the city's hustle and bustle. Whether you're hoping to spot some local wildlife or simply wish to lose yourself in the soothing sounds of nature, Radnor Lake is the place to be.
Water enthusiasts aren't left behind either. The Cumberland River, winding its way near Chesapeake, offers numerous recreational activities. Kayaking, paddleboarding, or just sitting by its banks watching the sunset, the river adds a unique water element to Nashville's outdoor scene.
Biking has also seen a surge in popularity around Chesapeake. With well-marked bike lanes and dedicated cycling paths, it's become increasingly common to see groups of cyclists enjoying a leisurely ride or more intense training sessions. The community encourages such activities, often hosting cycling events or group rides that bring together residents of all ages.
Community gardens and smaller pocket parks are also sprinkled throughout the area. These spots, while modest in size, play a crucial role in the local outdoor lifestyle. They offer a space for neighbors to come together, grow organic produce, or simply enjoy a quiet moment amidst flowers and greenery.
All in all, the area around Chesapeake in Nashville, TN, beautifully encapsulates the essence of urban living harmonized with nature. The parks, trails, and natural spots foster a sense of community and provide myriad opportunities for residents to engage with the outdoors, promoting a balanced and active lifestyle.
Education
When it comes to education, the area around Chesapeake, Nashville, TN, offers a commendable mix of both public and private institutions, catering to the diverse needs of its residents. Families living here can rest assured that their children have access to quality education, surrounded by a community that places a strong emphasis on academic excellence and holistic development.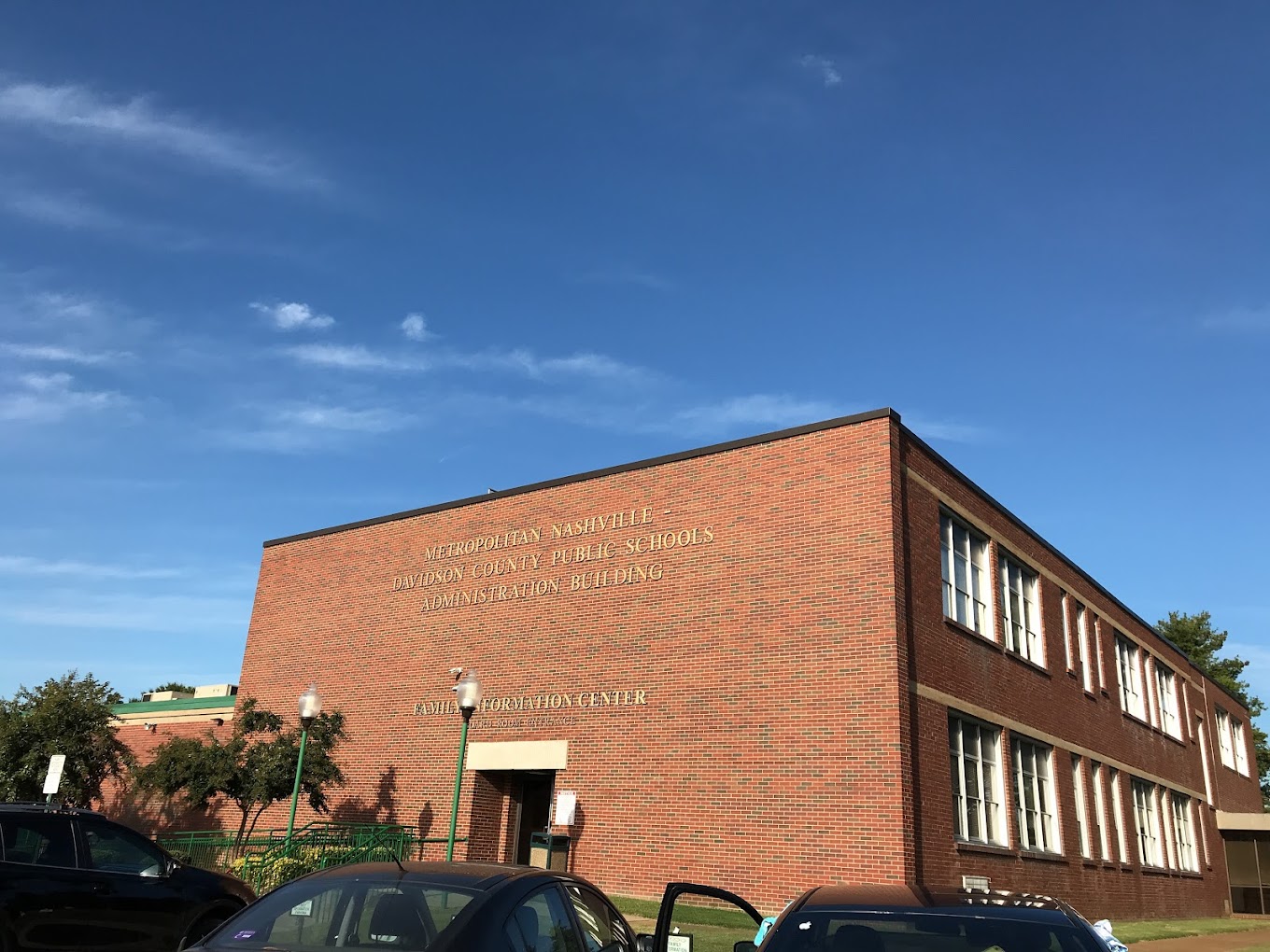 The public schools under the Metro Nashville Public Schools district are well-represented in the Chesapeake vicinity. Many of these schools are known for their dedicated faculty, comprehensive curricula, and a range of extracurricular activities. These institutions, continually adapting to the changing educational landscape, ensure that students are equipped with the necessary skills and knowledge to navigate the world confidently. Moreover, the community-driven initiatives in these schools, such as PTA meetings, open houses, and regular workshops, ensure that parents are actively involved in their children's educational journey.
For families considering private education, Chesapeake's proximity to some of Nashville's esteemed private institutions is a boon. These schools, each with its unique philosophy and approach to education, offer tailored programs that often emphasize individualized learning, smaller class sizes, and specialized courses. Whether it's a school that follows a religious curriculum, a Montessori approach, or one that places a heightened focus on arts and humanities, families can find a fit that aligns with their values and aspirations for their children.
In addition to traditional academic institutions, the Chesapeake area also boasts several enrichment centers and tutoring facilities. These spaces provide supplemental education, helping students hone specific skills, be it in mathematics, sciences, languages, or the arts. Such centers ensure that children who need a little extra help or those who wish to delve deeper into a particular subject have the resources to do so.
In essence, the educational landscape around Chesapeake, Nashville, TN, is a testament to the city's commitment to fostering a learned and engaged community. With a plethora of options to choose from, parents can find an educational environment that not only aligns with their expectations but also ensures that their children are poised for success in the future.
Shopping and Retail
When it comes to shopping and retail, the area around Chesapeake in Nashville, TN, is a delightful blend of the classic and contemporary, offering residents and visitors a wide array of choices that cater to various tastes and preferences. The vibrancy of Nashville's retail scene is very much alive and well here, ensuring that whether you're on the hunt for the latest fashion or searching for a unique vintage find, there's a store waiting to be explored.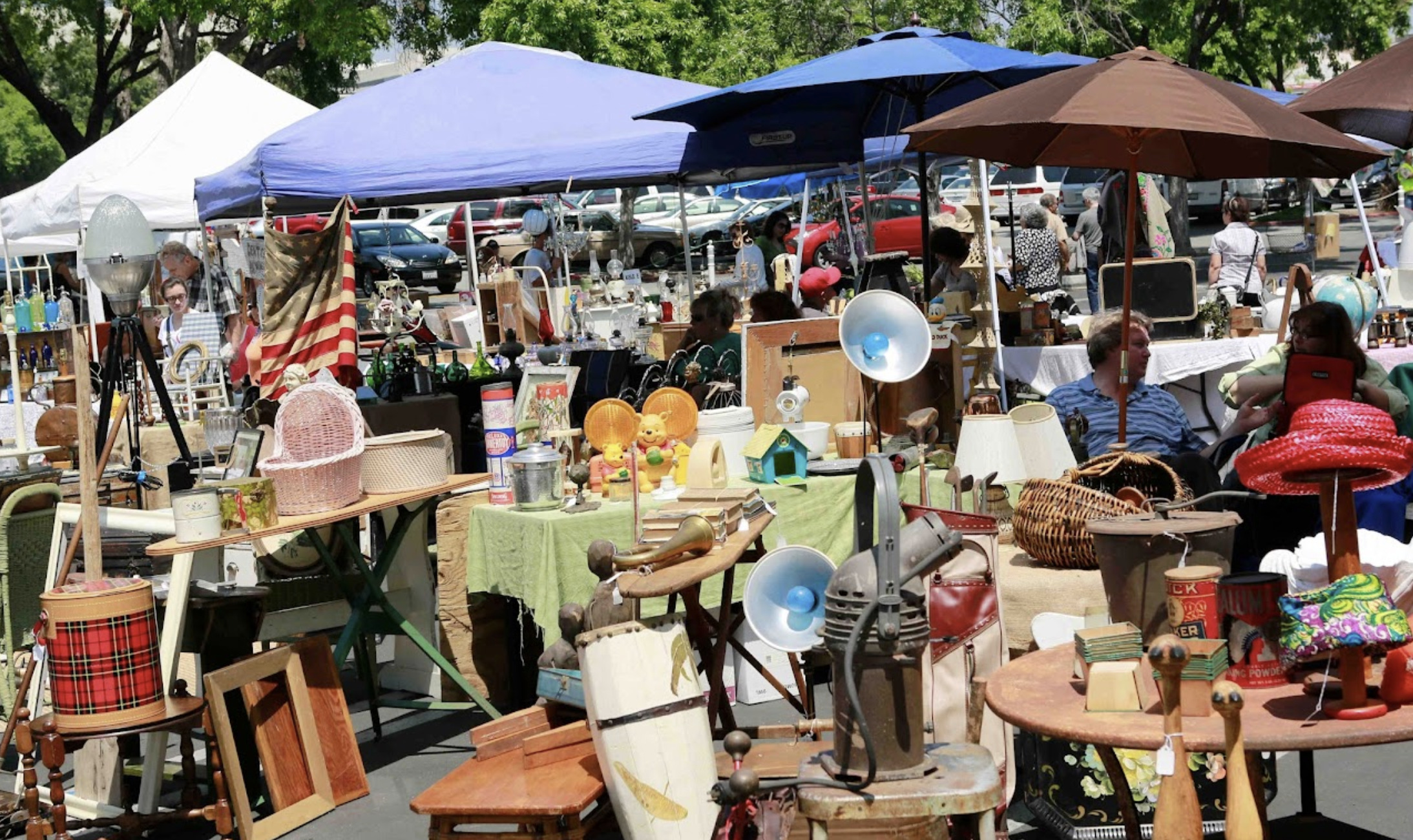 In the heart of the city, just a short distance from Chesapeake, you'll find several upscale shopping districts with an assortment of boutiques and designer stores. These areas often exude a chic urban ambiance, with stylish window displays and curated collections that attract both the discerning fashionista and the casual shopper. From the latest in haute couture to bespoke accessories, these stores offer a retail experience that's both luxurious and personalized.
However, if you're someone who enjoys the thrill of hunting for one-of-a-kind treasures, the myriad of vintage shops and antique stores around Chesapeake will surely pique your interest. These shops, each with its distinct character, are treasure troves of nostalgia, stocked with items that tell stories of bygone eras. Be it vintage vinyl records, retro furniture, or heirloom jewelry, the charm of yesteryears is palpable in these establishments.
For day-to-day needs, the area is also dotted with several malls and shopping centers, which house a diverse mix of retailers, from popular department stores to specialty shops. These spaces often become community hubs, bustling with activity, especially during weekends. Beyond just shopping, they also offer a range of dining and entertainment options, making them a popular choice for family outings.
Art aficionados will also appreciate the numerous artisan boutiques and galleries that showcase local talent. From handcrafted jewelry to custom-made leather goods and stunning art pieces, these stores celebrate the creativity and craftsmanship of Nashville's artists.
In essence, the shopping scene near Chesapeake is as diverse as it is dynamic. With a blend of traditional retailers, niche boutiques, and everything in between, it's a place where shopping becomes more than just a pastime—it's an experience that delights, surprises, and inspires.
Business and Economy
Nashville's rich tapestry of businesses and industries spills over into the area around Chesapeake, reflecting a dynamic local economy that thrives on both tradition and innovation. At its core, Nashville, often dubbed as "Music City," reverberates with the melodies of its iconic music industry. Beyond the limelight of the entertainment world, however, are a host of other sectors that play pivotal roles in bolstering the city's economic profile.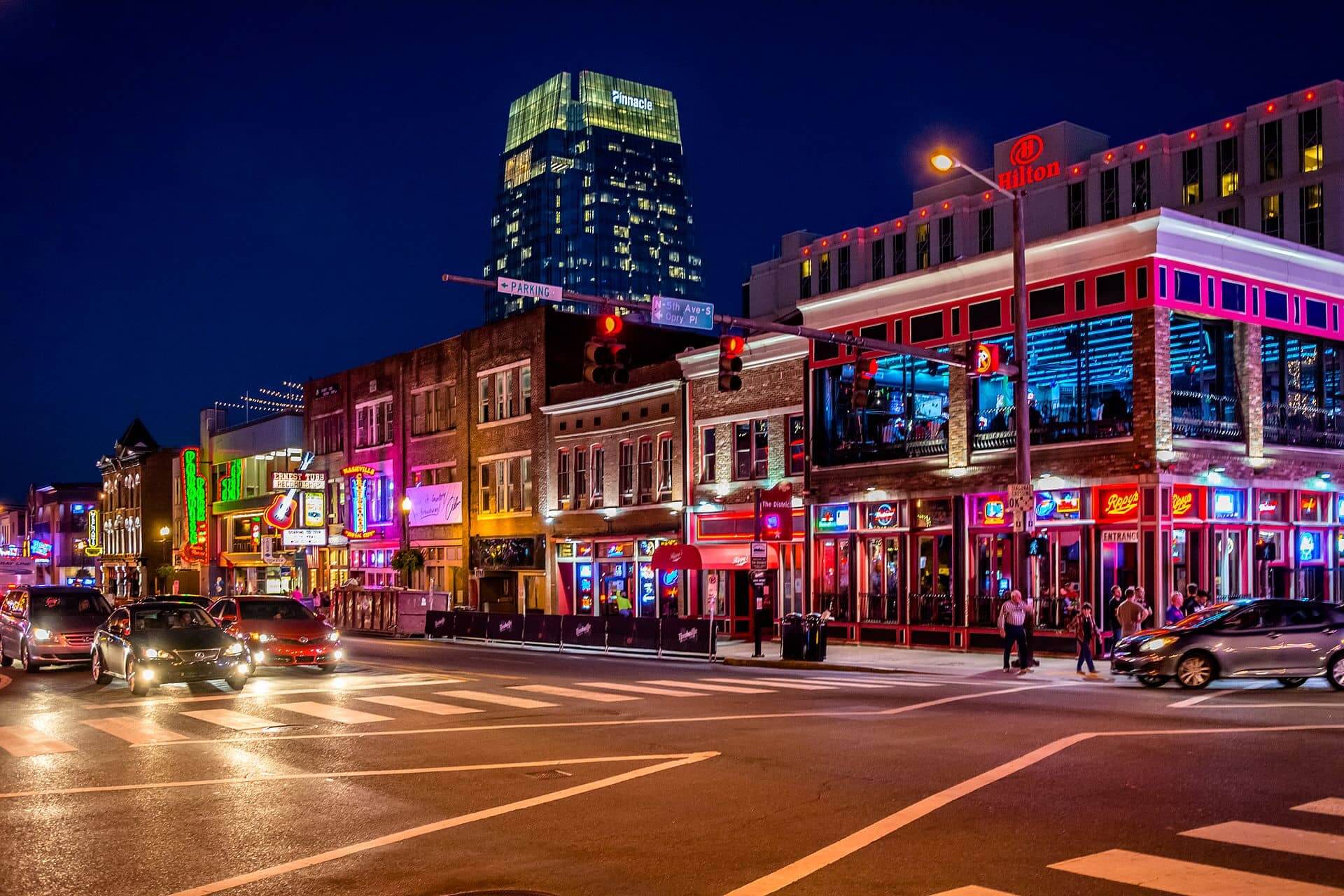 A stone's throw from Chesapeake, you'll find the buzzing vibes of the music industry, which remains a primary driver of the city's economy. Legendary recording studios, management companies, and independent labels are interspersed throughout the vicinity, generating employment and attracting talent from across the globe. This industry not only influences the city's cultural identity but also brings in significant tourism and related businesses.
Healthcare is another significant pillar supporting Nashville's economy. Renowned hospitals, research facilities, and a plethora of healthcare startups have established a strong presence in and around Chesapeake. These institutions, known for their cutting-edge research and top-notch medical services, position Nashville as a prominent healthcare hub in the region.
Higher education and its associated industries also play a notable role in the local economic landscape. With several universities and colleges nearby, there's a constant influx of students, educators, and researchers. This concentration of academic institutions spurs related businesses, from housing and food services to technology and research ventures, fostering a vibrant academic community that melds seamlessly with the broader cityscape.
The tech sector, though perhaps less historically rooted in Nashville than music or healthcare, is experiencing a surge. Startups and tech enterprises have been steadily making their way to the city, lured by its vibrant culture and supportive business environment. Co-working spaces, tech incubators, and innovation hubs near Chesapeake underscore this growth, hinting at Nashville's emerging identity as a tech-friendly city.
Of course, the tapestry of businesses near Chesapeake wouldn't be complete without the small businesses, boutiques, restaurants, and local artisans that give the area its unique charm. These enterprises, deeply rooted in the community, contribute significantly to the local economy, ensuring that the essence of Nashville remains as diverse as it is dynamic.
Hotels and Lodging
For travelers and visitors exploring the lively city of Nashville, the area around Chesapeake offers a delightful medley of accommodation options, ensuring that there's something for everyone, regardless of preference or budget.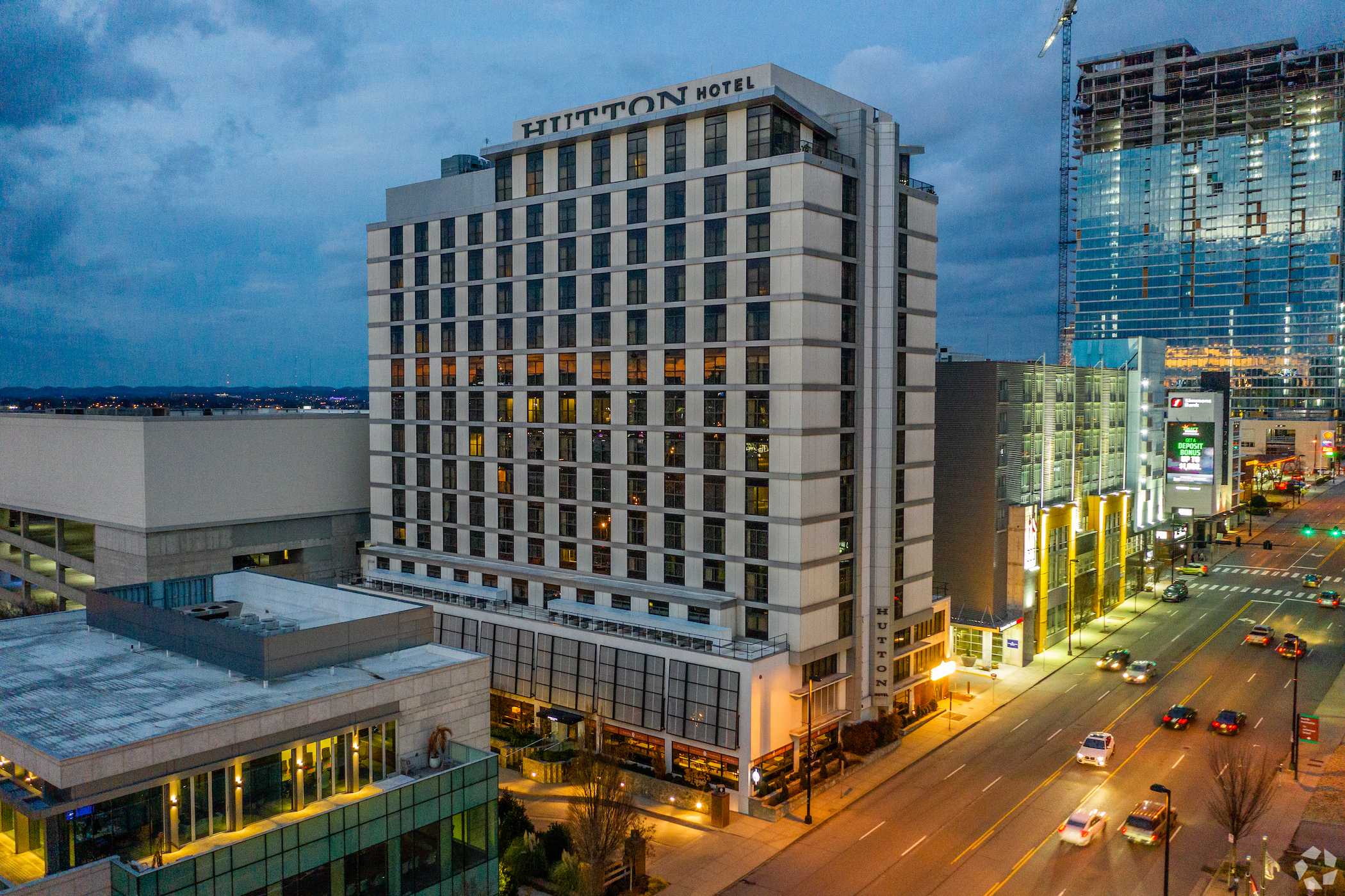 Dotted throughout the vicinity are several upscale hotels that cater to those seeking a touch of luxury during their stay. With their swanky interiors, impeccable service, and array of amenities, these establishments offer a lavish retreat in the heart of the city. Many of these hotels also come with rooftop bars or restaurants, providing guests with panoramic views of Nashville's skyline, making for an unforgettable dining or relaxation experience.
For those keen on a more intimate and homely setting, the bed and breakfast options near Chesapeake are a charming alternative. These establishments, often housed in historic or quaintly designed buildings, exude a warmth and coziness that's hard to replicate in larger hotels. The hosts, with their personal touches and deep-rooted knowledge of the area, often become an invaluable guide for guests. Mornings at these B&Bs are particularly delightful, with home-cooked breakfasts and the chance to mingle with fellow travelers or locals, making the stay all the more memorable.
In addition to the luxury hotels and bed and breakfasts, the area also boasts a range of mid-tier hotels and motels. These accommodations are perfect for travelers looking for comfort and convenience without the hefty price tag. Many of these establishments are strategically located, ensuring easy access to major attractions and transport hubs.
Over the years, the rise of vacation rentals and homestays has also made its mark near Chesapeake. Platforms like Airbnb have opened up a plethora of unique lodging options, from chic city apartments to serene suburban homes. These rentals offer a more localized experience, allowing guests to immerse themselves in the neighborhood and live, albeit temporarily, like a local.
All in all, whether you're a solo traveler on a whirlwind tour, a family on a leisurely vacation, or a couple on a romantic getaway, the area around Chesapeake in Nashville, TN, ensures that your stay is as enriching as your explorations. The diverse accommodation options cater to varied tastes, making sure that every visitor finds their perfect home away from home.
Travel and Transportation
For those living in or visiting the area around Chesapeake in Nashville, TN, convenience in terms of transportation is one of the many benefits this locality offers. Getting around, whether by air or by ground, is relatively hassle-free, thanks to the proximity of major transportation hubs and well-laid public transport networks.

Firstly, when it comes to air travel, Nashville International Airport (BNA) is the nearest major airport to Chesapeake. This bustling gateway to the city and beyond is just a short drive away, making it incredibly convenient for both frequent fliers and occasional travelers. Whether you're catching an early morning flight or arriving late at night, the closeness of the airport is undeniably a boon. BNA hosts a variety of domestic and international carriers, ensuring that Chesapeake residents and visitors have a wide array of flight options to choose from.
Now, diving into the realm of public transportation, Nashville's Metropolitan Transit Authority (MTA) provides a comprehensive network of bus routes that weave through the city, including the Chesapeake area. These buses are a reliable means of transport, especially for those who prefer to avoid the hassle of driving during peak hours or are environmentally conscious and opt for public transit. The bus stops are strategically placed, ensuring easy accessibility for residents.
In recent years, there's also been an increasing emphasis on alternative and sustainable modes of transport. This includes initiatives like bike-sharing programs and dedicated cycling lanes, making it easier for individuals to navigate the city on two wheels. While this may not be the traditional idea of public transportation, it's fast becoming a popular option for short-distance travel within the city, especially around areas like Chesapeake.
For those who prefer rideshare options, companies like Uber and Lyft are very active in Nashville. With just a few taps on a smartphone, one can easily hail a ride and reach their destination swiftly. It's an ideal option for those spontaneous outings or when you're unsure about parking options at your destination.
All things considered, the Chesapeake vicinity in Nashville, TN, offers a blend of transportation options that cater to the diverse needs of its residents and visitors. Whether you're jet-setting across the country, commuting daily, or just exploring the city, the convenience of transportation in this area is hard to overlook.