Cherokee Hills, Nashville, TN Homes for Sale
Cherokee Hills, Nashville, TN Homes for Sale
December 1, 2023
Cherokee Hills Homes
Nestled in the heart of Nashville, TN, Cherokee Hills is a picturesque neighborhood that exudes a perfect blend of historical charm and modern sophistication. One of the most captivating characteristics of the homes in this area is their architectural diversity. These residences showcase a range of designs, from classic ranch-style homes that remind one of Nashville's storied past to contemporary designs that highlight the city's evolving aesthetic. This mix ensures that Cherokee Hills has something to offer to every potential homeowner, whether they're drawn to the charm of yesteryears or the allure of modern-day craftsmanship.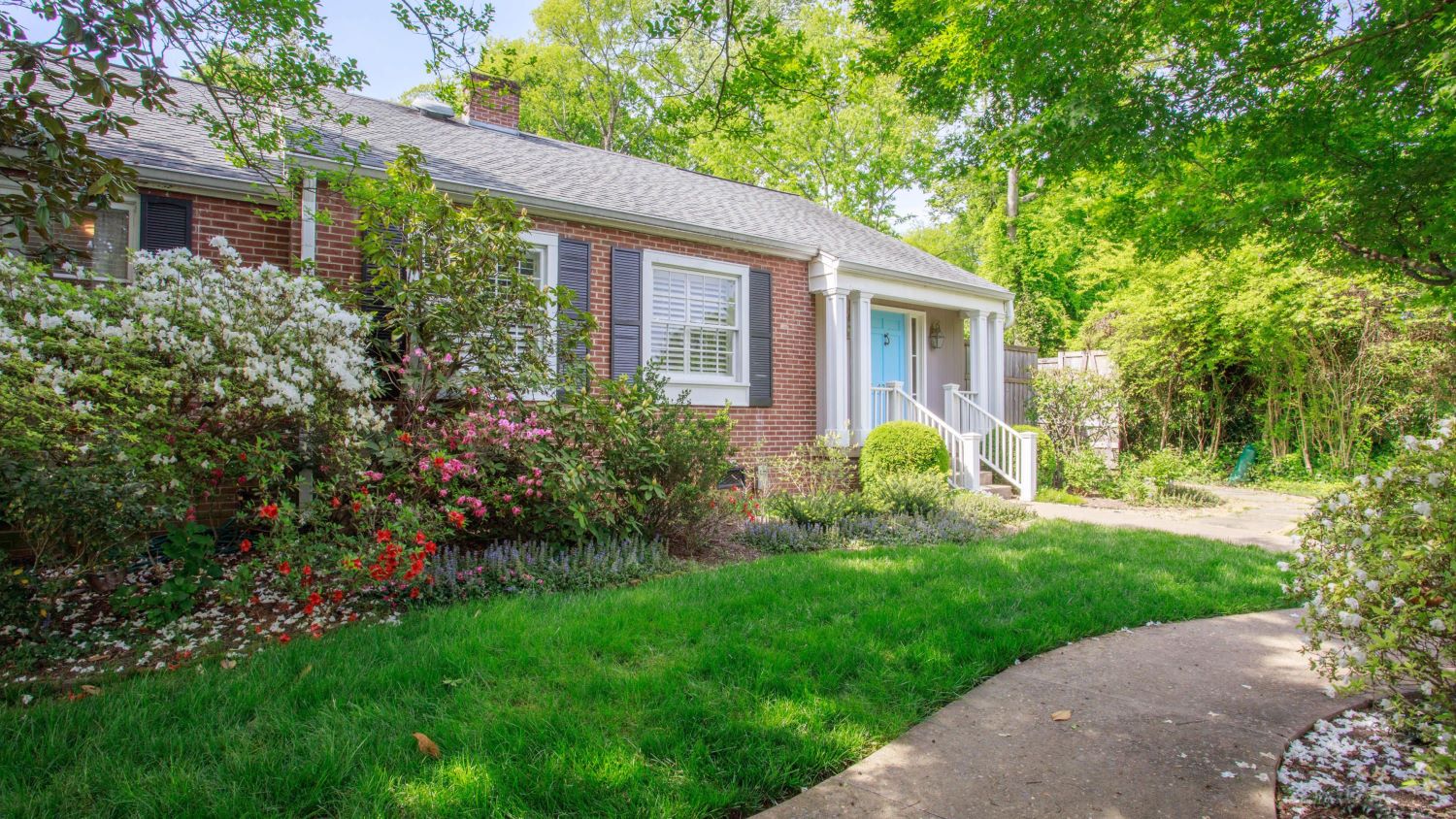 Furthermore, many of these homes have been meticulously maintained or thoughtfully renovated. Attention to detail is evident in well-preserved hardwood floors, updated kitchens boasting state-of-the-art appliances, and landscaped gardens that flourish in the temperate Nashville climate. The tree-lined streets not only provide a canopy of shade but also contribute to the sense of community, as neighbors often find themselves chatting during leisurely strolls or weekend gardening sessions.
Beyond the boundaries of individual properties, Cherokee Hills stands out for its sense of community and connectivity. Its proximity to downtown Nashville ensures that residents are never far from the city's bustling entertainment, dining, and shopping venues. Yet, the neighborhood manages to maintain a serene environment, free from the overwhelming hustle and bustle. Local parks and green spaces offer residents opportunities for outdoor activities, and it's not uncommon to see families picnicking or playing catch on sunny afternoons.
Moreover, the Cherokee Hills community places a strong emphasis on education, with access to some of Nashville's top-rated schools. Families are drawn to the area not just for its aesthetic appeal, but for the promise of a quality education for their children. Additionally, community events, neighborhood associations, and local clubs play an active role in fostering relationships among residents, making Cherokee Hills not just a place to live, but a community to be actively involved in.
The surrounding businesses and establishments also enhance the charm of Cherokee Hills. From cozy coffee shops to boutique stores, the local businesses capture the essence of Nashville's unique culture. For those in search of cultural experiences, the area is dotted with art galleries, theaters, and music venues, reflecting Nashville's status as the Music City. The local eateries, ranging from traditional Southern cuisine to international fare, are a testament to the city's evolving culinary landscape and the diverse community that calls Cherokee Hills home.
Similar Communities
In the vibrant tapestry of Nashville's residential communities, several neighborhoods parallel Cherokee Hills in price point, construction, and lifestyle. One such area is Green Hills, known for its upscale homes and the renowned Green Hills Mall. The houses here mirror Cherokee Hills in terms of their architectural charm, blending both traditional Southern styles with modern twists. Green Hills also boasts a lively community spirit, with residents actively participating in neighborhood events, fostering a tight-knit atmosphere. While it's a hub for shopping and dining, Green Hills retains its residential tranquility, making it an ideal location for those who want the best of both worlds.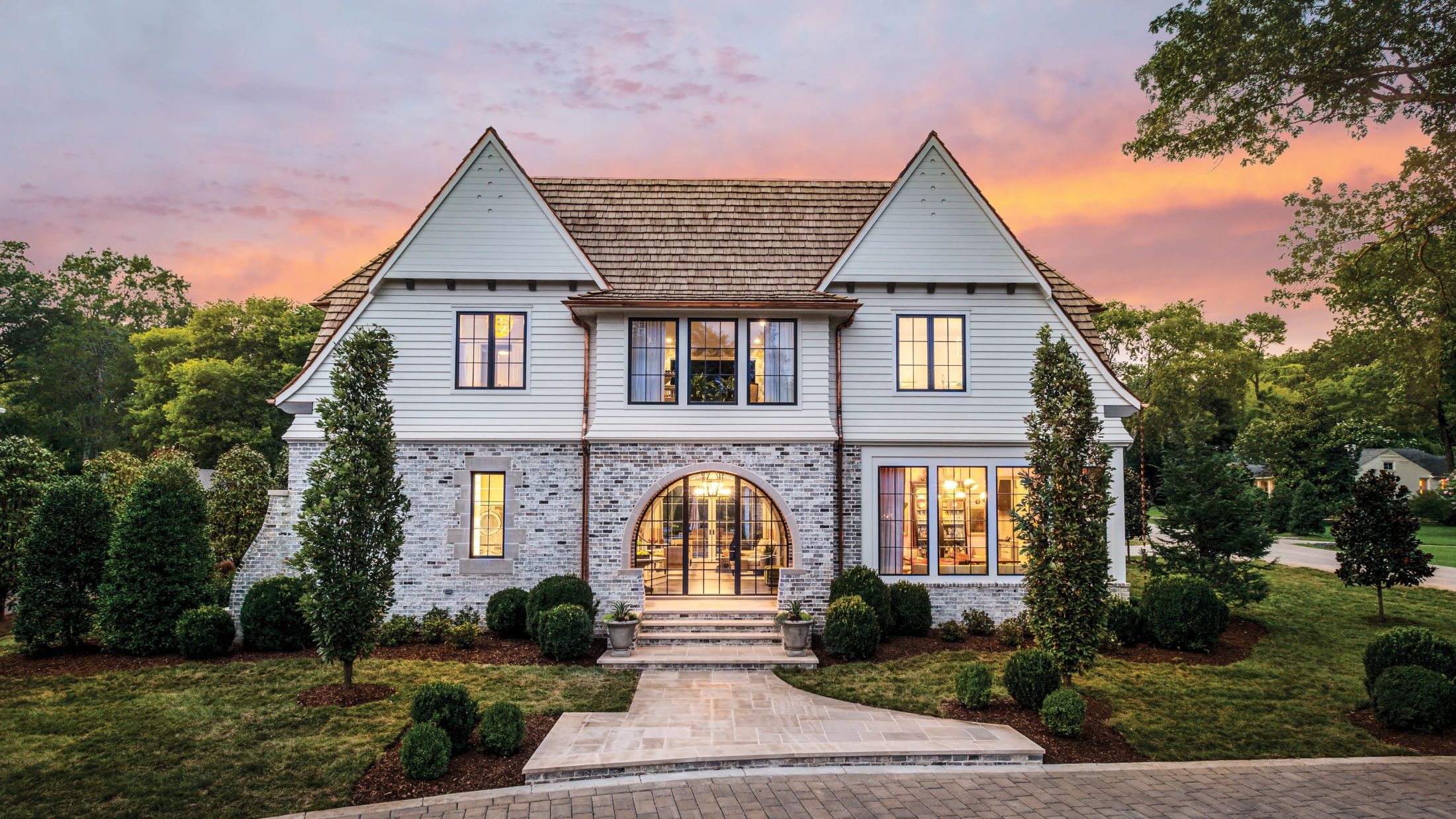 Just a stone's throw away is Belle Meade, another neighborhood that resonates with the elegance and stature similar to Cherokee Hills. A drive through Belle Meade unveils stately homes, many of which are accompanied by historical stories dating back to Nashville's early days. Like Cherokee Hills, Belle Meade homes are a delightful mixture of the old and the new. The lush green lawns and expansive properties provide a sense of space and luxury. This neighborhood, with its tree-canopied streets and well-kept gardens, offers a peaceful retreat without sacrificing proximity to the city's main attractions.
Sylvan Park, while slightly more eclectic, is not to be overlooked when considering areas similar to Cherokee Hills. The homes here, often quaint bungalows or renovated early 20th-century residences, reflect a harmonious blend of old-world charm and modern functionality. The community is incredibly walkable, with local cafes, boutiques, and parks dotted throughout. Residents of Sylvan Park enjoy a lifestyle that merges the convenience of urban living with the warmth of a close-knit community, much like Cherokee Hills.
Lastly, Crieve Hall, located south of downtown Nashville, stands as another compelling counterpart to Cherokee Hills. Its homes, primarily built in the mid-century, exude a timeless appeal, resonating with both history buffs and modern homeowners. As in Cherokee Hills, many properties here have seen renovations that introduce contemporary comforts without overshadowing their original charm. The neighborhood, with its community-centric activities and events, fosters a lifestyle where neighbors know one another, children play freely in yards, and a sense of unity prevails.
Food Scene
When it comes to the culinary scene around Cherokee Hills, Nashville doesn't disappoint. Just a short drive from the heart of the neighborhood, residents find themselves immersed in a diverse gastronomic landscape that mirrors the city's eclectic cultural vibe.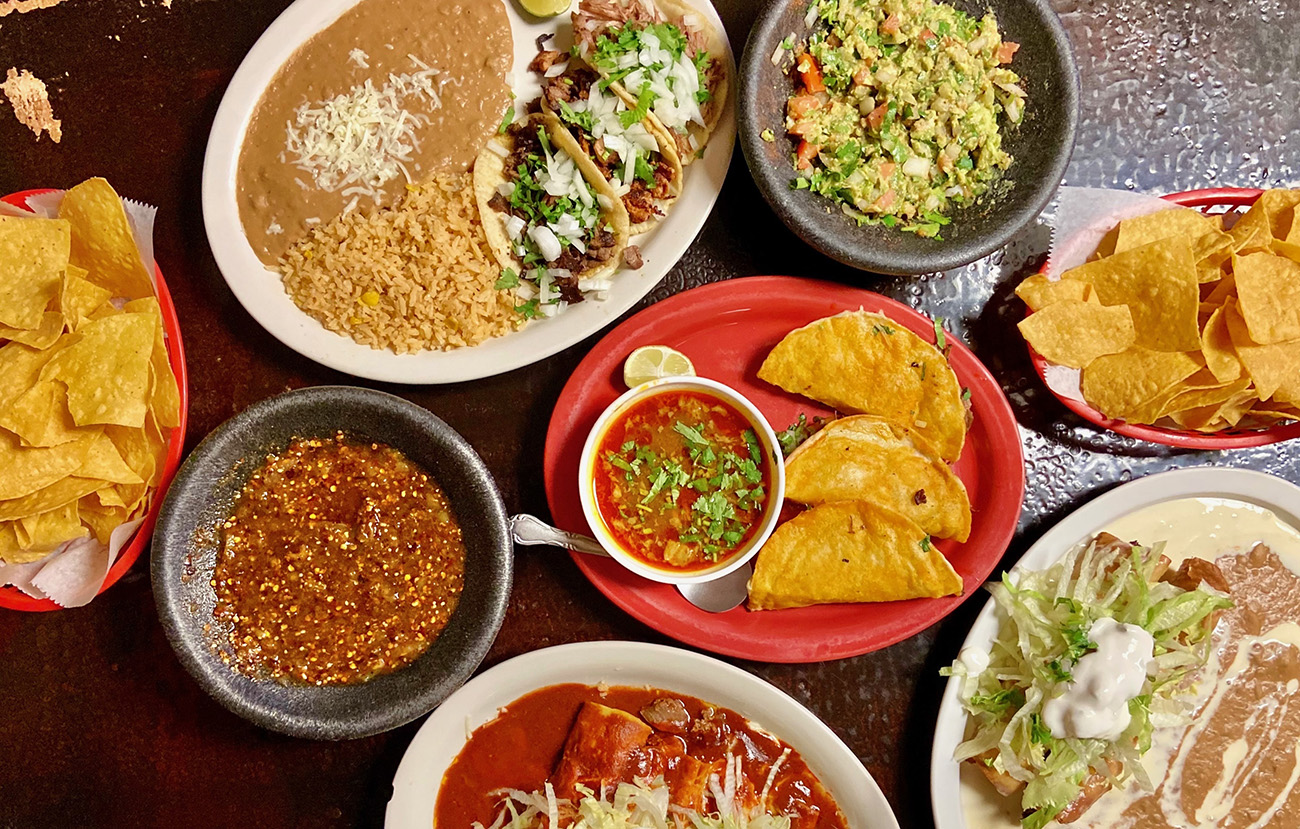 One of the most delightful aspects of dining near Cherokee Hills is the seamless blend of traditional Southern fare with innovative culinary creations. Local establishments often take pride in their ability to offer classic dishes with a twist. It's not uncommon to stumble upon a cozy diner serving the crispiest fried chicken paired with an unexpected side like truffle-infused mac 'n' cheese. Such culinary juxtapositions, where the familiar meets the novel, captures the essence of Nashville's evolving palate.
If there's one thing Nashville is renowned for, it's its vibrant music scene, and this spills over into its eateries. A number of restaurants close to Cherokee Hills not only offer mouth-watering dishes but also live music sessions, where upcoming local talents serenade diners. Whether it's the soulful strains of a blues guitar or the uplifting twangs of country music, the experience of savoring a meal while soaking in live tunes is quintessentially Nashville.
For those with international tastes, the area does not fall short. A mosaic of global flavors can be found, from authentic Thai curries to hearty Italian pastas, and even spicy Mexican tacos. Such a varied selection ensures that no matter the craving, there's a nearby restaurant ready to satiate it.
Moreover, the rise of farm-to-table eateries is evident in the Cherokee Hills vicinity. Many chefs are committed to sourcing ingredients from local farms, ensuring freshness and supporting the local economy. It's a delight to know that the salad on your plate might have been harvested just a few miles away, or that the honey drizzled over your dessert comes from a neighboring apiary. This emphasis on local produce not only elevates the dining experience but also connects diners to the community in a profound way.
Entertainment
Living in or around Cherokee Hills, one can't help but be swept up in the rich tapestry of entertainment that Nashville, fondly dubbed "Music City," has to offer. Just a stone's throw from the neighborhood, the city's vibrant music scene pulses with life, offering everything from intimate acoustic sets in cozy cafes to grand performances in world-renowned venues. The Ryman Auditorium, often referred to as the "Mother Church of Country Music," hosts an array of talents, ranging from iconic country stars to budding indie artists. Its historic walls have echoed with the voices of countless legends, making a visit there almost like a pilgrimage for music lovers.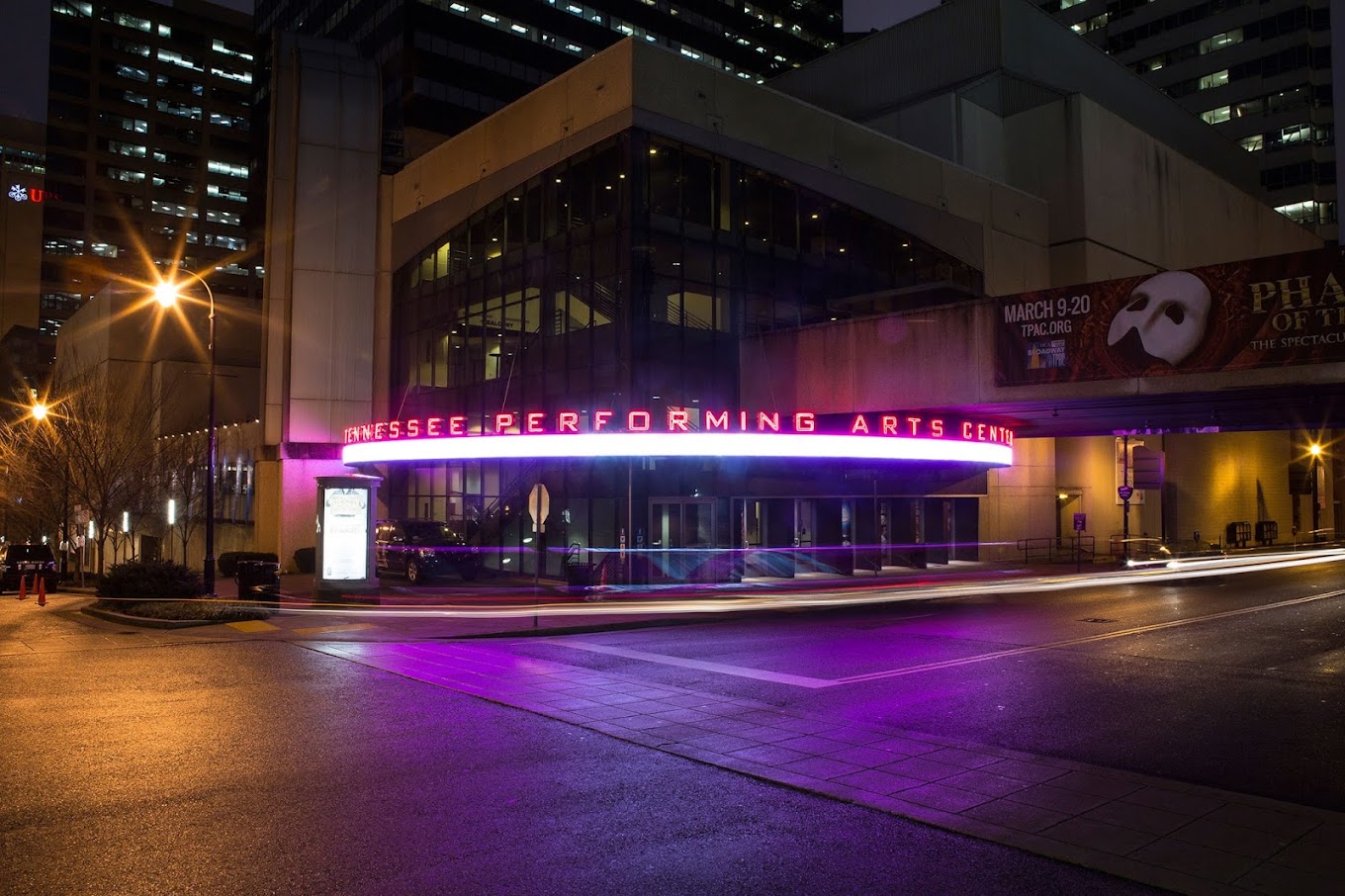 But it's not just about music. The city's arts scene flourishes with theaters, galleries, and live performances that cater to a variety of tastes. The Tennessee Performing Arts Center is a hub for theatrical enthusiasts, showcasing everything from Broadway hits to local productions. Its strategic location means that residents of Cherokee Hills can enjoy a night of drama or comedy with just a short drive.
On the sporting front, Nashville doesn't hold back. The energy in the air is palpable, especially during football season when the Tennessee Titans take to the field. Nissan Stadium, with its sea of blue and white, becomes a focal point for locals and visitors alike. The camaraderie among fans, the thrill of the game, and the collective cheer when the Titans score are experiences that resonate deeply with the community.
For hockey enthusiasts, the Nashville Predators provide an electrifying experience at the Bridgestone Arena. The fast-paced games, combined with the passionate fanbase, make attending a Predators' match a memorable event. Whether you're a die-hard hockey fan or just there for the atmosphere, it's hard not to get caught up in the excitement.
All in all, the entertainment and sporting landscape around Cherokee Hills ensures that there's never a dull moment. The diverse offerings mean that whether you're a music aficionado, a theater buff, or a sports enthusiast, Nashville's vibrant scene has something to captivate and engage you.
Health and Wellness
When discussing health and wellness in the vicinity of Cherokee Hills, it's clear that Nashville's commitment to fostering a balanced lifestyle shines through. The area is rich with opportunities that cater to both the body and mind, making it easier for residents to embark on or maintain a holistic wellness journey.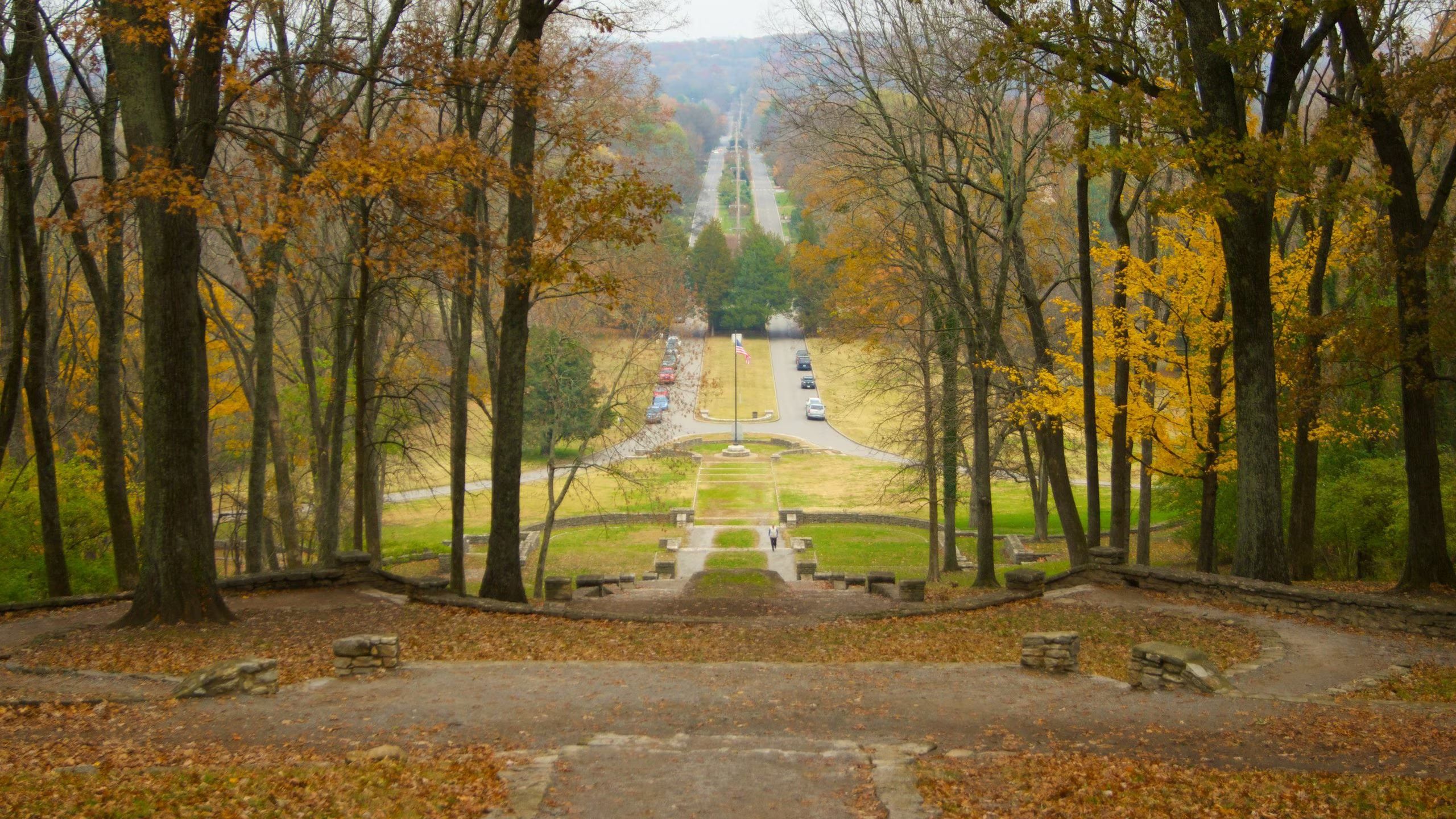 For starters, those keen on physical fitness have an array of choices. Numerous gyms and fitness centers dot the landscape, each with its specialty. Whether you're looking for high-intensity interval training, a calming yoga session, or a dance-based workout, there's a studio that fits the bill. And it's not just about breaking a sweat; many of these establishments focus on building a community, where instructors and members alike support each other in their fitness goals.
Beyond structured fitness centers, Nashville's green spaces are a boon for outdoor enthusiasts. Parks near Cherokee Hills beckon residents to take a rejuvenating walk, indulge in a morning jog, or simply meditate amidst nature. These pockets of green, with their well-maintained trails and serene atmospheres, offer a daily escape from urban life. Moreover, they often host community yoga or tai chi classes, allowing locals to connect with both nature and neighbors.
Nutrition, an integral part of wellness, is also well-addressed in the Cherokee Hills vicinity. A rising number of cafes and eateries prioritize serving fresh, organic, and locally sourced produce. These establishments make it easier for residents to make healthful dining choices without compromising on taste. Additionally, farmers' markets are a regular feature, where locals can pick up the freshest ingredients, chat with the growers, and even get recommendations on preparing them.
Lastly, for those seeking mental and emotional balance, the neighborhood doesn't fall short. A variety of wellness centers and practitioners offer services ranging from therapeutic massages and acupuncture to counseling and meditation workshops. These spaces aim to nurture the mind and spirit, emphasizing the interconnectedness of physical, mental, and emotional health.
In essence, the Cherokee Hills area, with its multifaceted health and wellness offerings, supports residents in creating a balanced lifestyle, blending physical activity, mindful practices, and nutritious choices in a harmonious tapestry.
Outdoor Lifestyle
Nashville's Cherokee Hills neighborhood serves as a testament to the city's dedication to preserving natural beauty amidst urban development. Nestled comfortably in this corner of the city, residents are treated to a delightful array of parks and outdoor spaces, each offering its unique flavor of tranquility and recreation.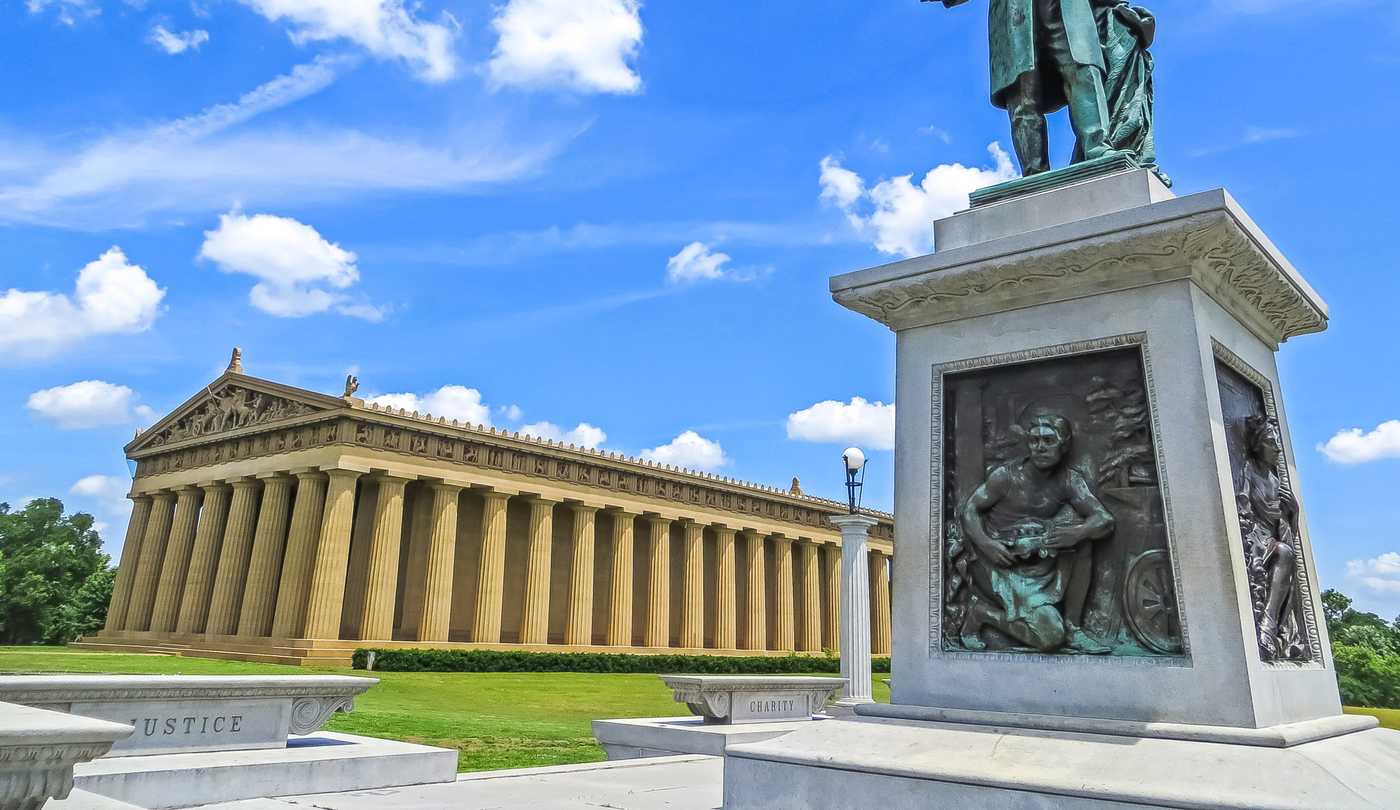 One of the most endearing features for nature enthusiasts is the Cumberland River, which winds its way near Cherokee Hills. This majestic waterway provides residents with an array of water-based activities, from leisurely kayaking outings to serene riverside picnics. The riverbanks, with their lush greenery and occasional sightings of local wildlife, create a picturesque setting for those looking to reconnect with nature.
Centennial Park stands as one of the jewels of Nashville's park system. Located a short drive from Cherokee Hills, it's an oasis of calm with its expansive lawns, beautiful lake, and the iconic Parthenon replica. Whether you're up for a brisk morning jog, a lazy afternoon reading by the water, or exploring the historical and cultural exhibits in the park, Centennial caters to all.
Warner Parks, consisting of Edwin and Percy Warner Parks, offers another expansive green space for outdoor enthusiasts. With its miles of hiking trails that range from beginner to advanced, it's a favorite among those keen on exploring Tennessee's diverse flora and fauna. On any given weekend, you'll find families enjoying picnics, cyclists tackling the park's challenging terrains, and birdwatchers with binoculars in hand, hoping for a rare sighting.
For those who prefer a more structured outdoor experience, the numerous community gardens and urban farming projects around Cherokee Hills provide an opportunity to get hands-on with nature. These spaces not only allow residents to cultivate fresh produce but also foster a sense of community as neighbors come together to till, plant, and harvest.
In essence, the proximity of Cherokee Hills to these natural havens emphasizes Nashville's commitment to offering its residents a balanced urban experience. Amidst the melodies of Music City and the hustle of daily life, the parks and outdoor spaces serve as sanctuaries, reminding residents of the simple joys that nature brings.
Education
For families residing in Cherokee Hills, Nashville offers a diverse array of educational choices that cater to varied learning needs and preferences. It's a blend of both public and private institutions, ensuring that parents have a comprehensive suite of options to consider for their children's academic journeys.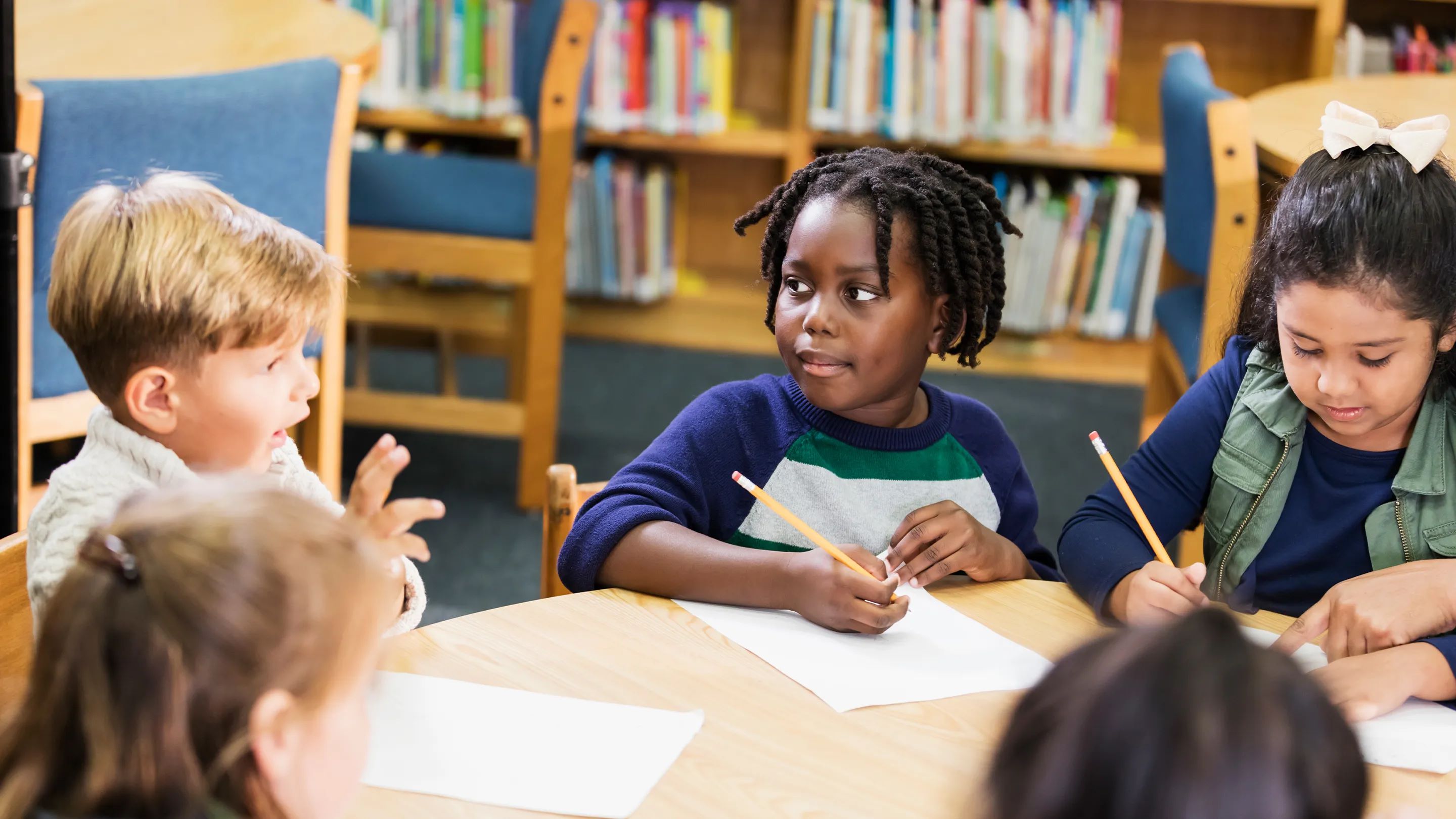 On the public education front, the Metropolitan Nashville Public Schools (MNPS) serves the area with a number of well-regarded schools. These institutions pride themselves on their commitment to providing a holistic education, focusing not only on academic excellence but also on character development and community involvement. With a range of extracurricular activities, sports programs, and arts initiatives, students in these schools receive well-rounded experiences that prepare them for future endeavors.
For those parents seeking specialized curriculums or alternative teaching methodologies, Nashville's public magnet schools present an excellent choice. These schools, while still under the umbrella of MNPS, often have specific focuses, such as the arts, sciences, or advanced academics. The admissions to these schools can be competitive, but they offer distinctive programs that cater to specific student interests and talents.
Turning to private education, Cherokee Hills' proximity to the heart of Nashville means that residents have access to some of the city's most prestigious private institutions. These schools, with their smaller class sizes, often offer more personalized learning experiences. Whether parents are seeking faith-based education, rigorous academic programs, or schools with a particular philosophical approach, the private schools near Cherokee Hills cater to a wide range of preferences. Moreover, many of these institutions have histories that span decades, if not centuries, making them deeply rooted in the Nashville community.
In addition to traditional schooling options, the area also sees a vibrant homeschooling community. Supported by local organizations and co-ops, parents who opt for homeschooling find ample resources and communal support, ensuring that their children receive comprehensive educations tailored to their unique needs.
All in all, Cherokee Hills stands as a vantage point from which parents can explore Nashville's diverse educational landscape. With a mix of traditional, specialized, public, and private institutions, the area ensures that every child's learning needs are met, setting them up for a bright and promising future.
Shopping and Retail
Nestled in the vicinity of Cherokee Hills, Nashville's retail landscape comes alive with a blend of classic Southern charm and contemporary flair. Residents don't have to venture far to experience the unique shopping experiences that encapsulate the essence of the city.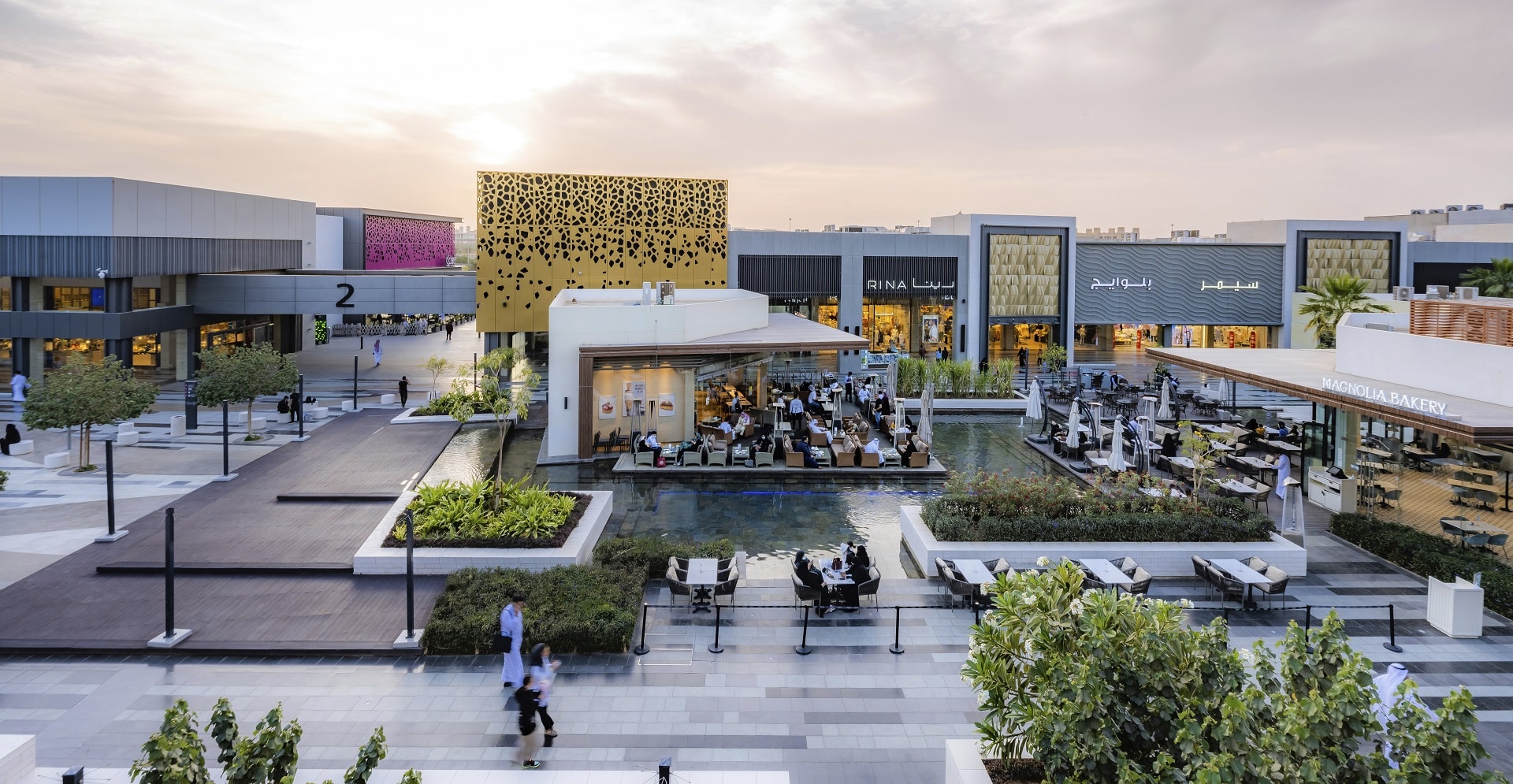 The heart of Nashville is home to several shopping districts, each with its distinct personality. For those seeking the latest in high-end fashion and luxury brands, a short drive into the more urban parts of Nashville unveils upscale boutiques and chic storefronts. Here, shoppers can indulge in everything from designer apparel to handcrafted jewelry, all while enjoying the city's iconic backdrop.
But it's not just about the big-name brands. One of the pleasures of shopping near Cherokee Hills is the abundance of local artisans and craftsmen. Quaint boutiques and independent stores dot the landscape, offering curated collections of handmade goods, vintage finds, and unique apparel. These locally-owned businesses often have a story behind every product, making the shopping experience feel more personal and connected to the community.
No shopping experience in the area would be complete without a visit to some of Nashville's renowned antique shops. Steeped in history and culture, these stores transport shoppers back in time. Whether it's a vintage record, an heirloom piece of furniture, or a century-old book, there's a sense of nostalgia that permeates these spaces, making each visit a treasure hunt of sorts.
And for the everyday needs, residents of Cherokee Hills have easy access to larger retail hubs and shopping centers. Here, one can find a mix of national retailers, grocery stores, and specialty shops. These convenient locations ensure that whether it's a last-minute grocery run or a leisurely shopping spree, everything is within arm's reach.
In essence, the area surrounding Cherokee Hills is a shopping enthusiast's dream. With a mix of the old and the new, the luxurious and the artisanal, it reflects the city's dynamic character, making retail therapy not just a pastime but a journey through Nashville's vibrant tapestry.
Business and Economy
Nashville, often serenaded as "Music City," undoubtedly has its roots deeply embedded in the music industry. Just a hop, skip, and a jump away from Cherokee Hills, the pulsating heart of the city is evident in its iconic recording studios, legendary music venues, and the countless musicians who call it home. This industry doesn't just produce chart-topping hits; it also plays a pivotal role in driving the local economy, providing employment opportunities, and attracting millions of visitors annually.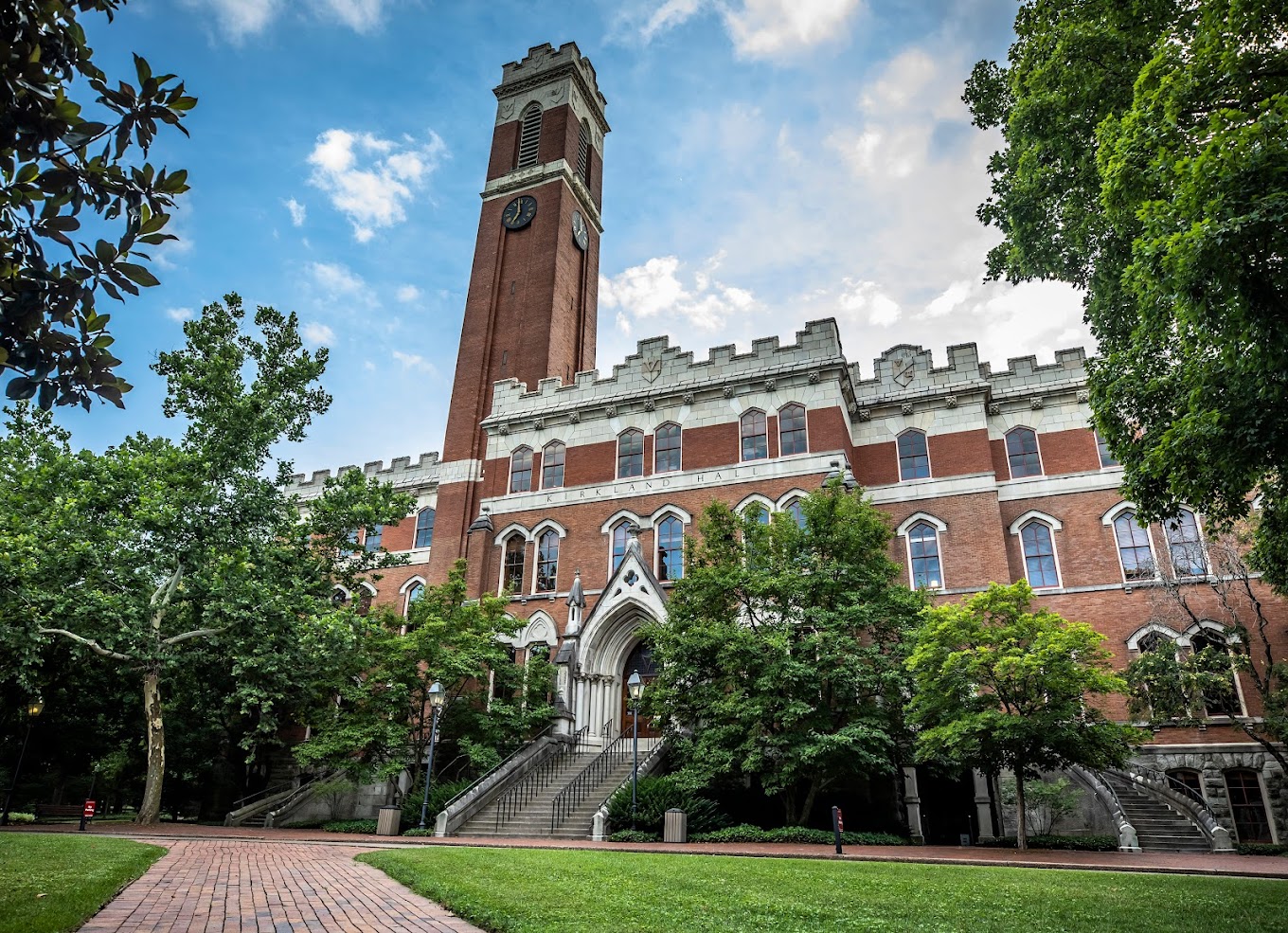 But while the music might be the soul of Nashville, there are other thriving sectors that contribute robustly to its economic canvas. Healthcare, for instance, has become a cornerstone of the city's economic structure. Several renowned hospitals and health care institutions, including the Vanderbilt University Medical Center, have established their presence here. These institutions don't just offer cutting-edge medical services but also contribute significantly to research, education, and employment in the region.
Real estate and construction have seen a boom in recent years. As Nashville's popularity as both a tourist destination and a residential haven grows, there's been a surge in development projects. Neighborhoods near Cherokee Hills have witnessed the rise of both commercial spaces and residential complexes, reflecting the city's growth trajectory and the increasing demand for modern infrastructures.
Additionally, the education sector, with its universities, colleges, and research institutions, plays a vital role. Establishments like Vanderbilt University, Belmont University, and Tennessee State University not only provide high-quality education but also foster research, innovation, and entrepreneurship. These institutions generate employment, attract students from across the globe, and position Nashville as an educational hub in the South.
Tourism, fueled by the city's rich cultural tapestry, historic sites, and musical legacy, is another significant contributor. Hotels, restaurants, and entertainment venues all benefit from the influx of visitors eager to get a taste of Nashville's unique charm.
In essence, while the melodies of country music might echo the loudest in the corridors of Nashville, it's the harmonious blend of various industries that truly sustains the city's economic rhythm. For residents of Cherokee Hills, this diverse economic landscape promises stability, growth, and a dynamic community vibe.
Hotels and Lodging
Nashville, with its magnetic allure, draws visitors from all corners of the globe, and the Cherokee Hills vicinity stands as a testament to the city's hospitality ethos. The region boasts a rich tapestry of lodging options, ensuring that every traveler, be it a solo wanderer or a family on vacation, finds the perfect place to rest their head.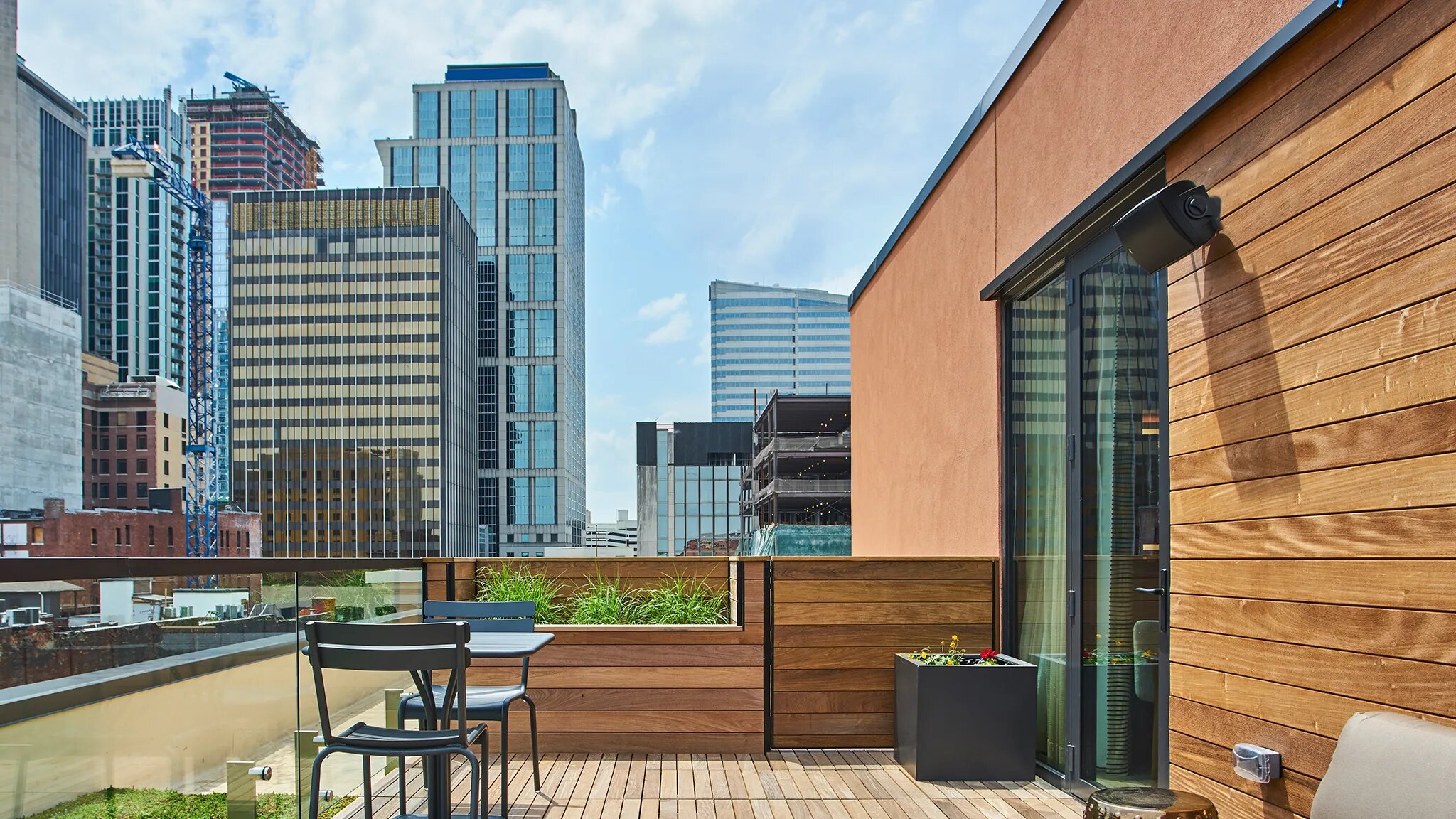 Just a stone's throw away from Cherokee Hills, the heart of Nashville pulses with high-rise hotels, many of which offer stunning views of the city skyline. These establishments often come with a range of amenities – from rooftop bars where one can sip on a cocktail while watching the sunset, to state-of-the-art fitness centers for the more health-conscious traveler. And it's not just about the physical comforts; many of these hotels immerse their guests in the Nashville experience with live music nights, Southern cuisine dining options, and concierge services that offer curated city tours.
However, for those who prefer a more intimate and homely ambiance, the bed and breakfast establishments are a real treat. These cozy accommodations, often set in historic homes or charming cottages, provide a personal touch that larger hotels might miss. Waking up to a home-cooked breakfast, engaging in heartfelt conversations with the hosts, and enjoying the quaint, often artistically decorated rooms, gives travelers a sense of being in a home away from home. Plus, many B&B owners are long-time Nashville residents, offering guests unique insights into the city's hidden gems.
For visitors seeking a balance between the luxury of a hotel and the charm of a B&B, boutique hotels provide an ideal solution. These establishments, peppered around the Cherokee Hills vicinity, focus on providing a unique and thematic experience. Whether it's a music-themed hotel that pays homage to Nashville's rich musical heritage or a vintage-inspired lodging that transports guests back in time, the emphasis is on creating memorable experiences.
In short, the area surrounding Cherokee Hills paints a comprehensive picture of Nashville's hospitality offerings. Whether one is looking for the opulence of a five-star hotel, the warmth of a bed and breakfast, or the distinctiveness of a boutique stay, there's something in the neighborhood to cater to every preference, ensuring that every visitor's stay is as melodious as the city's tunes.
Travel and Transportation
For residents and visitors of Cherokee Hills, connectivity to the wider world and other parts of Nashville is remarkably seamless. One of the paramount advantages is the neighborhood's relative proximity to the Nashville International Airport. Just a convenient drive away, this bustling hub caters to both domestic and international flights, making business trips or vacations all the more accessible. With its array of shops, restaurants, and, of course, live music stages, even the wait at the airport immerses you in Nashville's vibrant culture.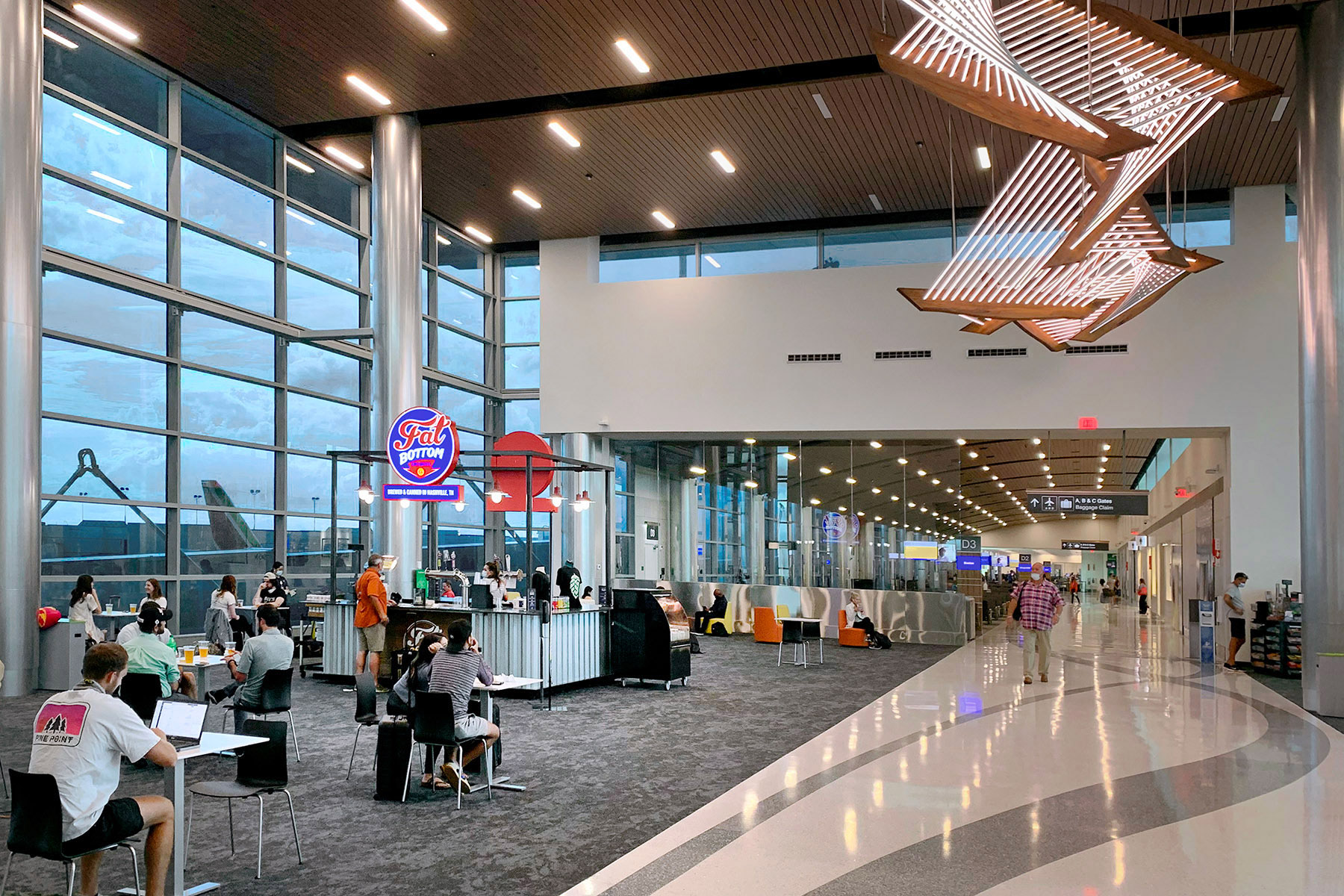 However, not all journeys require a plane, and that's where Nashville's public transportation system comes into play. The Metropolitan Transit Authority (MTA) operates a fleet of buses that crisscross the city, and Cherokee Hills enjoys the benefit of being well-connected by these routes. Whether heading downtown for work, visiting the city's landmarks, or simply exploring Nashville's varied neighborhoods, the bus system offers an economical and environmentally friendly way to travel.
For those who prefer rail travel, the Music City Star commuter rail service is another fantastic option. Though it has a more limited route compared to the bus system, its tracks connect several key points in the city, making it especially handy during rush hours or large city events. It's a picturesque way to travel too, with the rails often skirting rivers and weaving through some of Nashville's scenic landscapes.
Ride-sharing services like Uber and Lyft have also marked their presence in Nashville. For Cherokee Hills residents seeking a direct and often quicker commute, these services provide door-to-door transportation at the tap of a button.
In essence, while Cherokee Hills offers a serene residential ambiance, it's far from isolated. The blend of local and international connectivity ensures that whether you're flying across continents or just heading to the other side of Nashville, the journey is just as pleasant as the destination.