Castlewood, Nashville, TN Homes for Sale
Castlewood, Nashville, TN Homes for Sale
December 5, 2023
$2,300,000
Med. List Price
Castlewood Homes
Nestled in the heart of Nashville, TN, Castlewood homes exude a timeless charm that seamlessly blends the essence of traditional Southern architecture with contemporary design elements. These residences, primarily built in the late 20th century, often feature spacious floor plans that cater to modern family dynamics, offering a harmonious balance between open-concept living areas and intimate private spaces. Many homes have undergone thoughtful renovations over the years, incorporating luxury finishes such as hardwood flooring, granite countertops, and state-of-the-art appliances without compromising the authentic feel of the neighborhood.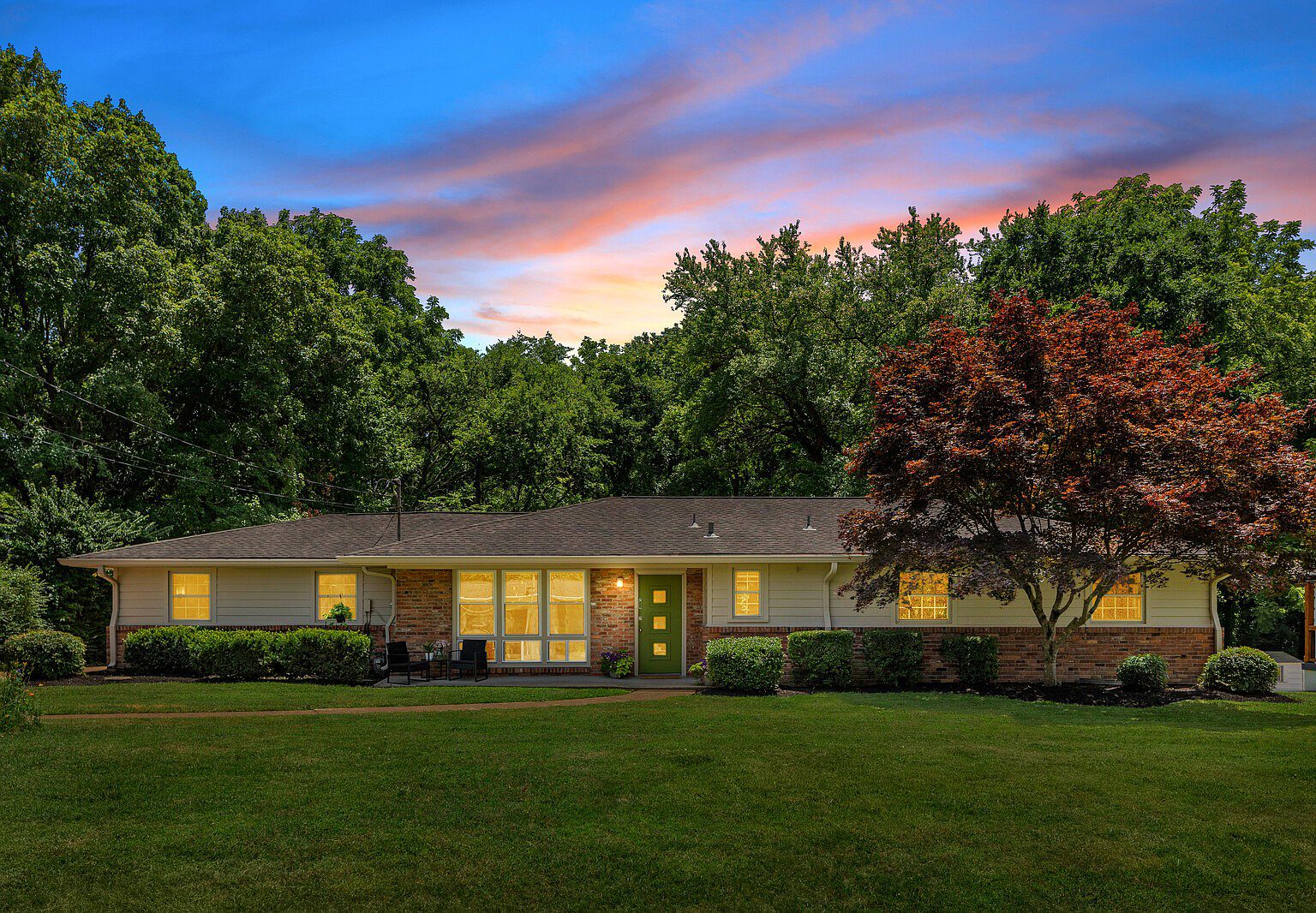 Beyond the individual beauty of each home, the real allure of Castlewood lies in its cohesive community spirit. Front porches adorned with swings and rocking chairs reflect the welcoming nature of the residents, turning casual afternoon strolls into opportunities for impromptu social interactions. Mature trees lining the streets create a canopy of greenery, enhancing the sense of serenity and privacy, despite the neighborhood's proximity to Nashville's bustling downtown.
The community infrastructure further elevates the Castlewood living experience. A myriad of parks and recreational spaces dot the neighborhood, offering residents a chance to immerse themselves in nature or indulge in recreational activities. These green oases serve as popular gathering spots during weekends and holidays, fostering a strong sense of camaraderie among neighbors.
Complementing the serene residential landscape of Castlewood is its access to a range of local amenities. A short drive or a leisurely walk brings residents to a selection of boutique shops, cafes, and eateries that celebrate the eclectic and vibrant spirit of Nashville. These local businesses, many of which are owned and operated by Castlewood residents, further strengthen the bond of the community, creating an environment where every individual feels valued and connected.
Lastly, the location of Castlewood in the broader context of Nashville cannot be overlooked. While the neighborhood itself is a tranquil retreat, the pulsating heart of Nashville, with its music venues, cultural institutions, and entertainment hubs, is conveniently accessible. This juxtaposition of calm residential living and dynamic urban experiences allows Castlewood residents to enjoy the best of both worlds, making it a truly coveted destination in the city.
Similar Communities
In the vicinity of Castlewood, Nashville, TN, several neighborhoods echo the allure of Castlewood in terms of price point, construction, and lifestyle.
Green Hills is one such enclave, renowned for its harmonious blend of traditional Southern architecture and modern elements. Like Castlewood, homes in Green Hills are primarily constructed in the latter half of the 20th century, often boasting spacious layouts and luxury finishes. The district is particularly known for its shopping destinations, including The Mall at Green Hills, and an array of boutique shops and upscale restaurants. The allure of Green Hills goes beyond its physical attributes; its community spirit resonates closely with that of Castlewood, emphasizing neighborly connections and an active, vibrant lifestyle.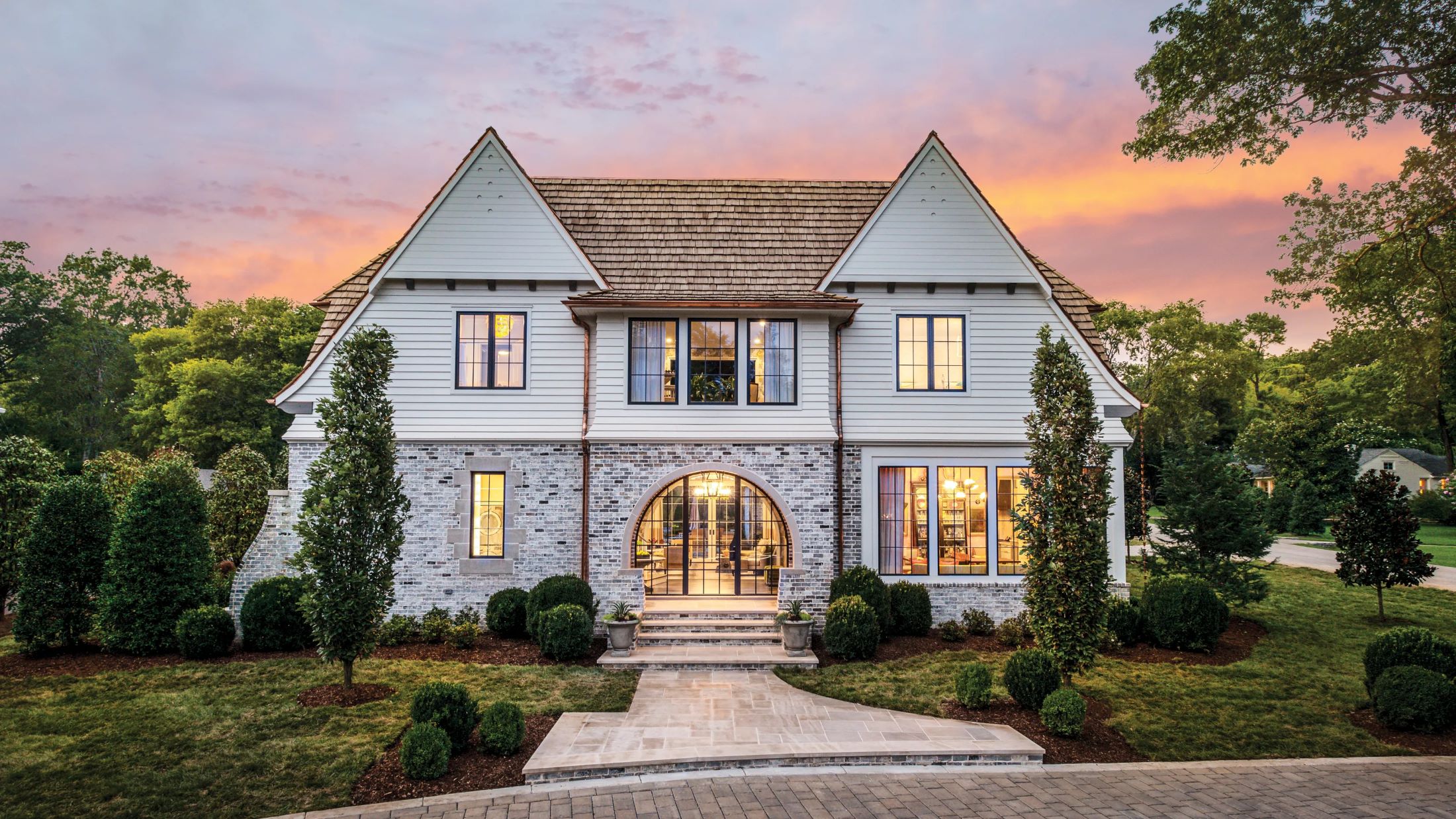 Belle Meade, another neighborhood in close proximity, mirrors Castlewood's dedication to preserving historical charm while embracing modernity. Known for its expansive, stately homes and vast green spaces, Belle Meade carries an air of elegance and sophistication. Tree-lined avenues and meticulously manicured gardens enhance the aesthetic appeal of the neighborhood. Despite its luxurious ambiance, Belle Meade maintains a warm community spirit, evidenced by the friendly interactions of its residents and the many community events held throughout the year.
Crieve Hall, a bit further south but still within Nashville's embrace, offers homes that are reflections of mid-century design. These homes, like those in Castlewood, often carry the character of their original design while being updated for modern conveniences. The neighborhood is praised for its family-friendly atmosphere, accentuated by numerous parks and schools in the vicinity. Much like Castlewood, Crieve Hall thrives on its community's tight-knit spirit, ensuring that new residents are quickly integrated into local traditions and gatherings.
Hillsboro Village, while slightly more urban, shares many characteristics with Castlewood. It's a vibrant, walkable neighborhood known for its independent boutiques, restaurants, and the iconic Belcourt Theatre. Architecturally, the area is a delightful mix of charming bungalows and renovated homes, all showcasing a delicate balance between history and contemporary design. The lifestyle here is active, with residents often seen enjoying the outdoors, frequenting local establishments, or participating in community events.
In essence, Nashville is blessed with a plethora of neighborhoods that, while unique in their own rights, carry underlying similarities in terms of price points, architectural beauty, and communal values. Each area offers its own distinct flavor, yet all resonate with the ethos of Southern hospitality and a deep appreciation for history and community.
Food Scene
When you find yourself in or around Castlewood, Nashville, TN, one thing's for sure – you're never far from a delightful culinary experience. The neighborhood and its surrounding areas present a tantalizing array of dining options that reflect the rich tapestry of cultures and flavors that Nashville has to offer.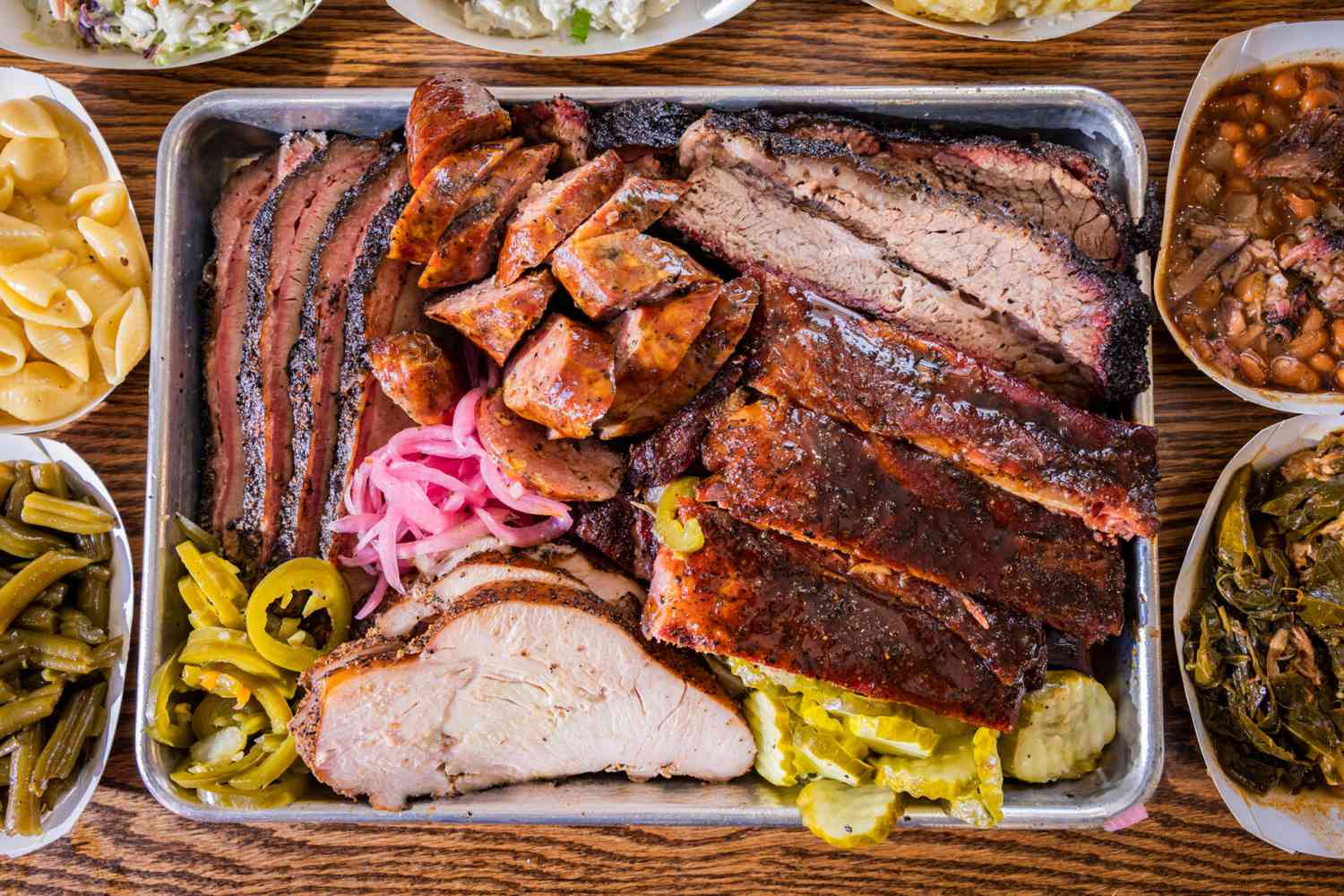 Nashville's status as a cultural melting pot means its food scene is a delicious blend of the traditional and the contemporary. Close to Castlewood, you can indulge in classic Southern comfort food. Think crispy fried chicken, creamy grits, and fluffy biscuits that melt in your mouth. Many of these places, often family-run, have been serving these beloved dishes for generations, mastering the art of Southern hospitality and flavor.
But it's not all about the classics here. Nashville's burgeoning food scene has made room for trendy cafes and avant-garde restaurants that wouldn't be out of place in cities like New York or LA. Whether it's farm-to-table delicacies, vegan and vegetarian delights, or international cuisines like sushi, tapas, or gourmet Italian – there's a spot that caters to every palate and preference.
Barbecue lovers, too, are in for a treat. Nashville's BBQ joints, some of them close to Castlewood, serve up smoky, tender meats paired with sides that are nothing short of addictive. Whether you're a ribs enthusiast or partial to pulled pork, there's a BBQ place with your name on it.
Now, let's not forget about Nashville's iconic hot chicken – a must-try for anyone in or around Castlewood. These spicy, crispy delights range from mildly warm to tear-inducing hot, making sure there's something for everyone.
To complement this feast, several establishments serve craft beers, cocktails with a local twist, and fine wines, providing the perfect ambiance for a night out with friends or a romantic dinner date.
In essence, the dining scene near Castlewood is a reflection of Nashville's soul – a harmonious blend of tradition and modernity, local and global, comfort and innovation. It's a gastronomic journey waiting to be explored, and every meal is an invitation to savor the diverse flavors that make this city so special.
Entertainment
When it comes to entertainment and sporting events, the proximity of Castlewood to the heart of Nashville ensures that residents are never far from the action. The vibrant pulse of Nashville's music scene, often referred to as "Music City," is palpable even in the serene streets of Castlewood. A short drive from the neighborhood takes one to the legendary Broadway Street, where live music emanates from every corner. Whether it's an up-and-coming artist playing at a small bar or a major act at the Ryman Auditorium, there's always a tune in the air to suit every musical palate.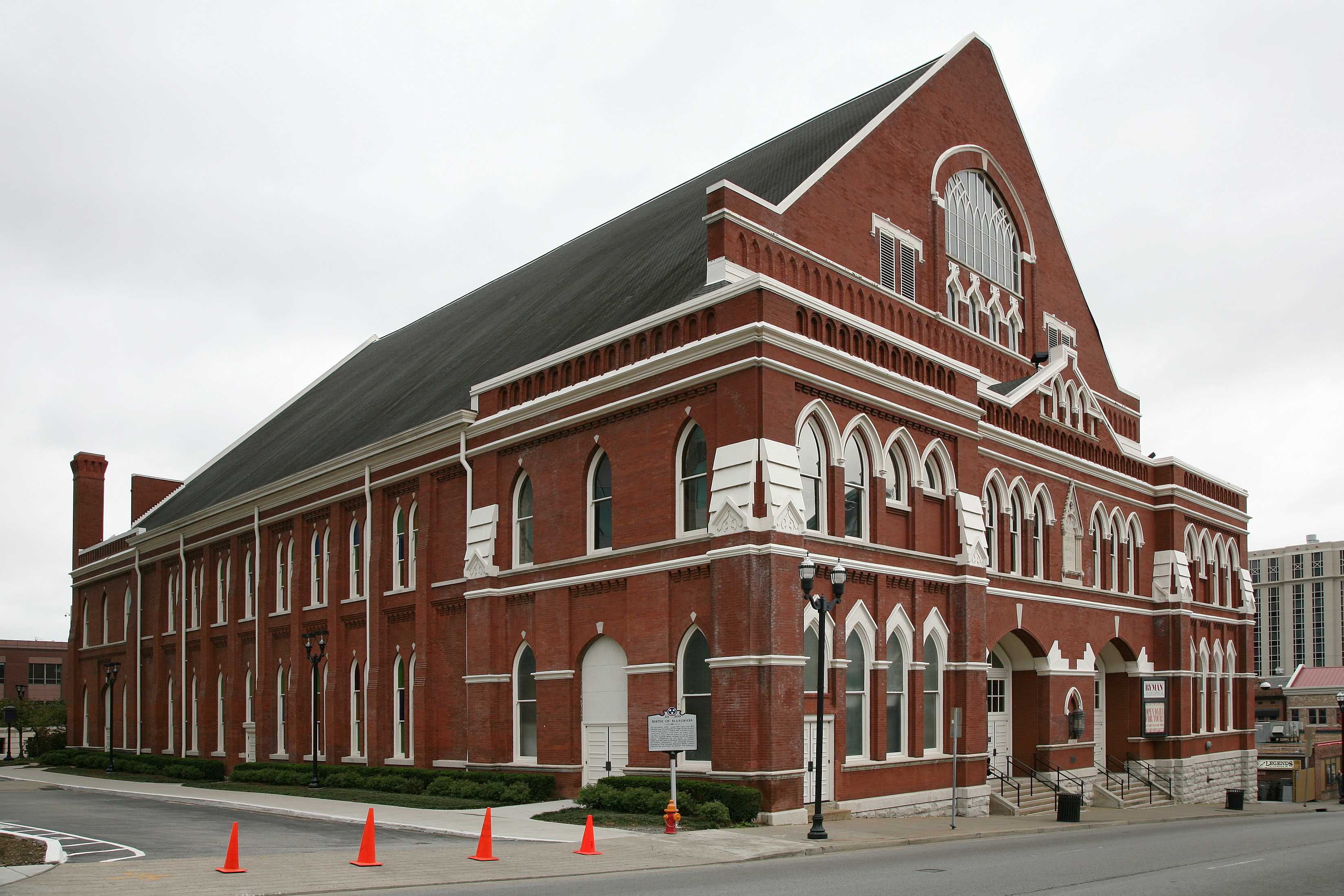 Speaking of the Ryman, this iconic venue, originally the home of the Grand Ole Opry, hosts not just country music legends but a variety of acts spanning genres from rock to classical. Its rich history and acoustics make it a favorite among both artists and audiences. Additionally, the nearby Bridgestone Arena, apart from being a top spot for major concerts, is also the home of Nashville's NHL team, the Nashville Predators. Hockey nights in Nashville have become an electrifying experience, with fans donning their gold jerseys and transforming the area into a sea of spirited enthusiasm.
Beyond hockey, the Nissan Stadium, located just across the Cumberland River, is the fortress of the Tennessee Titans, Nashville's proud NFL team. On game days, the energy is contagious, with fans gathering for tailgate parties, cheering on their team, and reveling in the camaraderie that sporting events so often inspire.
Nashville's entertainment isn't just limited to music and sports. The arts flourish here as well. The Tennessee Performing Arts Center, easily accessible from Castlewood, showcases a plethora of performances, from Broadway shows to ballet and opera. Residents who crave a fusion of culinary delights and entertainment often frequent the many food festivals and events that the city hosts throughout the year, celebrating everything from hot chicken to international cuisines.
In essence, Castlewood's prime location allows residents to effortlessly dive into the myriad of entertainment and sporting events that Nashville proudly offers, ensuring a life that's as vibrant and diverse as the city's cultural tapestry.
Health and Wellness
Living in Castlewood, Nashville, TN, residents have an array of health and wellness options at their fingertips, making it simple to adopt a balanced and healthful lifestyle. One of the standout features for health enthusiasts is the abundance of parks and green spaces in and around the neighborhood. These spaces are perfect for those morning jogs, afternoon walks, or even yoga sessions surrounded by nature's serenity. Being outdoors, with the sun on your face and the chirping of birds as your soundtrack, offers a rejuvenating experience unlike any other.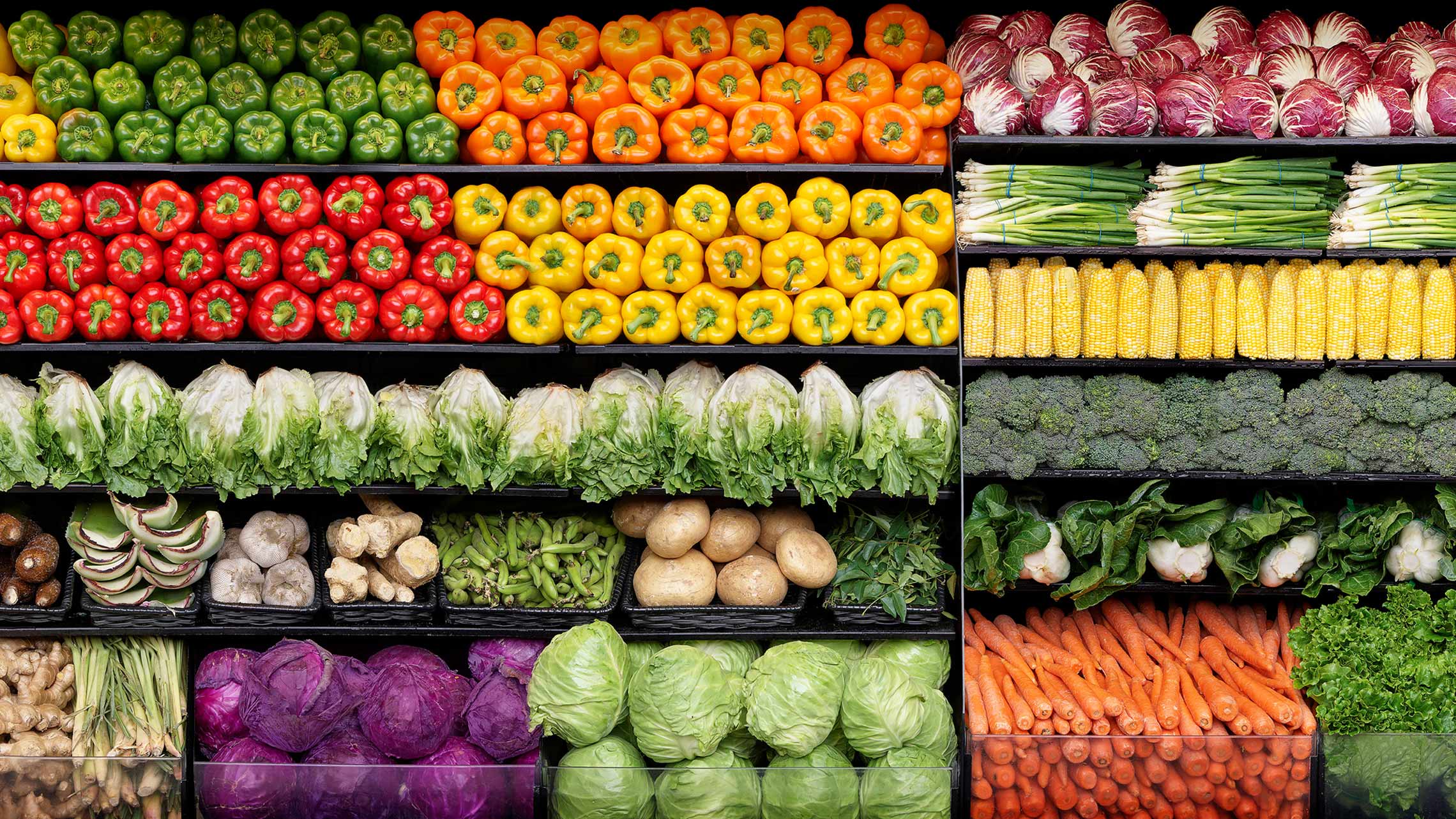 For those who prefer a more structured workout setting, there's no shortage of gyms and fitness centers in the vicinity. Many of these establishments offer personalized training sessions, group classes, and state-of-the-art equipment, catering to a broad spectrum of fitness levels and interests. Whether you're a fan of high-intensity interval training, spinning, or pilates, there's a class waiting for you just a stone's throw away.
Nutrition, an integral component of a balanced lifestyle, is also well-addressed in the Castlewood area. With numerous farmers' markets and organic grocery stores in and around Nashville, residents have access to fresh, locally-sourced produce, dairy, and meats. These markets not only provide nourishing food options but also foster a sense of community, as locals gather, interact, and share tips on recipes and healthy eating.
Holistic wellness is also gaining traction in Nashville, and Castlewood is no exception. A multitude of spas and wellness centers offer services like massages, acupuncture, and meditation sessions. These centers provide a haven for those looking to relax, rejuvenate, and find a deeper connection between mind and body.
Lastly, for medical health, the proximity to some of Nashville's premier healthcare facilities ensures that Castlewood residents have the best care available, be it for routine check-ups or specialized treatments. Physicians and therapists in the area often emphasize preventive care, aligning well with the community's overarching focus on wellness.
In essence, Castlewood, with its array of wellness facilities and its community's emphasis on a balanced lifestyle, makes it effortless for residents to prioritize their health, ensuring that they lead not just longer, but richer and more fulfilling lives.
Outdoor Lifestyle
Castlewood's location in Nashville, TN, offers its residents a delightful fusion of urban convenience and natural beauty, especially when it comes to parks, nature, and outdoor lifestyles. The neighborhood itself is a testament to Nashville's commitment to green spaces, with tree-lined streets and patches of green breaking the urban monotony, allowing residents to breathe easy and enjoy the tranquility these spaces offer.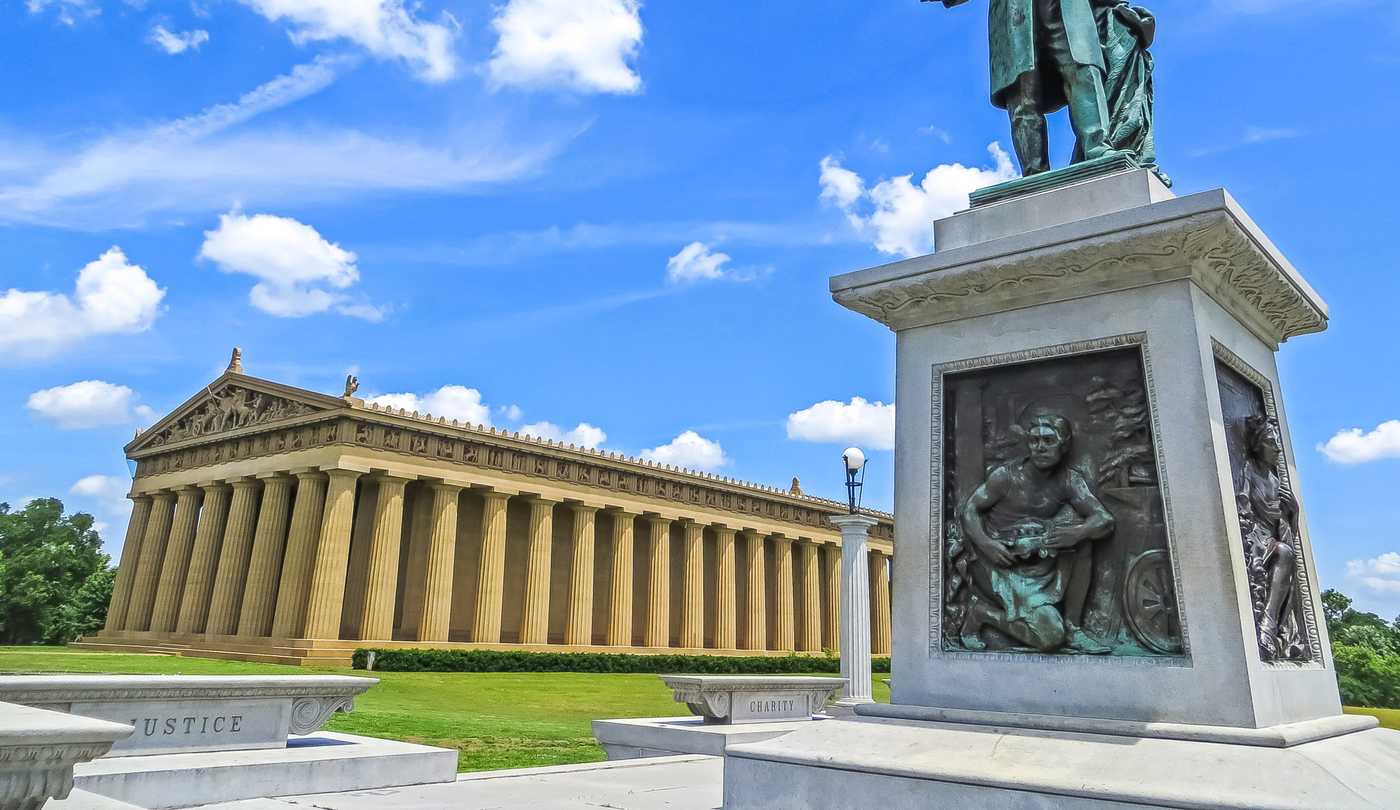 A true gem not far from Castlewood is the Centennial Park. Spanning over 132 acres, this park is more than just a green space; it's a cultural and recreational hub. With its iconic Parthenon replica as a backdrop, residents can indulge in everything from picnicking, jogging, or simply lounging by the lake. The park also hosts various events, turning it into a vibrant gathering spot, especially during weekends.
Radnor Lake State Park, although a short drive away, is worth every minute for nature enthusiasts. This natural area offers a peaceful retreat from city life, with its pristine lake, diverse wildlife, and well-maintained trails. Whether you're an avid birdwatcher, a photography enthusiast, or just someone looking to immerse themselves in nature's beauty, Radnor Lake is the place to be.
For those who have a penchant for adventure and prefer more active engagements, the nearby Harpeth River offers opportunities for canoeing and kayaking. The gentle currents and picturesque surroundings make it a favorite spot for families and groups of friends to bond over paddle strokes and sunlit waters.
Additionally, the greenways that thread through Nashville, accessible from Castlewood, offer fantastic routes for biking, walking, and running. They're not just pathways but lifelines, connecting communities, and bringing people closer to nature, even amidst the urban sprawl.
Castlewood's proximity to these natural wonders, coupled with the community's appreciation for the outdoors, makes it evident that life here goes beyond brick and mortar. It's about feeling the grass underfoot, hearing the rustle of leaves, and basking in the simple joys that nature so generously offers. For residents of Castlewood, the call of the outdoors is always just around the corner, making every day an opportunity for a new adventure.
Education
For families residing in Castlewood, Nashville, TN, education is a pivotal concern, and thankfully, the area offers a wealth of options catering to diverse needs and preferences. Nashville's commitment to nurturing the next generation shines through in its array of both public and private educational institutions.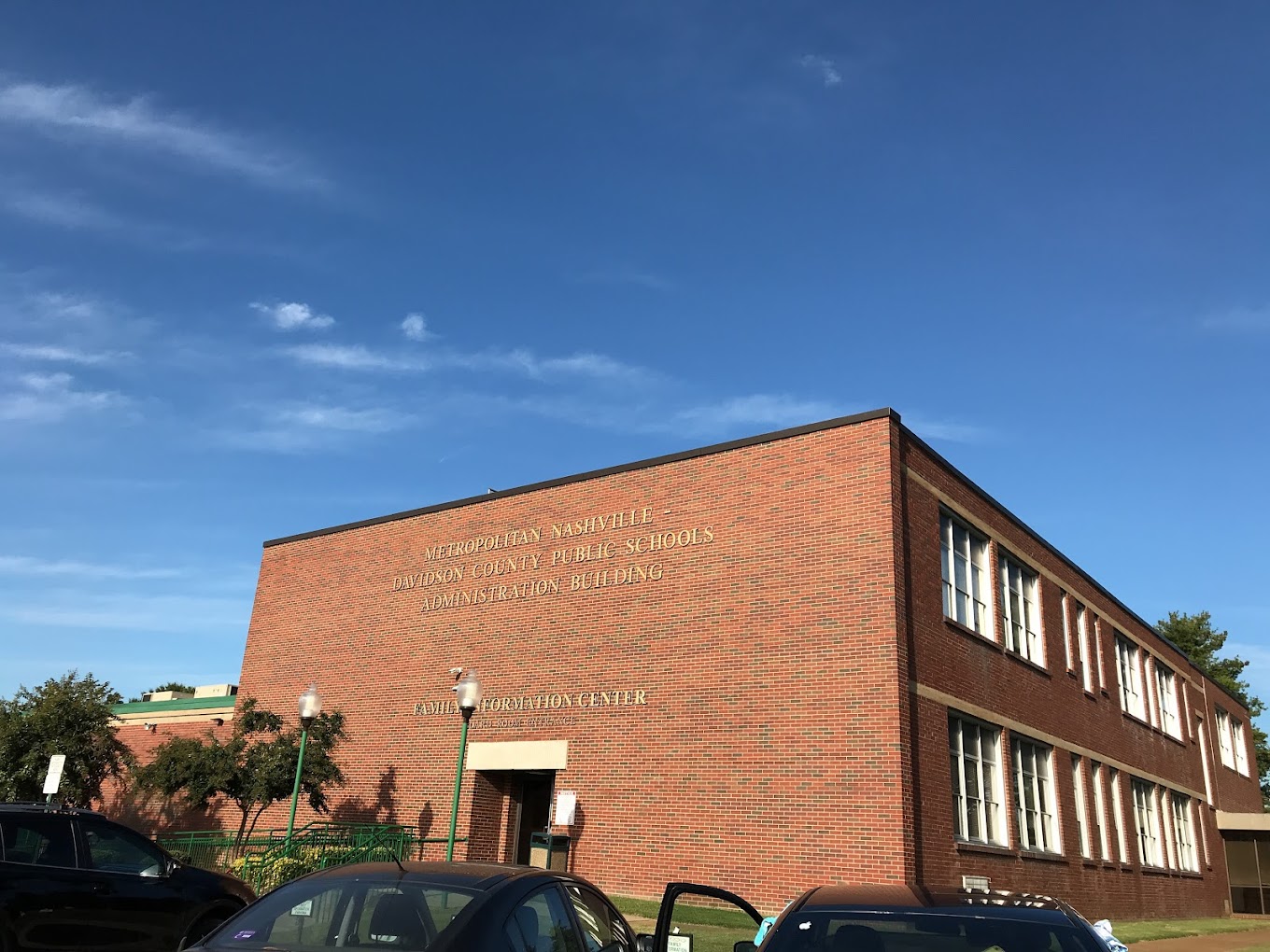 Starting with public education, Metro Nashville Public Schools (MNPS) serves the Castlewood community with a number of reputable schools. These institutions take pride in their comprehensive curriculum, which aims to foster both academic prowess and personal development. Supported by dedicated faculty and staff, students are encouraged to delve into a broad spectrum of subjects, with ample extracurricular activities complementing classroom learning. The diverse student population also ensures a culturally rich environment, preparing young minds for the global stage.
For families considering private education, Nashville doesn't disappoint. A handful of esteemed private schools are conveniently located near Castlewood, each offering its unique approach to education. From institutions steeped in tradition, emphasizing classical education, to more modern academies that prioritize innovation and holistic development, there's a fit for every learner's style. These private institutions often boast smaller class sizes, enabling more personalized attention and fostering closer student-teacher relationships. Many of these schools also offer advanced programs, foreign languages from an early age, and a plethora of arts and sports programs, ensuring a well-rounded education for their attendees.
Moreover, for families with younger kids, Castlewood's proximity to numerous preschools and daycare centers is an added bonus. These early learning centers focus on creating a nurturing environment where tiny tots can embark on their educational journey with curiosity and confidence.
In essence, Castlewood residents find themselves in an enviable position when it comes to education. With an array of choices, both in public and private spheres, parents can rest assured that their children have access to quality education that not only challenges them academically but also shapes them into well-rounded individuals ready to face the world.
Shopping and Retail
Ah, shopping near Castlewood, Nashville, TN – it's quite the treat! When residents of Castlewood feel the urge to indulge in a little retail therapy or simply window shop, they're fortunate to have a myriad of choices right at their doorstep.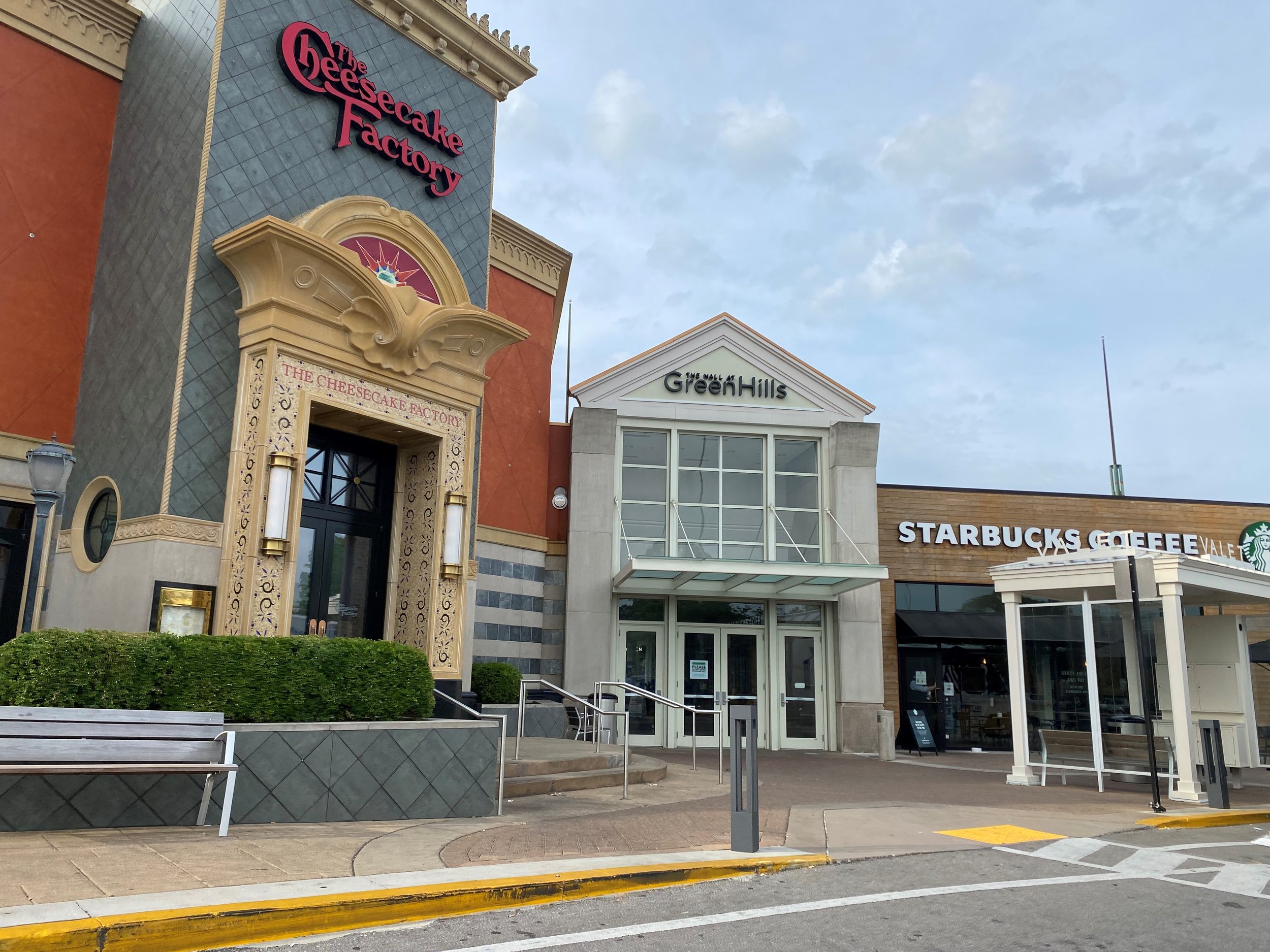 The Mall at Green Hills, just a short drive away, stands as a beacon for shopaholics. Housing a blend of high-end boutiques, well-known department stores, and everything in between, it's a haven for those in search of the latest fashion, elegant jewelry, or just a new pair of kicks. The ambiance here, with its sophisticated interiors and a diverse clientele, makes for a delightful shopping experience.
However, if one's looking for a more eclectic and local vibe, the areas around 12th Avenue South and East Nashville offer a unique shopping experience. These pockets are filled with quirky boutiques, artisanal stores, and vintage shops, each bearing its own distinct charm. From handcrafted jewelry to one-of-a-kind clothing pieces, the treasures one can find here are endless. These streets also have a vibrant atmosphere, with street art and local musicians adding to the lively spirit.
For everyday essentials, the vicinity around Castlewood has several grocery stores and retail chains. These convenient spots ensure that residents don't have to venture far to stock up on household necessities or grab that last-minute ingredient for dinner.
Not to be overlooked are the local farmers' markets sprinkled across Nashville. These markets, often bustling with locals, are the ideal places to pick up fresh produce, artisanal cheeses, and homemade baked goods. They also serve as a testament to Nashville's appreciation for local produce and its tight-knit community feel.
In a nutshell, the shopping scene near Castlewood is as diverse as its residents. Whether one is in search of luxury items, unique finds, or just the basics, the retail options in and around the area make sure that every shopping list, wish list, or even just-for-fun list is well catered to.
Business and Economy
When discussing the economy near Castlewood, Nashville, TN, it's hard not to get caught up in the energy and diversity of industries that make the city tick. The neighborhood's proximity to the heart of Nashville places it at the epicenter of a vibrant economic landscape.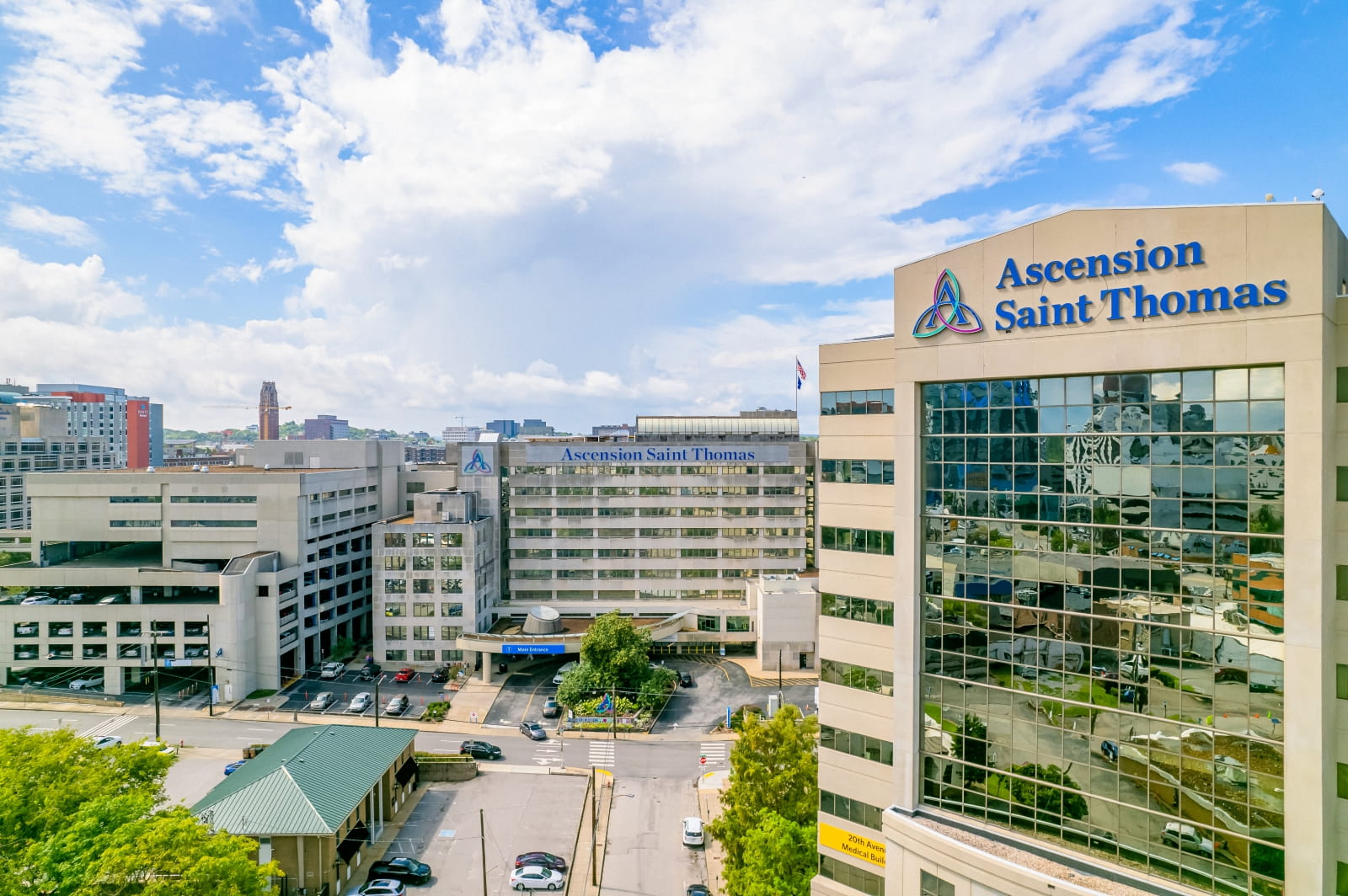 Naturally, music is one of the first industries that comes to mind. Nashville, often dubbed the "Music City", isn't just home to country music – although its roots run deep here. It's an epicenter for various genres, from rock to blues to classical. The presence of iconic record labels, numerous recording studios, and countless live music venues means the music industry isn't just an abstract concept; it's a tangible, everyday part of life. This industry not only brings fame to the city but also offers employment to thousands, from musicians to sound engineers to venue staff.
Healthcare is another pillar supporting Nashville's economy. The city has carved a niche for itself as a healthcare hub, with some of the nation's top hospitals and healthcare institutions headquartered here. These institutions not only provide critical medical services but are also major employers in the area. Research, medical technology innovation, and healthcare management are fields that continue to grow, attracting professionals from all over the country.
The education sector, thanks to the presence of esteemed institutions like Vanderbilt University and Belmont University, contributes significantly to the local economy. These universities and colleges don't just bring in students; they're also involved in research, innovation, and community outreach, making them integral to Nashville's socio-economic fabric.
Tourism and hospitality, driven by the city's rich cultural heritage and musical legacy, also play a substantial role. Hotels, restaurants, and entertainment venues thrive thanks to the influx of tourists eager to soak in the city's history, music, and southern charm.
Lastly, the recent years have seen a surge in tech startups and entrepreneurs setting up shop in Nashville. Drawn by the city's dynamic vibe and supportive community, these businesses are adding a fresh dimension to the local economy.
All in all, while Castlewood enjoys the tranquility of a serene neighborhood, it's buoyed by the bustling economic engines of Nashville. From music to healthcare to education, the diverse industries in the vicinity offer residents not just employment opportunities but also a sense of pride in their city's multifaceted identity.
Hotels and Lodging
The charm of Nashville and its neighborhoods, including Castlewood, has not escaped the notice of travelers and tourists alike. Because of this, the area is speckled with a variety of lodging options that cater to diverse tastes and budgets.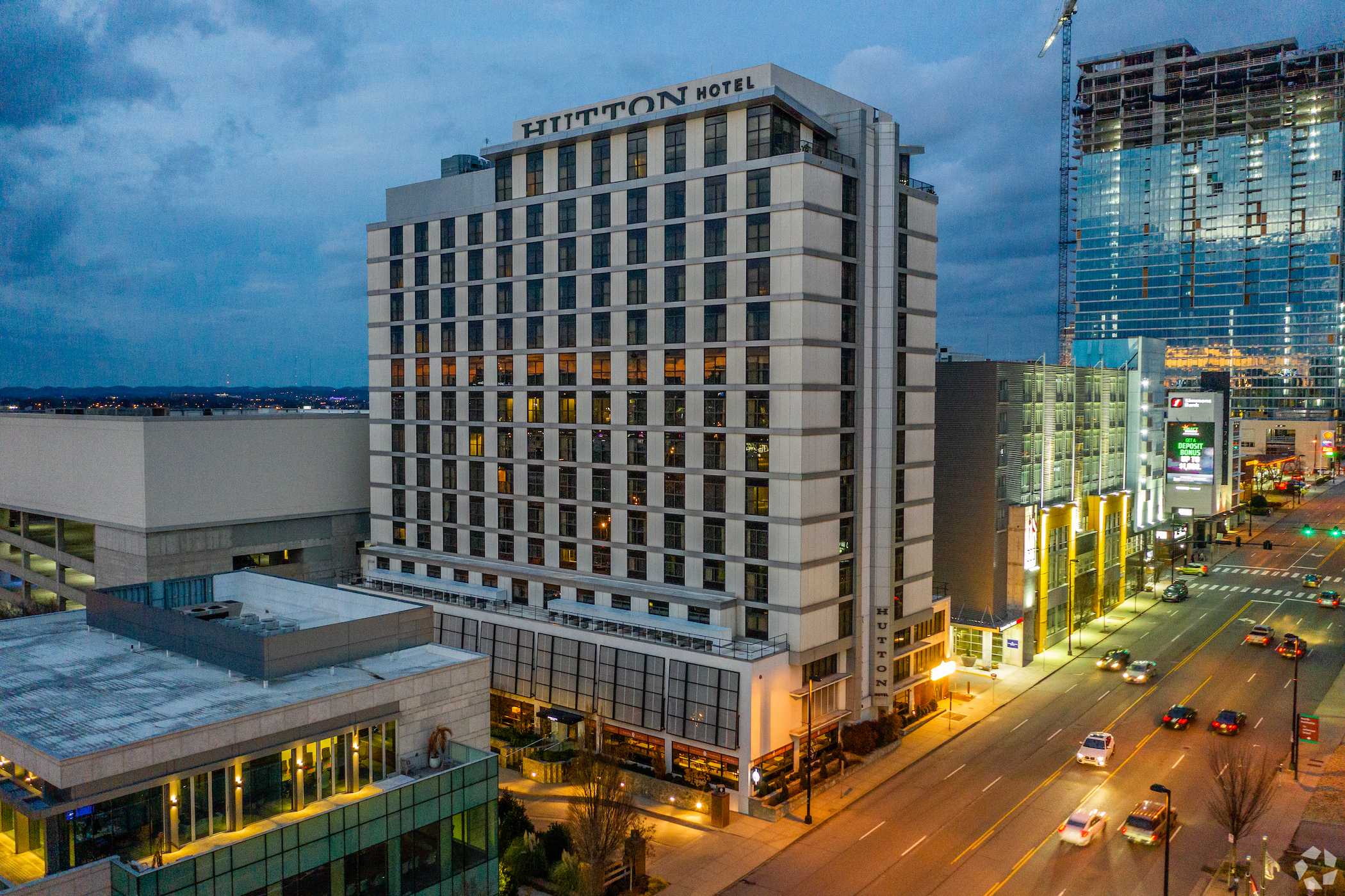 At the pinnacle of luxury, you'll find hotels that epitomize southern hospitality and elegance. These establishments are not just about a comfortable bed to rest in, but they also offer a full-fledged experience, complete with gourmet restaurants, spas, and sometimes even live music nights. The attention to detail in these places, from the decor to the personalized services, ensures that guests feel pampered throughout their stay.
On the more quaint and cozy end of the spectrum, there are several bed and breakfasts near Castlewood. These establishments offer a more intimate experience, often set in beautifully preserved historic homes. With their vintage charm and personal touch, they provide an authentic Nashville feel. The hosts, with their wealth of local knowledge, often become impromptu guides, suggesting hidden gems for their guests to explore. Waking up to a home-cooked southern breakfast, amidst the quiet allure of a historic home, is an experience many travelers cherish.
For those seeking something in-between - the balance of modern amenities and local charm - there are numerous boutique hotels. These places often blend contemporary design with nods to Nashville's rich heritage. They're perfect for travelers who seek unique experiences, from rooftop bars offering panoramic views of the city to in-house cafes hosting budding local musicians.
Of course, for visitors who prioritize convenience and familiar comforts, there are well-known hotel chains. These are particularly handy for business travelers or those making a quick stop in the city. They deliver a consistent experience and often boast strategic locations, making city exploration a breeze.
In essence, the lodging scene near Castlewood and broader Nashville offers something for every traveler. Whether you're seeking opulence, a touch of history, modern aesthetics, or just a straightforward place to rest, the city's accommodations are ready to make your stay memorable.
Travel and Transportation
For those living in Castlewood, Nashville, TN, or even just visiting, the ease of transportation and connectivity is a boon. After all, in today's fast-paced world, getting from one place to another quickly and efficiently is paramount.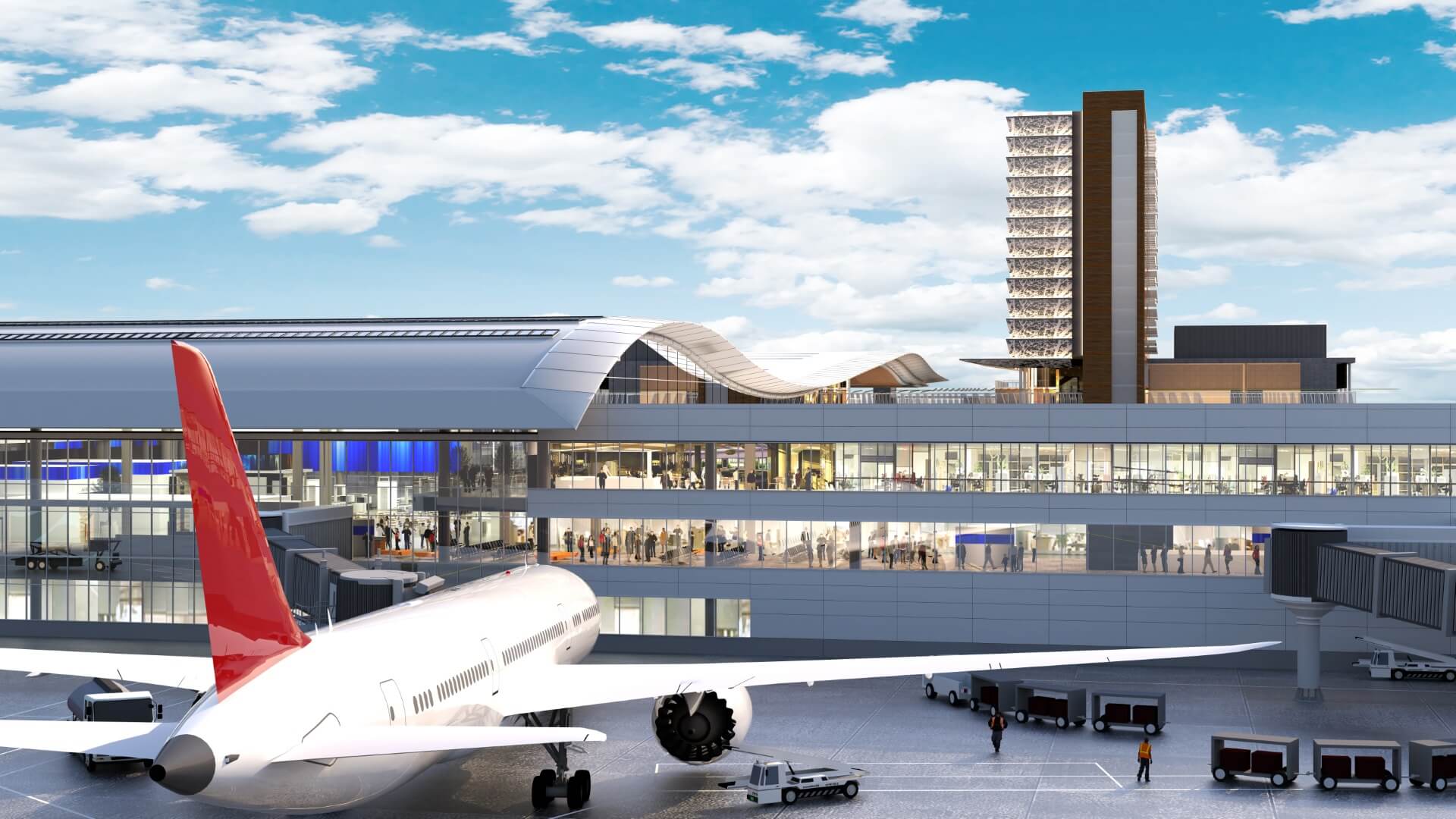 Starting with air travel, Castlewood residents have the advantage of being near the Nashville International Airport. It's just a short drive away, making both domestic and international travel quite seamless. Whether jetting off for a business trip, a much-needed vacation, or picking up family and friends, the proximity to this major hub is undeniably convenient. Not to mention, the airport itself, with its recent upgrades, offers a plethora of amenities and services, ensuring travelers have a comfortable experience.
But it's not just about air travel. Public transportation around Castlewood offers residents and visitors a greener and often more efficient way to navigate the city. The Metropolitan Transit Authority (MTA) provides a network of buses that span across Nashville. These buses, known for their punctuality and coverage, are an excellent option for daily commuters or anyone looking to explore the city without the hassles of parking.
Then there's the Music City Star, Nashville's commuter rail service. While it has limited routes compared to the bus network, it offers a quick and scenic way to travel between certain parts of the city, especially during rush hours when the roads can get quite congested.
In addition to these traditional modes of public transport, Nashville, like many modern cities, has embraced the age of ride-sharing. Apps like Uber and Lyft have a significant presence, ensuring that even if you miss the last bus or train, you're just a tap away from a comfortable ride home.
For those who prefer a bit of exercise with their commute, the city's push for bike lanes and shared bike services offers a two-wheeled alternative. It's not just environmentally friendly but also a fantastic way to truly soak in the city's sights and sounds.
All in all, when it comes to getting around, Castlewood's strategic location in Nashville ensures that residents and visitors are always well-connected, whether they're flying cross-country, commuting across town, or just taking a leisurely bike ride.