Capitol View, Nashville, TN Homes for Sale
Capitol View, Nashville, TN Homes for Sale
December 5, 2023
Capitol View Homes
Capitol View in Nashville, Tennessee, represents a harmonious blend of historic charm and contemporary flair. The homes in this area frequently feature a mix of architectural styles, revealing a timeline of the city's growth. While many houses boast original early 20th-century designs reminiscent of the Craftsman and Victorian eras, a noticeable trend towards modern renovations and newer constructions adds a refreshing contemporary touch. This mix ensures that Capitol View remains unique, offering options for both those who appreciate classic design and those seeking a more current aesthetic.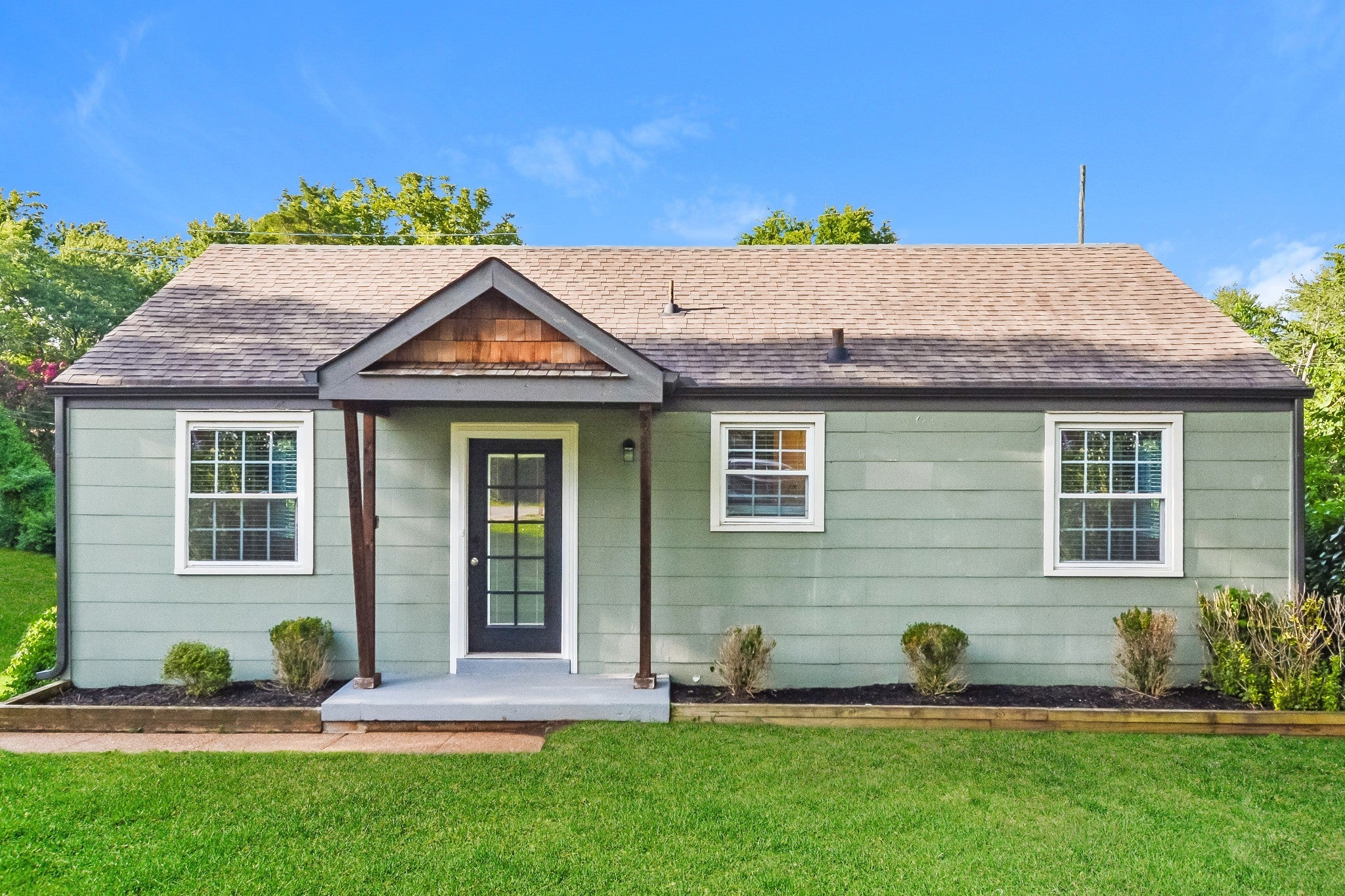 Beyond the structural designs of Capitol View homes, one can observe the meticulous care residents invest in their properties. Many homes feature well-manicured lawns and gardens, displaying seasonal blooms that add vibrant colors to the community. Front porches are not an uncommon sight, often adorned with comfortable seating, providing a welcoming atmosphere and encouraging neighborly interaction.
The sense of community in Capitol View is palpable. Streets are typically lined with mature trees, offering shaded canopies for pedestrians. This encourages residents to take leisurely strolls, enhancing the neighborhood's tight-knit feel. The local parks and green spaces serve as focal gathering points, where families, friends, and neighbors come together for recreation and relaxation. These green retreats act as the community's lungs, offering respite from the urban hustle while promoting outdoor activities.
The surrounding amenities further elevate the Capitol View experience. Proximity to local schools, shopping centers, and entertainment venues ensures residents never have to venture too far for their needs. The blend of local boutiques and well-established businesses gives residents a comprehensive shopping experience, merging the best of both local and commercial worlds. Moreover, a rich tapestry of dining options reflects Nashville's diverse culinary scene, with many establishments offering live music, furthering the city's reputation as a musical haven.
Transportation in and around Capitol View is also commendable. Its strategic location ensures easy access to major highways and thoroughfares, making commutes to downtown Nashville and other parts of the city convenient. For those who prefer public transportation, there are several accessible options that serve the neighborhood, reinforcing Capitol View's position as a well-connected, vibrant community.
Similar Communities
Sylvan Park, situated a short drive from Capitol View, boasts a similar blend of historic charm and contemporary updates. Like Capitol View, the homes here display a variety of architectural styles, with an emphasis on the Craftsman aesthetic. This neighborhood's well-preserved older homes, combined with the occasional modern build, create a visually diverse streetscape. Adding to its appeal is the presence of local eateries and shops along its main avenues, providing a vibrant, walkable environment for residents. The Richland Creek Greenway, which winds its way through the neighborhood, offers a scenic pathway for walkers, joggers, and cyclists, mirroring the community-oriented vibe found in Capitol View.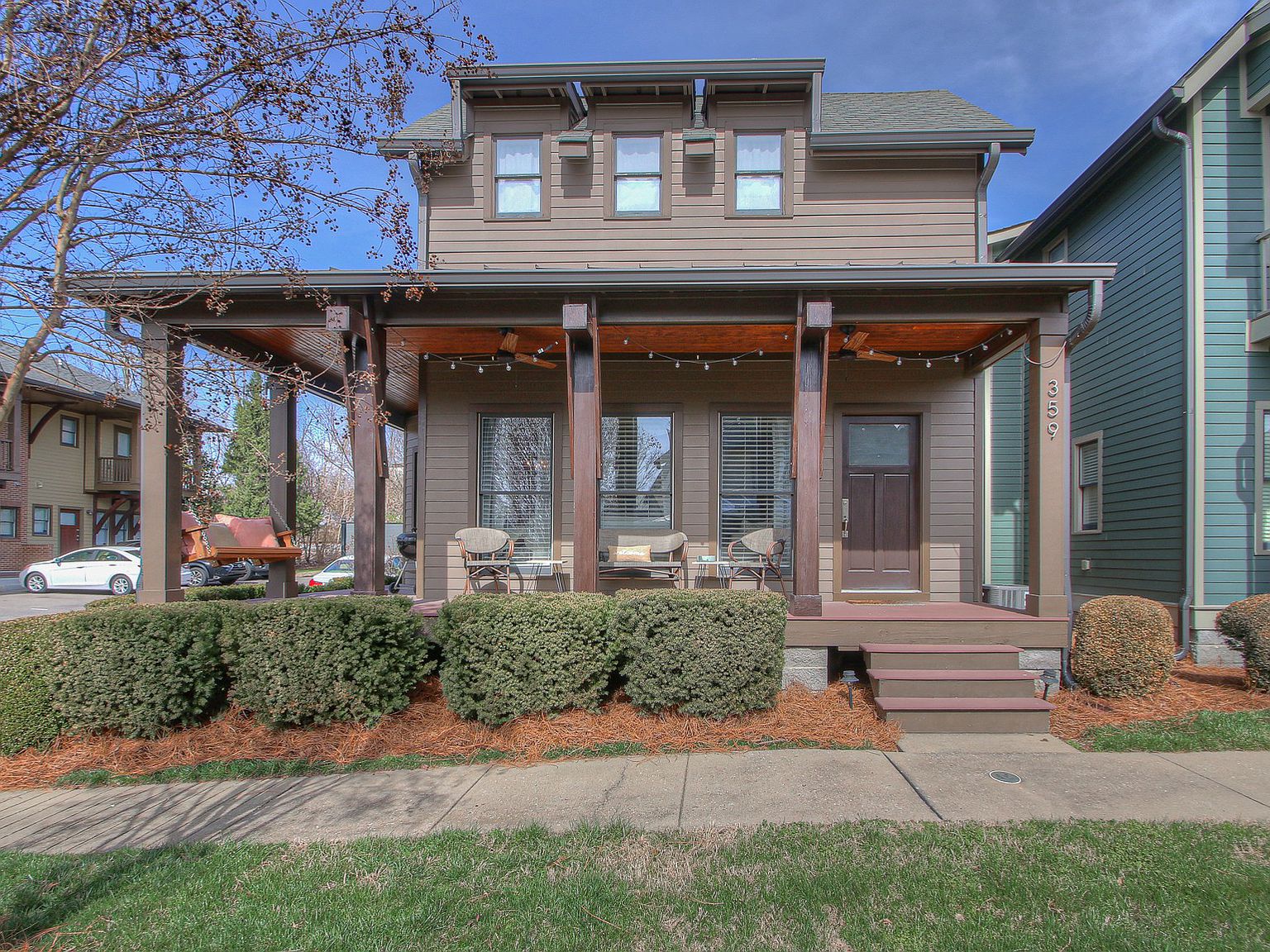 Not far off, The Nations has undergone a similar evolution. Once an industrial hub, this area has seen a rise in residential developments that align with the construction trends of Capitol View. A mix of refurbished older homes and new constructions gives The Nations a fresh feel, while retaining its historical roots. The community-centric lifestyle is evident here too, with a range of local restaurants, boutiques, and cafes catering to the diverse population. Additionally, with its numerous murals and public artworks, The Nations highlights a thriving arts scene, reflecting a dynamic and culturally rich environment.
East Nashville, though slightly eclectic in its personality, offers a price point and construction aesthetic that aligns with those of Capitol View. This vibrant area, divided into smaller pockets like Lockeland Springs and Eastwood Neighbors, boasts homes that oscillate between charming Victorians and modern townhouses. The shared thread among these distinct neighborhoods is their commitment to community and local engagement. Popular spots like Five Points serve as communal hubs, where residents congregate for dining, shopping, and entertainment. A similar emphasis on outdoor activities can be noted, with East Park and Shelby Park providing expansive green spaces for recreation, much like the community spaces in Capitol View.
Germantown, one of Nashville's oldest suburbs, also shares parallels with Capitol View in terms of its housing and lifestyle. Characterized by beautifully restored brick townhouses and Victorian homes, Germantown resonates with an old-world charm that's infused with modern amenities. Its tree-lined streets and cobblestone sidewalks evoke a sense of nostalgia, while chic boutiques, gourmet restaurants, and artisanal coffee shops echo contemporary tastes. Its seamless blend of the old and new mirrors the lifestyles of neighborhoods like Capitol View, offering residents a rich tapestry of experiences in the heart of Nashville.
Food Scene
When you venture close to Capitol View in Nashville, the vibrant culinary scene is impossible to overlook. This area is like a melting pot, where traditional Southern flavors intertwine with global gastronomy, offering an ever-evolving menu to the locals and visitors alike.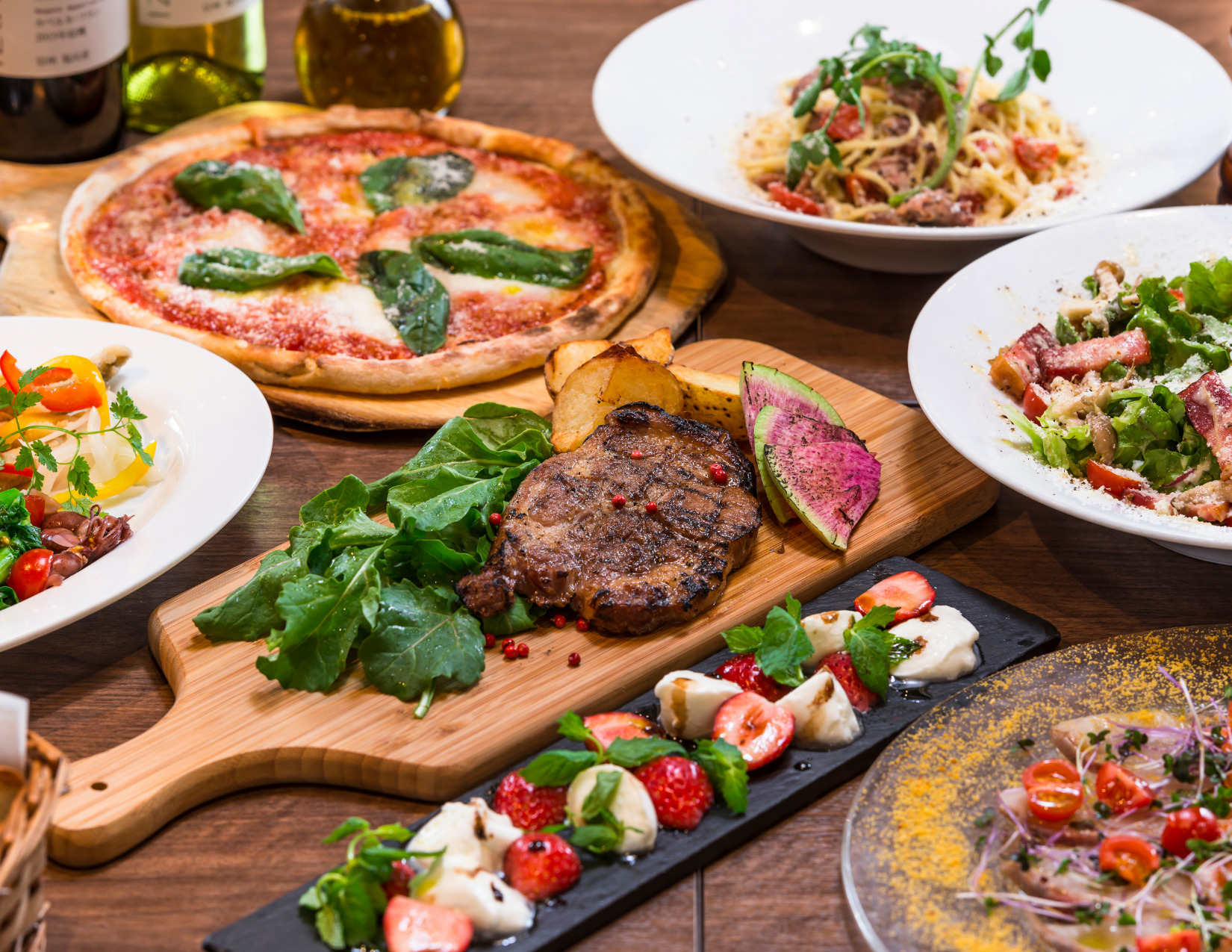 Nashville's cherished tradition of Southern comfort food finds its representation in several eateries around Capitol View. From mouth-watering barbecues to classic Southern fried delicacies, these establishments provide hearty meals that resonate with warmth and familiarity. It's not uncommon to find restaurants serving dishes passed down through generations, each plate telling a story of its own.
But it's not all about traditional flavors here. There's a wave of contemporary dining establishments that have been making their mark. Chefs trained in diverse culinary traditions have set up shop, creating innovative dishes that often merge Southern classics with international twists. Think of the iconic hot chicken, but with an Asian-inspired glaze, or the staple grits, prepared with a hint of Mediterranean spices. These fusion restaurants are pushing the boundaries, and the diners are absolutely here for it.
Adding to the allure are the numerous cafes and bistros dotted around the neighborhood. They often serve as communal hubs where residents gather for brunches or afternoon coffees. The aroma of freshly brewed coffee, paired with a selection of pastries and sandwiches, makes them irresistible. Many of these spots also celebrate local produce, offering seasonal menus that highlight the region's best offerings.
And let's not forget about the international cuisines gracing the Capitol View vicinity. Whether you're in the mood for spicy Thai curries, sumptuous Italian pastas, or zesty Mexican tacos, there's something for every palate. These restaurants not only offer authentic dishes but also provide a glimpse into diverse cultures, turning each meal into a mini-adventure.
With such an array of dining options, it's clear that the areas near Capitol View provide a culinary journey that's as rich and varied as the history and culture of Nashville itself. Whether you're seeking nostalgic flavors from your childhood or looking to experiment with something new, the choices are aplenty.
Entertainment
The areas surrounding Capitol View in Nashville are truly a treat for those seeking entertainment and sports. Nashville, affectionately known as Music City, is synonymous with melodious tunes, and the vicinity of Capitol View doesn't disappoint in this regard. Several intimate venues host live music every night, where upcoming talents and established artists alike serenade audiences. Whether you're in the mood for foot-tapping country numbers or soulful blues, there's always a corner bar or a local establishment echoing with the sounds of guitars and heartfelt lyrics.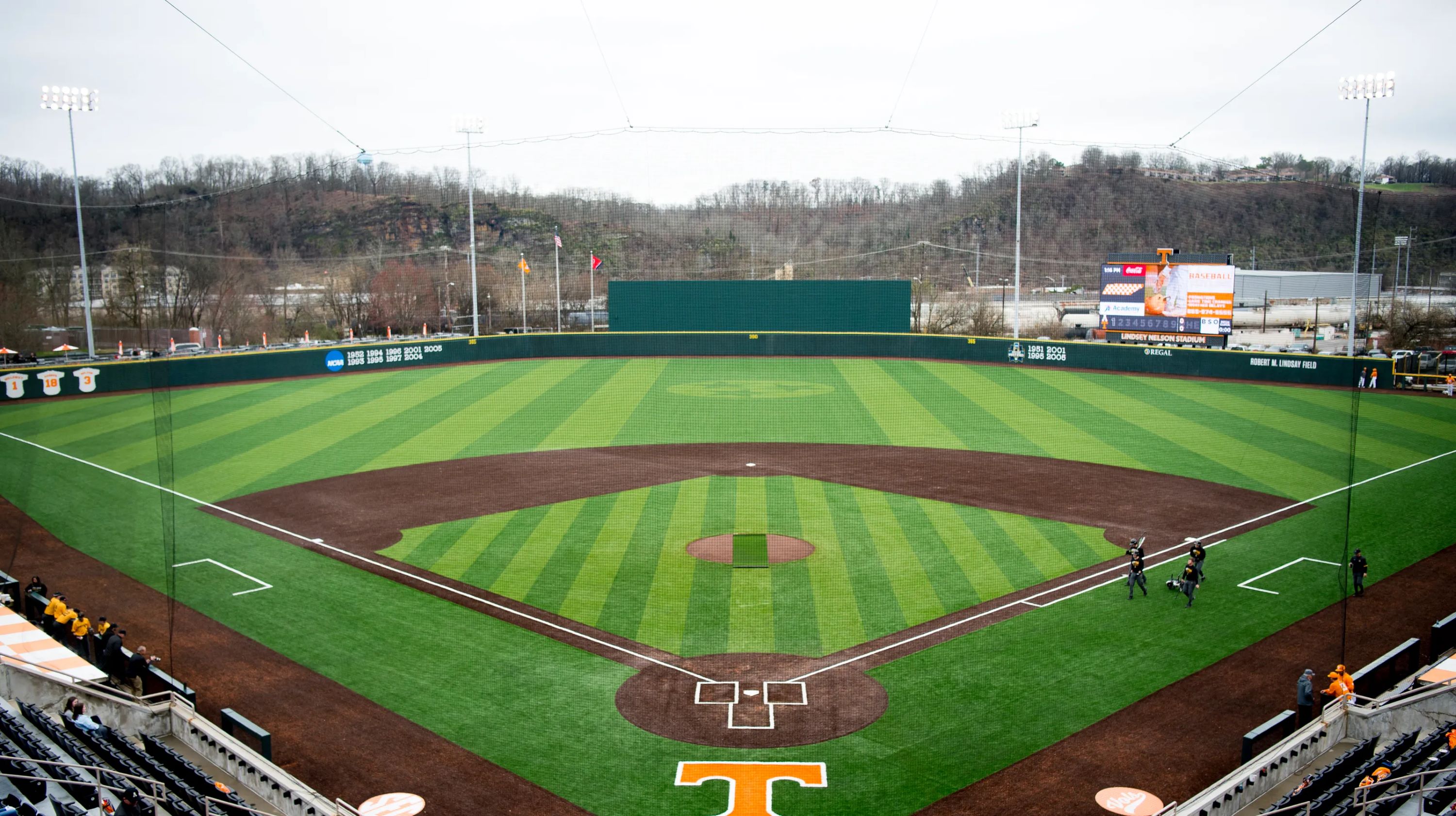 Beyond music, there's a plethora of entertainment options to dive into. Theater enthusiasts will be delighted with the range of performances, from traditional plays to experimental acts, that grace local stages. Not to mention the comedy clubs, where local humorists keep audiences in splits with their take on everyday life in Tennessee and beyond. Movie buffs aren't left behind either, with several cinemas screening everything from the latest blockbusters to indie gems.
On the sporting front, the excitement never seems to wane. The vicinity buzzes with the energy of fans on game days. Whether it's football, baseball, or hockey, there's a sporting event for everyone to rally behind. Tailgating parties, vibrant parades, and post-game celebrations are almost ritualistic, turning every match into a mini-festival. And for those who prefer participating over spectating, there are numerous recreational leagues and sports clubs where one can indulge in their favorite activity.
It's also worth noting the various festivals and events that pop up throughout the year. From food festivals celebrating Nashville's culinary prowess to arts and crafts fairs showcasing local talents, there's a constant rotation of events that keep the community engaged and entertained.
In essence, the areas around Capitol View are a playground for entertainment and sports aficionados. There's never a dull moment, with every day presenting an opportunity to immerse oneself in the cultural and sporting heartbeat of Nashville.
Health and Wellness
When you take a closer look around Capitol View in Nashville, it's evident that health and wellness are deeply woven into the community's fabric. The area offers a delightful array of options that support a healthy and balanced lifestyle, catering to both the body and mind.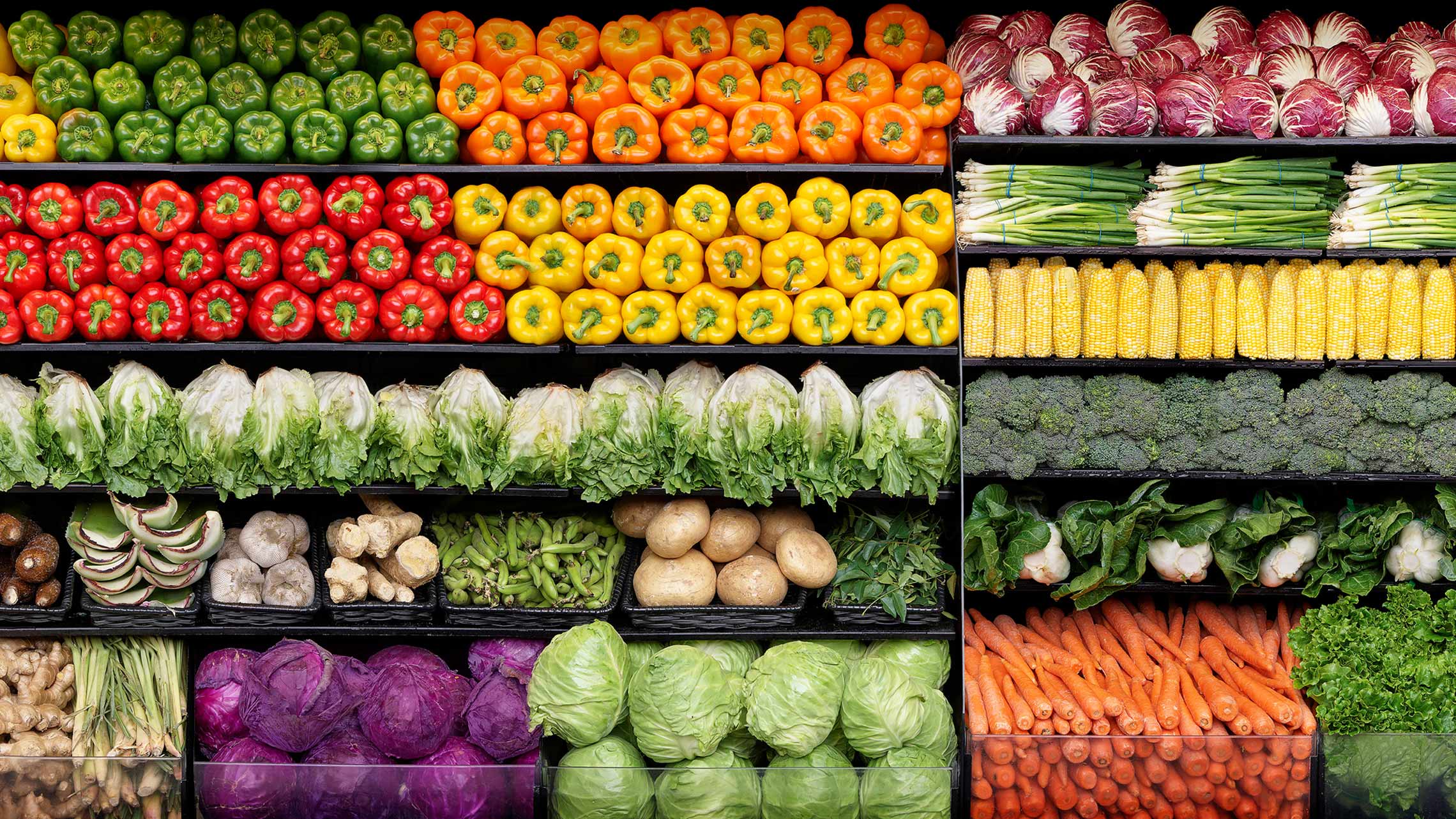 Firstly, for those who love to get moving outdoors, there's no shortage of green spaces. Parks and trails beckon residents to indulge in a morning jog, an evening stroll, or even a weekend picnic. The pathways, often shaded by mature trees, create a serene environment for meditation or yoga sessions. Breathing in the fresh air while stretching out on a yoga mat is truly a rejuvenating experience that many locals swear by.
The local fitness scene is also quite vibrant. From traditional gyms equipped with the latest machinery to boutique studios specializing in niche workouts, there's something for everyone. Whether you're a fan of high-intensity interval training, prefer the graceful moves of pilates, or want to get your groove on in a dance class, you're covered. Many of these establishments also prioritize holistic well-being, offering workshops on nutrition, mental health, and overall wellness.
Speaking of nutrition, the area near Capitol View shines brightly. Farmers' markets pop up regularly, boasting stalls laden with fresh, organic produce. These markets not only provide nutritious ingredients but also offer a chance to connect with local farmers and understand the journey of food from farm to table. Additionally, several local cafes and eateries prioritize health-conscious menus, ensuring that residents have access to wholesome meals without compromising on taste.
But wellness isn't just physical. Recognizing the importance of mental and emotional well-being, there are numerous therapy centers, meditation hubs, and wellness retreats in the vicinity. Workshops focusing on mindfulness, stress management, and personal growth are not uncommon, offering residents tools and techniques to navigate the challenges of modern life.
To sum it up, the areas around Capitol View are a haven for those who prioritize health and wellness. The community's commitment to creating an environment that supports a balanced lifestyle is evident in the diverse options available, ensuring that residents can seamlessly integrate well-being into their daily routines.
Outdoor Lifestyle
When you're in the Capitol View area of Nashville, it's hard to resist the call of the great outdoors. The neighborhood and its surrounding locales present a delightful spectrum of nature-infused opportunities that are a nod to Nashville's commitment to preserving green spaces and promoting an outdoor lifestyle.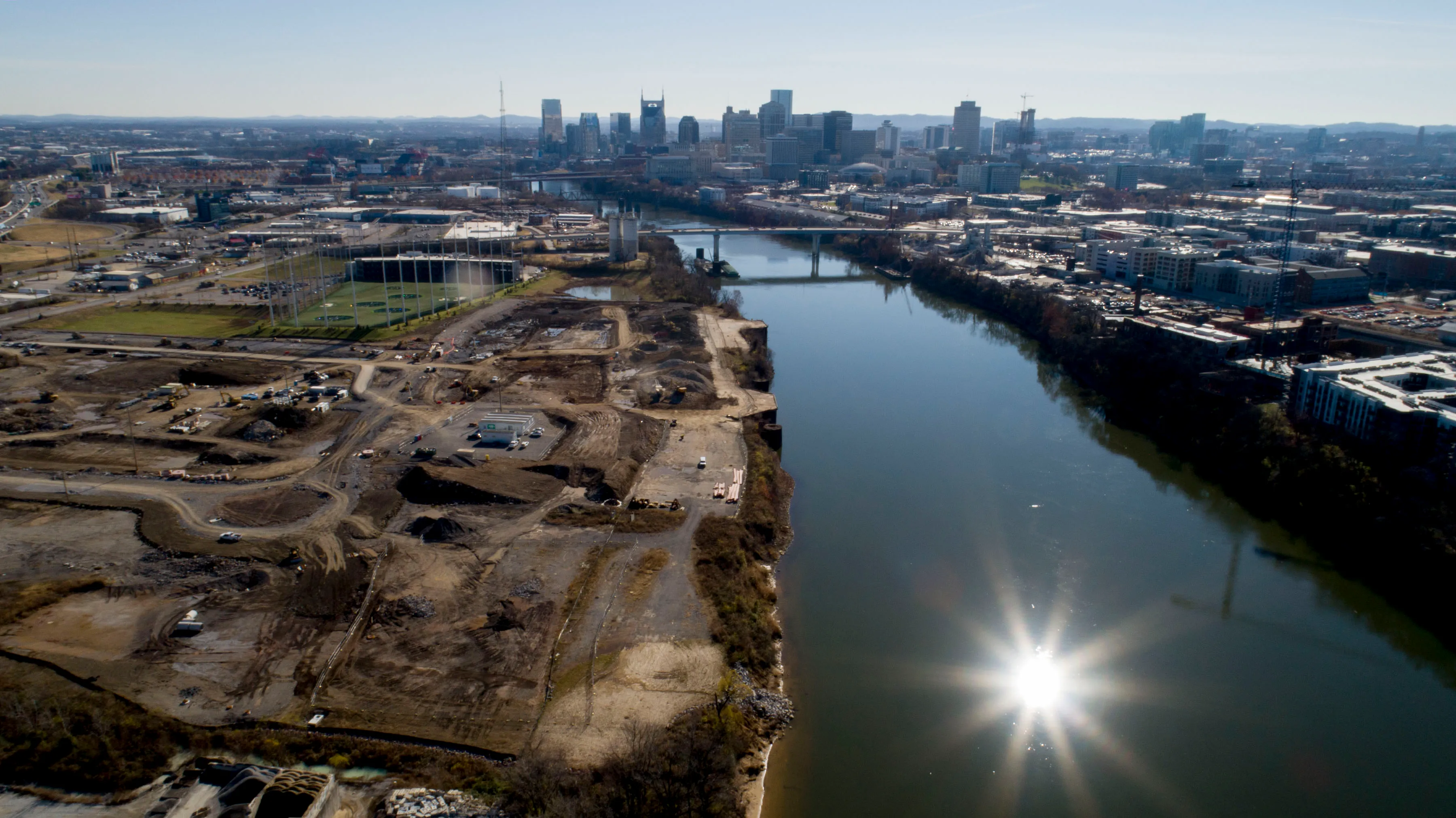 One of the standout features in the vicinity is the abundance of parks. These aren't just patches of grass; they're thoughtfully designed spaces that cater to various activities. From children's playgrounds to open areas perfect for a game of catch or frisbee, there's always a buzz of activity. On weekends, you'll often find families picnicking, friends enjoying a game of soccer, or individuals lost in the pages of a book under a shade tree.
For those who prefer a more structured outdoor experience, many parks offer paved trails. These trails are frequented by joggers, bikers, and even rollerbladers, ensuring there's room for everyone's preferred pace. And if you're a fan of nature walks, certain trails meander through wooded areas, giving you an immersive experience with local flora and fauna.
Water enthusiasts aren't left out either. Nearby water bodies provide opportunities for fishing, kayaking, or simply sitting by the shore with your thoughts. The gentle lapping of the water, combined with the lush green surroundings, creates a serene atmosphere, perfect for those seeking a tranquil escape from the urban hustle.
But what truly enhances the outdoor lifestyle near Capitol View is the community's embrace of it. Seasonal events, like outdoor concerts, movies in the park, and nature workshops, are commonplace. These gatherings foster a sense of community and encourage residents to appreciate the beauty right at their doorstep.
Furthermore, community gardens have sprouted in some pockets, championed by locals with green thumbs. These spaces not only offer a chance to cultivate flowers and produce but also serve as communal hubs where knowledge about sustainable practices and gardening tips are exchanged.
All in all, the Capitol View vicinity is a testament to how urban spaces can seamlessly coexist with nature. The array of outdoor options, coupled with the community's enthusiastic participation, ensures that nature is not just observed but actively enjoyed and celebrated.
Education
For families and individuals considering Capitol View in Nashville, the educational landscape is an enticing factor to consider. The area boasts a commendable mix of both private and public educational institutions that cater to diverse learning needs and preferences.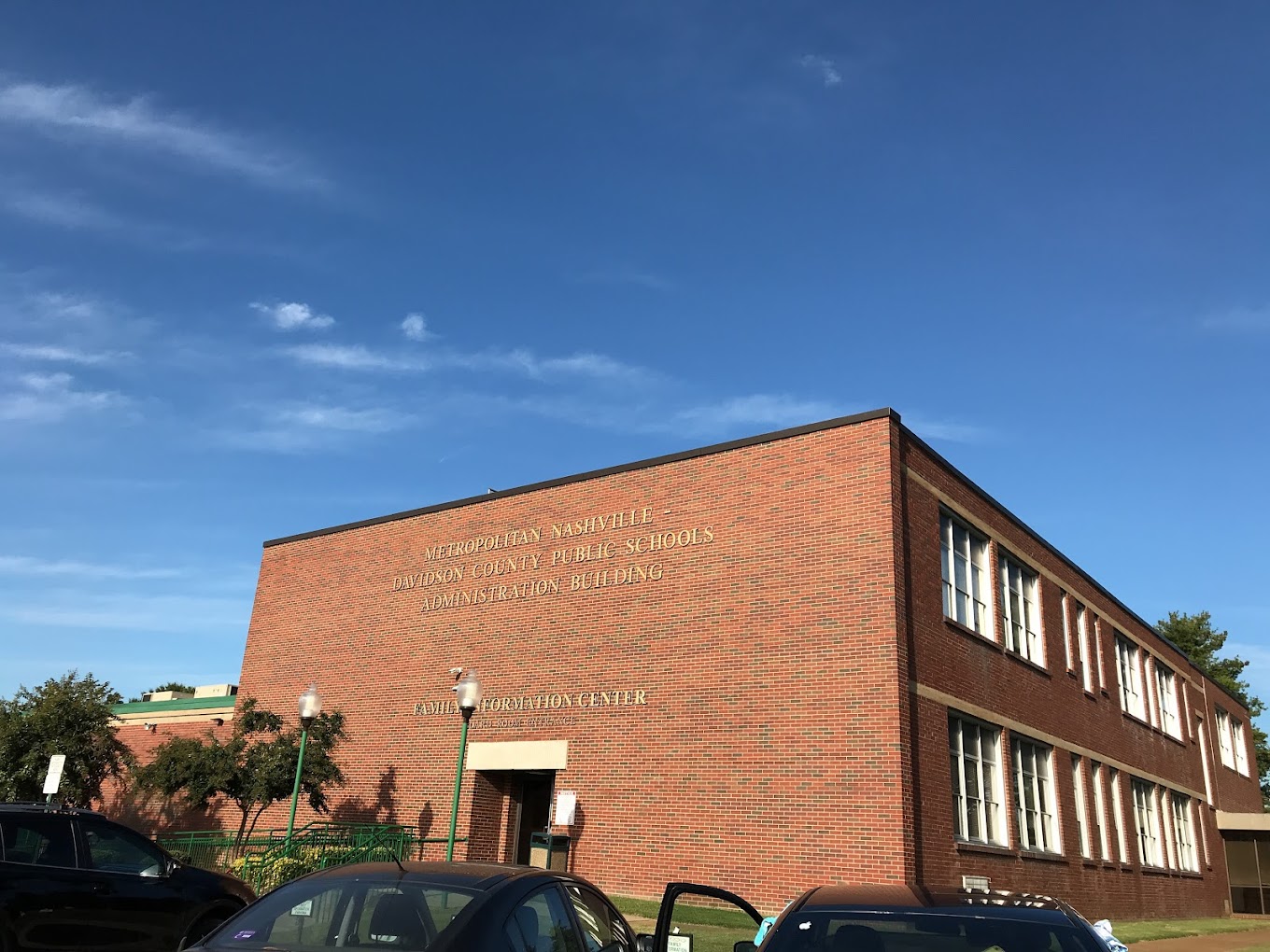 On the public education front, the Nashville Metropolitan School District serves the Capitol View community. The district is known for its commitment to creating inclusive learning environments that prioritize both academic achievement and holistic development. Schools in and around Capitol View benefit from the district's focus on integrating arts, sports, and technology into the curriculum. Parents can rest assured that their children have access to quality education, enriched with extracurricular activities that foster creativity, teamwork, and critical thinking.
Concurrently, the private education sector near Capitol View offers alternatives for families looking for specialized curricula or smaller class sizes. These institutions often emphasize individualized learning plans, ensuring that each student's unique strengths and challenges are addressed. Whether it's a school with a religious foundation, a Montessori approach, or a focus on the arts, families have a spectrum of options to choose from. Many of these private institutions have a storied history in Nashville, with generations of families having passed through their halls, attesting to their sustained quality of education over the years.
Additionally, for those eyeing higher education, the proximity of Capitol View to some of Nashville's esteemed colleges and universities is a boon. These institutions not only provide quality tertiary education but often engage with the community through workshops, cultural events, and open lectures, turning the larger Nashville area into an extended campus of sorts.
In essence, Capitol View's strategic location in Nashville ensures that residents have ample choices when it comes to education. Whether it's the foundational years of learning, the transformative teenage phase, or the pursuit of higher education, the area caters to every educational journey with excellence and diversity.
Shopping and Retail
Nestled in the heart of Nashville, Capitol View and its surrounding areas offer a shopping experience that seamlessly blends the charm of the old with the flair of the new. Those with a penchant for retail therapy will find themselves in a veritable paradise, as the neighborhood presents an eclectic mix of shopping venues to explore.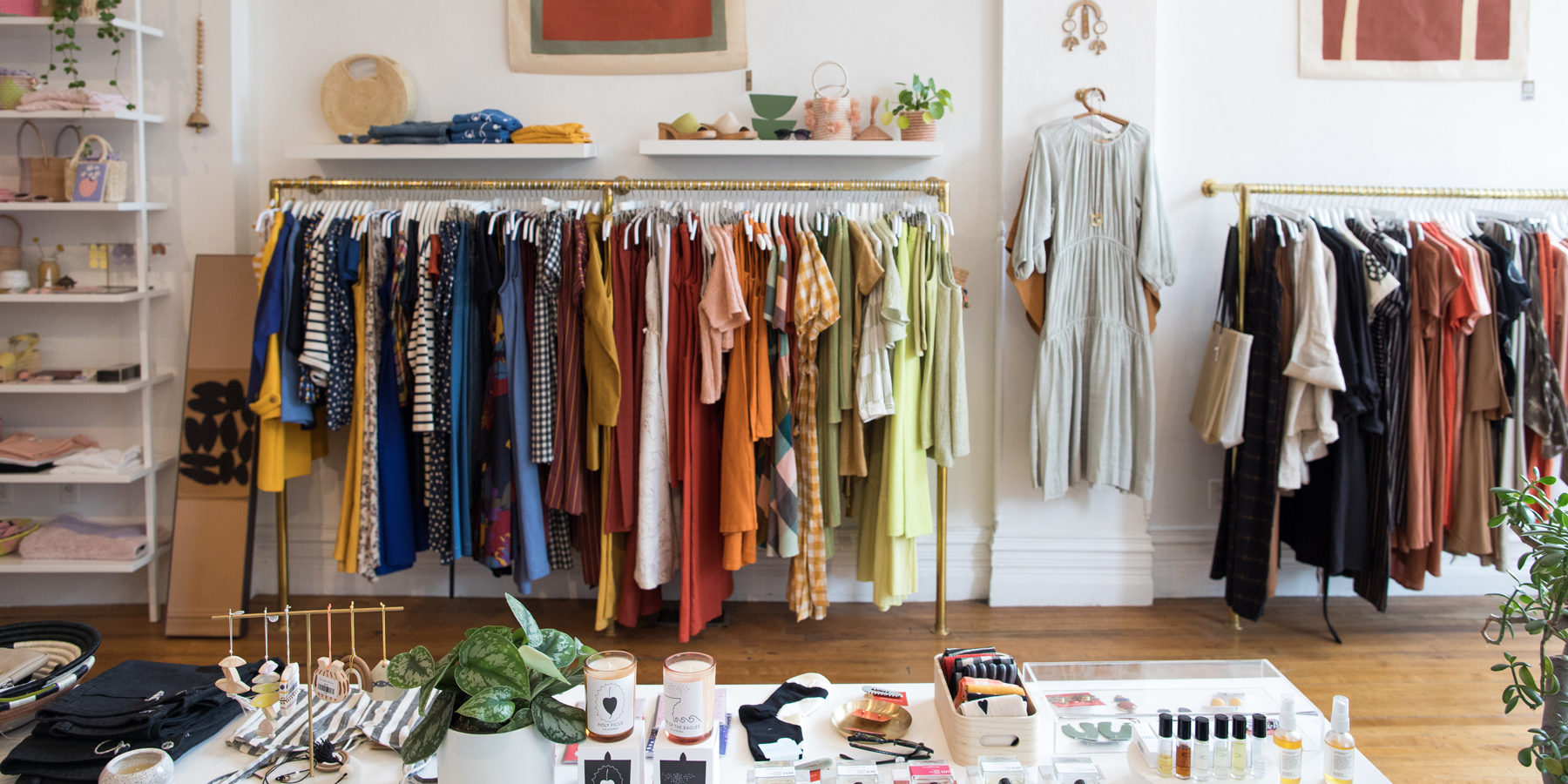 One of the notable features of the shopping scene near Capitol View is the presence of local boutiques. These shops, often curated with love and passion, offer unique finds that are hard to come across in more commercialized settings. From handmade jewelry to artisanal home decor, every item tells a story. The boutique owners, many of whom are long-time Nashville residents, bring a personal touch to the shopping experience, often guiding visitors through the origins and stories behind their merchandise.
But it's not all about boutique charm. Those who prefer the convenience and variety of larger retail centers will not be disappointed. Several shopping malls and plazas in and around the Capitol View area house a plethora of popular brands. Whether you're on the hunt for the latest fashion trends, tech gadgets, or household essentials, these retail hubs offer a comprehensive shopping experience. The spacious layouts, interspersed with cafes and recreational zones, make for a leisurely day of shopping.
For the lovers of all things vintage, the area boasts antique shops and thrift stores that are a treasure trove of nostalgic finds. Each visit feels like a trip down memory lane, as shoppers sift through relics from the past, from vinyl records to retro apparel. These shops also offer sustainable shopping options for those environmentally conscious consumers.
To top it all off, seasonal pop-up markets often grace the vicinity. Local artisans, craftsmen, and entrepreneurs set up stalls, offering everything from organic skincare products to handcrafted trinkets. These markets not only support local businesses but also add a vibrant, communal feel to the shopping experience.
In a nutshell, Capitol View's shopping landscape is a delightful blend of diverse retail experiences. Whether you're a discerning shopper with a keen eye for unique finds or someone who enjoys the buzz of mainstream shopping centers, the area promises a retail adventure that's both rewarding and enjoyable.
Business and Economy
Capitol View, positioned in the pulsating heart of Nashville, is enveloped by a dynamic tapestry of businesses and industries that form the backbone of the local economy. The business environment in and around this neighborhood is a reflection of Nashville's evolution, mirroring both its rich history and its vision for the future.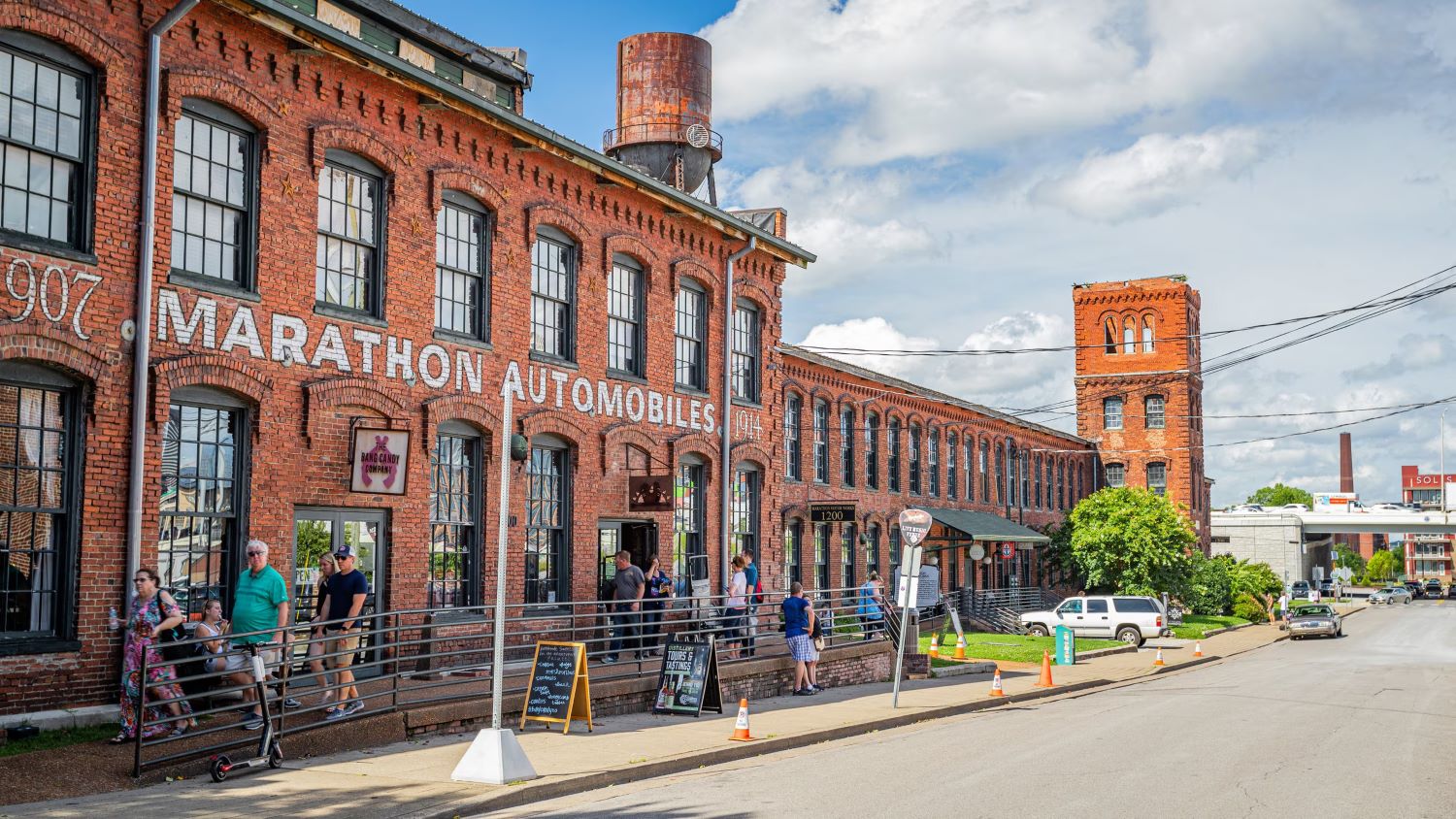 Undoubtedly, music remains a pivotal industry in this region. Nashville, renowned as the "Music City", has several record labels, production houses, and music management companies peppered around Capitol View. From country to blues, and rock to gospel, the music industry here is a harmonious blend of genres, bringing together artists, technicians, and marketers. This melodic ecosystem not only offers employment opportunities but also attracts tourists from around the globe, fueling related sectors such as hospitality and entertainment.
Beyond the tunes, healthcare has emerged as a robust pillar supporting Nashville's economy. The vicinity of Capitol View is home to several medical centers, research institutions, and health-tech startups. These entities collectively make Nashville a hub for medical innovation and care, drawing professionals from diverse medical backgrounds.
Real estate and construction have also seen a surge in recent years. The skyline around Capitol View is a testament to this, with both residential and commercial spaces dotting the horizon. As Nashville continues to grow in popularity, developers and investors are capitalizing on this trend, leading to numerous construction projects and urban development initiatives.
Additionally, the tech industry is making its presence felt. Startups and established tech companies alike are finding a home in Nashville, particularly in areas like Capitol View. With a growing reputation as an emerging tech hub, the region is drawing in software developers, digital marketers, and tech entrepreneurs, adding a modern twist to its economic fabric.
Lastly, the hospitality and food industry thrives here. With an influx of tourists and a thriving local community, hotels, restaurants, and cafes have become staples in the economic landscape. Their presence ensures that visitors and residents alike get a taste of the famed southern hospitality and culinary delights.
In essence, Capitol View stands at the crossroads of tradition and modernity. The industries flourishing in its vicinity not only shape Nashville's economic identity but also ensure that the region remains vibrant, forward-thinking, and resilient.
Hotels and Lodging
When it comes to finding a place to rest your head near Capitol View in Nashville, visitors are spoilt for choice. The neighborhood, with its strategic location and vibrant vibe, has attracted a plethora of lodging options, each offering a unique stay experience that captures the essence of the "Music City."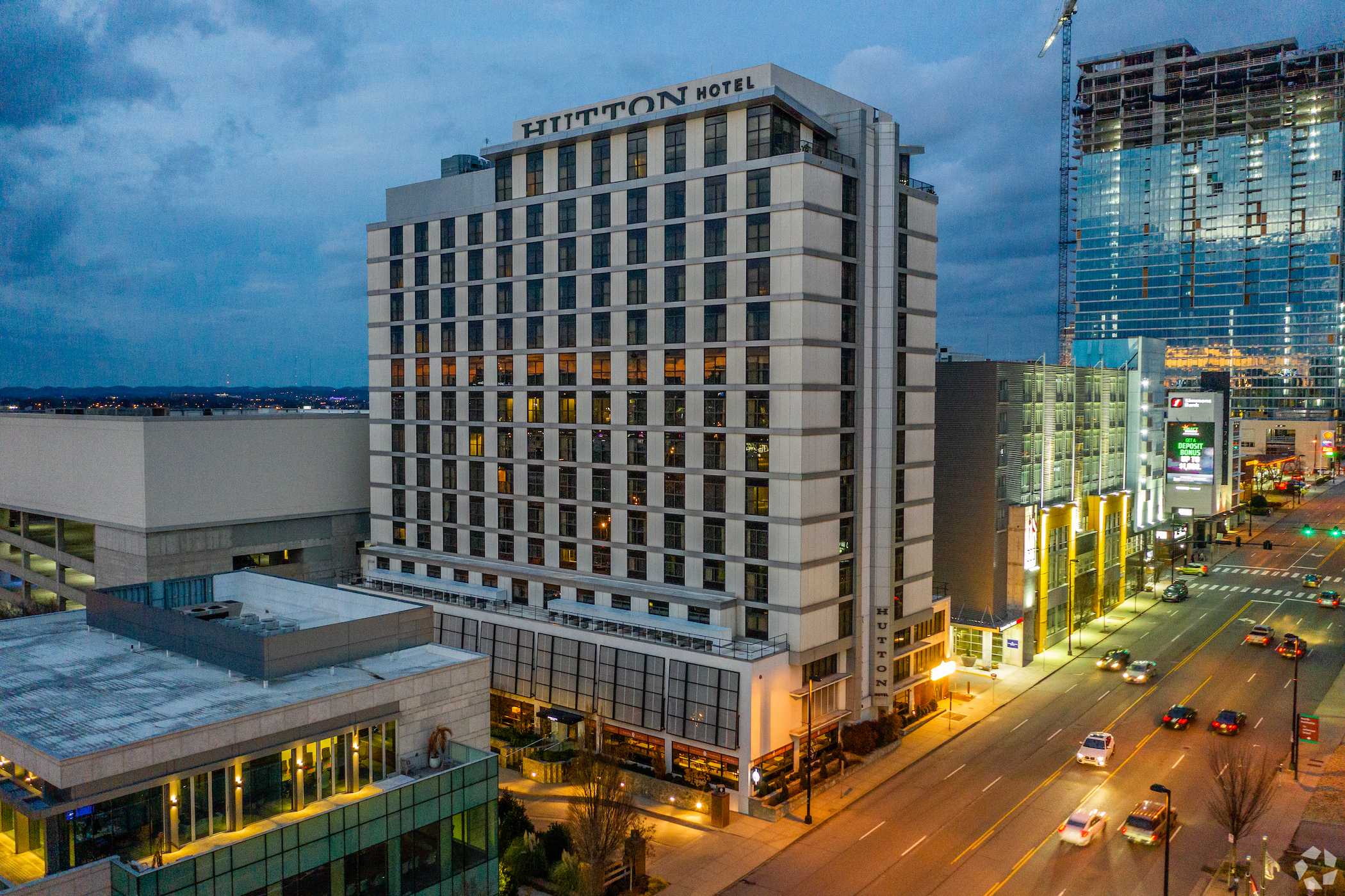 Let's start with the hotels. There are both upscale establishments and more budget-friendly options in and around Capitol View. The luxury hotels often exude southern elegance, with plush interiors, top-notch amenities, and often, panoramic views of the Nashville skyline. They might have rooftop bars where guests can unwind with a cocktail while soaking in the city's energy. Meanwhile, the mid-range and budget hotels ensure a comfortable stay without breaking the bank. They often prioritize convenience and accessibility, making them favorites among business travelers and solo adventurers.
Then there are the bed and breakfast establishments that bring a touch of home to your Nashville visit. These B&Bs, often tucked away in historic homes or charming townhouses, are run by locals who infuse a personal touch into every aspect of the stay. The rooms are often thoughtfully decorated, reflecting the city's history or the owner's personal tastes. Morning breakfasts here are events in themselves - tables laden with southern delicacies, from fluffy biscuits to creamy grits, promise a hearty start to the day. And don't be surprised if your host offers insider tips on exploring Nashville – it's all part of the warm southern hospitality.
For those seeking a more unique or intimate experience, vacation rentals have become increasingly popular. Whether it's a chic urban loft, a cozy cottage, or even a music-themed apartment, these rentals offer a home-away-from-home feel. They're especially favored by families or groups of friends traveling together, as they often come with the added benefit of a kitchen, living space, and sometimes even a backyard.
In a nutshell, the Capitol View vicinity is a microcosm of Nashville's diverse lodging scene. Whether you're in town for a business trip, a music festival, or just to soak in the southern charm, there's a place nearby that promises a memorable stay.
Travel and Transportation
When it comes to connectivity and ease of access, the Capitol View neighborhood in Nashville is strategically positioned. A topic of frequent appreciation among residents and visitors alike is how conveniently located it is to transportation hubs, ensuring quick and hassle-free commutes.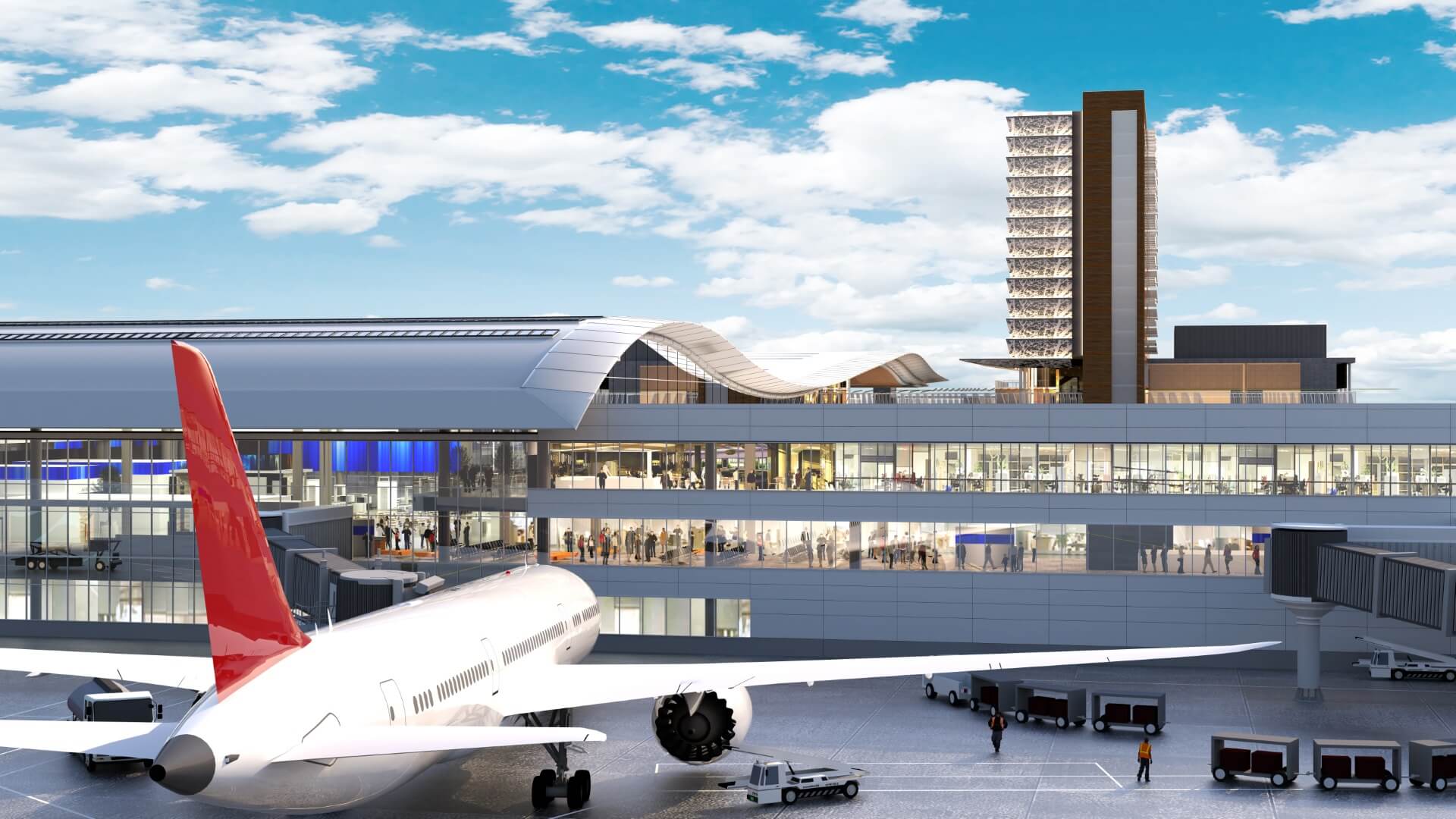 For the jet setters and frequent flyers, the proximity to Nashville International Airport is undeniably a boon. Just a short drive away, this airport acts as the city's primary gateway to destinations both domestic and international. Whether you're flying in for a business meeting, a musical rendezvous, or just visiting friends and family, the swift journey between Capitol View and the airport makes arrivals and departures smooth and stress-free. And for those who prefer not to drive, ride-sharing services and taxis are always readily available for a quick airport transfer.
As for public transportation, Capitol View enjoys the benefits of being near several of Nashville's key transit routes. The Metropolitan Transit Authority (MTA) operates bus services that traverse through or near Capitol View, ensuring that residents and visitors can hop on a bus to various parts of the city without much ado. The bus stops are strategically placed, and with regular schedules, they provide a reliable mode of daily commute or city exploration.
In recent years, there's been a notable push towards making Nashville more bike-friendly. As a result, Capitol View and its neighboring areas now see an increased number of dedicated bike lanes and routes. For those who prefer pedaling around, it's an eco-friendly and health-conscious alternative to traditional modes of transport.
Furthermore, the surge in popularity of ride-sharing platforms and car rentals ensures that even if one doesn't own a vehicle, navigating around Capitol View and beyond remains a breeze. Whether it's a quick ride downtown for an evening of entertainment or a day trip to explore the surrounding Tennessee landscapes, mobility is never a concern.
In essence, living in or visiting Capitol View means being at the nexus of Nashville's transport network, a feature that adds to the allure of this vibrant neighborhood.