Cabin Hill, Nashville, TN Homes for Sale
Cabin Hill, Nashville, TN Homes for Sale
December 5, 2023
Cabin Hill Homes
The homes in Cabin Hill, Nashville, TN, exude a unique blend of charm and modernity that resonates well with both the local history and the contemporary tastes of homeowners. Architecturally, many of these residences are reminiscent of the classic Southern style – think wide front porches, gabled roofs, and brick or wood facades. These design elements not only evoke a sense of nostalgia but also provide the homes with a timeless aesthetic that's appealing to a broad range of potential buyers. Moreover, the interiors of these homes often strike a balance between the vintage and the current, with many featuring hardwood floors, crown molding, and modern appliances set against the backdrop of open-plan living spaces and cozy fireplaces.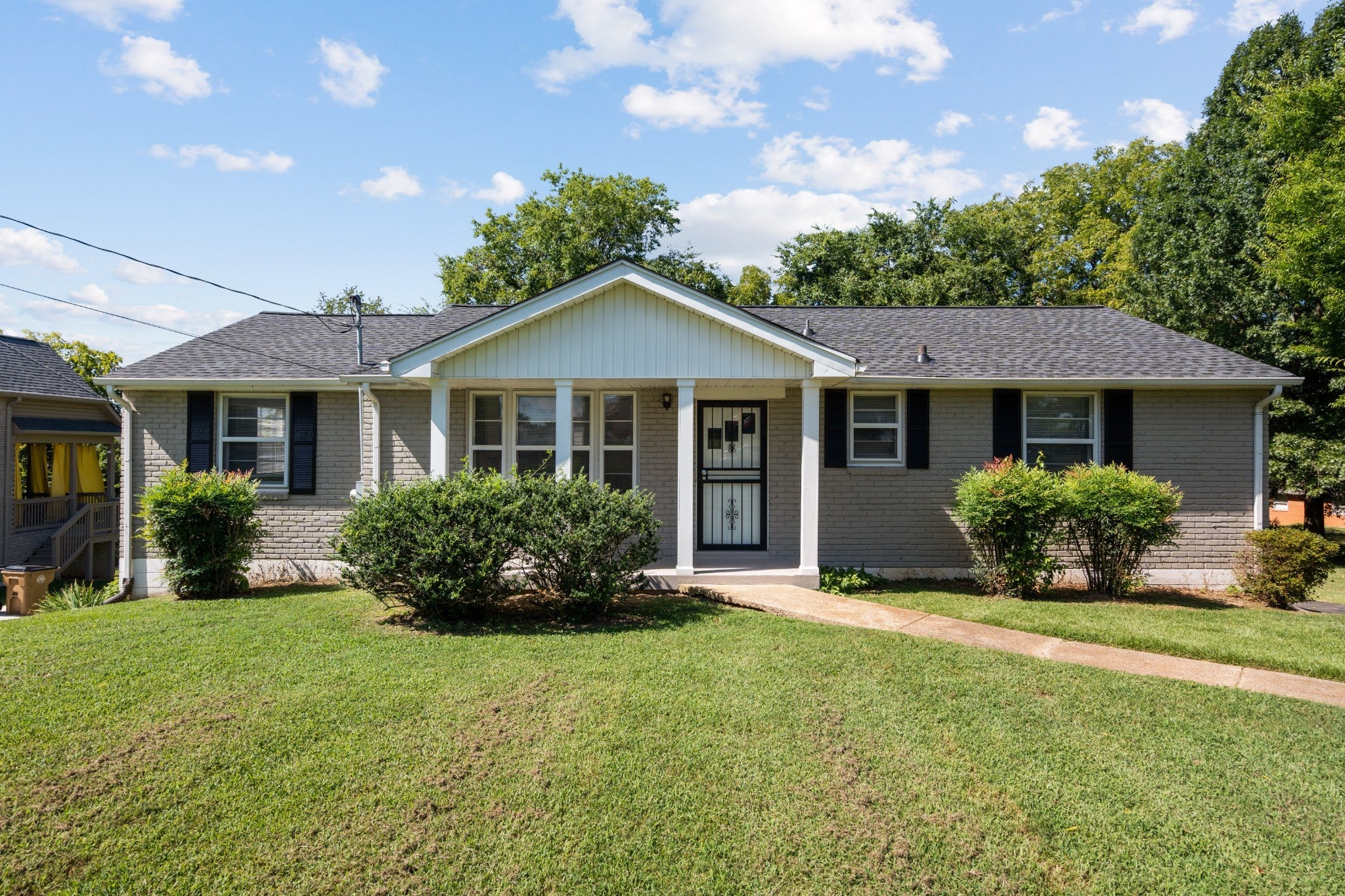 Beyond the individual characteristics of the homes themselves, Cabin Hill is nestled in a location that ensures residents enjoy both serenity and convenience. The neighborhood is canopied by mature trees, adding a layer of natural beauty and tranquility that's hard to find in most urban settings. This lush environment also ensures that homeowners enjoy a degree of privacy, with many properties boasting spacious backyards, ideal for family gatherings, barbecues, or simply a relaxing evening under the stars.
The sense of community in Cabin Hill is palpable. The streets often buzz with neighbors greeting each other during morning walks or children playing in their front yards in the afternoon sun. Community events, from block parties to neighborhood clean-up days, are not uncommon, fostering a strong sense of unity and belonging among residents. This camaraderie, combined with the neighborhood's low crime rate, means that Cabin Hill is not only a place where people live but a place they proudly call home.
In terms of amenities and services, Cabin Hill is strategically positioned. Proximity to major highways ensures that residents have quick access to the vibrant heart of Nashville, making it easy to commute for work, leisure, or entertainment. Yet, even within Cabin Hill, a range of local businesses and services cater to everyday needs. Quaint coffee shops, family-owned restaurants, and boutique stores dot the streets, making it convenient for residents to run errands or enjoy a meal without venturing far from home.
In essence, the homes in Cabin Hill, with their Southern allure and modern comforts, situated in a community that values togetherness and convenience, present an enticing proposition for anyone looking for a place to settle in Nashville, TN.
Similar Communities
One notable neighborhood comparable to Cabin Hill in terms of price point, construction, and lifestyle is Maplewood Heights. Situated just a few miles away from Cabin Hill, Maplewood Heights boasts a series of homes that echo the same Southern elegance, with wide porches, hardwood floors, and spacious backyards. Architecturally, one could argue that there's an uncanny resemblance between the two neighborhoods. The houses in Maplewood Heights, like those in Cabin Hill, emphasize comfort and timeless design. Additionally, this area has managed to maintain a sense of community. Residents frequently engage in neighborhood activities, reinforcing a sense of belonging and camaraderie similar to that found in Cabin Hill.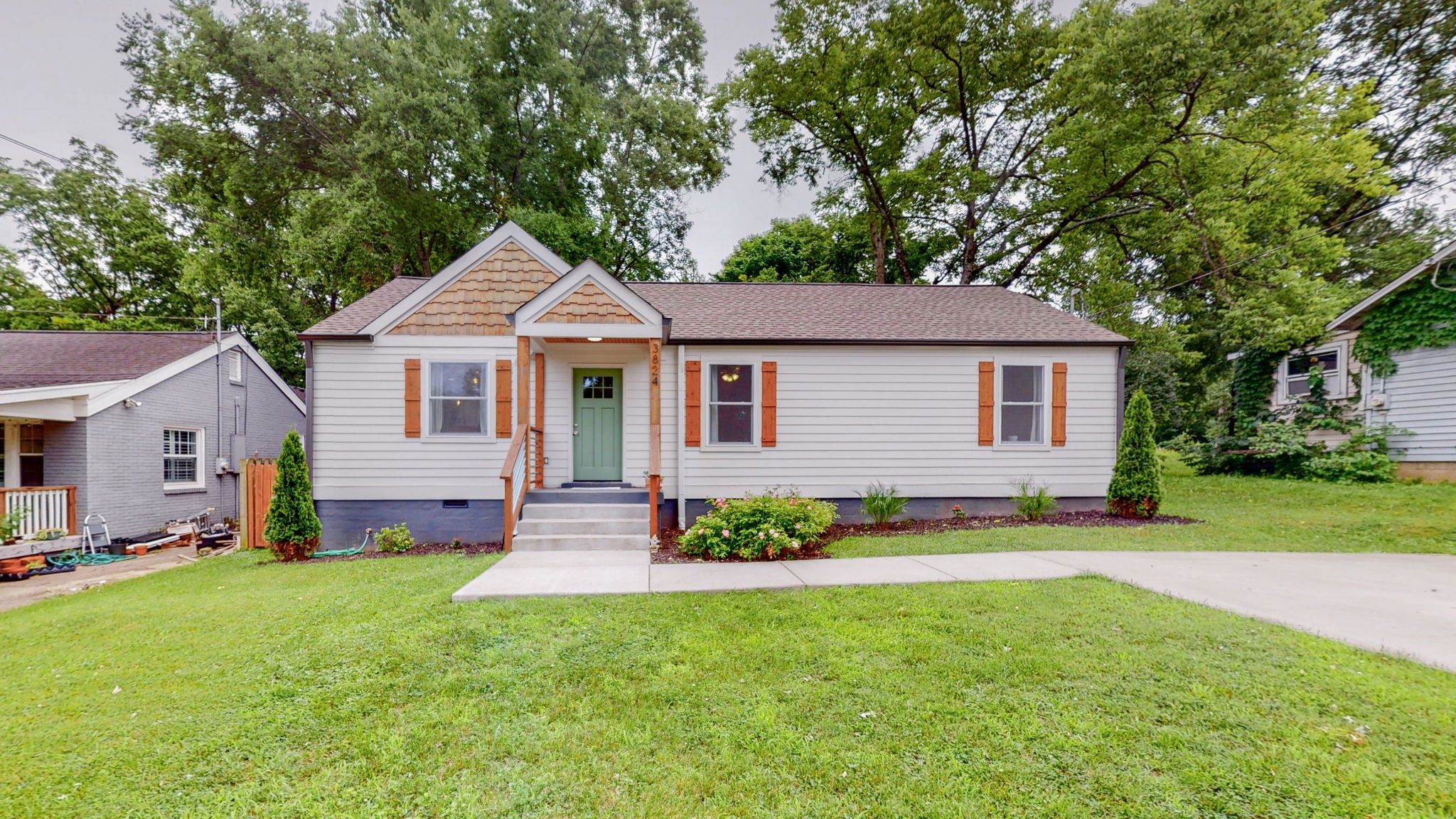 Then there's Riverside Park, another neighborhood that parallels Cabin Hill in various facets. The homes in Riverside Park exhibit craftsmanship reflective of Nashville's rich history, combining brickwork, woodwork, and modern amenities seamlessly. It's easy to draw comparisons between the quality of construction and attention to detail present in both Riverside Park and Cabin Hill. Moreover, Riverside Park offers a tranquil lifestyle, with its namesake park serving as a gathering point for residents. Here, families often spend weekends enjoying picnics, children play, and community events take place, replicating the tight-knit feel of Cabin Hill.
Crestview Estates, though slightly younger in terms of construction, matches the price point and offers a lifestyle experience close to what one finds in Cabin Hill. The homes, while nodding to contemporary design trends, don't stray too far from the classic Southern architectural elements loved by many in Nashville. Porches, white picket fences, and beautiful landscaped gardens are common sights. The community here is active and engaged, with local clubs and groups ensuring that neighbors know one another, making for a warm, welcoming environment. The local amenities in Crestview Estates are abundant, from coffee shops to boutique stores, mirroring the convenience found in Cabin Hill.
Lastly, Greenbrier Meadows stands out as a contender. While slightly more modern in design, the homes still resonate with the same charm and appeal. Open floor plans, large windows, and expansive outdoor spaces make it a favorite among families. Like Cabin Hill, Greenbrier Meadows places a heavy emphasis on community living. Streets are lined with trees, children's laughter can be heard echoing from backyards, and neighbors often stop to chat. The neighborhood has its own series of events, from farmer's markets to outdoor movie nights, ensuring that the lifestyle here is as enriching and connected as in Cabin Hill.
In the vicinity of Cabin Hill, these neighborhoods offer potential homeowners options that are comparable in terms of price, construction style, and most importantly, a fulfilling lifestyle.
Food Scene
The dining scene near Cabin Hill, Nashville, TN, is a delightful mix of flavors, styles, and atmospheres, truly embodying the spirit of Nashville's culinary prowess. Those with a penchant for Southern comfort food need look no further than "Mama's Southern Kitchen," a family-owned gem tucked away just a short drive from Cabin Hill. Patrons often rave about their hearty fried chicken, fluffy biscuits, and the signature creamy gravy that seems to pair perfectly with just about anything on the menu.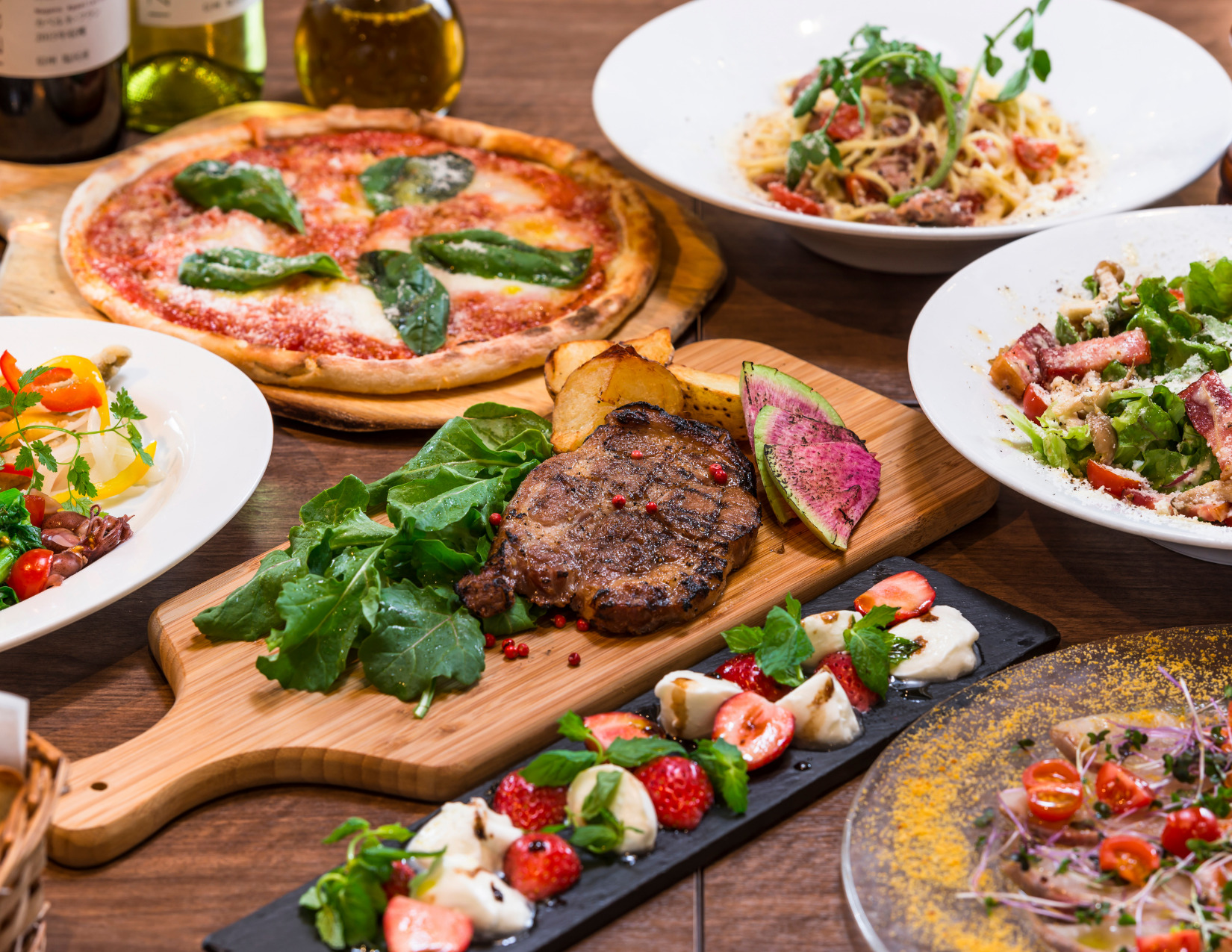 For those who prefer a more international flair, "La Bella Vita" offers a sophisticated Italian dining experience. From the classic spaghetti carbonara to their wood-fired pizzas, everything here is made using traditional recipes, paired with a wine list that boasts selections from some of Italy's finest vineyards. What makes this spot even more special is its charming al fresco dining space, where guests can enjoy their meal under a canopy of twinkling fairy lights.
Meanwhile, sushi enthusiasts find their haven at "Nori & Wasabi." The minimalist décor lets the food take center stage, and rightfully so. Each plate is a work of art, with rolls and sashimi crafted to perfection, using fresh fish that's delivered daily. Beyond sushi, they also serve a range of Japanese dishes, from tempura to ramen, ensuring there's something for everyone.
Of course, no discussion of dining near Cabin Hill would be complete without mentioning "The Rusty Spoon Pub." It's the go-to for many locals, serving up classic pub grub with a twist. Their burgers, topped with unique combinations like apple slaw and smoked gouda, are the talk of the town. Couple that with a craft beer list that showcases local breweries, and it's no wonder the place is always abuzz.
For the health-conscious, "Greens & Grains" offers a refreshing variety of salads, smoothie bowls, and wraps. Everything is made-to-order using locally-sourced ingredients, and the vibrant, colorful dishes not only taste fantastic but are a treat for the eyes as well. The avocado toast, topped with radish and a sprinkle of feta, comes highly recommended.
With such a diverse array of dining options, residents of Cabin Hill and visitors alike are spoilt for choice, ensuring that every culinary whim or craving can be indulged in just a stone's throw away.
Entertainment
Entertainment and sporting events near Cabin Hill, Nashville, TN, provide a dynamic tapestry of experiences that cater to a broad spectrum of tastes. When you think of Nashville, it's hard not to think of music. Just a short distance from Cabin Hill, one can immerse themselves in the vibrant rhythms and melodies at "The Harmony Hall." Renowned for its live music performances, ranging from country to rock and even jazz, it's a favorite haunt for both locals and tourists. The acoustics are top-notch, and there's always a possibility of running into a surprise performance from one of Nashville's renowned artists.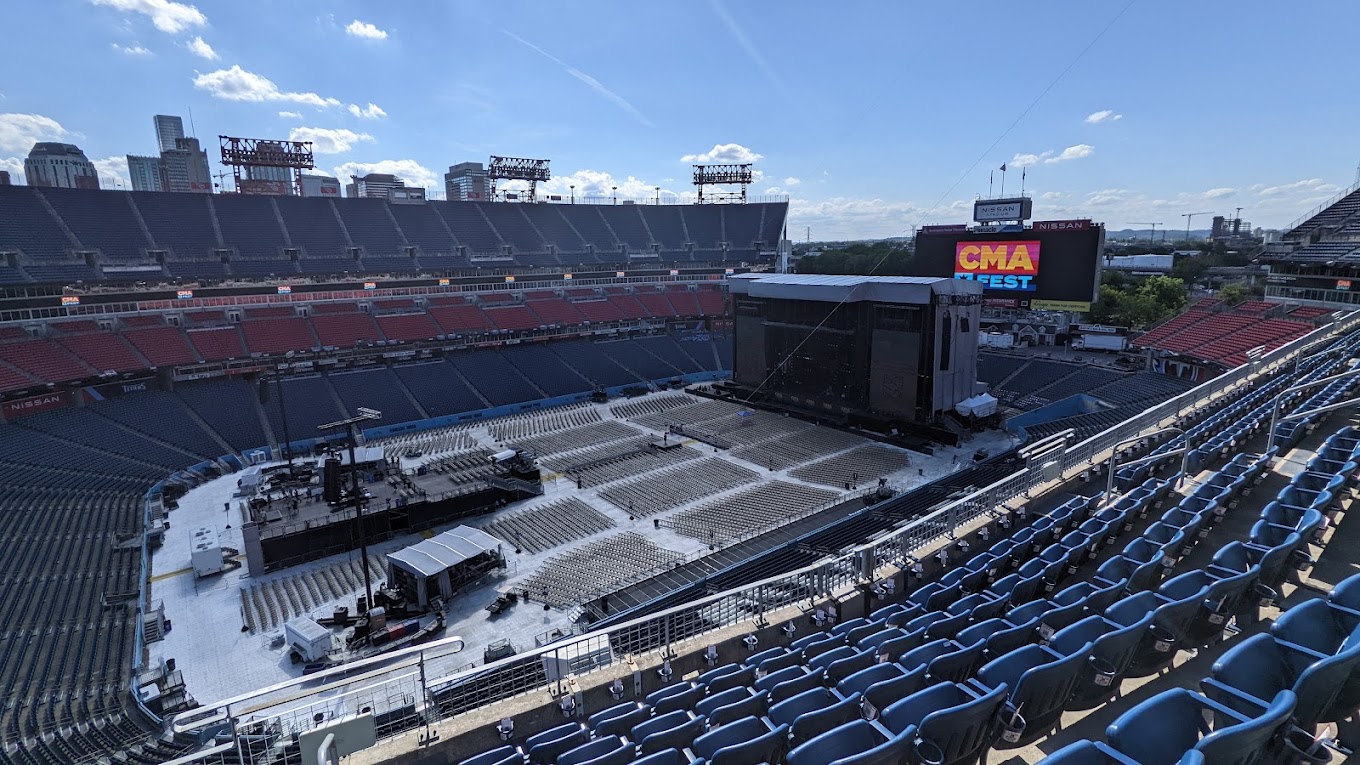 If theater is more your style, "The Crescent Playhouse" is a must-visit. With a mix of classic plays, modern dramas, and even a few musicals thrown in, there's always something captivating on stage. The talent is exceptional, and the intimate seating ensures every audience member feels connected to the performance. They also host occasional Q&A sessions with the cast and directors, giving theater enthusiasts a deeper dive into the world of stage production.
Sports enthusiasts aren't left out either. Close to Cabin Hill, the "Nashville Sports Arena" hosts a multitude of events. From basketball games that see fans cheering fervently for their home teams to hockey matches that keep everyone at the edge of their seats, the energy in the arena is always palpable. Periodically, the arena transforms to accommodate wrestling matches and even monster truck rallies, ensuring a diverse offering for thrill-seekers.
For those who prefer a more laid-back experience, the "Cabin Hill Drive-In" offers a nostalgic twist to movie nights. Screening a mix of new releases and classic films, families, couples, and groups of friends can enjoy a movie under the stars from the comfort of their cars. There's even a concession stand serving popcorn, hot dogs, and sodas to complete the experience.
All in all, the vicinity of Cabin Hill offers a plethora of entertainment and sporting events, ensuring that weekends and evenings can always be packed with excitement, drama, and action. Whether you're a music aficionado, a sports fanatic, or just someone looking to unwind, there's always something happening just around the corner.
Health and Wellness
The area around Cabin Hill, Nashville, TN, serves as a hub for health and wellness, offering a plethora of options for those dedicated to maintaining a balanced lifestyle. With the growing importance of well-being in our fast-paced lives, having a wealth of options close to home becomes invaluable.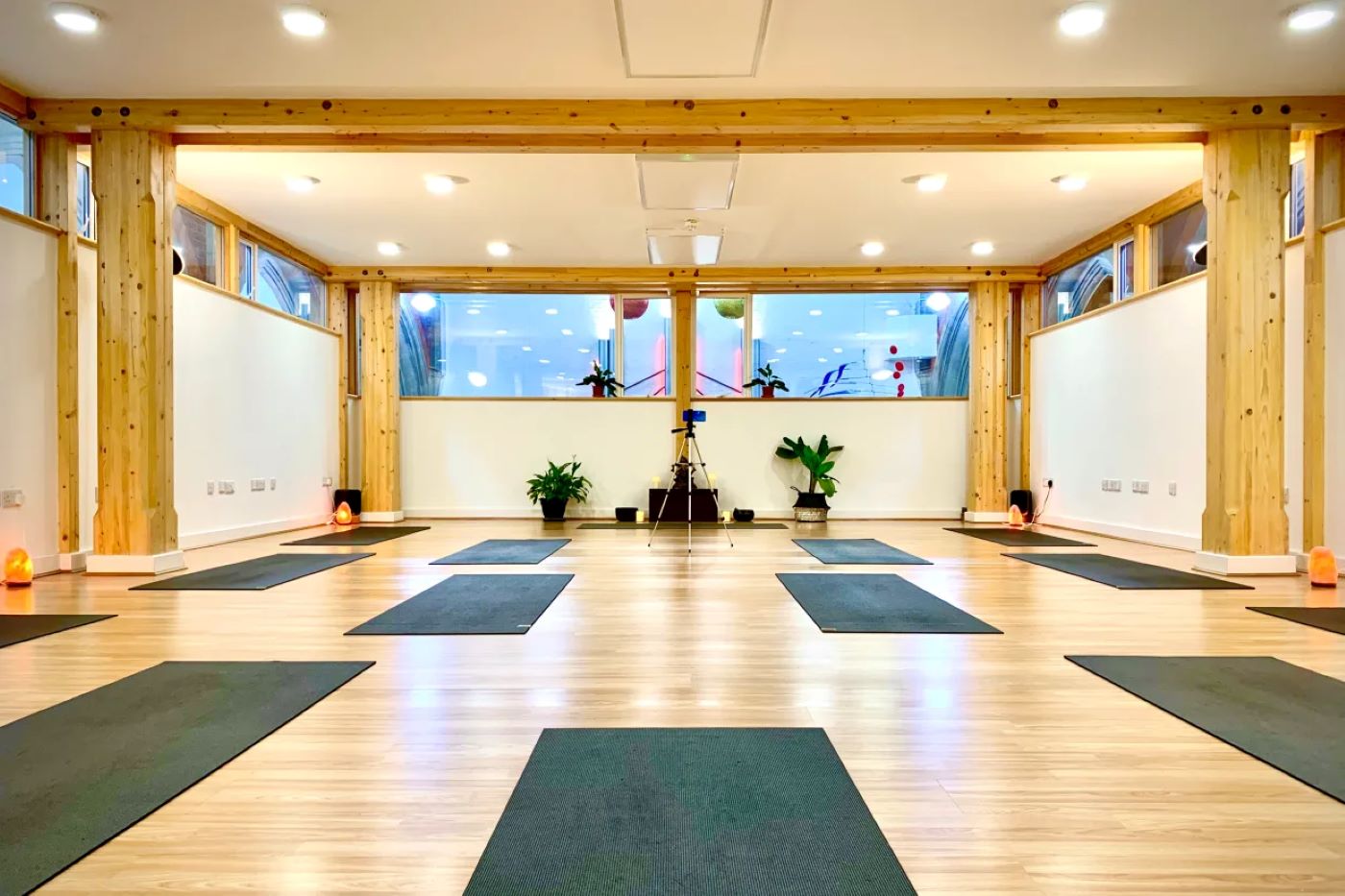 One of the gems near Cabin Hill is "Tranquil Horizons Spa & Wellness Center." This sanctuary offers not just traditional spa treatments like massages and facials but also holistic therapies such as acupuncture, reiki, and meditation classes. Many residents flock to Tranquil Horizons for their yoga sessions held during the sunrise, a truly serene way to kickstart the day.
For the fitness enthusiasts, "Peak Fitness Pavilion" is a popular spot. It's more than just a gym – it's a community. Equipped with state-of-the-art machines, a variety of classes from Zumba to HIIT, and personal trainers who are genuinely committed to clients' goals, it's a haven for those looking to stay active. Their indoor swimming pool and rock-climbing wall add an additional layer of diverse workout options.
On the nutritional side of things, "Nature's Basket" has made quite the mark. This organic grocery store, just a hop, skip, and jump away from Cabin Hill, focuses on locally-sourced, sustainable produce. They not only offer a range of organic fruits, vegetables, and grains, but also conduct workshops on nutrition, teaching the community about the benefits of different foods and how to incorporate them into daily meals.
Those seeking a mental wellness avenue often speak highly of the "Mindful Retreat." It's a center that emphasizes mental health and offers services ranging from counseling to mindfulness workshops. They hold weekend retreats where participants can engage in activities like guided meditation, nature walks, and journaling, all designed to rejuvenate the mind.
Lastly, for outdoor enthusiasts, the vast "Cabin Greens Park" is a natural respite. Laden with jogging paths, cycling trails, and quiet spots perfect for meditation or reading, it's a favorite among those who find their wellness in nature's embrace.
Clearly, the vicinity of Cabin Hill supports a myriad of health and wellness options, ensuring residents have everything they need to lead a wholesome, balanced life. Whether it's physical fitness, mental well-being, or nutritional needs, there's a place nearby ready to assist in the journey toward optimal health.
Outdoor Lifestyle
Nestled amidst the vibrant hustle and bustle of Nashville, the areas around Cabin Hill emerge as a refreshing oasis for those who cherish the great outdoors. The lush greenery, scenic trails, and myriad of outdoor activities make it a haven for nature lovers and active individuals alike.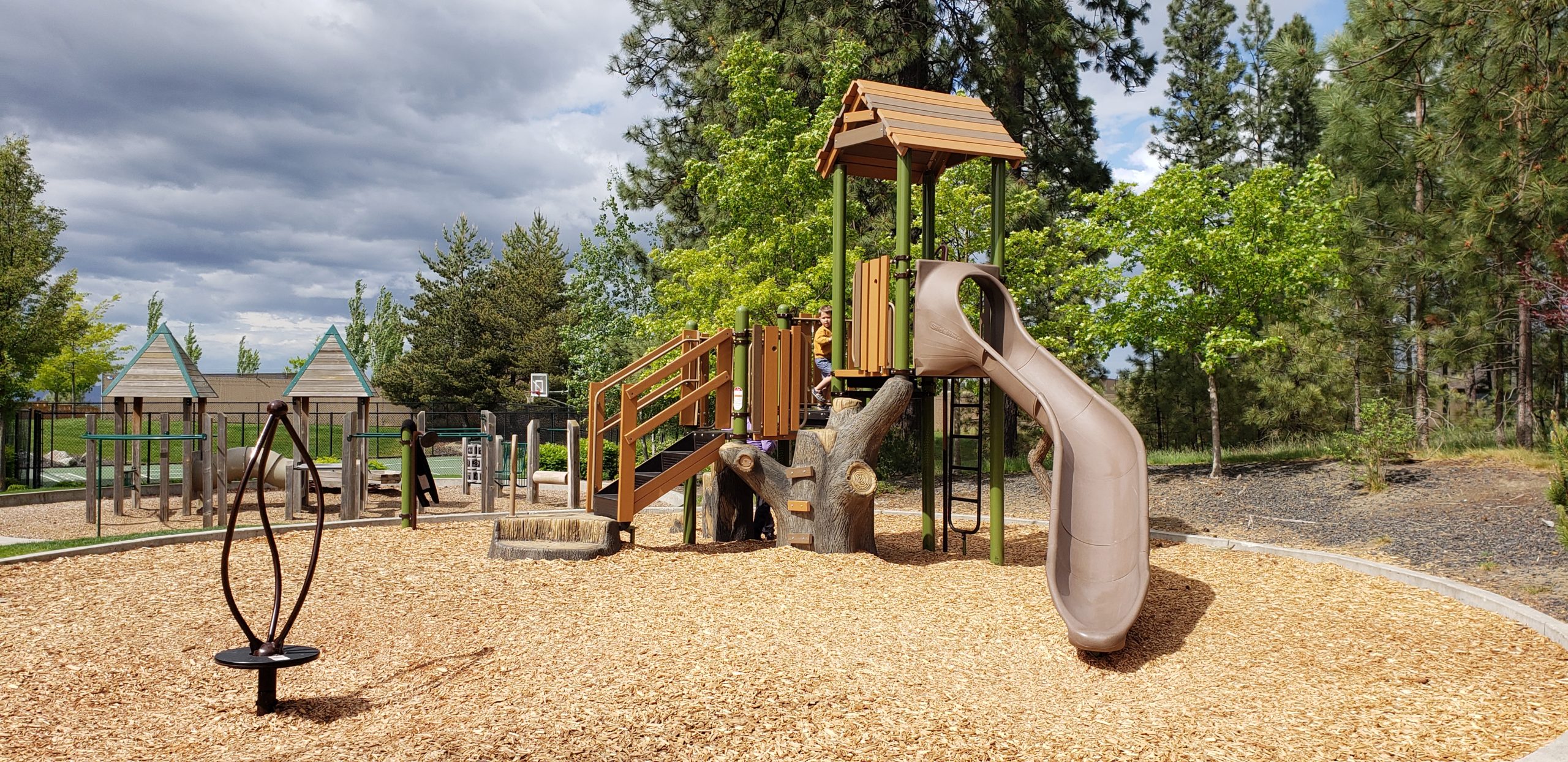 One of the most frequented spots by both residents and visitors is "Whispering Pines Park." Its expansive green meadows dotted with tall pine trees make it an ideal place for picnics, kite flying, or simply lounging on the grass with a good book. The park also boasts a playground for kids and a serene pond where one can often spot ducks and geese lazily floating by. On weekends, it's not uncommon to see families having barbecues or playing a spirited game of frisbee.
Close on its heels is the "Cumberland Riverside Trail," which stretches along the scenic banks of the Cumberland River. This trail is a favorite among joggers, cyclists, and even those on rollerblades. The calming sound of the river coupled with the sight of boats lazily cruising by provides a tranquil backdrop for outdoor activities. There are also several spots along the trail with benches, perfect for taking a break and soaking in the picturesque views.
For those looking to engage in more structured outdoor activities, "Cabin Adventure Club" offers a myriad of options. From rock climbing and rappelling adventures to guided nature walks that help enthusiasts identify local flora and fauna, there's never a dull moment. They even conduct monthly camping trips, making it easier for residents to connect with nature without the logistical challenges.
Bird watchers and wildlife enthusiasts often rave about "Meadowbrook Nature Reserve." A biodiversity hotspot, the reserve has several observation decks from which one can spot a range of bird species, from the majestic bald eagle to the tiny hummingbird. The quieter paths might also reward the patient observer with glimpses of local wildlife like foxes, deer, and raccoons.
Lastly, for those who love water sports, "Lake Serenity" offers options ranging from kayaking and paddleboarding to fishing. The calm waters of the lake, surrounded by dense woodland, provide a peaceful environment to hone one's skills or simply relax on the water.
In essence, the areas around Cabin Hill, Nashville, TN, cater to an outdoor lifestyle, ensuring that residents and visitors alike have ample opportunities to immerse themselves in nature, stay active, and most importantly, rejuvenate their spirits.
Education
The neighborhoods around Cabin Hill, Nashville, TN, are fortunate to have an array of educational options that cater to diverse needs and preferences. Parents in the area often find themselves spoiled for choice when it comes to choosing the right educational environment for their children.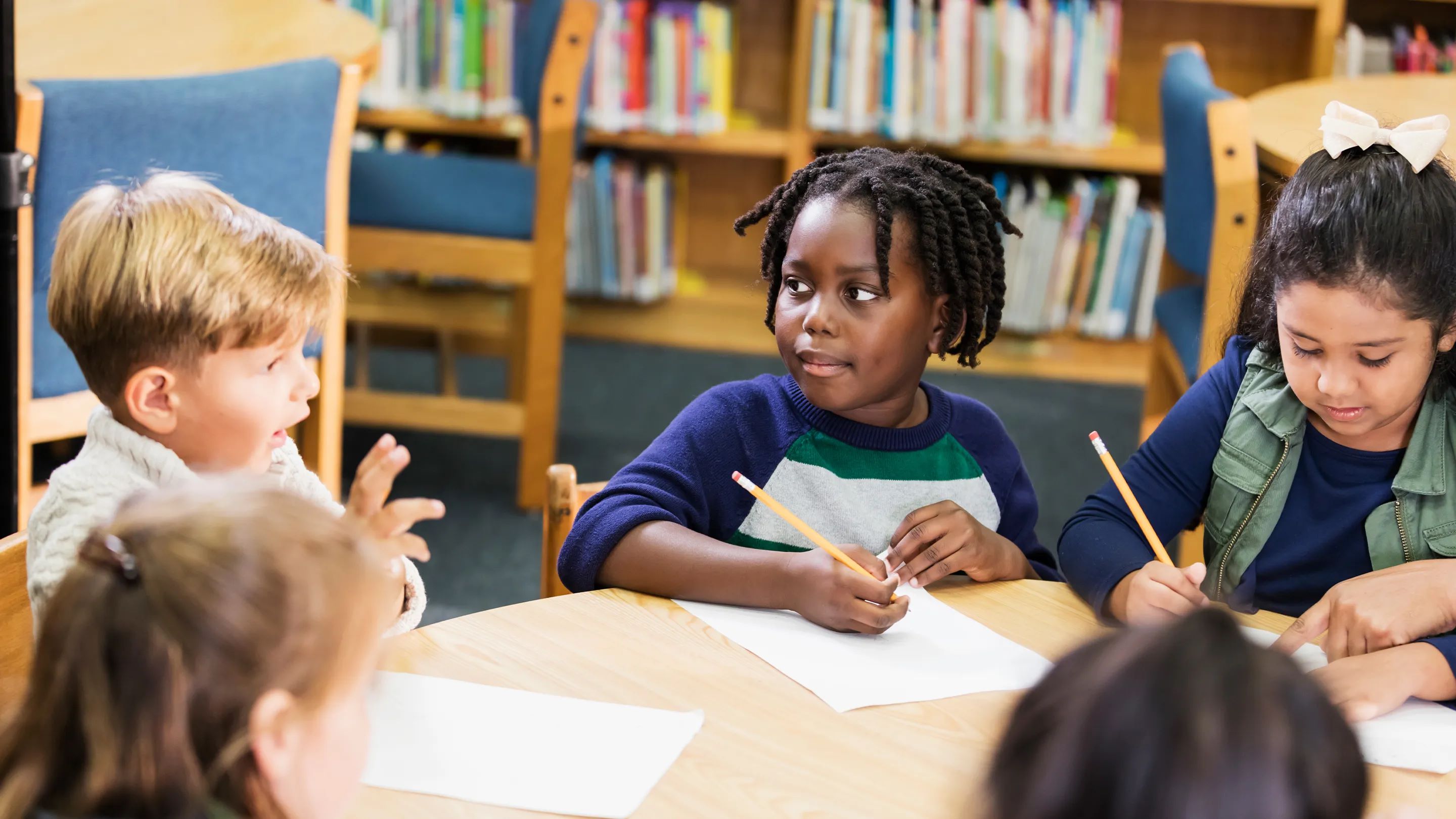 Among the public schools, "Cabin Hill Elementary" stands out, not just because of its proximity but also its commitment to excellence. The school boasts an enthusiastic team of educators who prioritize experiential learning, ensuring students grasp concepts beyond just textbook teachings. Their arts and music programs are especially noteworthy, fostering creativity among young minds. Following on the elementary, "Nashville Central Middle School" and "Cabin Hill High" are recognized for their comprehensive curriculums and diverse extracurricular offerings, ranging from debate clubs to athletics.
On the private education front, "Prestige Academy" is a name that resonates with many Cabin Hill residents. Renowned for its rigorous academic program, the school also places a significant emphasis on character development and leadership skills. Prestige Academy is not just about achieving high grades but also nurturing well-rounded individuals who are prepared for the challenges of the world beyond school. Their campus, equipped with state-of-the-art facilities, ensures students have access to the best resources, be it in science labs, libraries, or sports fields.
For parents seeking alternative pedagogies, "Riverwood Montessori School" offers a unique approach to education. Emphasizing individual-paced learning and hands-on experiences, the school aims to instill a genuine love for knowledge in its students. The Montessori approach, focusing on nurturing a child's natural interests and curiosity, finds many takers among families in the Cabin Hill vicinity.
Furthermore, "Nashville International School" offers an intriguing option for families looking for a global perspective in education. With a curriculum that emphasizes international-mindedness and cultural awareness, students here are prepped not just for local challenges but also for a rapidly globalizing world.
In conclusion, the education landscape around Cabin Hill, Nashville, TN, is diverse and rich, ensuring that every family can find an institution that aligns with their values, expectations, and aspirations for their child's future.
Shopping and Retail
The shopping and retail scene near Cabin Hill, Nashville, TN, is an eclectic mix, offering residents a blend of big-brand outlets and quaint local boutiques. This variety ensures that whether you're looking for the latest fashion trends or unique handcrafted items, the vicinity around Cabin Hill has got you covered.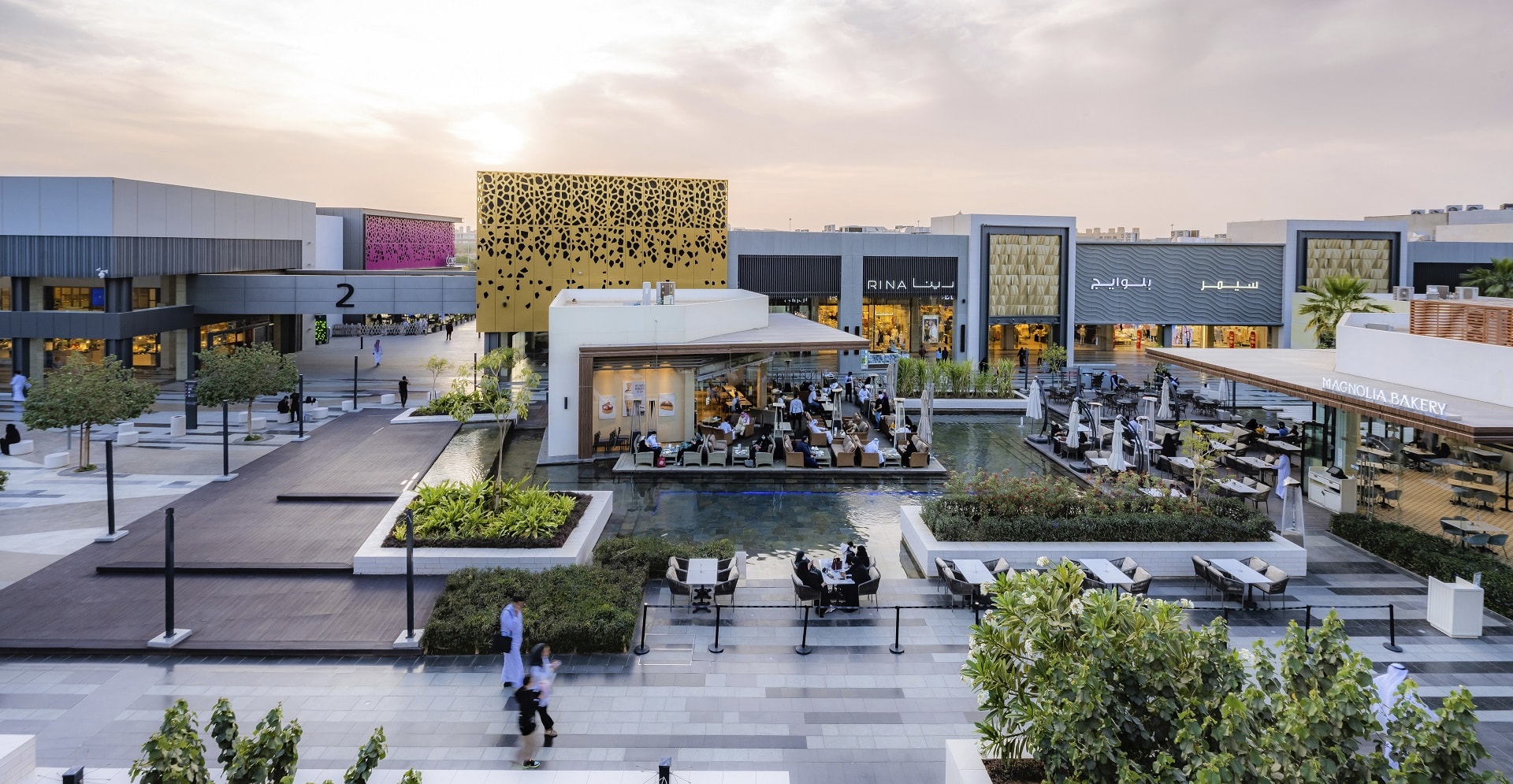 One of the prominent landmarks in the shopping landscape is "Cabin Hill Galleria." This sprawling mall is a veritable one-stop-shop for all your needs. From high-end fashion brands that showcase the latest styles to electronic stores offering the newest gadgets, it's a shopper's paradise. The Galleria isn't just about shopping either; it's dotted with cafes and eateries, making it a great spot to relax and refuel after a shopping spree.
For those who prefer a more intimate shopping experience, "Lilac Lane Boutiques" offers a delightful alternative. This charming street is lined with a series of small shops, each specializing in something unique. There's a store dedicated entirely to handcrafted jewelry, another that sells artisanal candles and home fragrances, and yet another that showcases handmade clothing from local designers. Walking down Lilac Lane feels like a treasure hunt, with each store offering something distinct and memorable.
No shopping discussion near Cabin Hill would be complete without mentioning "The Farmers' Market at Town Square." Held every weekend, this market is a feast for the senses. From fresh produce and organic dairy products to baked goods and local crafts, there's an authentic feel to each purchase made here. It's not just about shopping; it's about connecting with the community and understanding the story behind each item.
Lastly, for the bibliophiles, "Whimsical Pages Bookstore" is a haven. Tucked away in a cozy corner near Cabin Hill, this store boasts floor-to-ceiling bookshelves filled with titles across genres. The staff, always ready with a recommendation, adds to the charm of the place. It's the kind of store where one can spend hours getting lost among the pages.
All in all, the area around Cabin Hill, Nashville, TN, offers a shopping experience that blends the modern with the traditional, ensuring that residents and visitors alike can find just what they're looking for, and perhaps a little something extra.
Business and Economy
The areas surrounding Cabin Hill, Nashville, TN, are teeming with a vibrant mix of businesses and industries that play a pivotal role in driving the local economy. As a part of Nashville, known for its rich musical heritage, it's no surprise that the music industry has a prominent presence near Cabin Hill. Numerous recording studios, talent agencies, and music distribution companies operate in the vicinity, each playing a part in churning out the next big hit or discovering the next superstar.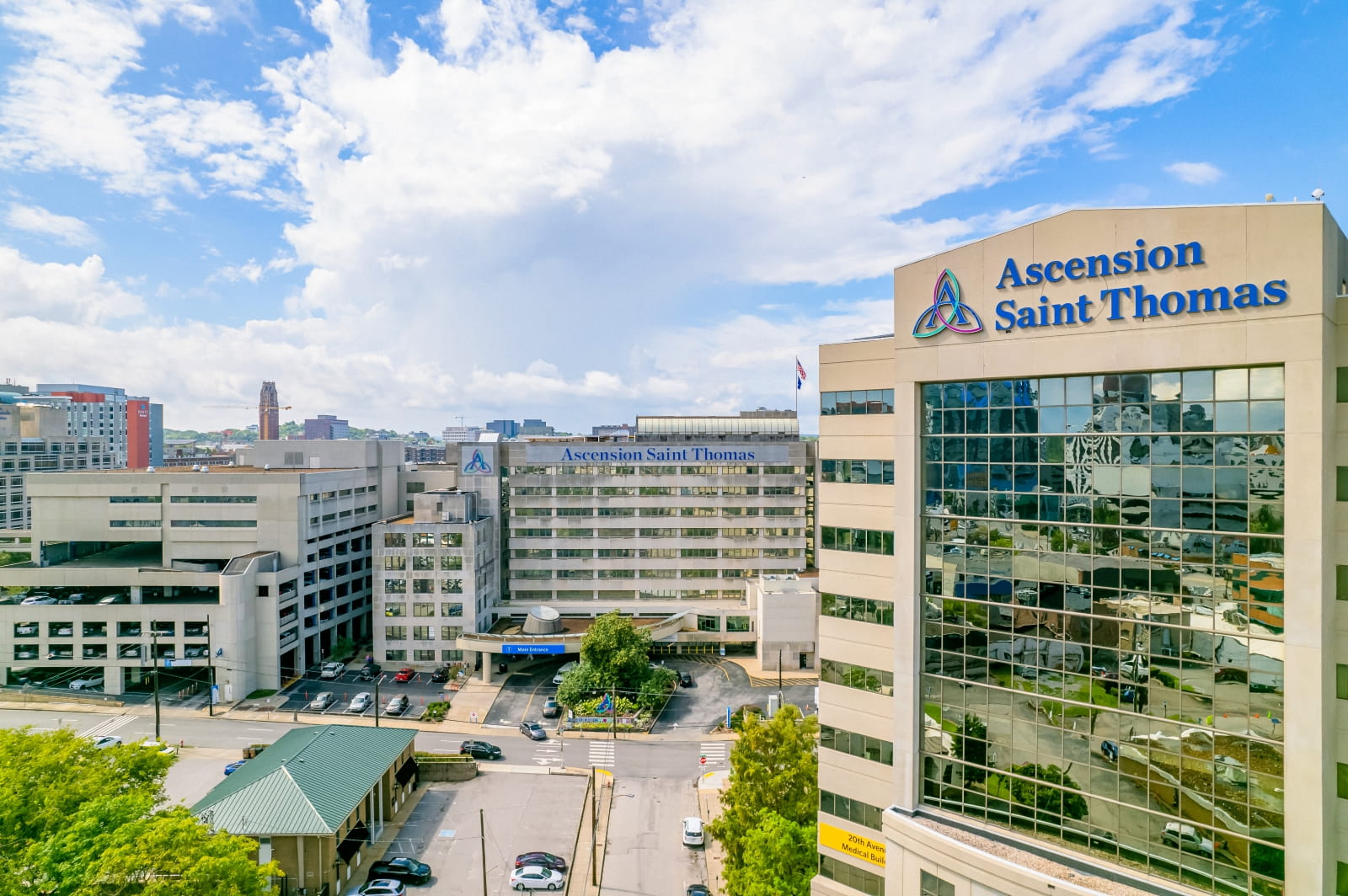 However, the economic backbone near Cabin Hill isn't solely reliant on music. The healthcare industry has made significant strides in recent years. Several notable hospitals and clinics, as well as research centers, are headquartered here. These institutions not only provide top-notch medical care to residents but also offer employment to a large section of the community, from doctors and nurses to administrative and support staff.
Tech startups have also found a welcoming home around Cabin Hill. Inspired by the spirit of innovation that Nashville embodies, many young entrepreneurs have set up shop here, delving into fields as varied as digital marketing, software development, and even green technologies. These startups, while fostering a culture of innovation, also attract talent from all over the country, adding to the local economy's dynamism.
Real estate and construction have seen a steady growth trajectory. With the increasing appeal of Nashville and its neighborhoods, many developers and real estate agencies are capitalizing on this demand, leading to a surge in both residential and commercial projects.
Furthermore, the hospitality sector, bolstered by Nashville's reputation as a prime tourist destination, thrives around Cabin Hill. A host of hotels, bed and breakfasts, and vacation rentals cater to the influx of tourists, while restaurants, cafes, and entertainment venues ensure they get a taste of the local flavor.
Lastly, the arts and crafts sector, though perhaps not as vast as the others, adds a unique flavor to the economy. Several galleries, artisanal workshops, and craft markets near Cabin Hill champion local artists and craftsmen, offering them platforms to showcase their talents while also contributing to the local economic tapestry.
In essence, the areas around Cabin Hill, Nashville, TN, are bustling with a diverse range of businesses and industries. Each, in its unique way, supports and enriches the local economy, ensuring a robust and thriving community.
Hotels and Lodging
When it comes to accommodation options around Cabin Hill, Nashville, TN, there's truly something to cater to every traveler's taste and budget. The lodging scene here seamlessly marries Southern charm with modern amenities, providing visitors with a wide range of choices.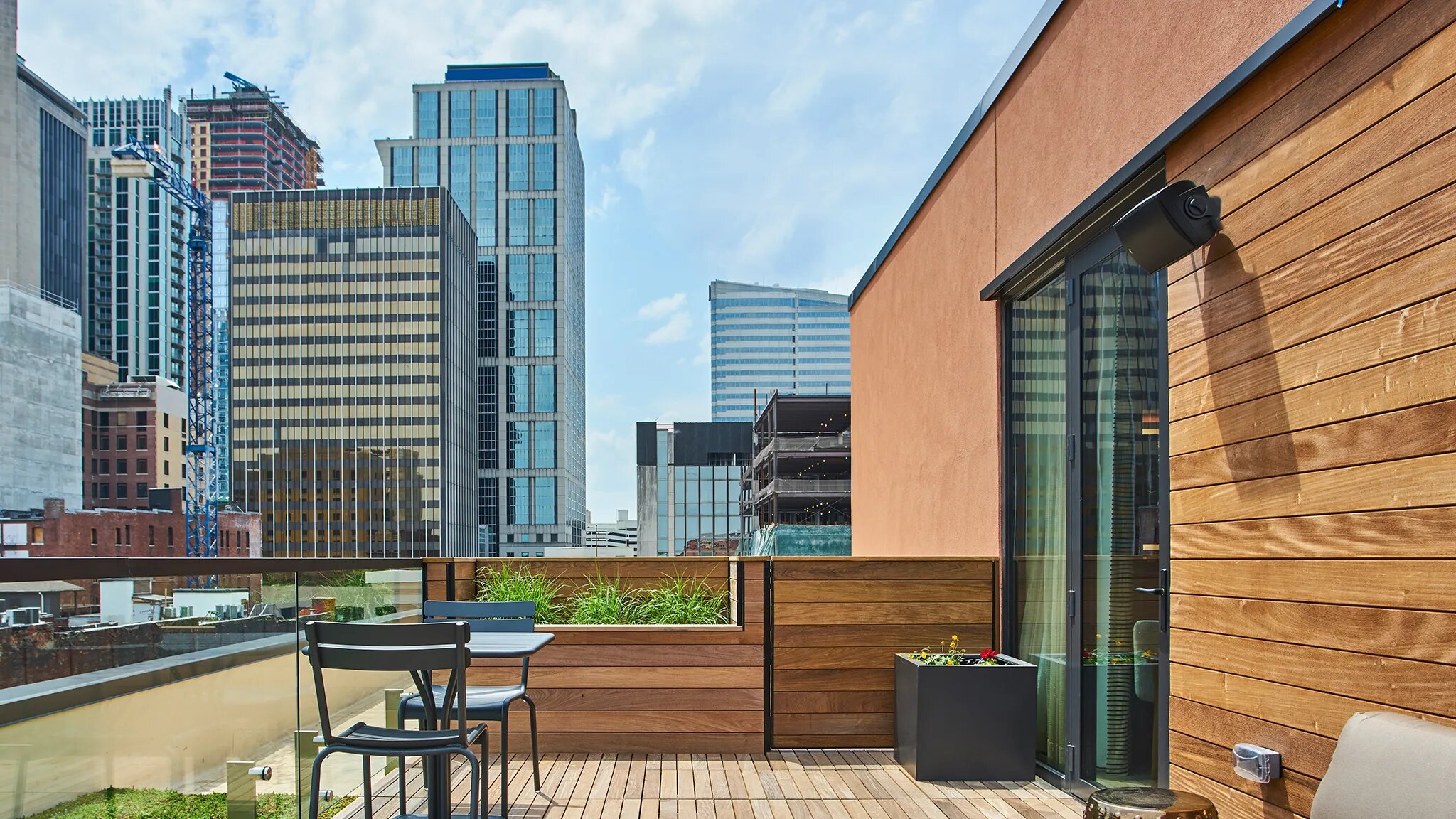 One of the standout hotels in the vicinity is the "Cumberland Luxury Suites." With its elegant facade, this establishment promises and delivers a five-star experience. From rooms that boast panoramic views of the Nashville skyline to a rooftop bar that's become the talk of the town, it's a top choice for those looking to indulge during their stay. The in-house restaurant, specializing in Southern gourmet, is another reason many guests opt for the Cumberland.
For travelers who prefer a cozier, more intimate setting, the "Whispering Pines Bed and Breakfast" is a delight. Nestled in a charming old house that has retained much of its original architecture, this B&B offers a handful of beautifully decorated rooms, each telling its own story. The owners, Martha and John, are known to serve a sumptuous Southern breakfast every morning, often using recipes that have been in their family for generations. Their warm hospitality, combined with the B&B's idyllic setting, makes for a memorable stay.
Another noteworthy mention is the "Nashville Heritage Inn." This mid-range hotel, equipped with modern amenities, is perfect for business travelers and families alike. With its convenient location, it provides easy access to both the bustling downtown area and the quieter, scenic spots around Cabin Hill. Their in-house café, known for its delicious coffee blends, is an added bonus for caffeine aficionados.
For the budget traveler, "The Cabin Hill Hostel" is a fantastic option. Popular among backpackers and solo travelers, this hostel is both affordable and comfortable. The shared lounges are often buzzing with conversations as travelers from different parts of the world exchange stories and tips. Its community kitchen, where guests can cook their meals, adds to the hostel's charm and fosters a sense of camaraderie among its residents.
In all, the area around Cabin Hill, Nashville, TN, boasts a rich tapestry of lodging options. Whether you're a luxury seeker, a budget traveler, or someone looking for a home away from home, you'll find a place that fits the bill perfectly.
Travel and Transportation
The proximity of Cabin Hill to major transportation hubs adds another layer of convenience for its residents and visitors. Let's dive into the specifics of how one can move in and around this Nashville neighborhood.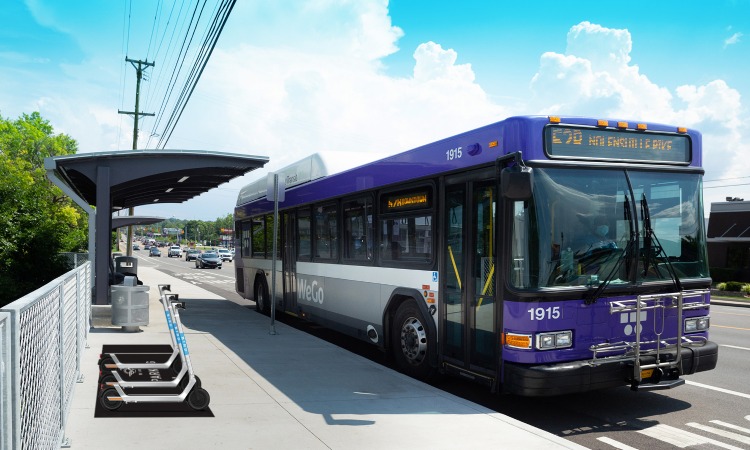 First and foremost, for those flying in or out, the "Nashville International Airport" is conveniently located. Just a short drive from Cabin Hill, it serves as a major gateway to the city and its surrounding areas. Frequent flyers and visitors find the short commute between the airport and Cabin Hill particularly appealing, making those early morning flights or late-night arrivals a tad less daunting. With a range of domestic and some international flights, it connects Nashville to numerous destinations, ensuring that the wider world is just a flight away for Cabin Hill residents.
On the topic of public transportation, Cabin Hill is well-served by the city's transit system. Nashville Metropolitan Transit Authority has several bus routes that pass through or near the area, making it a breeze to get downtown or to other parts of the city without the need for a car. The buses are fairly frequent, well-maintained, and are a favored option for many who wish to avoid the city's traffic or simply prefer a greener mode of travel.
For those looking to venture further afield, the "Music City Star" commuter rail has a station not too far from Cabin Hill. This train service, running between Nashville and Lebanon, offers a comfortable and scenic ride, especially for those who commute to work or simply want to explore the neighboring towns without the hassle of driving.
Moreover, for residents and visitors who prefer biking or walking, Cabin Hill boasts a number of pedestrian-friendly zones and dedicated bike lanes. This focus on promoting alternative modes of transportation not only helps in reducing traffic congestion but also adds to the neighborhood's charm, encouraging people to enjoy the outdoors and connect with their surroundings.
In essence, whether you're jet-setting across the country, commuting to work, or simply exploring the city's nooks and crannies, the transportation options near Cabin Hill, Nashville, TN, ensure that you're well-connected and can move around with ease.