Buchanan Arts, Nashville, TN Homes for Sale
Buchanan Arts, Nashville, TN Homes for Sale
October 3, 2023
Buchanan Arts Homes
Nestled in the heart of Nashville, the homes in Buchanan Arts reflect a blend of historical charm and modern urban aesthetics. Many of these residences echo the architectural styles from the early 20th century, characterized by their sturdy brick facades, generous porches, and decorative detailing. This hints at the neighborhood's storied past and its role in the evolving tapestry of Nashville's architectural scene. Yet, amidst these historic homes, newer developments showcase contemporary design elements, from sleek lines to innovative materials, highlighting the ongoing revitalization of the area.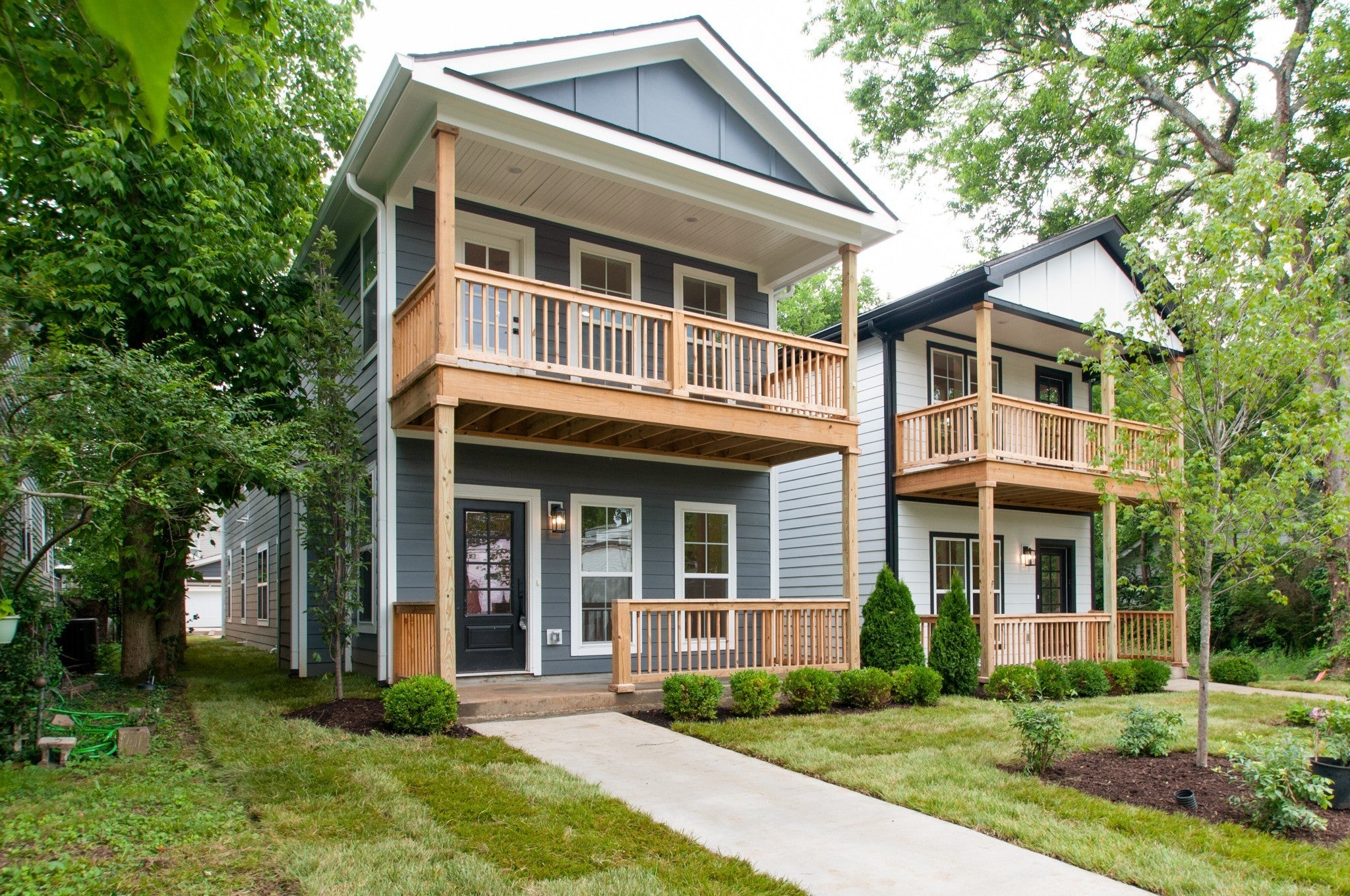 The interiors of homes in Buchanan Arts often merge the best of both worlds. It is not uncommon to find a home that preserves its original hardwood flooring and intricate moldings, but also features updated kitchens with stainless steel appliances or modernized bathrooms. This juxtaposition of old and new provides residents with comfort, functionality, and a sense of connection to the neighborhood's rich history.
The surrounding community of Buchanan Arts is as vibrant and diverse as its homes. The streets are dotted with an array of art galleries, artisan workshops, and boutique stores, embodying the creative spirit that the name "Buchanan Arts" suggests. This area is not just a residential enclave; it's a thriving hub for artists and creative professionals. Murals, sculptures, and public art installations add color and personality to every corner, turning a simple walk into a cultural experience.
Furthermore, the community benefits from its proximity to other parts of Nashville. With easy access to main roads and public transportation options, residents find commuting or exploring other parts of the city to be convenient. The neighborhood is also adorned with green spaces, providing residents with areas to relax, play, or exercise. Local eateries and cafes bring flavors from around the world, reflecting the diverse tapestry of its inhabitants.
Beyond the physical attributes, there's an undeniable sense of community in Buchanan Arts. Neighbors often gather for block parties, art crawls, or community service projects, fostering a tight-knit environment. Whether you're an artist seeking inspiration, a young family wanting to be part of an active community, or anyone in between, Buchanan Arts offers a unique blend of history, culture, and urban living in Nashville.
Similar Communities
Just a short distance from Buchanan Arts, the Nations neighborhood in Nashville offers homes that are comparable in terms of price point and construction. This area, much like Buchanan Arts, boasts an interesting juxtaposition of old and new. Historic cottages with classic southern architecture sit side by side with newly constructed townhouses. This creates a captivating streetscape, as wooden bungalows with gabled roofs intersect with contemporary facades showcasing minimalist aesthetics. The commonality lies in the craftsmanship evident in both old and new structures, showcasing quality and durability.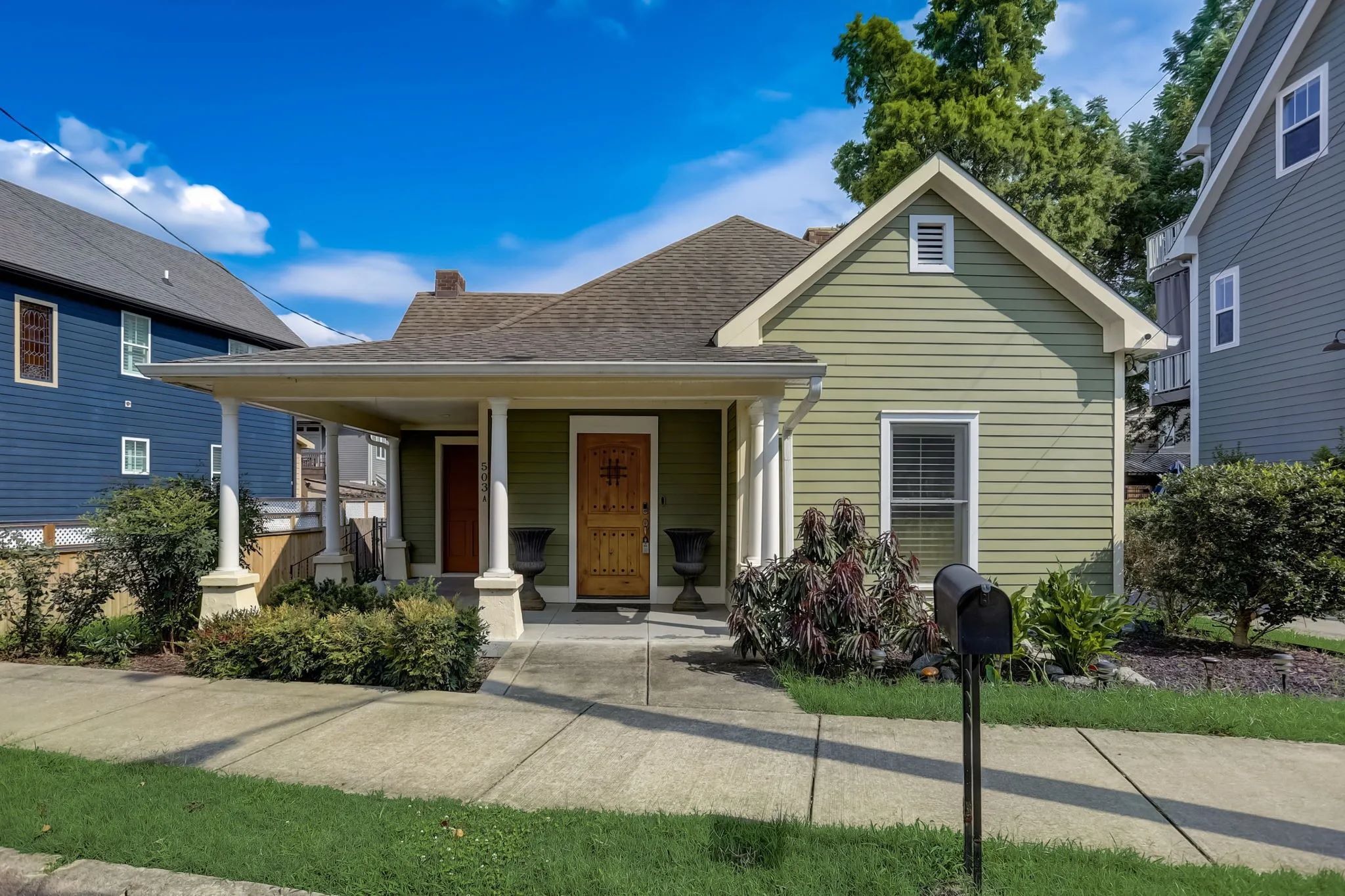 Similarly, Salemtown is another neighborhood that shares characteristics with Buchanan Arts. It is an area that has seen significant redevelopment in recent years. Residents of Salemtown have had the opportunity to witness a transformation, where old vacant lots have given way to trendy townhomes and refurbished historical homes. Much like Buchanan Arts, the architecture here manages to seamlessly blend the vintage charm of Nashville with the demands of modern urban living. Salemtown homes often come with front porches reminiscent of a bygone era, yet the interiors boast state-of-the-art amenities and design features tailored for contemporary tastes.
In terms of lifestyle, Germantown is one of Nashville's oldest neighborhoods and mirrors Buchanan Arts in many ways. The cobblestone streets and preserved Victorian buildings tell tales of the city's past. But it's not all about history; Germantown has emerged as one of Nashville's chicest areas, with upscale restaurants, boutiques, and art galleries dotting its streets. Like Buchanan Arts, it's a haven for creatives, young professionals, and families alike. The sense of community is palpable here, with local festivals, farmers' markets, and community events keeping the neighborhood vibrant and engaged.
East Nashville, though slightly broader in its scope, also has pockets that offer homes with a similar price point and construction style to Buchanan Arts. Areas within East Nashville, such as Lockeland Springs or Five Points, exhibit homes that range from charming Craftsman styles to modern builds. The lifestyle in East Nashville is eclectic, with a mix of artists, musicians, and entrepreneurs calling it home. The diverse community ensures a lively arts scene, culinary delights ranging from food trucks to gourmet restaurants, and a plethora of local shops and music venues, catering to those who cherish a vibrant urban lifestyle.
In essence, while Buchanan Arts is unique in its own right, Nashville boasts several neighborhoods that offer a similar blend of historical charm, modern conveniences, and a dynamic community spirit.
Food Scene
The dining scene near Buchanan Arts in Nashville, TN, is nothing short of diverse and exciting. Those with a penchant for the culinary arts will find themselves spoilt for choice in this vibrant area.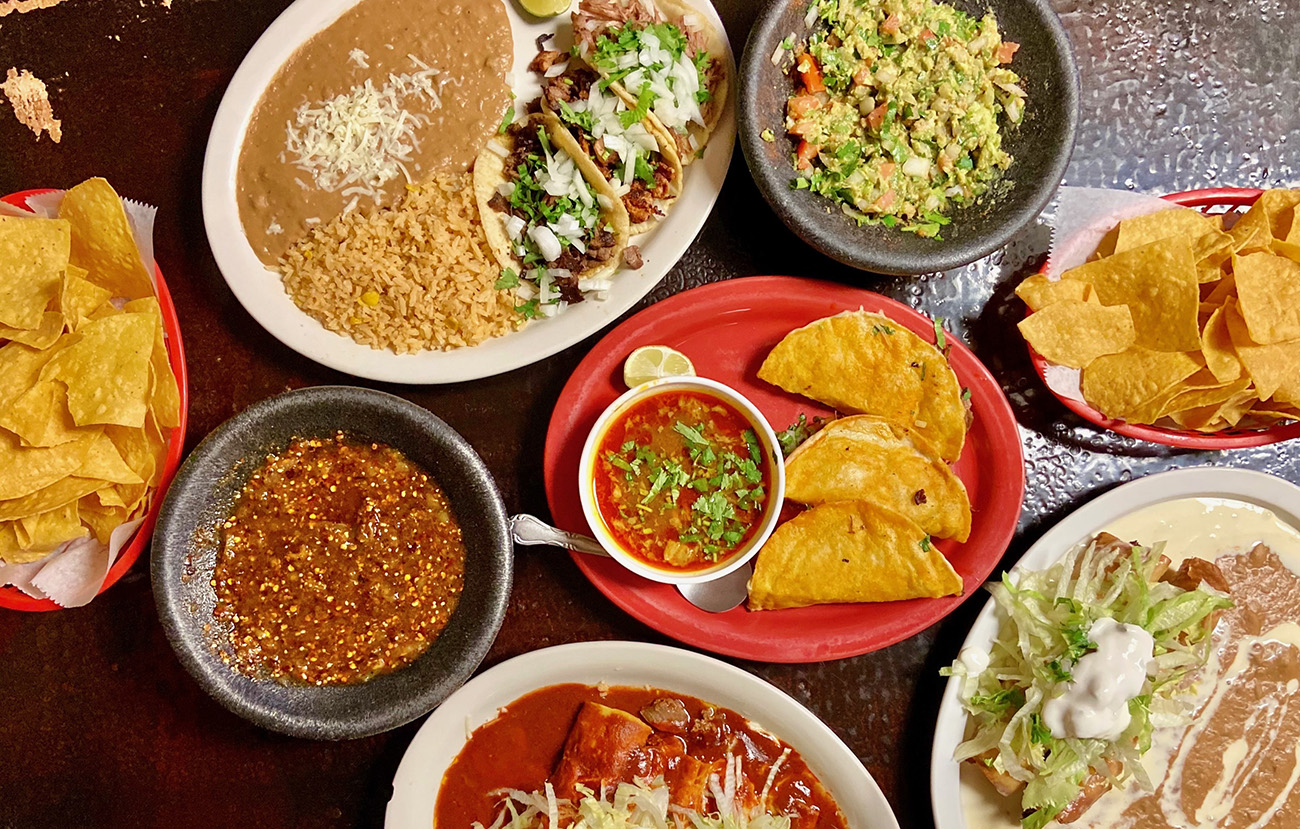 One of the most talked-about experiences is the array of Southern-inspired eateries. Imagine walking into a cozy, rustic diner where the aroma of fried chicken wafts through the air, and you're greeted with a plate of fluffy biscuits and gravy. These traditional establishments keep the essence of Southern hospitality alive, with hearty dishes that are a reflection of Tennessee's rich culinary heritage.
But it's not just about the classics here. The influence of the diverse community is evident in the multitude of international cuisines available. From authentic Mexican tacos filled with zesty flavors to Asian fusion establishments serving sushi alongside noodle bowls, there's something to cater to every palate. The burgeoning immigrant communities have imprinted their culinary fingerprints on the Buchanan Arts area, giving diners a world tour without having to leave the neighborhood.
For those who appreciate a more upscale dining experience, several gourmet restaurants have cropped up, offering a fine-dining experience. The menus in these places are often curated by award-winning chefs and feature seasonal ingredients, innovative techniques, and artistic presentation. Paired with sommelier-selected wines, dining in these establishments becomes more than just a meal; it's an experience to savor.
And of course, let's not forget the cafes and coffee shops. They are the heartbeats of any urban neighborhood. Whether it's the aroma of freshly ground coffee beans, the allure of homemade pastries, or just the vibrant chatter of community members catching up over a latte, these spaces exude warmth. Many cafes near Buchanan Arts also double up as evening spots, offering craft beers or cocktails, turning from a daytime work spot to an evening social hub.
In short, whether you're a foodie seeking the next gourmet experience, someone craving comfort food from your homeland, or just in search of a delightful brunch spot, the areas around Buchanan Arts serve up a delightful melange of flavors and experiences.
Entertainment
Ah, when it comes to entertainment near Buchanan Arts, there's never a dull moment. Nashville, fondly known as Music City, ensures that residents and visitors alike are constantly enveloped in a melodic hum, and the areas around Buchanan Arts are no exception. Dive bars, intimate music venues, and grand stages alike showcase talents from aspiring artists to world-renowned musicians, especially given its proximity to some of the city's most iconic venues. On any given evening, you might stumble upon an acoustic set from a local singer-songwriter, a jazz trio creating magic, or an electrifying rock band performance.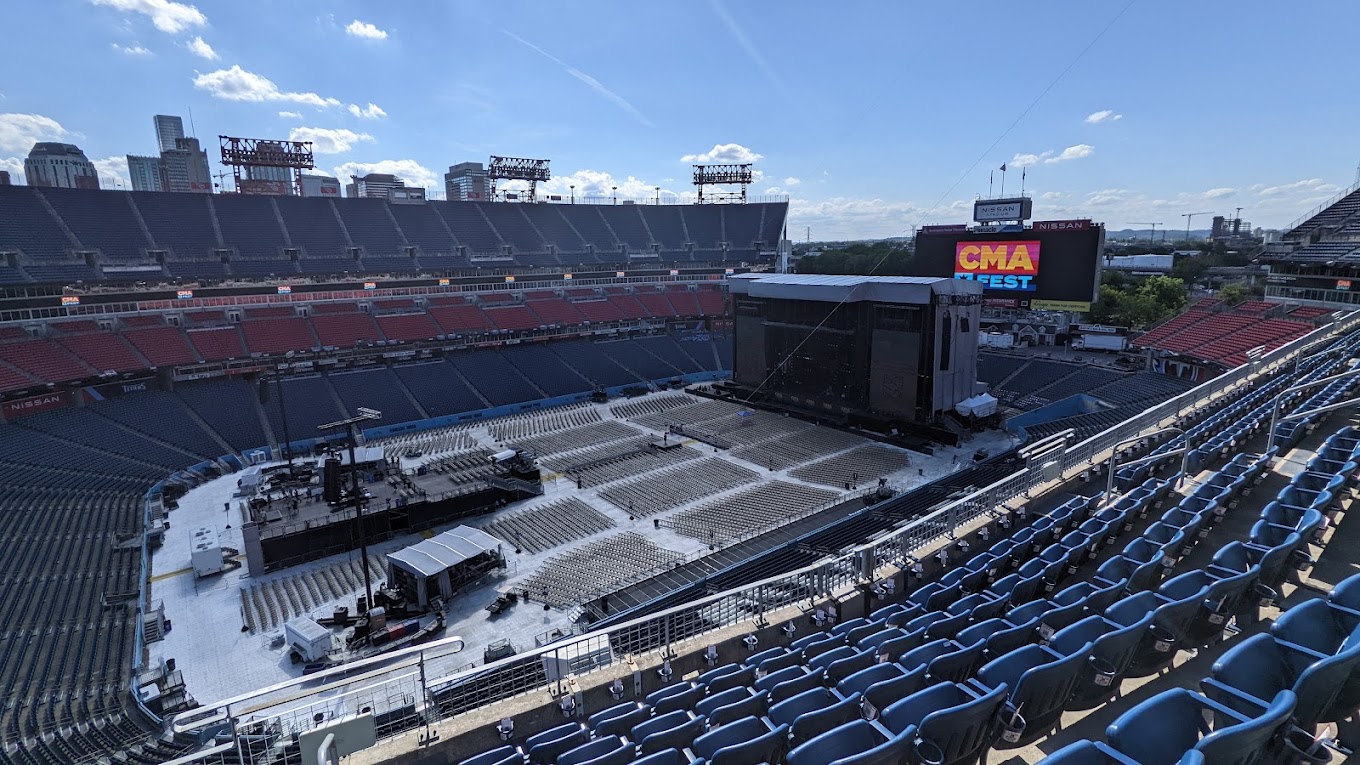 Beyond music, the local theater scene is quite lively. Playhouses near Buchanan Arts often stage a mix of classic dramas, contemporary plays, and experimental performances. These theaters, ranging from quaint community stages to more opulent halls, are places where stories come alive, engaging the audience in tales of laughter, sorrow, and introspection. And for movie buffs, both mainstream cinemas and indie film houses screen a variety of films from blockbuster hits to art-house gems.
When it comes to sporting events, the adrenaline levels are high. Being in Nashville, one can't help but get swept up in the enthusiasm for football, especially with the Tennessee Titans capturing the city's heart. Game days see fans in navy and sky blue jerseys filling the streets, bars, and eateries, prepping for the big match. And it's not just football; the city's hockey team, the Nashville Predators, also commands a passionate following. There's a unique camaraderie that sporting events foster, turning strangers into friends as they cheer, celebrate, and sometimes commiserate together.
But it's not all about professional sports. The parks and open spaces near Buchanan Arts often play host to community sporting events. From local baseball leagues having a weekend match, youngsters practicing their soccer skills, to people just enjoying a leisurely game of frisbee, these events often become community gatherings. They're an opportunity for residents to connect, engage in friendly competition, and celebrate the spirit of the game.
So, whether you're looking to be serenaded by the sweet strains of live music, lose yourself in a theatrical narrative, cheer for your favorite sports team, or just enjoy a community game at the local park, the entertainment options around Buchanan Arts promise a rich and varied experience.
Health and Wellness
Nestled amidst the vibrant tapestry of Buchanan Arts is a diverse array of health and wellness options that cater to those who prioritize a holistic, balanced lifestyle. For residents and visitors alike, there's a sense of rejuvenation in the air, and it's not hard to see why.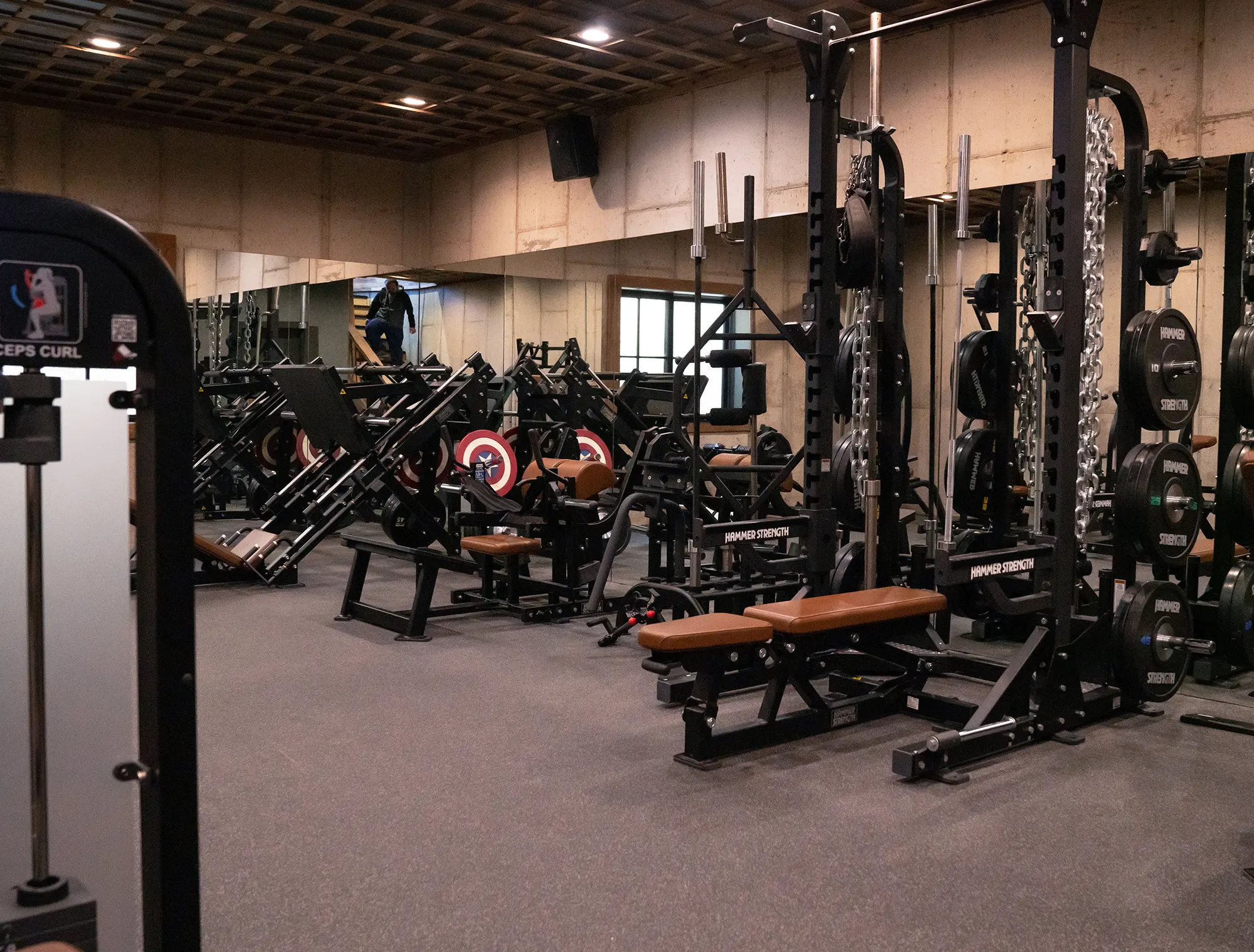 First and foremost, for those who love to keep active, the vicinity boasts several fitness centers and yoga studios. Whether you're someone who enjoys breaking a sweat lifting weights, finds solace in the rhythmic cadence of a spin class, or seeks inner peace through a sun salutation, there's a place for you. The instructors at these facilities often bring a mix of expertise and passion, ensuring that every session is both challenging and rewarding.
Moreover, the neighborhood parks and open spaces are a haven for outdoor enthusiasts. Morning joggers can be spotted winding through tree-lined paths, while evening sees groups practicing Tai Chi or meditation, harnessing the tranquility of nature. These green spaces are more than just areas of recreation; they're a refuge for the mind and soul, providing a respite from the hustle and bustle of urban life.
For those seeking nutritional guidance, the area around Buchanan Arts doesn't disappoint. A smattering of health food stores, organic markets, and juice bars offer an array of nourishing products. These establishments prioritize locally-sourced and sustainable ingredients, ensuring that every bite or sip is both delicious and nutritious. Many locals can be overheard swapping stories about their latest superfood discovery or sharing a newly acquired recipe that aligns with a clean-eating regime.
And of course, wellness isn't just about physical health. A number of therapeutic centers and wellness spas dot the landscape. From deep tissue massages and acupuncture to aromatherapy and reflexology, the holistic treatments available are designed to soothe both body and mind. Additionally, mental health and counseling centers offer support, creating a network of care for those seeking emotional and psychological well-being.
In essence, the area surrounding Buchanan Arts is more than just a space for living; it's a space for thriving. With its vast array of health and wellness options, it invites everyone to embark on a journey towards a more balanced and enriched life.
Outdoor Lifestyle
In the heart of Nashville, amidst its urban vibrancy, the areas around Buchanan Arts provide an oasis of green spaces and outdoor lifestyle options that are a treat for nature enthusiasts and city dwellers alike. It's a delightful paradox to find such pockets of nature amidst the city's hustle, making the neighborhood a coveted spot for those who desire a blend of urban life and natural tranquility.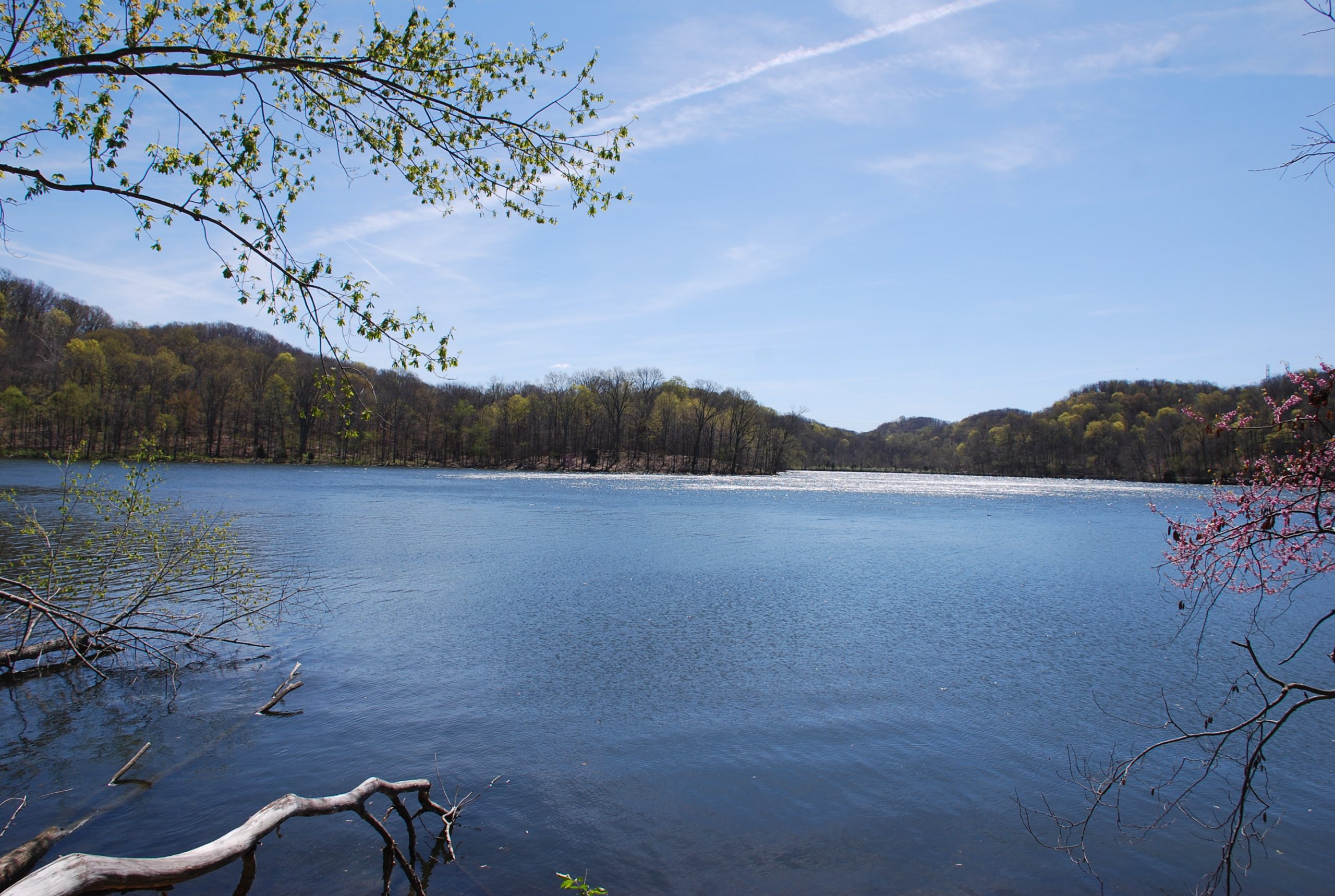 One of the first things that residents often rave about is the abundance of local parks. These green sanctuaries offer a breather from the urban landscape. On any given day, these parks are alive with activity: kids flying kites, couples picnicking under the shade of trees, or solitary readers immersed in their books with the backdrop of chirping birds. For many, these parks serve as communal backyards, spaces where memories are made, and the community bonds over shared experiences.
For those with an active streak, the outdoor options are aplenty. Paved trails meander through some of these green spaces, inviting joggers and cyclists to get their daily dose of exercise while soaking in the serene views. Playgrounds, basketball courts, and open fields cater to group activities, turning weekends into lively gatherings of families and friends indulging in fun-filled games and sports.
Beyond structured parks, there's also an appreciation for the untamed, more organic patches of nature. Community gardens are a testament to the neighborhood's commitment to sustainability and the environment. These gardens are more than just spaces to grow fruits and vegetables. They're places where people learn about biodiversity, connect with the earth, and take pride in nurturing plants from seedlings to harvest.
And of course, the proximity to the Cumberland River is a significant boon. The riverbanks are frequented by those looking to enjoy a scenic walk, try their hand at fishing, or simply watch the sunset over the water. It's not uncommon to spot kayakers or paddle boarders making the most of the river on sunny days.
In essence, while Buchanan Arts might be rooted in the heart of a bustling city, it doesn't shy away from embracing nature. The blend of parks, trails, community gardens, and the river ensures that there's always an outdoor escapade waiting for those who seek it.
Education
Buchanan Arts in Nashville, TN offers a blend of both private and public education options that cater to the diverse needs of its residents. Public schools, funded by taxpayers and managed by the local school district, are a popular choice for many families. They often serve as community hubs, hosting events and serving as central meeting points for residents. Moreover, the curricula in these schools generally follow state standards, ensuring that students receive a comprehensive education that prepares them for state assessments and future academic pursuits.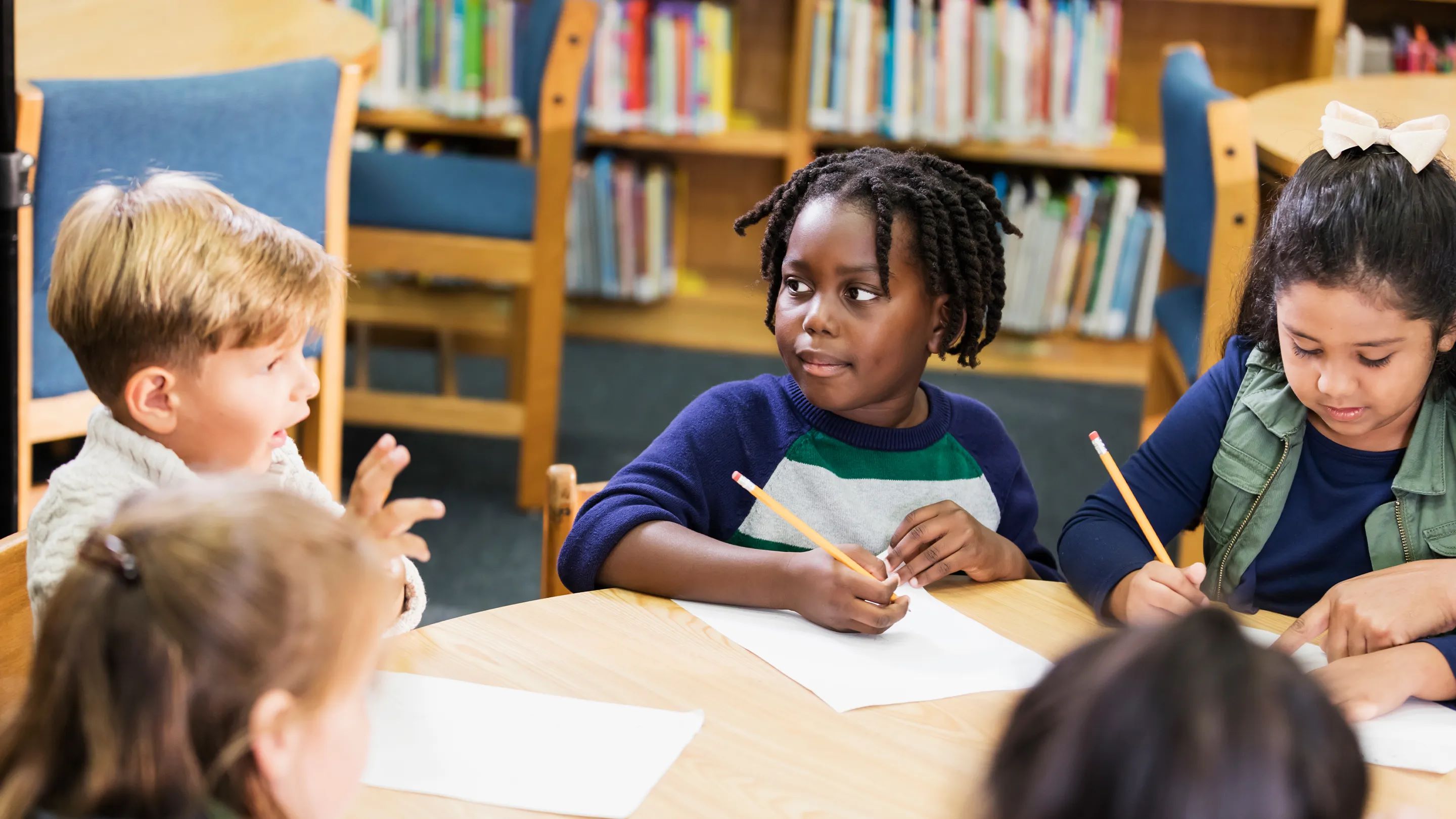 Private education, on the other hand, comes with its unique set of benefits. The private institutions in and around Buchanan Arts often have smaller class sizes, allowing for more individualized attention. Furthermore, they might offer specialized programs or curricula that are not typically available in public schools, such as religious studies or advanced arts programs. For parents and guardians seeking a more personalized education experience for their children, or who have specific educational philosophies or religious beliefs they'd like incorporated into their child's schooling, private institutions might be more appealing.
Of course, the decision between public and private schooling is multifaceted and often based on personal values, financial considerations, and the specific needs of the student. But with the myriad of choices available in Buchanan Arts, families can be assured that there's an educational environment that will be the right fit for their child.
Shopping and Retail
Buchanan Arts in Nashville, TN, is a vibrant neighborhood that boasts a mix of traditional and contemporary shopping and retail experiences. When you take a stroll through the streets, it's evident that the area retains its historic charm while embracing the new. This balance is seen in the local businesses, which range from decades-old family-run establishments to trendy new boutiques and shops.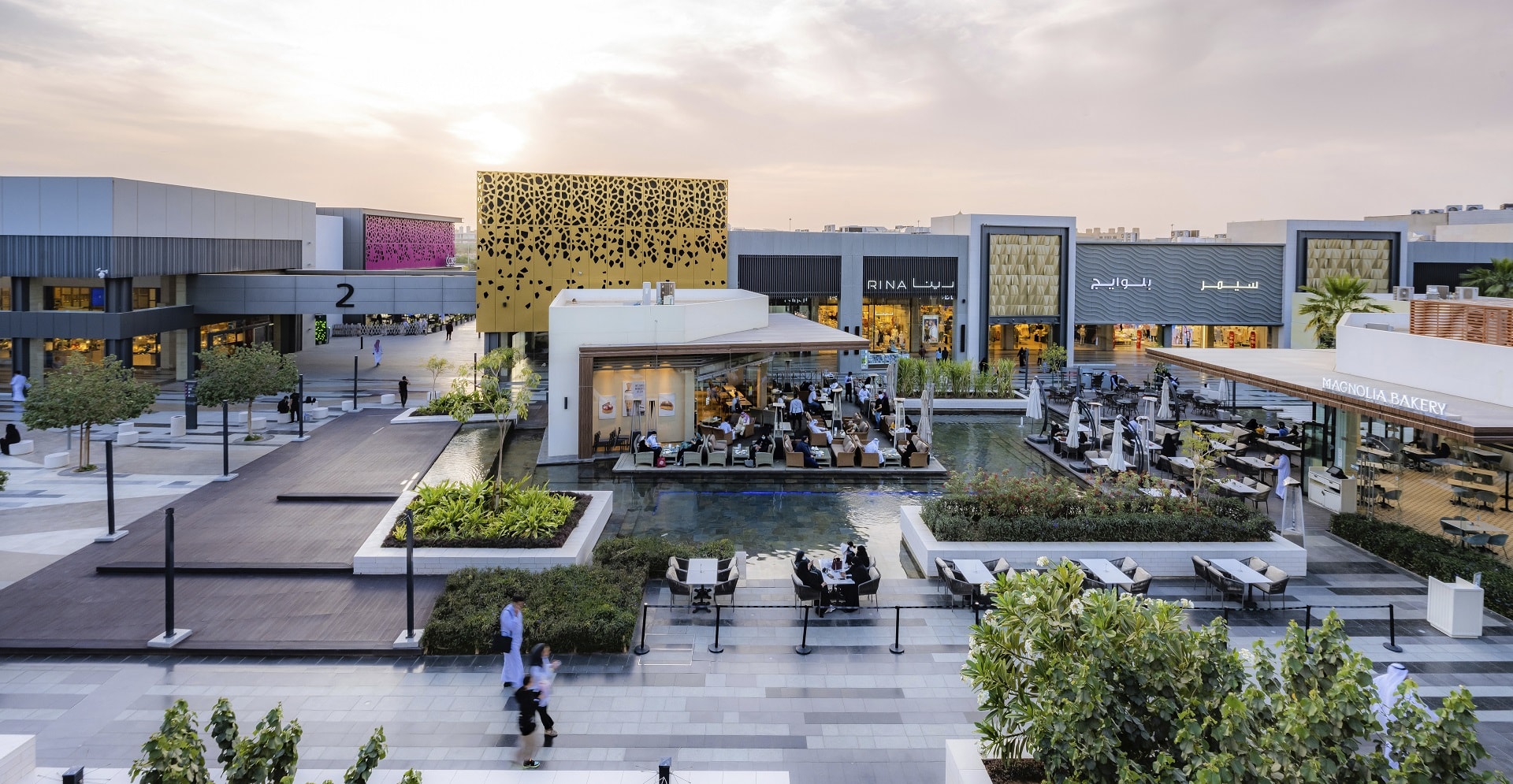 The local artisans play a significant role in the retail landscape of Buchanan Arts. You'll find a variety of art studios and galleries that offer unique pieces, from handcrafted jewelry to original paintings. These artists not only add to the creative aura of the neighborhood but also provide shoppers with one-of-a-kind items that can't be found elsewhere.
Of course, for those who are more inclined towards mainstream retail therapy, there are plenty of familiar shops and brands in the vicinity. Several larger retail hubs are just a short drive away, offering a wide range of shopping options to satisfy every need and preference. Whether it's fashion, electronics, or home goods, Buchanan Arts and its nearby areas cater to both the eclectic and the conventional shopper. As the neighborhood continues to evolve, it's exciting to see how the retail mix will adapt, ensuring there's always something new for locals and visitors to explore.
Business and Economy
Buchanan Arts, nestled within the dynamic cityscape of Nashville, TN, finds itself surrounded by an assortment of businesses and industries that act as the backbone of the local economy. One cannot speak of Nashville without acknowledging its illustrious musical heritage. While the entire city is often dubbed "Music City," the neighborhoods around Buchanan Arts are home to several recording studios, music agencies, and venues. These institutions don't just provide entertainment; they offer countless job opportunities and stimulate local commerce.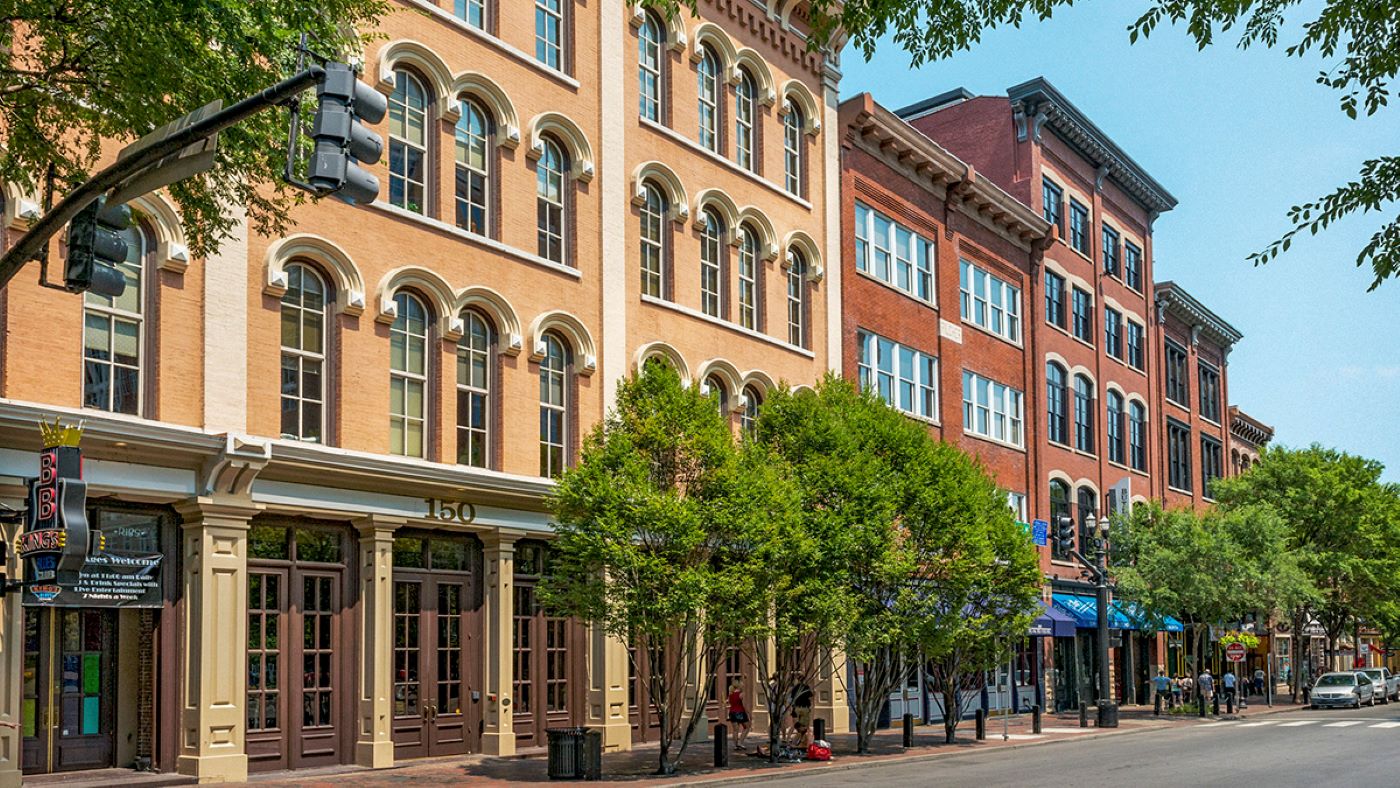 Aside from the music industry, the healthcare sector plays a significant role in the vicinity. Nashville hosts a collection of hospitals, research institutions, and healthcare startups, with many professionals residing in and around Buchanan Arts. The synergy between these establishments results in a thriving healthcare community that advances medical science while contributing robustly to the economy.
Real estate and construction are also on the rise. With Buchanan Arts itself undergoing a period of rejuvenation, there's an uptick in real estate developments and renovations. This surge has brought in architects, construction workers, and real estate agents, further diversifying the professional landscape of the area. Additionally, the hospitality sector, including hotels, restaurants, and bars, benefits from the neighborhood's proximity to Nashville's central attractions, providing services to both locals and the influx of tourists eager to experience the authentic Nashville vibe. All these industries collectively ensure a bustling economic environment around Buchanan Arts.
Hotels and Lodging
Buchanan Arts in Nashville, TN, is surrounded by a myriad of accommodations that cater to travelers of all kinds. As the neighborhood itself exudes an aura of creativity and history, many of the nearby lodgings reflect that same spirit.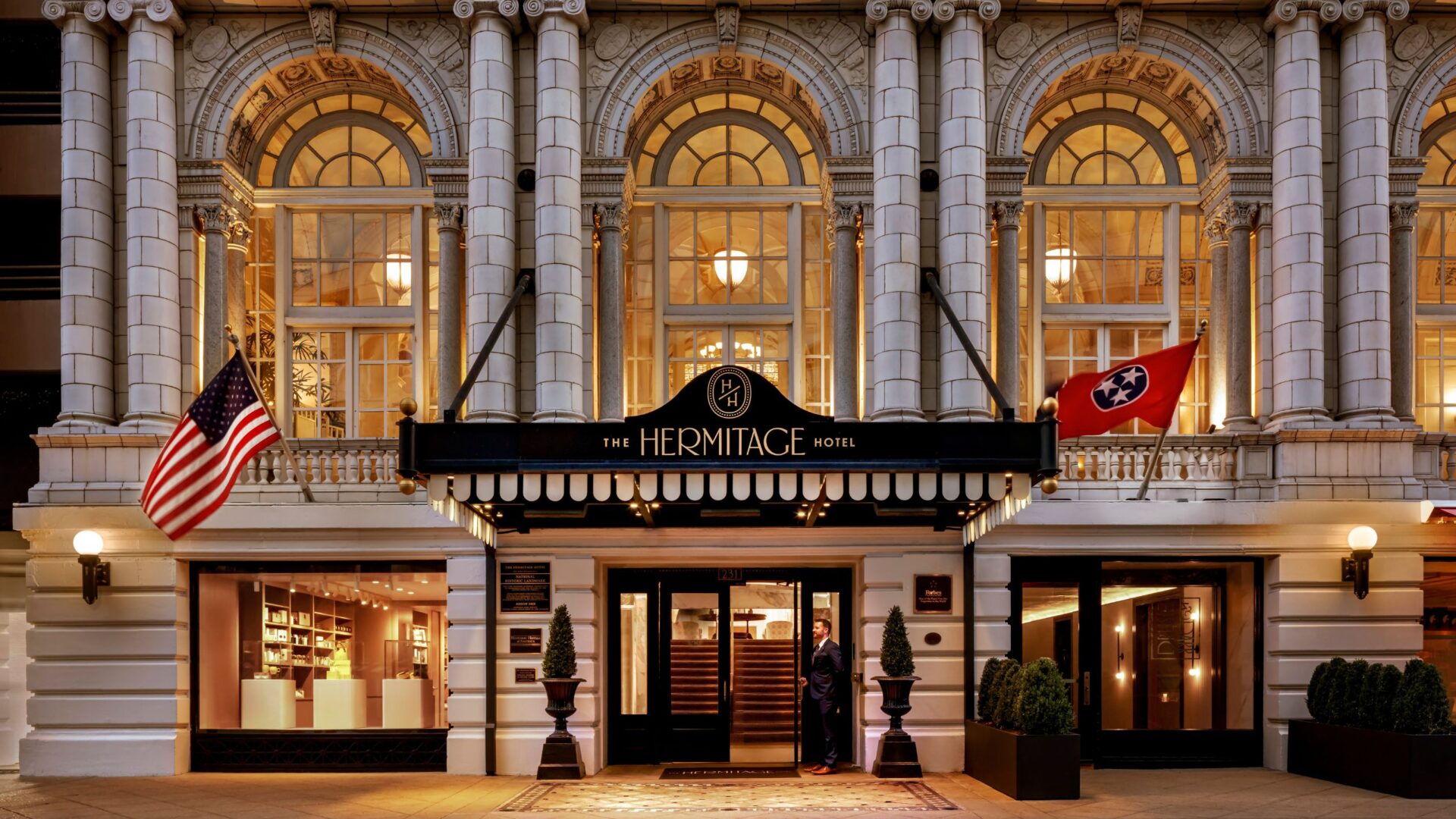 For those searching for a touch of luxury, there are several upscale hotels within a short distance, providing guests with a blend of modern amenities and southern charm. These establishments often feature on-site restaurants, rooftop bars, and even live music nights, allowing guests to soak in the essence of Nashville without having to wander far.
However, for travelers looking for a more intimate experience, the "bed and breakfast" options near Buchanan Arts are hard to beat. These B&Bs, often housed in historic buildings, offer a homier atmosphere. It's not uncommon to be greeted with a warm, southern breakfast or to find yourself in a room adorned with vintage decor, telling tales of the city's rich history. Staying in such places provides a unique chance to experience the authentic Nashville lifestyle, often accompanied by hosts eager to share stories and local recommendations.
Of course, there are also a variety of mid-range hotels and boutique lodgings that strike a balance between luxury and budget. These establishments often prioritize personalized services, ensuring guests feel comfortable and well-attended. With such a diverse range of accommodations, travelers near Buchanan Arts can always find a place that feels just like home, whether it's for a night or an extended stay.
Travel and Transportation
When considering accessibility to Buchanan Arts in Nashville, TN, it's heartening to note its proximity to major transportation hubs. For travelers or residents looking to jet in or out of the city, Nashville International Airport is the closest major gateway. Depending on traffic, the airport is usually just a short drive away, making it convenient for both residents of Buchanan Arts and visitors alike to catch their flights or make their way into the heart of the city upon arrival.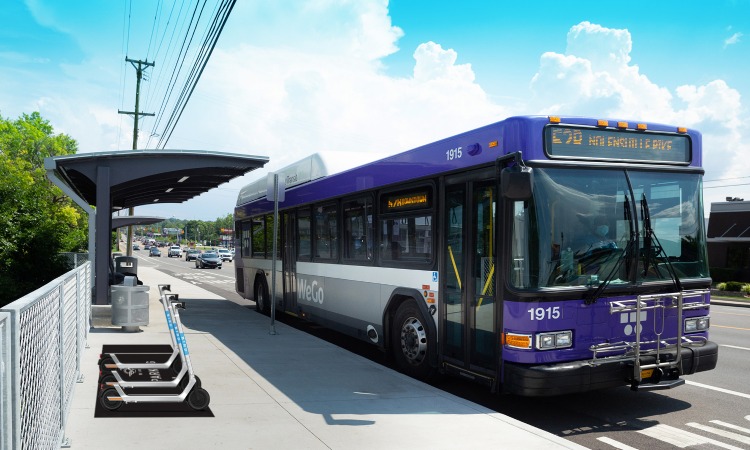 While the ease of reaching the airport is undoubtedly a boon, the neighborhood's connection to public transportation is equally commendable. Metro Transit Authority (MTA) provides a comprehensive bus service throughout Nashville. Many of these routes conveniently snake their way through or around Buchanan Arts, making it fairly straightforward for residents or visitors to hop on a bus and reach various city destinations. The bus stops are well-marked, and with the growing emphasis on sustainability and reducing city traffic, many people find these buses to be an efficient way to travel.
Additionally, for those who prefer rail travel, there's the Music City Star, Nashville's commuter rail service. While it doesn't directly pass through Buchanan Arts, its stations aren't too far off and can be reached with a brief drive or even a bus ride. The train connects several towns and suburbs to downtown Nashville, offering another layer of connectivity for those living in or visiting the Buchanan Arts area. With such an array of transportation options at their disposal, residents and visitors are well-connected, whether they're traveling locally or heading out of the city.