Buchanan Arts District, Nashville, TN Homes for Sale
Buchanan Arts District, Nashville, TN Homes for Sale
October 3, 2023
Buchanan Arts District Homes
The Buchanan Arts District in Nashville, Tennessee, is an area steeped in rich history and brimming with creativity. Homes in this district often exude an architectural charm that reflects the region's historical roots. Many of these residences, dating back to the early 20th century, boast detailed craftsmanship with features like original hardwood floors, ornate moldings, and classic brickwork. Over the years, some of these homes have been lovingly restored or renovated to combine contemporary comforts with vintage aesthetics, creating unique spaces that stand as a testament to both the past and the present.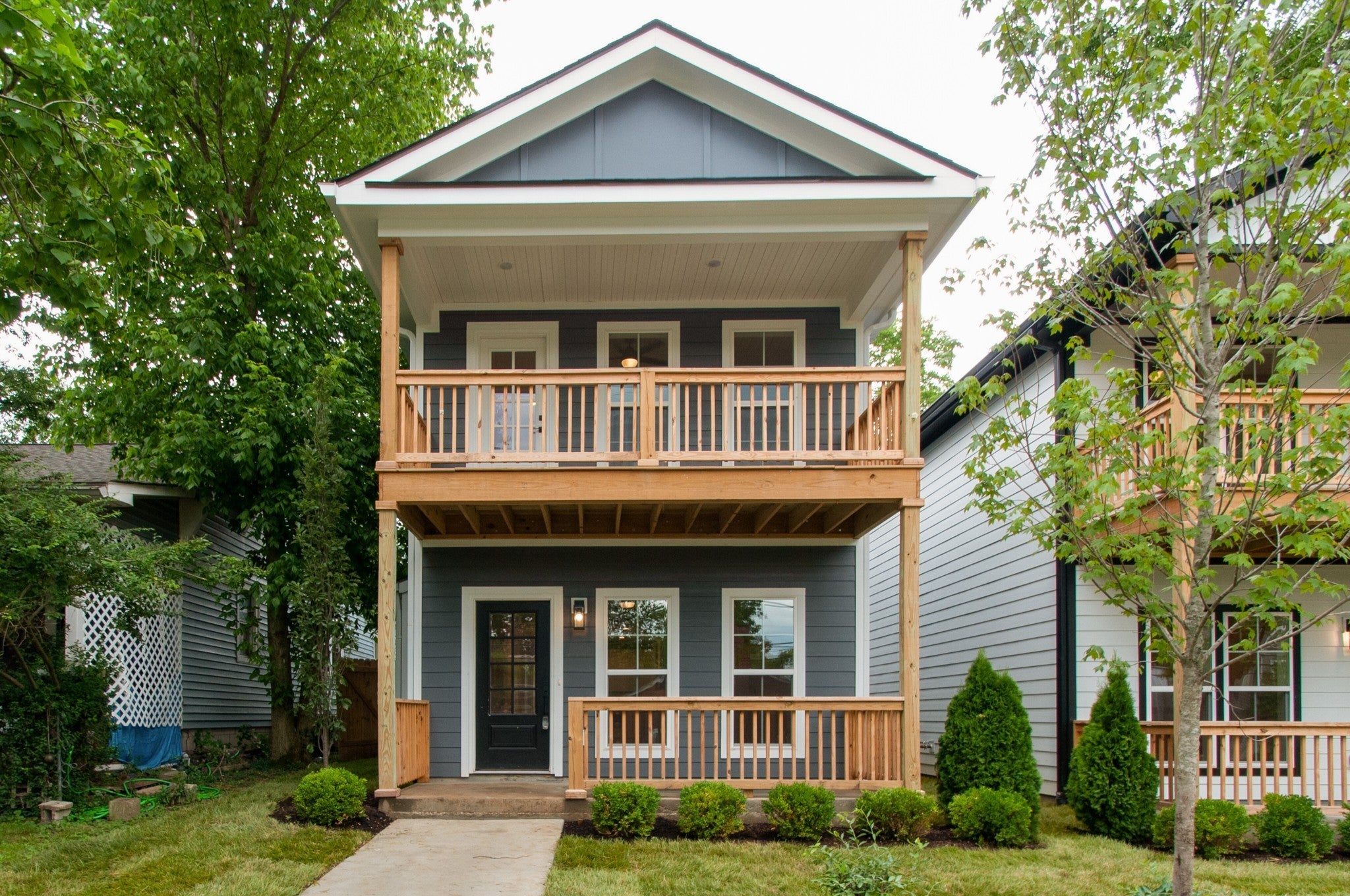 In contrast to these older homes, there's also an emergence of more modern townhomes and condos, providing options for those seeking a more contemporary urban lifestyle. These newer homes often blend seamlessly into the landscape, drawing on design elements that echo the district's artistic leanings. They feature open floor plans, large windows that flood interiors with natural light, and trendy finishes that appeal to a younger, urban demographic.
But what truly sets Buchanan Arts District apart is not just the homes themselves, but the vibrant community they reside in. A walk through the district reveals a tapestry of art galleries, murals, studios, and artisan shops that pay homage to the area's artistic legacy. Local businesses, many of them family-owned, have thrived here, offering everything from vintage boutiques to hip coffee shops. This blend of the old and new, the classic and contemporary, gives the neighborhood a unique, eclectic vibe.
The people who live in the Buchanan Arts District are just as diverse and dynamic as the architecture and businesses. The community is a melting pot of artists, musicians, entrepreneurs, and long-time residents who have witnessed the district's evolution over the years. This confluence of cultures and backgrounds fosters an environment of collaboration and mutual respect, where neighbors often become friends and local businesses are staunchly supported.
Furthermore, the location of the district in Nashville makes it a convenient spot for those wanting access to the broader amenities and events of the city, while still enjoying the more intimate and personal environment of a close-knit community. With parks, schools, and public transit options nearby, the Buchanan Arts District is not just a haven for the arts, but a holistic community that caters to a diverse range of lifestyles and needs.
Similar Communities
The Salemtown neighborhood is another area in Nashville that mirrors Buchanan Arts District in many aspects. Predominantly residential, Salemtown boasts homes that have undergone significant renovations in the past few years, striking a harmonious balance between historic charm and modern design. Like Buchanan, many of the homes here feature beautiful hardwood floors, intricate woodwork, and brick facades reminiscent of early 20th-century architecture. The area has seen an influx of young professionals and families, attracted to its appealing blend of history, modernity, and accessibility to the city's heart.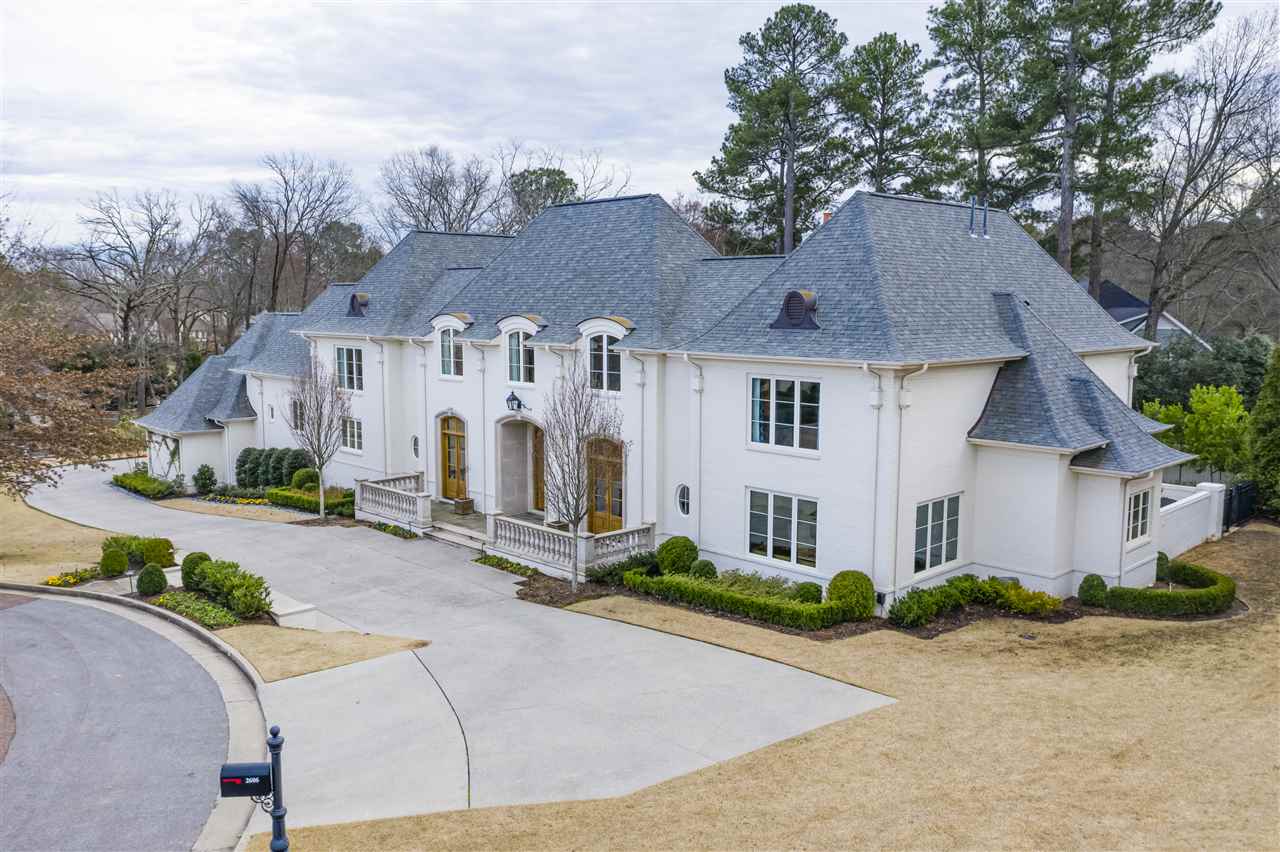 Not far from Salemtown is Germantown, one of Nashville's oldest neighborhoods, and yet, its vibe is young and fresh. Homes in Germantown exhibit the same vintage feel as those in Buchanan, with a touch of European charm in their brick sidewalks, tree-lined streets, and green spaces. The construction style here predominantly showcases Victorian buildings and shotgun houses. As for lifestyle, Germantown hosts a slew of artisan cafes, gourmet restaurants, and boutiques, drawing in those who appreciate a quality, local-focused lifestyle, similar to the residents of the Buchanan Arts District.
East Nashville, across the river from downtown, is another area echoing the lifestyle and construction sensibilities of Buchanan. As one of the city's largest neighborhoods, East Nashville is a mosaic of sub-neighborhoods, each with its distinct character but together contributing to a community that's both eclectic and tight-knit. Homes here, while diverse in design, frequently showcase bungalow and cottage styles with vintage features. East Nashville's lifestyle is energetic and creative, bustling with independent shops, music venues, and local eateries. The community is known for its passionate support of local businesses, a trait it shares with Buchanan.
Lastly, the Nations, situated to the west of Buchanan Arts District, offers a glimpse into an evolving Nashville community. Once predominantly industrial, this area has undergone significant transformation. The housing landscape in the Nations parallels that of Buchanan, where older homes, many from the 1920s and 1930s, sit beside newer constructions. With cafes, breweries, and art spaces popping up, the Nations, like Buchanan, has become a hub for young artists, musicians, and entrepreneurs looking for a lively, collaborative environment amidst a backdrop of historic charm.
Food Scene
Ah, the dining scene near Buchanan Arts District in Nashville is truly a treat for the senses! The area is dotted with a myriad of culinary delights, reflecting both the history of the region and the budding contemporary tastes.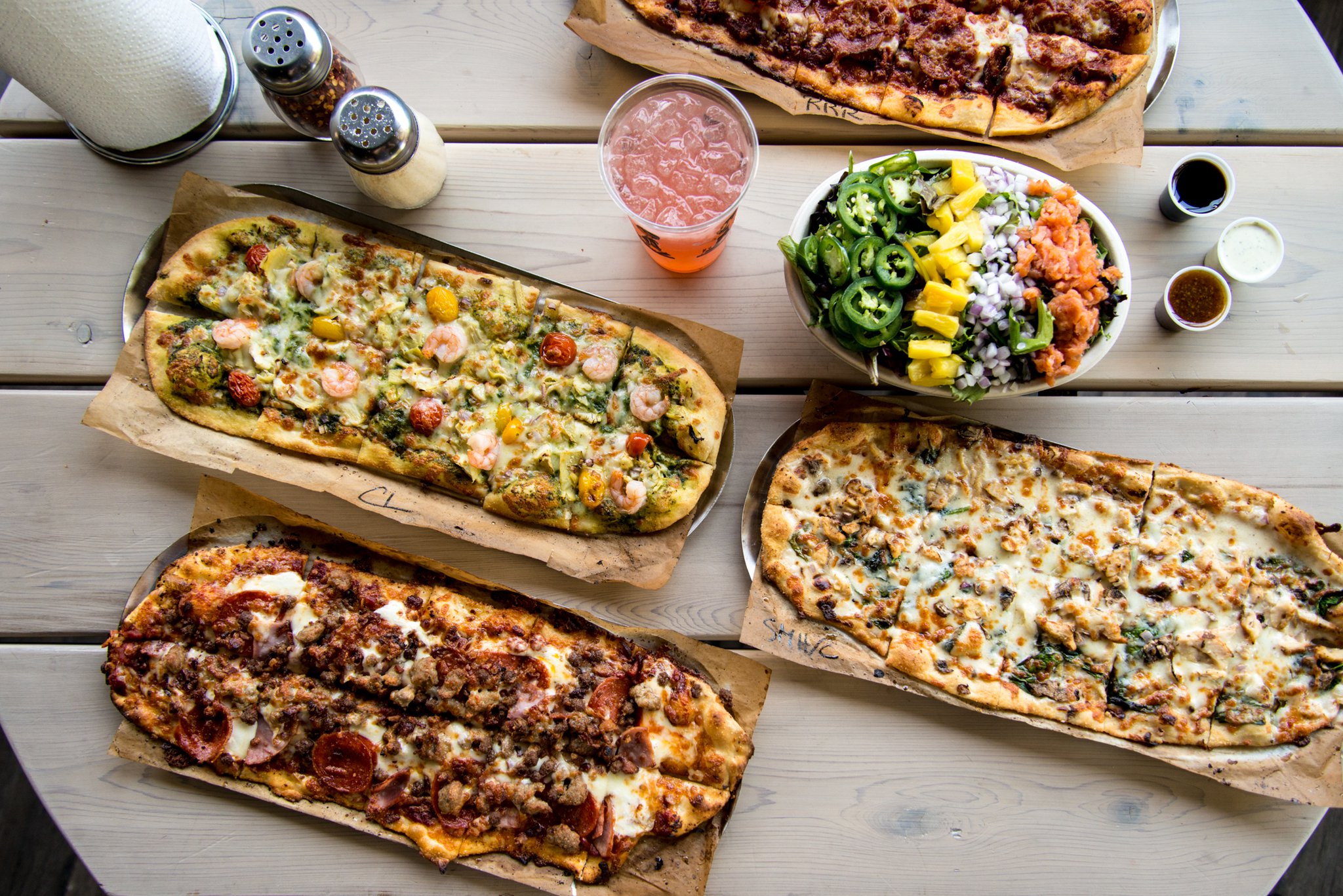 Take Slim & Husky's Pizza Beeria, for instance. This isn't just your average pizza place. It's an establishment that blends hip-hop culture with artisan pizza and local brews. Their dedication to quality ingredients and innovative toppings, all inspired by the founders' experiences and upbringing, provides a dining experience that's both delicious and deeply connected to the local vibe.
Speaking of local flavors, Rolf and Daughters in the nearby Germantown is a gem. Housed in a 100-year-old factory building, this restaurant is the embodiment of rustic elegance. With a menu inspired by Northern Italian and Mediterranean cuisine and a focus on locally sourced ingredients, every dish feels both worldly and distinctly Nashville. The atmosphere is lively and intimate, making it perfect for gatherings or even a romantic evening out.
If you're in the mood for some authentic Southern comfort food, you can't go wrong with Arnold's Country Kitchen. This no-frills, family-run eatery is legendary in Nashville for its meat-and-three lunch specials. The lines might be long, but the wait is more than worth it for their roast beef, turnip greens, and mouth-watering pies. It's like taking a delicious trip down memory lane with every bite.
And of course, for those looking for a morning pick-me-up or a cozy place to unwind with a cup of joe, Sip Cafe in East Nashville offers that quiet respite. Their coffee, sourced from artisan roasters, paired with their selection of pastries and ambient setting, gives a perfect start to the day or a mid-afternoon break. It's not just about the brew, but also the sense of community that this place fosters. Regulars and newcomers alike find solace in the aromatic embrace of this charming cafe.
Truly, the dining options near Buchanan Arts District are as diverse and vibrant as the community itself, each restaurant telling its unique story while contributing to the rich tapestry of Nashville's culinary scene.
Entertainment
Oh, when it comes to entertainment and sporting events near the Buchanan Arts District, Nashville does not disappoint! The city's rich musical heritage pulsates through the very fabric of the community, and its presence is felt even stronger in this culturally enriched district.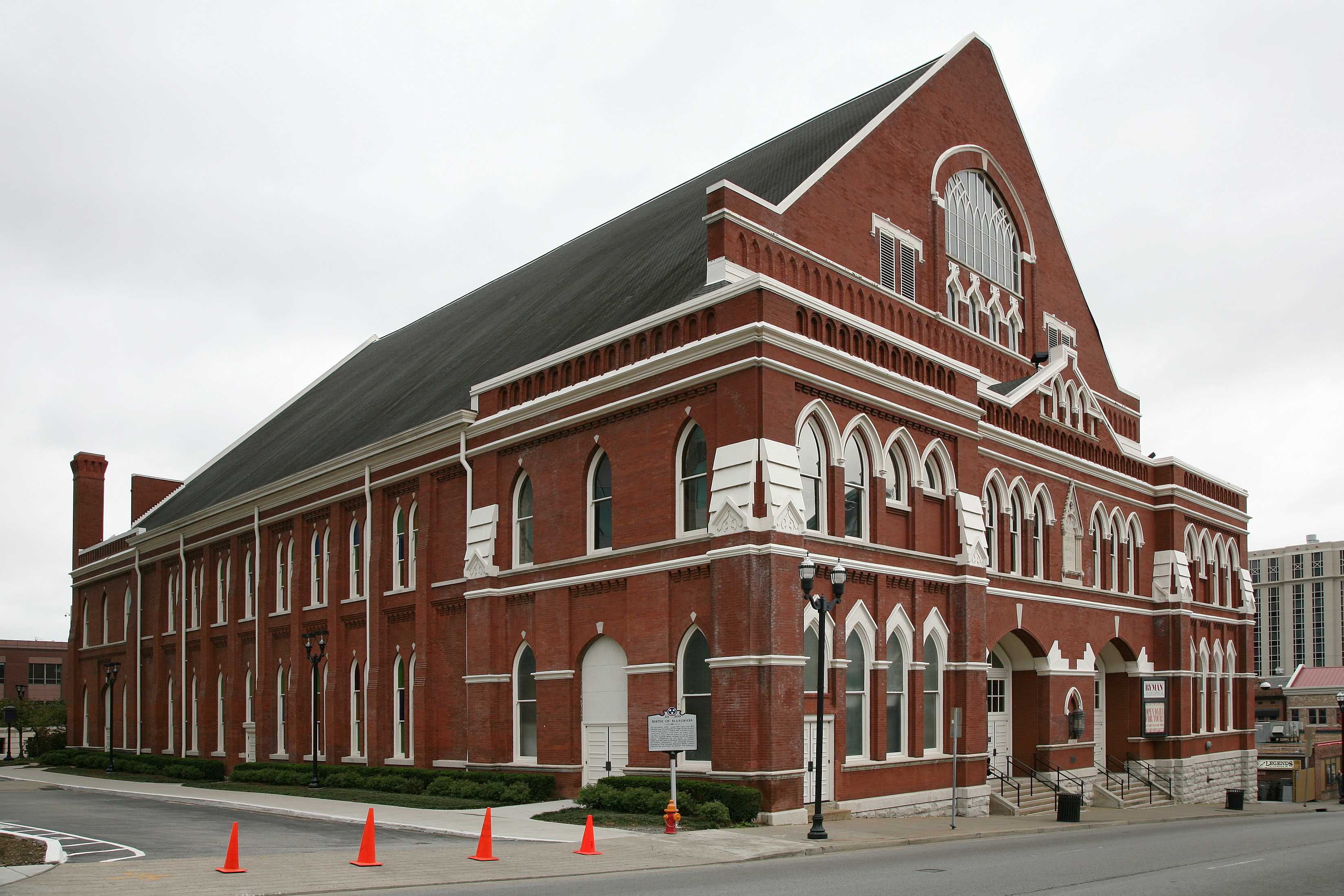 First and foremost, the Ryman Auditorium is just a short drive away, often referred to as the "Mother Church of Country Music". This legendary venue, though deeply rooted in country music, has diversified over the years, hosting an array of artists across genres. From intimate acoustic sets to rock concerts, there's always something happening at the Ryman that resonates with the soul.
Nearby, the Ascend Amphitheater, with its breathtaking riverside views, is another hub for music lovers. As an open-air venue, it brings in a unique blend of ambiance, with the Nashville skyline on one side and the Cumberland River on the other. Whether it's a warm summer night or a crisp fall evening, catching a live performance here feels like pure magic.
But Nashville isn't just about music. Sports enthusiasts have a lot to cheer about too. The Nissan Stadium, home to the Tennessee Titans, roars to life during the NFL season. Football fans from all over convene here, creating an electrifying atmosphere that's palpable even if you're just passing by. Not to mention, the stadium frequently doubles as a venue for international soccer matches, music concerts, and other big-ticket events.
For those inclined towards hockey and basketball, the Bridgestone Arena is the place to be. As the home ground for the Nashville Predators, the arena witnesses some nail-biting NHL matches. But beyond the sporting events, the venue is also a hot spot for major concerts, shows, and events, ensuring that there's always something captivating for everyone.
In essence, the areas around the Buchanan Arts District are always buzzing with energy. Whether you're a music aficionado, a sports fanatic, or someone just looking for a great night out, Nashville's got you covered.
Health and Wellness
In the vibrant surroundings of the Buchanan Arts District in Nashville, health and wellness aren't just trends – they're integral aspects of daily living. With a community that values a well-rounded lifestyle, there are plenty of options to help both residents and visitors find their balance.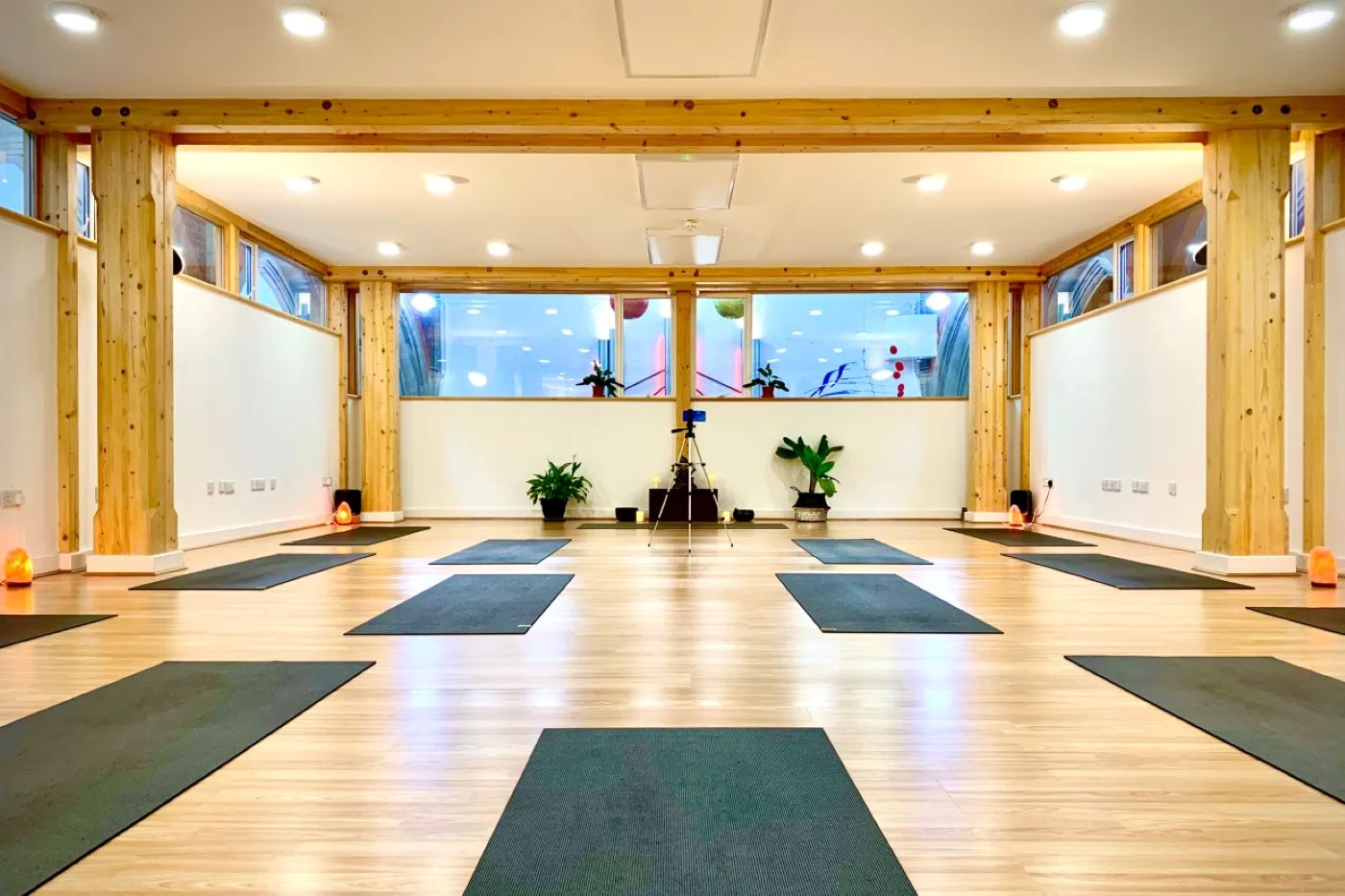 For those who love breaking a sweat and building strength, the numerous yoga studios in and around the district offer a serene escape. From hot yoga sessions that challenge endurance to restorative classes that focus on deep stretches and relaxation, there's something for yogis of all levels. The communal atmosphere in these studios fosters not just physical well-being, but also mental tranquility, helping attendees find inner peace amidst the bustling city life.
Then there's the scenic Bicentennial Capitol Mall State Park. Just a stone's throw away from Buchanan, this sprawling green space is perfect for early morning jogs, evening strolls, or just lounging on the grass with a good book. With its fountains, historical markers, and panoramic views of the State Capitol, it's a space that rejuvenates both the body and the mind. Many local fitness enthusiasts also use its expansive grounds for group workouts, tai chi sessions, or even spontaneous dance classes!
Nashville's farmer's markets are also a favorite among the health-conscious. The fresh produce, sourced from local farms, ensures that residents have access to organic and wholesome ingredients. Whether you're whipping up a nutritious meal or just snacking on some farm-fresh berries, these markets are a testament to the community's dedication to clean eating.
Lastly, holistic wellness centers and spas in the vicinity cater to those in need of some pampering and healing. Offering services like massages, aromatherapy, and various traditional healing practices, these places aim to harmonize the body, mind, and spirit. It's not uncommon to find locals recommending their favorite therapist or sharing stories of how a particular session changed their week for the better.
All in all, the areas surrounding the Buchanan Arts District prioritize holistic well-being, understanding that a balanced life isn't just about work or leisure, but also about nurturing the self both inside and out.
Outdoor Lifestyle
Nestled near the vibrant Buchanan Arts District in Nashville, Tennessee, is a treasure trove of parks, nature spots, and outdoor lifestyle opportunities awaiting exploration. This region seamlessly weaves the urban tapestry of art and culture with the serenity and beauty of nature.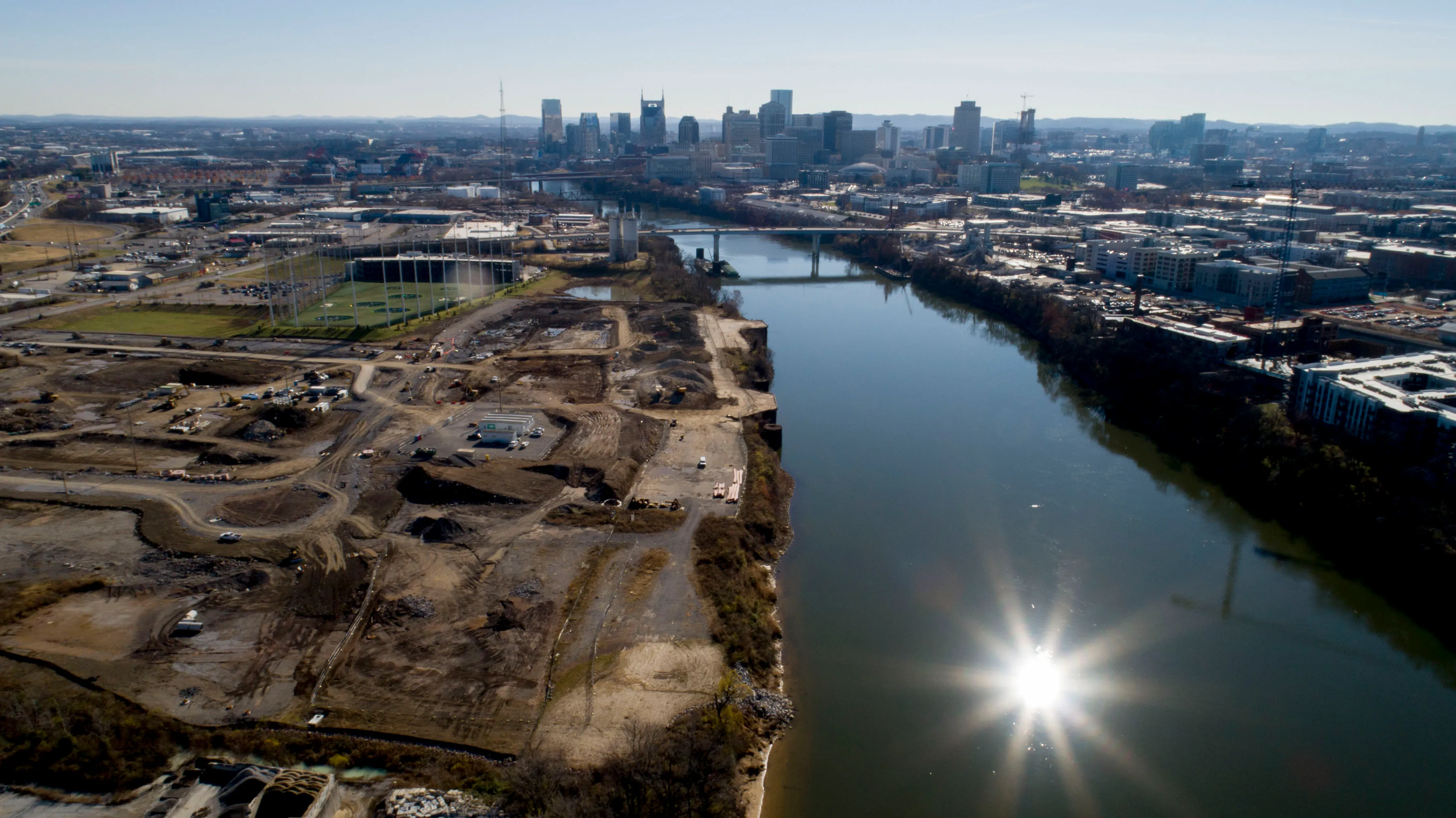 One of the most popular destinations nearby is Hadley Park. Spanning over 30 acres, this urban oasis offers a refreshing blend of recreational facilities and green spaces. Tall trees stand sentinel over winding pathways, inviting locals and tourists alike for a leisurely walk or an invigorating run. The park's tennis courts and playgrounds are always bustling with energy, providing both residents and visitors with a sense of community as they indulge in their favorite activities.
Just a short drive away, the Cumberland River meanders gracefully, offering picturesque views and a multitude of water-based activities. Many people flock to the riverbanks to fish, paddle, or simply to sit back and watch the water flow by. The gentle ripple of the river, combined with the distant hum of the city, creates a meditative backdrop for those looking to escape the daily grind.
For the more adventurous souls, the vicinity of Buchanan Arts District also offers biking trails that challenge one's endurance while satisfying the thirst for scenic beauty. These trails, often surrounded by lush greenery, have become the favored routes for cyclists who appreciate the balance of urban life with natural splendor.
Moreover, as one strolls through the Buchanan neighborhood, community gardens frequently dot the landscape. These plots not only provide fresh produce but also act as communal spaces where people bond over their shared love for gardening. It's heartwarming to see families and friends, young and old, digging, planting, and nurturing their patches of earth.
In essence, the areas surrounding the Buchanan Arts District of Nashville offer a harmonious blend of nature and urban life. Whether one is an art enthusiast looking for inspiration in nature or an outdoor lover keen to experience the city's green spaces, there's always something to discover and cherish in this unique corner of Nashville.
Education
The Buchanan Arts District in Nashville, Tennessee, is a hub of culture and creativity, and its educational offerings mirror this vibrancy. Residents in this area have access to a blend of both public and private education, catering to diverse needs and preferences.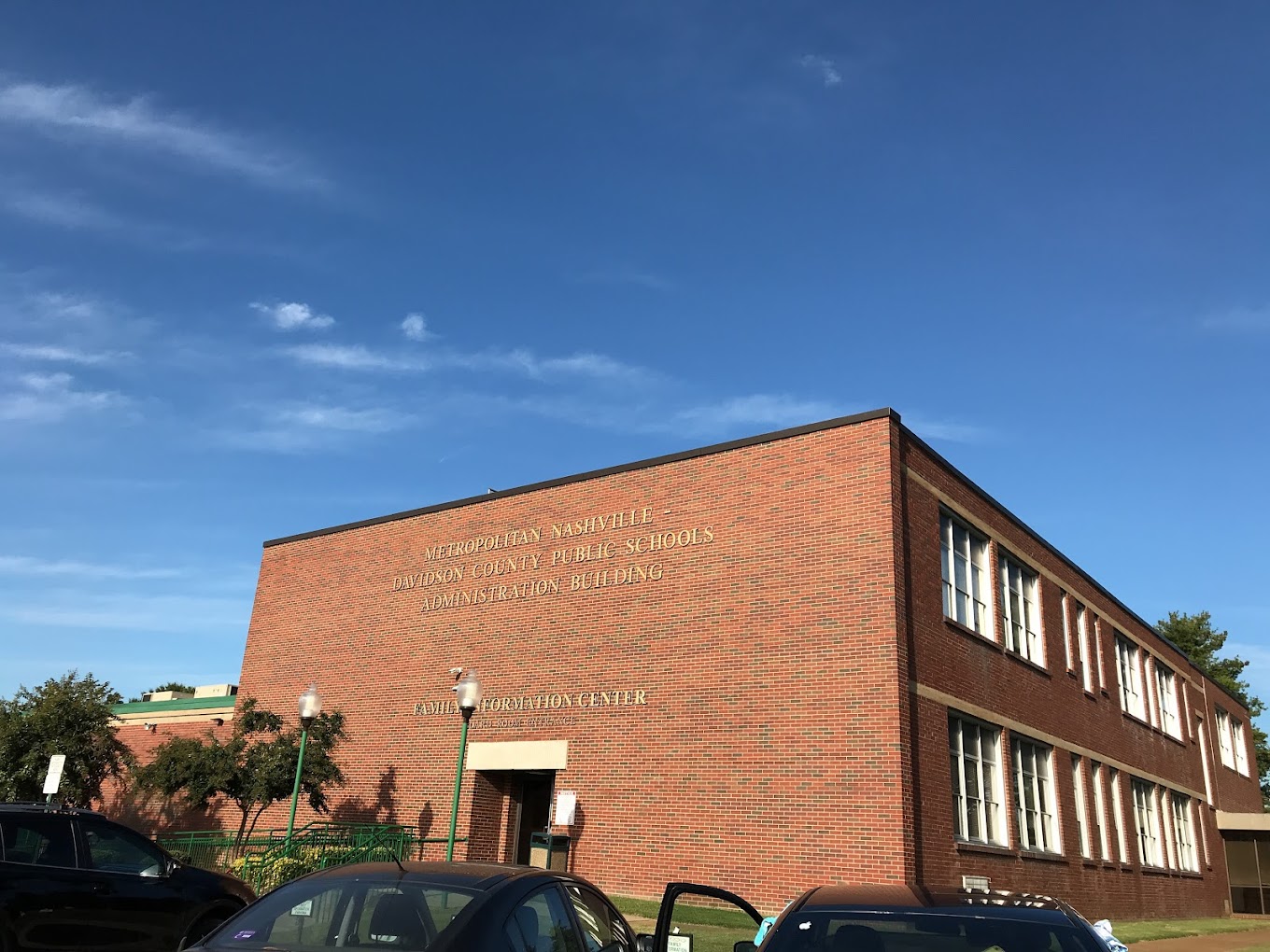 On the public education front, Metro Nashville Public Schools (MNPS) serves the Buchanan Arts District and its surrounding areas. MNPS has a reputation for its commitment to academic excellence and its broad curriculum that focuses on both arts and sciences. Many of the schools within this system emphasize community involvement, ensuring that students are not only academically equipped but also socially conscious and active in their localities. With various magnet and charter options available, families can choose programs that best fit their children's learning styles and interests.
Private education in the vicinity also offers a rich tapestry of options. Numerous institutions, grounded in different educational philosophies and religious affiliations, are scattered around the district. These schools often provide more individualized attention, smaller class sizes, and specialized programs. Families seeking a more tailored educational experience for their children, or those who are looking for faith-based curriculums, often find these institutions to be a perfect fit.
Furthermore, for those families with younger children, a plethora of preschools and daycare centers, both private and public, are available. These centers provide foundational educational experiences and ensure that even the youngest residents of Buchanan Arts District get a head start in their academic journey.
In the heart of Nashville, the Buchanan Arts District shines not just for its cultural contributions but also as an educational epicenter. With such a wide array of both public and private educational opportunities, families residing in the district are well-positioned to make informed choices that best suit their children's needs.
Shopping and Retail
Nestled in the heart of Nashville, the Buchanan Arts District is a blend of artistic verve and historic charm. While it's primarily known for its cultural and artistic endeavors, the shopping and retail scene around the area is not to be overlooked. It offers residents and visitors a delightful mix of traditional stores and eclectic boutiques, making it a unique shopping destination.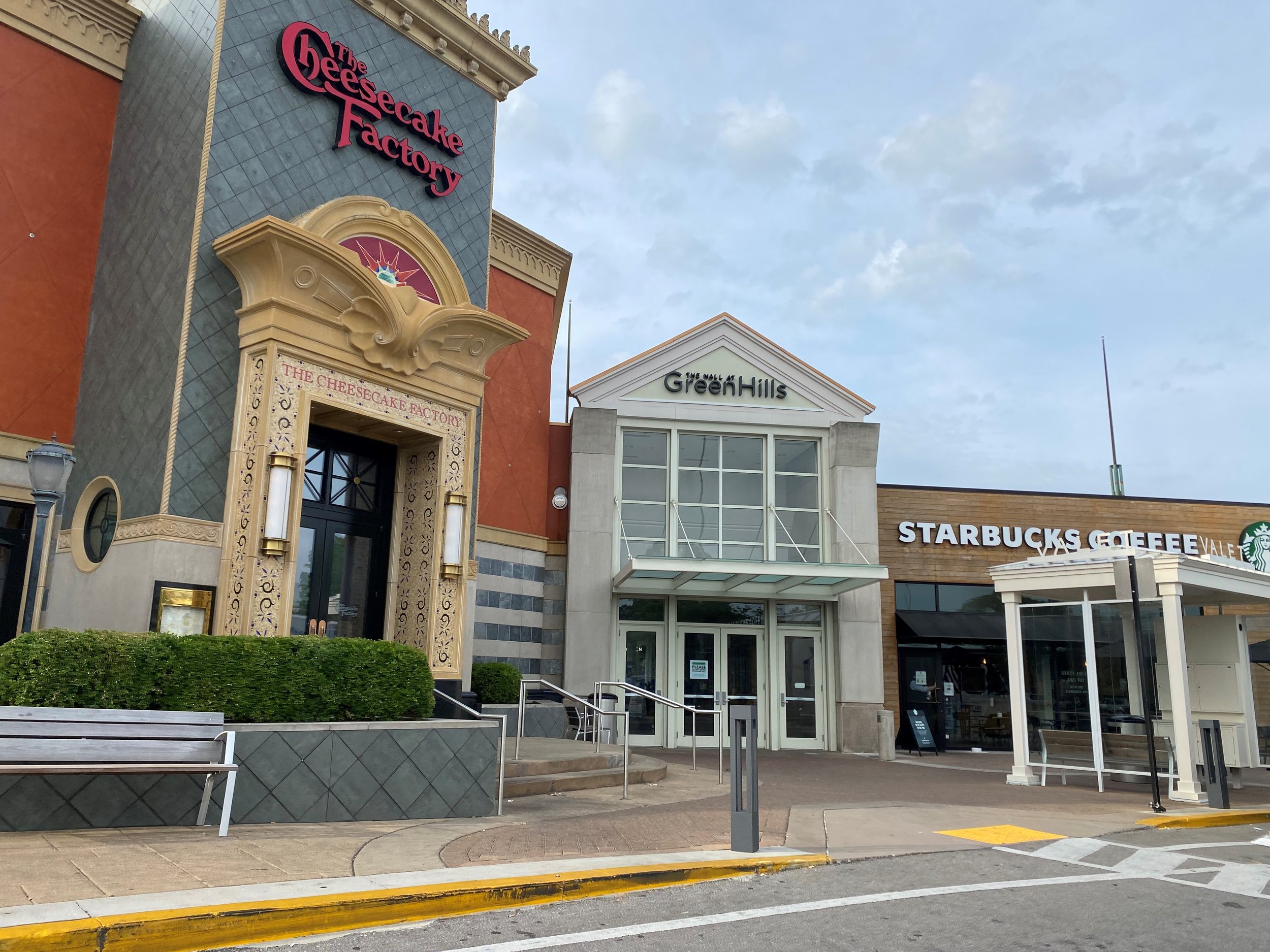 The streets of Buchanan Arts District are lined with an assortment of shops that mirror the neighborhood's creative spirit. There are boutiques that showcase handmade crafts, jewelry, and clothing, often crafted by local artisans. Stepping into one of these stores feels like entering a treasure trove of unique finds, with each item telling a story of Nashville's rich artistic heritage.
For those who prefer a more contemporary shopping experience, the proximity of Buchanan to the rest of Nashville means that larger commercial shopping centers are just a short drive away. These malls house a variety of national and international brands, catering to a wider range of preferences and budgets. Whether it's fashion, electronics, or household goods, one can find almost anything they desire.
Moreover, the retail scene in the area is not limited to just clothes and crafts. Several independent bookstores, music shops, and vintage stores can be found scattered throughout the district. Each establishment offers a curated selection, reflective of the diverse tastes of the local community.
In essence, shopping near the Buchanan Arts District offers a blend of the old and the new, the artisanal and the commercial. It's a reflection of Nashville's rich tapestry, where tradition meets modernity, ensuring that every shopper, no matter their preference, finds something that resonates with them.
Business and Economy
The Buchanan Arts District, nestled in the vibrant city of Nashville, is a nexus of culture and commerce. While it's renowned for its artistic flair, the surrounding areas play host to an array of businesses and industries that form the backbone of the local economy.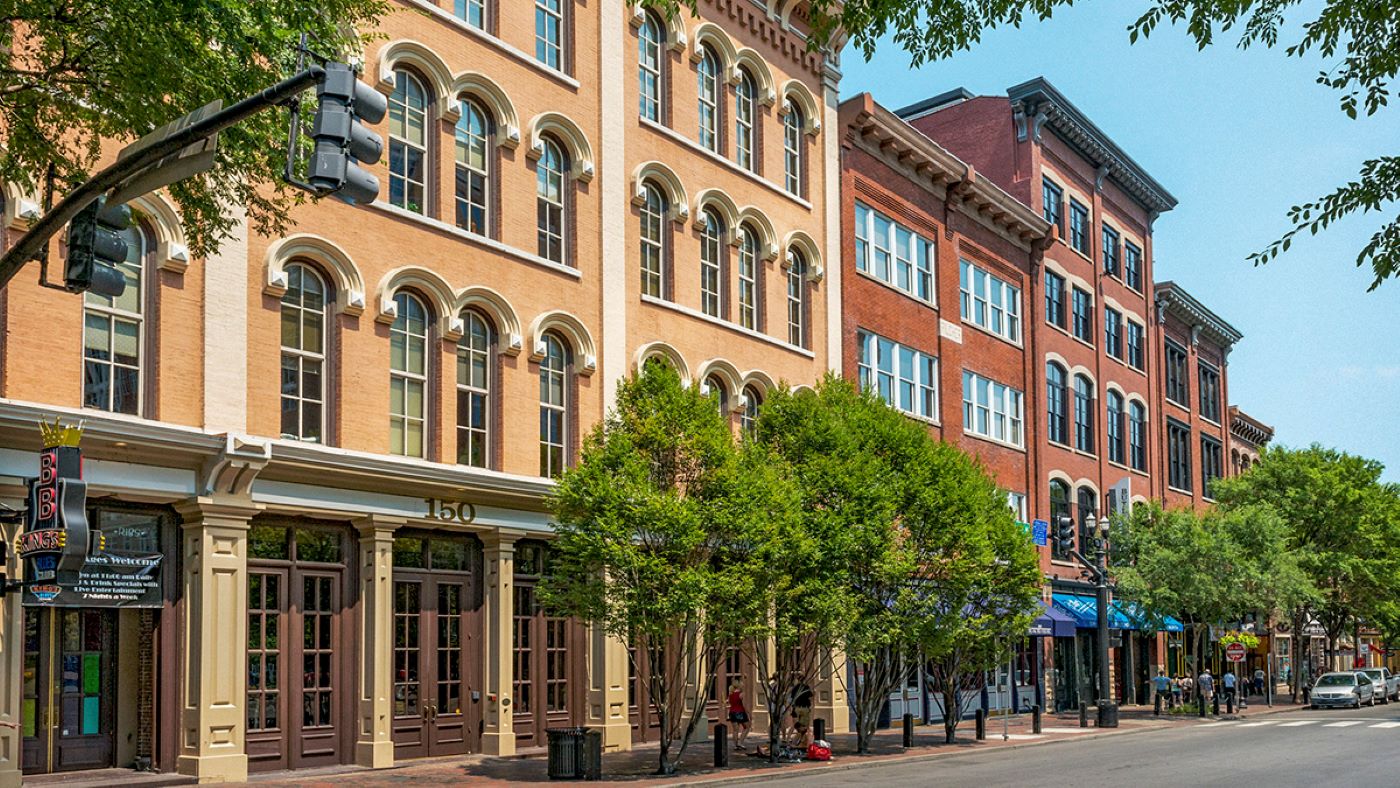 Music, undeniably, is the heartbeat of Nashville. Known as Music City, Nashville's rich musical heritage resonates deeply within the precincts of Buchanan. Numerous recording studios, music agencies, and related businesses are scattered around, offering a spectrum of services from talent scouting to music production. These establishments not only amplify the city's reputation as a global music hub but also provide significant employment opportunities and economic contributions.
In addition to the music industry, the health care sector plays a pivotal role in supporting the local economy. With some of the nation's top hospitals and medical research institutions located nearby, the region has become a focal point for medical professionals and researchers. These establishments not only offer crucial healthcare services but also engage in pioneering research, making Nashville a center for medical innovation.
The tourism and hospitality sectors are also major players in the vicinity of Buchanan Arts District. The rich tapestry of art galleries, music venues, and historical landmarks make the district a magnet for tourists. Consequently, a myriad of hotels, eateries, and tour companies have sprouted up to cater to these visitors. They not only enrich the district's cultural milieu but also play an essential role in sustaining the local economy.
Furthermore, Nashville's strategic location has made it an attractive spot for various corporate headquarters and industries, ranging from finance to technology. This influx of diverse businesses creates a dynamic economic landscape, fostering innovation and collaboration.
In a nutshell, while the Buchanan Arts District in Nashville is often celebrated for its artistic endeavors, it's surrounded by a mosaic of industries and businesses that sustain and enrich the local economy. These establishments, from music studios to medical centers, contribute to the district's unique character and its continued economic vitality.
Hotels and Lodging
The Buchanan Arts District in Nashville is not just a hub for creativity and culture; it's also a gateway to an array of charming accommodations that cater to various tastes and preferences. From lavish hotels to quaint bed and breakfasts, the area provides visitors with a plethora of lodging choices, each echoing the district's unique blend of history, art, and Southern hospitality.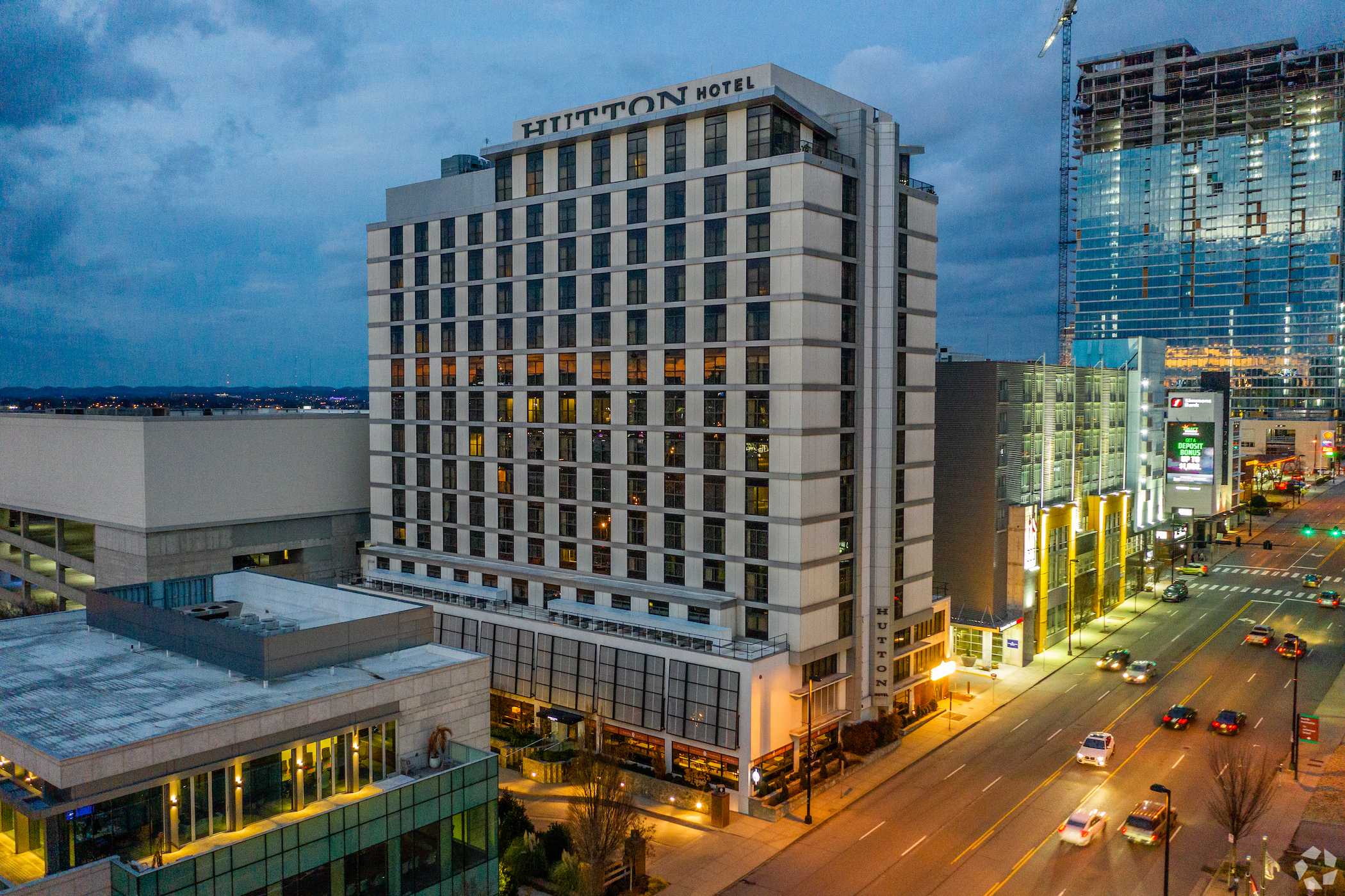 In the vicinity of the district, several renowned hotel chains have established their presence. These hotels, often equipped with modern amenities, offer guests a luxurious stay complemented by impeccable service. Many of these establishments also pay homage to Nashville's musical legacy, with interior designs and ambiance that resonate with the city's rhythm and soul. Some even host live music events, allowing guests to soak in Nashville's vibrant music scene without venturing too far.
Yet, for those who yearn for a more personalized and intimate experience, the bed and breakfast options near Buchanan Arts District are a delightful alternative. Often nestled in historic homes, these establishments exude a warm, homely atmosphere. Guests can enjoy meticulously decorated rooms, each narrating its own tale of Nashville's past. The owners, with their deep-rooted connections to the area, often serve as excellent guides, sharing local anecdotes and recommending hidden gems. The morning meals at these B&Bs are typically hearty, home-cooked affairs, ensuring guests start their day on a delightful note.
Moreover, there are also a handful of boutique inns and lodges that strike a balance between the grandeur of hotels and the coziness of bed and breakfasts. These spots often have a distinct thematic touch, be it vintage charm or contemporary elegance, ensuring a memorable stay for their patrons.
In essence, the accommodations near the Buchanan Arts District mirror Nashville's spirit. They offer a harmonious blend of the old and new, allowing visitors to experience the city's rich history, artistic flair, and renowned Southern hospitality, all in the comfort of their chosen lodging.
Travel and Transportation
The Buchanan Arts District, situated in the heart of Nashville, enjoys a strategic location that offers easy access to both the city's primary airport and a range of public transportation options. This connectivity ensures that residents and visitors can navigate the city and beyond with relative ease.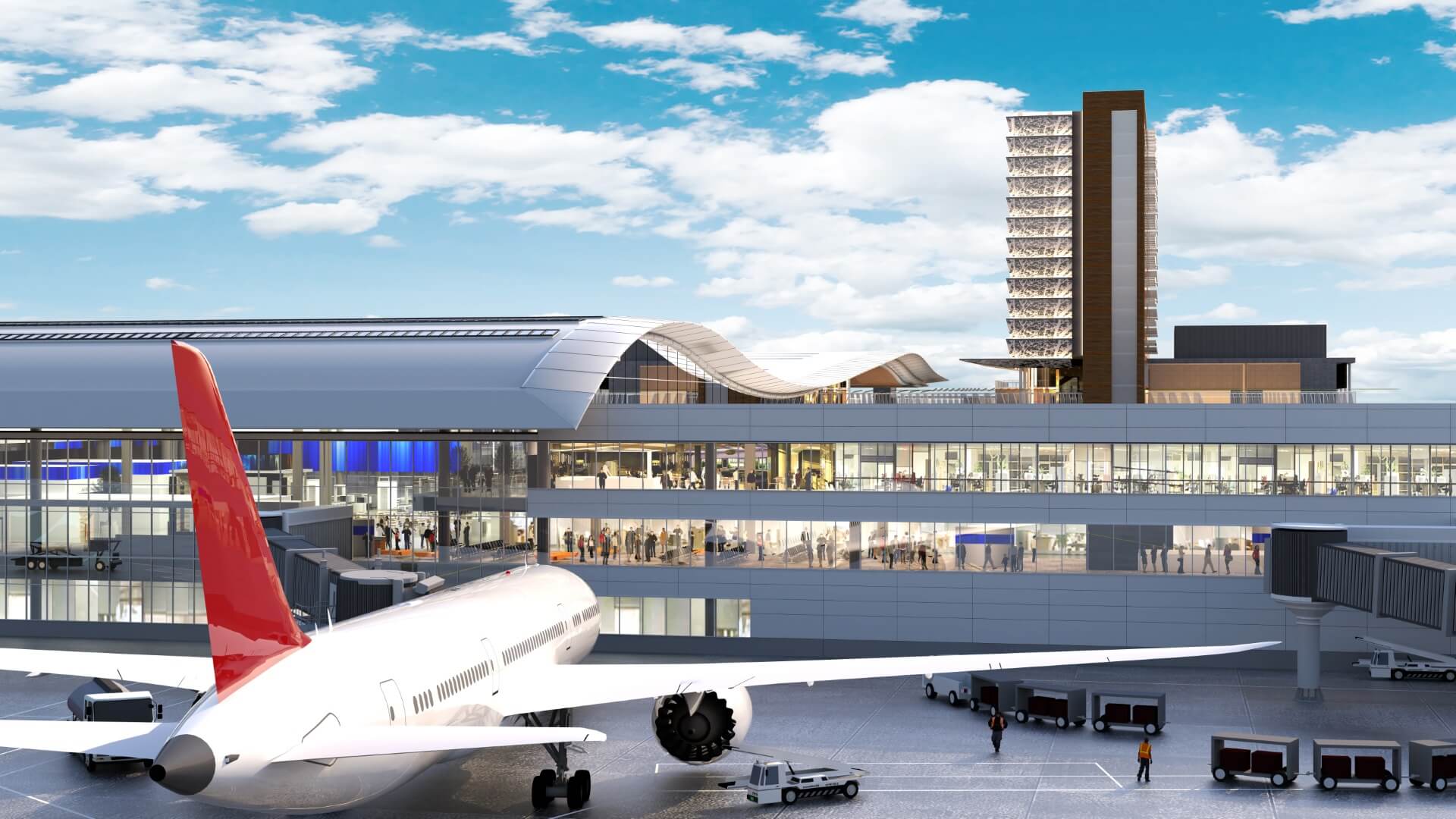 Nashville International Airport is the closest major airport to the Buchanan Arts District. Just a short drive away, the airport serves as a significant hub, connecting Nashville to numerous domestic and international destinations. Whether you're a tourist flying in to explore the artistic wonders of Buchanan or a local resident jetting off on an adventure, the proximity of the airport is undeniably convenient. The routes are well-marked, and given the straightforward nature of Nashville's roads, reaching the airport is typically a hassle-free experience.
When it comes to traversing the city itself, the Buchanan Arts District is well-served by Nashville's public transportation system. The Metropolitan Transit Authority (MTA) operates a network of buses that frequently pass through the district, linking it to various parts of Nashville. These buses are a boon for daily commuters, shoppers, or even tourists keen on exploring different facets of the city without the challenges of driving and parking.
For those preferring a rail experience, the Music City Star, Nashville's commuter rail service, is easily accessible from Buchanan. While its routes are more limited compared to the bus system, it offers a scenic and comfortable journey, particularly useful for those traveling to the eastern suburbs.
Ride-sharing services like Uber and Lyft also have a significant presence in the area, providing yet another option for quick and efficient transportation. These services are especially popular among those who seek door-to-door convenience, be it for a trip to the airport or a night out in the city.
In essence, the Buchanan Arts District's location in Nashville ensures that, despite its serene artistic atmosphere, it remains well-connected to the bustling movement of the city and beyond. Whether by air, bus, rail, or ride-share, residents and visitors are never too far from their next destination.