Brookview, Nashville, TN Homes for Sale
Brookview, Nashville, TN Homes for Sale
October 3, 2023
Brookview Homes
Nestled in the vibrant heart of Tennessee, the homes in Brookview, Nashville stand as a testament to the rich architectural heritage and modernity that the city embodies. Many of the residences here beautifully fuse traditional Southern architecture with contemporary design elements. A common sight in Brookview is the classic American bungalow, with broad front porches supported by sturdy columns, and gabled roofs. These homes often feature large windows, allowing plenty of natural light to flood into generously spaced interiors. Over the years, many homeowners have tastefully upgraded their properties, ensuring that while they retain their historic charm, they also cater to modern comforts.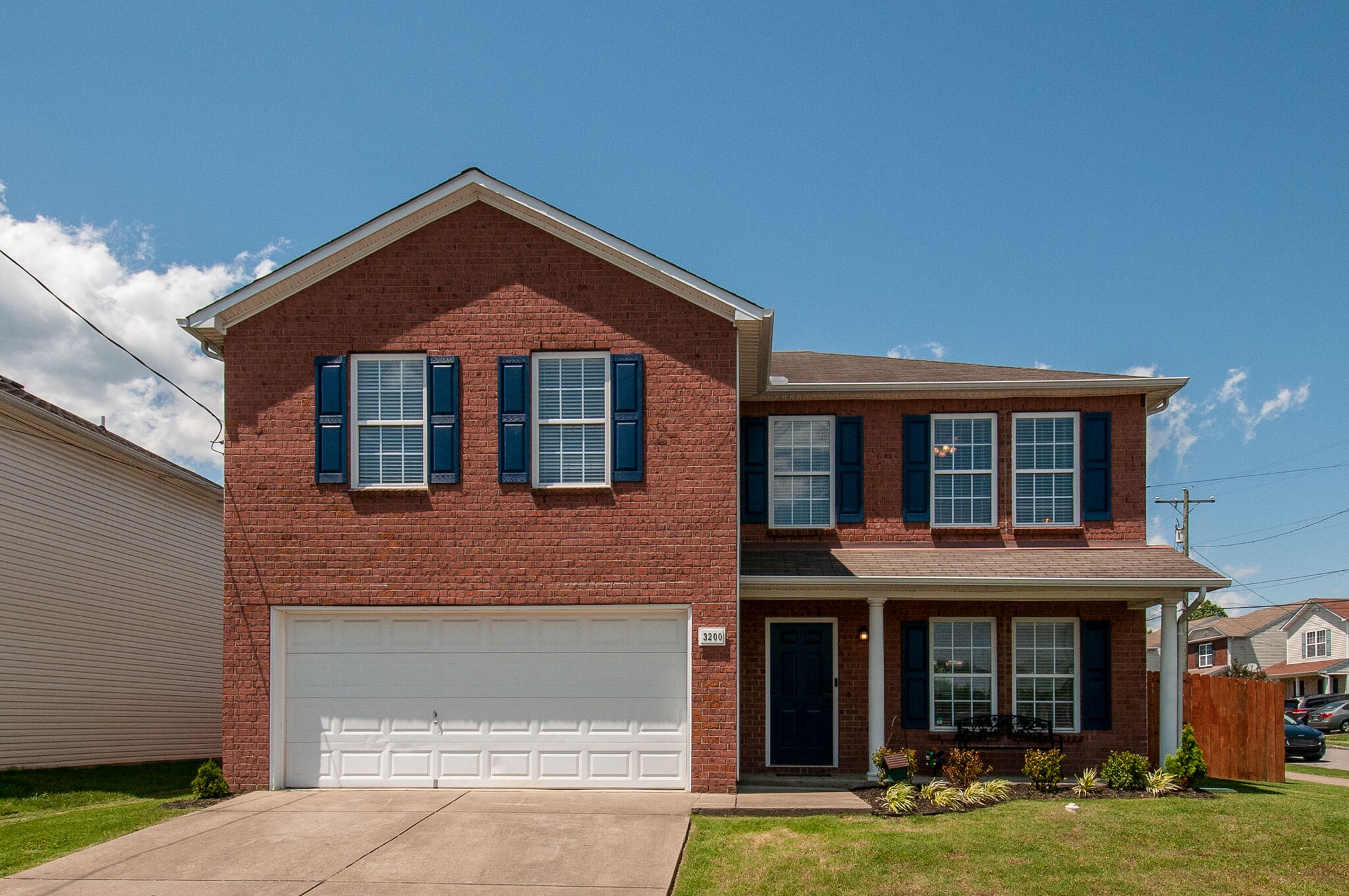 The community vibe of Brookview is undeniably warm and welcoming. Neighbors often know each other by name, fostering a tight-knit atmosphere where community events and seasonal festivals are celebrated with gusto. The mature tree-lined streets not only offer shade during the hotter months but also paint a picturesque scene during fall when leaves change to vibrant hues of orange and red. These serene streets become ideal pathways for leisurely evening strolls, children playing, or neighbors catching up over weekend barbecues.
Adjacent to the residential enclaves, Brookview boasts an array of local amenities that cater to its residents' diverse needs. Quaint cafes, boutique shops, and artisanal stores dot the landscape, making it convenient for families to indulge in weekend brunches or shop for unique finds without venturing too far from home. Furthermore, the neighborhood's proximity to Nashville's bustling downtown ensures that residents have quick access to a broader range of entertainment, dining, and shopping options whenever they desire.
A hallmark of Brookview's community is its emphasis on green spaces and outdoor activities. Several well-maintained parks and recreational areas are dispersed throughout the neighborhood. These spaces often buzz with activity, be it families picnicking on a sunny day, joggers taking in the fresh morning air, or children swinging and sliding in playgrounds. Additionally, the community's commitment to sustainability is evident in its various community gardening initiatives, where locals collaborate to grow organic produce and beautify shared spaces.
Lastly, the safety and security of Brookview residents are paramount. The neighborhood boasts a proactive homeowners' association that works hand in hand with local law enforcement agencies to ensure the well-being of its inhabitants. This collaboration has borne fruit in the form of community watch programs, well-lit streets, and regular security patrols, ensuring that residents can enjoy their beautiful homes and vibrant community with peace of mind.
Similar Communities
In the heart of Nashville, Tennessee, neighborhoods adjacent to Brookview share a similar ambiance, construction quality, and lifestyle, making this part of the city particularly enticing for potential homeowners.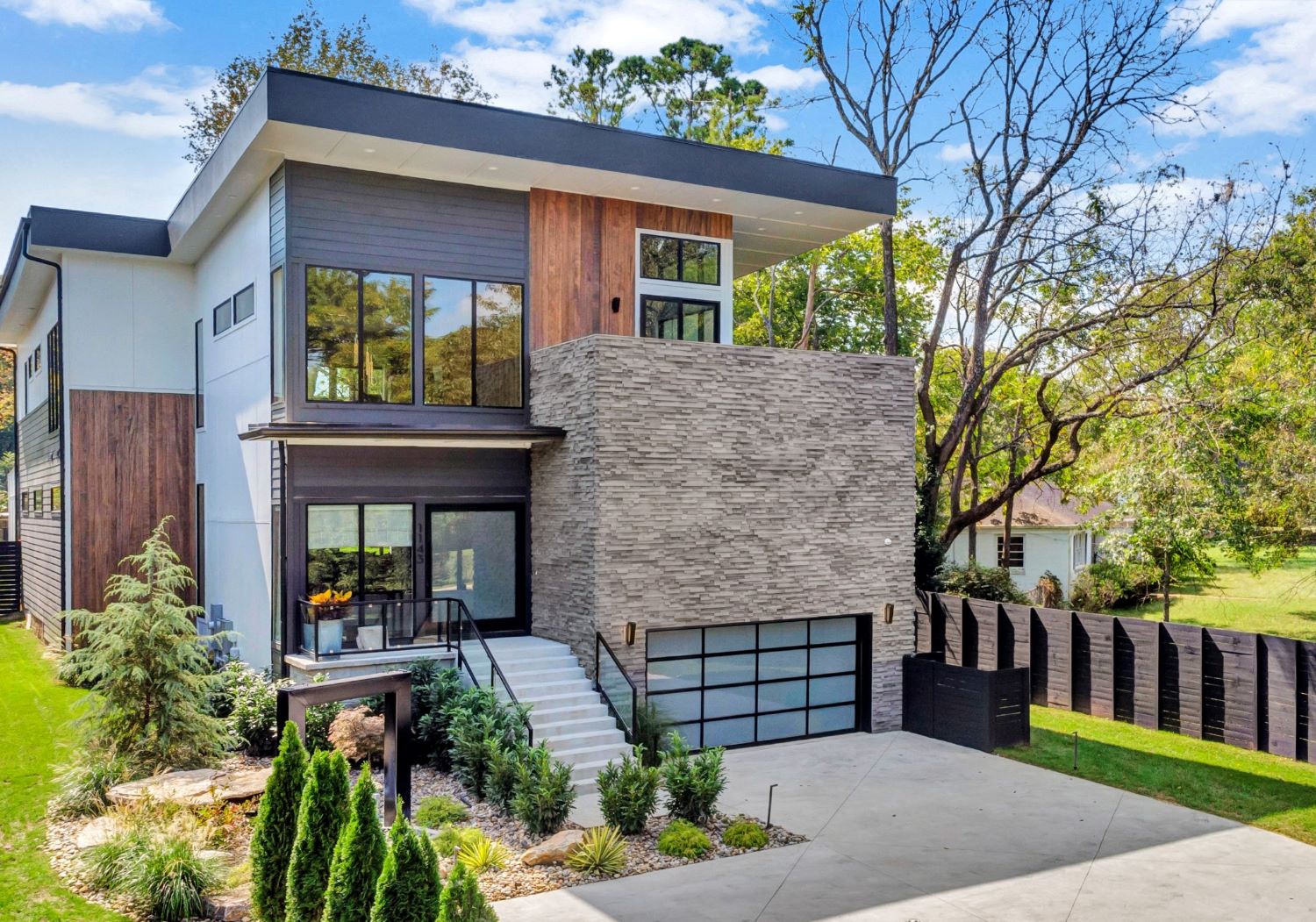 Hillside Terrace, for instance, is a noteworthy neighbor to Brookview, both in terms of architectural elegance and the communal spirit. Just like Brookview, homes here lean heavily towards the classic American bungalow style. Their spacious interiors, large porches, and tasteful upgrades reflect the harmonious blend of tradition and modernity that Nashville cherishes. Beyond the physical structures, Hillside Terrace enjoys a community culture that's strikingly familiar: from the lively neighborhood gatherings to the enthusiastic participation in community projects, the vibes here are reminiscent of Brookview's warm neighborhood embrace.
A stone's throw away lies Meadowbrook, another neighborhood that parallels Brookview in its aesthetic and communal offerings. While Meadowbrook's houses may occasionally experiment with more modern facades, the essence of southern architecture remains at their core. Rich wooden finishes, open-plan interiors, and sprawling gardens are common features. The neighborhood also mirrors Brookview's love for outdoor activities, with beautifully manicured parks, recreational spaces, and a keen emphasis on sustainability and community gardening. The cafes and boutique stores that dot Meadowbrook's streets further add to its charm, creating a haven for those who value both convenience and a touch of luxury.
Closely following the footsteps of Brookview and its neighboring communities is Willow Creek. While a tad more contemporary in its architectural approach, homes in Willow Creek retain the essence of Nashville's housing legacy. Expansive front porches, high ceilings, and artisanal craftsmanship in construction are all hallmarks of this neighborhood. Willow Creek's community is also vibrant and active, with regular events, fairs, and community projects that encourage neighborly interaction and a shared sense of purpose. Proximity to some of Nashville's best schools and recreational facilities further enhances its allure for families seeking a blend of modern living within a traditional setting.
Lastly, the Green Hollow enclave, although smaller in size compared to its counterparts, packs a punch when it comes to delivering a lifestyle akin to Brookview. Homes here, often set against the backdrop of mature trees and beautifully landscaped paths, are a blend of the classic and contemporary. The residents of Green Hollow take immense pride in their community, evident from the impeccably maintained exteriors of homes, the active participation in community events, and the shared ethos of sustainability and green living.
Food Scene
Ah, when it comes to dining options near Brookview, Nashville, TN, you're truly in for a treat! This part of Nashville is a melting pot of culinary delights that cater to every palate. Let me take you on a quick culinary journey through some of the best places that the locals swear by.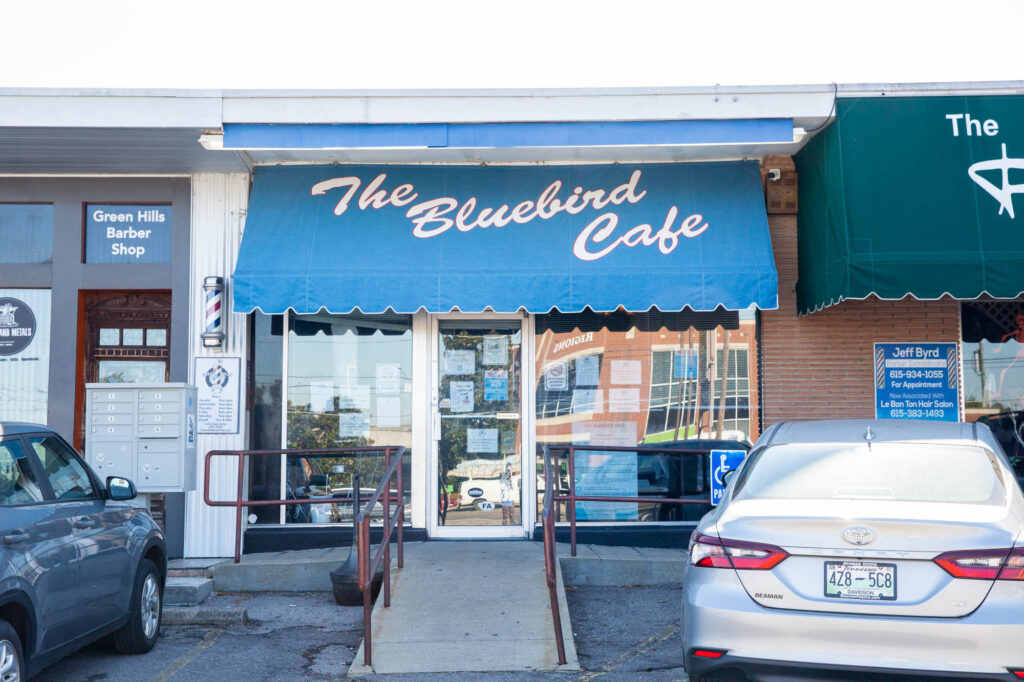 First off, there's the Rustic Spoon, a charming bistro that has made a name for itself with its farm-to-table approach. Every dish here tells a story of fresh produce and authentic flavors, be it their hearty brunch options or the delectable dinner menu. The ambience, with its wooden accents and soft lighting, makes it a preferred spot for both casual family dinners and romantic date nights.
Then there's the Bluebird Café, an establishment that not only offers mouthwatering Southern cuisine but also hosts live music nights, making it an integral part of Nashville's vibrant music scene. Imagine digging into classic comfort foods like fried chicken or shrimp and grits, all while being serenaded by upcoming local talent. The experience is truly unmatched.
For those who have a penchant for international flavors, Brookview's vicinity boasts the delightful Toscana Ristorante. As the name suggests, this Italian gem offers a menu brimming with classics - from rich, creamy pastas to wood-fired pizzas that have the perfect crust. Their tiramisu, I've heard, has many patrons coming back just for another slice!
However, if you're in the mood for some spicy Asian cuisine, the Golden Dragon is the place to be. Famous for its dim sum and Szechuan dishes, it's a haven for those who crave flavors from the East. The decor, characterized by ornate Chinese art and a tranquil ambiance, further accentuates the dining experience.
Finally, for casual outings or those quick coffee runs, The Corner Bean is a much-loved spot. Beyond its aromatic coffees and teas, they also serve an array of sandwiches, pastries, and light bites, making it an ideal place to catch up with friends or immerse oneself in a book.
Trust me, the dining scene around Brookview is a delightful exploration that leaves both the heart and belly full.
Entertainment
When you're in the vicinity of Brookview, Nashville, TN, saying there's never a dull moment might be an understatement! The entertainment and sporting events in and around this area truly exemplify the vivacious spirit of Nashville.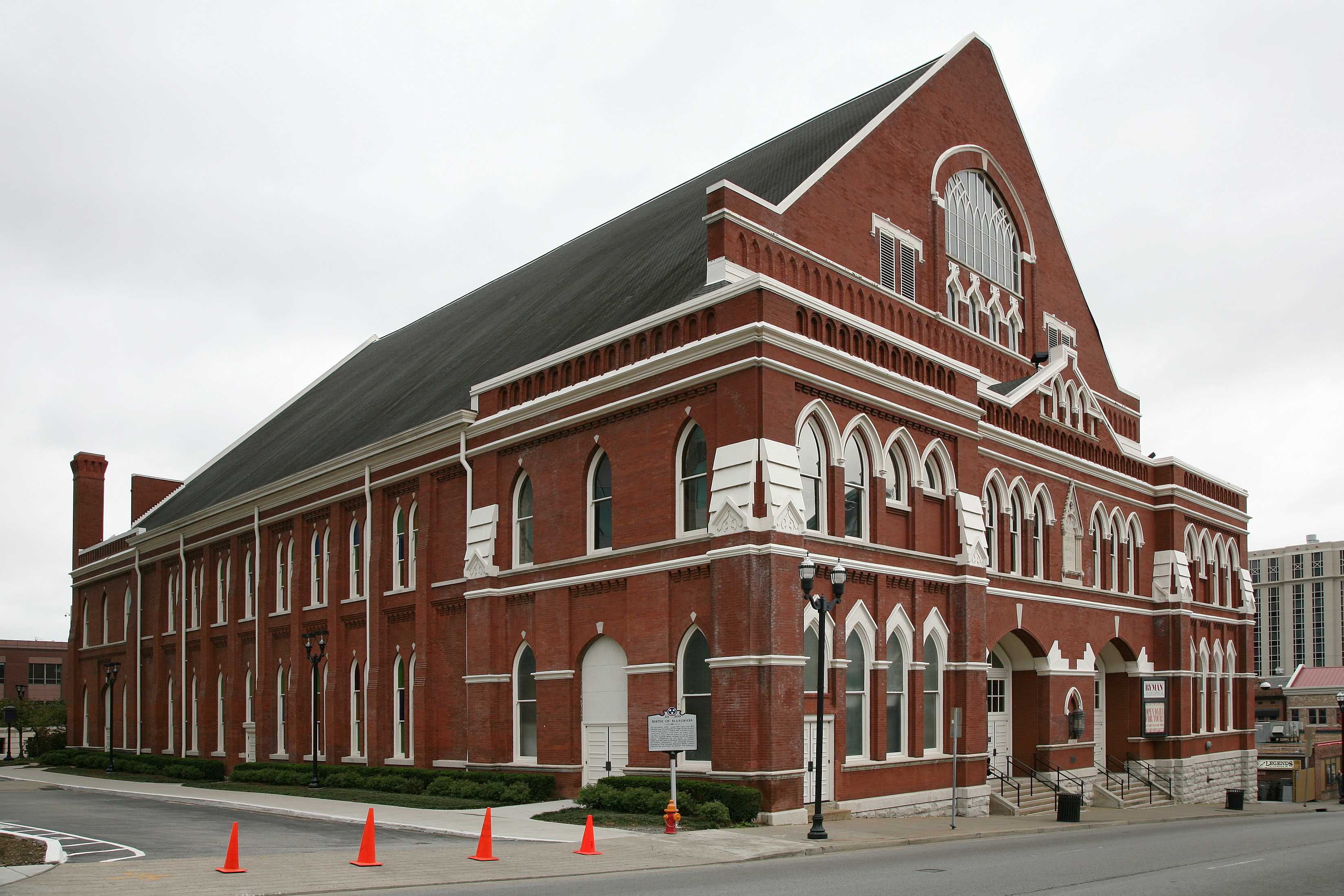 Let's talk music first. Nashville, often dubbed "Music City," lives up to its name with venues that offer live music almost every night. Just a short drive from Brookview is the legendary Ryman Auditorium. Originally a tabernacle and later the home of the Grand Ole Opry, the Ryman has seen performances from legends across genres. And while the big names do draw a crowd, it's also the unscheduled, impromptu performances that can make your evening special.
On the topic of legends, the Country Music Hall of Fame is another hotspot not too far from Brookview. While not a live venue per se, the deep dive into the history of country music and its legends is a treat for any music enthusiast.
Switching gears to sports, you can't miss the adrenaline-pumping games at the Nissan Stadium. Whether it's a Tennessee Titans football game or an exciting soccer match with Nashville SC, the atmosphere is electric. The camaraderie among fans, the cheers, the occasional groans - it's all a part of the package, making every event a memorable experience.
For those who are more inclined towards indoor sports, the Bridgestone Arena, which is also within easy reach of Brookview, often hosts thrilling NHL games with the Nashville Predators. Ice hockey in the heart of Tennessee? Absolutely! And let's not forget the concerts and other live events the arena hosts throughout the year.
Lastly, for a slightly different kind of entertainment, the Parthenon at Centennial Park offers a blend of culture, history, and architecture. A full-scale replica of the original Parthenon in Athens, it's an ode to Nashville's moniker as the "Athens of the South." Inside, there's an art museum and the colossal statue of Athena, making it an intriguing spot for both art lovers and those curious about Greco-Roman history.
So, whether you're a sports fanatic, a music lover, or someone who enjoys a mix of history and art, the area around Brookview promises to keep you entertained and enthralled.
Health and Wellness
For those keen on leading a healthy and balanced lifestyle, the Brookview area in Nashville, TN is truly a gem! The array of health and wellness options here beautifully cater to both the body and soul.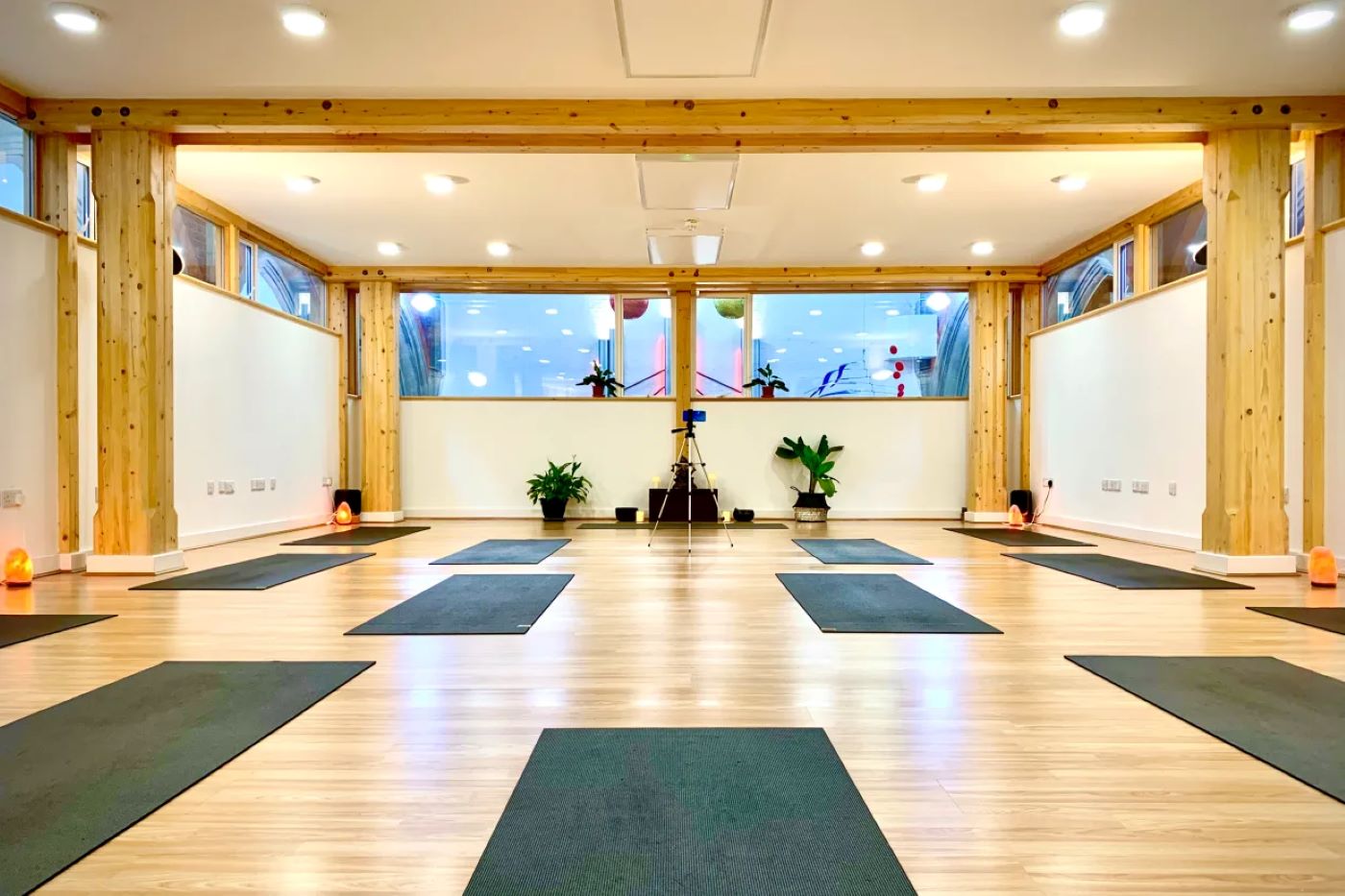 To kick things off, let's talk about the Green Canopy Yoga Studio. Just a short distance from Brookview, this tranquil haven offers a variety of yoga classes catering to all skill levels. From Vinyasa flows to deep Yin sessions, it's an ideal spot to stretch, strengthen, and find inner peace. The instructors there are incredibly attentive, ensuring everyone gets a personalized experience, whether you're a seasoned yogi or just starting your journey.
If you're more of a gym enthusiast, the Brookview Fitness Center has got you covered. Equipped with state-of-the-art machines, free weights, and a variety of group classes, it's a hub of activity from dawn to dusk. They even have personal trainers on hand to guide members towards their fitness goals, be it weight loss, muscle gain, or overall endurance training.
Now, wellness isn't just about exercise; it's also about nourishment. The Fresh Greens Market, located not too far from Brookview, is a favorite among locals. Stocked with organic produce, whole grains, and an array of natural supplements, it's the go-to place for those keen on a clean, wholesome diet. They also host monthly nutrition workshops, offering insights into various diets, meal planning, and the benefits of different superfoods.
For those who prefer a holistic approach to health, the Brookview Holistic Healing Center offers a range of services from acupuncture and chiropractic sessions to massage therapy and reflexology. Many residents swear by their monthly or even weekly visits, finding relief from chronic ailments and daily stresses alike.
Lastly, for the mind and spirit, the Serenity Meditation Center offers guided meditation and mindfulness workshops. In today's fast-paced world, finding a moment of calm can make all the difference, and this center, with its serene ambiance and skilled guides, provides just that.
In essence, the Brookview area truly understands the facets of health and wellness, offering residents a comprehensive range of options to ensure a life of balance, vitality, and well-being.
Outdoor Lifestyle
Brookview, situated in the heart of Nashville, TN, is an oasis for outdoor enthusiasts and nature lovers. With a plethora of parks, nature trails, and activities to choose from, residents are truly spoiled for choice when it comes to soaking up the natural beauty of the area.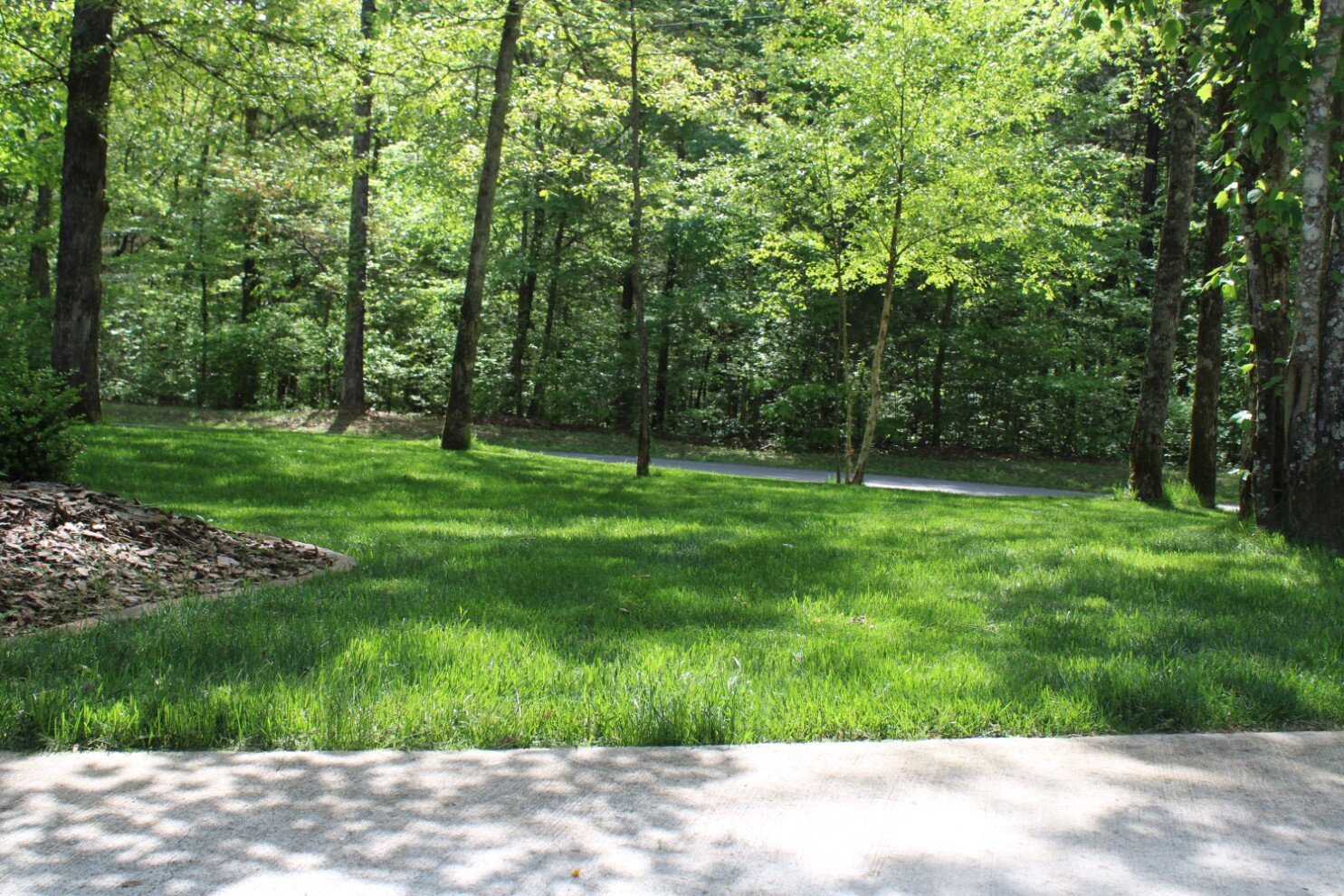 One of the standout green spaces has to be the Cedar Grove Park. Spanning acres of meticulously maintained grounds, this park is the perfect retreat for families and solo adventurers alike. Walking and jogging trails wind through tall, whispering trees and alongside bubbling streams. For those with little ones, the park also boasts well-equipped playgrounds, ensuring that kids can burn off their energy in a safe and fun environment.
Adjacent to Cedar Grove is the Brookview Bird Sanctuary, a must-visit for bird watchers and nature photographers. Especially during the migratory seasons, the sanctuary becomes a vibrant tapestry of colors and songs, as various bird species find refuge in its dense foliage. It's not uncommon to spot enthusiasts with binoculars and cameras, patiently waiting for that perfect shot or simply enjoying the melodic symphony of chirrups.
For those keen on more adventurous outdoor activities, the Ridgeview Adventure Trails are the place to be. From mountain biking paths to challenging hiking trails, it caters to thrill-seekers of all levels. And the reward after a rigorous trek? Stunning panoramic views of Nashville, making every drop of sweat absolutely worth it.
Water lovers aren't left out either. The Brookview Lakeside offers a variety of activities, from tranquil paddle boarding sessions to exhilarating kayak rides. On weekends, it's common to see families picnicking by the lakeside, children splashing about, and couples embarking on serene boat rides, enjoying the reflections of the setting sun on the water.
But beyond these designated areas, what truly stands out about Brookview is its community's commitment to preserving nature. Many local groups organize regular tree planting drives, clean-up campaigns, and nature education workshops. It's heartwarming to see residents, young and old, come together to ensure that the area's natural beauty remains untarnished for generations to come.
All in all, the outdoor lifestyle in and around Brookview is rich, varied, and deeply connected to the stunning natural landscapes that this part of Nashville has been blessed with.
Education
The Brookview area of Nashville, TN, offers a stellar array of educational options, encompassing both private and public institutions, that cater to the diverse needs and aspirations of its residents.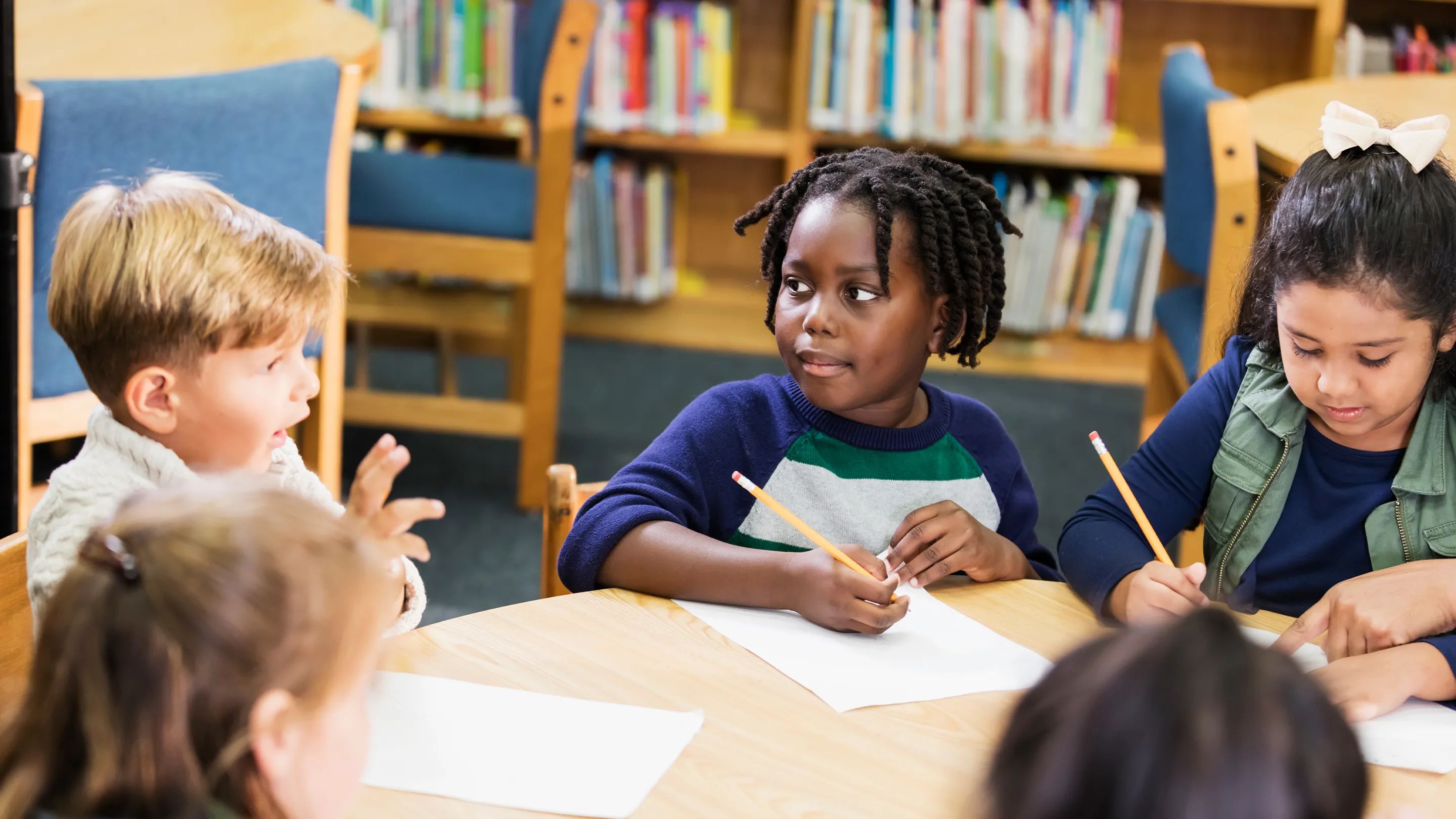 Diving into the public school spectrum, the Brookview Public School stands as a testament to the commitment the city has to provide quality education for all. With an inclusive curriculum and a focus on holistic development, it has consistently garnered accolades for its innovative teaching methods and student achievements. The teachers are not only well-versed in their subjects but are also deeply committed to ensuring that each child is given the attention and guidance they need to flourish.
For those eyeing a middle school education, the Brookview Central Middle School has been a preferred choice for many local families. With its state-of-the-art facilities, dedicated faculty, and a plethora of extracurricular activities, it provides students with ample opportunities to explore their interests, be it in the sciences, arts, or sports.
On the private education front, the Prestige Academy of Brookview stands out. This institution, with its smaller class sizes and personalized attention, ensures that students receive a tailored educational experience. The academy's curriculum, while rigorous, places a significant emphasis on critical thinking, problem-solving, and character building. Moreover, its verdant campus and well-equipped classrooms make it an inspiring place for young minds to learn and grow.
But it's not just about primary and secondary education in Brookview. For families with younger children, several esteemed preschools and kindergartens, both public and private, dot the landscape. The Little Explorers Preschool, for instance, has garnered quite a reputation for its play-based learning approach and nurturing environment.
Furthermore, Brookview's proximity to Nashville means that higher educational institutions, including some renowned colleges and universities, are easily accessible. This ensures that as students graduate and look towards furthering their education, they have some of the country's best institutions right at their doorstep.
In essence, residents of Brookview can rest easy when it comes to their children's education. With a blend of tradition and modernity, the schools in this locale promise not just academic excellence but also the development of well-rounded individuals ready to take on the world.
Shopping and Retail
For those with a penchant for retail therapy, Brookview, Nashville, TN, will certainly not disappoint! The area is dotted with a delightful mix of shopping destinations, catering to both the avid shopper and the casual browser.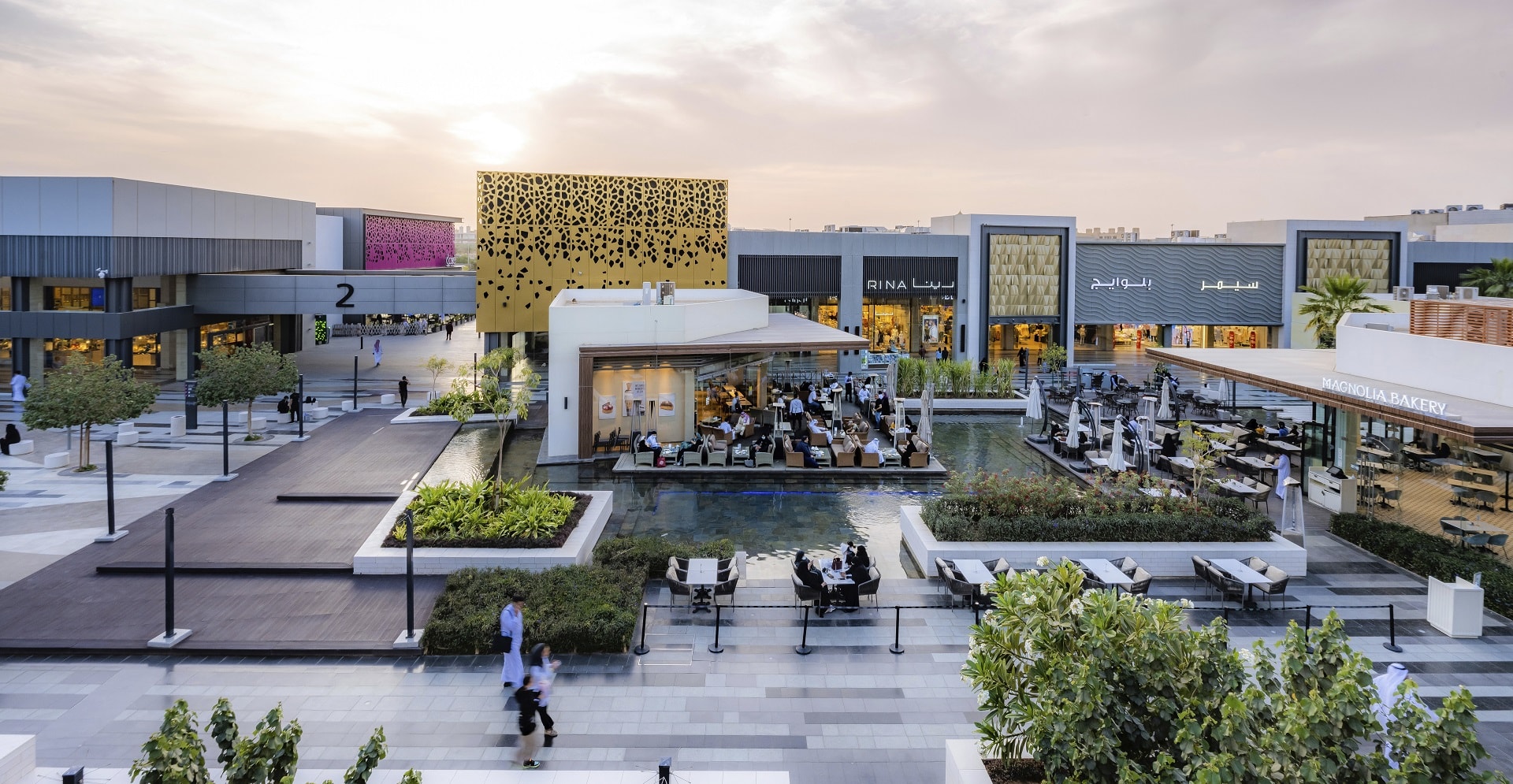 Starting with the Brookview Town Center, it's an absolute favorite among locals and visitors alike. This expansive shopping hub boasts a medley of both well-known brands and local boutiques. Whether you're on the hunt for the latest fashion trends, unique handcrafted jewelry, or simply wish to update your home decor, this place promises a rich shopping experience. The center's spacious walkways, punctuated by charming cafes and eateries, make it perfect for a leisurely day out.
A short drive away lies the Heritage Market, a treasure trove for those who love to uncover vintage finds and antiques. Each stall has its own story to tell, from rustic furniture pieces that echo tales of a bygone era to vintage records that are sure to evoke a sense of nostalgia. Even if you're not looking to buy, just wandering through the aisles and chatting with the passionate vendors is an experience in itself.
For those who have a soft spot for artisanal and handcrafted goods, the Brookview Artisan Alley is the place to be. Every weekend, local craftsmen set up their stalls, showcasing everything from hand-poured candles and organic skincare to bespoke clothing and intricate jewelry. It's a testament to Nashville's vibrant arts and crafts scene and is a great spot to pick up a unique gift or two.
But it's not just about malls and markets. Scattered across Brookview are several independent boutiques, each offering curated selections of fashion, home goods, and more. Places like 'Luna's Boutique' with its boho-chic collections, and 'Homestead Interiors' with its modern yet timeless home accents, are gems that many locals swear by.
In a nutshell, the shopping scene around Brookview beautifully encapsulates the spirit of Nashville - a harmonious blend of the contemporary and the classic. Whether you're a seasoned shopper or just in the mood for some window shopping, the retail landscape here promises a delightful and diverse experience.
Business and Economy
Brookview's proximity to the heart of Nashville, TN, offers it a unique position in terms of business and industry exposure. The region's economic tapestry is both vibrant and varied, reflecting the dynamism of its residents and the rich history of Nashville itself.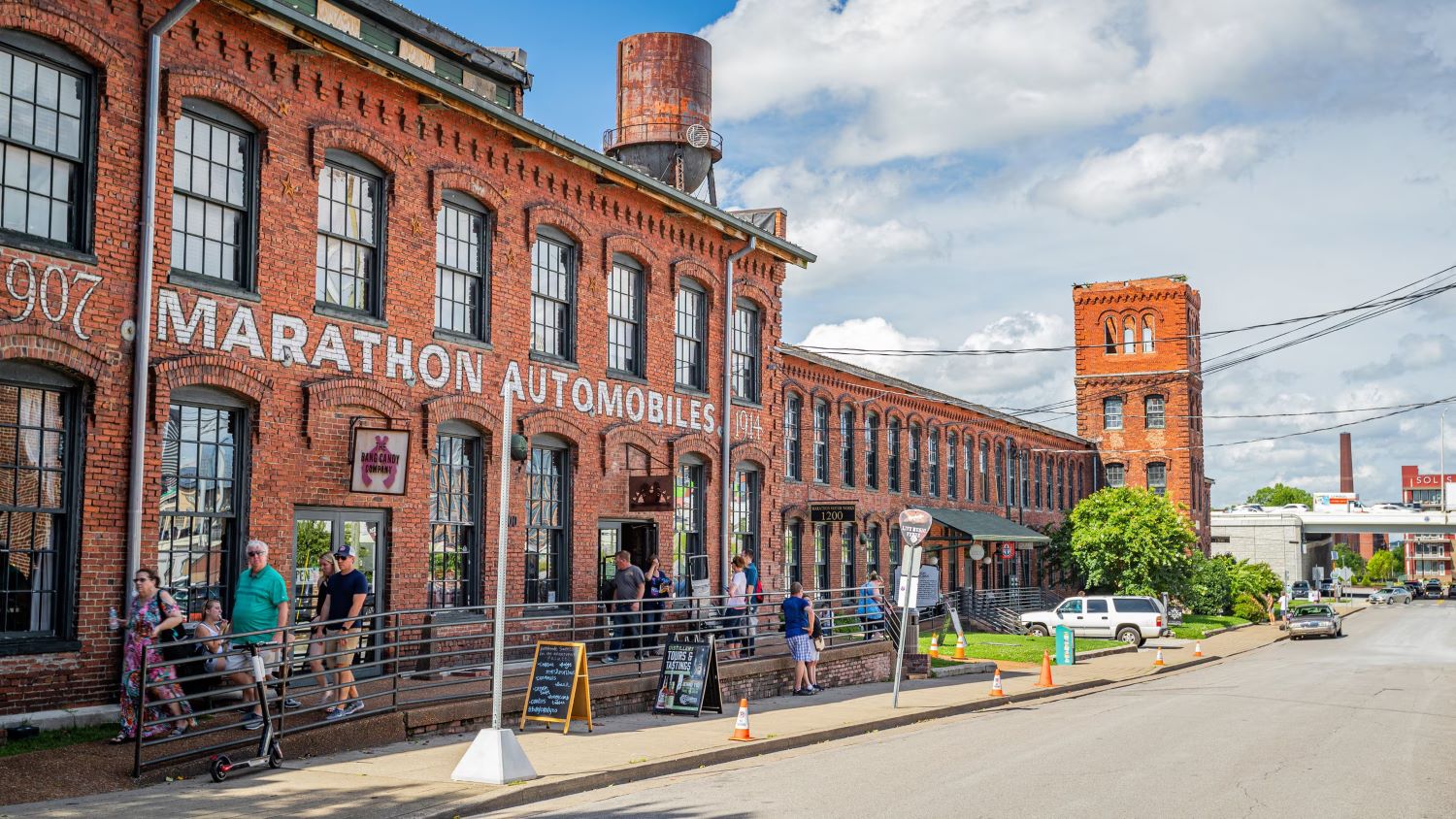 One cannot talk about Nashville without mentioning its deep-rooted association with music. Often hailed as the "Music City," Nashville is home to numerous recording studios, record label offices, and music management companies. Just a stone's throw away from Brookview, the bustling corridors of Music Row are abuzz with artists, producers, and talent scouts. This musical hub not only generates significant revenue but also creates numerous job opportunities for professionals across various roles, from sound engineers to marketing experts.
Parallel to its musical persona, Nashville has also emerged as a significant hub for healthcare. Renowned institutions, research centers, and medical corporations have their bases here, providing both world-class medical care and driving economic growth. The city's expanding healthcare industry supports a myriad of roles, from clinical positions to administrative and research-based jobs, creating a robust support system for the Brookview community.
Tourism, too, plays a crucial role in fueling the local economy. Nashville's rich tapestry of history, music, and culture attracts visitors from across the globe. Brookview's vicinity boasts a plethora of hotels, tour companies, and ancillary businesses, all catering to the ever-growing influx of tourists. From historical tours delving deep into the Civil War era to gastronomic experiences that tantalize the palate, the tourism sector ensures a steady influx of revenue and employment opportunities.
Lastly, the rise of tech startups and entrepreneurship in recent years cannot be overlooked. The presence of accelerators and co-working spaces near Brookview suggests a burgeoning tech scene. Entrepreneurs are increasingly drawn to Nashville, lured by its supportive community, strategic location, and the promise of tapping into a diverse talent pool. This influx of innovation and tech-driven businesses promises a bright future for the region's economic landscape.
In essence, the area surrounding Brookview is a microcosm of Nashville's larger economic narrative. A harmonious blend of tradition and modernity, of art and industry, it's a testament to the city's resilience, adaptability, and unyielding spirit.
Hotels and Lodging
Ah, Brookview and its surrounding areas in Nashville, TN, truly offer a delightful array of lodging options, ensuring that visitors find just the right place to rest their heads after a day of exploring the city's treasures.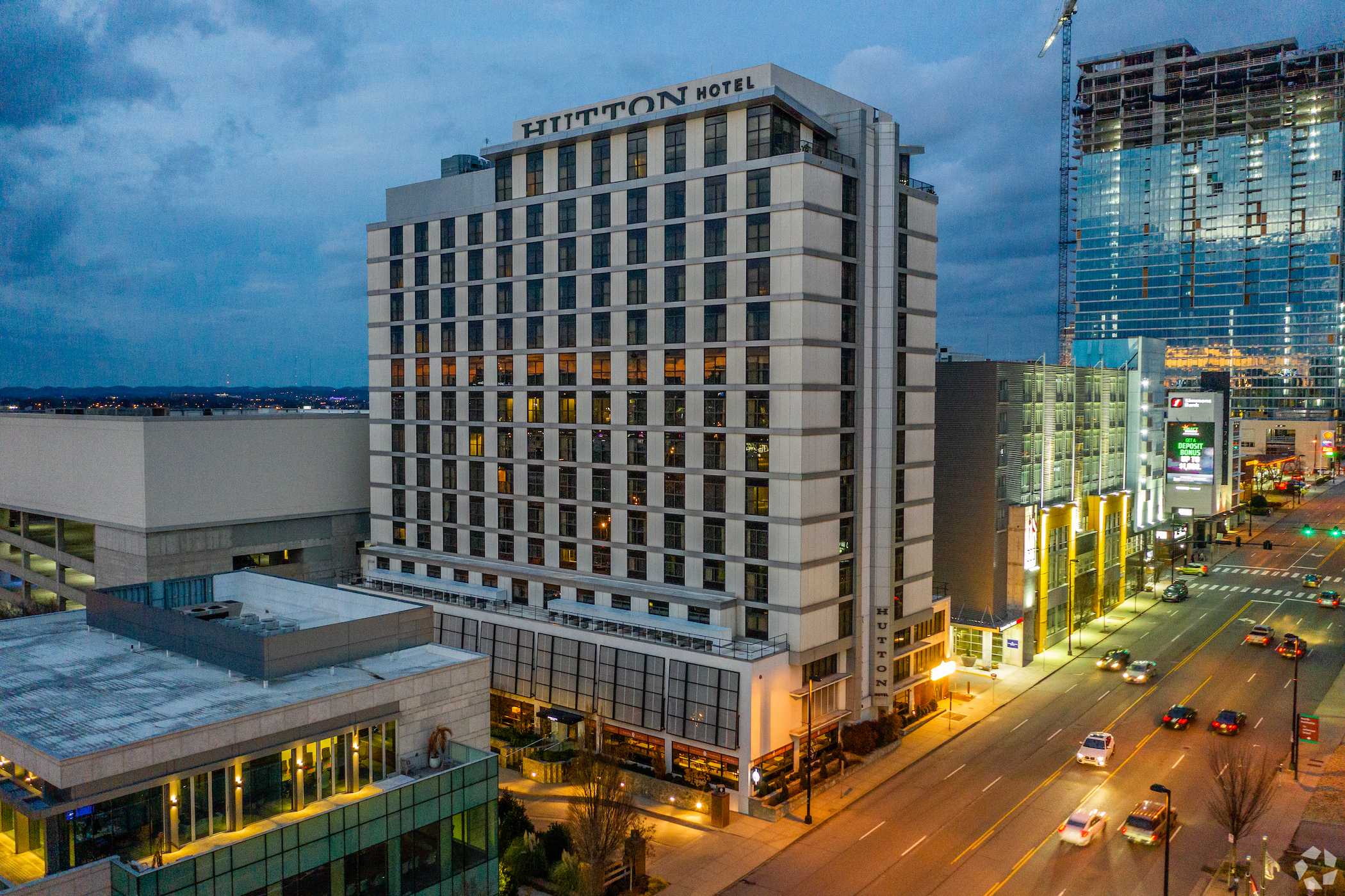 Let's start with the elegant and renowned Brookview Grand Hotel. Nestled just a few minutes from the heart of Brookview, this establishment offers a blend of luxury and comfort. With its plush rooms, state-of-the-art amenities, and a rooftop lounge boasting panoramic views of the Nashville skyline, it's a favorite for those seeking a touch of opulence during their stay.
For those who prefer a cozier, more intimate setting, the area boasts several bed and breakfast options. The Maplewood Inn, for instance, exudes Southern charm. Housed in a beautifully restored Victorian mansion, each room tells its own story, adorned with antique furniture and delicate floral patterns. The innkeepers, Martha and Robert, are known for their warm hospitality, ensuring guests feel right at home. Their signature Southern breakfast, featuring homemade biscuits and gravy, is something that guests look forward to every morning.
If modern and chic is more your style, then the Urban Loft Hotel might just be the spot for you. This boutique hotel, with its minimalist design and contemporary amenities, caters especially to younger travelers and those on business trips. Its strategic location, close to several business hubs and nightlife spots, makes it a popular choice for many.
Lastly, for travelers on a budget or those seeking longer-term stays, the Brookview Guesthouse offers both private rooms and shared accommodations. Known for its vibrant community of travelers from around the world, it's a fantastic place to meet fellow explorers, swap stories, and perhaps even plan a day out together.
In essence, whether you're seeking the grandeur of a luxury hotel, the warmth of a bed and breakfast, or the camaraderie of a guesthouse, the Brookview area in Nashville ensures every traveler finds their perfect lodging match. It's all about Southern hospitality, after all!
Travel and Transportation
When it comes to connectivity and ease of transport, Brookview, located in Nashville, TN, certainly stands in good stead. One of the biggest conveniences for residents and visitors alike is its proximity to a major transportation hub: Nashville International Airport.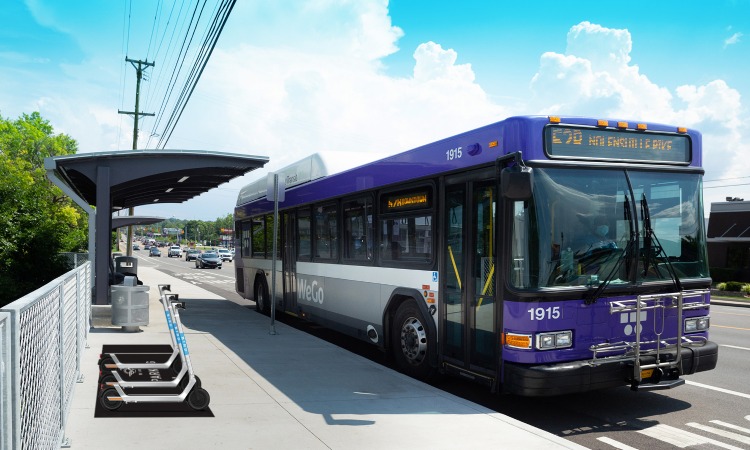 Nashville International Airport, fondly known as BNA, is merely a short drive from Brookview. For the frequent fliers, business travelers, or those just popping into town for a weekend getaway, the closeness of the airport is truly a boon. It ensures that the transition from the plane to your destination in Brookview is seamless, be it for work or leisure. Plus, with several ride-sharing services and taxis available round the clock, reaching the airport or getting from it to Brookview is hassle-free.
But it's not just about air travel. When it comes to moving around the city, Brookview residents enjoy a good range of public transportation options. The Nashville Metropolitan Transit Authority (MTA) operates a comprehensive bus service that covers Brookview and its surrounding areas. Regular and well-maintained, these buses make daily commutes or short city trips both economical and environmentally friendly. The bus stops are strategically placed, ensuring that residents are never too far from a pickup point.
For those who prefer rail travel, the Music City Star commuter train is a fantastic option. While the closest station might require a short drive or bus ride from Brookview, once on board, passengers can revel in a comfortable and scenic journey across Nashville's neighborhoods.
Lastly, for the cycling enthusiasts, Brookview boasts several bike-sharing stations. With Nashville's increasing focus on sustainable transportation, these stations are becoming increasingly popular. It's common to see residents and tourists alike pedaling their way through the streets, enjoying the city's sights at a leisurely pace.
In summary, Brookview's strategic location ensures that whether you're jetting off to a distant locale, commuting within the city, or simply exploring Nashville's charming nooks and crannies, you're well-connected and on the move with ease.