Brookview Forest, Nashville, TN Homes for Sale
Brookview Forest, Nashville, TN Homes for Sale
October 3, 2023
Brookview Forest Homes
Nestled in the heart of Nashville, TN, Brookview Forest presents a harmonious blend of architectural elegance and modern living. The homes in this picturesque neighborhood are a testament to careful planning and design, combining timeless aesthetics with contemporary features. Many homes showcase brick and stone facades, with expansive porches and large windows that invite ample natural light. The interiors often boast hardwood floors, granite countertops, and spacious rooms, reflecting a blend of functionality and luxury.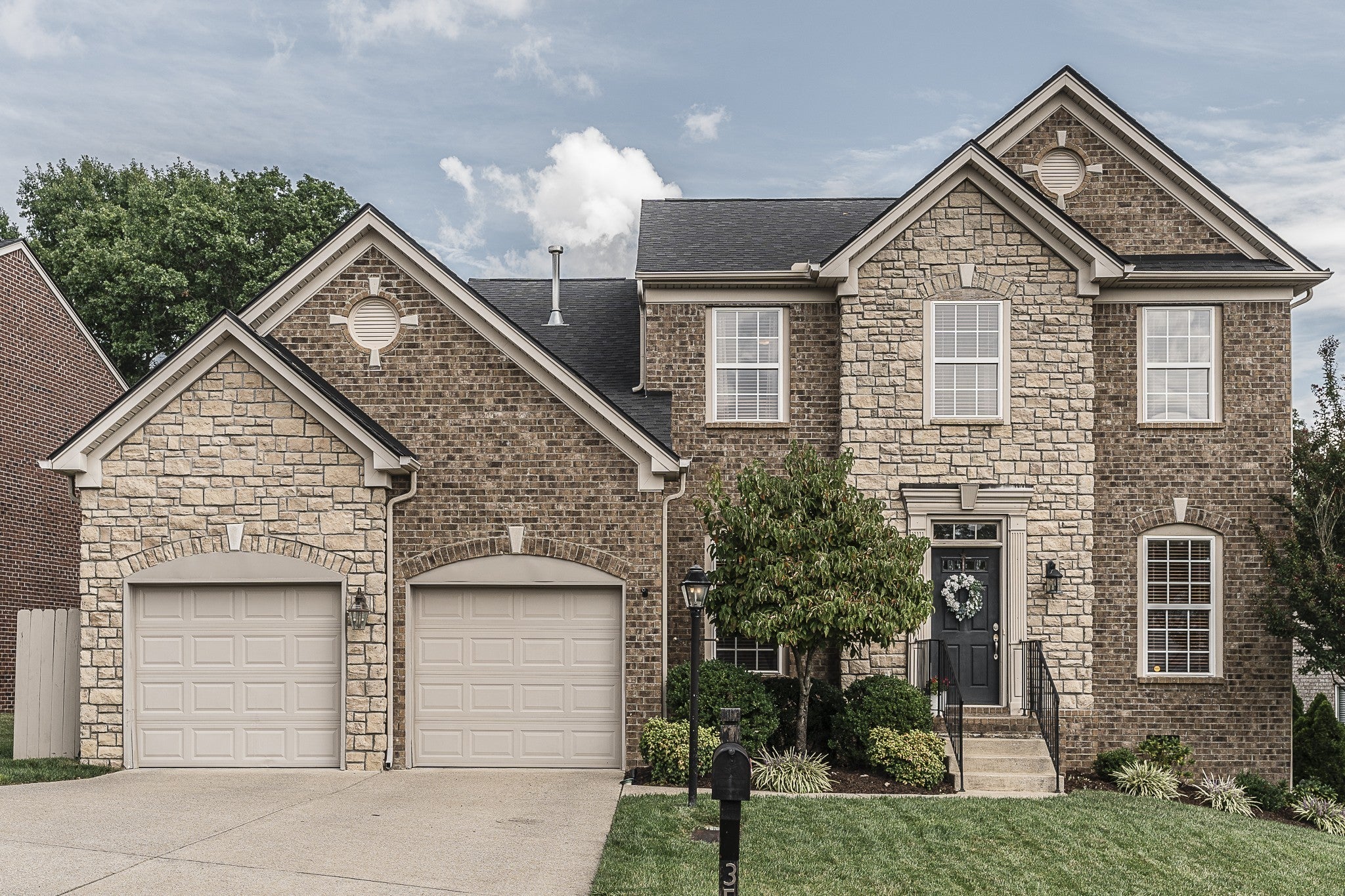 While individual homes exude charm and sophistication, the shared amenities and community spirit are what truly set Brookview Forest apart. Wide, tree-lined streets are a common sight, ensuring that residents have a tranquil environment in which to live, play, and relax. The verdant canopy of trees, lush landscapes, and well-maintained lawns speak to a community that values nature and the serenity it brings. Children can often be seen playing in the many open green spaces, while adults engage in evening walks or casual conversations with neighbors.
The location of Brookview Forest in Nashville offers its residents a dual advantage. While the community feels like a secluded oasis, it is conveniently close to various essential services and entertainment venues. Grocery stores, cafes, schools, and healthcare centers are easily accessible, ensuring that residents don't have to venture far for their day-to-day needs. Additionally, being in the vibrant city of Nashville means that the musical heritage, cultural events, and trendy spots are just a short drive away.
Furthermore, the residents of Brookview Forest are a tight-knit group, often coming together for community events, block parties, and seasonal celebrations. This camaraderie fosters a sense of belonging and adds a unique layer of warmth to the neighborhood. Safety is also a top priority here, with local neighborhood watch programs and community guidelines in place to ensure a peaceful living environment for all.
In essence, the homes in Brookview Forest are more than just brick and mortar structures; they are abodes that encapsulate a way of life. The surrounding community, with its blend of nature, convenience, and interpersonal relationships, complements the living experience, making it a sought-after destination in Nashville, TN.
Similar Communities
Adjacent to Brookview Forest, the community of Green Hills stands out for its similar price point and construction standards. Homes in Green Hills exude a classic Southern charm, seamlessly blending traditional architecture with modern amenities. Much like Brookview Forest, the residences here feature spacious interiors, large windows, and luxurious finishes such as hardwood floors and stone countertops. The neighborhood is dotted with boutiques, upscale dining spots, and the famed Bluebird Cafe, providing a blend of luxury and convenience to its residents.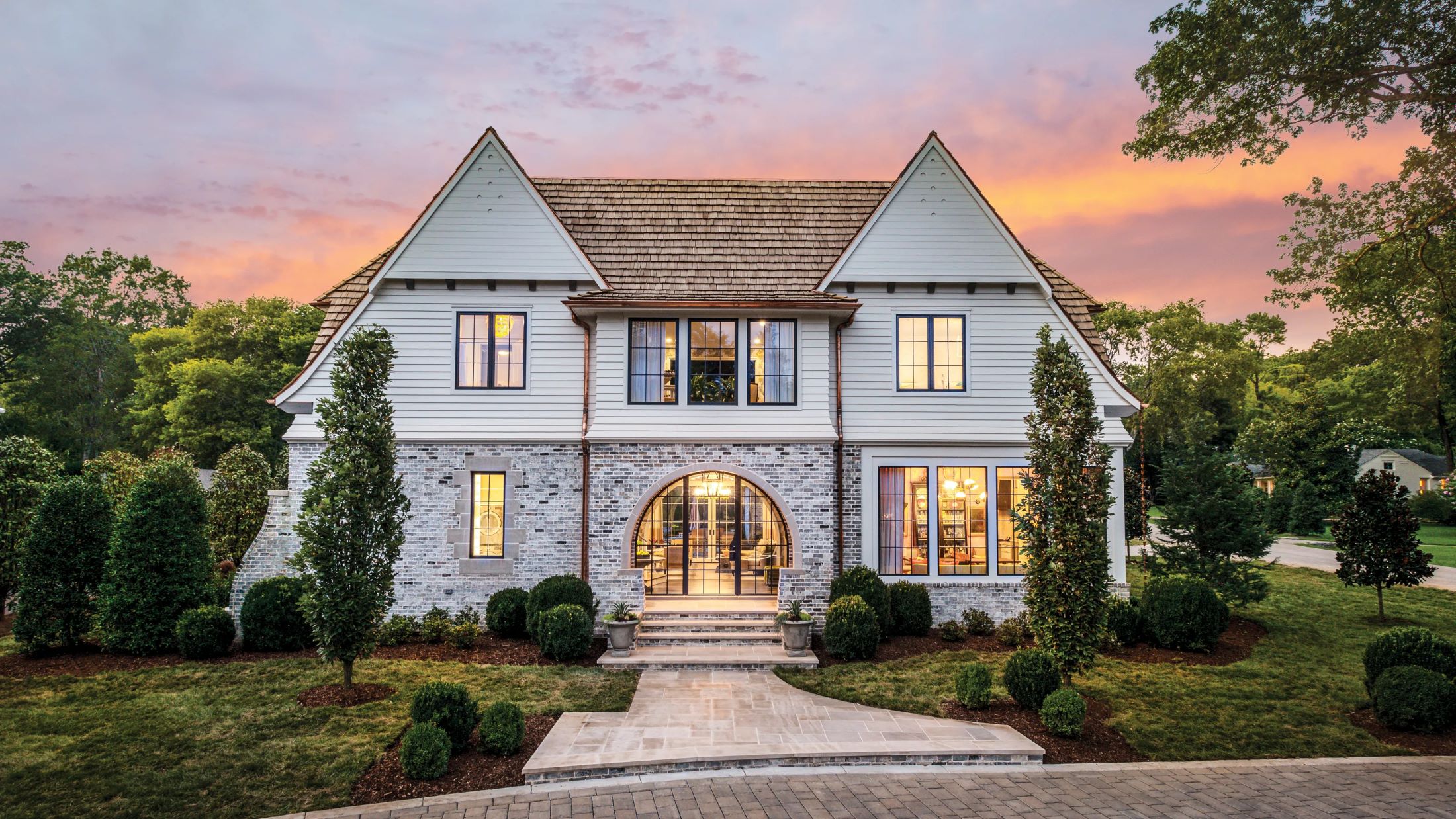 Just a short drive away, the enclave of Belle Meade also mirrors the construction and lifestyle of Brookview Forest. Known for its stately homes, Belle Meade boasts properties that are both grand and inviting. The neighborhood is steeped in history, with many homes retaining their original, historical features while incorporating contemporary updates. The sprawling lawns, mature trees, and the presence of the Belle Meade Country Club offer residents an upscale lifestyle paired with opportunities for recreation and leisure.
Crieve Hall, another nearby neighborhood, offers a lifestyle reminiscent of Brookview Forest. This community is prized for its mid-century homes that have been renovated to suit today's discerning homeowner. The architecture here pays homage to its roots, with many homes boasting brick facades, large yards, and cozy fireplaces. The tree-lined streets and active neighborhood association ensure a sense of community and security, drawing in families and professionals alike. Proximity to local parks, schools, and shopping centers adds to its allure, making it a top choice for those seeking a blend of old-world charm and modern convenience.
Richland/West End is yet another neighborhood that parallels the charm of Brookview Forest. Flanked by historic homes, this area radiates a sense of timelessness. The homes, predominantly built in the early to mid-1900s, showcase period-specific architecture with updates that cater to contemporary needs. The neighborhood's walkability, combined with its closeness to Richland Park and local businesses, allows residents to embrace a laid-back yet enriched lifestyle. Here, community events, porch gatherings, and neighborhood strolls are common, encapsulating the essence of Southern hospitality.
In the vicinity of Brookview Forest, these neighborhoods stand as testament to Nashville's commitment to preserving its architectural heritage while catering to the needs and desires of its modern residents. Each community, with its distinct charm and offerings, complements the ethos and allure of Brookview Forest, presenting prospective homeowners with a myriad of choices in Nashville's real estate landscape.
Food Scene
Ah, the culinary landscape near Brookview Forest is truly something to talk about. If you're ever in the mood for a sumptuous Southern meal, the vicinity does not disappoint. Many locals often rave about the mouth-watering fried chicken and cornbread served in some of the homey diners around the corner. And if it's barbecue you're craving, the wafting aroma of smoked meats from nearby barbecue joints is hard to resist. They've got those slow-cooked ribs and pulled pork sandwiches that have you savoring every bite.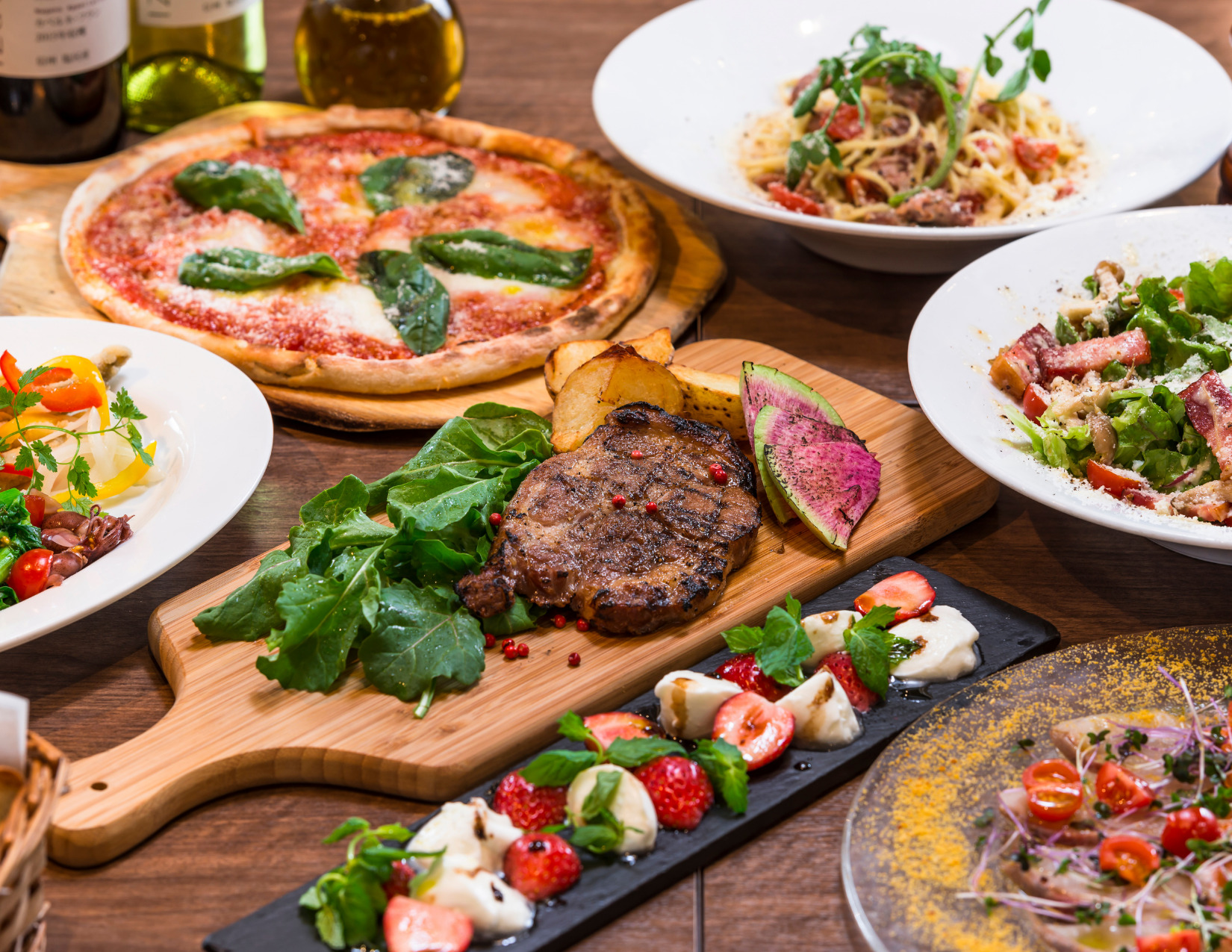 For those who have a more eclectic palate, the area also offers a delightful array of international cuisines. There's a charming Italian trattoria not too far from Brookview Forest where the pasta is hand-made, and the tiramisu is just heavenly. A little further down the road, there's an authentic Thai place that serves a green curry so flavorful, it'll whisk you straight to the streets of Bangkok.
And let's not forget about the vibrant brunch scene. Weekend mornings see the local cafes and bistros brimming with residents, enjoying everything from classic avocado toasts to rich, buttery croissants paired with a steaming cup of artisanal coffee. The atmosphere in these places is always so vibrant and jovial; it's the perfect way to kick start your day.
Now, for those special occasions or date nights, there are some upscale dining options that boast exquisite menus and fine wines. These establishments, set in beautifully restored historic buildings, offer an ambiance that's both intimate and grand. Here, dining becomes more than just a meal—it's an experience. The fusion of traditional Southern flavors with contemporary techniques is truly a treat for the senses.
All in all, when it comes to dining near Brookview Forest, the options are as diverse as they are delectable. Whether it's casual comfort food or gourmet dining, the neighborhood and its surroundings cater to every palate and preference.
Entertainment
Brookview Forest's proximity to Nashville's bustling entertainment scene is one of its many charms. When it comes to music, you're just a hop, skip, and a jump away from the heart of Music City. There are those legendary country music venues where, on any given night, you can catch a rising star strumming a guitar or a well-known artist belting out chart-toppers. The vibes are electric! It's no wonder that many residents often find themselves spontaneously deciding to catch a live performance after dinner.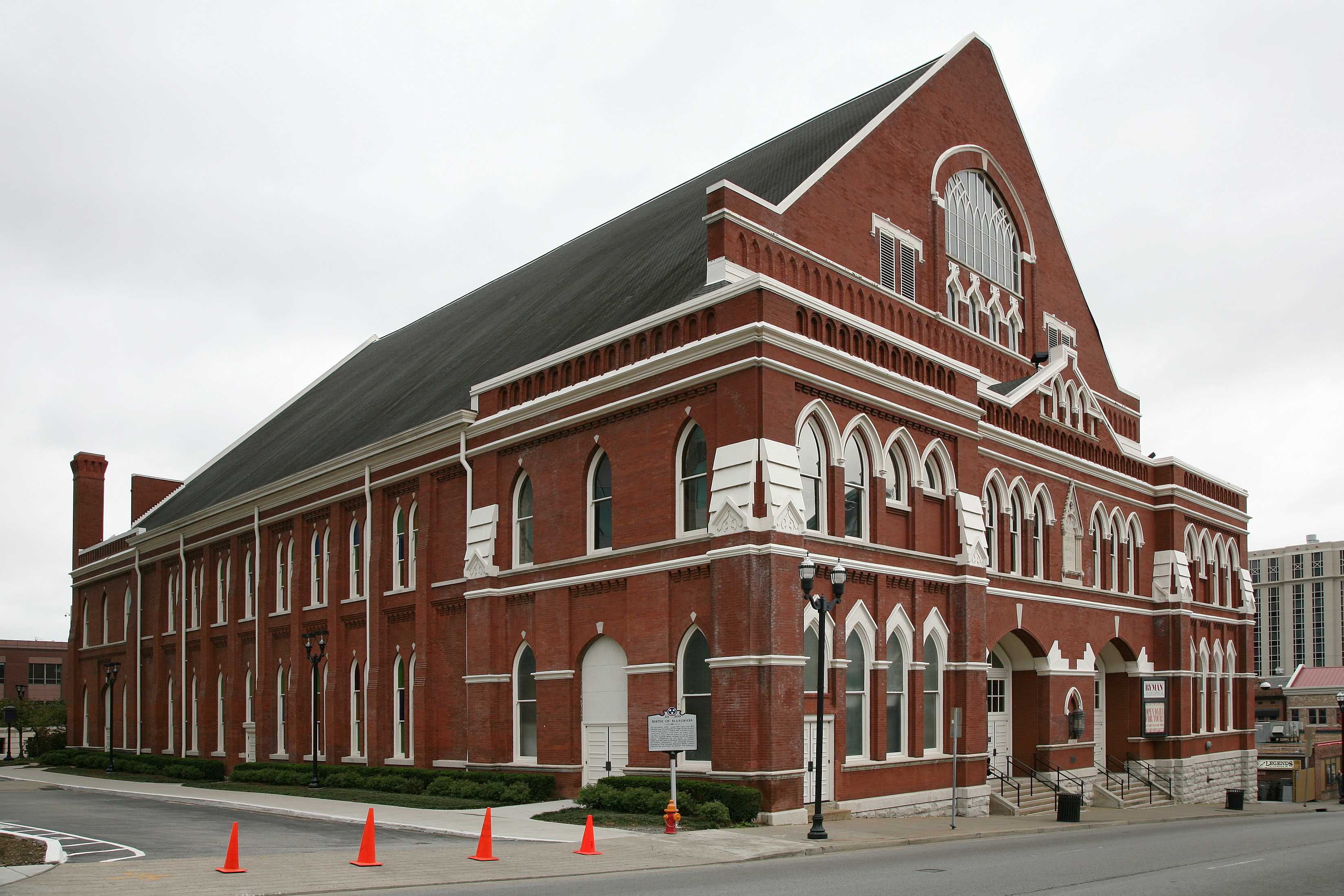 But Nashville isn't just about country music. The diverse music scene in the nearby areas means you can sway to blues, groove to rock, or get lost in soulful jazz performances. The array of festivals and live music events ensures there's rarely a quiet night – unless, of course, you want one.
On the topic of festivals, the area is abuzz year-round with events celebrating everything from food and arts to history and culture. Street fairs with local artisans displaying their crafts, food truck festivals serving up global cuisines, and open-air concerts are commonplace. It's this pulsating energy and love for community gatherings that truly defines the spirit of the area around Brookview Forest.
For sports enthusiasts, the vicinity doesn't disappoint either. With Nashville being home to professional football and hockey teams, game nights are an exciting affair. The roar of the crowd from the stadiums, the sea of fans donning team colors, and the camaraderie in local sports bars make for a thrilling experience. Even if you're not an ardent sports follower, attending a game is about being part of a collective celebration, and it's infectious!
All in all, Brookview Forest's location offers its residents a front-row seat to Nashville's rich tapestry of entertainment and sporting events. Whether you're clapping along to a catchy country tune, exploring an arts festival, or cheering for a home run, there's never a dull moment around here.
Health and Wellness
When it comes to health and wellness around Brookview Forest, the options truly resonate with that Southern ethos of taking it slow and savoring life's moments. The area champions a lifestyle that's both active and rejuvenating, ensuring residents have ample opportunities to feel their best.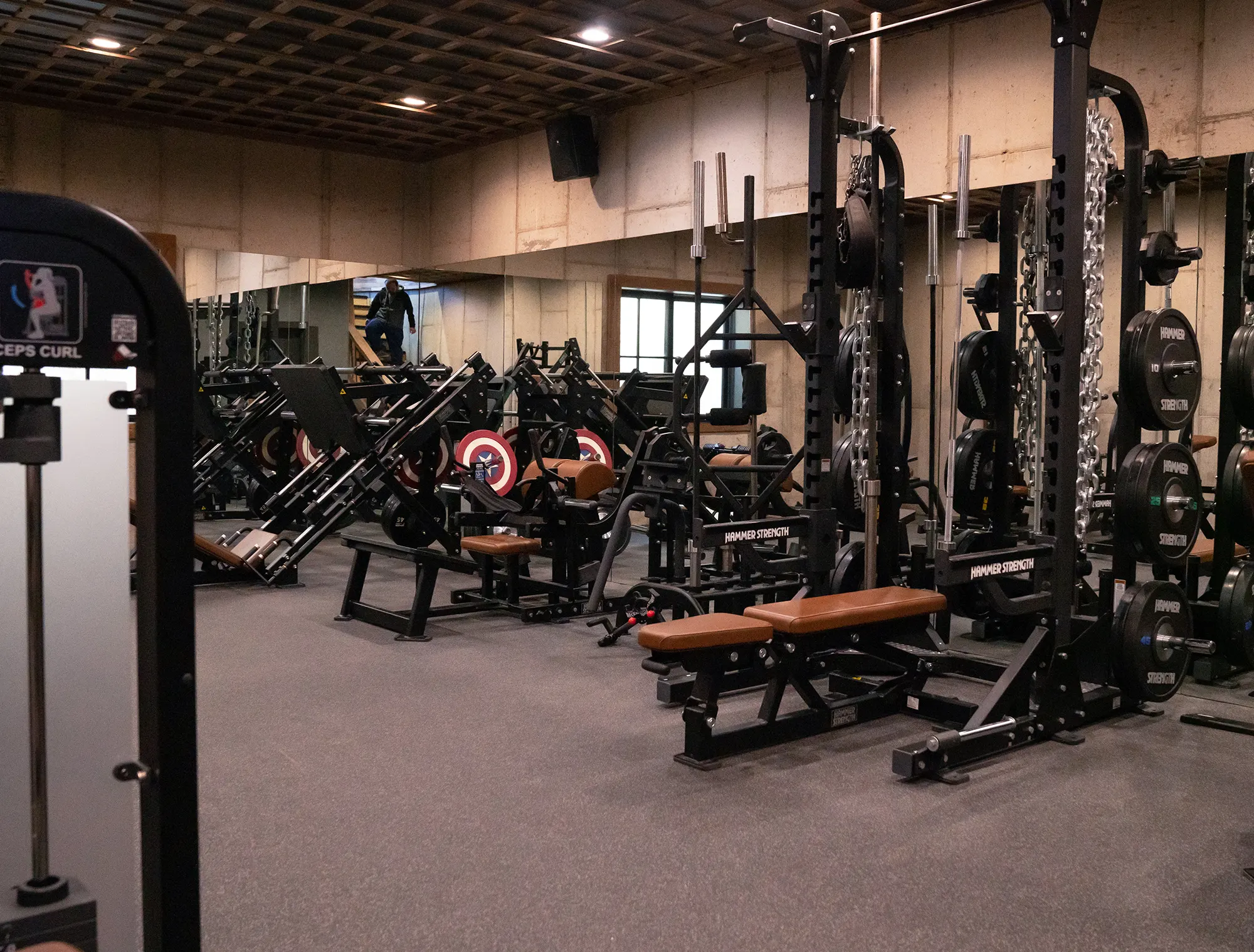 Let's chat about the parks first. Just a stone's throw away, you'll find lush green spaces ideal for morning jogs, evening strolls, or meditative yoga sessions under the canopy of trees. Nature's embrace is ever-present, with trails winding through woodlands and meadows, making those daily walks feel more like tranquil retreats than routine exercises. Many residents often share tales of spontaneous picnics or Saturday morning tai chi sessions that organically spring up.
Now, if you're the type to enjoy a more structured workout, the local gyms and fitness centers around Brookview Forest offer a diverse range of classes. From high-intensity boot camps and spinning sessions to calming pilates and barre classes, there's something for every fitness enthusiast. And the best part? The sense of community in these spaces is palpable. It's not just about breaking a sweat; it's about connecting with like-minded neighbors and cheering each other on.
For those who lean towards holistic wellness, the neighborhood doesn't disappoint. There's a treasure trove of wellness centers and spas nearby, offering everything from therapeutic massages and acupuncture to meditation workshops. The focus is on holistic health, with many places emphasizing the connection between mind, body, and spirit. It's not rare to find residents indulging in a weekend detox retreat or joining group meditation sessions to find that inner calm.
Let's not forget nutrition. With several farmer's markets and organic stores close by, sourcing fresh, local, and wholesome produce is a breeze. There's a certain joy in wandering through stalls, picking up sun-ripened tomatoes, freshly baked sourdough, or artisanal cheeses – knowing that you're not only nourishing your body but also supporting local farmers.
In essence, the vicinity of Brookview Forest in Nashville truly supports a lifestyle where health isn't just a goal but a way of life. The abundant options ensure that whether you're into rigorous workouts, peaceful meditation, or simply relishing fresh produce, there's always a path to wellness waiting to be explored.
Outdoor Lifestyle
The neighborhoods surrounding Brookview Forest are blessed with an abundance of natural beauty, which becomes pretty evident when you take a gander at the parks and outdoor spaces. Nature lovers, rejoice! This area offers a delightful assortment of green oases amidst the urban landscape.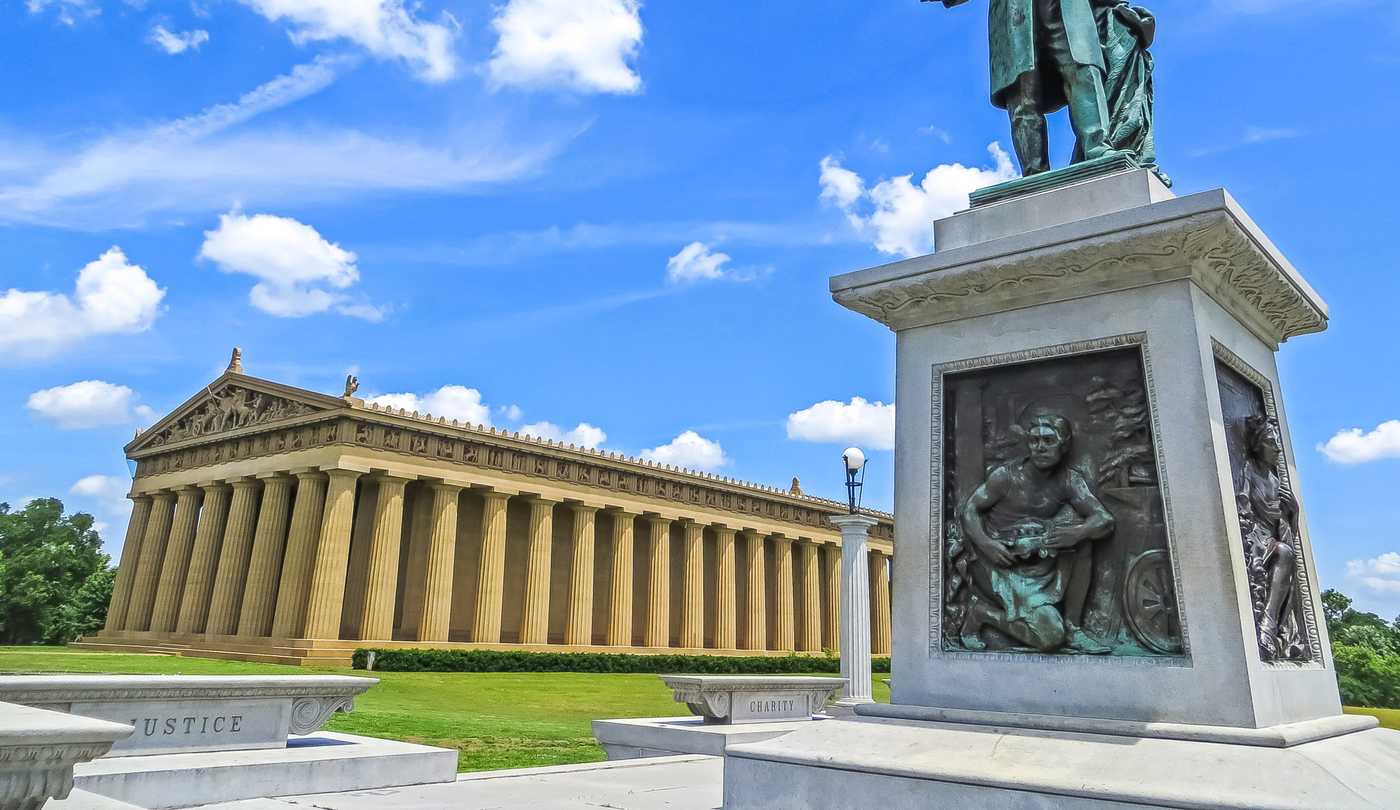 Let's kick things off with the walking trails. They're a real treat for those who like to lace up their sneakers and embark on a refreshing trek. Winding through a mix of woodlands, meadows, and alongside bubbling streams, these trails are both serene and invigorating. On a crisp morning, there's nothing quite like watching the sunrise, with the chorus of birds serenading you, as you set the pace for your day.
And for families? Oh, the joy of having picnic spots and playgrounds dotting the landscape! Many local parks have dedicated areas where kids can swing, slide, and just let loose, while adults can lay out a blanket, savor some sandwiches, and maybe indulge in a little cloud-watching. Weekends often see families flying kites, playing catch, or just basking in the sun, making memories that'll last a lifetime.
For water enthusiasts, there are a few gems nearby. Whether you're keen on canoeing, kayaking, or simply lazing by the water with a fishing rod in hand, these spots cater to all. The gentle lapping of the water, the shimmer of the sun's reflection, and the occasional splash as someone dives in are just some of the simple pleasures these places offer.
Now, if you're more of a group activity person, the community often organizes outdoor yoga sessions, tai chi classes, and even occasional star-gazing nights. These group activities not only let residents reconnect with nature but also with each other, fostering a sense of community and shared joy.
In the end, the surroundings of Brookview Forest in Nashville are a testament to the harmonious blend of urban and natural. The parks, trails, and water bodies ensure that residents have their fill of nature's splendor. So, whether you're a seasoned nature enthusiast or someone just looking for a quiet spot to read a book, there's a slice of the outdoors waiting just for you.
Education
Ah, when it comes to education around Brookview Forest, Nashville residents find themselves spoilt for choice. This part of Nashville has always been lauded for its commitment to academic excellence, and the blend of public and private institutions here showcases just that.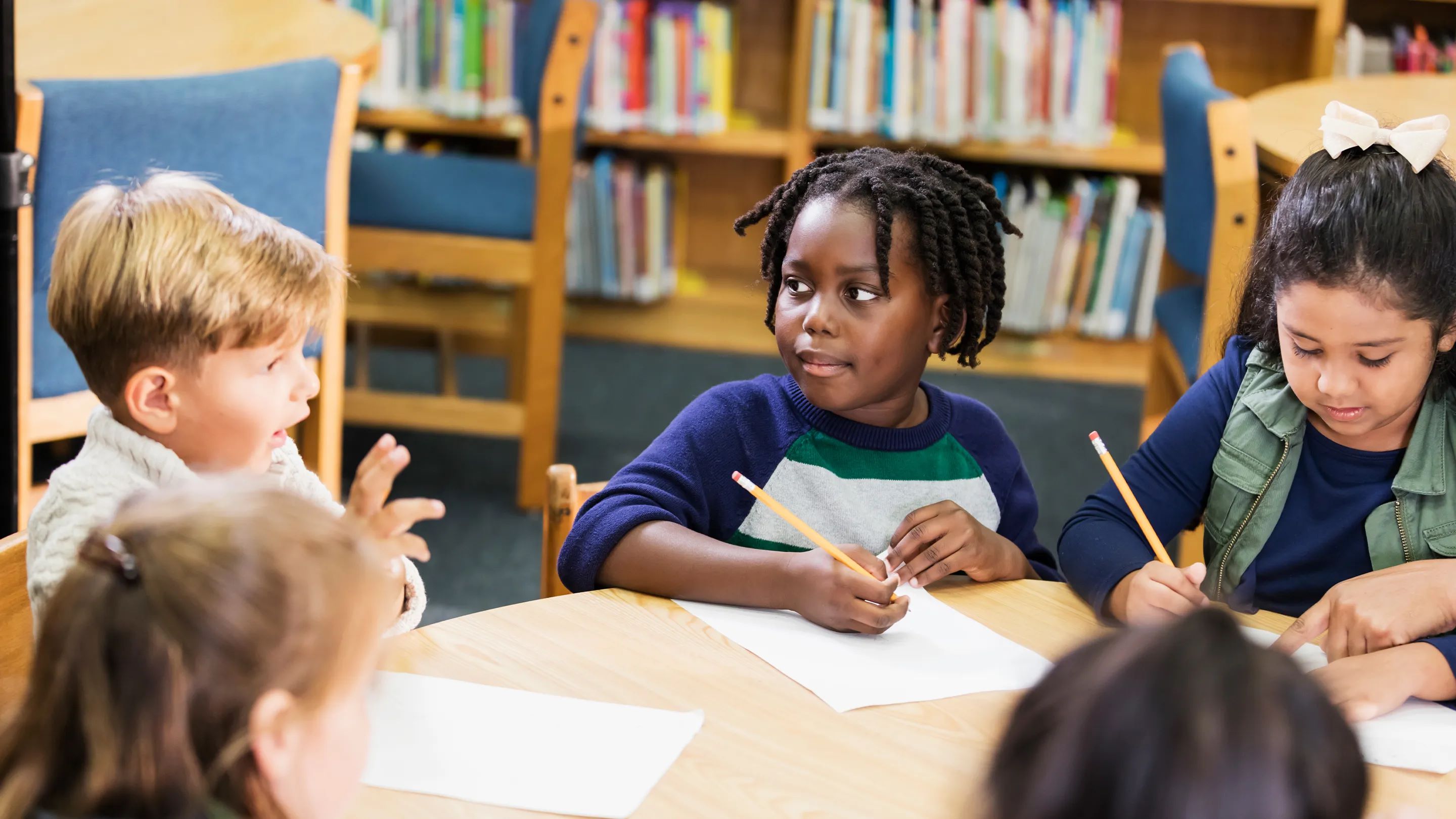 Let's start with the public schools. These institutions, backed by Nashville's dedicated educators and robust curriculums, offer a solid foundation for young minds. Many of them are recognized for their academic achievements, extracurricular activities, and community engagement programs. Students here are not just honing their academic skills, but they're also being groomed into well-rounded individuals, ready to take on the world. The schools have a vibrant mix of arts, sports, and technology programs that cater to diverse interests and talents.
Now, shifting gears to private education, Brookview Forest's proximity to some of Nashville's most esteemed private institutions is noteworthy. These schools, known for their smaller class sizes and personalized attention, focus on holistic development. The campuses are often sprawling, with state-of-the-art facilities, offering everything from advanced science labs to dedicated arts theaters. Many families are drawn to the bespoke educational experiences these institutions offer, where traditional learning is often fused with innovative, experiential methods.
Beyond the standard curriculum, many of these private institutions also emphasize values, global awareness, and community service. Students often engage in projects that not only enrich their learning experiences but also make a positive impact in the community.
For families in Brookview Forest, the decision between public and private education often boils down to individual preferences and needs. But one thing's for sure: whether opting for the public school down the lane or the private academy a short drive away, parents can rest assured knowing their children are in good hands, receiving top-tier education in an environment that fosters growth, curiosity, and community spirit.
Shopping and Retail
Ah, the shopping scene near Brookview Forest in Nashville – it's a delightful blend of the traditional and the trendy! For those who love indulging in a little retail therapy, the area offers a varied palette of shopping experiences that cater to every style and budget.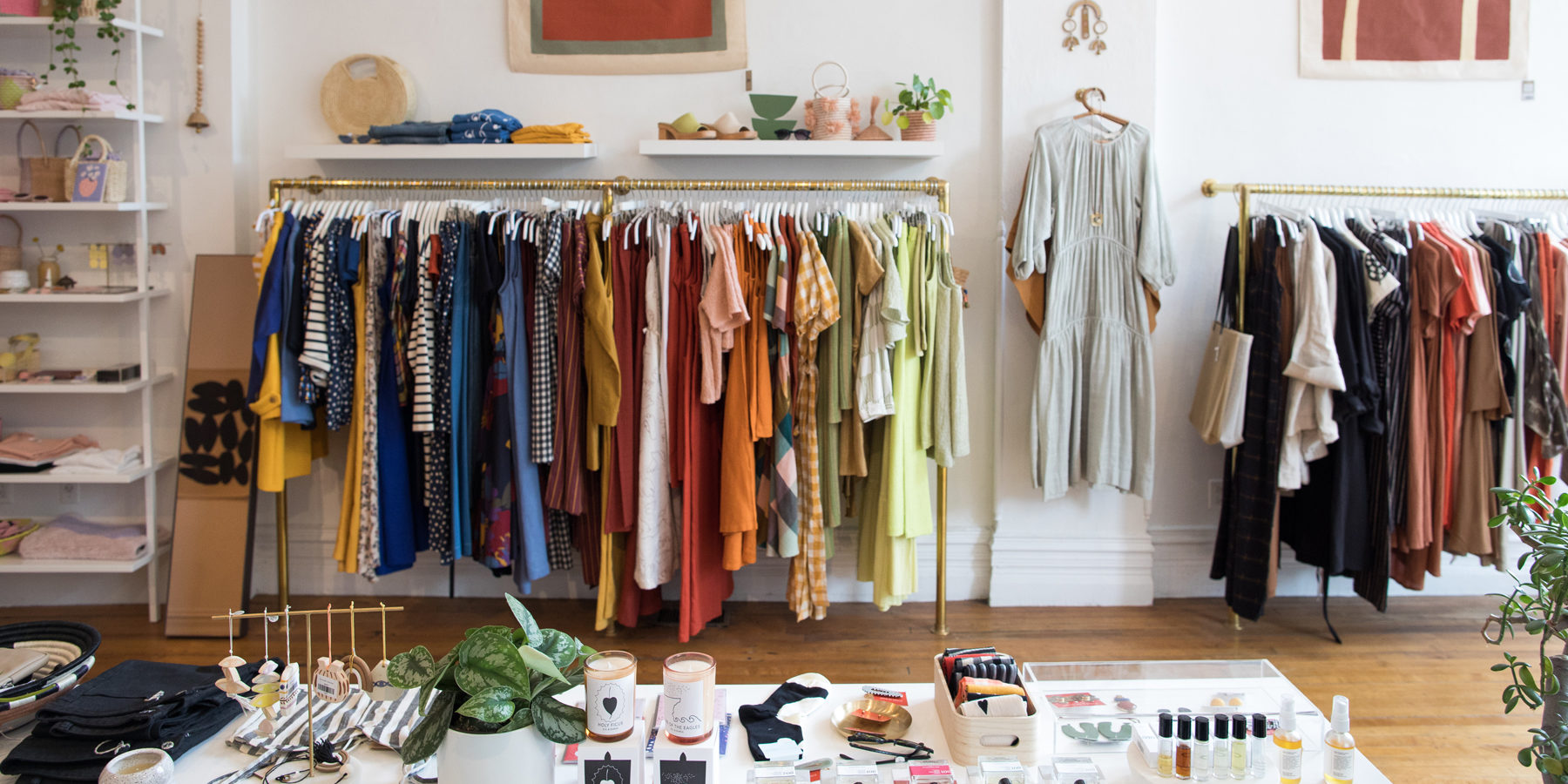 First up, there's the charm of local boutiques. These quaint shops, often nestled in historic buildings, offer a curated selection of clothing, accessories, and artisanal goods. It's not just about shopping when you step into one of these; it's an experience. The shop owners often have wonderful stories behind their collections, and there's always that one unique piece waiting to be discovered – be it a handcrafted piece of jewelry, a vintage dress, or a unique home decor item.
For those who prefer the convenience of having multiple brands under one roof, the area boasts several shopping malls and retail centers. From high-end fashion labels to popular national chains, there's a store for every shopper. The ambiance in these centers is always vibrant, with regular events, pop-up stores, and food courts ensuring that shopping trips often extend into leisurely afternoons out.
But let's not forget about the specialty stores that dot the vicinity. Whether it's a bookstore with that old-world charm, a music store celebrating Nashville's rich musical heritage, or a gourmet food shop where you can source rare cheeses and wines, these stores add depth to the local retail landscape. And the best part? The staff in these places are often experts in their domain, ready to share knowledge, anecdotes, and personalized recommendations.
Farmers' markets deserve a special mention. On weekends, several spots transform into bustling marketplaces where local vendors showcase fresh produce, homemade jams, baked goodies, and artisanal crafts. It's a wonderful place not just to shop, but to connect with the community, taste seasonal delights, and perhaps enjoy some live music.
In essence, the shopping scene near Brookview Forest is as diverse as its residents. Whether you're hunting for the latest fashion trend, searching for a unique gift, or just window shopping to pass the time, the area's retail offerings promise a delightful excursion.
Business and Economy
Nestled near Brookview Forest, the greater Nashville area has historically been a dynamic hub for a myriad of businesses and industries, and this tradition of commercial vibrancy continues to support the local economy today.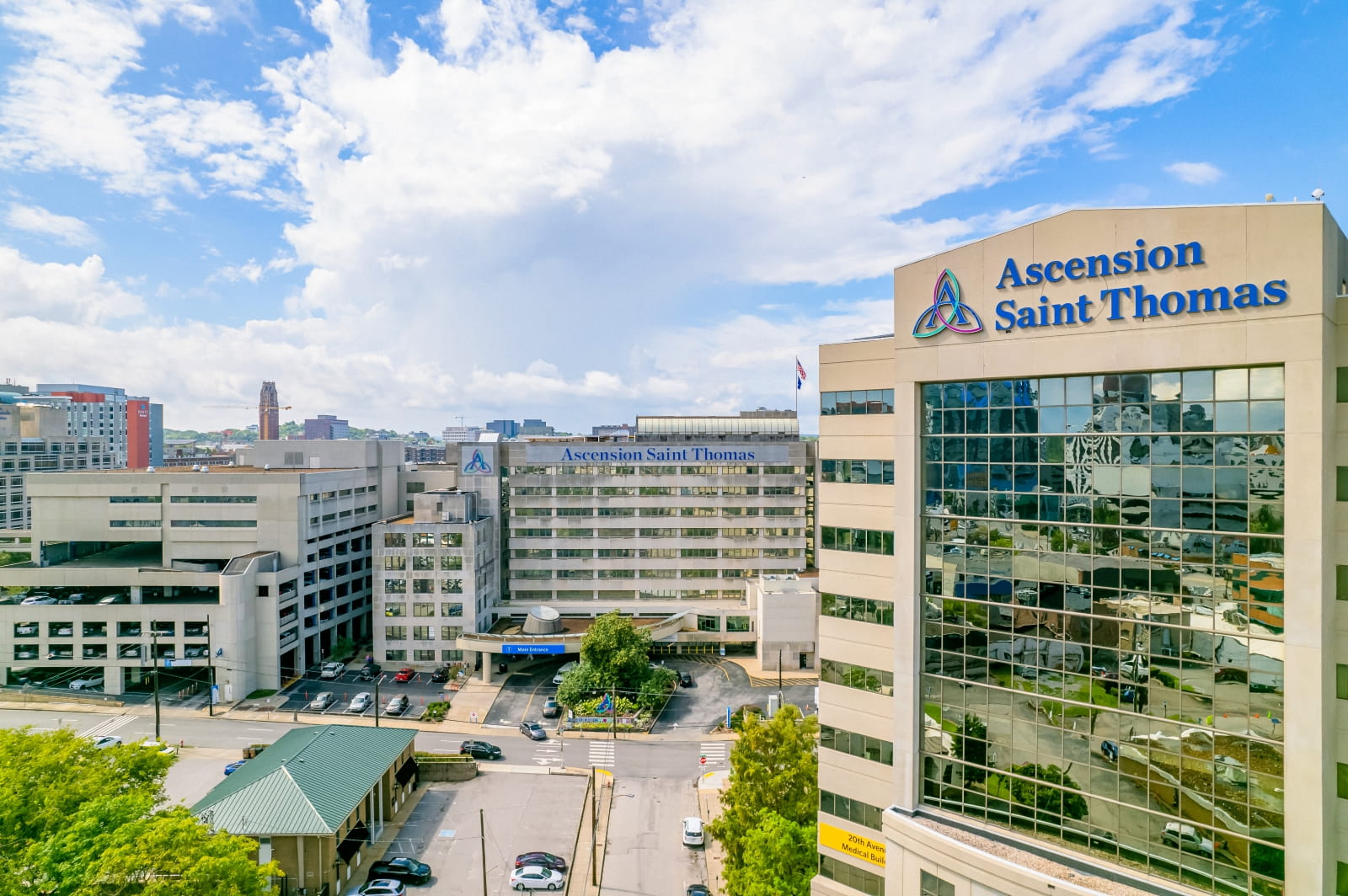 First and foremost, one can't talk about Nashville without tipping a hat to the music industry. Dubbed the "Music City," Nashville's reputation as the epicenter of country music has drawn in big labels, recording studios, and countless aspiring artists. This industry doesn't just bring in tunes; it generates a cascade of jobs, from sound engineers to talent scouts, making it an economic powerhouse in the vicinity.
Then there's the healthcare sector. Surprisingly to some, Nashville is home to a burgeoning healthcare industry, boasting a plethora of hospitals, research institutions, and healthcare companies. Renowned medical institutions near Brookview Forest not only offer top-notch medical services but are also among the major employers in the region, providing stable jobs to thousands.
The tourism and hospitality sector is another key player here. Given Nashville's rich cultural tapestry, historical landmarks, and of course, the music scene, the city witnesses a steady influx of tourists year-round. This drives a demand for hotels, restaurants, and entertainment venues, bolstering the local economy. Many residents find opportunities in this sector, be it in culinary arts, hotel management, or as tour guides sharing the city's rich lore.
Education, too, has a firm footing in the area. With several reputed colleges and universities within a reasonable distance from Brookview Forest, the academic sector not only enriches the community with research and development but also offers a range of employment opportunities, from teaching to administrative roles.
Lastly, the boom in tech startups and entrepreneurs setting up shop in Nashville can't be ignored. The city's welcoming ethos, combined with its rich talent pool, has made it an attractive location for innovators and business minds. This new wave of businesses is diversifying the local economy and paving the way for future growth.
All in all, the area surrounding Brookview Forest is a microcosm of Nashville's broader economic landscape. It's a delightful blend of traditional industries infused with new-age ventures, ensuring the community thrives and prospers.
Hotels and Lodging
The hospitality scene near Brookview Forest in Nashville is truly something to chat about. From cozy B&Bs to upscale hotels, there's a comforting place for every kind of traveler and visitor, making it a warm and welcoming corner of the "Music City."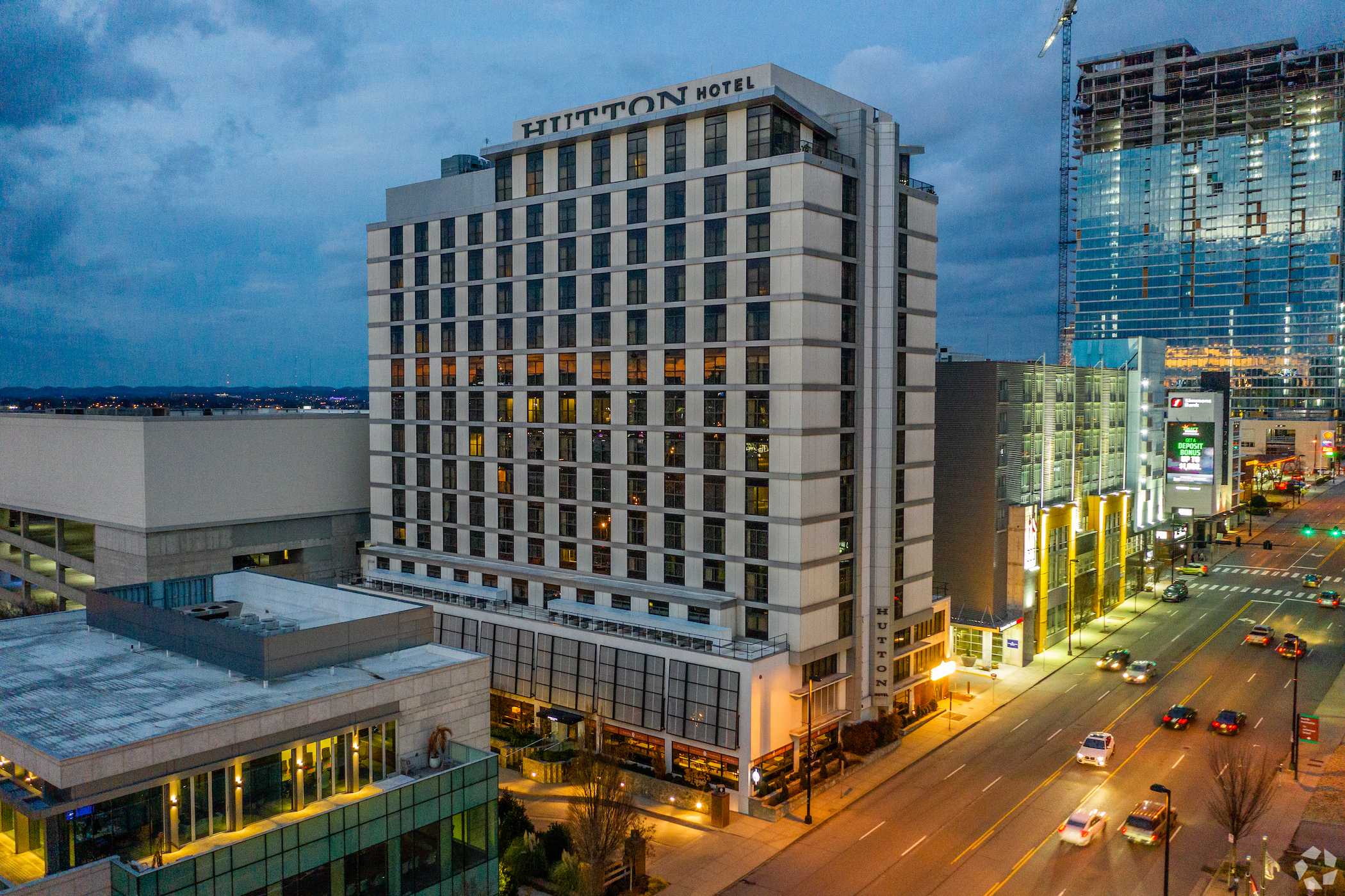 Starting with the classic hotels, the area boasts a range of establishments, be it big names or boutique inns. These often come equipped with all the modern amenities one could ask for: plush rooms, gyms, pools, and on-site dining that showcases Southern hospitality at its finest. For business travelers and those seeking a touch of luxury, these hotels serve as perfect havens to kick back after a long day exploring or working in Nashville.
Then, there's the charm of the bed and breakfast options. Oh, where to begin with these! Nestled within picturesque homes, often steeped in history, these B&Bs give you a slice of Nashville's soul. Waking up to the aroma of homemade biscuits, sipping coffee on a porch overlooking manicured gardens, and indulging in heartfelt conversations with the hosts— it's an experience that many chain hotels just can't replicate. The personal touch, combined with the intimate setting, makes for memorable stays, especially for those keen on soaking up local stories and flavors.
Beyond the conventional hotels and B&Bs, there's also a growing trend of vacation rentals in and around the area. These options, ranging from modern condos to rustic cabins, cater to groups and families who prefer a more home-like setting during their Nashville visit. It's like having your own little abode in the city, complete with a kitchen, living area, and often some unique quirks that give each place its distinct character.
For those whose journeys are marked by the places they lay their heads, the vicinity of Brookview Forest offers a rich tapestry of lodging experiences. Whether it's the grandeur of a high-rise hotel, the warmth of a century-old B&B, or the familiarity of a vacation home, every traveler finds a little nook that feels just right. The array of choices ensures that every stay, be it a weekend getaway or an extended visit, is wrapped in comfort and genuine Nashville hospitality.
Travel and Transportation
When it comes to connectivity and getting around, residents and visitors near Brookview Forest in Nashville are in a rather enviable position. Let's delve into the world of transport options available in the vicinity, shall we?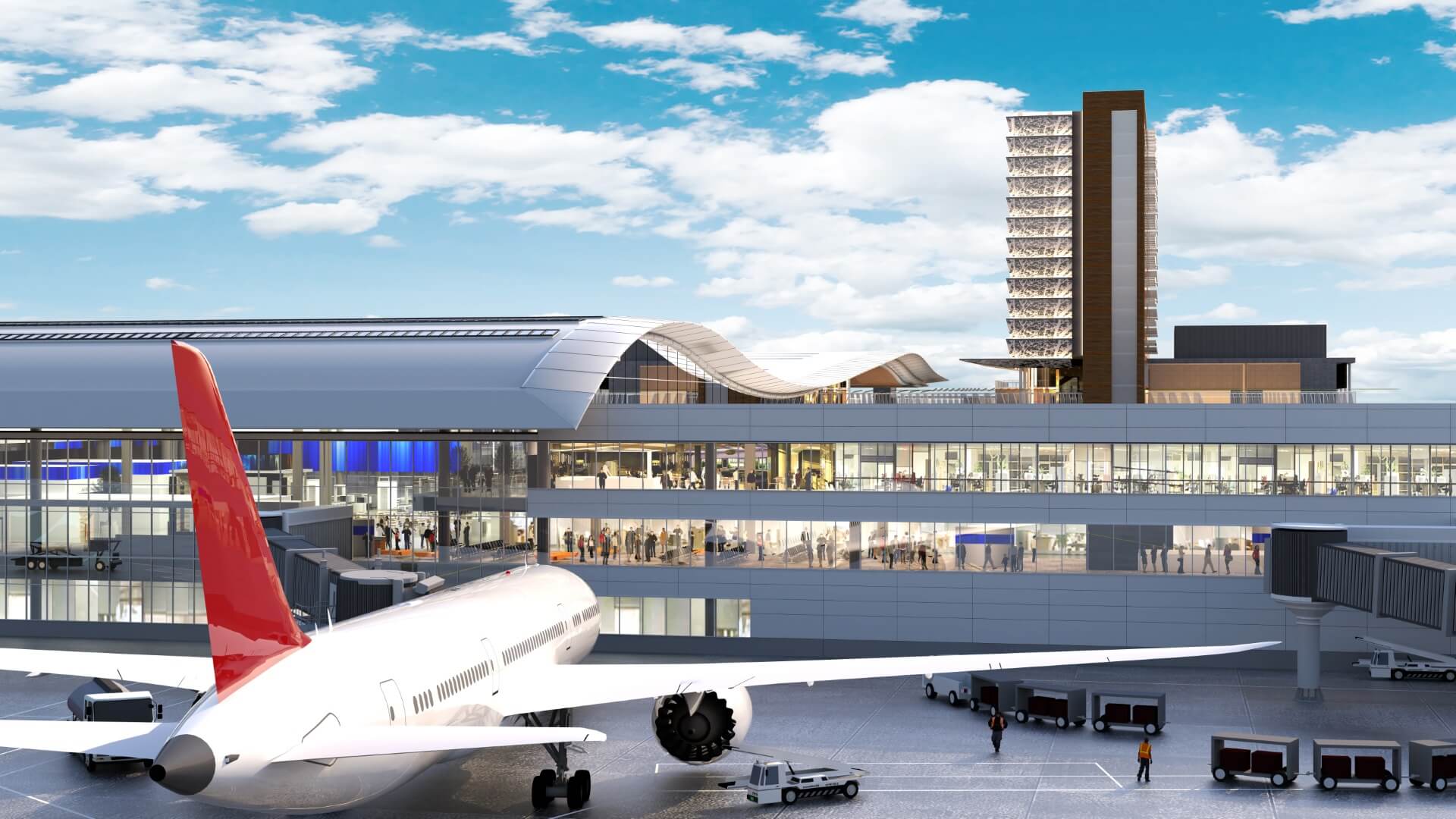 Firstly, talking about air travel, Nashville International Airport (BNA) is the primary gateway to the skies for folks in the area. And the best part? It's conveniently located just a stone's throw away from Brookview Forest. Whether you're jetting off on a business trip, catching a flight for a much-needed vacation, or awaiting the arrival of friends and family, the close proximity to the airport is a massive boon. With its range of domestic and a growing number of international flights, BNA has become an indispensable hub for travelers.
Now, if we move from the skies to the ground, the public transportation options are equally commendable. The Metropolitan Transit Authority (MTA) operates an extensive network of bus routes throughout Nashville. These buses are a reliable and cost-effective way to navigate the city. For those residing in or visiting Brookview Forest, there's likely a bus stop just around the corner, making it a breeze to hop on and explore various parts of Nashville. The buses are also quite punctual and maintained well, ensuring a smooth and safe journey.
There's also chatter about expanding transit options in Nashville in the future. From potential light rail systems to express bus lanes, the city is actively exploring ways to enhance its public transportation, making areas like Brookview Forest even more connected.
In essence, while Brookview Forest offers a serene, suburban vibe, it's impressively connected to the broader rhythms of Nashville. Whether you're taking to the skies or cruising on terra firma, the ease of getting around is undeniably one of the perks of living or visiting this lovely neighborhood. Safe travels!