Brookside Court, Nashville, TN Homes for Sale
Brookside Court, Nashville, TN Homes for Sale
October 3, 2023
Brookside Court Homes
Nestled within the heartbeat of Nashville, Tennessee, homes in Brookside Court exemplify a harmonious blend of traditional Southern charm and contemporary designs. These properties often boast spacious interiors, allowing homeowners the luxury of expansive living spaces. The architecture pays homage to the classic American home, with a touch of modernity. Large windows, hardwood flooring, and open floor plans are just a few of the features that residents can expect. Every home feels as if it has its own story, with individualized details that cater to the diverse needs and tastes of the modern family.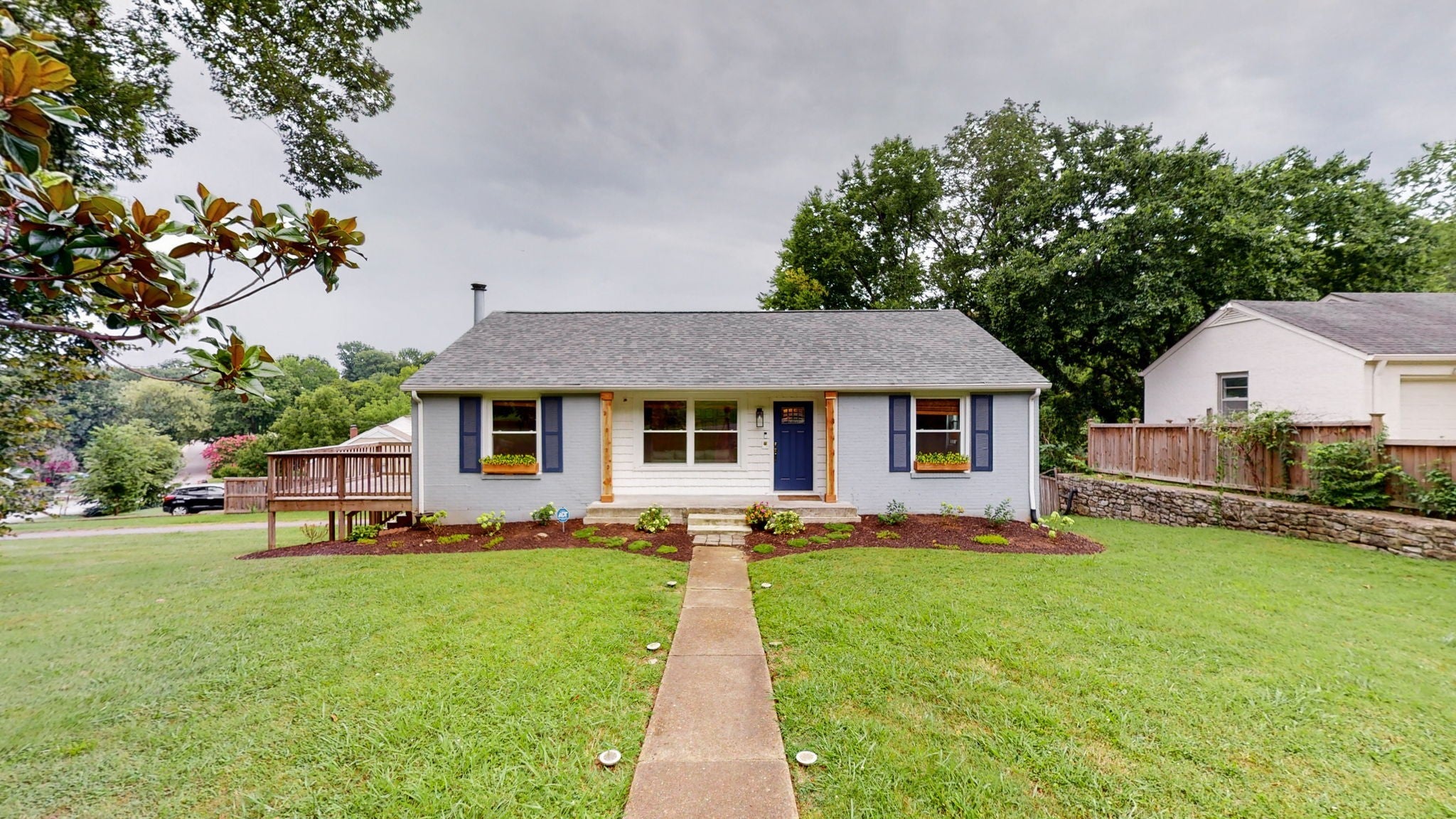 The homes, while stunning in their right, are complemented by the meticulously maintained landscapes that surround them. Lush greenery, mature trees, and blooming gardens create a sense of tranquility and serve as a daily reminder of the beauty of living in such a picturesque community. Additionally, the community's commitment to sustainability ensures that natural aesthetics aren't just preserved but also nurtured. Water features and communal spaces interwoven among the properties further amplify the serene ambiance.
But Brookside Court isn't solely about its homes; it's about the community. The surrounding neighborhood is brimming with amenities and opportunities for residents to engage with one another. Safe sidewalks, well-lit streets, and community parks are conducive for evening strolls, morning jogs, or weekend family outings. The close proximity to some of Nashville's best schools, shopping centers, and entertainment hubs ensures that residents never have to travel far to access top-notch services and activities.
Local events, markets, and gatherings are commonplace in this enclave, fostering a strong sense of community spirit. The neighbors are not just residents living side by side, but they form a tightly-knit community that looks out for each other, celebrating joys and overcoming challenges together. This deep-rooted camaraderie makes Brookside Court more than just a place to live – it's a place to belong.
Additionally, the strategic location of Brookside Court means that while residents are cocooned in their tranquil haven, they remain seamlessly connected to the vibrancy and dynamism of downtown Nashville. With just a short drive, one can immerse themselves in the rich culture, music, and culinary delights that the city is renowned for. It's this unique blend of suburban peace and urban accessibility that sets Brookside Court apart, offering the best of both worlds to its residents.
Similar Communities
Located near Brookside Court in Nashville are several neighborhoods that offer comparable price points, construction styles, and lifestyles. One such neighborhood is Riverbend Estates. Just like Brookside Court, Riverbend is known for its spacious homes that balance traditional Southern elegance with modern aesthetics. Here, the gentle curve of the river provides a picturesque backdrop to the expansive backyards, capturing the essence of Tennessee's natural beauty. Stone facades, broad verandas, and well-crafted pillars are commonly found, setting the tone for a sophisticated living experience.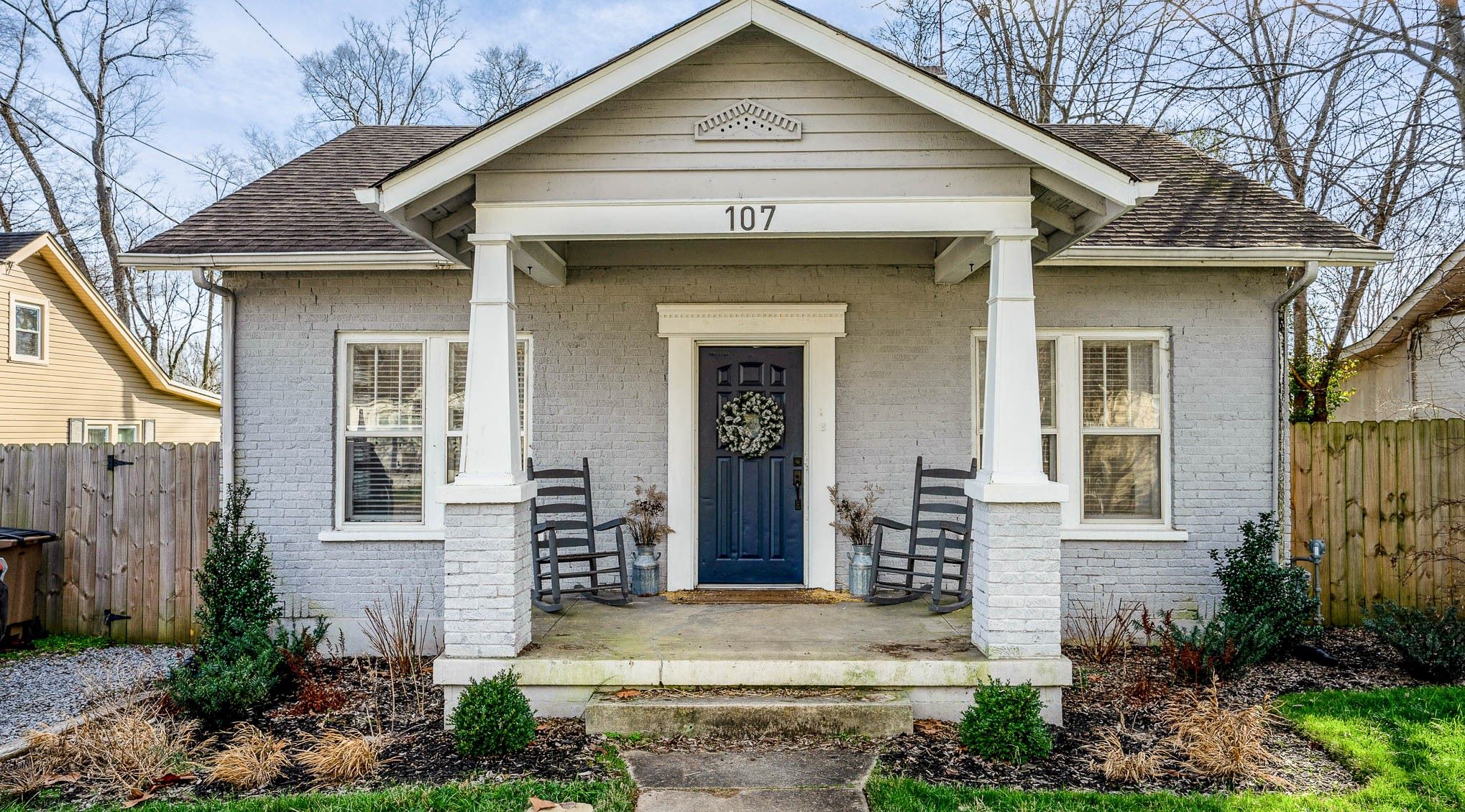 Adjacent to Riverbend is the quaint neighborhood of Greenwood Haven. The homes here resonate with the same architectural language as those in Brookside Court, combining time-honored craftsmanship with contemporary conveniences. Plots are generously sized, allowing for well-maintained gardens and yards that serve as both play areas for children and tranquil retreats for adults. Interiors often feature gourmet kitchens, vaulted ceilings, and cozy fireplaces, emphasizing luxury and comfort.
Closer to the city's edge lies Hillcrest Village, a neighborhood that merges city life's energy with suburban tranquility. Despite being a stone's throw away from downtown Nashville, Hillcrest Village maintains an ambiance similar to that of Brookside Court. Streets are lined with mature trees, providing ample shade and color during the changing seasons. The homes, predominantly built with brick and stone, offer sizable living spaces that cater to both families and individuals. Amenities are aplenty with parks, community centers, and boutique shops dotting the area, ensuring residents never feel too far from urban conveniences.
Lastly, there's the serene enclave of Maplewood Manor. Though slightly smaller in scale compared to Brookside Court, it compensates with its tight-knit community and focus on sustainable living. Homes are built with eco-friendly materials and often incorporate green technologies like solar panels and rainwater harvesting systems. The architectural style mirrors the stately elegance of Brookside Court, with open floor plans and expansive windows being a common theme. Life in Maplewood Manor is both environmentally conscious and deeply rooted in Southern traditions, making it an attractive alternative for potential homeowners.
Together, these neighborhoods, along with Brookside Court, form a mosaic of upscale living in Nashville, with each one offering its unique charm while adhering to the principles of fine architecture, community spirit, and unparalleled lifestyle.
Food Scene
The culinary scene near Brookside Court in Nashville is something worth exploring! For those who appreciate a cozy atmosphere combined with delightful dishes, The Southern Hearth is a must-visit. This local gem, just a few minutes from Brookside Court, offers a heartwarming array of Southern comfort foods. Regulars often rave about their mouth-watering brisket and cornbread, suggesting it tastes just like grandma used to make.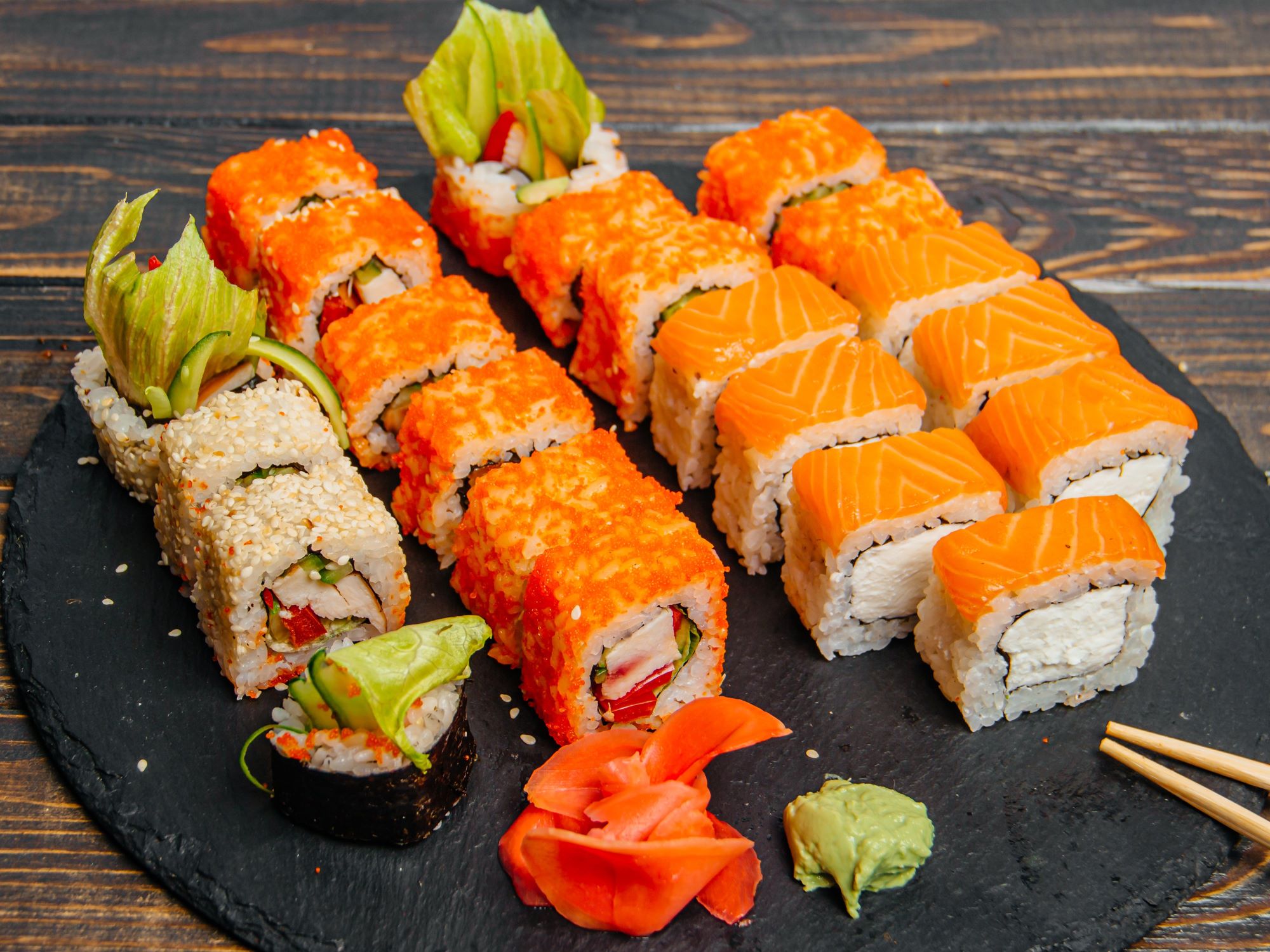 Then there's Le Petit Bistro, offering a more continental experience. Situated in a restored historic building, the ambiance whisks diners straight to a romantic Parisian evening. From escargot dripping in garlic butter to creamy coq au vin, the menu offers classics that can tantalize even the most discerning palate. The wine list, I must say, is curated with expertise, with a selection that beautifully complements their dishes.
If you're in the mood for some exotic flavors, East Meets West is the local spot for an eclectic mix of Asian fusion. Imagine sipping on Thai iced tea while enjoying sushi rolls or a steaming bowl of Vietnamese pho. Their weekend dim sum brunch is particularly popular among families. The open kitchen concept allows diners to catch a glimpse of the chefs working their magic, adding a touch of theatrical flair to the dining experience.
And let's not forget Mama Lucia's Pizzeria. For those days when only a slice of gooey, cheesy pizza will do, Mama Lucia's hits the spot. The establishment takes pride in using only the freshest ingredients, with dough made from scratch daily. Beyond the classic margherita, their creative toppings, like the BBQ chicken and apple gorgonzola, have earned a loyal following.
Regardless of your culinary cravings, the area around Brookside Court in Nashville ensures that every gastronomic journey is both flavorful and memorable. Whether you're celebrating a special occasion or just grabbing a bite after a long day, there's a dining spot waiting to serve up something delicious.
Entertainment
Living near Brookside Court in Nashville is akin to being at the nexus of entertainment and sports! Nashville, fondly dubbed the "Music City," is a veritable playground for music enthusiasts. Just a short drive from Brookside Court, you'll stumble upon the iconic Ryman Auditorium. It's not just a venue; it's a slice of music history. Legendary artists, from country to rock, have graced its stage, and catching a live show there is an experience akin to a rite of passage for many. The acoustics are impeccable, and there's an energy in the air that speaks of countless melodies and memories.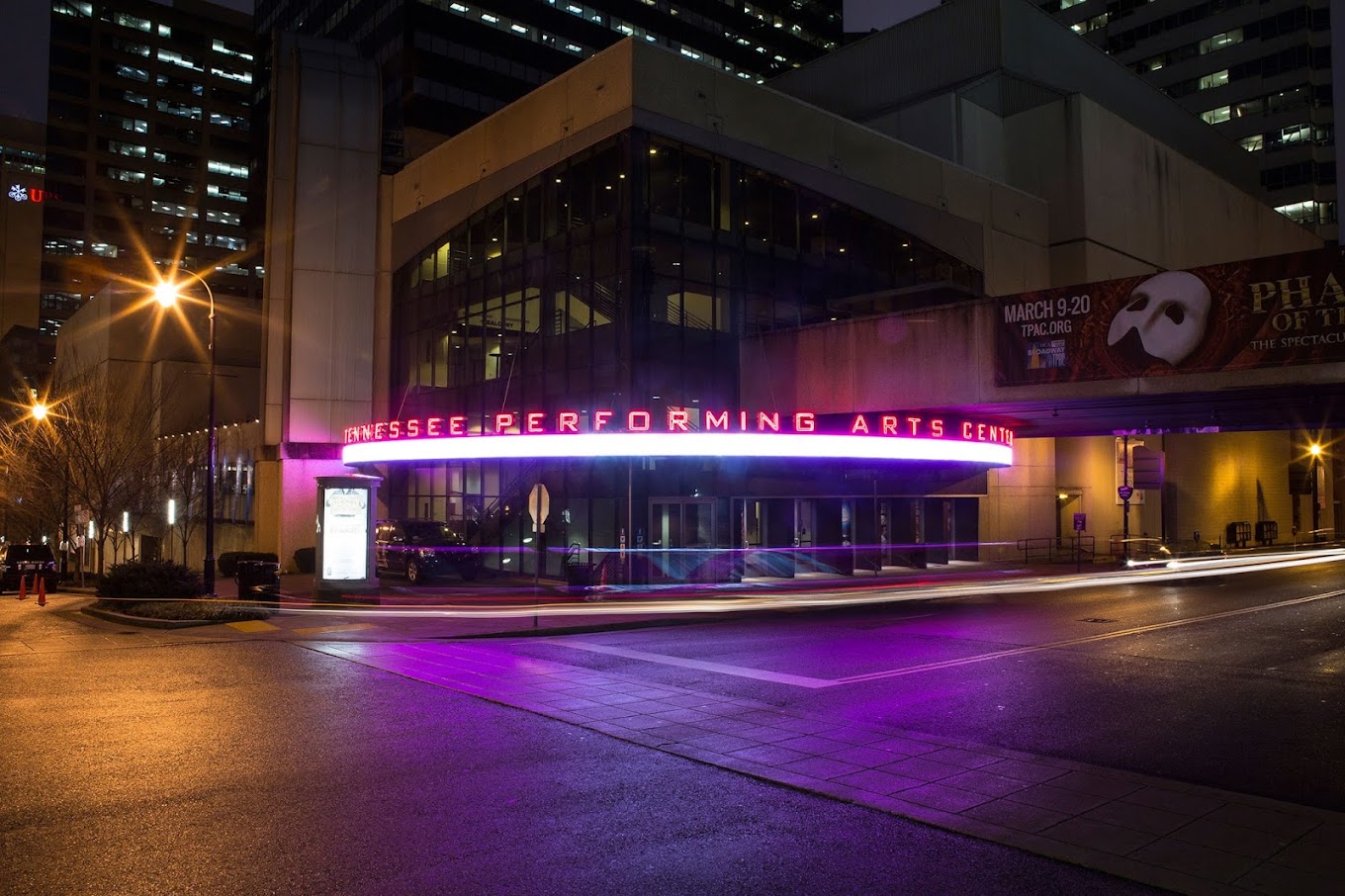 Beyond music, the arts scene is bustling too. The nearby Tennessee Performing Arts Center (TPAC) is always a hive of activity, with a dynamic calendar featuring Broadway shows, ballet, and other theatrical performances. Every visit feels like a dive into a different world, with stories and characters coming alive on stage. The architecture of the building itself is a marvel, making every visit a visual treat.
Sports enthusiasts have their share of excitement as well. Bridgestone Arena is where the action's at, especially for hockey fans. The home base for the Nashville Predators, the atmosphere during a game is electric. The roar of the crowd, the thrill of a goal, and the collective spirit of camaraderie are palpable. And if hockey isn't your cup of tea, the arena frequently hosts other events, from basketball games to wrestling matches.
The Nissan Stadium, sitting majestically by the Cumberland River, is another sports landmark. Home to the Tennessee Titans, football weekends here are events unto themselves. The tailgate parties, the cheers, the anticipation – it's a concoction of thrill and spirit that's uniquely American. Plus, beyond the games, the stadium also plays host to massive concerts and other events.
All in all, the area around Brookside Court ensures that whether you're humming along to a country tune, mesmerized by theatrical performances, or cheering for your favorite team, there's never a dull moment. It's a blend of cultural richness and sporting fervor that keeps the heart and soul engaged.
Health and Wellness
Oh, the area around Brookside Court in Nashville is truly a haven for those looking to lead a balanced and health-conscious lifestyle! Let me share a few spots that I find absolutely commendable.
For starters, GreenSprout Yoga & Meditation Center is a real gem in the vicinity. The instructors there have this innate ability to guide both novices and seasoned practitioners into deeper realms of relaxation and mindfulness. I've heard that their sunrise sessions are quite the rejuvenating experience, providing a perfect start to the day with a mix of gentle asanas and meditative practices.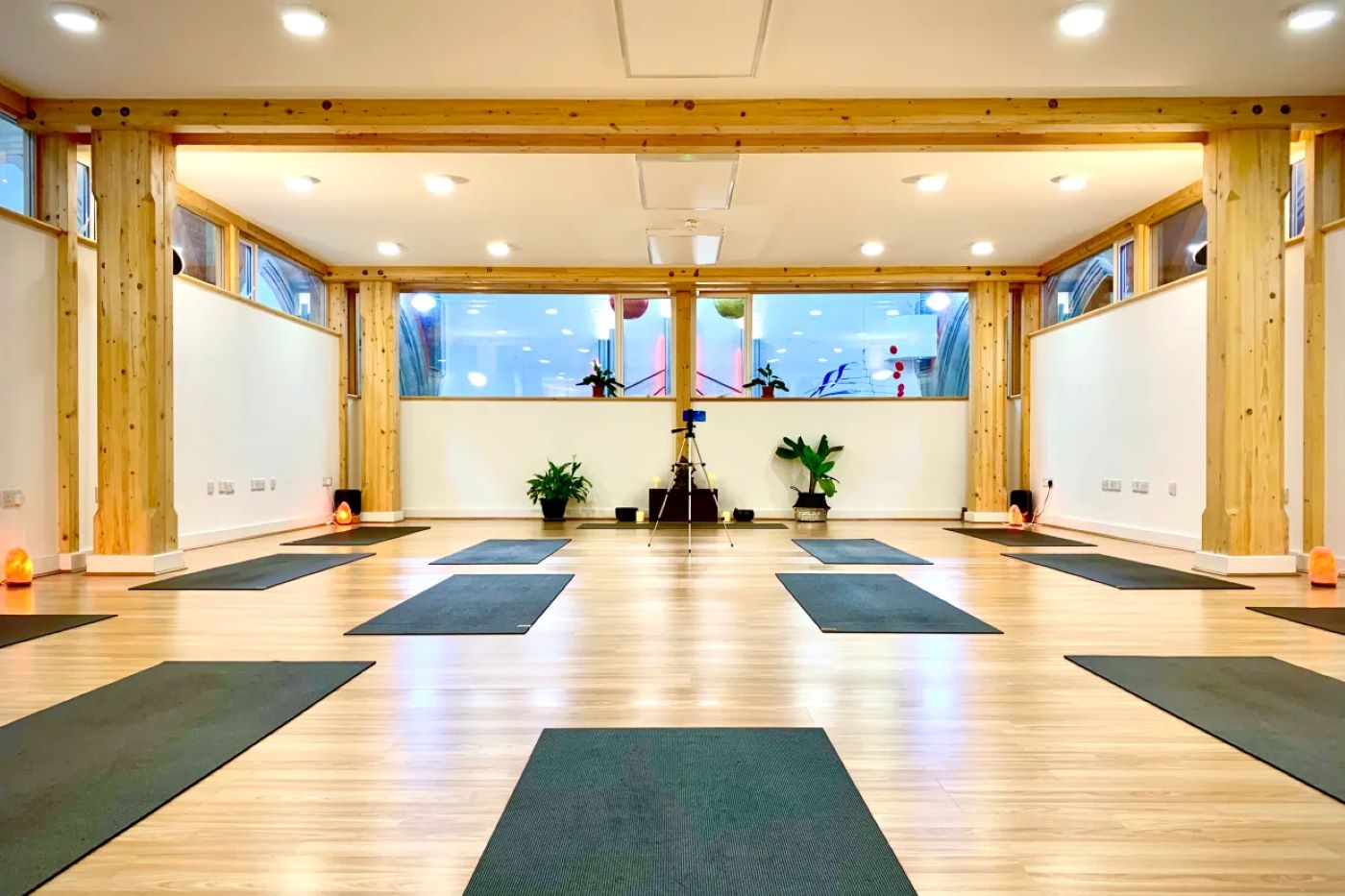 Now, for those who prefer a more upbeat workout, the Urban Pulse Fitness Studio is the place to be. They offer a plethora of classes ranging from HIIT sessions to Zumba dance-offs. The energy in that place is infectious, and it's impossible not to leave without a boost of endorphins. They also have personal trainers on board who offer tailored plans, ensuring everyone gets the most out of their fitness journey.
Nutrition, of course, plays a pivotal role in health and wellness. That's where Wholesome Grooves Market comes into play. Just a short hop from Brookside Court, this organic grocery store boasts a range of fresh produce, artisanal health foods, and dietary supplements. It's a delight to wander the aisles, discovering new health products or just picking up fresh, locally sourced fruits and veggies. The staff are incredibly knowledgeable, always ready with advice on nutrition and healthy recipes.
Last but certainly not least, there's the Riverwalk Therapy & Spa. A sanctuary for the mind and body, it offers a range of therapeutic massages, aromatherapy sessions, and holistic treatments. After a hectic week, their deep tissue massage is the perfect antidote to stress and muscle tension. Plus, they host wellness workshops from time to time, focusing on holistic practices, from herbal medicine to mindful eating.
With such a diverse array of options at one's fingertips, residents around Brookside Court are truly spoiled for choice. Whether you're looking to flex your muscles, find inner peace, or simply indulge in some self-care, the neighborhood ensures you're well taken care of on your health and wellness journey.
Outdoor Lifestyle
For those who adore the great outdoors and the embrace of Mother Nature, the vicinity around Brookside Court in Nashville is nothing short of delightful. Let's dive into some of the lovely green spaces and activities that dot the area, shall we?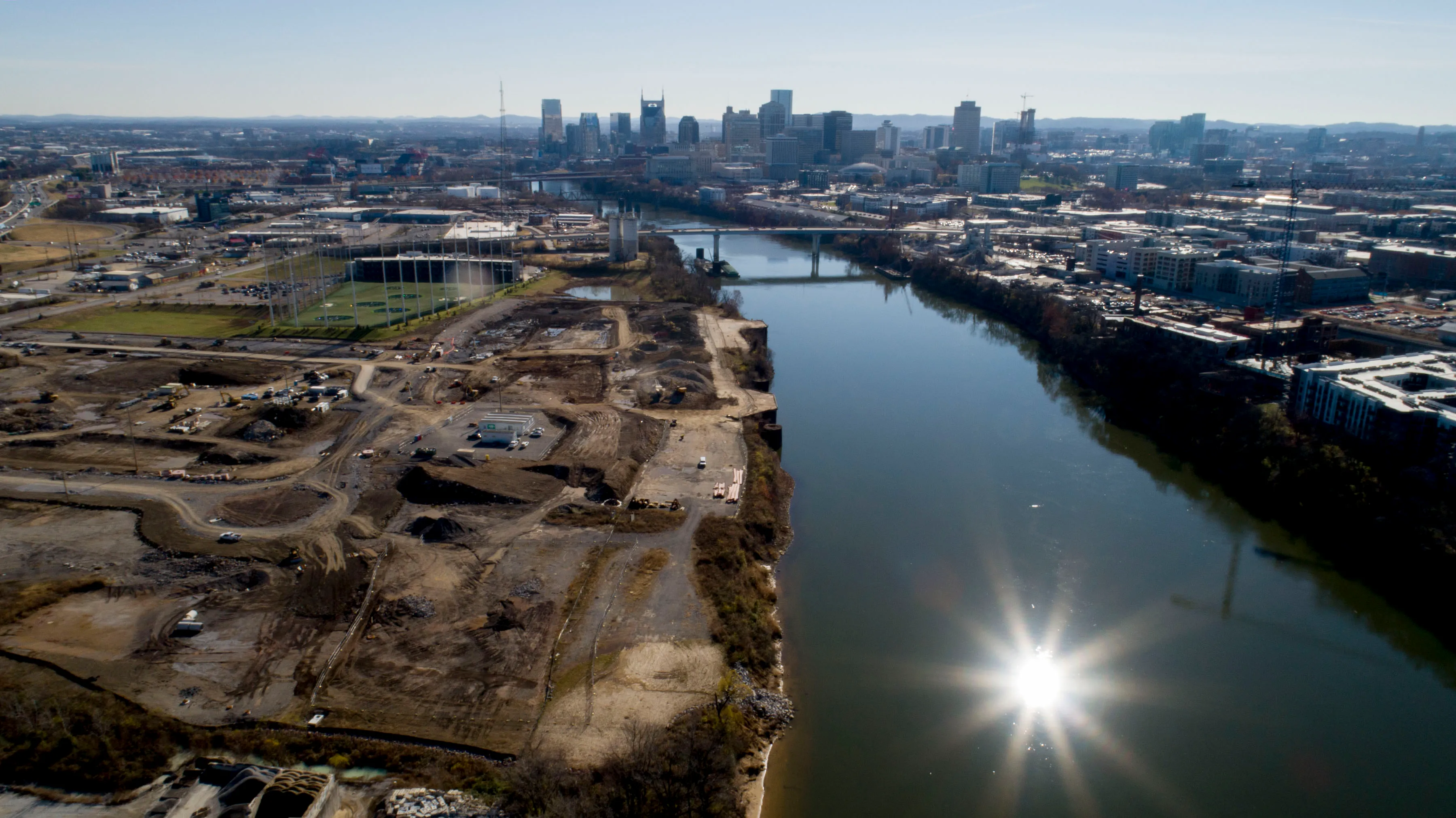 First off, there's the beautiful Cumberland Riverside Park. It's a favorite among families and joggers alike. The park stretches along the Cumberland River, offering pristine views that are especially enchanting during sunset. The pathways are shaded by old oak and maple trees, making it a perfect spot for a morning run or a leisurely evening walk. If you're a bird enthusiast, bring your binoculars! The park is home to a variety of bird species, and it's not uncommon to spot a heron wading by the water's edge.
Now, for those who love a more adventurous day out, Whispering Woods is the destination. It offers an array of hiking and biking trails, each with its own unique terrain and difficulty level. The trails snake through dense woodlands, opening up occasionally to reveal panoramic views of Nashville's skyline. It's also a popular spot for weekend camping, with several clearings designed specifically for campfires and tents.
Just a stone's throw away from Brookside Court is the Harmony Botanical Gardens. It's a wonderland for plant enthusiasts, housing both native Tennessee flora and exotic species. The meticulously maintained themed sections, like the butterfly garden and the cactus exhibit, are an educational treat for kids and adults alike. Springtime visits are especially magical, with a riot of colors and fragrances greeting visitors at every turn.
For those who fancy a day of picnicking and playing frisbee, Meadowland Park is ideal. With its vast open spaces, playgrounds, and BBQ spots, it's a weekend favorite for many families. The park also has a pond where one can indulge in a bit of casual fishing or simply sit by and enjoy the tranquil surroundings.
In essence, living near Brookside Court in Nashville ensures that residents never feel disconnected from nature. Whether you're an avid hiker, a casual walker, or someone who just loves to relax in the lap of greenery, the area offers a slice of the outdoors that suits every preference. It's a gentle reminder of how therapeutic and rejuvenating nature can be!
Education
When it comes to education, families residing in Brookside Court, Nashville are truly in a prime location, being served by a mix of top-notch public and private institutions.
On the public front, Magnolia Elementary School stands out, not just for its excellent academic track record, but also for its emphasis on holistic development. The school believes in fostering creativity and critical thinking, ensuring students get a balanced blend of arts, sports, and academic pursuits. And then there's Nashville High, which is consistently rated among the top public high schools in the state. Their advanced placement program is particularly commendable, providing students an opportunity to challenge themselves and earn college credits.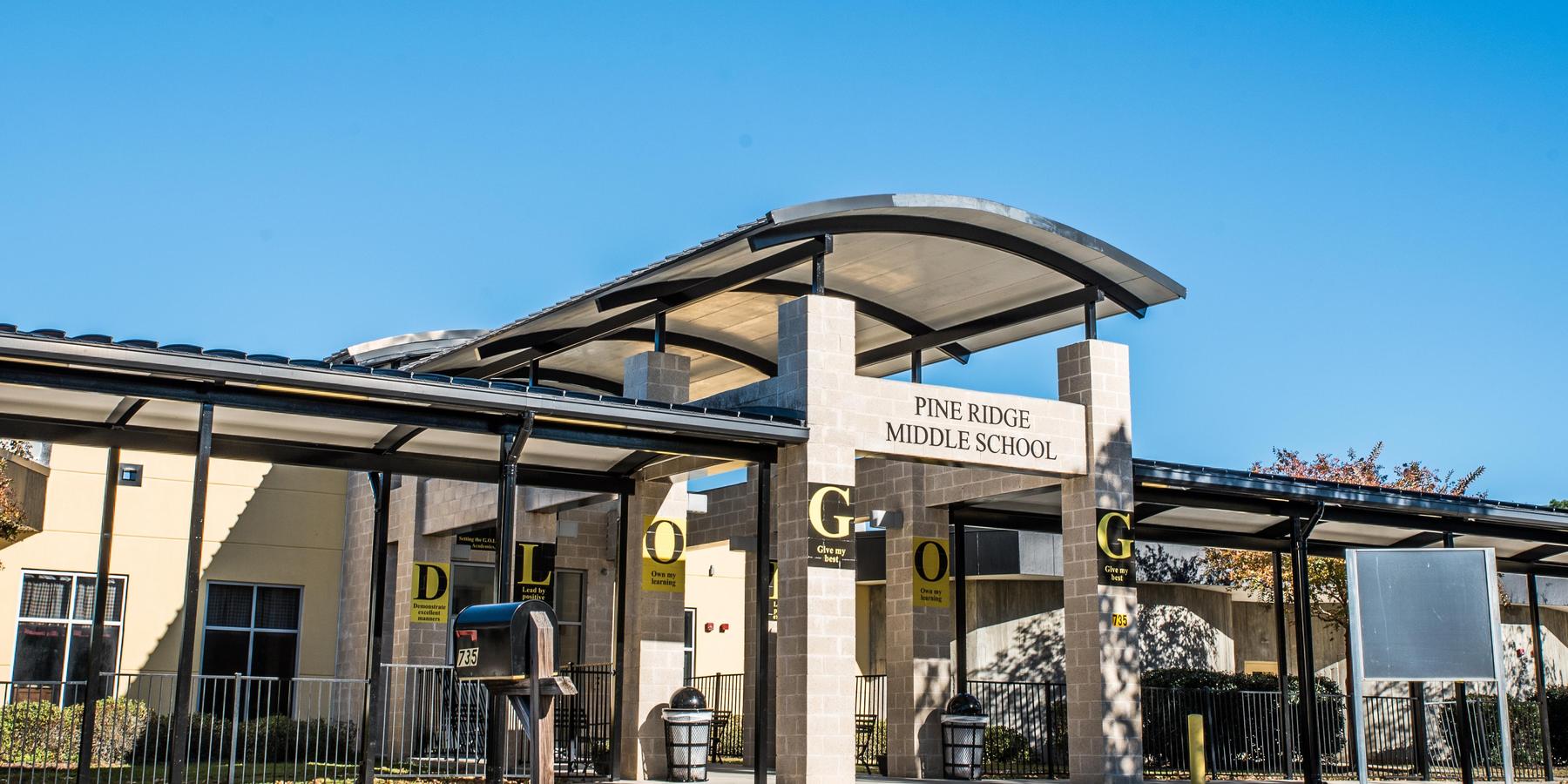 For those considering middle schools, Pine Ridge Middle is a staple in the community. Known for its strong emphasis on STEM education and an inclusive approach to learning, it ensures every student feels welcome and supported in their educational journey. Plus, they have a remarkable set of extracurricular activities, catering to a diverse range of interests from robotics to drama.
On the private education side, there's the illustrious Brookdale Academy. Catering to students from kindergarten through 12th grade, Brookdale has a long-standing tradition of academic excellence. With smaller class sizes and a curriculum that's tailored to meet individual student needs, it's no wonder the academy has alumni in some of the country's top universities. Moreover, their foreign exchange program offers students a unique global perspective, broadening their horizons beyond the classroom.
Another private gem is St. Mary's All-Girls School, renowned for its rigorous academic curriculum and strong emphasis on leadership development. It's not just about grades at St. Mary's; it's about shaping young women into confident, well-rounded individuals ready to make their mark in the world.
In essence, families in Brookside Court are truly spoilt for choice when it comes to education. Whether leaning towards public or private schooling, parents can rest assured that their children will receive an education that prepares them for the challenges and opportunities of the future.
Shopping and Retail
For those with a penchant for retail therapy, the area around Brookside Court in Nashville is nothing short of a shopper's paradise! The mix of boutique stores, vintage shops, and sprawling malls ensures there's something for every taste and budget.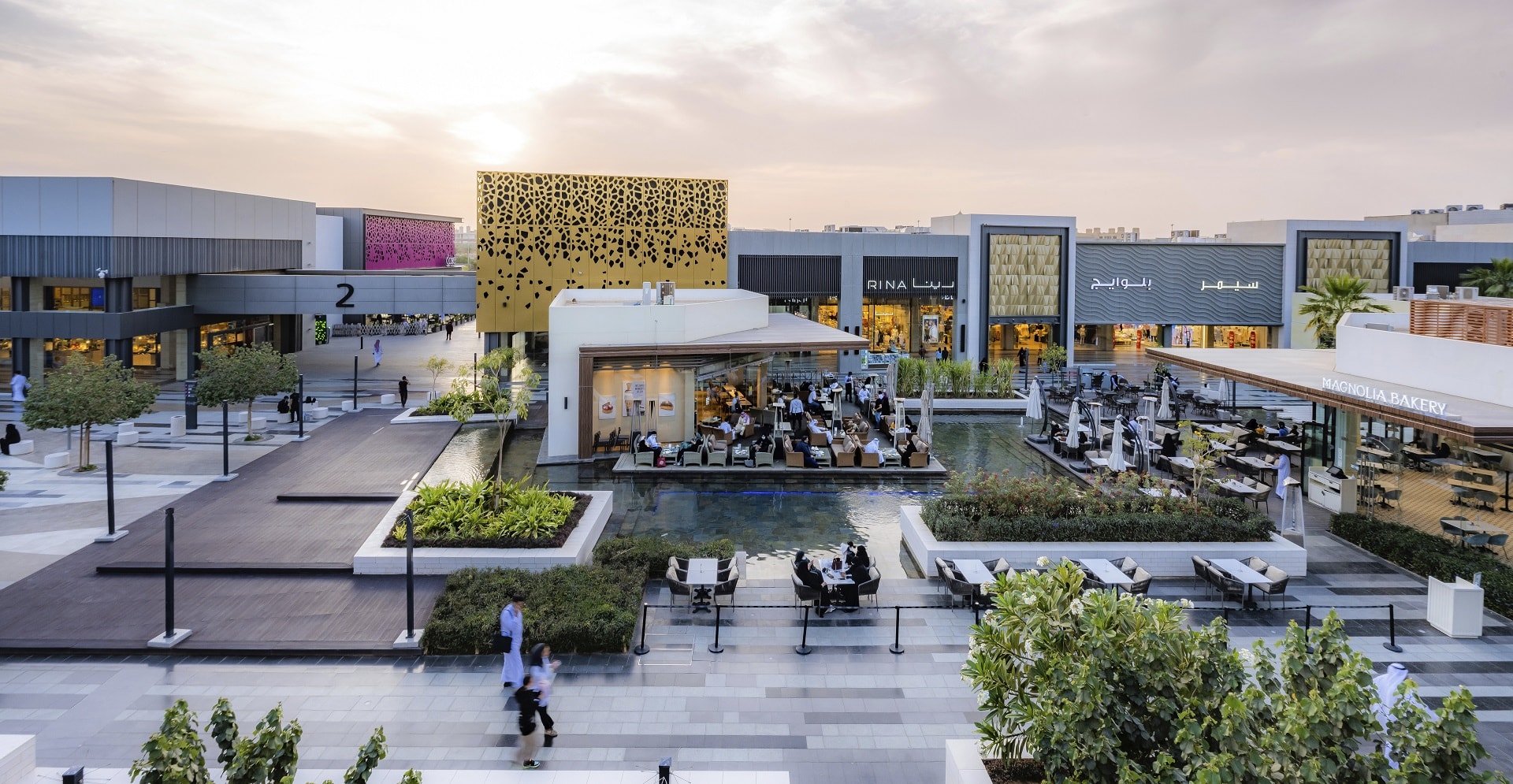 Just a short drive away is the renowned Maplewood Plaza. This upscale shopping center blends big brand names with local artisan stores, offering an eclectic shopping experience. From the latest fashion trends at boutique outlets to handcrafted jewelry by local artisans, it's easy to spend hours wandering its corridors. And when you need to recharge? The plaza's food court boasts an array of eateries, from gourmet coffee shops to international cuisines.
For those who adore finding unique treasures, Vintage Lane is a must-visit. This charming street, lined with antique shops and vintage clothing boutiques, is a haven for collectors and fashionistas alike. It's not just about shopping; it's about the thrill of the hunt, discovering rare antiques or snagging that one-of-a-kind outfit. The shop owners, with their tales of where each item originated, add a delightful narrative to every purchase.
Now, if you're in the mood for a more comprehensive shopping spree, the Greenview Mall has got you covered. Anchored by major department stores, it's the kind of place where you can find everything under one roof, from tech gadgets to home decor. The mall also hosts regular events, from pop-up markets showcasing local crafts to fashion shows highlighting emerging designers.
Not to forget, there's also a slew of specialty stores around Brookside Court. Whether you're hunting for the freshest organic produce, a rare book, or artisanal cheese, the neighborhood ensures you don't have to venture far.
In essence, shopping near Brookside Court isn't just about acquiring things; it's an experience in itself. The blend of old and new, the charm of local crafts, and the allure of luxury brands create a retail landscape that's as diverse as it is delightful. It's truly a shopper's dream come true!
Business and Economy
Nestled around Brookside Court, Nashville's economic landscape is as dynamic as the music notes that resonate through the city's streets. This region is a vibrant hub, with a melange of industries and businesses lending their rhythm to the local economy.
First and foremost, you can't talk about Nashville without mentioning its iconic music industry. Often dubbed the "Music City,"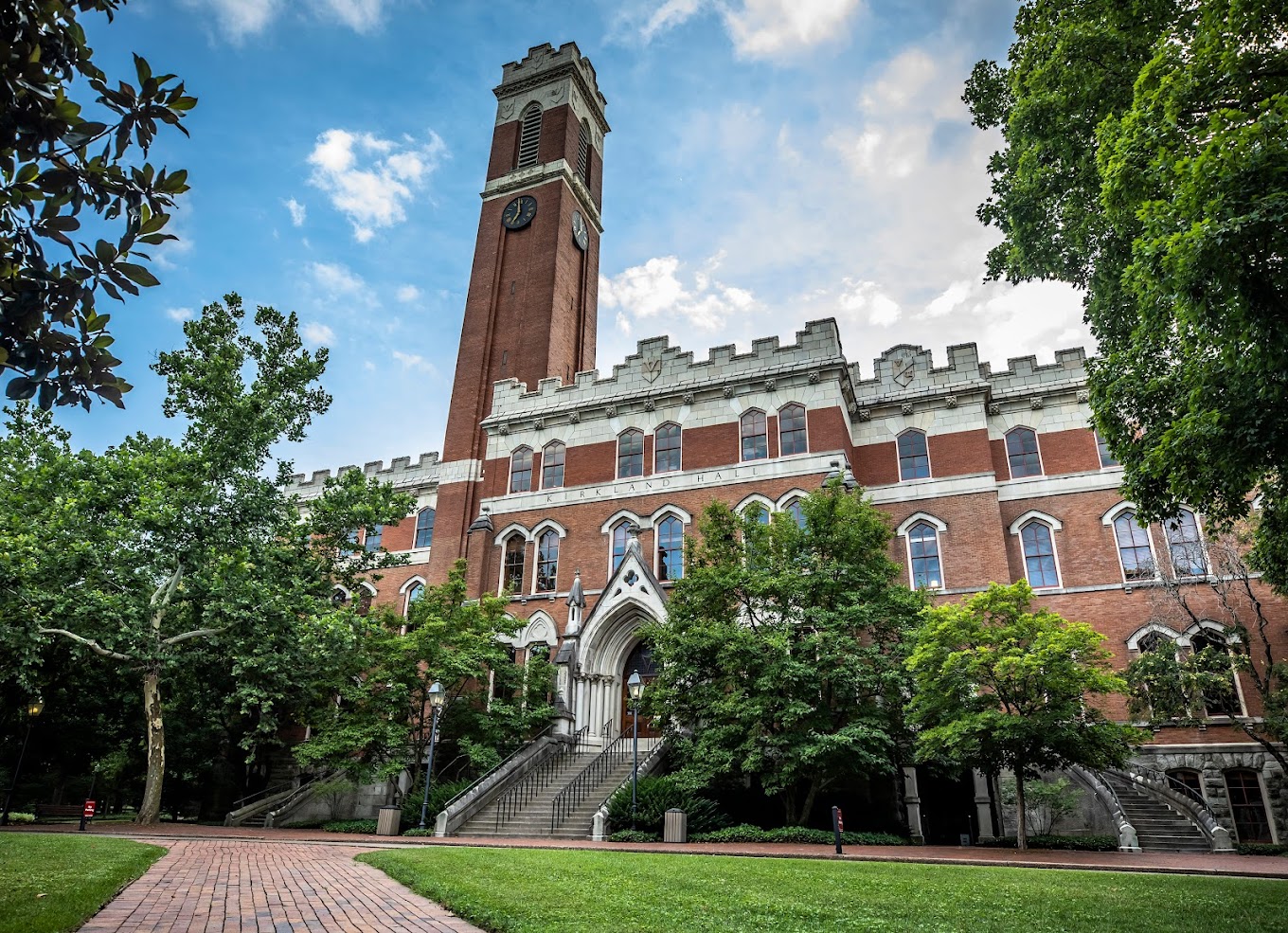 it's home to numerous recording studios, music labels, and talent agencies. Just a short distance from Brookside Court, you'll find hubs like Music Row, where the hum of creativity is tangible, with artists, songwriters, and producers collaborating on the next big hit. The impact of the music industry extends beyond just the tunes; it fuels ancillary sectors like tourism, events, and even local crafts.
Speaking of tourism, the area boasts a myriad of attractions, from historic sites to lively festivals, drawing visitors from all corners of the globe. This influx of travelers has given rise to a flourishing hospitality sector. Hotels, boutique inns, restaurants, and tour companies abound, each contributing significantly to the local job market and economy.
Then there's the healthcare sector, which is often overshadowed by the city's musical heritage but is equally vital. Several world-renowned hospitals and research institutions are peppered around the vicinity of Brookside Court. These establishments not only offer cutting-edge medical services but also engage in groundbreaking research, positioning Nashville as a notable player in the global healthcare landscape.
Additionally, the tech startup scene has been gaining momentum in recent years. With a blend of local entrepreneurs and transplants from larger tech hubs, Nashville is becoming an attractive destination for innovative startups. Co-working spaces, incubators, and networking events have become common sights, nurturing this burgeoning ecosystem.
In essence, while the strains of country and blues might be Nashville's most recognizable export, the area around Brookside Court is a testament to the city's multifaceted economic character. From the lyrical melodies of its music studios to the steady heartbeat of its core industries, Nashville showcases a harmonious blend of tradition and innovation.
Hotels and Lodging
When it comes to finding a cozy nook to rest your head around Brookside Court in Nashville, the options are as diverse as the city's rich musical tapestry. Whether you're on the lookout for luxury accommodations or a homey bed and breakfast experience, this neighborhood has a bit of everything to suit all tastes and budgets.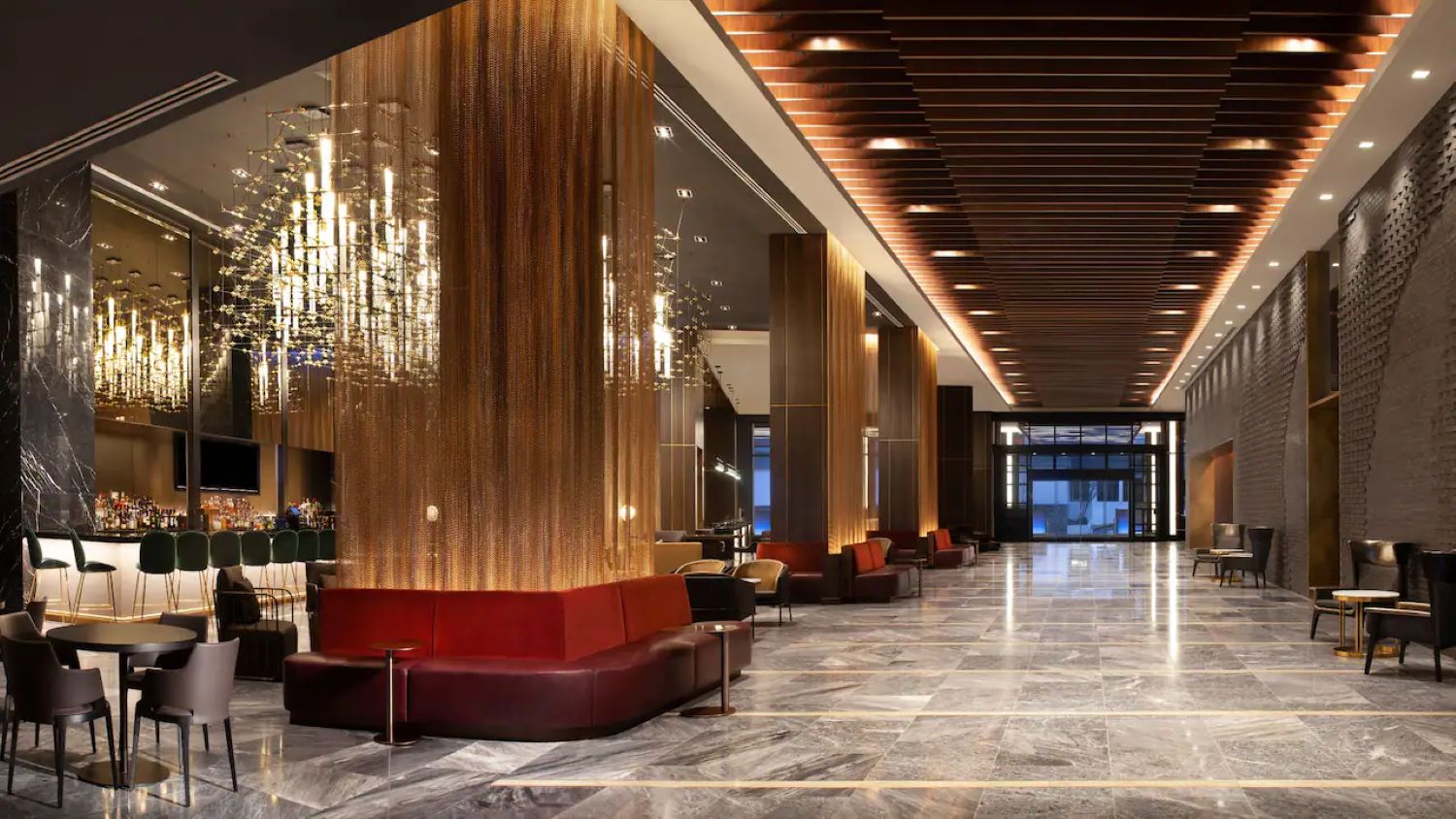 One of the most notable establishments in the vicinity is the Grand Nashville Hotel. With its opulent decor and impeccable service, it's a haven for those seeking a touch of luxury. Beyond the plush rooms, the hotel boasts a rooftop pool with panoramic city views, a world-class spa, and a gourmet restaurant that offers a delightful fusion of Southern and international cuisines. It's the kind of place where every stay feels like a special occasion.
For those who prefer a more intimate setting, the Whispering Pines Inn is truly a hidden gem. This charming bed and breakfast offers a blend of old-world charm and modern comforts. Each room is individually decorated, reflecting a piece of Nashville's history. And the breakfast? Oh, it's a culinary delight, with dishes crafted from locally sourced ingredients. The hosts, with their wealth of knowledge about the city, often regale guests with stories and offer insider tips on local attractions.
Now, if you're on the lookout for something a tad more contemporary, The Urban Loft Hotel is right up your alley. This boutique establishment, with its chic decor and state-of-the-art amenities, caters to the modern traveler. Its central location makes it a favorite among business travelers and tourists alike. Plus, their in-house cafe, known for its artisanal coffee and pastries, is a delightful spot to start your day.
Lastly, for travelers on a budget or those seeking a more communal vibe, there are several hostels and guesthouses dotting the area. Places like Nashville Backpackers offer shared accommodations, a lively common area, and regularly organized group activities, ensuring guests get to experience the city's vibrant culture first-hand.
In essence, the lodging options near Brookside Court reflect Nashville's diverse spirit. Whether you're sinking into a luxurious bed at a grand hotel or sharing travel tales over breakfast at a quaint inn, you're bound to find a space that feels just like home. Or perhaps, even better!
Travel and Transportation
Firstly, for those who frequent the skies, the Nashville International Airport is wonderfully close by. It's a major advantage for residents of Brookside Court, given that the airport is a mere 15 to 20-minute drive away, depending on traffic. This airport is a bustling hub, with a plethora of domestic and international flights gracing its runways daily. Whether you're heading out on a business trip or expecting visitors from out of town, the convenience of having an international airport so close can't be understated.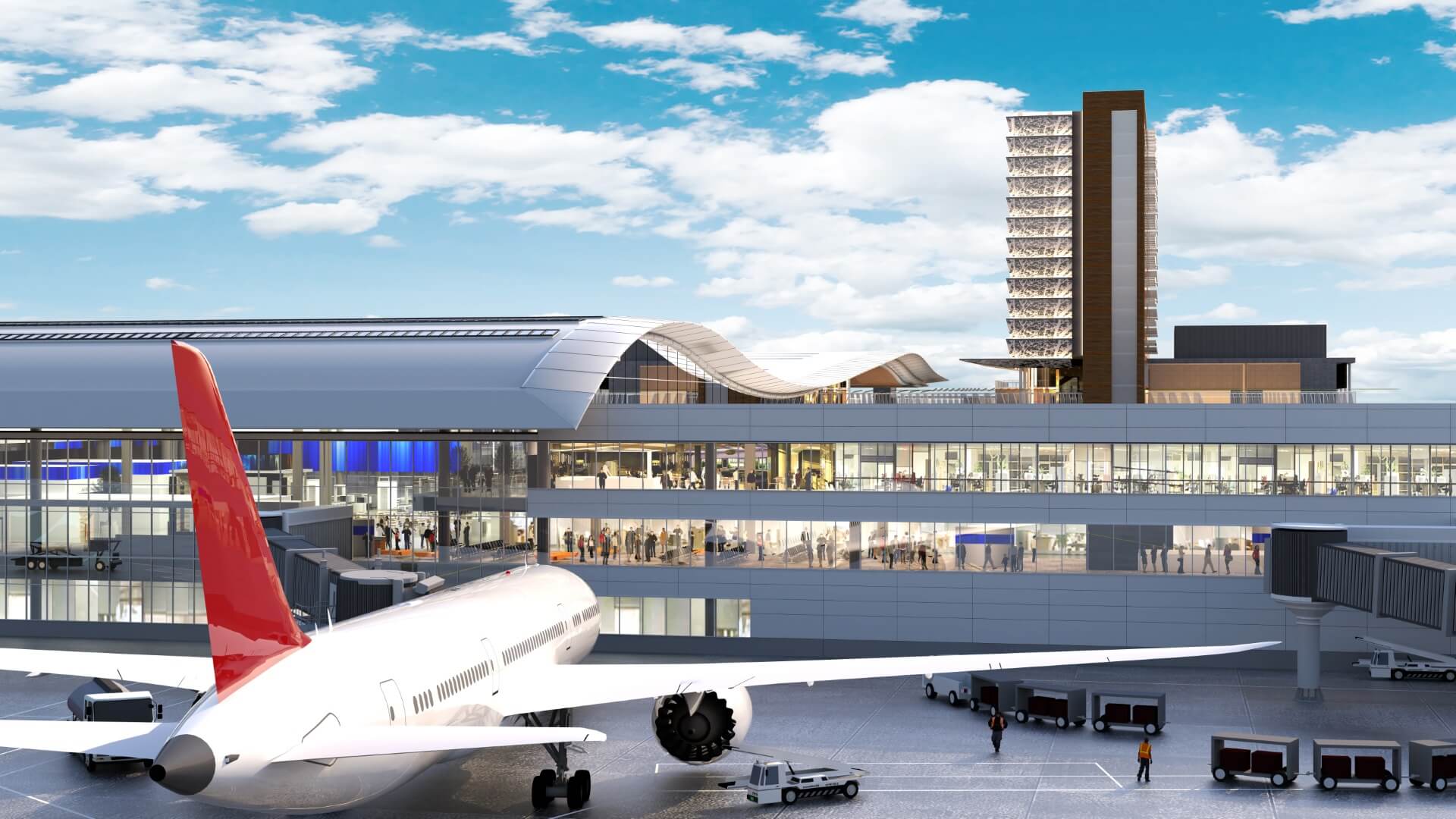 Now, diving into the city's public transportation - Brookside Court is also well-serviced in that department. The Music City Star, Nashville's commuter rail service, has a station that's only a few minutes' drive from Brookside Court. It's particularly handy for daily commuters, offering a stress-free ride into the heart of Nashville and other key locations, saving the hassle of navigating city traffic.
Additionally, the Metro Transit Authority (MTA) runs several bus routes through the neighborhood. The stops are strategically placed, ensuring residents are never more than a short walk away from catching a bus. These buses are quite punctual, and their network is expansive, linking residents to various parts of the city. It's a boon for those without personal vehicles or for those who simply prefer an eco-friendlier mode of transit.
Of course, for those moments when you need a quick ride, ride-sharing platforms like Uber and Lyft are active and widely used in the area. There's typically no shortage of drivers in the vicinity, meaning a ride is just a few taps away on your smartphone.
All in all, living near Brookside Court ensures that you're well-connected, not just within Nashville, but to destinations far beyond. Whether jet-setting from the airport or hopping on a local bus, the world feels just a bit smaller and more accessible from this lovely Nashville enclave.