Brook Hollow Residences, Nashville, TN Homes for Sale
Brook Hollow Residences, Nashville, TN Homes for Sale
October 3, 2023
Brook Hollow Residences Homes
The Homes in Brook Hollow Residences stand as a testament to Nashville's evolving architectural prowess and an unwavering commitment to luxury. Nestled in the heart of Tennessee's iconic capital, these homes seamlessly blend contemporary design elements with traditional Southern charm. One can easily identify the meticulous attention to detail from the handcrafted finishes to the state-of-the-art appliances adorning each kitchen. The floor plans are generously spacious, ensuring ample natural light, and evoking an aura of warmth and comfort in every corner. It's not just about aesthetics; it's about creating a space that feels like home from the very first step inside.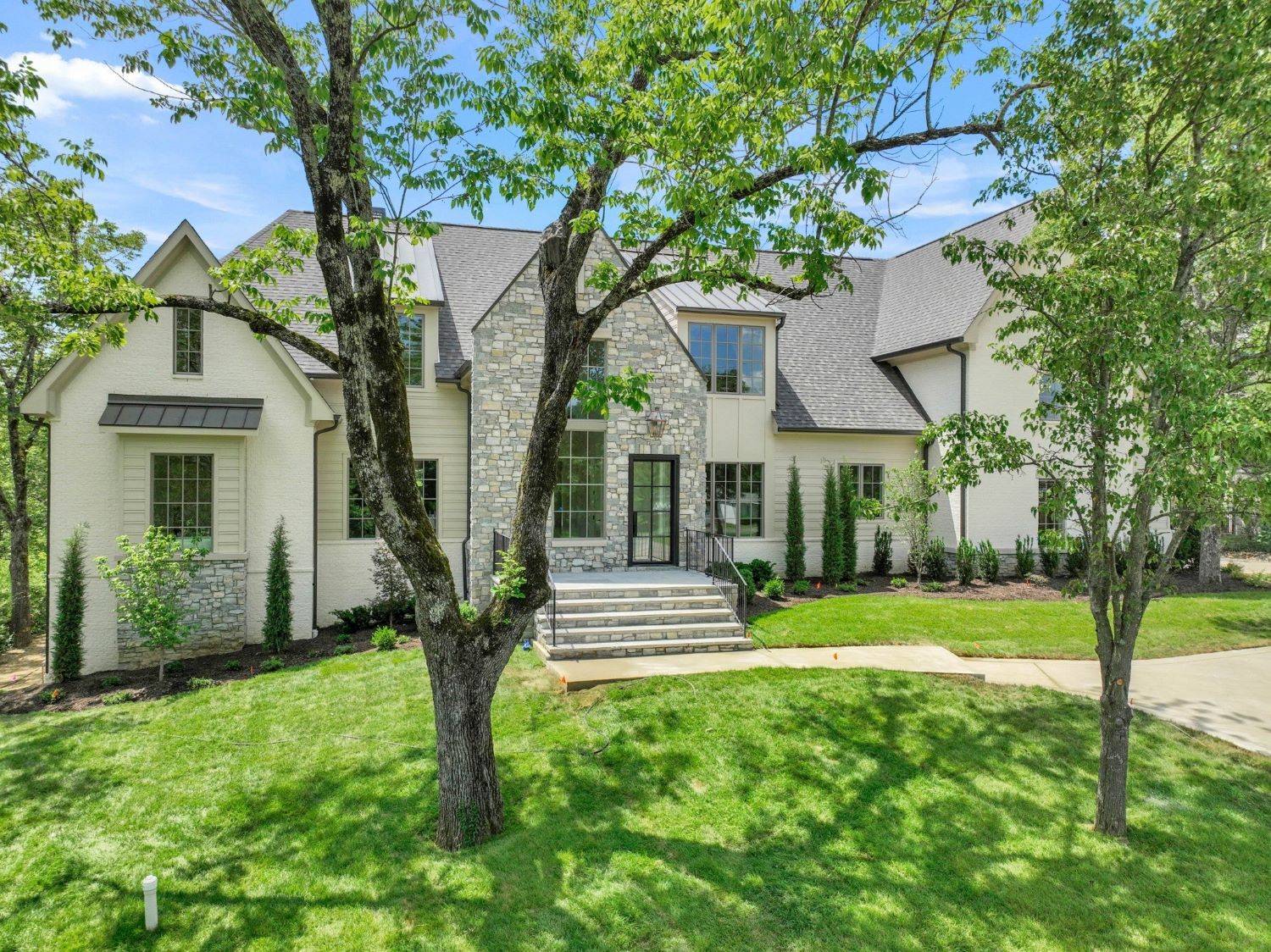 Moreover, the homes at Brook Hollow Residences are equipped with modern amenities designed to enhance the living experience. From smart home technologies that allow residents to control various home functions remotely to energy-efficient installations, sustainability and convenience are at the forefront. Given the increasing emphasis on well-being, many of these homes feature dedicated areas for relaxation, fitness, and meditation, ensuring residents have access to holistic wellness within their abode.
Beyond the individual residences, Brook Hollow boasts a vibrant and closely-knit community. The well-maintained common spaces serve as gathering spots, where neighbors often come together for community events, or simply to revel in the shared experience of living in such a beautiful locale. The landscape is dotted with mature trees and pristine gardens, offering serene views and ensuring a constant connection to nature. The neighborhood's design encourages walking, promoting a healthy lifestyle and providing numerous opportunities for spontaneous interactions among residents.
Surrounding the Brook Hollow Residences is a tapestry of Nashville's rich culture and dynamic lifestyle. Residents find themselves in close proximity to a medley of dining, shopping, and entertainment options. From local boutiques showcasing the crafts of local artisans to gourmet restaurants serving delectable Southern cuisine, there's always something to explore. Moreover, the community benefits from excellent connectivity to the rest of Nashville, making it convenient for those who commute to the city's commercial and business hubs. Yet, despite its central location, Brook Hollow retains a sense of tranquility, providing a perfect haven away from the bustling city life.
The unique blend of luxury, convenience, and community spirit truly sets Brook Hollow Residences apart. For those seeking a harmonious balance between modern living and a sense of belonging, this Nashville enclave emerges as an ideal choice.
Similar Communities
Green Hills, situated just a stone's throw from Brook Hollow Residences, is a shining example of Nashville's upscale suburban living. The homes here, like those in Brook Hollow, revel in architectural elegance and modern convenience. Tree-lined avenues open up to reveal stately residences, where contemporary designs are perfectly married with timeless southern aesthetics. Spacious interiors, luxurious amenities, and meticulous landscapes are hallmarks of Green Hills homes. In fact, one would be hard-pressed to distinguish between the two neighborhoods based solely on their architectural offerings.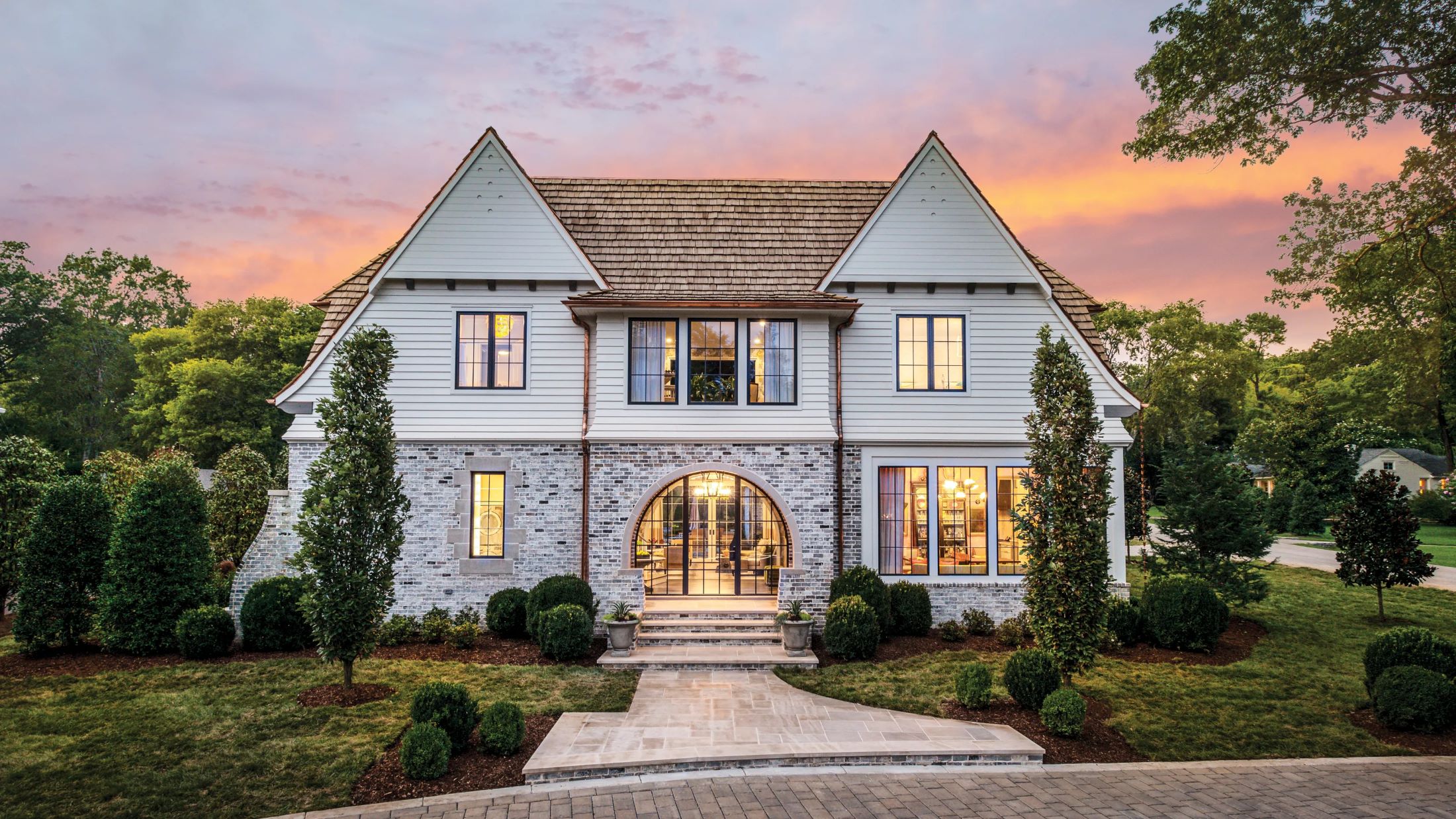 West End, another gem in Nashville's crown, mirrors the opulence and lifestyle of Brook Hollow. Its residences are built to exude charm, with expansive windows, intricate detailing, and a focus on creating airy, open spaces that are perfect for family living and entertaining alike. Just like Brook Hollow, West End homes prioritize both aesthetic appeal and functionality. Integrated with state-of-the-art technology and constructed with sustainability in mind, these homes truly represent the future of upscale residential living.
Belle Meade, often considered one of Nashville's most prestigious neighborhoods, is yet another testament to luxury living reminiscent of Brook Hollow Residences. The palatial homes, much like their counterparts in Brook Hollow, are built on sprawling estates, allowing homeowners to indulge in vast outdoor spaces, private gardens, and scenic views. Furthermore, the homes here boast a similar caliber of craftsmanship and attention to detail, ensuring that residents enjoy every conceivable modern luxury while remaining deeply rooted in Nashville's rich history.
Hillsboro Village, though slightly more urban in its setting, is in alignment with the luxury and lifestyle expectations set by Brook Hollow. The homes here, primarily historic and renovated to perfection, offer a fusion of classic charm and modern-day amenities. The community vibe in Hillsboro Village is vibrant and inclusive, much like Brook Hollow, with a strong emphasis on local culture. With an array of gourmet dining options, boutique shopping, and cultural venues, it parallels the lifestyle allure that Brook Hollow presents to its residents.
In essence, while each of these neighborhoods has its unique flair and character, they all resonate with the promise of luxurious living, community spirit, and unparalleled convenience that one associates with Brook Hollow Residences. Whether it's the architectural grace, the surrounding amenities, or the promise of a fulfilling lifestyle, these neighborhoods stand shoulder to shoulder, offering the best of what Nashville has to present.
Food Scene
Nestled around Brook Hollow Residences in Nashville, a veritable culinary tapestry awaits eager food enthusiasts. Just a short stroll or drive from the community, residents are often delighted by the rich array of dining options that cater to a spectrum of palates and occasions.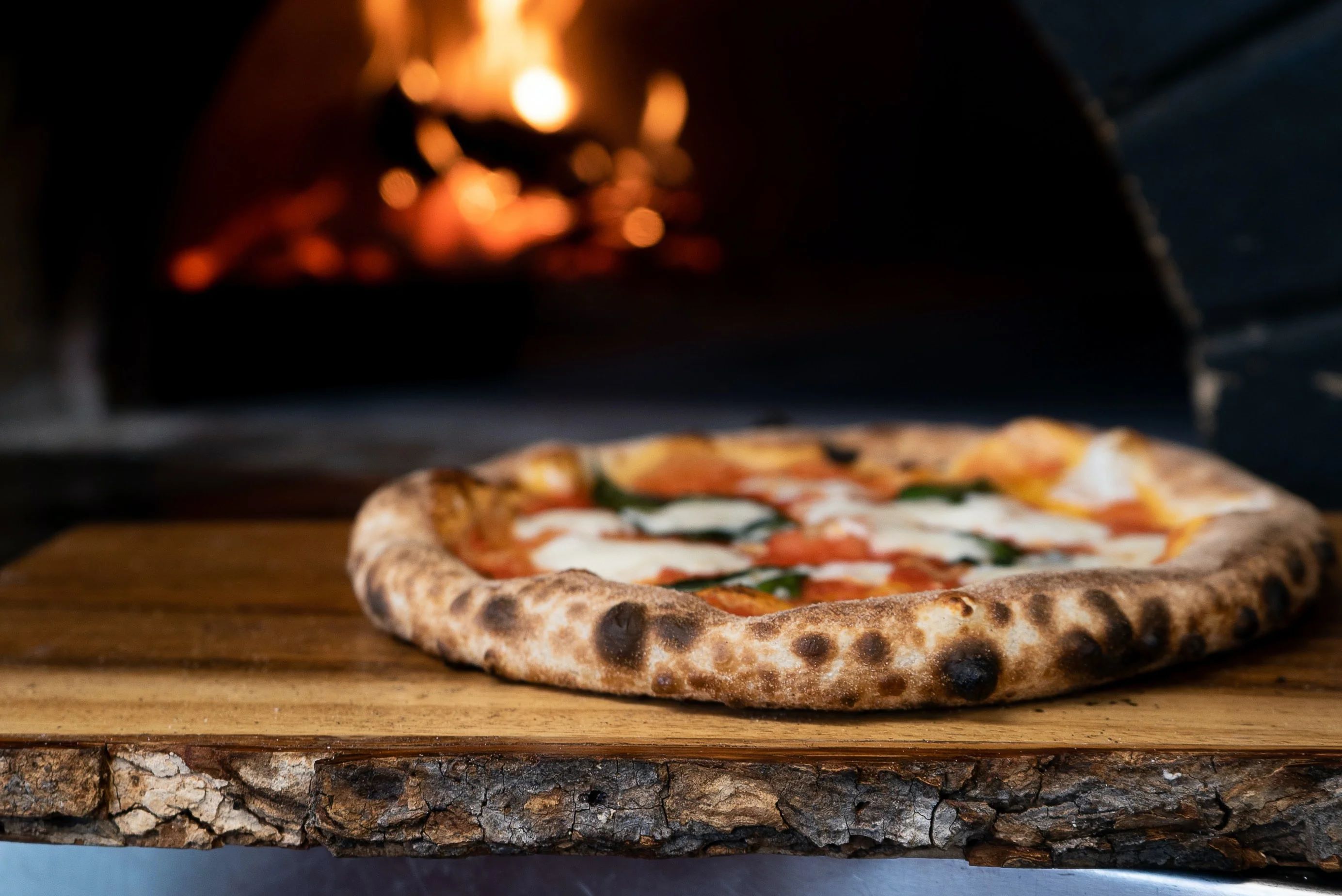 For those mornings when residents crave a hearty breakfast, there are delightful cafés offering a range of dishes, from classic Southern biscuits and gravy to trendy avocado toasts. The coffee scene is vibrant too, with artisanal roasters and cozy coffeehouses providing the perfect backdrop for a morning read or a catch-up with friends. It's easy to lose track of time sipping on a handcrafted latte or exploring the latest pastry offerings.
Lunchtime around Brook Hollow is an experience in itself. Numerous bistros and eateries serve up everything from fresh salads and gourmet sandwiches to international dishes that transport diners around the globe. There's a sushi spot renowned for its fresh rolls and sashimi, and a quaint Italian trattoria that has been the talk of the town for its handmade pasta and wood-fired pizzas. Whether someone's in the mood for a quick bite or a leisurely lunch, options abound.
Dinner is when the culinary scene near Brook Hollow truly comes alive. Upscale steakhouses provide an elegant setting for special occasions, while modern fusion restaurants surprise and delight with their innovative takes on classic dishes. Residents often rave about the Southern BBQ joints, where smoked meats and tangy sauces reign supreme. And for those who prefer plant-based dining, several vegetarian and vegan spots serve dishes so flavorful, even the most ardent carnivores are tempted to try.
Lastly, dessert and late-night snack aficionados aren't left out. Artisanal ice cream parlors, patisseries, and dessert bars dot the area, each offering a unique sweet treat to end the day on a high note. From decadent chocolate fondues to lighter sorbets infused with local fruits, the dessert scene is a fitting finale to the dining journey around Brook Hollow.
In essence, the vicinity of Brook Hollow Residences offers a gastronomic journey that mirrors the luxury and elegance of the community itself. Residents are not just investing in beautiful homes but also embedding themselves in a rich, flavorful culinary landscape.
Entertainment
Living near Brook Hollow Residences in Nashville is akin to having a front-row seat to a continuous carnival of entertainment and sporting events. Given that Nashville is fondly termed the "Music City," it's no surprise that residents often find themselves immersed in a thriving live music scene. On any given night, the echoes of country, blues, and rock can be heard emanating from the myriad of bars, lounges, and concert halls in the vicinity. Not to forget the iconic Grand Ole Opry, where one can catch some of the biggest names in country music or up-and-coming artists looking to make their mark.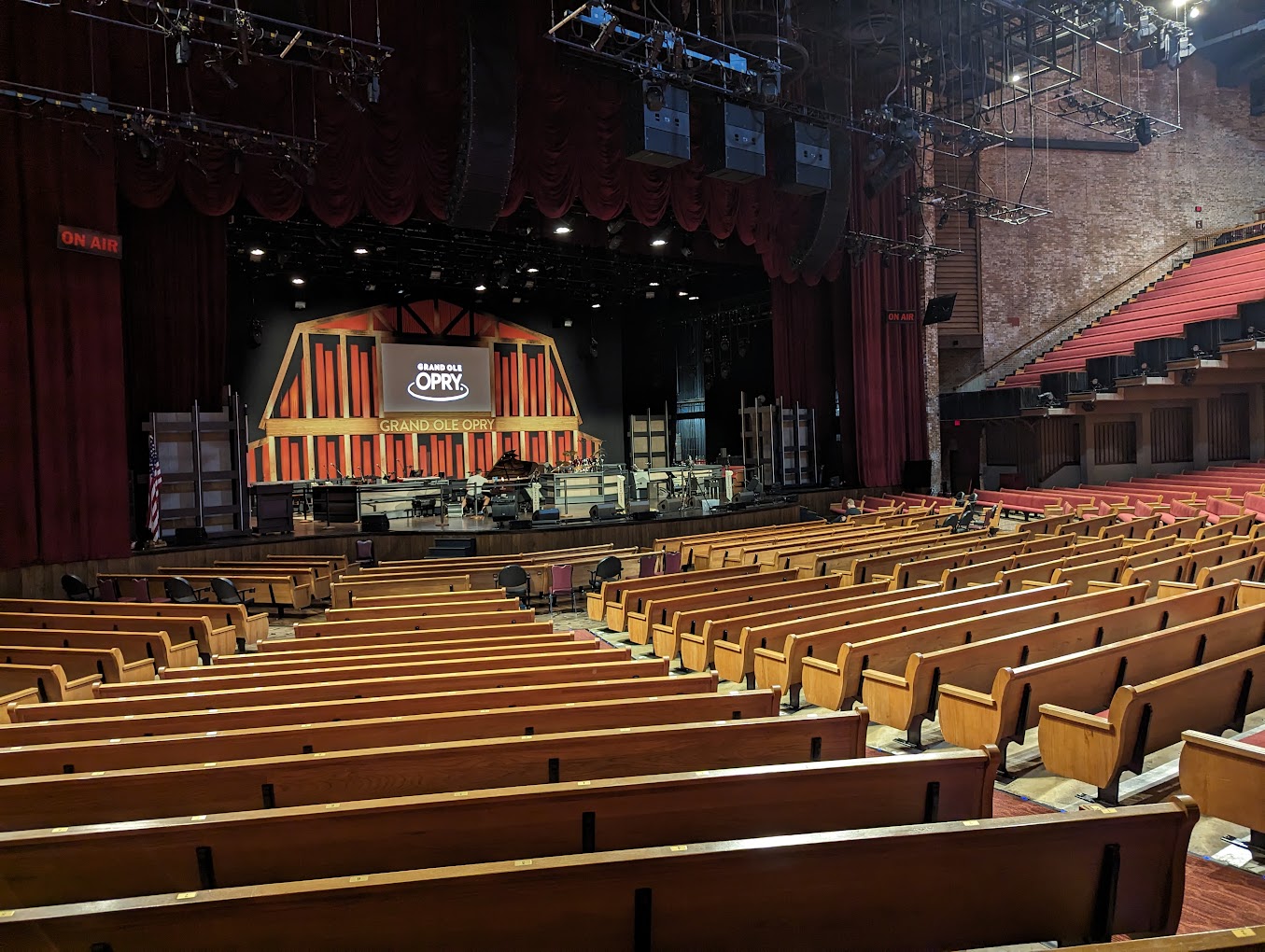 For those who lean towards the theater and performing arts, options are equally enticing. Several playhouses and theaters offer a range of performances, from classic plays and Broadway musicals to contemporary productions and experimental theater. It's not rare for residents to make an evening out of it, beginning with dinner at a local restaurant followed by a mesmerizing performance at one of these cultural hubs.
Sports enthusiasts near Brook Hollow have much to cheer about too. Nashville is home to several professional sports teams, ensuring that there's always a game to catch. Whether it's the fast-paced action of the Nashville Predators on the ice or the thrilling touchdowns by the Tennessee Titans on the football field, there's an electric atmosphere that's palpable during game days. And for those who prefer soccer, the Nashville SC games often become a weekend highlight, complete with the camaraderie of fellow fans and the exhilarating tension of a closely contested match.
In addition to organized professional events, there are numerous local leagues and sporting events for both adults and kids. Golf tournaments, charity runs, and even kayaking events on the Cumberland River offer active residents a chance to both spectate and participate.
Essentially, the area surrounding Brook Hollow Residences ensures that there's never a dull moment. From the soulful strumming of a guitar to the thunderous cheers in a stadium, entertainment and sports are woven into the very fabric of the community. It's this dynamic blend of culture, music, and athleticism that makes life near Brook Hollow so vibrant and fulfilling.
Health and Wellness
The area around Brook Hollow Residences in Nashville is a sanctuary for those committed to health and wellness. With the ever-growing emphasis on leading a balanced lifestyle, residents of this community are in a prime spot to reap the benefits of a diverse range of health-conscious offerings.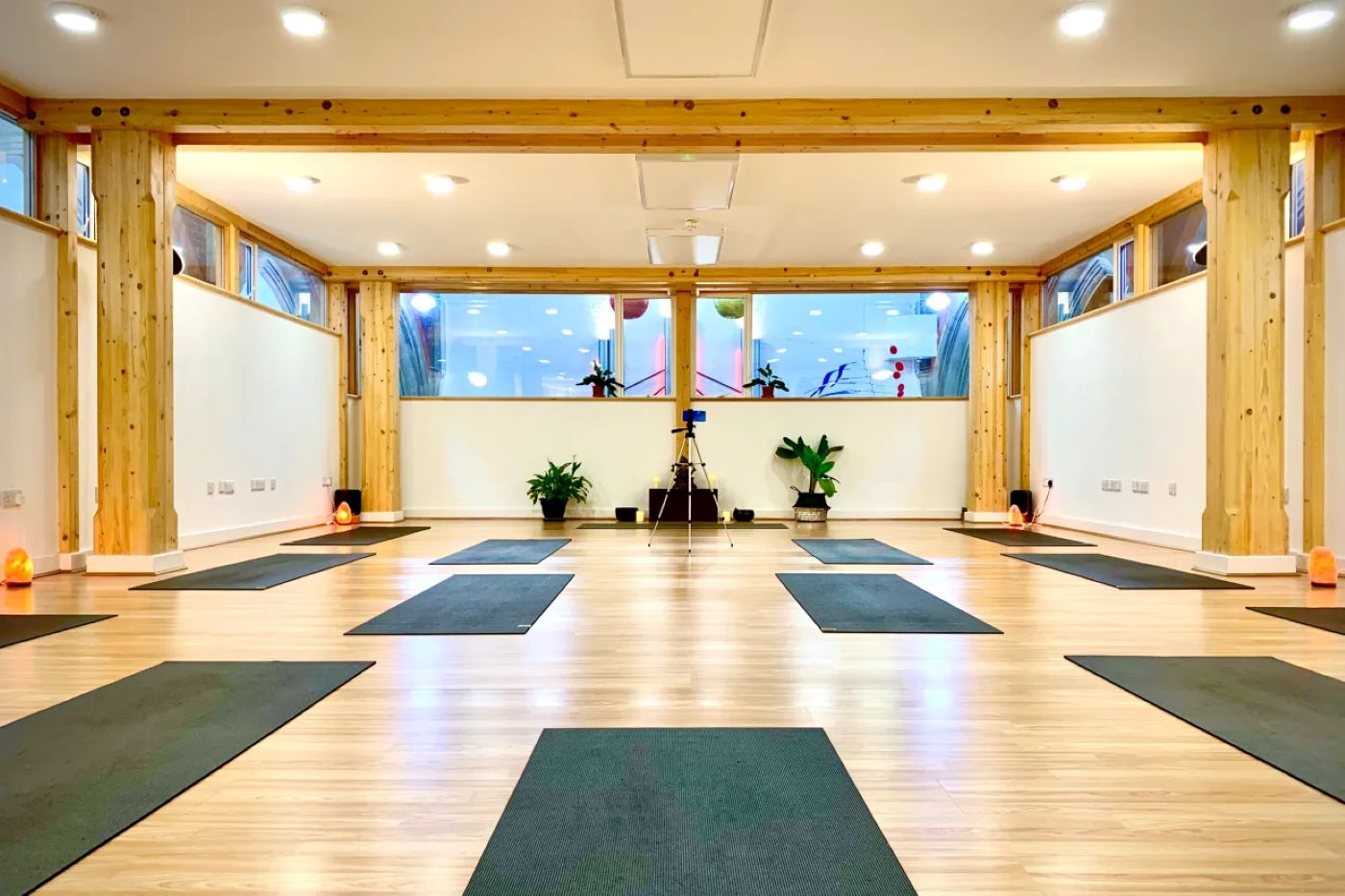 For starters, fitness enthusiasts will find no shortage of state-of-the-art gyms and fitness centers tailored to various disciplines. Whether one's preference is for heart-pumping HIIT sessions, calming yoga flows, or strength-building pilates classes, there's a studio to cater to every whim. And for those who prefer a more personalized approach, many of these centers offer one-on-one training sessions with certified professionals who guide members through tailored routines to achieve their individual fitness goals.
Nature lovers are in for a treat too. The verdant parks and trails near Brook Hollow are a haven for joggers, cyclists, and walkers. These green pockets provide not only an opportunity for cardiovascular workouts but also a tranquil environment for meditation and relaxation. Morning tai chi sessions or group meditation meet-ups are not uncommon sights, reflecting the community's dedication to both physical and mental well-being.
Additionally, the holistic approach to wellness is evident in the variety of spas and wellness centers dotting the area. From traditional massages and facials to more specialized treatments like acupuncture and reflexology, these establishments prioritize rejuvenation and healing. Many residents swear by their monthly or even weekly visits to these centers, cementing their role in the larger health and wellness journey.
Nutrition, a cornerstone of good health, is also well addressed. Several health food stores and organic markets ensure that residents have access to fresh, nutritious produce and supplements. Furthermore, local cafes and restaurants have tuned into the wellness trend, offering a delightful range of health-conscious dishes that are both tasty and nourishing. It's not rare to overhear conversations about the latest superfood or diet trend while sipping on a green smoothie or enjoying a vegan bowl.
In essence, the proximity of Brook Hollow Residences to such a diverse array of health and wellness options underscores the community's commitment to a holistic lifestyle. The fusion of physical activity, relaxation, and nutrition creates a nurturing environment where residents can thrive, ensuring that health is not just a goal, but a way of life.
Outdoor Lifestyle
Nestled in the vibrant heart of Nashville, Brook Hollow Residences offers its residents a unique blend of urban living and nature's embrace. Despite its central location, the community is privy to an abundance of green spaces that beckon outdoor enthusiasts and nature lovers alike.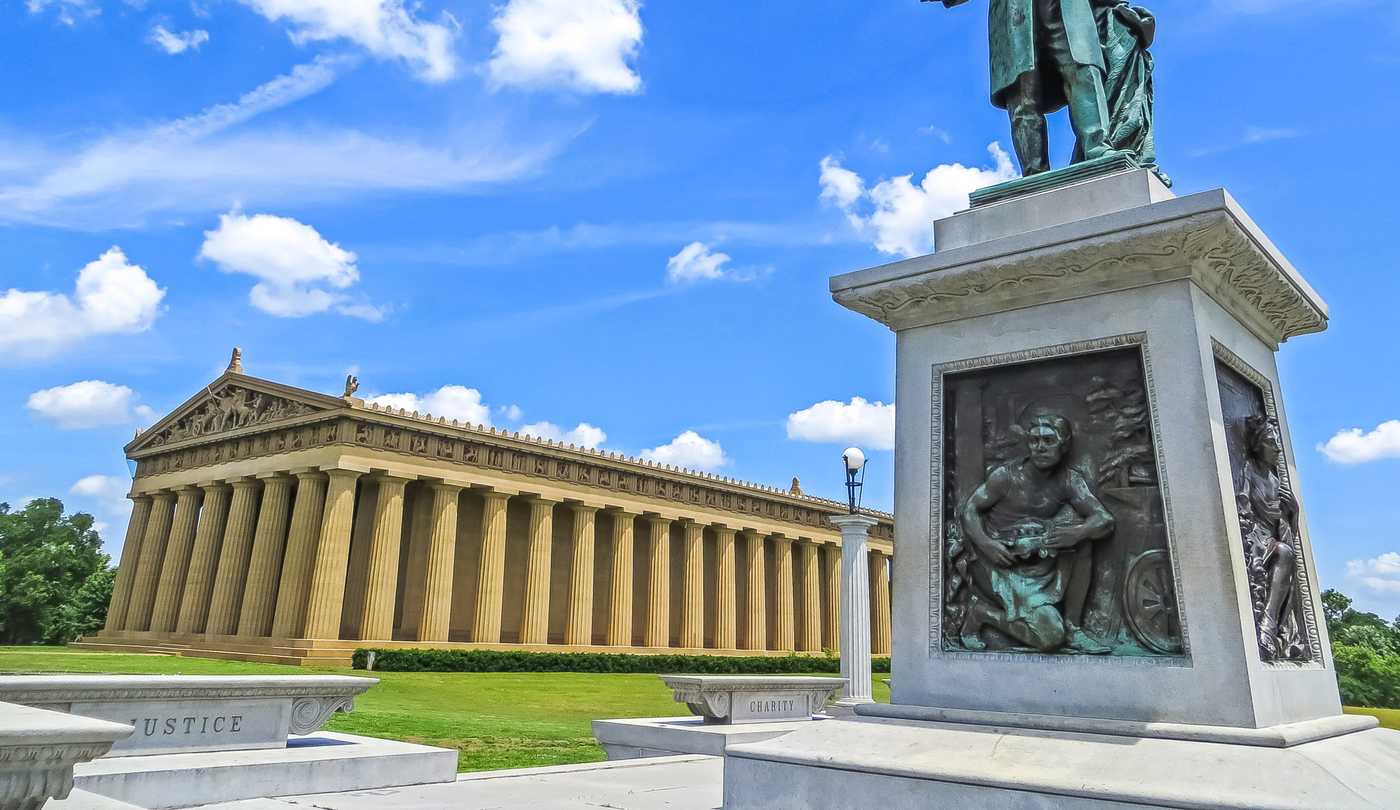 Just a hop, skip, and jump away lies one of Nashville's prized gems, Centennial Park. With its expansive lawns and serene lake, it's a favorite among joggers, picnickers, and families. The park's iconic Parthenon replica serves as a backdrop to many a weekend yoga session or friendly frisbee game. As springtime blooms, the flower beds here erupt in a symphony of colors, making it a hotspot for amateur photographers and nature aficionados.
Adjacent to some of the green spaces are curated community gardens. These spaces not only beautify the surroundings but also foster a sense of community as residents bond over gardening tips and share in the harvest. For those keen on understanding the local flora, these gardens are a treasure trove of information, often hosting workshops and guided tours.
For those who seek adventure, the proximity of Brook Hollow to the Cumberland River offers a multitude of water-based activities. Kayaking and paddle-boarding sessions are common, especially during the warmer months. The gentle ripples of the water, combined with the picturesque views of the city skyline, make it an experience to cherish.
Additionally, the area's network of trails caters to both casual strollers and dedicated hikers. These pathways meander through wooded areas, providing glimpses of local wildlife and offering a respite from the urban hustle. Birdwatchers, in particular, find these trails to be a paradise, with many a rare species making an appearance.
Moreover, outdoor festivals, farmers' markets, and open-air concerts often find their way to these parks and green spaces, making them hubs of community activity. Whether it's a jazz evening under the stars or a weekend organic market showcasing local produce, there's always something to look forward to.
In a nutshell, the environment around Brook Hollow Residences is a testament to Nashville's commitment to preserving nature amidst urban growth. The blend of structured parks, wild trails, and community spaces ensures that residents can indulge in an active outdoor lifestyle while staying connected to the rhythms of the natural world.
Education
Living in the Brook Hollow Residences places families at the heart of Nashville's vibrant educational landscape. Residents here are fortunate to have access to a mix of both esteemed public and private educational institutions that cater to a range of academic preferences and needs.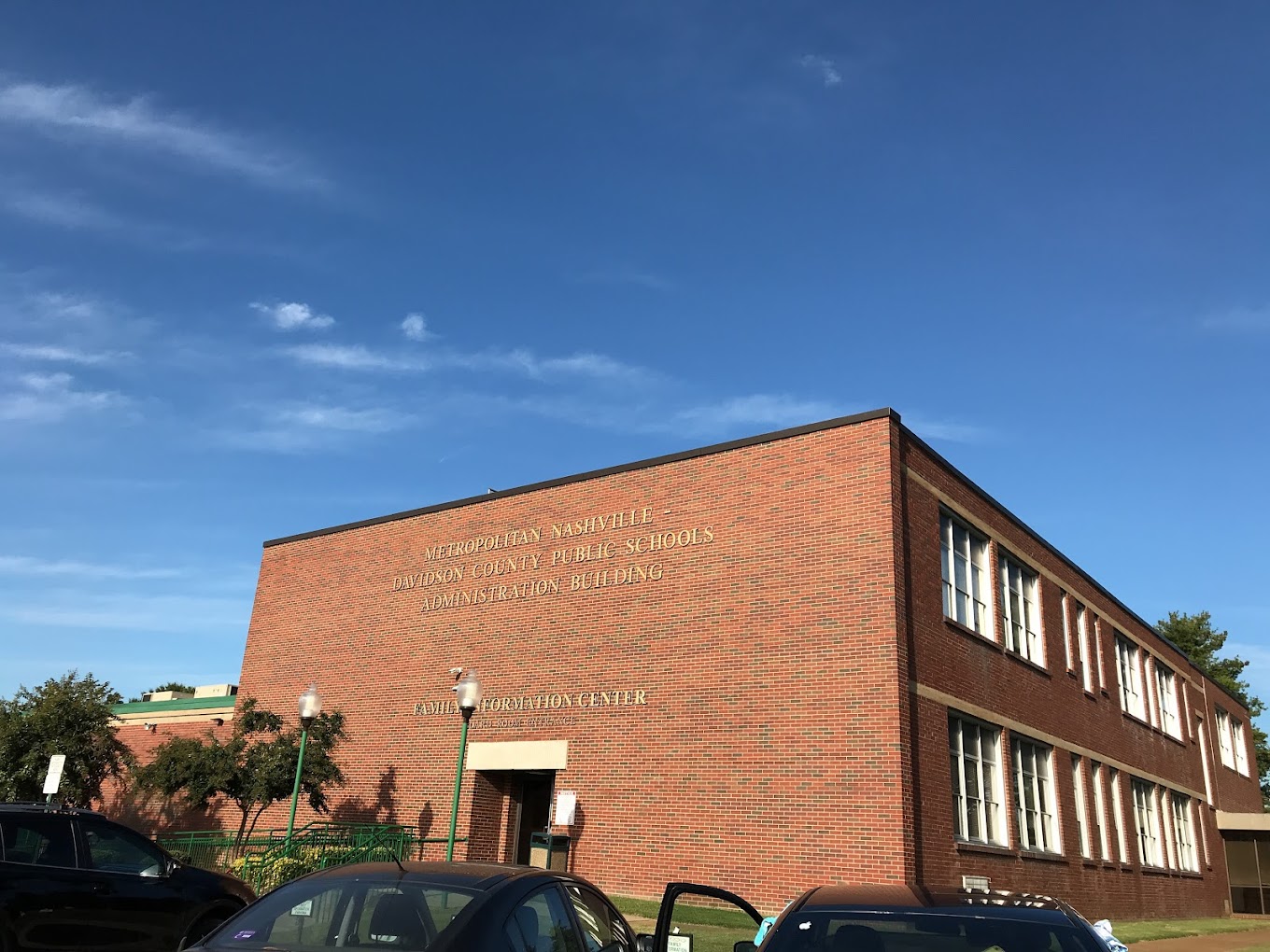 On the public education front, the Metro Nashville Public Schools (MNPS) serve the area, offering a plethora of options for families. The nearby elementary and middle schools have a reputation for fostering a nurturing environment, emphasizing both academic rigor and extracurricular involvement. High schools in the district are well-regarded, with many of them having a legacy of academic excellence, producing students who frequently secure placements in top-tier colleges and universities. Many of these schools also offer advanced placement (AP) courses and have a rich tapestry of clubs and activities that ensure students receive a well-rounded education.
For families considering private education, the Brook Hollow vicinity boasts several prestigious institutions known for their tailored curriculums and smaller class sizes. These schools often place a significant emphasis on individualized learning experiences, making them a favorite among parents seeking a more personalized educational approach for their children. Many of these private institutions also offer international curriculums or unique pedagogical methods, such as Montessori or Waldorf, catering to diverse educational philosophies. Moreover, the presence of several parochial schools in the area provides options for families seeking faith-based education.
Beyond the regular curriculum, both public and private schools around Brook Hollow frequently collaborate with local artists, musicians, and professionals to enhance the learning experience. Such community involvement not only enriches the academic journey but also helps students build strong roots in their local community.
In essence, families residing in Brook Hollow Residences are presented with a smorgasbord of educational choices. Whether they lean towards the community spirit of public schools or the tailored experience of private institutions, they're guaranteed a quality education that prepares students for the broader world.
Shopping and Retail
Brook Hollow Residences, located in the bustling heart of Nashville, sits at the nexus of a shopper's paradise. Residents find themselves spoiled for choice with an eclectic mix of retail destinations that cater to both practical needs and luxury desires.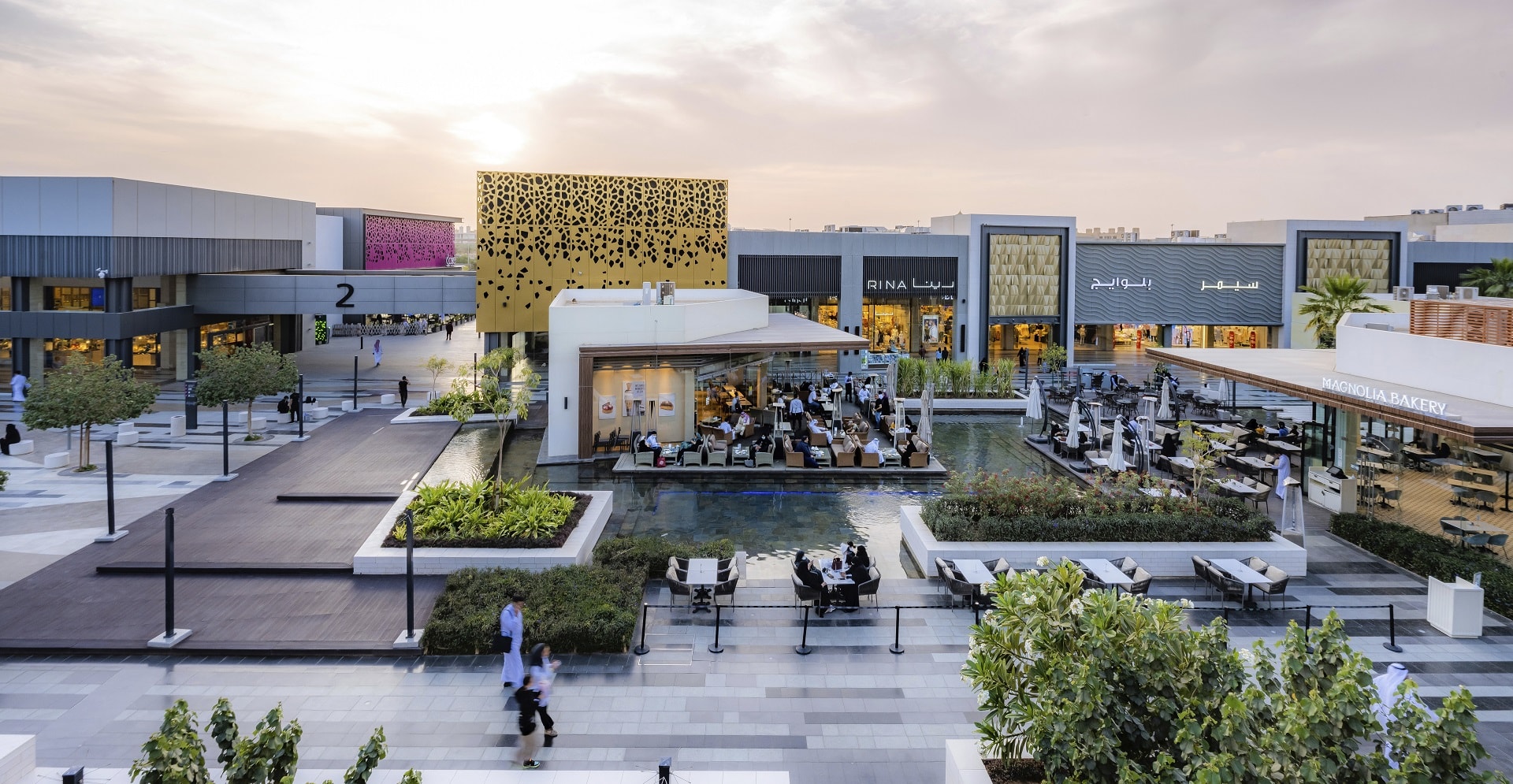 Just a stone's throw away from Brook Hollow is a delightful medley of boutique stores. These establishments, often run by local artisans and entrepreneurs, offer an array of unique finds, from handcrafted jewelry and bespoke clothing to artisanal home decor. Browsing through these boutiques feels less like shopping and more like embarking on a treasure hunt, with each store having its distinct charm and character.
For those who relish the hustle and bustle of larger shopping complexes, the area does not disappoint. Several malls and shopping centers are easily accessible from Brook Hollow. These hubs feature a mix of well-loved national brands and stores, ensuring that residents have their pick of the latest fashion trends, electronics, and more. And it's not just about shopping; these centers often house movie theaters, food courts, and entertainment zones, making them perfect for a family day out.
For daily necessities, numerous supermarkets and convenience stores dot the vicinity. These stores, ranging from large chain supermarkets to intimate local grocery shops, ensure that residents have everything they need at their fingertips. Fresh produce, international gourmet ingredients, and even organic food options are readily available, making the weekly grocery run both convenient and enjoyable.
Additionally, those with a penchant for antiques or collectibles will be pleased to discover several specialty shops sprinkled around the Brook Hollow area. These stores, often filled with history and stories, offer a unique shopping experience, transporting visitors to different eras and parts of the world.
In essence, living in Brook Hollow Residences feels like having a golden ticket to Nashville's retail wonderland. Whether one is on the lookout for the latest fashion piece, a unique gift, or simply the ingredients for tonight's dinner, the area provides a shopping experience as diverse and vibrant as the community itself.
Business and Economy
Nestled in the heart of Nashville, Brook Hollow Residences finds itself surrounded by a tapestry of businesses and industries that serve as the lifeblood of the local economy. Living in this area provides a front-row seat to the dynamic economic landscape that Nashville has cultivated over the years.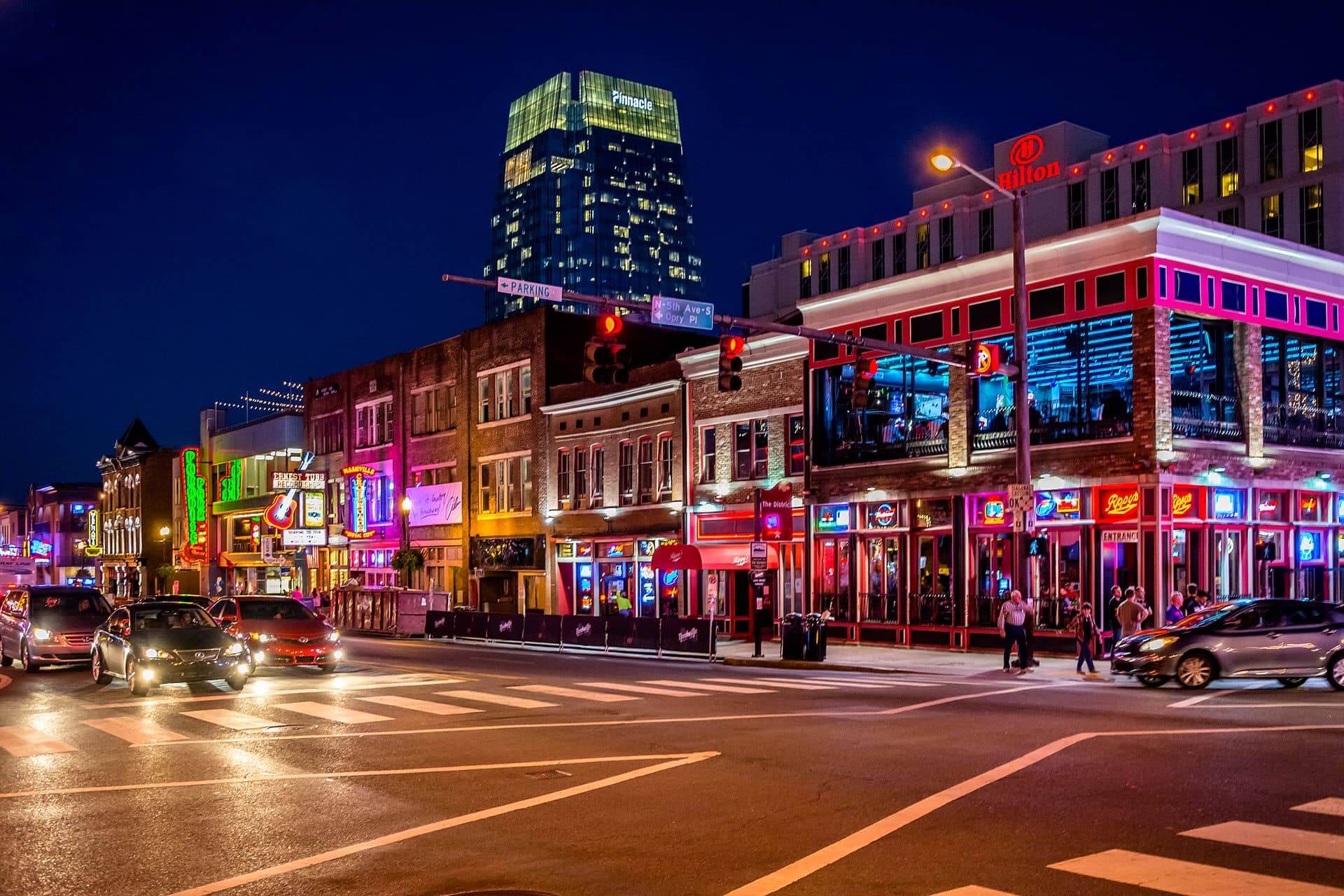 Undoubtedly, music is the cornerstone of Nashville's reputation. Known far and wide as the "Music City," the vicinity around Brook Hollow is aflutter with recording studios, music agencies, and instrument stores. This industry doesn't just bring star-studded glamour to the region but also offers a multitude of job opportunities ranging from sound engineers to event managers. And it's not just country music, even though that's a significant chunk; rock, blues, and an array of other genres have found a nurturing home here.
Complementing the music scene is the thriving entertainment and tourism sector. The abundance of live performance venues, theaters, and historical sites draw in millions of tourists annually. This influx supports a vast ecosystem of hotels, restaurants, and tour operators. Each visitor contributes to the local economy, ensuring that the hospitality and tourism sectors remain vibrant and robust.
Another crucial pillar supporting Nashville's economic fabric is healthcare. The city is home to world-renowned hospitals, research institutions, and medical schools. These establishments not only provide top-tier medical care to residents but also play a significant role in research and innovation in the medical field. The concentration of such institutions near Brook Hollow bolsters the local job market and further solidifies Nashville's position as a healthcare hub.
Lastly, in recent years, there's been a notable surge in tech startups and entrepreneurial ventures choosing Nashville as their base. Co-working spaces, innovation hubs, and business incubators are becoming increasingly common sights around Brook Hollow. These enterprises, although varied in their domains, collectively contribute to the city's growing reputation as a business-friendly environment.
In a nutshell, the economic landscape around Brook Hollow Residences is a mosaic of traditional industries that have long defined Nashville, intertwined with emerging sectors that point towards a promising future. This blend ensures a stable job market, fosters innovation, and continually rejuvenates the city's economic vitality.
Hotels and Lodging
When it comes to accommodations near Brook Hollow Residences in Nashville, the range is as diverse as the city's rich tapestry of cultures and histories. From swanky upscale hotels to cozy bed and breakfasts, visitors have an array of choices to ensure a memorable stay in this vibrant part of Music City.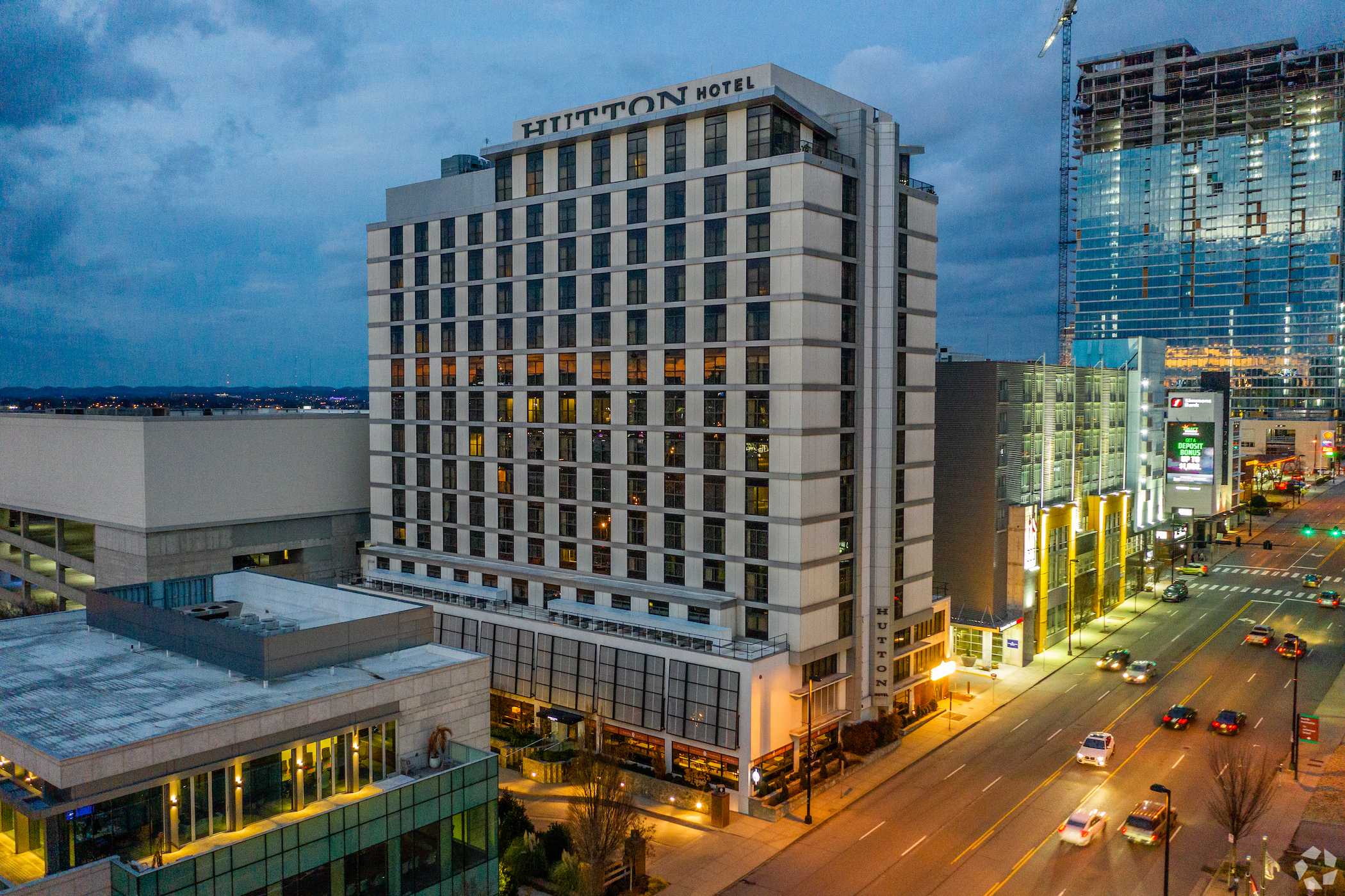 For those seeking a touch of luxury, several high-end hotels are just a short drive from Brook Hollow. These establishments often meld modern amenities with Southern charm, offering guests a blend of opulence and comfort. Many of these hotels also house gourmet restaurants and rooftop bars, providing panoramic views of Nashville's iconic skyline, a sight that's especially breathtaking during sunset.
On the other end of the spectrum, boutique hotels with their unique character and personalized touch have been sprouting around the area. Each of these has its distinct theme and ambiance, often reflecting a particular aspect of Nashville's heritage. Whether it's a hotel paying homage to the city's musical roots or one adorned with art deco from yesteryears, these establishments promise a one-of-a-kind lodging experience.
Now, for those who prefer a more intimate setting, the bed and breakfasts near Brook Hollow are an absolute delight. These charming accommodations, often set in historic homes, offer a more personalized touch. It's not uncommon for guests to bond over a hearty Southern breakfast, share stories on the porch in the late afternoon, or simply unwind with a book in a quaint garden. The hosts of these B&Bs, with their warmth and local knowledge, often become the highlight of many visitors' trips, guiding them to hidden gems in the city.
Furthermore, for travelers who prioritize functionality, several chain hotels and motels offer no-frills accommodations. These are particularly popular among business travelers or those making a brief stop in Nashville. With essential amenities and often at a more pocket-friendly price point, they ensure a comfortable stay.
In essence, the lodging landscape around Brook Hollow Residences mirrors Nashville's spirit: a harmonious blend of the old and the new, the grand and the intimate. Whether a visitor's stay is for a night or a month, the area guarantees a slice of Nashville's hospitality, ensuring memories that linger long after the trip is over.
Travel and Transportation
Brook Hollow Residences in Nashville boasts a location that's wonderfully convenient, especially when considering its proximity to key transportation hubs. For frequent fliers and travelers, the fact that Nashville International Airport (BNA) is just a short drive away is a significant boon. This bustling airport, one of the busiest in the region, connects Nashville to countless domestic destinations and several international ones. The convenience of having such a major airport close by makes spontaneous weekend getaways, business trips, or picking up visiting friends and family a breeze.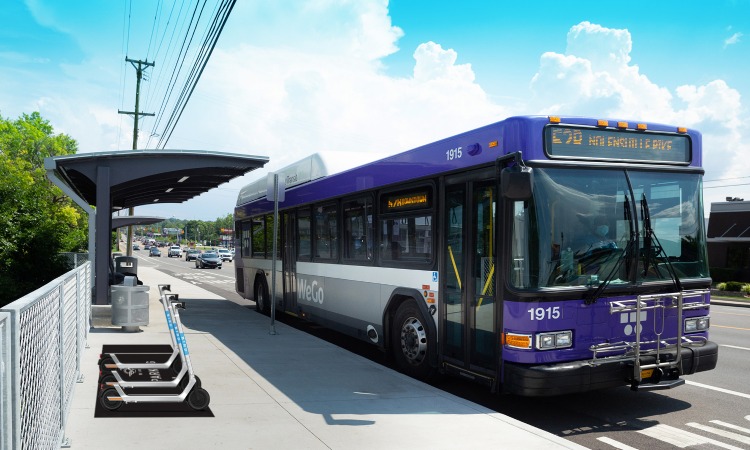 But it's not just about air travel. The public transportation options surrounding Brook Hollow Residences make navigating the city straightforward and environmentally friendly. The Metropolitan Transit Authority (MTA) operates several bus routes that run through the area, linking residents to Nashville's key points of interest, commercial centers, and entertainment venues. For those who might be new to the bus system, the drivers and even fellow passengers are usually more than happy to guide newcomers on routes and stops.
Moreover, as Nashville continues to grow and evolve, there are ongoing discussions and plans about expanding its public transportation infrastructure. While the existing network is robust, future developments promise to make commuting and city navigation even more seamless.
Additionally, rideshare services like Uber and Lyft have a strong presence in the area. Whether one is heading to a late-night concert, a morning appointment, or simply wants to explore a new part of the city, these services provide an efficient and often cost-effective means of transport.
In a nutshell, living in Brook Hollow Residences means being wonderfully connected. Whether you're jetting off to distant locales or just heading downtown for an evening out, a variety of transportation options ensure that the journey is just as enjoyable as the destination.