Bristol West End, Nashville, TN Condos for Sale
Bristol West End, Nashville, TN Homes for Sale
December 1, 2023
Bristol West End Condos
Located in the heart of Nashville, TN, the condos at Bristol West End are a testament to urban luxury and modern design. These condos are elegantly appointed, featuring spacious floor plans, contemporary finishes, and high ceilings that provide an open and airy feel. Large windows not only allow an abundance of natural light but also offer residents sweeping views of the city's skyline. The attention to detail is evident in the design choices, from the sophisticated kitchen fittings to the plush bedroom interiors. Every condo is crafted to provide residents with a sense of luxury and comfort.
The amenities offered within Bristol West End cater to a diverse range of lifestyles. From a state-of-the-art fitness center to a beautifully landscaped pool area, residents can indulge in an array of recreational activities without leaving the premises. For those who prefer more relaxed pursuits, the community also boasts communal lounges and spaces where neighbors can gather for social events or quiet reflection.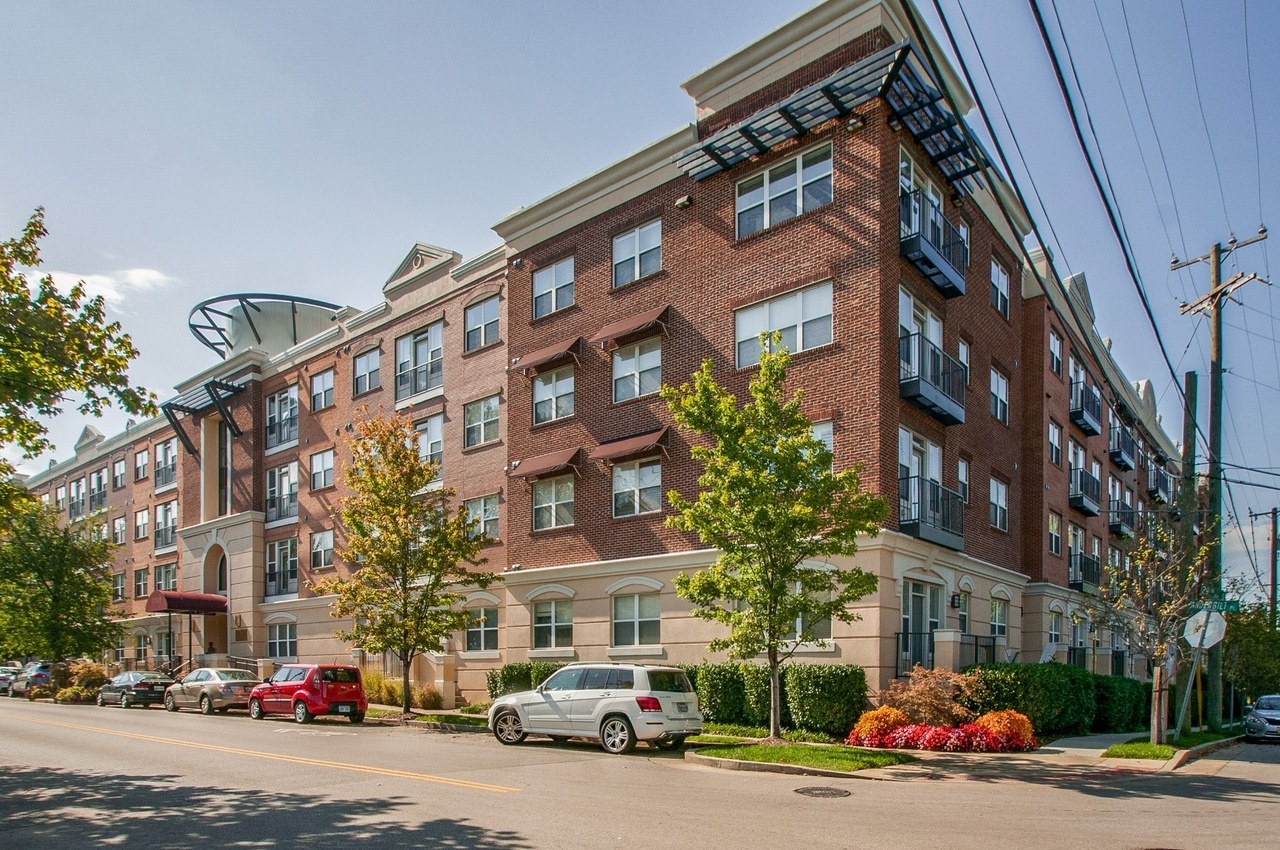 Beyond the confines of Bristol West End, the surrounding communities add to the appeal of living in this prime location. Nashville's West End is known for its rich cultural scene and vibrant nightlife. Within walking distance, residents can explore a plethora of dining options, ranging from upscale gourmet restaurants to local bistros serving mouth-watering southern cuisine. The proximity to the renowned Centennial Park, with its iconic Parthenon and expansive green spaces, offers an oasis for nature lovers and those seeking respite from the urban hustle.
Furthermore, the West End is home to a myriad of entertainment venues, boutique shops, and artistic spaces. Theatres showcasing live performances, art galleries presenting local talents, and music halls echoing Nashville's deep-rooted musical heritage are all within easy reach. This area is not just a place to reside, but a place to truly live and immerse oneself in the rhythm of the city.
Additionally, the community benefits from excellent connectivity. With easy access to major roads and public transportation links, residents of Bristol West End can conveniently navigate Nashville and its neighboring areas. This prime location also places them close to several educational institutions and healthcare facilities, ensuring that all essential services are easily accessible.
Similar Condos
Just a stone's throw away from Bristol West End in Nashville are several condominium developments that parallel in price point, construction quality, and lifestyle offerings. These condos provide discerning residents with an experience comparable to the luxe feel of Bristol West End.
For instance, The Adelicia, situated in the Midtown area, is an epitome of architectural elegance. Like Bristol West End, The Adelicia features condos with expansive floor plans, floor-to-ceiling windows, and top-tier finishes. These details ensure residents experience a luxurious and refined living environment. The building itself is a work of art, with its sleek facade and unique design features. The amenities offered, such as a rooftop pool, fitness center, and private park, resonate with the upscale lifestyle that both developments strive to provide.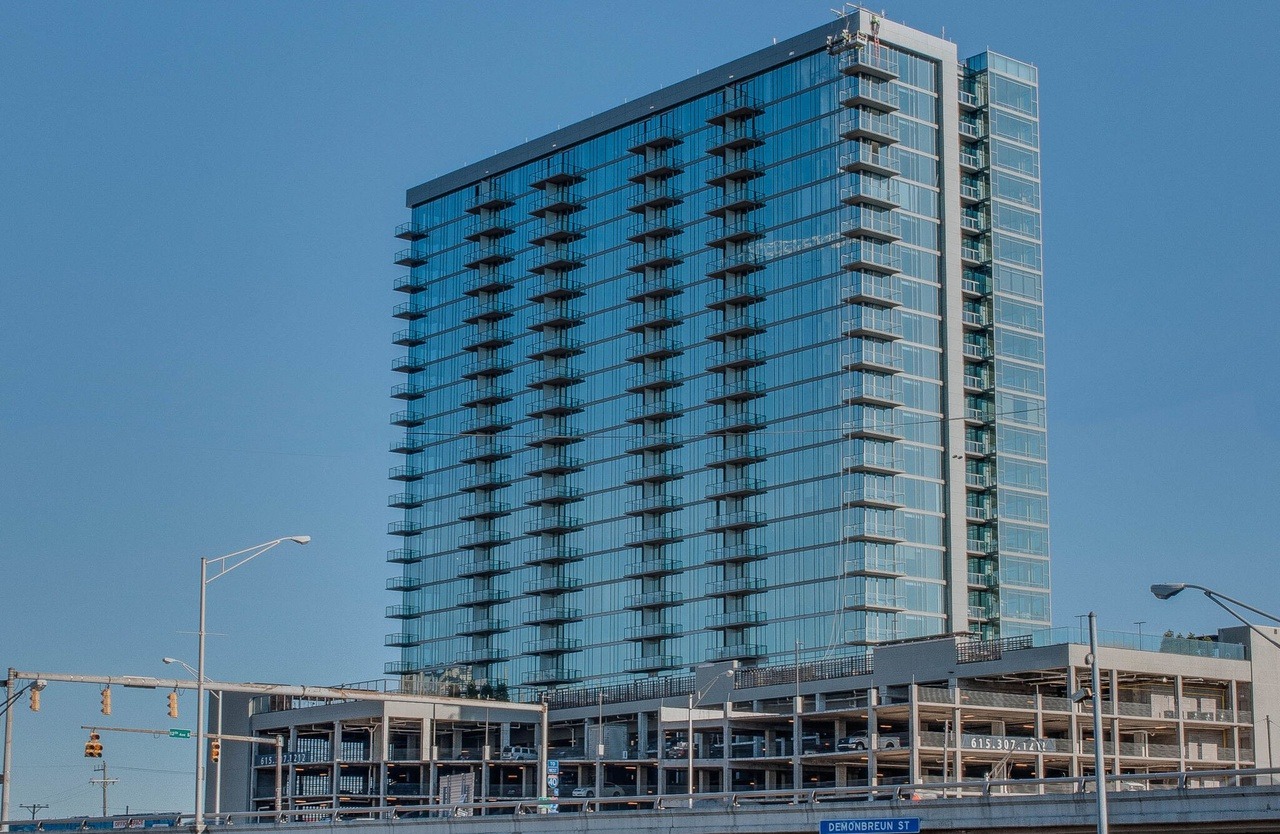 Another notable condo complex is the Twelve Twelve building, located in the thriving Gulch district. This development mirrors the same commitment to quality construction and design seen at Bristol West End. With an unmistakable contemporary feel, Twelve Twelve offers residences with modern appliances, quartz countertops, and hardwood flooring. Beyond the confines of individual units, the communal areas are designed for relaxation and recreation. A heated rooftop pool, green roof, and an expansive outdoor lounge area provide residents with leisure spaces reminiscent of a luxury resort.
Icon in The Gulch, not too far from Bristol West End, is another contender in the luxury condo scene in Nashville. This development boasts an urban and edgy design that attracts a trendy demographic. The condos are a blend of modern aesthetics and comfort, with spacious layouts, premium fixtures, and panoramic views of the cityscape. The lifestyle it offers is also in sync with its counterparts. With exclusive amenities such as a two-story clubroom, fitness center, and rooftop pool, residents are ensured a cosmopolitan living experience.
These condominium developments, in their essence, provide a similar taste of refined urban living close to Bristol West End. They embody the spirit of Nashville's burgeoning luxury real estate scene, merging contemporary design with an unmatched lifestyle.
Food Scene
The dining scene near Bristol West End in Nashville is something to rave about. Just a short stroll from the condos, and you're introduced to a world of culinary delights that cater to every palate. The West End area, in particular, is a hotspot for food enthusiasts, offering a blend of traditional Southern flavors and innovative global cuisines.
One can't talk about Nashville's dining without mentioning its legendary barbecue joints. Near Bristol West End, you'll find local favorites serving up succulent smoked meats, paired with hearty side dishes like baked beans and coleslaw. The aroma of smoked wood often fills the air, making it hard to resist a quick pit stop for a bite.
But if barbecue isn't your thing, there's no shortage of other gastronomic delights. Numerous bistros and cafes dot the area, providing cozy nooks for those looking for a casual brunch or a coffee catch-up. Freshly baked pastries, gourmet sandwiches, and artisanal coffees are just some of the staples you can expect in these establishments.
For those nights when you're looking to indulge in something more upscale, the West End doesn't disappoint. There are a few fine-dining spots where chefs craft intricate dishes using locally sourced ingredients. Here, dinner becomes more than just a meal; it's an experience. Whether it's fresh seafood, a perfectly cooked steak, or a vegetarian delicacy, these restaurants showcase the best of Nashville's culinary prowess.
And let's not forget about international flavors. Given the diverse population and the city's evolving palate, it's no surprise to find a range of global cuisines. From authentic Italian pizzerias to spicy Thai eateries and everything in between, the West End ensures that the world's flavors are at your doorstep. Whether you're craving sushi, tacos, or Indian curries, there's likely a spot nearby to satisfy your taste buds.
Living near Bristol West End means you're never too far from a memorable dining experience. With such a varied and vibrant culinary scene, every meal can be an adventure.
Entertainment
When it comes to entertainment and sporting events, the vicinity around Bristol West End in Nashville is quite the hub. Living in this part of the city means there's never a dull moment, and there's always something happening to keep the spirits high and the calendars packed.
First off, the famed music scene of Nashville is palpable around here. Known as the Music City, Nashville doesn't disappoint, especially in the West End area. There are a plethora of music venues, from intimate bars hosting local bands to larger establishments where top-tier musicians serenade the audience. The city's rich musical tapestry of country, blues, rock, and everything in between is on full display. It's not uncommon for residents to stumble upon impromptu live performances while just out for a stroll, making every evening potentially melodious.
Now, for the sports enthusiasts, there's plenty to cheer about. Close to Bristol West End, you'll find arenas and stadiums hosting various sporting events. Whether it's a high-octane hockey match, an electrifying basketball game, or a nail-biting football showdown, the energy in these venues is contagious. The camaraderie of the fans, the roar of the crowd, and the thrill of the game make for unforgettable experiences.
The city also hosts several marathons and sporting events throughout the year, turning the streets near West End into lively tracks for athletes and supporters alike. It's always a sight to behold when the community comes together, cheering on participants from all walks of life.
And if live theater or comedy is more your scene, you're in for a treat. Several theaters in the vicinity present plays, musicals, and stand-up acts. The eclectic mix of performances means there's something for everyone, from classic Shakespearean dramas to modern improv shows.
The Bristol West End's neighborhood pulsates with life, offering a diverse array of entertainment and sporting events. There's never a shortage of things to do or see, making it a prime spot for those who love to be in the midst of all the action.
Health and Wellness
The neighborhood and its surrounding areas present an array of options that cater to both physical and mental well-being, making it easy for residents to maintain a balanced lifestyle.
For starters, let's talk about the myriad fitness centers and gyms in the vicinity. From boutique studios offering specialized classes like yoga, pilates, and spinning, to larger gyms equipped with state-of-the-art machines and weights, there's something for every fitness enthusiast. Whether you're a seasoned athlete or someone just dipping their toes into the world of exercise, you're bound to find a spot that resonates with your fitness goals.
Then, there are the numerous parks and green spaces around. The nearby Centennial Park, for example, is a local favorite. This expansive park not only boasts walking trails and open spaces for outdoor exercises but also offers peaceful spots for meditation and relaxation. On any given day, you'll spot joggers making their rounds, groups engaged in tai chi, or individuals practicing their morning yoga routines amidst nature.
Beyond physical fitness, the West End area also prioritizes holistic wellness. Numerous spas and wellness centers are scattered throughout, offering services ranging from massages and facials to acupuncture and aromatherapy. These establishments provide a sanctuary for those seeking to rejuvenate their minds and bodies, away from the hustle and bustle of daily life.
For those keen on nutrition and healthy eating, the neighborhood doesn't disappoint. Several health food stores and organic markets are easily accessible, stocked with fresh produce, superfoods, and dietary supplements. Moreover, many local restaurants and cafes have embraced the health trend, offering menus rich in organic, vegan, and gluten-free options. So, whether you're grabbing a quick smoothie post-workout or sitting down for a nutrient-rich meal, there's no compromise on health.
To round it off, the community vibe in and around Bristol West End is conducive to a healthy lifestyle. Regular wellness workshops, fitness boot camps, and community yoga sessions are a testament to the neighborhood's commitment to fostering health and well-being among its residents.
The area surrounding Bristol West End ensures that residents have everything they need to lead a health-centric lifestyle, seamlessly blending fitness opportunities with avenues for relaxation and nourishment.
Outdoor Lifestyle
Nestled in the vibrant heart of Nashville, the vicinity around Bristol West End offers a refreshing embrace of nature amidst urban surroundings. It's truly a delight for those who cherish the outdoors and seek that much-needed green escape in the middle of the city hustle.
Right off the bat, one can't discuss the area without mentioning the iconic Centennial Park. Just a stone's throw away from Bristol West End, this park is a treasure trove for nature lovers and recreation enthusiasts alike. Its vast green expanses, serene ponds, and the eye-catching replica of the Parthenon make it a favorite spot for both locals and visitors. Whether you're an early morning jogger, a weekend picnic enthusiast, or someone who just enjoys a quiet read under a tree, Centennial Park caters to all.
But that's not all. There are numerous smaller parks and green spaces scattered around the West End. These pockets of tranquility provide the perfect backdrop for casual strolls, meditation, or simply watching the world go by. They're little oases where the sounds of chirping birds and rustling leaves offer a delightful contrast to the urban cacophony.
For those inclined towards a more active outdoor lifestyle, the options are plentiful. Cycling paths wind their way through various parts of the neighborhood, and many locals can be seen biking their way to work or leisurely exploring the area on two wheels. Playgrounds and open spaces cater to families, ensuring that the younger residents have ample room to play and enjoy the outdoors.
The Cumberland River, not too far off, further amplifies the outdoor offerings. Its banks provide a scenic route for walks and jogs, and on calmer days, you might even spot kayakers gently paddling their way along the river. The juxtaposition of the shimmering waters against the city skyline creates a picturesque setting that's hard to resist.
Moreover, community events often revolve around these natural spaces. From open-air concerts in the parks to community clean-up drives and nature workshops, there's a palpable sense of pride and involvement in preserving and enjoying these green havens.
The area around Bristol West End in Nashville beautifully integrates the urban and natural worlds. The abundance of parks, green spaces, and outdoor activities ensures that residents can effortlessly balance city living with a healthy dose of Mother Nature's best.
Education
The blend of both private and public institutions ensures that residents have a plethora of choices to cater to diverse learning needs and preferences.
Starting with public education, the Metro Nashville Public Schools (MNPS) serves the area and offers several reputable elementary, middle, and high schools within a convenient radius. These schools are well-equipped, boasting modern facilities and a curriculum designed to foster holistic learning. Many of these institutions have been lauded for their academic achievements and extracurricular programs, ensuring students receive a well-rounded education. Additionally, the emphasis on community engagement and inclusivity in these schools ensures a nurturing environment for students of all backgrounds.
On the private education front, the West End neighborhood doesn't fall short either. Numerous esteemed private institutions pepper the area, each with its unique ethos and approach to learning. From schools with religious affiliations offering values-based education to those focusing on specific pedagogical philosophies like Montessori or Waldorf, parents have a rich array of choices. These schools often boast smaller class sizes, ensuring individualized attention, and often offer a myriad of extracurricular activities, from arts to sports, further enhancing the learning experience.
For families with special educational needs, several specialized institutions in and around the West End area cater to diverse learning requirements. Be it schools with advanced programs for gifted students or those designed to assist children with learning challenges, the inclusive spirit of Nashville's education scene shines through.
Moreover, the presence of several higher education institutions in close proximity, including the prestigious Vanderbilt University, ensures that the pursuit of academic excellence doesn't end with high school. The campus vibe, with its seminars, workshops, and cultural events, often spills over into the West End community, creating a vibrant and intellectually stimulating atmosphere.
The Bristol West End neighborhood is strategically positioned to offer its residents top-tier education options. Whether one leans towards public schools or prefers the private route, the choices available promise quality education and an environment conducive to growth and learning.
Shopping and Retail
Strolling through the neighborhood, it's impossible to miss the array of boutique stores that line the streets. These quaint shops offer everything from handcrafted jewelry and unique apparel to artisanal home decor and quirky souvenirs. Shopping here feels personal; it's not just about purchasing an item, but about discovering a story, a local artist, or a unique piece that you won't find anywhere else.
But if you're in the mood for a more traditional shopping spree, the West End area has got you covered as well. Several retail plazas and shopping centers are sprinkled throughout, housing both national and international brands. Whether you're on the hunt for the latest fashion trends, tech gadgets, or everyday essentials, these hubs ensure a hassle-free shopping experience. Plus, their diverse selection of eateries means you can easily make a day of it, breaking up your shopping adventures with a delightful lunch or a quick coffee break.
And let's not forget the specialty stores that dot the landscape. From gourmet food markets offering the finest cheeses, wines, and chocolates to music shops celebrating Nashville's rich musical heritage, there's a niche store for every interest. For bookworms, there are a few independent bookstores that beckon with their cozy ambiances and extensive collections. These spots are perfect for finding that rare book or simply whiling away an afternoon lost in literature.
Farmers' markets are another highlight of the shopping scene near Bristol West End. Regularly held, these markets showcase the best of local produce, artisanal goods, and handcrafted items. It's a delightful experience to wander through the stalls, sampling fresh produce, and engaging with local vendors, all while supporting the community.
Shopping in and around Bristol West End is more than just a mundane task. It's an exploration, a chance to connect with the local community, and an opportunity to discover unique finds. With its eclectic mix of stores and markets, the area ensures that every shopping trip is memorable.
Business and Economy
The area surrounding Bristol West End in Nashville is a vibrant tapestry of businesses and industries that keep the local economy humming and dynamic. Its strategic location in the heart of Nashville ensures that it's a melting pot of commerce, innovation, and creativity.
Undoubtedly, one of the most iconic industries associated with Nashville is the music industry. The legacy of Music City reverberates throughout the West End area. Numerous recording studios, music agencies, and entertainment companies have set up shop in this part of town. It's not just about the big labels either; a myriad of independent studios and producers contribute to Nashville's reputation as the heart and soul of American music. This industry not only attracts top-tier talent to the city but also bolsters tourism and ancillary businesses like instrument shops and performance venues.
Healthcare is another significant pillar of the local economy. The West End is in proximity to some of Nashville's leading hospitals and medical research centers. Renowned institutions, including the Vanderbilt University Medical Center, are pivotal in both providing top-notch medical care and driving innovations in medical research and technologies. The presence of such institutions means a concentration of medical professionals and ancillary businesses that cater to the healthcare sector.
Education and research, bolstered by institutions like Vanderbilt University, are also prominent in the area. The influx of students, faculty, and researchers has led to the growth of various businesses catering to academic needs, from bookstores to tech startups focusing on educational tools.
Hospitality and tourism also play a considerable role. With Nashville being a major tourist attraction, the West End sees its fair share of hotels, eateries, and recreational spots that cater to visitors. These establishments not only provide employment opportunities but also ensure a steady influx of tourist dollars into the local economy.
Lastly, with the growth of the digital age, tech startups and creative agencies have found a home in the West End. The neighborhood's eclectic mix of historical charm and modern amenities makes it an attractive hub for innovators and entrepreneurs.
The area around Bristol West End is a nexus of varied businesses and industries. This diversity ensures a resilient local economy, providing opportunities and growth across multiple sectors, making it a pivotal part of Nashville's broader economic landscape.
Hotels and Lodging
The charm of the area, combined with its strategic location, makes it a preferred choice for many visitors to the city.
Let's begin with the swankier side of things. There are several upscale hotels that adorn the West End landscape, offering a luxurious stay right in the heart of the city. These establishments often boast chic interiors, rooftop lounges with panoramic views of the Nashville skyline, and gourmet restaurants serving delectable cuisine. Whether you're a business traveler seeking the convenience of a central location or someone looking for a plush weekend getaway, these hotels promise top-notch amenities and impeccable service.
Moving on, for those who prefer a cozier and more intimate lodging experience, the West End area doesn't disappoint. A number of bed and breakfast establishments dot the neighborhood. These B&Bs often ooze charm, set in beautifully restored historic homes. Staying here feels personal, with hosts often going out of their way to make guests feel at home. From freshly baked muffins in the morning to curated local tips for exploring the city, the bed and breakfast experience in West End is all about warmth and hospitality.
For the budget-conscious traveler, there are also several mid-range hotels and inns that provide comfortable accommodations without breaking the bank. These establishments often offer the basics done right—clean rooms, friendly service, and easy access to the city's attractions. They're perfect for those looking for a no-frills, convenient place to rest after a day of Nashville adventures.
And for the modern traveler, several boutique hotels have sprung up in recent years. These places fuse contemporary design with local aesthetics, offering a trendy and unique stay. Think exposed brick walls, local artwork, and in-house cafes brewing artisanal coffee. They're perfect for those who want a blend of modern comforts with a touch of Nashville's soul.
Bristol West End vicinity offers a smorgasbord of lodging options, ensuring that every visitor, be it a solo traveler, a family, or a business delegate, finds just the right place to stay. The neighborhood's vibe, combined with its range of accommodations, ensures that every stay is memorable in its own way.
Travel and Transportation
Navigating around the Bristol West End area in Nashville is a breeze, thanks to its strategic location and the wealth of transportation options available to residents and visitors alike.
First and foremost, when thinking about air travel, Nashville International Airport (BNA) comes to mind. Conveniently located, it's just a short drive from the Bristol West End. The airport serves as a significant hub, connecting Nashville to various domestic and international destinations. So, whether you're jet-setting for business, pleasure, or welcoming visitors from out of town, the proximity to BNA is a significant advantage. The journey from West End to the airport is typically straightforward, making those early morning flights or rush-hour landings a tad less stressful.
As for public transportation, the Metropolitan Transit Authority (MTA) offers a robust network of bus routes that serve the West End and its surrounding areas. These buses are a boon for daily commuters, students, and anyone looking to explore the city without the hassle of driving. With frequent schedules and stops strategically placed throughout the neighborhood, it's easy to hop on a bus and reach downtown Nashville, other neighborhoods, or key landmarks in no time.
For those who prefer rail travel, while there isn't a direct train station within the West End itself, the nearby Music City Star commuter rail offers services connecting downtown Nashville to outlying areas. It's a slightly longer trek to reach the station, but it's a viable option for those residing in West End and looking to travel to places further afield in the region without the hassles of road traffic.
And let's not forget the rise of ridesharing services like Uber and Lyft. They've become increasingly popular in Nashville, providing yet another layer of convenience for residents of West End. Whether you're heading out for a night on the town or need a quick ride to a meeting, these services offer quick and efficient transportation options at your fingertips.
Living or visiting the Bristol West End means being well-connected. Whether by air, bus, rail, or rideshare, the transportation options ensure that moving in and out of the area is convenient and hassle-free. It's one of the many perks of being in such a centrally located and vibrant part of Nashville.