Bristol on Broadway, Nashville, TN Homes for Sale
Bristol on Broadway, Nashville, TN Homes for Sale
December 5, 2023
Bristol on Broadway Condos
The condos in Bristol on Broadway, Nashville, TN, are synonymous with luxury, comfort, and convenience. These residences are meticulously designed to cater to contemporary living, offering spacious interiors, modern amenities, and attention to detail in every corner. The design elements draw from a blend of traditional and modern aesthetics, ensuring that residents enjoy the best of both worlds. High ceilings, open floor plans, and large windows make the spaces airy and filled with natural light, providing an inviting ambiance and an effortless flow between rooms.
The community in which these condos are situated speaks to the essence of Nashville's culture and spirit. Just a stone's throw away from the iconic Music Row, residents are always within reach of the pulsating heart of the city's music scene. This prime location ensures that the vibrant nightlife, eclectic restaurants, and the city's top entertainment venues are easily accessible. The proximity to cultural landmarks means that the soulful sounds of Nashville often serenade the residents, enriching their everyday life with a touch of the city's heritage.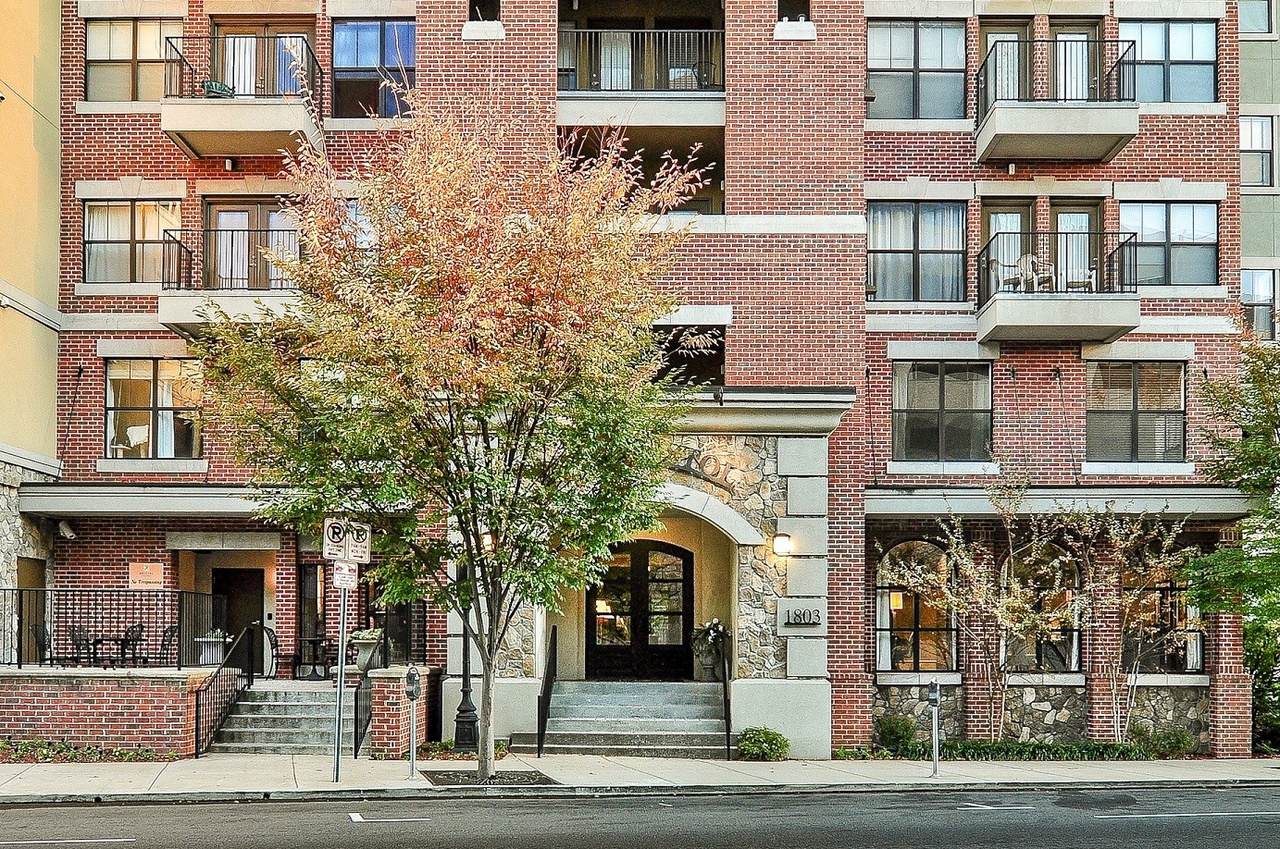 Beyond the immediate musical attractions, the surrounding neighborhoods offer a wealth of amenities. Green spaces such as parks and walking trails are in abundance, offering residents a respite from the urban hustle and an opportunity to reconnect with nature. These areas often play host to community events, from weekend farmer's markets to outdoor concerts, fostering a strong sense of community and togetherness among the locals.
Moreover, convenience is a significant attribute of the Bristol on Broadway condos. With a range of essential services like grocery stores, schools, and healthcare facilities nearby, the necessities of daily life are well catered for. The excellent transport links also mean that residents can traverse the city with ease, whether they are commuting to work or exploring the broader reaches of Nashville.
The social fabric of the community around Bristol on Broadway is one of its most endearing features. Nashville, known for its warm southern hospitality, is evident in the friendly faces and tight-knit relationships that form within these neighborhoods. Residents often speak of the camaraderie and mutual support that pervades the community, making it not just a place to live, but a place to call home.
Similar Condos
Nashville, with its burgeoning real estate market, hosts a number of condos that parallel the Bristol on Broadway in terms of price point, construction quality, and lifestyle. One such establishment is the Icon in the Gulch. Located in the trendy Gulch neighborhood, these condos exude an urban chic charm, mirroring the upscale vibes of Bristol on Broadway. Crafted with top-tier materials, the residences here provide an experience of luxury with their state-of-the-art amenities, rooftop spaces, and expansive views of the city skyline.
Not far from the Icon, the Terrazzo stands as another testament to contemporary living in Nashville. This high-rise condo development, much like Bristol on Broadway, boasts of a blend of modern design fused with traditional undertones, presenting residents with a refined living experience. The units are spacious, adorned with high-end finishes, and provide breathtaking vistas of the city. In addition, the Terrazzo prides itself on green construction techniques, making it a preferred choice for those who are environmentally conscious.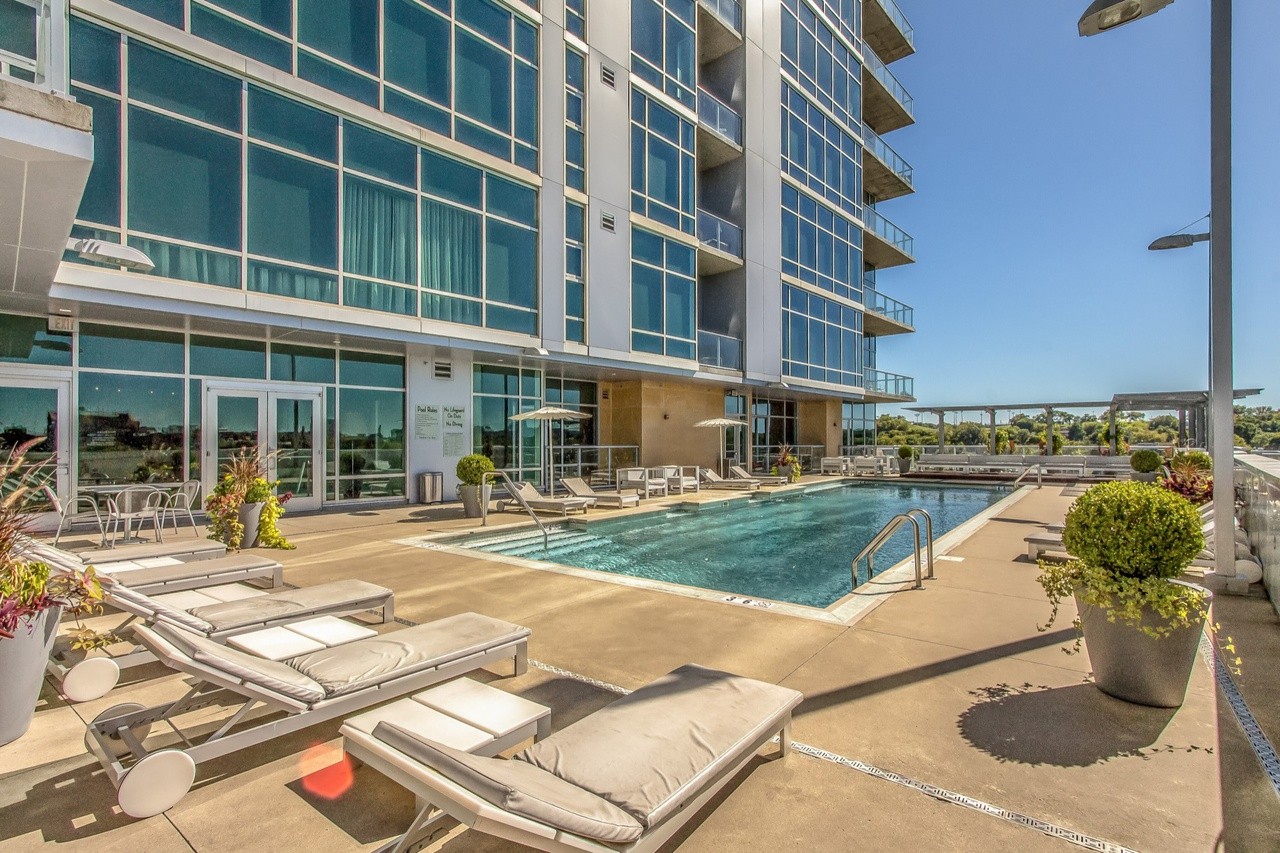 The Adelicia, situated in the Midtown area, is yet another reflection of the luxe condo lifestyle that Nashville offers. Comparable in price and quality to Bristol on Broadway, The Adelicia focuses on providing an intimate yet lavish living experience. From its intricate architectural details to the curated art that graces its walls, it's clear that no expense has been spared. The attention to detail is evident in the plush interiors, with a dedicated focus on comfort and aesthetic appeal. Just like Bristol, The Adelicia places its residents right in the heart of the action, surrounded by music venues, gourmet dining, and boutique shopping.
Another notable mention is the Twelve Twelve building in the Gulch. A veritable embodiment of upscale urban living, this establishment echoes the Bristol on Broadway's commitment to quality and style. With sleek designs, floor-to-ceiling windows, and a range of amenities from a rooftop pool to a fitness center, Twelve Twelve ensures its residents experience the epitome of modern condo living. Nestled among the city's most happening spots, it offers both convenience and a touch of luxury, making it an attractive choice for those seeking a lifestyle similar to that of Bristol on Broadway.
While Bristol on Broadway remains a prime choice for many, Nashville's real estate landscape offers several alternatives that match its grandeur and lifestyle offerings. Whether it's the Icon, Terrazzo, Adelicia, or Twelve Twelve, potential homeowners are spoiled for choice in finding a condo that resonates with their taste and preferences.
Food Scene
The culinary delights surrounding Bristol on Broadway are truly a testament to Nashville's vibrant food scene. Just around the corner, you'd find the captivating aromas wafting from Hattie B's Hot Chicken. A staple in the Nashville diet, this place serves up the city's famed hot chicken, a spicy treat that has locals and tourists alike lining up for a bite. The varying degrees of spiciness cater to both the daring and the faint-hearted, ensuring everyone leaves with their taste buds tingling and spirits uplifted.
Of course, if you're in the mood for something more upscale, Kayne Prime Steakhouse is the place to be. A gem in Nashville's crown of fine dining, Kayne Prime offers a fusion of traditional steakhouse dishes with innovative culinary twists. The ambiance inside is a blend of rustic and chic, making it perfect for both special occasions and casual nights out. Their artisanal cocktails and extensive wine list complement the meal perfectly, creating a dining experience that's both memorable and indulgent.
For those with a penchant for international flavors, Chauhan Ale & Masala House, not too far from Bristol, is a revelation. Helmed by celebrity chef Maneet Chauhan, the restaurant offers a delightful merge of Southern staples with Indian spices. It's not just a meal; it's a journey that takes you from the heart of Tennessee to the bustling streets of Mumbai, all in one bite.
And let's not forget the casual hangouts. The Frothy Monkey, with its quirky name and even quirkier ambiance, has become a local favorite for its coffee, breakfasts, and laid-back vibes. It's the ideal spot to catch up with friends, delve into a good book, or simply watch the world go by.
Living near Bristol on Broadway doesn't just offer residential comforts; it places you right in the epicenter of Nashville's gastronomic adventures. Each eatery and café tells its own tale, adding to the rich tapestry of flavors that the city has to offer.
Entertainment
When you talk about entertainment near Bristol on Broadway, Nashville's vibrant energy immediately springs to mind. One of the first venues that's hard to overlook is the legendary Ryman Auditorium. Often referred to as the "Mother Church of Country Music", the Ryman has seen performances from iconic artists spanning various genres. Whether it's the soulful tunes of a country legend or the vibrant beats of a rock band, this venue has a magical aura that leaves every attendee enchanted.
Then there's the Bridgestone Arena, just a short hop away from Bristol on Broadway. It's not just a hub for major concerts, but also the home ground for the Nashville Predators, the city's beloved NHL team. The roar of the crowd, the thrill of the game, and the electrifying atmosphere make attending a Predators match an experience in itself. Plus, with the arena frequently hosting other events from major touring artists to spectacular shows, it's a focal point of Nashville's entertainment scene.
Beyond the major arenas, the local bars and honky-tonks peppered around the area offer nightly live music. It's not uncommon to stumble upon a rising star or even an established artist playing an intimate set in one of these venues. The authenticity and raw talent that graces these stages are truly emblematic of Nashville's rich musical heritage.
And for theater enthusiasts, the TPAC - Tennessee Performing Arts Center - is a treasure trove. Hosting everything from Broadway productions to local theater, dance performances to comedy nights, TPAC offers a slice of artistic brilliance for every palate.
Sports aficionados have more to cheer about too. The Nissan Stadium, primarily known as the home of the Tennessee Titans, NFL's pride of Nashville, is located just across the river. Game days here are a spectacle, with the sea of blue and white jerseys, tailgating traditions, and the palpable excitement in the air.
Residing near Bristol on Broadway means you're never too far from Nashville's heartbeat - its entertainment and sporting events. With a calendar chock-full of activities throughout the year, there's never a dull moment in this part of town.
Health and Wellness
Living near Bristol on Broadway, Nashville, TN, you'd be pleasantly surprised at how much the area supports a health-conscious and balanced lifestyle. It's quite impressive!
Firstly, Centennial Park is one of the city's most celebrated outdoor spaces, and it's conveniently close. This expansive green space is perfect for morning jogs, leisurely walks, or even yoga sessions by the lake. With the Parthenon as its backdrop, you couldn't ask for a more inspiring setting to stay active. Plus, the park often hosts community fitness classes and workshops, making it a lively spot for those keen on communal workouts.
Then there's the array of boutique fitness studios that cater to every possible fitness passion. From high-intensity interval training sessions to calming pilates classes, there's something for everyone. For instance, Hot Yoga Plus offers a variety of yoga sessions, including the ever-popular hot yoga, perfect for those looking to mix a good sweat session with meditative practices.
Cycling enthusiasts will find solace at the nearby cycle studios like CycleBar. Their rhythm-based classes aren't just workouts; they feel more like a dance party on a bike, ensuring you burn those calories while having a blast. For those who prefer a more holistic approach to fitness, combining strength, flexibility, and mindfulness, studios like Climb Nashville provide a unique blend of rock climbing experiences suitable for both novices and seasoned climbers.
But health and wellness aren't just about exercise. The area also boasts a range of spas and wellness centers, ideal for those days when you need some relaxation and pampering. Many of these places, like the Adagio Massage Co & Spa, offer therapeutic massages, skincare treatments, and holistic therapies to rejuvenate both the body and mind.
And of course, let's not forget about nutrition. The vicinity is dotted with juice bars, health food cafes, and organic grocery stores, making it easier for residents to make nutritious choices. Places like The Urban Juicer whip up fresh juices, smoothies, and health bowls, ensuring that a tasty and nutritious meal is just around the corner.
In essence, the area around Bristol on Broadway seems to have embraced the ethos of health and well-being wholeheartedly. Whether it's through physical activities, nutritious food, or soul-soothing therapies, there's a genuine commitment to fostering a balanced and healthy lifestyle.
Outdoor Lifestyle
The area is peppered with green spaces, trails, and recreational areas, making it an oasis for nature enthusiasts right in the heart of the city.
Centennial Park, a prominent green fixture in the area, is often a hub of activity. Spread across 132 acres, it's not just a park; it's an institution. Whether you're keen on having a picnic by the lake, taking a stroll with your pet, or just relaxing by the iconic replica of the Parthenon, it's the ideal spot. The winding trails and open spaces are perfect for those morning jogs or evening walks. And with seasonal events, like outdoor concerts and art fairs, it's a park that offers more than just scenic beauty.
Nearby, the Cumberland River Greenway offers a more linear experience. This riverside trail provides a peaceful pathway for joggers, bikers, and those looking to escape the urban hustle. The gentle murmur of the Cumberland River, combined with the lush green surroundings, offers a tranquil environment. For many, it's their daily slice of serenity amidst the bustling cityscape.
For those inclined towards a more adventurous outdoor experience, the nearby Bicentennial Capitol Mall State Park presents a blend of history and nature. The park, with its granite map of Tennessee, carillon, and time capsules, is a testament to the state's rich past. But beyond its historical significance, it offers vast green spaces for casual play, picnicking, or simply soaking in the sun.
Dog lovers have a special spot in their hearts for the Centennial Dog Park. It's a dedicated area within Centennial Park where dogs can roam freely, play, and socialize. It's not just a park for dogs, but also a community gathering spot where pet owners bond over shared stories and experiences.
Additionally, the community gardens in the vicinity are testament to the area's commitment to sustainable living and a closer bond with nature. Residents can rent plots, cultivate vegetables, herbs, and flowers, and immerse themselves in the joys of gardening.
The vicinity of Bristol on Broadway doesn't just pay lip service to the concept of an outdoor lifestyle; it truly embodies it. With its parks, trails, and green spaces, it beckons residents to step out, breathe in the fresh air, and revel in the beauty of nature.
Education
On the public education front, the Metropolitan Nashville Public Schools (MNPS) serves the area, ensuring quality education for its students. Among the standout institutions is Eakin Elementary School, known for its commitment to fostering a nurturing and inclusive environment. The school takes pride in its active community engagement and its array of extracurricular programs that go beyond traditional academics. Following the elementary years, students often transition to West End Middle School and then onto Hillsboro High School. Both schools have built a reputation for academic excellence, with Hillsboro, in particular, being recognized for its International Baccalaureate program.
For those families considering private education, the proximity to some of Nashville's most esteemed institutions is a significant advantage. Just a short drive away is Montgomery Bell Academy, an all-boys school that has a long-standing tradition of academic rigor coupled with a comprehensive character-building curriculum. For an all-girls experience, Harpeth Hall stands out, not just for its academic accolades but also for its emphasis on leadership and community service.
For families seeking a co-educational private school experience, University School of Nashville (USN) is a noteworthy choice. Situated near the Vanderbilt University campus, USN offers a holistic education approach, blending rigorous academics with arts, sports, and community involvement. Their focus on experiential learning ensures that students are not just confined to the classroom but are also exposed to real-world experiences.
Furthermore, for those interested in alternative education models, there are Montessori and Waldorf-inspired schools in the broader Nashville area. These institutions offer unique pedagogies that emphasize hands-on learning, creativity, and individual growth.
Living near Bristol on Broadway provides families with a wealth of educational choices. Whether it's public or private, traditional or alternative, the area ensures that each child's educational journey is as enriching and fulfilling as possible.
Shopping and Retail
With a mix of local boutiques, mainstream retailers, and unique specialty stores, there's something to satisfy every kind of shopper.
Nestled in the vicinity is the Hillsboro Village, a vibrant shopping and dining district. Here, local boutiques take center stage, offering an array of fashion-forward clothing, artisanal jewelry, and quirky home goods. Shops like Posh and Revv have become favorites for those seeking trendy apparel that you won't find in the typical department store. These boutiques give shopping a personal touch, with shop owners often curating collections that reflect the city's eclectic and vibrant style.
Of course, no shopping expedition would be complete without a trip to The Mall at Green Hills. Just a short drive from Bristol on Broadway, this upscale mall boasts a diverse mix of high-end retailers and popular chains. Whether you're in the mood to window shop at luxury brands like Louis Vuitton and Tiffany & Co. or hunt for deals at more accessible stores, The Mall at Green Hills has you covered.
But it's not just about fashion. Book enthusiasts often find themselves lost in the aisles of BookManBookWoman, a beloved independent bookstore in the area. The store's vast collection, spanning various genres and eras, makes it a haven for readers. Similarly, for vinyl lovers, Grimey's New & Preloved Music offers a vast selection of records, both new releases and vintage classics. It's a testament to Nashville's deep-rooted love for music.
Moreover, the weekly farmers' markets offer a refreshing retail experience. From fresh produce to handmade crafts and artisanal food products, these markets are a testament to the community's support for local businesses and sustainable shopping.
The shopping scene near Bristol on Broadway is diverse, vibrant, and richly layered. Whether you're a fashionista, a bibliophile, a vinyl collector, or someone who simply enjoys a day of retail therapy, the area promises a delightful and fulfilling shopping experience.
Business and Economy
When you delve into the economic heartbeat of the area surrounding Bristol on Broadway in Nashville, TN, it's impossible not to recognize the vast tapestry of businesses and industries that sustain its vibrancy. While Nashville is often serenaded for its musical heritage, its economic prowess goes beyond the melody.
Foremost, music remains a significant economic pillar. The proximity to Music Row means that this neighborhood is surrounded by a myriad of recording studios, record label offices, and music licensing firms. This cluster of music-related businesses has not only brought global recognition to Nashville as the "Music City" but has also provided steady employment to countless artists, producers, technicians, and administrative staff.
In addition to music, healthcare is another mammoth industry in the city. Renowned institutions like the Vanderbilt University Medical Center are a stone's throw away from Bristol on Broadway. This sprawling medical facility doesn't just offer world-class healthcare services but is also a significant employer in the region. The ripple effect of such a large institution means that many ancillary businesses, from medical suppliers to consultancies, have sprouted in the surrounding areas, further bolstering the local economy.
The region's academia also plays a pivotal role. Institutions like Vanderbilt University and Belmont University not only contribute through education and research but also act as substantial local employers. Their presence fuels the local housing market, retail spaces, and service industries, as students and faculty reside, shop, and dine in the vicinity.
Of course, Nashville's rising status as a tech and entrepreneurial hub can't be ignored. Numerous startups, especially in the tech and healthcare sectors, have made Nashville their home. Co-working spaces and innovation hubs are becoming increasingly common, signaling the city's evolving economic landscape.
Tourism, driven by the city's rich cultural and historical attractions, also plays a vital role. Hotels, restaurants, tour operators, and a plethora of other service-oriented businesses thrive due to the influx of visitors year-round.
The region around Bristol on Broadway stands as a testament to Nashville's diverse economic canvas. It's a harmonious blend of tradition and innovation, where businesses across various sectors come together to create a dynamic and thriving community.
Hotels and Lodging
When it comes to finding a cozy spot to rest your head near Bristol on Broadway in Nashville, TN, visitors are in for a treat. The area offers a delightful mix of upscale hotels, quaint bed and breakfasts, and everything in between, ensuring that travelers have a variety of choices to fit their preferences and budget.
Nestled amidst the urban landscape, the Hutton Hotel stands out as a beacon of luxury and modernity. With its chic design, world-class amenities, and a reputation for impeccable service, it's a favorite for those seeking a touch of opulence during their stay. Its in-house bar and restaurant provide a delightful culinary journey, making it not just a place to stay but an experience in itself.
A short stroll away, you might stumble upon the historic Hayes Street Hotel. This boutique establishment beautifully marries the old-world charm of Nashville with contemporary comforts. With its locally-inspired decor and friendly staff, it offers guests an authentic taste of Southern hospitality.
Of course, for those seeking a more intimate experience, the bed and breakfast options in the area add a personal touch to one's stay. Caroline House Nashville is one such gem. Set in a beautifully restored historic home, it provides a serene and homely environment. Guests often rave about the delicious homemade breakfasts and the warm conversations with the hosts. It's these personal connections and the feeling of being 'at home away from home' that make B&Bs like Caroline House so special.
Another intriguing option is the Timothy Demonbreun House, touted as the city's premier bed and breakfast. This historic mansion, rich in stories and antiques, offers elegantly appointed rooms. With its sweeping staircases, grand piano, and luxurious suites, it transports guests back in time, all while ensuring modern comforts.
Additionally, for travelers who prefer the familiar, several well-known hotel chains have their outposts in the vicinity, ensuring standardized services and amenities.
The lodging options around Bristol on Broadway cater to a diverse array of travelers. Whether you're a history buff, a luxury seeker, or someone who just wants a comfortable bed for the night, the area ensures that you'll find the perfect spot to recharge and relax.
Travel and Transportation
Whether you're a frequent flier or someone who relies on public transit for daily commutes, the area's proximity to key transportation hubs makes it a strategic location.
When it comes to air travel, the Nashville International Airport is the main gateway to the city. It's only a short drive away from Bristol on Broadway, making those early morning flights or late-night landings a tad less stressful. The airport itself is a bustling hub, offering numerous domestic and several international flights, ensuring that residents and visitors are well-connected to destinations across the country and beyond.
For day-to-day commutes within the city, the Metro Transit Authority (MTA) offers a network of bus routes that snake through Nashville, including stops close to Bristol on Broadway. These buses are a lifeline for many who opt for public transportation, be it for work, leisure, or running errands. With regular schedules and affordable fares, they provide an efficient and eco-friendly way to navigate the city.
In recent years, Nashville has seen a surge in alternative transit options as well. Ride-sharing services like Uber and Lyft are prevalent, providing quick and convenient rides at the tap of a button. For those who prefer a more active commute, bike-sharing programs have sprung up, allowing residents to rent bicycles for short trips within the city. It's not just a great way to beat the traffic, but also an opportunity to squeeze in some exercise amidst a busy day.
Lastly, for those occasional trips out of town, the Greyhound bus station is also easily accessible from Bristol on Broadway. Whether it's a weekend getaway or a visit to a neighboring city, the intercity buses provide yet another option for travel.
The area around Bristol on Broadway is strategically poised when it comes to transportation. The ease of reaching the airport and the myriad of public transit options ensure that residents and visitors are always on the move, seamlessly connected to both local destinations and far-off places.