Bristol Creek, Nashville, TN Homes for Sale
Bristol Creek, Nashville, TN Homes for Sale
October 3, 2023
Bristol Creek Homes
Bristol Creek, located in the heart of Nashville, TN, offers a unique blend of traditional Southern charm and contemporary design. The homes in this area boast a distinctive architectural style that reflects both the rich history of Nashville and the modern sensibilities of today's homeowners. Many of these residences feature brick facades, spacious front porches, and intricate woodwork, all reminiscent of the timeless elegance of classic American homes. Interior spaces often incorporate open floor plans, allowing for easy flow between rooms and providing a sense of space and light. State-of-the-art amenities, including chef-inspired kitchens, spa-like bathrooms, and energy-efficient appliances, ensure that residents enjoy the best of modern living without sacrificing the allure of traditional design.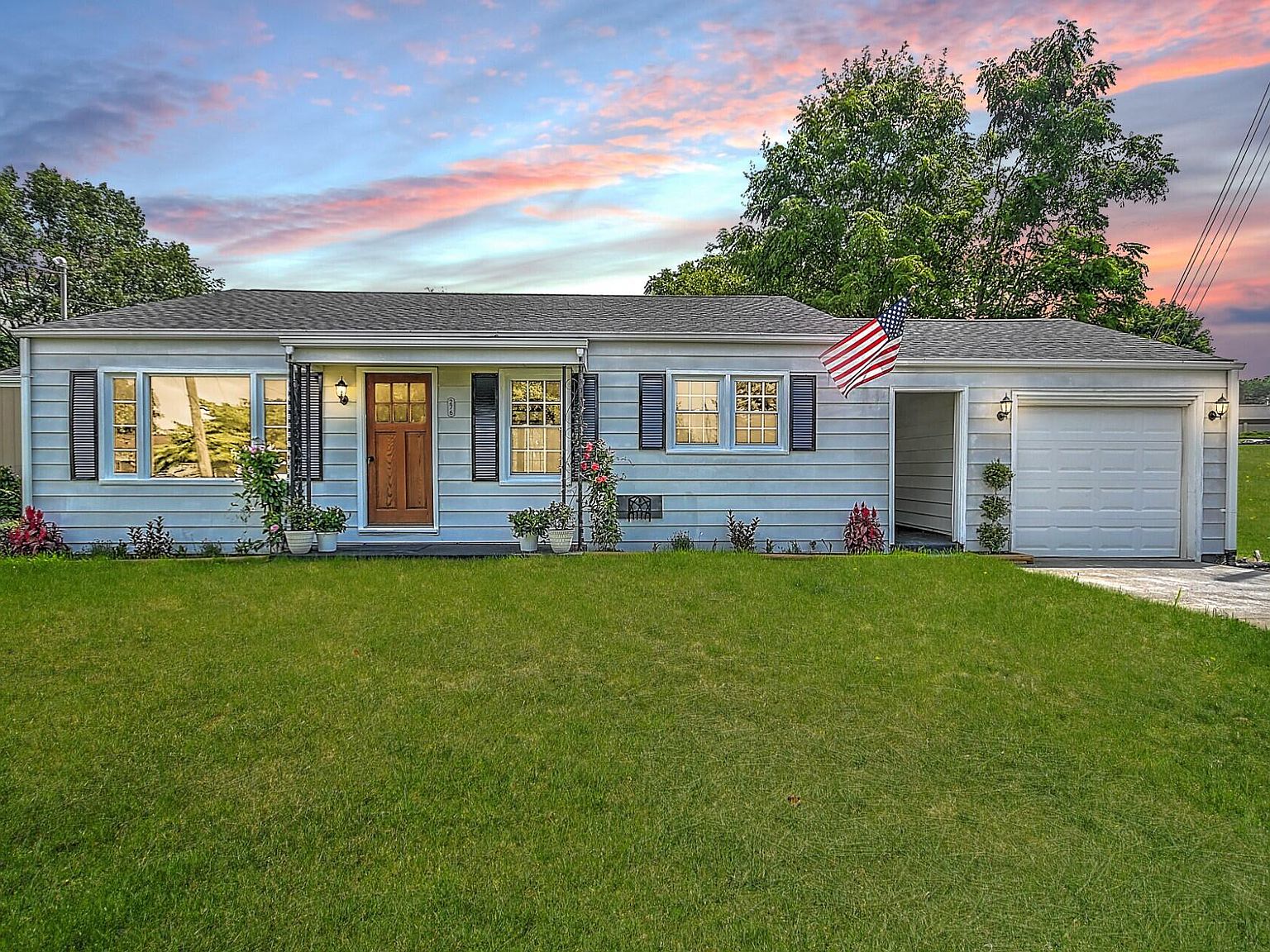 Not only do the homes themselves offer a captivating blend of old and new, but the community surrounding Bristol Creek also provides a myriad of opportunities for recreation, relaxation, and engagement. A network of well-maintained walking and biking trails crisscross the neighborhood, inviting residents to explore the lush green landscapes and serene water features that dot the area. Furthermore, given its prime location, Bristol Creek is just a stone's throw away from some of Nashville's most vibrant entertainment districts, shopping centers, and gourmet dining options.
The sense of community in Bristol Creek is palpable. Local events, from farmers' markets to outdoor concerts, provide ample opportunity for neighbors to connect and form lasting bonds. The emphasis on community-building is evident in the design of the communal spaces as well: beautifully manicured parks, play areas for children, and communal lounges where residents can gather and socialize. Safety is also a top priority in Bristol Creek. With a responsive neighborhood watch program and well-lit streets, residents can feel secure in their homes and as they navigate the community.
Moreover, Bristol Creek benefits from Nashville's rich cultural scene. Proximity to renowned educational institutions, museums, art galleries, and theaters means that residents have easy access to a wealth of knowledge and entertainment. This cultural immersion enhances the community's character, making it a hub for art enthusiasts, history buffs, and those simply looking to soak in the diverse tapestry of experiences that Nashville has to offer.
In essence, the homes in Bristol Creek are not just places to live, but they represent a lifestyle choice. A choice that embodies the best of both worlds: the warmth and history of traditional Southern living combined with the conveniences and luxuries of modern urban life. The community's commitment to fostering connection, ensuring safety, and providing access to Nashville's rich cultural scene makes it a coveted location for those seeking a balanced, enriched way of life.
Similar Communities
Nashville, Tennessee, a vibrant city known for its rich musical heritage and bustling urban centers, also boasts several neighborhoods that rival the appeal of Bristol Creek in terms of price point, construction, and lifestyle.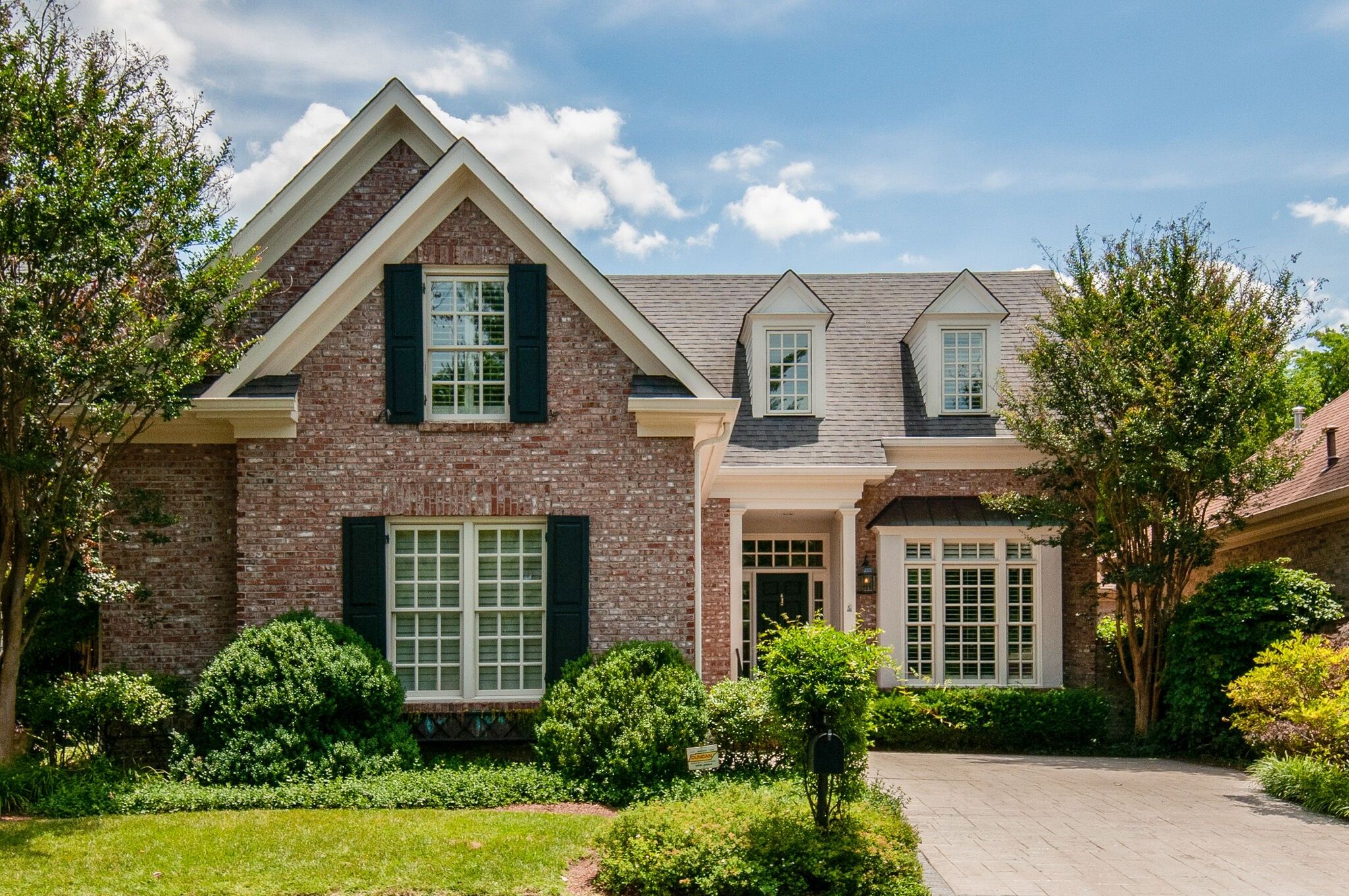 One such neighborhood is Green Hills. Located just a few miles from downtown Nashville, Green Hills offers a delightful mix of upscale boutiques, diverse dining spots, and beautifully constructed homes. Properties here mirror the architectural aesthetics and price points found in Bristol Creek, and residents are often drawn to Green Hills for its emphasis on quality living. The neighborhood is anchored by The Mall at Green Hills, a high-end shopping destination, but also features cozy cafes and local stores that give it a distinctive character.
West End, another enclave close to the city's center, presents a similar lifestyle experience to Bristol Creek. It's characterized by tree-lined streets, historic homes, and newly constructed residences that blend seamlessly with the older architecture. The neighborhood is an inviting mix of young professionals, families, and retirees who all seek a peaceful residential experience without sacrificing urban amenities. West End's proximity to Centennial Park, one of Nashville's premier recreational spots, adds to its desirability.
Another neighborhood worth noting is Bellevue. Situated to the southwest of Nashville, Bellevue strikes a balance between suburban calm and city convenience. Its housing developments echo the high-quality construction found in Bristol Creek, with many homes offering spacious interiors and meticulously landscaped yards. Bellevue residents take pride in their tight-knit community feel, bolstered by local events, parks, and shopping centers that cater to a range of needs and interests.
Lastly, East Nashville, a sprawling sector of the city, has pockets that match the criteria of Bristol Creek. Over the past decade, this area has undergone significant revitalization, attracting an eclectic mix of artists, musicians, and professionals. While it offers a slightly more urban vibe, its subsections, like Lockeland Springs and Rosebank, feature homes that resonate with the design sensibilities of Bristol Creek. East Nashville's vibrant local music scene, diverse dining options, and plethora of boutique shops reflect the dynamic spirit of Nashville while offering a lifestyle that's comparable to Bristol Creek.
Each of these neighborhoods brings its unique charm and character to the broader Nashville tapestry, providing alternatives for those enchanted by the allure of Bristol Creek.
Food Scene
The dining scene near Bristol Creek in Nashville, TN, offers residents and visitors a delightful array of culinary experiences that resonate with the city's eclectic and vibrant spirit. While Bristol Creek itself is predominantly residential, its proximity to some of Nashville's dining hotspots ensures that one is never too far from a memorable meal.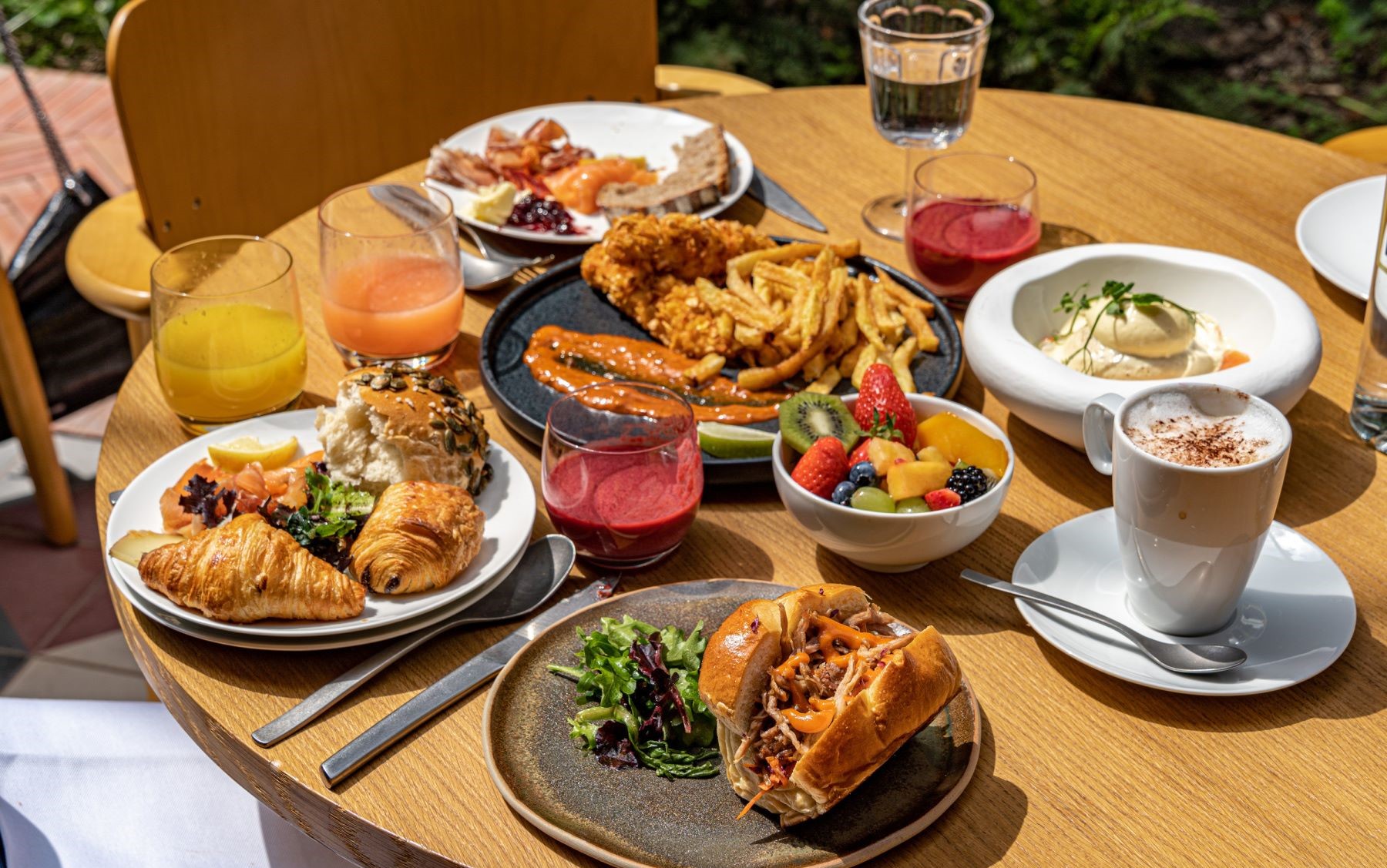 Just a short drive away, one can discover the Southern delicacies of The Loveless Cafe. Known for its homemade biscuits and country ham, this iconic eatery is more than just a restaurant; it's a Nashville institution. Patrons are greeted with the warmth reminiscent of a family gathering, and the hearty dishes are comfort food at its finest. The classic ambiance of checked tablecloths and the scent of fried chicken wafting through the air transports diners to a different era, emphasizing Nashville's deep-rooted Southern heritage.
For those in search of international flavors, Taqueria Del Sol is a must-visit. This eatery beautifully fuses Southern and Mexican cuisines, creating dishes that are as innovative as they are delicious. Their fish tacos, for instance, have garnered quite a reputation in the community. But beyond the food, it's the lively atmosphere that makes Taqueria Del Sol a popular choice among locals. The laughter and chatter echoing within its walls are a testament to the restaurant's ability to bring people together over a shared love for good food.
And then there's Rolf and Daughters, tucked away in the historic Werthan Factory building. A true gem in the Nashville dining scene, this restaurant offers a modern twist on rustic dishes. With an emphasis on fresh, local ingredients and a penchant for culinary experimentation, Rolf and Daughters has carved out a niche for itself. From their delectable pasta dishes to the innovative vegetable-forward options, the menu is a testament to the chef's commitment to quality and creativity.
Of course, these are just a few of the many dining establishments that surround the Bristol Creek area. The beauty of Nashville is its ever-evolving culinary landscape, ensuring that every visit or venture out can yield a new and exciting gastronomic discovery.
Entertainment
When it comes to entertainment and sporting events, the vicinity of Bristol Creek in Nashville, TN, is hard to beat. The area thrives with an eclectic mix of activities, ensuring there's always something happening to captivate both residents and visitors.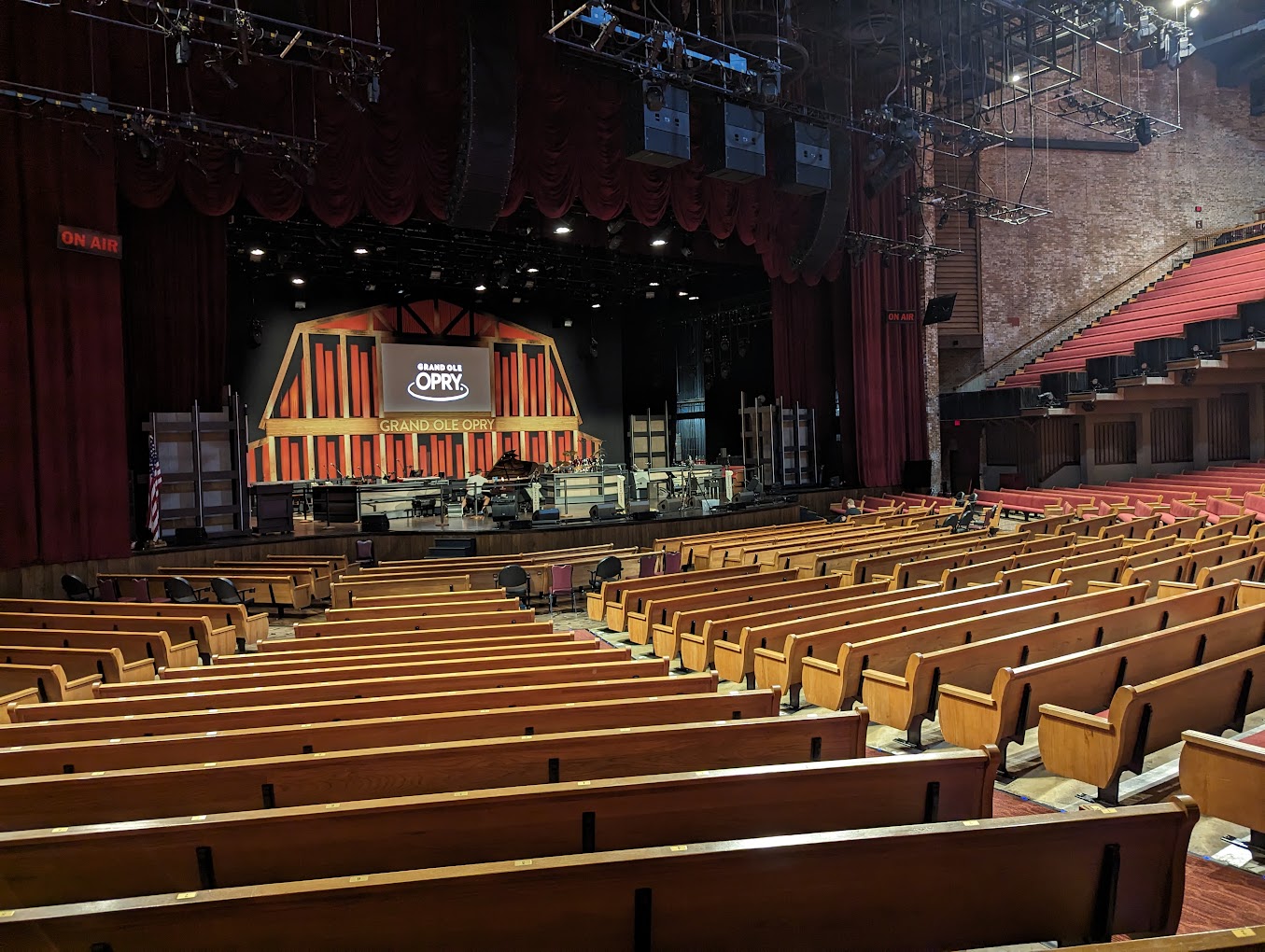 One of the city's crown jewels is the iconic Grand Ole Opry. While it's a short drive from Bristol Creek, the experience is absolutely worth it. Known as the "Home of American Music," the Opry has seen some of country music's biggest names grace its stage. Even if you're not a die-hard country fan, the energy, history, and sheer talent showcased here make it a must-visit. Plus, the venue frequently hosts other genres, broadening its appeal to a wider audience.
Then there's the Bridgestone Arena, Nashville's hub for major concerts and sporting events. It's home to the city's NHL team, the Nashville Predators. Whether you're a hockey aficionado or new to the sport, attending a Predators game is an exhilarating experience. The crowd's passion is contagious, and the arena's state-of-the-art facilities ensure a memorable time. Beyond hockey, the arena welcomes a roster of top-tier musicians and performers throughout the year, catering to diverse musical tastes and preferences.
For theater enthusiasts, the Tennessee Performing Arts Center (TPAC) offers a lineup of Broadway shows, ballets, and other performing arts events. The venue's stunning architecture and intimate seating make watching any show here an immersive experience. Its commitment to promoting the arts ensures a diverse calendar, with both local and touring productions finding a home on its stage.
Of course, Nashville being the "Music City," there are countless smaller venues and bars around Bristol Creek and beyond, where live music is the heart and soul of the evening. From up-and-coming artists to established names, there's always a tune to sway to or a beat to dance to, making every night in the city a potential adventure in entertainment.
Health and Wellness
Living near Bristol Creek in Nashville, TN, opens up a world of opportunities for those who prioritize health and wellness. The area boasts a plethora of options, ensuring that residents have access to resources that complement and enhance a balanced lifestyle.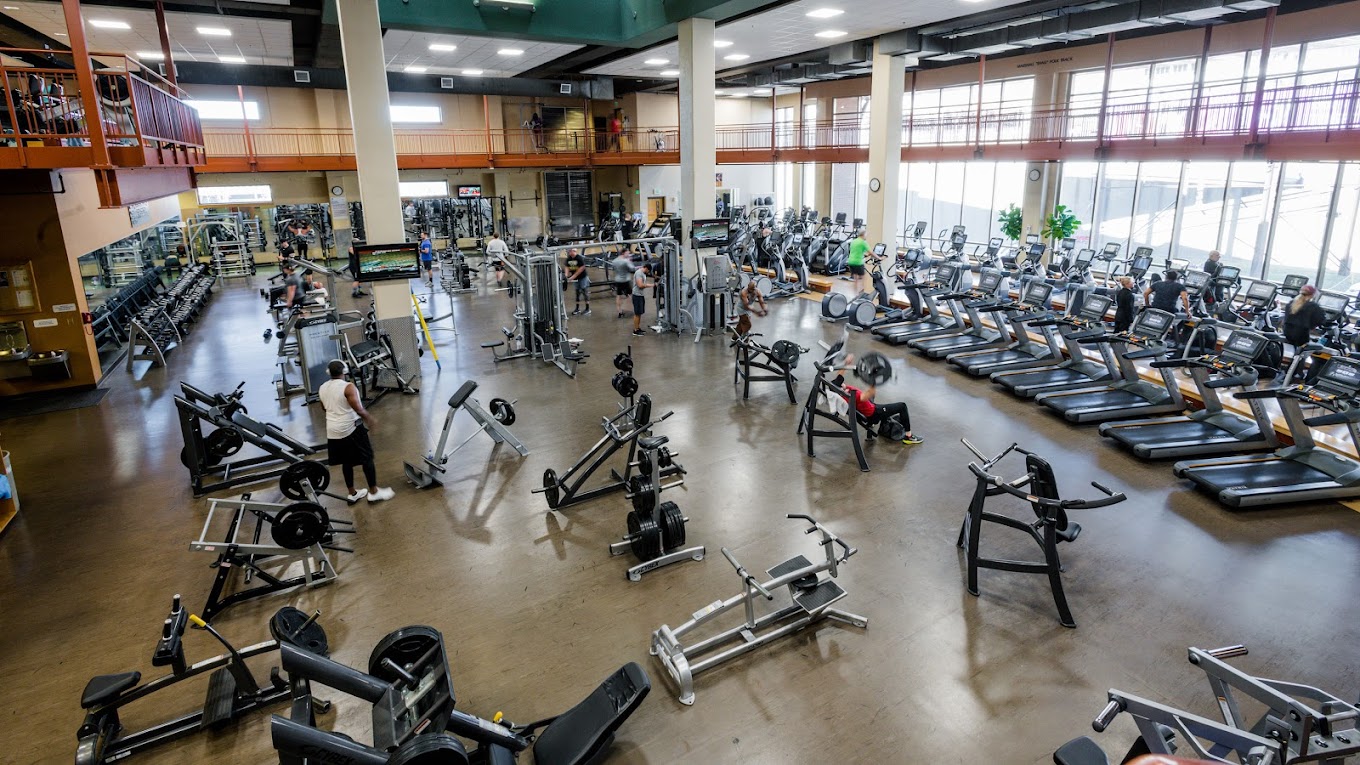 For fitness enthusiasts, the many state-of-the-art gyms and fitness centers nearby are a boon. Many offer a diverse range of classes, from invigorating spin sessions to calming yoga classes. For instance, the YMCA of Middle Tennessee, just a short drive from Bristol Creek, isn't merely a place to work out. With its community-driven programs, it doubles as a hub where people come together to promote overall well-being, combining physical activity with social engagement.
Outdoor lovers will appreciate the abundance of parks and green spaces in the vicinity. Centennial Park, with its expansive grounds, is a favorite among joggers, walkers, and those looking for a peaceful spot for meditation or a quiet read. The iconic Parthenon replica at its center adds a cultural touch to your wellness routine. The nearby Shelby Bottoms Greenway and Nature Park provides an oasis for bird watching, hiking, and biking, allowing residents to immerse themselves in nature and reap the therapeutic benefits it offers.
For those seeking holistic wellness options, the abundance of spas, massage centers, and wellness retreats in and around the area is noteworthy. Many of these establishments offer treatments that focus not just on physical relaxation, but also on mental and emotional rejuvenation. Whether it's a deep tissue massage, aromatherapy, or a meditation workshop, there's a myriad of choices tailored to individual needs.
Lastly, the local farmers' markets are a testament to Nashville's commitment to fresh, organic produce. These markets, often bustling with activity, provide residents with access to locally sourced fruits, vegetables, and artisanal products. They serve as a reminder of the connection between what we consume and our overall well-being, making healthy eating both a convenient and delightful experience for those near Bristol Creek.
Outdoor Lifestyle
Bristol Creek's proximity to some of Nashville's most cherished outdoor spaces makes it a haven for those who yearn to be close to nature. Whether you're a dedicated outdoors enthusiast or someone who simply enjoys a leisurely stroll in the park, the surrounding area offers a diverse range of green retreats and outdoor activities.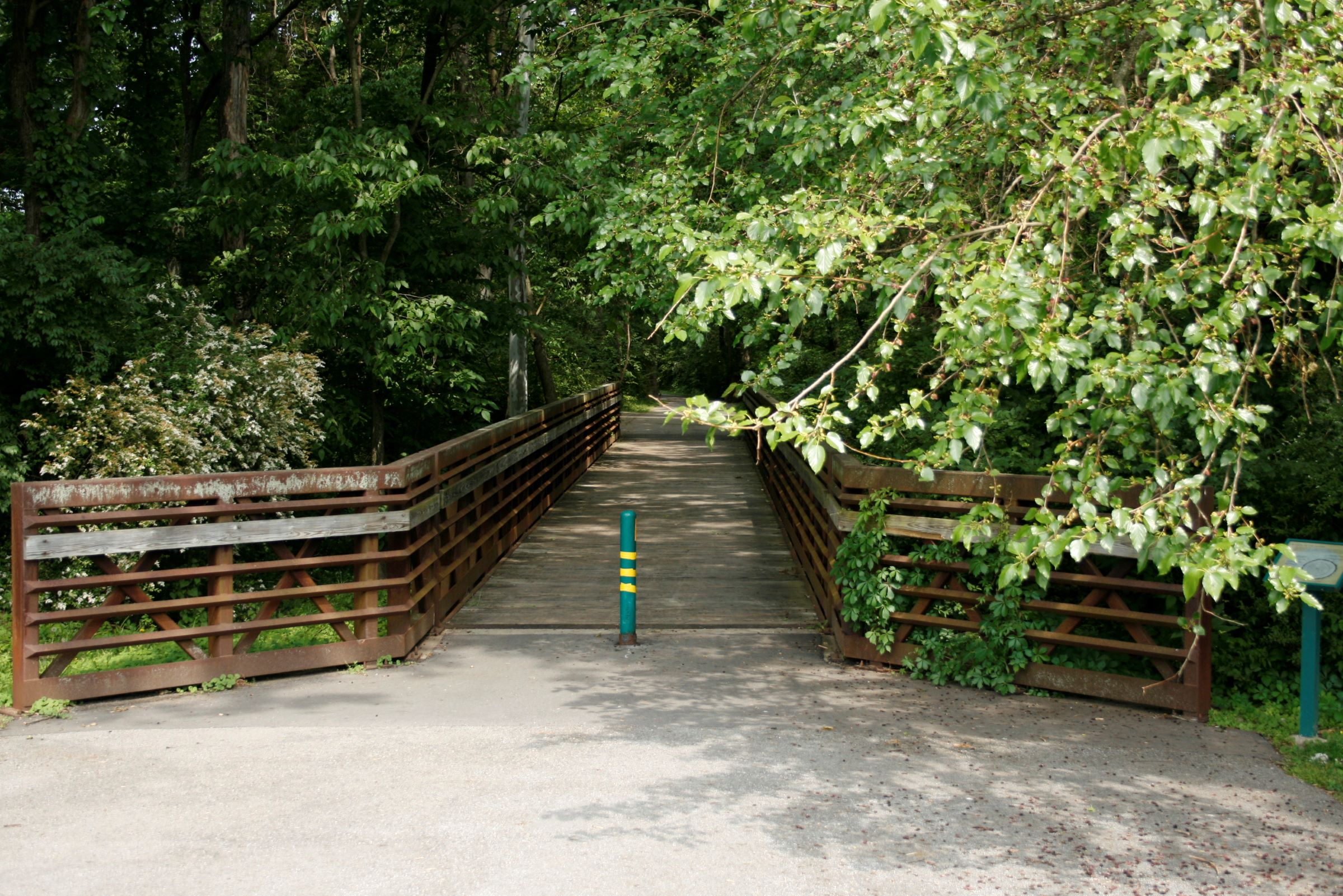 Perhaps one of the most iconic spots nearby is Centennial Park. Spread across a vast expanse, this urban park is not only home to the famed Parthenon replica but also features winding walking trails, a picturesque lake, and an abundance of open spaces perfect for picnics, kite flying, or simply laying on the grass with a good book. The park is a melting pot of activities on any given day, from yoga enthusiasts practicing their poses by the water to families enjoying the playgrounds.
Another notable green space is the Shelby Bottoms Greenway and Nature Park. This lush area is a treat for those who prefer a more immersive nature experience. With its extensive trail system, it's a favorite for joggers, cyclists, and nature enthusiasts. Birdwatchers often frequent the park, binoculars in hand, hoping to spot some of the diverse bird species that call the area home. The Nature Center within the park provides educational programs and insights into the local ecology, ensuring that every visit can be both recreational and informative.
For water lovers, the nearby Cumberland River presents a world of possibilities. From peaceful kayaking excursions to serene morning fishing trips, the river is an integral part of the outdoor lifestyle in the area. Numerous access points and docks ensure that even those new to water sports can easily partake in the fun.
If hiking is more your speed, the Warner Parks, which includes both Edwin and Percy Warner Parks, is a short drive away. The park system offers miles of well-maintained hiking trails ranging from easy walks to more challenging treks. The view from some of the higher vantage points is breathtaking, especially during the fall when the foliage turns to vibrant shades of orange, red, and gold.
All in all, the areas surrounding Bristol Creek in Nashville, TN, cater wonderfully to the needs of those who cherish the outdoors. The harmonious blend of urban parks and natural landscapes ensures that residents have ample opportunities to connect with nature right at their doorstep.
Education
The residents of Bristol Creek in Nashville, TN, are fortunate to have a variety of education options available to them, encompassing both private and public institutions. This diverse educational landscape caters to families with varied preferences and requirements, ensuring that every child has an environment in which they can thrive.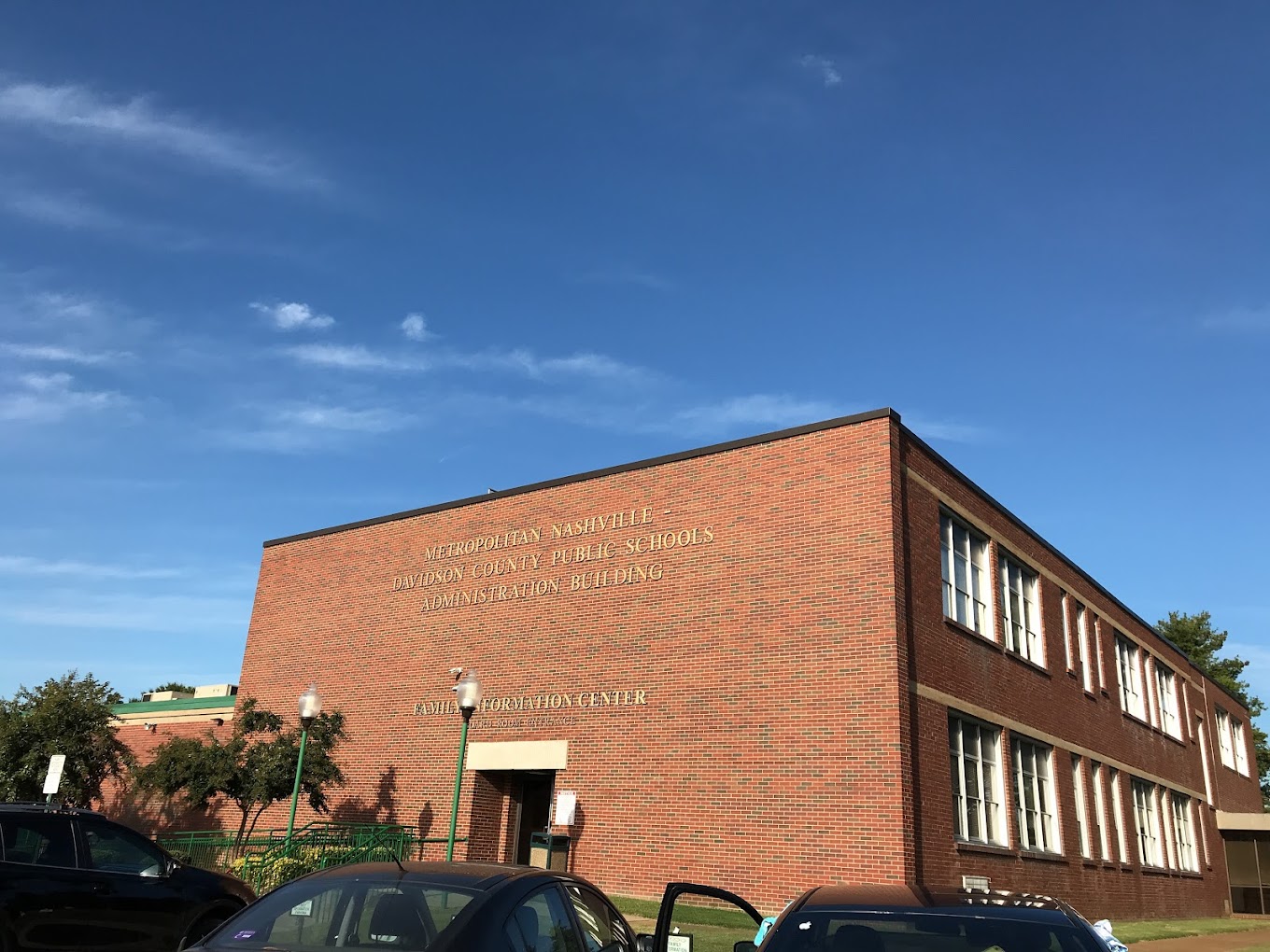 On the public education front, the Metro Nashville Public Schools (MNPS) district serves the area, offering a broad spectrum of schools dedicated to academic excellence and holistic development. Within this district, there are several elementary, middle, and high schools that have garnered recognition for their dedicated staff and comprehensive curriculum. The MNPS also emphasizes extracurricular activities, providing students with opportunities to explore their passions beyond the traditional classroom setting.
For families leaning towards private education, Nashville boasts an array of esteemed institutions that have long-standing traditions of academic rigor. Many of these schools offer a more personalized learning experience, with smaller class sizes and individualized attention. Montessori schools, religiously affiliated institutions, and schools with specific educational philosophies dot the landscape. For instance, schools like the University School of Nashville offer a rich academic experience paired with a commitment to community engagement, while institutions like St. Bernard Academy provide education grounded in faith and values.
Furthermore, the presence of specialized schools in the vicinity caters to families seeking particular educational pathways or support for specific needs. Whether it's institutions focused on arts and music or those dedicated to STEM (Science, Technology, Engineering, and Mathematics), the range available ensures that students can pursue their interests with fervor.
In addition to the conventional school setups, Nashville also offers a host of resources for alternative education methods, including homeschooling support groups and cooperatives. These platforms provide resources, social interaction, and guidance for families choosing non-traditional paths.
All in all, Bristol Creek's position in Nashville provides its residents with a rich tapestry of educational choices. This vibrant educational ecosystem ensures that every student, irrespective of their learning style or aspirations, has the right environment to reach their potential.
Shopping and Retail
The area surrounding Bristol Creek in Nashville, TN, is nothing short of a shopper's paradise. With a mix of modern retail hubs and quaint boutiques, residents and visitors can indulge in a shopping experience that's both varied and delightful.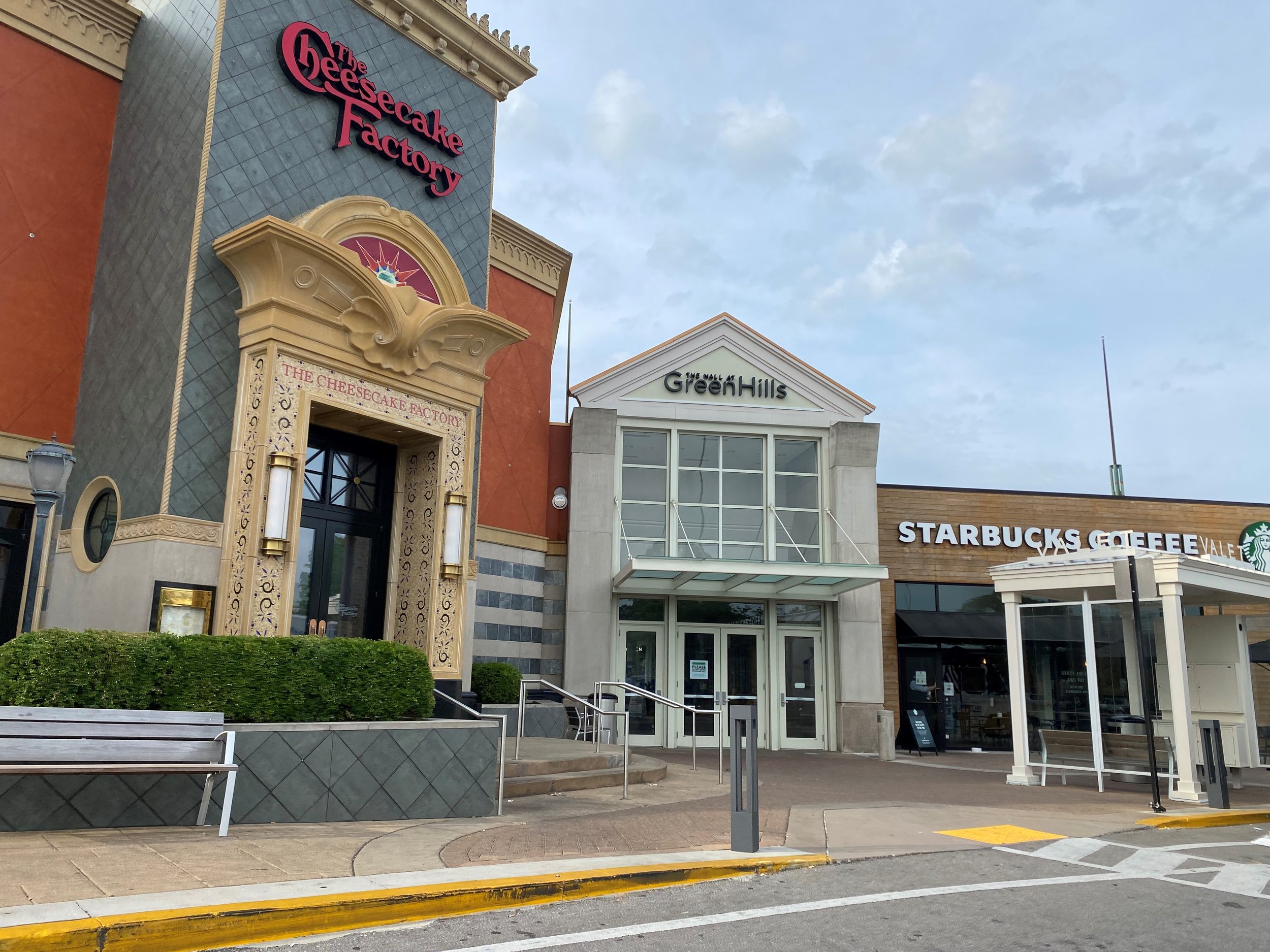 One cannot discuss shopping in Nashville without mentioning The Mall at Green Hills. A short drive from Bristol Creek, this upscale shopping center offers a mix of high-end brands, popular retail chains, and unique specialty stores. Whether one is in the mood for luxury shopping at stores like Louis Vuitton and Tiffany & Co., or just wants to browse the latest collections at Nordstrom or Macy's, The Mall at Green Hills caters to every whim. Plus, its range of dining options ensures that shoppers can refuel in style after a busy day of retail therapy.
But Nashville's shopping allure isn't limited to its malls. The city's rich history and culture are reflected in its many independent boutiques and antique shops scattered around the vicinity. For those seeking one-of-a-kind finds, areas like 12 South and East Nashville offer a treasure trove of local boutiques, each showcasing the creativity and spirit of the city. From handmade jewelry to vintage records and artisanal home goods, these boutiques make shopping a truly personal experience.
Furthermore, for daily necessities, residents near Bristol Creek are well-served by a plethora of supermarkets, grocery stores, and local farmers' markets. These markets not only offer fresh, locally sourced produce but also provide a delightful community experience. The mingling scents of fresh bread, ripe fruits, and aromatic spices create an atmosphere that's both vibrant and homely.
In essence, the shopping landscape around Bristol Creek offers a harmonious blend of the modern and the traditional. Whether you're hunting for the latest fashion trends, seeking a unique gift, or just enjoying a leisurely day of window shopping, the area promises an experience that's both satisfying and memorable.
Business and Economy
Nashville, with its rich tapestry of culture, history, and innovation, serves as a bustling hub for various industries, and the area around Bristol Creek is no exception. The local economy is supported by a blend of traditional sectors and emerging fields, making it a dynamic space for both businesses and professionals.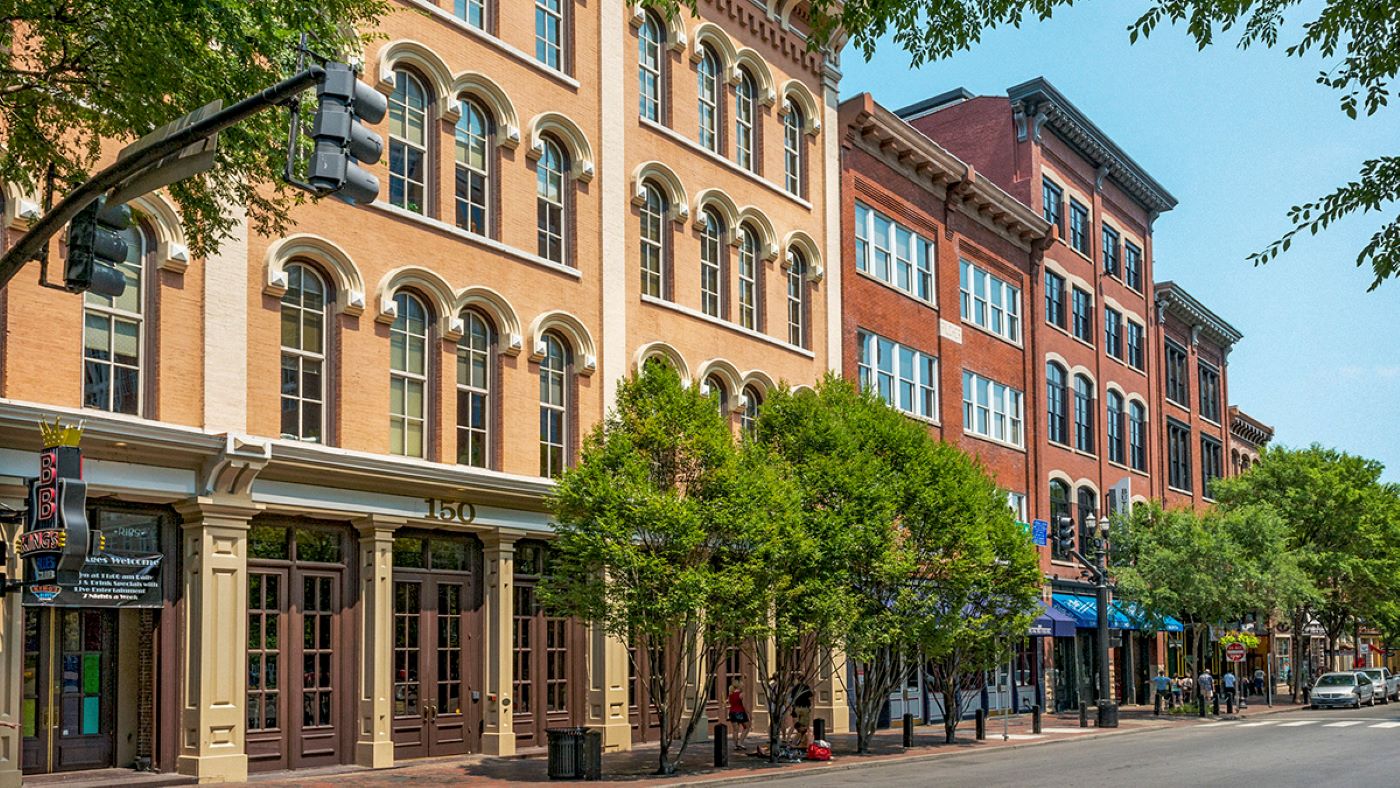 Undeniably, music is at the heart of Nashville. Often referred to as "Music City," Nashville is a major epicenter for the music industry, especially country music. The presence of renowned record labels, recording studios, and music venues ensures a steady influx of talent and capital into the city. Beyond the glamour of the big names, numerous local agencies, managers, and supporting businesses cater to the industry, providing everything from equipment rentals to promotional services.
However, Nashville's economic prowess isn't limited to music. Over the years, the city has seen significant growth in the healthcare sector. Hospitals, research institutions, and healthcare companies have made Nashville their home, offering services that range from patient care to cutting-edge medical research. Institutions like the Vanderbilt University Medical Center not only provide top-tier medical services but also contribute to medical research and innovations.
Tourism, too, plays a pivotal role in supporting the local economy. With its rich history, iconic landmarks, and vibrant cultural scene, Nashville attracts millions of visitors each year. This influx supports a myriad of businesses, from hotels and restaurants to tour operators and local artisans.
The education sector, with institutions like Vanderbilt University, Belmont University, and Tennessee State University, brings in a blend of students, educators, and researchers. These institutions don't just contribute academically but also foster partnerships with industries, leading to innovation and business opportunities in tech, research, and more.
Lastly, the burgeoning tech scene in Nashville cannot be overlooked. Start-ups and tech hubs are sprouting across the city, drawing in investors and professionals. This growth is supported by a mix of local entrepreneurs, venture capitalists, and supportive city initiatives aimed at nurturing the tech ecosystem.
In essence, while the melodies of country music might be the soul of Nashville, the diverse business landscape around areas like Bristol Creek is its beating heart. This harmonious blend of traditional and emerging industries ensures a dynamic and resilient local economy.
Hotels and Lodging
When it comes to finding a cozy spot to lay one's head near Bristol Creek in Nashville, TN, there's certainly no shortage of options. The area offers a range of accommodations that span from the grandeur of upscale hotels to the intimate charm of bed and breakfasts, ensuring that travelers and visitors have an array of choices tailored to their needs and preferences.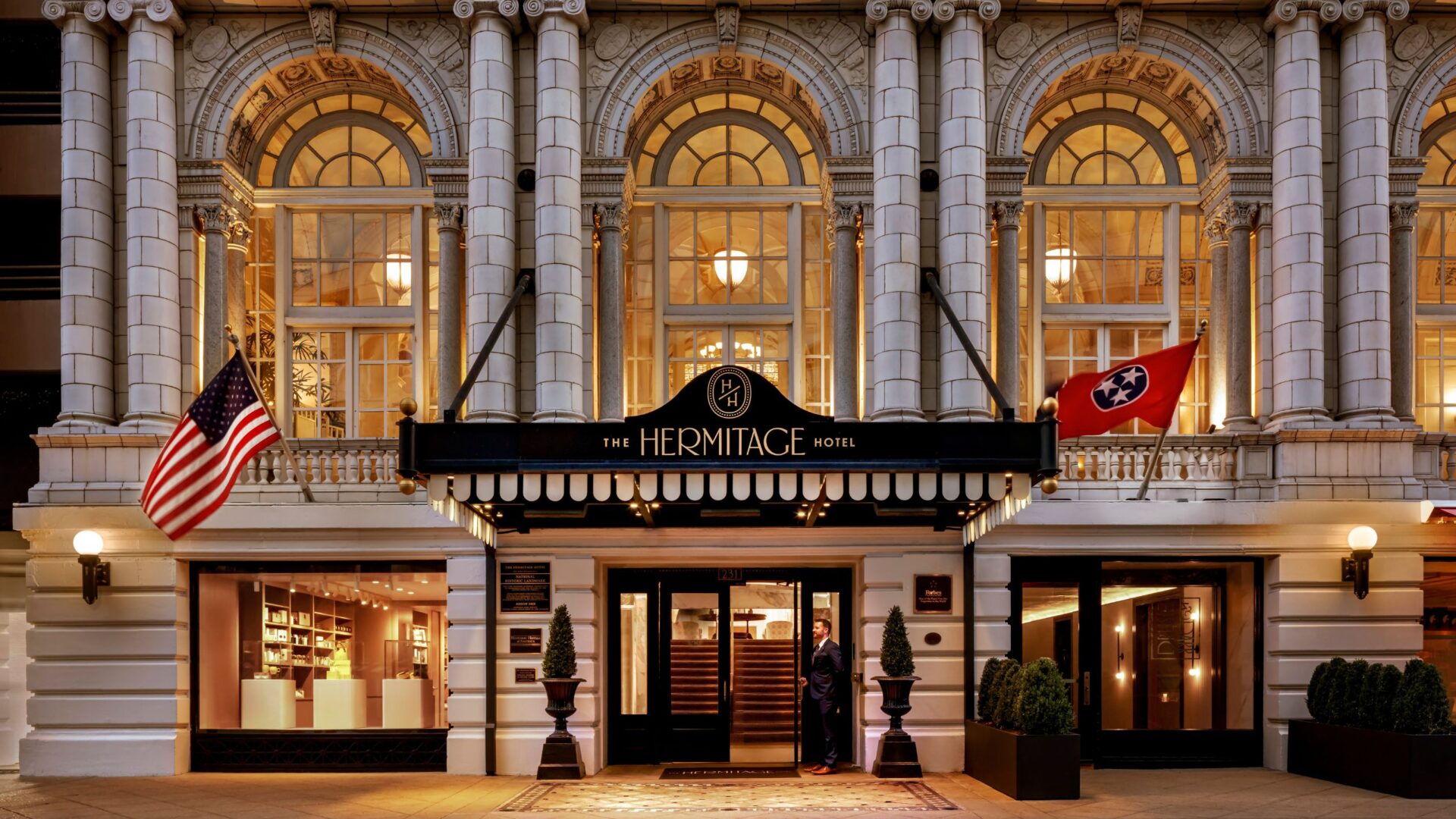 For those seeking a taste of luxury, the larger hotels in the vicinity provide all the modern amenities one would expect. These establishments often come with added bonuses like rooftop pools, in-house fine dining restaurants, and spas, ensuring that guests can relax and rejuvenate in style. Their central locations also mean that most of Nashville's famed attractions are just a stone's throw away, making sightseeing a breeze.
But if it's a more intimate experience you're after, Nashville's bed and breakfasts offer a unique blend of southern hospitality and history. These establishments, often set in beautifully preserved historic homes, exude charm and warmth. Each room tends to have its own character, often reflecting a part of the city's rich history or the personal touch of the owners. The morning breakfasts, usually home-cooked and hearty, provide an opportunity for guests to mingle and share stories, often with the hosts themselves. It's this personal touch that often makes a stay in a bed and breakfast so memorable.
Moreover, for travelers keen on exploring the local culture and lifestyle, boutique hotels and guesthouses offer a middle ground. These establishments, while smaller than the grand hotels, focus on providing a curated experience. Whether it's locally sourced art adorning the walls, live music sessions in the lobby, or themed rooms showcasing aspects of Nashville's culture, these lodgings go the extra mile to ensure a memorable stay.
Then there are also vacation rentals, perfect for families or groups looking for a home away from home. These rentals often come with fully-equipped kitchens, multiple bedrooms, and sometimes even a backyard, providing the comforts of home with the excitement of travel.
In essence, whether you're a solo traveler on a whirlwind tour, a couple on a romantic getaway, or a family on vacation, the areas around Bristol Creek in Nashville cater to every accommodation need, ensuring a comfortable and enriching stay.
Travel and Transportation
For residents and visitors near Bristol Creek in Nashville, TN, connectivity to the broader region and beyond is quite seamless, thanks in part to the nearby transportation facilities and networks.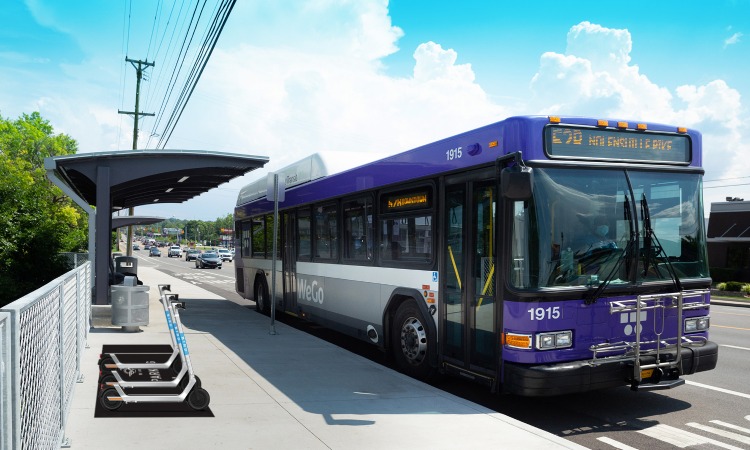 When it comes to air travel, the Nashville International Airport stands as the most prominent gateway. Conveniently located, it's just a short drive away from Bristol Creek, making both domestic and international travels relatively stress-free. This bustling airport offers flights to a wide range of destinations, both within the United States and overseas. Whether you're jetting off for a business trip, vacation, or welcoming visitors from afar, having such a major airport nearby is undeniably an advantage. Plus, the range of amenities, from shops to eateries, ensures that waiting times fly by comfortably.
As for public transportation within the city, the Nashville Metropolitan Transit Authority (MTA) offers a comprehensive network of bus routes that crisscross the city. Several of these routes serve the area around Bristol Creek, providing residents with an economical and environmentally-friendly way to commute. The buses are known for their punctuality and cover most major spots in Nashville, making it easy for daily commuters and occasional riders alike.
While Nashville has been predominantly car-centric, there's been a significant push towards making the city more pedestrian and cyclist-friendly. Bike-sharing programs and dedicated bike lanes are becoming more prevalent, providing an alternative means of transport for those inclined. Additionally, the introduction of e-scooters has offered residents and visitors a fun and quick way to navigate short distances within the city.
For those looking to venture beyond Nashville, the Greyhound bus station and the Amtrak train services provide longer-distance travel options. These stations, accessible from Bristol Creek, allow for easy travel to neighboring cities and states.
In all, the areas around Bristol Creek are well-served by a mix of transportation options. Whether you're catching a flight, hopping on a bus to downtown, or just exploring the neighborhood on a bicycle, the connectivity ensures that getting from point A to point B is a breeze.