Brighton Court, Nashville, TN Homes for Sale
Brighton Court, Nashville, TN Homes for Sale
October 3, 2023
Brighton Court Homes
Nestled in the heart of Nashville, TN, homes in Brighton Court are a testament to the seamless blend of tradition and modernity. Architecturally, the houses boast elegant facades that often marry the classic Southern charm with contemporary designs. Many homes here feature large porches, perfect for a morning cup of coffee or evening relaxation, overlooking manicured lawns and blooming gardens. Hardwood floors, open floor plans, and state-of-the-art kitchen appliances are common features, making these homes both comfortable and functional.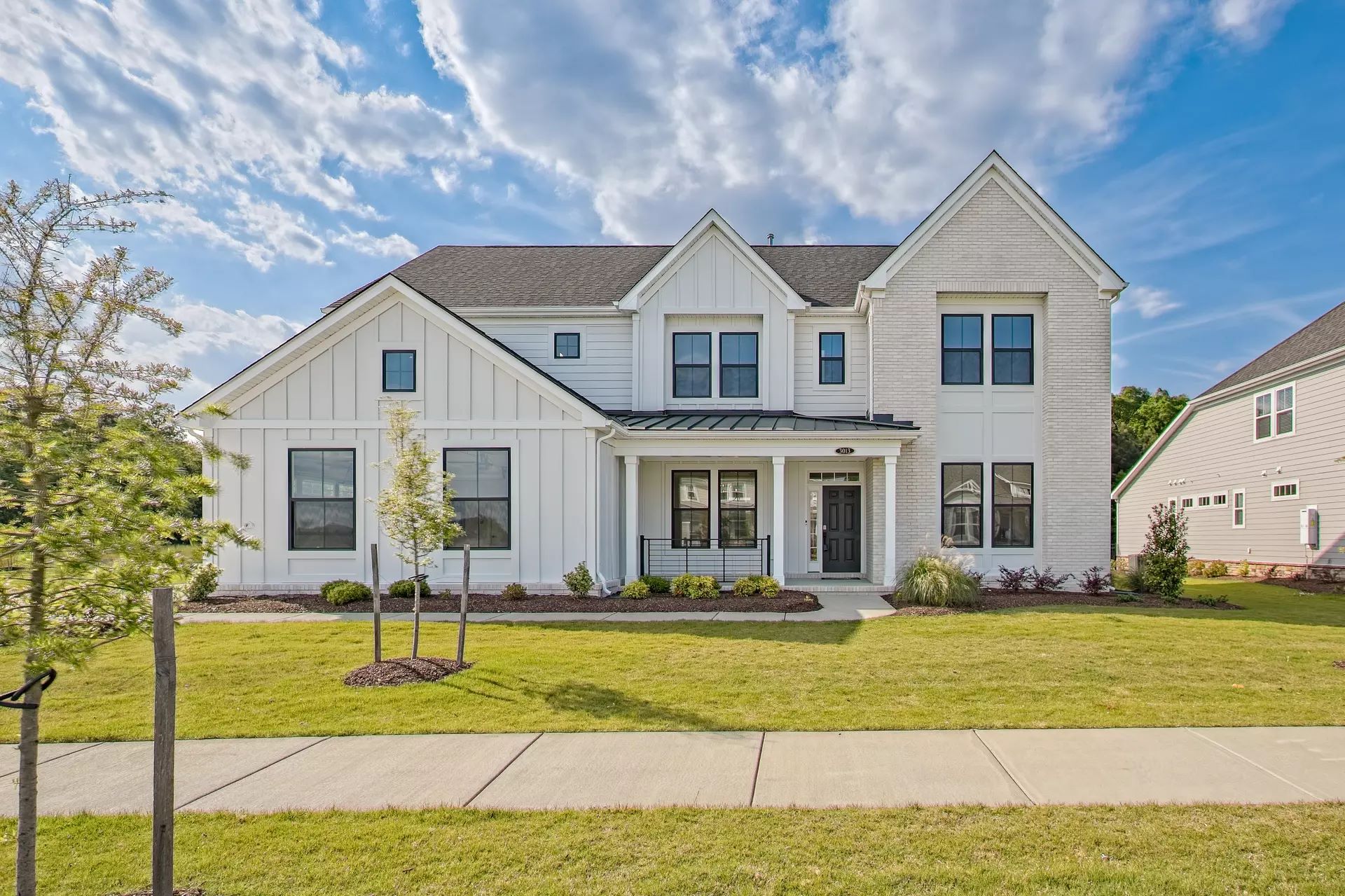 In terms of location, Brighton Court is a gem. Residents often cite the convenience of being close to the bustling heart of Nashville while still enjoying the tranquility and community feel of a more suburban setting. The streets are lined with mature trees, offering shade and beauty in every season. This leafy setting provides an environment where children can play safely and neighbors often engage in friendly chats during their evening walks.
The community spirit in Brighton Court is palpable. Regular neighborhood gatherings, from summer BBQs to winter potlucks, foster a sense of belonging and connection among residents. This camaraderie is further evident in the number of local community groups and initiatives. Whether it's a book club, a gardening group, or local conservation efforts, there's a sense that everyone looks out for one another here.
The proximity to essential services is yet another feather in Brighton Court's cap. A range of high-quality educational institutions can be found nearby, ensuring families have ample choices when it comes to schooling. Moreover, a slew of restaurants, boutiques, parks, and recreational centers are within a short drive or even walking distance. This ensures that residents don't have to venture far for weekend outings or weekday errands.
Lastly, the cultural aspects of living in Nashville, renowned as the country music capital, are undeniably at the fingertips of Brighton Court residents. The rich tapestry of music, arts, and history that the city offers is easily accessible. Thus, beyond the beautiful homes and the strong community bond, residents also get to immerse themselves in a city steeped in cultural heritage and evolving contemporary arts.
Similar Communities
Adjacent to Brighton Court in Nashville, TN, several neighborhoods echo its charm, construction quality, and lifestyle appeal. Among these is Green Hills, a community known for its upscale homes, fashionable boutiques, and vibrant dining scene. Like Brighton Court, houses in Green Hills often intertwine traditional Southern aesthetics with modern design elements. Residents appreciate the sizable lots, ensuring privacy while retaining the close-knit community spirit.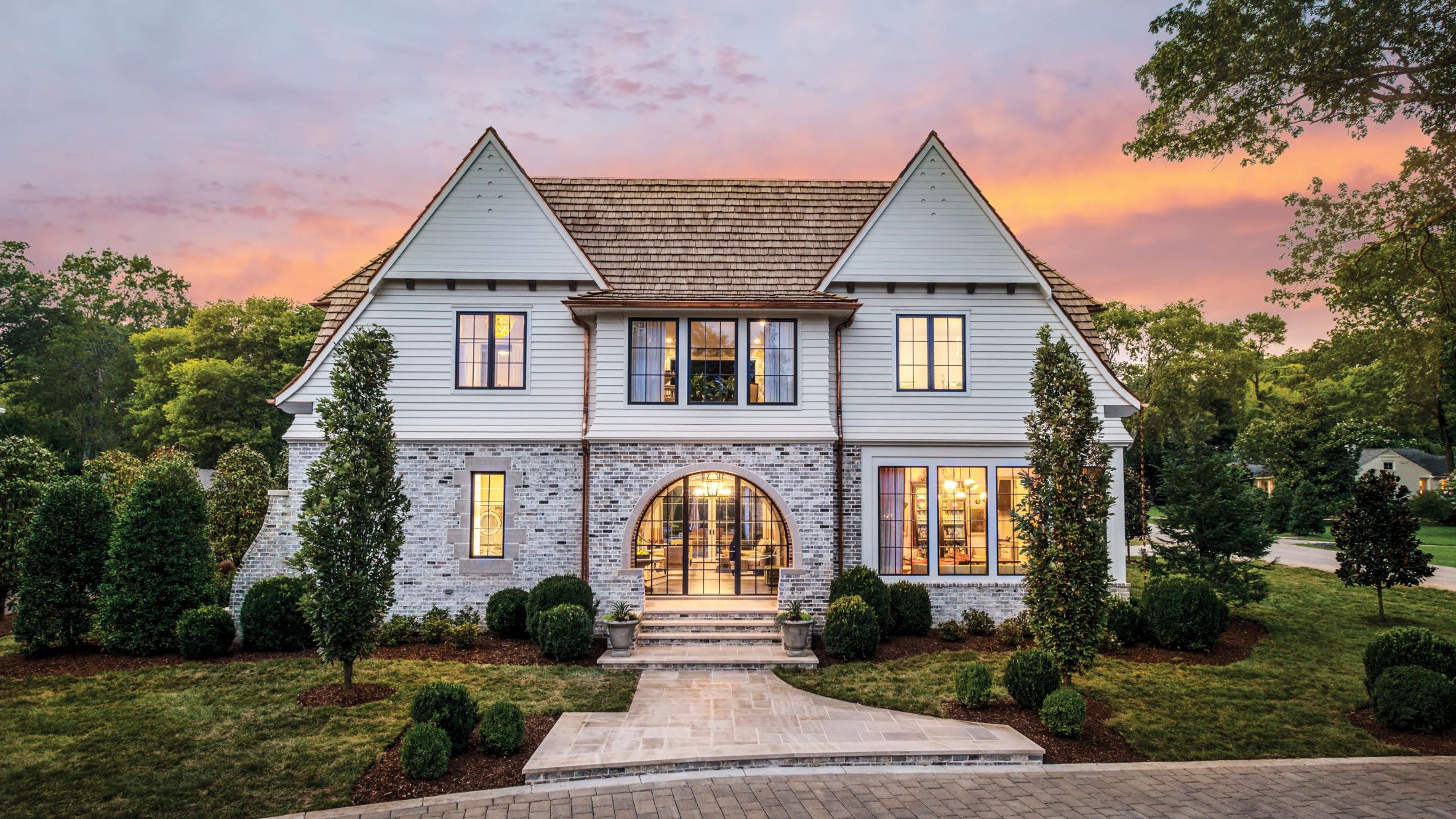 Similarly, the Belle Meade neighborhood boasts properties that are reminiscent of Brighton Court's elegance. With many homes dating back to the early 20th century, Belle Meade has a storied past, reflected in its grand architecture. The properties are frequently characterized by sprawling lawns, ornate facades, and interior details that marry luxury with homely comfort. The tree-lined streets, much like in Brighton Court, add an air of serenity, making evening strolls a favorite pastime of many locals.
Then there's Sylvan Park, another Nashville gem that parallels the allure of Brighton Court. What sets Sylvan Park apart is its unique blend of historic homes and newer constructions that cater to contemporary tastes. The neighborhood places a strong emphasis on community interaction, much like Brighton Court, with several local cafes and boutiques fostering an environment of familiarity and camaraderie. Its park-centric layout further enhances the residential experience, making it a haven for families and individuals alike.
West End is another noteworthy mention. Positioned close to some of Nashville's top educational institutions and cultural hubs, it offers a lifestyle that's both relaxed and enriched. Homes here, similar in price point to those in Brighton Court, often showcase impeccable craftsmanship, with layouts that cater to both families and professionals. The neighborhood's proximity to Centennial Park, with its sprawling green spaces and the iconic Parthenon replica, ensures that residents have ample recreational options at their disposal.
Lastly, Hillwood Estates is a neighborhood that mirrors Brighton Court's dedication to quality construction and lifestyle. Characterized by its well-appointed homes, manicured gardens, and a sense of timeless elegance, it offers residents an escape from the hustle and bustle while remaining connected to the city's amenities. Like Brighton Court, Hillwood Estates places a strong emphasis on community, with regular events and initiatives aimed at fostering neighborly ties.
Food Scene
Brighton Court's prime location in Nashville ensures that its residents are never too far from a delectable dining experience. Just a stone's throw away, the local culinary scene is an eclectic mix, offering everything from Southern comfort food to global delicacies.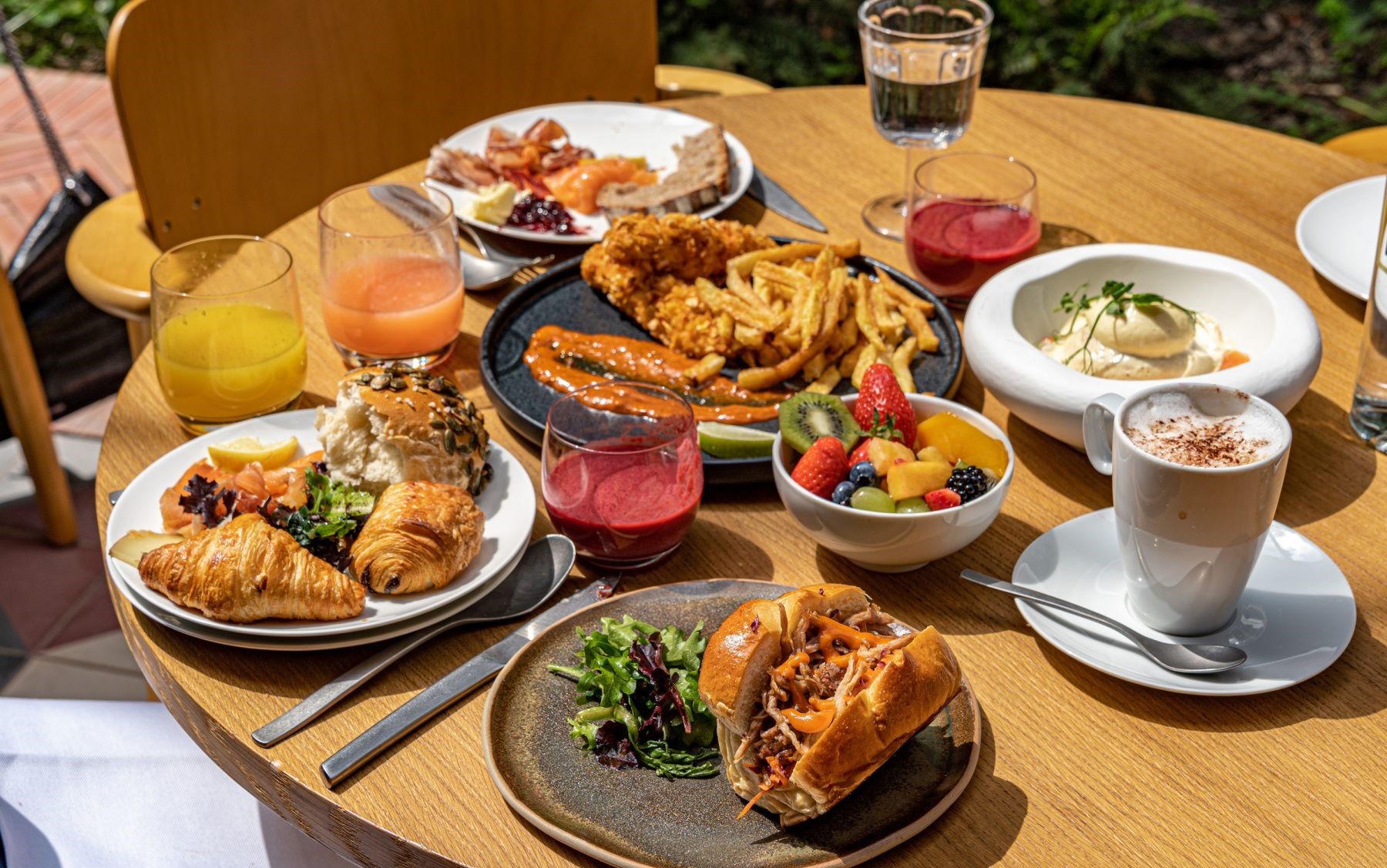 One of the most talked-about spots near Brighton Court has to be the Loveless Cafe. Known for its world-famous biscuits and country ham, this classic eatery is a nod to Nashville's rich Southern heritage. With its warm, rustic interiors, it feels like you're stepping back in time and into a cozy family kitchen, where every dish is prepared with love and traditional flair.
Of course, Nashville's reputation as a hub for creative fusion isn't lost near Brighton Court. The Bluebird Bistro, with its innovative twist on American classics, is a testament to this. Blending contemporary techniques with traditional ingredients, their dishes are as visually appealing as they are flavorful. Many residents rave about their brunch options, which offer a delightful mix of savory and sweet choices.
Not to be forgotten is the plethora of artisanal coffee shops and bakeries that dot the area. Little Bean Coffee, for instance, has quickly become a favorite morning stop for many Brighton Court residents. Beyond its expertly brewed coffees, its pastries - especially the almond croissants - have achieved near-legendary status among locals. It's the kind of place where baristas remember your order and conversations flow as freely as the freshly ground coffee.
For the health-conscious diners or those with specific dietary needs, the Green Spoon Cafe offers a refreshing array of organic and gluten-free options. Their salads, made from locally sourced ingredients, and smoothie bowls are both nourishing and delicious. It's a testament to Nashville's commitment to catering to diverse dining preferences, ensuring everyone finds something to relish in the city's culinary landscape.
Entertainment
When it comes to entertainment near Brighton Court, Nashville doesn't disappoint. The city's rich tapestry of arts and culture is reflected in the myriad of options available just around the corner. One of the most prominent venues is the iconic Ryman Auditorium, often revered as the "Mother Church of Country Music." While it's deeply rooted in country music history, nowadays the Ryman plays host to a wide array of artists, spanning multiple genres. So, whether you're looking to relive the golden era of country or catch a contemporary band, the Ryman offers a unique musical journey amidst its historic walls.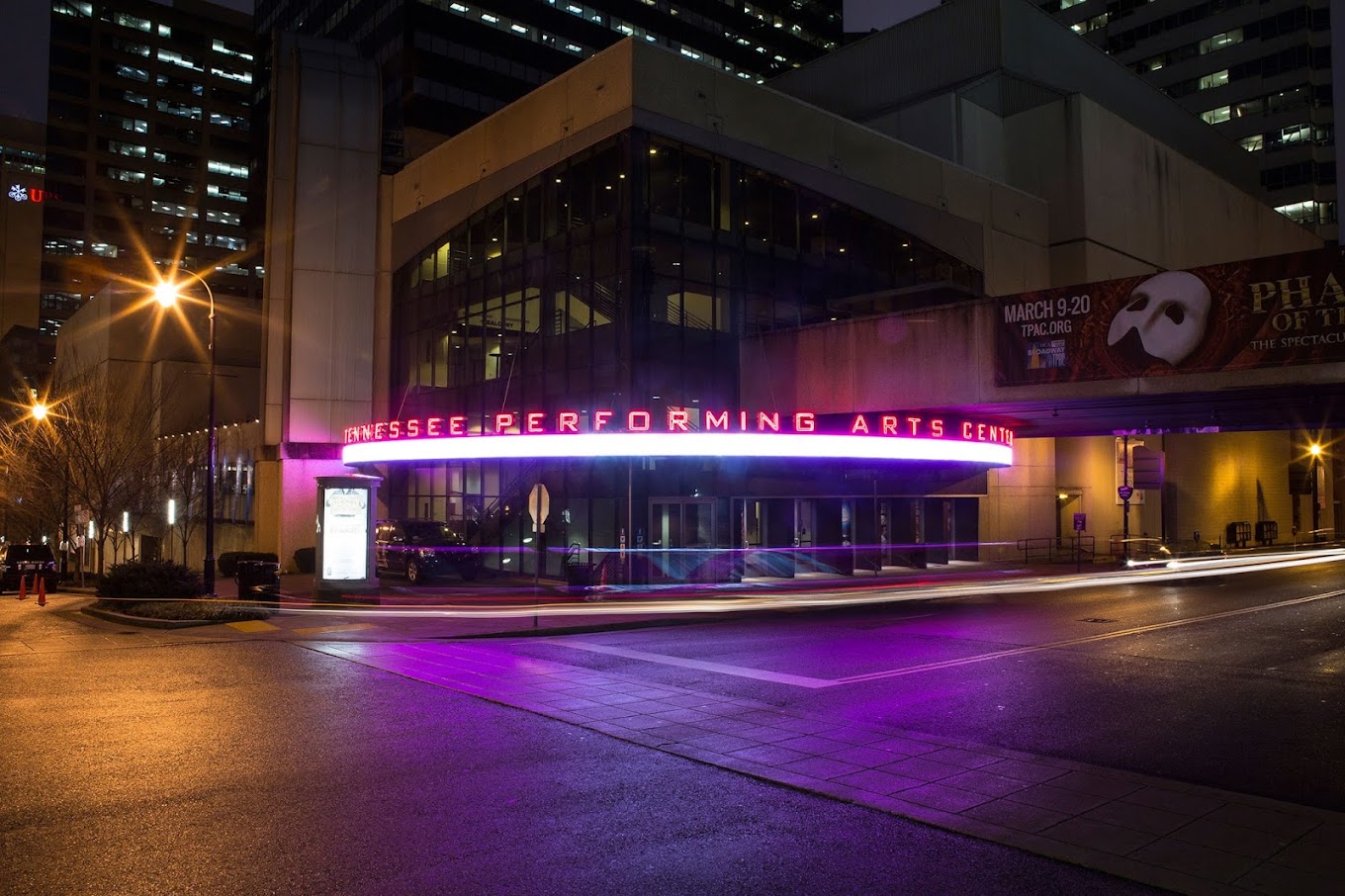 The arts scene near Brighton Court is equally compelling, with the Frist Art Museum leading the charge. This renowned institution regularly showcases both local and international artists, making it a cultural hotspot for those with an appreciation for visual arts. Its rotating exhibits ensure that there's always something fresh and intriguing on display. And for theatre enthusiasts, the nearby Tennessee Performing Arts Center is a hub of drama, dance, and live performances. From Broadway shows to local productions, there's always a spectacle to be enjoyed.
On the sporting front, Brighton Court residents are ideally positioned to catch some of Nashville's most thrilling games. The Nissan Stadium, home to the Tennessee Titans, is just a short drive away. The electric atmosphere on game days is infectious, making it a must-visit, even for those who might not be hardcore football aficionados. Similarly, for hockey fans, the Bridgestone Arena, home to the Nashville Predators, promises high-octane action on the ice. The venue also doubles up as a concert space, attracting big-name artists and ensuring a lively evening out.
Lastly, for those looking for a slightly laid-back entertainment experience, the local parks often host various festivals and events. From food and wine fests to music carnivals, these open spaces transform into vibrant venues, offering a communal vibe that's truly characteristic of Nashville. Whether you're picnicking under the stars or grooving to live tunes, there's always an event to look forward to, ensuring Brighton Court residents are constantly immersed in Nashville's dynamic entertainment pulse.
Health and Wellness
Nestled in the heart of Nashville, Brighton Court is in a prime spot for those looking to lead a healthy and balanced lifestyle. The proximity to a plethora of health and wellness options ensures that residents are never too far from venues that cater to both their physical and mental well-being.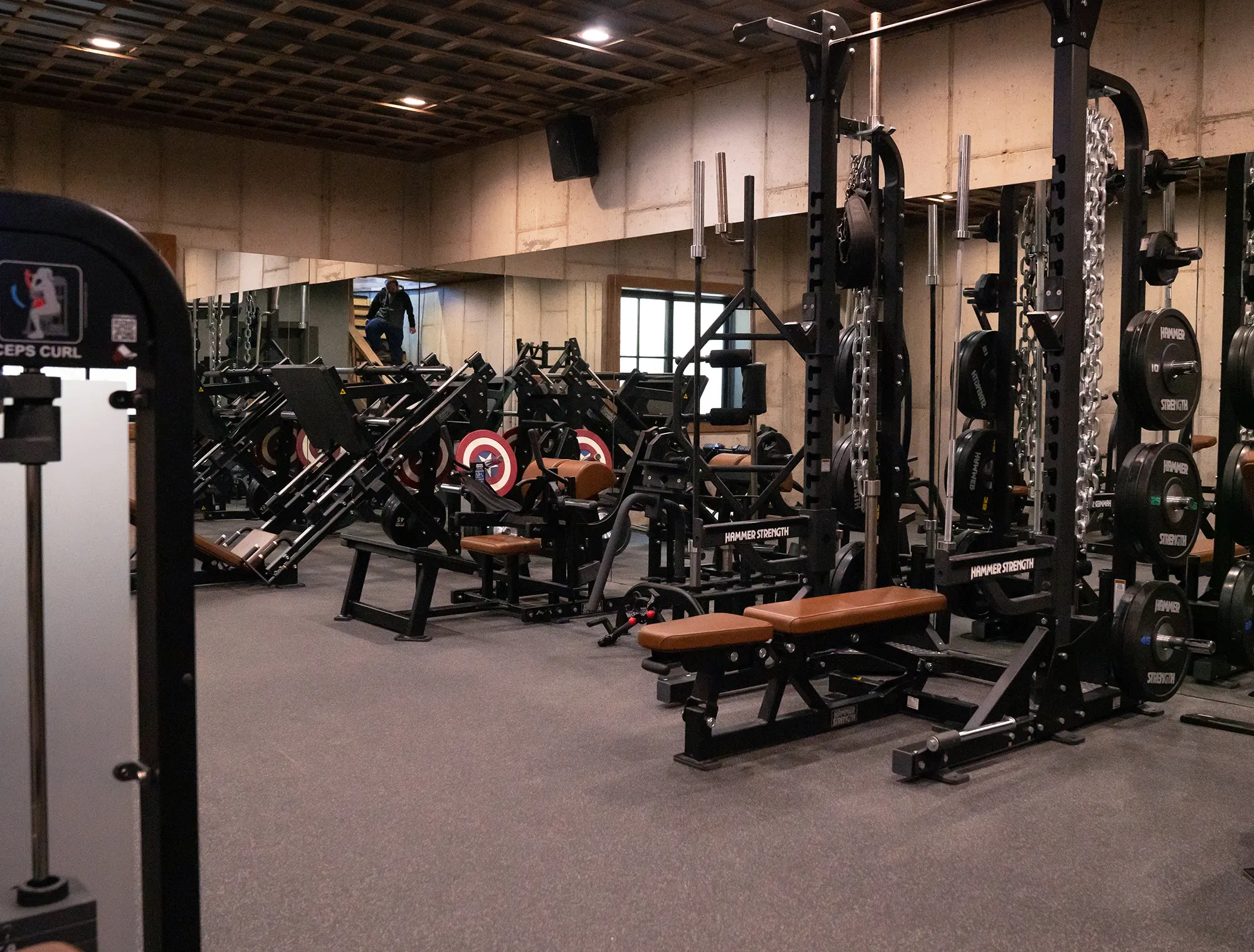 For those who swear by a daily workout routine, the local fitness scene is both diverse and vibrant. The Nashville Athletic Club, a short distance from Brighton Court, is a hotspot for fitness enthusiasts. With its state-of-the-art equipment, group classes ranging from spinning to yoga, and a friendly team of trainers, it's more than just a gym—it's a community. For residents looking to add some fluidity to their workouts, the nearby Flow Yoga Studio offers sessions that cater to both beginners and seasoned yogis. The ambiance there is tranquil, allowing one to stretch, breathe, and find their center amidst the urban hustle.
Centennial Park, also close by, is a favorite among locals who prefer outdoor activities. With its expansive green spaces and serene lake, it's perfect for morning jogs, leisurely walks, or even a game of frisbee. The park often hosts group Tai Chi and meditation sessions, especially during weekends, allowing residents to find their zen in a natural setting.
Nutrition is, of course, a crucial aspect of a balanced lifestyle. Thankfully, the vicinity of Brighton Court boasts several organic and health-focused stores. Green Leaf Market, known for its extensive range of organic produce, dietary supplements, and eco-friendly products, is a haven for those conscious about what they consume. For a quick healthy bite or a refreshing smoothie, Nourish Cafe has gained quite the reputation. With its plant-based menu and emphasis on fresh, locally-sourced ingredients, it's a testament to Nashville's growing health-conscious dining scene.
Mental wellness is equally catered for. Various wellness centers and therapists operate in the neighborhood, offering services ranging from counseling to holistic therapies like acupuncture. The Serenity Spa is one such establishment that combines traditional spa treatments with wellness practices, ensuring that visitors leave feeling both pampered and rejuvenated.
Overall, the area around Brighton Court reflects Nashville's evolving dedication to health and wellness, ensuring that residents have everything they need to lead a fulfilling, balanced lifestyle right at their doorstep.
Outdoor Lifestyle
Brighton Court, situated in the midst of Nashville, provides residents with an array of natural escapes and outdoor lifestyle options. Despite its urban setting, there's a commendable emphasis on preserving and enjoying the green spaces that dot the region.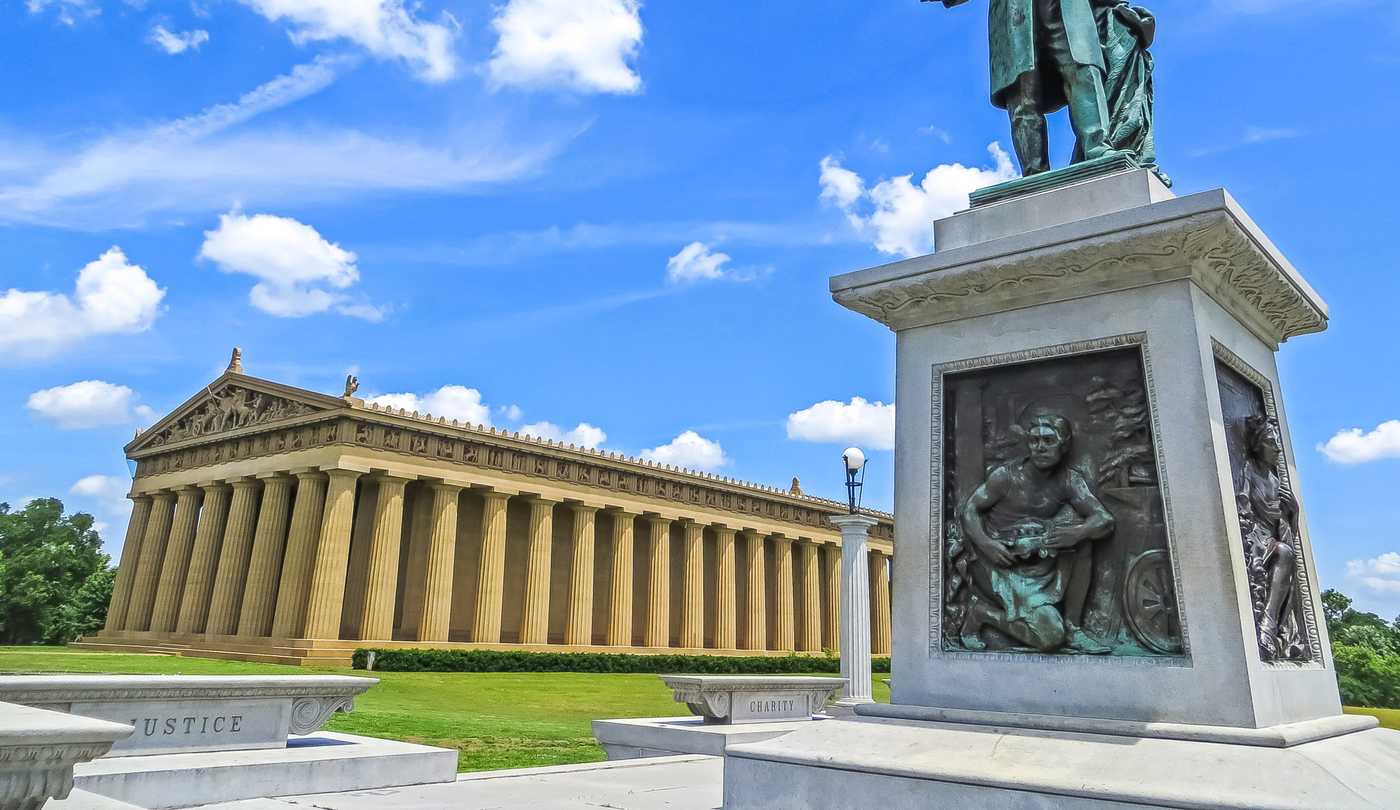 Centennial Park, one of the city's premier parks, is a mere stone's throw from Brighton Court. As one of the largest urban parks in Nashville, it acts as a green lung for the city, offering a breath of fresh air for locals. The park is a haven for joggers, dog walkers, and families looking to enjoy a sunny day out. Its iconic Parthenon replica is not only an architectural marvel but also acts as a gathering spot for community events, picnics, and even the occasional yoga class.
For those who have a penchant for botanical beauty, the Cheekwood Botanical Gardens offers a diverse range of flora that's meticulously curated and arranged. Every visit feels like a serene journey through diverse ecosystems, from the colorful bursts of seasonal blooms to the calm of the Japanese garden. It's a favorite spot for both plant enthusiasts and those seeking a peaceful retreat from city life.
Nearby, the Shelby Bottoms Greenway and Nature Park extends its embrace to those with a passion for wildlife and natural ecosystems. The park's extensive trail system winds its way through forests, wetlands, and open fields. Birdwatchers often find this spot a paradise, with numerous species making their presence felt throughout the year. Additionally, its biking paths make it a popular destination for cyclists keen on exploring nature on two wheels.
Water enthusiasts aren't left behind either. The Cumberland River, flowing close to Brighton Court, offers opportunities for kayaking, fishing, and even riverside picnics. The sight of locals setting out on their kayaks on a warm weekend morning is common and speaks volumes about the area's affinity for outdoor adventures.
The community's emphasis on outdoor activities is evident in the numerous weekend markets, outdoor concerts, and festivals that harness the beauty of these green spaces. Whether you're an avid hiker, a relaxed stroller, or someone who just likes to lie on the grass with a good book, the area around Brighton Court ensures that nature is always within arm's reach.
Education
Residents of Brighton Court, Nashville, TN, find themselves amidst a rich tapestry of both private and public education options. This blend ensures that families can find institutions that align with their academic preferences, values, and aspirations for their children.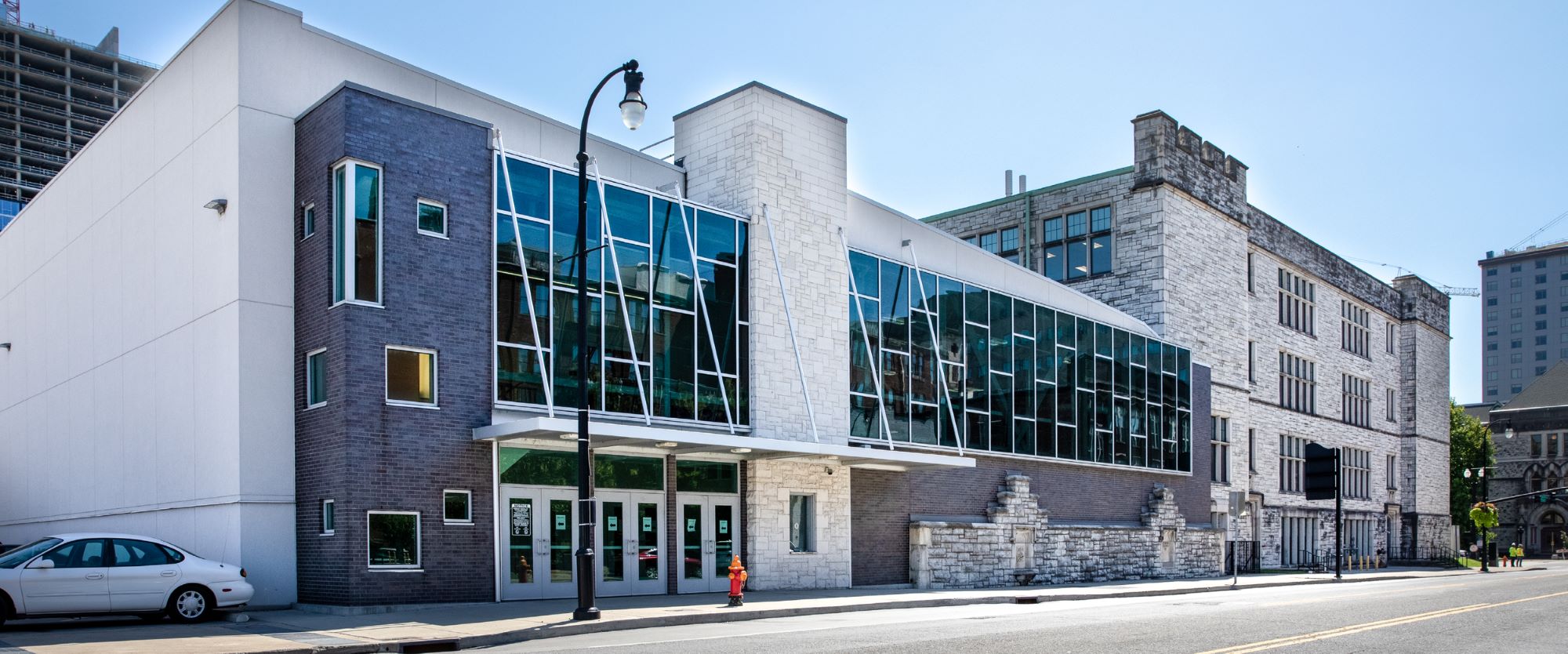 Nashville's public school system has been at the forefront of various educational innovations over the years. Schools such as the Hume-Fogg Academic Magnet High School have received accolades for their robust curricular offerings and focus on holistic student development. These institutions ensure that students receive a comprehensive education that prepares them for the challenges of higher education and beyond. Furthermore, the community's commitment to diverse learning environments is evident in the multiple magnet and specialized schools available within the district.
On the private education front, Nashville, and by extension, the Brighton Court area, is home to several prestigious institutions. Schools like the University School of Nashville stand out for their bespoke academic programs, smaller class sizes, and individualized attention. These private institutions often boast rich extracurricular programs, ranging from the arts to sports, ensuring students have opportunities to hone their talents and discover new passions.
For families seeking faith-based education, options like the Christ Presbyterian Academy offer a curriculum that integrates academic rigor with spiritual growth. Such schools are deeply rooted in community values, aiming to instill a sense of purpose and responsibility in their students.
Furthermore, the area is known for several Montessori and alternative education institutions. These schools emphasize hands-on learning, fostering an environment where students are encouraged to be inquisitive and explore subjects at their own pace. Many Brighton Court residents appreciate this learner-centric approach, as it aligns with the broader Nashville ethos of innovation and creativity.
In essence, the vicinity of Brighton Court offers a medley of education choices. From public schools that celebrate community and inclusivity to private institutions that offer specialized learning experiences, families are poised to find an educational setting that resonates with their vision for their children's future.
Shopping and Retail
Brighton Court's location in Nashville ensures that residents are always close to a vibrant shopping scene that mirrors the city's eclectic and dynamic spirit. Just around the corner, one finds an enticing blend of high-end boutiques, vintage shops, and modern retail spaces, making it a shopper's delight.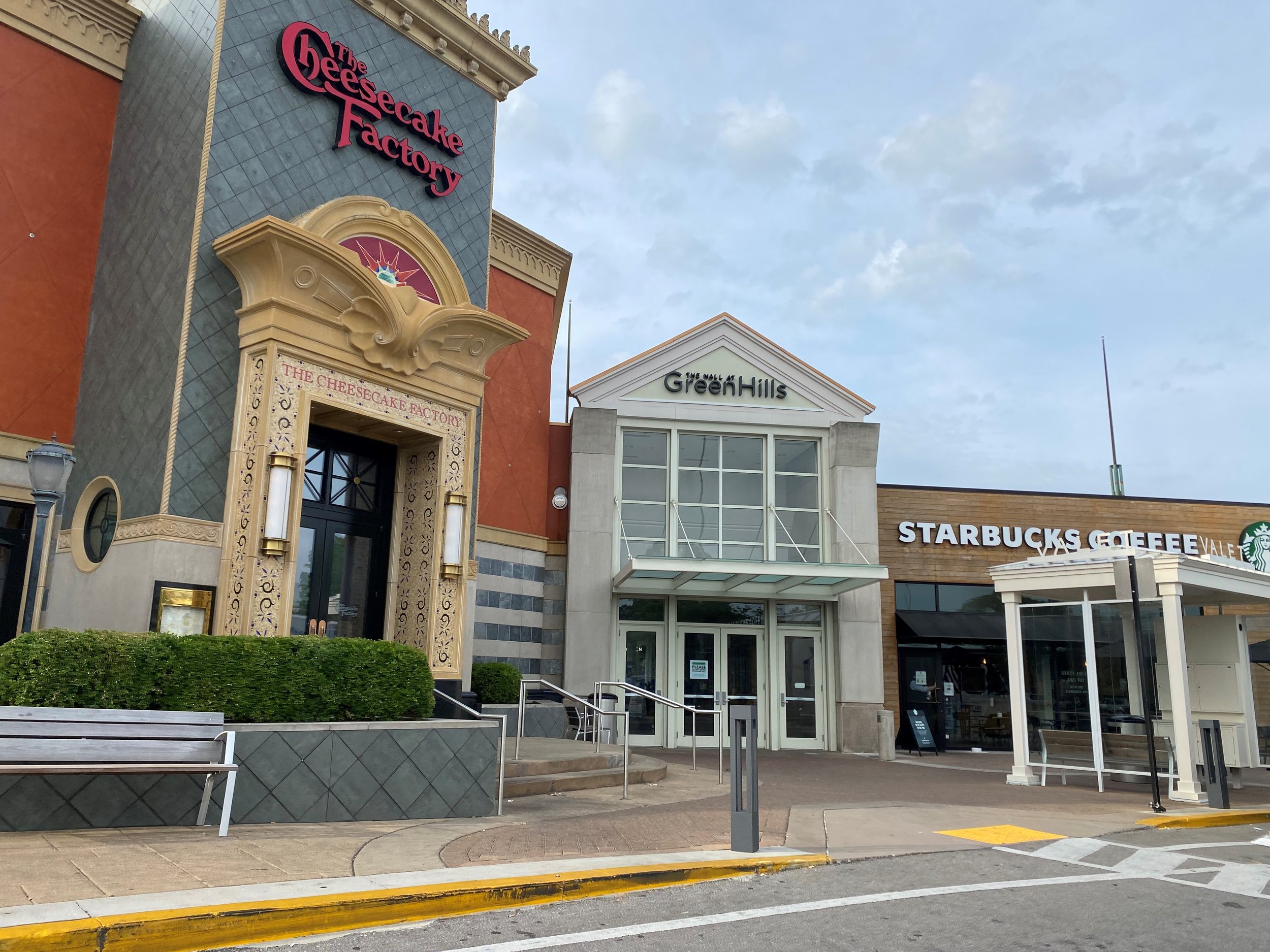 The Mall at Green Hills, not too far from Brighton Court, is a go-to destination for many. This upscale shopping center boasts a range of high-end brands, from luxury fashion labels to coveted tech stores. The mall's ambiance, with its elegant interiors and attentive service, ensures that shopping there is as much about the experience as it is about the purchases.
For those who appreciate a touch of nostalgia and unique finds, the 12 South district offers a treasure trove of vintage stores and artisanal boutiques. Exploring these shops feels like a delightful journey through time, where each item has a story to tell. Whether you're in search of a retro record, a handcrafted piece of jewelry, or bespoke clothing, 12 South ensures that every find is unique.
Now, if it's the latest in contemporary fashion and design you're after, the Gulch might just be your place. This modern, urban enclave is a reflection of Nashville's progressive side, housing chic boutiques, trendy home decor stores, and a slew of lifestyle brands. The vibrant murals that adorn some of the district's walls add a touch of artistic flair, making the shopping experience all the more memorable.
Let's not forget the local markets that pop up every now and then, like the Nashville Farmers' Market. Besides offering a variety of fresh produce, these markets often feature local artisans showcasing handcrafted goods, from pottery to textiles. It's not just a shopping trip; it's a deep dive into the community's creativity and entrepreneurial spirit.
All in all, for Brighton Court residents, shopping isn't just a routine chore. With such diverse retail options at their disposal, every shopping trip can be an adventure, a discovery of new brands, age-old crafts, and Nashville's ever-evolving retail landscape.
Business and Economy
Brighton Court's location in Nashville places it at the heart of a city pulsing with economic energy. Over the years, Nashville has cultivated a diverse range of industries, moving beyond its well-known moniker as the "Music City," to become a vibrant hub for various sectors that power its economy.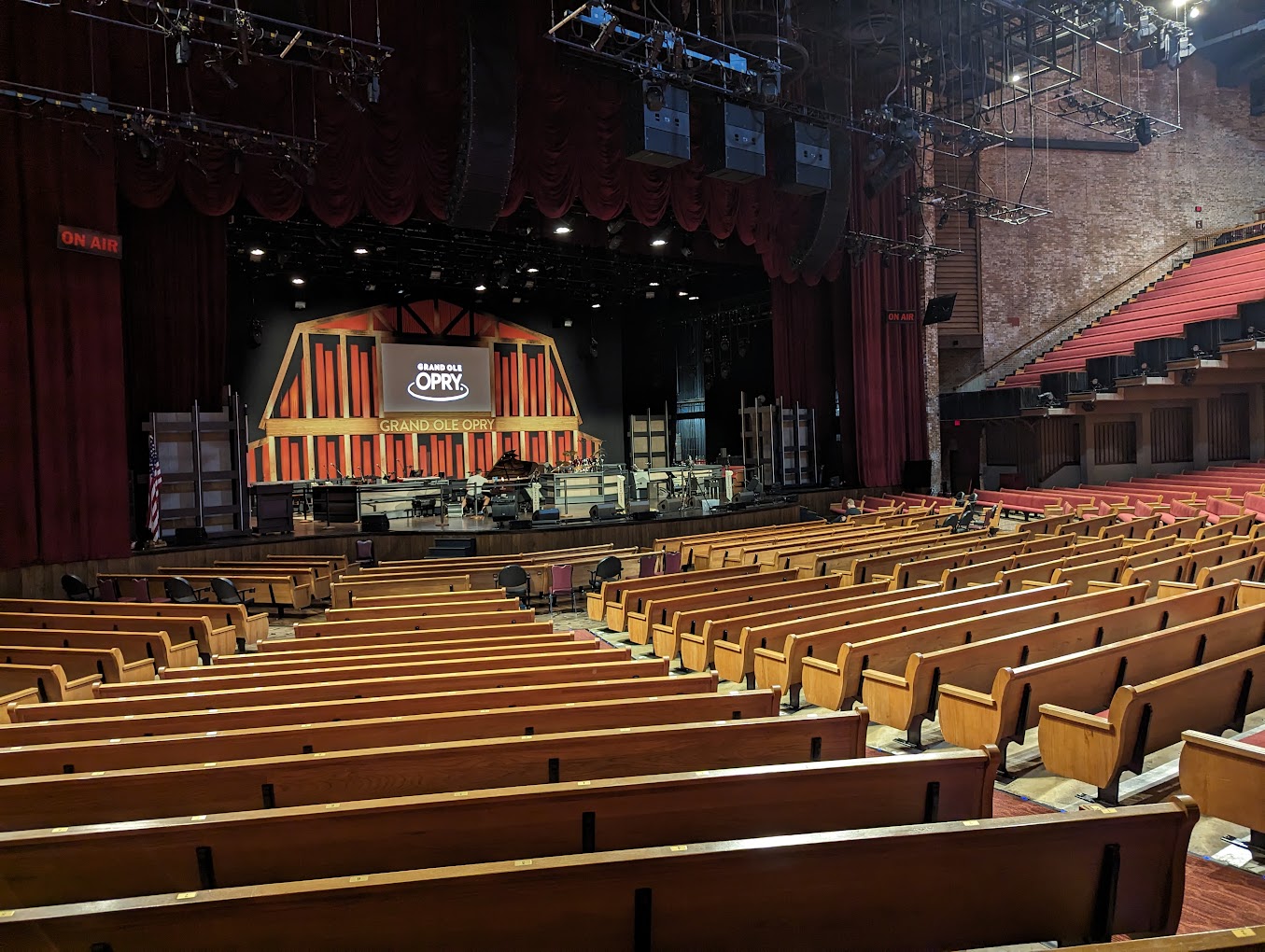 Undeniably, music remains a significant cornerstone. Not just limited to the honky-tonks of Broadway or the historic venues like the Grand Ole Opry, the music industry is entrenched in Nashville's DNA. Major record labels have set up shop here, alongside countless recording studios, music management agencies, and related businesses. This concentration has turned the city into a magnet for aspiring artists and professionals seeking a career in the music industry.
Healthcare is another formidable pillar supporting Nashville's economy. The city has earned a reputation as the healthcare capital of the U.S., with numerous hospitals, research institutions, and healthcare companies headquartered here. Renowned establishments like the Vanderbilt University Medical Center contribute not only to local healthcare but also to global medical research and innovation.
Higher education and research, complemented by institutions like Vanderbilt University and Tennessee State University, play a pivotal role as well. These establishments not only offer educational opportunities but also drive research, innovation, and employment in the region.
Tourism, given the city's rich cultural tapestry, also bolsters the local economy. From historic sites to music festivals, Nashville attracts a diverse set of tourists year-round, providing consistent support to hospitality, retail, and entertainment sectors.
Lastly, the rise in tech startups and the influx of young entrepreneurs have given birth to a burgeoning tech and innovation scene. Co-working spaces, incubators, and innovation hubs are sprouting throughout the city, including the areas around Brighton Court.
In essence, while music might be the soulful tune that Nashville is best known for, it's the harmonious blend of various industries - from healthcare to tech - that truly orchestrates the city's economic symphony. And nestled within this landscape, Brighton Court residents find themselves at the nexus of a thriving, diverse economy.
Hotels and Lodging
In the vicinity of Brighton Court, Nashville's penchant for Southern hospitality is evident in the array of accommodations available to visitors. From iconic luxury hotels to charming bed and breakfasts, there's a spot for every type of traveler, reflecting Nashville's eclectic mix of old-world charm and modern comforts.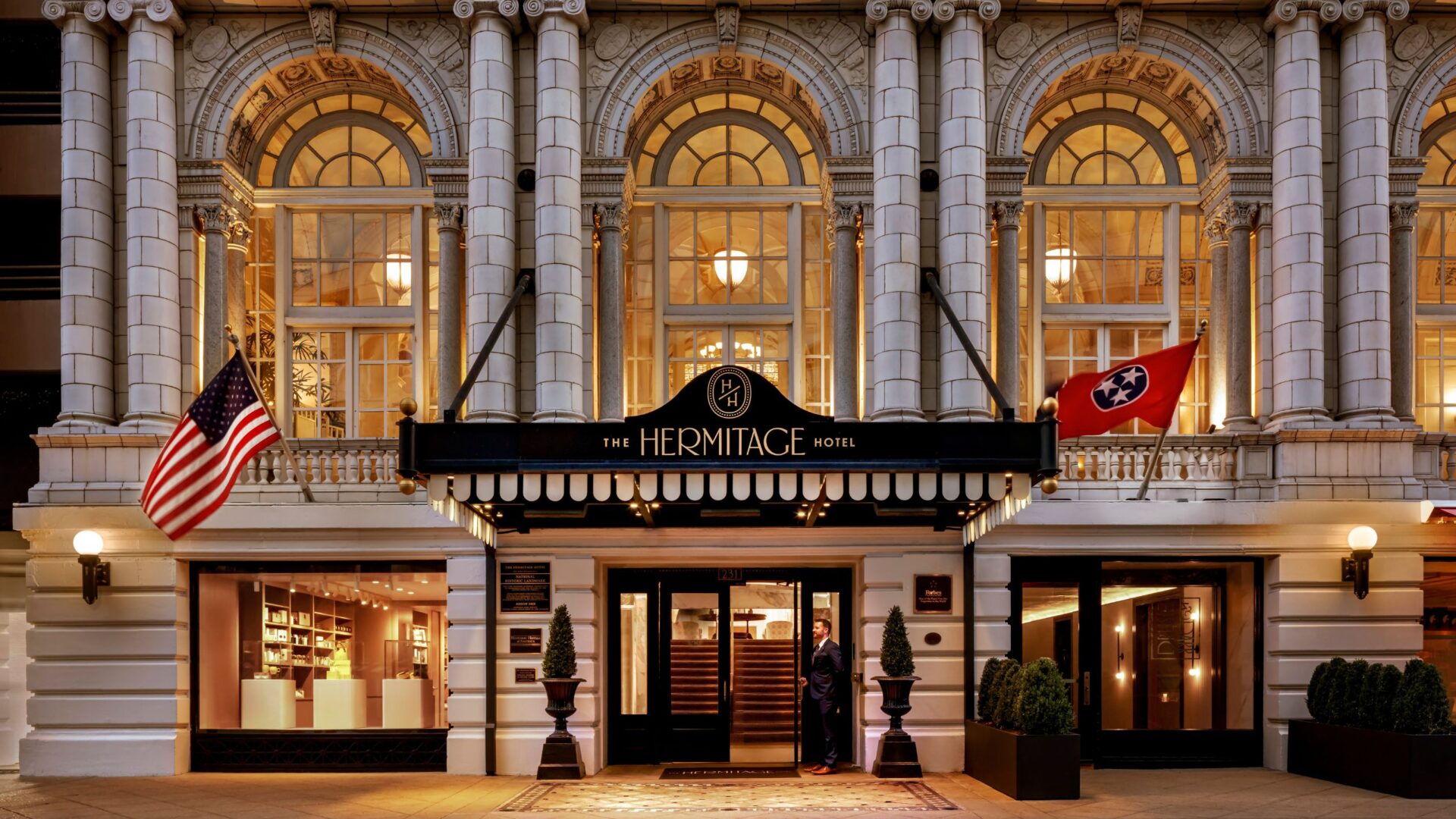 The Hermitage Hotel, one of Nashville's grand dames, has stood tall for over a century, oozing opulence and a rich history. Guests stepping into its magnificent lobby are transported back in time, with the hotel's storied walls whispering tales from yesteryears. Known for its exquisite service and luxurious accommodations, The Hermitage remains a top pick for those seeking a lavish experience.
For travelers who prefer a more boutique vibe, Hotel Indigo in downtown Nashville is a popular choice. Its chic interiors, infused with artistic touches that pay homage to the city's rich music legacy, make it a refreshing and contemporary space to unwind. Plus, its proximity to many of the city's hotspots ensures guests are always in the thick of the action.
Then there's the charm of the city's bed and breakfast establishments, each offering a slice of Nashville's homely comfort. The Big Bungalow Bed & Breakfast is one such gem. Situated in a beautifully restored historic home, it offers a unique blend of personal touch, cozy rooms, and a chance for guests to mingle with locals. The delightful breakfasts, often featuring Southern specialties, are a highlight for many who stay here.
Another favorite is the 1501 Linden Manor Bed and Breakfast, which radiates warmth and elegance in equal measure. With its antiques-filled rooms and serene garden, it's a haven for those seeking a quieter, more intimate Nashville experience.
Of course, for visitors who desire the convenience and familiarity of well-known chains, the areas around Brighton Court don't disappoint. Establishments like the Marriott, Hilton, and Hyatt offer a comfortable stay with all the modern amenities one might desire.
All in all, whether one is seeking the grandeur of historic hotels, the trendy ambiance of boutique establishments, or the heartwarming feel of a bed and breakfast, the areas around Brighton Court serve up a delightful platter of lodging options that capture the essence of Nashville's welcoming spirit.
Travel and Transportation
Nestled in the vibrant city of Nashville, Brighton Court boasts a strategic location that places it in close proximity to various transportation hubs. For residents and visitors alike, navigating in and out of the area is as breezy as the Tennessee wind.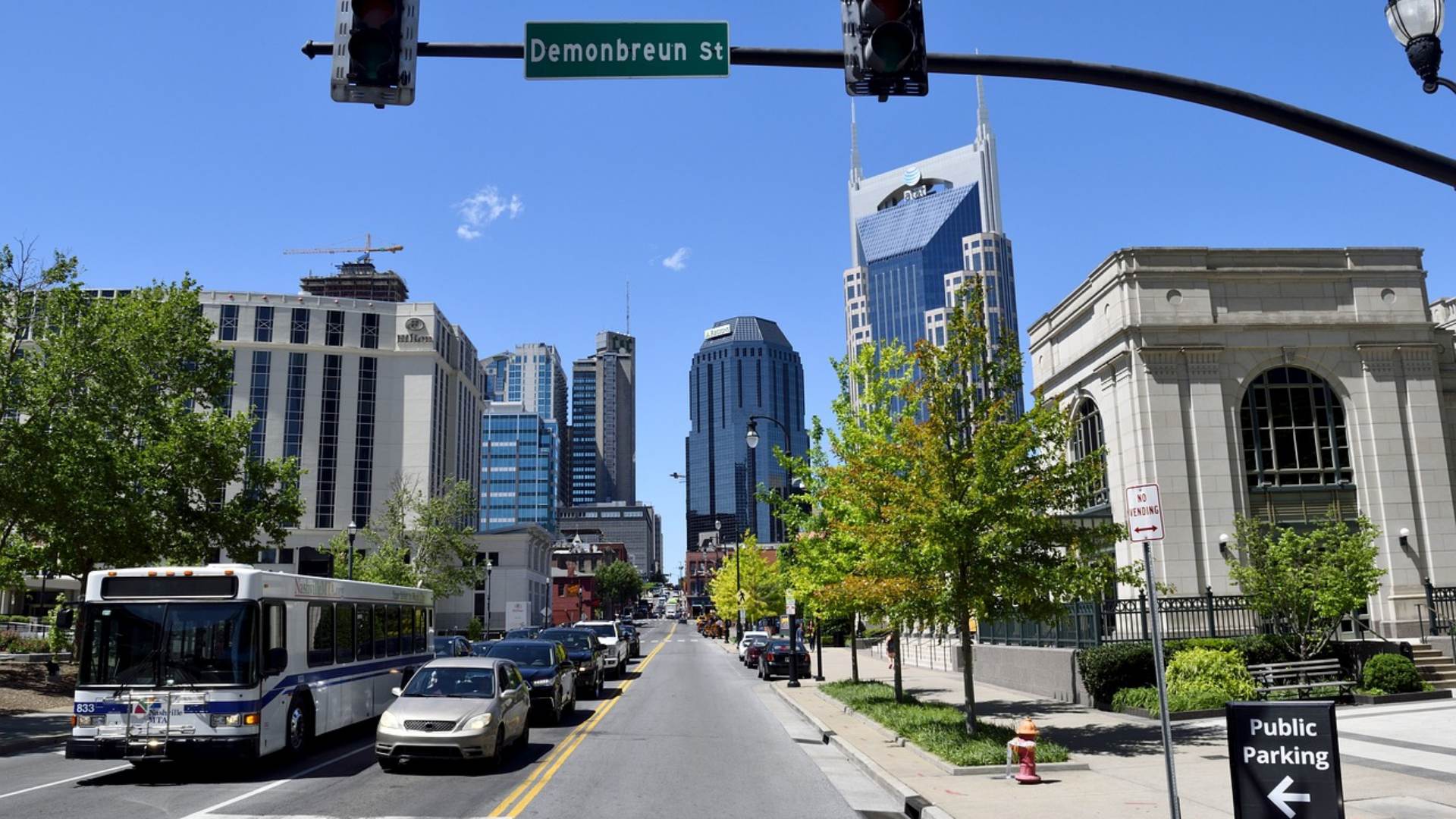 One of the primary perks of residing near Brighton Court is its proximity to the Nashville International Airport. This major transportation hub is just a short drive away, making national and international travel incredibly convenient. Whether you're catching an early morning flight or awaiting the arrival of a loved one, the ease of access to this airport certainly reduces the stress that often comes with air travel.
But it's not just about air travel. Brighton Court's residents benefit from Nashville's evolving public transportation landscape. The WeGo Public Transit system, formerly known as the Metro Transit Authority, serves the Nashville area and offers a variety of bus routes that crisscross the city. Given Brighton Court's central location, catching a bus to downtown Nashville or other prominent city spots is straightforward. The system's reliability and coverage ensure that daily commutes or leisurely city explorations are hassle-free for residents.
Furthermore, for those who prefer a rail option, the WeGo Star Commuter Rail is an exciting choice. While it primarily serves the eastern suburbs to downtown Nashville, it's a sign of the city's growing public transportation infrastructure, which will undoubtedly expand in the years to come.
Moreover, ride-sharing platforms like Uber and Lyft have a strong presence in Nashville. Whether you're planning a night out in the city or need a quick ride to a meeting, these services provide a speedy and efficient alternative, further enhancing Brighton Court's connectivity.
All in all, the transportation landscape around Brighton Court ensures that residents are always connected, whether they're flying out, commuting within the city, or simply exploring what Nashville has to offer. The blend of traditional transit options with modern ride-sharing ensures that every journey, be it long or short, is just a step away.