Bridle Path Estates, Nashville, TN Homes for Sale
Bridle Path Estates, Nashville, TN Homes for Sale
October 3, 2023
$3,187,500
Med. List Price
Bridle Path Estates Homes
Bridle Path Estates, located in the heart of Nashville, TN, boasts homes that exemplify both grandeur and Southern charm. The residences in this picturesque neighborhood are often characterized by their spacious layouts, modern amenities, and attention to architectural details. Many homes here blend traditional aesthetics with contemporary elements, ensuring they remain timeless in design while providing residents with the conveniences of modern living.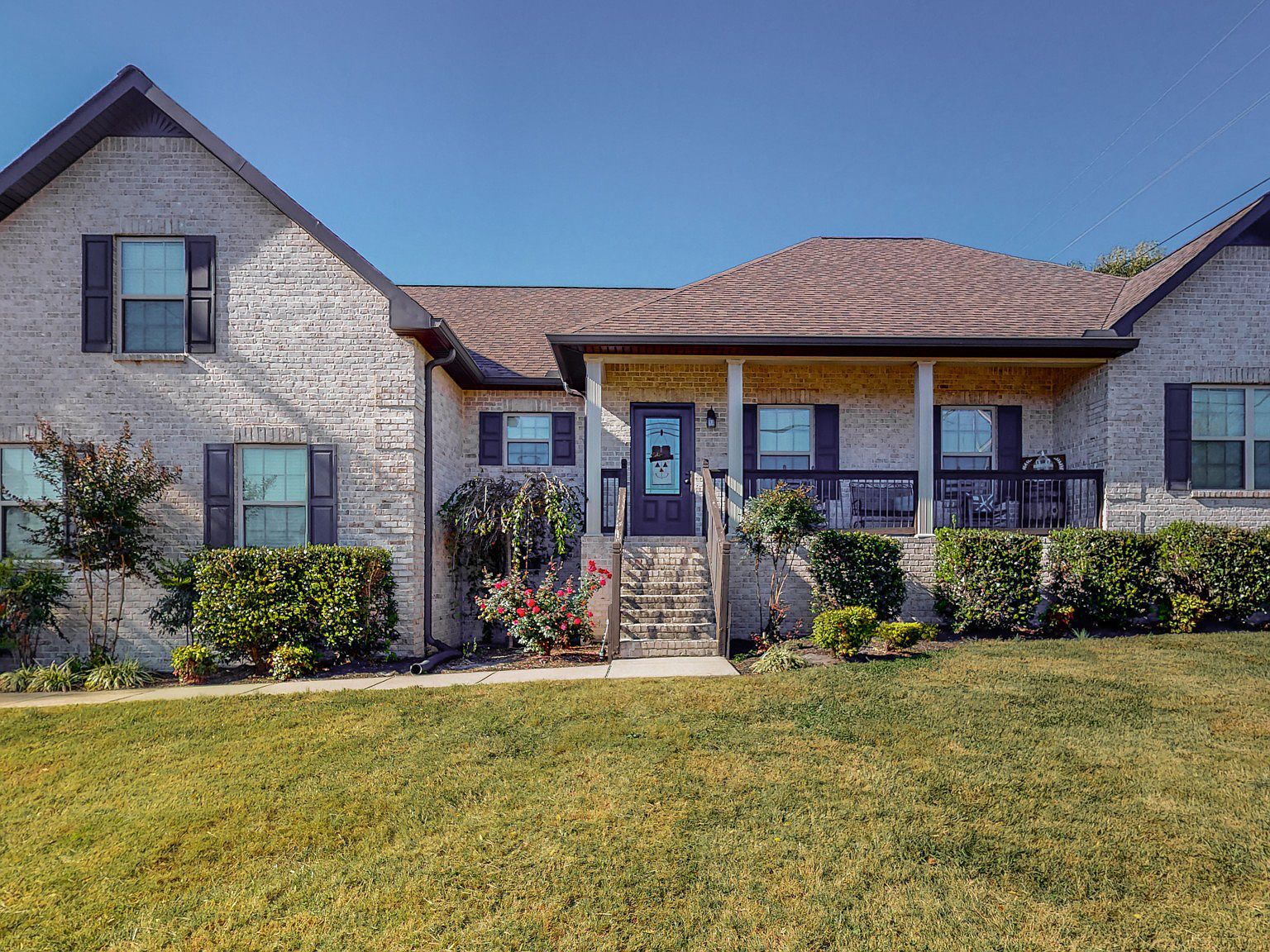 One of the standout features of the homes in Bridle Path Estates is their lush, well-maintained landscapes. Generous plots of land accompany most properties, offering homeowners ample space to curate their gardens, install luxurious pools, or simply enjoy the serenity of their outdoor surroundings. This dedication to landscaping is evident in not just individual properties but also in the community's shared spaces, reinforcing the neighborhood's commitment to beauty and nature.
Beyond the immediate boundaries of the homes, Bridle Path Estates is surrounded by a community that thrives on camaraderie and a shared appreciation for the finer things in life. The local amenities and recreational options cater to a diverse range of interests. From gourmet dining establishments to boutique shops, the vicinity has something for everyone. The neighborhood's proximity to the heart of Nashville ensures that residents are never too far from the cultural offerings of the city, be it live music, art galleries, or theatrical performances.
Safety and security are paramount in Bridle Path Estates. The community prides itself on its tight-knit relationships among residents, fostering a sense of mutual respect and watchfulness. Children can often be seen playing in the streets, under the watchful eyes of neighbors and parents alike. In addition, the neighborhood benefits from regular patrols and a vigilant homeowners' association that ensures rules and standards are maintained for the well-being of all residents.
Lastly, the natural beauty surrounding Bridle Path Estates cannot be understated. Nestled amidst the rolling hills of Nashville, residents are afforded breathtaking views, especially during sunrise and sunset. Numerous trails and parks in the vicinity offer outdoor enthusiasts opportunities for hiking, biking, and equestrian activities. This seamless blend of nature with urban convenience is one of the many factors that make Bridle Path Estates a sought-after destination for discerning homeowners.
Similar Communities
Just a stone's throw from Bridle Path Estates is the illustrious Whispering Pines neighborhood. Like Bridle Path, homes in Whispering Pines are a testament to upscale living and architectural prowess. Many of these residences feature brick and stone exteriors that exude a rustic yet elegant charm, complemented by sprawling lawns and meticulously designed landscapes. Inside, the homes reflect a blend of traditional craftsmanship with modern conveniences, ensuring that residents enjoy the best of both worlds. With expansive floor plans and state-of-the-art fixtures, the attention to detail is evident in every corner of these homes.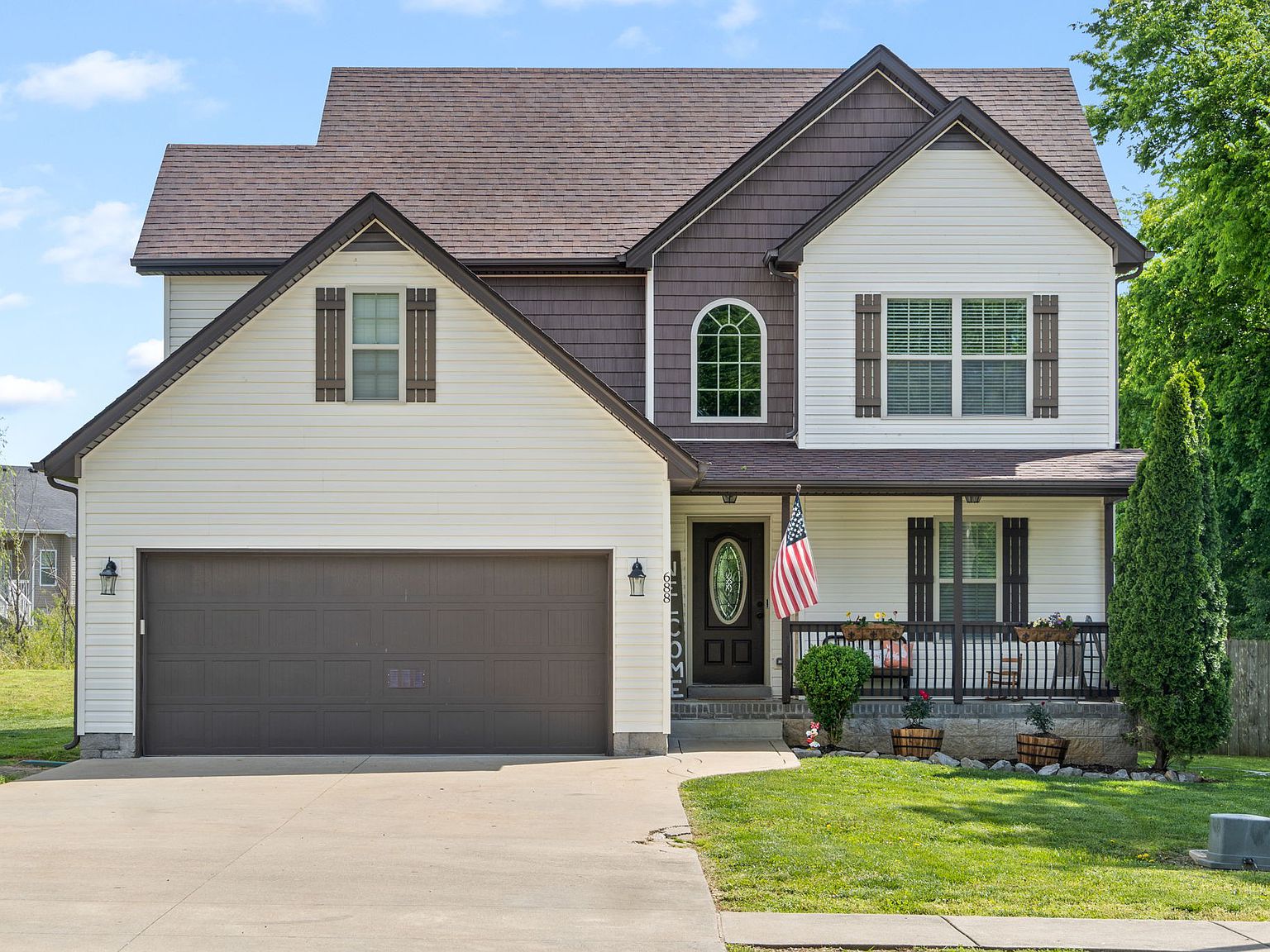 Not far from there lies the renowned enclave of Belle Haven. Recognized for its tree-lined avenues and grandiose properties, Belle Haven mirrors the exclusivity and sophistication seen in Bridle Path Estates. The homes here, many of which are custom-built, showcase elements like vaulted ceilings, gourmet kitchens, and hardwood floors. Their classic Southern designs, punctuated by columns, wraparound porches, and bay windows, create a picturesque setting reminiscent of old-world charm. The community spirit is vibrant, with residents often coming together for seasonal events, making it a place of both beauty and belonging.
Another notable neighborhood that shares similarities with Bridle Path Estates is Forest Heights. Positioned atop Nashville's rolling hills, homes in Forest Heights offer panoramic views of the city's skyline and its verdant surroundings. The architecture here leans towards modern interpretations of classical designs, resulting in homes that are both striking and cozy. Large driveways, multi-car garages, and private pools are common features, reinforcing the luxurious lifestyle that residents of Forest Heights are accustomed to. Moreover, the community's commitment to safety and security mirrors that of Bridle Path, ensuring peace of mind for its inhabitants.
Lastly, the serene and upscale locale of Meadowbrook stands as a testament to refined living in Nashville's outskirts. The homes in Meadowbrook are often sprawling estates that merge indoor elegance with outdoor grandeur. Winding pathways, ornamental trees, and shimmering water features are staples in many properties, reflecting a lifestyle that values tranquility and opulence. While the homes are impressive, the sense of community is equally notable. Meadowbrook prides itself on its active residents' association, which hosts various events throughout the year, fostering bonds among neighbors and reinforcing the neighborhood's tight-knit fabric.
Food Scene
Nashville's culinary scene, especially around the vicinity of Bridle Path Estates, offers a delightful smorgasbord of dining options that cater to every palate. If you're near Bridle Path and find yourself yearning for some authentic Southern comfort food, The Dixie Diner is the place to be. A local favorite, this diner conjures nostalgic vibes with its retro decor and is famed for its buttermilk fried chicken and creamy grits. The warm, buttery biscuits served with every meal have earned quite a reputation, with many claiming they're the best in town.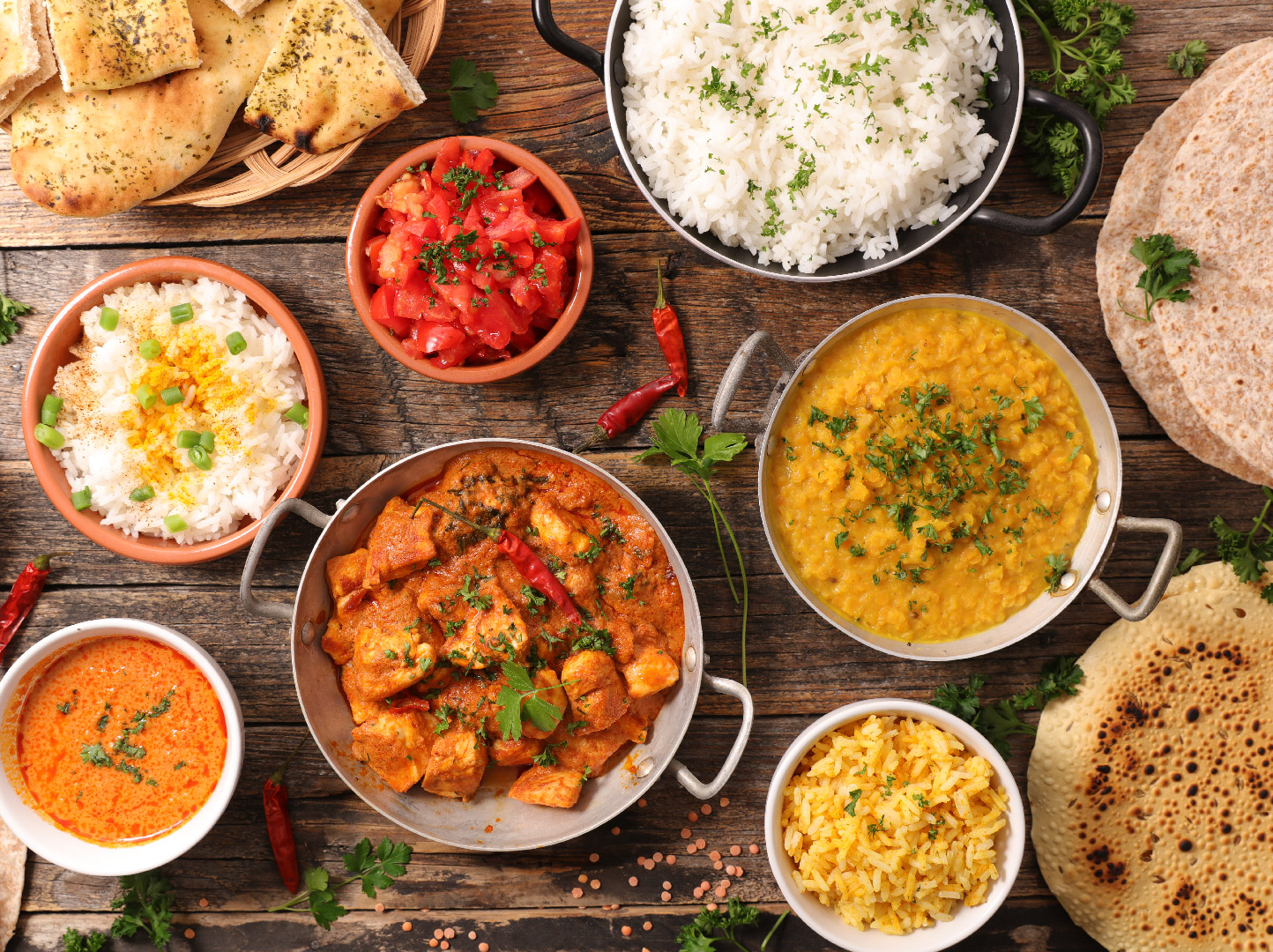 A short drive away, you'll stumble upon The Greenhouse, a modern eatery that has garnered attention for its farm-to-table approach. Their menu is seasonally driven, emphasizing fresh, locally sourced ingredients. Vegetarians and vegans in the area particularly sing praises for The Greenhouse's inventive plant-based dishes. The ambiance here, with its open spaces and rustic wood touches, feels both upscale and cozy, making it a popular choice for both casual brunches and romantic dinner dates.
For those seeking international flavors, Masala Mansion offers a tantalizing journey into Indian cuisine. From aromatic biryanis to rich curries, the menu is comprehensive, giving diners a chance to experience a spectrum of flavors from different regions of India. Their tandoori platters, with sizzling meats and veggies straight from the clay oven, are a visual and gastronomic treat. And if you're new to Indian cuisine, the staff is more than happy to guide you through their offerings, ensuring you have a memorable meal.
Of course, no discussion of Nashville's dining scene would be complete without mentioning its vibrant array of food trucks. Parked at various hotspots near Bridle Path Estates, these mobile kitchens serve everything from gourmet tacos to artisanal ice creams. They're perfect for those days when you're in the mood for a quick yet delicious bite, allowing you to sample a variety of cuisines without the formalities of a sit-down restaurant.
Entertainment
Bridle Path Estates, situated in the bustling heart of Nashville, TN, is privy to a wealth of entertainment and sporting events that ensure there's rarely a dull moment for its residents. Given Nashville's moniker as the "Music City," it's no surprise that live music venues are aplenty. Just a short jaunt from Bridle Path, the iconic Grand Ole Opry regularly hosts some of the biggest names in country music. Whether you're a die-hard country fan or just in the mood for a lively show, an evening at the Opry promises a toe-tapping good time.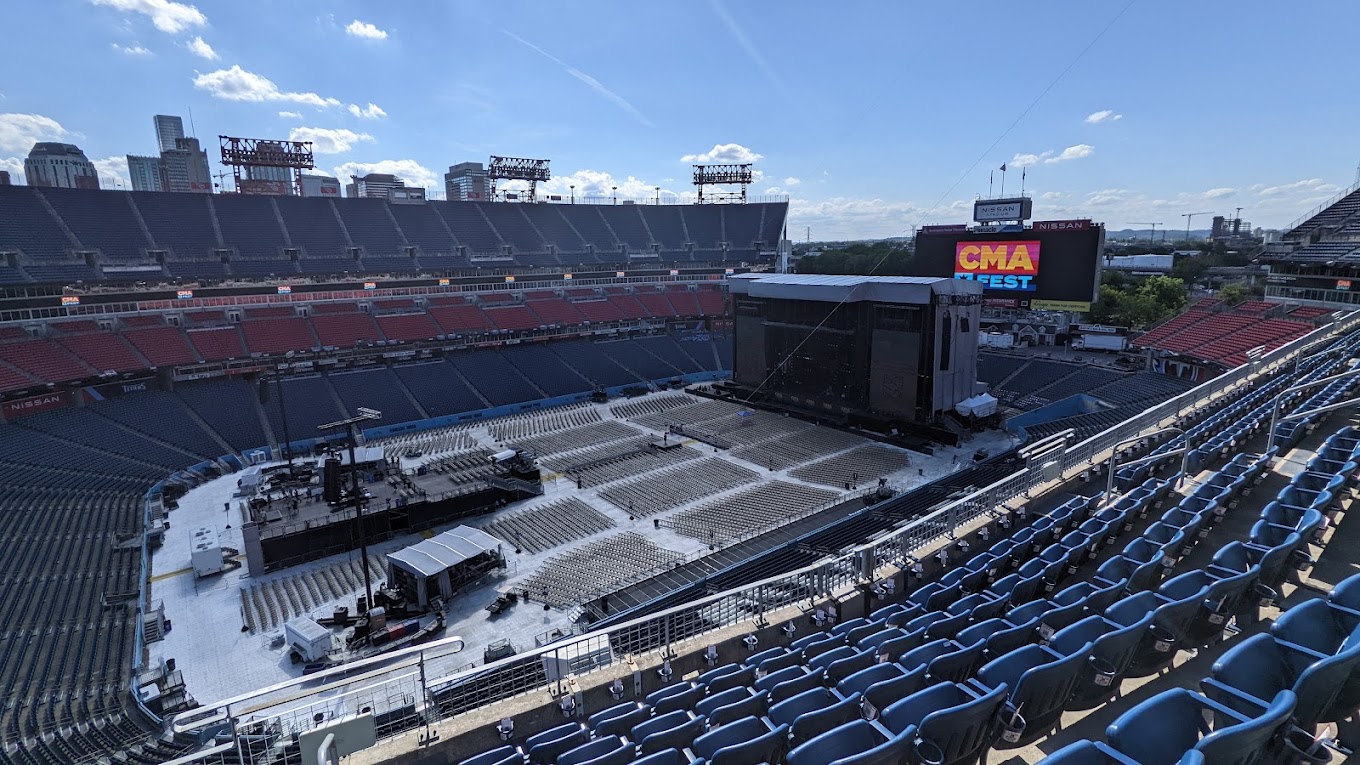 For those who lean more towards the theatrical, the nearby Nashville Performing Arts Center is a hub for a wide range of performances. From Broadway shows to local theater productions, ballet to contemporary dance, it's a cultural epicenter that caters to diverse artistic tastes. Its state-of-the-art facilities and acoustics have earned it rave reviews, making it a favored spot for both performers and audience members alike.
On the sporting front, the energy is palpable. Football enthusiasts can catch the Tennessee Titans in action at the Nissan Stadium. The atmosphere during game days is electric, with fans donning their team colors and partaking in the age-old tradition of tailgating. For soccer aficionados, the Nashville SC, the city's professional soccer club, offers thrilling matches that have steadily been drawing larger crowds, reflecting the growing passion for the sport in the area.
Baseball fans aren't left out either. The Nashville Sounds, the city's minor league baseball team, play their home games at the First Horizon Park. There's something quintessentially American about enjoying a baseball game on a warm summer evening, hotdog in hand, as you cheer for the home team. And for residents of Bridle Path Estates, all these entertainment options are just a short drive away, ensuring a plethora of choices for weekend outings and evening escapades.
Health and Wellness
The area surrounding Bridle Path Estates in Nashville, TN, provides its residents with a myriad of health and wellness options that cater to the modern demand for a balanced and holistic lifestyle. If you're someone who believes in kickstarting the day with a burst of energy, the Sunrise Yoga Studio, nestled just a few minutes from Bridle Path, is the perfect sanctuary. With its floor-to-ceiling windows allowing the morning sunlight to pour in, participants can engage in deep stretches and meditation, aligning their body and mind for the day ahead.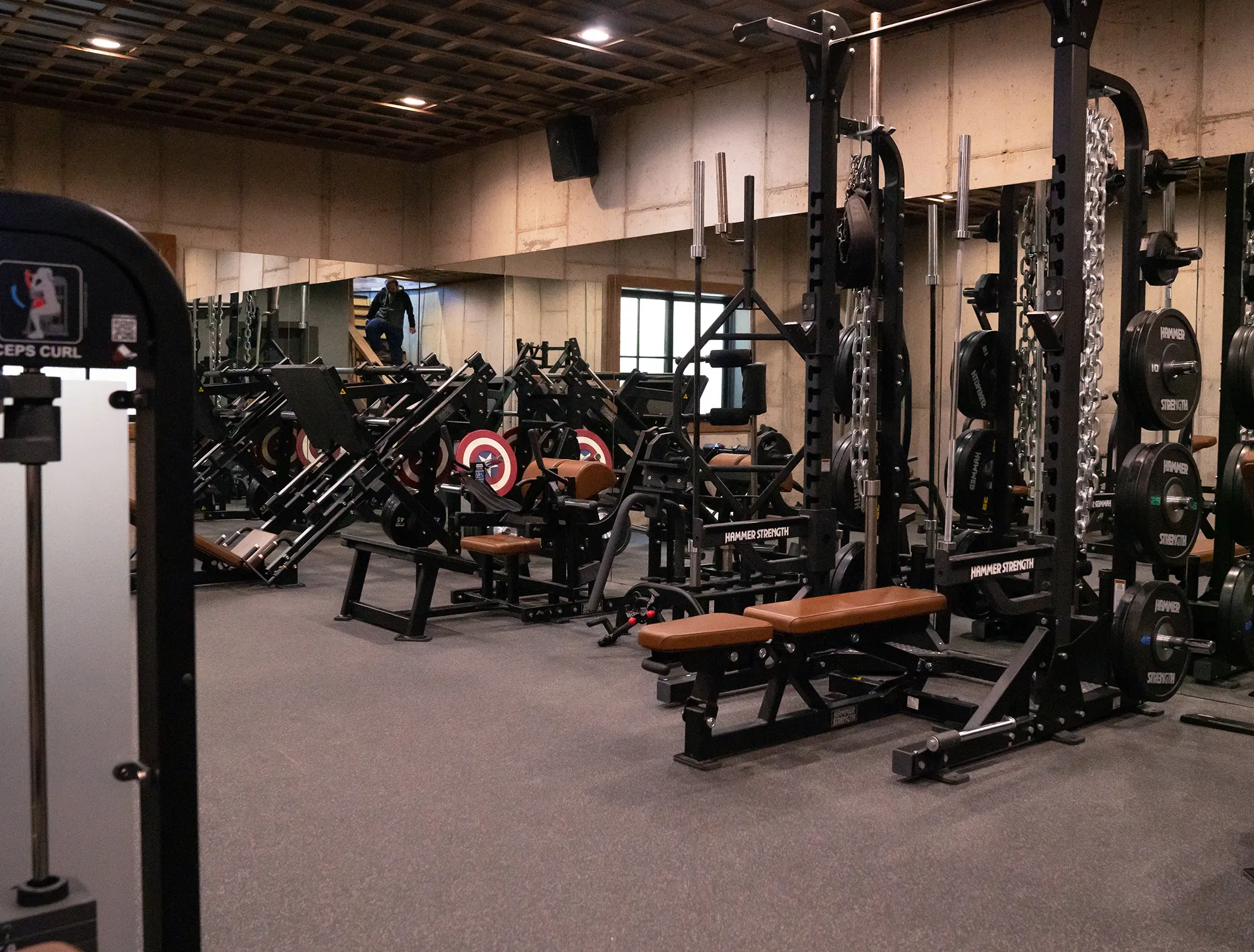 For those who prefer a more dynamic approach to fitness, the Riverfront Athletic Club has become a favored spot. Equipped with state-of-the-art machines, personal trainers, and an array of classes ranging from high-intensity interval training (HIIT) to Zumba, there's something for everyone. The club's indoor swimming pool, often bathed in natural light, is especially popular among residents looking to mix up their fitness routine.
Nourishing the body is just as essential, and the Green Basket Organic Market has that covered. Located conveniently close to Bridle Path Estates, this market has gained a reputation for sourcing the freshest organic produce, free-range meats, and artisanal health products. For those moments when you want a healthy meal without the hassle of cooking, their deli section offers a range of salads, wraps, and freshly pressed juices that taste just as good as they are for your health.
Mental wellness is not overlooked either. The Tranquil Mind Meditation Center, a serene oasis in the midst of bustling Nashville, offers workshops and classes in mindfulness, deep relaxation, and stress reduction. Their guided meditation sessions, often accompanied by soft instrumental music, have become a regular fixture in many residents' schedules, allowing them to find moments of peace in their hectic lives.
For residents of Bridle Path Estates, it's not just about living in a beautiful environment; it's also about having access to amenities and spaces that promote a lifestyle of wellness, both inside and out.
Outdoor Lifestyle
One of the undeniable charms of living near Bridle Path Estates in Nashville is the easy access to a plethora of green spaces, parks, and outdoor activities. These verdant retreats offer residents a wonderful reprieve from the hustle and bustle of city life, and the chance to reconnect with nature right at their doorstep.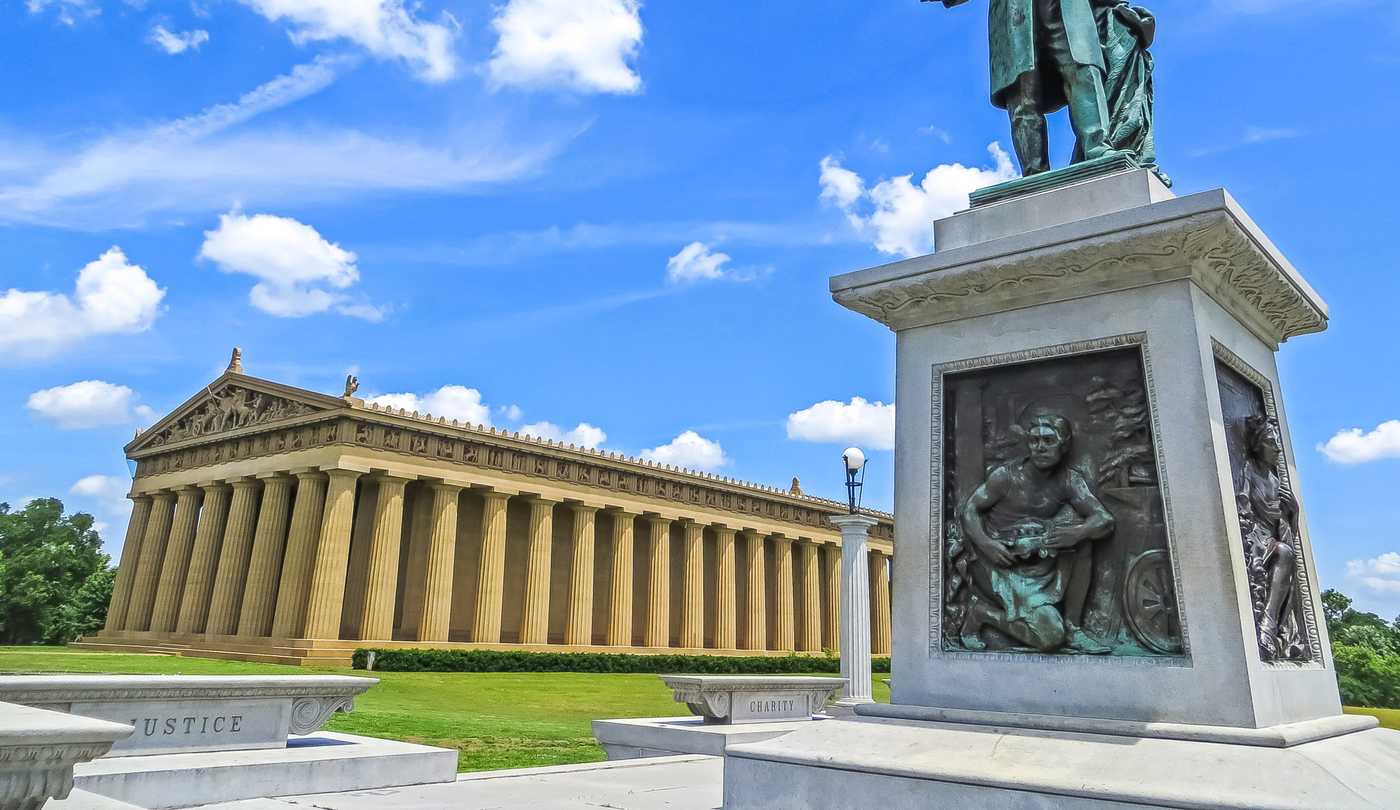 Centennial Park, just a short drive from Bridle Path, is one such urban oasis. Sprawling across a vast expanse, this park is home to the iconic Parthenon replica, adding a touch of historical allure to the lush landscape. Families flock to the park's tranquil lake, where one can rent paddle boats or simply enjoy a lazy afternoon feeding the ducks. The meandering trails here are a favorite among joggers and cyclists, while the open lawns beckon picnickers and frisbee enthusiasts alike.
Adjacent to it, you'll find the enchanting Cheekwood Botanical Gardens, a horticultural masterpiece. The gardens change with the seasons, offering a colorful display of flora, from springtime blooms to autumn foliage. Sculptures dot the landscape, making it not just a botanical haven but also an outdoor art gallery. Those with a penchant for gardening often draw inspiration from the themed sections, which range from Japanese gardens to wildflower meadows.
For the more adventurous souls, the nearby Radnor Lake State Park is a must-visit. This natural area, teeming with wildlife, provides hiking trails that range from gentle lakeside strolls to more challenging terrains, winding through dense forests and hilltop vistas. Birdwatchers and photographers frequent the park, capturing glimpses of deer, otters, and various avian species in their natural habitat.
The Cumberland River, which meanders gracefully through Nashville, offers additional recreational opportunities. Whether it's kayaking, fishing, or simply taking in the views from the riverside, this waterway has become an integral part of the outdoor lifestyle for many Bridle Path residents.
In essence, while Bridle Path Estates offers opulent living, it's the surrounding nature and parks that truly enrich the lives of those who call this place home. They serve as a constant reminder of the beauty of the natural world, just waiting to be explored and appreciated.
Education
For families residing in Bridle Path Estates, Nashville, the availability of both exemplary private and public educational institutions ensures that their children's academic needs are well catered for. The city's commitment to fostering educational excellence is evident in the wide array of choices available to parents and students alike.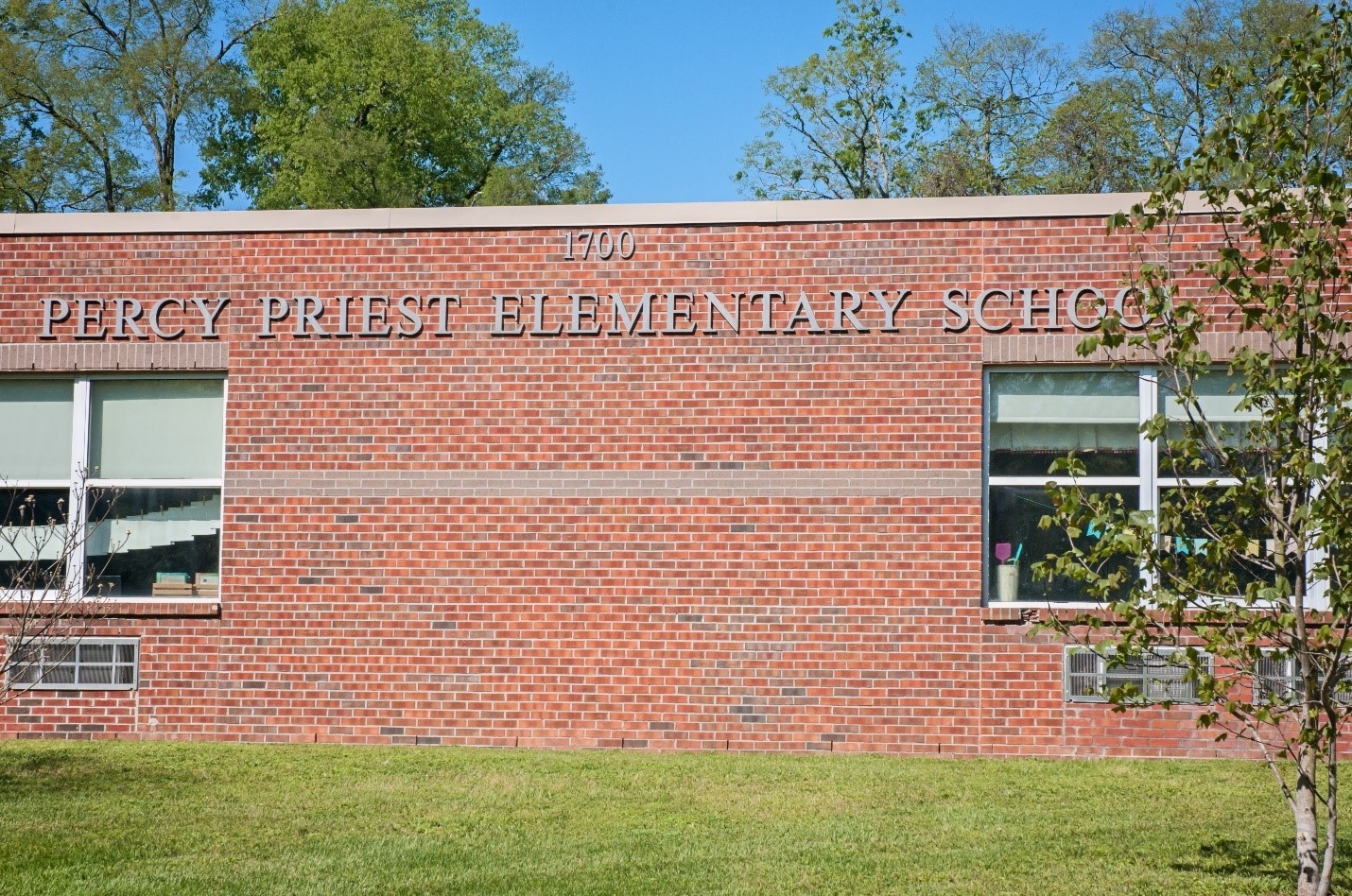 Within the public schooling system, the likes of Percy Priest Elementary stand out, known for its rigorous academic curriculum and emphasis on fostering a well-rounded educational experience. The school's dedicated faculty, combined with an active parent-teacher association, ensures that students are provided with a nurturing environment to grow and thrive. As students progress, the nearby John T. Moore Middle School and Hillsboro High School continue this tradition of academic excellence, offering various advanced placement courses and extracurricular activities.
For families leaning towards private education, the options are equally impressive. The Harding Academy is a gem within the Nashville private school circuit. With its small class sizes and a curriculum that champions critical thinking, Harding Academy has consistently ranked among the top educational institutions in the state. Similarly, the Ensworth School, catering to both lower and upper grades, has a reputation for producing not only academically sound students but also individuals who excel in arts and sports. Their sprawling campus, complete with modern amenities, ensures students have all they need to pursue their varied interests.
Additionally, institutions like the Montessori School of Nashville offer alternative pedagogical approaches. Adhering to the Montessori method, the school focuses on fostering independence, curiosity, and a genuine love for learning among its students. The hands-on, student-centric approach is a hit among many parents who want a more individualized education for their children.
In essence, Bridle Path Estates is not just a haven for upscale living but also positions families advantageously in the heart of a city that values quality education. Whether one opts for the public system or seeks the exclusivity of private institutions, Nashville ensures that the academic aspirations of its young residents are met and often surpassed.
Shopping and Retail
Residents of Bridle Path Estates, ensconced in the vibrant tapestry of Nashville, are fortunate to have an eclectic mix of shopping and retail destinations just a stone's throw away. From high-end boutiques to quirky local stores, the vicinity offers a shopping experience that is as diverse as it is enjoyable.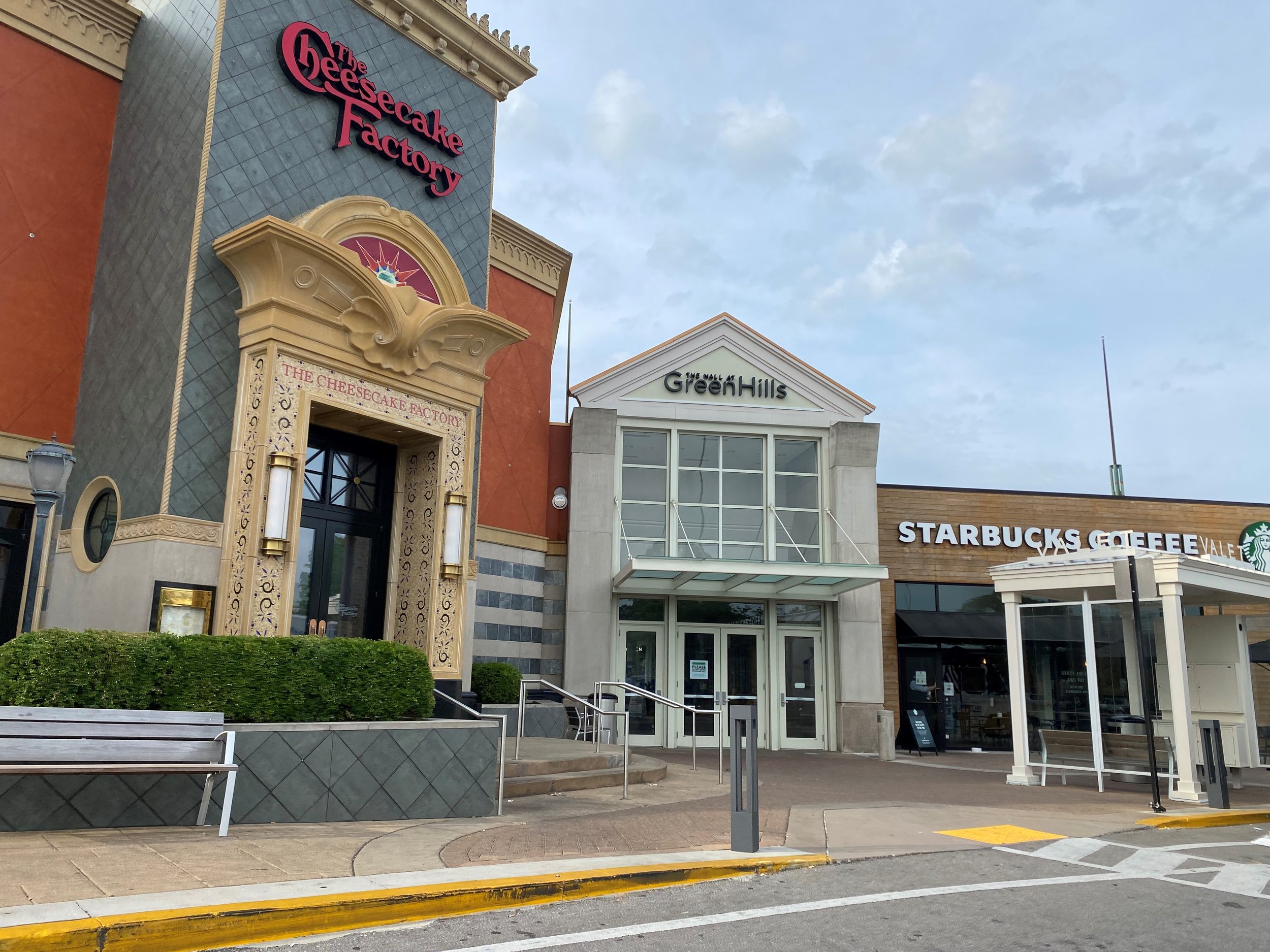 The Mall at Green Hills is one such place that has become a go-to for many Bridle Path denizens. Housing a mix of upscale brands and high-end department stores, it's the perfect spot for those looking to indulge in some luxury retail therapy. Here, you can find the latest collections from designers such as Louis Vuitton and Tiffany & Co. But beyond the designer labels, the mall also offers a myriad of dining options, ensuring that shoppers can refuel after a day of indulgence.
For a more localized shopping experience, the Hillsboro Village is an absolute delight. This charming district, lined with independent boutiques, cafes, and bookstores, exudes an artsy, bohemian vibe that has endeared it to both locals and visitors alike. Stores like Pangea and A Thousand Faces showcase an array of unique jewelry, decor, and handcrafted gifts, making it the perfect spot for finding that one-of-a-kind present or home accessory.
If you're keen on unearthing vintage treasures, 12 South is a district you wouldn't want to miss. Famed for its vintage stores and thrift shops, it's a haven for fashion-forward individuals looking to add some retro flair to their wardrobe. Beyond clothes, the area is dotted with quirky stores selling everything from vinyl records to retro home furnishings. And, of course, interspersed among these retail gems are coffee shops and eateries, offering shoppers the chance to take a breather and soak in the lively atmosphere.
In essence, the proximity to such diverse retail landscapes ensures that residents of Bridle Path Estates never have a dull moment when they decide to indulge in some retail therapy. Whether it's luxury brands, unique artisanal creations, or vintage finds, the neighborhoods of Nashville cater to every shopping whim and desire.
Business and Economy
Bridle Path Estates, being nestled in the heart of Nashville, finds itself in close proximity to a thriving hub of businesses and industries that are pivotal to the local economy. When you think of Nashville, the first industry that likely springs to mind is music. And it's true; the city is often lovingly referred to as the "Music City." The pulsating heart of country music, Nashville is home to renowned record labels, music production studios, and countless live music venues that not only entertain but also employ thousands in various capacities.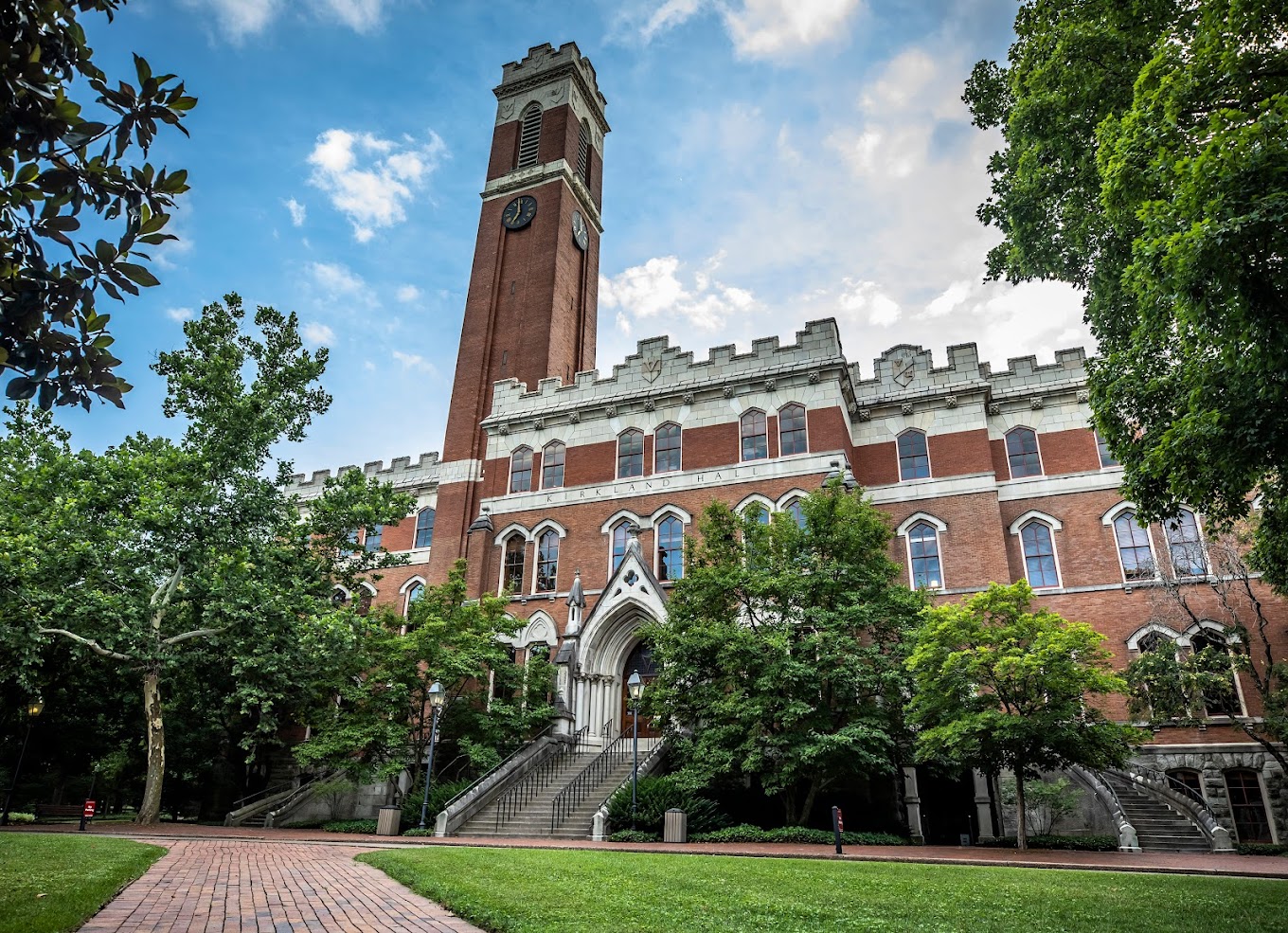 Yet, beyond the resonating chords of guitars, Nashville's economy is backed by several other robust sectors. Health care, for instance, is a significant contributor. With world-class institutions like the Vanderbilt University Medical Center and HCA Healthcare headquartered here, the city has become a beacon for medical professionals and researchers. These institutions not only provide top-notch medical services but also play a crucial role in advancing medical research and innovation.
Higher education, too, has carved a niche in Nashville's economic landscape. Institutions such as Vanderbilt University, Belmont University, and Tennessee State University not only educate the next generation but also bolster the local economy through employment, research initiatives, and attracting international students.
Another cornerstone of the Nashville economy is the tourism and hospitality sector. With its rich tapestry of history, music, and culture, the city draws millions of visitors each year. This influx supports a myriad of local businesses, from hotels and restaurants to tour operators and souvenir shops. Moreover, conventions and business conferences, attracted by Nashville's charm and modern amenities, further infuse the local economy with vitality.
In essence, while the melodies of country music might be the most audible aspect of Nashville's identity, the underlying economic symphony is composed of diverse industries and businesses. These sectors work harmoniously, ensuring that the area around Bridle Path Estates and beyond thrives and flourishes.
Hotels and Lodging
Just a hop, skip, and a jump from Bridle Path Estates, Nashville's lodging landscape is a delightful mix of luxury hotels, cozy bed and breakfasts, and boutique inns, catering to visitors with varied tastes and budgets. For those who cherish the opulence and amenities of a high-end establishment, the Omni Nashville Hotel stands out. With its modern facilities, impeccable service, and a rooftop pool offering sweeping views of the Nashville skyline, it's the embodiment of luxury in the heart of the city.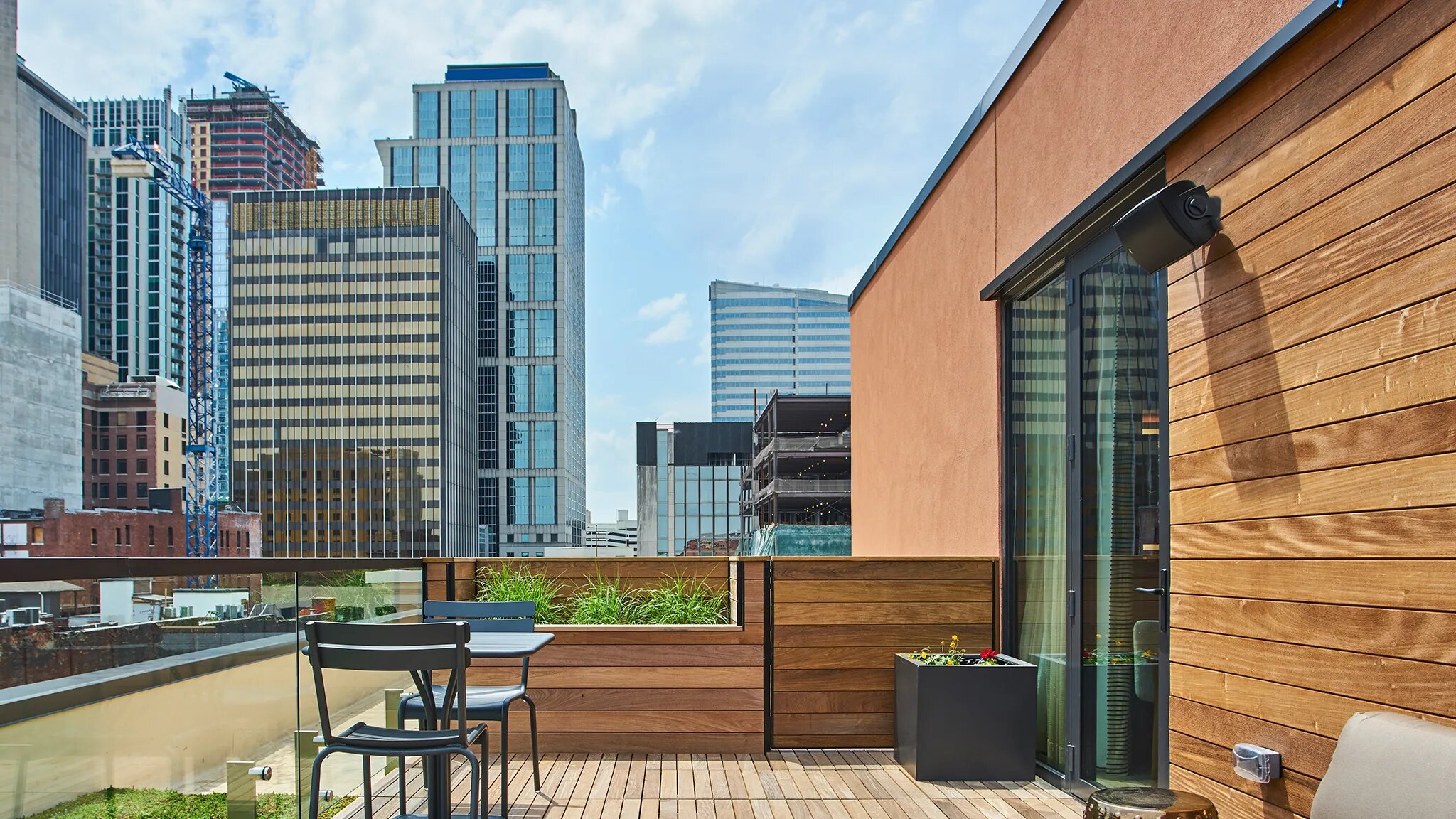 However, if one is seeking a more intimate and personalized experience, the city's bed and breakfast establishments are a delightful choice. Take, for instance, the Caroline House Nashville. Nestled in a historic neighborhood, this B&B offers the charm of Southern architecture combined with modern comfort. Each room, distinct in its decor, tells a story. And the sumptuous breakfasts, often featuring Southern classics, ensure guests start their day on a delightful note.
For travelers who crave a unique, artistic vibe, the 21c Museum Hotel in downtown Nashville offers an experience that's a blend of an art museum and a boutique hotel. Each floor is adorned with contemporary art pieces, and the building itself becomes a canvas for artistic expression. Guests often find themselves meandering through the halls, captivated by the rotating exhibits.
In addition to these, Nashville has seen a surge in vacation rental homes, perfect for families or groups seeking a more home-like setting during their stay. Platforms like Airbnb feature a variety of options, from quaint cottages to luxurious villas, all within easy reach of Bridle Path Estates and the city's main attractions.
In essence, whether it's a visitor looking to soak in the city's vibrant music scene, a business traveler on a quick trip, or a family on vacation, the lodging options near Bridle Path Estates ensure everyone finds a perfect place to rest their head. The blend of Southern hospitality with modern amenities truly makes Nashville a welcoming destination for all.
Travel and Transportation
For residents of Bridle Path Estates, connectivity to the broader world and ease of getting around town is no issue at all, thanks to its strategic proximity to major transportation hubs. The most notable of these is the Nashville International Airport (BNA). Just a relatively short drive away, this bustling airport serves as a gateway, connecting Nashville to numerous domestic and international destinations. Whether you're catching a quick domestic flight or embarking on an international adventure, the convenience of having BNA so close is truly a boon for Bridle Path homeowners.

Now, when it comes to getting around town or commuting daily, public transportation options are quite handy. The Metropolitan Transit Authority (MTA) offers a range of bus services that crisscross the city. While Bridle Path Estates exudes an air of serene suburban living, the MTA services ensure that the hustle and bustle of downtown Nashville, with its businesses and entertainment spots, is never too far away. For those who prefer rail travel, the Music City Star commuter train might be of interest. While it primarily serves commuters between the eastern suburbs and downtown Nashville, it's an indicator of the city's commitment to expanding and enhancing public transit options.
Of course, rideshare services like Uber and Lyft have become increasingly popular, providing another flexible mode of transportation for residents. Whether it's a quick ride to a local eatery, a leisurely trip to the city's landmarks, or a convenient lift to the airport, these services are just a tap away.
So, living in Bridle Path Estates isn't just about enjoying the luxury and tranquility of the neighborhood. It's also about enjoying the broader offerings of Nashville with ease, thanks to the various transportation options nearby. Whether by air or on land, residents can navigate their journeys effortlessly.