Bridle Downs, Nashville, TN Homes for Sale
Bridle Downs, Nashville, TN Homes for Sale
October 3, 2023
Bridle Downs Homes
Nestled in the vibrant heart of Nashville, TN, the homes in Bridle Downs are a perfect blend of Southern charm and modern luxury. The architecture of these homes is particularly noteworthy, with many of them showcasing an alluring combination of traditional and contemporary styles. The distinct red-brick facades, often punctuated by beautiful bay windows and ornate porticos, give these homes a timeless aesthetic appeal. Many homes here feature expansive floor plans, which include spacious master suites, gourmet kitchens, and cozy living spaces that offer the utmost comfort for its residents.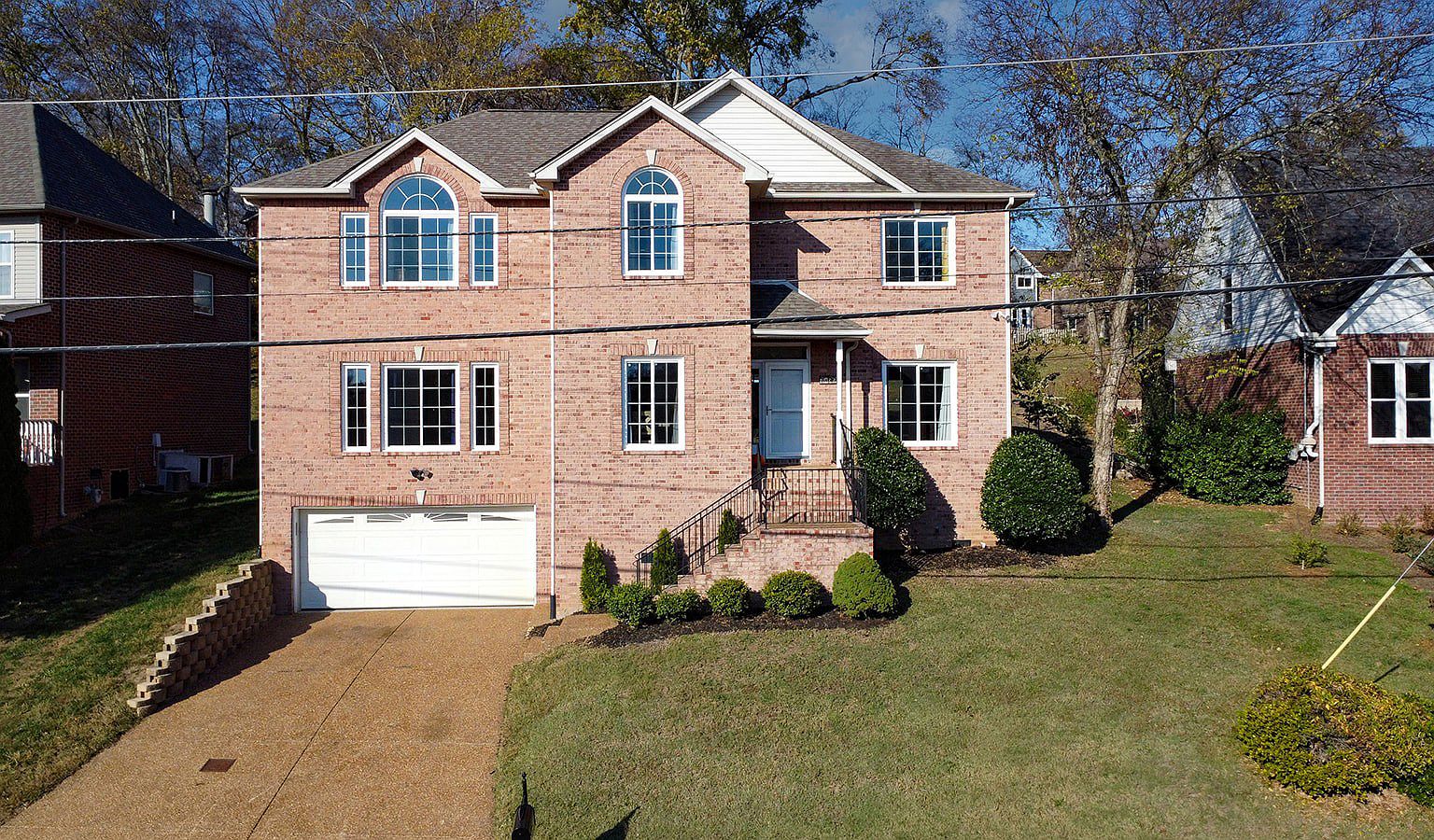 The interiors of the Bridle Downs homes are just as impressive. Many boast high ceilings, hardwood floors, and state-of-the-art appliances. Attention to detail is evident in the crown molding, wainscoting, and the intricate tile work in bathrooms and kitchens. This commitment to quality ensures that residents enjoy a luxurious living experience, complemented by the latest amenities that cater to modern tastes and needs. Large, manicured lawns and beautifully landscaped gardens are a common sight, creating serene outdoor spaces that are perfect for relaxation or entertaining guests.
As captivating as the homes are, the surrounding community in Bridle Downs adds another layer of appeal. The neighborhood exudes a sense of community and belonging. The tree-lined streets, well-maintained sidewalks, and common green spaces foster a pedestrian-friendly environment. Families in Bridle Downs often find themselves taking leisurely evening strolls or kids biking around the neighborhood under the watchful eyes of towering oaks.
Furthermore, the Bridle Downs community is strategically located with easy access to some of Nashville's best amenities. Shopping centers, gourmet restaurants, and recreational parks are just a short drive away, ensuring that residents have a myriad of entertainment and dining options at their fingertips. Not to mention, the area schools are highly rated, making it a preferred choice for families with school-going children. The blend of urban conveniences and a tight-knit neighborhood vibe ensures that living in Bridle Downs is both comfortable and enriching.
Similar Communities
Just a stone's throw away from Bridle Downs, the neighborhoods of Whispering Hills and Crieve Hall also exude a similar level of Southern charm and elegance. These communities, like Bridle Downs, have been a testament to Nashville's commitment to preserving architectural beauty while simultaneously embracing the comforts of modern living.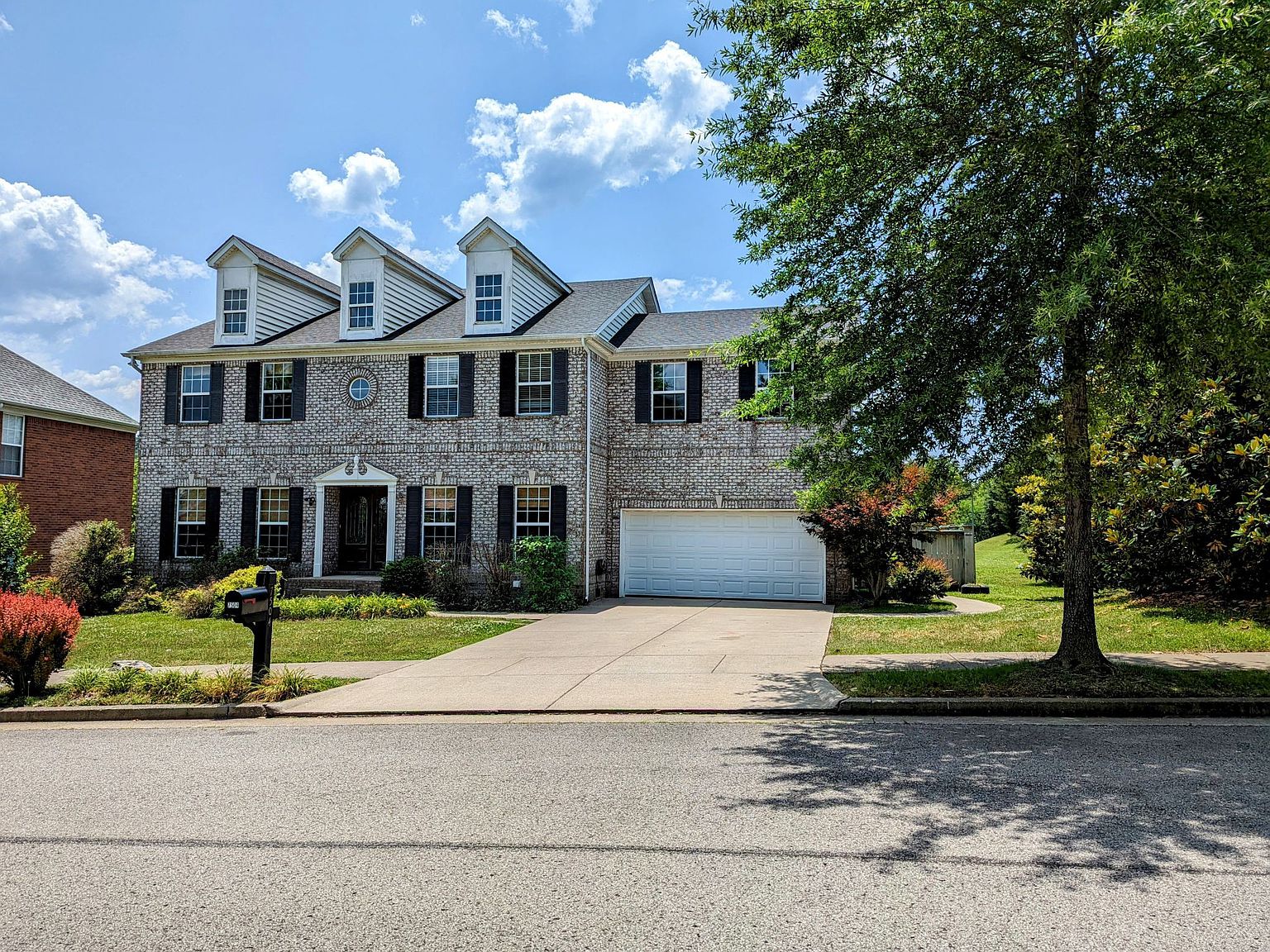 Whispering Hills is a delightful neighborhood known for its spacious homes that seamlessly blend traditional and contemporary designs. Much like Bridle Downs, homes here often feature those captivating red-brick exteriors, large windows, and meticulous landscaping. The interiors are thoughtfully designed with expansive floor plans, top-tier amenities, and keen attention to detail. The community itself is peaceful and welcoming, making it a favorite among families and professionals looking for an idyllic retreat without straying too far from Nashville's dynamic urban center.
Similarly, Crieve Hall offers a captivating allure for those drawn to elegant and sophisticated living spaces. The neighborhood is a treasure trove of mid-century homes that have been impeccably maintained and, in some cases, tastefully updated to meet the demands of contemporary lifestyles. The streets of Crieve Hall are lined with mature trees, offering shade and a touch of nature, enhancing the neighborhood's appeal. Families in Crieve Hall also enjoy the benefit of proximity to some of Nashville's top educational institutions, ensuring their children get the best in terms of schooling.
Another neighborhood that stands shoulder-to-shoulder with Bridle Downs in terms of construction quality and lifestyle is Caldwell Estates. This community has homes that mirror the architectural brilliance found in Bridle Downs, with many residences boasting multi-level designs, intricate brickwork, and expansive interiors. Homeowners here take pride in their well-maintained lawns and gardens, creating a picturesque environment that feels both exclusive and inviting. Caldwell Estates, like its counterparts, enjoys the benefits of being near Nashville's bustling amenities while providing residents with a tranquil and upscale living experience.
Together, these neighborhoods, each with its unique flair and charm, complement the beautiful tapestry of Nashville's residential landscape, offering discerning homebuyers a plethora of options that align with their aspirations and lifestyle preferences.
Food Scene
The culinary landscape near Bridle Downs in Nashville, TN, is nothing short of delightful! For those who reside in or visit this charming neighborhood, the diverse array of dining options available is sure to satisfy both adventurous palates and those craving homestyle comfort food.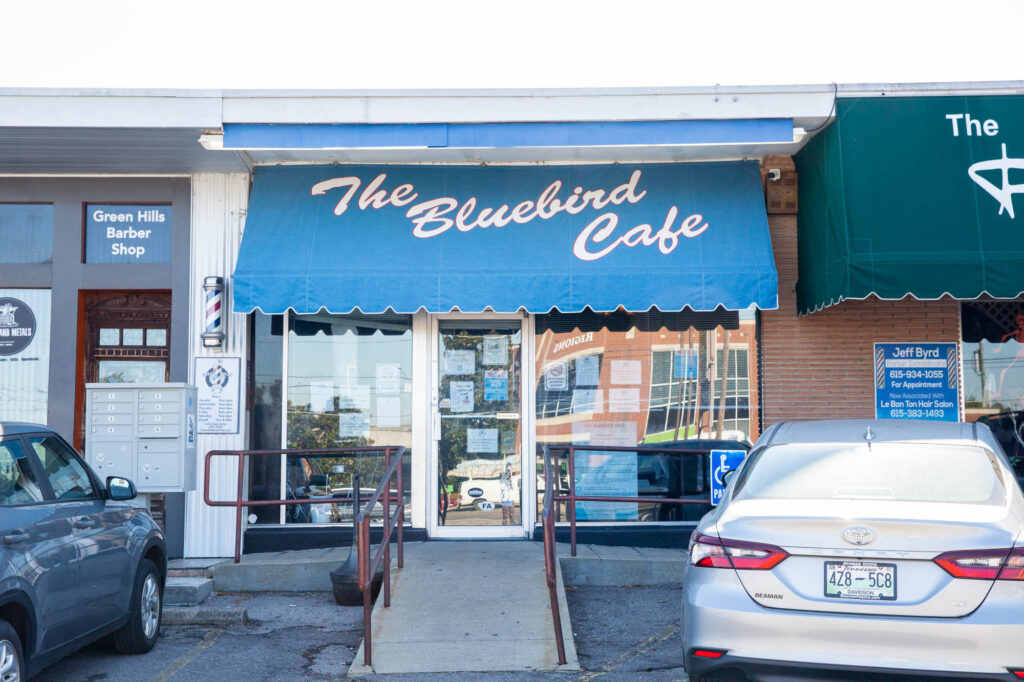 Just a short drive from Bridle Downs, you'll come across the locally adored Bluebird Café. Not only is it a hotspot for live country and acoustic music performances, but it's also a haven for food lovers. Here, you can indulge in classic Southern dishes that are served with a side of Nashville's iconic musical culture. Whether you're munching on their famous fried green tomatoes or sipping a cool iced tea, the ambiance is as much a feast for the soul as the food is for the palate.
Now, if you're in the mood for something a bit more exotic, the nearby Siam Cafe offers a taste of Thailand. Renowned for its authentic Thai dishes, this restaurant has become a staple for locals and visitors alike. The aromatic curries and flavorful stir-fries transport diners straight to the bustling streets of Bangkok. Plus, the warm and welcoming staff ensures that every meal feels like a special occasion.
Of course, no discussion of Nashville's dining scene would be complete without mentioning its famed barbecue joints. Close to Bridle Downs, Martin's Bar-B-Que Joint promises a tantalizing smoky experience. The slow-cooked pulled pork and ribs have a reputation that spans far beyond the local community. And let's not forget their delicious sides; the mac 'n' cheese and cornbread are the kinds of dishes you'd expect at a family gathering, rich in flavor and nostalgia.
And for those days when you just want a relaxed brunch or a quick bite with friends, the Sunflower Bakehouse is an absolute gem. Their fresh pastries, sandwiches, and gourmet coffees make it a favorite morning stop for many Bridle Downs residents. The quaint cafe setting, combined with its delightful menu, ensures every visit feels like a cozy retreat.
Truly, the area around Bridle Downs boasts a vibrant culinary scene that mirrors the cultural richness and diversity of Nashville itself. Whether you're looking for hearty Southern fare, international delicacies, or simply a comforting cup of coffee, the dining options here promise a memorable experience every time.
Entertainment
The area around Bridle Downs in Nashville, TN, is pulsating with energy when it comes to entertainment and sporting events. Living so close to the heartbeat of Music City ensures that there's never a dull moment, whether you're a fan of toe-tapping tunes or exhilarating sports action.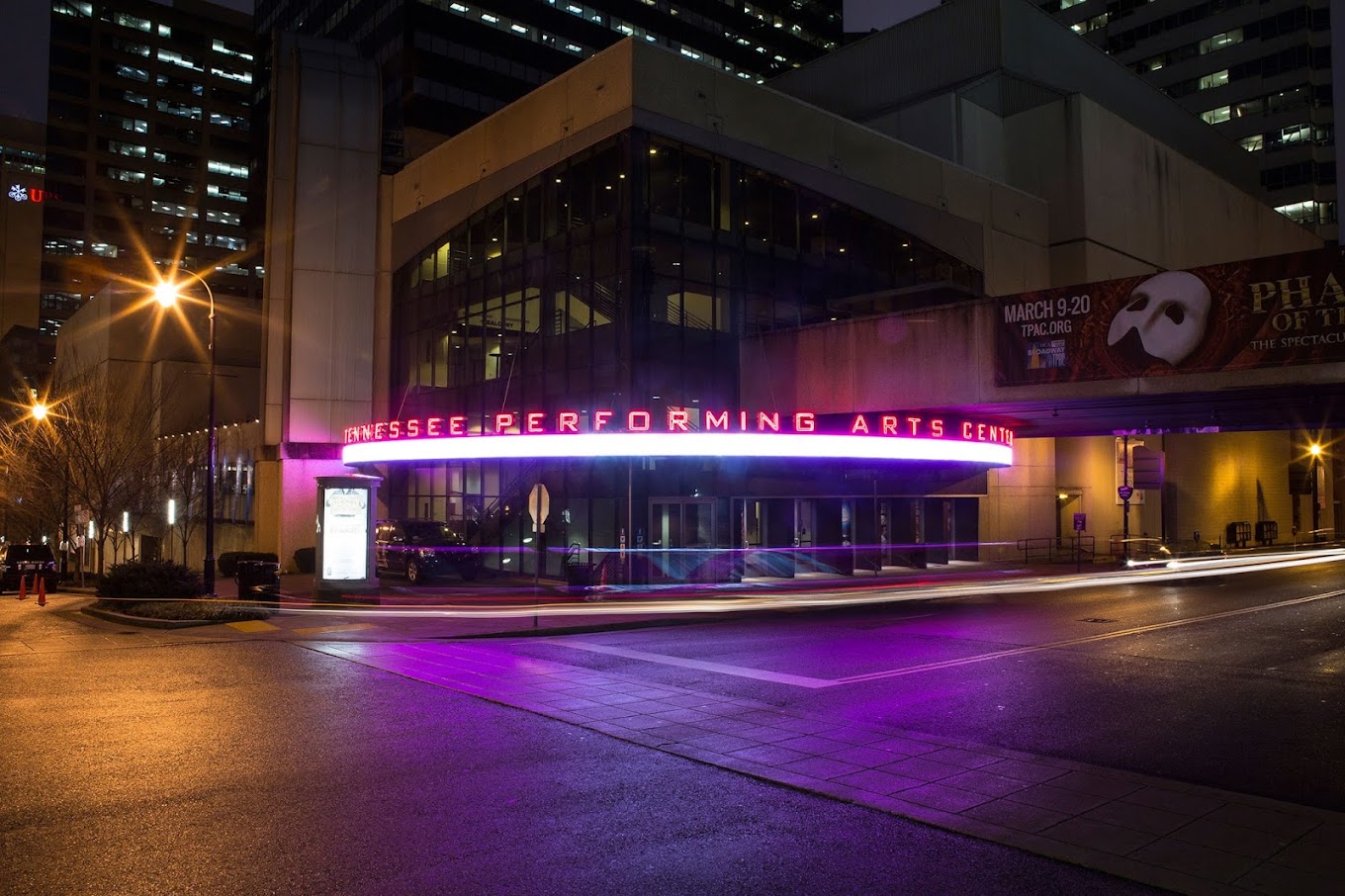 One of the most iconic spots nearby is the Grand Ole Opry, an institution in the world of country music. While it's renowned for hosting the biggest names in the industry, it's not just about the stars; the sheer ambiance of being in such a historic venue makes any show there a memorable experience. Whether you're catching a live broadcast or an intimate evening performance, the blend of old classics and contemporary hits guarantees a night of musical magic.
For the theater enthusiasts, the Tennessee Performing Arts Center is just a short drive from Bridle Downs. Hosting everything from Broadway hits to local theatrical productions, it's a hub of artistic excellence. The center's diverse lineup ensures that whether you're into dramatic plays, lively musicals, or captivating ballet performances, there's always something on the calendar to look forward to.
Now, if sports are more your scene, you're in for a treat. Bridle Downs is in close proximity to the Nissan Stadium, home to the Tennessee Titans. Game days here are a spectacle in themselves, with passionate fans filling the stands, the aroma of game-day snacks in the air, and the thrilling anticipation of a live NFL match. The energy is electric, and being part of that roaring crowd is an experience like no other.
For soccer aficionados, the Nashville SC games at the new soccer-specific stadium are a must-attend. The sport's growing popularity in the region ensures a vibrant atmosphere, with fans cheering, drums beating, and chants echoing. It's a carnival of colors and emotions, making it more than just a game but an event that binds the community together.
All in all, the vicinity of Bridle Downs offers a rich tapestry of entertainment and sporting events, ensuring that residents and visitors have a multitude of options to choose from. From the melodious strains of country music to the adrenaline rush of a touchdown, there's always something happening around the corner.
Health and Wellness
When it comes to health and wellness around Bridle Downs in Nashville, TN, there's genuinely a treasure trove of options catering to a balanced lifestyle. This area is quite attuned to the needs of its residents, ensuring everyone has a chance to rejuvenate and maintain their well-being.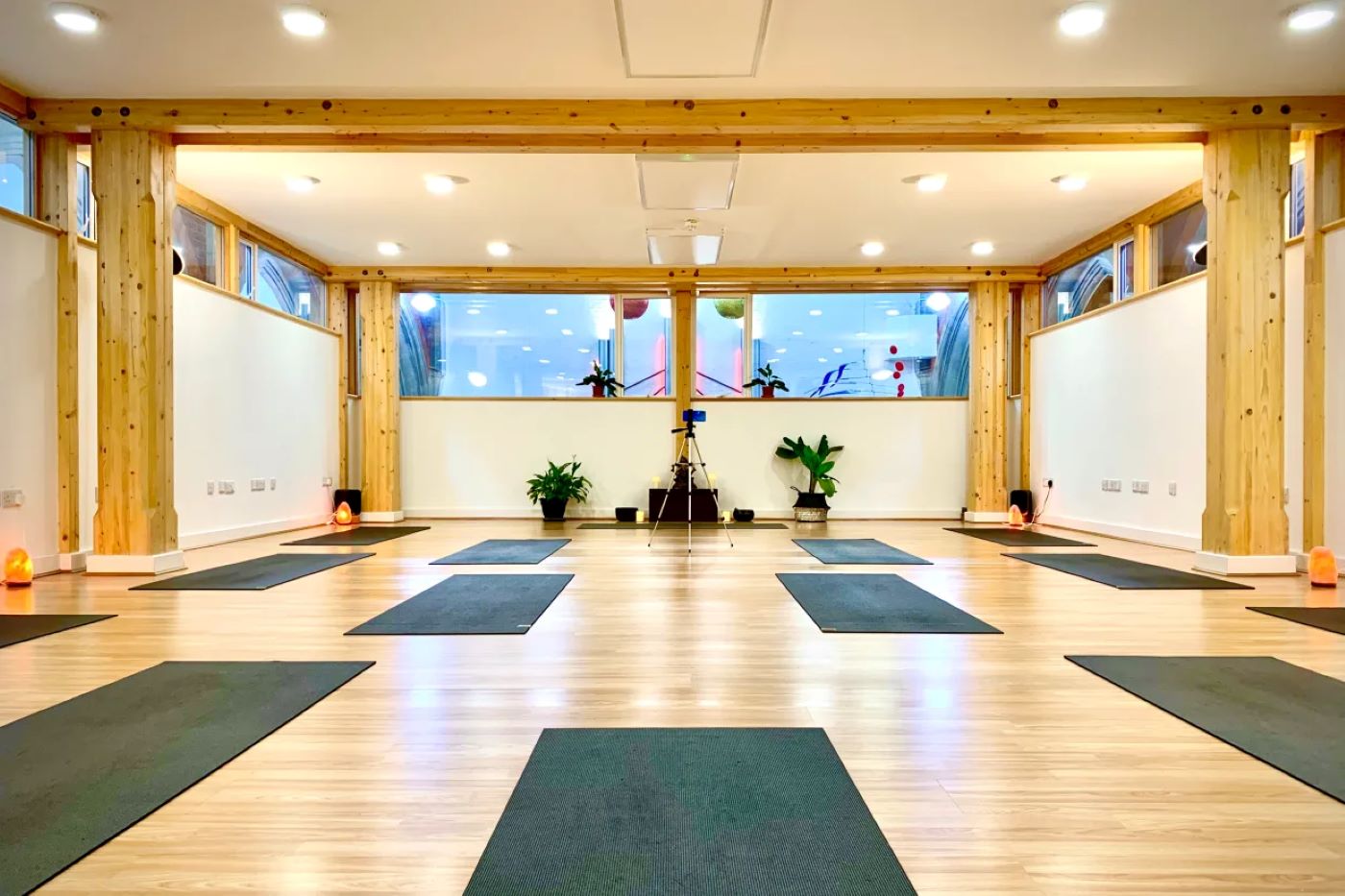 For those who swear by yoga's transformative powers, there are several studios dotting the vicinity. Places like the Inner Light Yoga Studio offer classes ranging from the energizing vinyasa flow to the calming yin yoga, making it a haven for both beginners and seasoned practitioners. The instructors here, with their holistic approach, ensure that every session is not just a physical workout but also a journey inward, promoting mental and spiritual health.
If breaking a sweat at the gym is more your style, then the many fitness centers around Bridle Downs won't disappoint. Facilities like the Nashville Fitness Center boast state-of-the-art equipment and a myriad of classes, from spinning to HIIT, ensuring that everyone finds their rhythm. Plus, the personal trainers there are always ready with a smile and a tip, helping members tailor their workouts to achieve personal health goals.
But health and wellness aren't just about exercise; it's also about relaxation and mental well-being. This is where the tranquil spas around Bridle Downs come into the picture. Sanctuaries like the Pure Sweat Sauna Studio offer infrared sauna sessions, believed to have several health benefits, from detoxification to improved circulation. Imagine winding down after a hectic day, surrounded by warm, soothing light, as you let go of stress and embrace tranquility.
And for those who believe in the therapeutic powers of nature, there are several parks and green spaces around Bridle Downs. These are perfect spots for a morning jog, a quiet meditation session, or simply a leisurely stroll amidst lush greenery. The fresh air, chirping birds, and the gentle rustle of leaves have a way of instantly elevating one's mood and refreshing the spirit.
Lastly, let's not forget the holistic health stores and organic markets around the area. They provide residents with a range of organic produce, vitamins, and supplements. It's heartening to see locals prioritize clean and sustainable eating, and these establishments cater precisely to that ethos.
In essence, Bridle Downs and its neighboring areas are rich in resources that cater to a holistic approach to health and wellness. Be it through physical activity, relaxation, or nutrition, the community is well-equipped to support a balanced and vibrant lifestyle.
Outdoor Lifestyle
When it comes to embracing the great outdoors, the area surrounding Bridle Downs in Nashville, TN, is truly a haven for nature enthusiasts and those who relish a bit of fresh air. The local parks and green spaces beautifully encapsulate the essence of Tennessee's lush landscapes, making outdoor activities both accessible and delightful.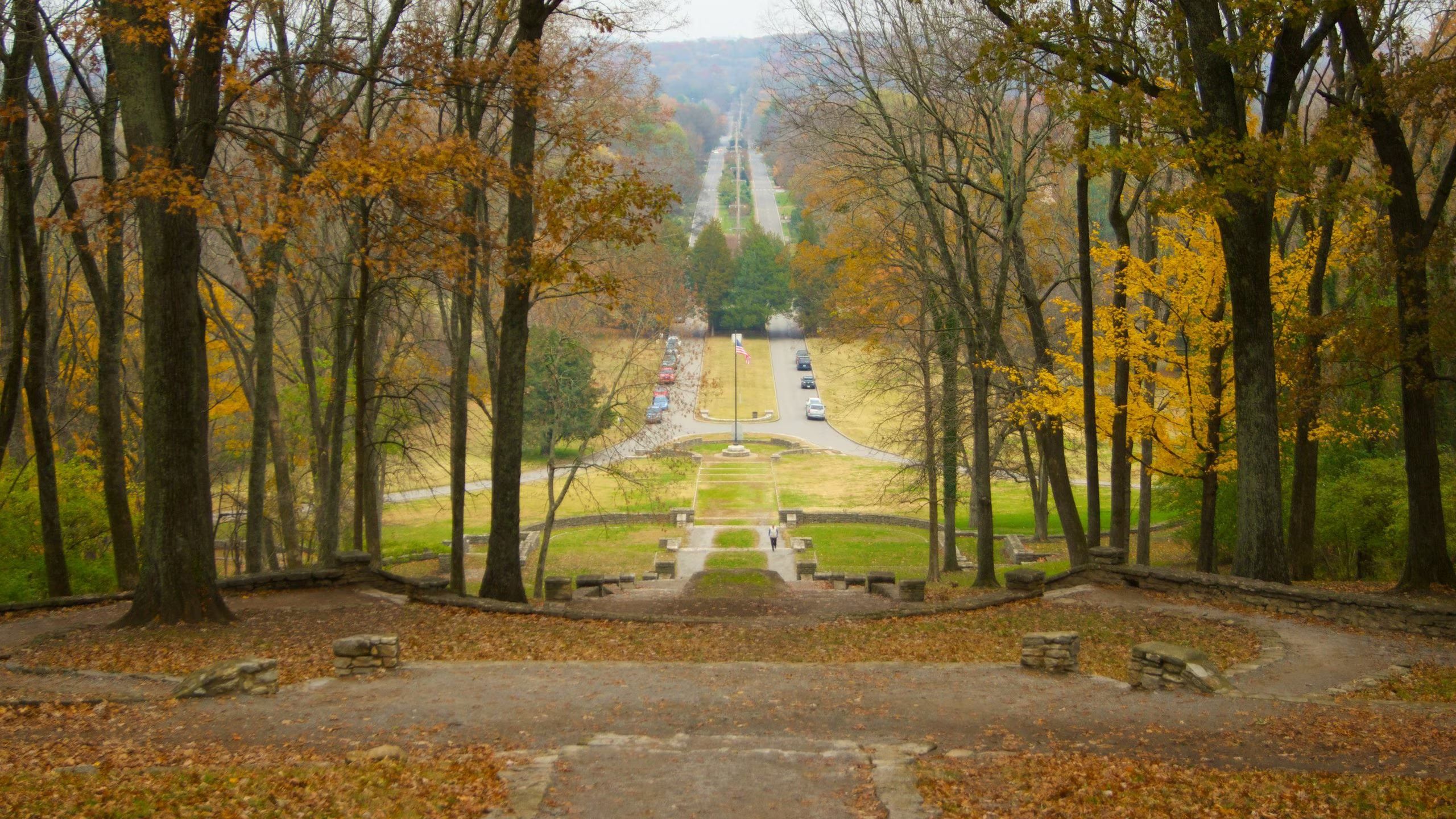 A stone's throw away from Bridle Downs is the expansive Radnor Lake State Park. It's a popular spot for many locals, and understandably so. With its serene lake reflecting the changing hues of the sky and a myriad of trails that meander through dense woodlands, the park is a dream for hikers and birdwatchers alike. The tranquility of Radnor Lake, especially during early mornings, is palpable, and it's not uncommon to spot deer, turtles, and various bird species going about their day.
For those who prefer a more structured outdoor experience, the Edwin and Percy Warner Parks are a fantastic choice. Combined, these parks offer over 3,000 acres of forested land and are dotted with well-maintained hiking, biking, and equestrian trails. Families particularly enjoy the picnic areas and the open spaces where kids can frolic freely. Plus, the scenic viewpoints overlooking Nashville's skyline are truly a sight to behold, especially during sunset.
If a leisurely day is more your pace, the Sevier Park in the nearby 12 South neighborhood is ideal. It's not just a green space; it's a community hub. On any given day, you'll find locals engaging in a friendly game of frisbee, practicing yoga, or simply lounging with a good book. The park also hosts various events throughout the year, from farmers' markets to outdoor concerts, adding a lively dimension to its calm demeanor.
For the water enthusiasts, the Cumberland River offers a plethora of activities. Kayaking and paddleboarding are especially popular during the warmer months. Floating down the river, with the gentle current guiding the way and the city's sights in the background, is an experience that's both relaxing and invigorating.
In essence, the surroundings of Bridle Downs perfectly complement the urban vibe of Nashville with a refreshing touch of nature. The plethora of parks and outdoor options ensure that residents can effortlessly strike a balance between the hustle and bustle of city life and the rejuvenating embrace of Mother Nature.
Education
For families residing in Bridle Downs, Nashville, TN, education is undoubtedly a significant consideration. Fortunately, the area is well-served with a range of both public and private educational institutions that cater to diverse learning needs and preferences.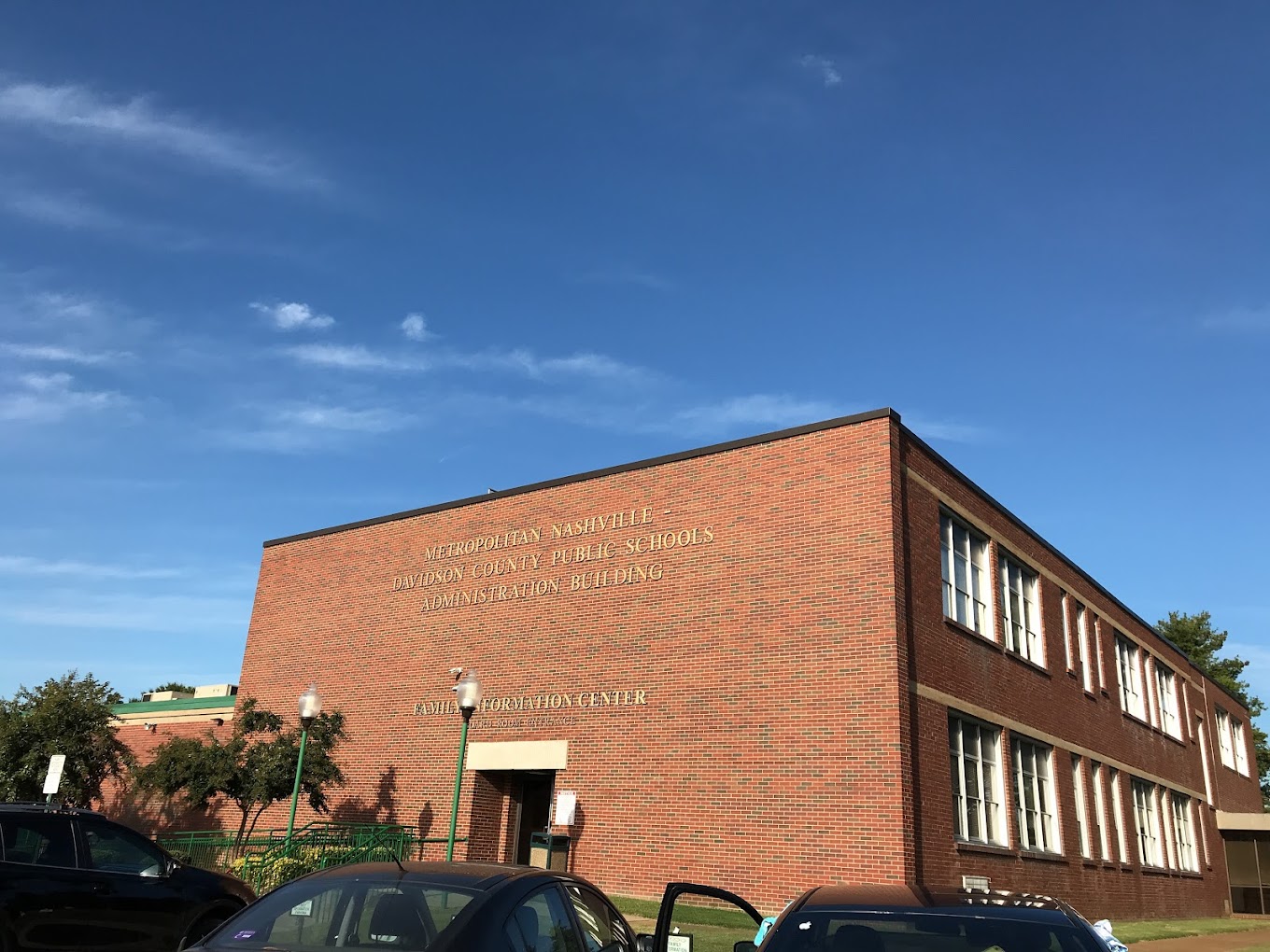 On the public education front, the Metropolitan Nashville Public Schools (MNPS) oversees many of the schools that serve the Bridle Downs community. One notable institution is Granbery Elementary, which is lauded for its dedicated staff and robust academic programs. The school places a strong emphasis on community involvement, ensuring that parents are actively engaged in their children's educational journey. For older students, John Overton High School is a standout with its comprehensive curriculum and a plethora of extracurricular activities, from arts to athletics. It's a place where students are nurtured to explore their passions and potentials.
For those leaning towards a private education, there are several esteemed institutions in the vicinity. Harding Academy is a prominent name that comes to mind. This independent school offers a nurturing environment and a curriculum that focuses on holistic development. With small class sizes and individualized attention, students here are encouraged to think critically and develop a love for lifelong learning. Another noteworthy institution is the Oak Hill School, which emphasizes character education and academic excellence in equal measure. Their approach to learning seamlessly blends traditional values with modern pedagogical methods, ensuring students are well-prepared for future challenges.
Besides these, Nashville, being the vibrant city it is, hosts a multitude of specialized educational programs and schools that cater to specific needs, be it gifted programs, arts-focused curricula, or institutions that provide support for learning differences. The city's commitment to education is evident in the resources and opportunities available to its young residents.
In essence, for Bridle Downs residents, the choice between public and private education is rich and varied. Regardless of the path chosen, families can be assured of quality education, dedicated teachers, and environments that prioritize student growth and well-being.
Shopping and Retail
For those who have a penchant for retail therapy, the vicinity around Bridle Downs in Nashville, TN, is truly a shopper's paradise. Whether you're on the hunt for the latest fashion trends, unique artisanal crafts, or simply everyday essentials, the area offers a diverse array of shopping experiences that cater to every whim and fancy.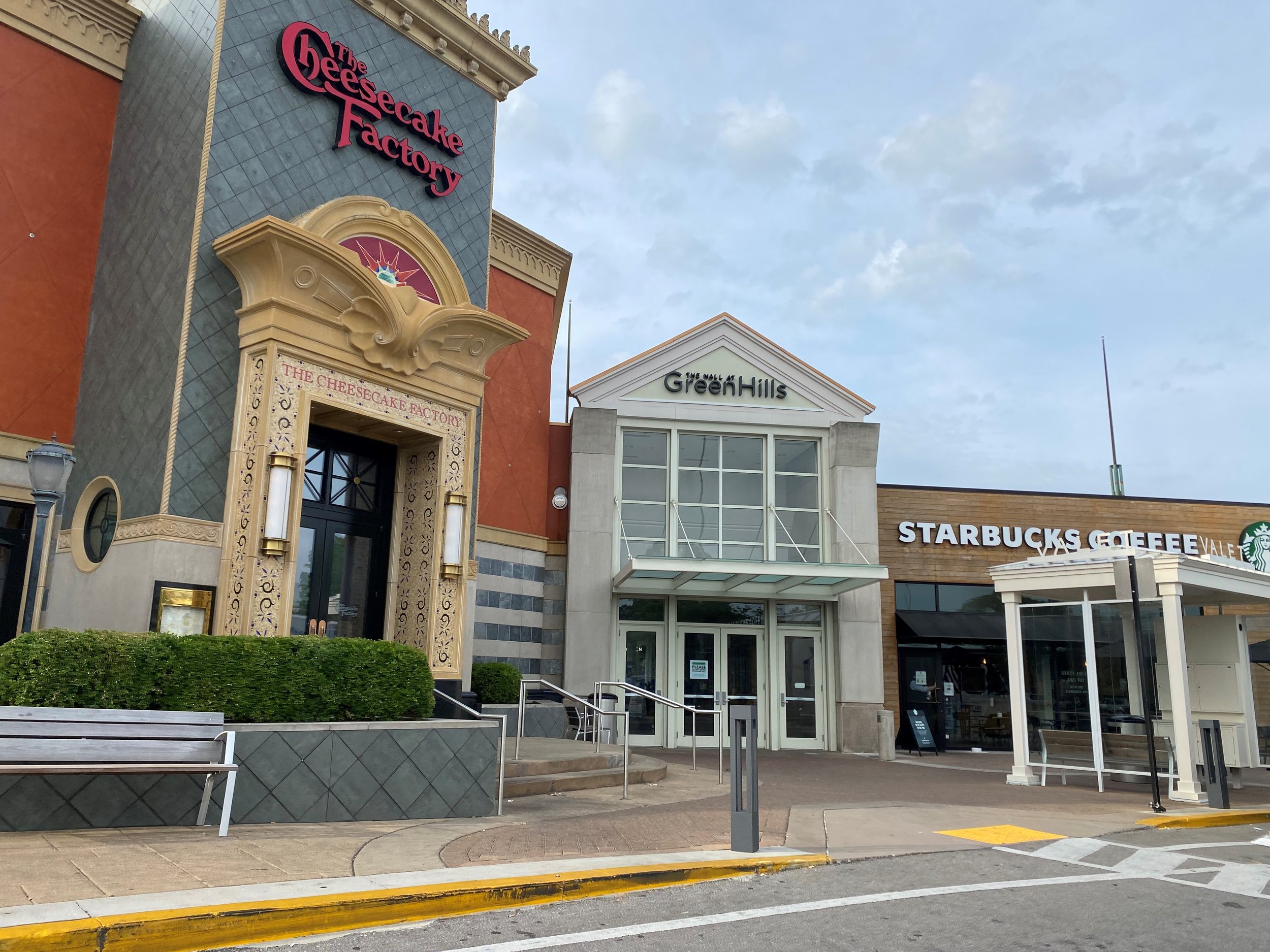 One cannot talk about shopping in Nashville without mentioning The Mall at Green Hills. Located just a short drive from Bridle Downs, this upscale shopping center is home to a mix of high-end brands and popular retailers. From the sophisticated offerings of Nordstrom to the eclectic finds at Anthropologie, there's something here for every taste and budget. And for those who enjoy luxury brands, stores like Louis Vuitton and Tiffany & Co. ensure that the latest in global fashion is always within reach.
For a more local and intimate shopping experience, the nearby 12 South neighborhood is a delight. This bustling district is known for its independent boutiques, offering everything from handcrafted jewelry to bespoke clothing. Shops like Emerson Grace and White's Mercantile are favorites among locals, with their curated collections that celebrate both Nashville's charm and global trends. It's the perfect place to find a one-of-a-kind gift or a special piece that reflects Music City's vibrant spirit.
Of course, no shopping excursion is complete without a visit to a few specialty stores, and the area doesn't disappoint in this regard. Book enthusiasts will adore Parnassus Books, an independent bookstore that hosts a vast collection and regular author events. For music lovers, a visit to a local vinyl store is a must, given Nashville's rich musical heritage.
In addition to these, the vicinity boasts several grocery stores, home goods outlets, and tech hubs, ensuring that residents of Bridle Downs have easy access to both luxuries and necessities. The blend of mainstream retailers and local gems makes shopping near Bridle Downs a dynamic and enjoyable endeavor, reflecting Nashville's unique character and its cosmopolitan flair.
Business and Economy
When you delve into the economic tapestry near Bridle Downs in Nashville, TN, it's evident that this region is supported by a vibrant mix of businesses and industries. Each plays a unique role, contributing to Nashville's dynamic growth and its reputation as a thriving metropolis.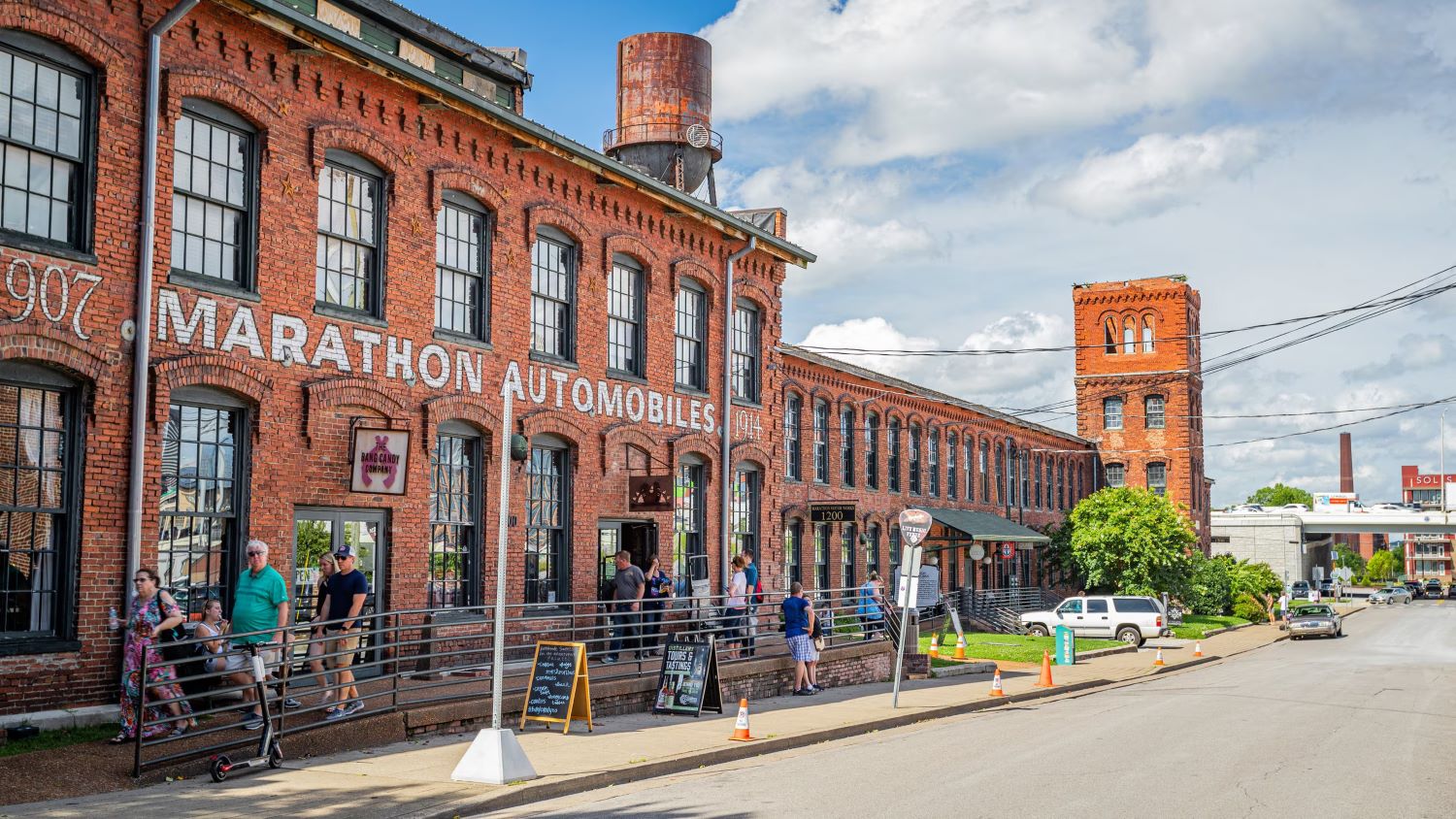 First and foremost, it's impossible to discuss Nashville's economic landscape without spotlighting its illustrious music industry. Often dubbed the "Music City," Nashville is home to a plethora of recording studios, music labels, and agencies. This has not only attracted aspiring artists and musicians from all over the world but has also led to the growth of ancillary businesses like instrument shops, sound engineering services, and entertainment law firms.
However, the rhythm of Nashville's economy isn't solely set by its music scene. The healthcare industry has made substantial inroads in the area, becoming one of the city's most significant employers. Renowned institutions like the Vanderbilt University Medical Center not only provide top-tier healthcare services but also contribute to medical research and innovation. Numerous health-tech startups and biotech firms have sprouted around these hubs, further bolstering the sector's presence.
Tourism, too, plays a pivotal role in the local economy. The rich cultural heritage, combined with iconic venues like the Grand Ole Opry and the Country Music Hall of Fame, attracts millions of visitors every year. This influx of tourists has led to a boom in the hospitality sector, with hotels, restaurants, and entertainment venues thriving in the area.
Moreover, the city's strategic location has made it an attractive hub for logistics and transportation companies. With a network of interstates and a central position in the U.S., businesses find it efficient to coordinate their distribution and supply chain operations from Nashville. This has, in turn, attracted a variety of industries, from manufacturing to e-commerce.
In essence, while the melodies of country music might be the soul of Nashville, it's the diverse range of industries and businesses near Bridle Downs that form its beating heart. These sectors, working harmoniously, ensure that the local economy remains robust and continues to sing a song of growth and prosperity.
Hotels and Lodging
Ah, when it comes to finding a cozy spot to lay one's head near Bridle Downs in Nashville, TN, visitors are truly spoiled for choice. The area boasts a rich tapestry of accommodation options, ensuring every traveler can find their perfect home-away-from-home.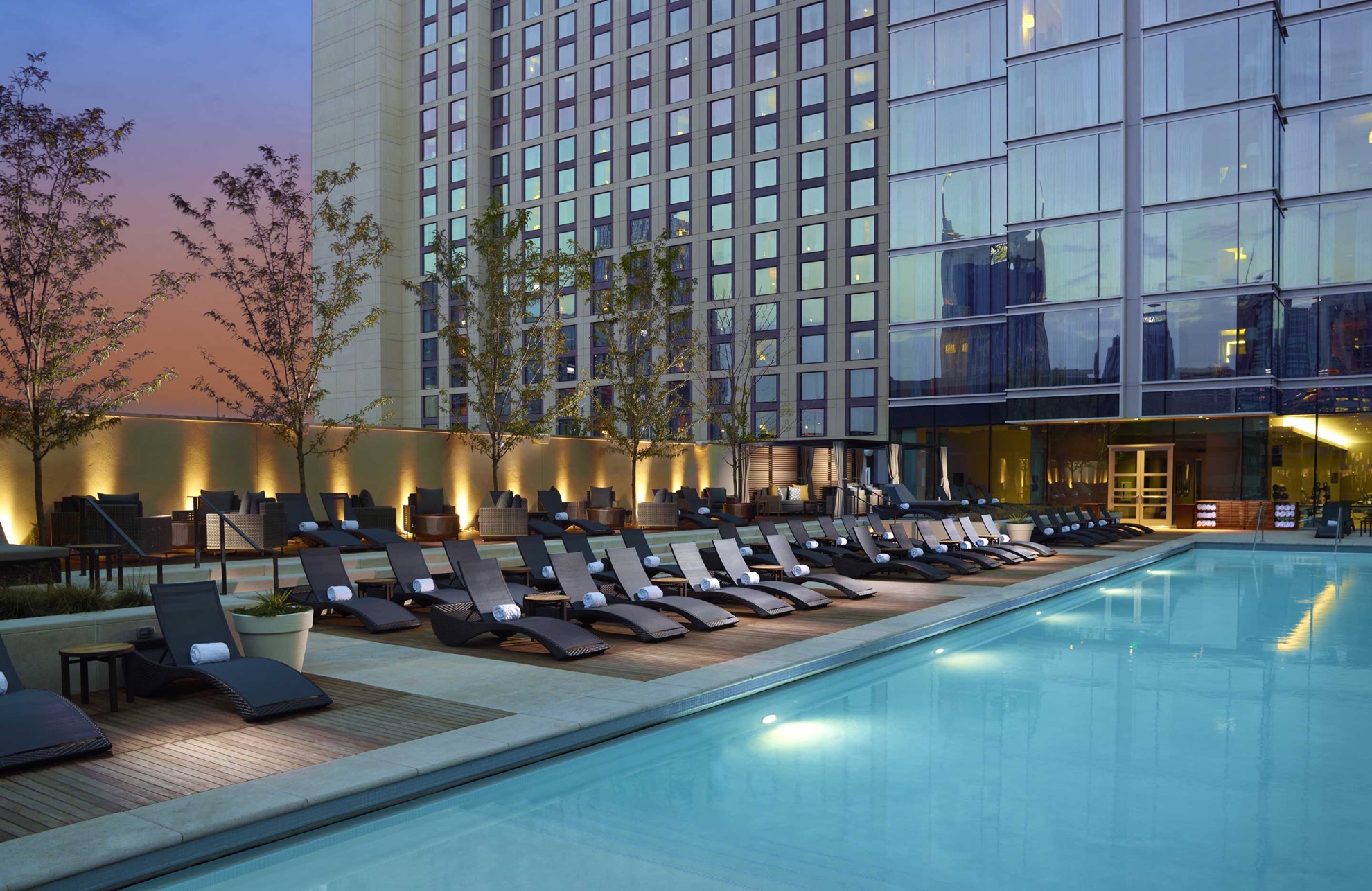 A standout in the hospitality scene is The Omni Nashville Hotel. Situated a short drive from Bridle Downs, this hotel seamlessly blends luxury with Southern hospitality. With its state-of-the-art amenities, rooftop pool, and on-site dining options, it's an oasis of comfort in the heart of the city. Moreover, its proximity to some of Nashville's iconic landmarks makes it a favorite among tourists looking to soak in the city's vibrant culture.
For those who cherish a boutique experience, the 21c Museum Hotel in downtown Nashville offers a unique twist. More than just a place to rest, it's also a contemporary art museum. Guests can marvel at thought-provoking installations, then retire to rooms that are modern masterpieces in themselves. The hotel's commitment to art and design, combined with top-notch amenities, makes for a stay that's both comfortable and culturally enriching.
However, if one seeks a more intimate and homely setting, the area around Bridle Downs is dotted with charming bed and breakfasts. The Big Bungalow Bed & Breakfast is one such gem. Located in a historic home, this B&B offers rooms that are the epitome of coziness, each adorned with personal touches that make guests feel instantly welcome. Mornings here start with gourmet breakfasts, where travelers can savor homemade delicacies and swap tales of their Nashville adventures.
And of course, for those who prefer chain hotels for their predictability and convenience, options like the Hilton Garden Inn or the Marriott are ever-reliable choices. They provide all the modern comforts one would expect, with the added bonus of being in close proximity to many of Nashville's attractions.
In essence, whether one's tastes veer towards the opulent, the artsy, or the quaint, the area near Bridle Downs has a lodging option that's just right. Each establishment, in its own unique way, captures a slice of Nashville's warmth and charisma, ensuring visitors carry fond memories of their stay.
Travel and Transportation
Ah, when it comes to navigating your way in and out of the Bridle Downs area in Nashville, TN, you'll be pleased to know that it's relatively hassle-free. Being in Nashville, which is a well-connected city, certainly has its perks.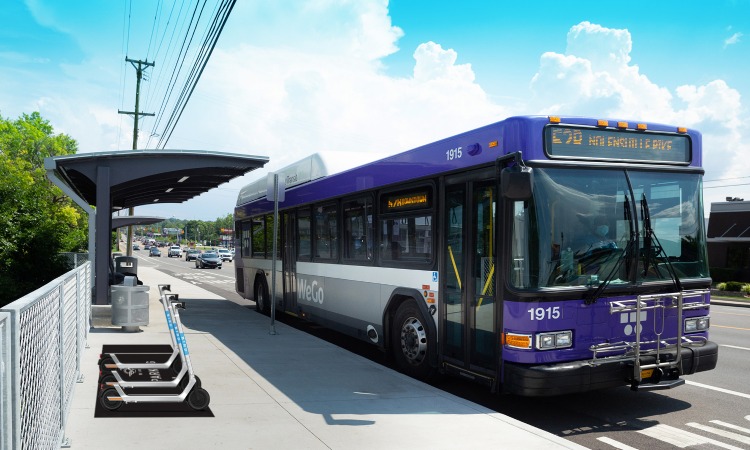 The nearest major airport to Bridle Downs is the Nashville International Airport (BNA). It's just a short drive away, making it incredibly convenient for residents and visitors alike. BNA serves as a gateway to numerous destinations, both domestic and international. Whether you're jetting off on a business trip or awaiting the arrival of a loved one, the airport's proximity ensures that travel plans are smooth and efficient. Plus, with the recent upgrades and expansions, the airport experience is more pleasant than ever with a range of eateries and shops to explore while you wait.
As for public transportation, the Nashville Metropolitan Transit Authority (MTA) operates a fleet of buses that connect various parts of the city. There are several bus routes that run near Bridle Downs, making it easier for those who prefer to leave the car at home. The bus system is pretty comprehensive and offers an eco-friendly and cost-effective alternative to driving, especially during peak traffic hours.
In addition to buses, there's been a lot of buzz about potential expansions in Nashville's public transport offerings. While trains and rapid transit are topics of discussion for the city's future, as of now, the bus remains the primary mode. However, rideshare services like Uber and Lyft are also readily available in the area, providing another layer of convenience for those spontaneous trips or nights out in downtown Nashville.
In short, living in or visiting Bridle Downs doesn't leave you feeling isolated. With the airport so close by and a variety of public transportation options at your fingertips, getting around is a breeze. Whether you're a globetrotter or someone who just likes to explore different parts of the city, the connectivity near Bridle Downs is certainly a boon.