Brentwood Meadows, Nashville, TN Homes for Sale
Brentwood Meadows, Nashville, TN Homes for Sale
October 3, 2023
Brentwood Meadows Homes
Nestled in the heart of Nashville, Brentwood Meadows is an epitome of Southern charm combined with modern comforts. Homes in this picturesque neighborhood are characterized by their distinct architecture, often blending traditional styles with contemporary finishes. Many residences feature expansive floor plans, sizable backyards, and detailed craftsmanship that accentuates the area's rich architectural history. From wraparound porches to large bay windows, the homes exhibit features that not only enhance aesthetic appeal but also offer functional spaces to families.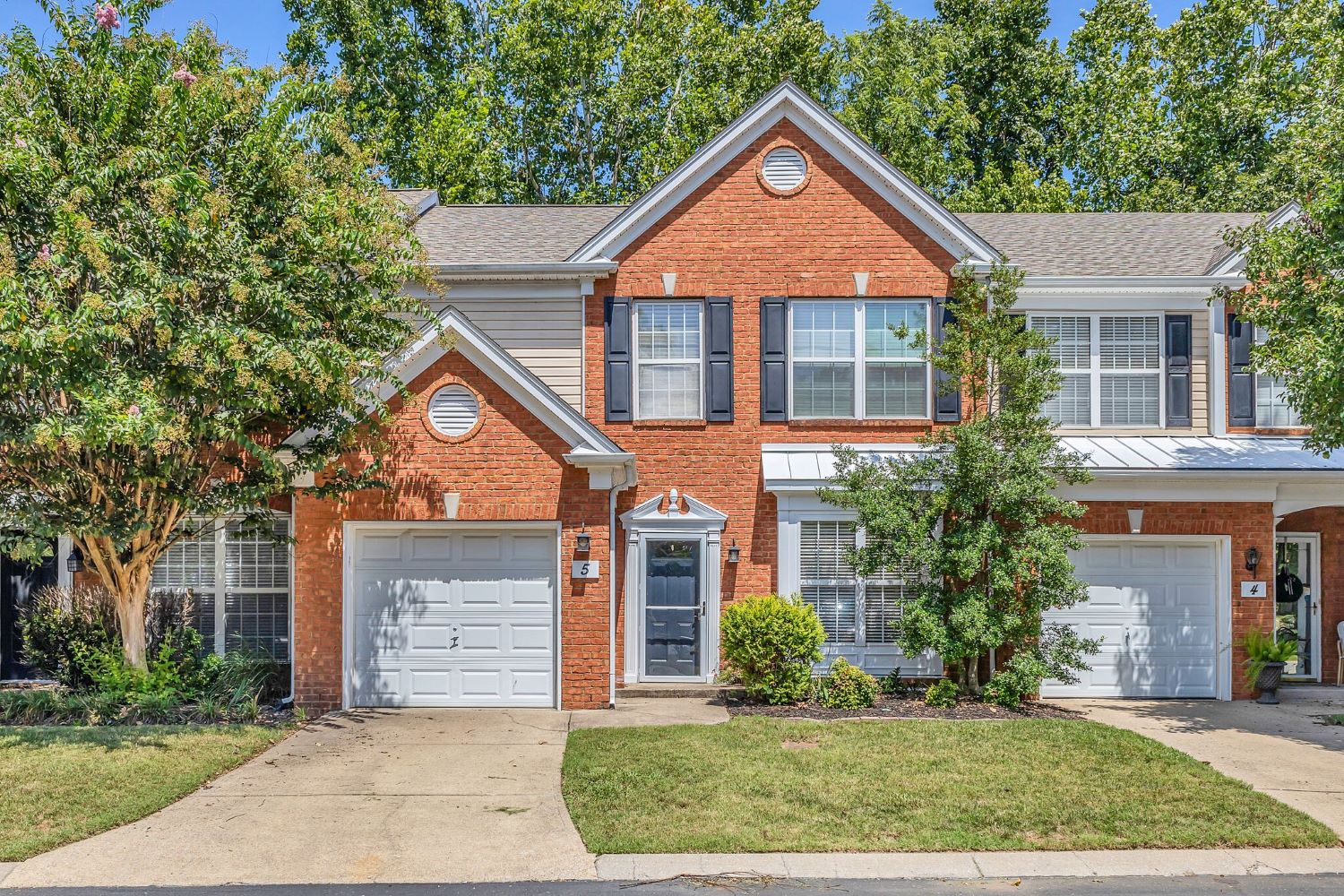 The community atmosphere of Brentwood Meadows is palpable. Tree-lined streets serve as a testament to the neighborhood's commitment to maintaining a serene and lush environment. Seasons bring with them an ever-changing panorama of colors, with spring blossoms and fall foliage painting the community in vibrant shades. The ambient sounds of chirping birds and rustling leaves, combined with the laughter of playing children, make it evident that nature and community coexist harmoniously here.
As one ventures out of the immediate confines of Brentwood Meadows, the amenities of the greater Nashville area become evident. A stone's throw away are some of the city's top-rated schools, recreational parks, and shopping destinations. These conveniences ensure that residents don't have to travel far to meet their everyday needs. Furthermore, Brentwood Meadows is strategically located to allow easy access to Nashville's bustling city center, enabling residents to partake in the vibrant music scene, eclectic restaurants, and various cultural events that the city is renowned for.
Moreover, Brentwood Meadows isn't just about homes and scenic beauty; it's about fostering connections. The community actively organizes events, from summer picnics to winter festivities, ensuring that neighbors have opportunities to interact and form lasting bonds. Safe streets and shared community spaces become the backdrop for children's playdates, evening walks, and impromptu gatherings.
The overarching ethos of Brentwood Meadows is that of a community deeply rooted in its values and traditions, yet progressive in its amenities and conveniences. Residents find solace in the familiarity of their neighbors and the scenic beauty surrounding them, while also taking advantage of the dynamic and thriving environment of Nashville. It's this balanced blend of tranquility and accessibility that makes Brentwood Meadows not just a place to live, but a place to call home.
Similar Communities
Close to Brentwood Meadows, several other neighborhoods in the Nashville area echo similar aesthetics, price points, and lifestyles, making the region a sought-after destination for those looking for both luxury and a sense of community.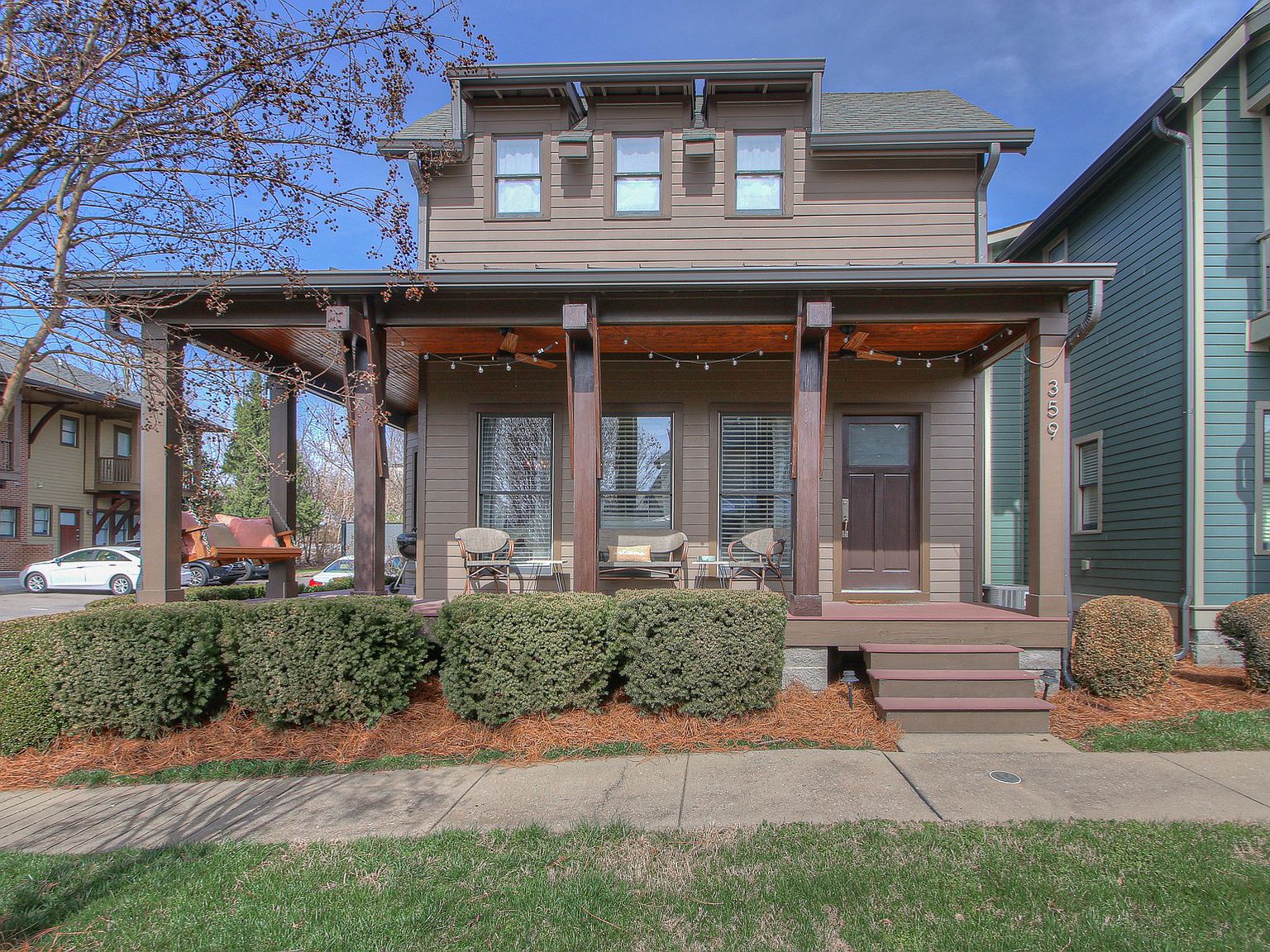 Whispering Hills is one such neighborhood that mirrors the charm and construction of Brentwood Meadows. A harmonious blend of traditional and contemporary designs, homes here are often characterized by their spacious interiors, fine detailing, and the use of high-quality materials. The sprawling front yards and well-manicured gardens reveal the pride of ownership evident throughout the community. The sense of camaraderie is also palpable in Whispering Hills, as neighbors often come together for community events and social engagements.
Greenwood Acres is another enclave that showcases striking similarities to Brentwood Meadows. Nestled amidst lush greenery, homes in this neighborhood boast architectural designs that are both timeless and functional. Expansive windows, outdoor patios, and open floor plans seem to be a favorite among homeowners here, creating an atmosphere of airy spaciousness. Just like Brentwood Meadows, Greenwood Acres offers its residents a resplendent lifestyle, punctuated by the convenience of nearby amenities and the serenity of nature.
Then there's Sylvan Park, which has long been recognized for its blend of historic charm and modern convenience. Homes here, much like those in Brentwood Meadows, strike a balance between the classic and the contemporary. With many residences having undergone tasteful renovations, they exude a sense of history while catering to modern-day living standards. Sylvan Park's lifestyle is also comparable, with its residents deeply valuing community spirit. The neighborhood's parks, local eateries, and boutique shops further augment the quality of life, making it an attractive option for many.
Just a short drive away, Hillwood Estates showcases a similar upscale ambiance, reminiscent of Brentwood Meadows. Tree-lined avenues, homes with unique architectural flair, and a pervasive sense of tranquility define this neighborhood. Hillwood Estates, much like its counterparts, prioritizes community living. Regular events, community meet-ups, and a general air of friendliness make it a delightful place for families and individuals alike.
These neighborhoods, while having their distinct characteristics, share an underlying ethos of quality construction, a prime lifestyle, and a community-focused environment. They stand as a testament to Nashville's commitment to offering its residents the very best in suburban living.
Food Scene
Ah, the dining scene near Brentwood Meadows in Nashville, truly a delight for those who love indulging in culinary adventures! It's quite an experience to discover the myriad of flavors and cuisines the area has to offer.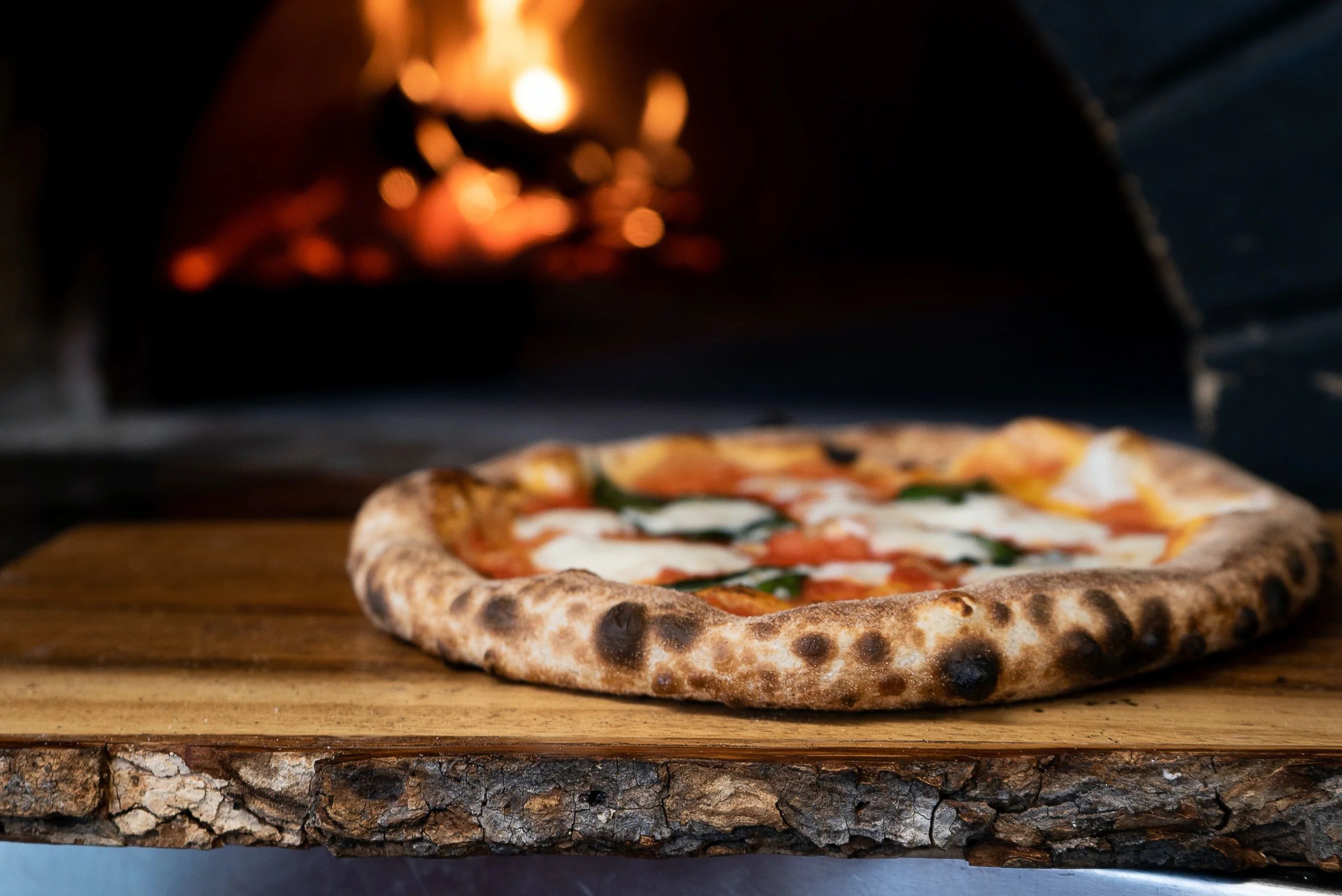 If you're in the mood for some classic Southern comfort food, there's a cozy spot just a short drive from Brentwood Meadows that serves the creamiest mac 'n' cheese and the crispiest fried chicken. The wafting aromas alone are enough to pull you in, and the warm, homely ambiance inside ensures you savor every bite. Pair your meal with their famed sweet tea, and you're in for a treat.
For the lovers of international flavors, there's an authentic Italian bistro nearby that is a must-visit. Their hand-tossed pizzas, fresh from a wood-fired oven, are absolutely delectable. And if pasta is more your style, they have a range of options, from creamy carbonaras to tangy marinara-based dishes. Of course, no Italian meal is complete without a glass of fine wine, and this place boasts a selection that complements their dishes beautifully.
Veering towards Asian cuisines, there's also a fantastic sushi place close to Brentwood Meadows. Known for its fresh seafood and inventive roll combinations, it's a favorite among locals. The chefs there really have a knack for marrying flavors, and it's evident in every bite. Plus, the minimalist, zen-inspired decor adds to the entire dining experience, making it feel like a mini-getaway to Japan.
For those days when you're looking for something a bit more casual, there's a delightful cafe that's perfect for brunch or a light lunch. Their menu boasts a range of sandwiches, salads, and pastries. Whether you're in the mood for a hearty club sandwich or a light, fresh salad, this place has you covered. And let's not forget their coffee; locally sourced and brewed to perfection, it's the perfect pick-me-up for any time of day.
It's evident that the area around Brentwood Meadows is not just a residential haven but also a gastronomic paradise. The diverse array of dining options ensures that there's something to satiate every palate and craving. It's no wonder that residents and visitors alike find themselves spoilt for choice!
Entertainment
Ah, when you're near Brentwood Meadows in Nashville, you're never too far from the pulsating heart of entertainment and sporting action! Nashville, fondly known as Music City, has a rhythm and vibrancy that's hard to match, and the vicinity of Brentwood Meadows is no exception.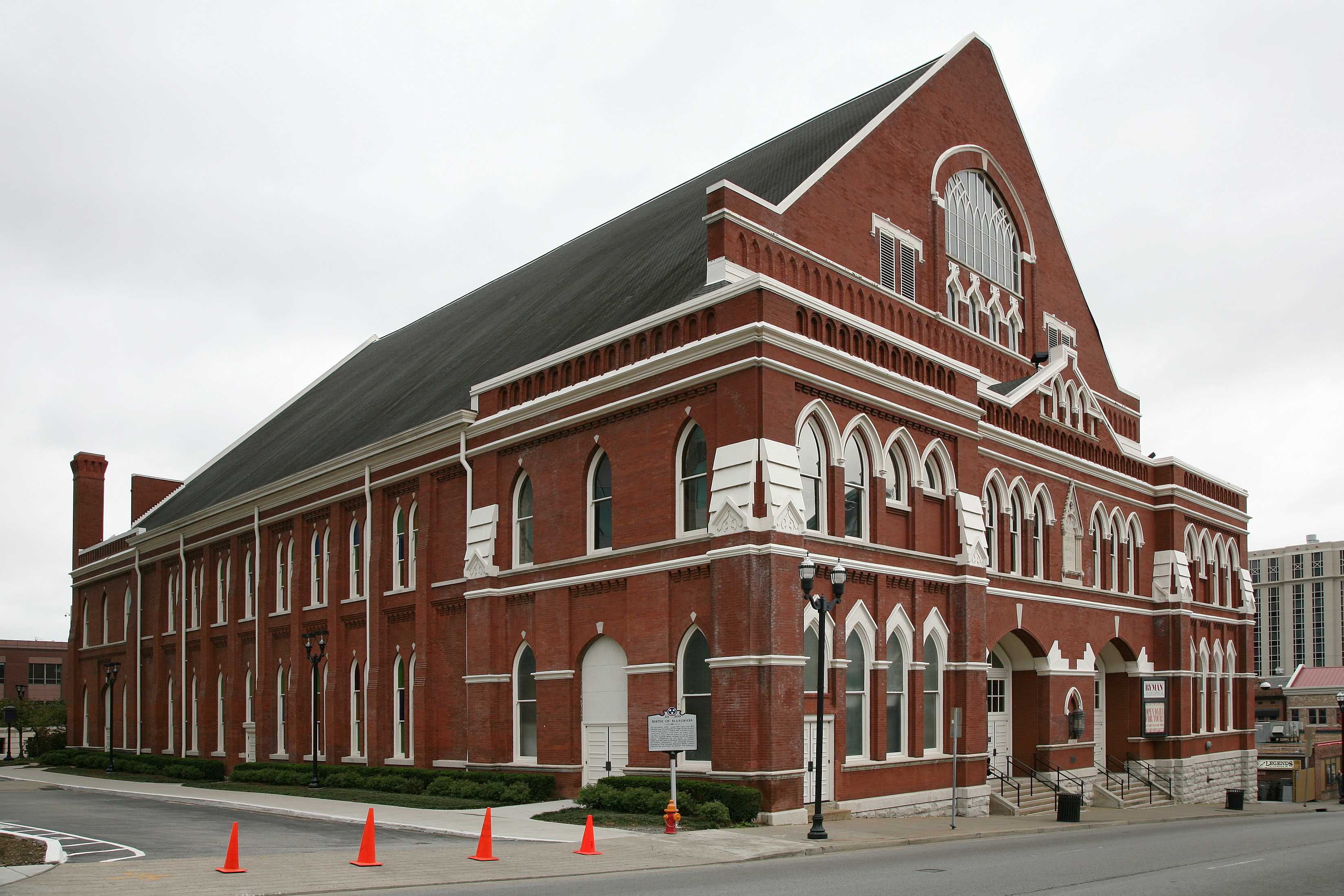 For music enthusiasts, the proximity to some of Nashville's iconic music venues is a dream come true. On any given night, there's a good chance you'll find live music performances ranging from country and blues to rock and jazz. It's incredible how these venues, big and small, offer intimate settings where one can feel every beat and connect with the artists on stage.
Not too far away, there's an amphitheater that regularly hosts some of the biggest names in the music industry. Summer nights there are often filled with the sound of guitars strumming, fans singing along, and the sight of stars overhead. It's the kind of experience that reminds you of the magic of live music.
But it's not all about the music. For those who lean more towards theatrical performances, there are a couple of theaters nearby that put up stellar plays, musicals, and live comedy shows. It's always a treat to spend an evening watching a captivating storyline unfold on stage, with talented actors giving it their all.
Now, if sports are more your thing, you're in for a treat. Close to Brentwood Meadows, there's a stadium that witnesses a flurry of activity throughout the year. Whether it's the adrenaline rush of a football match, the fast-paced action of a hockey game, or the precision and strategy of a baseball match, there's always something happening. Tailgating parties, roaring crowds, and the thrill of supporting the home team make attending these sporting events a community activity in itself.
In essence, the area around Brentwood Meadows is like a treasure trove for entertainment seekers. From musical melodies that touch the soul to sporting events that get the heart racing, there's always something to look forward to. It truly encapsulates the lively spirit of Nashville.
Health and Wellness
Living near Brentwood Meadows in Nashville doesn't just offer a taste of the city's rich culture and entertainment; it's also a haven for those passionate about health and wellness. The options around are diverse, ensuring that residents have multiple avenues to stay fit, both physically and mentally.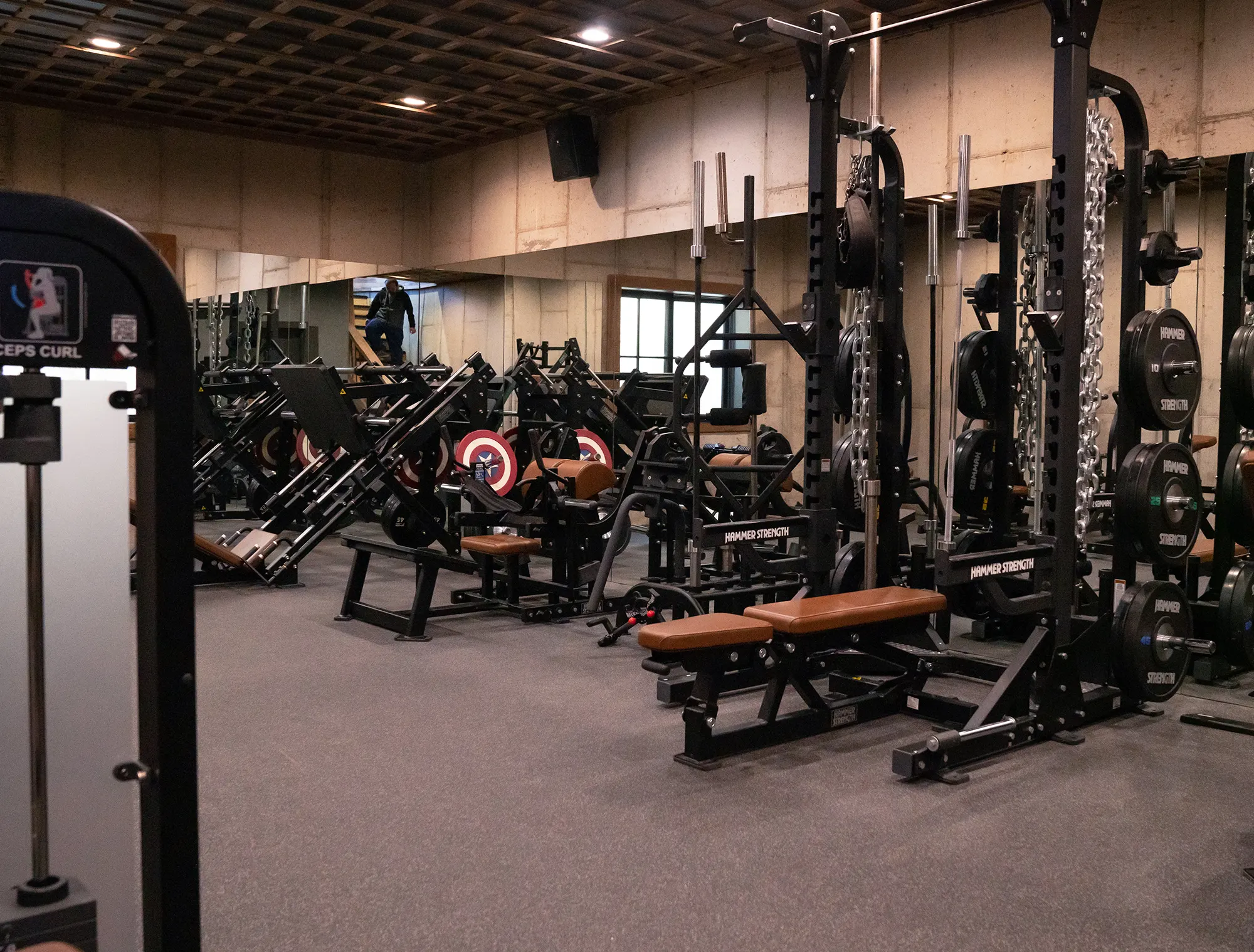 For starters, there's a beautiful park not too far from Brentwood Meadows. Mornings here see a flurry of activity with residents jogging along the tree-lined paths, practicing yoga under the canopy of trees, or simply soaking in the morning sun. The serenity this park offers, with its chirping birds and the occasional sight of a squirrel scampering by, is the perfect backdrop for meditation or some peaceful reading. It's no wonder many locals often call it their "natural therapy" spot.
But if you're more of a gym enthusiast, you're in luck too. A state-of-the-art fitness center in the vicinity boasts all the latest equipment. Whether you're into weightlifting, cardio, or group classes like Zumba and spinning, there's something for everyone. Personal trainers there are always eager to lend a hand, offering guidance to those new to the fitness journey or even those looking to elevate their existing routines.
Beyond physical fitness, the area understands the importance of mental well-being too. A wellness center nearby offers various therapies ranging from massages and acupuncture to more holistic treatments. Many Brentwood Meadows residents swear by their monthly or even weekly sessions, citing them as a key aspect of their balanced lifestyle.
For those who believe in the power of a balanced diet, the local farmer's market is a real treat. Every weekend, vendors from around the region set up stalls filled with organic produce, artisanal cheeses, freshly baked bread, and more. It's heartening to see families filling their baskets with colorful veggies, seasonal fruits, and other wholesome goods. Plus, interacting with local farmers often offers insights into sustainable farming practices and the benefits of eating local.
In essence, the Brentwood Meadows vicinity in Nashville makes it evident that health and wellness are not just trends but a way of life. With the abundance of options available, residents find it easy to make choices that align with a holistic and healthy lifestyle. Whether you're breaking a sweat, finding inner peace, or nourishing your body with the best, it's all within arm's reach.
Outdoor Lifestyle
When you're near Brentwood Meadows in Nashville, it's hard to miss the allure of the great outdoors. The area is a veritable haven for nature lovers, offering a plethora of spaces that celebrate the beauty and serenity of the natural world.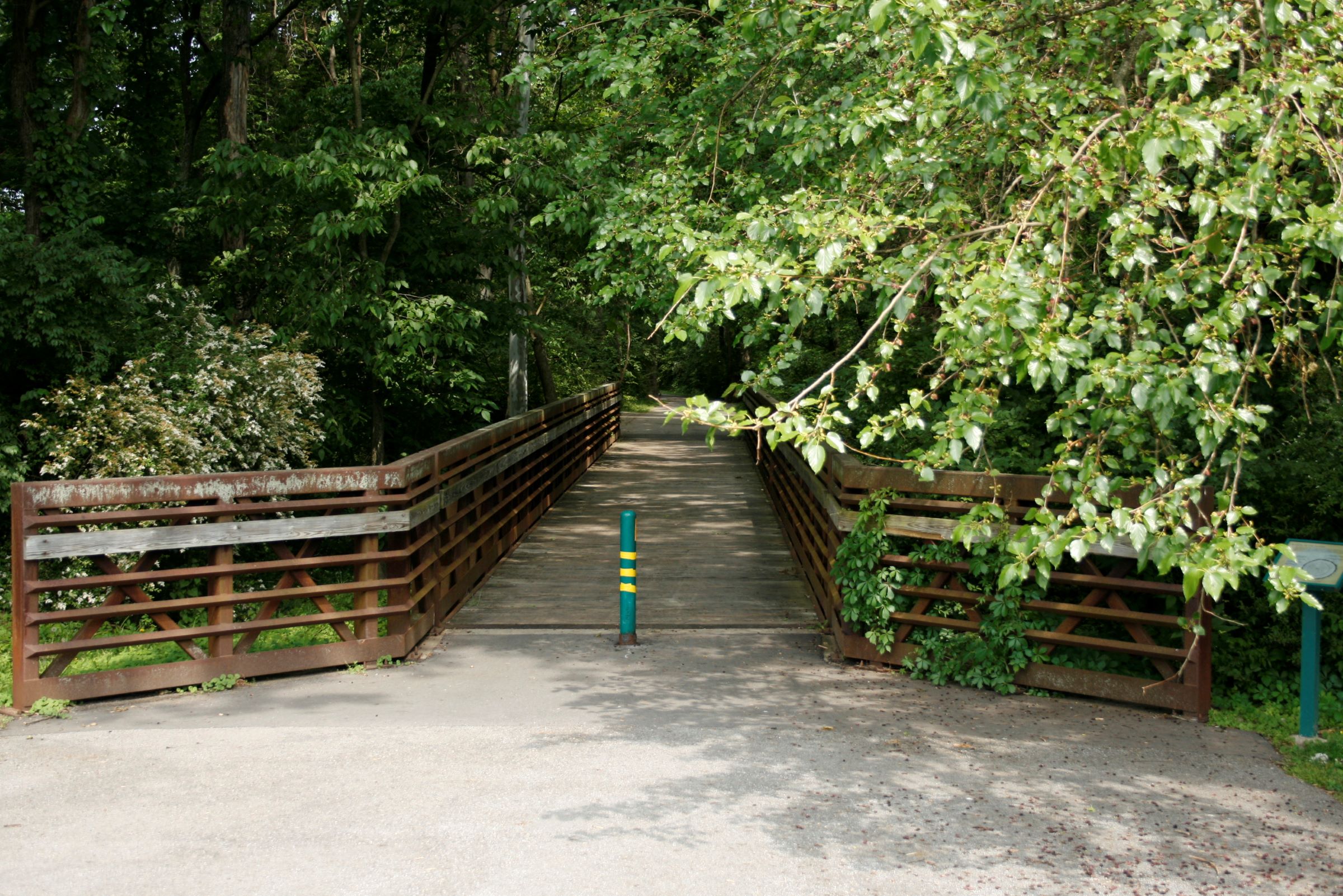 One of the area's jewels is a sprawling park that seems to invite everyone in with its expansive green lawns and winding trails. On any given day, you'll find families picnicking under the shade of century-old trees, children playing freely on the grass, and individuals lost in the pages of a good book. Those who are fitness inclined can be spotted jogging along the trails, while others might be practicing Tai Chi or yoga, harmonizing with nature's rhythms.
Not far from Brentwood Meadows, there's a lovely botanical garden that's a treat for the senses. Bursting with colors, especially during spring and summer, it offers a picturesque setting for leisurely strolls. The fragrances from blooming flowers, the soft buzz of bees, and the fluttering of butterflies make it a perfect spot for nature enthusiasts. Many locals even find it to be their go-to place for some quiet introspection and relaxation.
For those who crave a bit more adventure, there's a natural reserve nearby that offers challenging hiking trails. These paths wind through dense forests, past bubbling streams, leading to vantage points that offer panoramic views of the Nashville skyline. It's a popular spot for those seeking both the thrill of the climb and the rewards of breathtaking vistas.
Water enthusiasts aren't left out either. A serene lake, just a short drive from Brentwood Meadows, beckons those who love to kayak, fish, or simply enjoy the gentle lapping of water against the shore. Many residents often spend their weekends here, unwinding by the waterside or engaging in fun-filled water activities.
In essence, the areas surrounding Brentwood Meadows in Nashville perfectly encapsulate the spirit of outdoor living. Whether you're seeking a peaceful retreat, a touch of adventure, or just a space to breathe in some fresh air, there's a slice of nature waiting to be explored. The bond between the community and nature is palpable, making outdoor living not just an option, but a cherished way of life.
Education
The Brentwood Meadows vicinity in Nashville offers its residents a rich tapestry of educational choices, encompassing both public and private institutions. Each setting comes with its unique advantages, making the area an educationally vibrant region.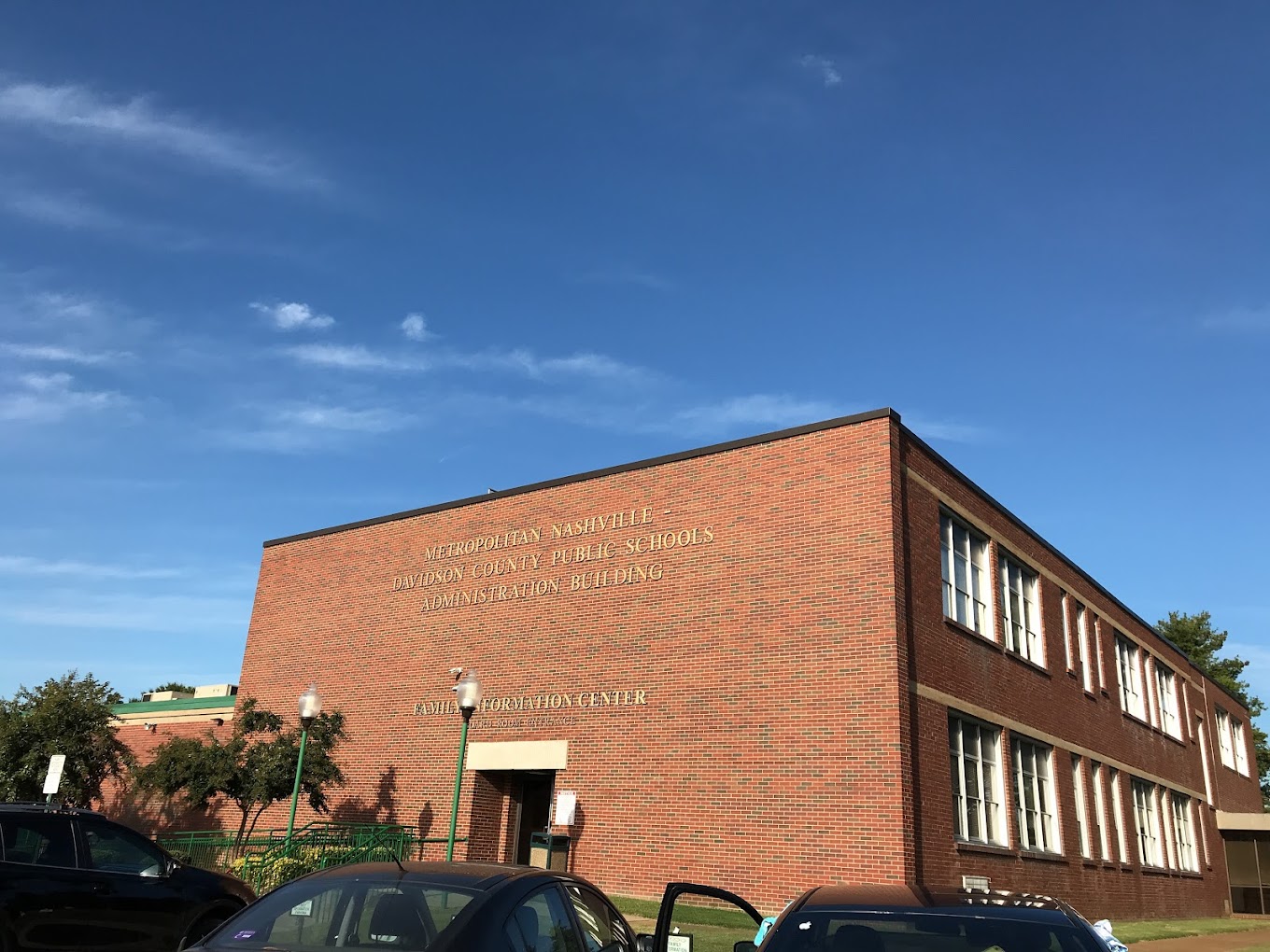 Public schools around Brentwood Meadows are part of a renowned school district known for its commitment to academic excellence. These institutions are rooted in community values, and they focus on nurturing not just the academic but also the holistic growth of students. It's heartening to see how these schools have integrated advanced teaching methodologies, technological tools, and extracurricular activities to provide a well-rounded education. The fact that many local public school students consistently rank higher in state and national evaluations speaks volumes about the quality of education imparted.
For families leaning towards private education, Brentwood Meadows doesn't disappoint. Several private institutions in the area have made a name for themselves over the decades. Known for their smaller class sizes, these schools often provide personalized attention to each student. The curriculum in many of these private schools goes beyond traditional academics, placing a strong emphasis on values, arts, and global perspectives. Additionally, their campuses often brim with state-of-the-art facilities, from advanced science labs to impressive sports complexes.
Beyond the conventional academic setup, the Brentwood Meadows region also houses a few specialty institutions. Whether it's a school with a focus on arts and music or one that leans into STEM (Science, Technology, Engineering, and Mathematics), parents have the luxury of choosing an education that aligns with their child's passion and talent.
To add to this, the parent-teacher communities around Brentwood Meadows are notably active and involved. Regular town-hall meetings, open discussions, and collaborative events ensure that education is not just confined to classrooms but is a joint endeavor, involving educators, students, and parents.
In essence, whether it's the approachability and resources of public schools or the exclusivity and tailored experiences of private institutions, Brentwood Meadows in Nashville offers an enriching educational environment. It's a community that values learning, ensuring that its younger generation is well-prepared for the challenges and opportunities of the future.
Shopping and Retail
Ah, the shopping scene around Brentwood Meadows in Nashville! It's a delightful blend of the classic and the contemporary, ensuring that shoppers, whether they're hunting for essentials or luxuries, always find what they're looking for.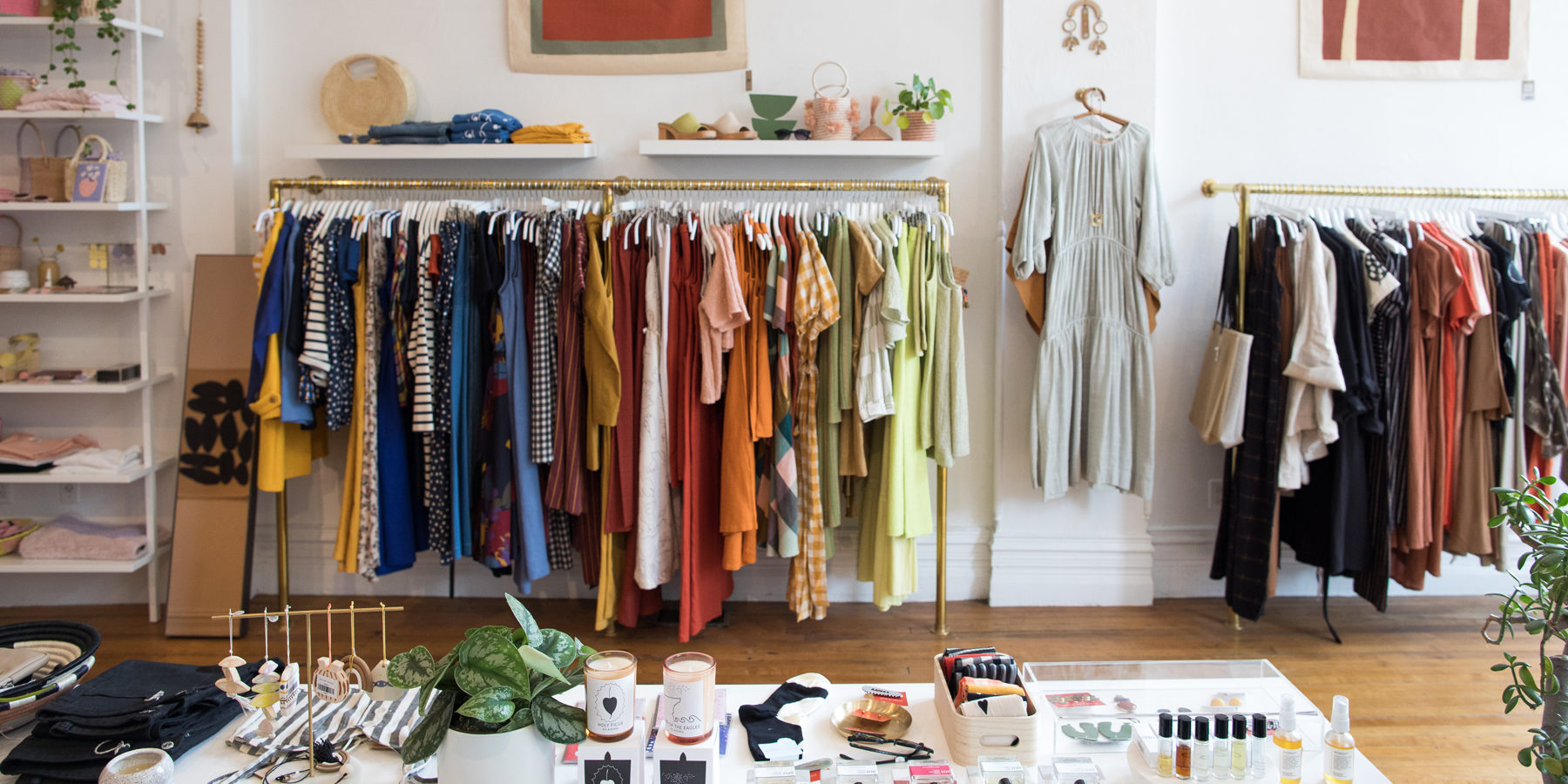 Just around the corner from Brentwood Meadows, there's a charming local shopping plaza that exudes a warm, community vibe. It's the kind of place where store owners greet you by name and where each boutique has its own unique personality. From artisanal handicrafts to trendy apparel, the range of items on offer here is both eclectic and enchanting. And of course, there are those delightful little cafes sprinkled throughout, where one can pause for a fresh brew or a delectable pastry.
For those who have a penchant for high-end brands and luxury shopping, a short drive takes you to a sprawling mall that houses some of the biggest names in fashion, electronics, and home decor. This mall isn't just about shopping; it's an experience. With its grand architecture, plush interiors, and a myriad of dining options, it's easy to spend an entire day here. Whether you're window-shopping, on a shopping spree, or just catching up with friends over a cup of coffee, it caters to all moods.
But perhaps one of the most delightful retail experiences near Brentwood Meadows is the monthly farmers' market. It's a vibrant space where local farmers, artisans, and craftsmen come together to display their produce and products. The air here is filled with the enticing aroma of fresh produce, baked goods, and sometimes, live music. From organic vegetables and handcrafted cheeses to unique jewelry and handmade soaps, the market is a testament to the area's rich local talent and produce.
In essence, the shopping and retail options around Brentwood Meadows offer a delightful mix of the local and the global. It's a place where you can find a vintage trinket in a local boutique and, in the next moment, a chic dress from a global brand. Every shopping expedition here feels like a new adventure, waiting to be embarked upon.
Business and Economy
Brentwood Meadows in Nashville finds itself nestled amidst a dynamic business landscape, drawing strength from diverse industries that drive the local economy. These economic hubs, in many ways, are reflective of Nashville's larger evolution as a burgeoning metropolitan area.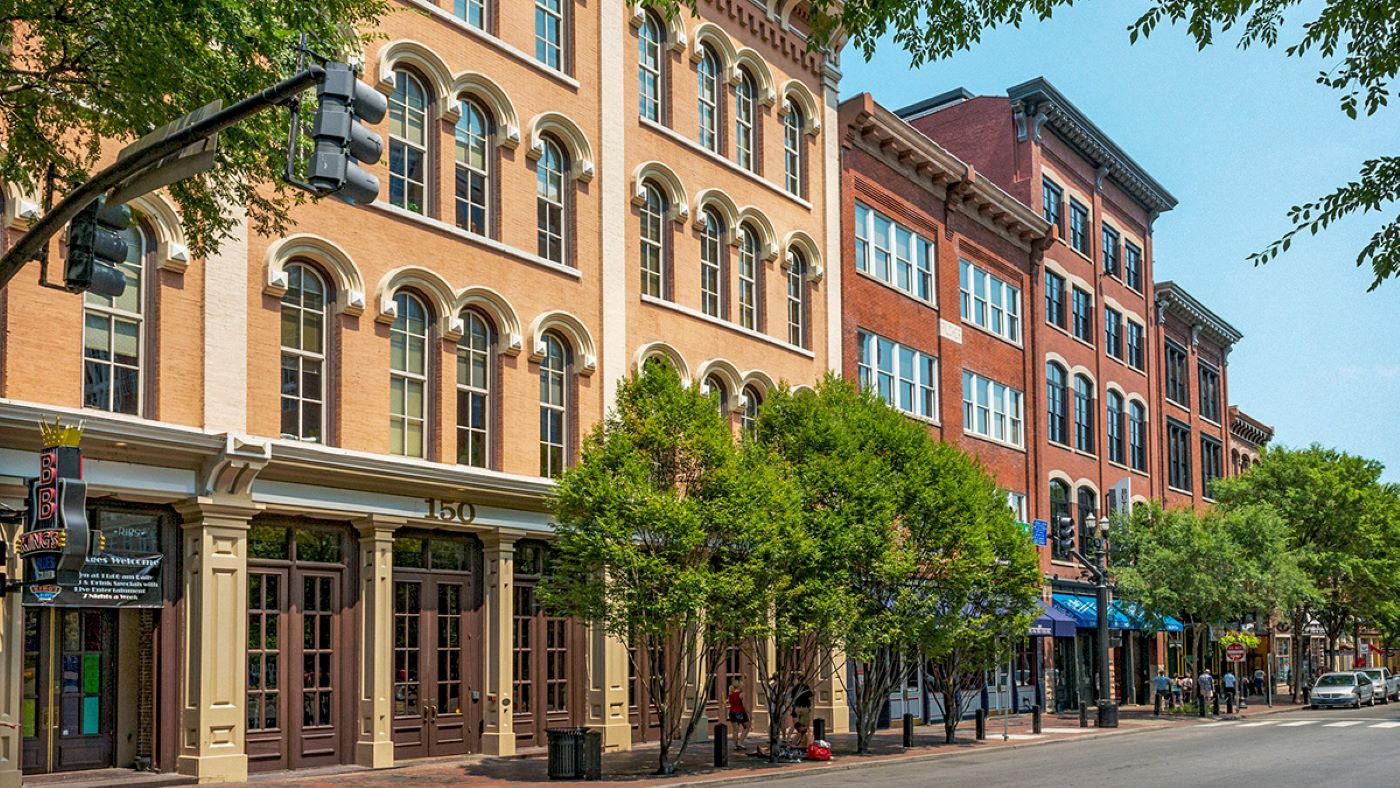 Music, without a doubt, is the soul of Nashville. Known as the "Music City," it's no surprise that the music industry is a significant player in the vicinity of Brentwood Meadows. From record labels and music publishing houses to recording studios and artist management firms, the rhythmic heartbeat of this industry is palpable. Numerous professionals, ranging from budding artists to seasoned producers, find employment and opportunity in this ever-thriving sector.
Healthcare is another dominant industry that has left its mark close to Brentwood Meadows. With world-renowned hospitals, research institutions, and medical technology firms in the region, Nashville has earned a reputation as a healthcare hub. The ripple effect of this can be seen in the numerous healthcare startups, pharmaceutical companies, and medical device manufacturers that have sprouted in the area, creating a wide range of job opportunities for locals.
The rise of the tech sector near Brentwood Meadows cannot be overlooked either. Over the past few years, several tech startups and established IT companies have set up shop in and around the area. Fueled by Nashville's push towards innovation and supported by local universities churning out tech talent, this industry is increasingly contributing to the region's economic growth.
Tourism and hospitality, given Nashville's rich cultural scene and increasing global prominence, are also integral to the economic fabric around Brentwood Meadows. Hotels, restaurants, travel agencies, and event management firms are dotted around the region, ensuring that visitors get a taste of the famed Southern hospitality.
Real estate and construction have seen a boom too, especially with Nashville's growing population and its consequent urban expansion. From luxury condos to office spaces, the skyline near Brentwood Meadows is constantly evolving, bringing with it a plethora of opportunities in construction, architecture, and realty.
In essence, the area around Brentwood Meadows isn't just a residential paradise; it's at the crossroads of diverse industries, each contributing its unique flavor to the local economy. This dynamic blend ensures that the region remains vibrant, offering its residents a myriad of professional opportunities right at their doorstep.
Hotels and Lodging
When it comes to hospitality around Brentwood Meadows in Nashville, the array of choices wonderfully encapsulates the city's evolving blend of the traditional and the contemporary. Whether you're looking for a luxurious stay, a cozy nook, or a slice of local culture, the vicinity offers something to suit every traveler's fancy.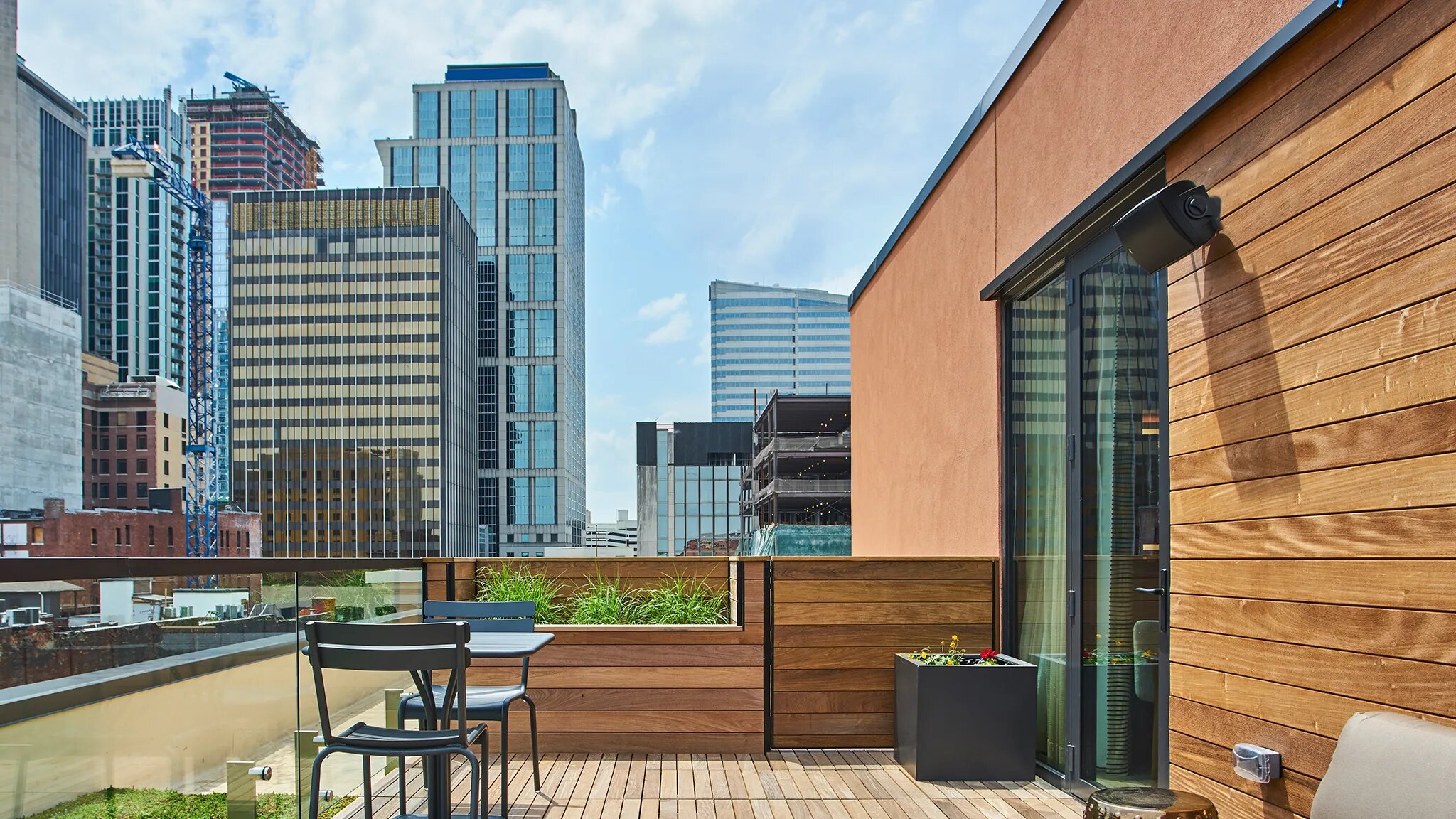 Close to Brentwood Meadows is a plush hotel that seems to effortlessly marry modern amenities with southern charm. Boasting state-of-the-art rooms, a rooftop pool, and a gourmet restaurant, this hotel has become a favorite for those seeking a bit of luxury during their Nashville visit. It's not uncommon to find business travelers lounging in the lobby, engaging in casual meetings, or tourists charting out their city exploration plans over breakfast.
For those wanting a more intimate experience, the area boasts a couple of bed and breakfasts. These establishments, often housed in historic homes, exude a unique charm that's quintessentially Nashville. With their ornate architecture, wooden staircases, and wrap-around porches, staying in one of these is like taking a step back in time. The hosts, with their delightful stories and warm smiles, make the experience even more special. Mornings here often begin with hearty Southern breakfasts, setting the right tone for the day ahead.
But the hospitality story near Brentwood Meadows doesn't end there. There are also several boutique lodgings and inns catering to different tastes and budgets. Some of these are art-inspired, with walls adorned with works by local artists, while others might have a musical theme, paying homage to Nashville's rich musical legacy.
A new entrant to the scene is the eco-friendly lodging option. Focusing on sustainable travel, these establishments prioritize green practices, from solar energy to organic toiletries, ensuring that travelers can enjoy their stay while being kind to the planet.
In a nutshell, the accommodation options around Brentwood Meadows offer a taste of Nashville's diverse cultural tapestry. From the grandeur of luxury hotels to the homely vibe of bed and breakfasts, each place holds a promise of memorable experiences, ensuring visitors carry a piece of Nashville with them long after their stay is over.
Travel and Transportation
Ah, Brentwood Meadows in Nashville! For those who find themselves in this picturesque community and might be wondering about connectivity and transportation, you're in luck. Let's chat about how this area is positioned in terms of airports and public transit, shall we?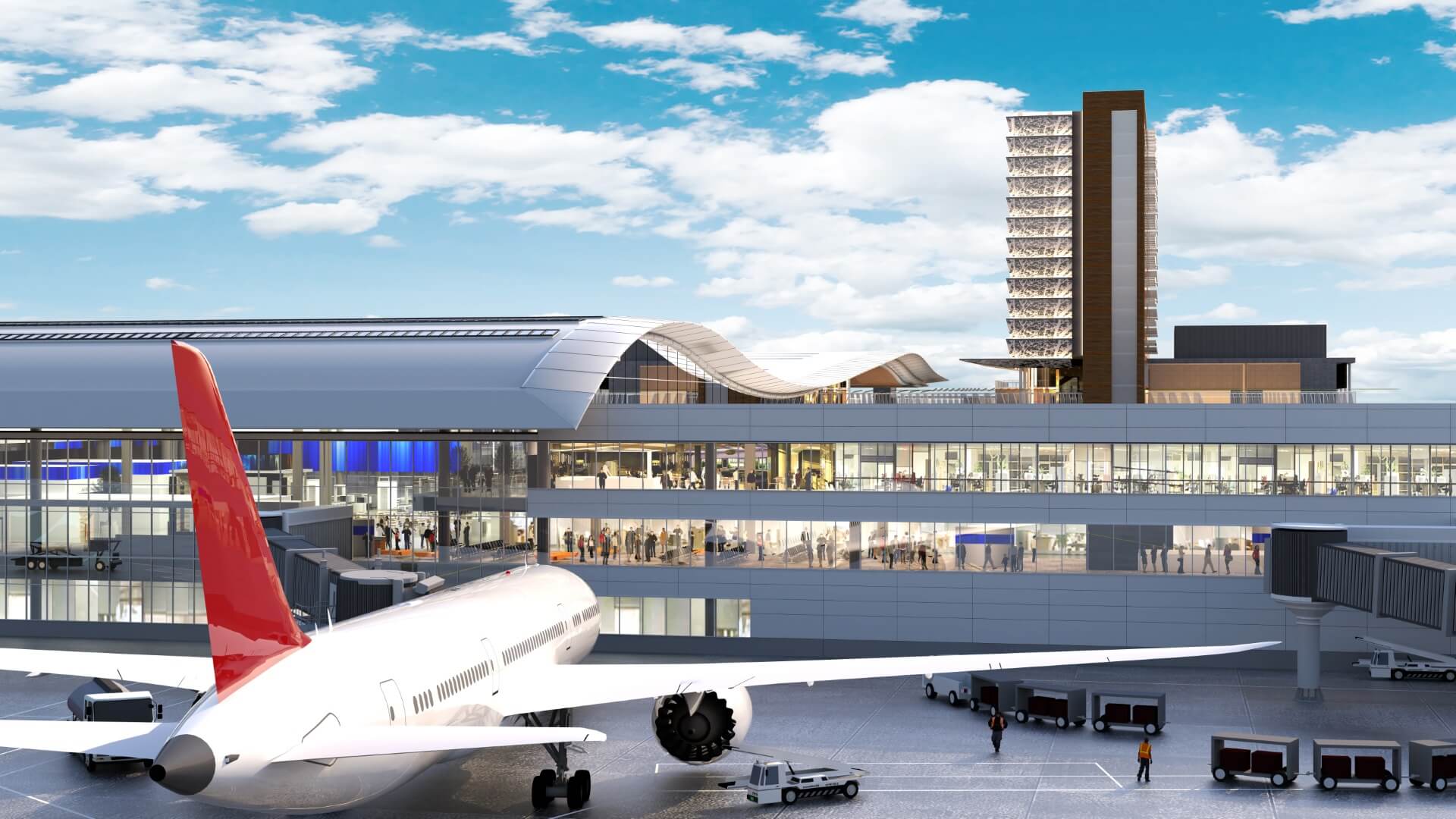 First off, when it comes to air travel, Brentwood Meadows is quite strategically located. The Nashville International Airport, a significant hub for many domestic and international flights, is just a stone's throw away. By car, residents can find themselves at the airport terminals in no time, making it incredibly convenient for those frequent fliers or for welcoming out-of-town guests. The airport itself, with its recent renovations and additions, boasts a plethora of dining and shopping options. So, whether you're catching a flight or waiting for a loved one, the experience is quite pleasant.
Now, diving into public transportation – Nashville has been making strides in this area. Close to Brentwood Meadows, there are several bus stops that are part of the city's extensive bus network. These buses, operated by the Metropolitan Transit Authority, crisscross the city and are a reliable mode of transportation for many residents. Whether you're heading downtown for work, looking to explore the city's vibrant music scene, or just embarking on a shopping spree, these buses can get you there efficiently.
Additionally, for those who prefer a more eco-friendly mode of transportation, there are bike-sharing stations nearby. Especially on those beautiful Nashville days, biking can be a fantastic way to navigate the city. Plus, it's a bonus workout! The city has been actively working on expanding its bike lanes, ensuring safer routes for cyclists.
In the pipeline, there are also talks and plans for expanding the city's light rail and rapid bus transit options, aiming to make the city more accessible and reduce traffic congestion. With Brentwood Meadows' strategic location, it's expected to benefit from these expansions.
All in all, while Brentwood Meadows offers the serenity and charm of a suburban enclave, it's incredibly well-connected. Be it jetting off on a vacation or just navigating the daily hustle and bustle of Nashville city life, residents here are well-positioned to do so with ease.