Brentview Hills, Nashville, TN Homes for Sale
Brentview Hills, Nashville, TN Homes for Sale
October 3, 2023
Brentview Hills Homes
Homes in Brentview Hills, Nashville, TN are characterized by their distinct blend of traditional and contemporary architecture. Many of the residences feature spacious designs, expansive lawns, and elegant facades. The architectural styles range from charming mid-century structures to modern houses with advanced features. Quality craftsmanship is evident in many of these homes, with meticulous attention to detail in both construction and design elements. Hardwood floors, granite countertops, and state-of-the-art appliances are common features that residents have come to expect in Brentview Hills homes.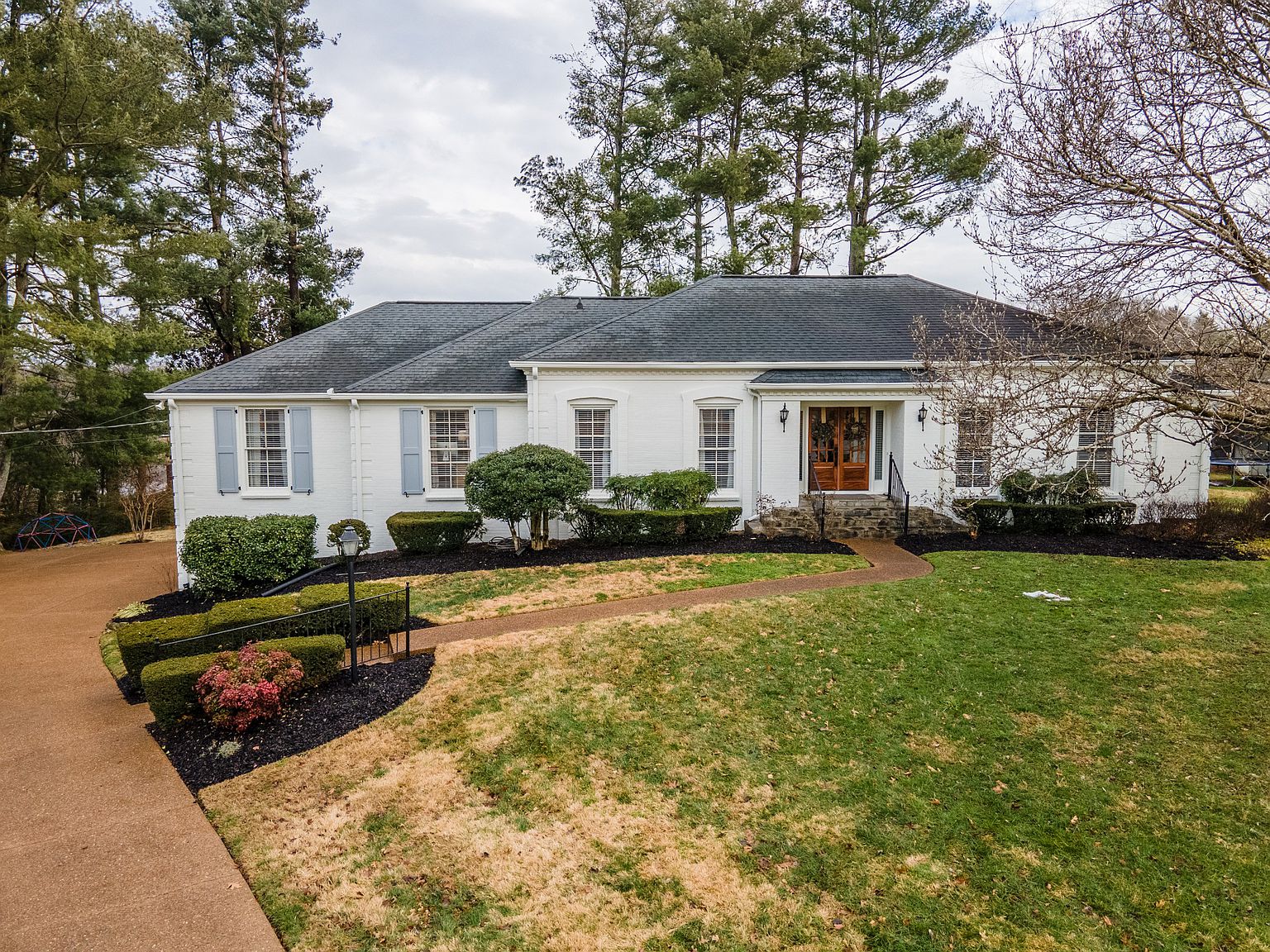 The community of Brentview Hills is as inviting as the homes themselves. Lined with mature trees and well-manicured lawns, the streets offer a serene setting that is ideal for families and individuals alike. With its strategic location in Nashville, Brentview Hills combines the best of suburban living with easy access to the city's amenities. The neighborhood enjoys proximity to parks, shopping centers, and reputable schools, making it a sought-after location for both young families and retirees.
Furthermore, the surrounding community fosters a strong sense of unity and camaraderie among residents. Numerous community events and gatherings are held throughout the year, promoting a connected and cohesive neighborhood environment. Brentview Hills also prioritizes safety, boasting low crime rates and active neighborhood watch programs. Many families and individuals are drawn to Brentview Hills not just for its beautiful homes but for the promise of a secure, community-oriented lifestyle.
In addition to its internal community strengths, the location of Brentview Hills provides residents with the convenience of city amenities without the hustle and bustle of downtown living. A short drive away from the heart of Nashville, those living in Brentview Hills can easily enjoy the city's vibrant music scene, delectable culinary offerings, and cultural attractions. Yet, returning home means reentering a peaceful sanctuary away from the city's fast pace.
Moreover, outdoor enthusiasts will find themselves at home in Brentview Hills. With its close proximity to parks and recreational areas, residents have ample opportunity for hiking, jogging, or simply enjoying nature. The local parks are not just open green spaces but often serve as community gathering points, further strengthening the neighborhood's sense of togetherness.
Similar Communities
Adjacent to Brentview Hills, neighborhoods like Hillwood Estates and Belle Meade Links offer homes and lifestyles that resonate with the elegance and comfort that Brentview Hills is renowned for.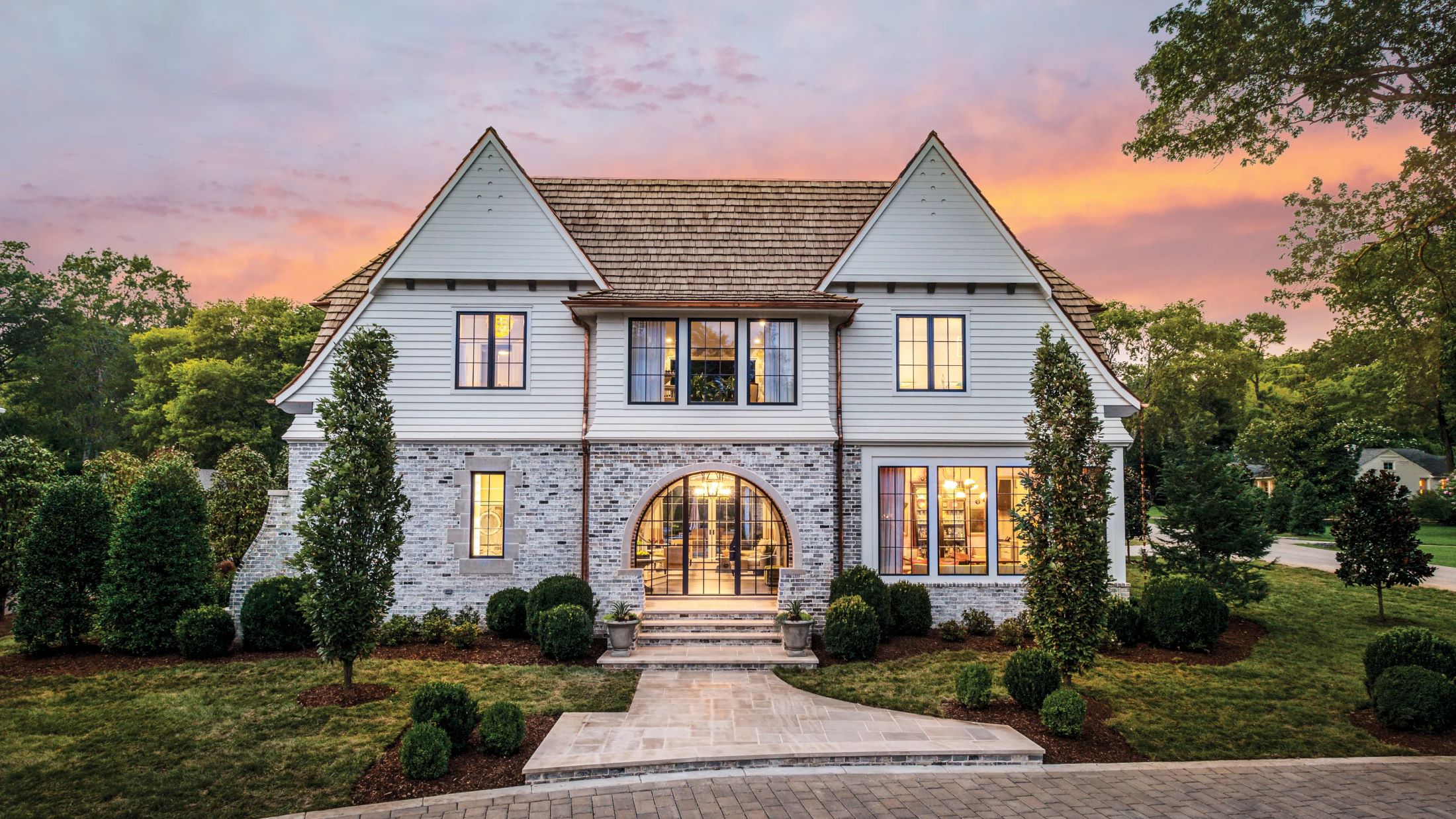 Hillwood Estates is a neighborhood that exudes charm and class, characterized by homes that marry classic Southern architecture with modern luxuries. Much like Brentview Hills, homes in Hillwood Estates often feature sprawling lawns, meticulously crafted landscapes, and architectural designs that range from vintage to contemporary. Many of the homes in Hillwood Estates have undergone renovations, updating their interior spaces while preserving their timeless exteriors, providing residents with all the conveniences of modern living within a classic facade.
Belle Meade Links, on the other hand, carries a reputation of opulence blended with an inviting community spirit. Its homes, like those in Brentview Hills, are spacious and constructed with the highest attention to detail. The neighborhood gets its name from its proximity to golf courses, making it an ideal place for golf enthusiasts. Belle Meade Links also boasts tree-lined avenues and lush greenery, lending it an atmosphere of tranquility. The community is tight-knit, often organizing events and gatherings that help maintain the close relationships among neighbors.
Another noteworthy neighborhood is Green Hills. While it's more known for its upscale shopping centers and boutiques, the residential side of Green Hills mirrors the luxury and elegance found in Brentview Hills. The homes are a mix of traditional and modern designs, with most sitting on generous plots of land, offering residents ample private space. What sets Green Hills apart is its vibrant commercial scene, giving residents the luxury of living in a serene environment while being just a stone's throw away from some of Nashville's finest dining and shopping experiences.
Sylvan Park, though a bit more eclectic, offers a lifestyle and construction style that's comparable to Brentview Hills. Homes in Sylvan Park range from charming bungalows to grander houses, all exuding a sense of warmth and community. The neighborhood is also home to several parks and green spaces, allowing residents to enjoy outdoor activities with ease. The community vibe in Sylvan Park is undeniably strong, with local businesses and eateries promoting a sense of neighborhood unity and camaraderie.
Food Scene
When it comes to dining near Brentview Hills in Nashville, residents and visitors are certainly spoiled for choice. The area boasts a diverse culinary landscape that caters to a range of palates and preferences. Whether you're in the mood for upscale dining, a casual bite, or international flavors, the vicinity has something to offer.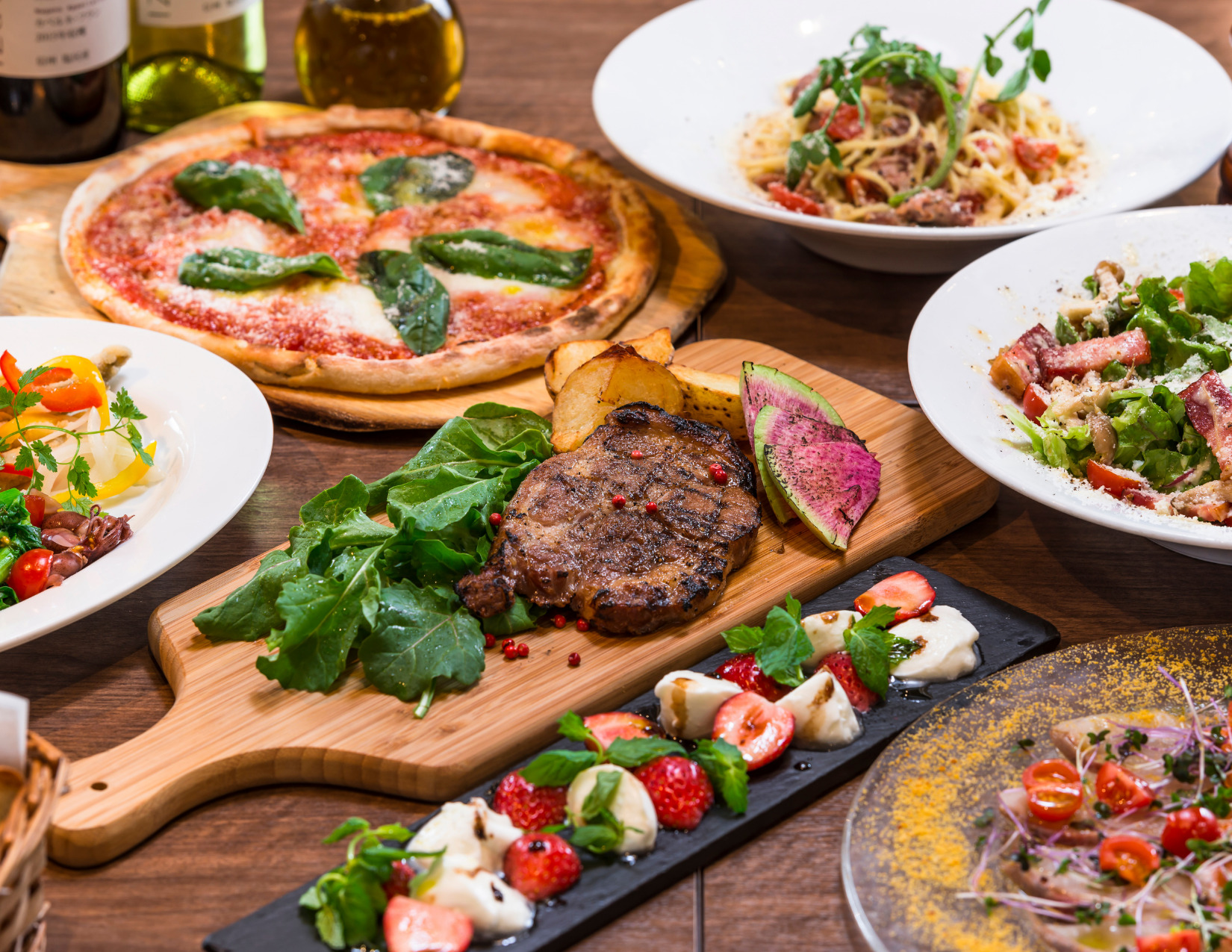 A standout in the local dining scene is the array of Southern eateries that serve up traditional favorites. Many of these establishments, often family-owned, have been part of the community for generations. They pride themselves on using heirloom recipes and locally-sourced ingredients, resulting in dishes that are rich in flavor and history. It's not uncommon to find patrons engaged in animated discussions about the best place for fried chicken or which joint serves the most authentic biscuits and gravy.
For those craving international flavors, the area near Brentview Hills doesn't disappoint. There's a delightful tapestry of eateries offering everything from savory Italian pasta dishes to spicy Thai curries. Some of the Asian bistros in the vicinity are particularly renowned for their sushi and sashimi selections, with fish sourced from the freshest providers. On the other hand, the local Italian trattorias, with their cozy ambiances and hearty dishes, have become date night favorites for many couples.
Of course, for those days when you're just looking for a quick bite or a place to catch up with friends over coffee, there's an abundance of cafes and bistros dotting the area. Many of these cafes are also big on sourcing organic and local, turning even a simple sandwich or salad into a gourmet experience. Add to that the artisanal coffee roasts and specialty brews they offer, and it's clear why these spots often become daily staples for many locals.
And let's not forget the vibrant bar and grill scene near Brentview Hills. These establishments, often brimming with energy, are perfect for unwinding after a long day. With an array of craft beers, inventive cocktails, and live music performances, they encapsulate the lively spirit of Nashville's dining and entertainment culture.
Entertainment
Brentview Hills, situated in the heart of Nashville, is surrounded by an energetic entertainment scene that resonates with the city's rich musical legacy and sports culture. Given Nashville's title as the "Music City," it's no surprise that the area near Brentview Hills is brimming with venues where live music can be enjoyed almost every night of the week.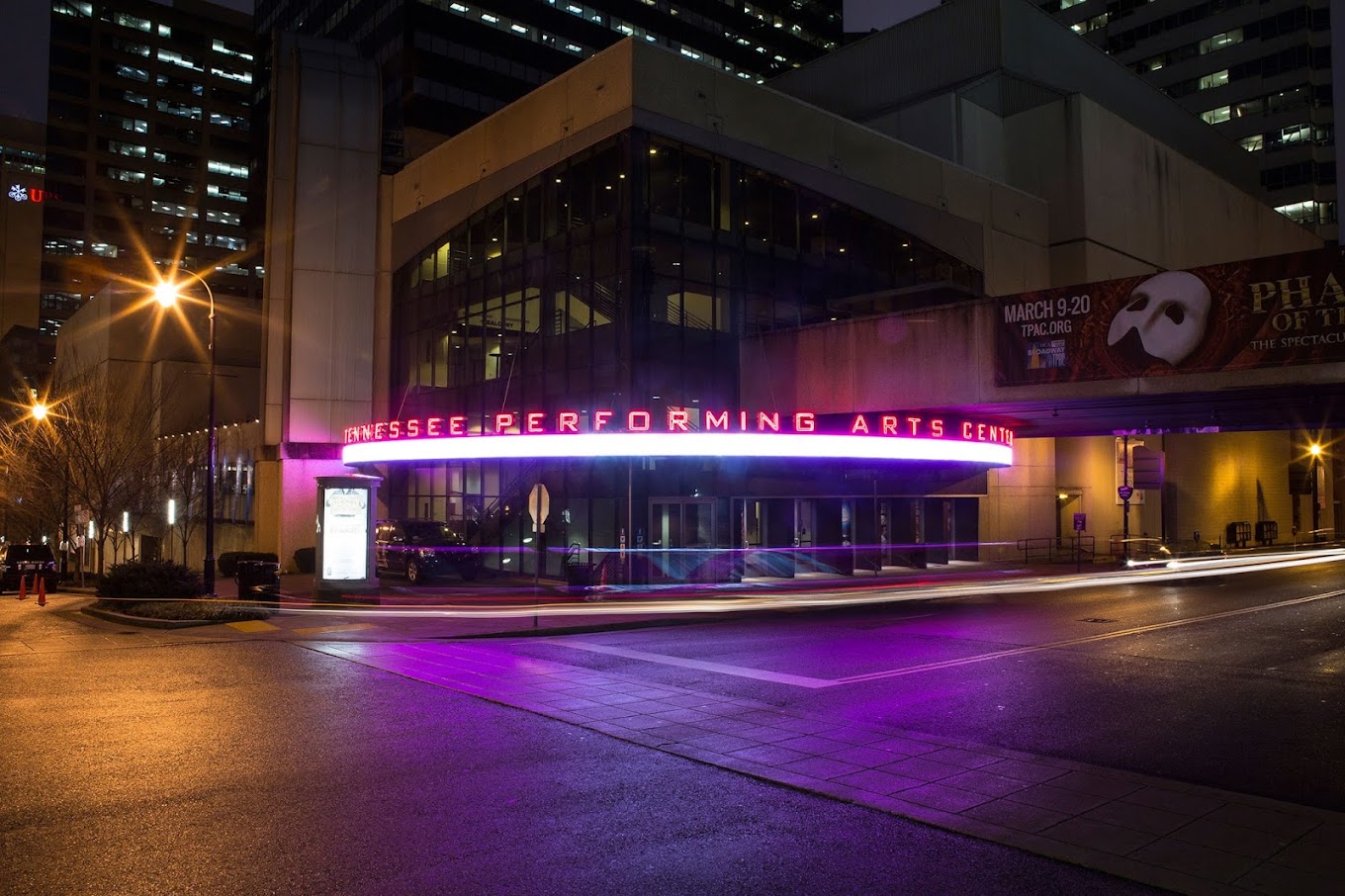 One can't talk about Nashville's entertainment without mentioning its iconic honky-tonk bars and intimate music venues. Close to Brentview Hills, there are places where emerging artists serenade crowds with country ballads, blues riffs, and indie tunes. For those looking for bigger concerts and performances, the city's main event arenas are just a short drive away, hosting international artists and bands throughout the year.
Beyond music, Nashville's theater and arts scene is also quite vibrant. Close to Brentview Hills, one can find theaters showcasing everything from contemporary plays to classic productions. The local art galleries, often featuring works from local artists, add a touch of color and culture to the city's entertainment landscape.
On the sporting front, Nashville, and by extension the vicinity of Brentview Hills, is a hub of excitement. Football fans in the area rally behind the Tennessee Titans, and when game day approaches, the atmosphere is electric. Tailgating events, watch parties, and post-game celebrations are the norms during the season. For those who are more inclined towards hockey, the Nashville Predators provide thrilling games that draw crowds from all over the city. The passion for sports in Nashville is contagious, making every game an event to remember.
For residents of Brentview Hills and nearby neighborhoods, the blend of cultural performances, music, and sports ensures that there's always something happening around the corner. Whether it's catching a live band at a local bar, cheering for a home team, or enjoying a play, the entertainment options are diverse and ever-evolving.
Health and Wellness
Brentview Hills, nestled in Nashville, offers its residents a plethora of health and wellness options that cater to various lifestyles and preferences. For those seeking physical activity and fitness, the area is dotted with state-of-the-art gyms and fitness centers. Many of these facilities offer specialized classes ranging from high-intensity interval training to calming yoga sessions. The local yoga studios, in particular, have gained popularity for their holistic approach, blending traditional practices with contemporary techniques to cater to both beginners and seasoned practitioners.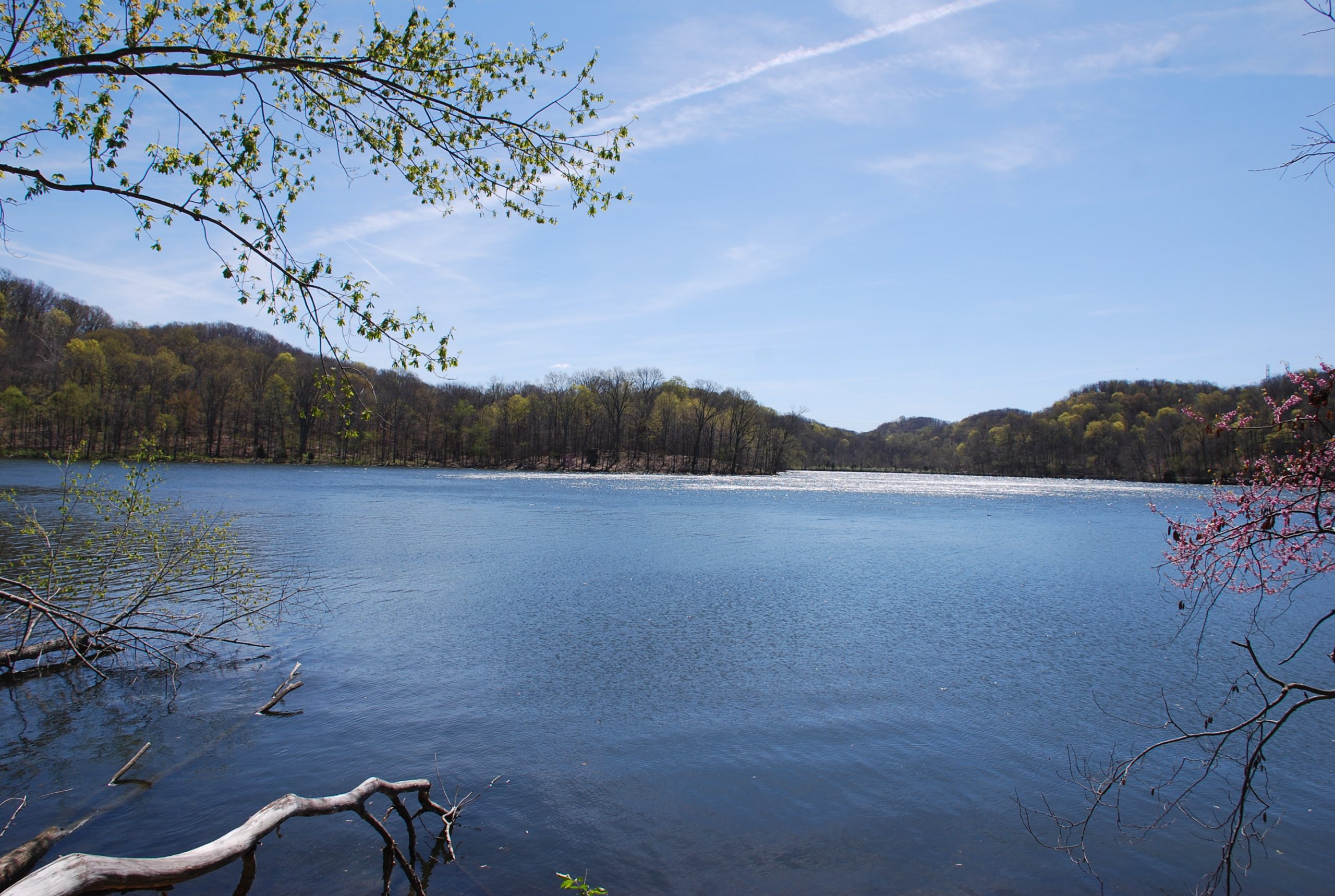 Apart from structured workouts, the area around Brentview Hills boasts scenic parks and green spaces, perfect for morning jogs, evening walks, or even meditative strolls. These green pockets not only offer residents a chance to engage in outdoor exercise but also provide a serene environment to relax and recharge amidst nature. For cycling enthusiasts, the well-maintained trails around the neighborhood provide ample opportunities to pedal away while soaking in the natural beauty.
Nashville's penchant for holistic wellness is evident in the number of wellness centers and spas that have sprouted near Brentview Hills. These centers offer a range of services from therapeutic massages to detox treatments, ensuring that residents have avenues to rejuvenate both their body and mind. Many locals swear by these retreats for their ability to provide a peaceful escape from the daily grind.
In terms of nutrition and diet, Brentview Hills is fortunate to be close to several organic and health food stores. These establishments focus on providing fresh, locally-sourced produce and products, catering to those keen on maintaining a clean and healthy diet. Weekend farmers' markets are a common sight, where local farmers and artisans display a colorful array of fruits, vegetables, and other organic products. These markets not only support local businesses but also promote the idea of eating fresh and seasonal.
Lastly, for those seeking guidance on their health journey, the area around Brentview Hills is home to numerous nutritionists, therapists, and wellness coaches. Their expertise ensures that residents have access to professional advice and support, tailored to individual needs and goals.
All in all, the proximity of Brentview Hills to such a diverse array of health and wellness options truly supports a lifestyle where balance, wellbeing, and vitality are at the forefront.
Outdoor Lifestyle
The vicinity of Brentview Hills in Nashville offers a refreshing embrace of nature, which locals and visitors alike cherish. For those who love spending time outdoors, the region presents a variety of parks, green spaces, and outdoor activities that harmoniously blend urban life with the tranquility of nature.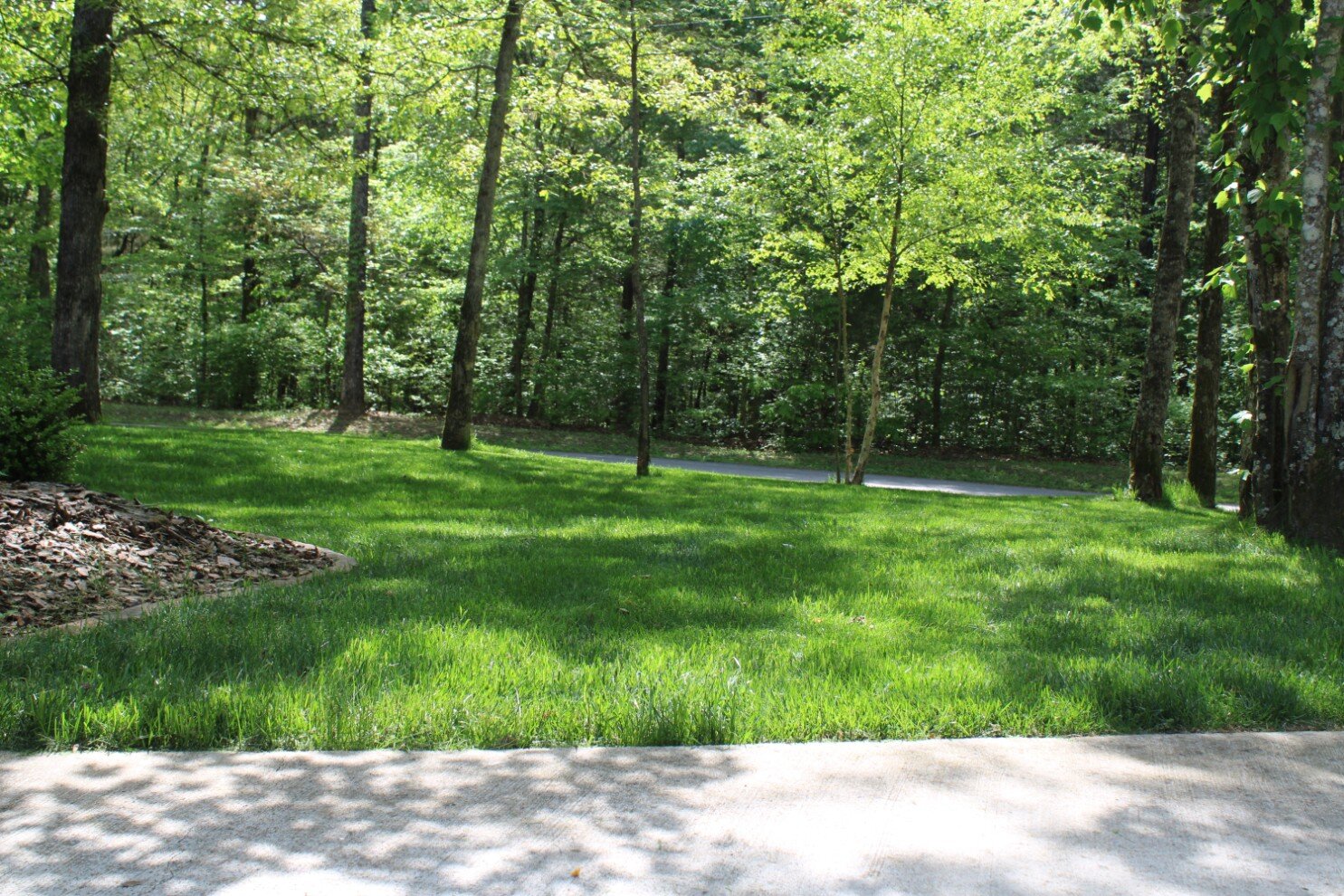 One of the most charming aspects of the Brentview Hills area is its collection of parks, each with its unique allure. These spaces are ideal for everything from morning jogs and weekend picnics to spontaneous frisbee games or simply lounging on the grass with a good book. Children can often be seen playing on well-maintained playgrounds, while nearby, groups of friends gather for casual barbecues or celebrate birthdays.
For those with a keen interest in botany or just a love for blooms, several parks boast beautifully curated gardens, showcasing native plants as well as exotic species. Spring and early summer become particularly delightful periods as blossoms paint the parks in vibrant hues. These gardens often become places of learning, with occasional workshops or guided tours helping visitors understand the local flora better.
Hiking and biking trails are another highlight in the area around Brentview Hills. Winding through wooded areas and occasionally opening up to panoramic views of the city, these trails cater to both casual strollers and more adventurous souls. Cyclists, in particular, find the trails to be a perfect blend of challenging and scenic routes, making for an invigorating ride.
Water enthusiasts aren't left out either. The proximity of some parks to water bodies means that activities like kayaking, paddleboarding, or just casual fishing are easily accessible. On a calm day, the gentle ripple of water, combined with the chirping of birds and rustling leaves, creates a serene atmosphere that many find rejuvenating.
Moreover, community engagement is strong in these green spaces. It's not uncommon to find local groups organizing events, from outdoor yoga sessions and meditation circles to community clean-up days. These activities not only promote a healthy lifestyle but also foster a sense of camaraderie and collective responsibility towards preserving the beauty of the outdoors.
In essence, the area surrounding Brentview Hills offers a rich tapestry of nature-infused experiences. Whether one is a nature enthusiast, an outdoor sports lover, or just someone seeking a peaceful nook to relax, the green expanses near Brentview Hills have something for everyone.
Education
Residents of Brentview Hills in Nashville, TN have a variety of educational options to consider for their children, spanning both private and public sectors. Within the public school domain, the Metropolitan Nashville Public Schools (MNPS) oversees a vast array of institutions, ensuring that students in the Brentview Hills area have access to quality education that is funded by taxpayer dollars. MNPS schools, like most public institutions, emphasize inclusive education and provide opportunities for students from diverse backgrounds to study in the same environment.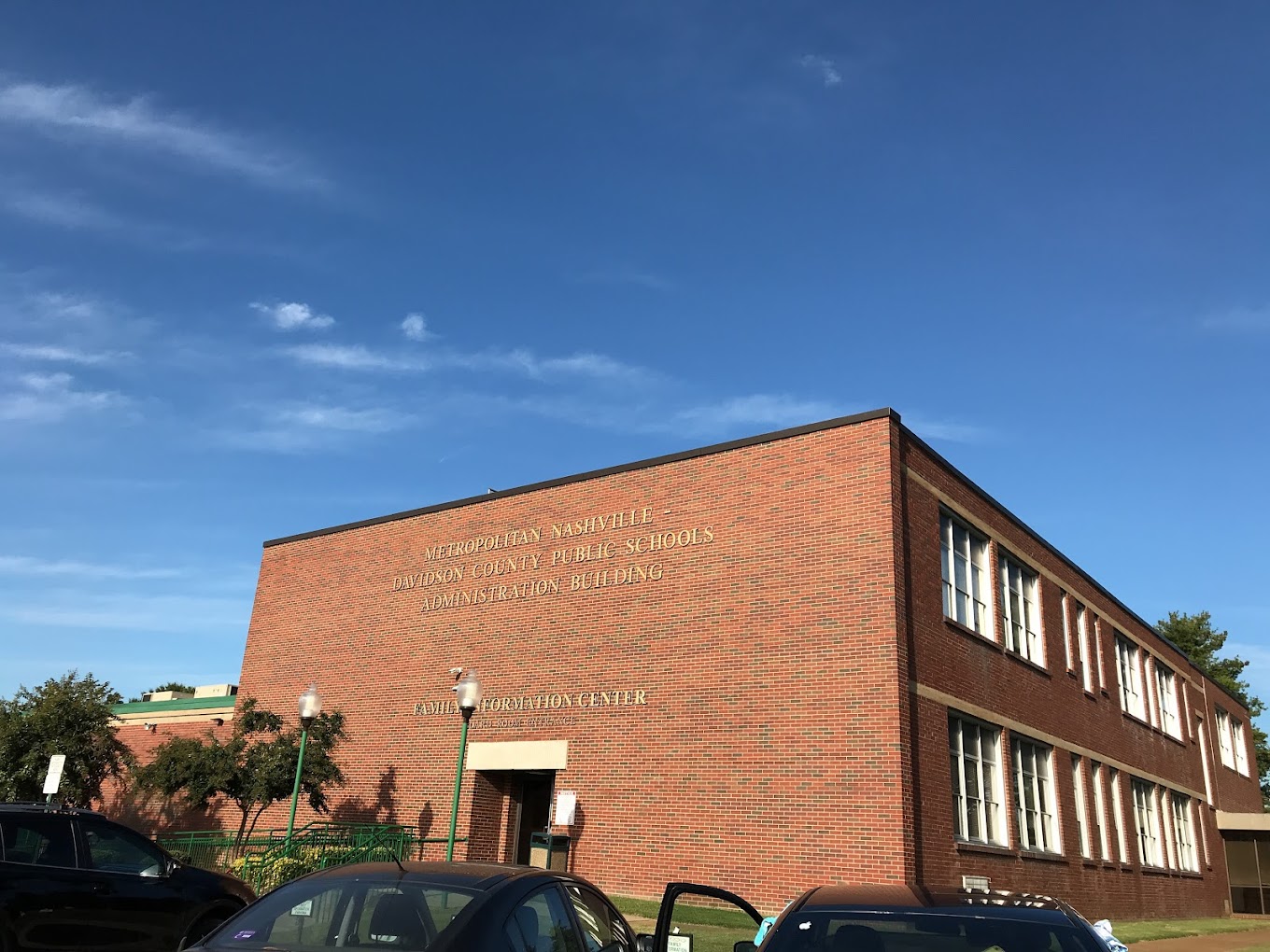 On the other hand, Brentview Hills is also in proximity to a number of esteemed private institutions. These schools often operate independently or under a private organization or religious body, and they might offer specialized curricula or a particular educational philosophy that differentiates them from public schools. Tuition fees are generally required, but many of these institutions offer scholarships or financial aid packages to make education accessible to a broader range of families. Such private schools may have smaller class sizes, and some parents believe that this allows for more personalized attention and a tailored educational experience.
Of course, the choice between private and public education is a deeply personal one for many families in Brentview Hills. Factors like class size, teaching philosophy, extra-curricular opportunities, and cost can play significant roles in decision-making. However, the presence of both options ensures that families can find an educational environment that aligns with their values and hopes for their children's futures.
Shopping and Retail
Brentview Hills in Nashville, TN, is quite the treat for those who enjoy shopping and retail therapy. Nestled in a city known for its vibrant culture and rich musical heritage, Brentview Hills is conveniently positioned near a myriad of shopping destinations that cater to a variety of tastes and budgets.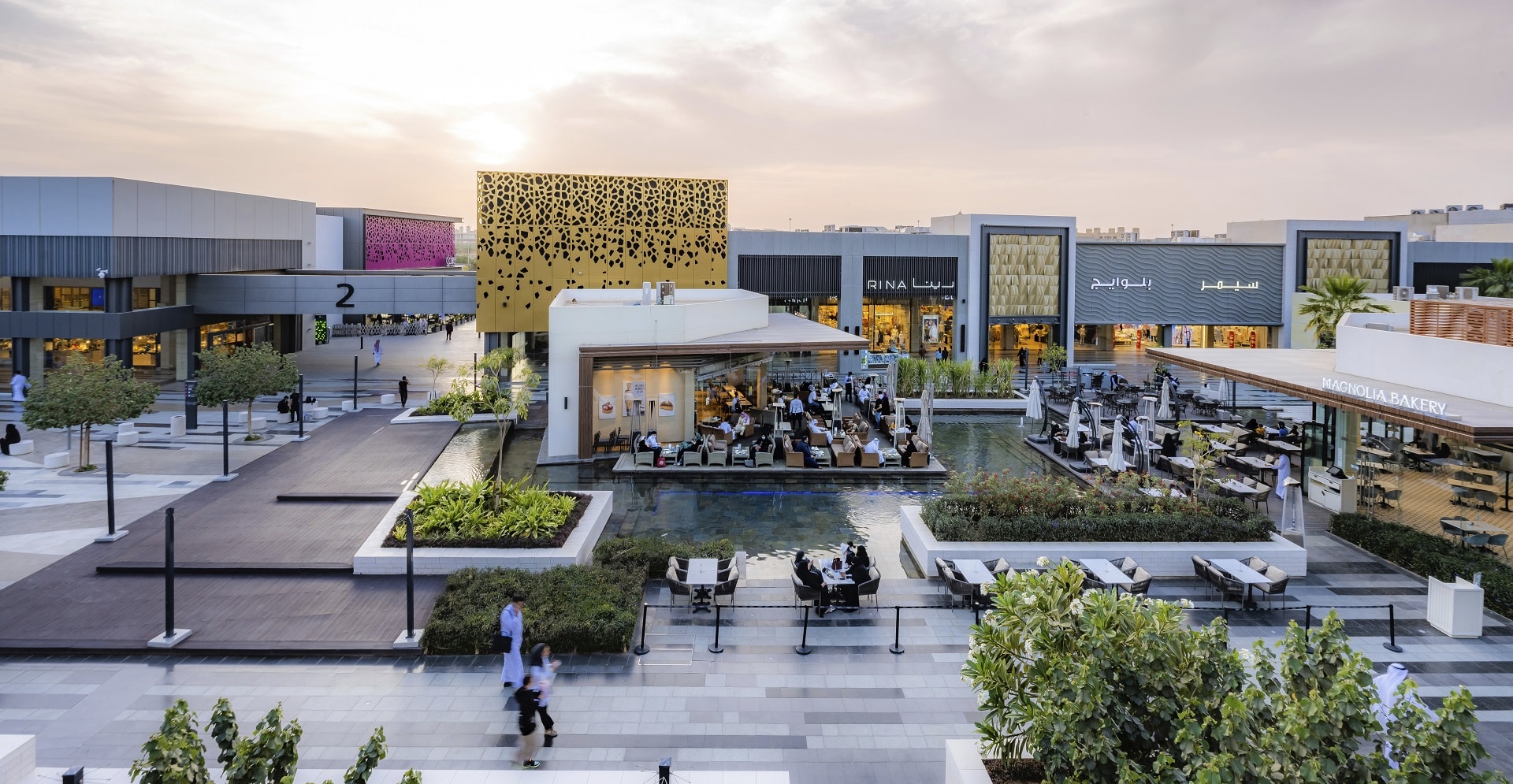 A short drive away, one can find major shopping centers that house both nationally recognized brands as well as local boutiques. These malls and shopping centers offer a mix of fashion, electronics, home goods, and more, making them a one-stop destination for residents looking for a comprehensive shopping experience. The ambiance is often enhanced with cozy cafes and eateries where one can take a break and refuel during a shopping spree.
But it's not just the larger shopping centers that draw attention. The neighborhood streets near Brentview Hills are dotted with unique boutiques and antique shops, each telling its own story. These smaller establishments often offer one-of-a-kind items, artisanal goods, and handcrafted pieces that resonate with the city's artistic flair. And let's not forget about the seasonal farmers' markets that pop up, offering fresh produce, locally made crafts, and gourmet treats. It's this mix of big retail names and charming local stores that give the shopping scene near Brentview Hills its distinctive character.
Business and Economy
In the vicinity of Brentview Hills, Nashville, TN, there's a diverse mix of businesses and industries that keep the local economy humming. At the forefront, of course, is Nashville's renowned music industry. Often dubbed the "Music City," Nashville is home to several recording studios, music labels, and talent agencies that are central to both the country music scene and other genres. This musical heartbeat brings along a range of associated businesses, from instrument shops to venues and production houses, all adding to the local economy's vibrancy.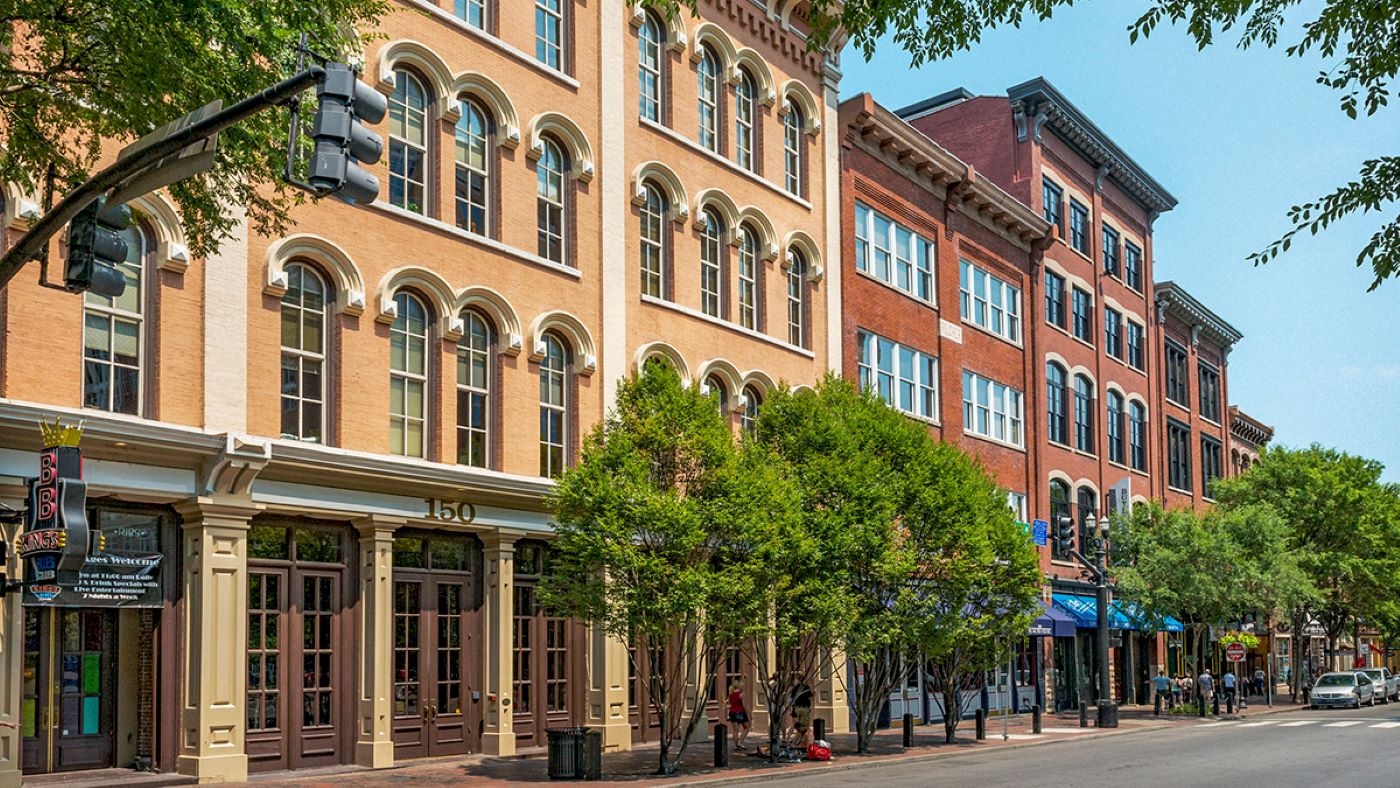 Another pillar supporting Nashville's economy near Brentview Hills is the healthcare industry. Nashville is a hub for hospitals, research institutions, and healthcare-related businesses. The presence of prominent healthcare facilities not only offers employment opportunities for residents but also underpins Nashville's reputation as a center for medical excellence in the region.
Tourism and hospitality also play a significant role. With the influx of visitors eager to experience Nashville's rich cultural history, musical landmarks, and southern charm, there's been a surge in businesses catering to these tourists. Hotels, restaurants, and entertainment venues are plentiful, and they contribute significantly to the local economy. Additionally, the city's strategic location and infrastructure make it an appealing spot for corporate headquarters and a range of other businesses, further diversifying the economic landscape near Brentview Hills.
Hotels and Lodging
In and around Brentview Hills, Nashville, TN, visitors can find a delightful array of accommodation options, making it an inviting locale for both business travelers and tourists alike. Nashville, being a major hotspot for music lovers, naturally boasts a plethora of hotels ranging from luxury establishments to budget-friendly options. These hotels often echo the city's rich musical heritage, with many offering live music nights or thematically decorated interiors that resonate with the city's history.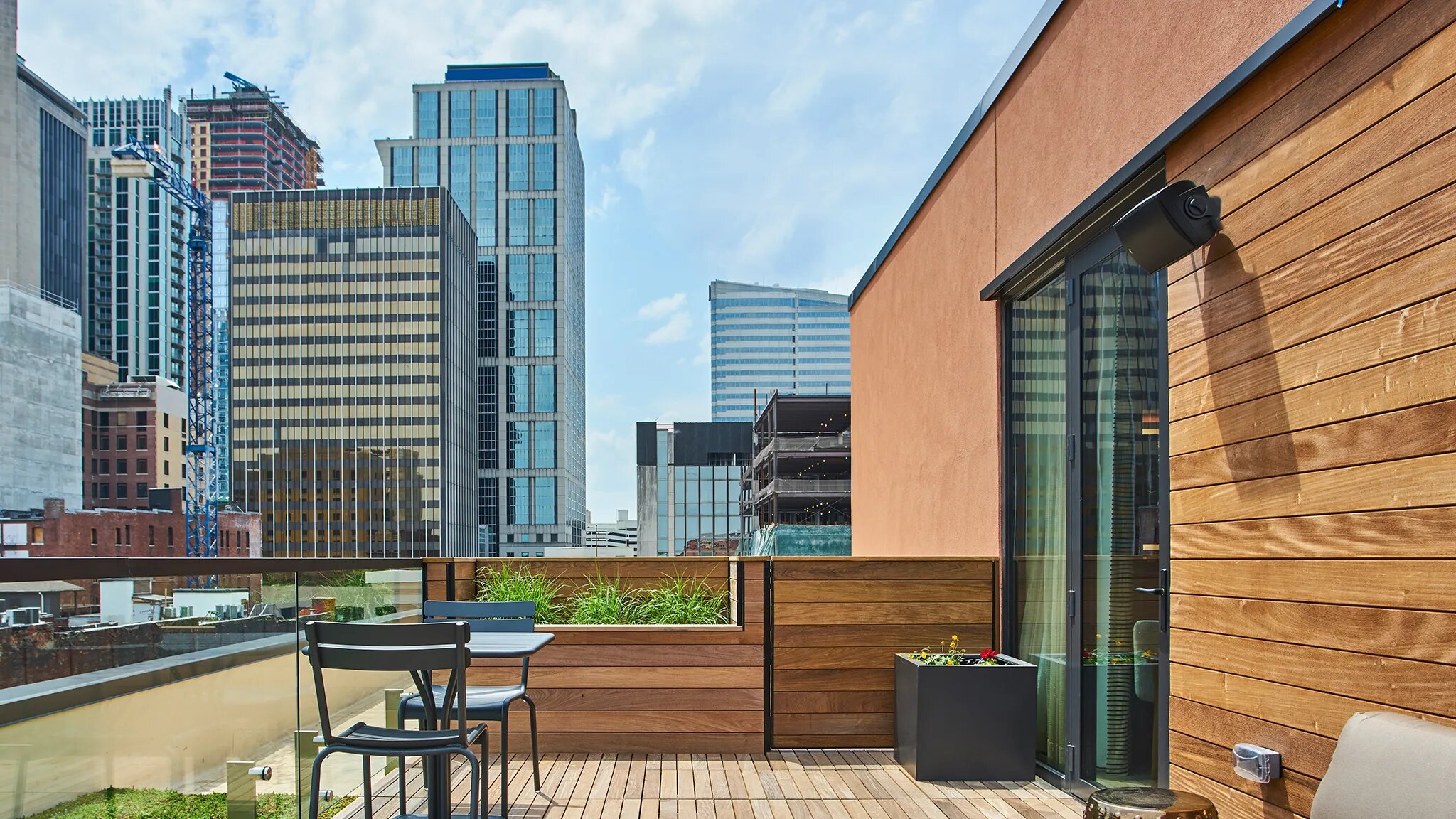 Adjacent to these more conventional accommodations, bed and breakfasts provide a homier alternative. These establishments, often set in charming, renovated homes, offer a more intimate experience. The hosts typically go the extra mile, serving up delightful southern breakfasts and sharing insider tips about the city's must-visit spots. For visitors seeking a more personalized touch to their stay, these B&Bs offer a perfect blend of comfort and local charm.
Moreover, there's been a surge in boutique lodgings that strike a balance between the two. These smaller hotels often fuse the modern amenities of larger establishments with the character and intimacy of a bed and breakfast. Given the diverse range of accommodations near Brentview Hills, visitors can easily find a place that matches their comfort preferences and budget, ensuring a memorable stay in Nashville.
Travel and Transportation
Travelers and residents near Brentview Hills, Nashville, TN, have the advantage of being fairly close to Nashville International Airport. This bustling airport, a primary hub for many national and a few international flights, ensures that whether you're jetting off on a business trip or embarking on a vacation, you're only a short drive away from taking to the skies. The airport's proximity is particularly convenient for those unexpected last-minute trips, or for friends and family visiting the Brentview Hills area.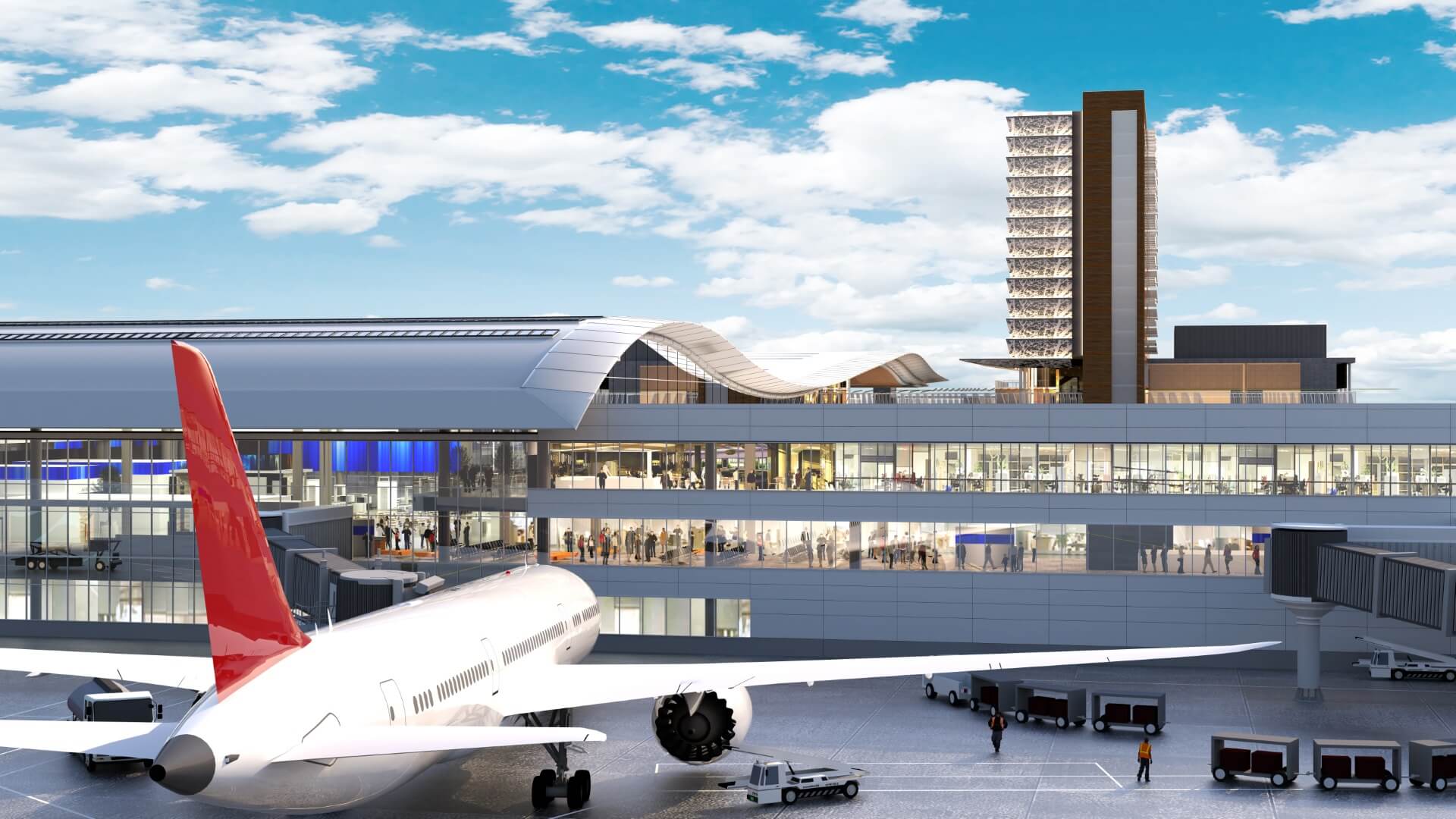 When it comes to public transportation, Nashville offers a range of options. The Metropolitan Transit Authority (MTA) runs a fleet of buses that crisscross the city. For residents of Brentview Hills, accessing these buses can provide a simple and cost-effective means to travel around Nashville. Especially during peak hours, opting for the bus can be a savvy choice to avoid the city's growing traffic congestion.
For those looking for a more direct transportation option, ridesharing services like Uber and Lyft operate extensively in the area. These can be especially handy for direct rides to and from the airport or when navigating the city during off-peak hours. All in all, Brentview Hills' location offers a blend of convenience and connectivity, ensuring residents and visitors can easily get to where they need to be.