Bradford Hills, Nashville, TN Homes for Sale
Bradford Hills, Nashville, TN Homes for Sale
October 3, 2023
Bradford Hills Homes
The homes in Bradford Hills, Nashville, TN, radiate a charm that effortlessly blends traditional Southern aesthetics with contemporary designs. These residences showcase an array of architectural styles, from quaint single-story ranch homes to more expansive two-story dwellings. Many of these houses feature brick exteriors, echoing the classic beauty of Nashville's older neighborhoods, while also offering modern amenities and finishes that cater to today's homeowners. Large windows, open-concept interiors, and meticulously landscaped lawns are just a few of the defining characteristics that make homes in this area stand out.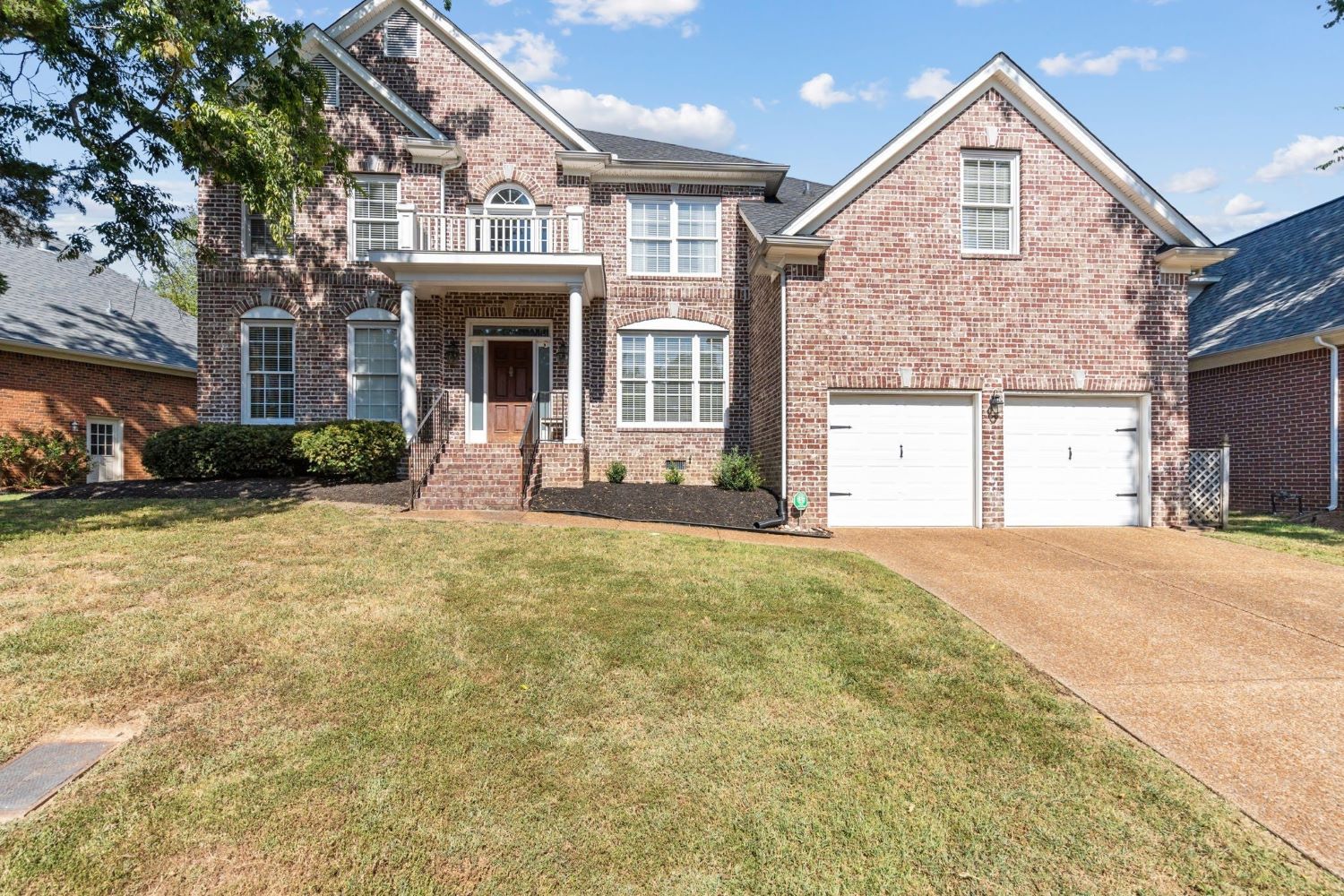 One of the undeniable attractions of Bradford Hills is the spaciousness it offers to its residents. The plots are generously sized, allowing homeowners the luxury of private backyards – a rarity in many urban environments. Here, one can often find wooden decks, patios, and even the occasional swimming pool, creating a perfect setting for family gatherings, barbecues, or a quiet evening under the stars. These open spaces provide not only a sense of freedom but also a canvas upon which homeowners can express their personal tastes and lifestyles.
In addition to the architectural and spatial allure, the homes in Bradford Hills benefit from their location within a tight-knit community. Neighbors are often more than just familiar faces; they become friends, sharing in the joys and challenges of life. This close community bond is nurtured by a myriad of local events, block parties, and communal spaces that encourage interaction and foster a sense of belonging.
The surrounding community is equally as inviting. Bradford Hills is nestled amidst an array of local amenities that cater to both the practical and leisurely needs of its residents. There are local schools, parks, and recreational areas, ensuring that families have everything they need within a short distance. For those looking for a touch of retail therapy or a night out, a bevy of shops, restaurants, and entertainment venues are just a short drive away.
Furthermore, Bradford Hills boasts a rich tapestry of green spaces. Mature trees line the streets, and community parks provide a refuge for those seeking a moment of tranquility or a place for children to play. These green pockets not only add to the aesthetic appeal of the area but also contribute to the overall health and well-being of its inhabitants. The local commitment to preserving these natural spaces underlines the community's dedication to a balanced and harmonious lifestyle.
Similar Communities
Adjacent to Bradford Hills, the neighborhood of Holt Woods captures a similar essence in terms of price point and architectural allure. Like its neighboring Bradford Hills, Holt Woods homes exhibit a blend of traditional Southern charm and modern finishes. The residences, predominantly brick-faced, offer homeowners the comfort of spacious interiors and well-landscaped exteriors. The communal vibe is also quite pronounced in Holt Woods, with neighbors often coming together for festive occasions and community events.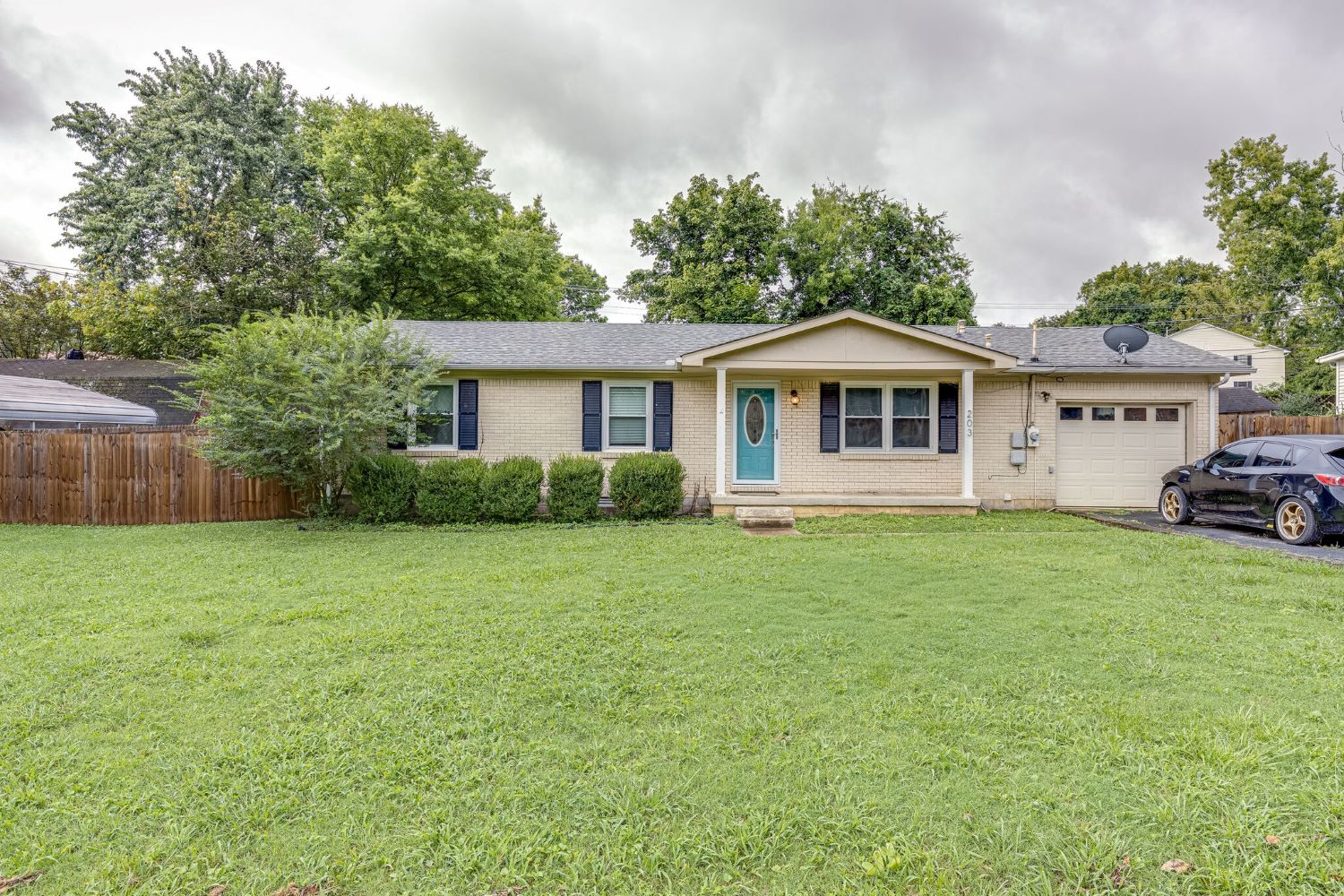 Another area echoing the sentiment of Bradford Hills is Whispering Hills. Located a short distance away, this neighborhood has a mix of ranch-style homes and two-story dwellings that mirror the aesthetics and price range of Bradford Hills. Whispering Hills is a haven for families and professionals alike, offering its residents not just homes, but a lifestyle replete with convenience and community bonding. Local parks and schools are easily accessible, ensuring that the needs of families are met with ease.
Tusculum Heights is yet another neighborhood that mirrors the characteristics of Bradford Hills. Its homes, reminiscent of the mid-20th-century designs interspersed with modern construction, offer a comforting blend of the old and new. Much like Bradford Hills, Tusculum Heights places emphasis on open spaces, with many homes boasting expansive backyards perfect for outdoor activities and gatherings. The community-centric ethos of the area is palpable, with numerous events and activities fostering camaraderie among the residents.
Edmondson-Cloverland, not far from Bradford Hills, also offers a lifestyle and housing construction that parallels that of Bradford Hills. Its homes, marked by both modern and traditional designs, fall within a similar price point, making it an attractive option for those who admire the Bradford Hills way of life but are seeking an alternative. The community is replete with amenities, from shopping centers to parks, ensuring that the residents never have to venture far for their needs. The neighborhood vibe is welcoming, fostering a sense of belonging among its inhabitants.
While each of these neighborhoods bears its unique identity and charm, their shared characteristics of construction style, price point, and lifestyle ensure that the residents enjoy a harmonious blend of tradition, modernity, and community spirit, much like those in Bradford Hills.
Food Scene
When it comes to dining options near Bradford Hills, Nashville doesn't disappoint. Just a short drive from this serene neighborhood is a gastronomic world waiting to be explored, offering a tantalizing range of flavors and cuisines to suit every palate.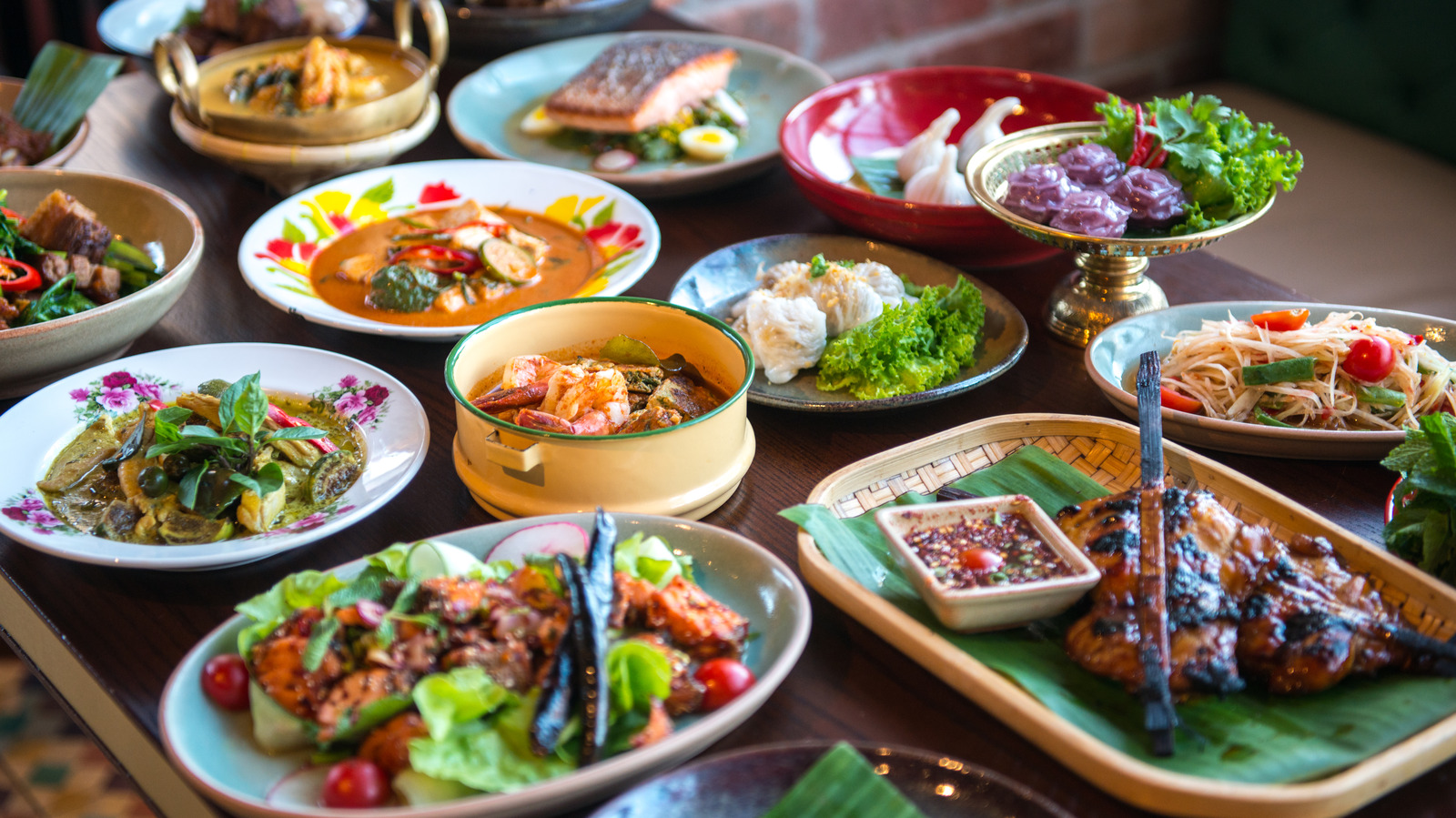 For those with an inclination towards Southern comfort food, there are establishments that have mastered the art of traditional dishes, serving up heaping plates of fried chicken, buttery biscuits, and flavorful collard greens. These places often have that warm, homey ambiance, making diners feel like they've stepped into a family gathering rather than a commercial establishment.
If global flavors are what you're seeking, the area offers a plethora of international cuisines. From the rich and aromatic curries of Indian restaurants to the savory stir-fries of Thai eateries, the diversity in food mirrors the cosmopolitan nature of Nashville itself. There's a certain thrill in being able to travel the culinary world without straying too far from home.
For the health-conscious, a growing number of restaurants are focusing on organic, farm-to-table offerings. Fresh salads, artisanal sandwiches, and green smoothies dominate their menus, ensuring diners can indulge without a hint of guilt. These eateries often pride themselves on sourcing local produce, emphasizing the freshness and quality of their ingredients.
Of course, for those occasions that call for something special, there are several upscale dining options in the vicinity. With elegant interiors, attentive service, and meticulously crafted dishes, these restaurants are perfect for celebrating milestones or simply enjoying a luxurious night out.
And let's not forget the plethora of cozy cafes and coffee shops dotting the area. Whether it's a piping hot cappuccino, a freshly baked pastry, or just a quiet corner with a good book, these spots offer a respite from the hustle and bustle, providing a perfect setting for relaxed conversations or solitary musings.
With such a vibrant and diverse dining scene at its doorstep, Bradford Hills truly offers its residents a taste of the best that Nashville has to offer.
Entertainment
Nashville, fondly referred to as "Music City," has an entertainment scene that's hard to rival, and living near Bradford Hills places you right at the heart of it all. Just a stone's throw away, the famed music venues of the city come alive every night with the sounds of country, rock, blues, and everything in between. For those nights when you're itching for some live music or a performance, there's always a show or concert to catch in one of the many venues that dot the city's landscape.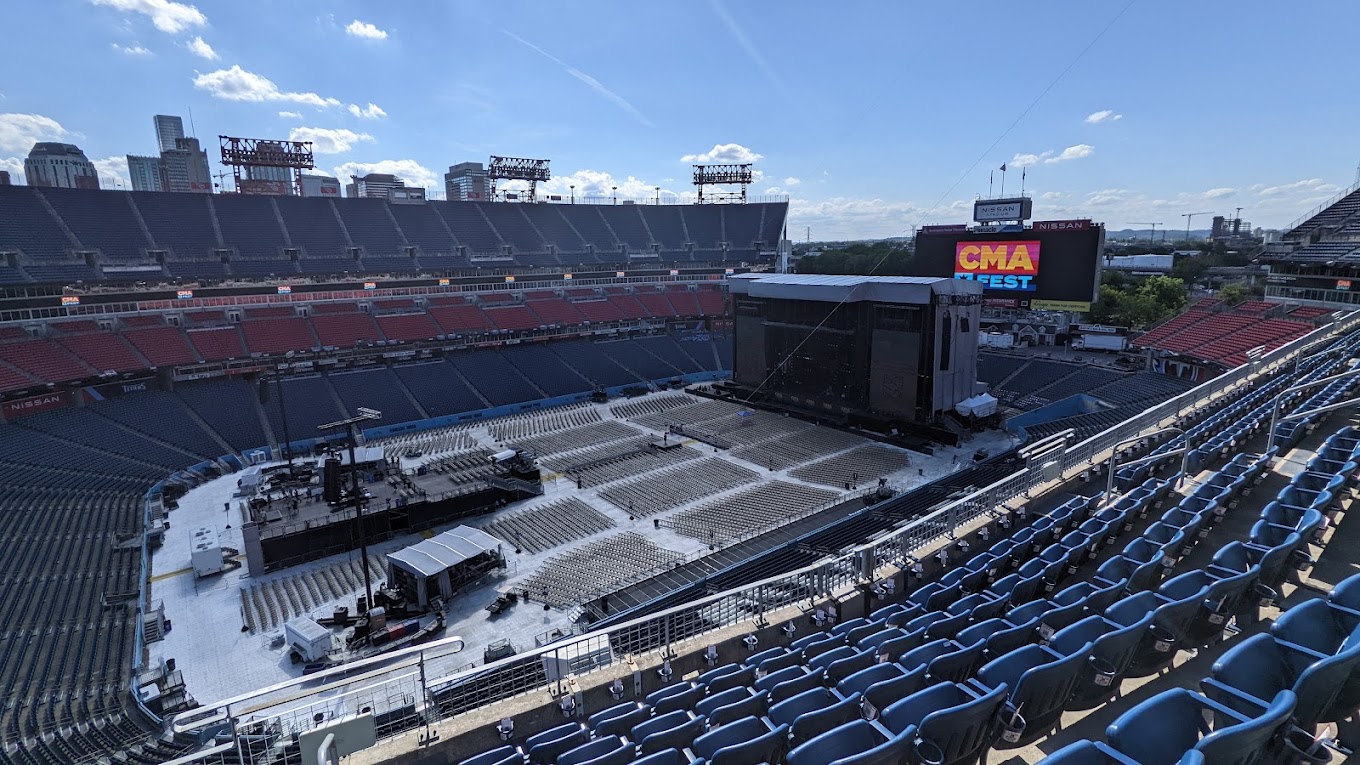 But it's not just about the music. Nashville is a city that loves the arts. Around Bradford Hills, you'll find theaters showcasing everything from Broadway-style performances to intimate plays by local playwrights. The city's burgeoning film scene also means that film festivals and special movie screenings are frequent, offering a mix of indie films, classics, and blockbuster hits.
Sporting events, too, are a significant part of Nashville's pulse. The city is home to the Nashville Predators, its beloved NHL team, and on game nights, you can feel the energy resonating through the streets. If football is more your speed, the Tennessee Titans always guarantee an action-packed game, with the local community rallying behind them fervently. Not to mention, the minor league baseball games, college sports, and various other tournaments make sure there's never a dull moment for sports enthusiasts in and around Bradford Hills.
For those who prefer a more participatory form of entertainment, the area offers numerous recreational activities. From golf tournaments to marathon runs, there are plenty of opportunities to get active and socialize with fellow residents. And with the Cumberland River meandering close by, water-based events and activities add another layer to the already diverse entertainment scene.
In essence, being near Bradford Hills means that whether you're a spectator or a participant, Nashville's vibrant entertainment and sports scene ensures there's always something to look forward to, creating a perfect blend of leisure and excitement.
Health and Wellness
Being in the vicinity of Bradford Hills, Nashville, one quickly realizes that the city not only boasts a rich cultural and entertainment scene but also offers an impressive array of health and wellness options catering to a balanced lifestyle.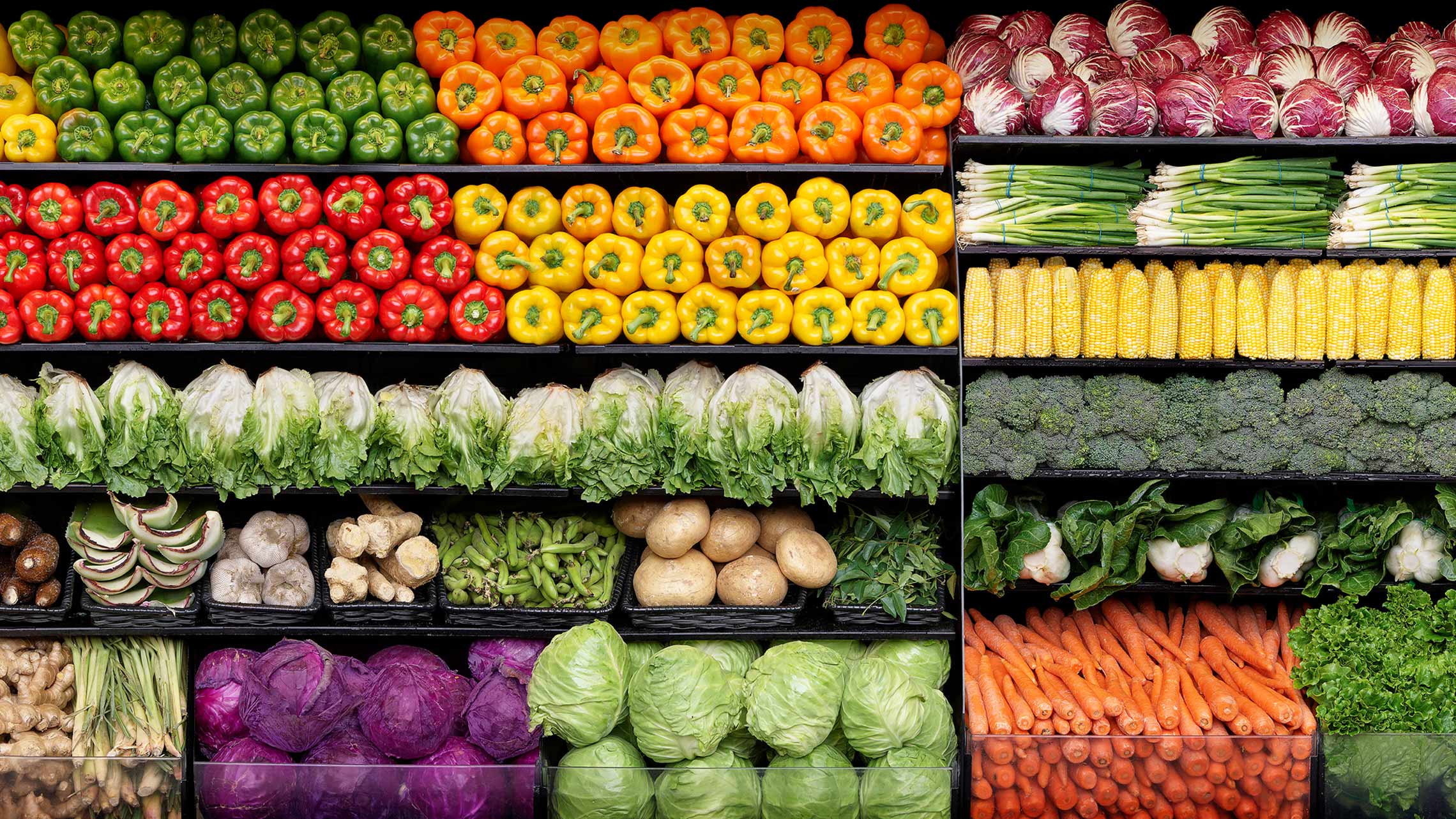 For the fitness enthusiasts, there's a myriad of state-of-the-art gyms and fitness centers peppered around the area. Many of these establishments provide a mix of traditional weight training, cardio sessions, and specialized classes ranging from yoga to high-intensity interval training. The increasing popularity of holistic exercises also means you're likely to find Pilates studios and meditation centers, offering a reprieve from the daily grind and a focus on inner well-being.
Outdoor aficionados aren't left out either. Nashville's lush landscapes offer plenty of parks and trails ideal for jogging, cycling, or just a rejuvenating walk amidst nature. The nearby Cumberland River presents an added avenue for physical activity, with kayaking and paddleboarding becoming increasingly popular among residents looking to combine fitness with the calming effects of water.
Another facet of the health and wellness scene near Bradford Hills is the plethora of organic and health-food stores. These markets prioritize locally-sourced, organic produce, ensuring that residents have access to nutritious and chemical-free food options. They often stock a range of superfoods, vitamins, and dietary supplements, making it easier for individuals to integrate these into their daily diets for optimal health.
Furthermore, mental and emotional well-being is receiving its due focus. Counseling centers, wellness retreats, and therapeutic massage clinics are more accessible than ever. They provide spaces for residents to unwind, destress, and address any emotional or mental concerns in a supportive environment.
Lastly, Nashville's holistic approach extends to its medical facilities too. World-class hospitals and clinics ensure that preventive care and medical interventions are of the highest standard. With a combination of traditional and alternative medicine practices available, individuals can choose the health path that best suits their needs.
All in all, Bradford Hills' proximity to these varied health and wellness options underscores Nashville's commitment to fostering a community where well-being, in all its forms, is celebrated and accessible.
Outdoor Lifestyle
When it comes to embracing the outdoors, the area around Bradford Hills in Nashville truly shines. The region is blessed with a tapestry of green spaces, trails, and recreational areas, each offering its unique charm and ambiance.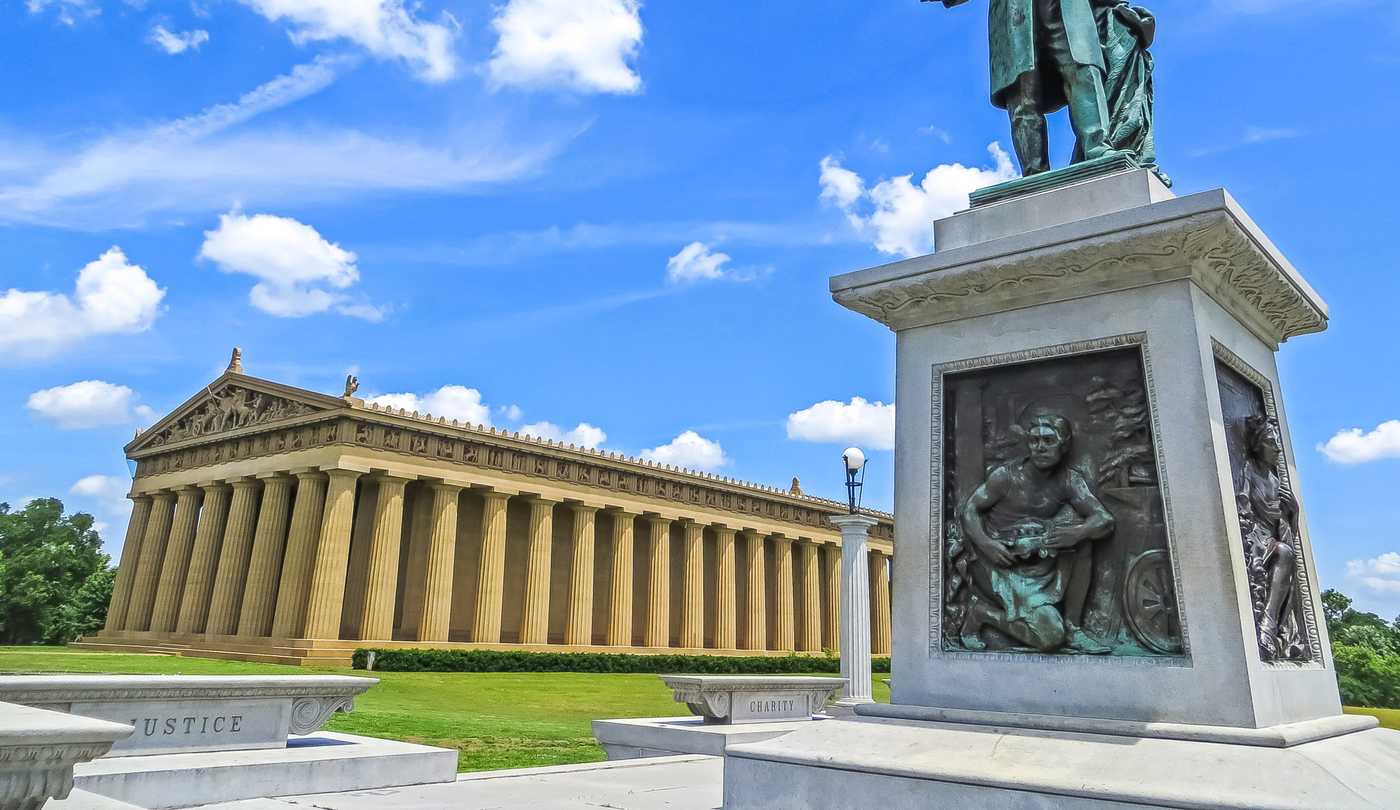 One of the standout features for residents near Bradford Hills is the accessibility to several expansive parks. These green oases are perfect for those lazy Sunday picnics, spirited frisbee games, or simply lounging with a good book under a shade tree. Children can be seen enjoying the playgrounds, while the winding trails attract both joggers and those out for a leisurely stroll. These parks often become community hubs, especially during weekends and special events, knitting the community closer with shared experiences.
Nature enthusiasts will revel in the variety of trails weaving through the Nashville landscape. These trails, ranging from easy walks to more challenging hikes, offer a firsthand experience of the region's rich biodiversity. Along the paths, one might encounter chirping birds, rustling leaves, and the occasional deer, making each excursion a mini-adventure of its own.
The Cumberland River, flowing not far from Bradford Hills, provides another dimension to the outdoor lifestyle. Its serene waters are a favorite among kayakers and paddleboarders, who find solace in the gentle rhythm of the river. The banks of the Cumberland are also dotted with fishing spots, making it a popular haunt for those looking to catch a fresh meal or just enjoy the therapeutic nature of the activity.
Furthermore, community gardens have sprouted in several areas, promoting sustainable living and offering residents a chance to cultivate their produce. These spaces not only serve as a source of fresh fruits and vegetables but also act as educational grounds, teaching both young and old about the importance of sustainable farming and ecology.
Cycling enthusiasts aren't left out either. Nashville's commitment to promoting a green lifestyle has led to the development of dedicated bike lanes and paths, ensuring safety while encouraging more residents to take up cycling, either as a form of exercise or as an eco-friendly commute option.
In essence, the vicinity of Bradford Hills offers a rich palette of outdoor experiences. Whether you're a nature lover, an adventure seeker, or someone just looking to enjoy the simple pleasures of the outdoors, this Nashville neighborhood ensures you're never too far from your next green escapade.
Education
For families residing in Bradford Hills, Nashville, educational opportunities are plentiful, with both public and private schools ensuring that students receive a robust and well-rounded education.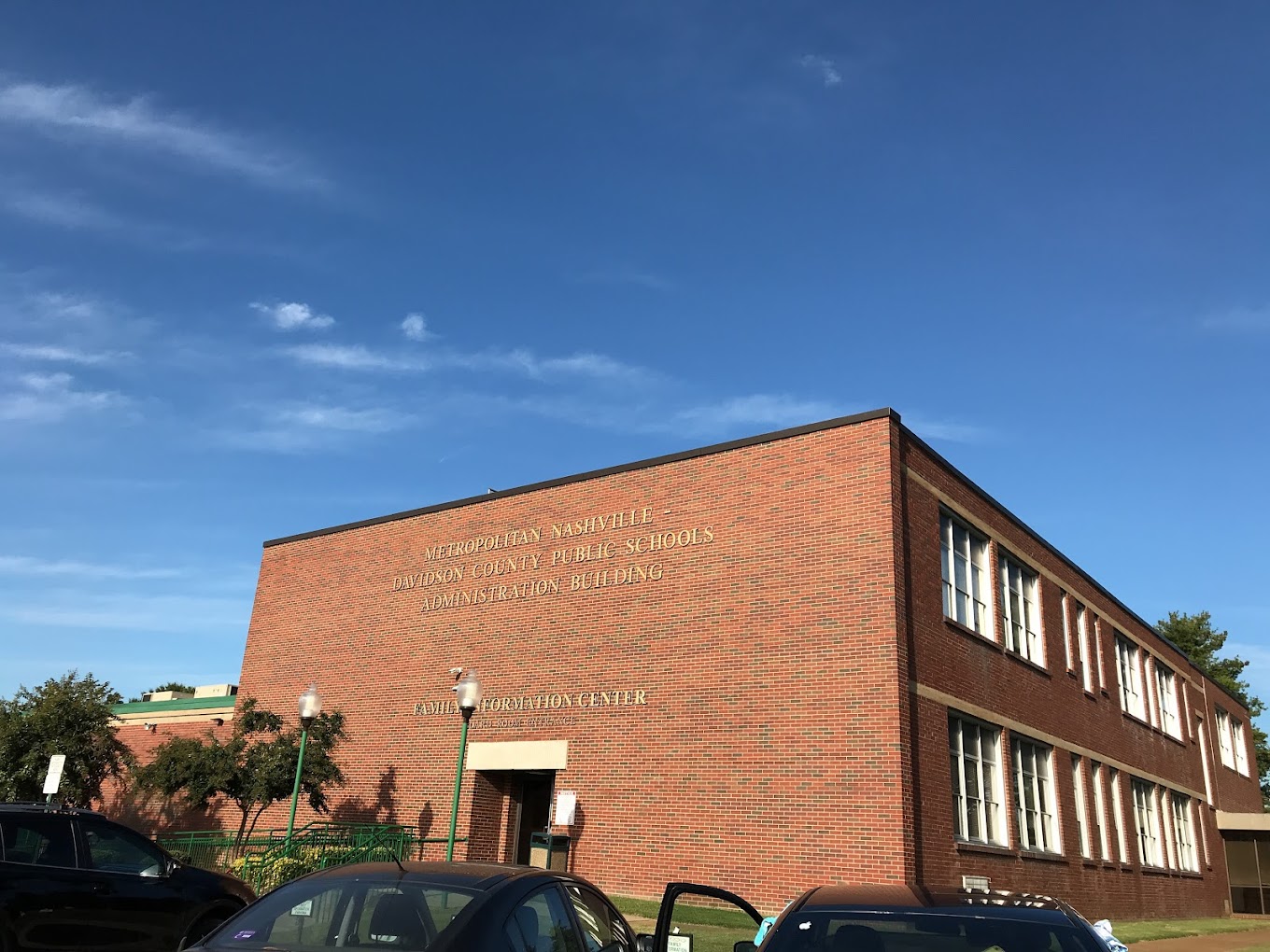 Public schools around Bradford Hills fall under the jurisdiction of the Metropolitan Nashville Public Schools district, a sizable and diverse school system that serves the entire city. The district is home to many highly-regarded elementary, middle, and high schools, each equipped with dedicated educators committed to academic excellence. These institutions prioritize a balanced curriculum that combines core academic subjects with arts, music, and physical education. What's more, many of these schools have invested in integrating technology into the classrooms, preparing students for the digital age. They also emphasize community involvement, often hosting events and workshops that encourage parental participation and community bonding.
On the private education front, families in Bradford Hills have a range of options to explore. Nashville is home to several esteemed private institutions, each with its unique ethos and teaching philosophy. While some prioritize a faith-based education, others emphasize specialized curriculums or alternative teaching methodologies, ensuring that parents can find an institution that aligns with their educational priorities and values. Many private schools also boast smaller class sizes, allowing for more individualized attention and fostering close-knit student-teacher relationships.
Furthermore, for those seeking specialized education, the area also offers institutions dedicated to the arts, sciences, and technology. Such schools provide a curriculum tailored to students who exhibit a passion or aptitude in specific fields, ensuring they receive the support and resources to hone their talents.
In addition to the traditional school setups, several institutions around Bradford Hills and greater Nashville offer special education services, catering to students with diverse learning needs and ensuring they too receive quality education in a supportive and understanding environment.
In essence, the Bradford Hills neighborhood in Nashville presents a vibrant educational landscape. With a blend of public and private options, families can rest assured that their children have access to institutions that prioritize academic achievement while fostering holistic personal development.
Shopping and Retail
Residents of Bradford Hills in Nashville find themselves surrounded by a wealth of shopping and retail destinations that cater to a diverse range of preferences and needs. Whether one is looking for a day of leisurely browsing, a quick grocery run, or a hunt for the latest fashion trends, the vicinity offers it all.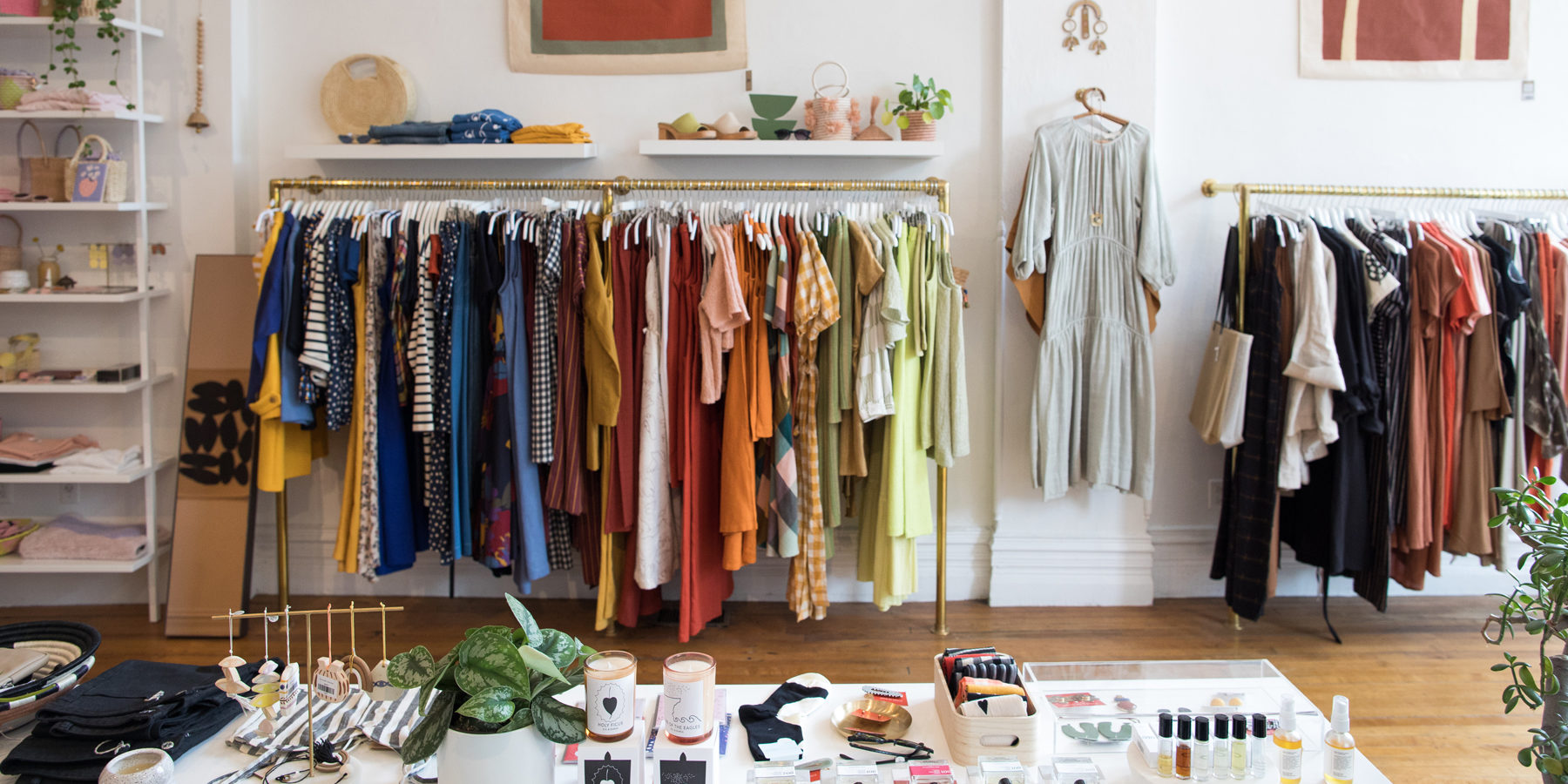 A short drive from Bradford Hills brings you to some of Nashville's most eclectic shopping districts. Here, you'll discover charming boutiques showcasing handcrafted jewelry, vintage apparel, and unique home decor. These independent stores often reflect the creativity and vibrancy of Nashville's local artisans, offering shoppers a chance to acquire one-of-a-kind pieces that echo the city's spirit.
Of course, for those who appreciate the convenience and variety of larger retail hubs, several shopping malls and centers dot the landscape. These establishments house a mix of popular national chains and local favorites, ensuring that shoppers have a wide array of choices. From high-end fashion labels to budget-friendly outlets, these centers cater to every style and wallet. And when it's time for a break, most of these malls boast an impressive array of cafes and eateries, perfect for recharging before the next bout of shopping.
For the everyday essentials, Bradford Hills' proximity to various supermarkets and convenience stores means residents never have to venture far. These stores, ranging from expansive hypermarkets to quaint neighborhood groceries, ensure that pantry staples, fresh produce, and household items are always within easy reach. Moreover, with Nashville's growing emphasis on organic and sustainable living, a growing number of these markets stock locally-sourced goods and eco-friendly products.
Lastly, no description of Nashville's retail scene would be complete without a nod to its vibrant farmer's markets. Regularly set up in various parts of the city, these markets are a treasure trove of fresh fruits, vegetables, artisanal cheeses, and hand-baked goods. A visit often turns into an experience, with live music, food stalls, and craft displays adding to the lively atmosphere.
In a nutshell, the area around Bradford Hills offers a shopping experience that seamlessly blends convenience with character, ensuring that residents have access to both essentials and luxuries, all set against the backdrop of Nashville's distinctive charm.
Business and Economy
Nashville, often associated with its vibrant music scene, is far more than just the country music capital of the world. Its economic landscape is diverse, and the areas around Bradford Hills benefit significantly from the plethora of businesses and industries that bolster the city's robust economy.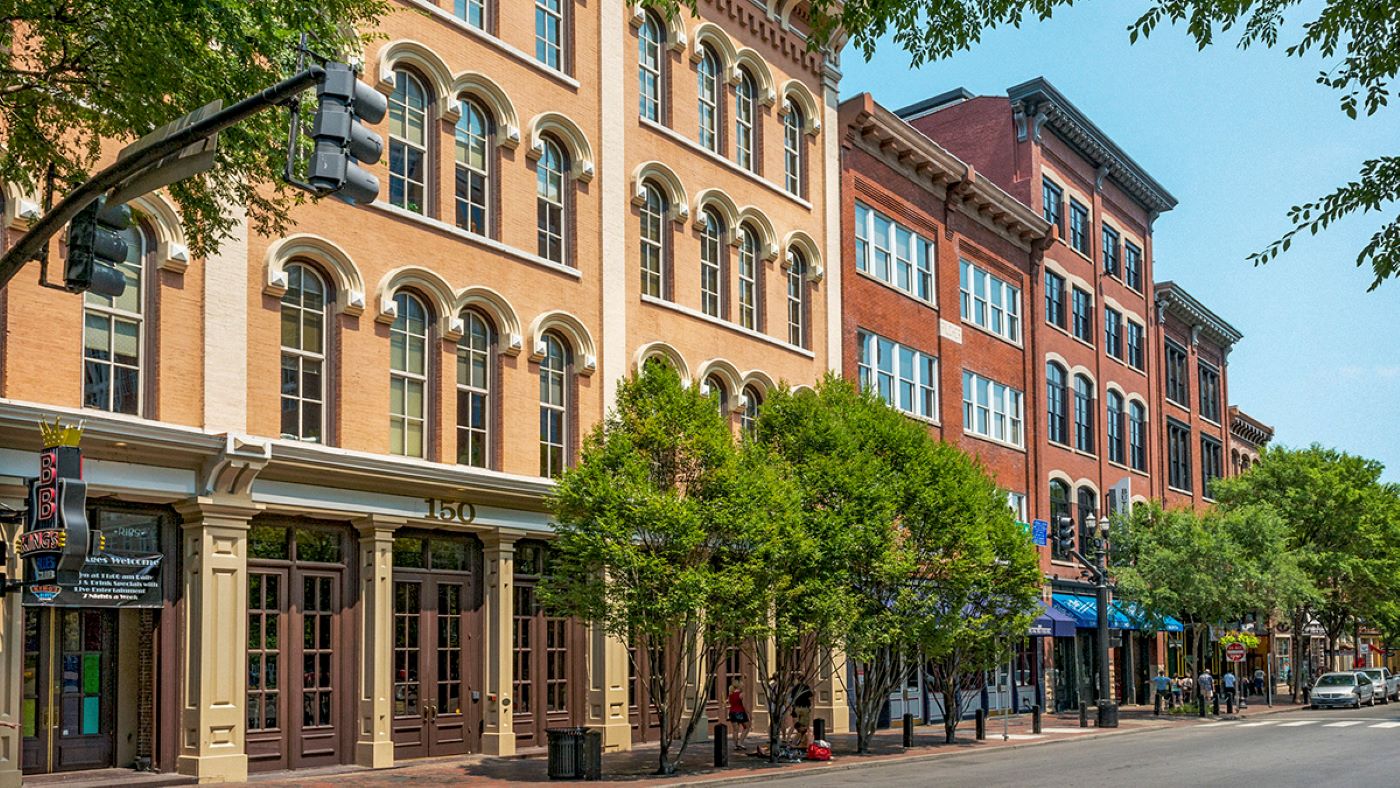 First and foremost, the music industry undeniably plays a central role in Nashville's economic fabric. Record labels, production houses, and talent agencies have set up shop in the city, providing numerous job opportunities not just for artists, but also for professionals in marketing, management, and audio engineering. This sprawling network of music-related businesses adds dynamism and a unique cultural vibrancy to the area.
Healthcare, however, is another pillar of Nashville's economy. The city has emerged as a healthcare hub, with some of the nation's premier hospitals and research institutions based here. These facilities don't just cater to patients; they're also significant employers, offering roles in medical practice, research, administration, and tech innovation. The ripple effect of such a vast industry means that numerous ancillary businesses, ranging from medical equipment suppliers to health tech startups, have flourished in the vicinity of Bradford Hills and beyond.
Higher education also makes its mark on the local economy. With institutions like Vanderbilt University and Tennessee State University within Nashville's confines, there's a thriving academic community. These institutions not only employ a considerable number of professionals but also contribute to the city's research and tech sectors, fostering innovation and growth.
Tourism and hospitality, spurred by the city's musical legacy, historical landmarks, and lively festivals, further augment Nashville's economy. Hotels, restaurants, tour operators, and event management firms abound, creating a rich ecosystem that caters to both domestic and international visitors. This influx of tourists ensures that local businesses, from quaint boutiques to artisanal cafes, thrive.
Lastly, the recent years have seen a surge in tech startups and entrepreneurial ventures choosing Nashville as their base. This new wave of businesses, supported by local accelerators and incubators, brings in fresh energy and diversifies the economic landscape even further.
In essence, while the melodies of country music might serenade you through the streets of Nashville, it's the symphony of diverse businesses and industries near Bradford Hills that truly powers the city's bustling heartbeat.
Hotels and Lodging
When it comes to finding a place to rest one's head in the vicinity of Bradford Hills, Nashville, visitors are truly spoilt for choice. The area and its surrounds are dotted with a range of accommodations, each offering a distinct charm and ambiance, ensuring that travelers find just the right spot to suit their preferences and budget.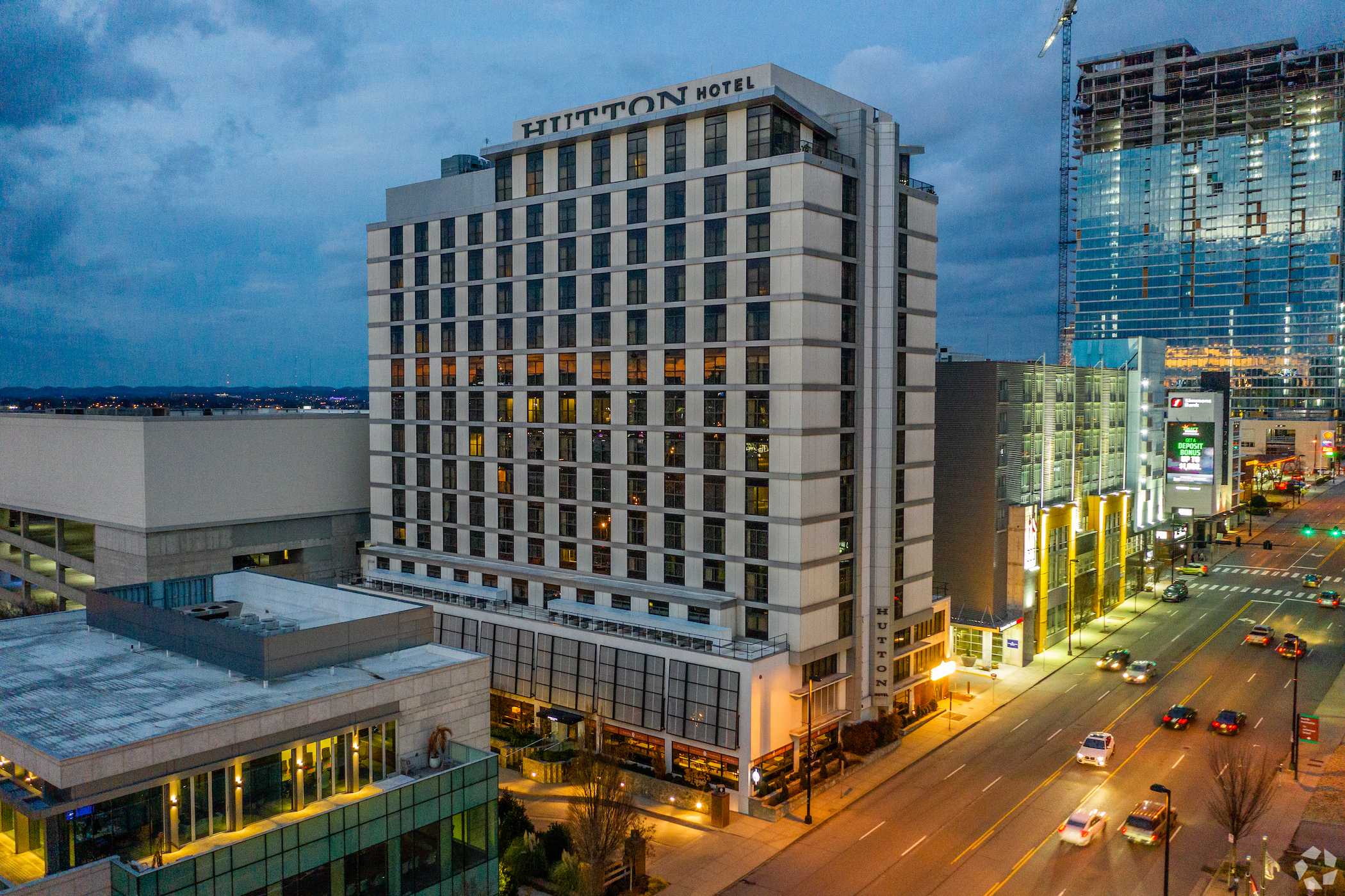 Nashville, being a city steeped in music and history, naturally boasts a number of hotels that reflect its rich heritage. From grand establishments that have witnessed the comings and goings of music legends to boutique hotels adorned with memorabilia, there's a narrative waiting to be discovered in every hallway and room. These hotels often offer more than just a comfortable stay; they provide immersive experiences, with live music sessions, curated tours, and even recording studios for the musically inclined guests.
For those who prefer a more intimate and personalized setting, bed and breakfast options abound. These cozy establishments, often set in beautifully restored historic homes, exude a warmth and charm that's hard to match. The hosts, usually local residents with a passion for their city, go the extra mile to make guests feel at home. Waking up to a homemade southern breakfast, engaging in delightful conversations over a cup of tea, and receiving insider tips on the city's hidden gems are just some of the perks of choosing a B&B near Bradford Hills.
Budget travelers and backpackers aren't left out either. A slew of hostels and budget lodges offer clean and affordable accommodations. These places often buzz with energy, acting as melting pots where travelers from all over the world converge, share stories, and perhaps even strum a guitar in homage to Nashville's musical soul.
Furthermore, the advent of vacation rentals has added another layer to the lodging landscape. From chic downtown apartments to rustic cabins on the outskirts, these rentals cater to families, groups, and even solo travelers looking for a more home-like environment during their stay.
In a nutshell, whether you're a seasoned traveler chasing Nashville's musical trails, a family on a holiday, or someone just passing through, the area around Bradford Hills ensures that you find a resting place that resonates with your journey's tune.
Travel and Transportation
Bradford Hills' advantageous location in Nashville ensures that residents and visitors are never too far from connectivity hubs, making both short commutes and long-haul travels a breeze.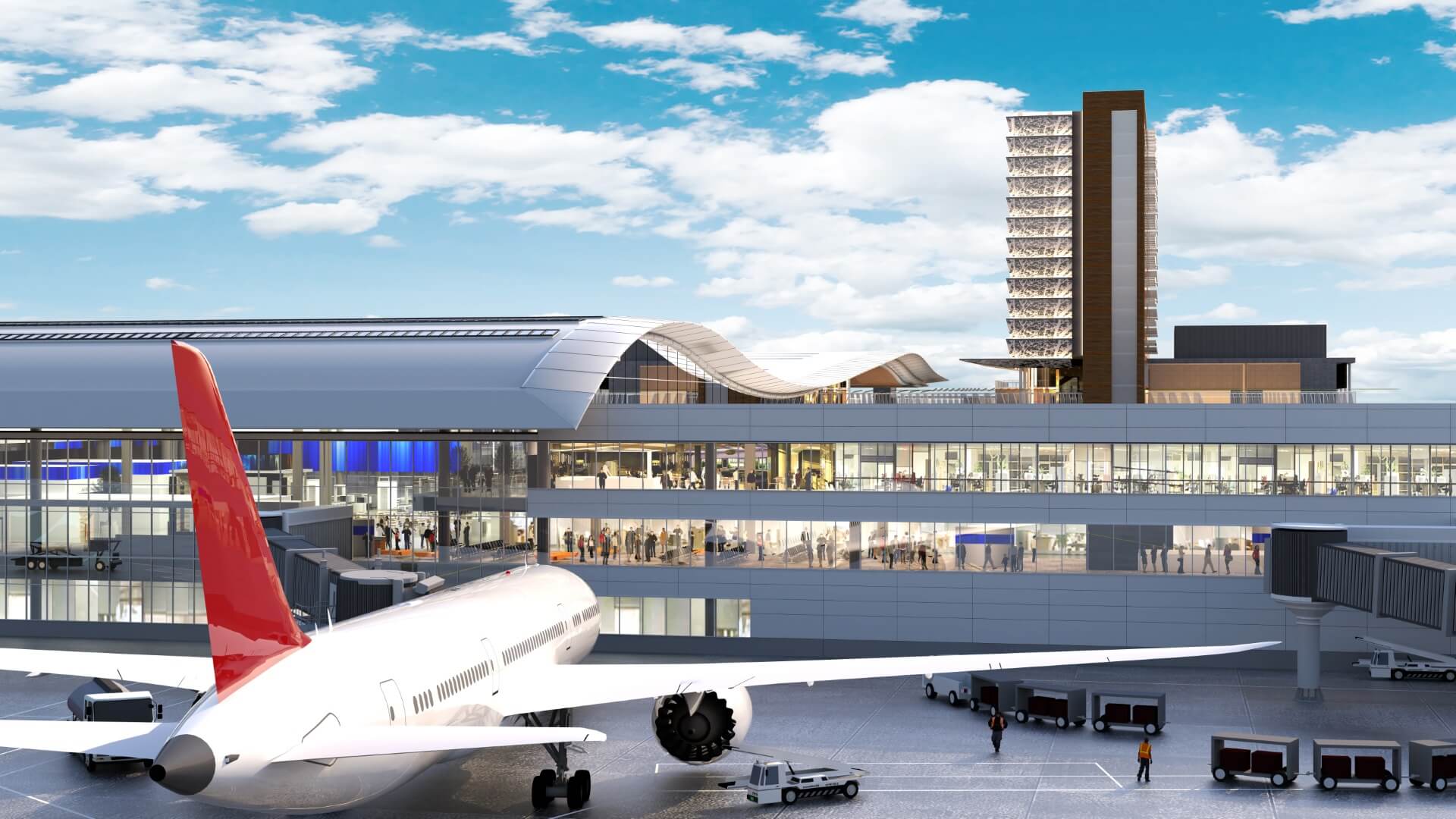 Nashville International Airport, or BNA as it's often referred to, is the primary airport serving the region. Located just a convenient drive away from Bradford Hills, it offers a myriad of domestic and international flights, ensuring that globetrotters and business travelers can easily hop on to their next destination. The airport itself is a bustling hub, replete with an array of eateries, shops, and lounges. And for those with a keen ear, the sounds of live music often waft through its terminals, giving travelers a taste of Nashville's rich musical legacy right up until their departure.
Now, when it comes to daily commutes and navigating the city, public transportation options in Nashville are continually expanding. The Metropolitan Transit Authority (MTA) operates a fleet of buses that crisscross the city, and Bradford Hills is well-serviced by several of these routes. These buses, with their regular schedules, are a lifeline for many residents, offering a convenient and eco-friendly way to get to work, school, or any other destination within the city.
For those who prefer rail travel, the Music City Star commuter train is a notable mention. While it has a more limited route compared to the bus network, it offers a swift and scenic journey across certain parts of Nashville, making it a favorite among those who reside and work along its corridor.
Additionally, ride-sharing services like Uber and Lyft are widely used in the Bradford Hills area. Whether one is looking for a quick ride downtown, a trip to the airport, or just a night out on the town, these services offer a flexible and often economical alternative to traditional taxis.
In essence, the area around Bradford Hills in Nashville ensures that whether you're taking to the skies or just navigating the city's vibrant streets, connectivity is always within easy reach.