Bordeaux- Resha Heights, Nashville, TN Homes for Sale
Bordeaux- Resha Heights, Nashville, TN Homes for Sale
October 3, 2023
Bordeaux- Resha Heights Homes
Bordeaux-Resha Heights in Nashville, TN, boasts a collection of homes that beautifully melds historical charm with contemporary elegance. The homes here vary in design, echoing a blend of both traditional and modern architectural styles. Brick facades, pitched roofs, and intricate woodwork can be seen on many properties, paying homage to the rich heritage of the area. Over the years, there has been a surge in renovations and new constructions, resulting in a harmonious blend of the old with the new. Many residences feature spacious interiors, offering ample space for growing families and those who seek a touch of luxury in their living arrangements.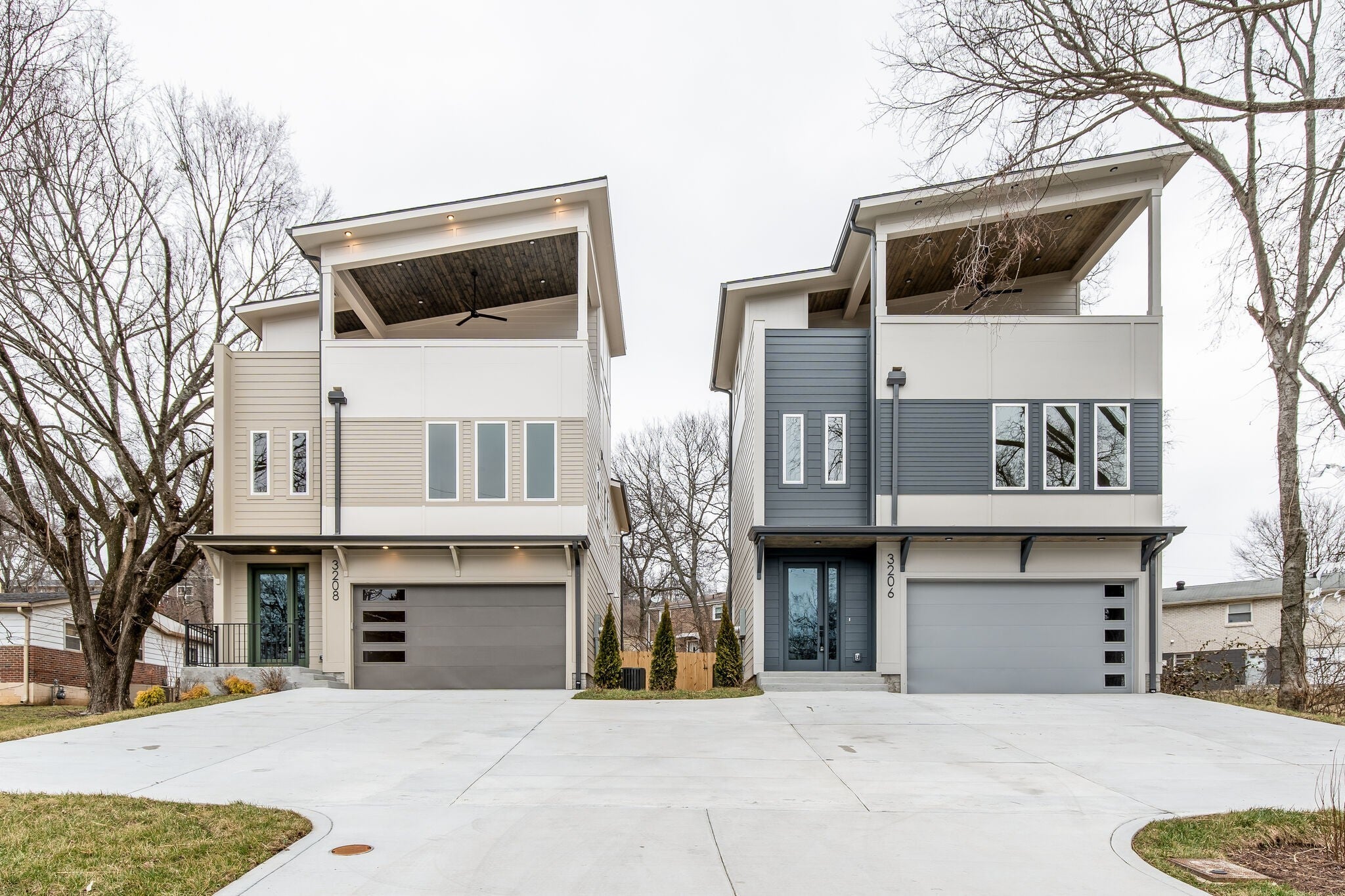 The landscaping around these homes is a sight to behold. Green lawns and mature trees accentuate the properties, creating a serene environment that stands in delightful contrast to the hustle and bustle of urban Nashville. With the Cumberland River nearby, some homes even provide residents with breathtaking waterfront views. This proximity to the river not only offers a scenic backdrop but also provides opportunities for recreational activities, such as fishing, boating, or simply taking leisurely walks along the water's edge.
Beyond the individual homes, the surrounding community of Bordeaux-Resha Heights is one that is both vibrant and closely-knit. There's an undeniable sense of belonging among the residents, with community events and gatherings being a regular occurrence. Whether it's a weekend farmers' market, neighborhood potlucks, or festive celebrations, there's always an opportunity to engage with neighbors and build lasting friendships. The area also boasts a selection of parks, playgrounds, and green spaces, making it ideal for families with children and those who appreciate the outdoors.
In terms of amenities, Bordeaux-Resha Heights is conveniently situated, ensuring residents don't have to venture far for their daily needs. The community is dotted with a variety of local businesses, from quaint cafes and eateries to essential services like grocery stores and medical facilities. Furthermore, its location in Nashville means that the vibrant cultural scene, replete with music, arts, and entertainment, is just a short drive away. Whether one is seeking the lively rhythm of city life or the tranquil reverie of a suburban haven, Bordeaux-Resha Heights strikes a perfect balance.
Accessibility is another advantage of living in this community. Major highways and thoroughfares are easily reachable, making commuting to downtown Nashville or other parts of Tennessee straightforward. For those who rely on public transportation, the area is well-serviced with regular bus routes. This connectivity, combined with the neighborhood's intrinsic appeal, makes Bordeaux-Resha Heights a sought-after location for both longtime Nashville residents and newcomers to the city.
Similar Communities
Adjacent to Bordeaux-Resha Heights in Nashville, TN, several neighborhoods share similarities in price point, construction aesthetics, and overall lifestyle, offering prospective residents a range of choices without compromising on the quintessential Nashville experience.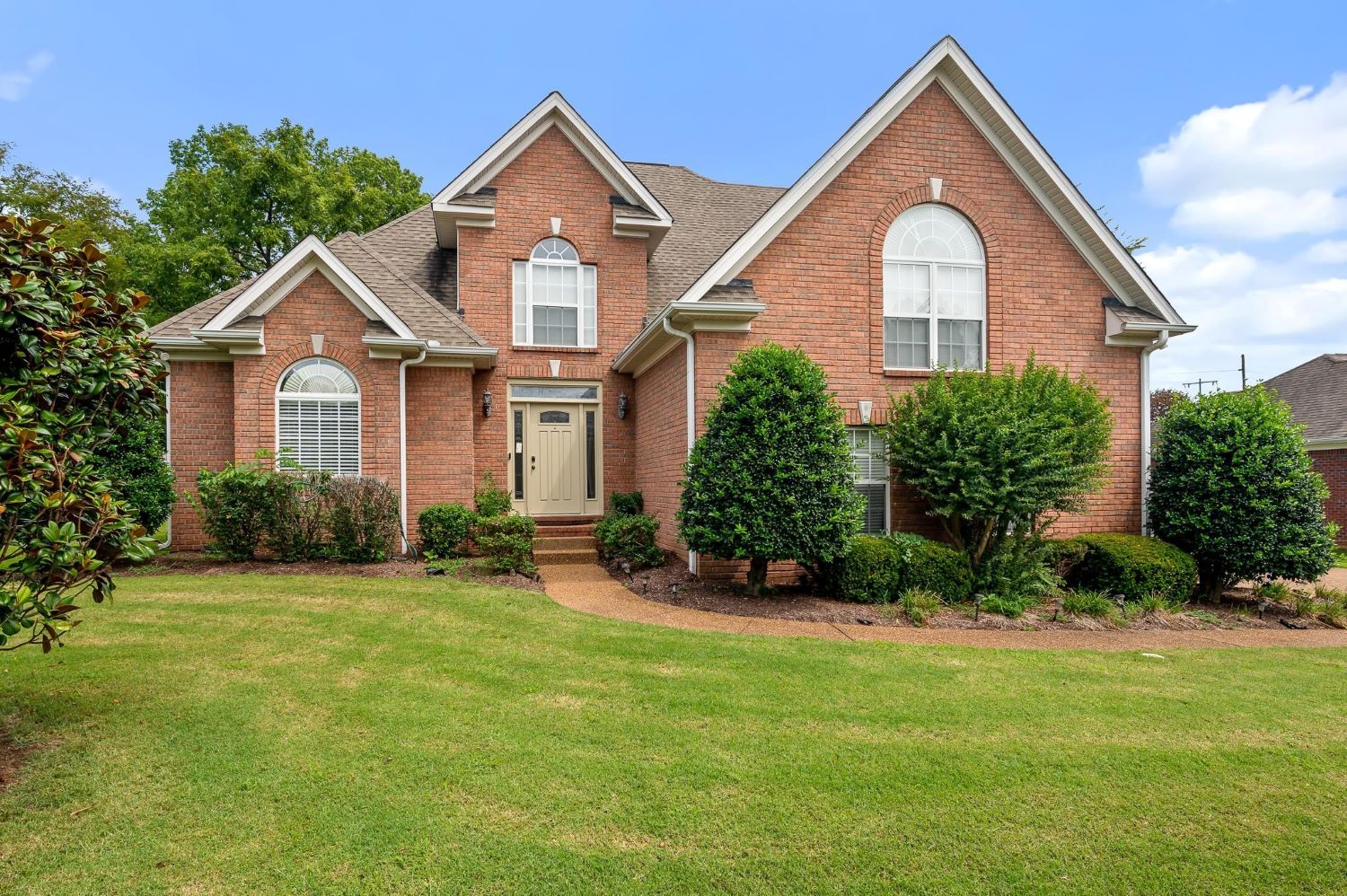 The neighborhood of Whites Creek, situated to the north of Bordeaux, presents homes that mirror the architectural grace of Bordeaux-Resha Heights. Traditional designs dominate the streetscape, with many homes featuring classic brick facades and elegantly manicured lawns. The vintage charm of Whites Creek's houses is complemented by contemporary interiors, spacious layouts, and modern amenities. Like Bordeaux, the community values its green spaces and the peaceful environment, making it a coveted destination for those who cherish suburban tranquility without being disconnected from urban amenities.
Madison, located northeast of Bordeaux, offers a lifestyle that resonates with the character of Bordeaux-Resha Heights. The homes here cater to a similar price bracket, ensuring that residents receive great value for their investment. The architectural style is a fusion of the classic and the contemporary, with many properties reflecting the area's rich historical roots while incorporating modern design elements. Madison is a neighborhood that pulsates with community spirit. Frequent local events, markets, and gatherings create an environment where neighbors become lifelong friends. Parks and recreational areas are abundant, allowing families to relish outdoor activities without venturing far from home.
A bit further out, the Inglewood neighborhood also stands as a testament to Nashville's blend of history and modernity. Houses here, like in Bordeaux, often boast spacious interiors, large windows, and a mix of traditional and modern designs. Inglewood has seen a growth in renovations and newly constructed homes, resulting in a harmonious neighborhood aesthetic. The community is particularly known for its verdant spaces and tree-lined streets, giving residents a feeling of living in a lush, green cocoon. The lifestyle here is relaxed and laid-back, with local cafes, boutiques, and artisan shops contributing to its unique charm.
Finally, East Nashville, while more eclectic, offers an array of housing options that align with the price points seen in Bordeaux-Resha Heights. Its historic bungalows, cottages, and refurbished homes display a distinctive character, seamlessly blending the old with the new. East Nashville is renowned for its creative spirit, drawing in artists, musicians, and young professionals. Akin to Bordeaux, the emphasis here is on community, with a plethora of local eateries, music venues, and art galleries ensuring residents are always connected to the vibrant cultural heart of Nashville.
Food Scene
Nashville, especially the area around Bordeaux-Resha Heights, offers an enticing culinary scene that promises to delight foodies and casual diners alike. It's an area where southern flavors meet innovative culinary techniques, creating an experience that's hard to forget.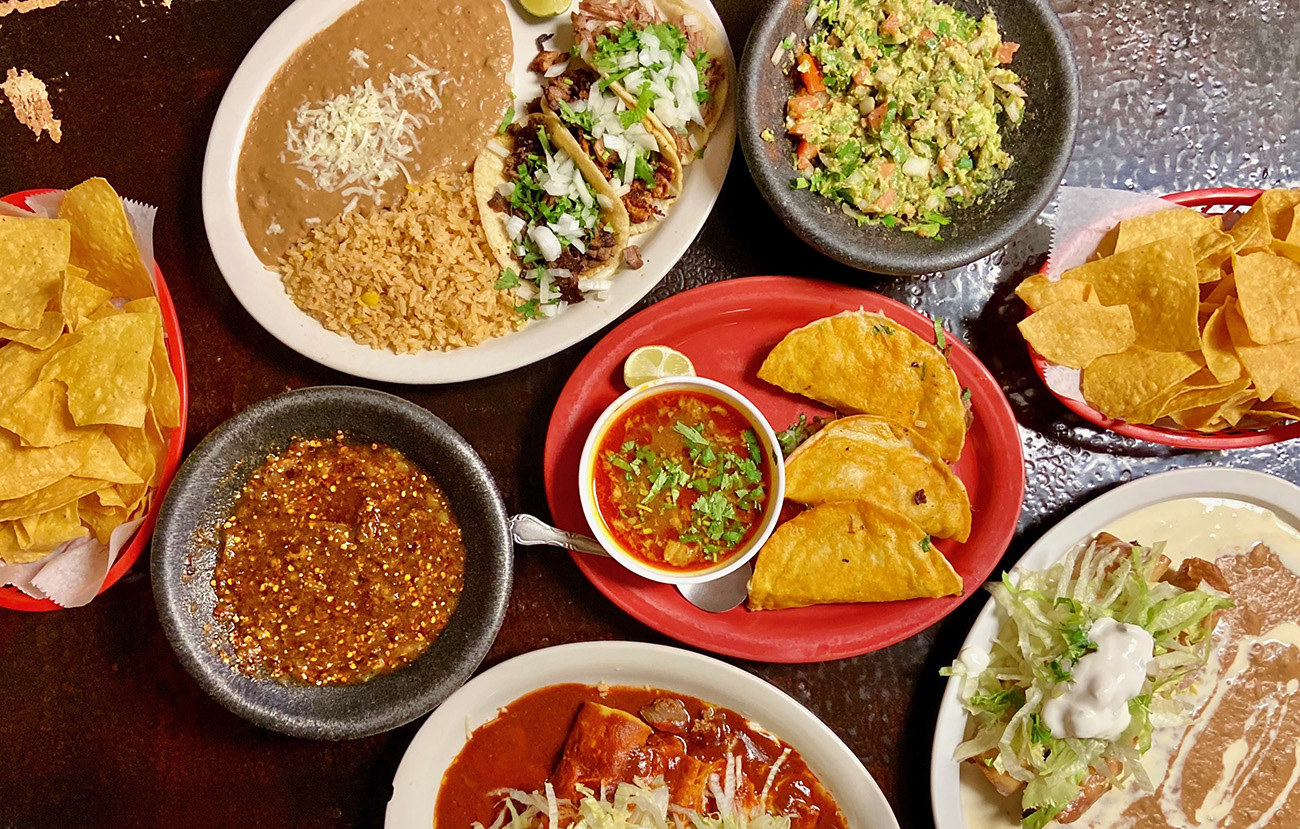 For those with a penchant for classic Southern fare, the vicinity boasts several eateries that have perfected the art of comfort food. Picture plates loaded with crispy fried chicken, velvety mac 'n' cheese, and collard greens seasoned just right – these establishments offer a hearty taste of Tennessee tradition. And let's not forget the sweet treats; the pies and cobblers here are the stuff of legend, made using recipes that have been handed down through generations.
In contrast, for those seeking international flavors, there's no dearth of options. The neighborhood's palette spans the globe, from savory Mexican tacos and burritos to delicate sushi rolls and robust Italian pastas. There's a delightful diversity in dining experiences too. Whether you're looking for a cozy little bistro with an intimate atmosphere or a more expansive restaurant that's perfect for family gatherings, the areas around Bordeaux-Resha Heights have got you covered.
Moreover, Nashville's love for music seeps into its dining culture too. It's not rare to find establishments near Bordeaux where live music complements the meal. Imagine tucking into a delicious barbecue spread while local musicians serenade you with country classics or contemporary hits. It's an ambiance that's quintessentially Nashville, turning a simple meal into a memorable experience.
Brunch culture has also found its niche here. On weekends, many cafes and restaurants in the vicinity transform into bustling brunch spots, offering everything from classic American breakfast items to more inventive dishes. Think fluffy pancakes drizzled with Tennessee maple syrup, or a spicy Shakshuka that's just the right side of fiery. Paired with artisanal coffees or perhaps a mimosa, it makes for a perfect weekend indulgence.
It's clear that the areas around Bordeaux-Resha Heights cater to every kind of palate and preference. Whether you're in the mood for a quick bite or a lavish feast, this corner of Nashville promises an array of dining delights.
Entertainment
When it comes to entertainment and sporting events, the vicinity of Bordeaux-Resha Heights in Nashville truly shines. Known as "Music City," Nashville's reputation for live music isn't restricted to just its downtown; the vibes reverberate throughout its neighborhoods. Right around Bordeaux, you'll find numerous local bars and lounges where talented musicians play live sets almost every evening. It's a wonderful way to discover emerging artists or enjoy established local favorites in a more intimate setting.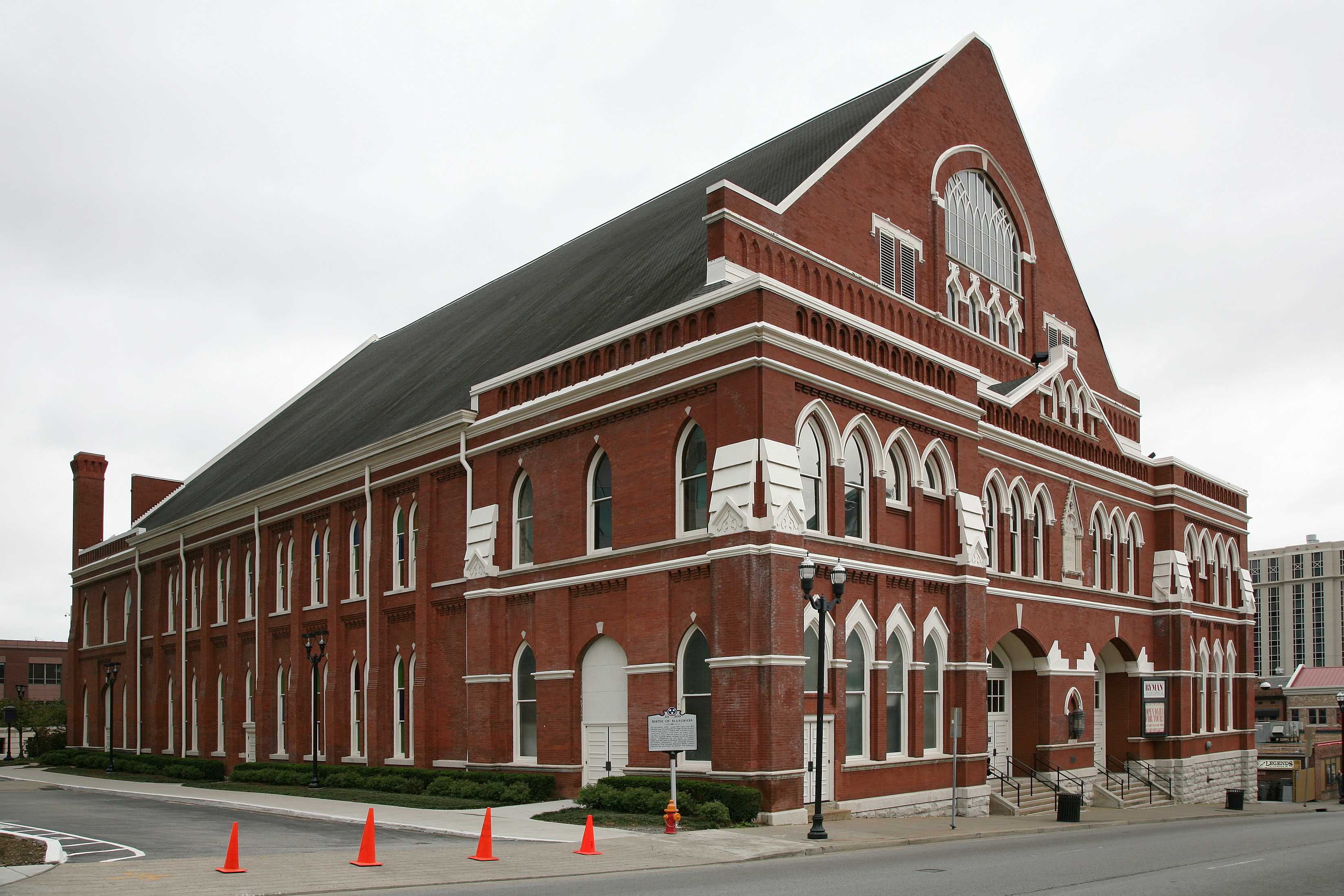 Speaking of music, the city's rich country music heritage is celebrated with gusto around these parts. While the Grand Ole Opry and Ryman Auditorium might be a short drive away, the Bordeaux area has its own smaller venues where one can enjoy live country music, bluegrass sessions, and even impromptu jamming sessions. It's like having a piece of Nashville's heart right in your backyard.
Now, for sports enthusiasts, Nashville is a hub of excitement. While Bordeaux-Resha Heights itself might not host the big stadiums, its strategic location ensures residents are never too far from the action. The Nissan Stadium, home to the NFL's Tennessee Titans, often buzzes with the electrifying energy of football games. Joining the roar of the crowd as the Titans make a touchdown is an experience hard to put into words.
Not far off, the Bridgestone Arena plays host to the NHL's Nashville Predators. On game nights, you can feel the city's pulse quickening. Even if you're not a die-hard hockey fan, attending a Predators' game is an event – the energy, the camaraderie among fans, and the sheer spectacle of the game is something to behold.
Beyond the major leagues, there are plenty of local sports events and leagues in and around Bordeaux-Resha Heights. From local baseball games to youth soccer matches, there's always some sporting event to cheer on. These local matches, brimming with community spirit and friendly competition, often become weekend highlights for many families.
Whether you're clapping along to a country tune, cheering for a local sports team, or basking in the big league's thrill, the areas surrounding Bordeaux-Resha Heights ensure that you're always at the heart of Nashville's vibrant entertainment and sports scene.
Health and Wellness
When it comes to embracing a balanced lifestyle, residents around Bordeaux-Resha Heights in Nashville are genuinely spoilt for choice. The area is blossoming with an array of health and wellness options, catering to both the mind and body.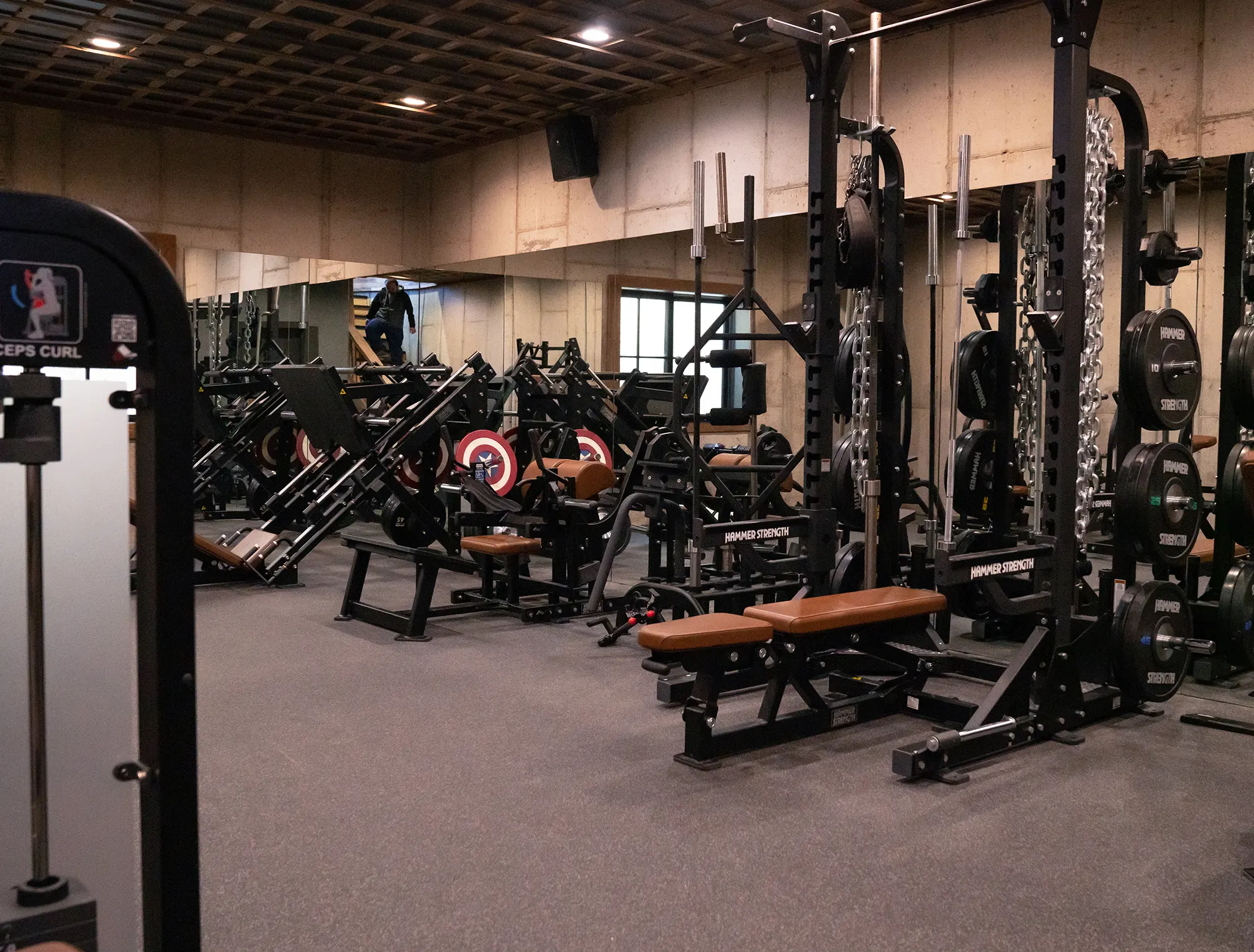 For starters, the natural beauty surrounding Bordeaux provides a fantastic backdrop for outdoor enthusiasts. The close proximity to the Cumberland River means residents have access to picturesque walking and biking trails. The serene paths alongside the river are a haven for those who seek to combine exercise with a touch of nature. It's not uncommon to see locals jogging at dawn, or practicing yoga stretches as the sun sets, with the gentle glisten of the river adding to the tranquility.
On the more structured side of fitness, the community boasts several modern gyms and fitness centers. These establishments are equipped with state-of-the-art facilities catering to all types of workouts, be it strength training, cardio, or flexibility exercises. Many of these centers also offer group classes, ranging from high-intensity boot camps to calming pilates sessions. There's truly something for every fitness level and preference.
Nutrition, an integral component of health, isn't overlooked either. Around Bordeaux, a growing number of cafes and eateries are leaning towards organic and health-centric menus. It's easier than ever to grab a nutrient-packed smoothie, a fresh salad, or even vegan and gluten-free treats. Farmers' markets are a regular feature in the community calendar, allowing residents to stock up on fresh, locally-sourced produce, ensuring that healthy eating is both a convenient and delightful experience.
For those looking to nourish the mind and spirit, the area around Bordeaux-Resha Heights is home to several wellness centers and spas. These spaces offer a range of services from massages and facials to meditation and mindfulness workshops. It's heartwarming to see community members taking out time to reconnect with themselves, often stepping out rejuvenated and with a spring in their step.
And let's not forget about traditional healthcare. The community is well-serviced with medical facilities, clinics, and holistic health practitioners. Whether it's routine check-ups, chiropractic care, or alternative therapies, residents have a plethora of health services at their fingertips.
All in all, Bordeaux-Resha Heights and its surrounding neighborhoods in Nashville offer a holistic approach to health and wellness. It's a community that recognizes the importance of a balanced life and provides its residents with the tools and environment to achieve it.
Outdoor Lifestyle
The area around Bordeaux-Resha Heights in Nashville is truly a treasure trove for those who cherish the great outdoors. It's an inviting space where the modern landscape harmoniously meets the natural, offering a wealth of opportunities for residents to reconnect with nature.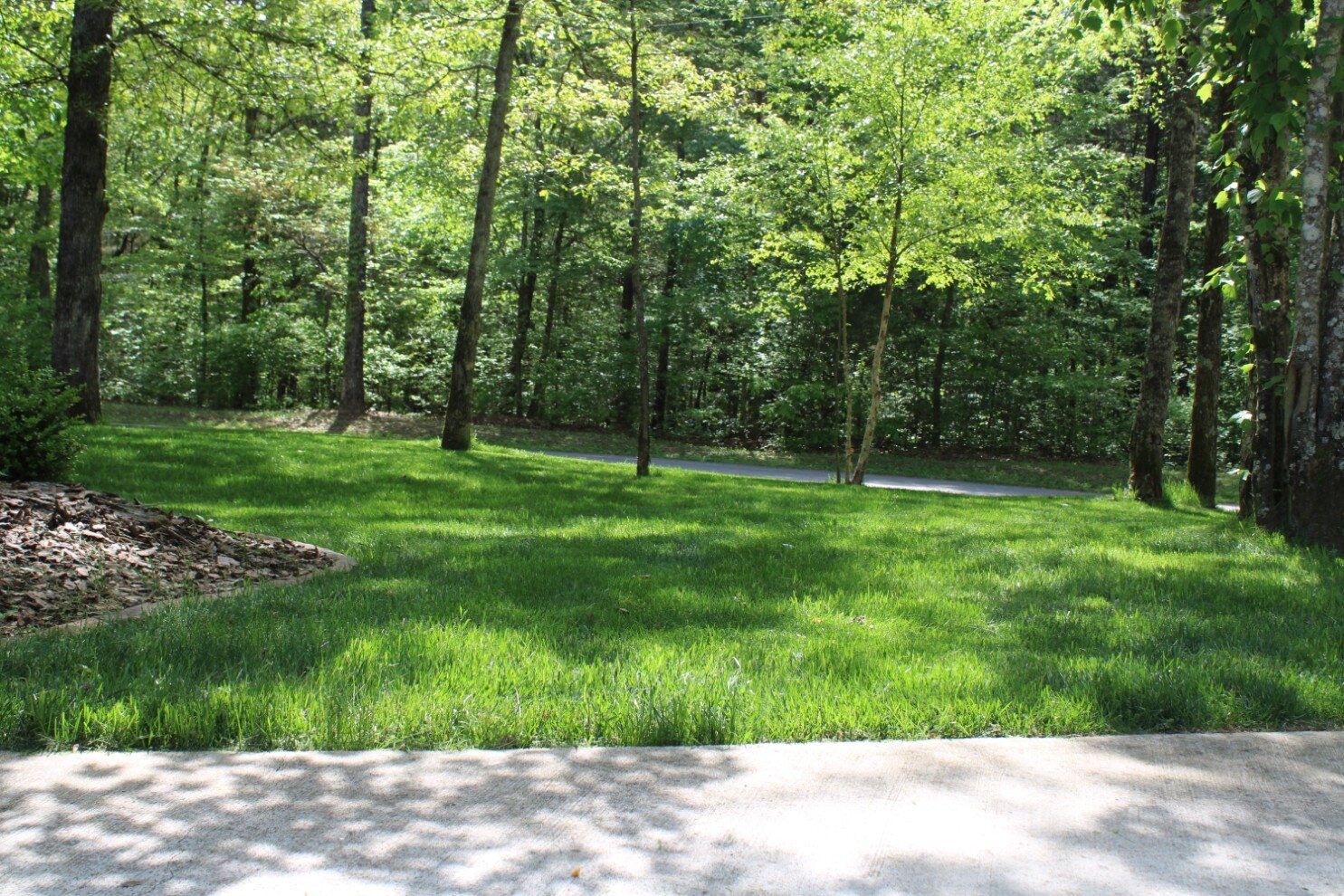 One of the prime highlights is its proximity to the Cumberland River. This majestic river not only enhances the area's beauty but also serves as a focal point for various outdoor activities. Locals can often be seen enjoying picnics by its banks, casting a fishing line, or simply taking in the serene views during a riverside walk. The waterway also beckons kayakers and canoe enthusiasts, who glide through its gentle currents, appreciating Nashville's beauty from a unique vantage point.
Beyond the river's allure, there are several parks dotted around Bordeaux-Resha Heights. These green oases range from smaller neighborhood parks equipped with playgrounds and picnic areas to larger expanses with hiking trails and dedicated sports facilities. They are the community's lungs, providing spaces for both relaxation and recreation. Families gather for weekend barbecues, fitness enthusiasts sweat it out on jogging trails, and children revel in playground games, all amidst a backdrop of lush greenery and chirping birds.
The region's trails deserve a special mention. Winding through woods, open fields, and sometimes hugging the river, these trails are perfect for both casual walkers and avid hikers. They offer a chance to immerse oneself in local flora and fauna. It's not unusual to spot deer prancing in the distance or to be serenaded by a chorus of cicadas.
For those with a penchant for gardening and botany, community gardens are gaining popularity. These communal spaces offer residents a chance to get their hands dirty, grow their produce, and bond with fellow green-thumbed neighbors. The satisfaction of tending to plants and watching them flourish is a therapeutic experience many in the community cherish.
Cycling is another activity that's seen a surge in popularity. With dedicated bike lanes and trails, cyclists find it convenient and enjoyable to pedal their way around. Whether it's a leisurely ride with family or a more intense biking workout, the surroundings cater to all.
In essence, Bordeaux-Resha Heights stands as a testament to Nashville's commitment to preserving its natural charm. For residents, it means a life where concrete jungles and nature's wonders coexist, offering the best of both worlds. Whether one seeks adventure or tranquility, the outdoors here promises a fulfilling experience.
Education
Bordeaux-Resha Heights, nestled in the dynamic city of Nashville, offers families a rich tapestry of educational choices. Understanding the importance of quality education, the community here is surrounded by both private and public institutions that cater to a diverse range of learning needs and preferences.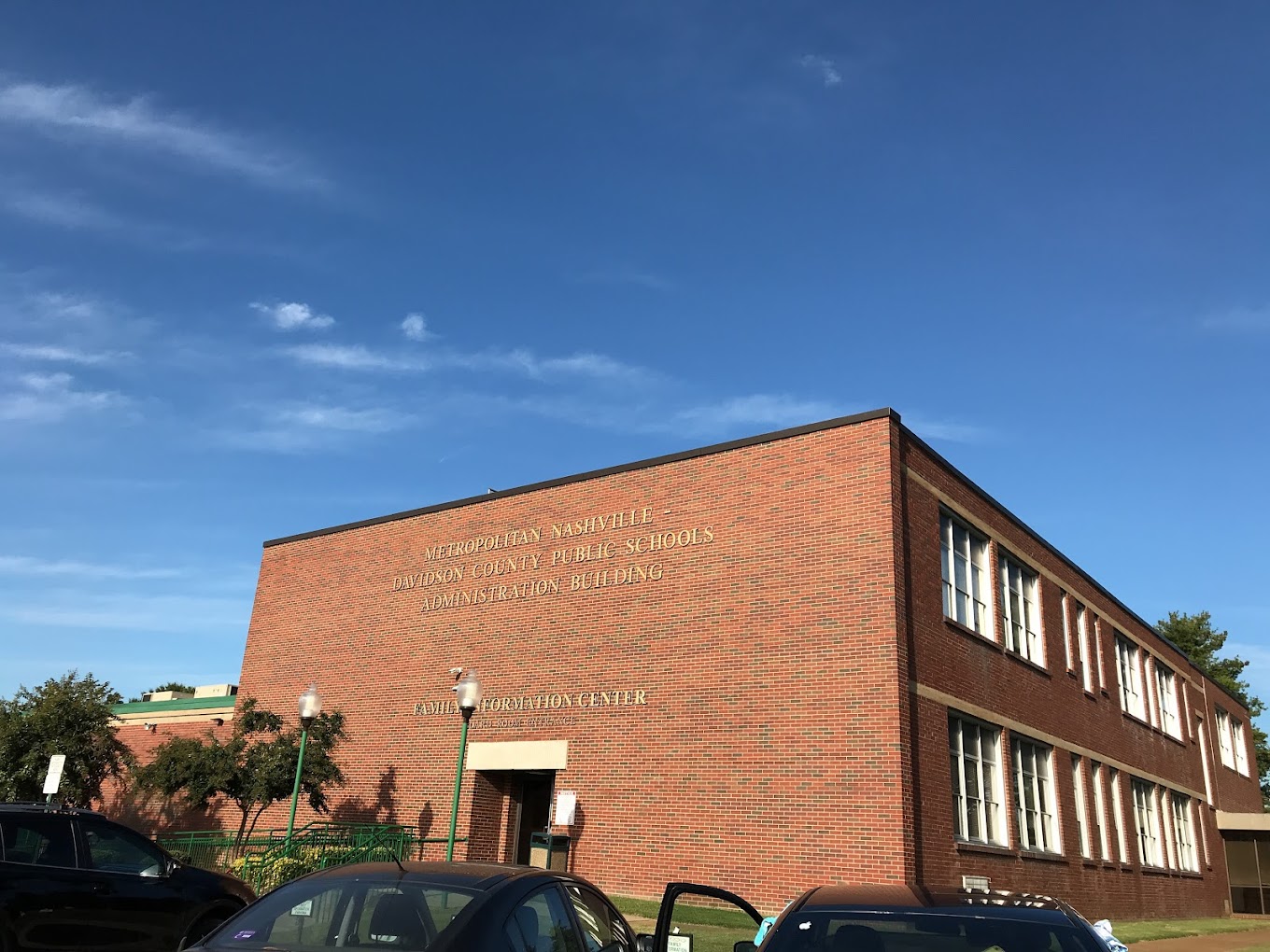 The public schools in and around Bordeaux-Resha Heights are part of the Metro Nashville Public Schools system. This district is renowned for its commitment to providing equitable and holistic education to its students. Schools in the vicinity are well-equipped with modern facilities, and there's a keen focus on integrating technology into the curriculum. Moreover, these schools often champion extracurricular activities, from sports and arts to STEM clubs, ensuring students receive a well-rounded education. The community-oriented nature of these schools fosters a strong bond between educators, students, and parents, making for a collaborative educational journey.
On the other hand, the private education sector around Bordeaux-Resha Heights offers families an alternative that often includes smaller class sizes and specialized curricula. These institutions range from faith-based schools that blend academic learning with spiritual values, to preparatory academies that offer advanced courses and emphasize college readiness. The diverse cultural and academic fabric of these private institutions means that parents can choose a school that aligns best with their educational philosophy and their child's individual needs.
For those seeking alternative pedagogies, there are institutions around Bordeaux that offer Montessori or Waldorf-inspired teachings. Such schools emphasize experiential learning, nurturing not just academic prowess but also fostering creativity, critical thinking, and a love for learning in students.
Moreover, Nashville's reputation as a hub for higher education isn't lost on the residents of Bordeaux-Resha Heights. While universities and colleges might be a short drive away, families here take solace in knowing that come higher education, a plethora of esteemed institutions await their young adults.
In summary, the neighborhoods around Bordeaux-Resha Heights ensure that education is not just a phase but a fulfilling journey. With myriad choices on offer, from public schools steeped in community spirit to private institutions offering tailored educational experiences, families here are well-poised to carve out the best academic path for their children.
Shopping and Retail
Bordeaux-Resha Heights, with its prime location in Nashville, certainly doesn't disappoint when it comes to shopping and retail options. From quaint local boutiques to bustling shopping centers, residents have a myriad of choices right at their fingertips.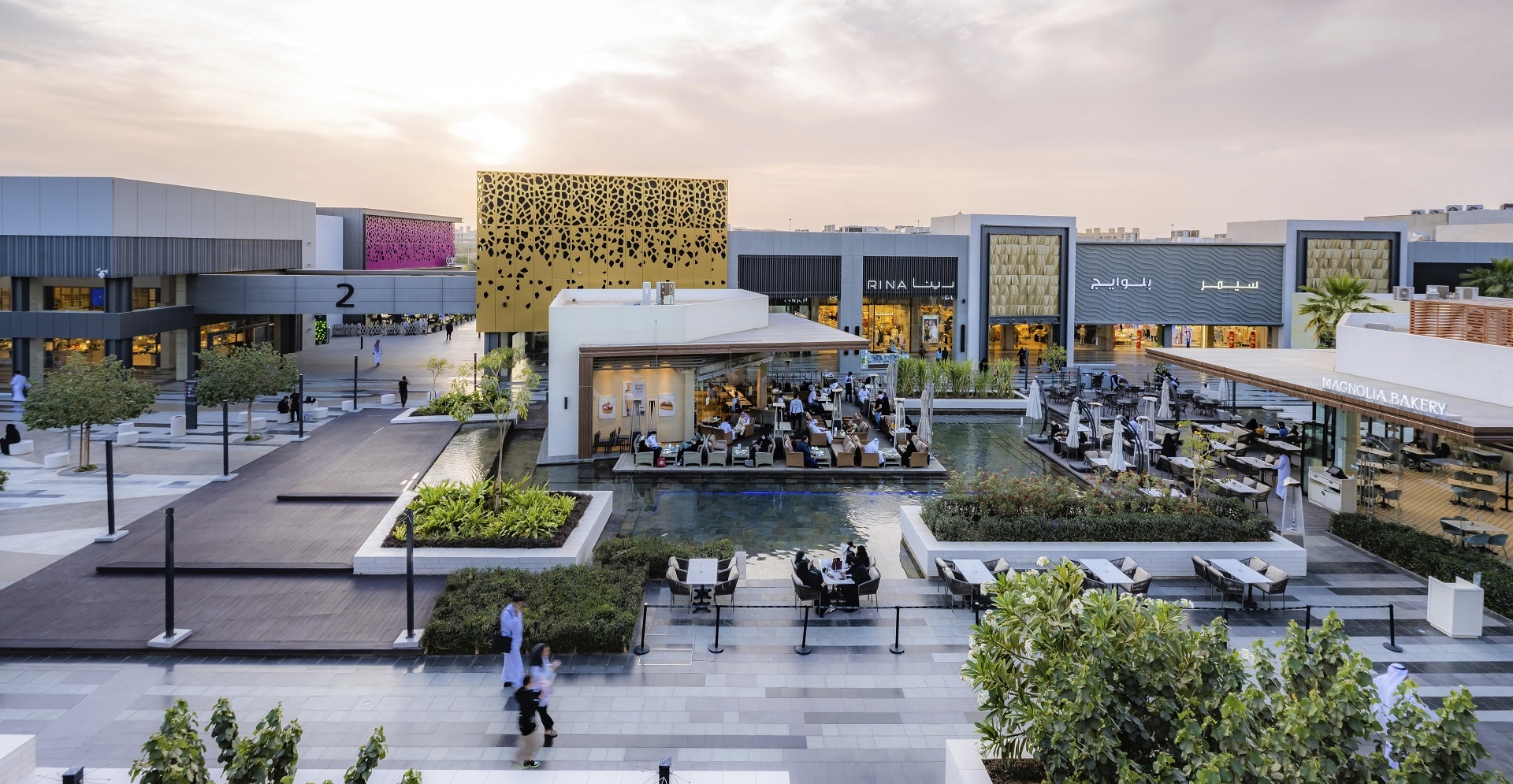 Strolling around the vicinity, one might first notice the charming local boutiques that dot the neighborhoods. These small establishments often offer a curated selection of goods, from handcrafted jewelry to bespoke clothing. What's truly special about these boutiques is the personal touch they bring. Shop owners often have a story to share about each product, and it's this intimacy that makes shopping here an experience rather than just a transaction.
For those in need of a more extensive shopping spree, Bordeaux-Resha Heights is conveniently located near several larger retail centers and malls. These hubs offer a mix of well-known national brands and unique local stores, catering to a wide range of shopping preferences. Whether one is on the hunt for the latest fashion trends, tech gadgets, or home decor items, these shopping centers promise a satisfying day of retail therapy.
But shopping in Bordeaux-Resha Heights isn't just about fashion and trinkets. The area boasts several specialty stores that cater to niche interests. Bibliophiles can lose themselves in local bookstores, while music enthusiasts, given Nashville's rich musical heritage, have access to stores that offer vintage records, musical instruments, and other related paraphernalia.
Moreover, for daily essentials, the community is well-served with a variety of supermarkets and grocery stores. Many of these establishments prioritize sourcing fresh, local produce, giving residents access to quality ingredients for their culinary adventures.
And let's not forget the periodic farmers' markets that pop up around the neighborhood. These markets are a vibrant testament to the region's agricultural bounty. Fresh fruits, vegetables, artisanal cheeses, and handcrafted goods — these markets are a treat for both the palate and the soul. Chatting with local farmers, understanding the origin of the produce, and savoring the community atmosphere make these markets a must-visit.
In essence, shopping near Bordeaux-Resha Heights is as diverse as it is delightful. Whether you're a discerning shopper with a keen eye for unique finds or someone who enjoys the buzz of a busy mall, the area promises an enriching retail experience.
Business and Economy
Bordeaux-Resha Heights is nestled within the vibrant economic landscape of Nashville, and its proximity to this bustling city center ensures that it's influenced by a dynamic mix of businesses and industries that fuel the local economy.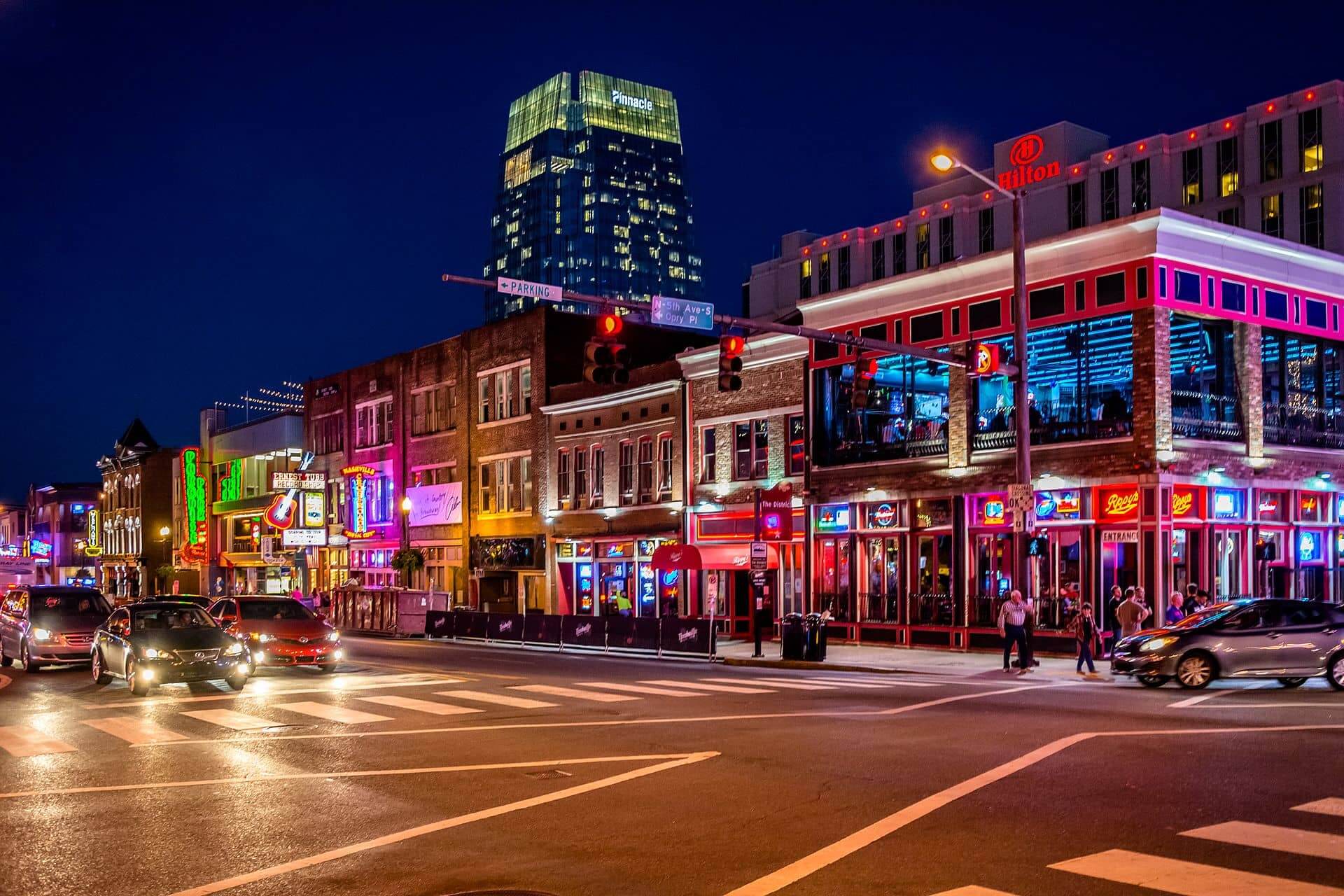 Music, without a doubt, plays a central role in Nashville's economic pulse, and the areas around Bordeaux-Resha Heights are no exception. Given the city's moniker, "Music City," it's not surprising to find a myriad of recording studios, music management agencies, and instrument shops scattered around. These businesses not only cater to the city's rich pool of talent but also attract artists from across the globe, seeking to make a mark in the industry.
Healthcare is another major industry that has left its imprint on the region. Nashville is home to some of the nation's leading hospitals and healthcare organizations. From cutting-edge research facilities to healthcare management companies, the medical sector provides employment to a significant portion of the local population. The ripple effect of this industry can be felt in Bordeaux-Resha Heights, with many residents either directly employed in healthcare or in ancillary services that support this sector.
Tourism and hospitality, given Nashville's growing appeal as a travel destination, have burgeoned over the years. Hotels, restaurants, tour operators, and other related businesses have sprung up to cater to the influx of tourists. Bordeaux-Resha Heights, with its unique charm, also benefits from this, with local bed and breakfast establishments, eateries, and artisanal shops seeing a boost.
Higher education and research also play a pivotal role in the local economy. With Nashville being home to several renowned universities and research institutions, the academic sector brings in a diverse population of students, educators, and researchers. This, in turn, spurs businesses that cater to this demographic, from bookstores to cafes, enhancing the economic tapestry of areas like Bordeaux-Resha Heights.
Lastly, the tech and startup scene in Nashville has seen an upswing in recent years. With more entrepreneurs choosing the city as their base, there's a growing cluster of tech hubs, co-working spaces, and innovation centers. These new-age businesses contribute to the local economy, not just in terms of employment, but by fostering a culture of innovation and creativity.
All in all, the areas surrounding Bordeaux-Resha Heights are buoyed by Nashville's diverse and robust economic pillars. From the soulful strains of music to the precise realms of healthcare and tech, the local economy thrives on a harmonious blend of tradition and innovation.
Hotels and Lodging
Ah, the lodging options around Bordeaux-Resha Heights are as diverse as the melodies that waft through the Nashville air. Given the city's stature as both a historical treasure and a contemporary hub, visitors and travelers find a wide array of accommodation choices to suit their preferences and budgets.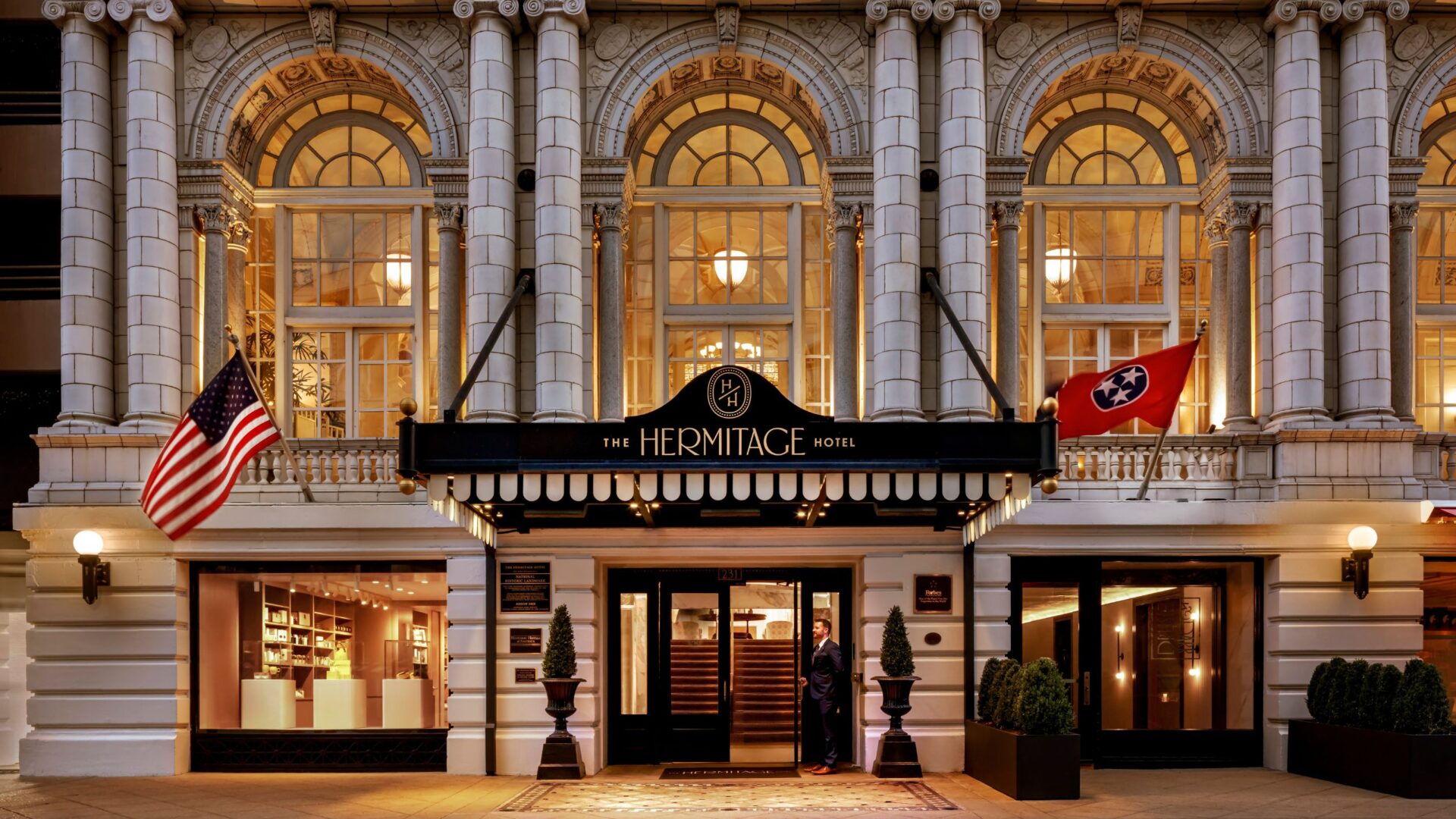 For those seeking a touch of luxury, there are upscale hotels not too far from Bordeaux-Resha Heights that provide a lavish retreat. These establishments often pride themselves on their southern hospitality, combining modern amenities with traditional charm. Their rooms offer splendid views of the city skyline, and many have on-site restaurants where guests can indulge in gourmet dishes. Some of these hotels also host live music sessions, allowing guests to soak in Nashville's vibrant music scene without stepping out.
On the other end of the spectrum are several budget hotels and motels that provide comfortable lodging without breaking the bank. These are especially popular among travelers who are in town for a short stint – maybe a concert, a business meeting, or a whirlwind tour. They offer the essentials, ensuring guests have a snug bed to retire to after a day of exploration.
But perhaps the most charming accommodation options around Bordeaux-Resha Heights are the bed and breakfasts. These quaint establishments, often set in historic homes, offer an intimate and personalized experience. Guests are treated not just as customers but as old friends. The rooms are uniquely decorated, often reflecting the history or the theme of the establishment. Mornings at these B&Bs are a delightful affair, with homemade breakfasts – think fluffy pancakes, freshly brewed coffee, and local fruits – served in cozy dining rooms or sun-drenched patios. Many of these B&Bs also have lovely stories or legends attached to them, and the hosts are always eager to share tales over a cup of tea.
For those looking for a more independent stay, there are also a good number of vacation rentals in the vicinity. From modern apartments to historic homes, these rentals allow guests to live like locals, even if it's just for a few days.
In essence, the areas around Bordeaux-Resha Heights cater to every kind of traveler. Whether it's the allure of a luxury suite, the simplicity of a budget room, the charm of a historic B&B, or the freedom of a vacation rental, visitors are sure to find a lodging option that resonates with their travel ethos.
Travel and Transportation
When it comes to accessibility, Bordeaux-Resha Heights in Nashville offers a convenience that both residents and visitors appreciate. Just a short drive away lies the Nashville International Airport, a major travel hub that connects the city to numerous domestic and international destinations. For those living in Bordeaux-Resha Heights or just visiting, this proximity is especially beneficial. Whether jetting off on a business trip, welcoming family from afar, or planning a quick weekend getaway, having an international airport within a short distance makes travel logistics considerably smoother.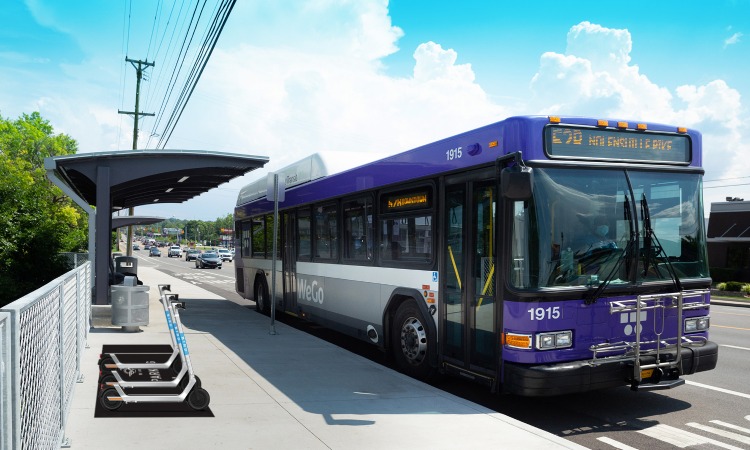 But it's not just air travel that's at one's fingertips. The public transportation options around Bordeaux-Resha Heights are commendable. The Metro Transit Authority (MTA) offers a network of buses that crisscross the area, ensuring that residents can easily get to various parts of Nashville without always relying on a personal vehicle. The buses are timely, well-maintained, and an economical way to navigate the city. Especially during peak hours or major city events, many find these buses a more convenient alternative to braving the traffic.
Additionally, Nashville's recent focus on sustainable transportation is evident in its bike-sharing programs and pedestrian-friendly pathways. While not traditional public transportation, these initiatives promote a greener way of commuting. For those living in Bordeaux-Resha Heights, these options present a healthy and eco-friendly way to explore the city or even commute to work or school.
Lastly, for those who prefer rideshares or taxis, these services are readily available in and around Bordeaux-Resha Heights. Whether it's a quick ride downtown for an evening out or a trip to the airport, various service providers ensure prompt and reliable transport.
In a nutshell, Bordeaux-Resha Heights' location in Nashville ensures that travel - be it by air or on land - is both convenient and varied. From the bustling terminals of the Nashville International Airport to the humming buses of MTA, the world, or at least the city, is truly at the residents' doorstep.