Boone Trace, Nashville, TN Homes for Sale
Boone Trace, Nashville, TN Homes for Sale
October 3, 2023
Boone Trace Homes
The homes in Boone Trace, Nashville, TN, exhibit a seamless blend of timeless design and modern conveniences, often showcasing classic Southern architecture with contemporary twists. These residences are characterized by spacious layouts, large windows allowing for an influx of natural light, and intricate detailing that speaks to the craftsmanship typical of homes in this prestigious neighborhood. Many of these properties are adorned with beautiful front porches, a nod to the region's rich history and a tradition of outdoor relaxation and community engagement.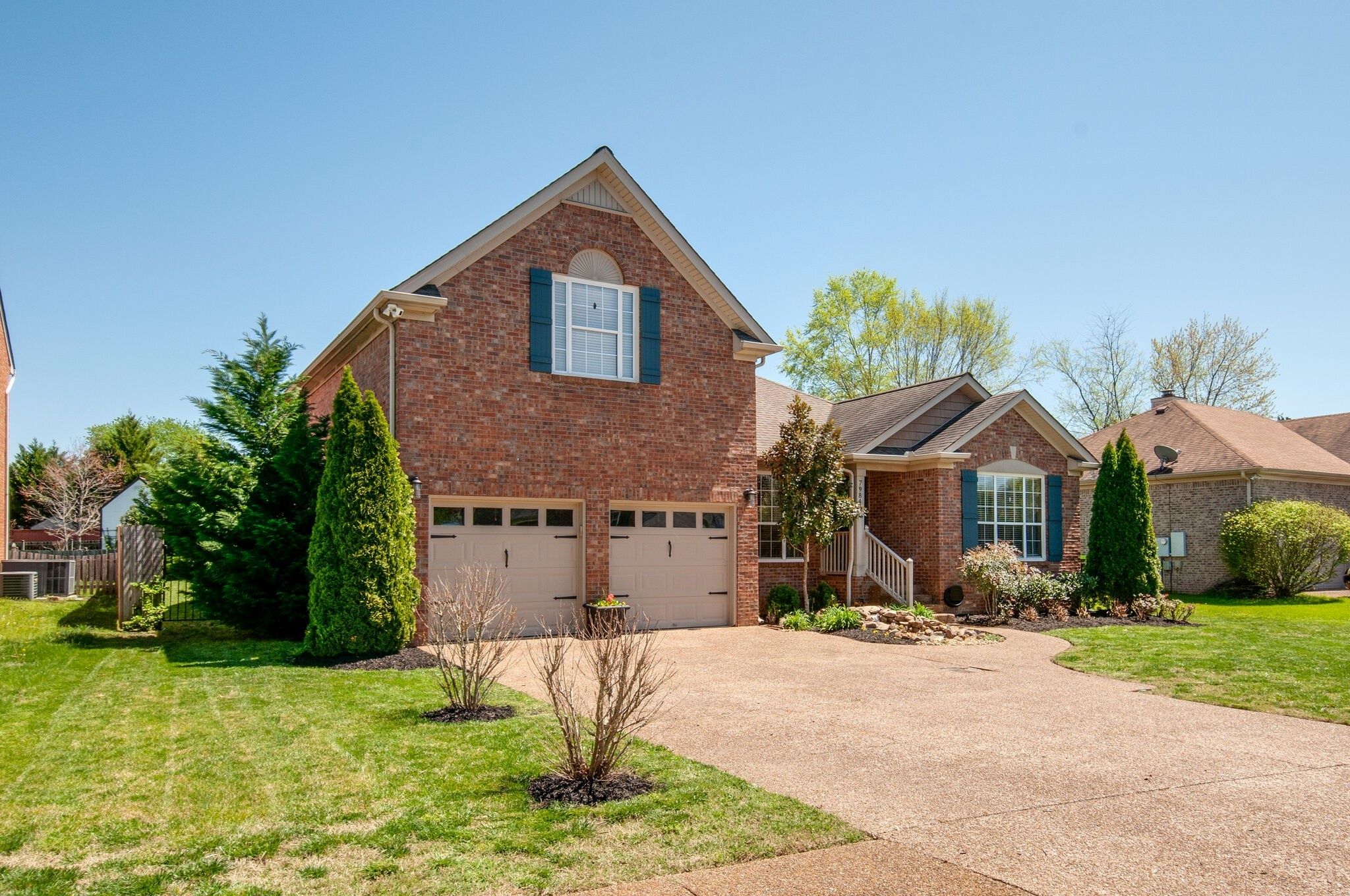 Beyond the individual attributes of the homes, the Boone Trace community itself is a tapestry of interconnected relationships, green spaces, and local amenities. The streets of Boone Trace are lined with mature trees, giving the neighborhood a feeling of established serenity. This verdant environment doesn't just lend aesthetic appeal; it provides shade during Nashville's warmer months and acts as a natural buffer, creating pockets of quiet in an otherwise bustling city.
The surrounding community is replete with conveniences that cater to a diverse range of interests and needs. Just a short drive or even a walk away, residents have access to a selection of boutique shops, gourmet restaurants, and cafes that serve as local gathering spots. These establishments, many of them locally owned, offer a unique flavor and sense of character that distinguishes Boone Trace from other residential areas. The close-knit feeling of the community is further emphasized by regular neighborhood events and gatherings, fostering a sense of belonging and camaraderie among residents.
Furthermore, the community's proximity to Nashville's cultural and entertainment hubs means that residents enjoy the best of both worlds: the tranquility of a suburban enclave and the vibrancy of urban life. Boone Trace is strategically positioned to offer residents easy access to Nashville's renowned music scene, arts venues, and historical sites. Yet, despite this closeness to the city's bustling heart, the neighborhood maintains a sense of distance, ensuring that residents can retreat to their peaceful abodes at the end of the day.
In terms of education and recreation, families in Boone Trace benefit from some of Nashville's top-rated schools and a multitude of parks and recreational areas. These spaces not only cater to children and teens but also provide avenues for adults to engage in fitness, relaxation, and socialization. Whether it's a weekend family picnic, an early morning jog, or a leisurely evening stroll, the community's green spaces serve as communal backyards where memories are made and shared.
Similar Communities
Adjacent to Boone Trace, the Belle Meade community stands out for its historical prominence and architectural splendor. Like Boone Trace, Belle Meade's homes reflect the Southern charm that is intrinsic to Nashville, combined with the grandeur often associated with old-world estates. These properties, often situated on expansive lots, bear witness to Nashville's storied past while incorporating modern luxuries. A drive through Belle Meade is akin to traversing through a live architectural exhibition, with homes spanning various eras and styles, yet all maintaining a certain level of elegance and refinement.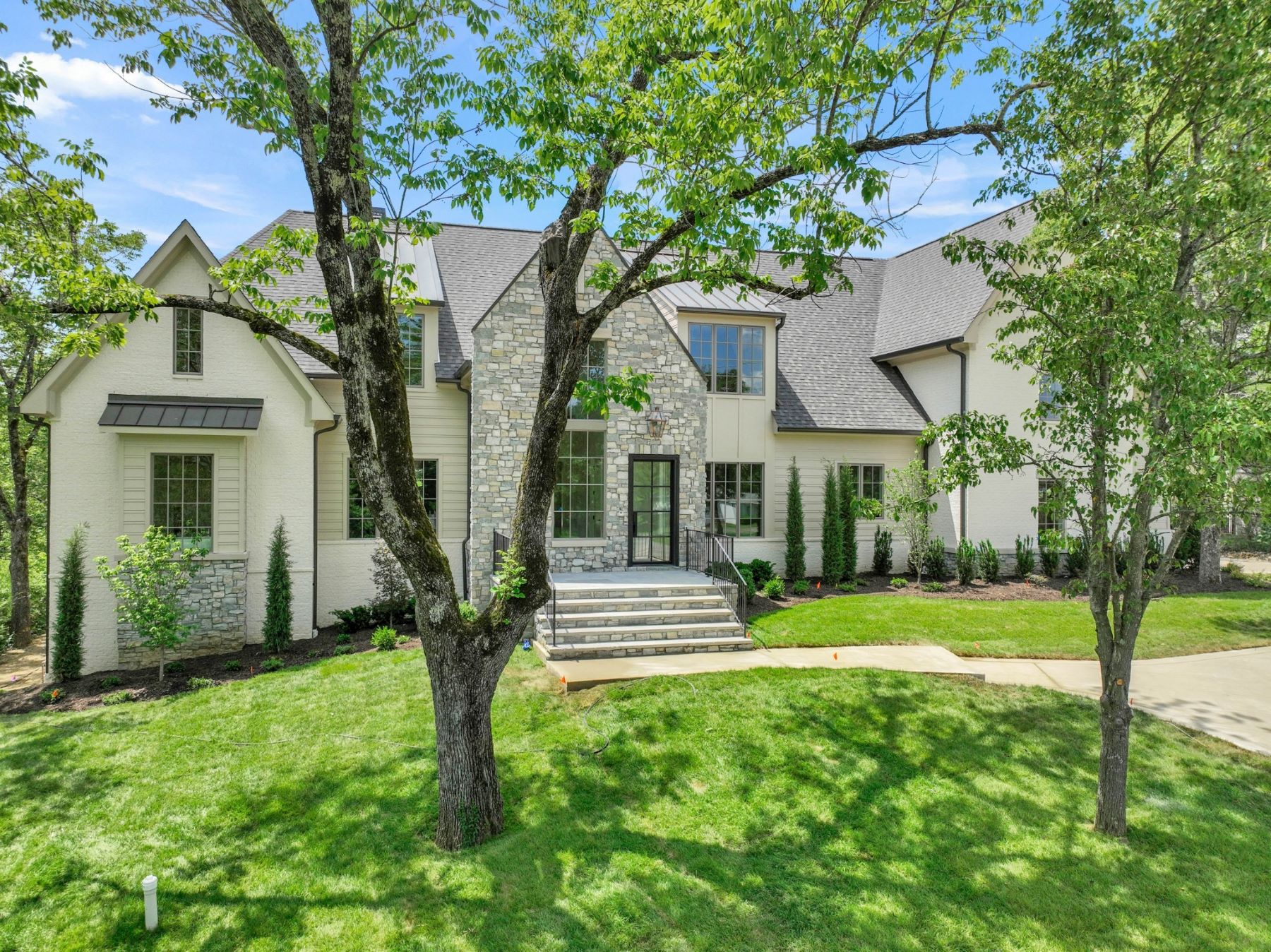 Green Hills, another neighboring area, offers a lifestyle that resonates with the affluence and sophistication of Boone Trace. It is a vibrant hub, known for its upscale shopping districts, dining establishments, and entertainment venues. Homes in Green Hills parallel the construction quality of Boone Trace, with meticulous attention to detail and an emphasis on luxury living. Moreover, like Boone Trace, Green Hills places its residents at the nexus of suburban tranquility and urban excitement, creating a balanced living experience that caters to both relaxation and entertainment.
Forest Hills, nestled amidst rolling hills and lush landscapes, is another enclave of affluence and elegance near Boone Trace. Homes in this area exude a sense of serenity, often being surrounded by nature and boasting expansive grounds. The construction quality in Forest Hills rivals that of Boone Trace, with builders prioritizing both aesthetic beauty and structural integrity. Lifestyle-wise, Forest Hills is a haven for those who cherish nature. With numerous parks and green spaces, residents often find themselves engaged in outdoor activities, be it hiking, bird watching, or simply lounging in their expansive backyards.
West Meade, a stone's throw from Boone Trace, is a testament to Nashville's growth and the increasing demand for premium living spaces. Like its counterparts, West Meade is characterized by sprawling estates, tree-lined streets, and a community spirit that emphasizes togetherness. While it shares similarities in construction quality and price point with Boone Trace, West Meade also has its unique personality. The neighborhood is a melting pot of traditions, with older homes sitting harmoniously alongside newer constructions. This blend of the old and the new brings a unique dynamism to West Meade, making it a sought-after destination for those looking for both historical depth and modern conveniences.
Food Scene
Nashville's culinary scene, especially around Boone Trace, is a delightful convergence of traditional Southern flavors and contemporary global influences. If you're in the mood for classic Southern cuisine, the area doesn't disappoint. Some establishments have been serving mouth-watering fried chicken, rich and hearty grits, and sumptuous cornbread for generations. These eateries, with their nostalgic ambiance, transport diners to a bygone era where recipes were passed down through families and every meal felt like a celebration.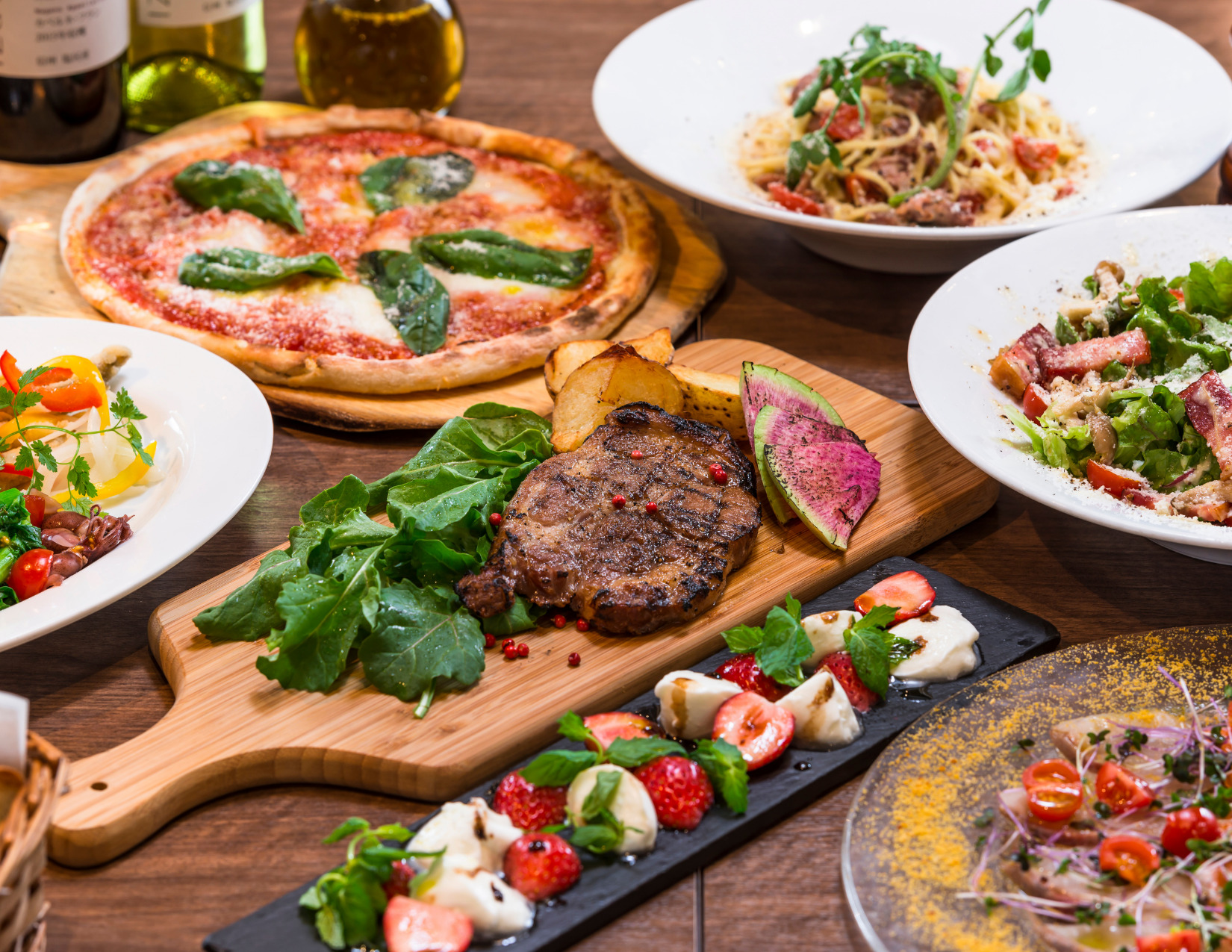 But the beauty of the dining scene near Boone Trace lies in its diversity. For those nights when you crave something exotic, there are a plethora of options. There's an exquisite sushi spot just a few blocks away where chefs blend traditional Japanese techniques with Tennessee's freshwater fish offerings. Nearby, an Italian bistro offers handmade pasta dishes that sing with fresh herbs and robust sauces. The wafting aroma of freshly baked bread and simmering marinara often entices residents for an impromptu dinner outing.
For the more health-conscious, farm-to-table restaurants are gaining prominence. These eateries, often helmed by innovative chefs, believe in sourcing ingredients locally. The result? Dishes that are not only fresh and flavorful but also contribute to sustainable agriculture and local economies. It's not uncommon to find diners indulging in colorful salads, succulent grass-fed meats, and organic wine selections at these venues.
And of course, being Nashville, music pairs beautifully with food. Several establishments around Boone Trace combine live music performances with their dining experience. Whether you're tucking into a classic Southern BBQ while tapping your feet to a country tune or savoring a gourmet pizza slice as an indie band plays, the fusion of good food and great music epitomizes the Nashville dining experience.
Entertainment
Nashville, fondly termed "Music City," offers an entertainment smorgasbord, and the areas around Boone Trace are no exception. The city's rich musical legacy means that on any given night, residents can catch live performances ranging from emerging indie bands to established country stars. Several intimate venues nearby boast acoustic sessions and unplugged performances, offering an up-close and personal experience with the artists. But for those seeking grander productions, the iconic Grand Ole Opry isn't far off, showcasing the best of country music in a setting steeped in history.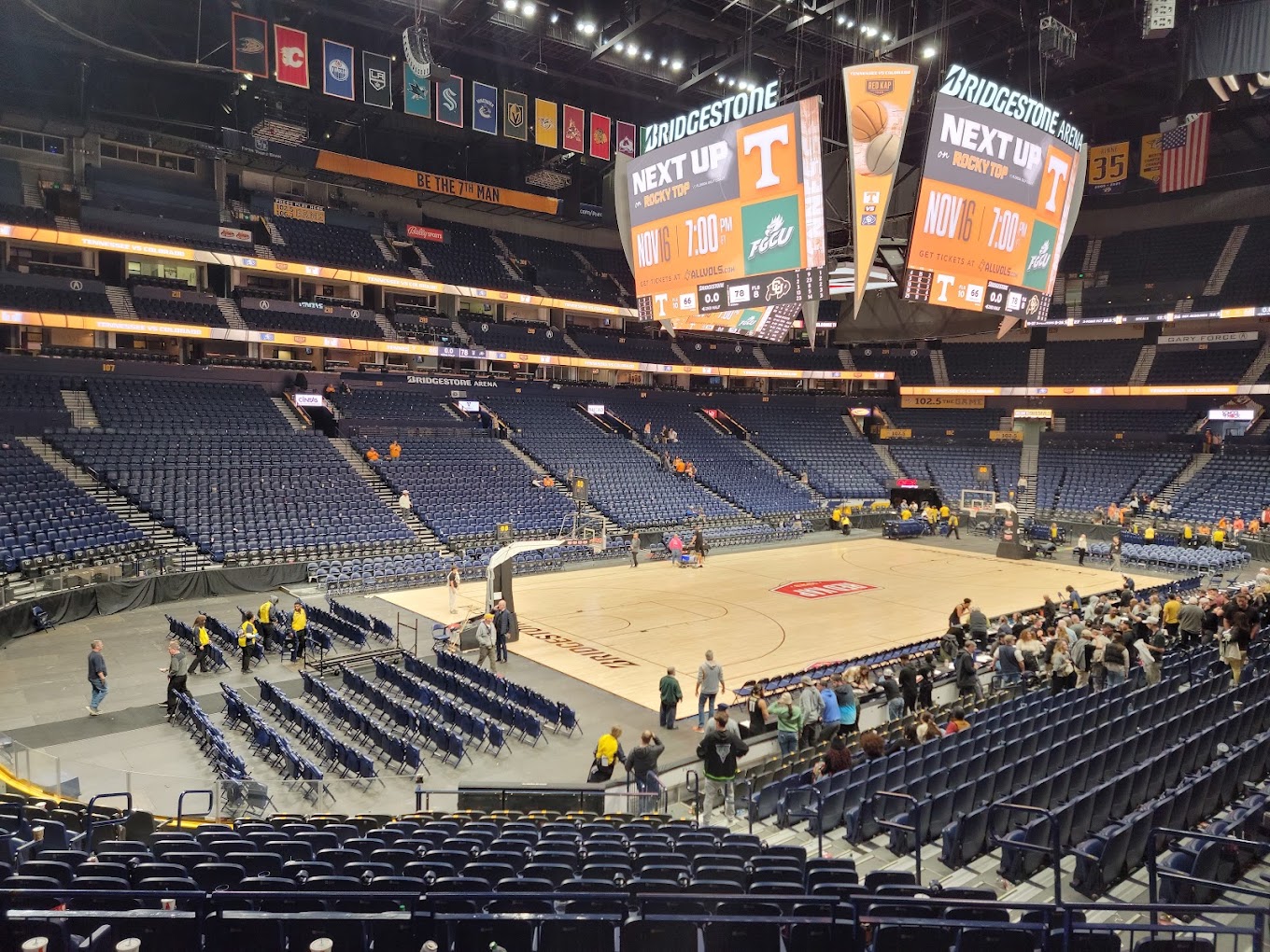 Beyond the melodic allure, the cultural palette of the Boone Trace vicinity is rich and varied. There are theaters presenting everything from Broadway-style productions to experimental plays, catering to the diverse tastes of the local audience. Art aficionados also have a choice of galleries and exhibits that spotlight both local and international talent. The rotating exhibitions ensure that there's always something fresh and inspiring to view.
When it comes to sports, Nashville's fervor is palpable. The city's undying love for hockey can be felt at the games of the Nashville Predators. The energy inside Bridgestone Arena, especially on game nights, is electrifying, with fans donning gold and navy to cheer on their team. Not too far from Boone Trace, the Nissan Stadium stands majestic by the Cumberland River, home to the NFL's Tennessee Titans. On game days, the area is a sea of navy blue, light blue, and red, with fans coming together in camaraderie, hosting tailgate parties and celebrating the spirit of the game. Whether it's the fast-paced excitement of a hockey puck darting across the ice or the strategic plays of a football game, sports enthusiasts near Boone Trace are never short of action-packed options.
Health and Wellness
In the vicinity of Boone Trace, Nashville, TN, residents find a plethora of health and wellness options that cater to both the body and the mind. This neighborhood is truly a haven for those who prioritize holistic well-being.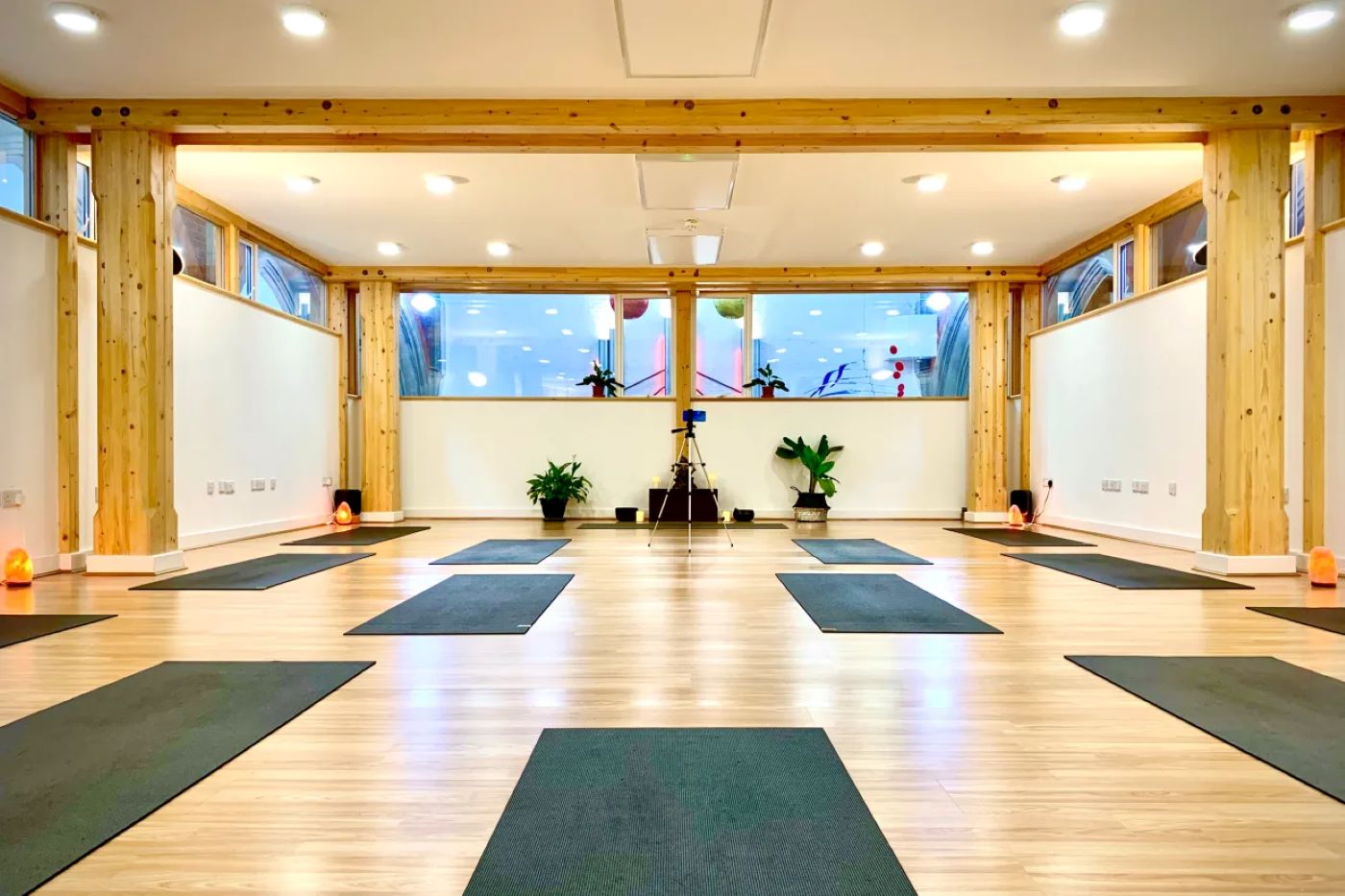 Yoga studios, with their soothing ambiance, dot the landscape, offering classes for practitioners of all levels. Whether it's a sunrise Vinyasa flow to kickstart the day or a relaxing Yin session to wind down, there's something for everyone. Many of these studios often host wellness workshops, integrating meditation and mindfulness practices into their repertoire. The commitment these establishments show in fostering a community of like-minded individuals focused on inner peace and balance is genuinely commendable.
For the fitness enthusiasts, there's no shortage of state-of-the-art gyms and fitness centers. These establishments, equipped with the latest in exercise technology, cater to a broad spectrum of workout preferences. From high-intensity interval training sessions to Pilates classes, the options are as diverse as they are invigorating. Personal trainers are readily available, offering tailor-made fitness plans to help residents achieve their health goals.
But wellness isn't just about exercise. Near Boone Trace, there's a burgeoning scene of organic cafes and juice bars. These eateries prioritize locally-sourced, fresh ingredients, churning out delicious smoothie bowls, cold-pressed juices, and vegan delights. It's heartening to see the community's emphasis on nutrition, with these cafes often serving as gathering spots for those sharing health-focused aspirations.
Complementing this is the array of spa and therapeutic centers. Whether it's a deep tissue massage, an aromatherapy session, or holistic treatments like acupuncture, these wellness havens offer rejuvenation and relaxation in equal measure. They are the perfect retreats for those looking to destress and recalibrate.
Additionally, the outdoor spaces near Boone Trace are a boon for the wellness community. Parks, walking trails, and open spaces invite residents to engage in outdoor activities. Be it a morning jog, an evening walk, or weekend cycling, the natural settings provide the perfect backdrop for physical activity while connecting with nature.
All in all, the Boone Trace vicinity is more than just a residential area; it's a community that truly embodies the essence of a healthy and balanced lifestyle.
Outdoor Lifestyle
Boone Trace, nestled within the vibrant heart of Nashville, is surrounded by an abundance of natural beauty that promises outdoor adventures aplenty. For residents and visitors alike, this blend of urban living with easy access to green spaces offers a refreshing juxtaposition.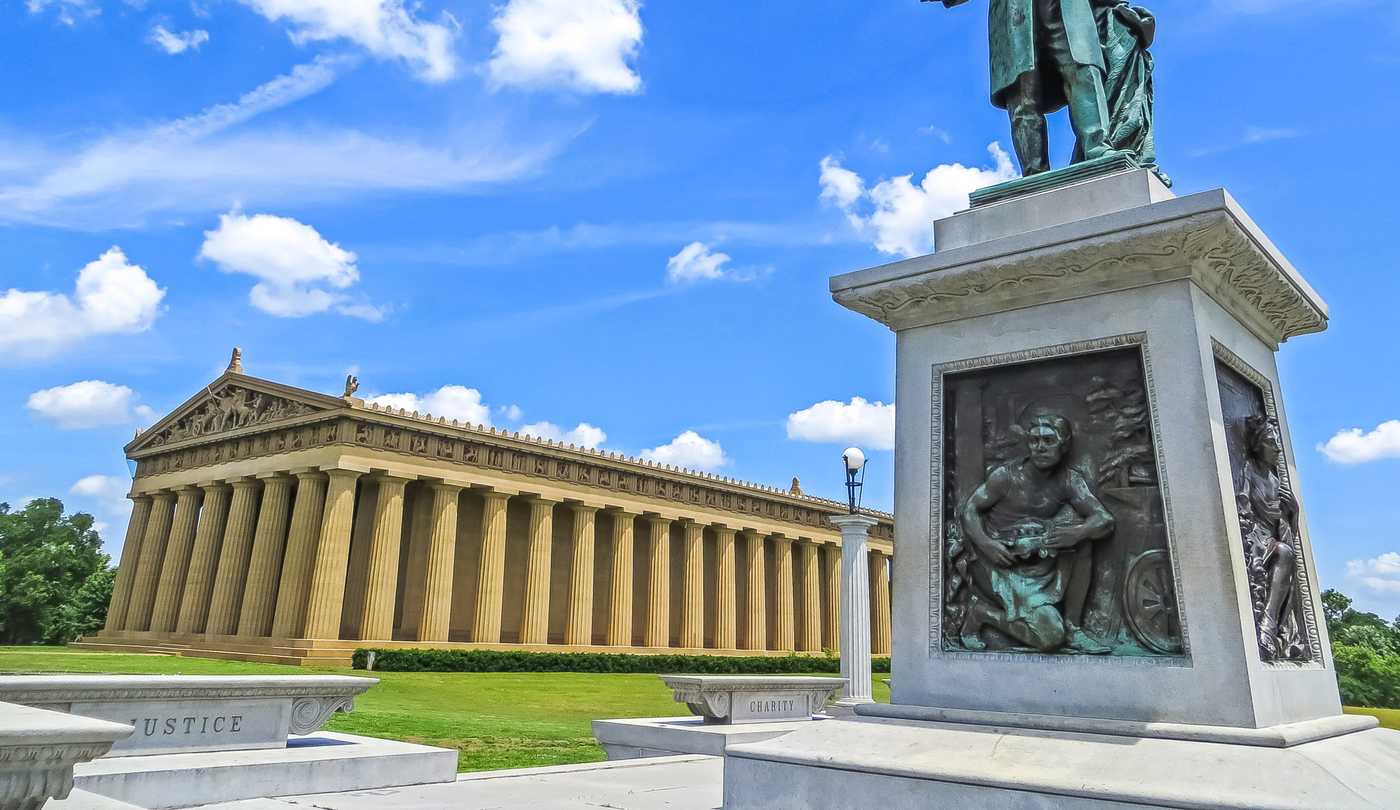 Centennial Park, a local favorite, is just a stone's throw away. Beyond its vast expanses of manicured lawns, the park is also home to the Parthenon, a full-scale replica of the ancient Greek temple. While the historical architecture intrigues many, others are drawn to the park's serene lake, where one can often find families feeding ducks or individuals lost in thought, sketching the picturesque surroundings. Fitness enthusiasts make good use of the park's winding trails, perfect for both brisk morning jogs or leisurely evening strolls.
Radnor Lake State Park, another gem in close proximity to Boone Trace, offers a more immersive nature experience. As a protected natural area, it teems with wildlife. Deer can often be spotted grazing by the water's edge, while birdwatchers find delight in the park's avian diversity. The well-maintained trails here vary in difficulty, catering to both casual walkers and avid hikers. The tranquility of Radnor Lake, especially during sunrise, is a sought-after escape from the city's hustle and bustle.
For those with a penchant for botanical beauty, the Cheekwood Botanical Garden is a visual treat. Each season brings with it a changing tapestry of flora, ensuring that the gardens offer something new with every visit. From spring's cherry blossoms to autumn's fiery maples, nature's artistry is on full display. The estate also hosts outdoor art exhibitions from time to time, merging the beauty of art with nature in a harmonious dance.
In addition to these spots, the neighborhoods around Boone Trace have plenty of smaller parks and playgrounds, making it easy for families to spend quality time outdoors without venturing far. These community spaces often become the venues for neighborhood picnics, children's playdates, and weekend sports.
All in all, the areas surrounding Boone Trace encourage an outdoor lifestyle, ensuring that residents can soak in the joys of nature while enjoying the conveniences of urban living.
Education
Boone Trace, given its location in the heart of Nashville, offers residents a variety of educational opportunities, blending both public and private institutions to cater to diverse needs and preferences.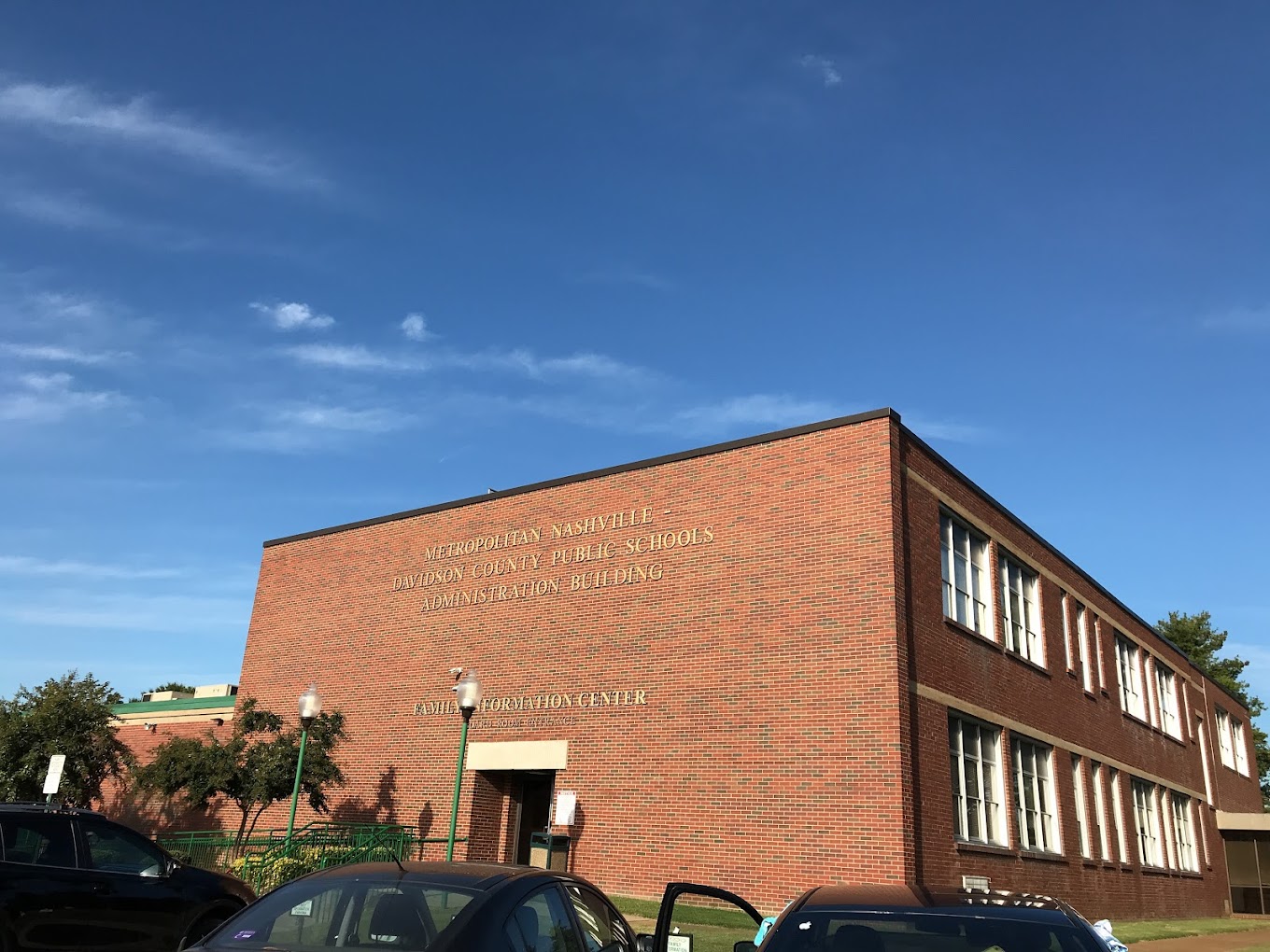 On the public education front, the Metro Nashville Public Schools system serves the Boone Trace community. This extensive network of schools boasts a mix of traditional, magnet, and charter institutions. The magnet schools, in particular, have specialized curricula that can range from arts to sciences, providing students with unique educational experiences tailored to their interests and talents. Many of the public schools in the vicinity have received accolades for their academic programs and extracurricular activities, ensuring students receive a comprehensive and well-rounded education.
For families considering private education, Boone Trace's proximity to some of Nashville's prestigious private institutions is a significant perk. These schools, each with its unique ethos and teaching philosophy, cater to varied learning styles. Some focus on rigorous academic curricula, while others emphasize experiential learning and holistic development. Religious-based institutions, as well, offer education intertwined with spiritual values and teachings.
Not to be overlooked are the specialty schools that cater to specific needs or talents. For instance, there are institutions dedicated to children with special needs, ensuring they receive personalized attention and support. On the other hand, schools focusing on the arts provide platforms for budding musicians, dancers, or visual artists to hone their crafts from a young age.
The beauty of the Boone Trace locale is the rich tapestry of educational options available. Whether parents are seeking a traditional public school environment, a private institution with smaller class sizes, or a specialized setting for their children's unique talents, the community and its surrounding areas present a multitude of choices.
Shopping and Retail
Nestled in the heart of Nashville, the Boone Trace area is a shopper's delight, offering an eclectic mix of retail experiences that blend both the traditional and the contemporary. When one thinks of Nashville shopping, it's hard not to picture the boutique stores that exude Southern charm. These quaint establishments, with their handcrafted goods, artisanal products, and bespoke items, offer a personal shopping experience that's hard to replicate in larger commercial settings. Many of these boutiques are family-run, and it's not uncommon to find multi-generational stories behind the counter, adding a touch of warmth and authenticity to each purchase.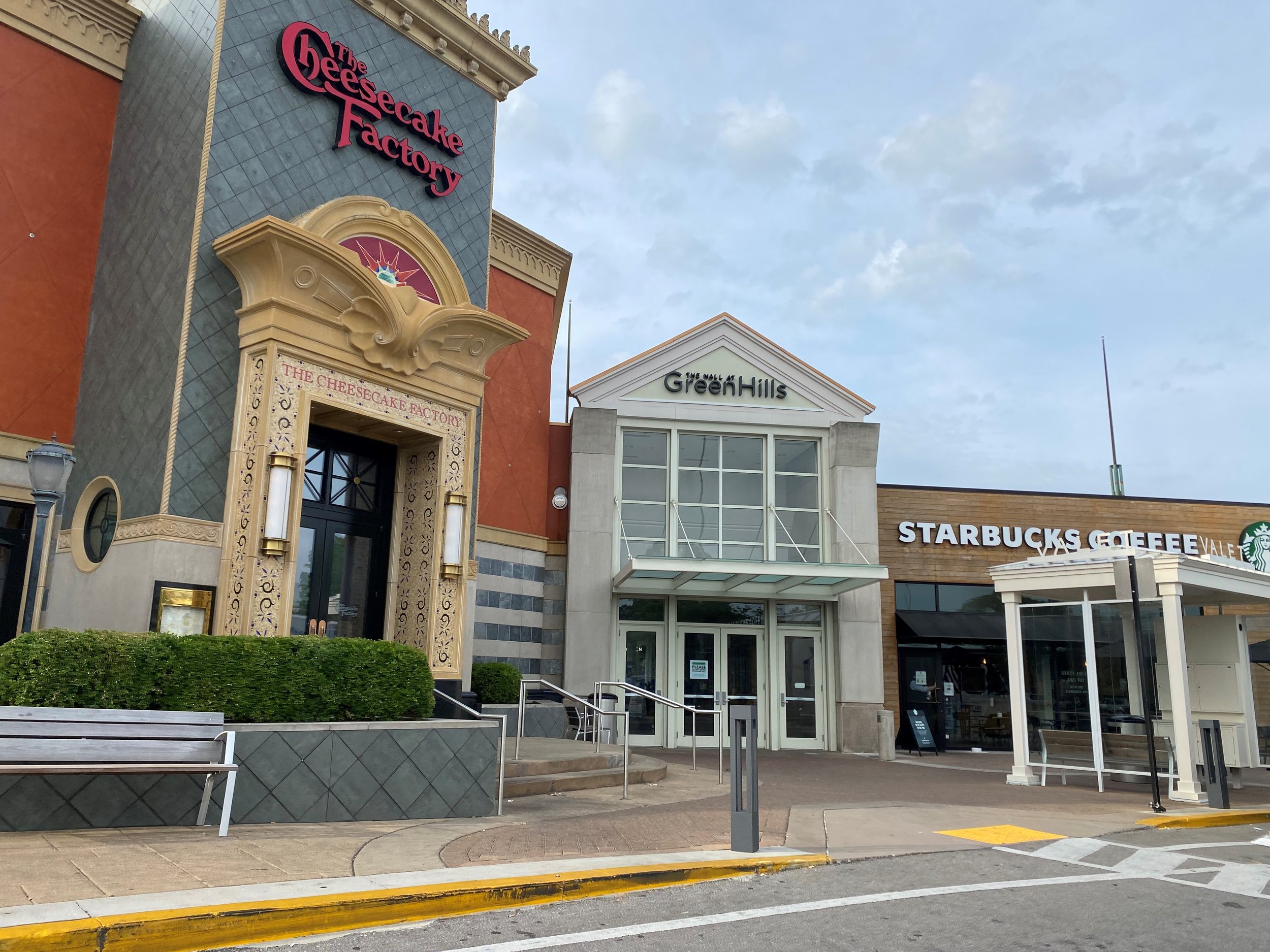 For those who prefer a more upscale shopping experience, the Green Hills area, not too far from Boone Trace, houses The Mall at Green Hills. This luxury mall boasts an array of high-end brands and designer stores, making it a favorite destination for fashion enthusiasts and brand-conscious shoppers. Whether you're in the market for the latest designer handbag, high-end cosmetics, or a statement piece of jewelry, Green Hills promises an elegant shopping spree.
Of course, no shopping experience in Nashville would be complete without delving into its rich musical heritage. A short drive from Boone Trace will lead you to some iconic music stores, where vinyl records, vintage instruments, and rare music memorabilia can be found. For the avid music collector or the casual enthusiast, these shops are veritable treasure troves, and browsing through their collections often feels like taking a walk down music history lane.
In addition to these, the Boone Trace vicinity also offers a slew of everyday conveniences. From grocery stores stocking fresh, local produce to bookstores that invite leisurely browsing, and home decor outlets that promise to spruce up any living space, residents have a diverse retail landscape at their fingertips. The blend of big-box retailers with independent establishments ensures that shopping, whether it's for necessity or indulgence, is always a pleasant affair.
Business and Economy
The vibrant area around Boone Trace in Nashville is underpinned by a robust array of businesses and industries that contribute significantly to the local economy. One cannot discuss Nashville without mentioning its most celebrated industry – music. The city, affectionately termed the "Music City," serves as the epicenter for country music and boasts a thriving ecosystem of recording studios, music labels, talent agencies, and production houses. This music industry, while focusing primarily on country, has branched out over the years to encompass a variety of genres, making Nashville a hub for artists, producers, and music professionals from all over the world.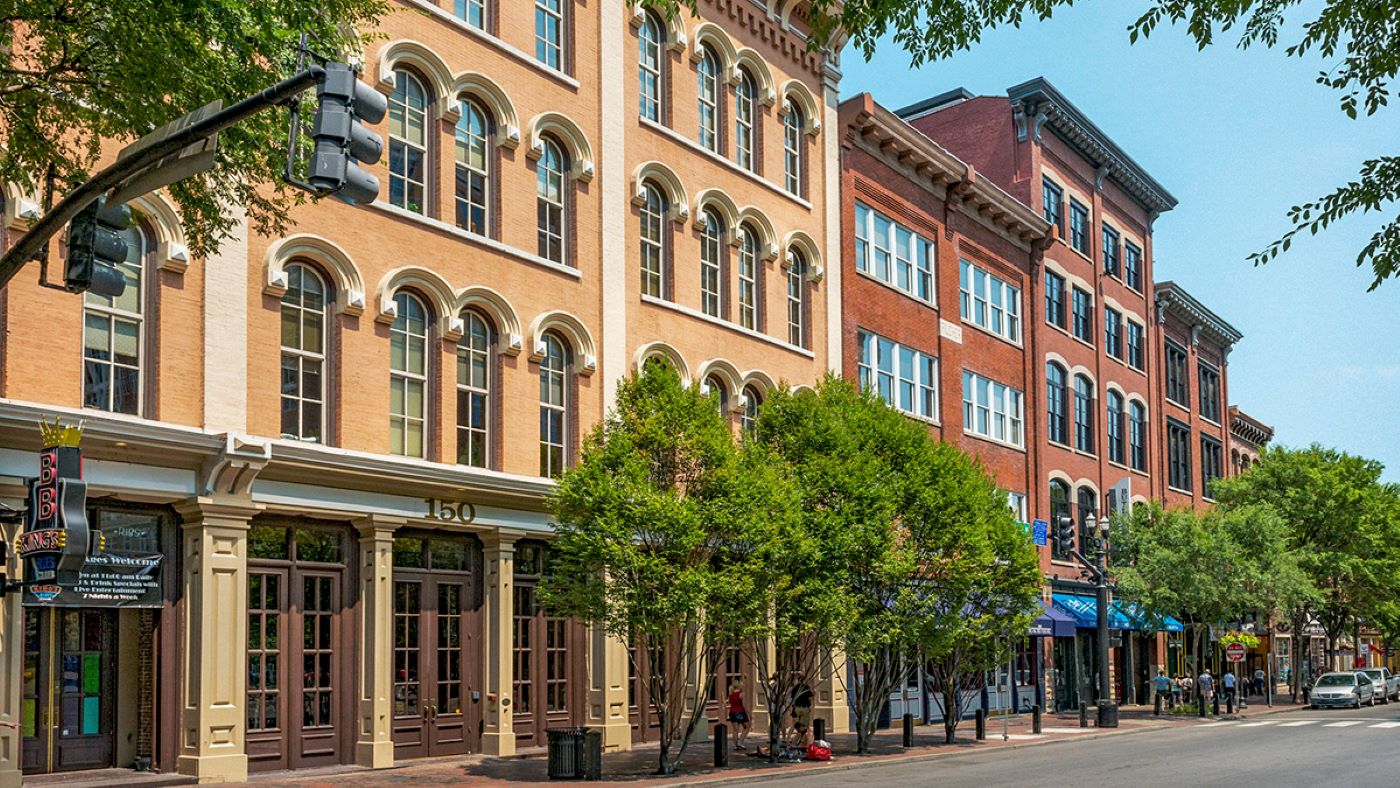 However, beyond its musical renown, Nashville and its surrounding areas, including Boone Trace, have seen a surge in the healthcare sector. Renowned institutions, research centers, and healthcare providers have chosen Nashville as their base, contributing significantly to job creation and economic stability. These institutions not only offer cutting-edge medical services but also engage in groundbreaking research and innovations, cementing Nashville's reputation in the medical community.
Another noteworthy contributor to the local economy is the tourism and hospitality sector. With its rich history, cultural landmarks, and the allure of live music, Nashville attracts millions of visitors each year. This influx of tourists bolsters various businesses such as hotels, restaurants, entertainment venues, and souvenir shops. The ripple effect of this industry is felt across various sectors, making tourism an essential pillar of Nashville's economy.
In recent years, the tech and startup scene has also started to gain traction around Nashville. Driven by local entrepreneurial spirit and supported by favorable business policies, many startups, especially in the tech and digital sectors, have planted their roots here. Co-working spaces, incubators, and innovation hubs have sprung up in and around Boone Trace, fostering collaboration and nurturing the next generation of business leaders.
In essence, while music might be Nashville's soul, the diverse tapestry of businesses and industries around Boone Trace and its neighboring areas ensure that the city's economic heart keeps beating strong. Whether it's the melodies emanating from a recording studio, the bustling energy of a tech startup, or the calm assurance of a world-class medical facility, these industries collectively sing a song of growth and prosperity for Nashville.
Hotels and Lodging
Ah, the charm of staying in Nashville near Boone Trace! The accommodations in this area offer a delightful mix of Southern hospitality and modern comforts, making visitors' stays both memorable and cozy.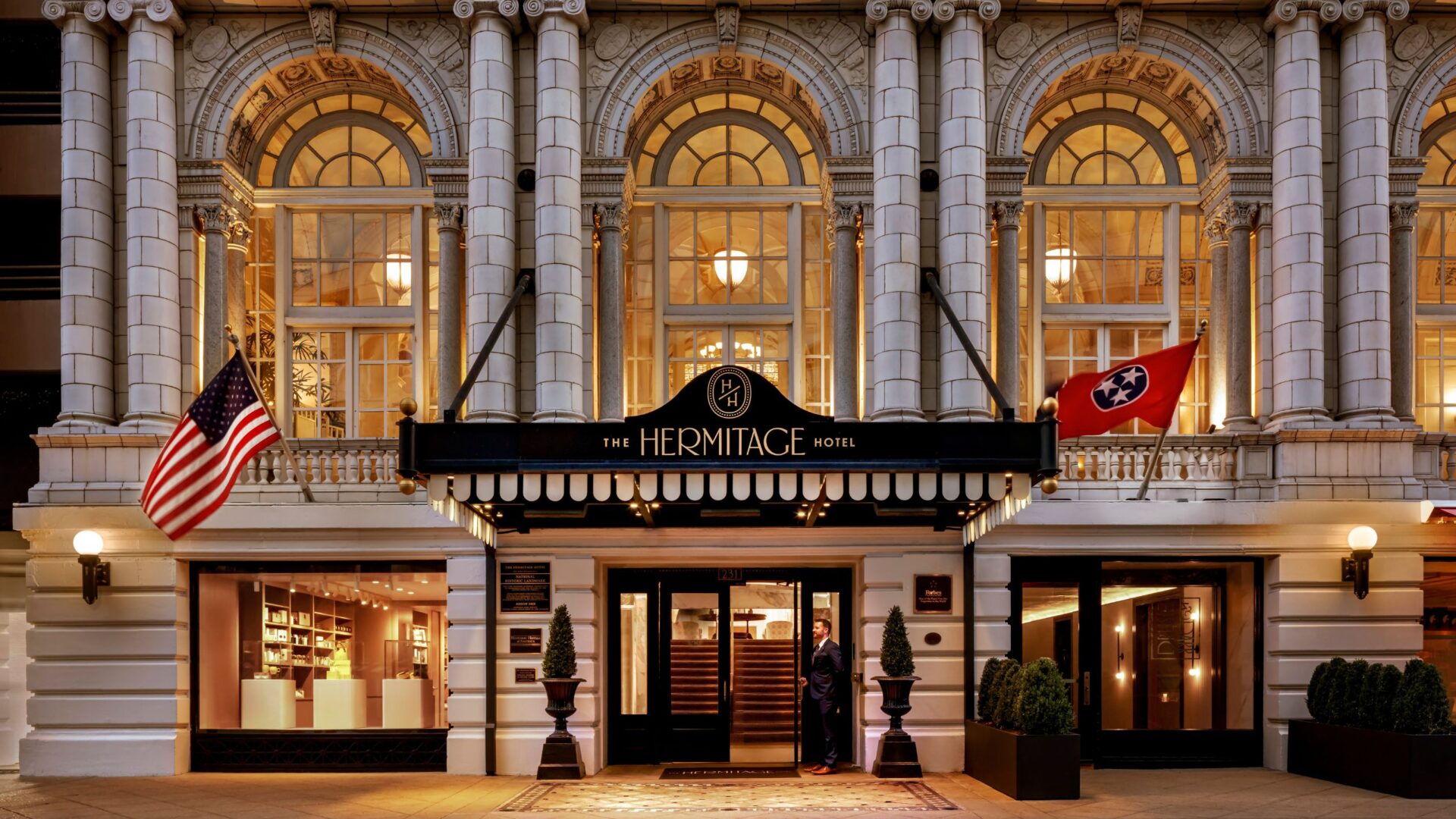 For those seeking the luxury and convenience of well-known hotel chains, the vicinity boasts a selection of renowned establishments that cater to every whim. These hotels, with their plush rooms, top-notch amenities, and often, sweeping views of the cityscape, are favorites among business travelers and tourists alike. Their in-house restaurants often serve delectable Southern cuisine, and it's not uncommon for guests to be treated to live music performances on select evenings.
But if one wishes to stray off the beaten path and experience Nashville's authentic charm, the bed and breakfast options near Boone Trace are the way to go. These B&Bs, often housed in beautifully restored historic homes, exude an old-world charm. Stepping into one is like taking a journey back in time, with antique furnishings, wooden floorboards, and fireplaces that have heard many a tale. The hosts of these establishments often go above and beyond, serving homemade breakfasts with family recipes and sharing stories that give visitors a deeper connection to the city. Staying at a B&B offers an intimate and personal experience, allowing travelers to immerse themselves in the local culture.
Then there's the rise of boutique hotels in the area. These establishments, while smaller in scale, prioritize design, ambiance, and personalized service. Artistic interiors, curated local experiences, and unique themes make each boutique hotel stand out. They often become destinations in themselves, attracting travelers who value aesthetics and unique experiences.
Whether one is in town for a quick business trip, an extended vacation, or just passing through, the lodging options near Boone Trace in Nashville ensure that every visitor finds their perfect home away from home. The hardest part? Deciding where to stay among the myriad of enchanting options!
Travel and Transportation
One of the great conveniences of living in or visiting the Boone Trace area in Nashville is its accessibility, particularly when it comes to airports and public transportation.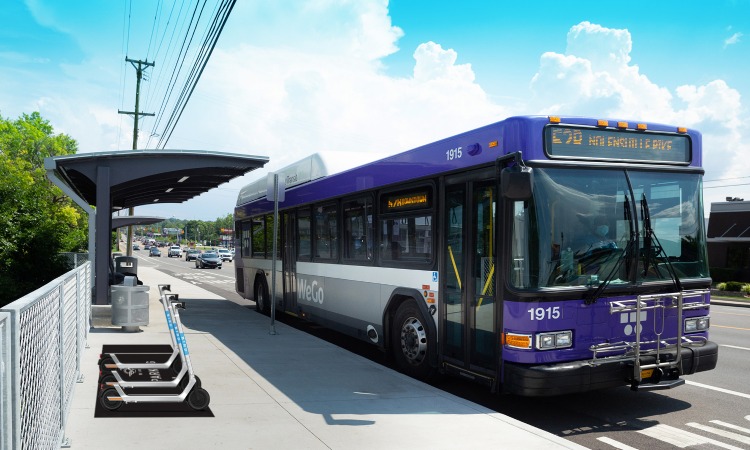 For those with a penchant for travel or frequent business commitments, the Nashville International Airport is the go-to aviation hub. Just a short drive from Boone Trace, it serves as a major gateway, connecting Nashville to various domestic and international destinations. Whether you're catching an early morning flight or landing late at night, the airport's proximity ensures that your journey to and from Boone Trace is relatively stress-free. Plus, with a plethora of taxi services, ride-sharing options, and airport shuttles, the commute is made even smoother.
Public transportation in the vicinity is equally commendable. The Metropolitan Transit Authority (MTA) operates a comprehensive bus network that covers Nashville and its neighboring areas, including Boone Trace. These buses, recognizable by their vibrant blue and yellow colors, are a lifeline for many residents and visitors. With regular schedules, modern amenities on board, and a commitment to punctuality, they make traversing the city both economical and efficient. What's more, the MTA's real-time tracking system lets passengers know exactly when their bus will arrive, reducing waiting times and ensuring a more predictable commute.
For those who prefer rail, the Music City Star commuter train is a noteworthy mention. While its route might be more limited compared to the bus network, it offers a swift and scenic journey, especially for those commuting between the eastern suburbs and downtown Nashville. The train stations themselves are strategically located, allowing easy transitions between different modes of transport.
All in all, whether you're jet-setting across continents, commuting for work, or simply exploring the nooks and crannies of Nashville, the Boone Trace vicinity ensures that your journey is as seamless as possible. With an array of transportation options at your fingertips, getting around is less about the commute and more about the experience.