Between The Harpeths Sec 1, Nashville, TN Homes for Sale
Between The Harpeths Sec 1, Nashville, TN Homes for Sale
October 3, 2023
$1,275,000
Med. List Price
Between The Harpeths Sec 1 Homes
Nestled in the heart of Nashville, TN, the homes in Between The Harpeths Sec 1 epitomize the fusion of classic Southern charm and modern convenience. The architectural designs of these residences evoke the timeless appeal of traditional American homes, yet they are equipped with modern-day amenities that cater to the contemporary lifestyle. Many homes boast spacious interiors, with generous room sizes, high ceilings, and oversized windows, allowing for an abundance of natural light. The attention to detail is evident in the intricate moldings, hardwood floors, and gourmet kitchens that are a standard feature in many of these homes.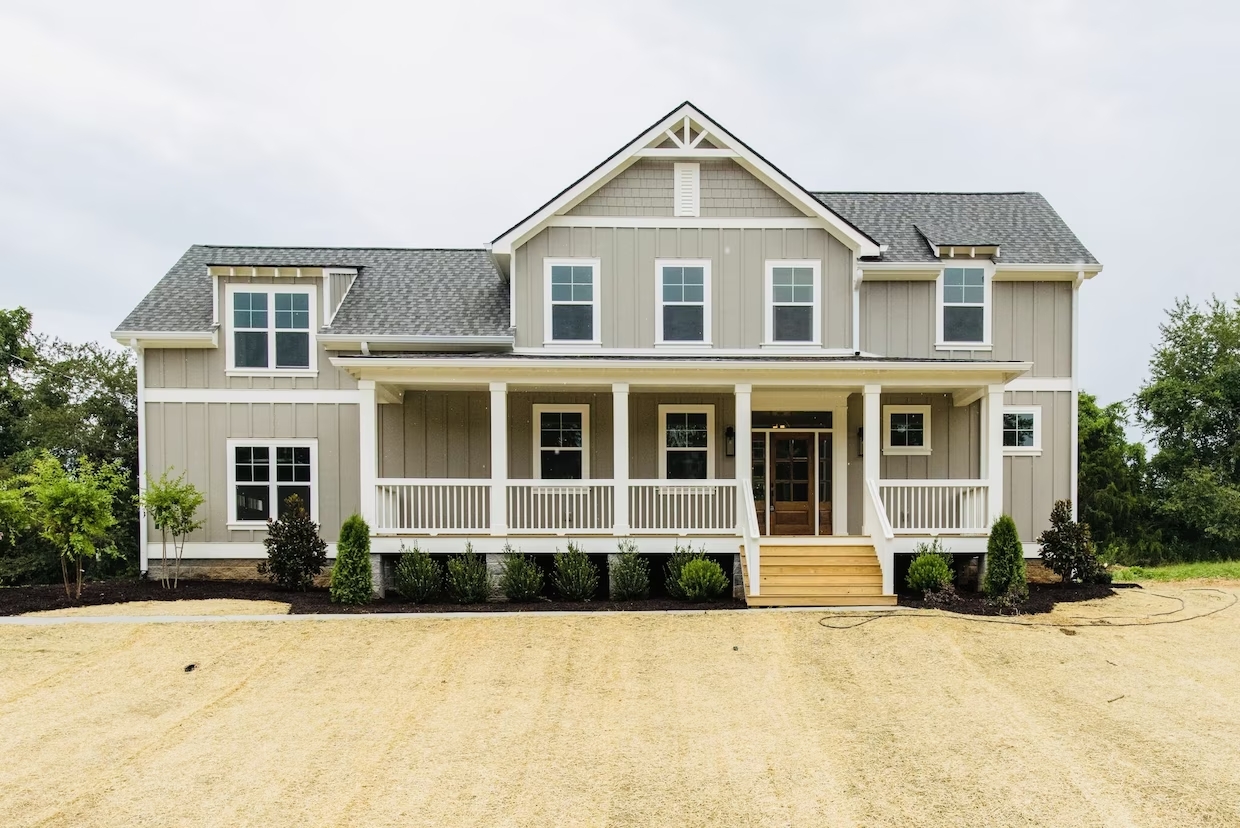 The landscape around Between The Harpeths Sec 1 is equally captivating. Mature trees and well-maintained gardens surround each residence, offering homeowners both privacy and scenic views from their windows. The serenity of the environment is palpable, and it's not uncommon to see residents taking leisurely walks or enjoying a quiet moment on their porches, further adding to the community's close-knit and relaxed ambiance.
Location is one of the major assets of Between The Harpeths Sec 1. Nashville, often referred to as "Music City," is renowned for its vibrant music scene, rich history, and diverse culture. Living in Between The Harpeths Sec 1 provides residents with easy access to a myriad of entertainment options, from country music concerts to art galleries, theaters, and gourmet restaurants. Moreover, with its proximity to major highways and transportation hubs, residents find commuting to and from work or embarking on a weekend getaway remarkably convenient.
The surrounding community is also noteworthy for its genuine camaraderie. Annual community events, picnics, and neighborhood gatherings foster a sense of belonging and togetherness among the residents. Schools in and around the area are known for their commitment to academic excellence, making it an ideal locale for families with school-aged children. Additionally, various parks and recreational areas nearby provide ample opportunities for outdoor enthusiasts to engage in activities like hiking, biking, or simply enjoying nature's beauty.
Safety and security have been paramount in Between The Harpeths Sec 1. The neighborhood's commitment to fostering a safe environment can be seen in its vigilant neighborhood watch programs and its collaboration with local law enforcement agencies. This dedication not only ensures the well-being of its residents but also reinforces the community's reputation as a desirable and secure place to call home.
Similar Communities
While Between The Harpeths Sec 1 stands out for its own unique charm, there are several other neighborhoods near Nashville, TN that share similarities in price point, construction, and lifestyle, creating a cohesive suburban tapestry within the city's landscape.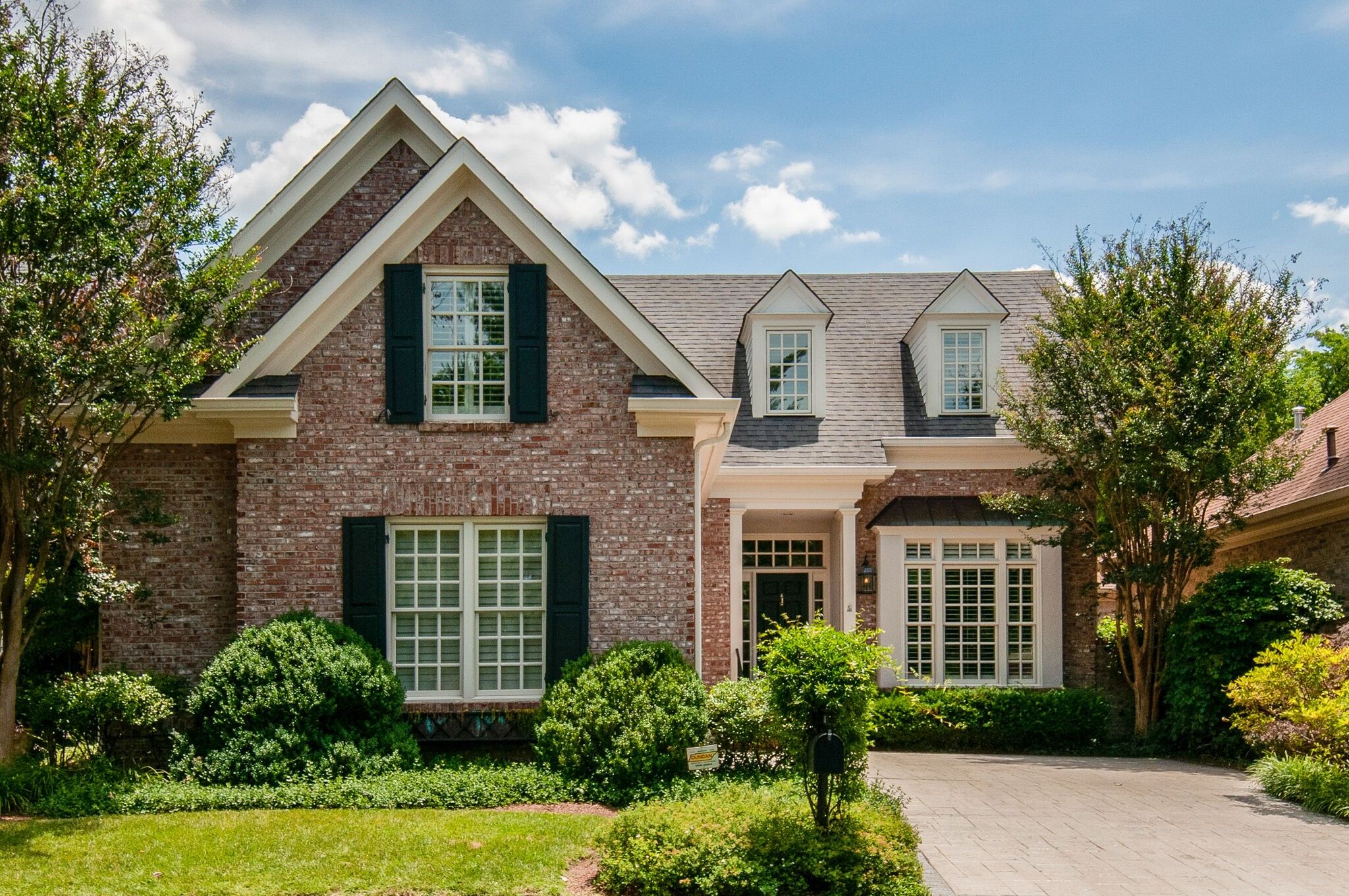 Whispering Hills, situated just a short drive from Between The Harpeths Sec 1, mirrors the upscale construction and aesthetic that homeowners have come to value. The homes here, much like those in Between The Harpeths, boast a combination of classic Southern design and contemporary finishes. Spacious interiors, luxurious master suites, and gourmet kitchens define the majority of homes. The tree-lined streets and well-kept lawns further contribute to the community's appeal, making it a coveted neighborhood for many prospective buyers.
Richland Woods is another enclave that stands out for its architectural harmony and upscale feel. Craftsmanship is evident in each residence, with homes often featuring brick and stone exteriors, lush landscaping, and attention to detail both inside and out. The residents here, much like those in Between The Harpeths Sec 1, tend to prioritize a balanced lifestyle, enjoying the comforts of their homes, participating in community events, and making the most of Nashville's cultural offerings.
A little further afield, Green Hills offers a lifestyle that is both luxurious and convenient. With homes that resonate with elegance and sophistication, this neighborhood is often sought after by professionals and families alike. Architecturally, the residences are a blend of traditional and modern, much like the homes in Between The Harpeths Sec 1. But Green Hills also offers the added benefit of being close to some of Nashville's top shopping destinations, making it a hotspot for those who enjoy both luxury living and retail therapy.
Bellevue is yet another neighborhood that parallels Between The Harpeths Sec 1 in many ways. The homes here echo the same commitment to quality construction, with many properties showcasing features such as hardwood floors, custom cabinetry, and expansive outdoor spaces. Bellevue's serene environment, coupled with its community-driven initiatives, creates a setting that is both welcoming and tranquil. Its residents often speak of the close-knit bonds they form with neighbors, reminiscent of the camaraderie found in Between The Harpeths Sec 1.
In sum, while Between The Harpeths Sec 1 possesses its own unique allure, Nashville's surrounding neighborhoods offer comparable homes and lifestyles, creating a cohesive suburban haven within the bustling city.
Food Scene
Between The Harpeths Sec 1, located in Nashville, TN, is not only a place of beautiful homes and scenic views but also a gateway to a delightful culinary journey. Those residing in or visiting this neighborhood are in for a treat when it comes to the array of dining options available.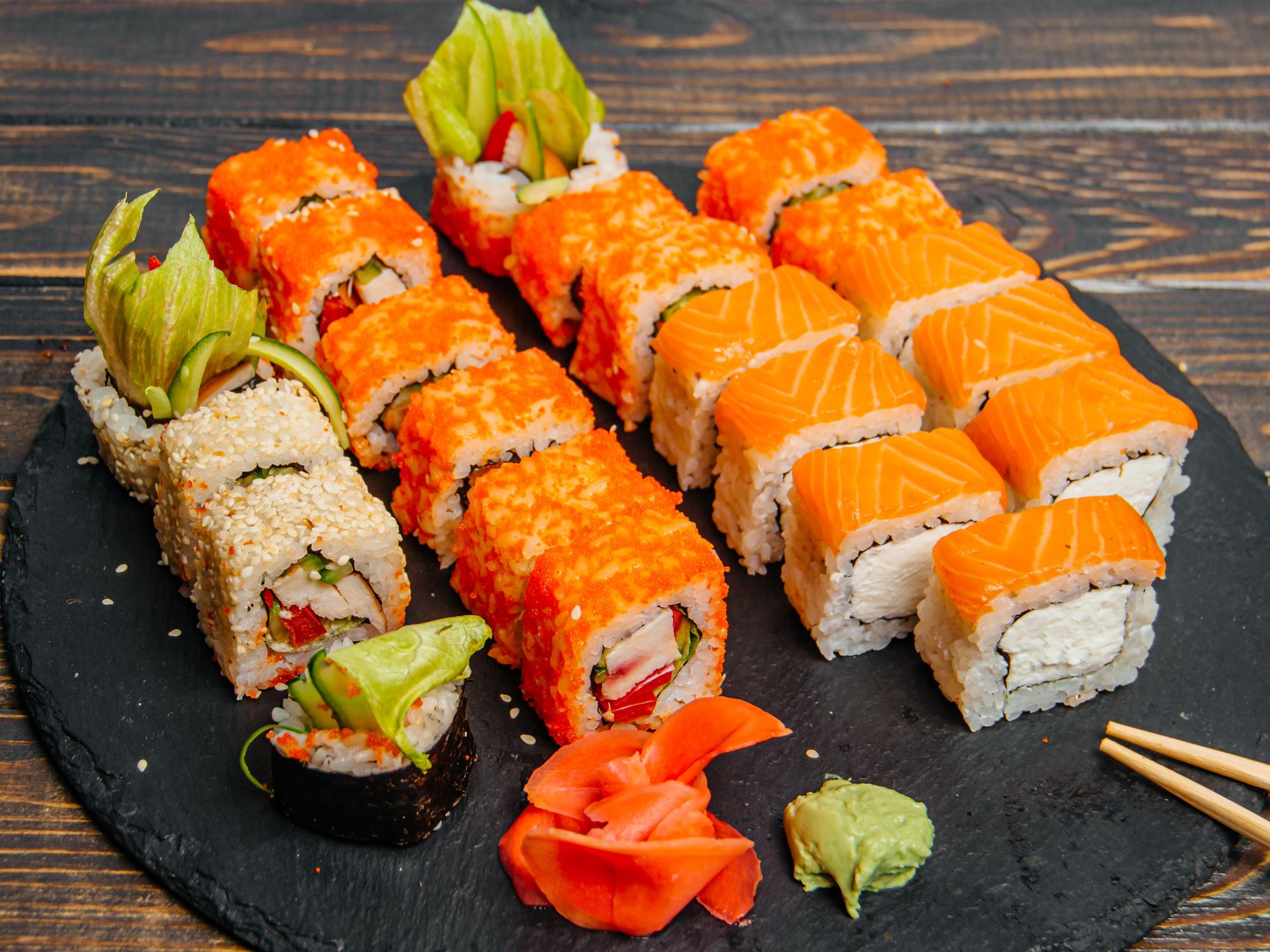 Just a short drive away, one can discover the aromatic spices and flavors of Southern barbecue at one of the many local grill houses. These establishments pride themselves on their age-old smoking techniques and secret recipes, handed down from generation to generation. The tangy ribs, tender pulled pork, and savory briskets are not just meals but a rich tradition. Pair that with classic side dishes like coleslaw, cornbread, and beans, and you've got yourself a hearty Southern feast.
If you're in the mood for something a tad more international, there's a delightful sushi place nearby that has been raved about by many. With fresh seafood delivered daily, their sushi rolls, sashimi, and nigiri are not just delicious but also a work of art. The ambiance, with its minimalist Japanese decor and soft background music, sets the scene for a serene dining experience.
For those with a palate that leans towards European flavors, there's a charming Italian bistro nestled in a quaint corner. The aroma of garlic, fresh basil, and simmering tomato sauce wafts from its kitchen, drawing patrons in. The menu boasts of traditional pasta dishes, wood-fired pizzas, and an impressive wine list that features selections from Italy's finest vineyards.
Of course, no Nashville neighborhood dining conversation would be complete without mentioning the local coffee shops and cafes. These cozy establishments offer the perfect spot for morning rendezvous, casual business meetings, or simply some alone time with a book. With freshly brewed coffees, homemade pastries, and an array of sandwiches and salads, they're a favorite among many locals.
And for those nights when you want to indulge in gourmet dining, there are a couple of upscale restaurants in the vicinity. With menus curated by renowned chefs, the dishes are a perfect blend of innovation and tradition. Whether it's a date night, a celebration, or just a desire to pamper your taste buds, these restaurants promise an unforgettable culinary experience.
Entertainment
Nestled in Nashville, TN, Between The Harpeths Sec 1 sits in proximity to a city bursting with cultural, musical, and sporting offerings. When it comes to entertainment, it's almost an embarrassment of riches.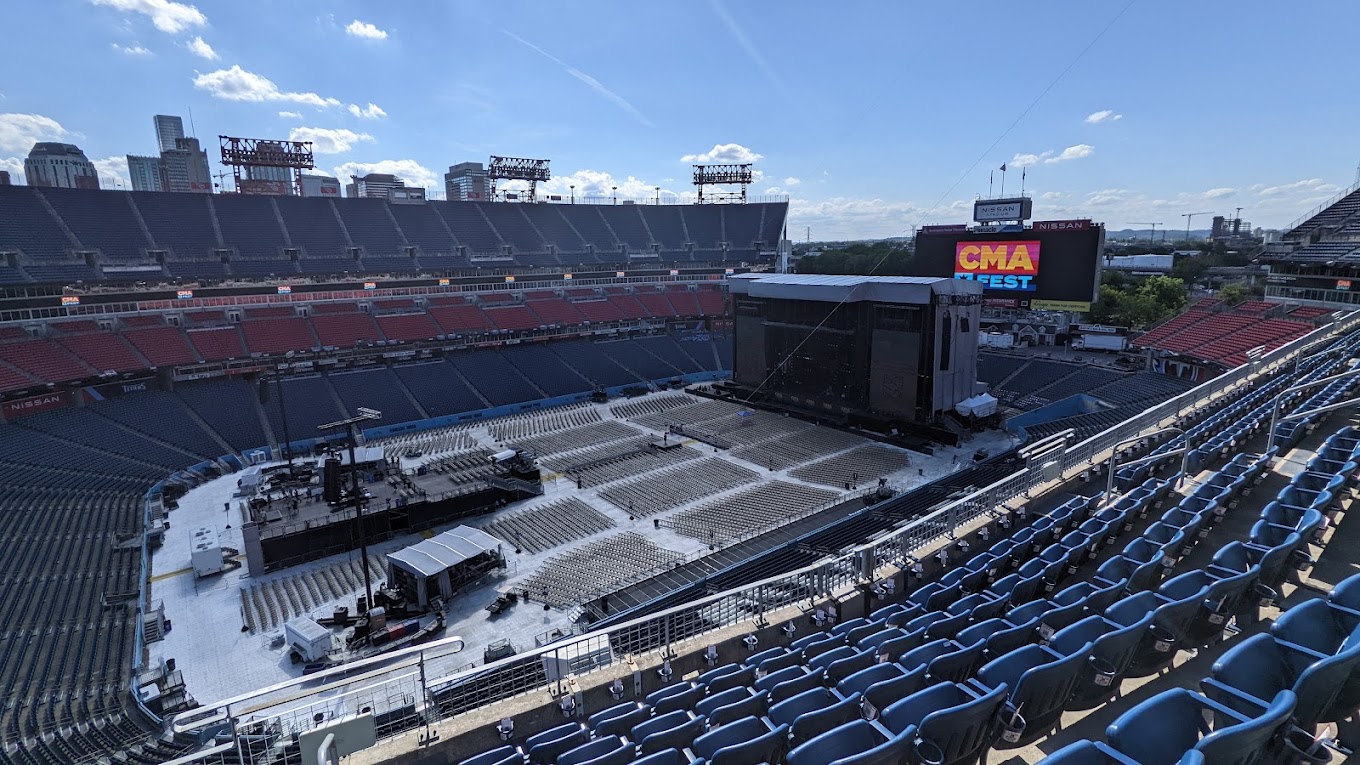 For music lovers, Nashville is, after all, known as "Music City". Residents of Between The Harpeths Sec 1 are privy to a plethora of live music venues that host performances almost every night. From honky-tonks that have birthed many a country music legend to more contemporary venues that showcase a mix of genres, there's always a melody in the air. The Grand Ole Opry, a staple in the city, showcases some of the best country musicians, both seasoned and upcoming. It's a must-visit for anyone wanting to experience the heart and soul of country music.
Beyond music, the local theater scene is vibrant and offers a mix of Broadway shows, indie plays, and experimental theater. A short drive into the city center, and one can easily find a play or musical performance that resonates with their artistic inclinations. The diversity in performance arts ensures that there's something for everyone, from classical drama enthusiasts to those with a penchant for avant-garde expressions.
On the sporting front, Nashville isn't left behind. Football enthusiasts can catch the Tennessee Titans in action at the Nissan Stadium. The energy during game days is palpable, with fans draped in team colors, cheering and creating an atmosphere that's electric. And for those who are more inclined towards hockey, the Nashville Predators offer thrilling matches that often keep audiences at the edge of their seats. The Bridgestone Arena, where they play, not only hosts these nail-biting games but also becomes the epicenter of a range of other events, from concerts to monster truck rallies.
For those with a slightly more laid-back idea of entertainment, there are numerous parks and open spaces where residents can enjoy picnics, open-air concerts, or just a lazy afternoon soaking in the Tennessee sun. All in all, Between The Harpeths Sec 1 offers more than just a residential experience – it's a gateway to the vibrant tapestry of Nashville's entertainment and sporting world.
Health and Wellness
Living in Between The Harpeths Sec 1 in Nashville, TN, residents are not just surrounded by the city's musical pulse and cultural vibrancy, but they also find themselves at the heart of an array of health and wellness options that foster a balanced lifestyle.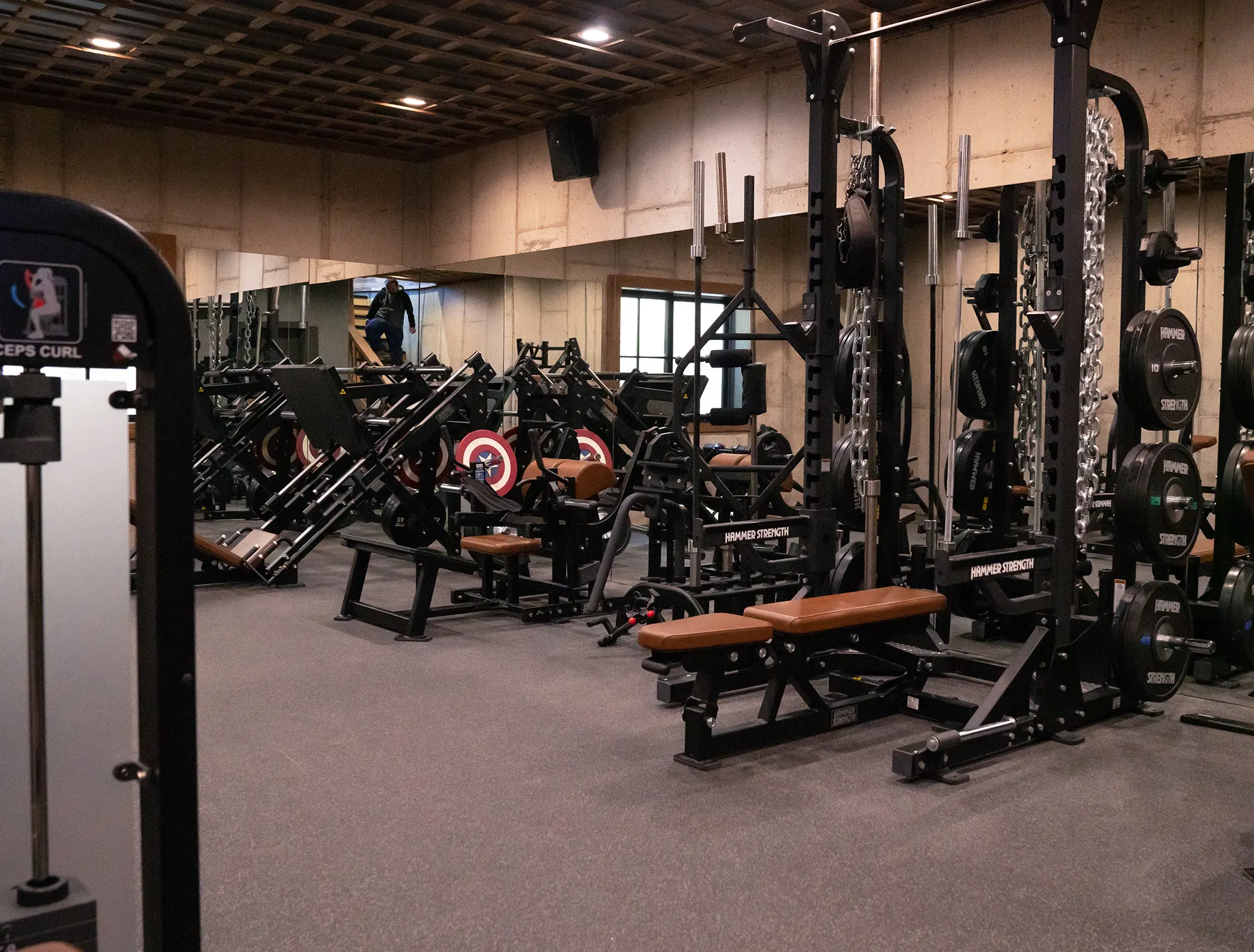 For those looking to keep fit, there's a myriad of fitness centers and gyms in close proximity. Whether you're a fan of the traditional weightlifting and cardio routines, or you lean towards more contemporary fitness trends like HIIT and Zumba, there's something for everyone. Some of these gyms also offer holistic classes like yoga and pilates, which are fantastic not just for the body, but also for the mind and soul.
Outdoor enthusiasts are in for a treat too. The area is blessed with several green spaces and parks, perfect for morning jogs, evening strolls, or even weekend hiking escapades. These spaces aren't just about exercise; they offer a tranquil setting for meditation, bird-watching, or just some quality 'me time'. The Harpeth River, from which the community gets part of its name, provides a serene backdrop for canoeing or kayaking, allowing residents to experience nature's beauty while getting a full-body workout.
For those seeking nutritional guidance or organic eating options, there are health food stores and organic markets nearby. These establishments provide a range of products from fresh, locally-sourced produce to gluten-free, vegan, and other specialty items. And for the days you don't feel like cooking, several health-conscious eateries offer delicious dishes that don't compromise on flavor while ensuring nutritional balance.
Wellness isn't just about physical health, and Nashville understands that. A number of wellness centers and spas around Between The Harpeths Sec 1 offer services ranging from massages and facials to more holistic treatments like acupuncture and chiropractic adjustments. Additionally, there's a growing community of mental health professionals, life coaches, and meditation centers that cater to the mind's well-being.
In essence, Between The Harpeths Sec 1 isn't just a location – it's a lifestyle choice. Positioned in Nashville, a city that understands the essence of a balanced life, residents have an array of options at their fingertips to ensure they live their healthiest and most fulfilled lives.
Outdoor Lifestyle
Nestled in the midst of Nashville, Between The Harpeths Sec 1 is a haven for those who have a deep appreciation for nature and the outdoors. Despite being part of a bustling city known for its musical heritage, the region offers numerous green retreats and recreational spaces, making it an outdoor enthusiast's paradise.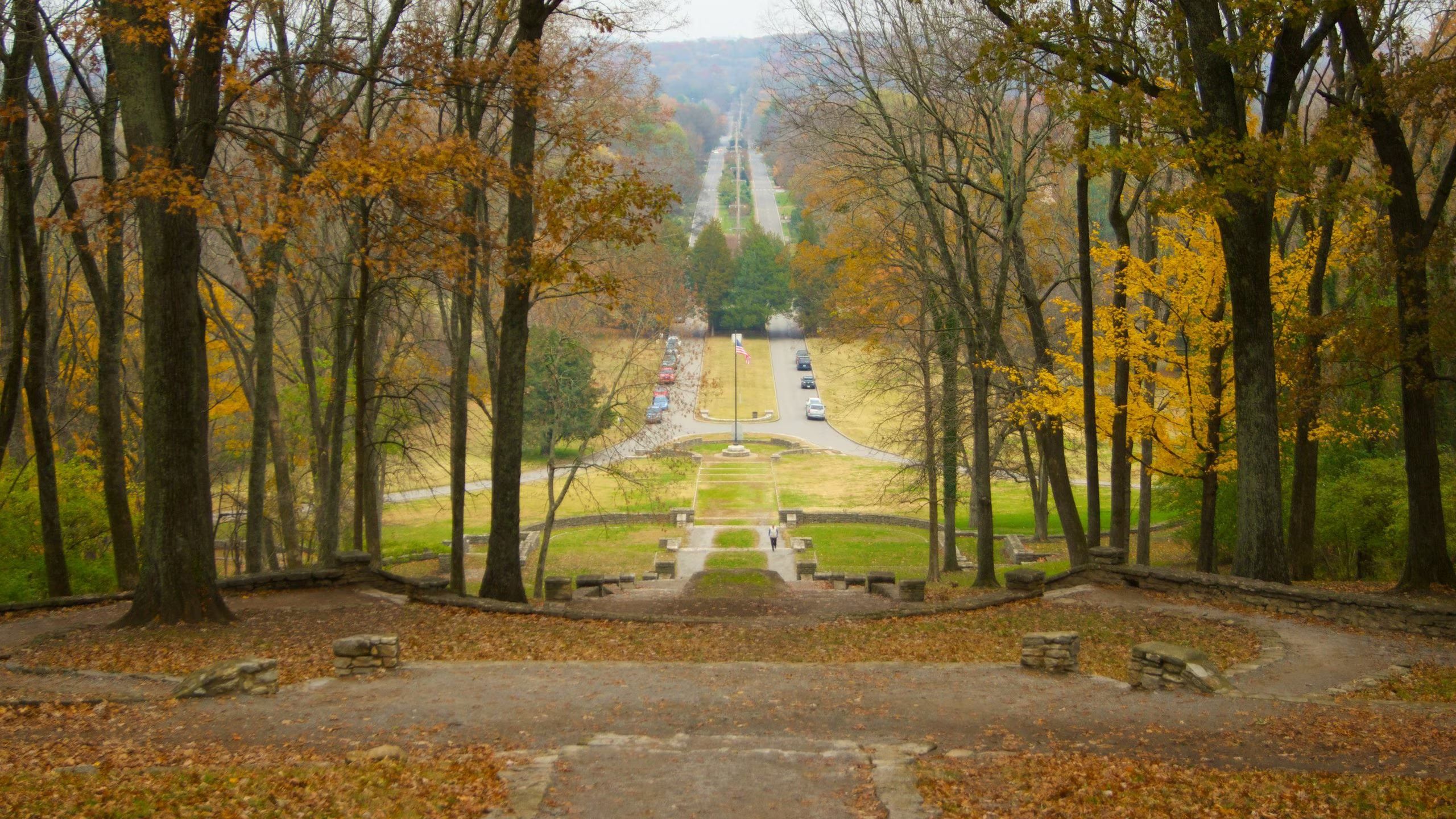 Firstly, the name "Between The Harpeths" isn't just poetic; it nods to the Harpeth River that flows nearby. This meandering river is more than just a picturesque sight; it's an invitation for kayaking, canoeing, or simply finding a quiet spot by its banks with a good book. The river's trails offer serene paths for those who enjoy early morning jogs or evening walks with views of the sun setting over the water.
Warner Parks, a stone's throw away, is a consolidated wonder of nature, with Edwin and Percy Warner Parks coming together to form a massive 3,000 acres of forested area. Whether you're keen on hiking, mountain biking, or just picnicking with your family, this space is bound to become a favorite. For bird watchers and nature photographers, the parks play host to a diverse array of flora and fauna, offering endless opportunities to capture nature's beauty.
Then, there's the Centennial Park, not too far off. While it's renowned for its full-scale replica of The Parthenon, it's also a lush, sprawling space perfect for recreational activities. Families flock here for weekend picnics, and fitness enthusiasts can be seen practicing yoga, Tai Chi, or merely enjoying a game of frisbee. The park's lake adds to its charm, making it a perfect spot for paddle boating or just feeding the ducks.
For those who prefer a more structured outdoor activity, there are several golf courses around. These aren't just places to practice your swing but are beautifully landscaped, offering both a sporting experience and a day amidst nature.
In the heart of a city as dynamic as Nashville, Between The Harpeths Sec 1 offers an ideal blend of urban living and natural retreat. For residents, the myriad of parks, trails, and outdoor activities available ensures that the call of nature is never too far away, making every day a potential outdoor adventure.
Education
Living in Between The Harpeths Sec 1 in Nashville, TN, offers residents a blend of Southern charm, musical heritage, and, crucially, a rich educational landscape. Whether one's leaning is towards public or private institutions, families here are presented with a plethora of options that cater to diverse learning preferences.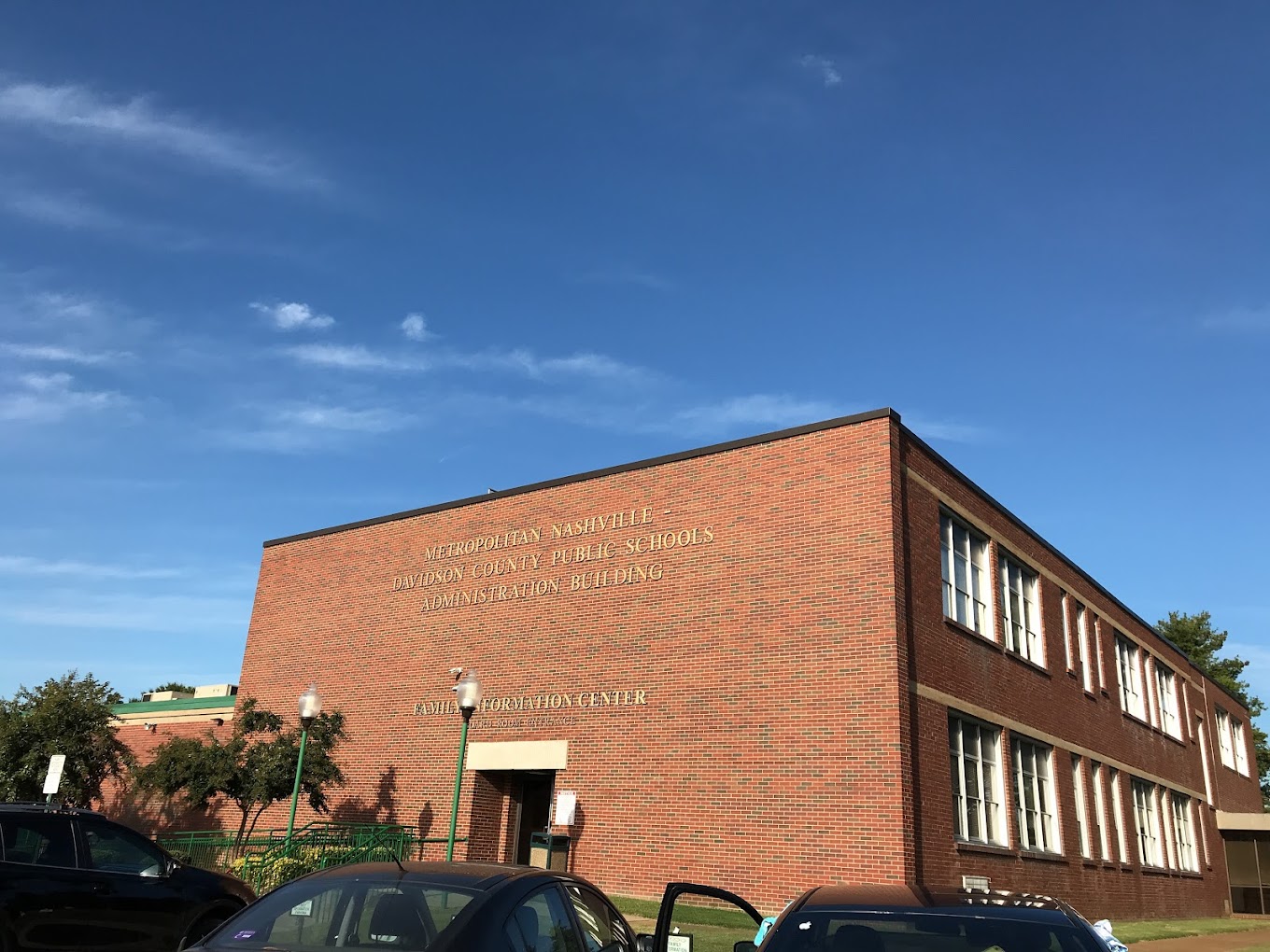 Public schools in the vicinity are part of the Metro Nashville Public Schools system, one of the largest in the state. These schools have a reputation for a commitment to academic excellence, extracurricular opportunities, and a holistic approach to education. With a strong emphasis on integrating technology into the learning process, students are equipped not only with foundational knowledge but also with skills for the modern age. High schools in the district are known for their robust Advanced Placement (AP) programs and a variety of elective courses that cater to varied interests, from the arts to the sciences.
For families considering private education, Nashville doesn't disappoint. In and around Between The Harpeths Sec 1, several esteemed private institutions cater to a diverse student body. These schools often emphasize smaller class sizes, ensuring personalized attention and fostering strong student-teacher relationships. Many of these institutions have religious affiliations and incorporate faith-based teachings into their curricula, providing families an avenue to align education with their spiritual beliefs.
Furthermore, some private schools in the area focus on specialized pedagogies. Montessori schools, for instance, offer a unique, student-centered approach to learning, while other institutions may emphasize experiential learning, outdoor education, or a rigorous classical curriculum.
In addition to traditional educational settings, there are also centers that cater to students with unique learning needs or those who require more specialized attention. These centers, both public and private, ensure that every child, regardless of their learning style or challenges, has the opportunity to thrive academically.
In essence, Between The Harpeths Sec 1 sits at the crossroads of Nashville's vibrant educational landscape. With a mix of public and private institutions and an array of specialized schools, families here can confidently chart out an educational journey tailored to their child's needs.
Shopping and Retail
Between The Harpeths Sec 1 in Nashville, TN, truly offers residents the best of both worlds – the tranquility of a picturesque neighborhood and the excitement of retail adventures just a stone's throw away. For those who relish the joy of shopping, the vicinity serves as a delightful mix of local boutiques, vintage stores, and modern shopping centers.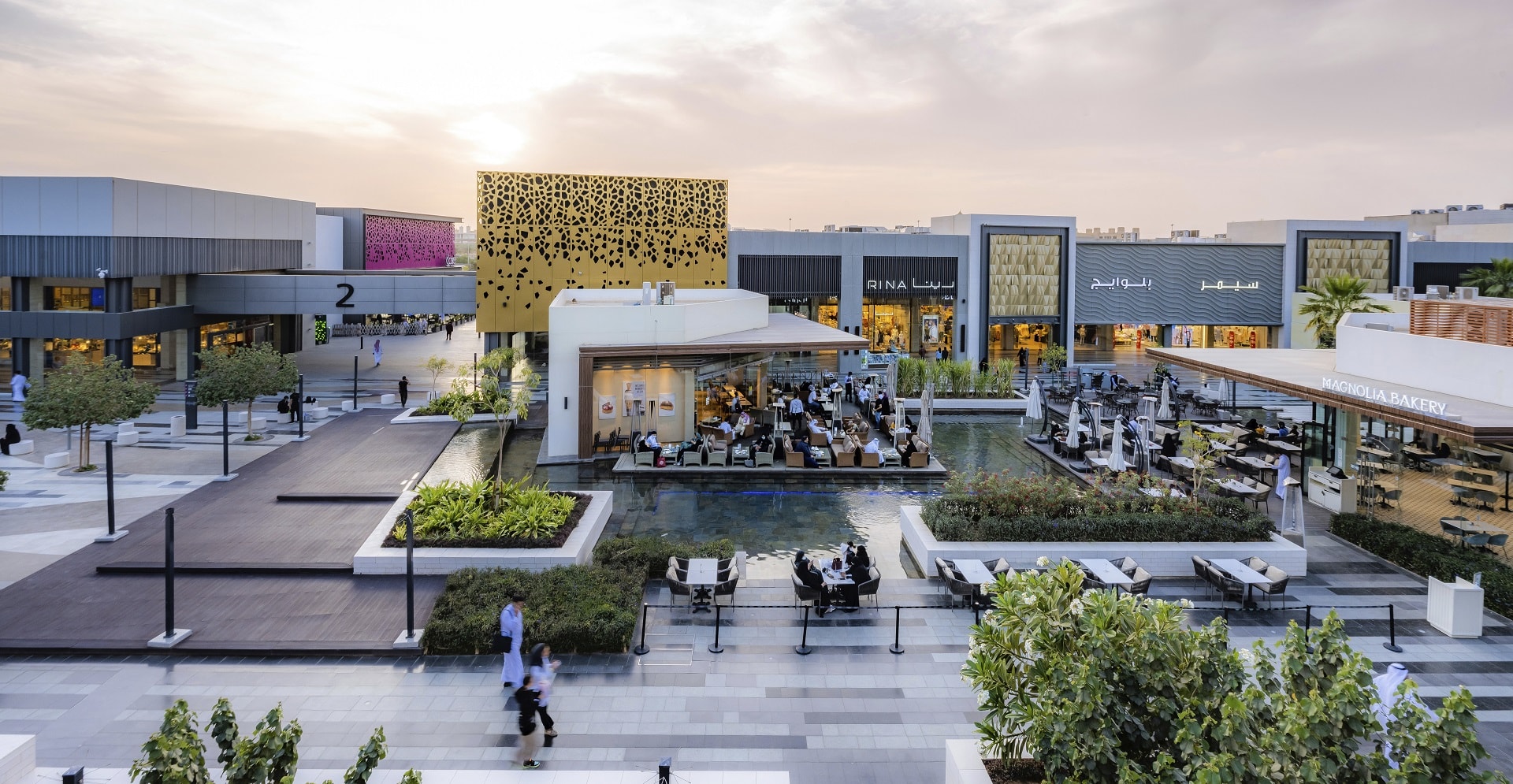 One of the area's charming aspects is the array of independent boutiques that dot the nearby streets. These quaint shops, often run by local artisans and entrepreneurs, offer a curated selection of items, from handcrafted jewelry and bespoke clothing to artisanal home decor. Each visit feels like a treasure hunt, with the promise of finding a unique piece that tells its own story.
If vintage shopping is more your style, Nashville's rich history and cultural tapestry are reflected in the plethora of vintage and antique shops. From retro clothing and classic vinyl records to antiques that evoke the grandeur of bygone eras, these stores are a testament to the city's storied past. And with Nashville being a music hub, don't be surprised if you stumble upon some vintage instruments or rare music memorabilia on your excursions.
For a more contemporary shopping experience, there are several shopping malls and retail centers within a short drive from Between The Harpeths Sec 1. These hubs offer a mix of national retailers, department stores, and a medley of dining options for when you want to refuel between shopping sprees. Whether you're in the mood for some high-end fashion, tech gadgets, or just everyday essentials, these centers ensure you're spoilt for choice.
Moreover, it's not just about clothes and accessories. Bookstores, specialty food markets, and artisanal craft shops add to the area's diverse retail landscape. Whether it's a weekend shopping spree, a quick mid-week run for essentials, or just window shopping, residents of Between The Harpeths Sec 1 find themselves perfectly positioned to indulge in Nashville's rich retail offerings.
Business and Economy
Between The Harpeths Sec 1, located in the heart of Nashville, TN, finds itself surrounded by a vibrant tapestry of businesses and industries that fuel the city's dynamic economy. A blend of traditional industries and modern enterprises, the area's economic landscape is as diverse as it is thriving.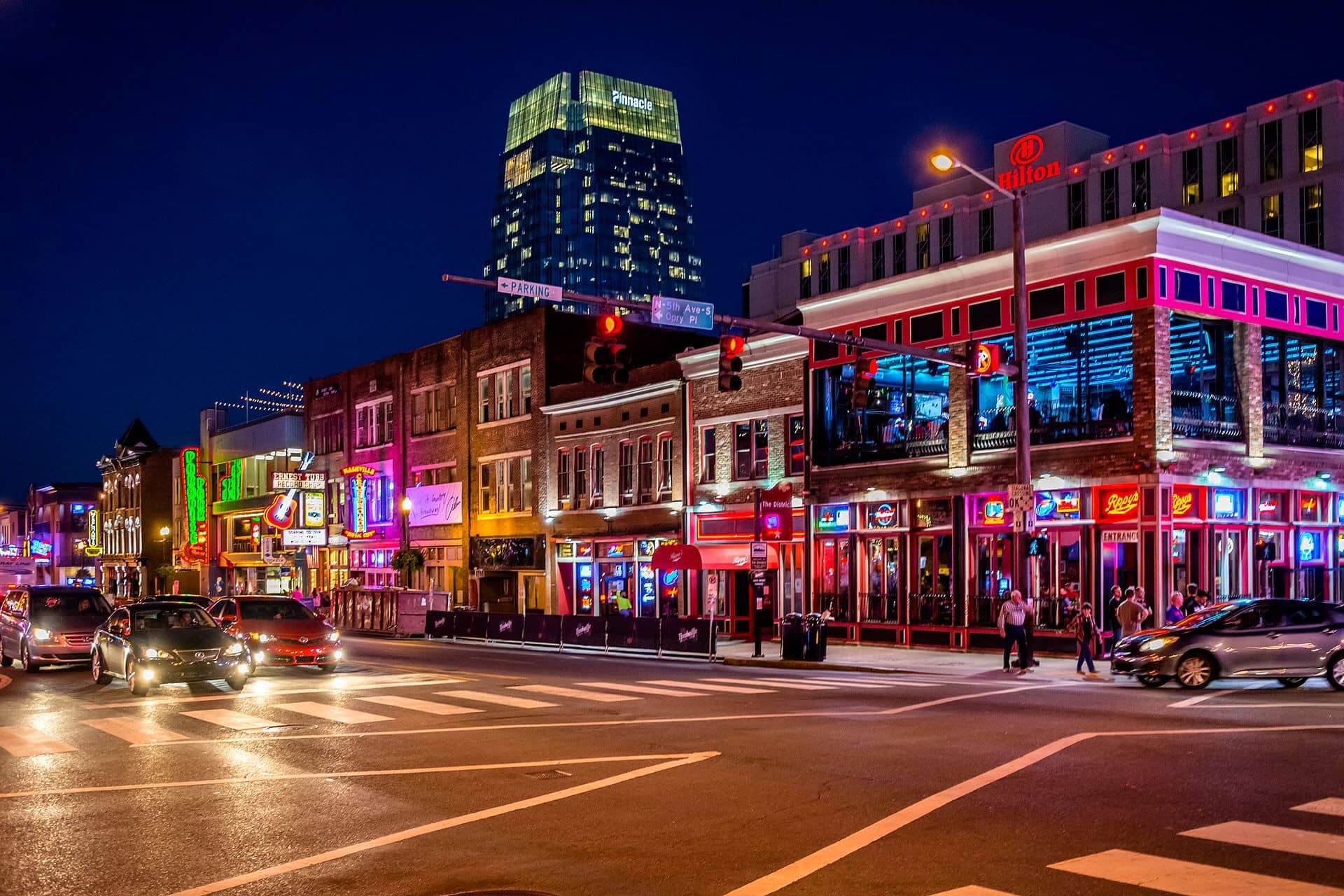 Undoubtedly, music is the soul of Nashville. Often dubbed the "Music City," Nashville is home to countless recording studios, music labels, and agencies. Major record labels, including the likes of Sony Music and Universal Music Group, have a significant presence here, and this, in turn, has spurred the growth of many auxiliary businesses, from talent agencies to production houses. The ripple effect of the music industry is palpable, with businesses ranging from instrument manufacturers to event management companies benefitting from the city's musical heritage.
But it's not just the tunes of country music that drive Nashville's economy. The city is a burgeoning hub for healthcare. With renowned institutions like the Vanderbilt University Medical Center, the healthcare sector employs a significant chunk of the city's workforce. Biotechnology firms, medical research institutions, and a host of healthcare startups have set up shop in and around Nashville, further solidifying its reputation in the medical domain.
Adding to the economic mix is the city's growing status as a center for higher education. Institutions such as Vanderbilt University, Belmont University, and Tennessee State University not only impart education but also contribute substantially to the local economy through employment and research initiatives.
Moreover, tourism, bolstered by the city's rich history, music scene, and cultural events, plays a pivotal role in supporting local businesses. Hotels, restaurants, event spaces, and tour companies thrive as they cater to the influx of tourists and business travelers alike.
In essence, while music might be the heartbeat of Nashville, the city's economy is bolstered by a symphony of diverse industries. For residents of Between The Harpeths Sec 1, this means living in a locale that's not just culturally rich but also at the center of a dynamic and ever-evolving economic landscape.
Hotels and Lodging
Nestled in Nashville, Between The Harpeths Sec 1 is ideally positioned for both residents and visitors to take full advantage of the diverse lodging options the city offers. In a place renowned for its musical heritage, warm Southern hospitality seamlessly blends with modern comforts to provide memorable stays for travelers.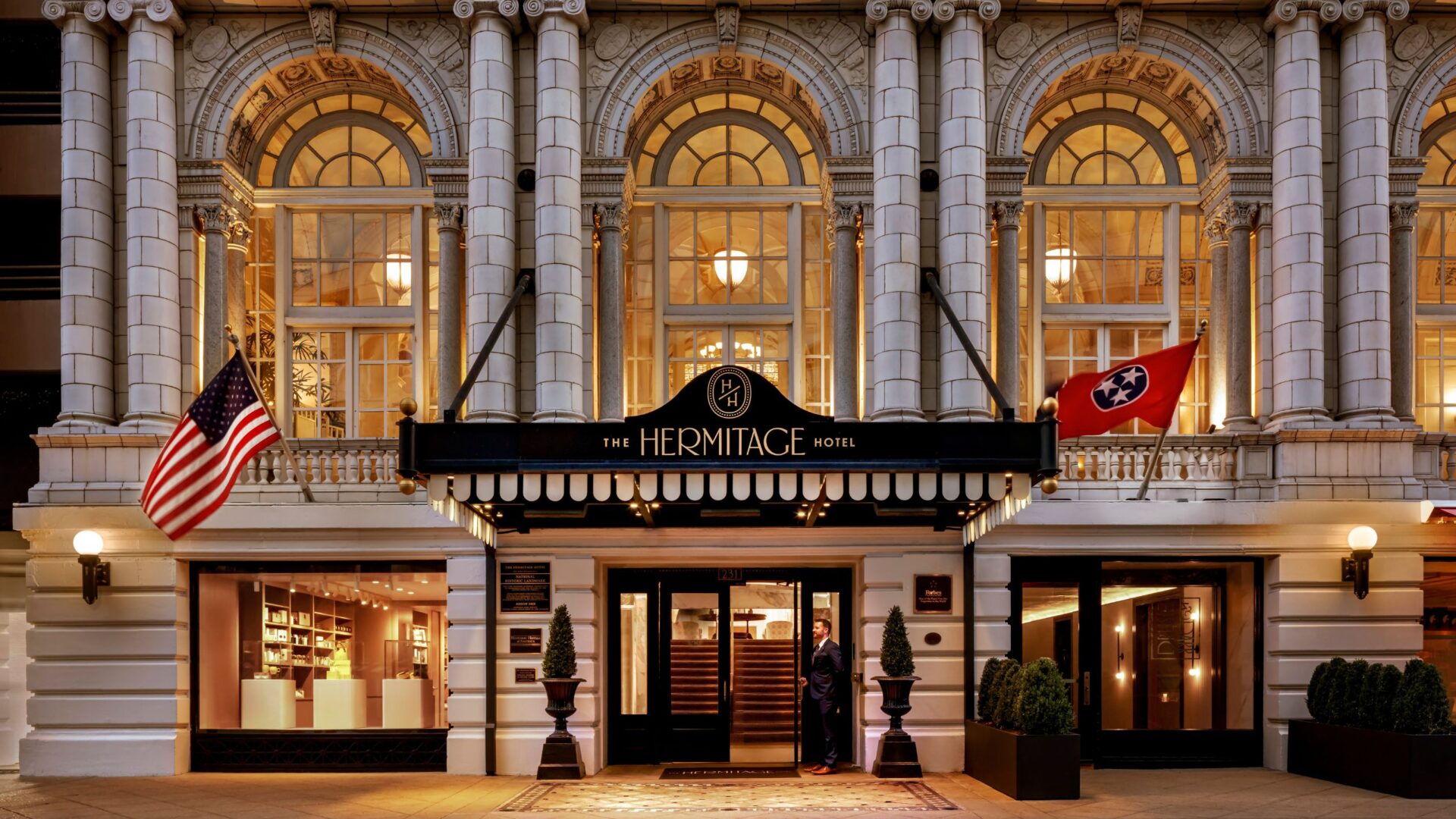 If one is seeking the luxury of a grand hotel, Nashville doesn't disappoint. Just a short drive from Between The Harpeths Sec 1, several upscale hotels offer a blend of opulence and top-tier services. With amenities ranging from rooftop pools, spas, and gourmet restaurants, guests can indulge in a lavish experience. Given Nashville's vibrant nightlife and musical pulse, many of these hotels also boast live music sessions, allowing guests to soak in the city's essence without stepping out.
For those looking for a more intimate and personalized experience, the area around Between The Harpeths Sec 1 is dotted with charming bed and breakfast establishments. Run by locals, these B&Bs often ooze with character and stories. From historic homes converted into cozy lodgings to modern houses offering a slice of local life, there's a B&B to suit every traveler's taste. Mornings at these places often start with homemade Southern breakfasts, setting the tone for a day of exploration.
In addition to luxury hotels and B&Bs, there's an array of boutique hotels and inns. These establishments, often thematic in design, provide a unique blend of comfort and character. Whether it's a music-themed boutique hotel echoing Nashville's roots or a quaint inn reflecting the city's history, these lodgings offer an experience that's a tad different from the conventional.
Then, for the modern traveler seeking flexibility, several serviced apartments and vacation rentals in and around Between The Harpeths Sec 1 offer the comforts of home combined with the luxuries of a hotel. These are especially popular among families and longer-staying visitors.
In essence, whether you're a solo traveler looking for a cozy corner, a family seeking a home away from home, or someone wanting to bask in luxury, the vicinity around Between The Harpeths Sec 1 in Nashville offers a medley of lodging options, ensuring every visitor finds their perfect nest.
Travel and Transportation
For residents and visitors of Between The Harpeths Sec 1 in Nashville, TN, connectivity is certainly not an issue. The neighborhood's strategic location ensures that whether you're flying in, commuting within the city, or planning a day trip, transportation options are both convenient and diverse.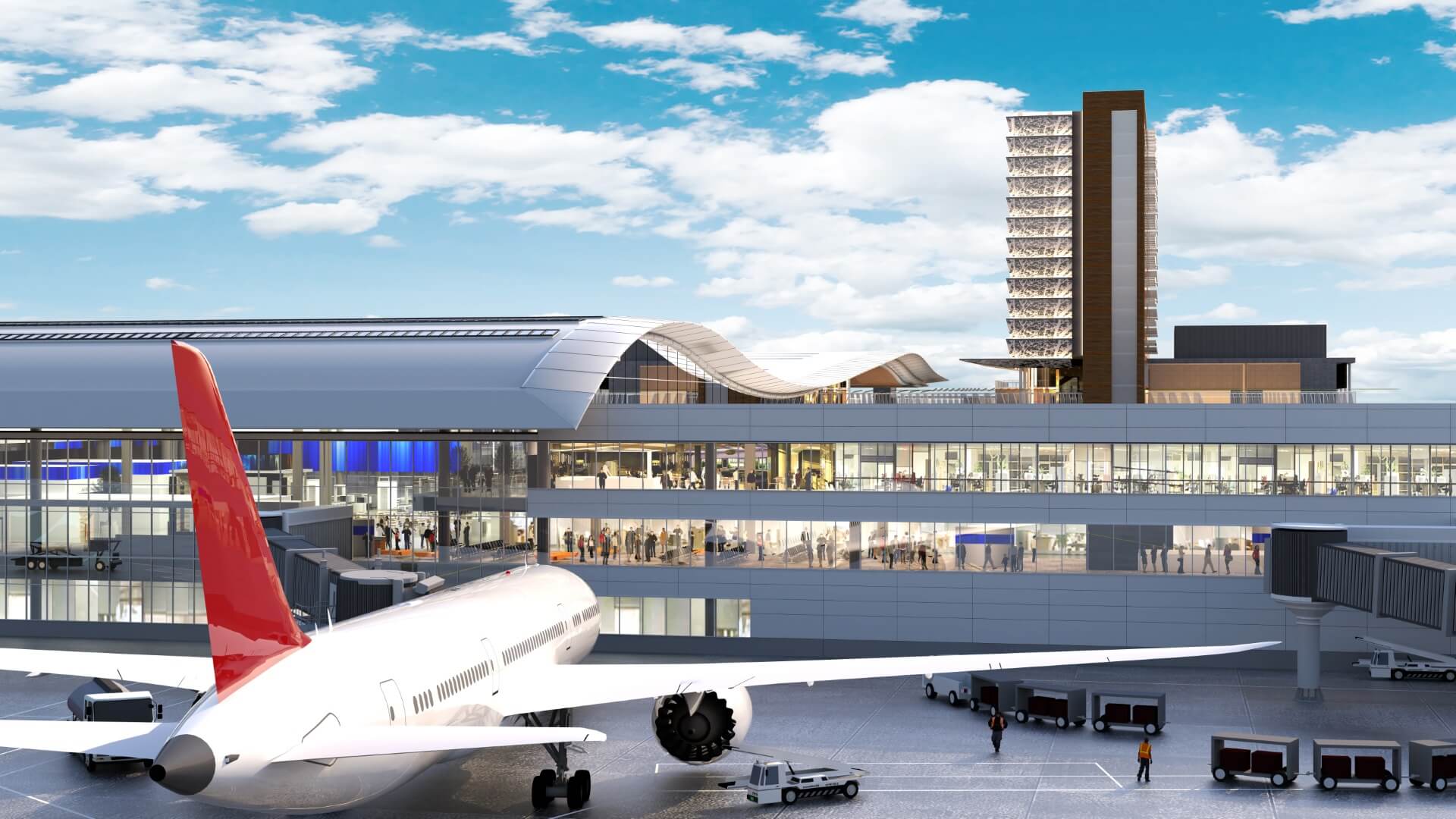 Nashville International Airport, serving as the primary gateway to the city and beyond, is impressively accessible from Between The Harpeths Sec 1. Depending on traffic, the drive is generally smooth and can be covered in a reasonably short time. This close proximity to the airport is a boon, especially for business travelers or frequent fliers, reducing the stress of catching early morning or rush-hour flights. And for those welcoming guests or family, the short commute is a delightful convenience.
As for local commuting and public transportation, Nashville's Metropolitan Transit Authority (MTA) offers a network of buses that crisscross the city. Several routes run close to Between The Harpeths Sec 1, ensuring residents can conveniently hop onto a bus to reach various parts of Nashville. These buses are a reliable option, especially for those looking to traverse the city without the hassles of driving and parking.
Additionally, ride-sharing services like Uber and Lyft are popular and readily available in the area, providing a more personalized mode of transportation. These services often come in handy for quick trips or when public buses aren't operating.
For those who prefer a more eco-friendly and health-conscious mode of transport, Nashville has been expanding its biking infrastructure. Dedicated bike lanes and paths have been popping up around the city, making cycling both safe and enjoyable. Plus, with the city's bike-sharing program, grabbing a bicycle for a quick ride has never been easier.
All in all, living in Between The Harpeths Sec 1 means you're never too far from where you need to be. With the airport nearby and a plethora of public transportation options at your disposal, getting around is a breeze, making the area a particularly attractive hub for those who value ease of movement.