Benedict Land/Lindsley, Nashville, TN Homes for Sale
Benedict Land/Lindsley, Nashville, TN Homes for Sale
October 3, 2023
Benedict Land/Lindsley Homes
The homes in the Benedict Land/Lindsley area of Nashville, TN, reflect a harmonious blend of historic charm and contemporary flair. Many of the residences here have retained their original architectural details, which transport you back to eras gone by. Strolling down the streets, one can spot meticulously restored Victorian and Craftsman-style homes with wide porches, ornate trim, and classic shingled exteriors. Over the years, several newer homes have been constructed, integrating seamlessly into the neighborhood, showcasing modern aesthetics while respecting the traditional character that makes the community unique.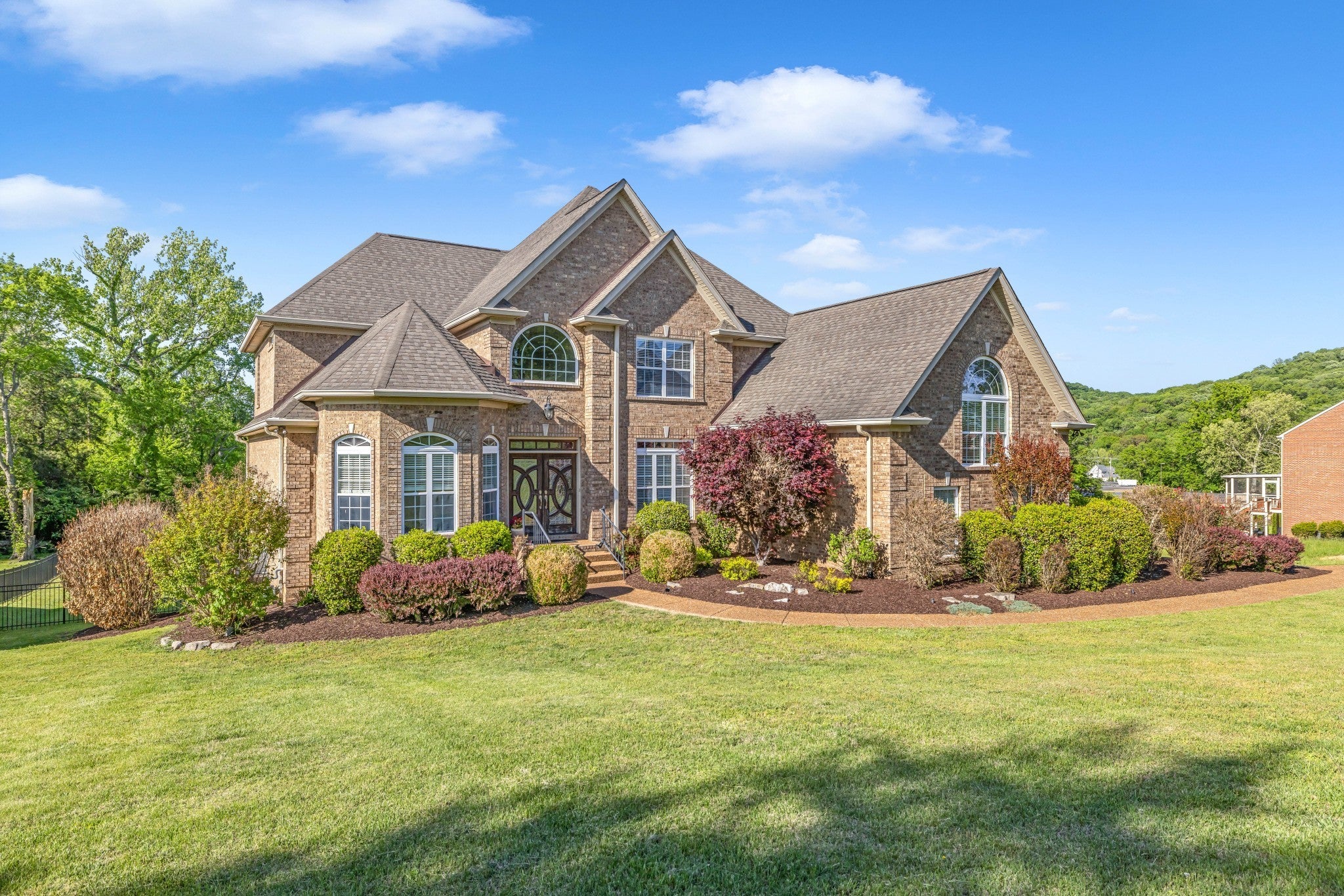 One of the defining features of the Benedict Land/Lindsley community is the lush greenery that surrounds and punctuates the residential spaces. Mature trees line the streets, providing a shaded canopy that changes hues with the seasons. This verdant setting is further complemented by well-tended gardens and landscaping that many homeowners take pride in. These pockets of green provide not only an aesthetic appeal but also serve as a testament to the community's commitment to environmental sustainability and nature preservation.
Beyond the immediate residential area, the community vibes are enriched by a tapestry of local businesses and recreational spots. The neighborhood boasts a variety of local cafes, boutiques, and eateries that infuse a vibrant local culture into the daily life of its residents. Many of these establishments have been in operation for generations, testifying to their deep-rooted connections with the Benedict Land/Lindsley area and its people. Their presence enhances the area's walkability, making it convenient for residents to grab their morning coffee or have dinner just a few steps away from their doorstep.
Furthermore, the sense of community within Benedict Land/Lindsley is palpable. Neighbors often come together for block parties, garden tours, and local festivals. The area's close proximity to the heart of Nashville means that while it offers the warmth of a close-knit community, it also provides residents with easy access to the broader cultural and entertainment amenities of the city. Yet, despite this accessibility, Benedict Land/Lindsley retains its serene ambiance, acting as a peaceful enclave in the midst of the bustling city.
Lastly, schools and parks within the vicinity further bolster the area's appeal for families. The presence of reputed educational institutions ensures that children receive quality education without having to travel far. Meanwhile, parks and playgrounds act as communal spaces where children play, adults relax, and families bond. All of these elements combined paint a picture of a neighborhood that values its roots, cherishes its community spirit, and looks forward to a future grounded in harmony and growth.
Similar Communities
Adjacent to Benedict Land/Lindsley, other neighborhoods in Nashville also offer a comparable blend of historical allure, modern amenities, and a desirable lifestyle. East Nashville, for instance, has a reputation for its rich tapestry of vintage homes, much like those in Benedict Land/Lindsley. Dominated by early 20th-century architecture, East Nashville proudly displays a mix of Tudor, Colonial, and Craftsman-style homes. Many of these homes have been lovingly restored, preserving their historical essence while being outfitted with contemporary comforts. The neighborhood also mirrors Benedict Land/Lindsley in terms of its lush, tree-lined streets and closely-knit community feel, where neighbors often know each other's names and local businesses thrive.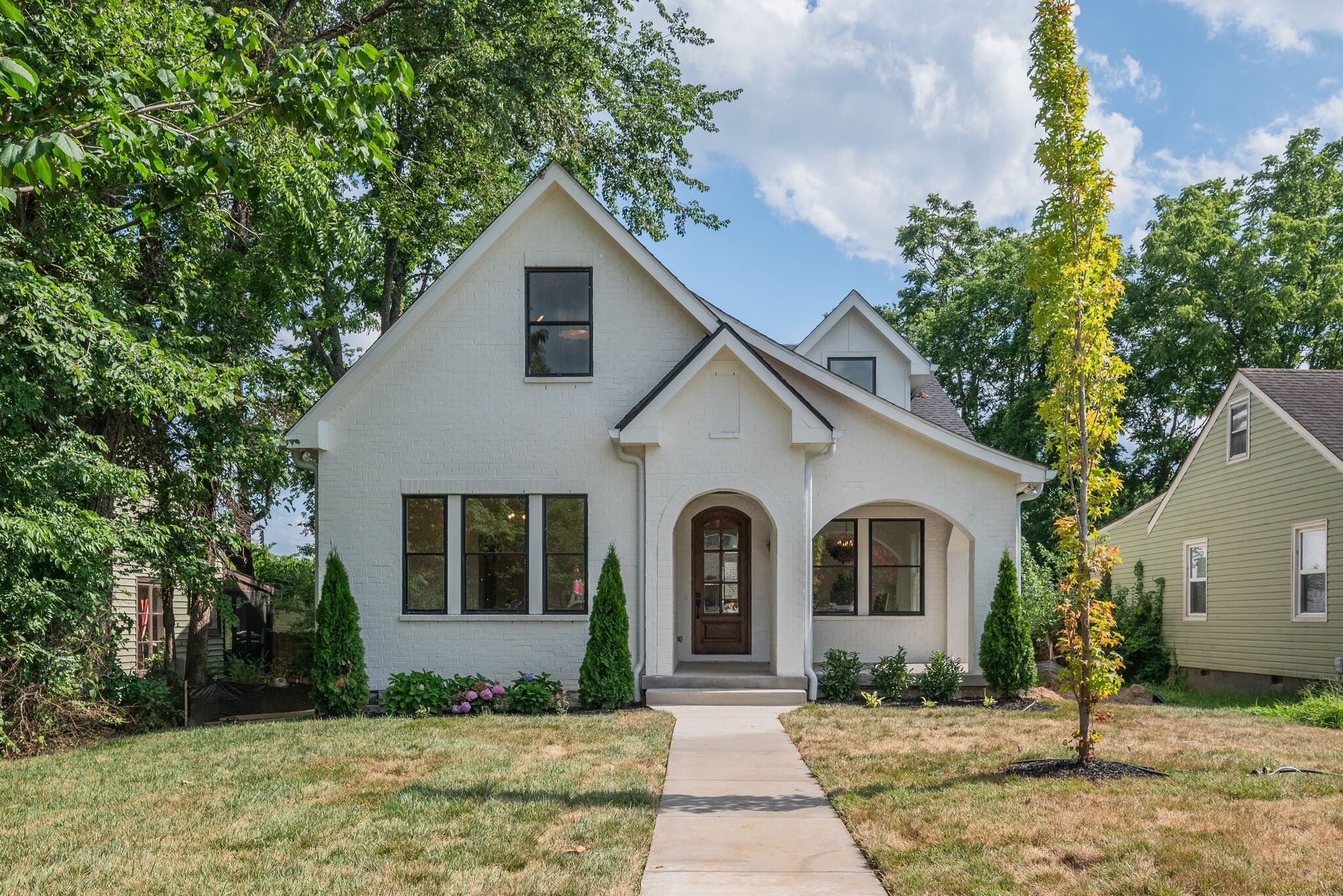 Lockeland Springs, another gem in the Nashville area, shares a similar aesthetic and lifestyle to Benedict Land/Lindsley. The homes here, with their wide porches and intricate wooden detailing, beckon to a time of classical American architecture. The neighborhood's rich history is evident not just in its homes, but also in its cultural landmarks and heritage sites. Like Benedict Land/Lindsley, Lockeland Springs values walkability, with a range of cafes, boutiques, and local eateries available within short strolls. The strong community vibe is evident through local art events, music festivals, and neighborhood gatherings that define its social calendar.
Shelby Hills, lying to the north of East Nashville, is yet another enclave that resonates with the Benedict Land/Lindsley atmosphere. Homes here range from charming bungalows to more expansive family homes, with many boasting views of the Cumberland River. The architectural integrity, maintained over the decades, has attracted a diverse group of residents who appreciate the neighborhood's rich past. Adding to its charm is the Shelby Park, a sprawling green space that provides ample recreational opportunities for residents, from serene lakeside walks to dynamic playgrounds for children. The neighborhood, much like Benedict Land/Lindsley, champions a balance between urban convenience and relaxed residential living.
In all these neighborhoods, there is a recurring theme: a reverence for history, a celebration of community, and an appreciation for the fine balance between city living and residential serenity. Just as in Benedict Land/Lindsley, residents in these areas can enjoy the luxury of modern living while being surrounded by the echoes of the past, contributing to a holistic lifestyle that's hard to replicate elsewhere.
Food Scene
Nashville, particularly the area around Benedict Land/Lindsley, is nothing short of a culinary delight, offering both residents and visitors a vast array of dining options. From rustic cafes to fine-dining establishments, the neighborhood ensures that every palate finds its match.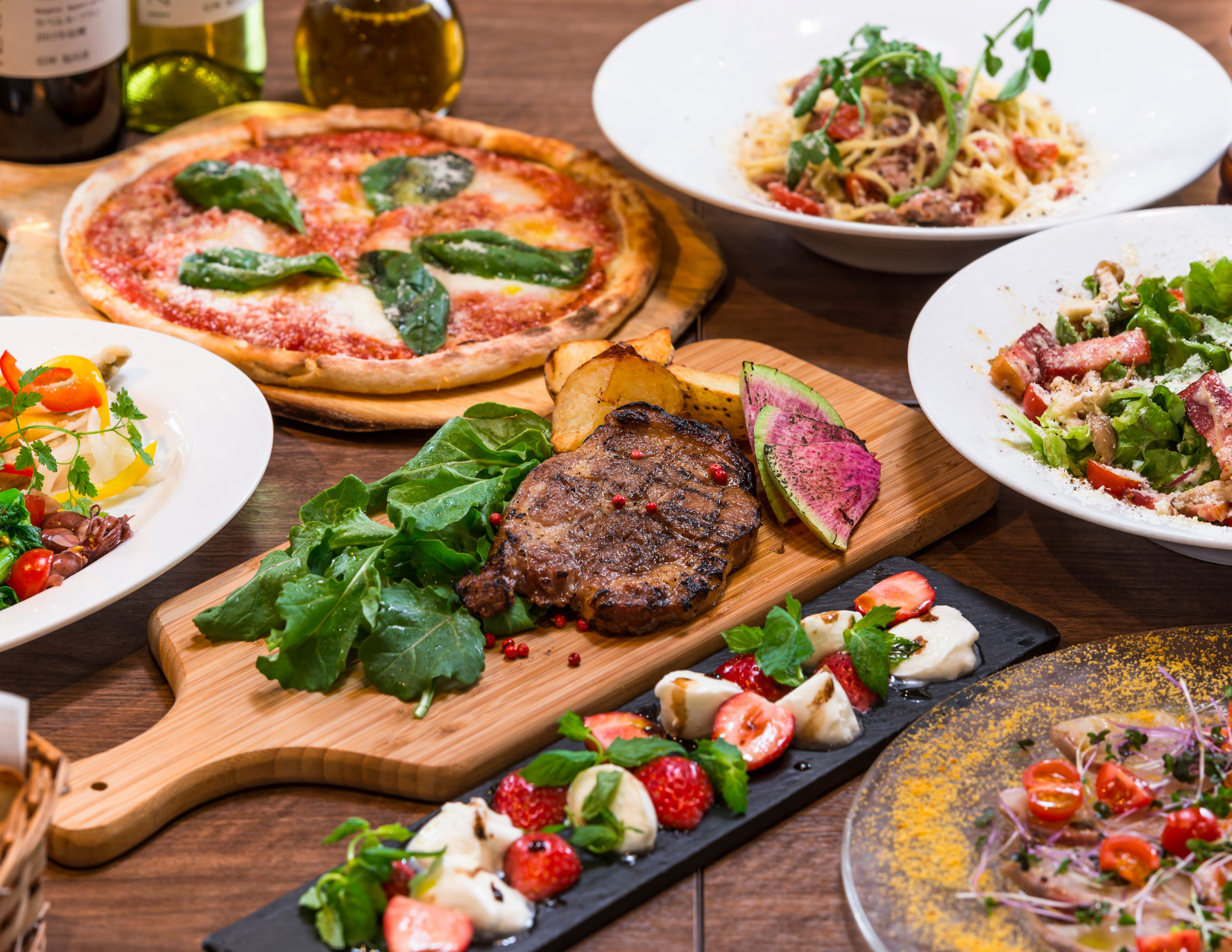 One of the most delightful experiences near Benedict Land/Lindsley has to be the plethora of Southern-style eateries. These places often serve up comfort food that feels like a warm embrace. Think of hearty dishes like fried chicken, buttermilk biscuits, and collard greens. There's always a story behind each dish, often rooted deep in family traditions and passed down from generation to generation. Many of these restaurants embrace a farm-to-table philosophy, ensuring that the ingredients are not only fresh but also support local farmers.
For those in the mood for something a bit more international, the area doesn't disappoint. A short stroll could lead you to an authentic Italian trattoria, where the scent of garlic, basil, and simmering tomato sauce wafts through the air. Or perhaps, for someone craving spicier options, the neighborhood's Thai and Mexican eateries offer flavorful dishes that pack a punch. From tangy Tom Yum soup to sizzling fajitas, global flavors are well represented.
But it's not all about hearty meals. For those looking to enjoy a light snack or sip on a warm brew, numerous cafes dot the landscape. Many of these cafes have a bohemian vibe, with local artists often displaying their works on the walls. Whether it's a morning espresso to kick start the day or a late afternoon tea paired with pastries, these cafes are hubs of conversations, art, and of course, delectable bites.
And for the gourmands among us, there are a few upscale restaurants near Benedict Land/Lindsley that offer a more refined dining experience. With curated menus that change with the seasons, wine lists that boast selections from around the world, and interiors that exude elegance, these establishments make for the perfect setting for special occasions or when one simply wishes to indulge.
In essence, the area surrounding Benedict Land/Lindsley, Nashville, TN, is a smorgasbord of flavors and dining experiences. Each establishment, in its unique way, contributes to the neighborhood's rich and diverse culinary tapestry.
Entertainment
Ah, when it comes to entertainment and sports near the Benedict Land/Lindsley area of Nashville, there's always something happening. Nashville, fondly referred to as "Music City," is renowned for its vibrant music scene, and the areas around Benedict Land/Lindsley are no exception. On any given evening, the melodious sounds of country, blues, and rock emanate from local bars, music halls, and even street corners. And it's not just the big names; many rising stars and indie bands often grace the stages here, providing a fresh and diverse musical offering.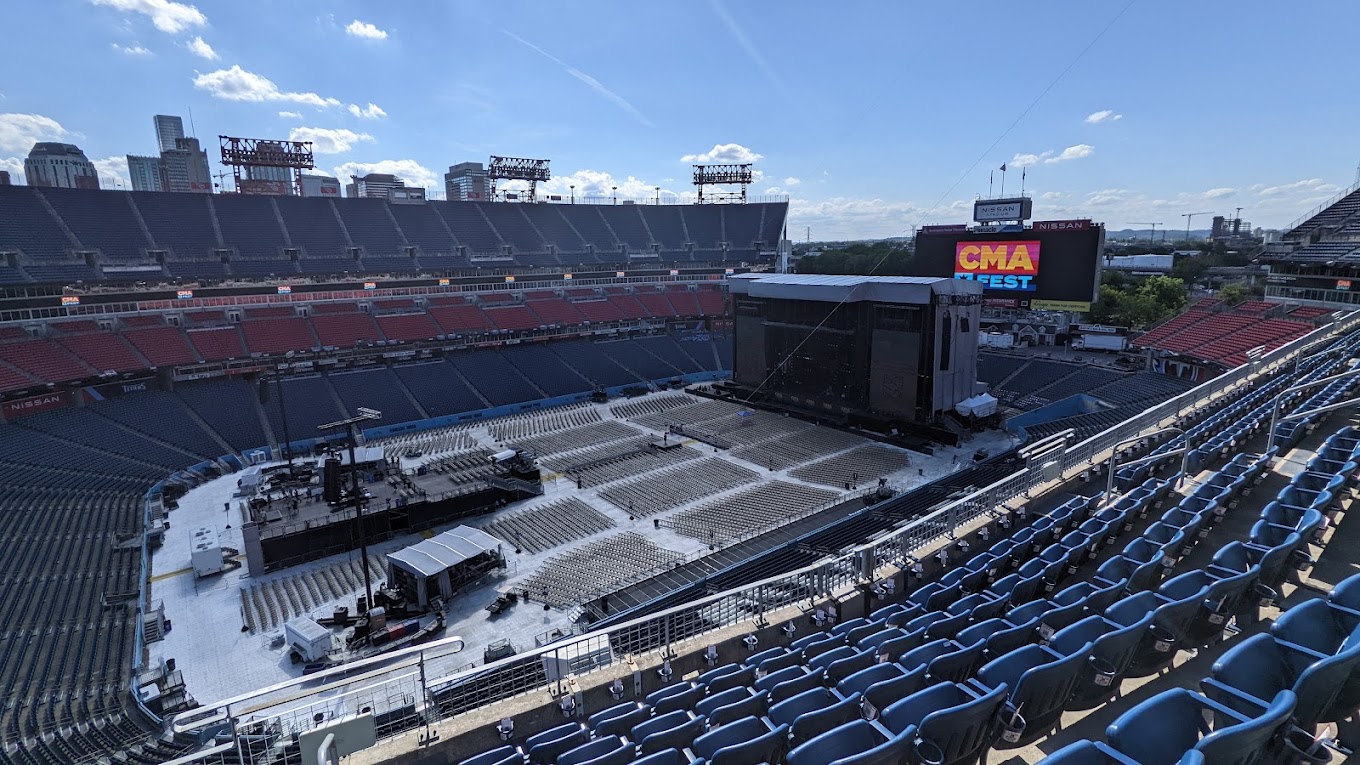 For those inclined towards theatrical performances, nearby theaters and performance spaces offer a range of shows, from classical plays to avant-garde productions. The beauty of these venues lies in their intimacy, allowing audiences to feel deeply connected to the performers. They often become places of discussion and camaraderie after the curtains close, with patrons and performers alike sharing their thoughts and experiences over a drink.
Now, on the sporting front, the proximity to downtown Nashville means residents are never too far from the adrenaline rush of major sporting events. The city is home to both NHL's Nashville Predators and NFL's Tennessee Titans. These games, especially when they're in season, become significant events. There's an infectious energy in the air during game days. Whether you're a die-hard fan donning your team's colors or just someone looking for a fun day out, the atmosphere is electric. Tailgating parties, pre-game rituals, and the camaraderie among fans turn these sporting events into community gatherings.
And for those who prefer a more relaxed pace, there are many golf courses and parks in and around Benedict Land/Lindsley, providing opportunities for leisurely games or serene walks. So whether it's catching a live band, immersing oneself in a play, cheering on a sports team, or simply taking a stroll in a park, the areas near Benedict Land/Lindsley in Nashville guarantee there's never a dull moment.
Health and Wellness
When we delve into health and wellness around the Benedict Land/Lindsley area of Nashville, it becomes clear that residents have a plethora of choices to maintain a holistic and balanced lifestyle. The region beautifully encapsulates the notion of well-being, both in terms of physical health and mental rejuvenation.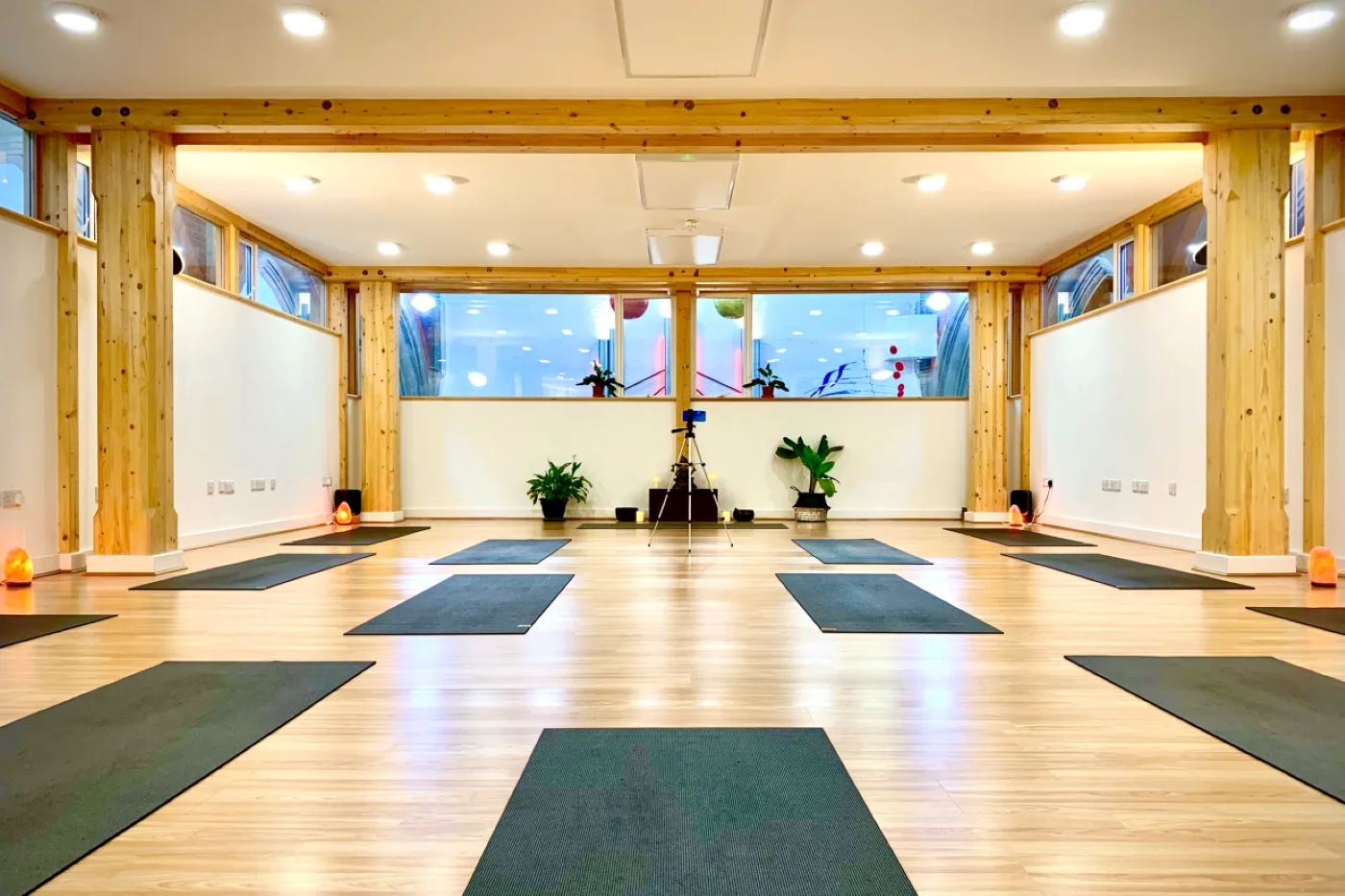 Starting with fitness, there are a myriad of local gyms and boutique fitness centers peppered around the vicinity. Whether you're into traditional weightlifting, high-intensity interval training, or even dance-based workouts, there's a space for everyone. Many of these studios also offer personalized training sessions, ensuring that individuals can tailor their exercise routines to their specific needs and goals.
Yoga and pilates enthusiasts would be delighted by the number of studios in and around Benedict Land/Lindsley. These serene spaces, often adorned with minimalist decor and calming palettes, provide the perfect backdrop for mindfulness practices. From vinyasa to restorative sessions, there's a class for every level of practitioner. What's more, some of these studios also host meditation and deep breathing workshops, emphasizing the mental and spiritual aspects of well-being.
Outdoor enthusiasts aren't left behind either. With several parks and green trails nearby, there's always an invitation to get a dose of fresh air, whether it's through a morning jog, a leisurely evening stroll, or even weekend hiking. These green spaces are not just about physical activity; they serve as an oasis for mental clarity, offering residents a breather from the hustle and bustle of city life.
Nutrition, of course, plays a pivotal role in health and wellness. Thankfully, the area boasts a number of organic and health-focused stores and markets. Here, locals can procure fresh, locally-sourced produce, artisanal health products, and even attend workshops on nutrition and sustainable eating. Moreover, numerous cafes and eateries prioritize healthy menus, offering dishes that cater to various dietary preferences, from vegan to gluten-free.
Lastly, for those seeking holistic therapies, the Benedict Land/Lindsley area doesn't disappoint. There are several wellness centers and spas offering services like massages, acupuncture, and aromatherapy. These spaces emphasize holistic health, ensuring that residents have avenues to rejuvenate not just their bodies, but their minds and spirits as well.
All in all, the vicinity around Benedict Land/Lindsley in Nashville embodies a comprehensive approach to health and wellness. It's a community that understands the intricate dance between body, mind, and spirit, and provides the resources to nurture each facet.
Outdoor Lifestyle
The area surrounding Benedict Land/Lindsley in Nashville is truly a haven for those who cherish the outdoors and nature. It's fascinating how such an urban locale can provide an abundance of green spaces and recreational areas that beckon residents to step out and breathe in the fresh air.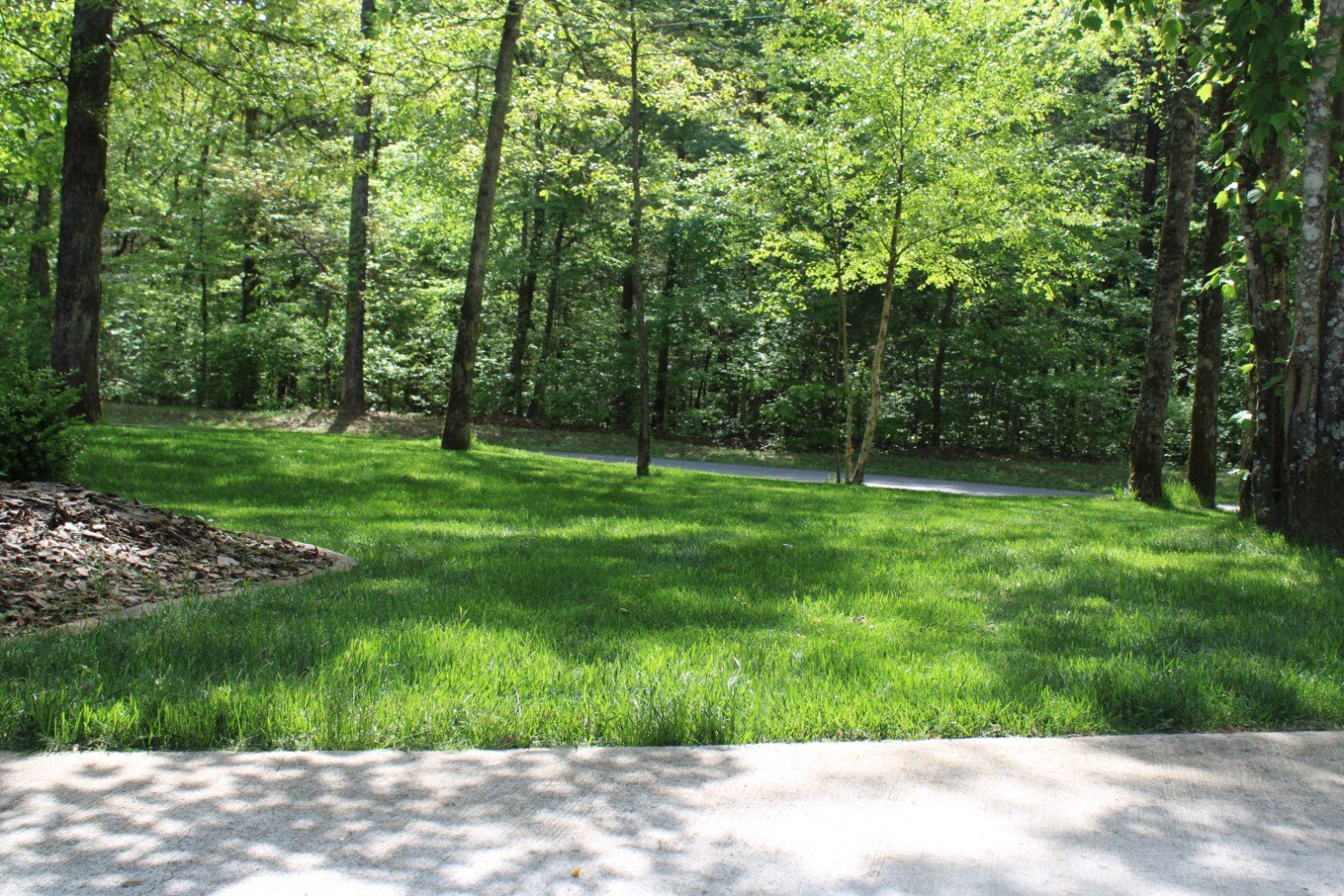 Let's begin with the parks. These green lungs in the heart of the city serve as communal gathering spots, where families picnic, joggers set their pace, and children play. Each park has its distinct charm. Some are adorned with beautifully manicured flowerbeds and decorative sculptures, while others maintain a wilder, more natural aesthetic, inviting folks to immerse themselves in a piece of untouched nature. Playgrounds, basketball courts, and open spaces in these parks make them versatile, catering to all age groups and interests.
For those seeking a more serene connection with nature, there are trails and pathways meandering through wooded areas. These trails often become favorite spots for birdwatchers, nature photographers, and those simply seeking a tranquil escape from city life. It's not uncommon to find individuals or groups practicing tai chi, yoga, or meditation in these secluded spots, drawing energy from the earth beneath them and the canopy above.
Water enthusiasts aren't left out either. There are water bodies in and around the Benedict Land/Lindsley area that provide opportunities for kayaking, paddleboarding, or just sitting by the bank and enjoying the gentle ripples and reflections. The presence of these water features adds another layer of tranquility to the environment, and on warm days, they're the ideal spots for family outings or solo reflections.
Cycling is another favored activity around here. With dedicated bike paths and lanes, cyclists can safely navigate through scenic routes, feeling the breeze and soaking in the city's views from a different perspective. Many residents even prefer cycling as their mode of daily commute, blending fitness with practicality.
Community gardens are yet another testament to the area's dedication to outdoor living. These plots allow residents to cultivate their patches of green, grow their produce, and in the process, foster a sense of community. Working in tandem with nature, they not only produce fresh, organic fruits and veggies but also create a sense of accomplishment and connection to the earth.
In essence, the Benedict Land/Lindsley vicinity in Nashville embraces the outdoors in all its glory. It's a place where concrete and canopy coexist, ensuring that while residents enjoy the conveniences of urban living, they never lose touch with the nurturing embrace of nature.
Education
For families and individuals residing in the Benedict Land/Lindsley area of Nashville, the choices in education, both public and private, are commendable. The neighborhood's commitment to education reflects in the range and quality of schools that are easily accessible to its residents.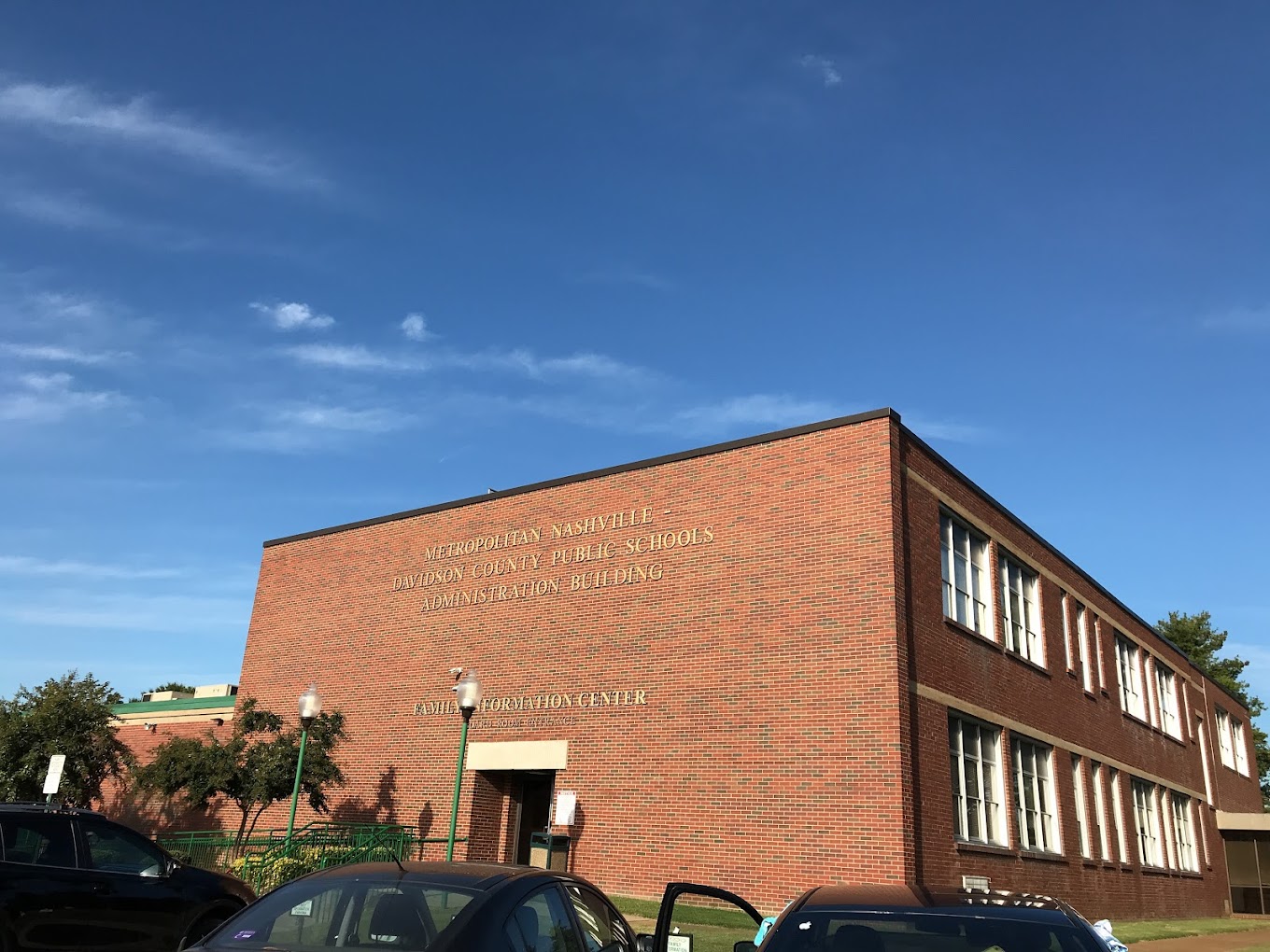 On the public side, Nashville's Metro Public Schools system serves the community with a variety of educational institutions that cater to diverse learning needs. Elementary, middle, and high schools in the district have continually focused on holistic development, ensuring students get a well-rounded education. Many of these public schools have also been recognized for their academic achievements, extracurricular programs, and dedicated staff. Over the years, initiatives to integrate technology, arts, and community involvement have further enriched the learning experience in these institutions.
For families considering private education, the Benedict Land/Lindsley vicinity does not disappoint. The area boasts several reputable private schools that offer a range of curricula and learning philosophies. From Montessori-inspired environments to schools with religious affiliations, there's a fit for diverse preferences. These institutions often emphasize smaller class sizes, personalized learning approaches, and specialized programs that might not be widely available in public settings. Many of these private schools have illustrious histories, with alumni who have gone on to make significant contributions in various fields.
Beyond the traditional K-12 landscape, the region is also home to specialized institutions and learning centers that cater to students with specific needs or talents. Whether it's schools for the arts, institutions for gifted learners, or centers that provide support for students with learning differences, the area ensures every child has an opportunity to thrive academically.
In addition to formal schooling, the community is served by several tutoring centers, enrichment programs, and libraries that support and supplement the academic journey of students. It's clear that the Benedict Land/Lindsley area is more than just a residential community. It's a hub of learning, where the value of education is deeply ingrained in the neighborhood's ethos, and where families can find an educational path that best suits their children's unique needs and aspirations.
Shopping and Retail
The shopping landscape around Benedict Land/Lindsley in Nashville is as diverse and vibrant as the city's musical heritage. It's a delightful blend of the traditional and contemporary, ensuring shoppers have a multitude of options, whether they're hunting for unique finds or everyday essentials.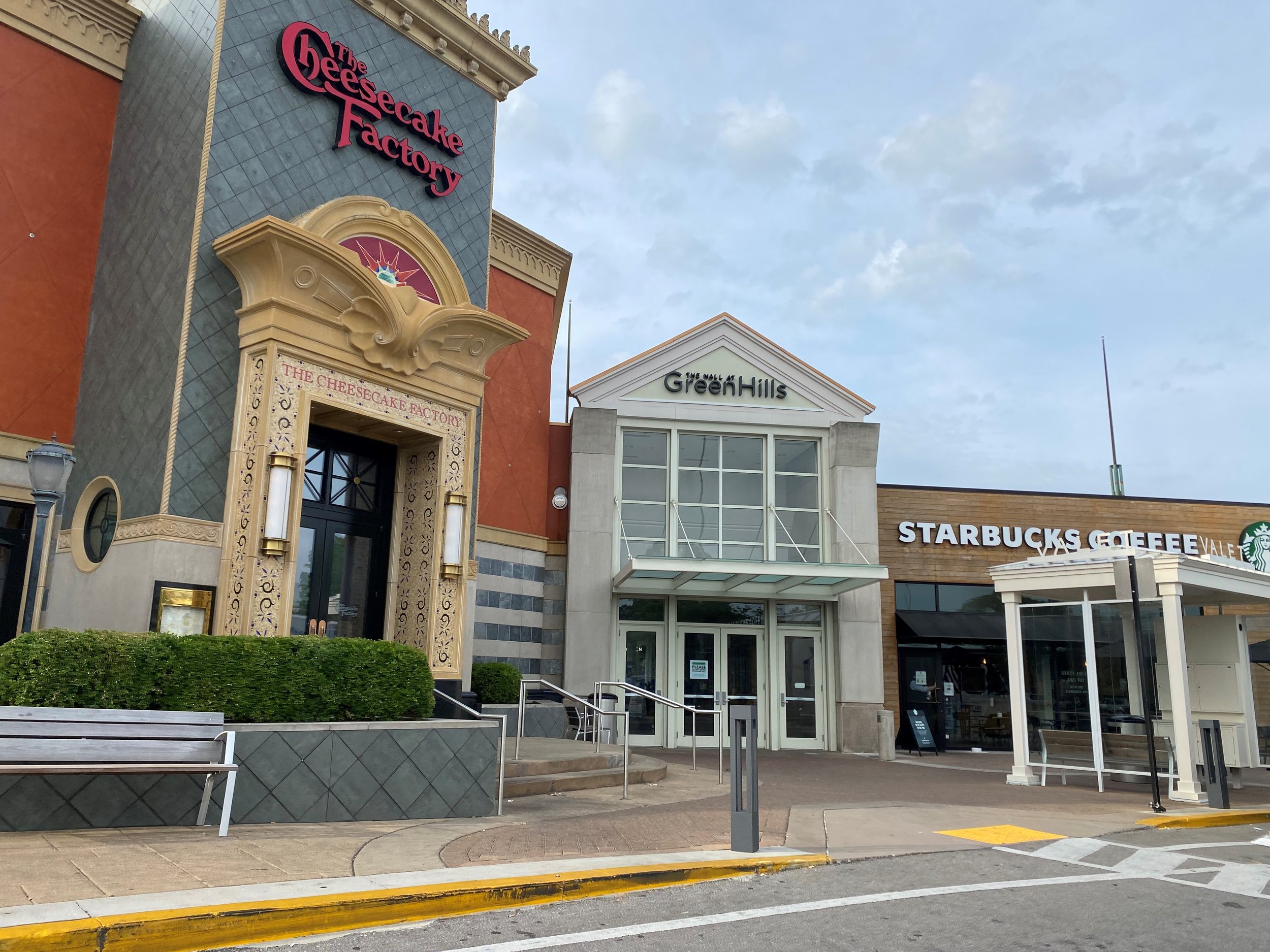 At the heart of the shopping experience here are the boutique stores. These independent establishments, often nestled in charming historic buildings or trendy nooks, offer a curated selection of goods. From handmade jewelry, artisanal crafts, to boutique fashion labels, these stores are where individual style and creativity shine. Shopping here often feels like a treasure hunt, with each boutique offering something unique, telling its own story of local artists, craftspeople, and entrepreneurs.
Of course, for those looking for familiar brands and a wider range of options, the area boasts several shopping centers and malls. These hubs of retail activity cater to a broad spectrum of needs. Whether it's the latest tech gadget, stylish apparel, or even home decor, these centers have it all. They're also great places to enjoy a day out, with many housing cafes, eateries, and entertainment zones, ensuring that shopping is just one part of a multifaceted experience.
A stroll through the neighborhood would also reveal a plethora of specialty shops. Whether it's a vintage vinyl store, a gourmet grocer offering international delicacies, or a bookstore with an impressive collection of local literature, these establishments add depth to the shopping narrative of the area.
Farmers' markets are yet another facet of the Benedict Land/Lindsley retail scene. These markets, often set up on weekends, are bustling with activity. Locals can pick up fresh produce, artisanal cheeses, handcrafted goods, and even sample some delightful street food. What's more, these markets are more than just shopping venues; they're community gathering spots, places where stories are exchanged, and where the pulse of the neighborhood is most palpable.
In essence, shopping near Benedict Land/Lindsley in Nashville is a reflection of the city's spirit. It's eclectic, full of character, and provides a canvas for both tradition and innovation to coexist. Whether you're a discerning shopper with a penchant for unique finds or someone looking for the convenience of retail chains, the area promises a fulfilling shopping journey.
Business and Economy
The economic fabric around Benedict Land/Lindsley in Nashville is as vibrant and diverse as its cultural offerings. The area benefits from a variety of businesses and industries, reflecting the dynamic nature of Nashville's economic growth over the years.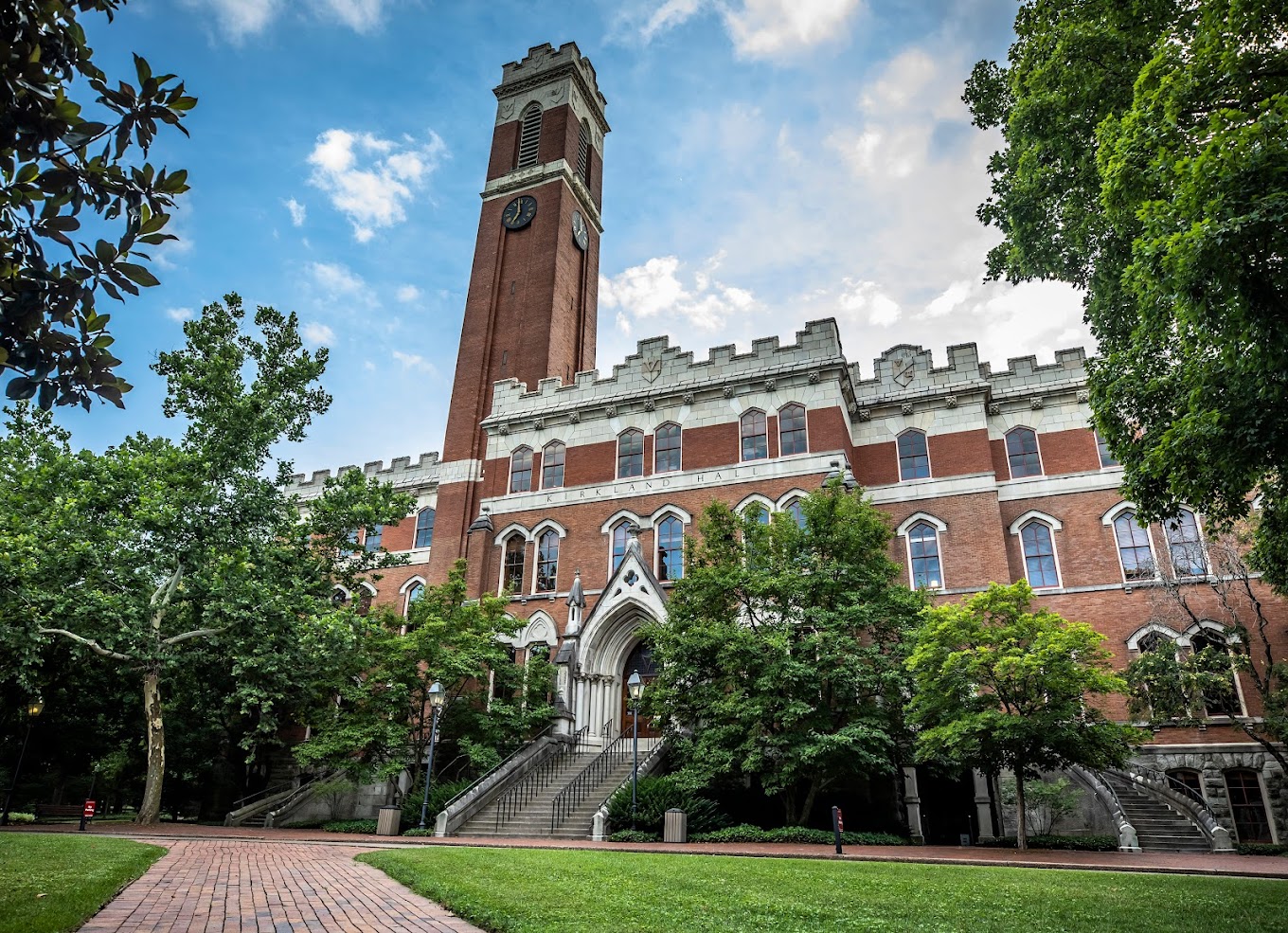 Undoubtedly, one of the cornerstones of Nashville's economy is the music industry. Dubbed the "Music City," Nashville is home to countless recording studios, music labels, and entertainment agencies. Around Benedict Land/Lindsley, you'll find not only venues that showcase musical talent, but also businesses that support the industry, be it instrument shops, audio equipment retailers, or marketing firms specializing in entertainment. This concentration of music-centric enterprises has fostered a community where creativity and business acumen harmoniously intersect.
Healthcare is another significant player in the region's economy. Nashville is recognized as a healthcare hub, with numerous hospitals, research institutions, and healthcare companies headquartered or having a strong presence in the area. Around Benedict Land/Lindsley, you'll notice medical offices, specialty clinics, and a plethora of businesses that offer support services to these healthcare giants, from medical equipment suppliers to consultancy firms specializing in healthcare management.
Tourism and hospitality also leave their mark on the local economy. Given Nashville's status as a prime tourist destination, the vicinity around Benedict Land/Lindsley sees a steady influx of hotels, eateries, tour operators, and other businesses catering to visitors. These enterprises not only provide employment opportunities but also ensure that visitors to the area experience the best of what Nashville has to offer.
Furthermore, the tech industry has been making waves in recent years. With the city's push towards innovation and technology, several startups and tech firms have found a home near Benedict Land/Lindsley. These businesses range from software development houses to innovative tech solutions in industries like healthcare, music, and finance.
Lastly, the presence of educational institutions in and around Nashville has fostered a climate of research and development. Universities and colleges contribute to the local economy not just through employment but also through partnerships with businesses, fostering innovation and providing a skilled workforce.
All in all, the area surrounding Benedict Land/Lindsley in Nashville boasts a multi-faceted economy. It's a place where tradition meets innovation, and where industries, both old and new, contribute to the robust and ever-evolving economic landscape of the city.
Hotels and Lodging
When it comes to accommodations around Benedict Land/Lindsley in Nashville, visitors are truly spoilt for choice. The blend of Southern hospitality, rich history, and modern conveniences makes the lodging options in this area both diverse and inviting.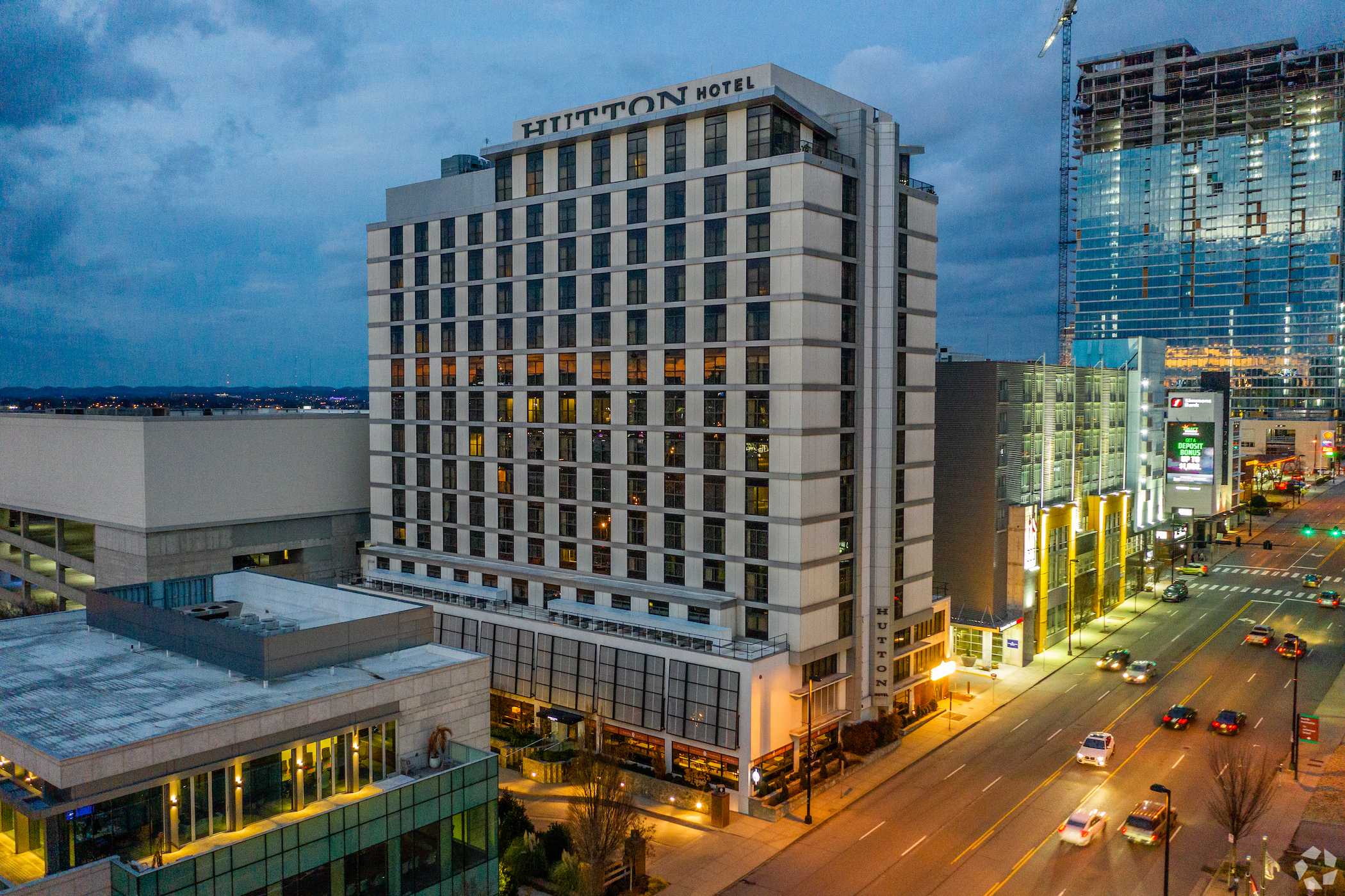 Historical charm is often the first thing that comes to mind when one thinks of the bed and breakfasts scattered around this part of Nashville. Many of these establishments are housed in beautifully restored properties that harken back to a bygone era. Staying at one of these B&Bs feels like a delightful journey back in time, with four-poster beds, antique furnishings, and hosts who often regale guests with stories of the property and its place in Nashville's tapestry. Of course, this vintage experience is thoughtfully combined with modern amenities, ensuring comfort is not compromised.
For those who prefer a more conventional lodging experience, the area is dotted with several well-known hotel chains. These hotels offer the familiar comforts and conveniences that seasoned travelers might seek. From luxurious suites to business centers and in-house dining options, these establishments ensure that every need is catered to. Given the area's proximity to some of Nashville's key attractions, many of these hotels also offer special tour packages or concierge services to enhance the visitor experience.
Boutique hotels have been gaining popularity in the Benedict Land/Lindsley vicinity, offering a more personalized and intimate experience. These establishments often pride themselves on their unique design aesthetics, local art displays, and a vibe that's distinctly 'Nashville'. They're the perfect choice for travelers who appreciate attention to detail and a slightly off-the-beaten-path experience.
Lastly, for those who prefer a home-away-from-home kind of stay, there are several serviced apartments and vacation rentals available. These options cater especially to those who are planning extended stays or traveling with family. Complete with kitchenettes, living spaces, and often, access to fitness and recreation facilities, they combine the luxury of hotel living with the comfort of a homely setting.
The Benedict Land/Lindsley area in Nashville beautifully captures the city's spirit through its accommodation options. Whether you're a history enthusiast, a business traveler, or someone just looking to soak in the city's vibes, the area has a lodging option that promises a memorable stay.
Travel and Transportation
When considering accessibility to major transportation hubs from the Benedict Land/Lindsley area in Nashville, there's a lot to be appreciative of. This neighborhood enjoys the benefit of being strategically located, making traveling both within and outside the city quite convenient.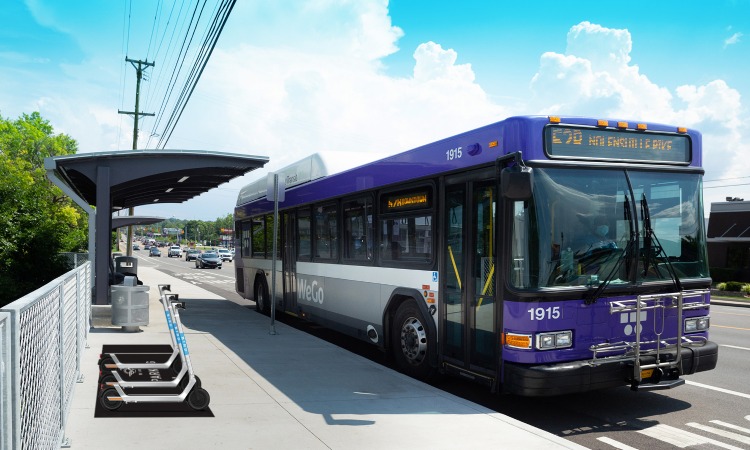 Starting with air travel, the Nashville International Airport (BNA) is the primary gateway for flights in and out of the city. From Benedict Land/Lindsley, it's a reasonably straightforward drive to the airport. Depending on traffic, one can expect to reach BNA in about 10 to 20 minutes. This close proximity is a boon for frequent flyers, whether they're business travelers or residents with a penchant for jet-setting. The airport itself is well-equipped, serving numerous domestic and a growing number of international destinations. Its range of dining, shopping, and lounging options ensures that those awaiting flights can do so comfortably.
As for public transportation within Nashville, residents of Benedict Land/Lindsley have several options to choose from. The Metropolitan Transit Authority (MTA) offers bus services that weave through the city, and the neighborhood is well-serviced by multiple bus routes. These buses are a lifeline for daily commuters, students, and anyone else looking to navigate the city without a personal vehicle. Plus, with the transit authority regularly evaluating and optimizing routes, it's evident that Nashville's commitment to enhancing public transportation is strong.
The Music City Star, Nashville's commuter rail service, is another transport mode to note. While it primarily serves communities east of Nashville, its connectivity to downtown makes it a viable option for those in the Benedict Land/Lindsley area who might need to travel in that direction.
Of course, for those who prefer on-demand transportation, ride-sharing services like Uber and Lyft operate extensively in Nashville, providing yet another layer of convenience for residents and visitors alike.
All in all, the Benedict Land/Lindsley neighborhood's position relative to Nashville's transportation options truly enhances its appeal. Whether you're jetting off to another city or simply heading to another part of Nashville, the ease with which you can do so from this location is undeniably advantageous.