Benedict Land, Nashville, TN Homes for Sale
Benedict Land, Nashville, TN Homes for Sale
October 3, 2023
Benedict Land Homes
Nashville, Tennessee, widely recognized as the hub of country music, is home to numerous charming neighborhoods, and Benedict Land stands out as one of its gems. Homes in Benedict Land encapsulate a blend of architectural styles, seamlessly merging the rich historical essence of the area with the modern conveniences of contemporary design. These homes often feature exquisite details such as intricate brickwork, gabled roofs, and expansive porches, paying homage to the Southern elegance that the region is celebrated for.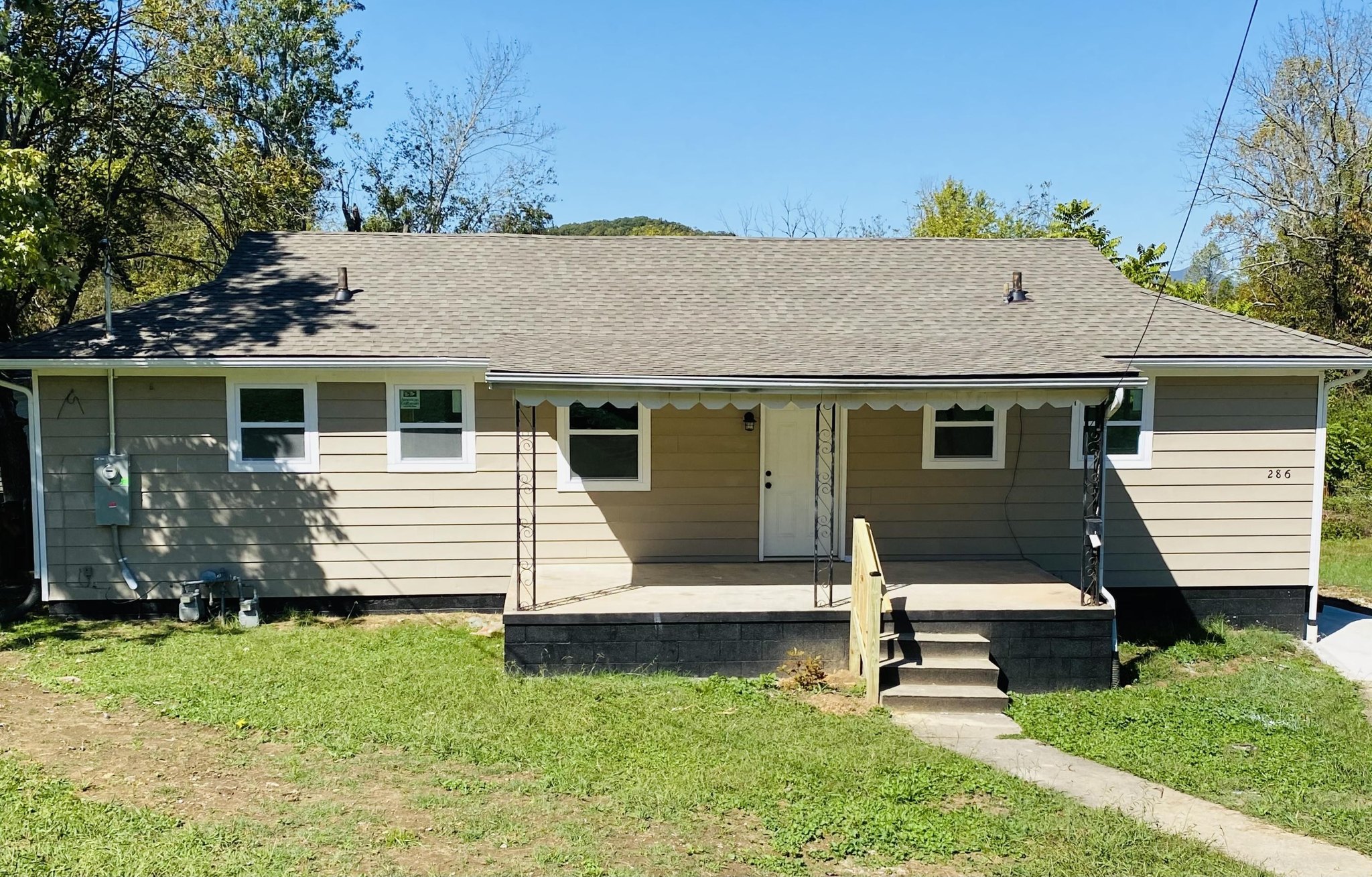 Nestled amidst a backdrop of lush greenery, the homes in Benedict Land emanate a sense of serenity and tranquility. Many properties here boast well-maintained lawns and gardens, with mature trees providing both shade and a connection to nature. It's not unusual to find homeowners indulging in gardening, which in turn has created a tapestry of colorful flora that adds vibrancy to the streetscapes.
The community that has formed around the homes in Benedict Land is both tight-knit and welcoming. Residents take pride in maintaining not only their homes but also public spaces, fostering a sense of collective responsibility. This active engagement has led to the development of various community initiatives, from neighborhood watch programs to seasonal events that celebrate the unique culture and history of Nashville.
Moreover, the location of Benedict Land within Nashville cannot be overlooked. Its proximity to key landmarks, entertainment hubs, and educational institutions makes it both a convenient and desirable place to reside. The neighborhood benefits from its strategic position, offering easy access to downtown Nashville, renowned music venues, and cultural attractions. Yet, even with this access to the bustling heart of the city, Benedict Land has successfully retained its calm, suburban atmosphere, making it a haven for those who wish for a balanced lifestyle.
Additionally, surrounding the confines of Benedict Land are an array of local eateries, boutiques, and parks. These local establishments give the neighborhood a unique flavor, differentiating it from other parts of Nashville. The parks, in particular, serve as communal spaces where residents gather for picnics, sports, and other outdoor activities. These spots often become the epicenter of neighborhood gatherings, further strengthening the community bonds.
Similar Communities
Benedict Land in Nashville, TN, offers a unique blend of Southern charm and modern convenience. This sought-after area is indicative of Nashville's growth and the allure of its neighborhoods. When considering neighborhoods of a similar price point, construction, and lifestyle near Benedict Land, a few notable communities come to mind.
The Eastwood Neighbors, located in the heart of East Nashville, mirrors the same vibe and ambiance as Benedict Land. The homes here are typically renovated early 20th-century constructions or newer builds that maintain the historic charm of the region. Streets lined with mature trees and manicured lawns speak to the pride of homeownership. The community is peppered with local eateries, boutique shops, and popular music venues, making it a haven for those seeking a blend of historic and hip in their lifestyle.
Another neighborhood that resonates with the spirit of Benedict Land is Sylvan Park. Located to the southwest of downtown Nashville, Sylvan Park boasts a mix of craftsman bungalows and new constructions that mirror the architectural aesthetics of Benedict Land. The community, known for its tight-knit atmosphere, has a bustling local dining scene and is home to McCabe Golf Course, which offers residents a recreational outlet within city limits. The neighborhood's laid-back vibe and pedestrian-friendly streets make it a top choice for those searching for an authentic Nashville experience.
Lastly, there's Germantown, one of the city's oldest neighborhoods. Just north of downtown Nashville, Germantown has undergone significant revitalization, blending the old with the new seamlessly. Like Benedict Land, the homes here are a mix of historic renovations and contemporary builds. The area features brick sidewalks and a European-style communal feel. Local bistros, coffee shops, and artisan boutiques dot the landscape. With its rich history and forward-thinking development, Germantown provides residents with a taste of both worlds – the traditional and the modern.
In all, Nashville's neighborhoods, including those surrounding Benedict Land, exude a harmonious blend of history and modernity. They attract those who appreciate architectural beauty, community connectivity, and a lifestyle that encapsulates the best of urban and suburban living.
Food Scene
Benedict Land, Nashville, TN, is an area that is rich not only in its cultural and historical essence but also in its array of delightful dining experiences. Those who have an affinity for culinary adventures will find themselves in a gastronomic haven here.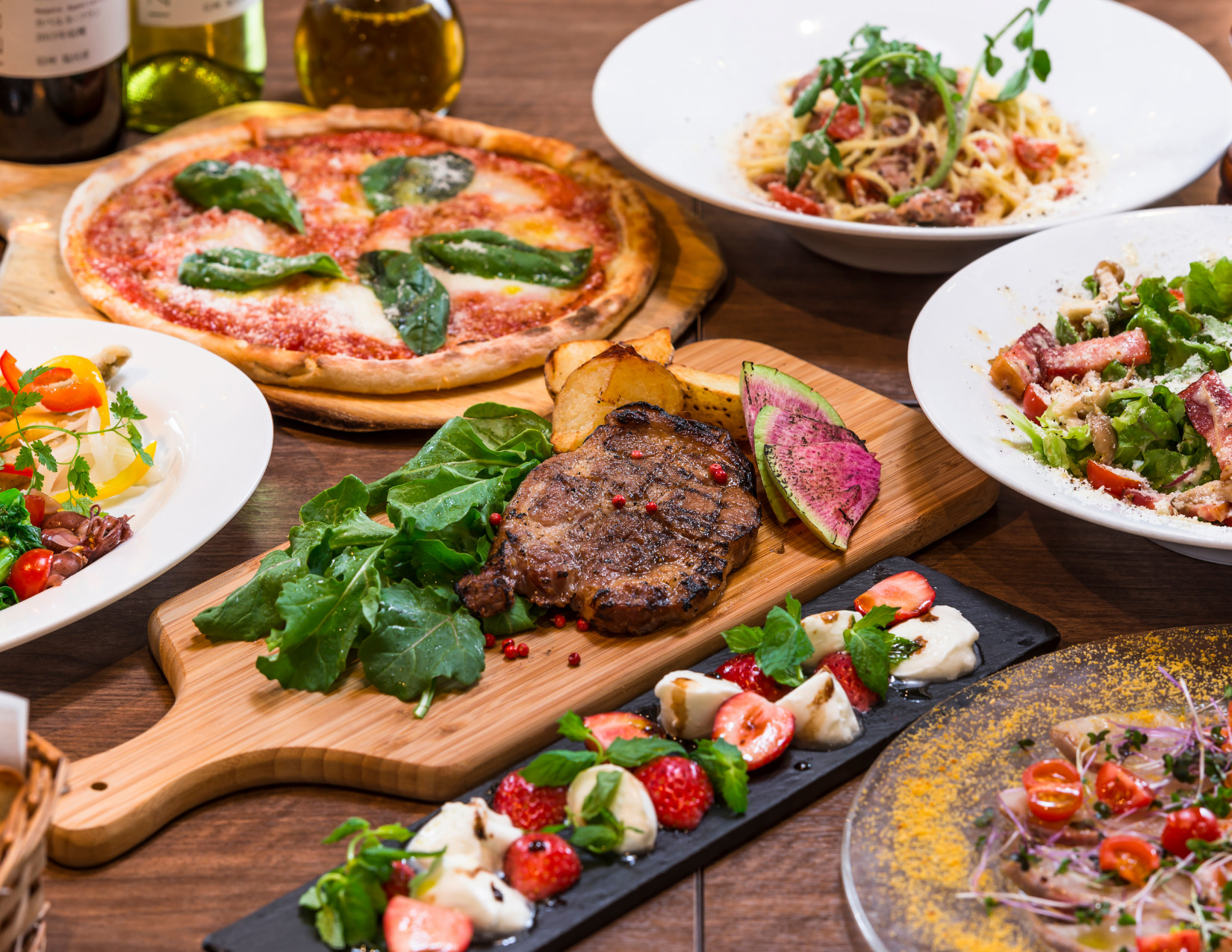 Just a short stroll away is a quaint bistro that boasts an eclectic mix of Southern and contemporary cuisines. With its farm-to-table approach, diners can taste the freshness in every bite, from the tangy shrimp and grits to the flavorful buttermilk chicken. The ambiance is cozy, with soft lighting that sets the mood for intimate dinners or brunches with friends. The staff, always welcoming, ensures that each dining experience is memorable, with recommendations that never disappoint.
For fans of international fare, there's an authentic Italian trattoria nearby that has won the hearts of many locals and visitors alike. Imagine sipping a glass of the finest Tuscan wine while indulging in a plate of handmade pasta, drizzled with a truffle-infused sauce. The rustic interiors, complemented by murals of the Italian countryside, transport diners straight to a Roman holiday. And let's not forget their wood-fired pizzas, which have a crust so perfect that it has become the stuff of local legend.
But for those who crave an immersive Southern dining experience, there's a gem of a place that celebrates Nashville's deep-rooted culinary traditions. Offering dishes that evoke memories of grandmother's kitchen, this eatery is famed for its mouth-watering smoked brisket and cornbread. Every dish tells a story, connecting diners to the age-old recipes passed down through generations. On weekends, the soulful sounds of live country music fill the air, making it the go-to spot for both good food and good tunes.
In the heart of the city, near Benedict Land, the gastronomic scene truly reflects the soul of Nashville. Each restaurant, with its unique flair, offers a distinct dining experience, ensuring that every palate, whether in search of the familiar or the novel, is catered to with finesse.
Entertainment
Benedict Land in Nashville, TN, isn't just a nod to the city's rich history and culinary scene; it's also a beacon for entertainment and sports aficionados. The area is alive with an energy that captures the essence of Nashville's vibrant entertainment culture.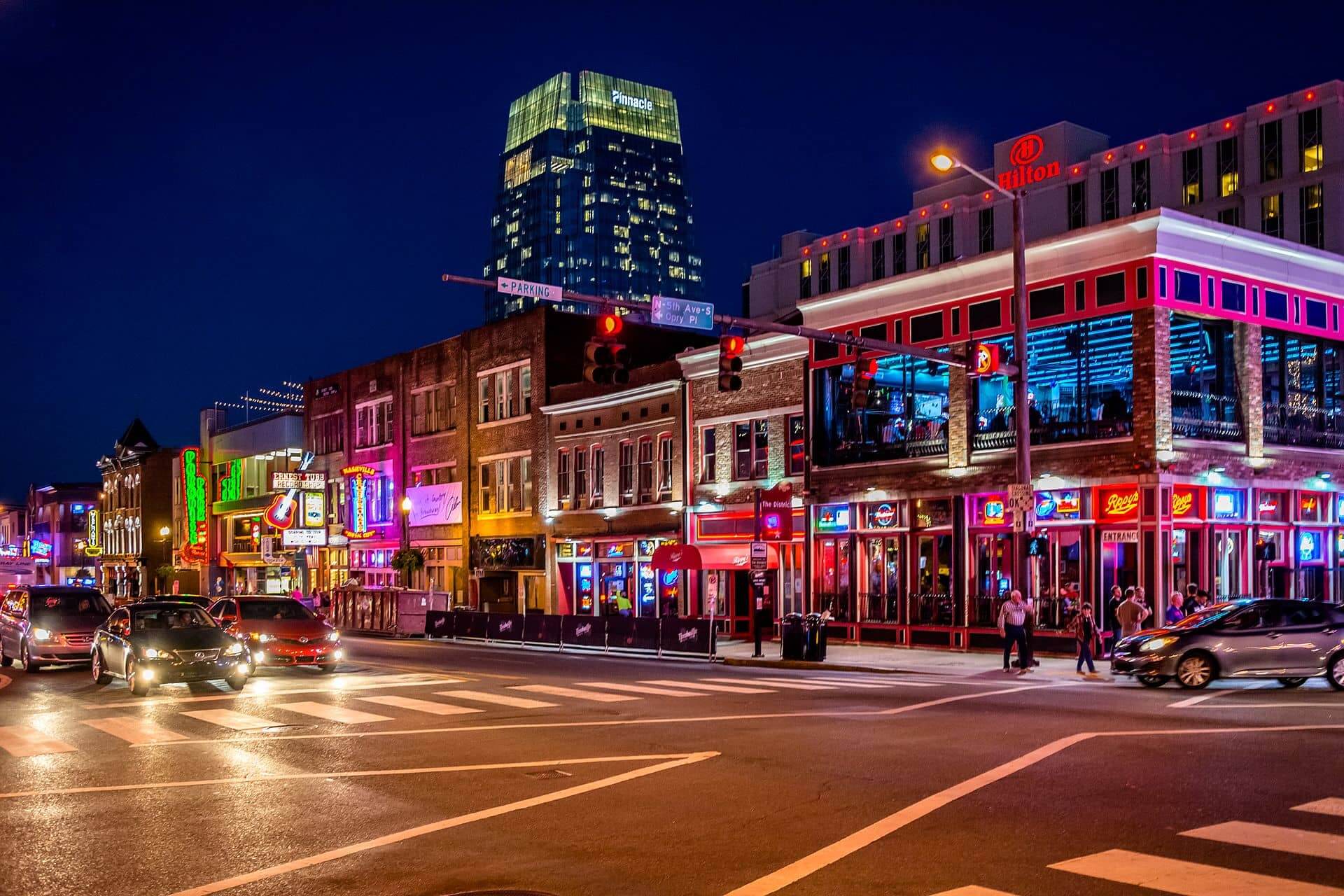 Music, of course, is the heart and soul of Nashville, and the vicinity of Benedict Land is no exception. Numerous live music venues are sprinkled throughout the area, showcasing a variety of genres. While country music often takes center stage, given Nashville's moniker as the "Music City," you can also find spots offering jazz, blues, and even rock. Local talents, as well as renowned artists, grace these stages, offering unforgettable live music experiences. Whether you're in the mood for an acoustic set in an intimate setting or a full-blown concert at one of the larger venues, the options are abundant and ever-evolving.
Theater enthusiasts aren't left behind either. There's a local theater nearby that regularly showcases plays, both classic and contemporary. The productions here are known for their quality, often featuring talented local actors and creative directors who bring fresh interpretations to beloved stories. It's a space where arts and culture merge, creating a hub for those who appreciate the beauty of performance art.
For the sports lovers, the proximity to some of Nashville's iconic sporting arenas means there's always a game to catch. Whether it's the thrill of a hockey match, the adrenaline rush of a football game, or the excitement of a basketball showdown, the city offers a variety of sporting events to cater to all tastes. The local fanbase is passionate, making each event not just a game but a celebration of the city's sporting heritage.
All in all, the area surrounding Benedict Land provides an eclectic mix of entertainment options. From music and theater to adrenaline-pumping sporting events, there's always something happening, ensuring that residents and visitors alike are continually engaged and entertained.
Health and Wellness
Benedict Land in Nashville, TN, isn't just about the lively entertainment and delectable dining experiences; it's also an enclave that supports a healthy and balanced lifestyle. The vicinity brims with various health and wellness options that cater to both the body and the mind.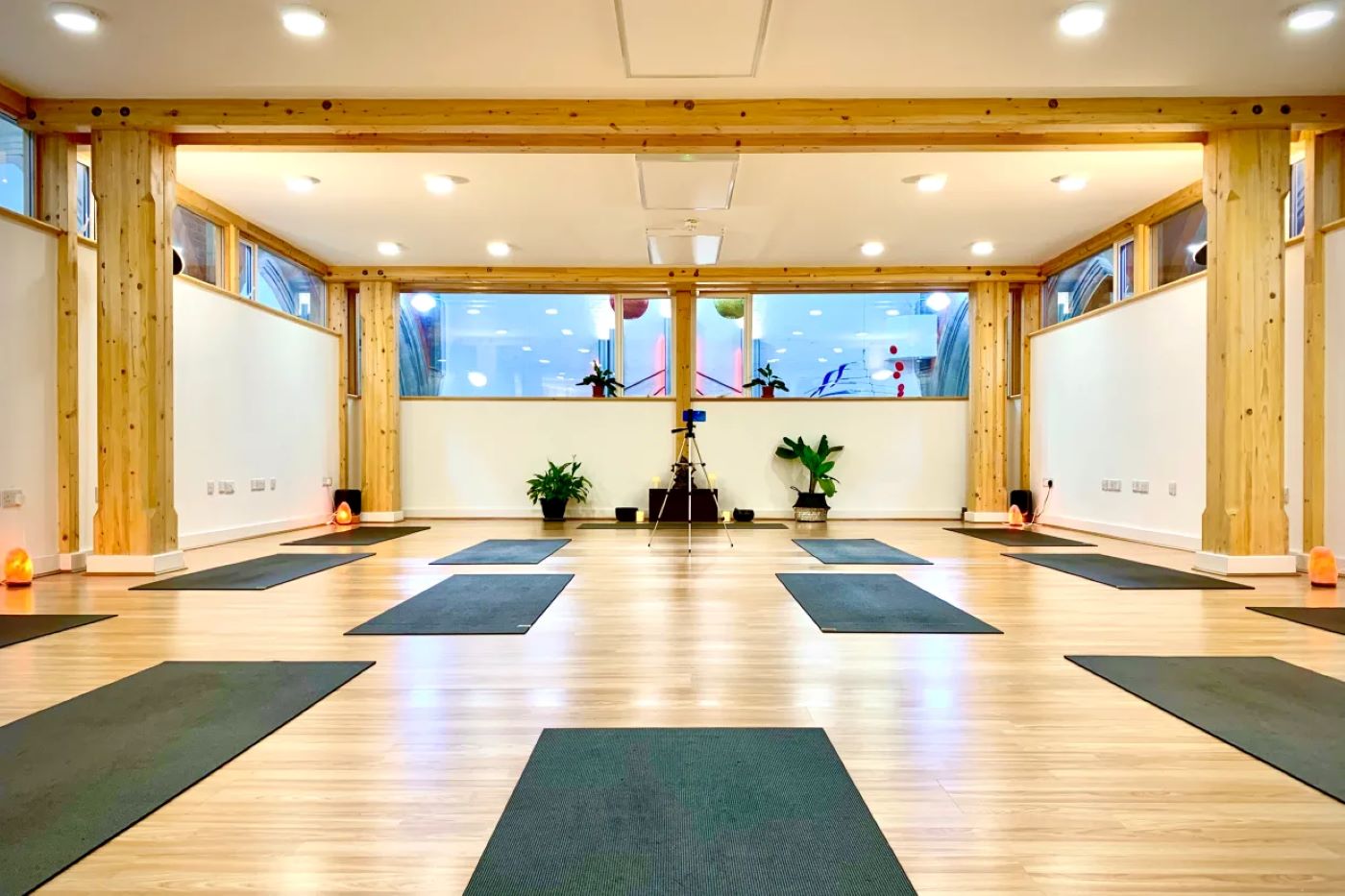 Starting with fitness, there are several boutique gyms and fitness centers dotting the landscape. These places often offer a mix of traditional strength training, high-intensity interval workouts, and more specialized classes like yoga and pilates. For those who prefer a more personalized approach, numerous personal trainers operate in the area, providing tailor-made routines to meet specific fitness goals. Many of these centers focus not just on physical well-being but also on holistic health, ensuring that every participant gets a well-rounded experience.
Yoga enthusiasts will be pleased to find a handful of dedicated studios nearby. These spaces, often bathed in natural light and designed with tranquility in mind, offer classes ranging from the calming Yin Yoga to the more dynamic Vinyasa flows. Moreover, some studios even hold meditation and mindfulness sessions, which are fantastic for those looking to find some inner peace amid the hustle and bustle of city life.
Of course, nutrition plays a pivotal role in a healthy lifestyle. There are a couple of organic and health food stores in the area where residents can source fresh, organic produce, vegan alternatives, dietary supplements, and more. These stores often become community hubs, hosting workshops on healthy cooking, nutrition counseling, and other wellness-focused events.
Additionally, for those seeking relaxation and rejuvenation, the neighborhood doesn't disappoint. Spas and wellness centers, offering services like massages, facials, and other therapeutic treatments, are scattered throughout. These places serve as urban retreats, providing an escape from the daily grind and a chance to indulge in some much-needed self-care.
All these health and wellness options around Benedict Land showcase Nashville's commitment to fostering a community that values a healthy, balanced lifestyle. It's a testament to the city's dedication to ensuring that its residents have access to resources that nourish both the body and soul.
Outdoor Lifestyle
When one thinks of Nashville, it's easy to get lost in its music, food, and cultural scene. However, the area surrounding Benedict Land, nestled in the heart of Nashville, TN, offers a green, breathing space that beautifully complements its urban surroundings. The neighborhood's commitment to parks, nature, and outdoor activities paints a picture of a community that values the natural world as much as its urban offerings.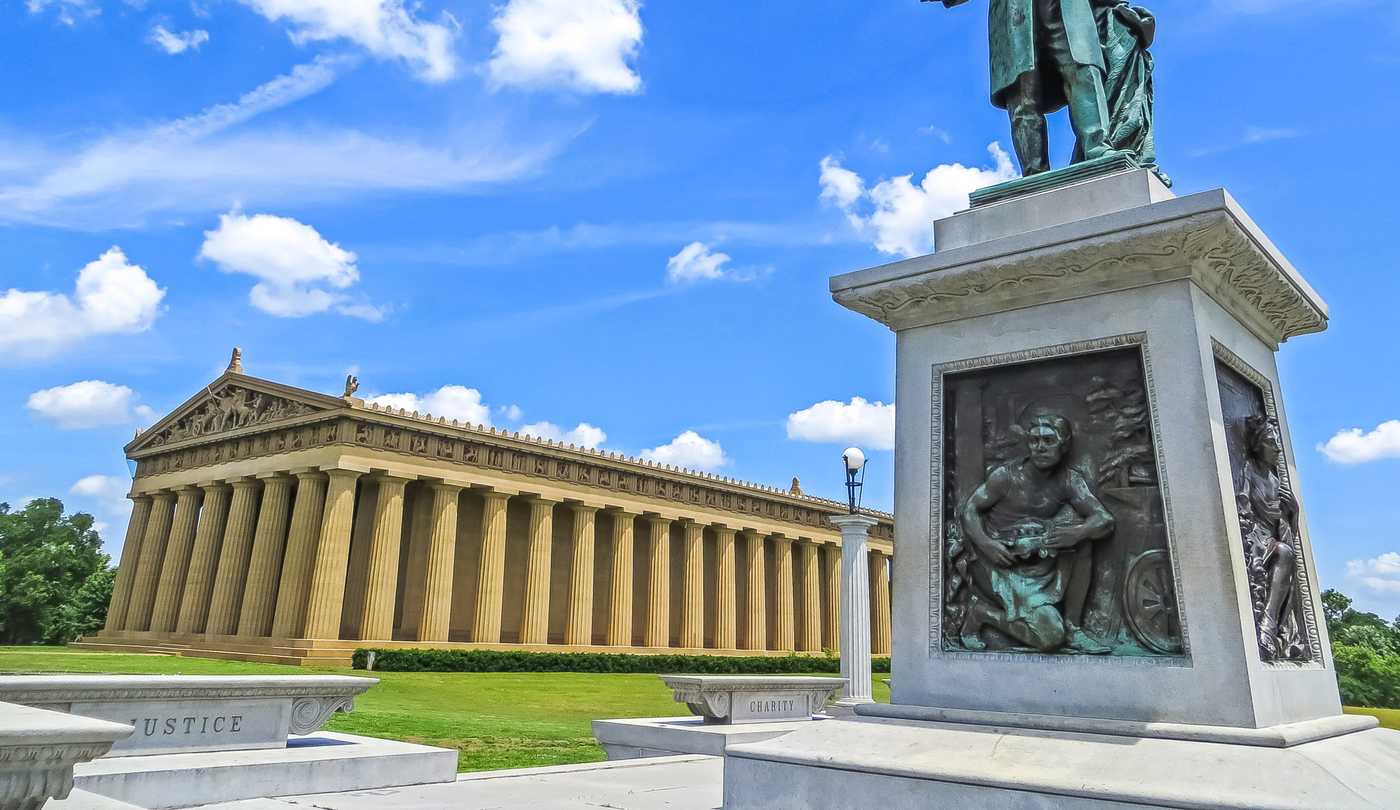 Centennial Park, not far from Benedict Land, stands out as an urban oasis. Sprawling over a vast expanse, this park is more than just green space; it's a hub of activity. Joggers navigate its winding trails each morning, families convene for picnics under the shade of mature trees, and the pond serves as a serene spot for reflection. The park's replica of the Parthenon serves as an architectural marvel amidst the natural surroundings and is a testament to Nashville's appreciation for both culture and nature.
For those seeking a more adventurous outdoor experience, there are numerous hiking and biking trails in the vicinity. These paths offer a chance to explore Tennessee's diverse landscape, from dense woodlands to open meadows adorned with wildflowers. Each trail presents its own set of challenges and vistas, ensuring that no two hikes are ever the same. It's not uncommon to spot local wildlife, making these excursions a treat for both novice and seasoned nature enthusiasts.
Water enthusiasts aren't left out either. The nearby Cumberland River provides ample opportunities for kayaking, canoeing, and even paddleboarding. The gentle flow of the river, combined with the scenic views of Nashville's skyline, makes it a favorite spot for both residents and visitors. Seasonal events, like moonlight paddles, often see groups of paddlers exploring the river under the soft glow of the moon, creating memories that last a lifetime.
Community gardens and urban farming initiatives also dot the landscape around Benedict Land. These spaces, cultivated by local residents, yield bountiful harvests of fresh produce. They not only serve as a source of organic nourishment but also foster a sense of community and connection to the earth.
In essence, the area surrounding Benedict Land in Nashville offers a balanced lifestyle. The emphasis on parks, nature, and outdoor activities ensures that amidst the urban pulse, there's always a place to reconnect with nature, breathe deep, and find one's center.
Education
Benedict Land in Nashville, TN, is not only known for its vibrant culture and scenic beauty, but it's also recognized for its commitment to education. Residents in this area are fortunate to have a range of both private and public education options, ensuring that every child can receive a quality education tailored to their needs and preferences.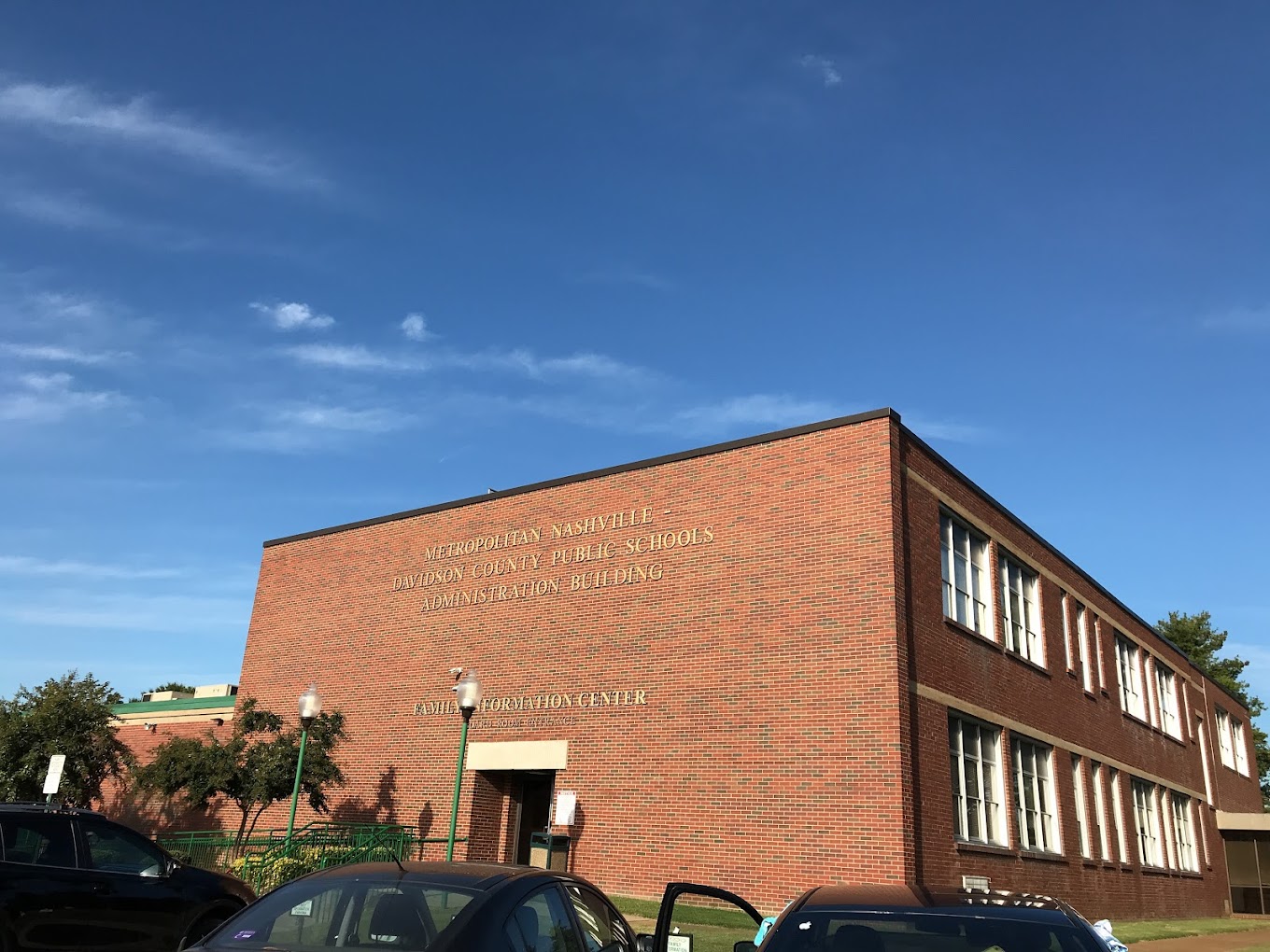 On the public education front, the Metropolitan Nashville Public Schools (MNPS) serves the Benedict Land community. These institutions, grounded in a rich history and fueled by a commitment to innovation, provide students with comprehensive educational experiences. The schools prioritize individualized learning, with programs aimed at identifying and nurturing the unique talents of each student. Beyond core curricula, many of these schools offer extracurricular programs in arts, sports, and STEM, ensuring that students have a holistic education.
For parents leaning towards private education, there are numerous esteemed institutions nearby. These schools often emphasize smaller class sizes, allowing for more personalized attention and fostering close-knit student-teacher relationships. While each private school has its distinct ethos and teaching philosophy, many prioritize a blend of academic rigor, character development, and community engagement. They often offer advanced programs, foreign languages, and a variety of arts and athletics programs, ensuring that students receive a well-rounded education.
Additionally, the Benedict Land vicinity also boasts several parochial schools. These institutions blend rigorous academic programs with faith-based teachings, providing students with an education that caters to both the mind and spirit. The close-knit communities of these schools often extend beyond the classroom, fostering values of service, compassion, and leadership.
For families with special needs children, both the public and private sectors offer institutions with specialized programs tailored to ensure every child reaches their fullest potential. The emphasis in these schools is on creating supportive, inclusive environments where every student feels valued.
In essence, Benedict Land's residents have an educational treasure trove at their fingertips. The plethora of options, be it public, private, or parochial, ensures that every family can find a fit that aligns with their values and aspirations, cementing the area's reputation as one that values and invests in its future generations.
Shopping and Retail
Ah, the allure of shopping near Benedict Land in Nashville! It's a delightful blend of modern retail experiences with that unique Southern touch. Whether you're an ardent shopper on the hunt for the latest trends or someone seeking unique, local finds, the area offers a shopping experience like no other.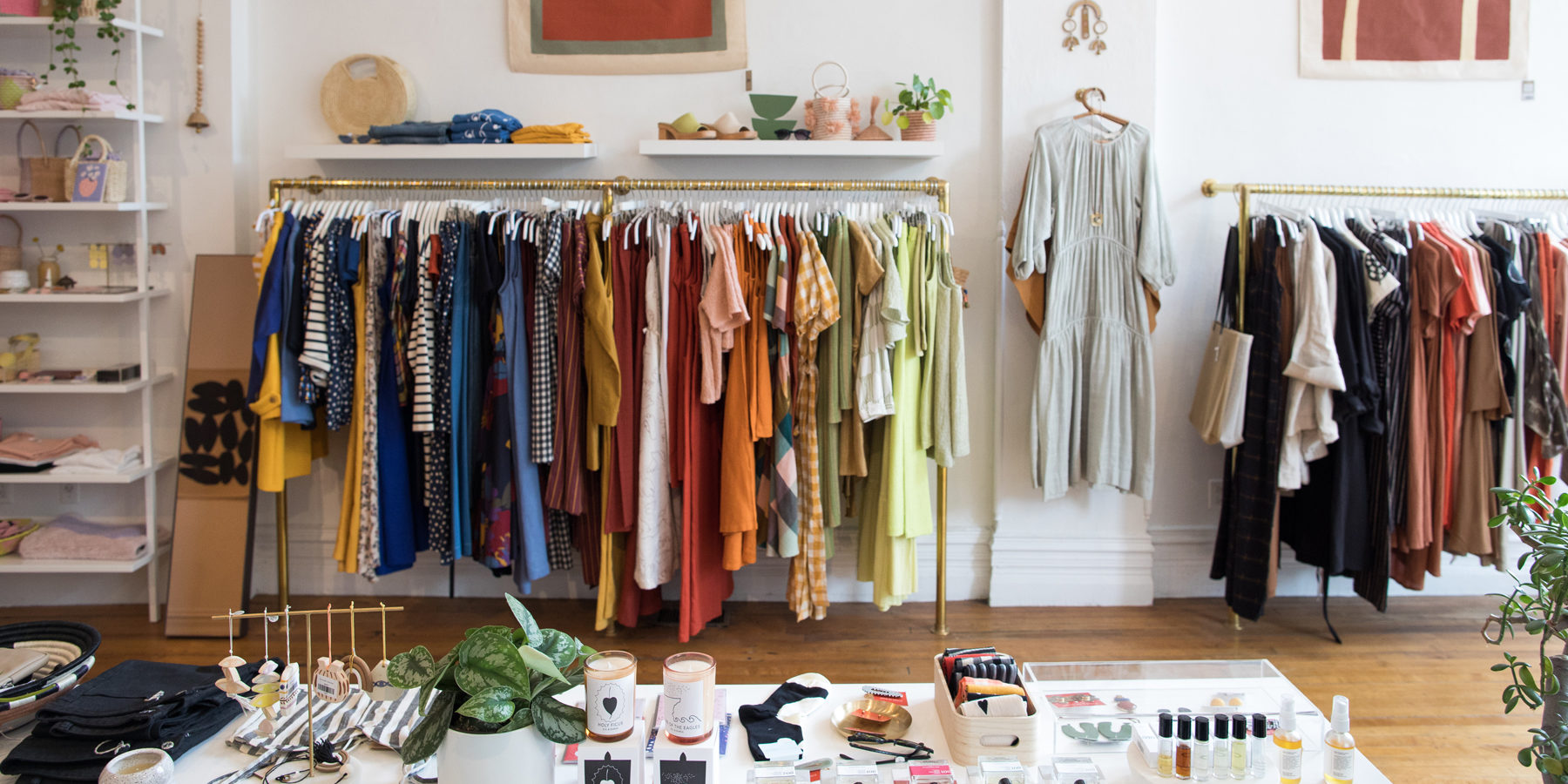 Start off with the charming boutiques that dot the streets around Benedict Land. These shops often house curated collections of apparel, accessories, and home goods that speak to the discerning shopper. Handmade jewelry crafted by local artisans, bespoke clothing that melds modernity with tradition, and art pieces that encapsulate Nashville's vibrant culture can all be found within these boutique walls. Each store has its unique personality, often reflecting the passion and ethos of the owners, making every shopping expedition a journey of discovery.
For those who love a more bustling shopping environment, there are several contemporary shopping centers in proximity. These malls house a mix of well-known national brands and local stores, offering shoppers a wide variety to choose from. From high-end fashion brands to tech stores, there's something for everyone. These malls aren't just about shopping; they're lifestyle destinations. With cafes, entertainment options, and spaces to relax, they offer a full-day experience for families and individuals alike.
And let's not forget the specialty shops that Nashville is famed for! Music stores, naturally, are a prominent feature. Whether you're hunting for a rare vinyl record, the latest chart-topper, or even a musical instrument, these specialty stores cater to music aficionados of all tastes. Additionally, antique lovers will be thrilled with the selection of stores that offer a journey back in time. From vintage furniture to collectibles, these stores are treasure troves for those with a penchant for the past.
In essence, the shopping scene near Benedict Land is as diverse and vibrant as Nashville itself. It offers a harmonious blend of the old and the new, ensuring that every shopper, regardless of preference, finds something that resonates with their style and spirit.
Business and Economy
Benedict Land in Nashville, TN, isn't just a vibrant community for residents; it's also a hub for a multitude of businesses and industries that significantly influence the local economy. The diversity of these economic powerhouses truly mirrors the eclectic nature of Nashville itself.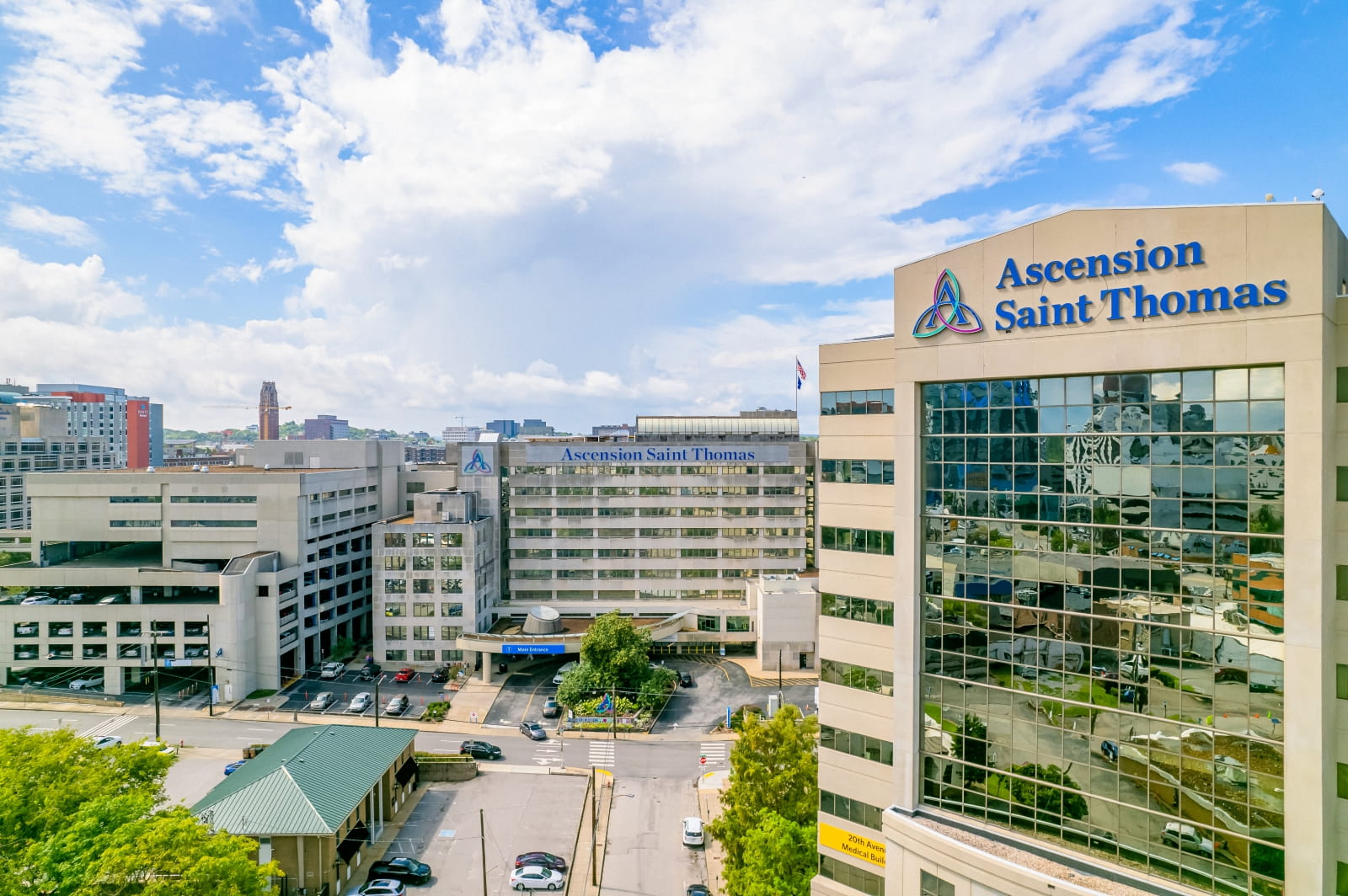 Unsurprisingly, the music industry reigns supreme in this part of Nashville. Often referred to as the "Music City," the region boasts record labels, production houses, and numerous independent studios. These entities don't just churn out chart-topping hits; they create employment opportunities for countless individuals, from artists to sound engineers, marketers to concert organizers. The ripple effect of this industry also boosts hospitality, tourism, and retail sectors, as music lovers from all over the globe flock to the city for festivals, concerts, and recording sessions.
Another prominent sector in the vicinity of Benedict Land is healthcare. Nashville is home to some renowned hospitals, research institutions, and health-tech startups. The city's emphasis on innovative medical solutions and healthcare management has earned it a reputation as a growing hub in the medical field. These institutions not only provide vital services to the community but also contribute substantially to the local economy through job creation and innovation.
Furthermore, the education sector is a significant contributor to the area's economic fabric. With numerous institutions, ranging from primary schools to esteemed universities, the education industry is a cornerstone of the region. Research initiatives, educational conferences, and the constant influx of students bring in funds, talents, and diversify the local economy.
Lastly, the rise of tech startups and entrepreneurial ventures in recent years cannot be overlooked. Nashville, and by extension, areas like Benedict Land, have seen a surge in innovative businesses spanning various sectors, from fintech to sustainable solutions. These ventures bring with them fresh ideas, attract investments, and create a vibrant ecosystem that further strengthens the local economy.
In essence, the area surrounding Benedict Land is a melting pot of industries that not only sustain but invigorate the local economy. From the melodious strains of the music industry to the cutting-edge innovations of tech startups, this region truly encapsulates the dynamic and forward-thinking spirit of Nashville.
Hotels and Lodging
Ah, when it comes to resting one's head in the vicinity of Benedict Land, Nashville, there's truly a variety to choose from, each with its own charm and allure. It's a testament to the city's warm Southern hospitality that visitors can find both luxury and coziness within short distances of each other.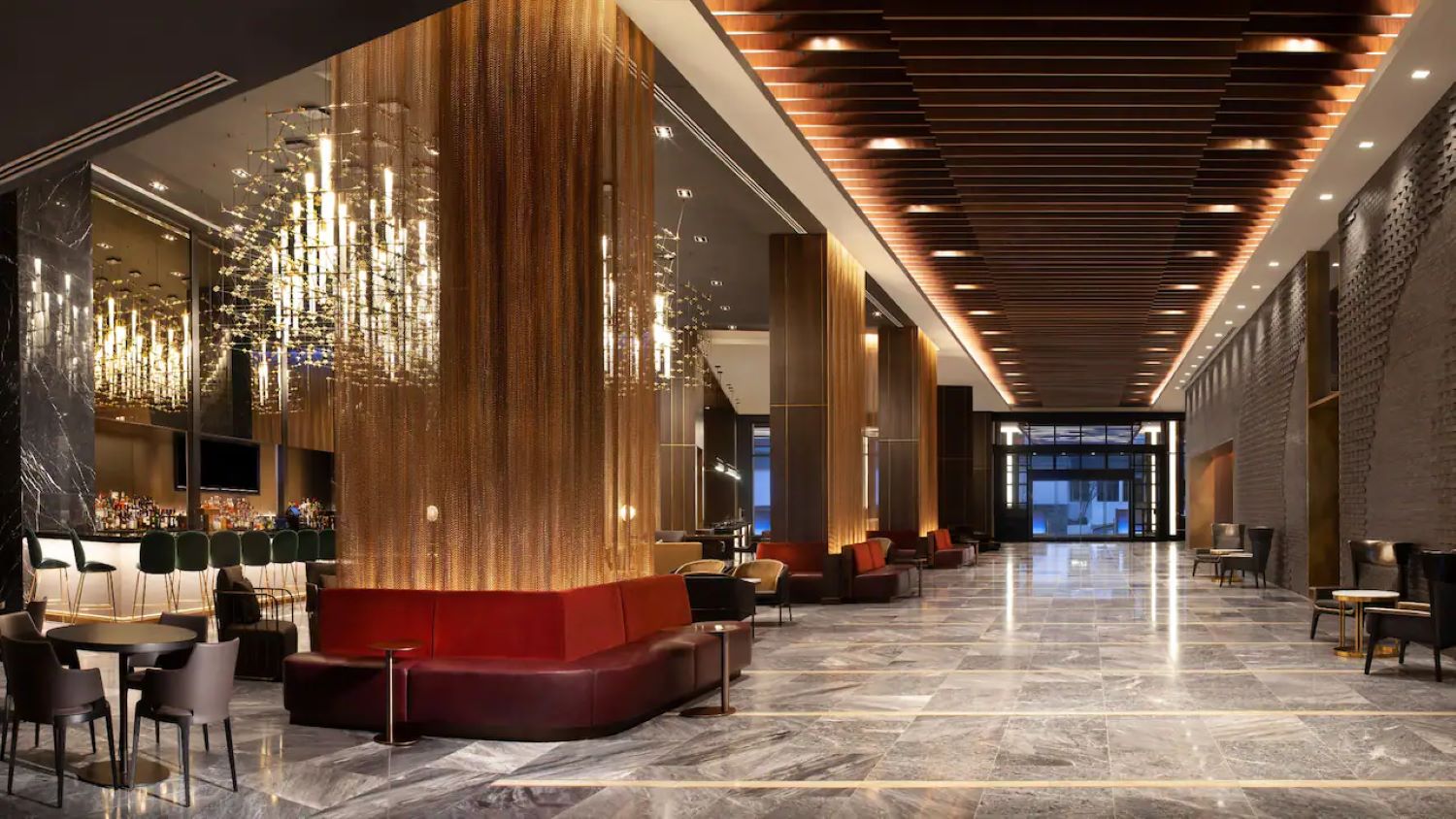 For those who desire a touch of luxury, the area boasts several upscale hotels that are the epitome of comfort and opulence. These establishments often combine contemporary aesthetics with a touch of Nashville's rich history. Within their elegant walls, guests can expect lavish rooms, top-tier amenities, gourmet dining experiences, and often, live music performances in cozy lounges. The staff at these establishments prides themselves on providing personalized services, ensuring that every guest's stay is memorable.
If a more intimate and homey experience is what one seeks, the bed and breakfast options around Benedict Land won't disappoint. These places often run by local families or individuals who have a knack for making guests feel right at home. Picture waking up in a beautifully restored historic home, the aroma of freshly brewed coffee wafting through the air, and a homemade Southern breakfast waiting at the table. Beyond the comfort, it's the personal touch, the stories shared over breakfast, and the genuine warmth of the hosts that make these B&Bs special.
For travelers who prioritize convenience and functionality, there are also several mid-range hotels and motels. These lodgings are perfect for business travelers, families on a budget, or anyone planning a short stay. While they may not offer the extravagance of the luxury hotels or the quaint charm of B&Bs, they make up for it with efficient services, comfortable accommodations, and often, strategic locations close to major attractions and business hubs.
To sum it up, whether it's the grandeur of a five-star hotel, the charm of a historic B&B, or the practicality of a motel, Benedict Land and its surrounding areas in Nashville have got visitors covered. It's a reflection of the city's diverse character – where tradition meets modernity, and where every traveler, regardless of their preference, finds a perfect place to rest and rejuvenate.
Travel and Transportation
Nashville, with its lively streets, cultural blend, and buzzing atmosphere, is also incredibly well-connected, and the Benedict Land area is no exception to this.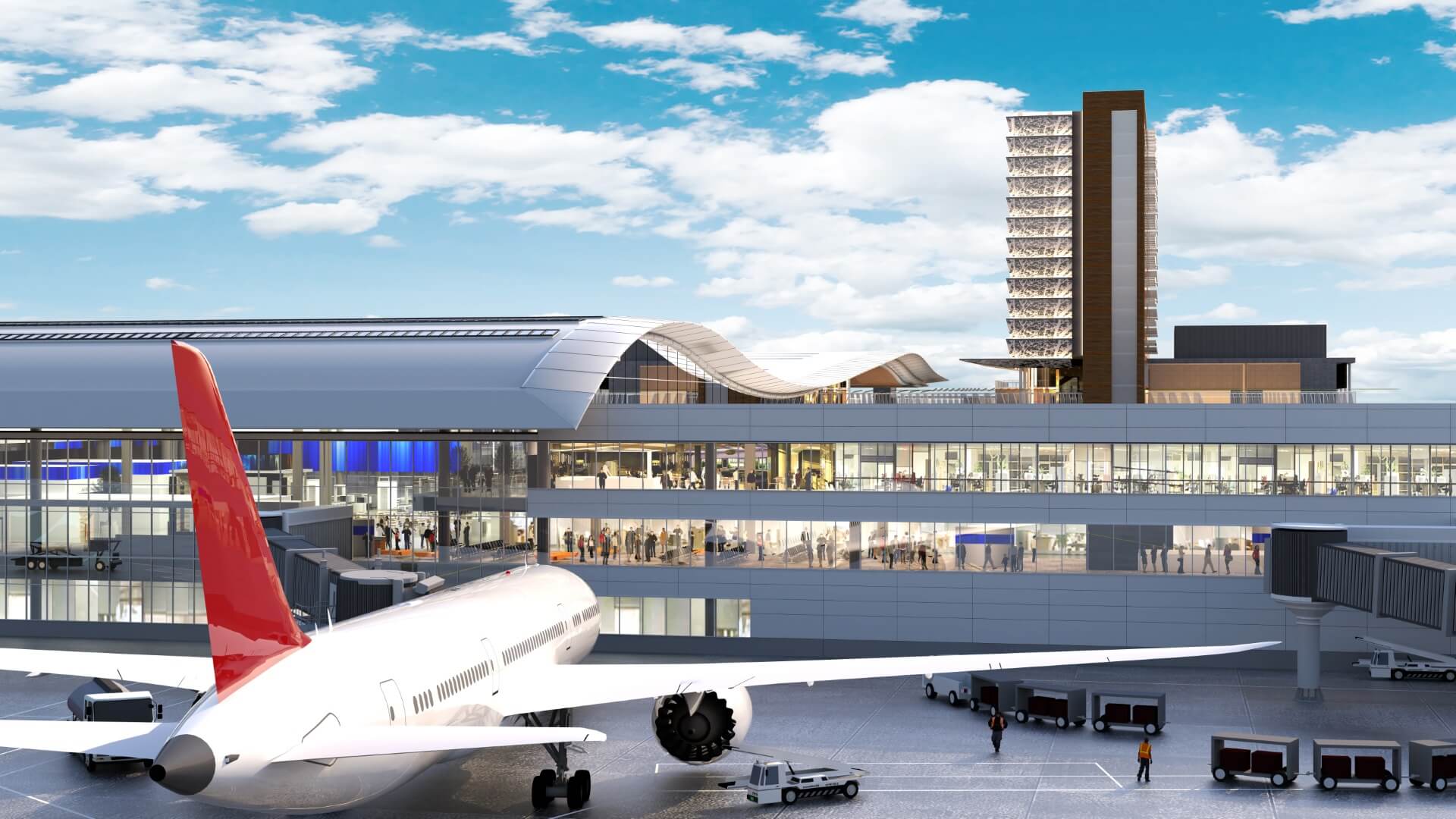 First off, when you're talking about air travel, the Nashville International Airport is the key player in the vicinity. Just a stone's throw away from Benedict Land, it's the kind of convenience that travelers dream of. Whether you're a resident jetting off on a business trip or welcoming guests from afar, the close proximity of the airport means that long, tiresome commutes to catch a flight are a thing of the past. Plus, with a host of domestic and international flights, connections from Nashville to various parts of the globe are smooth and hassle-free.
Now, on the ground, public transportation around Benedict Land offers its own set of perks. The Metropolitan Transit Authority (MTA) runs a comprehensive bus service that crisscrosses the city, including routes that pass through or are easily accessible from the Benedict Land area. It's an efficient and affordable way to navigate the city, especially for those who prefer to leave their cars behind. The buses are pretty punctual, and with the frequency of services, you rarely find yourself waiting long.
In addition to buses, the increasing popularity of ridesharing services in Nashville provides another convenient option. Apps like Uber and Lyft are just a tap away and are often a preferred choice for quick rides or for those looking to travel at odd hours.
For those who fancy a greener mode of transportation, there are several bike-sharing stations spread across the city. Pedaling your way through Nashville's streets is not just a great way to stay fit, but it also offers a unique perspective of the city, allowing riders to soak in the sights and sounds at a leisurely pace.
In essence, living or spending time near Benedict Land in Nashville ensures that you're never too far from anywhere. Be it soaring the skies or traversing the vibrant streets, the connectivity options are diverse, efficient, and cater to the needs of modern urban dwellers and visitors alike.