Ben Allen Rd., Nashville, TN Homes for Sale
Ben Allen Rd., Nashville, TN Homes for Sale
October 3, 2023
Ben Allen Rd. Homes
Nestled in the heart of Nashville, TN, the homes along Ben Allen Rd stand as a testament to the unique architectural and cultural blend that the city offers. The architecture of these residences is a fascinating combination of traditional Southern charm and modern aesthetics. The homes often feature spacious front porches, large windows that let in ample natural light, and brick or wooden exteriors, often accompanied by meticulously maintained lawns and gardens. The design of each home often prioritizes both form and function, ensuring that homeowners enjoy both the aesthetic appeal and the comfort of contemporary living.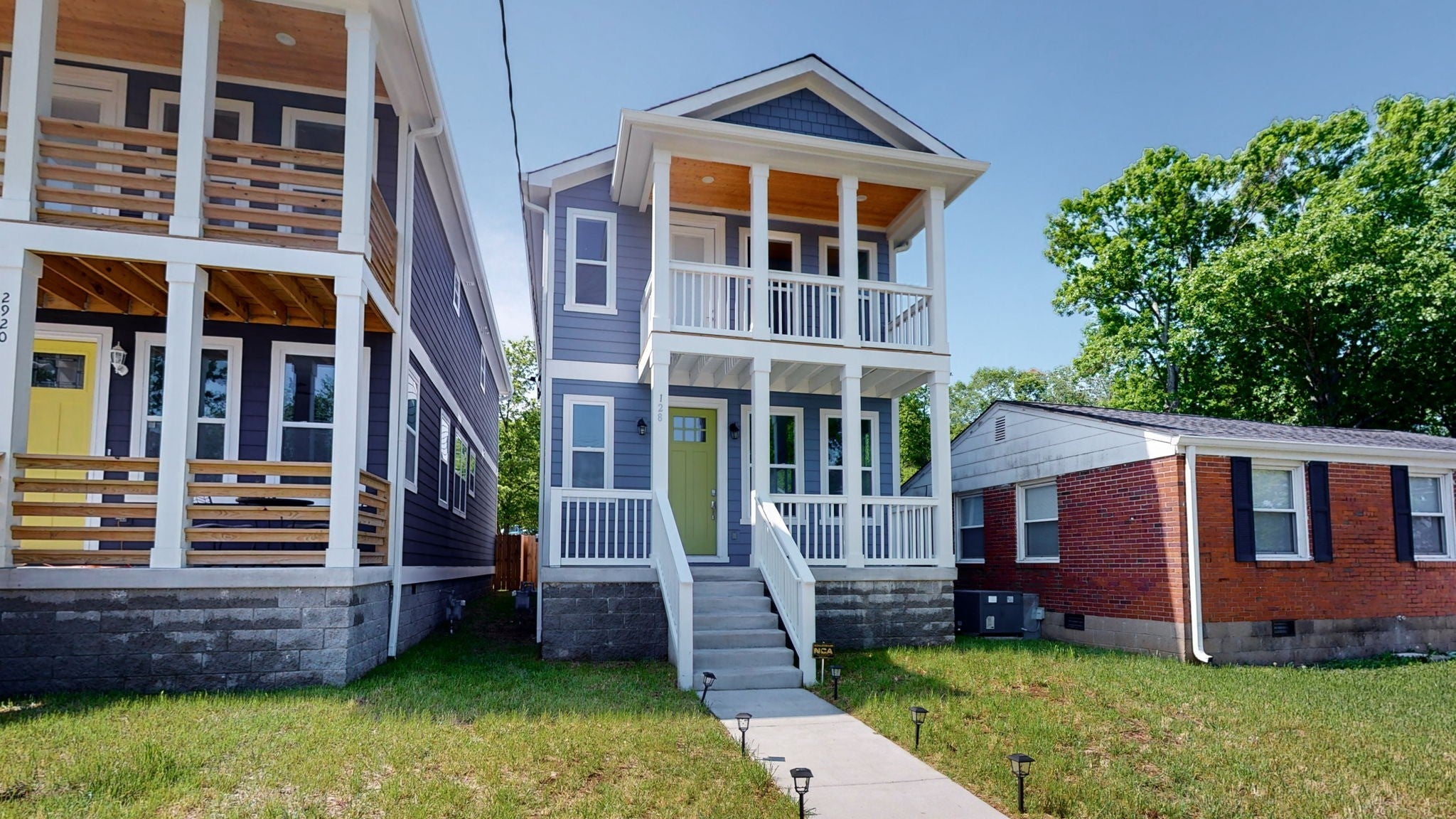 Moreover, the homes in Ben Allen Rd are enriched by their proximity to an array of local amenities. The surrounding community boasts a mixture of local boutiques, eateries, and parks. It's not uncommon for residents to take an evening stroll to a nearby cafe or spend a weekend morning wandering through local farmers' markets. This gives the area a distinctive neighborhood feel, where local businesses thrive, and residents support one another.
Diversity is another significant characteristic of the Ben Allen Rd community. The area is home to a mix of families, young professionals, and retirees, all of whom contribute to the rich tapestry of life in this part of Nashville. The mix of generations and backgrounds has resulted in a harmonious blend of traditions and values. This has also influenced local events, educational programs, and communal gatherings, making them a blend of the old and the new, traditional and contemporary.
The community spirit along Ben Allen Rd is palpable. Neighbors often know each other by name, and it's common to see community gatherings, from block parties to garage sales, taking place. The residents take pride in their homes and neighborhood, with many participating in local beautification projects or community service initiatives. Such endeavors not only enhance the aesthetic appeal of the area but also foster a strong sense of belonging and camaraderie among the residents.
Lastly, the location of Ben Allen Rd in Nashville provides residents with a unique advantage. While they enjoy the peace and quiet of a residential street, they are just a short drive away from the bustling heart of Nashville, known for its rich musical heritage and vibrant arts scene. This offers residents the best of both worlds - a serene living environment coupled with easy access to entertainment, cultural events, and the broader opportunities of a major city.
Similar Communities
Close to Ben Allen Rd in Nashville, several neighborhoods share similarities in terms of price point, construction, and lifestyle, reflecting the city's harmonious blending of tradition and modernity.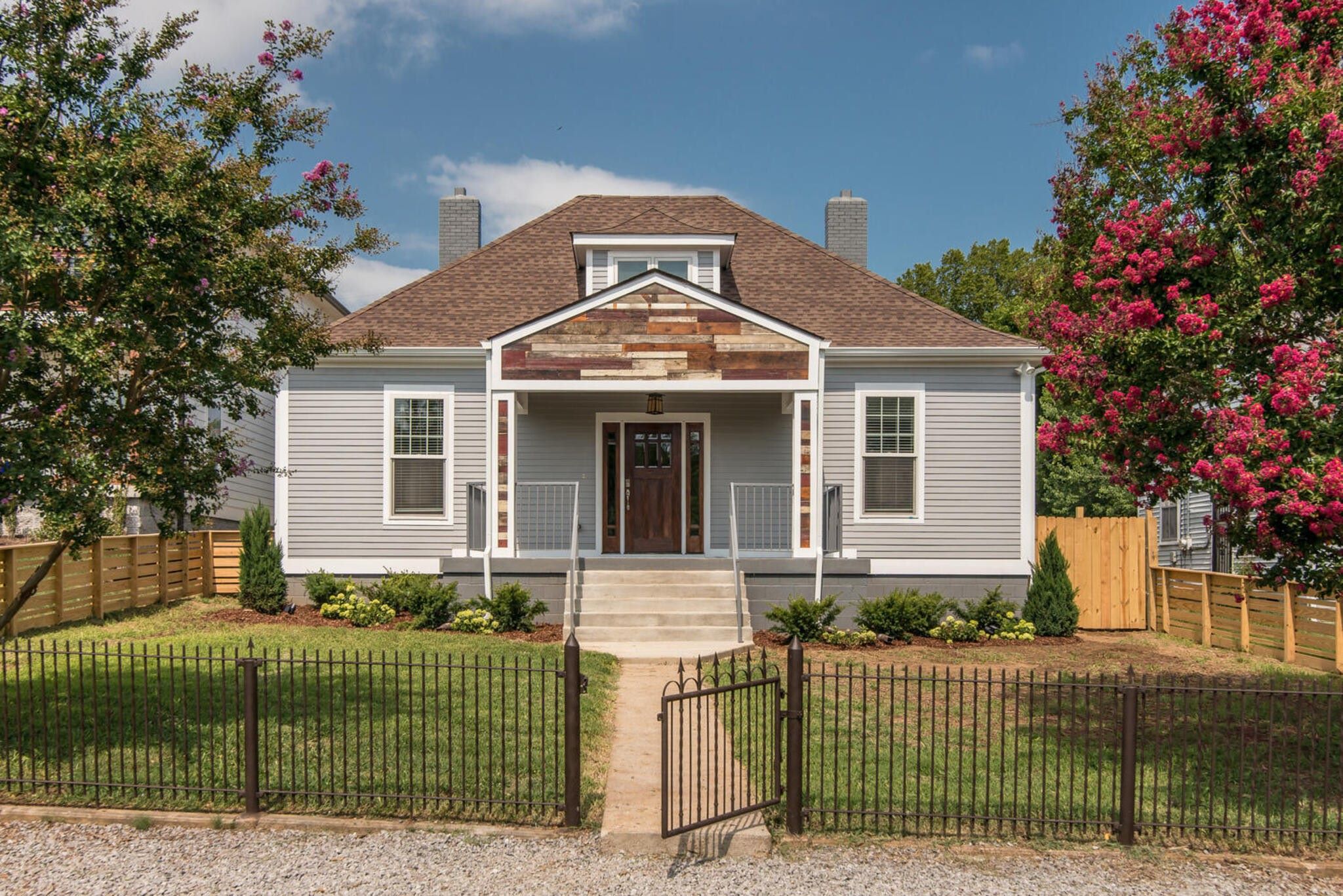 Inglewood, for instance, offers residences that echo the architectural charm reminiscent of those on Ben Allen Rd. Its homes often present a fusion of classic Southern designs and contemporary elements, reflecting the evolving tastes of its residents. Brick facades, expansive porches, and verdant lawns characterize many of the homes in this area. The neighborhood thrives with a sense of community, often hosting local events that draw families and individuals alike to the parks and community centers.
Similarly, the Eastwood Neighbors area of East Nashville showcases an array of homes that match the price and construction styles of those found on Ben Allen Rd. The tree-lined streets of Eastwood Neighbors invite strolls at all times of the day, with residents frequently stopping for chats or simply to admire the blossoming gardens. Just like Ben Allen Rd, here, modernity seamlessly intertwines with tradition, offering homes with large, welcoming windows, detailed woodwork, and functional spaces that cater to today's lifestyles.
Rosebank, another gem in Nashville, mirrors the vibrant community spirit of Ben Allen Rd. Its residences, many of which have been lovingly restored or renovated, boast a blend of historic charm and modern amenities. The sidewalks are filled with joggers, children playing, and families walking their pets. Rosebank residents enjoy not just the beauty of their homes but also the conveniences of nearby cafes, boutiques, and recreational spaces.
Lastly, the Shelby Hills neighborhood, located near the iconic Shelby Park, offers a lifestyle that many homeowners dream of. The homes, much like those on Ben Allen Rd, reflect a balance between the traditional and the contemporary, ensuring residents feel the warmth of a home steeped in history while enjoying the comforts of modern living. The park itself provides ample opportunities for outdoor activities, making it a hub for families and fitness enthusiasts alike. The sense of community here is tangible, with events, gatherings, and festivities that keep the neighborhood's spirit alive and thriving.
Food Scene
The culinary delights near Ben Allen Rd in Nashville are truly something to talk about. If there's one thing this area is known for, apart from its charming residences, it's the vibrant and diverse dining scene that caters to an array of palates and preferences.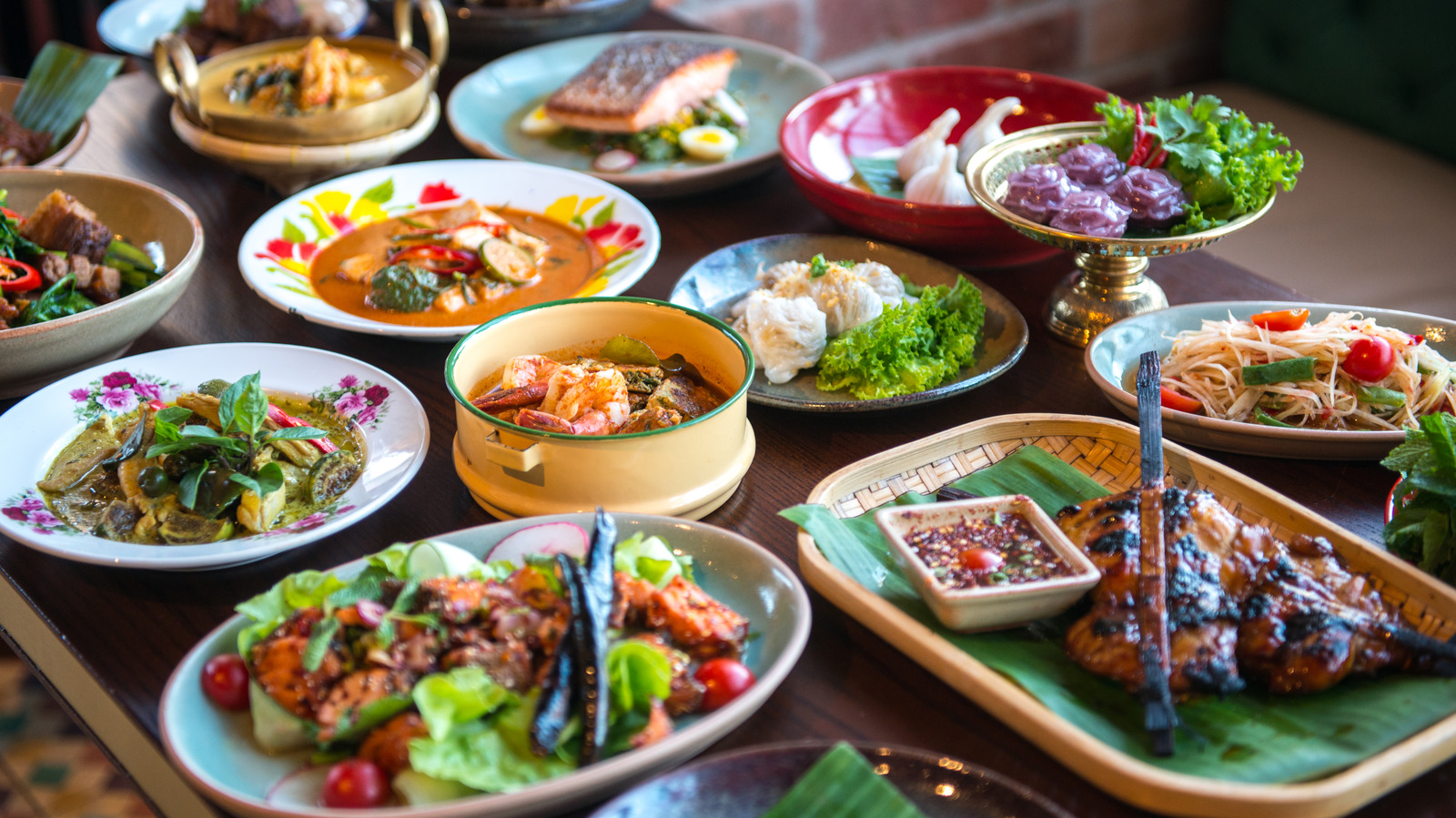 For starters, you can't mention the dining options in this vicinity without giving a nod to some of the cozy cafes that dot the streets. Many of these cafes offer a dual experience, with patrons beginning their mornings with a robust cup of coffee and winding down their evenings with a glass of wine or local craft beer. These spots often play host to local musicians, giving diners a taste of Nashville's rich musical heritage along with their meals.
Speaking of meals, the range of cuisines available is expansive. There are establishments that serve up hearty Southern comfort food, making one reminisce about grandma's cooking. Fried chicken, collard greens, and biscuits slathered in gravy – just the thought can make one's mouth water. These places are not just about food; they're about tradition, memories, and the warmth of the South.
Then, for those who have a penchant for international flavors, there's no shortage of options. From authentic Italian pizzerias to sushi bars and Thai bistros, the world of flavors unfolds in this part of Nashville. These eateries, often run by families who've brought recipes from their homelands, offer diners a culinary journey without them having to leave the comforts of their neighborhood.
Not to be left out are the upscale dining establishments that have made a mark in the area. With elegantly curated menus and wine lists that can rival any in the country, they're perfect for those special nights out, be it a date night or a celebration.
What's delightful about the dining scene near Ben Allen Rd is its ability to surprise. Just when you think you've tried it all, a new establishment pops up, or an old one revamps its menu, reigniting the excitement and curiosity of food enthusiasts. Truly, for those who reside in or visit the area, there's always a gastronomic adventure waiting just around the corner.
Entertainment
The lively pulse of entertainment and sports near Ben Allen Rd in Nashville! You know, when it comes to getting your dose of culture, music, or adrenaline-packed sports, this part of the city is buzzing with options.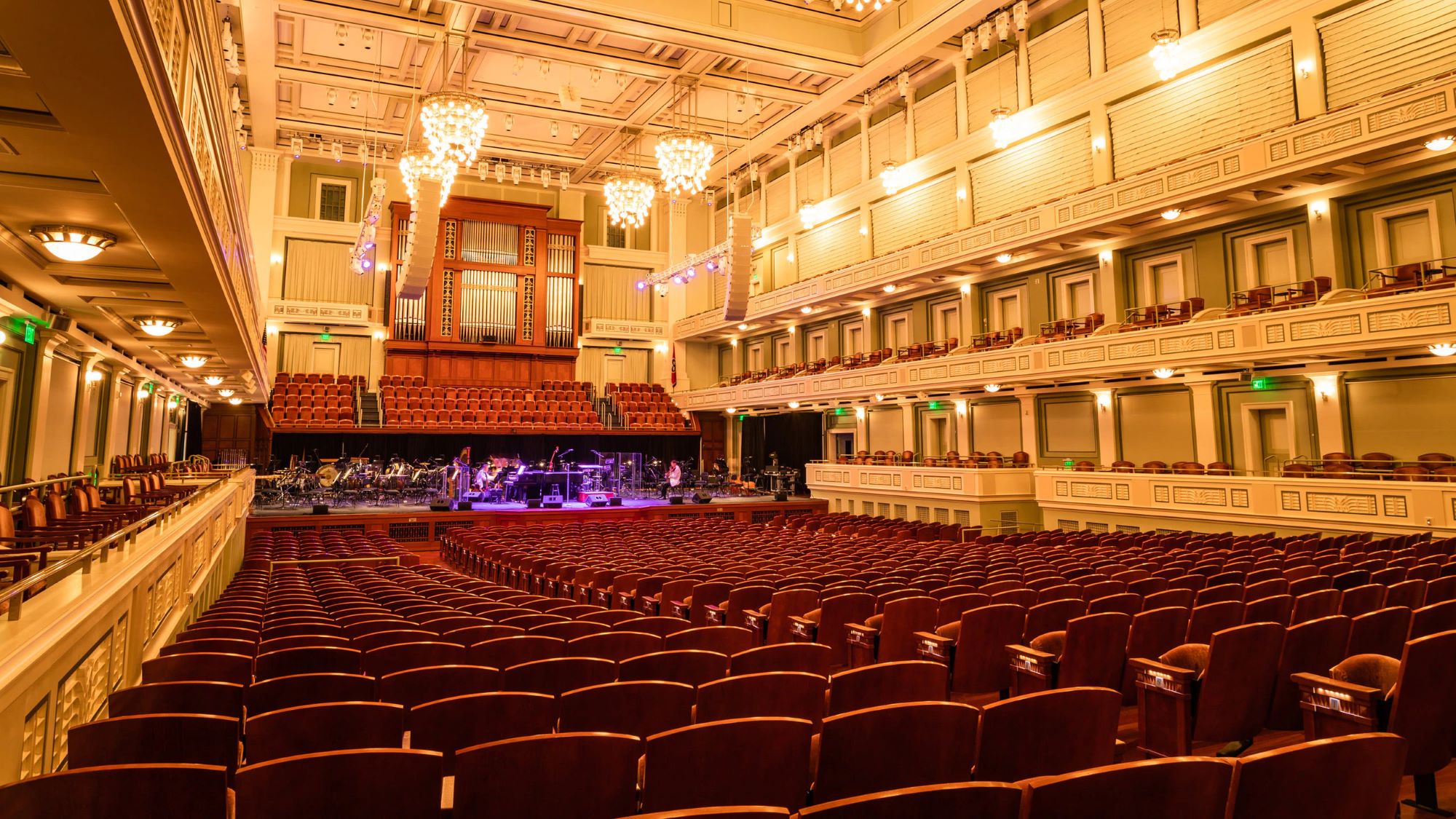 Firstly, the musical landscape is truly vibrant. We're in Nashville, after all, the country music capital of the world. Just a short drive from Ben Allen Rd, you can find venues hosting everything from budding local talents strumming their guitars to renowned artists serenading packed crowds. There are intimate spaces where you can enjoy live acoustic sets, sip on a drink, and feel every note resonate within. And of course, bigger concert venues aren't too far away, ensuring that major tours and festivals frequently grace the city with their presence.
Theater and arts aficionados aren't left behind either. There's a thriving local theater scene, where plays, musicals, and avant-garde performances take center stage. It's not just about watching a show; it's about immersing oneself in stories, laughing at comedic acts, or perhaps shedding a tear during a poignant moment. And let's not forget the art galleries sprinkled throughout, showcasing both local and international talents, from modern art installations to classic paintings.
On the sporting front, Nashville's zeal is palpable. Whether you're catching a Titans game, feeling the rush of a Predators match, or cheering for Nashville SC, the energy is infectious. There's something special about joining fellow fans, decked out in team colors, and rooting for a common cause. Tailgate parties, post-game celebrations, or just the camaraderie shared between strangers-turned-friends during a match, it all adds to the experience.
Additionally, for those who prefer to engage in sports rather than watch, there are numerous parks and recreational centers close to Ben Allen Rd. Whether it's a casual game of basketball, a weekend soccer match, or a serene morning yoga session, there's a spot for everyone to indulge in their favorite activity.
In essence, the vicinity of Ben Allen Rd is a treasure trove of entertainment and sporting delights. Whether you're an ardent fan, a casual observer, or someone keen to try something new, this part of Nashville ensures there's never a dull moment.
Health and Wellness
Oh, the health and wellness scene near Ben Allen Rd in Nashville is something worth discussing! For those passionate about maintaining a balanced lifestyle, this area is replete with options that cater to both the body and soul.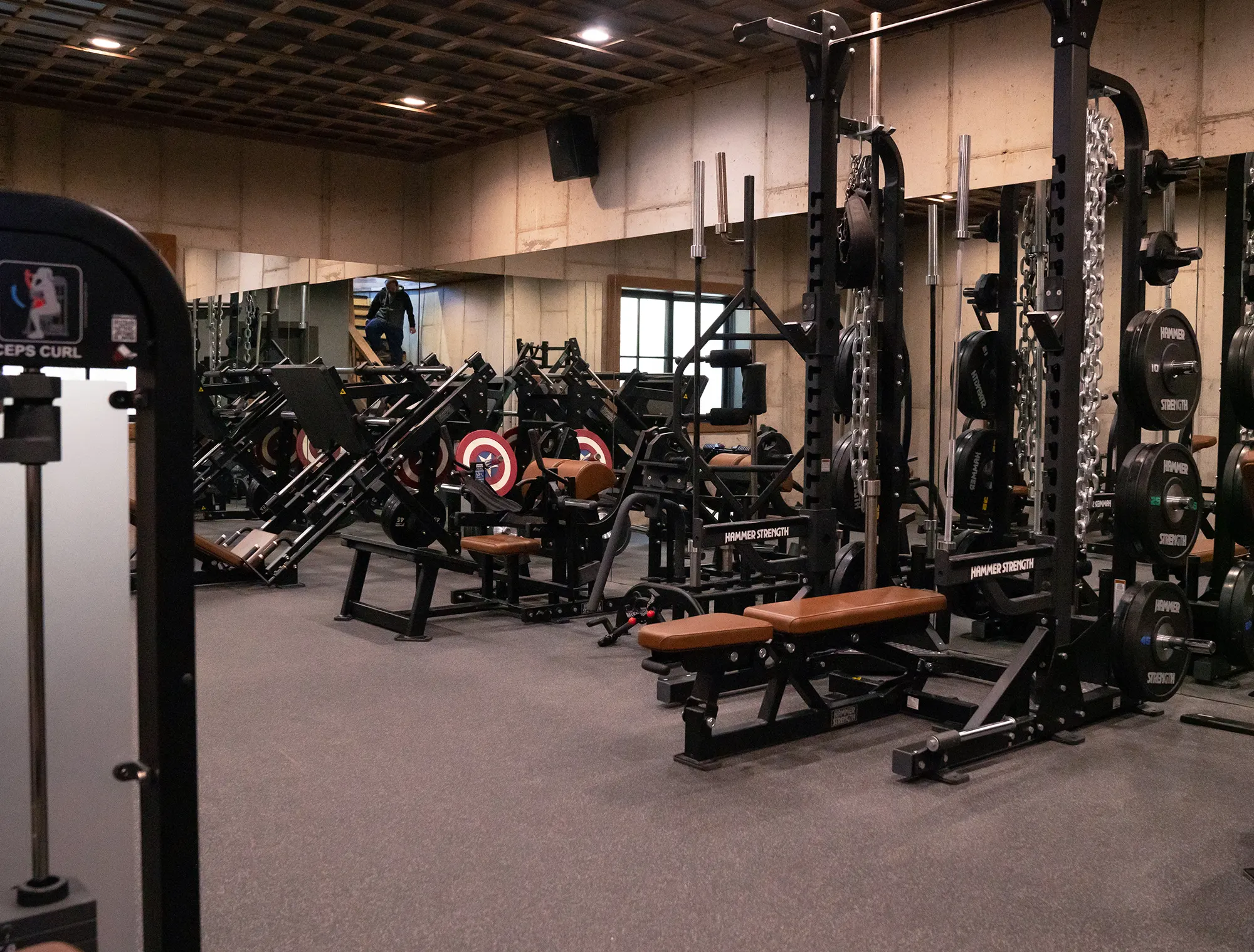 To start off, let's talk about the yoga studios that have found a home in this vicinity. From hatha to vinyasa and even hot yoga sessions, there's something for every yoga enthusiast, whether you're a seasoned practitioner or a newbie looking to master the downward dog. The instructors here are known for their dedication, ensuring that every session is not just a physical exercise but also a journey inwards, helping individuals find peace and balance.
For those who like their workouts to be a bit more high-octane, the fitness centers and gyms are top-notch. Whether you're into weightlifting, HIIT classes, or a good old-fashioned treadmill run, the facilities here are state-of-the-art. Personal trainers, often with years of experience under their belts, are available to guide members, ensuring workouts are effective, safe, and tailored to individual needs.
The outdoorsy types aren't left out either. The proximity of parks and trails near Ben Allen Rd is a blessing for those who believe in connecting with nature. Morning jogs, evening walks, or even weekend hikes are easily accessible for residents. It's common to see groups practicing tai chi, meditating, or even partaking in boot camp sessions amidst the greenery.
Nutrition and a balanced diet play a pivotal role in health and wellness. Recognizing this, several health food stores and organic markets have sprung up around the area. These hubs offer a range of organic produce, dietary supplements, and health foods. Plus, there are juice bars and smoothie shops where one can grab a refreshing, nutrient-packed drink on the go.
Lastly, for those who believe in holistic wellness, there's a wealth of options too. Acupuncture centers, chiropractic clinics, and massage therapy spaces offer services to rejuvenate both the body and mind. Many of these places also host workshops on mindfulness, stress management, and holistic health, providing tools and techniques for a comprehensive approach to well-being.
In a nutshell, the vicinity of Ben Allen Rd truly understands the essence of health and wellness. With its array of services and facilities, it's a haven for those committed to a lifestyle that prioritizes well-being and balance.
Outdoor Lifestyle
The great outdoors! When it comes to soaking up nature's beauty near Ben Allen Rd in Nashville, there's a treasure trove of spots that beckon both residents and visitors alike.
One of the most striking features about this area is its array of verdant parks. These parks aren't just swathes of green; they're buzzing with life and activity. Families can often be seen having picnics, kids chasing after frisbees, and couples enjoying leisurely strolls amidst the trees. Mornings see the fitness enthusiasts take over, with joggers, cyclists, and even tai chi groups making the most of the fresh air.
For those who are avid birdwatchers or simply enjoy the gentle hum of wildlife, certain parks and green spaces boast diverse ecosystems. From the melodic chirping of birds to the occasional sight of squirrels darting about, nature truly comes alive here. The meandering trails offer a sanctuary for those looking to escape the hustle and bustle of city life, allowing them to immerse themselves in the sights and sounds of nature.
Speaking of trails, the ones near Ben Allen Rd are a haven for hiking and biking enthusiasts. Whether you're looking for a challenging terrain to test your endurance or a tranquil path to meander along, there's something for everyone. Many locals often speak about how these trails have become their go-to spots for reflection, relaxation, and even some friendly community bonding.
Water bodies interspersed around the area add another layer of charm. Whether it's a serene pond, a bubbling brook, or a larger lake, these spots are favorites for those who enjoy fishing, paddleboarding, or simply gazing at the gentle ripples on the water surface during sunset.
Lastly, for those who are truly passionate about the outdoors, there are several community-led initiatives. Whether it's weekend clean-up drives, tree-planting days, or nature workshops for kids, there's a strong sense of responsibility towards preserving the natural beauty of the area.
In essence, the area around Ben Allen Rd offers a delightful blend of nature and community-driven outdoor activities. It's a space where concrete fades into lush green, where the sounds of traffic are replaced by birdsong, and where every winding path holds the promise of a new adventure.
Education
Education, such a cornerstone for any community, and for those residing near Ben Allen Rd in Nashville, there's certainly a lot to chat about on this front. The blend of both private and public institutions ensures that families have a range of choices tailored to their needs and aspirations.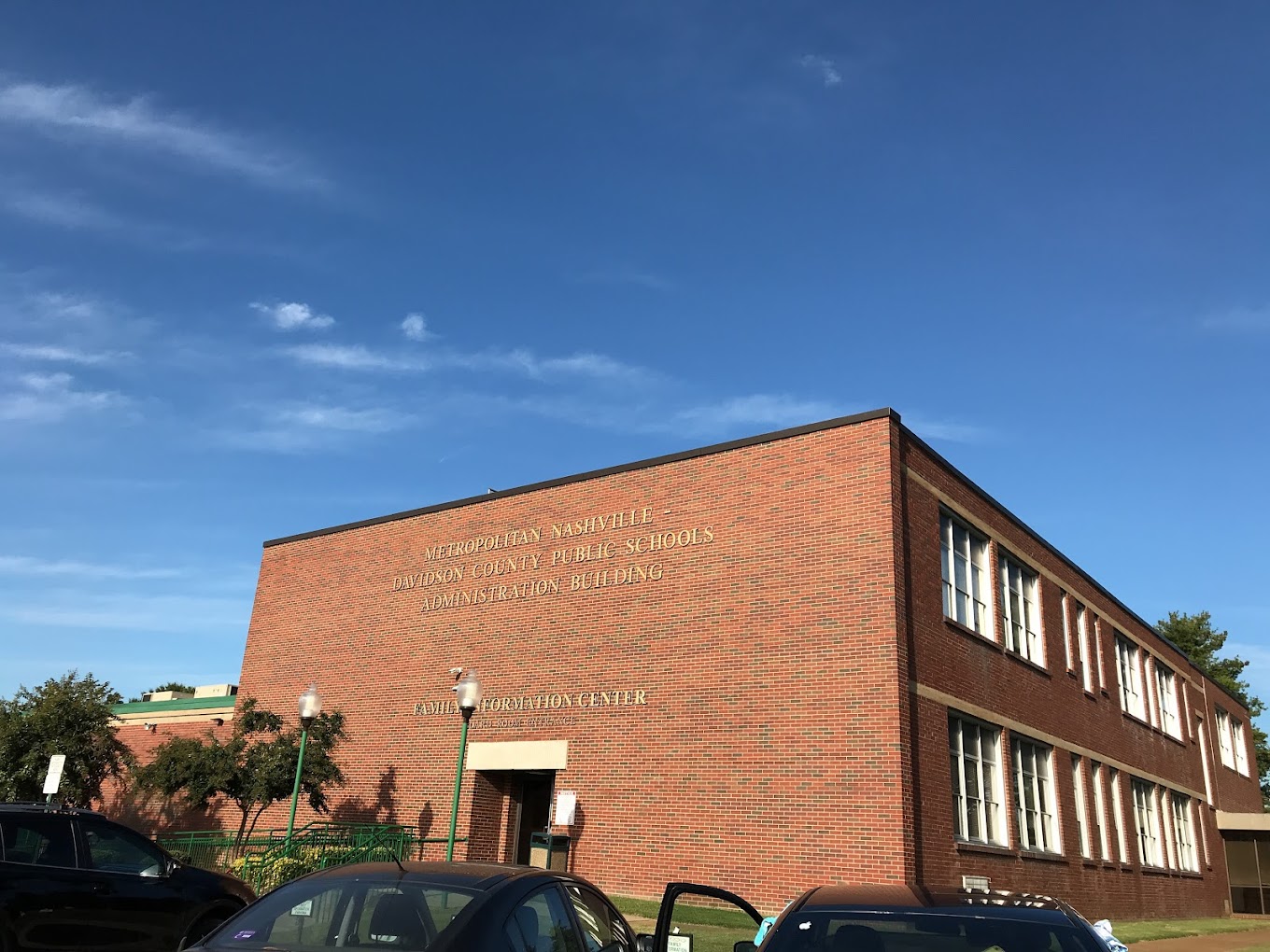 On the public school side, Nashville's Metro Public School System serves the Ben Allen Rd area, providing comprehensive educational programs. These institutions pride themselves on their diverse student bodies, skilled educators, and a curriculum that's designed to cater to the multifaceted needs of modern learners. Over the years, many of these schools have received accolades for their commitment to academic excellence, extracurricular programs, and fostering a nurturing environment for their students. It's common to hear parents rave about the supportive teachers and the sense of community they feel within these walls.
Now, for those considering private education, the vicinity of Ben Allen Rd doesn't disappoint. The private institutions here often emphasize smaller class sizes, allowing for a more personalized learning experience. Whether parents are looking for institutions that offer rigorous academic curricula, religious teachings, or specialized arts and sports programs, there's a diverse mix to choose from. Many of these schools boast long-standing traditions, and some have alumni who have made notable contributions in various fields.
Beyond the basic curriculum, both public and private schools near Ben Allen Rd offer a myriad of extracurricular activities. From theater programs and music bands to robotics clubs and debate teams, students have ample opportunities to explore their passions, hone their skills, and develop a well-rounded personality.
And let's not forget the resources and programs available for students with special needs. Many of these institutions have invested in trained staff and facilities to ensure that all students, regardless of their challenges, receive the support and education they deserve.
In essence, for families around Ben Allen Rd, the educational landscape offers a tapestry of choices. With schools that prioritize academic rigor, personal growth, and community engagement, parents can feel confident about setting their children on a path of lifelong learning and success.
Shopping and Retail
The shopping scene near Ben Allen Rd in Nashville? Oh, it's quite the haven for both dedicated shopaholics and casual window-shoppers alike! One of the defining aspects of this area is its harmonious blend of both charming local boutiques and larger retail chains, ensuring there's something for every taste and budget.
Strolling through the vicinity, you're bound to stumble upon quaint boutiques that offer a curated selection of goods, ranging from handcrafted jewelry to unique home decor. Many of these smaller stores carry the essence of Nashville, often showcasing items made by local artisans. It's not uncommon to strike up a conversation with a store owner and walk away with not just a purchase, but also a story about the craftsmanship behind it.
For those days when you're in the mood for a more extensive shopping spree, the larger shopping centers and malls are just a short drive away. Housing an array of popular retail brands, these hubs offer everything from trendy fashionwear to electronics. And let's not forget the seasonal sales, where one can snag some fantastic deals!
In addition to clothing and accessories, the Ben Allen Rd area boasts a delightful mix of bookstores, specialty shops, and gourmet food markets. Whether you're hunting for a rare novel, seeking out artisanal cheeses, or exploring organic beauty products, the array of stores ensures a fulfilling shopping experience.
Another beautiful facet of the retail scene here is its commitment to sustainability. Several stores have taken strides towards eco-friendly practices, be it through sustainable sourcing, reducing plastic usage, or supporting local green initiatives.
In essence, shopping near Ben Allen Rd isn't just about acquiring things; it's an experience in itself. From the personal touch of local boutiques to the variety offered by larger retailers, the area is a testament to Nashville's evolving retail landscape, rich in tradition yet modern in its offerings.
Business and Economy
When you delve into the primary businesses and industries around Ben Allen Rd in Nashville, you're essentially uncovering the vibrant economic heartbeat of the region. One of the striking features of this area is the harmonious melding of traditional businesses that have been around for decades and newer, innovative industries making their mark.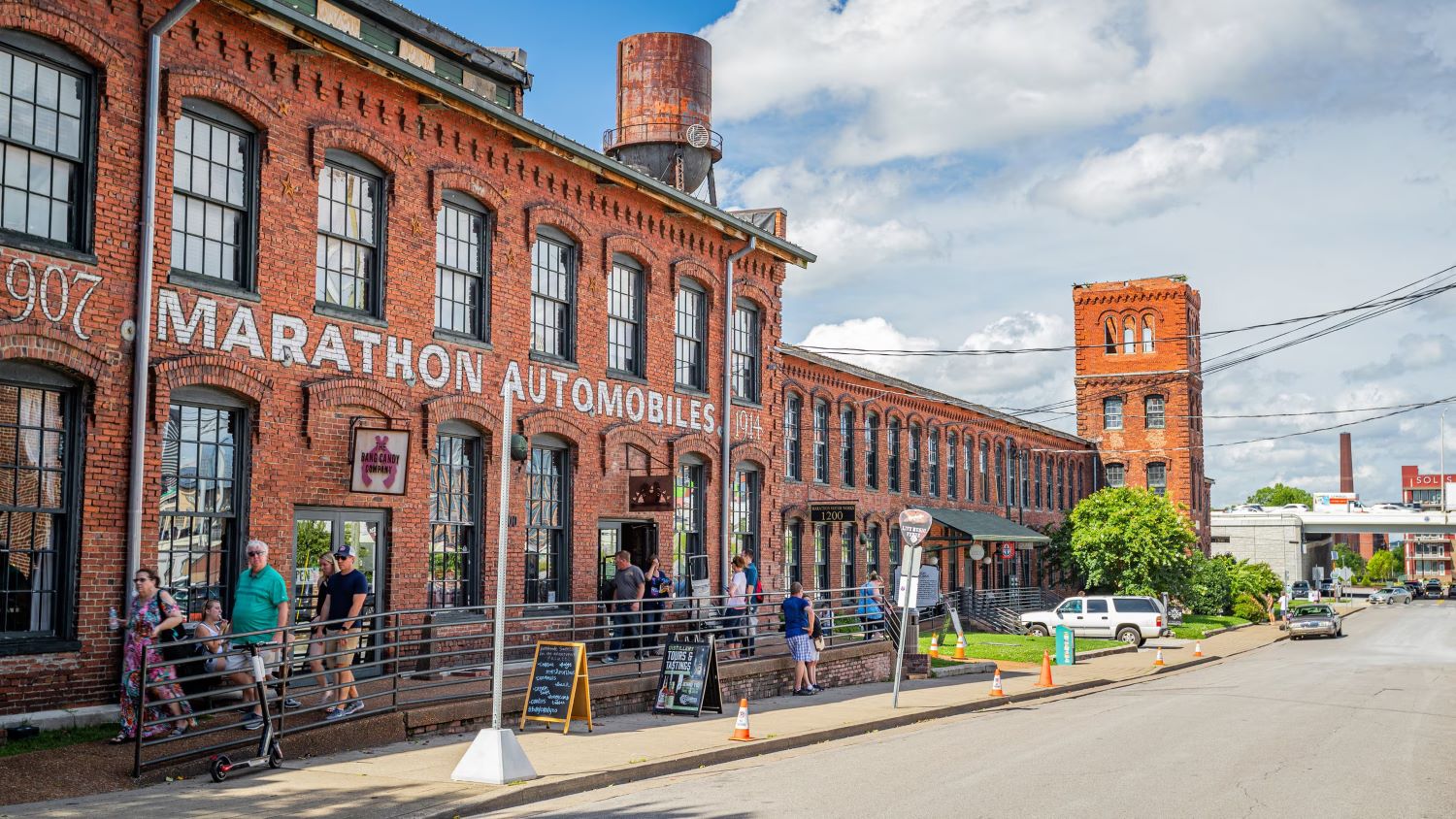 Music, naturally, plays a pivotal role in the economic landscape, given Nashville's deep-seated roots as the country music capital. While the city's core might be buzzing with record labels, recording studios, and artist management companies, the areas around Ben Allen Rd also see businesses thriving due to the music industry's influence. Think along the lines of boutique audio equipment shops, vintage vinyl stores, and even event management firms that handle everything from intimate gigs to grand concerts.
In recent years, the tech sector has also made significant inroads here. With Nashville gaining traction as a budding tech hub, the vicinity of Ben Allen Rd has seen the emergence of tech startups, co-working spaces, and IT consultancy firms. The influx of young tech professionals has also given rise to businesses catering to their needs, from contemporary cafes with lightning-fast Wi-Fi to relaxation spots perfect for unwinding after a coding marathon.
Healthcare is another cornerstone for the local economy. Nashville, over the years, has carved a niche for itself as a healthcare management capital. This means that around Ben Allen Rd, you'd find a myriad of businesses ranging from medical supply stores to specialized clinics, and even research facilities working on cutting-edge healthcare solutions.
Moreover, tourism, with its multifaceted influence, also supports many local businesses. From boutique inns capturing the essence of Southern hospitality to tour companies offering unique glimpses into the city's history and culture, there's a continual buzz thanks to the steady stream of visitors.
Last but not least, the creative arts, outside of music, have their presence felt. Independent galleries, artisan workshops, and design studios dot the landscape, showcasing the region's rich tapestry of artistic expression.
In essence, the economic fabric around Ben Allen Rd is diverse and dynamic, offering a blend of tradition and modernity. It reflects Nashville's spirit—respectful of its rich history but always with an eye on the future.
Hotels and Lodging
When it comes to accommodations near Ben Allen Rd in Nashville, TN, visitors have a range of options to choose from, reflecting the city's renowned Southern hospitality. In this area, one can find a blend of both chain hotels and unique, locally-owned establishments that offer a touch of Nashville's rich cultural tapestry.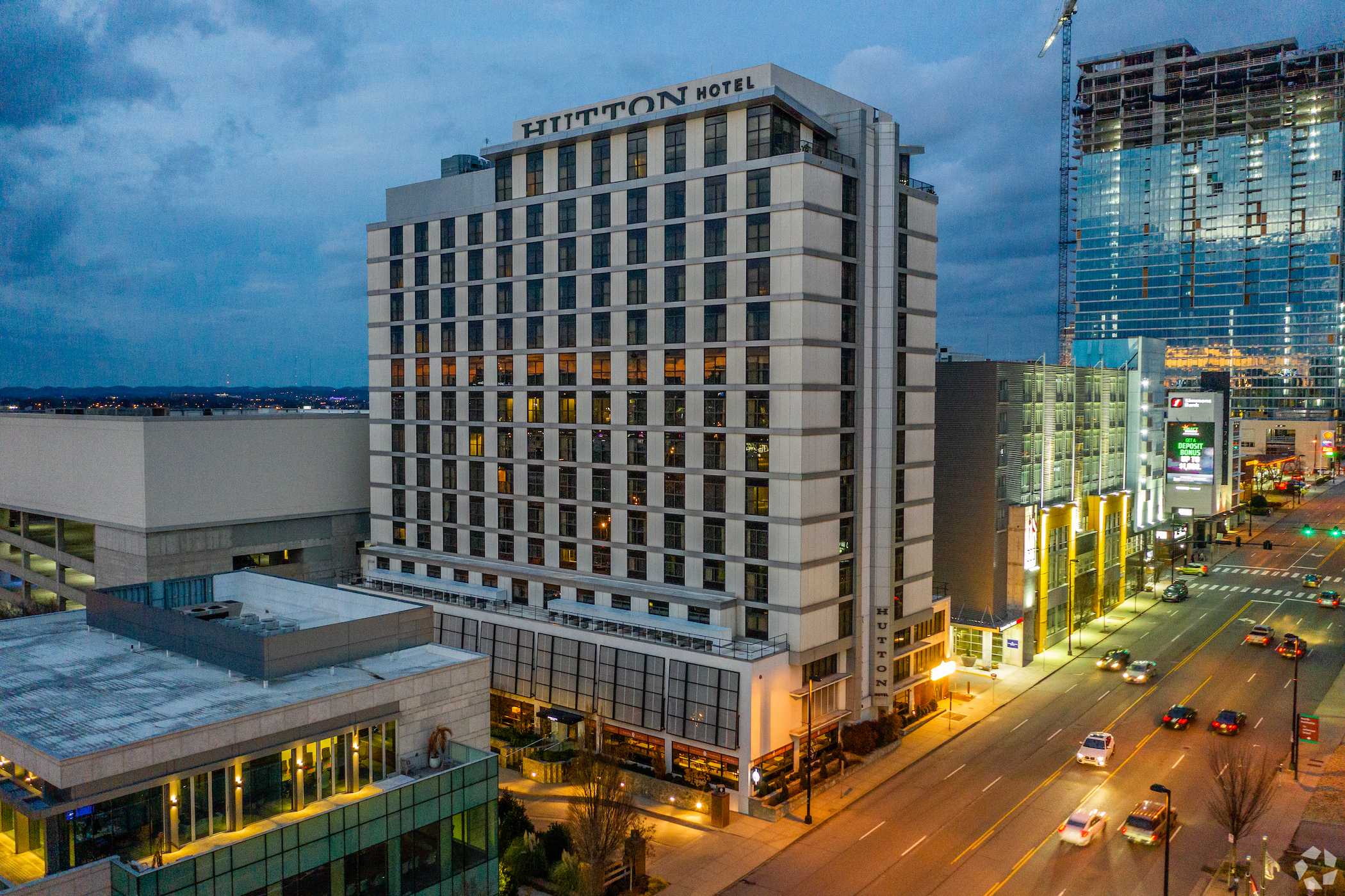 Hotels near Ben Allen Rd tend to cater to a variety of budgets and tastes. From upscale establishments with luxury amenities to budget-friendly options that are easy on the wallet, there's something for every traveler. Given Nashville's reputation as the "Music City", some of these hotels might even have a musical theme or occasionally host live music nights, adding to the overall experience of staying in the city.
For those who seek a more intimate and personalized experience, the "bed and breakfast" accommodations near Ben Allen Rd are a delightful option. Staying in a B&B allows visitors to immerse themselves in a homely environment, often adorned with charming decor and offering home-cooked meals. These establishments often provide guests with an opportunity to interact with local hosts, gleaning insights about the best places to visit or dine in the area. All in all, whether one is looking for the predictability and comfort of a hotel chain or the unique charm of a bed and breakfast, Ben Allen Rd and its surroundings in Nashville present ample choices for a memorable stay.
Travel and Transportation
Ben Allen Rd in Nashville, TN, boasts a relatively favorable location for those seeking to travel either by air or through public transportation. Situated approximately 10 miles northeast of downtown Nashville, this area provides residents and visitors with convenient proximity to the Nashville International Airport. Just a short 20 to 30-minute drive away, depending on traffic, the airport is easily accessible for those living or staying near Ben Allen Rd. Nashville International Airport is one of the busiest airports in the region, offering a wide array of domestic and international flights, thus making it a favorable hub for both business and leisure travelers.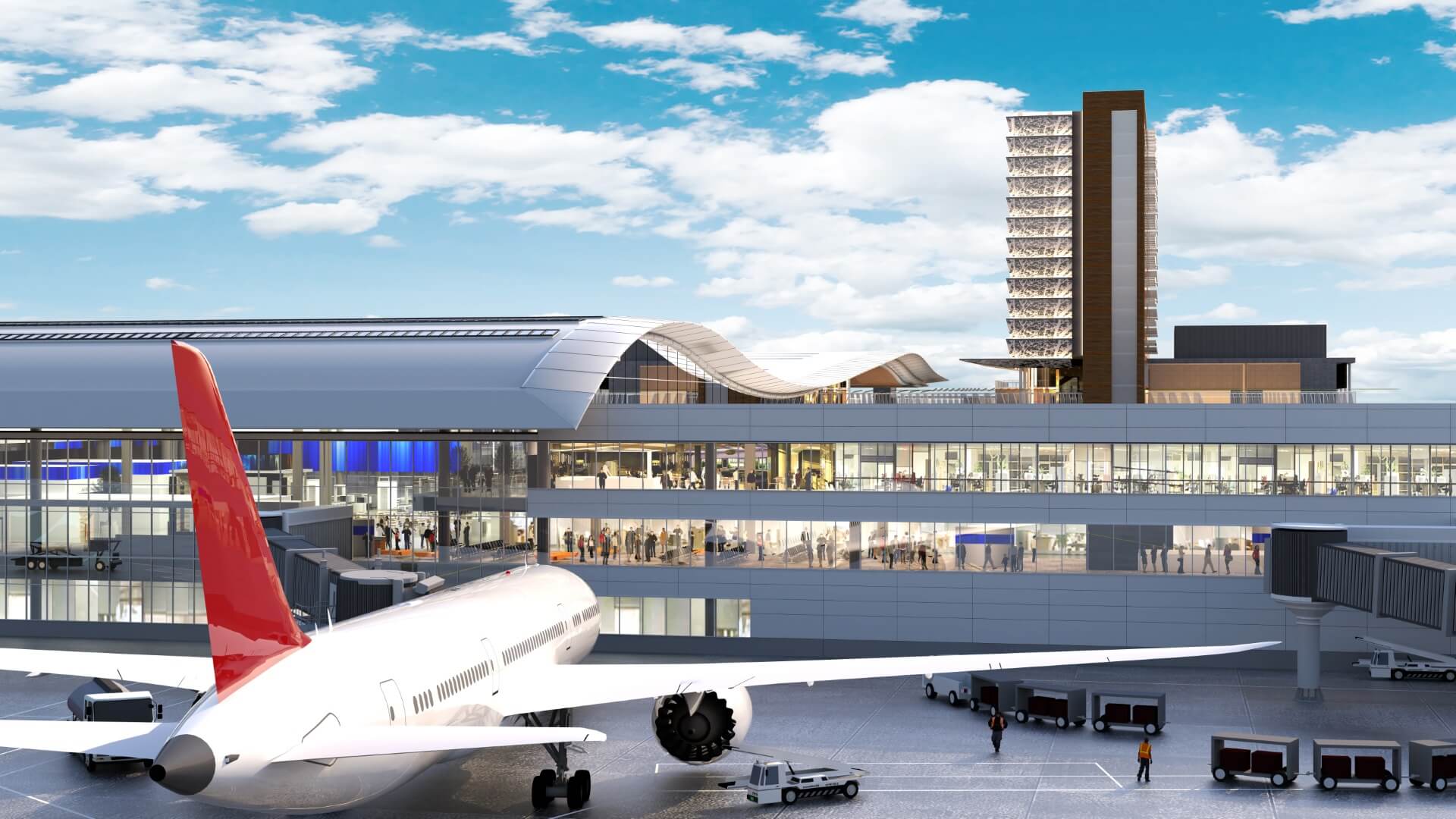 In terms of public transportation, the Nashville Metropolitan Transit Authority (MTA) offers several bus routes that connect various parts of the city. Those near Ben Allen Rd can utilize these services for their daily commutes or even for occasional trips around the city. The buses are not only efficient but also cost-effective, providing an excellent alternative to driving, especially during rush hours when the roads can get quite congested. Furthermore, as Nashville continues to grow and develop, there's an increasing emphasis on expanding and enhancing public transportation options, meaning future connectivity might be even more streamlined for residents near Ben Allen Rd.