Belmont/Hillsboro Village, Nashville, TN Homes for Sale
Belmont/Hillsboro Village, Nashville, TN Homes for Sale
December 5, 2023
$1,125,000
Med. List Price
Belmont/Hillsboro Village Homes
Belmont/Hillsboro Village, located in the heart of Nashville, TN, boasts a unique blend of historic charm and modern amenities that together create a vibrant and inviting neighborhood. Homes in this area beautifully embody its rich history, with many structures harking back to the early 20th century. Architectural styles such as Tudor Revival, Colonial Revival, and American Craftsman are commonly found, offering a delightful display of well-preserved facades, intricate details, and expansive front porches. The presence of mature trees, flowering plants, and well-maintained lawns alongside these classic homes gives the neighborhood a picturesque feel.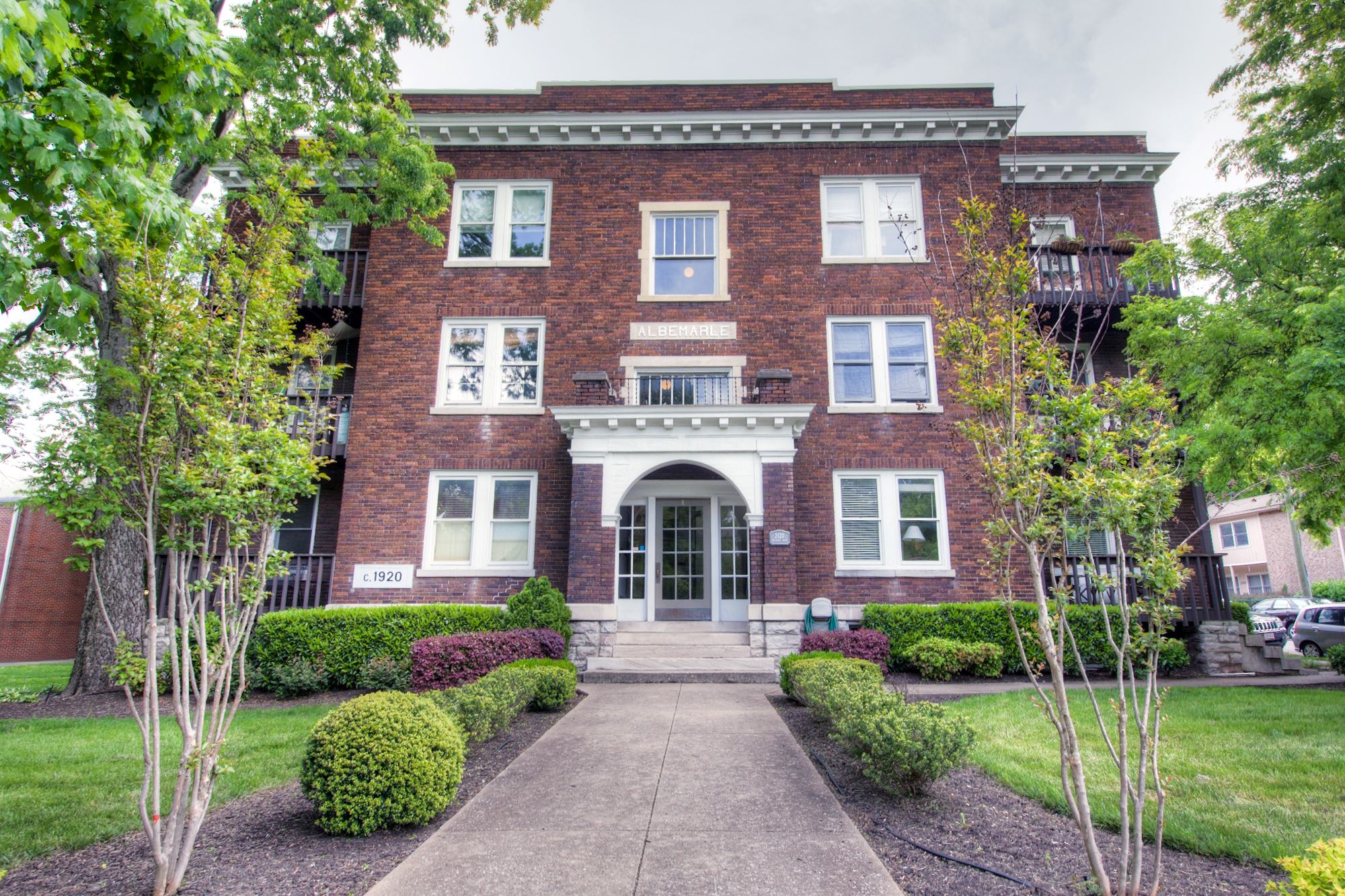 In addition to its aesthetic appeal, Belmont/Hillsboro Village is a community that thrives on its close-knit feel. As you wander the neighborhood streets, it's not uncommon to encounter friendly faces, whether they're relaxing on their front porches or taking a leisurely stroll. The homes here, with their spacious backyards and inviting front yards, play an essential role in fostering a community spirit. Many homes have been passed down through generations, which adds to the area's sense of history and continuity.
Beyond the boundaries of individual properties, Belmont/Hillsboro Village is a hub of activity and culture. Nestled amongst the homes are an array of boutique shops, local cafes, and eateries that reflect the area's eclectic and artsy vibe. Notably, the presence of Belmont University and Vanderbilt University nearby adds a youthful energy to the community, making it a nexus of both traditional Southern charm and contemporary innovation.
Accessibility is another characteristic of Belmont/Hillsboro Village that residents cherish. The neighborhood's central location means that the broader amenities of Nashville are just a short drive or bike ride away. However, the essence of the community is its walkability. The layout of the streets, combined with its pedestrian-friendly infrastructure, encourages residents to explore their surroundings on foot, further fostering a sense of community engagement and connectivity.
Moreover, the green spaces interspersed throughout Belmont/Hillsboro Village provide residents with opportunities for recreation and relaxation. Parks such as Fannie Mae Dees and Elmington offer play areas for children, walking paths, and spaces for picnics or simply enjoying nature. These open spaces, combined with the area's historical and architectural beauty, contribute to the neighborhood's reputation as a serene yet lively enclave amidst the hustle and bustle of Nashville.
Similar Communities
Close to Belmont/Hillsboro Village, the 12 South district mirrors the blend of historic charm and urban buzz. Lined with renovated bungalows and craftsman-style homes, 12 South has witnessed a renaissance in the past decade, maintaining its architectural integrity while integrating contemporary updates. The homes here, like those in Belmont/Hillsboro, reflect a delicate balance of the old and the new, with many homeowners choosing to preserve original features even as they update interiors to modern standards. The sidewalks teem with activity, particularly on weekends, as locals and visitors alike throng to its trendy boutiques, coffeehouses, and artisanal shops.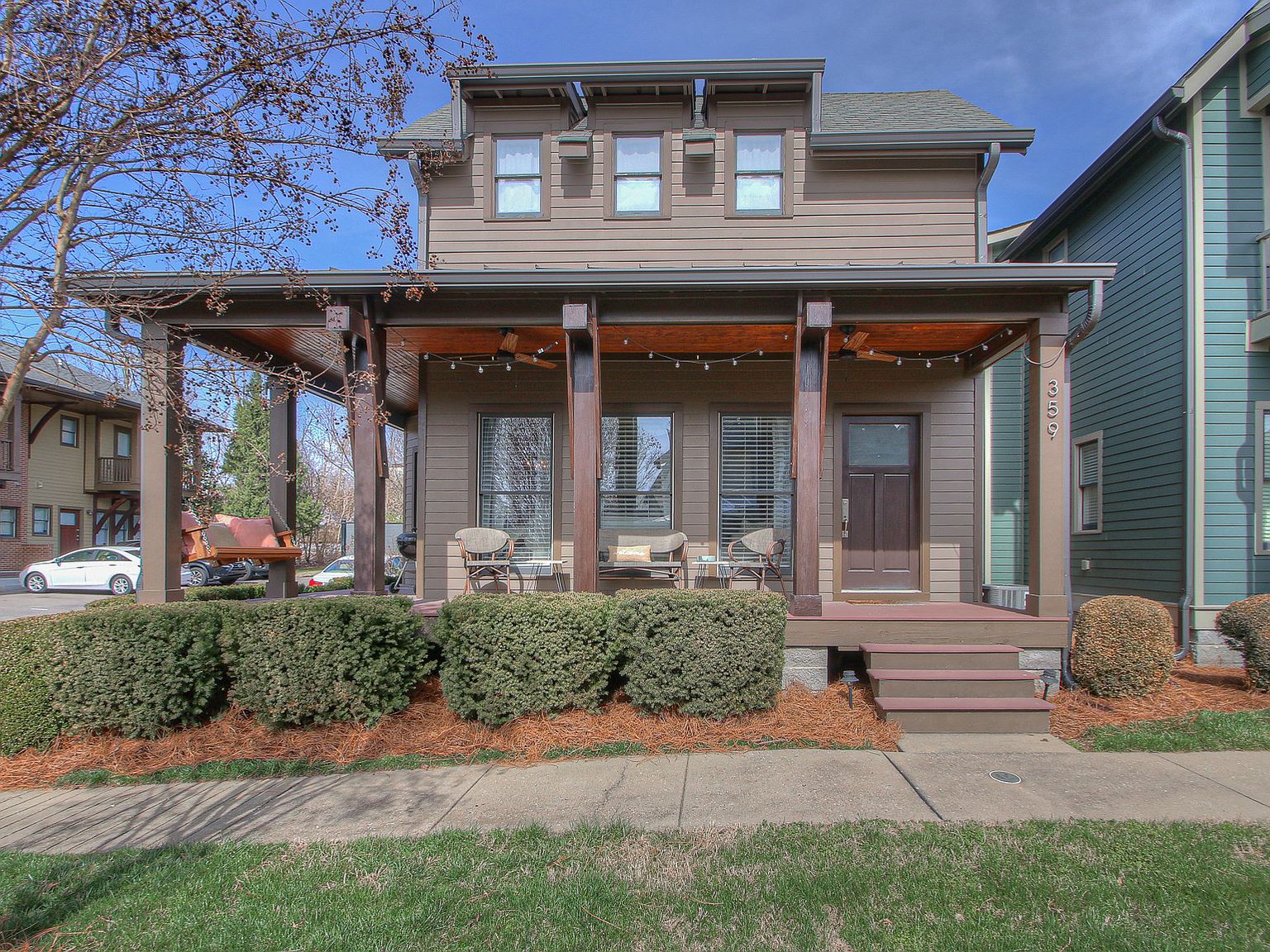 Another neighborhood bearing resemblance in terms of architectural aesthetics and ambiance is East Nashville. Just across the Cumberland River, this area has a rich tapestry of Victorian and craftsman homes, juxtaposed with newer construction that takes inspiration from these traditional styles. The streetscape is characterized by deep front porches, stained-glass windows, and detailed woodwork, echoing the allure of Belmont/Hillsboro. Yet, what makes East Nashville particularly captivating is its bohemian flair. A mecca for artists, musicians, and creative minds, the community is speckled with vibrant murals, independent galleries, and music venues, making it a hub of artistic expression.
West End and Sylvan Park, on the other hand, encapsulate the suburban feel while being a stone's throw away from downtown Nashville. The homes in these areas are a mix of charming 20th-century cottages, Tudor revivals, and modern townhouses. The streets are canopy-lined, and the atmosphere exudes tranquility. These neighborhoods prioritize communal living, evident from the meticulously maintained parks, local farmers' markets, and community events. What's striking is the symbiotic relationship between the old and the new. Vintage homes have been refurbished with modern amenities, ensuring comfort without compromising on their intrinsic character.
Green Hills, a bit south of Belmont/Hillsboro, offers a similar lifestyle with its upscale residential setting. Known for its luxury homes, Green Hills is a haven for those who seek a refined living experience. The architecture predominantly leans toward colonial and traditional American styles, with spacious yards, ornate details, and sweeping driveways. Alongside its residential allure, Green Hills is also renowned for its high-end shopping, with The Mall at Green Hills serving as a focal point. Like Belmont/Hillsboro, Green Hills deftly melds the sophistication of modern living with the warmth and familiarity of a tight-knit community.
Food Scene
If you find yourself wandering the streets near Belmont/Hillsboro Village in Nashville, your senses are bound to be enticed by a medley of appetizing aromas. This area, nestled in the heart of Music City, is a veritable playground for food enthusiasts. From quaint coffee shops to upscale eateries, the dining options reflect the eclectic spirit of the community.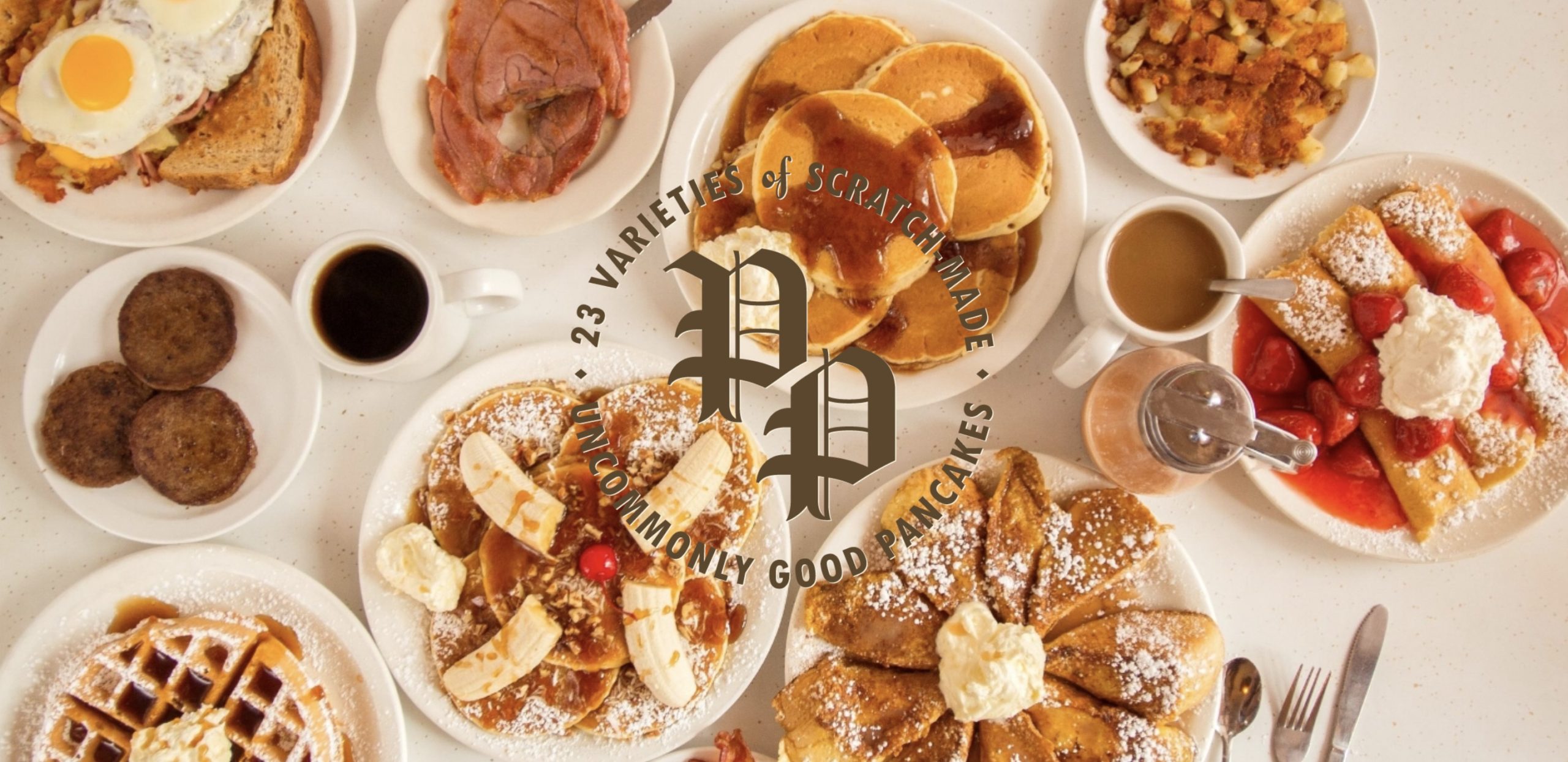 You can't mention the Belmont/Hillsboro culinary scene without giving a nod to the beloved Pancake Pantry. With a history spanning over half a century, this establishment has become a Nashville institution. On any given morning, you might find a line snaking around the block, as locals and tourists eagerly await their turn to dive into a stack of sweet potato pancakes or the classic Santa Fe cornmeal version. The eatery's allure lies not just in its delicious offerings, but also in its commitment to preserving a timeless, family-friendly ambiance.
Adjacent to Belmont University, Bongo Java provides a different kind of sustenance. As Nashville's oldest coffeehouse, it serves as a hub for students, artists, and local residents looking to catch up over a steaming mug. The quirky decor and the infamous "Nun Bun" legend add layers of charm to the place, making it a must-visit for those in search of caffeine and character.
For those looking to indulge in a fine dining experience, Cabana offers a sophisticated yet relaxed atmosphere. With its private cabanas and a menu that fuses Southern comfort with upscale panache, it's an ideal spot for intimate gatherings or celebratory occasions. The dishes, ranging from Jack Daniels-soaked steak to lobster brie mac and cheese, showcase the chef's innovative approach to classic Southern fare.
Of course, no culinary journey in this region would be complete without delving into its vibrant global food scene. International eateries like Chago's Cantina offer a delightful foray into flavors from afar. With its robust menu of Latin American favorites, it's a testament to Nashville's evolving palate, proving that the city's culinary landscape extends far beyond its Southern roots.
Entertainment
Belmont/Hillsboro Village, while being a picturesque residential enclave, is also incredibly proximate to some of Nashville's best entertainment and sporting venues. When one thinks of Nashville, the vibrant sounds of country music often come to mind, and rightfully so. The city's musical pulse can be felt even in areas adjacent to Belmont/Hillsboro.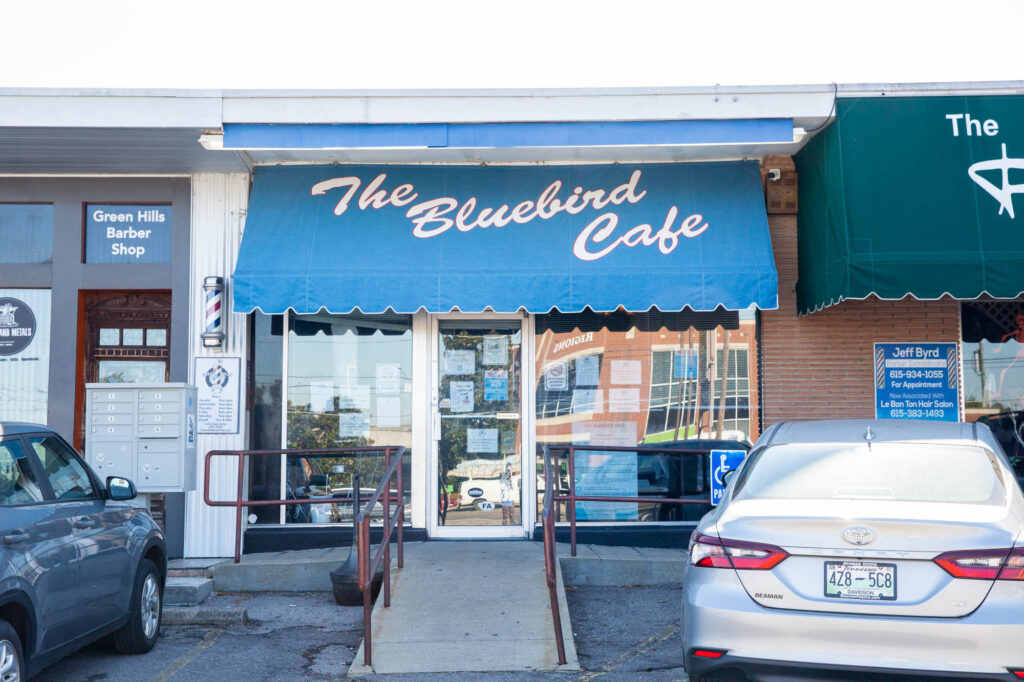 Just a short drive away is the legendary Music Row, the heartbeat of Nashville's music industry. Peppered with recording studios, record label offices, and radio stations, it's not uncommon to spot budding artists trying to catch their big break or established stars heading into a recording session. For those more inclined to enjoy live performances, The Bluebird Cafe, a modest-looking venue, hosts some of the city's most intimate and groundbreaking acoustic sets. It's a place where songwriters showcase their craft in its rawest form, often leading to moments of pure magic.
For theater aficionados, the nearby Belcourt Theatre is a treasure trove. This historic venue, which started as a silent movie house in the 1920s, now showcases a diverse mix of independent films, documentaries, and classic movies. It serves as a cultural hub, often hosting film festivals and special events that bring together cinema enthusiasts and creators.
On the sporting front, while Belmont/Hillsboro Village itself is more residential, the wider Nashville area is a hive of activity. The Nissan Stadium, home to the Tennessee Titans, regularly echoes with the cheers of passionate football fans. Come hockey season, the energy shifts to Bridgestone Arena, where the Nashville Predators take to the ice, delivering thrilling performances that keep spectators on the edge of their seats. Both these venues also double as entertainment centers, hosting major concerts and events, ensuring that residents of Belmont/Hillsboro are never too far from the action. Whether you're a sports fanatic, a music lover, or simply enjoy a good movie, this region of Nashville certainly delivers on all fronts.
Health and Wellness
Belmont/Hillsboro Village and its surrounding areas in Nashville truly embody the spirit of health and wellness. Its streets, often lined with ancient trees and vibrant blooms, inspire residents to embrace a more active and holistic lifestyle. If you've ever taken a morning stroll around this part of town, you've likely encountered joggers, cyclists, and yoga enthusiasts making their way to their favorite spots.
Sevier Park, a favorite among locals, is more than just a green space. It offers a refreshing backdrop for morning yoga sessions, mid-day picnics, and evening jogs. The walking trails are frequented by those looking to get their daily dose of cardio amidst nature. With playgrounds and open spaces, it also provides families with a place to let their kids run wild and free, embracing the outdoors.
For those seeking structured workouts, there's no shortage of gyms and fitness centers in the vicinity. Boutique fitness studios offer everything from high-intensity interval training to pilates, ensuring that everyone finds their preferred mode of exercise. Yoga studios, with their serene ambiances, have gained popularity, allowing residents to find their center and cultivate both physical and mental wellness.
Of course, health and wellness extend beyond physical activity. In and around Belmont/Hillsboro Village, several wellness centers and spas cater to those seeking relaxation and rejuvenation. Whether it's a deep tissue massage, a calming meditation session, or even an acupuncture treatment, the options are vast and varied.
The area also boasts a plethora of health-focused eateries and cafes. Juice bars, offering a colorful array of freshly pressed beverages, are a testament to Nashville's burgeoning health food scene. Organic cafes serve up nutritious meals, from hearty grain bowls to vegan delights, ensuring that residents have access to food that nourishes both body and soul. And let's not forget the local farmers' markets, which become a bustling hive of activity on weekends. Here, residents can procure fresh, organic produce, artisanal cheeses, and other health-centric products.
In essence, Belmont/Hillsboro Village isn't just a beautiful neighborhood; it's a community that deeply values well-being. With a blend of outdoor spaces, fitness facilities, and health-centric eateries, it offers residents myriad ways to lead a balanced and fulfilling lifestyle.
Outdoor Lifestyle
Belmont/Hillsboro Village is a delightful area that beautifully blends urban living with an appreciation for nature and outdoor activities. Nestled in the heart of Nashville, this neighborhood is a verdant oasis, offering locals and visitors alike a tranquil escape without venturing too far from the city's pulse.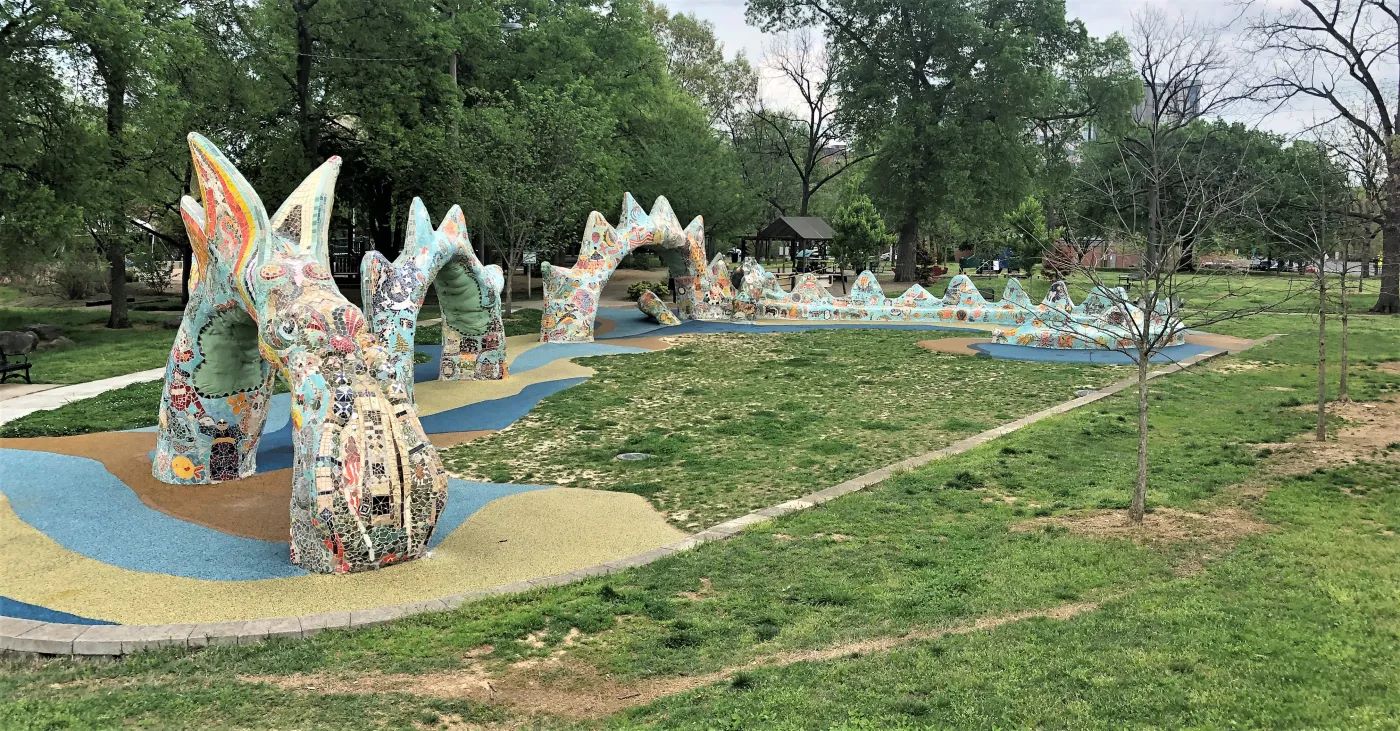 Fannie Mae Dees Park, affectionately known by locals as the "Dragon Park," is a popular haunt for families and nature enthusiasts. With its iconic mosaic sea serpent that winds through the playground, it's easy to see where it gets its nickname. The park isn't just a hit among children; with its expansive green spaces, it provides the perfect setting for picnics, reading under a tree, or just soaking in the serenity.
Adjacent to the Belmont University campus, you'll find the Belmont Blvd Greenway, a tree-lined trail frequented by joggers, cyclists, and those in search of a peaceful walk. The Greenway offers a pleasant, shaded path, making it a favorite for early morning runners or those seeking an evening stroll away from the city's hustle.
For those who appreciate botanical wonders, the nearby Cheekwood Estate & Gardens is a must-visit. Though a bit of a drive from Belmont/Hillsboro Village, this historic estate boasts breathtaking gardens that change with the seasons. From the vibrant tulips of spring to the autumnal hues of fall, Cheekwood is a living testament to nature's beauty.
Water enthusiasts aren't left out either. Just a stone's throw away from Belmont/Hillsboro Village is the Cumberland River, providing opportunities for kayaking and boating. Its banks are also ideal for leisurely walks, fishing, or simply watching the sunset over the water.
Beyond these designated spaces, what truly accentuates the outdoor lifestyle of Belmont/Hillsboro Village is the community's commitment to preserving its greenery. Streets are often lined with mature trees, and many homes boast well-manicured gardens brimming with flora. Whether you're a dedicated nature enthusiast or someone who occasionally likes to stop and smell the roses, this neighborhood provides ample opportunity to embrace the great outdoors.
Education
Belmont/Hillsboro Village, set in the heart of Nashville, not only boasts a vibrant community and scenic locales but is also privileged with a robust educational landscape. The blend of both private and public schooling options ensures that families in the area have a diverse set of choices tailored to their educational philosophies and aspirations.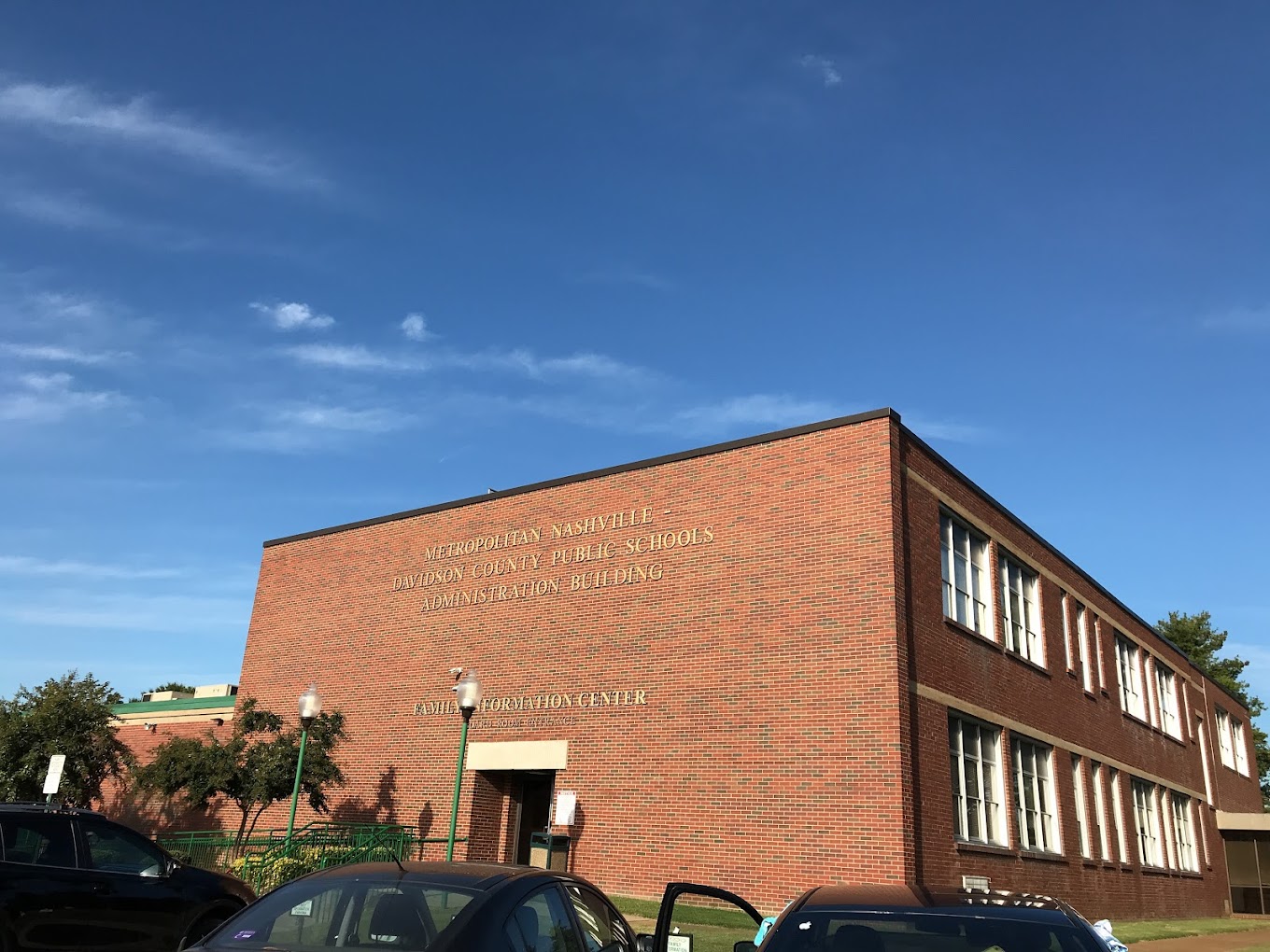 The public schools serving Belmont/Hillsboro Village are part of the Metro Nashville Public Schools district, a network dedicated to providing quality education to its students. Among the notable public institutions is Eakin Elementary, known for its dedicated faculty and a curriculum that emphasizes holistic growth. Julia Green Elementary is another commendable option, consistently earning accolades for its academic excellence and commitment to community service. For older students, Hillsboro High School offers a rigorous academic program, including its International Baccalaureate (IB) curriculum, alongside a slew of extracurricular activities, from sports to arts, ensuring a well-rounded education.
Complementing these public offerings are the area's private schools, each bringing its unique flavor to the educational table. One such institution is the University School of Nashville, an independent K-12 institution known for its rigorous academic programs and tight-knit community feel. The school places a strong emphasis on experiential learning, allowing students to explore beyond the classroom walls.
Another gem in the private schooling sector is the Montessori School of Nashville, catering to the younger minds. Drawing from the Montessori philosophy, it provides an environment where children learn at their own pace, fostering independence and a genuine love for learning.
Of course, the presence of Belmont University, a renowned private institution, cannot be overlooked. Its leafy campus, integral to the Belmont/Hillsboro Village ambiance, attracts students from all over the nation, enriching the local community with its diverse student body and cultural events.
In essence, for families residing in Belmont/Hillsboro Village, the educational landscape is both diverse and dynamic. Whether seeking a public education, exploring private alternatives, or a blend of both, the neighborhood and its surroundings ensure that the paths to knowledge are myriad and rewarding.
Shopping and Retail
Belmont/Hillsboro Village is not only a hub for Nashville's rich culture and history but also a delightful destination for those bitten by the shopping bug. The area's retail offerings are as eclectic and charming as the neighborhood itself, ensuring that shoppers—be they residents or visitors—find treasures that cater to their tastes and preferences.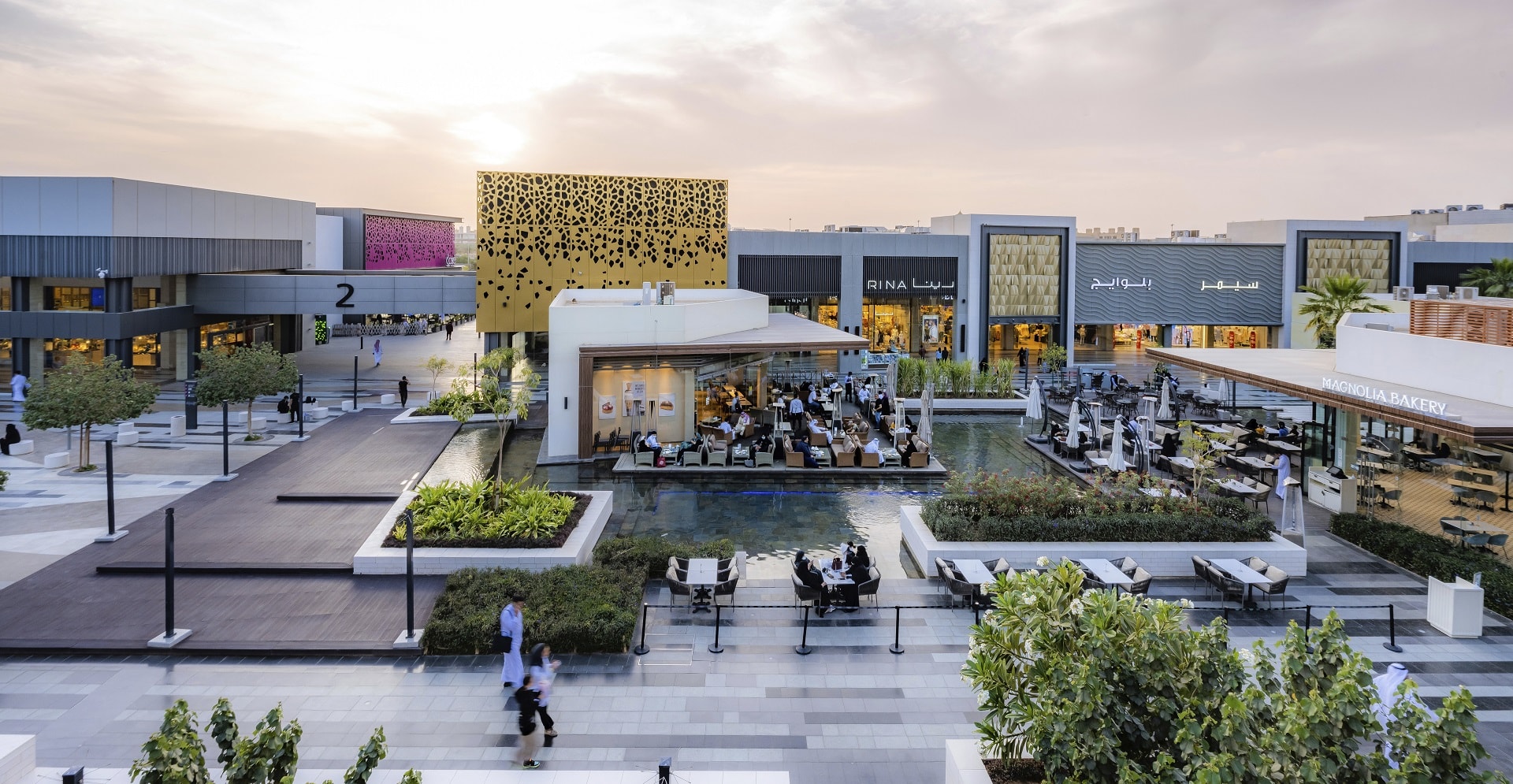 At the heart of Belmont/Hillsboro lies the village's main shopping drag, a vibrant stretch that beckons with an array of boutiques and stores. Each establishment often carries its unique character, a reflection of Nashville's diverse spirit. If you're on the hunt for contemporary fashion, local boutiques offer a curated selection of trendy clothing and accessories. Many of these shops source pieces from both renowned designers and up-and-coming local talent, ensuring that your fashion finds are as distinctive as they are stylish.
For those who love to discover vintage gems, the area doesn't disappoint. A number of antique shops and thrift stores invite you to lose hours sifting through relics of the past, from retro clothing to age-old trinkets. Each item tells a story, and these shops are a testament to the city's rich tapestry of history and evolution.
Literature enthusiasts will undoubtedly be drawn to the local independent bookstores. These cozy establishments beckon with their warm ambiance, shelves stacked with both bestsellers and niche titles. It's not uncommon to find residents enjoying a leisurely afternoon, engrossed in a novel or engaging in animated discussions during book club meetings.
But shopping in Belmont/Hillsboro Village isn't just about clothing or books. The area also features a number of specialty stores. Whether you're looking for artisanal chocolates, handcrafted jewelry, or even vinyl records, there's a store that caters to your specific interests.
In essence, the retail scene near Belmont/Hillsboro Village beautifully mirrors the neighborhood's diverse and vibrant character. Every shop, boutique, and store offers a slice of Nashville's culture, ensuring that each shopping expedition is as much about discovery as it is about purchases.
Business and Economy
Belmont/Hillsboro Village, while celebrated for its residential charm and vibrant community life, is also in close proximity to Nashville's thriving business and industry hubs. The neighborhood's economy benefits from this blend of residential tranquility and bustling commercial activity, making it a diverse and economically resilient pocket within Nashville.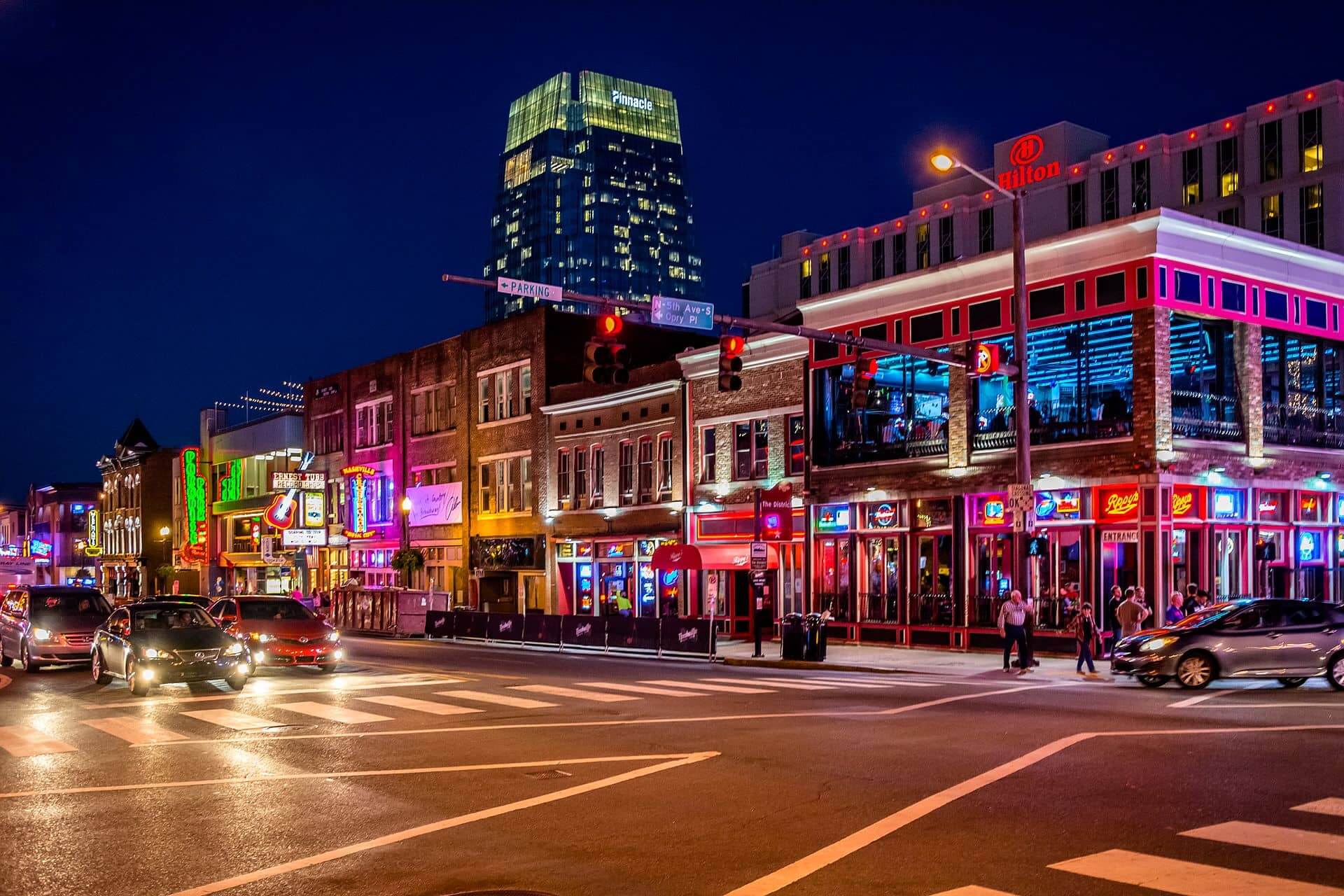 Undoubtedly, one of the city's most iconic industries is music. Not too far from Belmont/Hillsboro Village, Music Row stands as a testament to Nashville's title as the "Music City." This historic district is studded with recording studios, record label offices, and music-related businesses. The success stories of countless artists have their roots in these buildings, and the music industry remains a significant employer in the area, supporting not just artists, but producers, technicians, marketers, and many others in related fields.
In tandem with music, the entertainment and media sectors have grown exponentially. Numerous radio stations, media houses, and even film production companies have set up bases around Nashville, drawing in talent and contributing significantly to the local economy. Belmont University, with its renowned music and entertainment programs, also plays a role in training and churning out professionals who then become integral to these industries.
Healthcare is another dominant industry in the broader Nashville area. Institutions like Vanderbilt University Medical Center are not just healthcare providers but are also major research institutions and significant employers in the region. The presence of such medical facilities has spurred the growth of related sectors, including pharmaceuticals, medical technology firms, and health-focused startups.
Tourism, driven by Nashville's rich history, music scene, and cultural festivals, also brings significant revenue to the local economy. The neighborhood's boutique hotels, eateries, and retail stores often benefit from the influx of visitors keen on experiencing a slice of authentic Nashville living.
Real estate and construction have also seen an uptick, given Nashville's growing popularity as a place to live and work. Belmont/Hillsboro Village itself is a reflection of this growth, with its mix of historic homes and new developments that cater to a diverse populace.
In essence, while Belmont/Hillsboro Village might feel like a quaint residential area, it's very much woven into the fabric of Nashville's dynamic economic landscape. The intertwining of various industries ensures that the local economy remains vibrant, diverse, and poised for growth.
Hotels and Lodging
Nestled in the heart of Nashville, Belmont/Hillsboro Village serves as a gateway for many visitors keen to experience the city's rich cultural tapestry. Given its prime location and distinctive charm, the area boasts an array of accommodation options that range from swanky hotels to quaint bed and breakfasts, ensuring that every traveler finds a place that feels just right.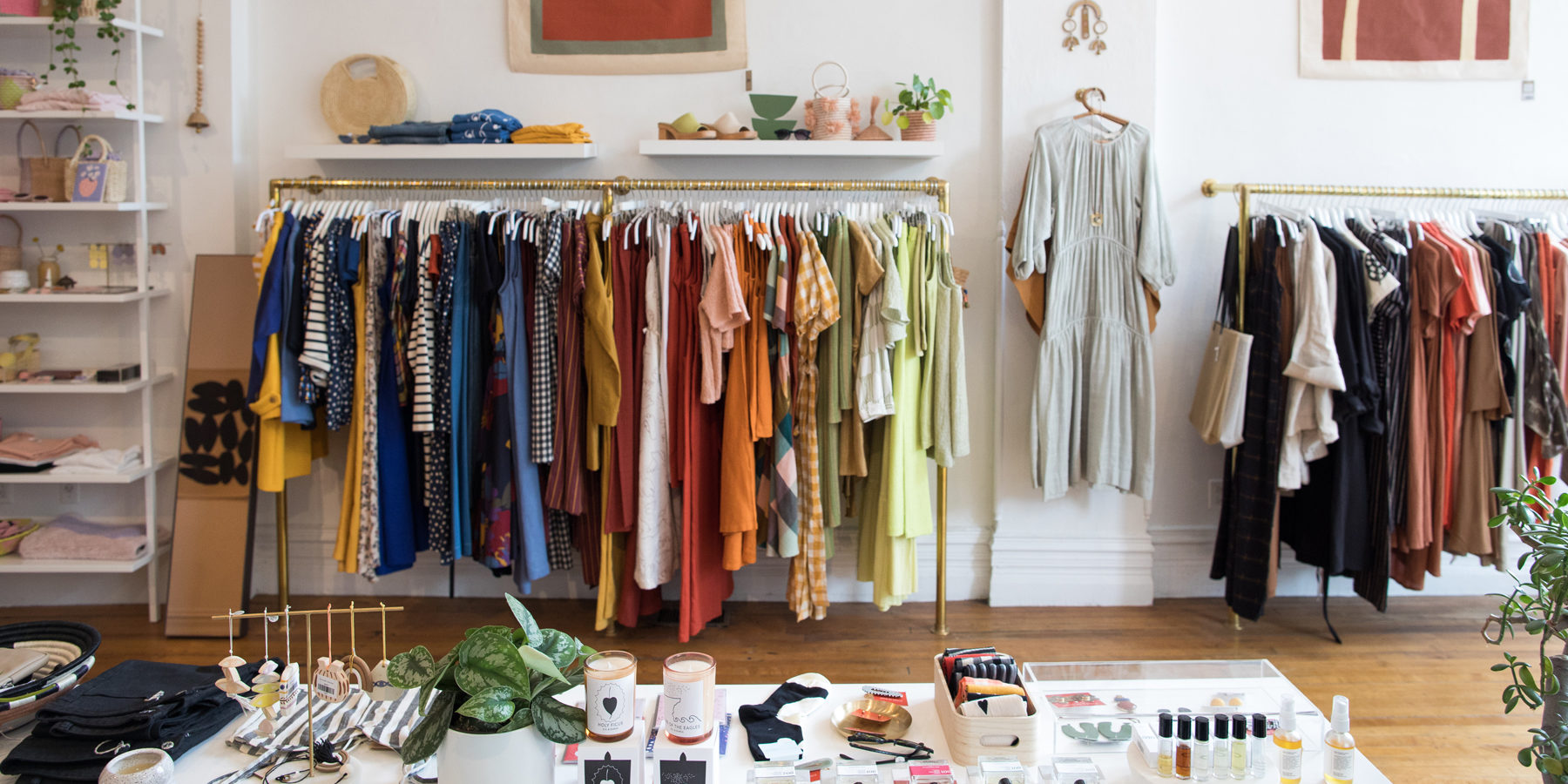 If boutique hotels are your calling, there are a few in the vicinity that merge modern amenities with a touch of Southern hospitality. These establishments often exude an air of sophistication, but with a laid-back vibe. Guests can expect spacious rooms, perhaps a rooftop bar with city views, and of course, top-notch service that Nashville is renowned for. What's particularly delightful about these boutique options is their keenness to integrate local culture; it's not uncommon to find live music nights or local artwork adorning the walls.
For those who desire a more personalized touch to their stay, the bed and breakfasts around Belmont/Hillsboro Village are nothing short of enchanting. Housed often in historic buildings or charming homes, these B&Bs offer a cozy retreat from the city's hustle and bustle. Waking up to a home-cooked Southern breakfast, chatting with hosts who are more than eager to share local tips and stories, and lounging in gardens or patios are just some of the experiences one can look forward to. Each bed and breakfast has its unique character – from Victorian elegance to rustic charm – ensuring a memorable stay.
Of course, given its proximity to the vibrant hubs of Nashville, Belmont/Hillsboro Village is also surrounded by some of the city's flagship hotels. These are perfect for travelers looking for a blend of luxury and convenience. With world-class amenities, conference facilities, and often, a touch of music-inspired decor, these hotels cater to both leisure tourists and business travelers.
In all, Belmont/Hillsboro Village and its surroundings provide a plethora of lodging choices. Whether you're a solo traveler on a weekend getaway, a family on a vacation, or a business professional attending a conference, the area ensures you're never too far from comfort, culture, and the true essence of Nashville.
Travel and Transportation
For both residents and visitors in Belmont/Hillsboro Village, transportation and accessibility are pivotal, especially when thinking about air travel and public transit options. Luckily, Nashville's strategic layout ensures that Belmont/Hillsboro Village is well-connected in this regard.

One of the most significant advantages is the proximity to Nashville International Airport (BNA). Located to the east of downtown Nashville, it's a straightforward drive from Belmont/Hillsboro Village, typically taking around 20 to 30 minutes depending on traffic. This makes catching early morning flights or handling unexpected travel plans relatively stress-free. The airport itself is a bustling hub, offering both domestic and several international flights, ensuring residents and visitors are well-connected to numerous destinations.
Regarding public transportation, the Metropolitan Transit Authority (MTA) provides a network of bus routes that cover the Nashville area, including Belmont/Hillsboro Village. There are several bus stops within the neighborhood, ensuring that residents can easily access other parts of the city without needing a car. The buses are a boon, especially for those who prefer an eco-friendly mode of transport or wish to avoid the city's traffic during peak hours.
Additionally, for those who enjoy cycling or walking, Nashville has been progressively expanding its greenway and bike lane systems. Belmont/Hillsboro Village, being a pedestrian-friendly area, ties seamlessly into these networks, allowing for leisurely strolls or bike rides to neighboring areas or even downtown.
In the broader picture, there's ongoing discussion and plans about expanding Nashville's public transit infrastructure, which could mean even more accessible and diverse transportation options for neighborhoods like Belmont/Hillsboro Village in the future.
All in all, while Belmont/Hillsboro Village offers the charm of a close-knit community, it's heartening to know that the wider world - be it the heart of downtown, another part of the city, or an entirely different country - is within easy reach, thanks to the area's transportation links.